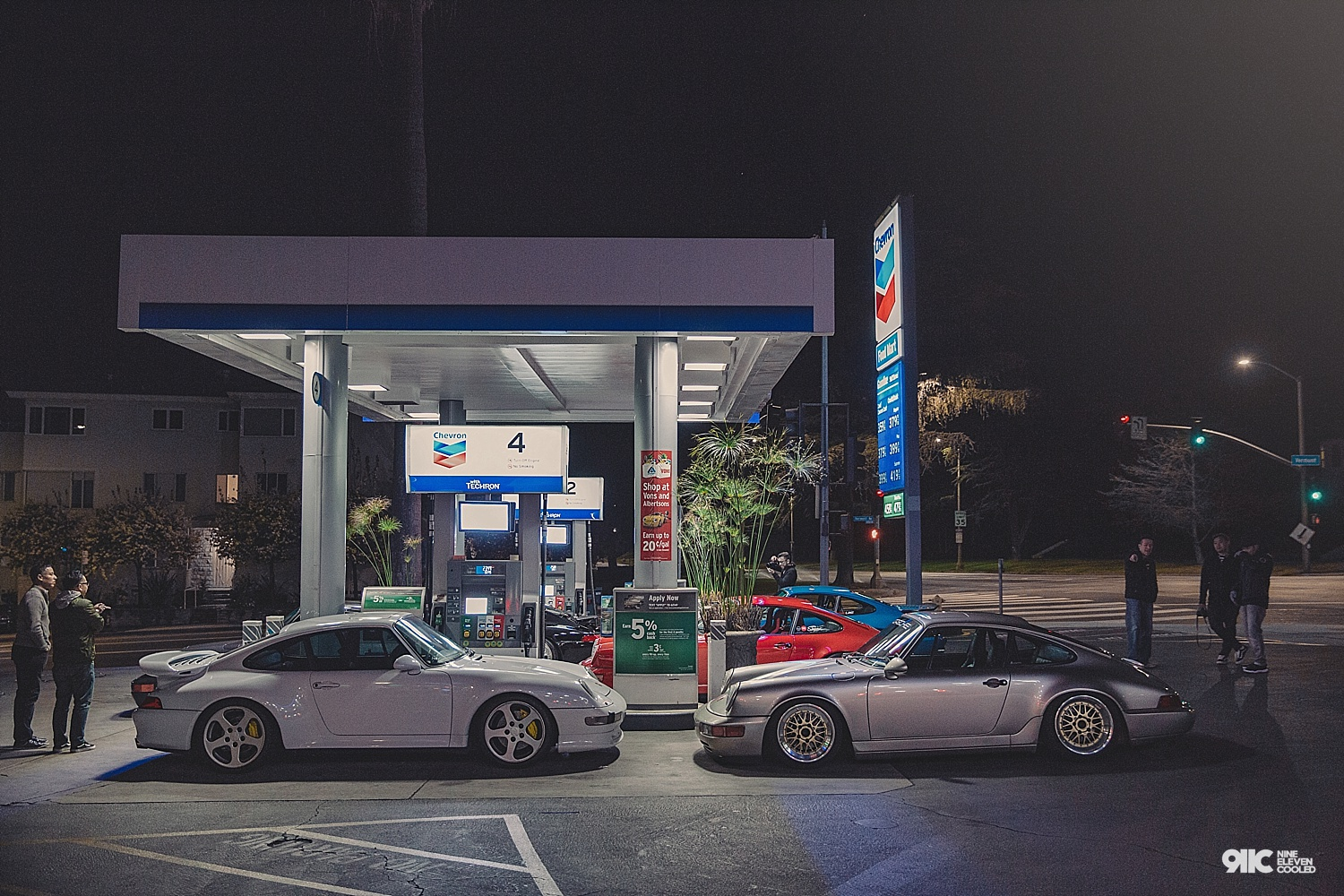 So I had a vision to shoot the boys cruising down the street in our 6-4 but not the impala type, the 964 type and I wanted it to have the LA vibe with LA visuals. So how did it come out….? Well for my first try at it, it was ok…. and it was ok because you don't realize how fast 12 hours goes by and how limited you are when it comes to organizing 7 guys to line up in a straight line in a 2 min window lol.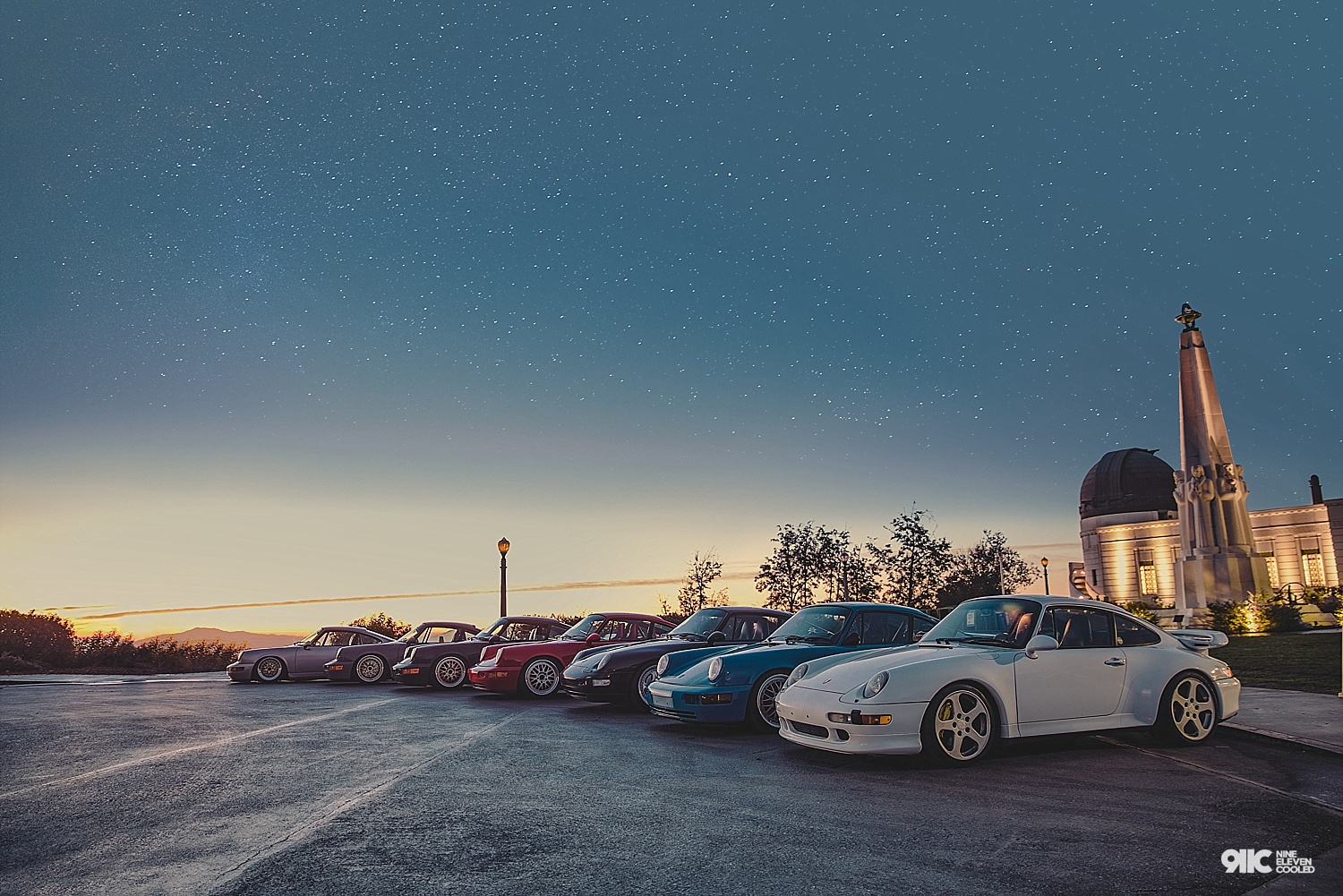 Everywhere in LA is a no parking zone but when you compound that with a group, things will often break down. Like it did when five us got a parking ticket by the arts district in a 30 min span on Sunday morning at 8am. Like really? Who tickets people on Sunday morning… smh to LA Parking Division Bureau.
We started off at the Chevron Gas Station before the sunrise at 5:45am so that we could start lining up at the Griffith Observatory before the sun came up. Figured that would be epic to see the soft light in front an LA icon but even that early in the morning, the rangers were out and about to kick us out. However they were gracious enough to give us 5 mins to shoot before it started to get too crazy from all of the early morning hikers. What do you get in a compressed time frame? Well I got two shots but the line up was a bit skewed but nothing that really would deter the average person from being "dayam Gina!"….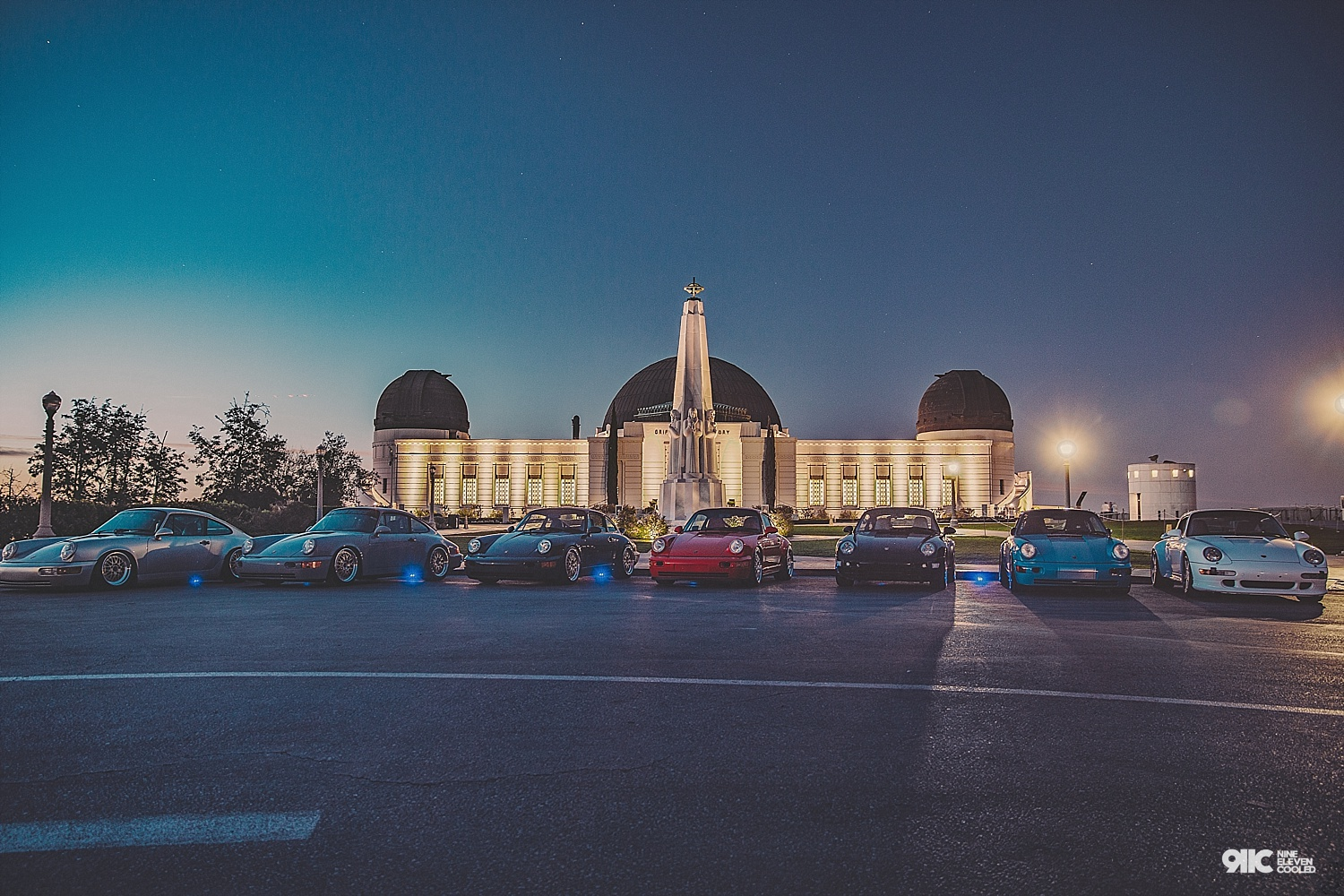 As we rolled down the hill, I couldn't notice another iconic spot, the Greek Theater and although it was under construction, it still turned out decent. It only took the rangers 3 mins to kick us out of this spot lol.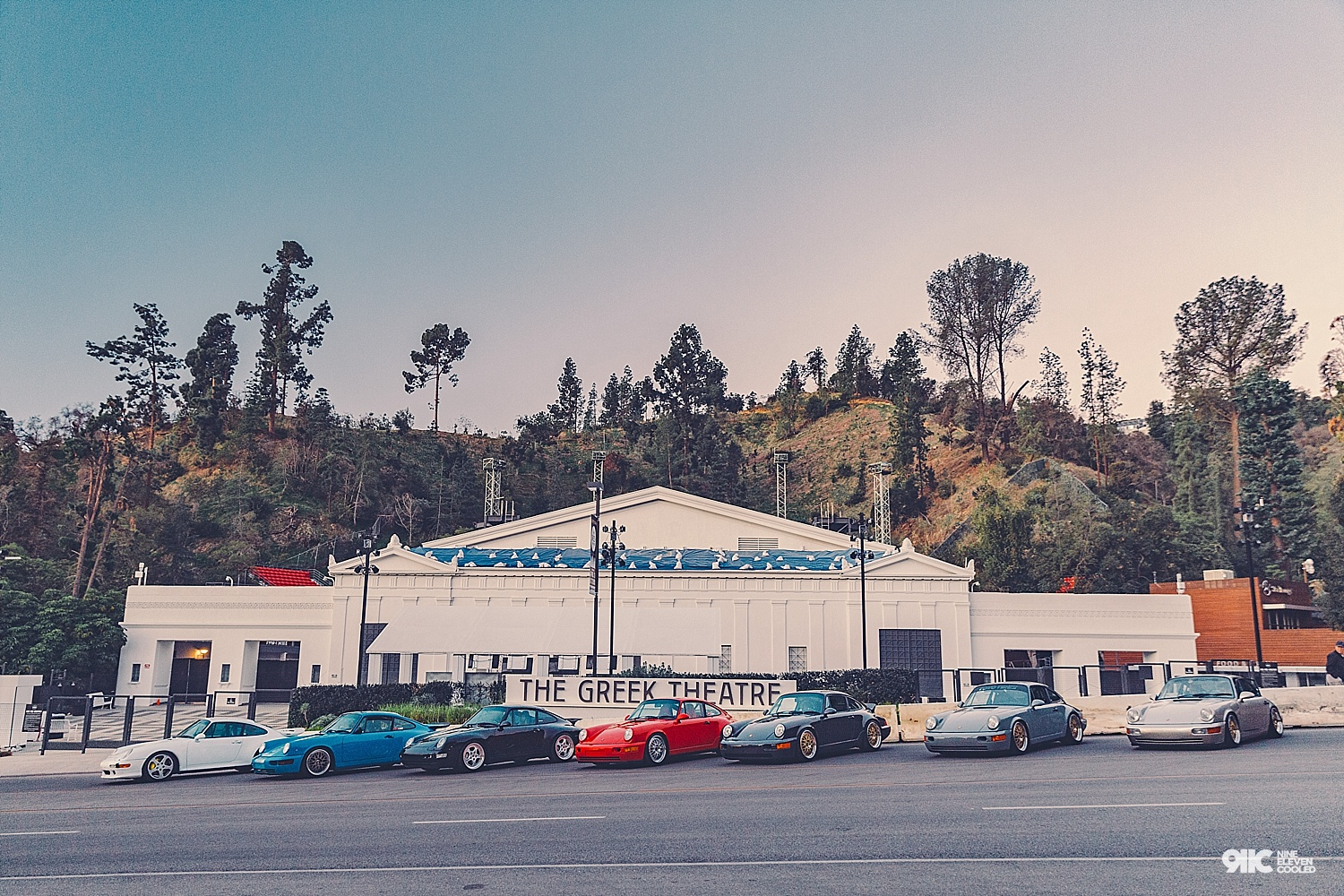 Where in LA can you roll to without being harassed for the most part? That's right, Lower Grand lol…. and although I am shooting there late most of the time, it was awesome to be there super early in the morning. The vibe is very different and you can see how the light shapes the arena differently. We setup two groups shots in this area and I was pumped to see the results when I got home. Same same but different.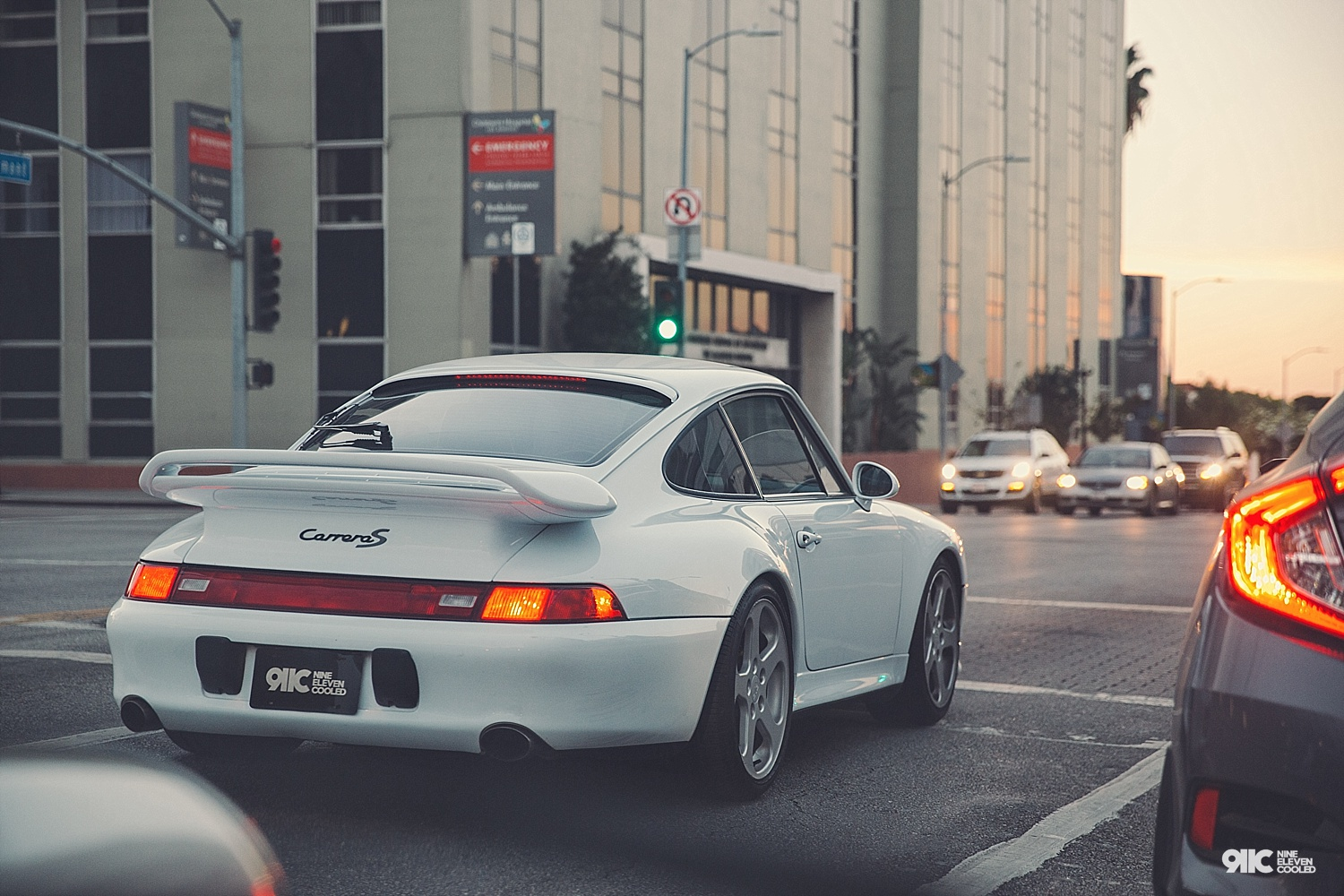 And of course, it is not 8:30am and we are all starving as most of us woke up around 3:30am minus Aaron cause he was out at the bar the night before and came straight to the drive! So we head over to Urth Cafe to grab some grub before heading out to West LA to eat some BBQ. This is where five of us were met with parking tickets on the return…. the haters be hatin' strong out here.
We start to head to Maple Block soon after where we had a lunch reservation for some good ole BBQ. We were treated by our main G Aaron with that clutch payment. Aaron is the best! Ribs and Brisket all day everyday.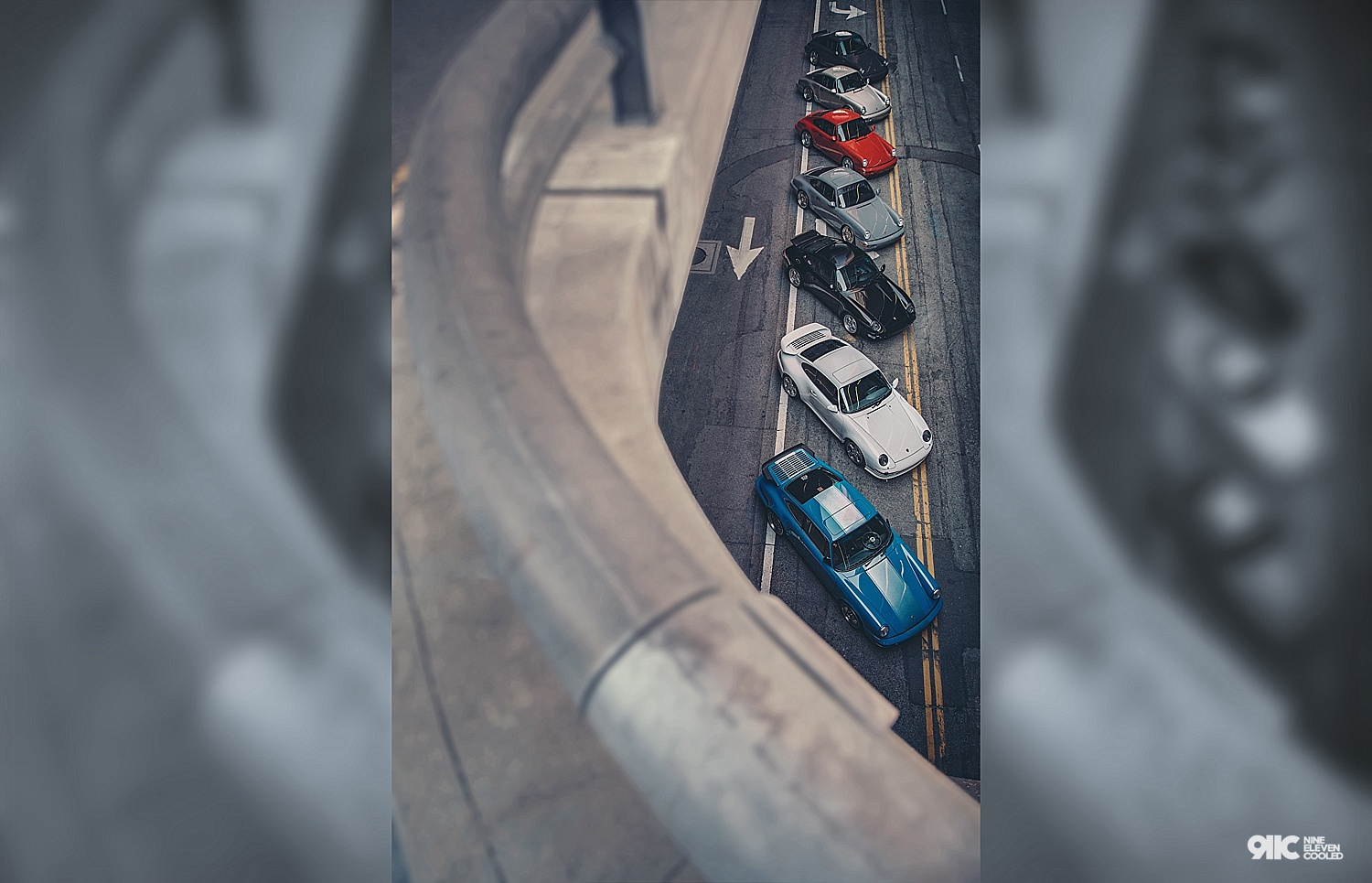 After lunch, we lost our both Jared as he headed out and the rest of us shot straight over to West LA for some more visuals for the viewers to see. We did stumble across a bad ass house during an open house and I just had to know what was behind the wall so we in for an episode of MTV Cribs lol…. relax folks, it is not my house, I was just playin'.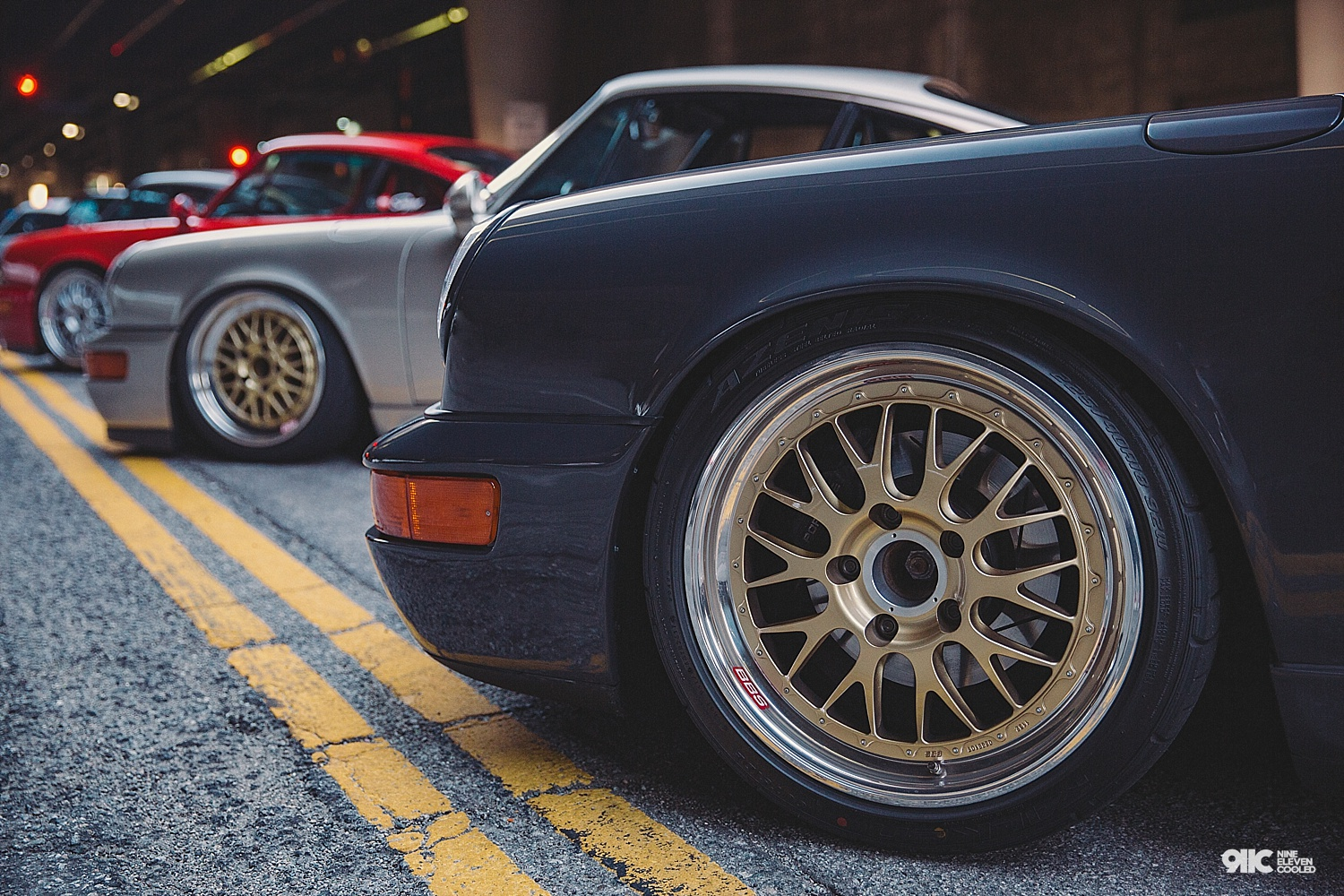 The day ended with us mobbin' out on Rodeo where it was packed with tourists and car loving people. We made a few rounds before heading out for the day.
I wanted to hit up some more spots but time is so elusive and we did what we could but there is always next time to fit in more LA adventures.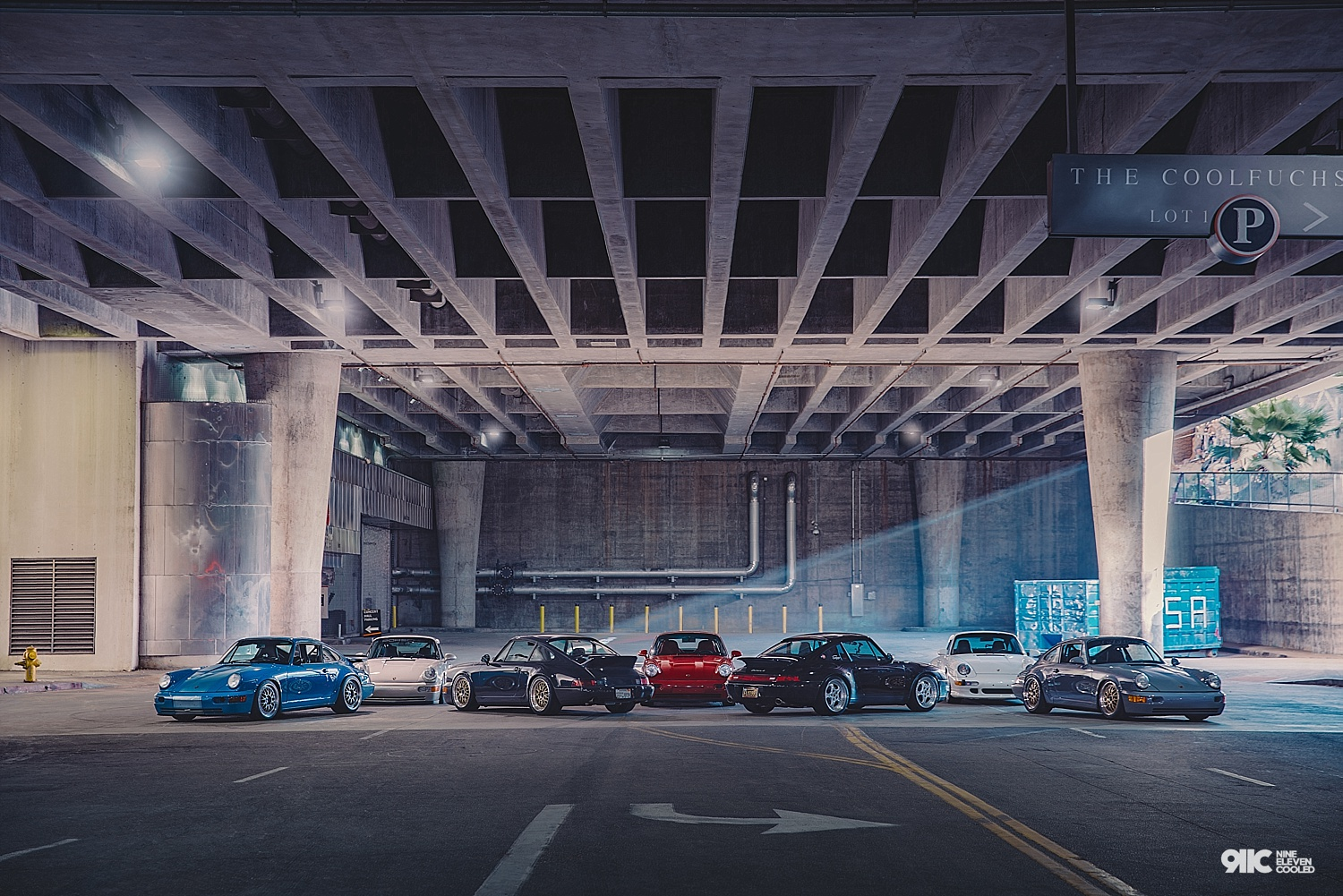 So hold out for those videos sometime later in the summer.
Big homie shoutouts to my boy Jason Mendieta for the assistance in video work and holding down the freeway for them rollers. Also big shoutout to Kevin Morales (@kevwerks) for handling photos while I was vlogging. I hope you had a good time hanging with the Coolfuchs Crew.
Sorry I didn't grab too many shots, I was concentrating on the video segment.
Stay cooled folks
Drew
Visit the website for merch and more videos along with some bangin' wallpapers for your iphone!
http://www.cooledcollective.com