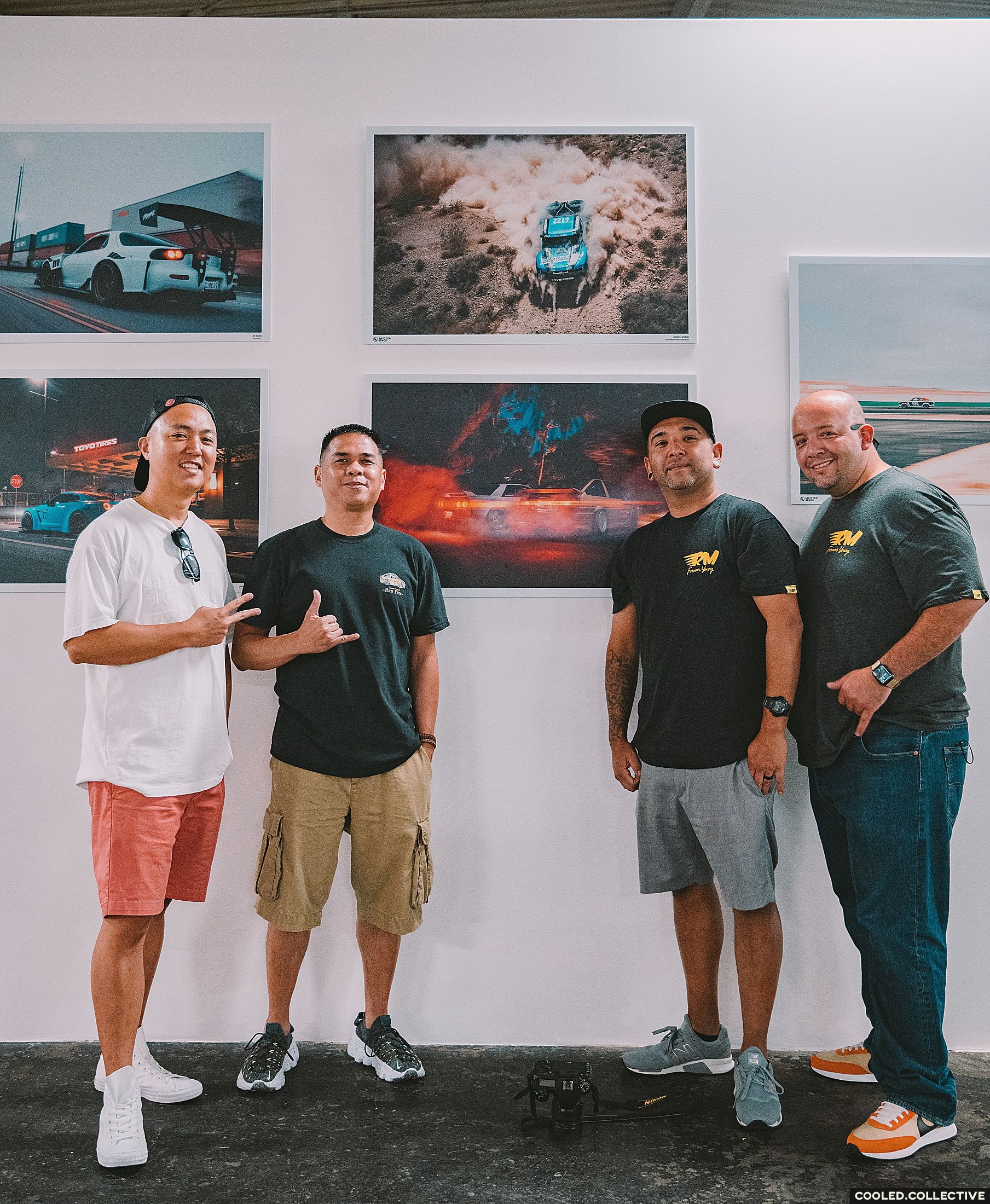 So the 5th iteration of the Toyo Shutter Space Photo Contest has come and gone and what a spectacular event it was. Toyo planned the 2021 Shutter Space event at the newly set up Ancillary Studios at the South Coast Plaza which is also known as Ghost Squadron home base.
I was blessed to be one of the finalist again this year and with the help of friends such as Allen, Gabe and Dan... we were able to make podium! I am super proud of what we were able to accomplish in the short amount of time we had. This project really pushed my limits and I am proud of the work we put up.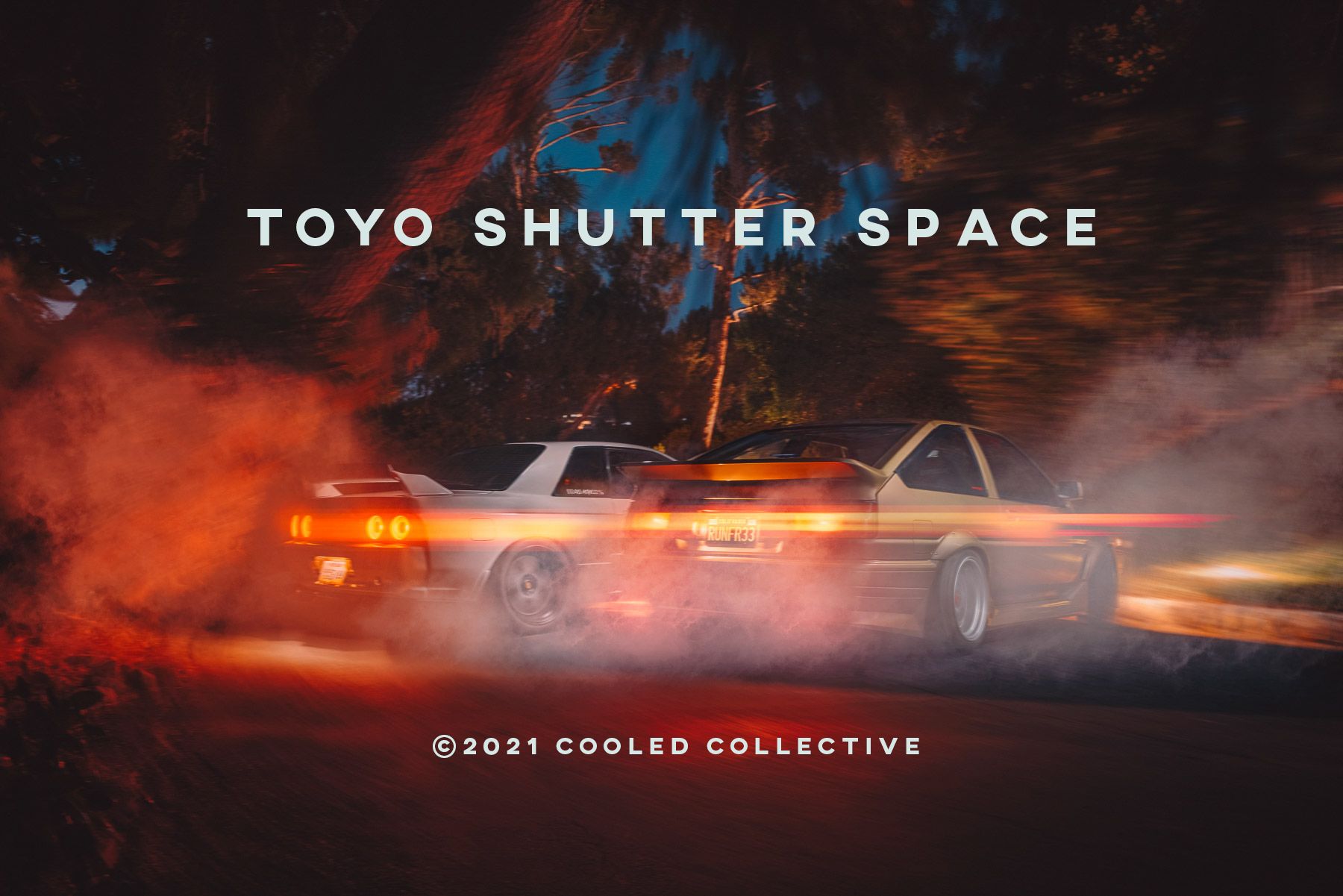 The first thing you noticed when you got to the event was this Ferrari F40 wrapped in white with BBS wheels completed by the guys at Boden Autohaus. Being center stage and modded much differently than we are used to seeing Rosso Corsa F40's that we are all accustomed to.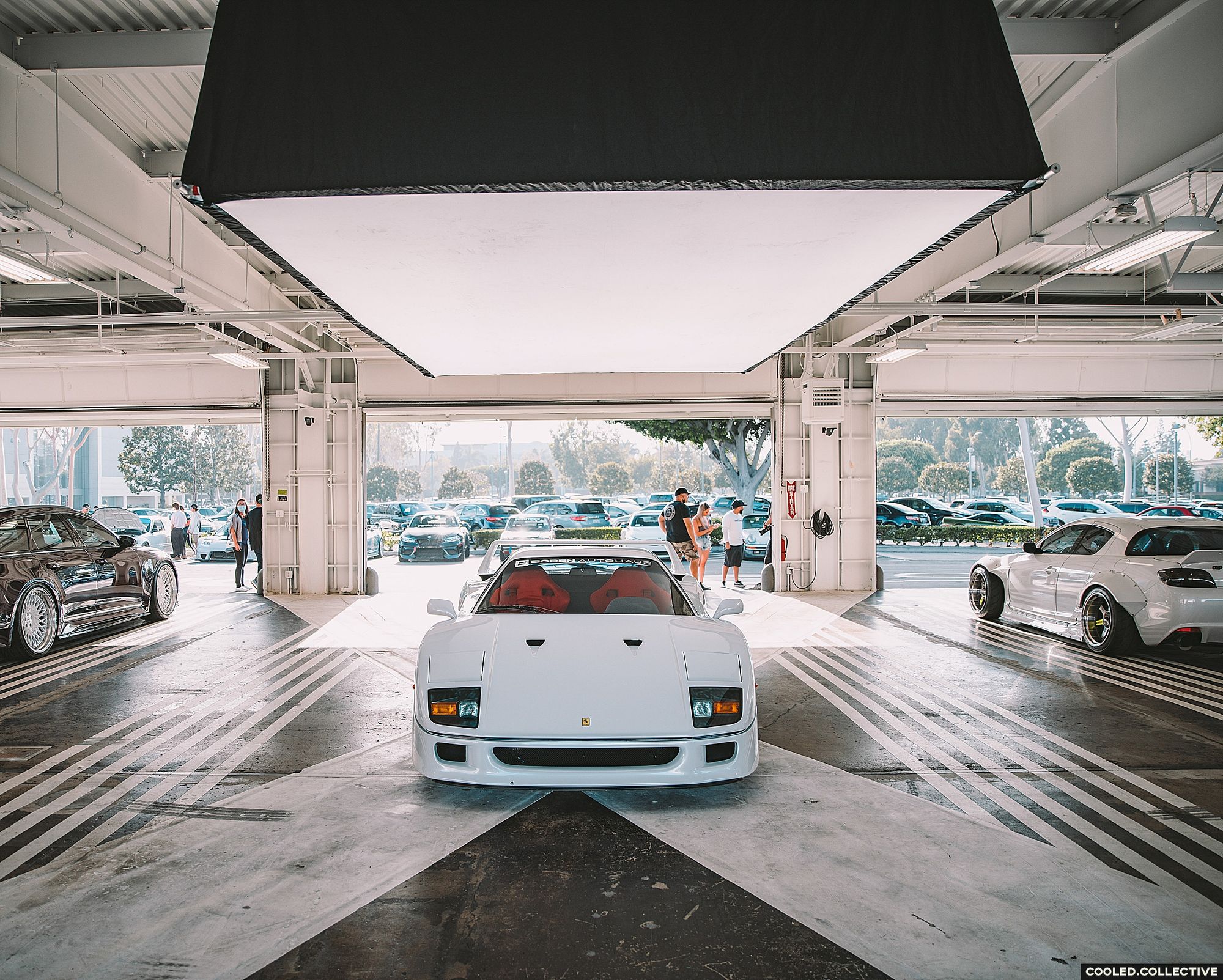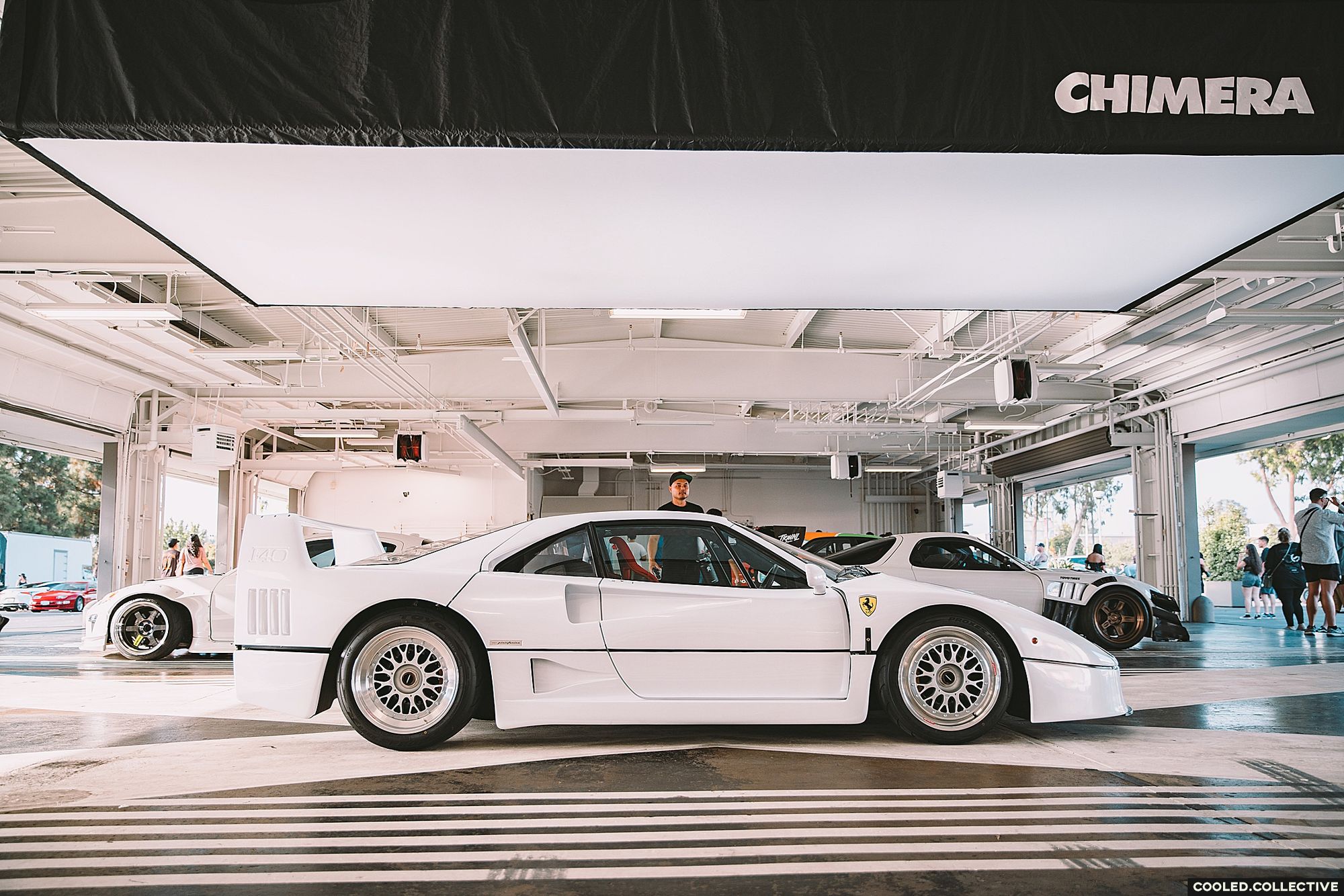 Of course, the pairing of Stan Chen's E30 M3 and Allen's AE86 are always a delight. The diamond black and gold play well with each other and almost go hand in hand at Toyo meets.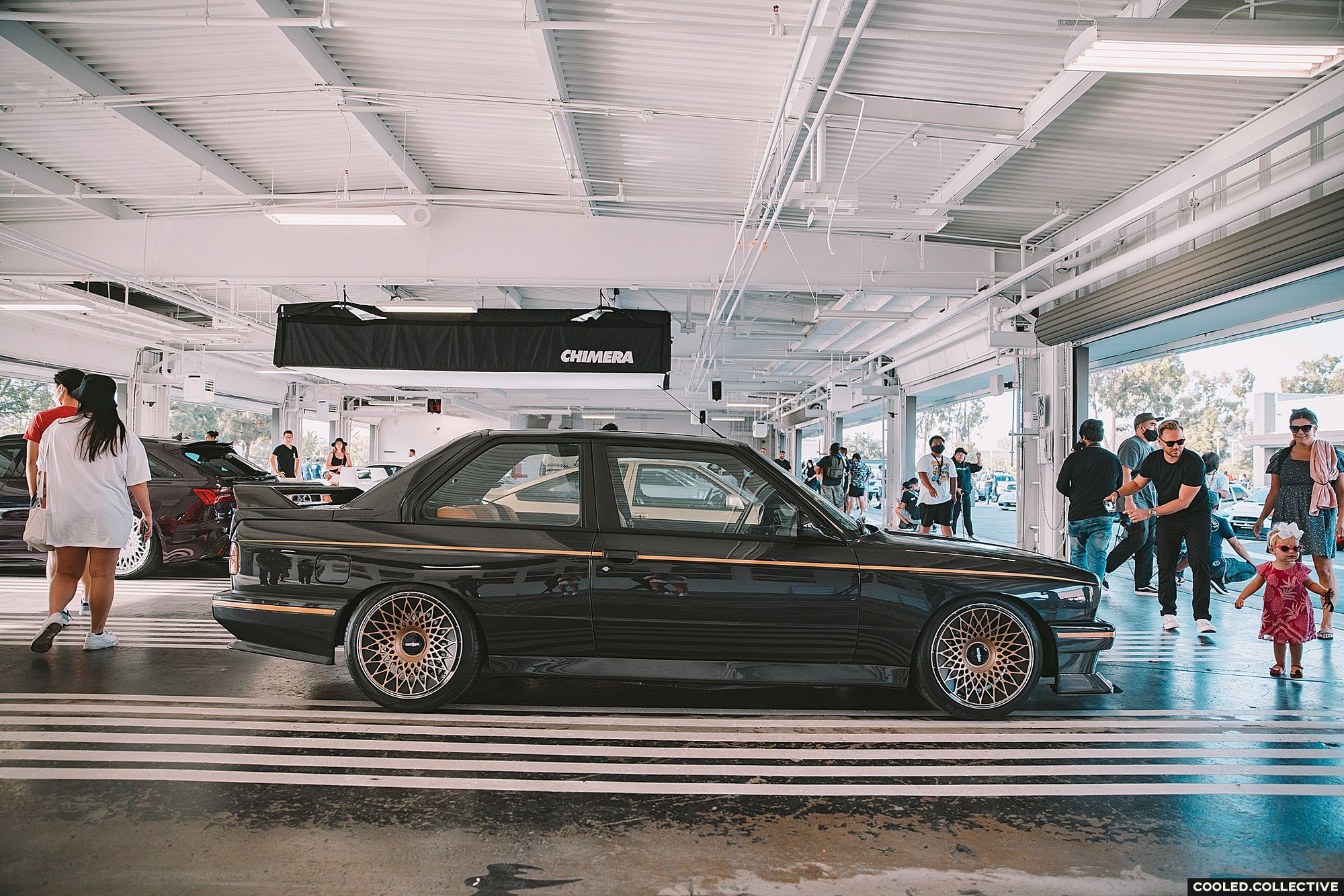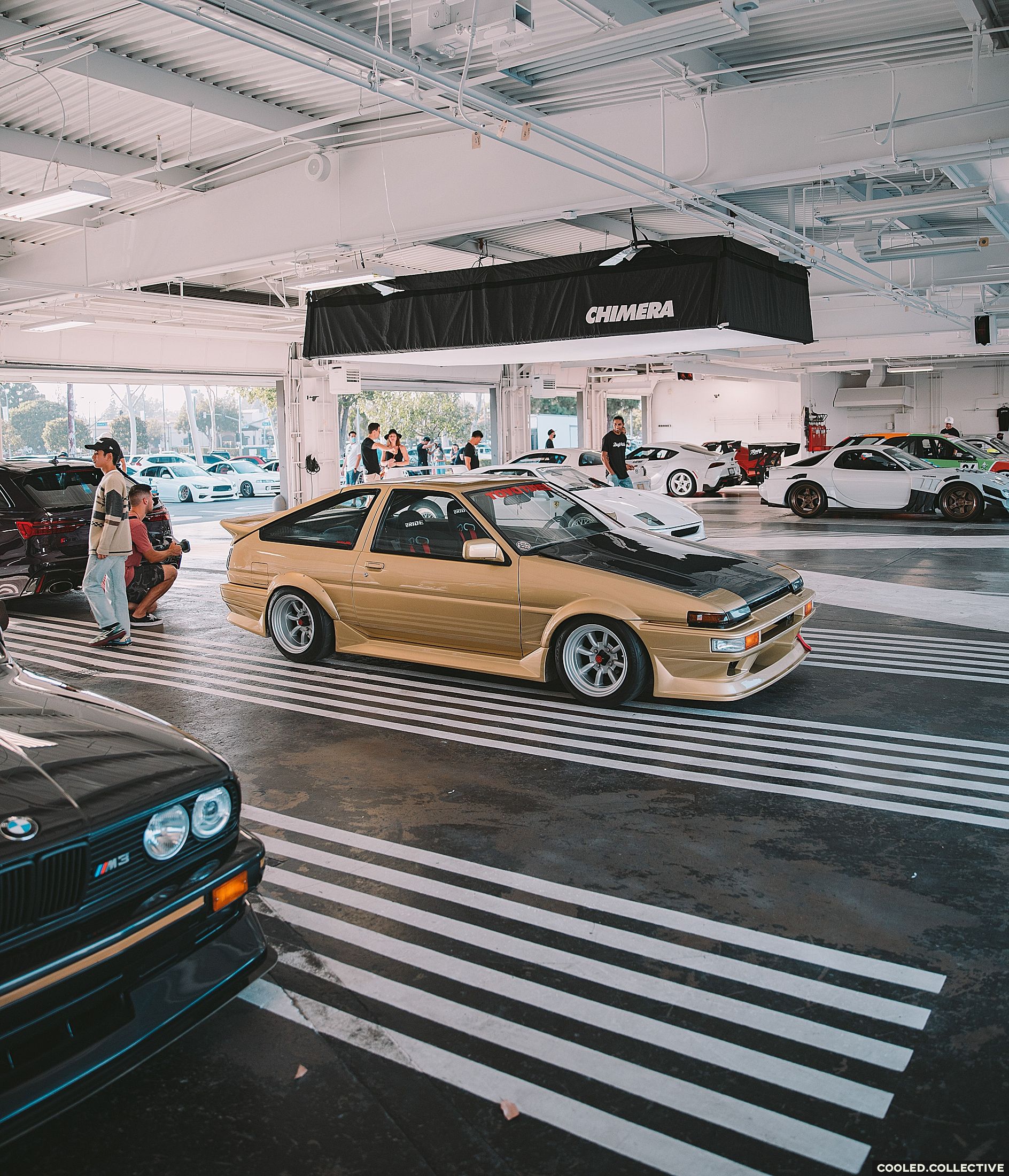 As people started to gather and the organizers rushed to get everything ready, you could feel the energy build up. Also had some amazing freebies that people gladly lined up for.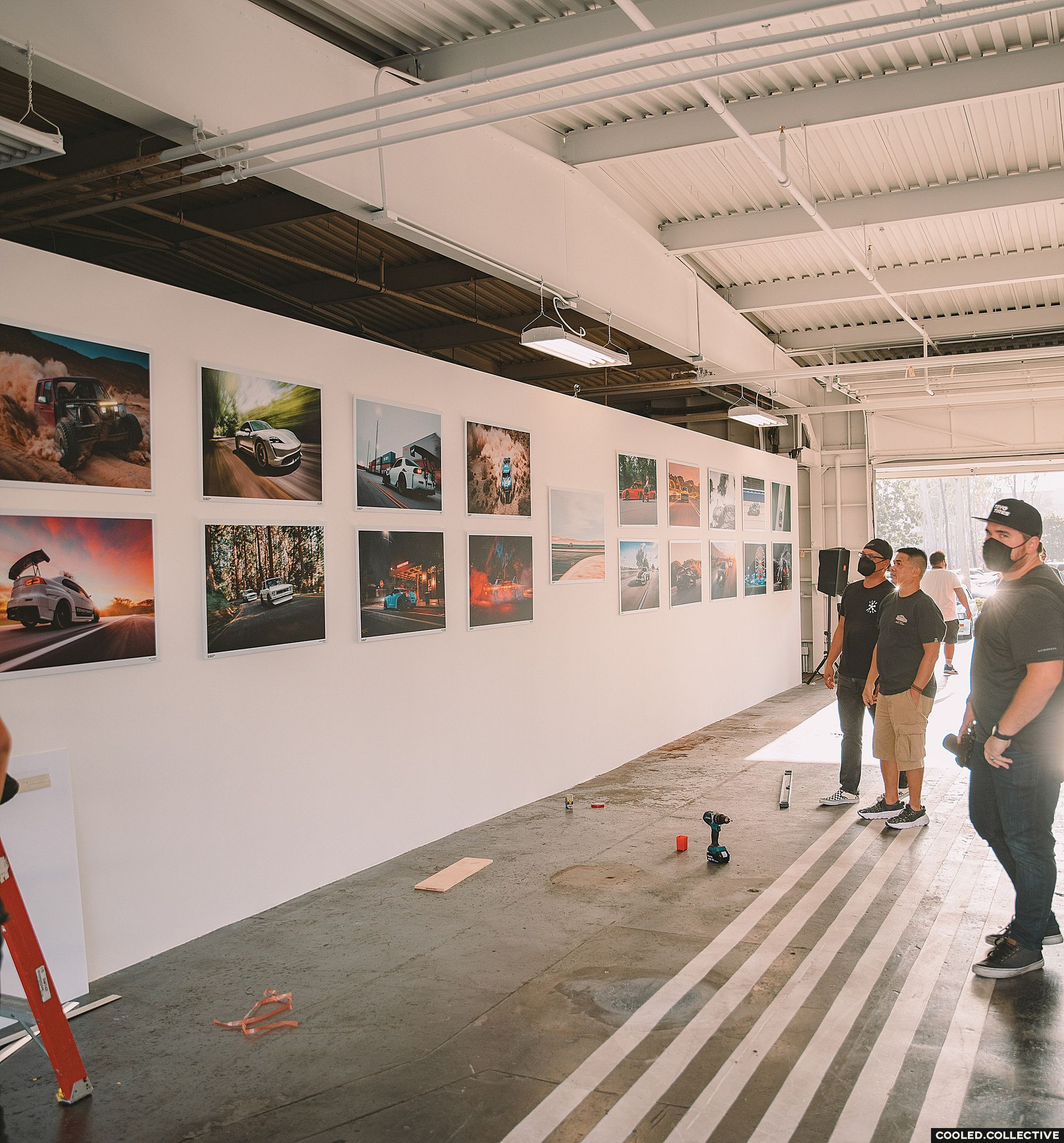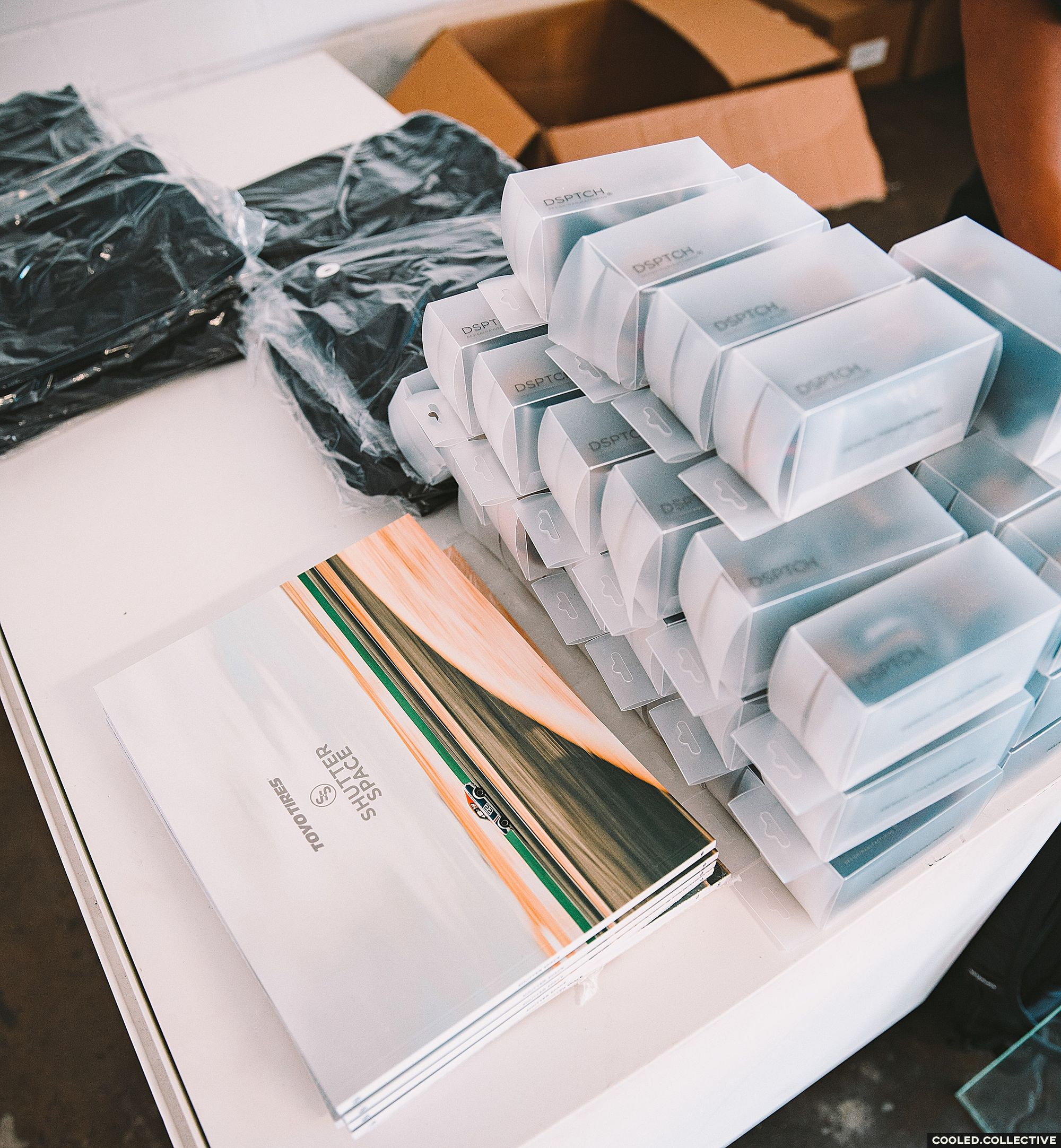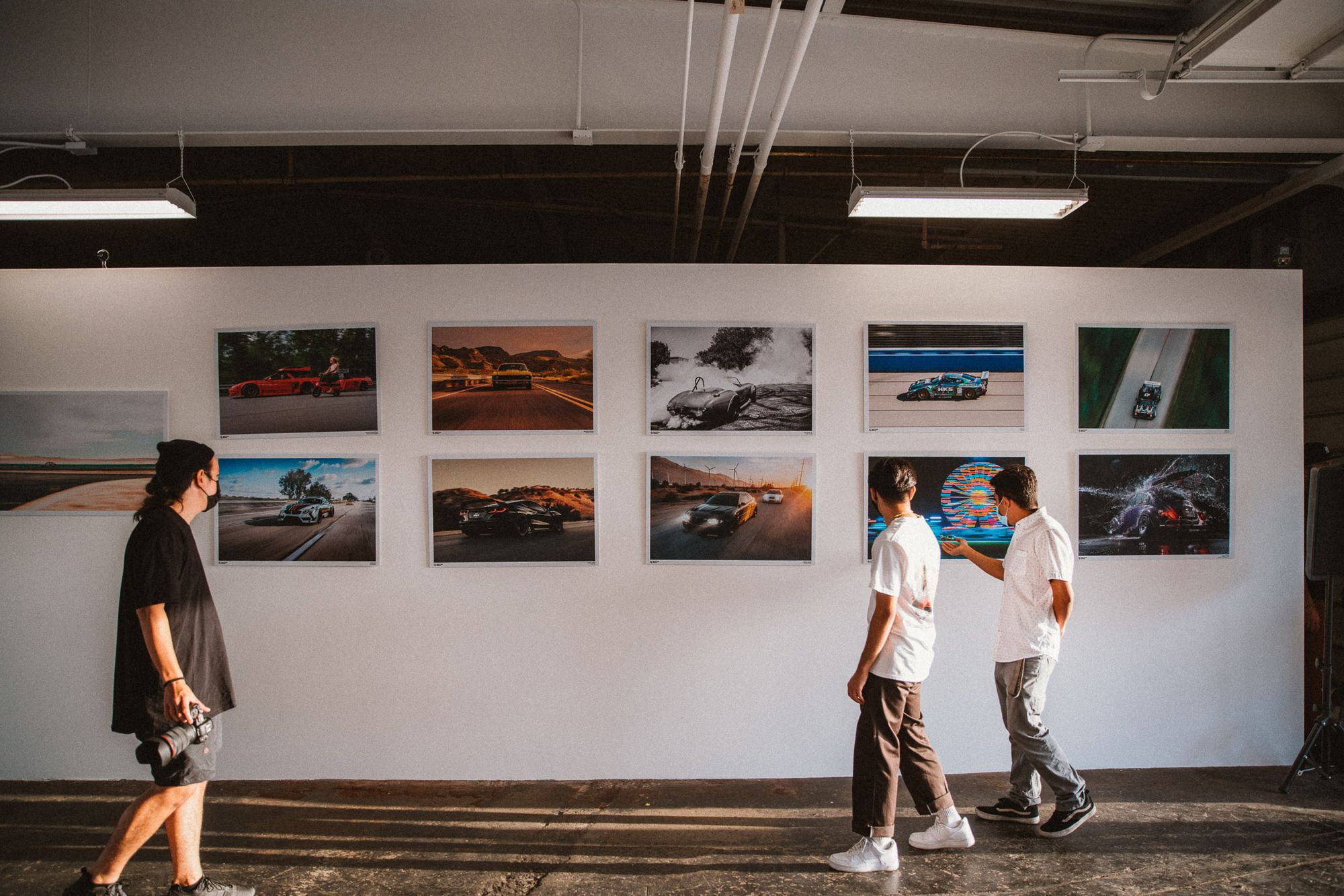 Congrats to all of the finalists! Including some friends of mine: Josh Harris, Jr Sang. It was a fund project!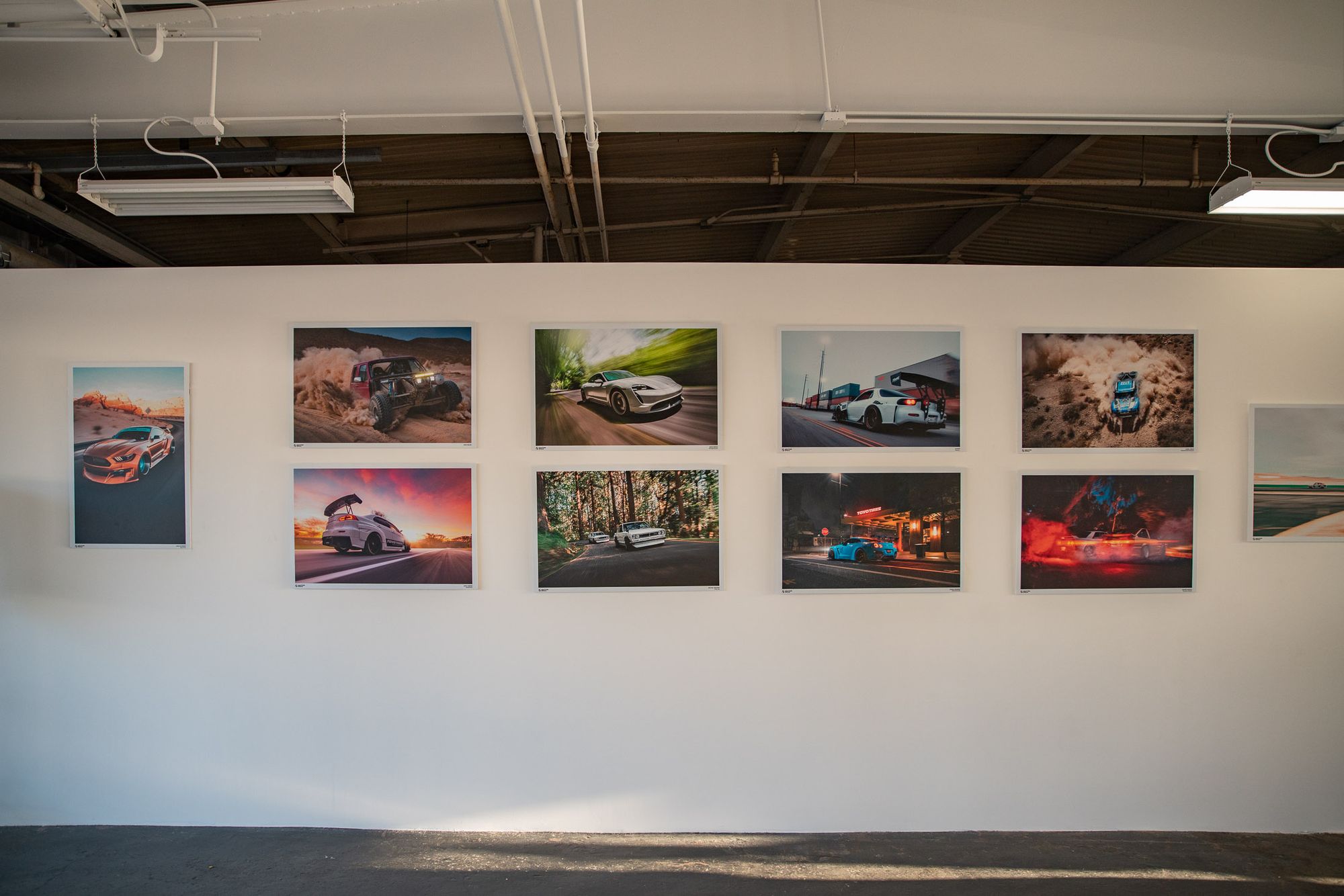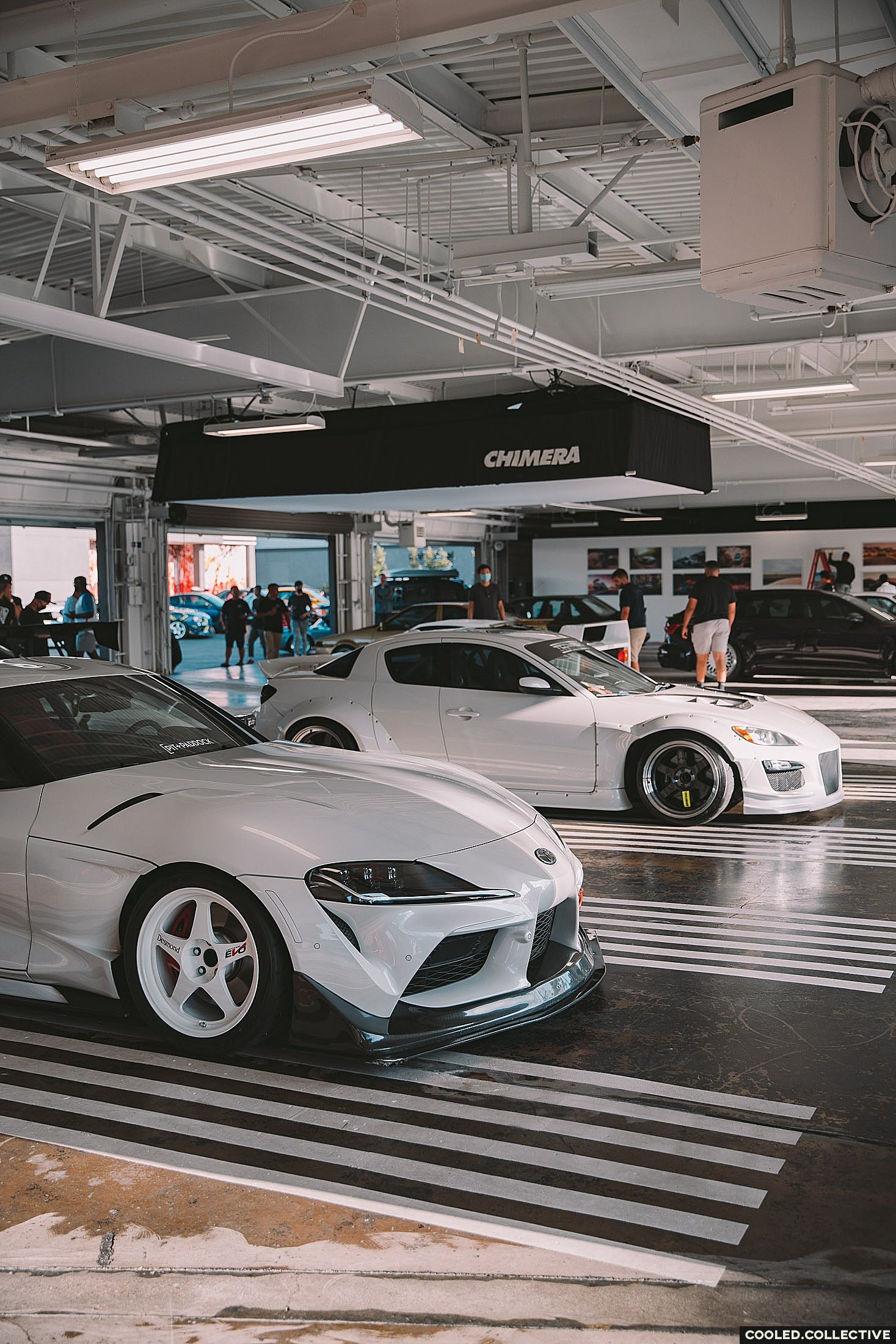 We also had some delightful displays of old, mid and modern JDM cars. The Gorgeous Nissan Skyline GTR R33 owned by Daniel Song sitting on those rare LMGT1 wheels. Sam Du of Pit and Paddock rocking his new Regamasters and keeping things white on white and of course in the back you have Jonny Grundwald with his RX8 on those concave TEs.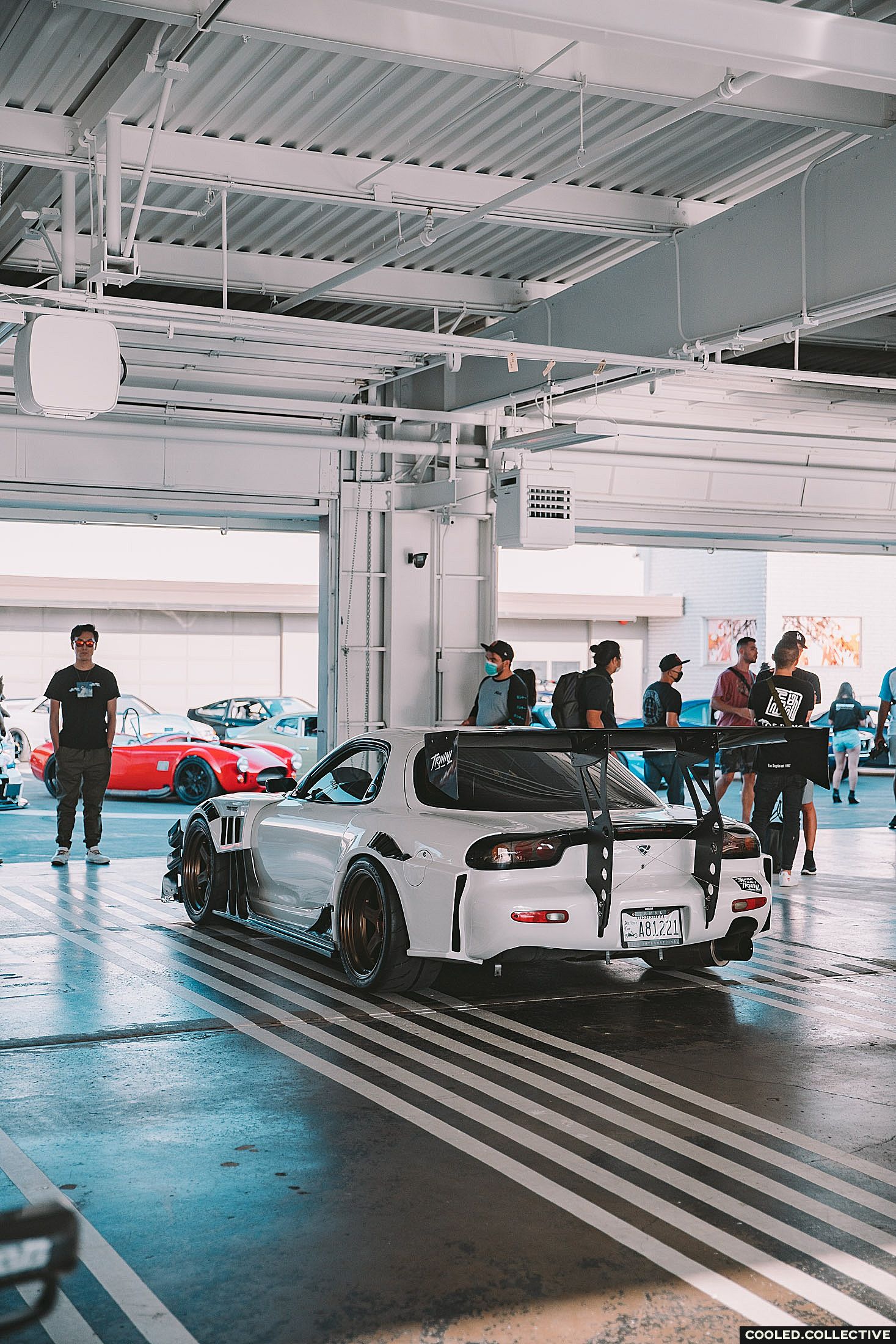 From the backside, I got a quick shot of Dionne Mascunana Cayman looking extra beefy to sit along side of Jonny's RX7.
Now as much as I try to coverage as much as I can, what people don't see is how much time evaporates when you are trying to be a spectator as a fan yourself, networking with industry folks, catching up with old friends, meeting new one car enthusiasts and so on. So if you ever wonder why 100% never gets covered by me, that is what happens on my end.
With that being said, one of the cars that took my attention was Dominic's 240z in this Maroon and Gold combination. You can just see all of the amazing details that went into this build. Definitely deserves a whole piece on itself.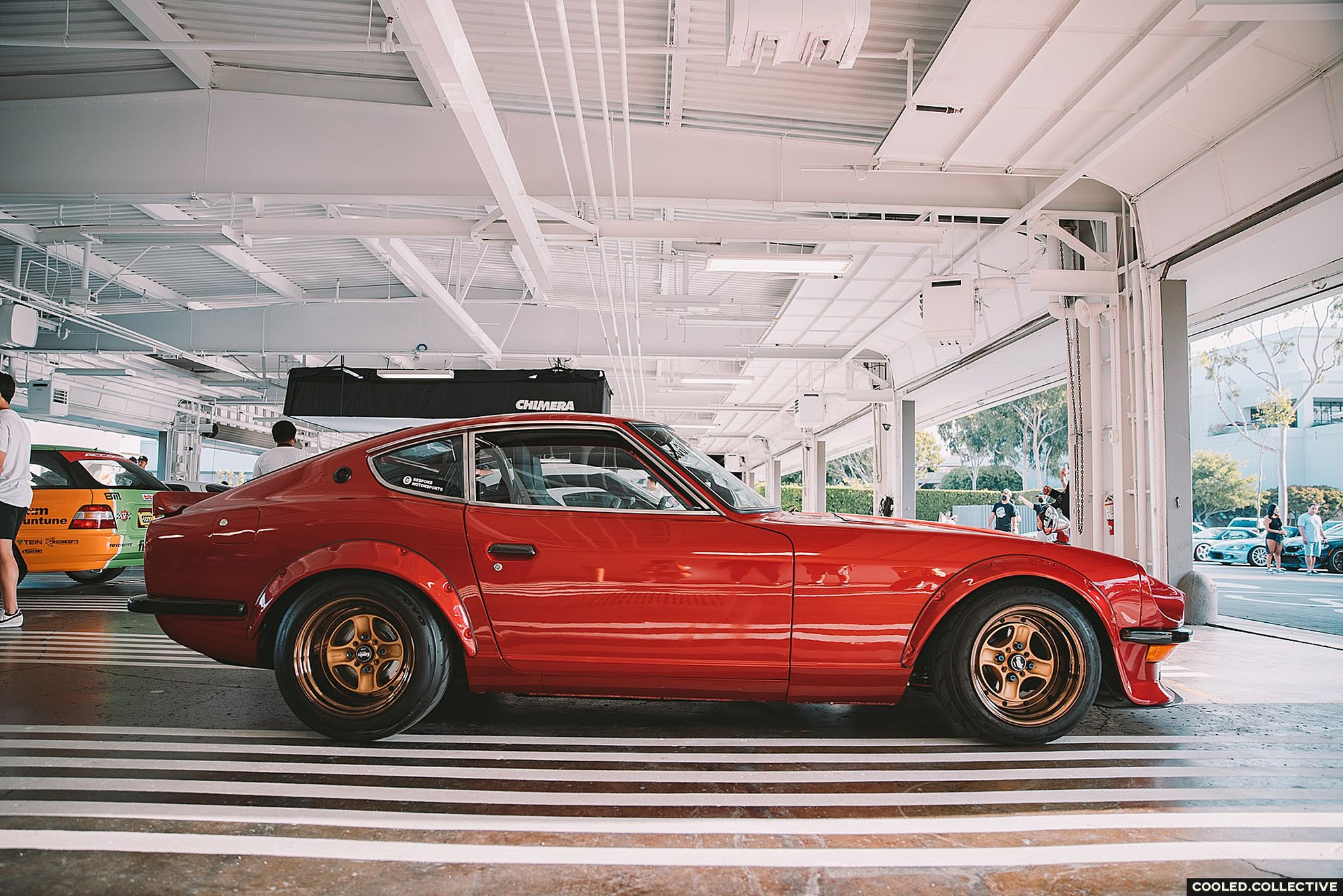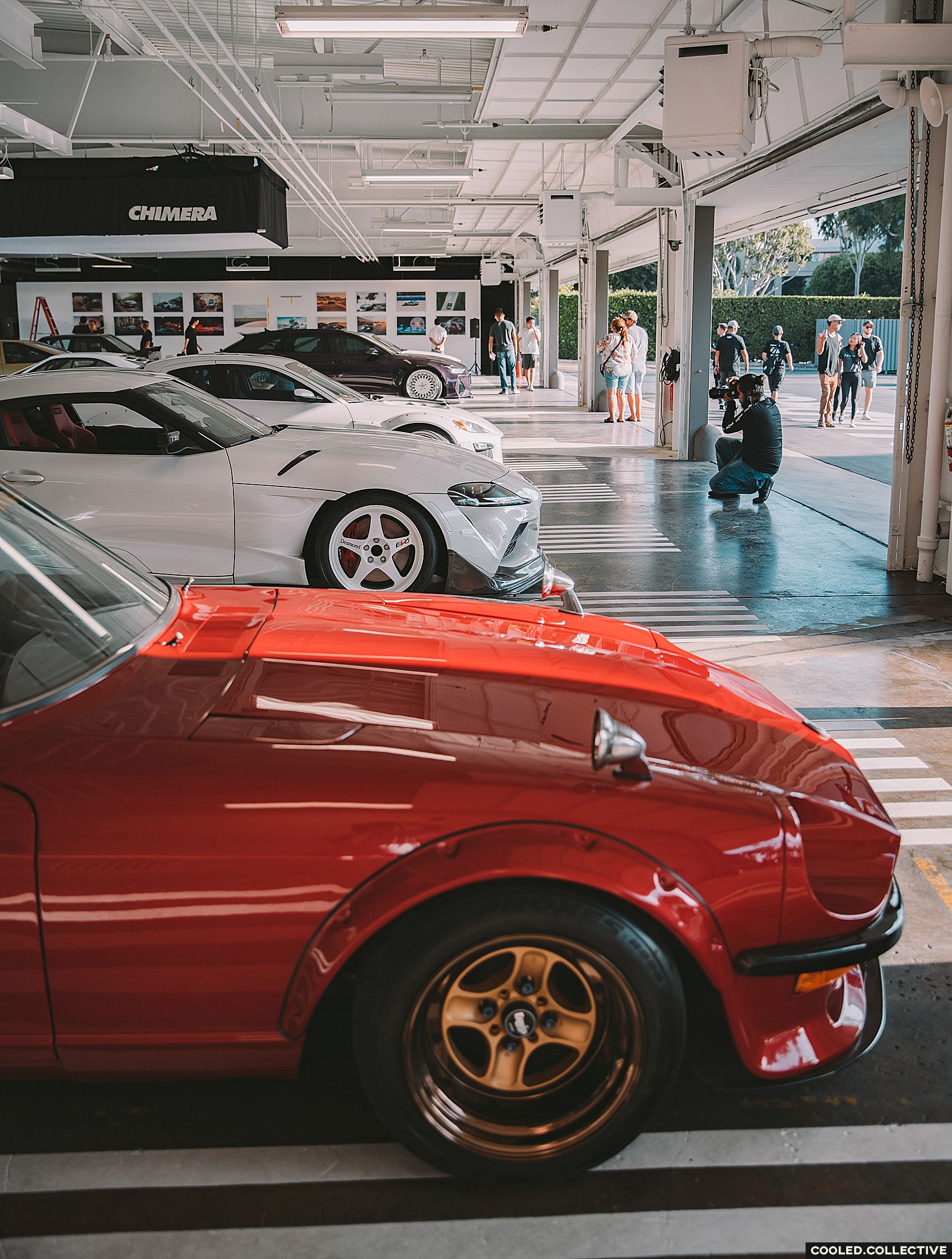 Before things really got out of hand (in terms of crowd size), it was a really nice vibe. The JDM guys parked just outside of the West End were some absolute stunners.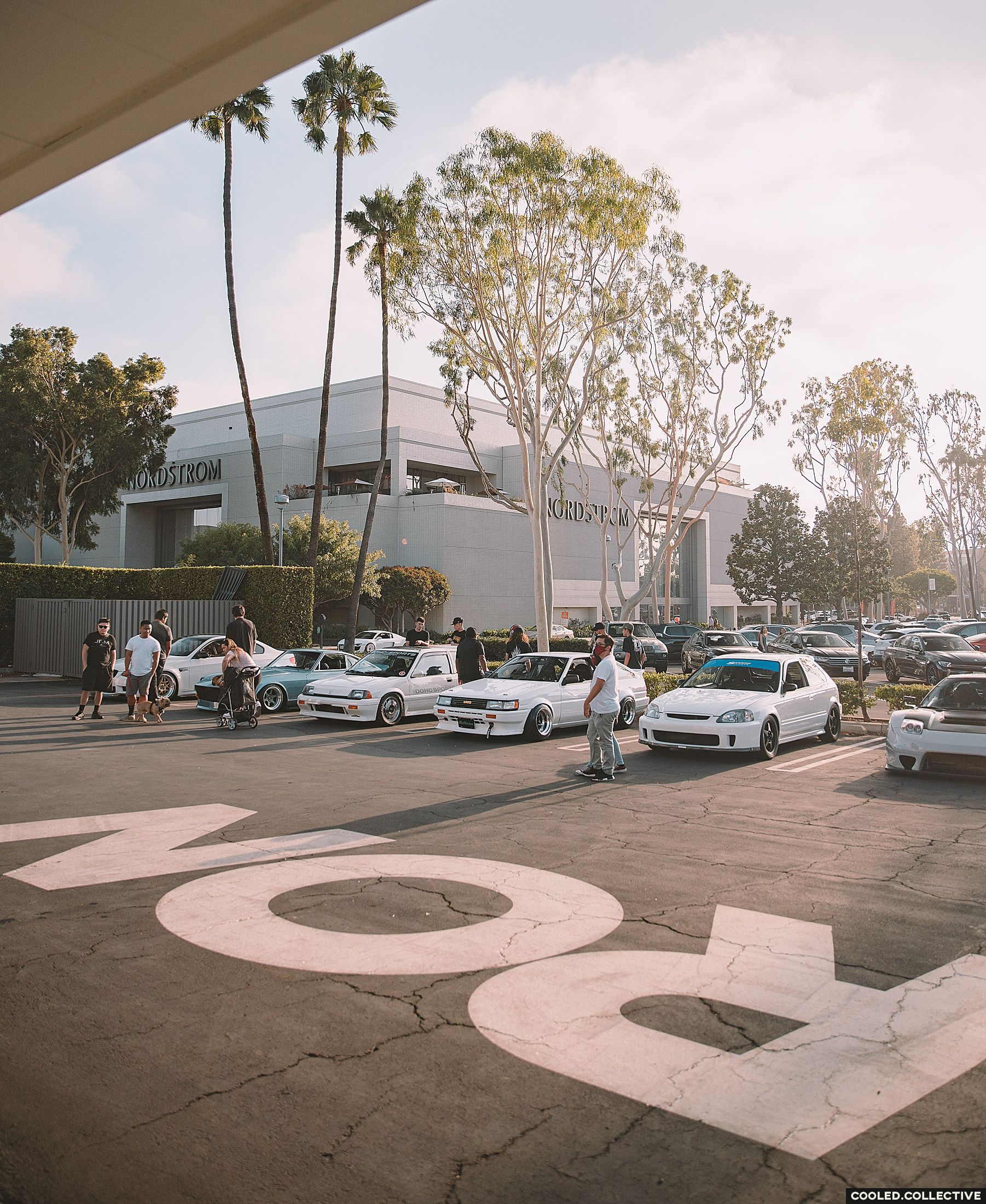 One of the cars that immediately catches your eye is Mark Moonoz's Wonder Civic with all of the JDM/Mugen goodness you can find on a 3g Civic. I am pretty sure Mark and I will be talking at some point but let the drooling commence.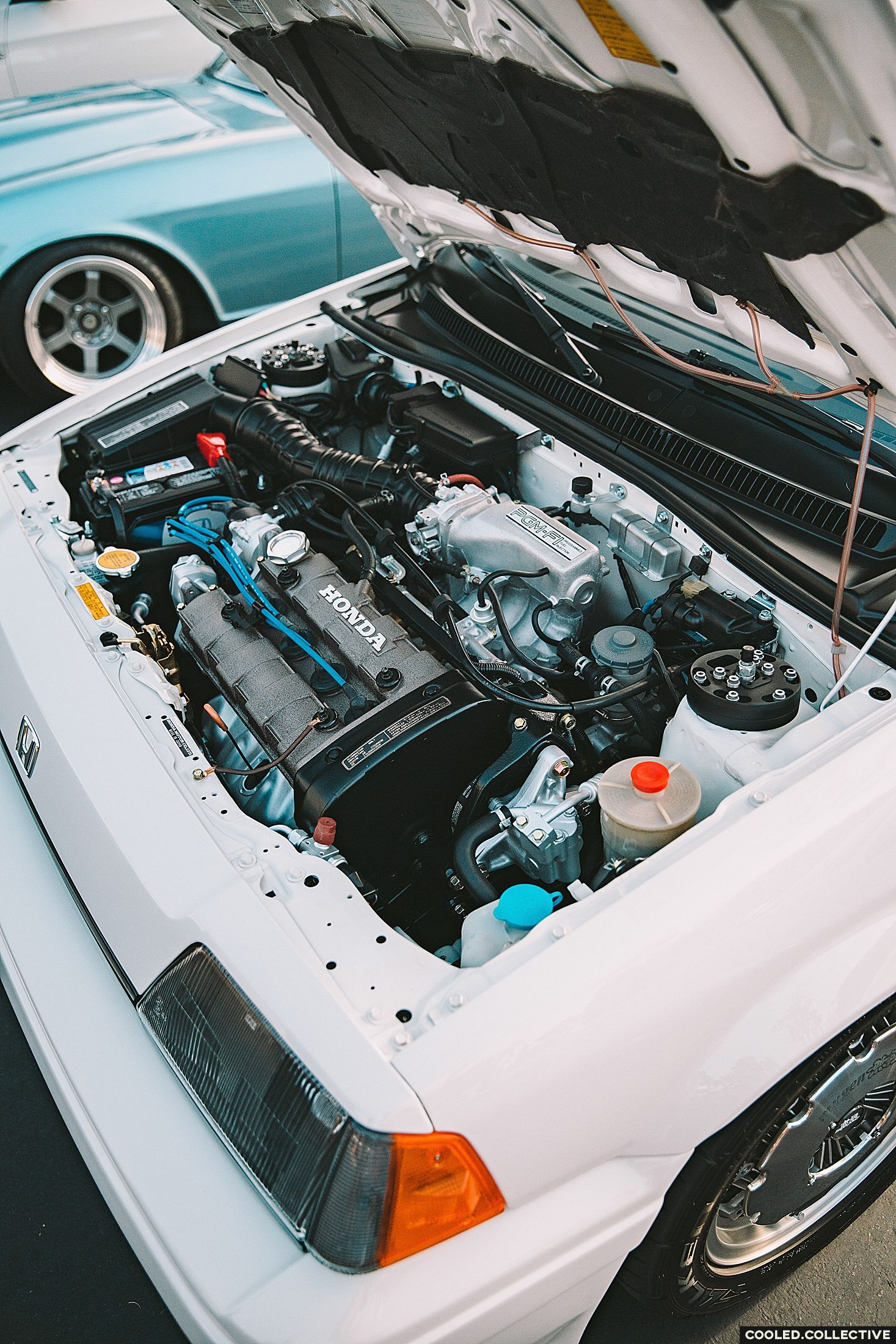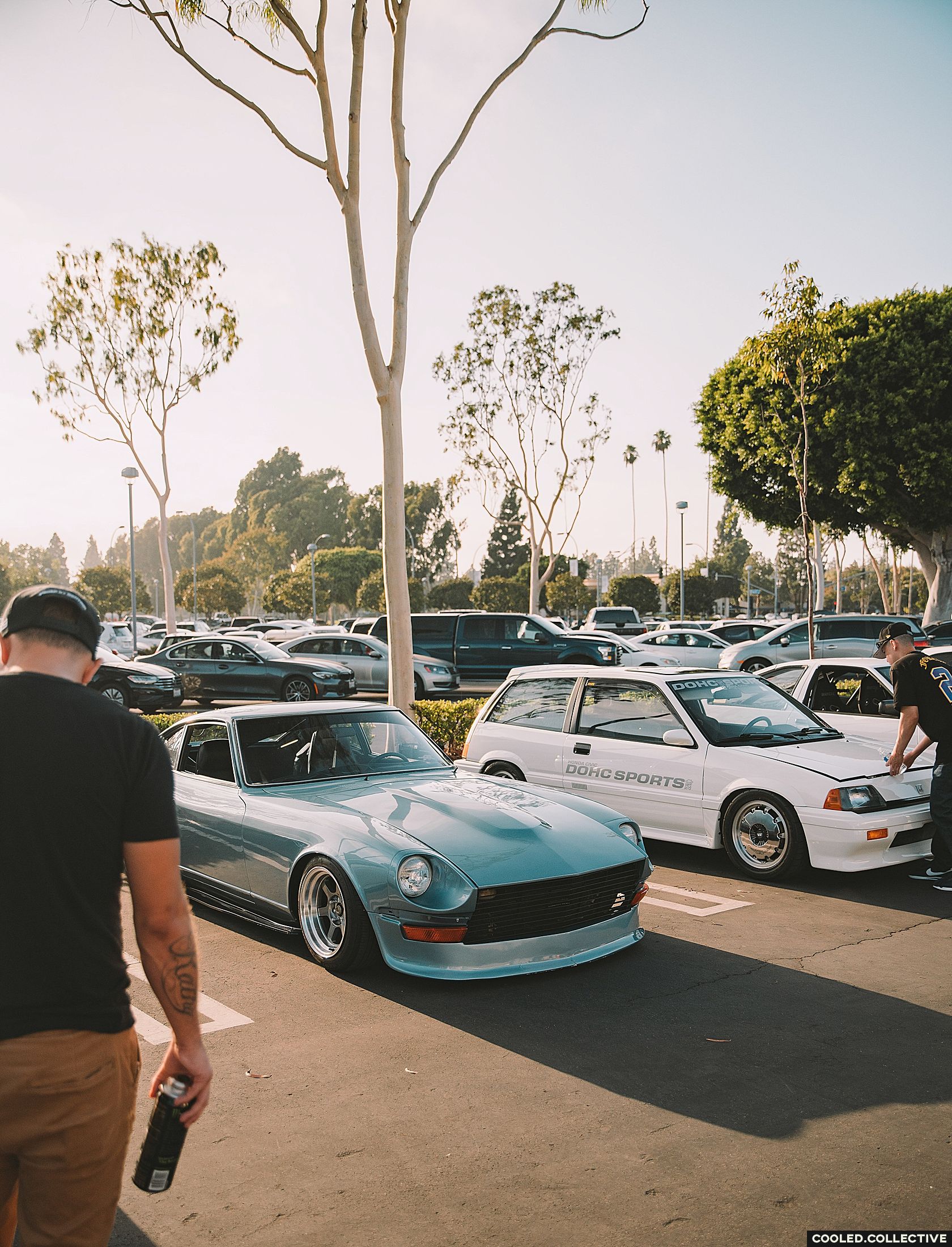 Another gorgeous display of a Z. Sorry did not get to meet who the owner of this ride was but as you can see, looks well sorted.
This gem below broke my neck. All of the vintage feels you can eat. Forgive me for my lack of knowledge on this chassis but it has all of the right bits in terms of style and function.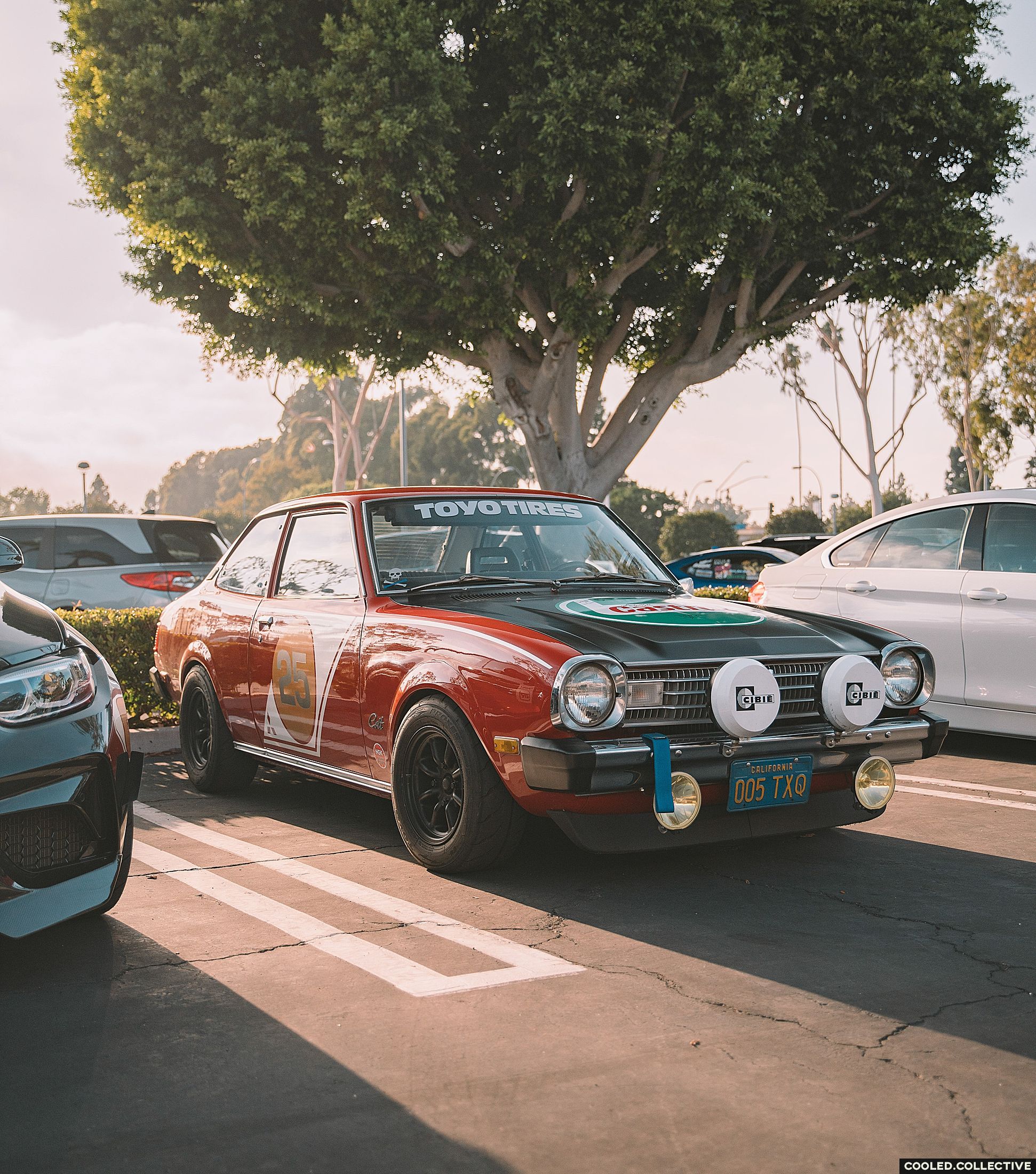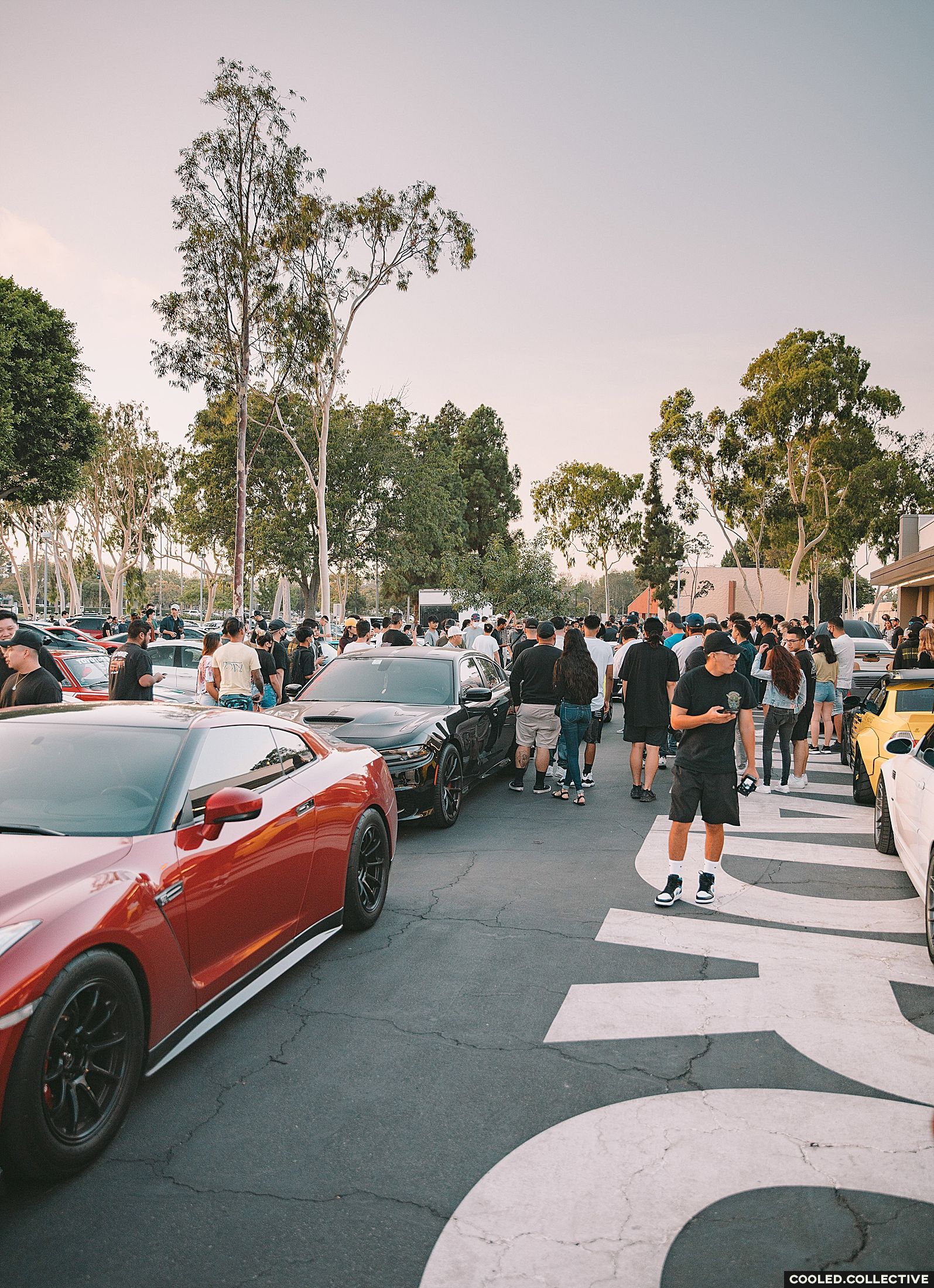 As the crowds started to grow, it become a bit rowdy and broke up the vibe for me big time. The youtube guys made it out and so did all of their followers but this gathering had it all.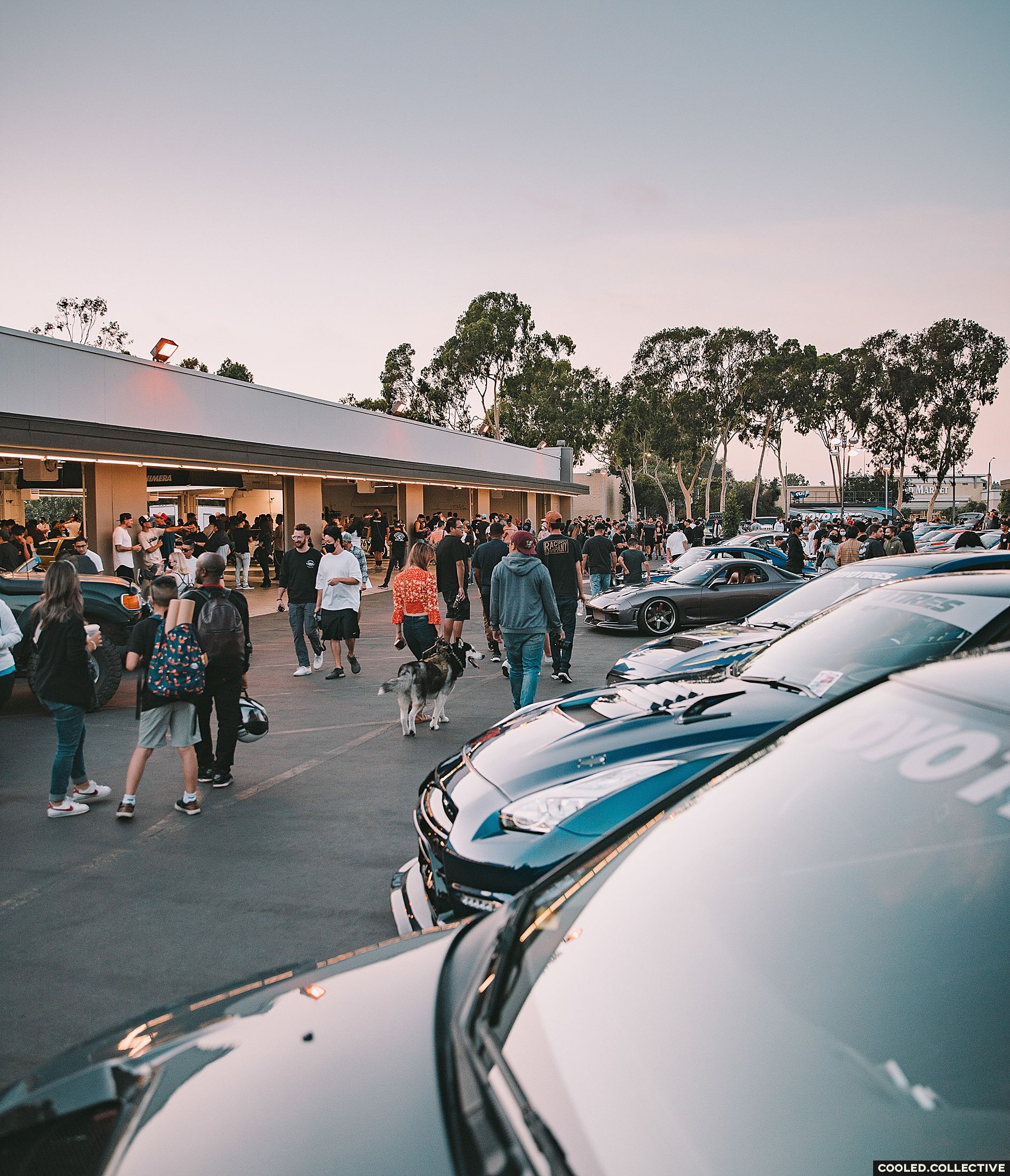 As the sun start to set, the boys wanted to get dinner and so we took off right around this time and by the time we got back, almost everyone had left. We came back to a handful of the stragglers where we had a few mini shoots until we got booted from the property. Bravo to the Toyo Team for putting together a super memorable event. Can't wait for next year!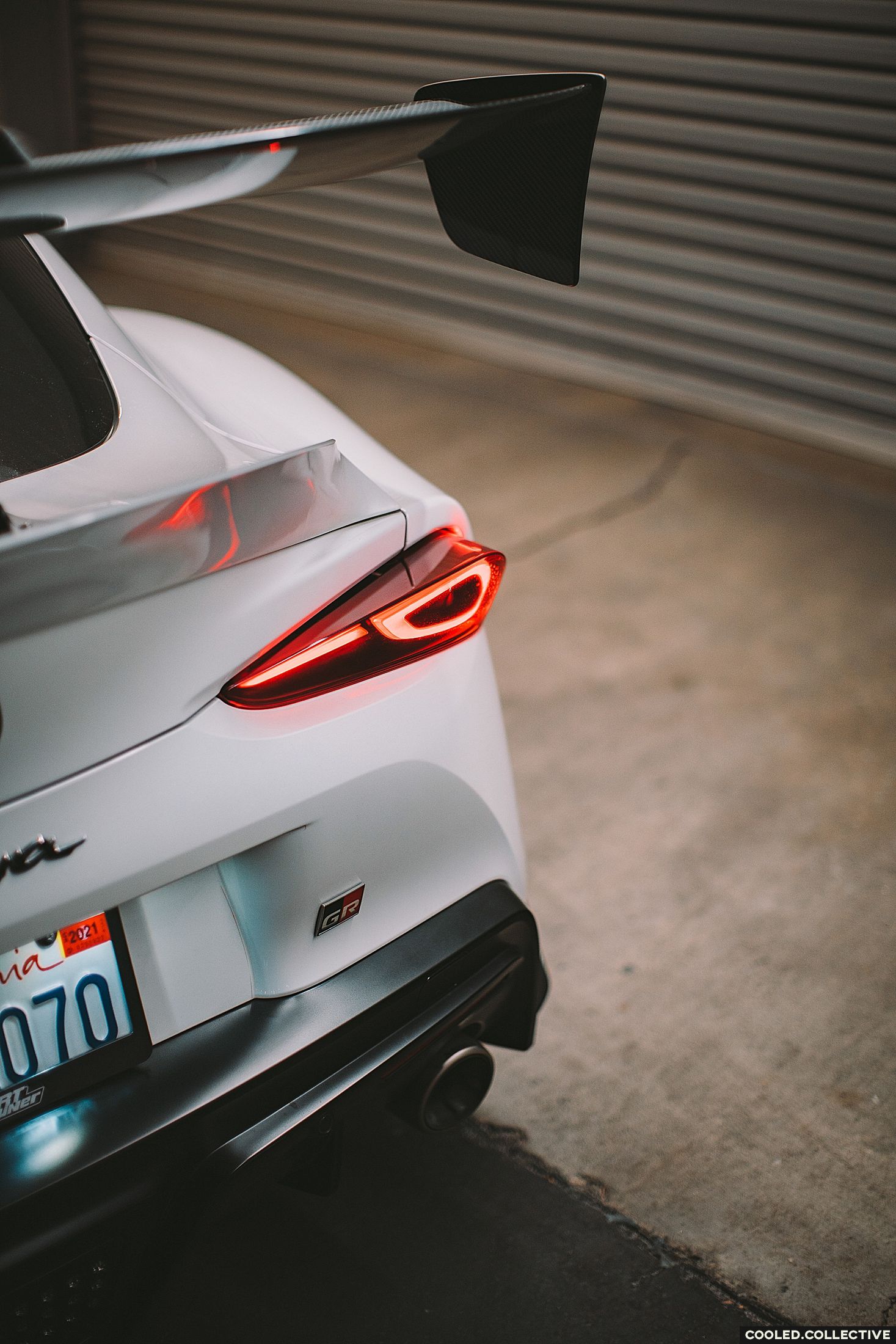 Appreciate you guys visiting to check out the photos and reading what I wrote. Just an enthusiast sharing his love for cars and the culture.
Drew Manley
http://www.cooledcollective.com