Hello 911coolers!
For the past 3 years, Sean Lee who leads the Purist Group has organized a toy drive to help many of the socal kids who are under privileged get toys to light up their faces during the Christmas holidays. Many car enthusiasts from all different backgrounds came together for one cause… to give back. With so many activities going on during this month, I was only able to hang around for a few hours so I had to cut the video shorter than I would have liked but nonetheless, it was a great event.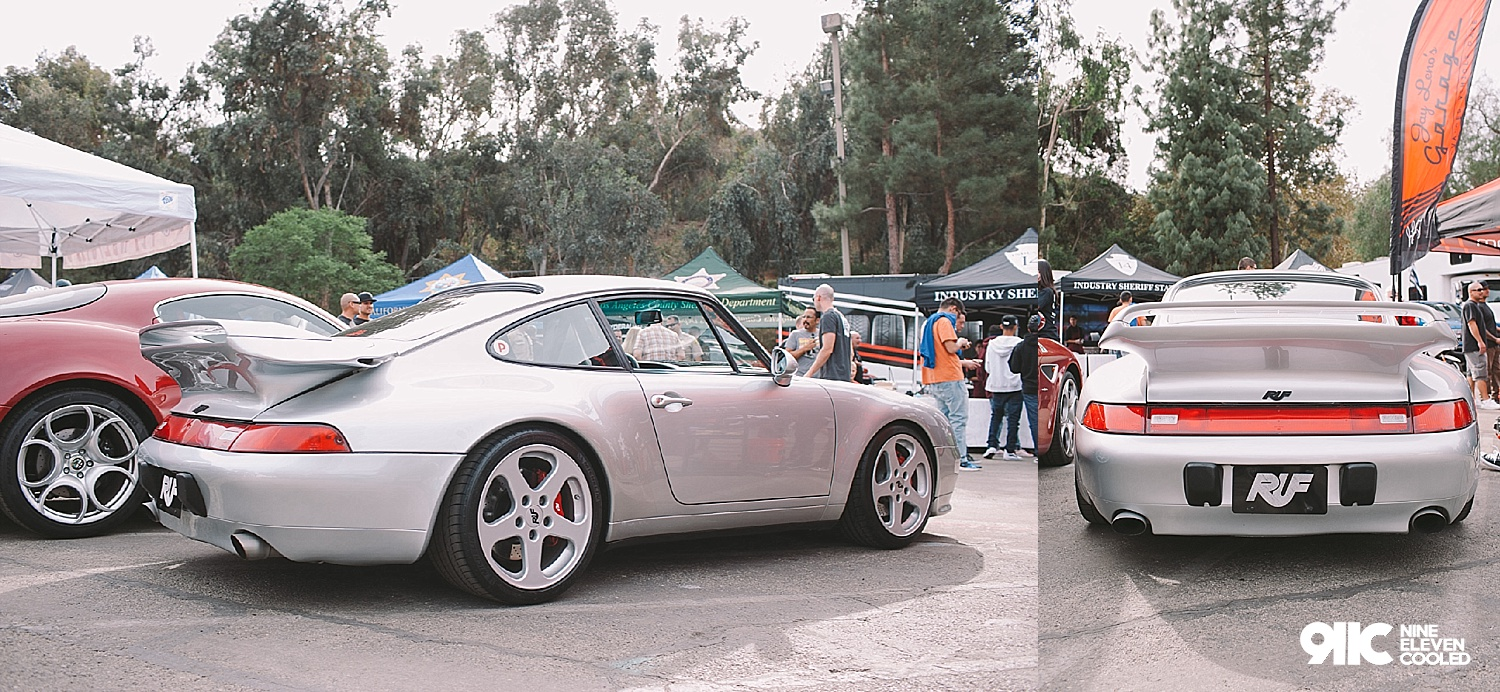 Got to love all things RUF! This 993 was equipped with RUF badges, RUF front bumper, RUF wheels, Aero Wing, Big Turbo Reds, Rothsport shifter, Rennline pedals and a nice carbon fiber accent on the dash. Not familiar with the rear bumper but rear valance looks different. Anyone know what it is?

My second favorite Ferrari behind the F40 is the gorgeous F355 with its mirror finish to showcase all its curves. Lowered and decorated with a set of HRE 305M to finish it off.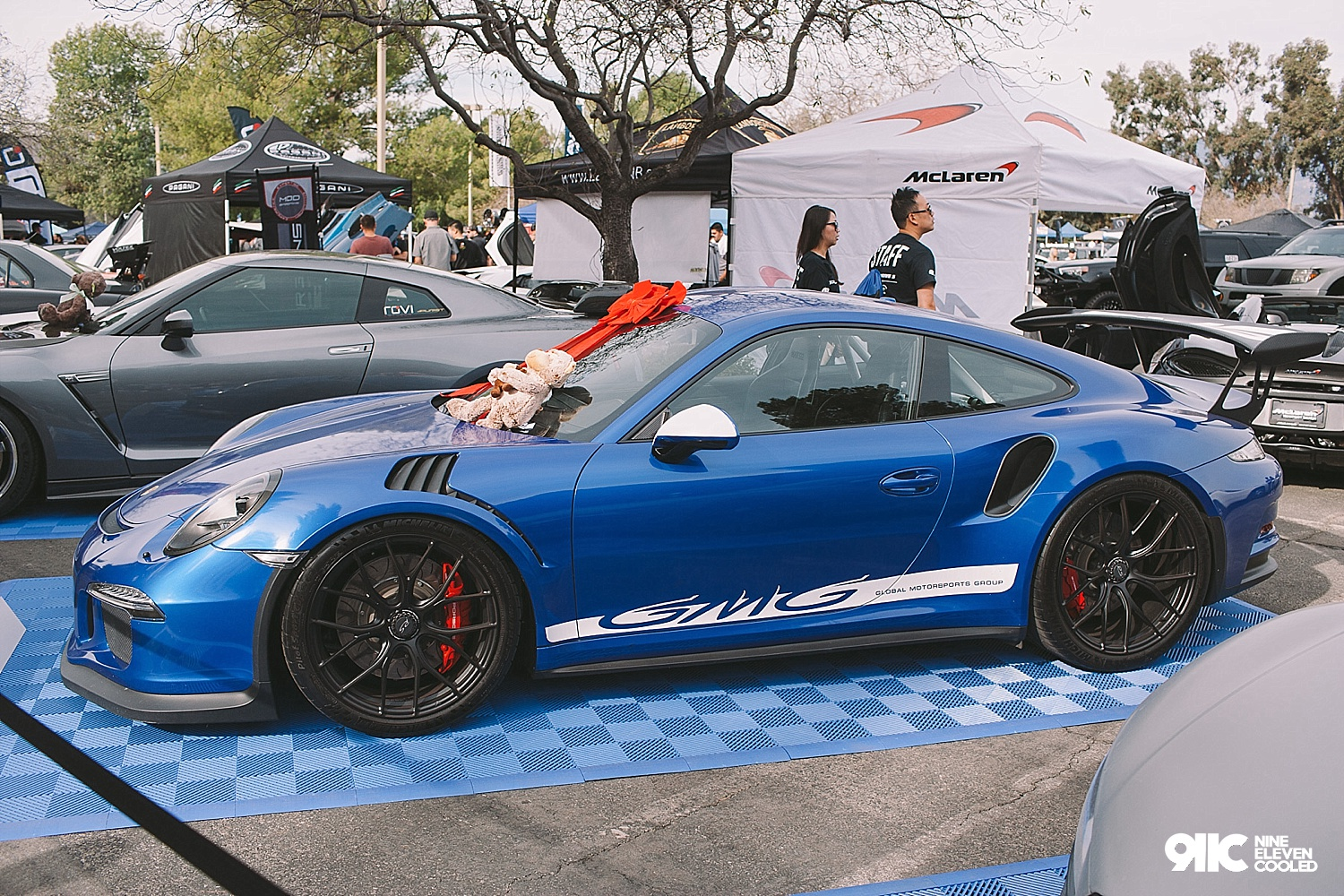 GMG's gorgeous Porsche 991.1 GT3 RS looking mean and ready to track beat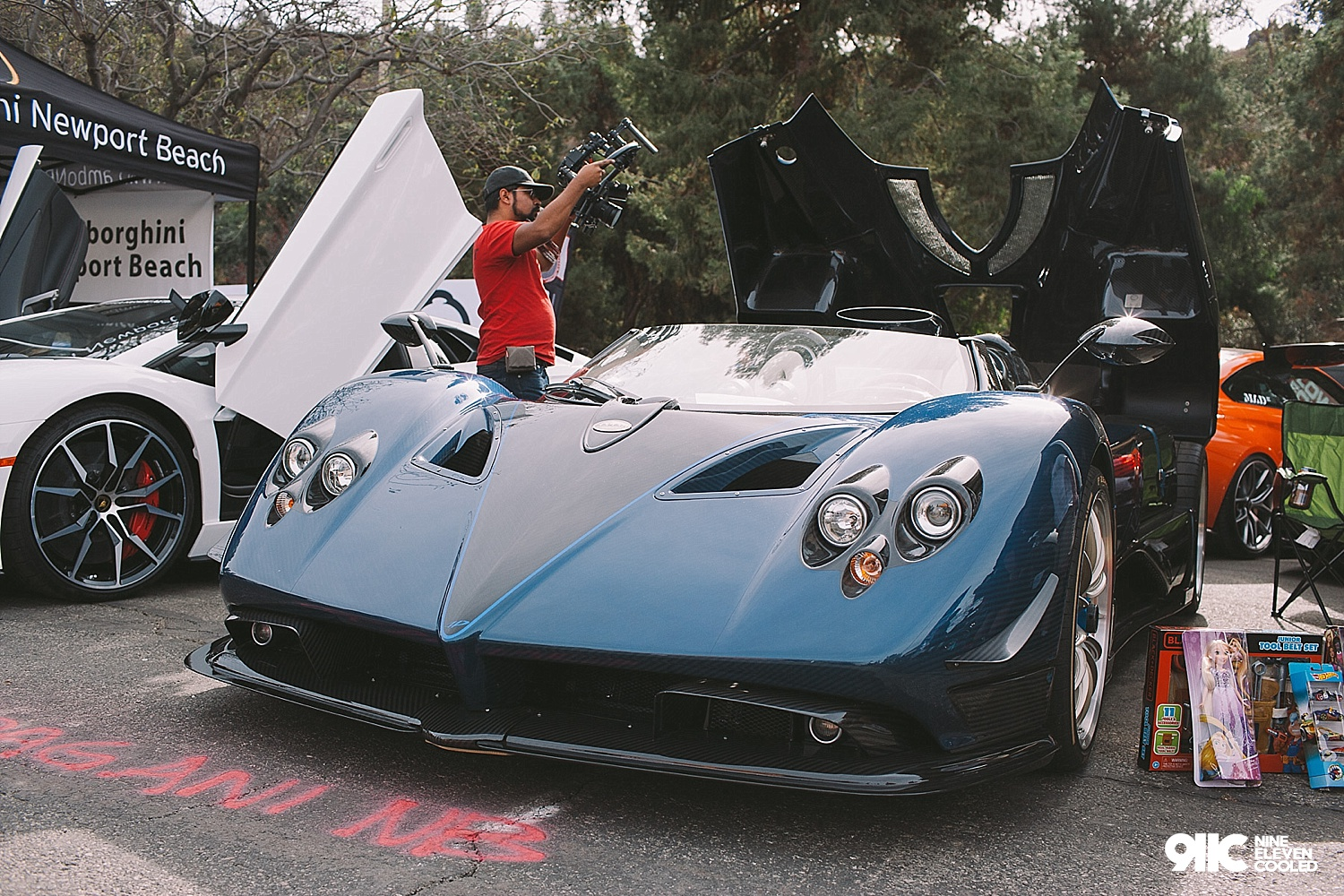 Zonda Huayra in all of it's Blue Carbon had everyone drooling and questioning their life choices.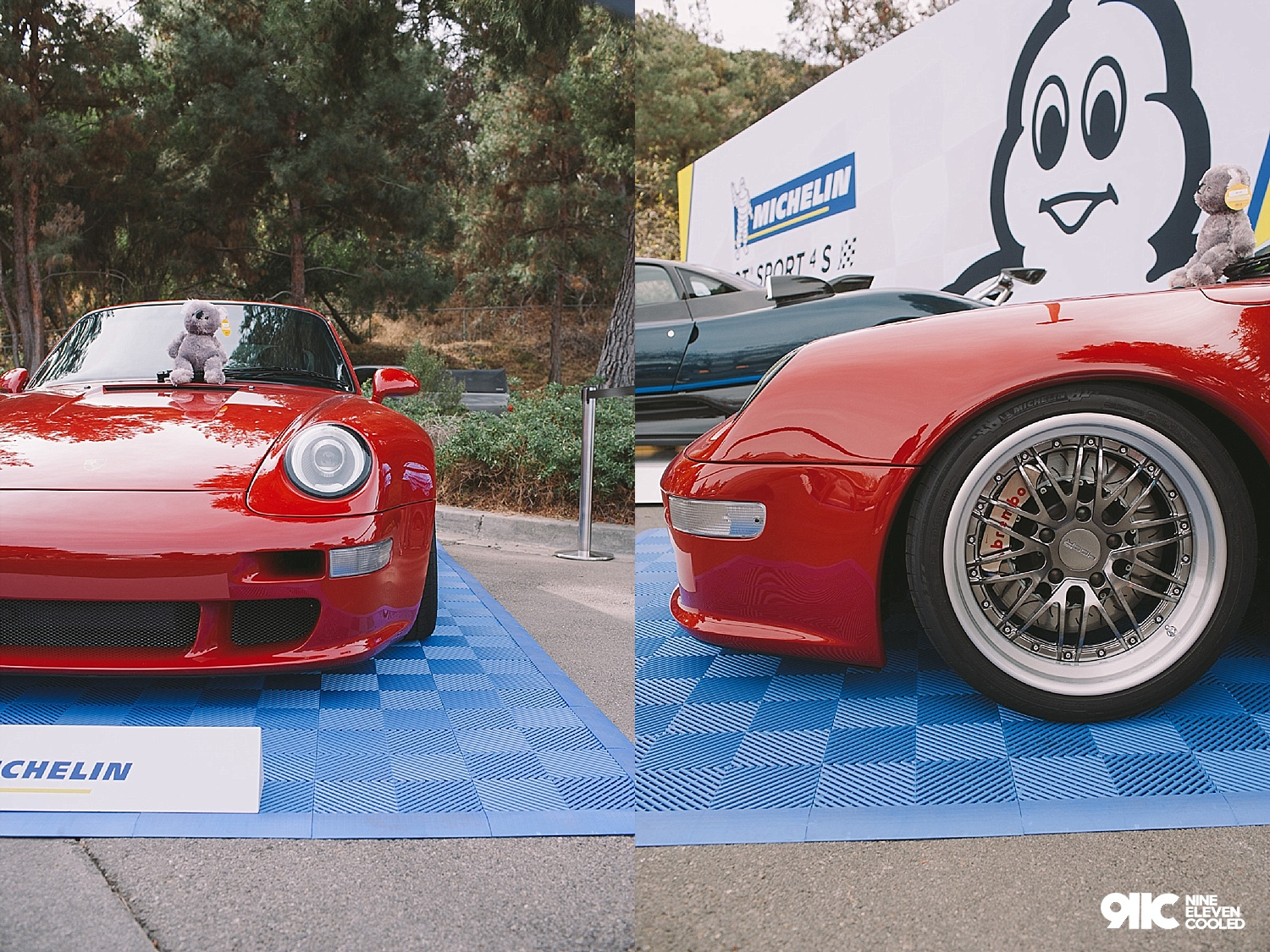 Peter Nam's Gunther Werks 400R sitting pretty while on lookers drooled at the possibility of hearing it turn on and take off… probably even more dreaming about driving it.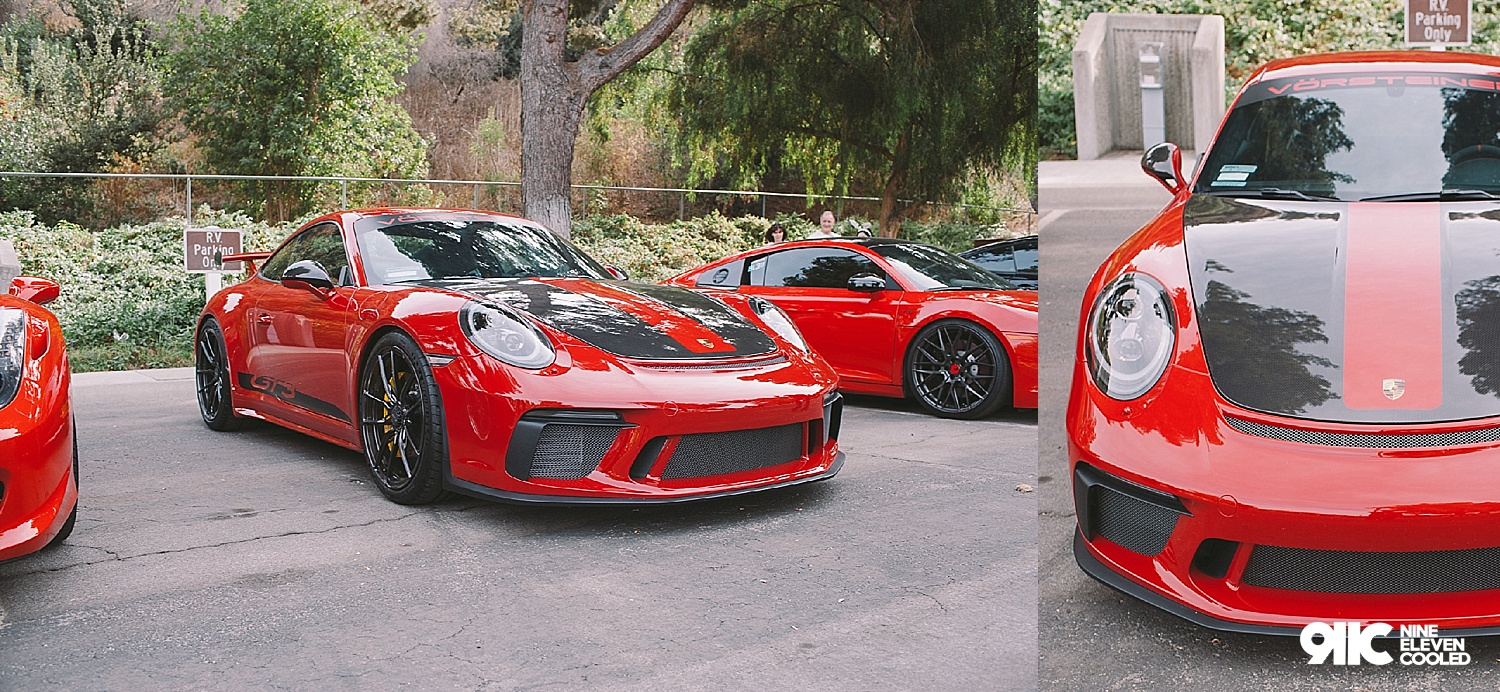 Porsche's newest entry to the GT3 game is the new 991.2 GT3. Although this one is not the manual gearbox, it sure is mean with all of the new carbon bits from Vorsteiner.

My car the first day out after being out of commission for two weeks. Upgraded to Turbo pistons/rotors and colored Speed Yellow front and rears.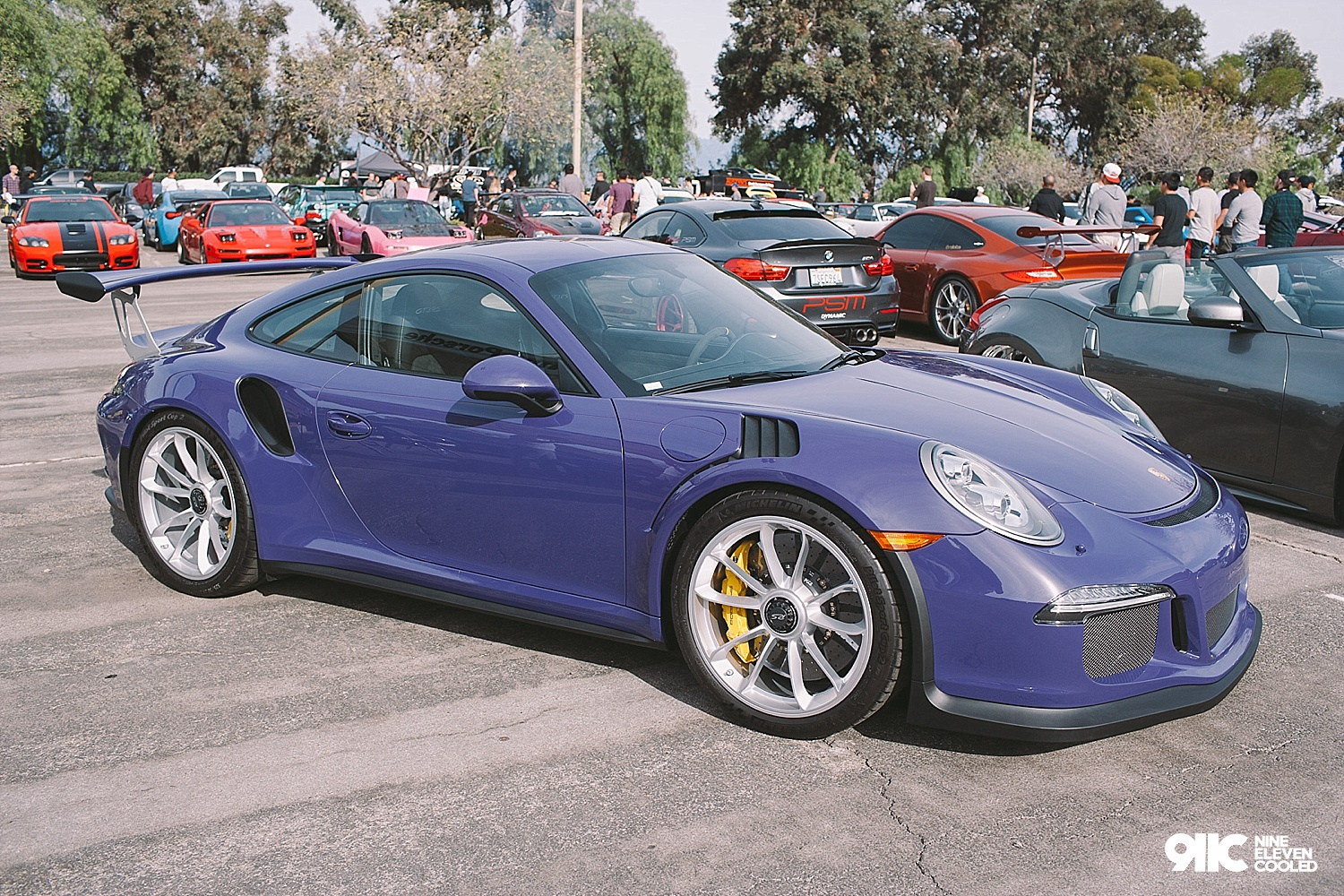 Mel from Porsche McKenna brought out this 991.1 GT3 Rs in all of its glorious form. PCCB are always excellent!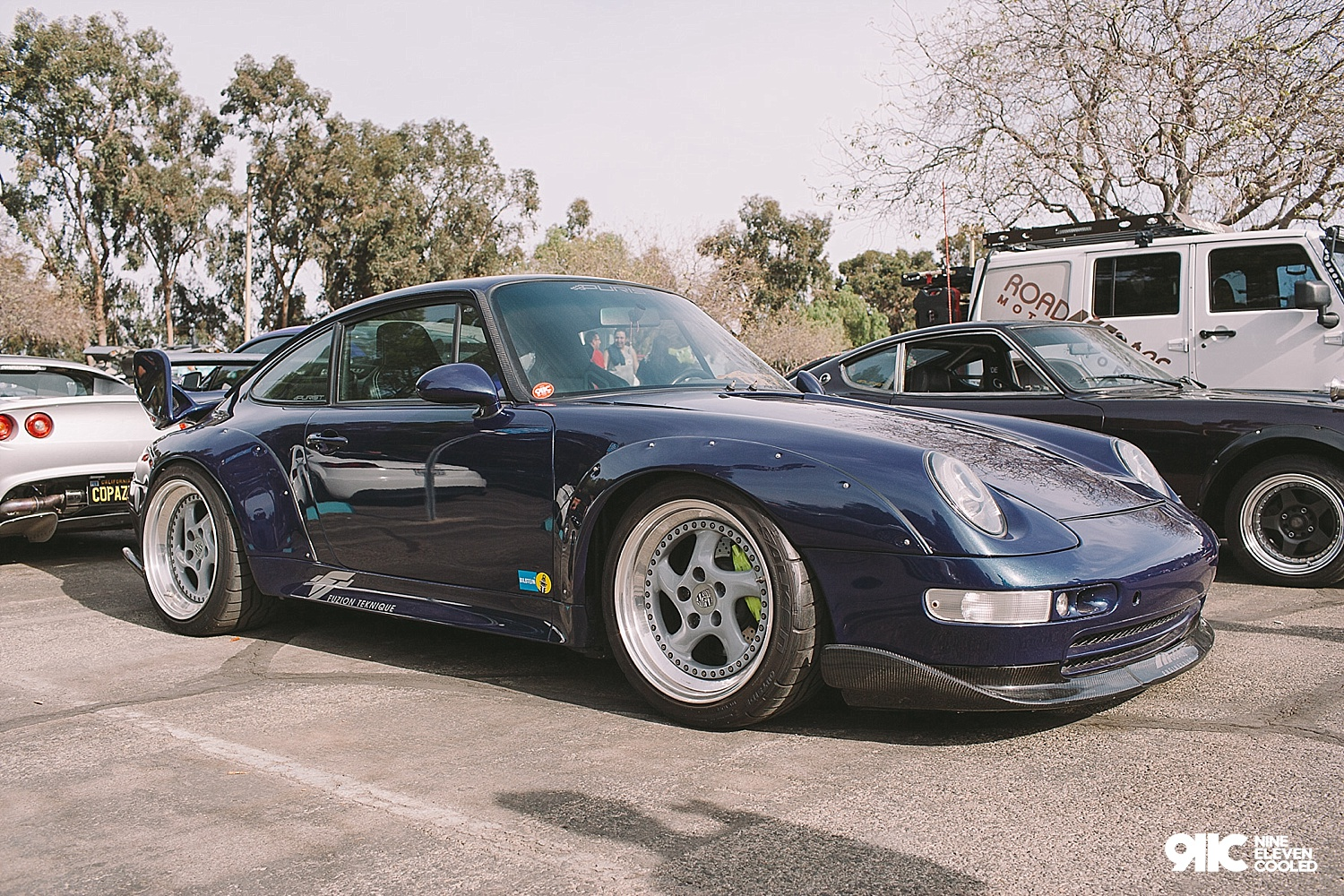 Jay @rauhwelt always looking smooth on his Hartmann and acid green calipers. RSR inspired build with tons of nice bits. That carbon lip doe!

Buddy Chad on his air slammed Honda Odyssey and Wesley with his 94 Mazda RX7 with LS motor. Beautiful Hako owned by Joel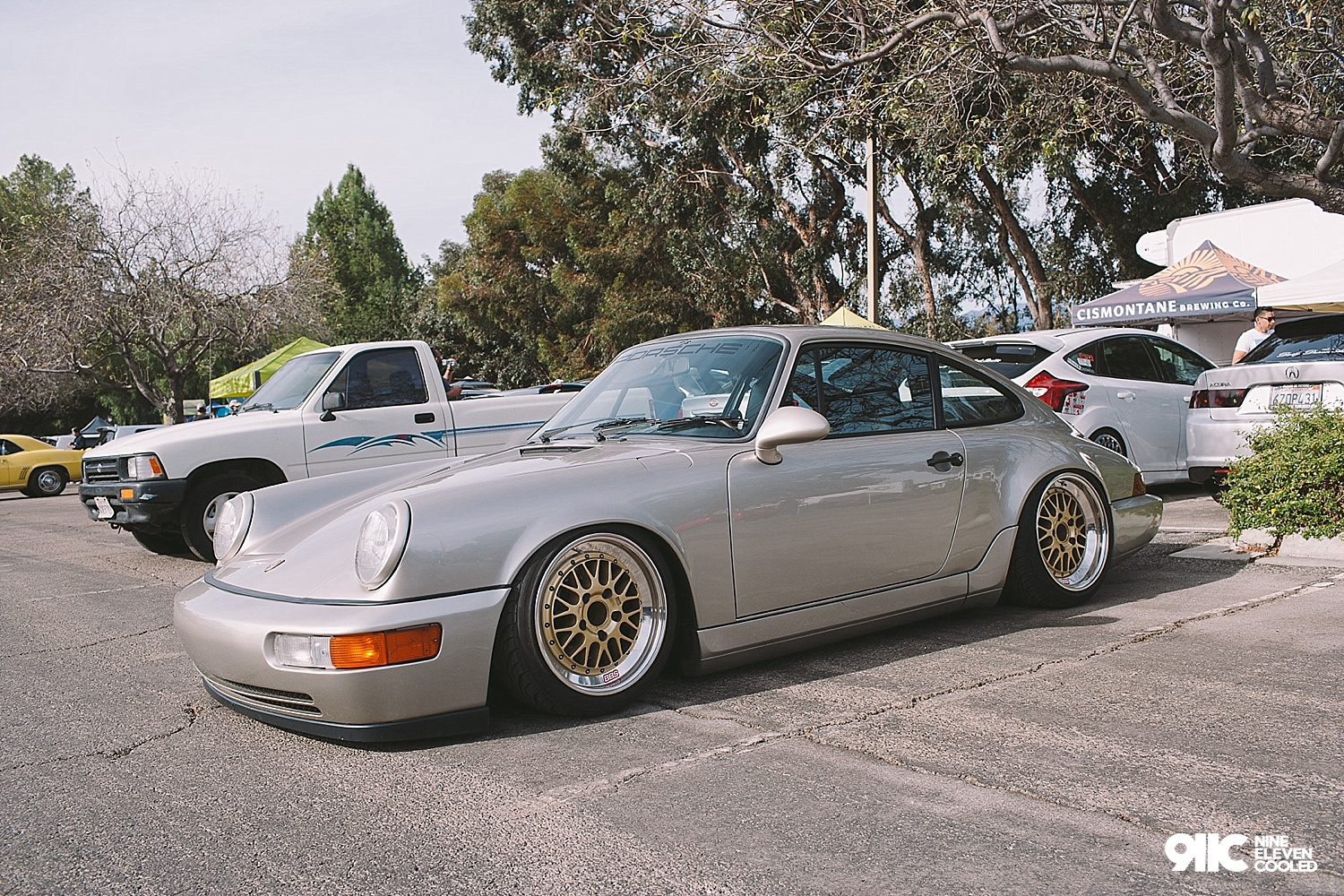 Internet famed Jason @j_mendieta with his Linen Grey Porsche 964 on some BBS e26's. Bagged and slammed!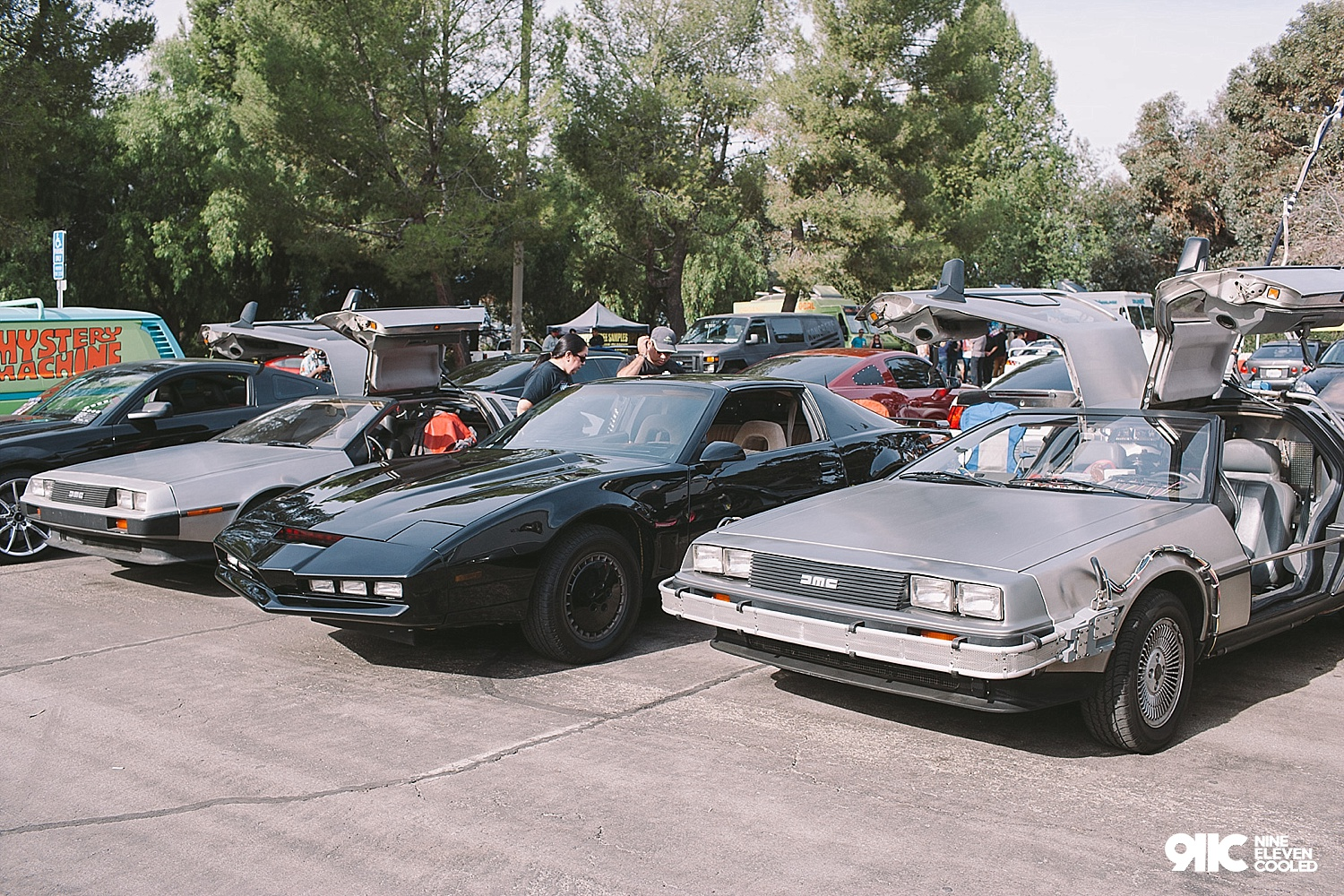 My favorite of the day was this 80s line up of Knight Rider and Back to the Future display with a sprinkle of Scooby Do! Michael Knight was my hero growing up even though the shows pretty cheesy now lol.
It was a quick but eventful time for me but I am so glad they were able to gather so many toys for the kids. Looks like this coming Saturday will be the hand off to all those kids in waiting.
Thank you guys for following another blog post,
Much appreciated,
Drew