I have been traveling quite a bit recently and one of those memorable trips started when Kevin from Donut Tree hit me up about a trip out to the desert. "Hey Drew, you want to go to the desert to shoot some photos?" and I swiftly answered with a "hell yea" and so it began.
We gathered on August 22nd in the late afternoon when the sun was doing most of its damage on a hot summer day. We met up with Kenny who owns a Ford Raptor along with Kevin's Lifted Toyota Tundra and we headed about 90 mins north to El Mirage.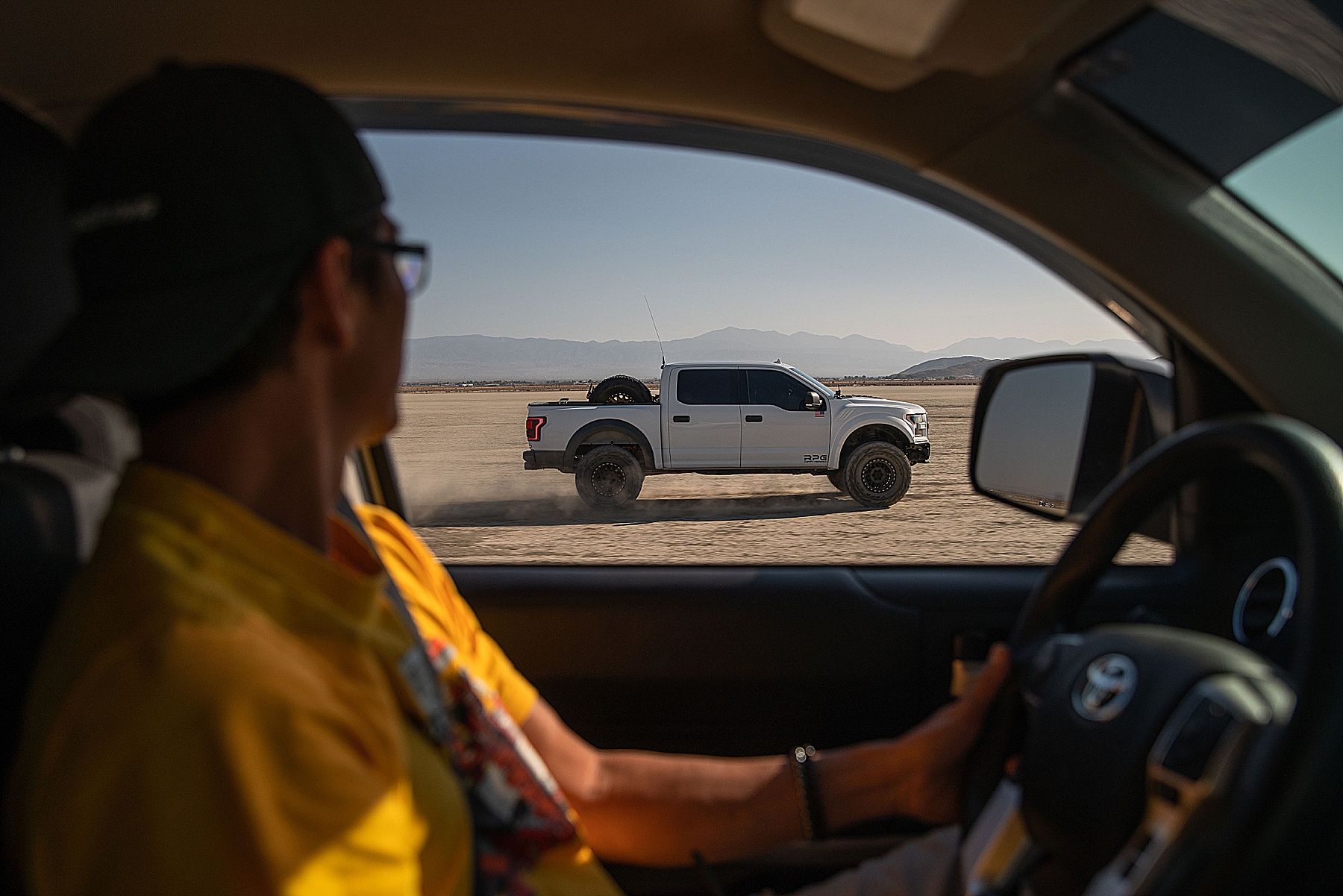 Now you have to forgive me since it has been some time since I have shot some documentary style photography so there were a great deal of details that I didn't get to shoot. Like for example, us pulling up to the gate of the entrance with no attendant, Calvin sleeping and wondering where the hell we were and then various details like the amount of dirt that gets everywhere. So I will be more aware of that for future posts as I get into the swing of things.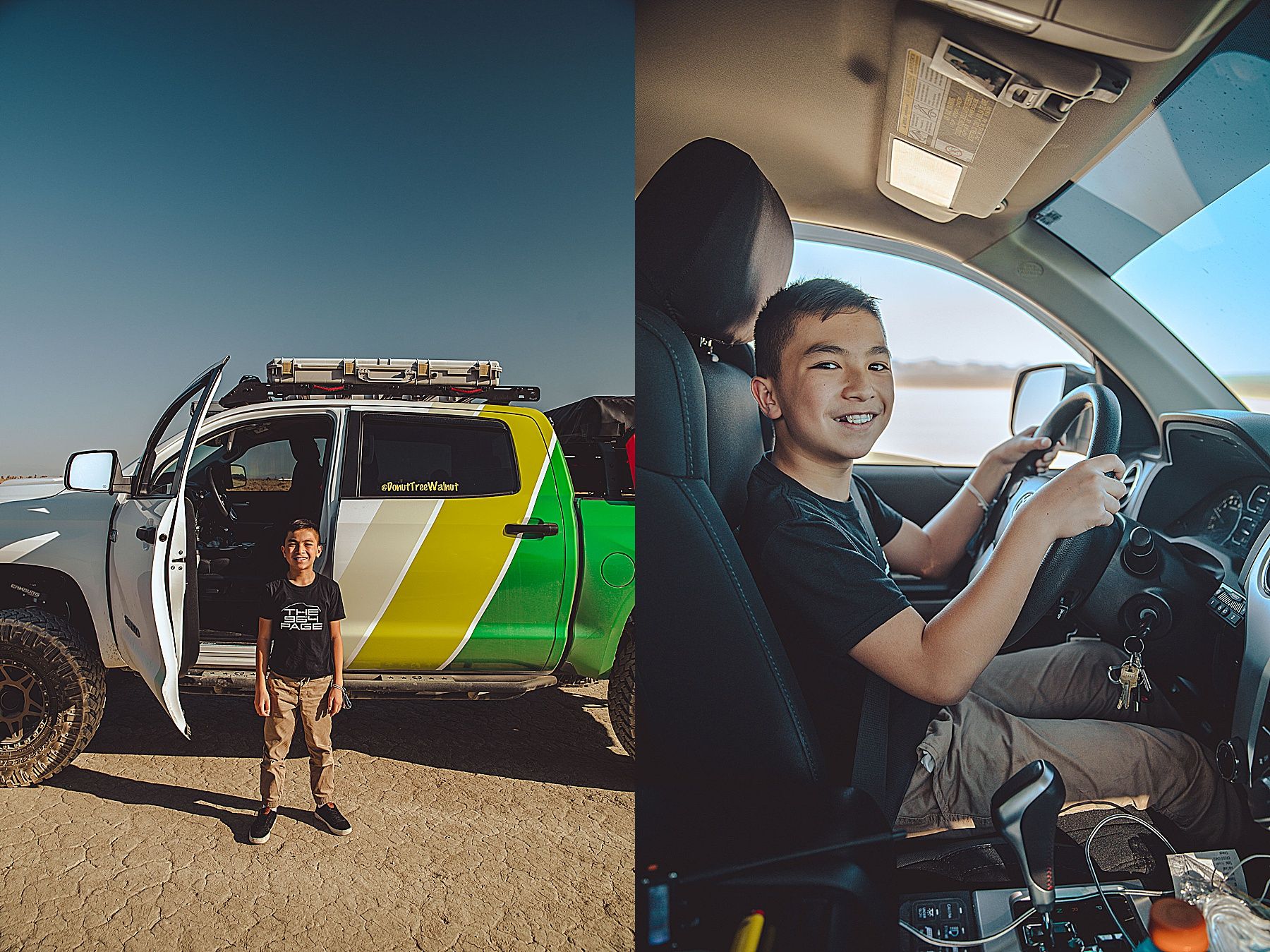 Calvin woke up a bit groggy but that was soon gone when Kevin asked Calvin if he wanted to drive his Tundra on the lake bed. I was super stoked for Calvin to drive such a behemoth but at the same thing there were some dangers we had to be sensitive about... such as massive holes in the ground. So glad that everything went off without a hitch and look at that smile on his face!  Look at how little he is in the driver's seat below! lol... just 11 years old and already handling things like a big boy.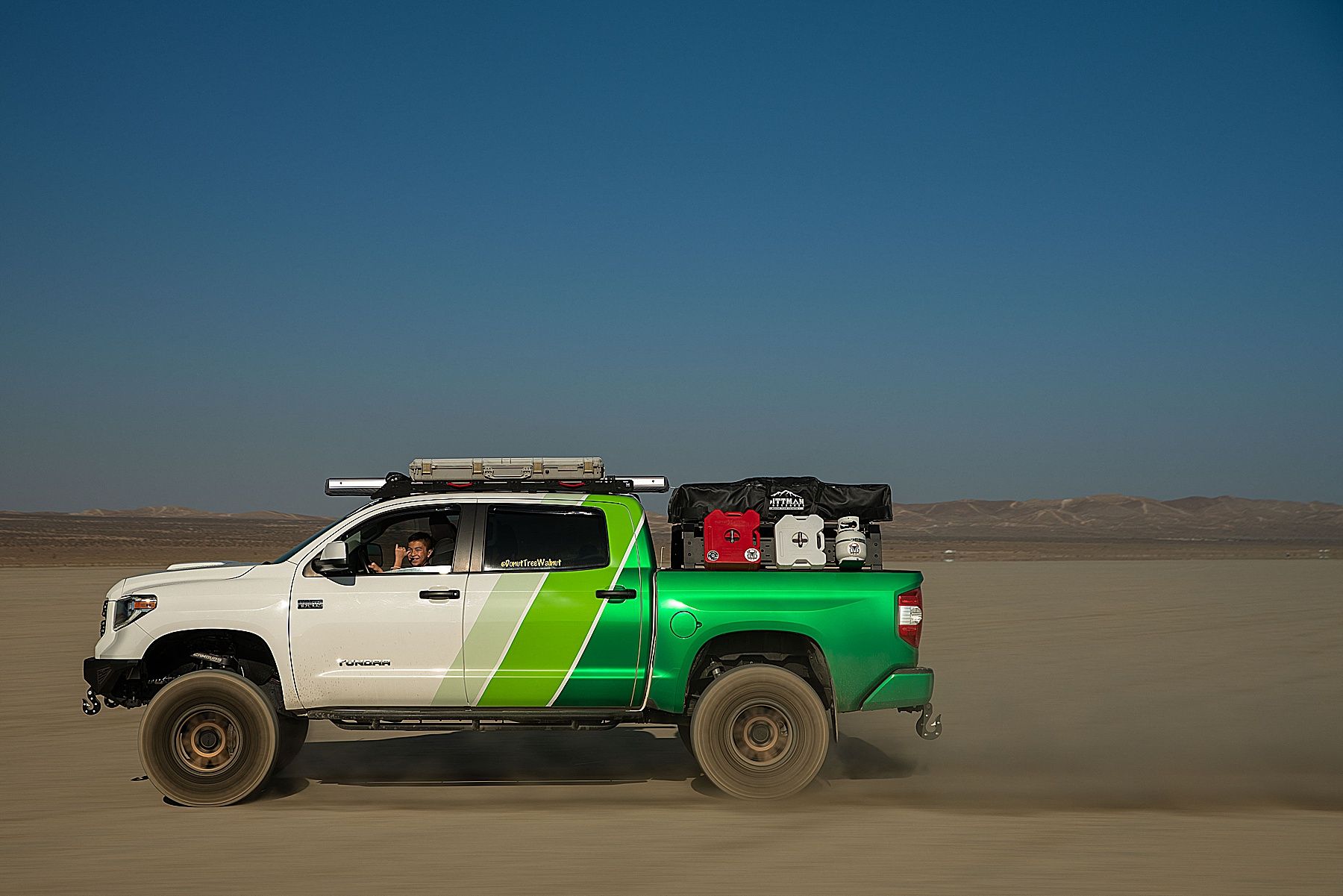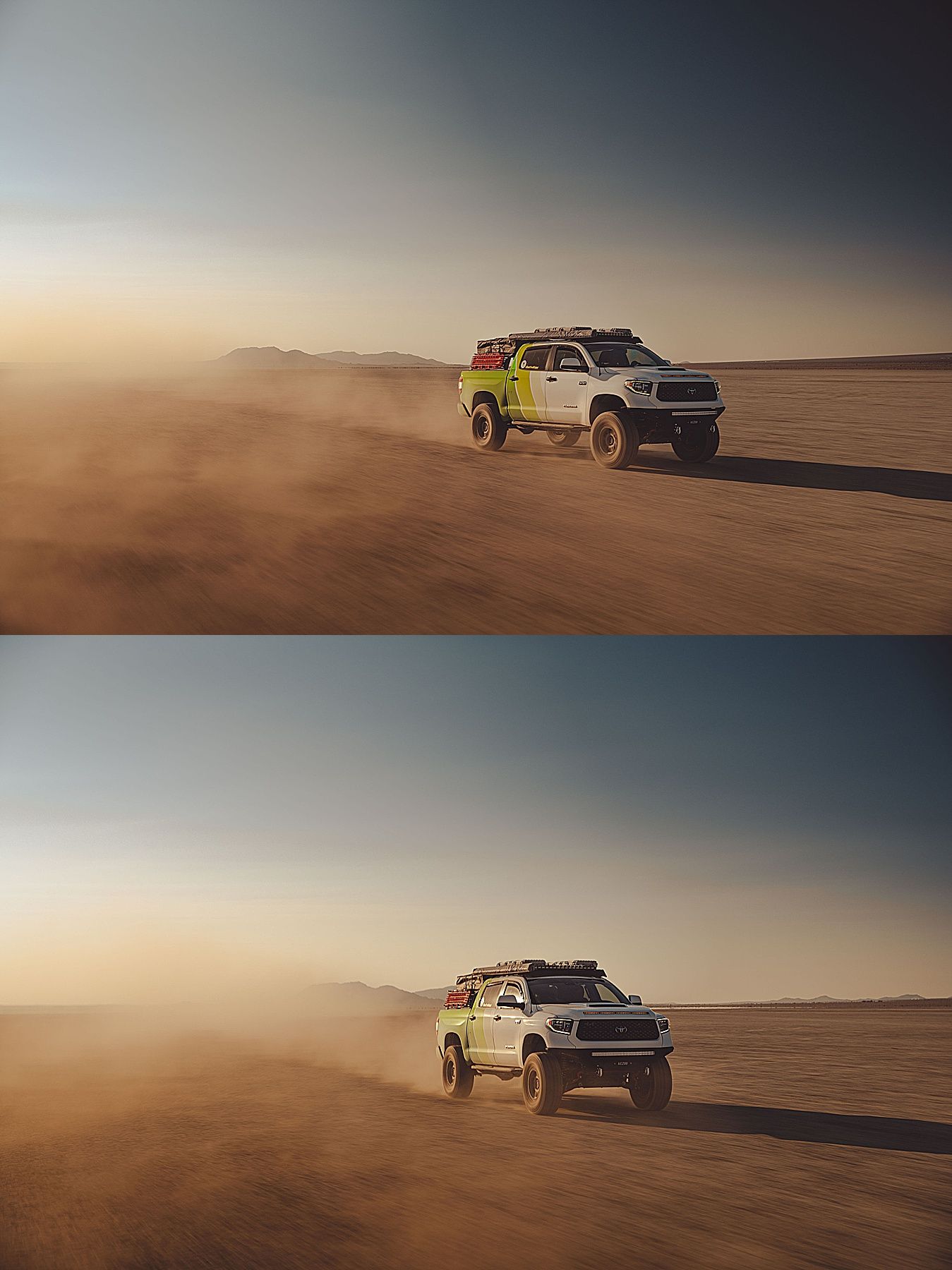 After an hour of driving on the  bed, we decided to head for the hills to get a higher vantage point of the landscape so I jumped in the back of the decided to shoot some rollers of Kevin's Tundra. I have to say, sitting in the back of the truck was pretty harsh as the suspension wasn't friendly to the dirt road, dirt swirling around and terrible cross winds at the same time but when I look back at these images, it was definitely all worth it.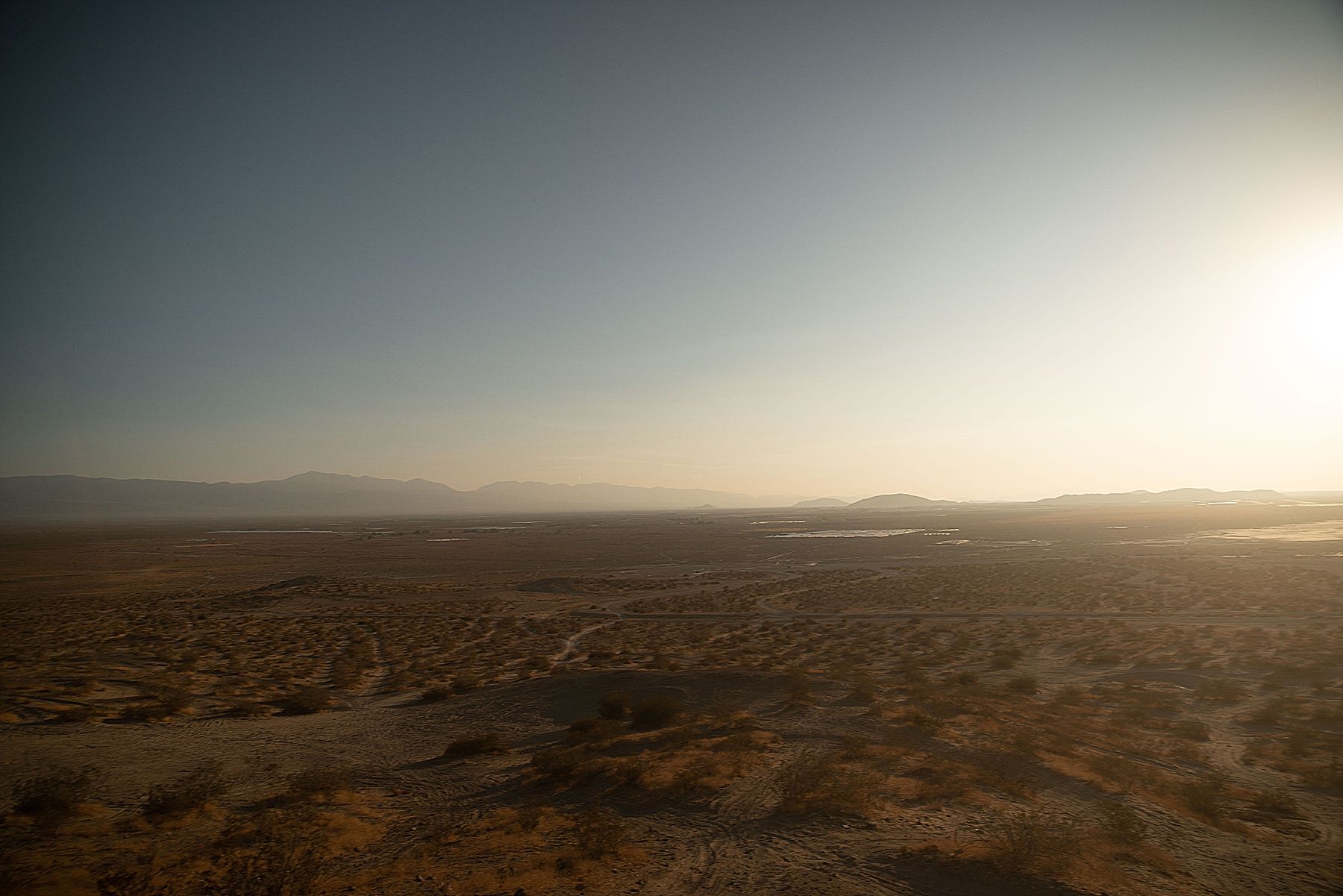 When we got up to higher grounds, the view was just jaw dropping gorgeous. The sun was in its final hour of sunset and it really set the vibes for the trip. I asked Kenny if he could go a bit higher so I could grab some shots of him crawling up the hill. Below you can see him moving up the hill so easily.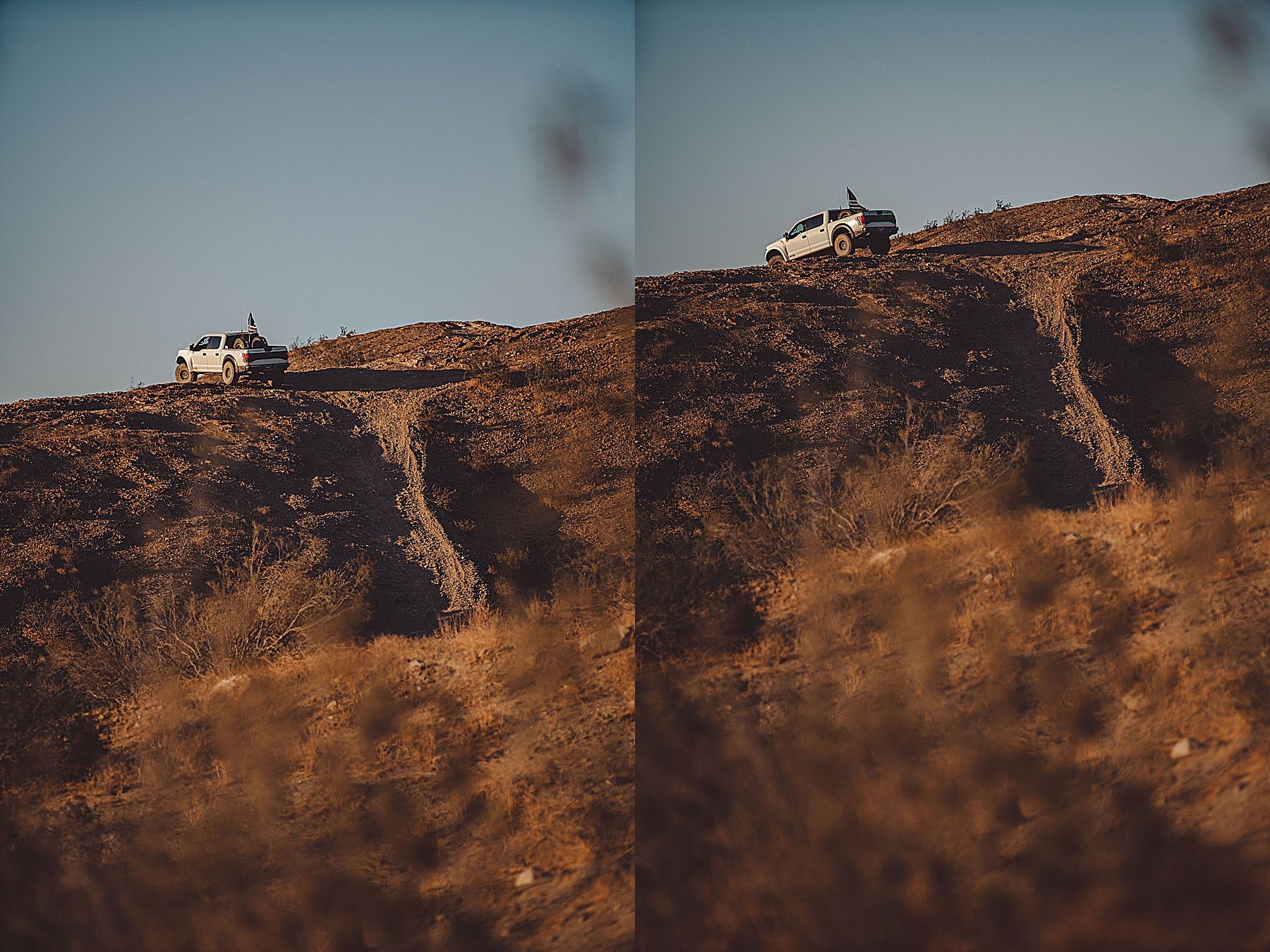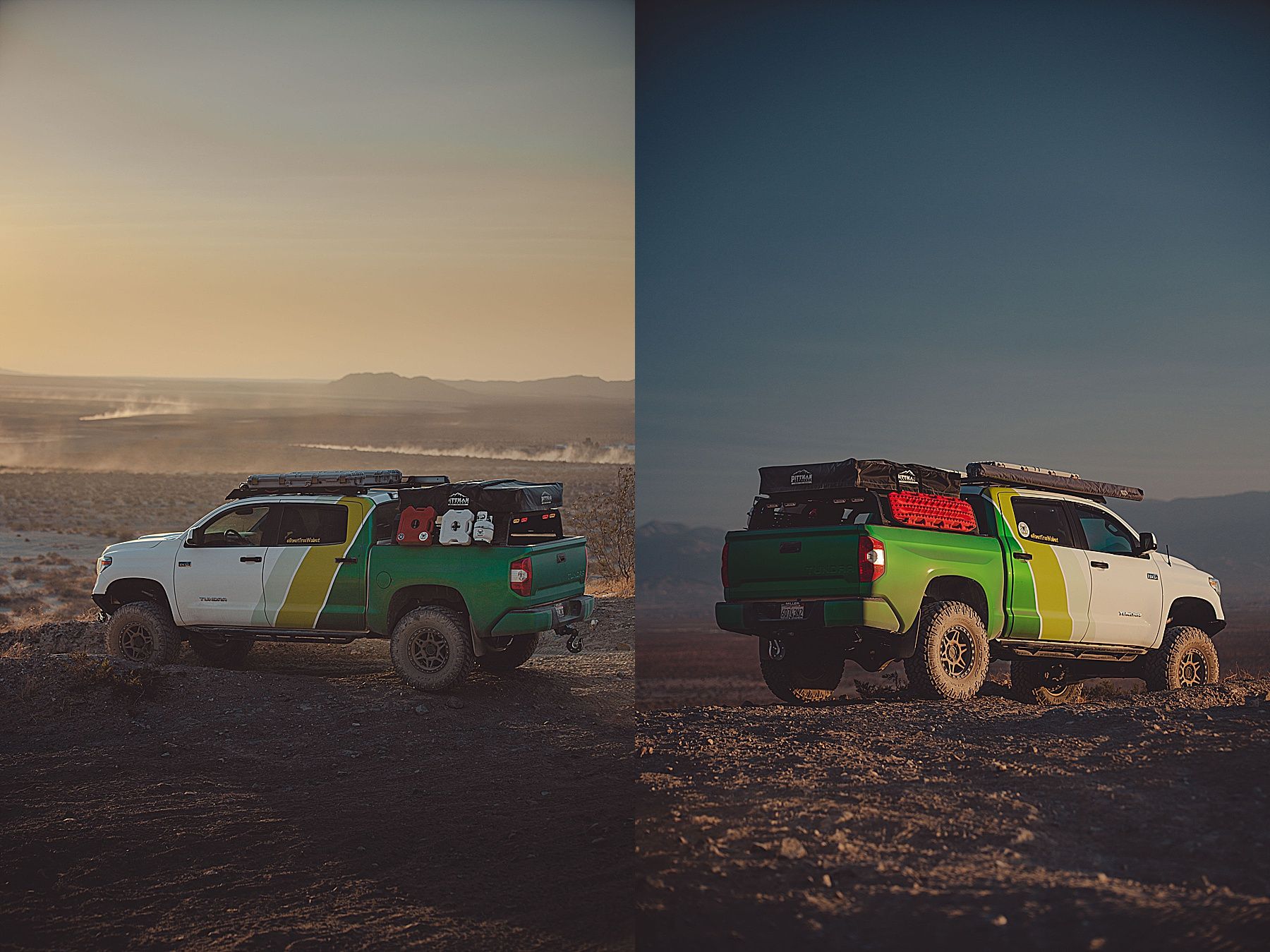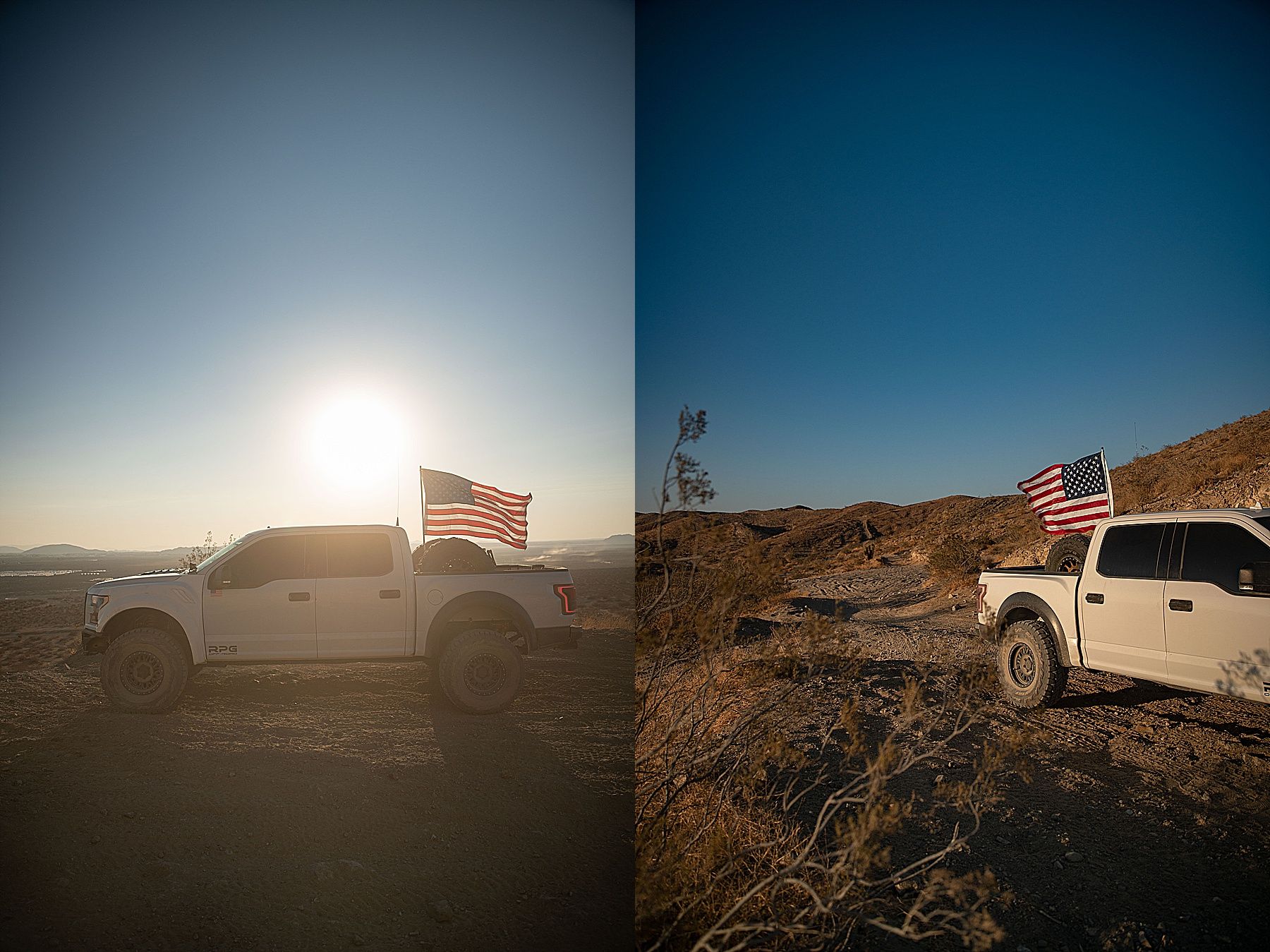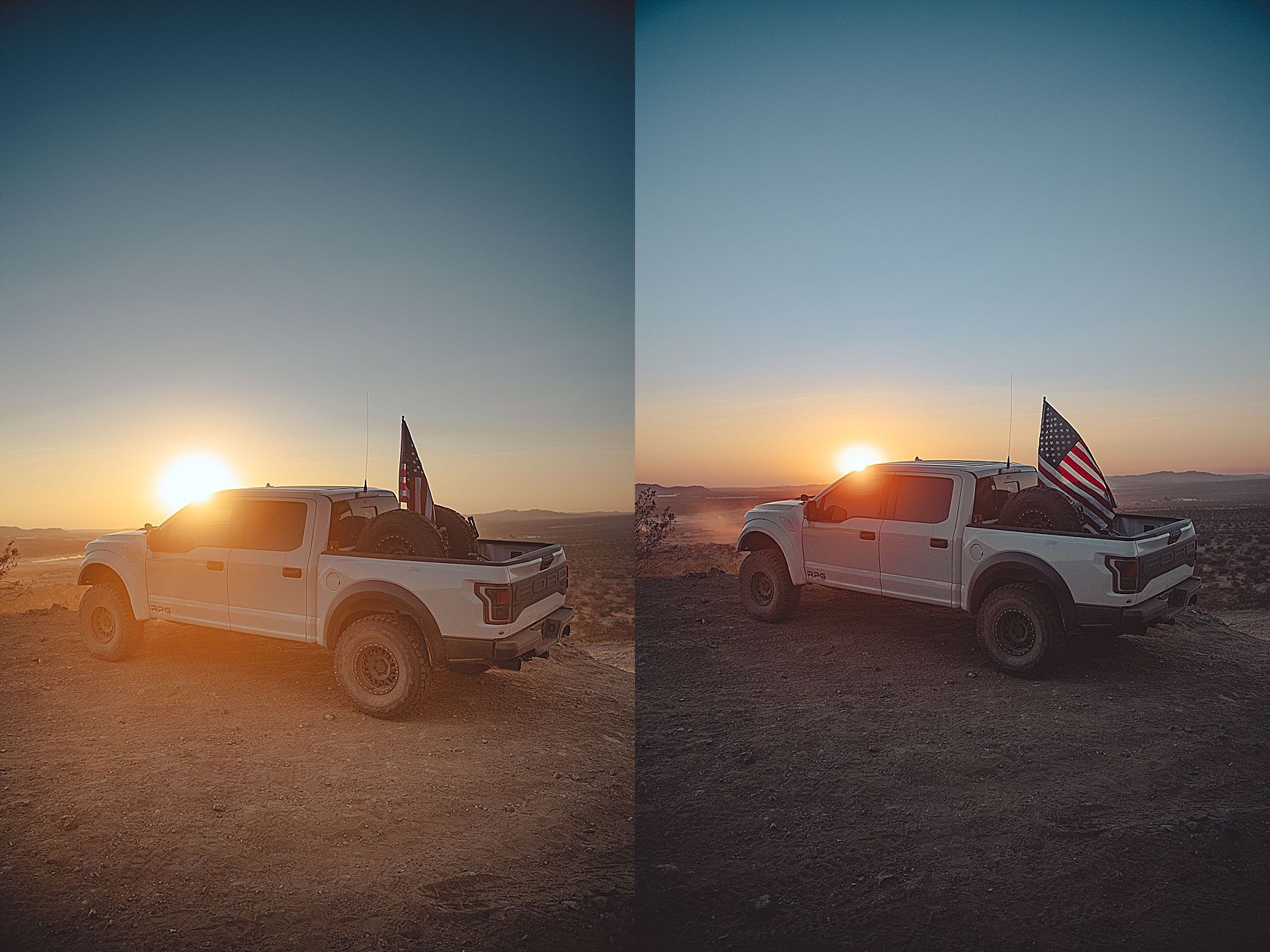 Grabbed a few more solo images of the trucks before we decided to head down for some night shots. Watching the sun creep below the horizon really showed me the beauty in nature, as harsh as it can be.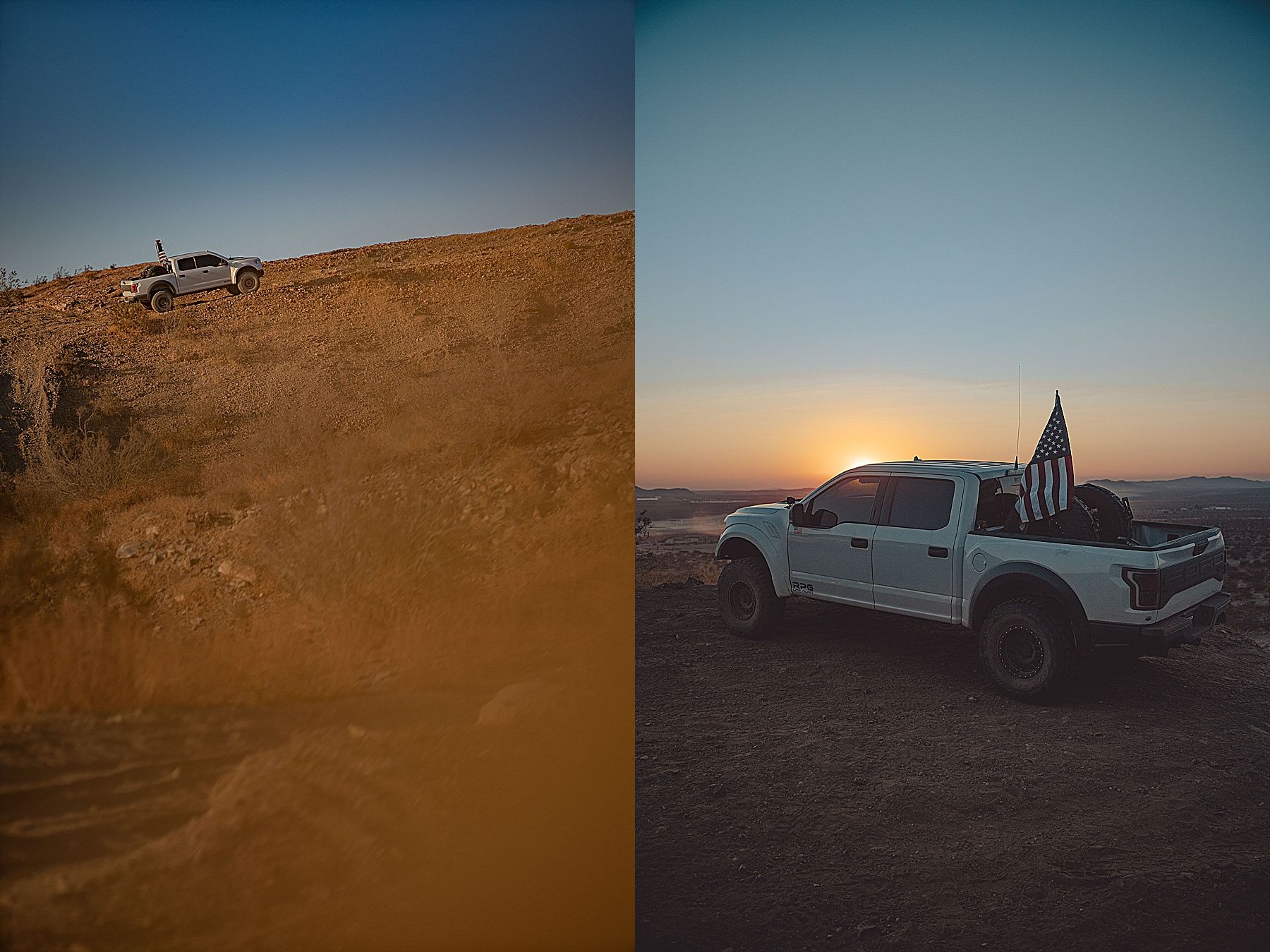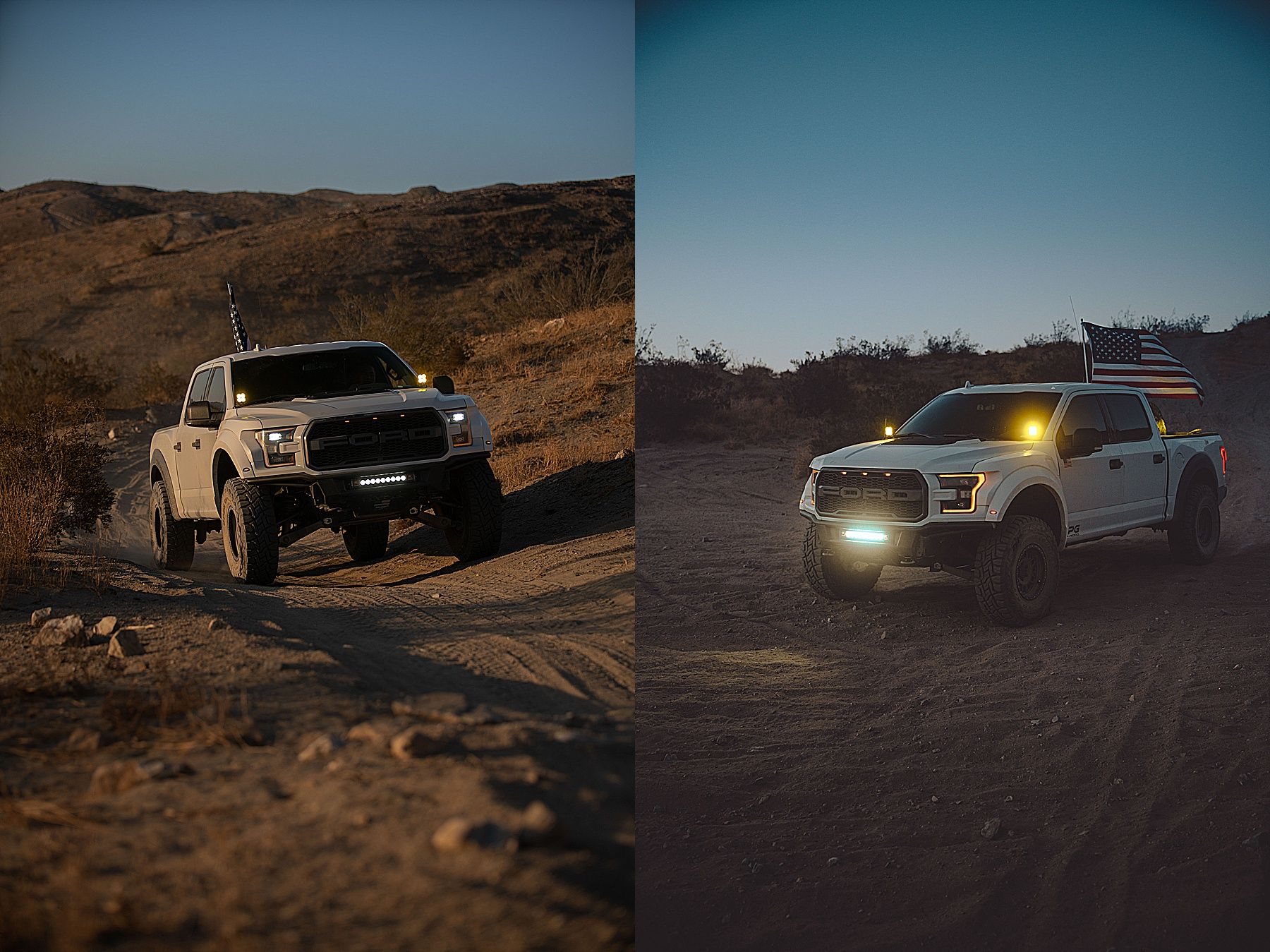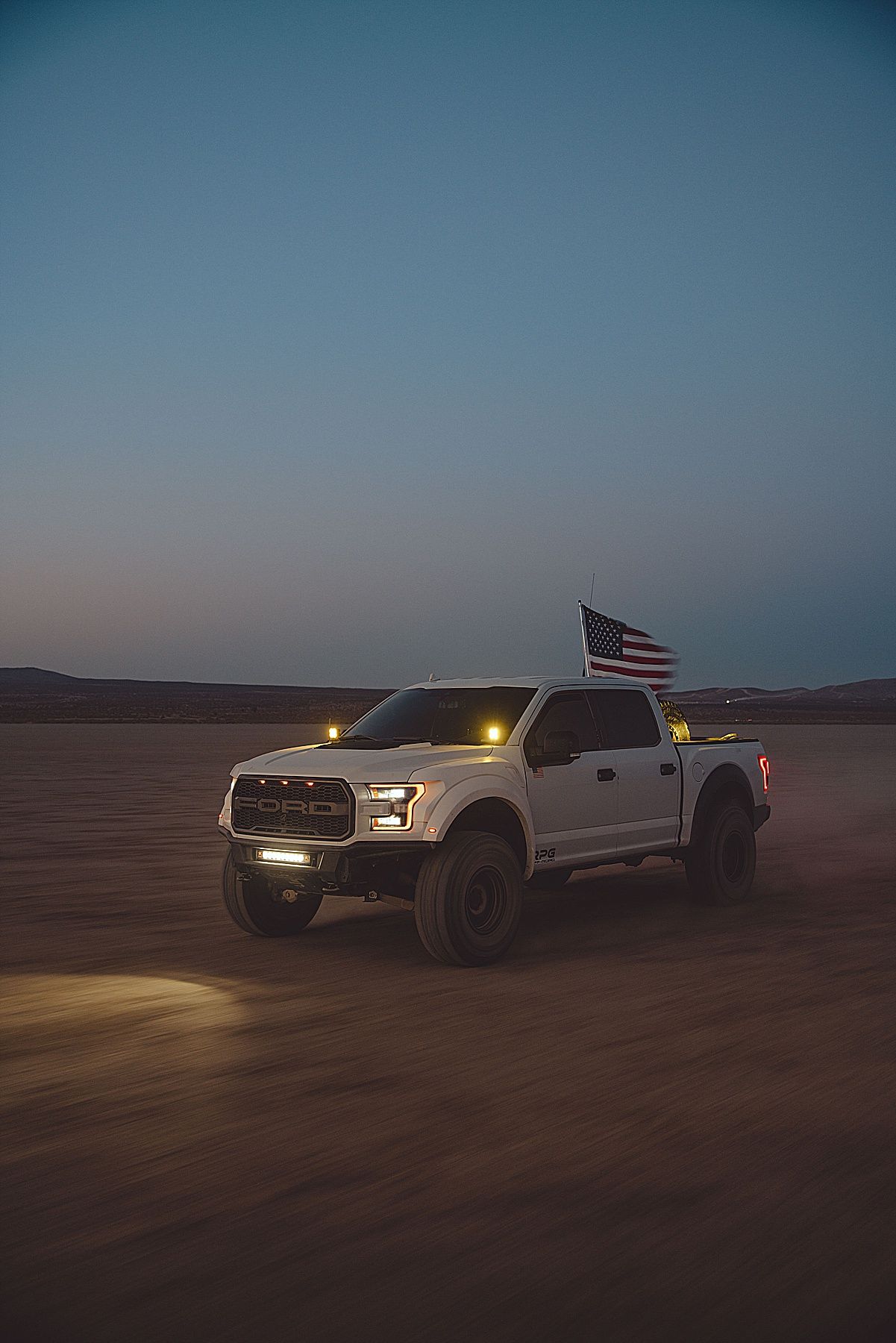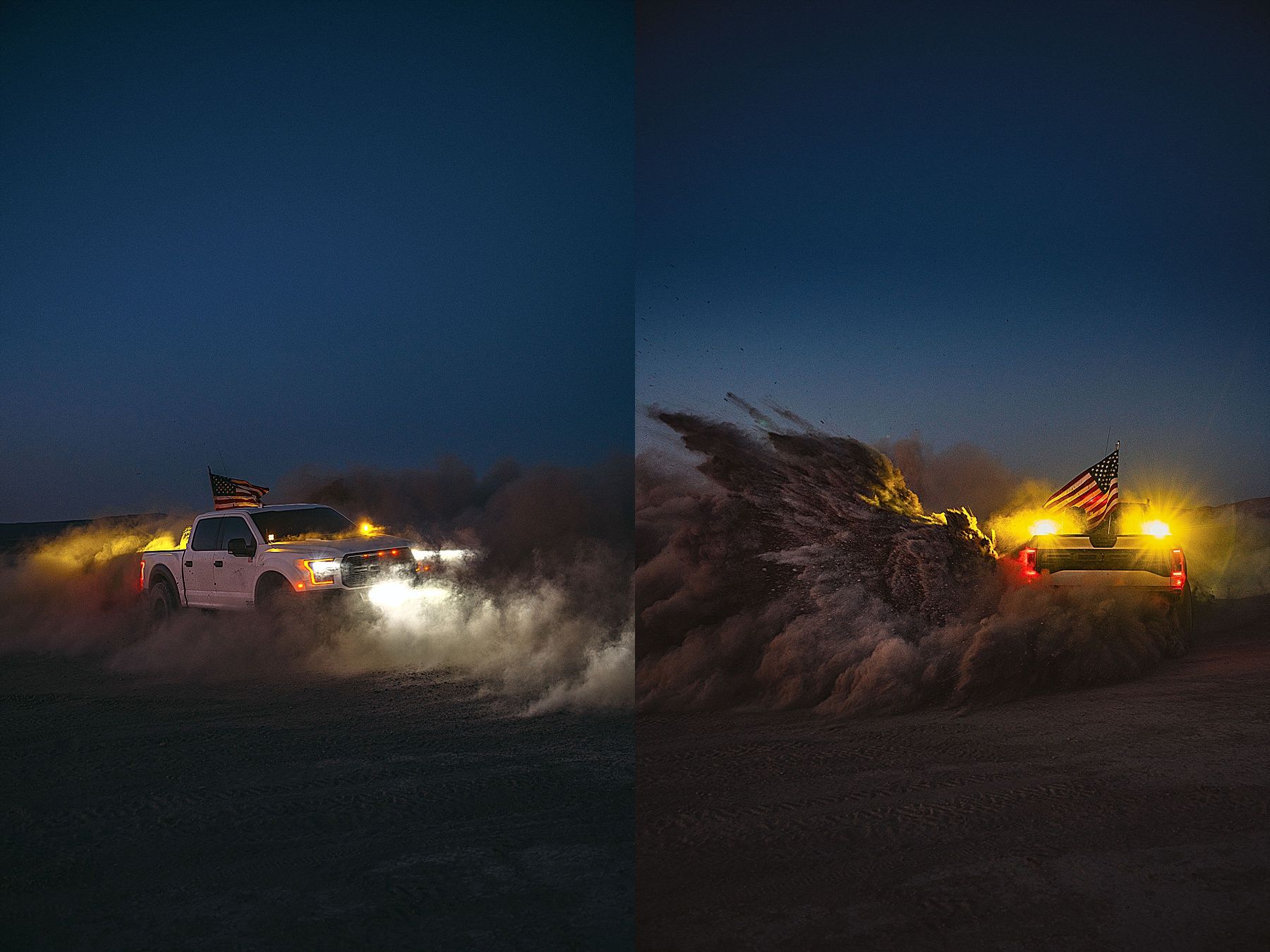 As soon as we got down, I asked Kenny if we can spin me a few donuts for the gram and he did not disappoint. Around and around he went kicking dirt in all sorts of ways. The image on the top right looks a bit like an angel wing... the details in the texture of the dirt is unreal.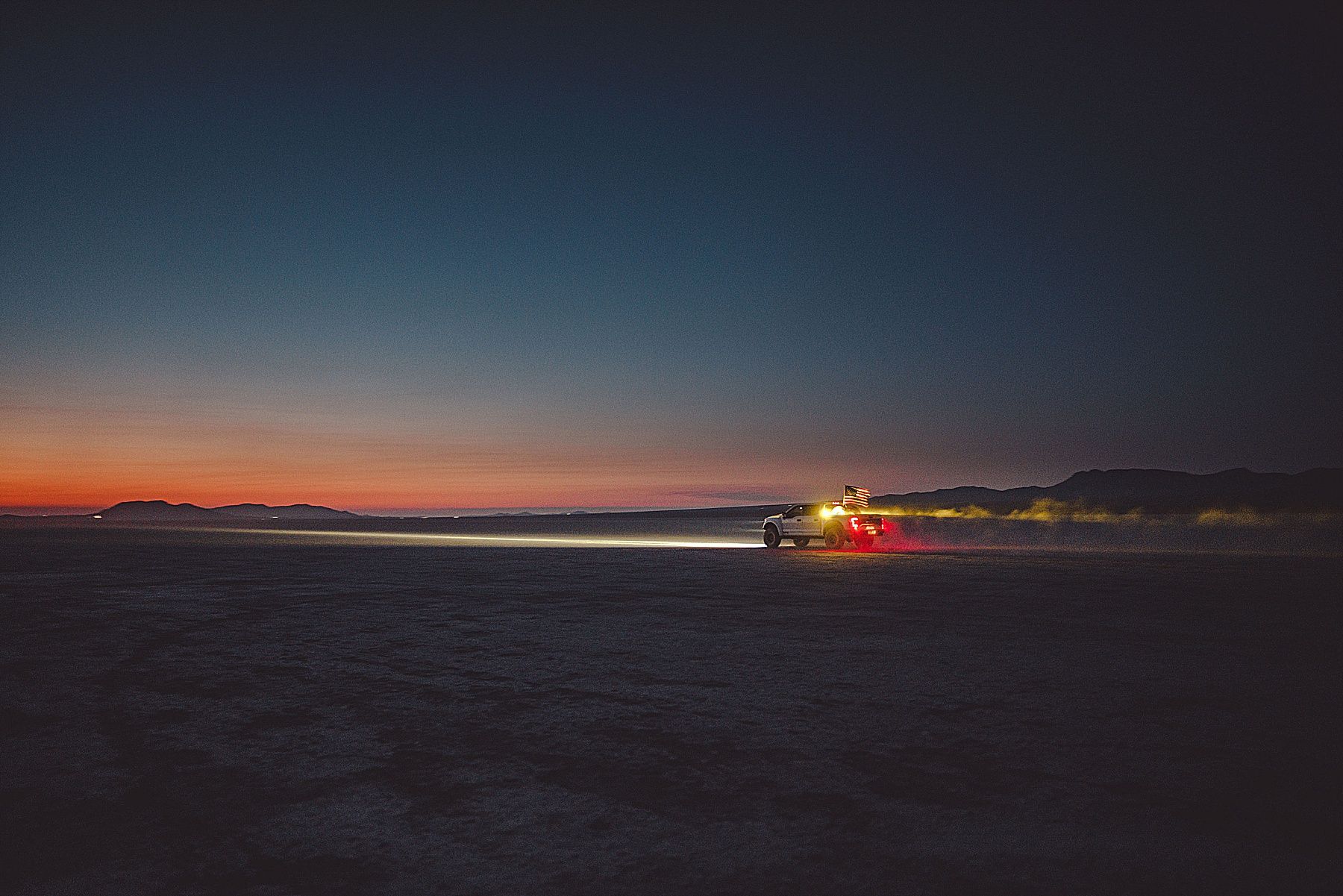 We watched as the sun set and the colors in the sky really popped off. It was a glorious day playing in the dirt. I kept thinking about what it would look like with some aircooled cars to change up the scene a bit. I bet it would be awesome don't you think? We shall see....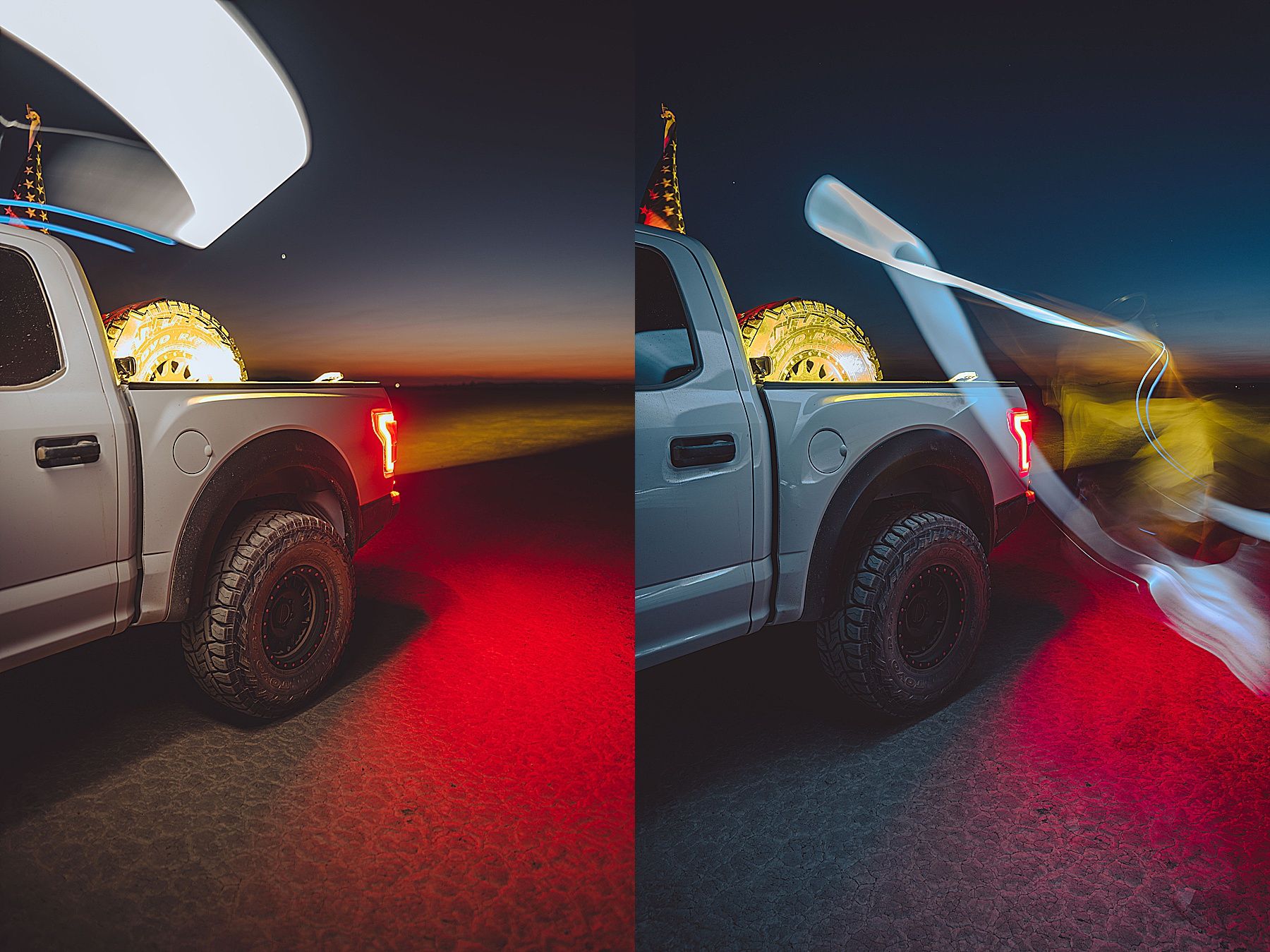 Here is a photo stack of a few images. It was dark as you can imagine and I had to light paint and grab an HDR ambient shot to get the final piece. The yellow light on the Toyo tire was greatly blown out so that definitely took some adjustment but overall turned out really sweet. The colors on the horizon though....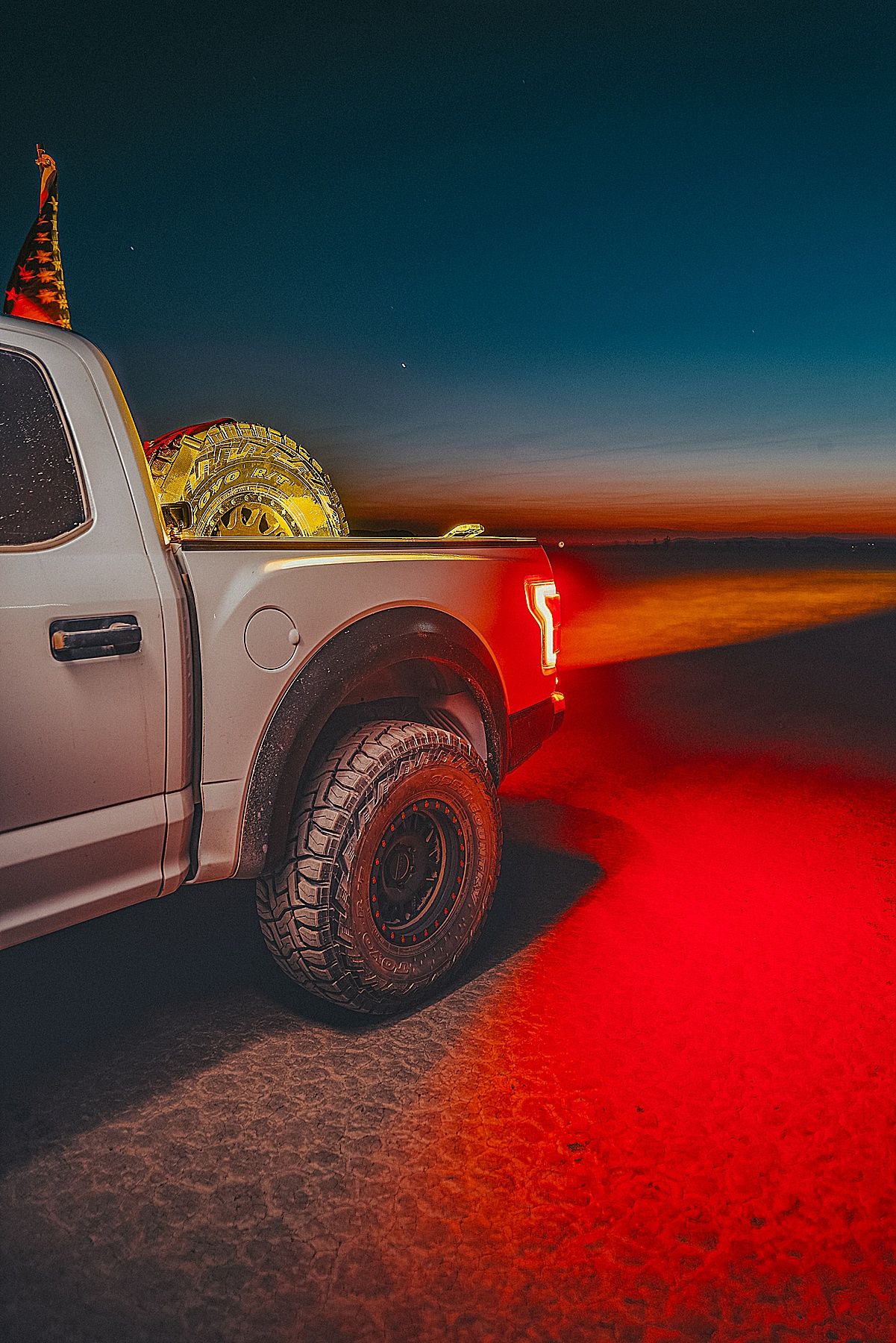 Big thank you to Kevin and Kenny for hosting me up in the desert and also for the massive 4x4 at In n Out. Once again, those little things would have been great for this blog post but I was too busy living my life and documenting it was out of mind.
Thank you guys for looking and reading the blog. I hope to bring you much more content and do my best to bring you along my adventures.
Drew Manley
Cooled Collective: @cooled.collective
Kevin
Tundra Owner: https://www.instagram.com/kc208/

Kenny
Raptor Owner: https://www.instagram.com/415_raptor/

Check out the Cooled Collective Merch Store. Support your boy
https://cooledcollective.com/