The long awaited 911s on 9/11 officially began fairly early in the morning. As the boys started gathering around the cars, the first thing on the agenda was a good wipe down. The cars laid out like a bag of Skittles was oh so juicy!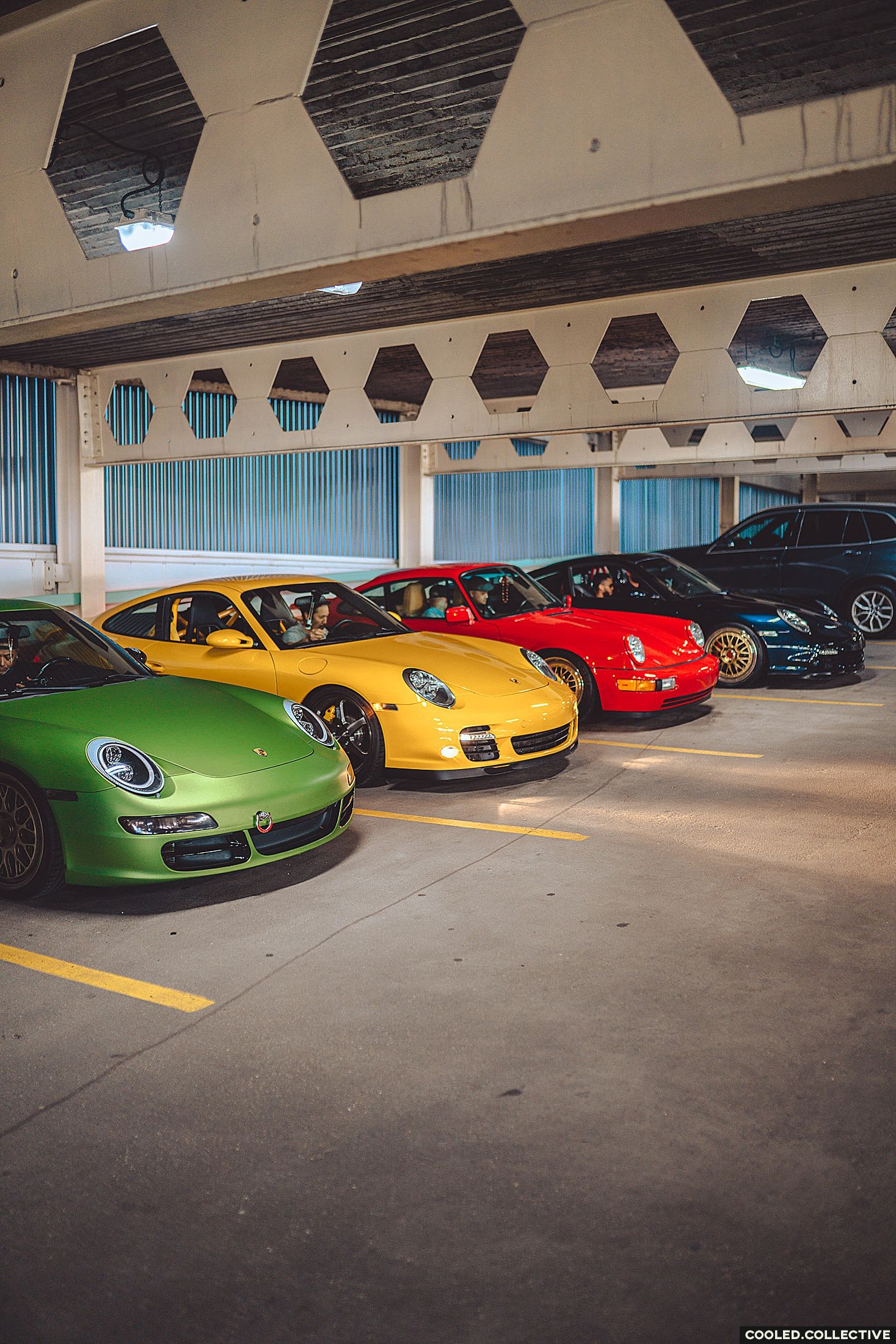 The first thing on the agenda for the day was heading to Flemington Porsche, which was about 90 mins west of NYC. This new location was chosen due to the massive flooding that happened to the original morning meet up the week before. The spot we were suppose to be at was still underwater!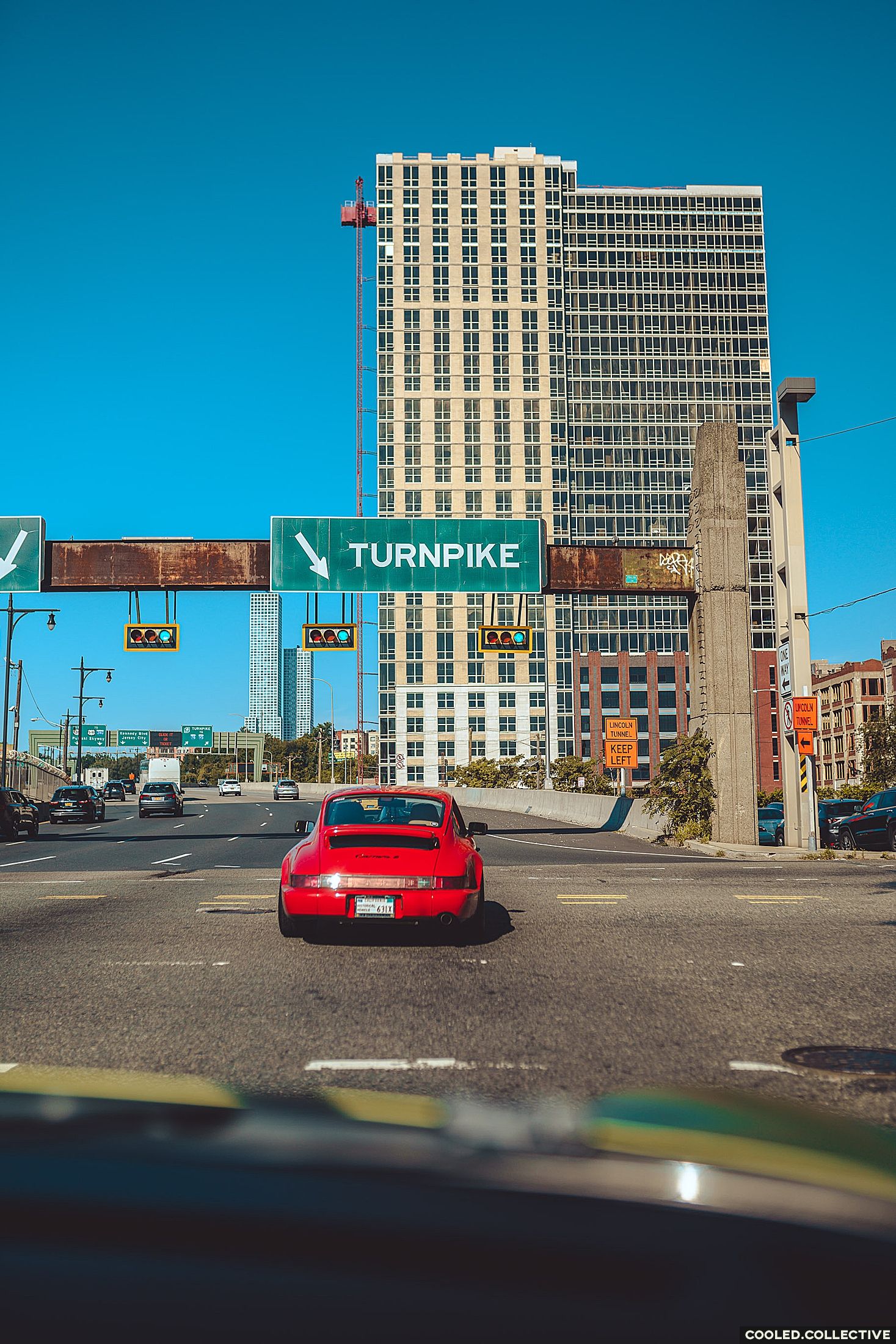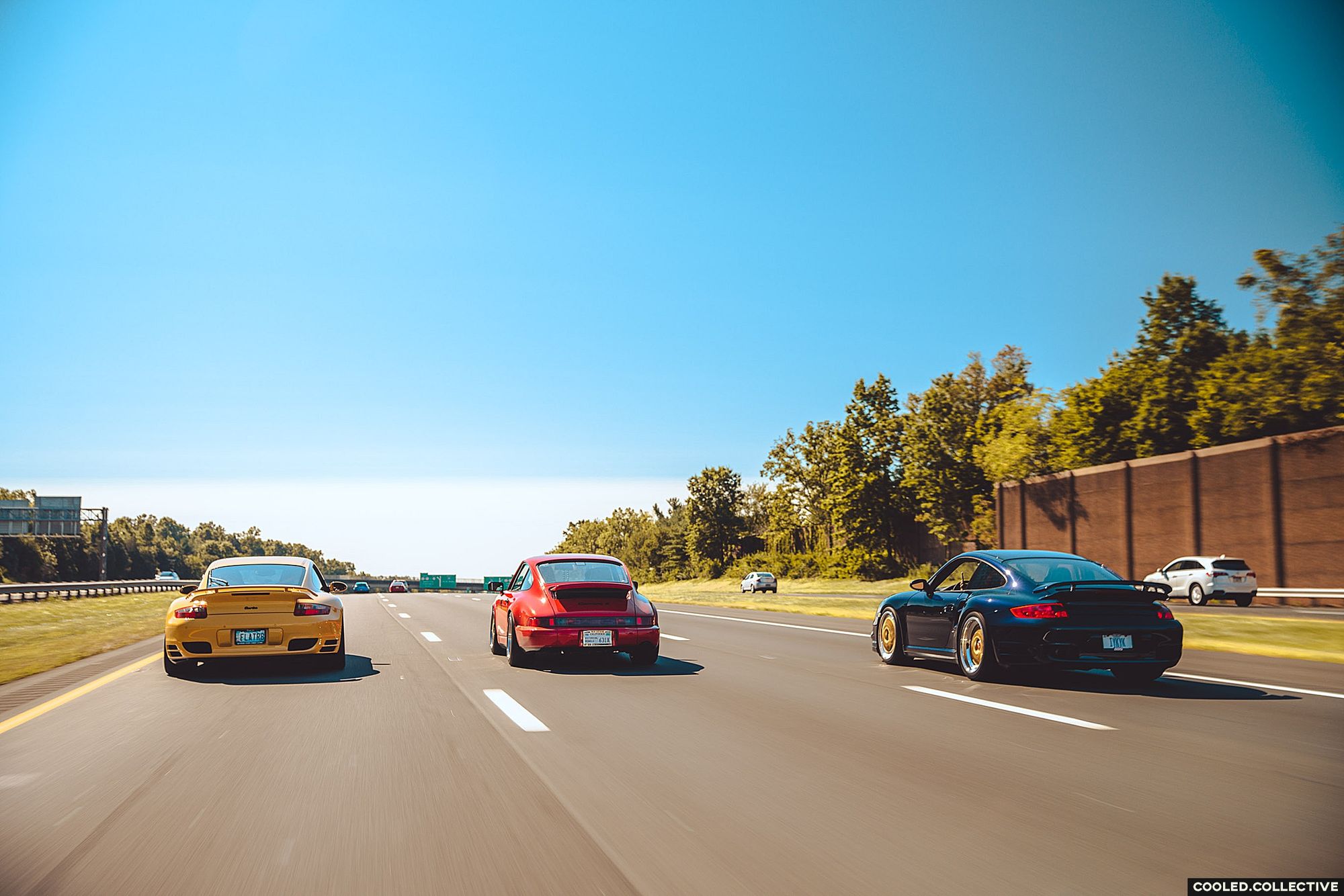 Before we landed at the Cars and Coffee at Flemington, we fueled up at a local gas station. If you have never been to New Jersey, apparently it is illegal for you to fuel up your own gas tank... very odd to see this lol.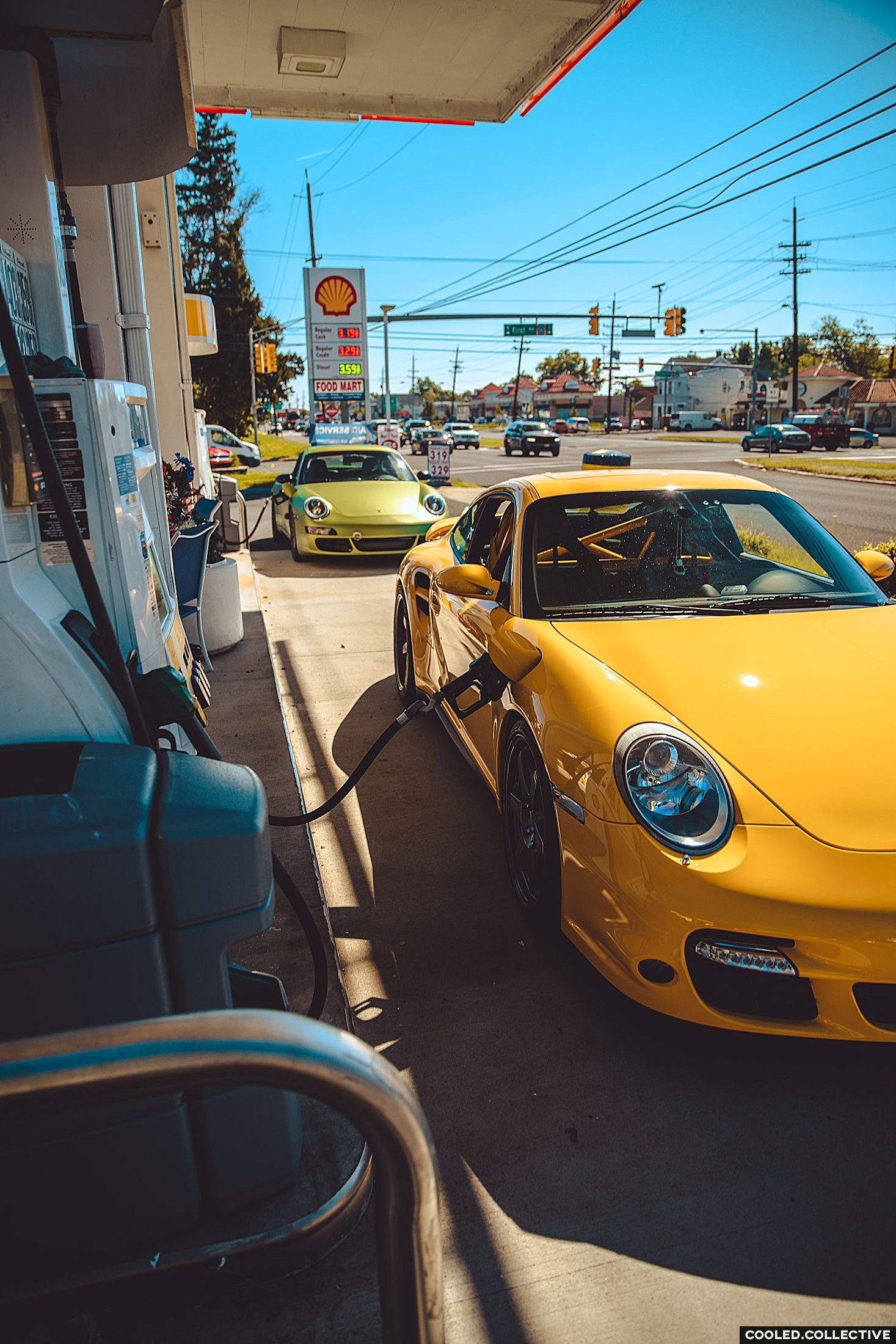 Pulling into Flemington Porsche, it seems like we were on the tail end of the people who go there. We were still able to grab some premiere parking before the raffle began and also got a chance to meet with Rob who is the founder of 911s on 9/11.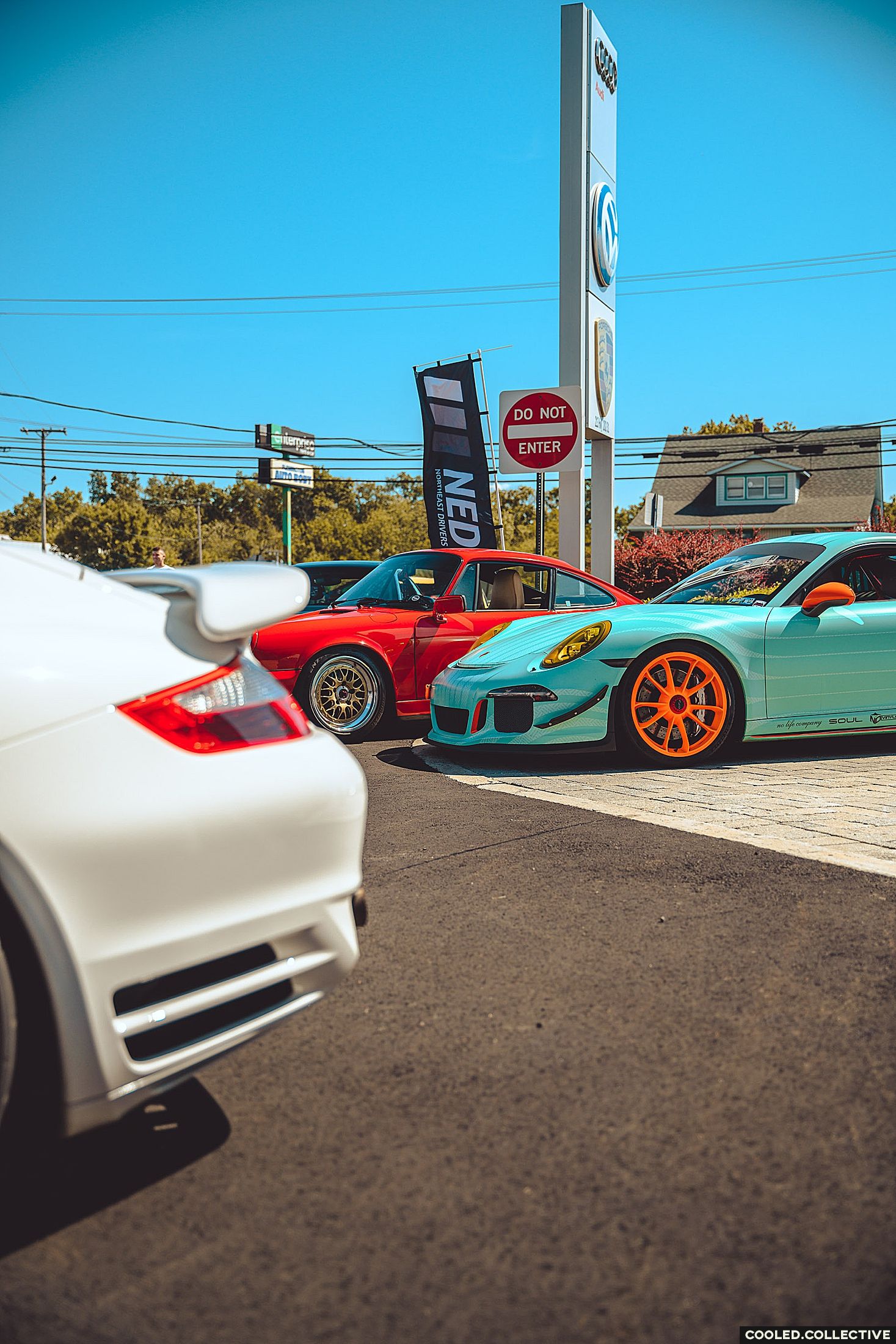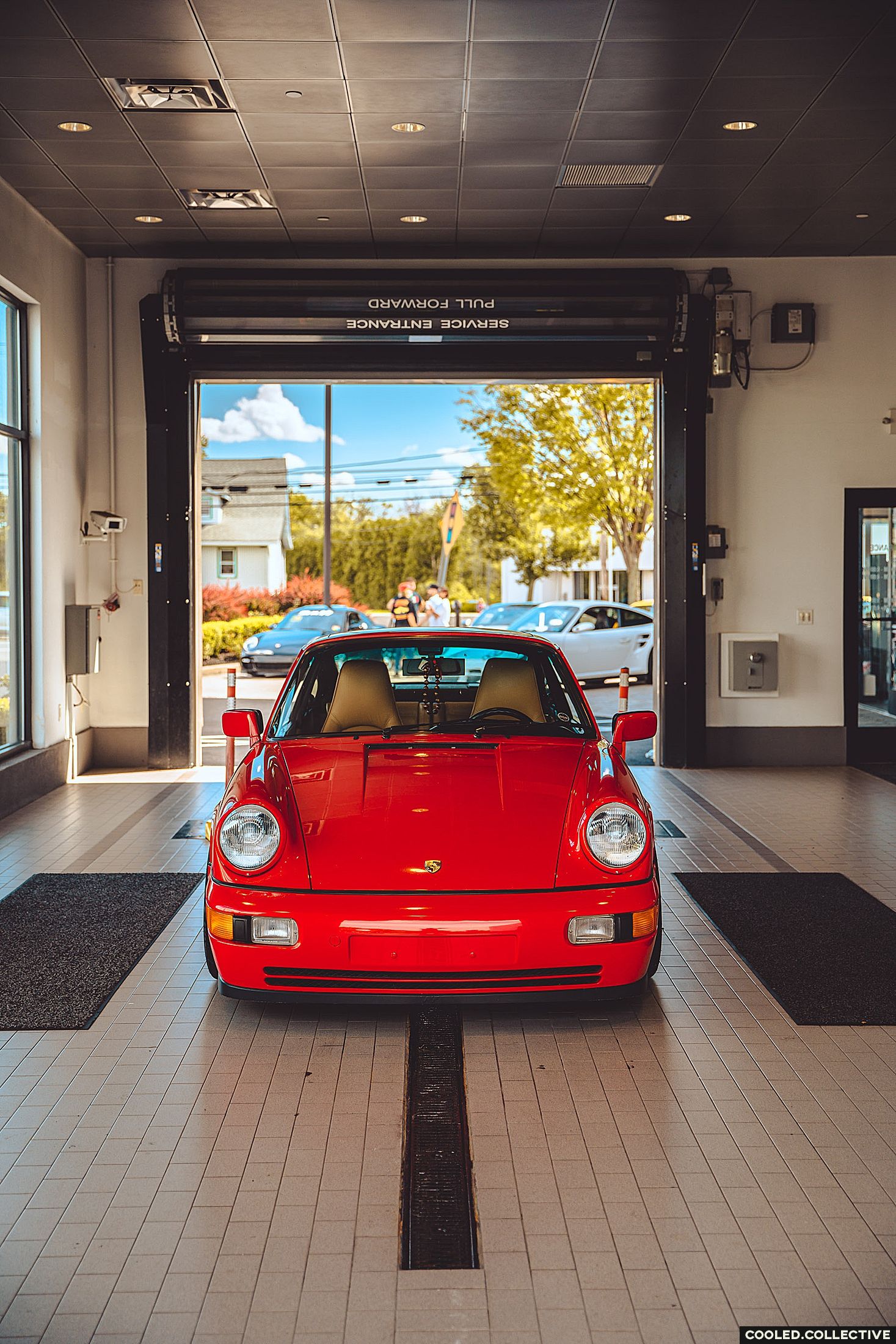 After the morning gathering, we headed back to Jersey city to eat but only to come back to this region to meet up with Ali before heading to the evening meet up location at Aim Performance.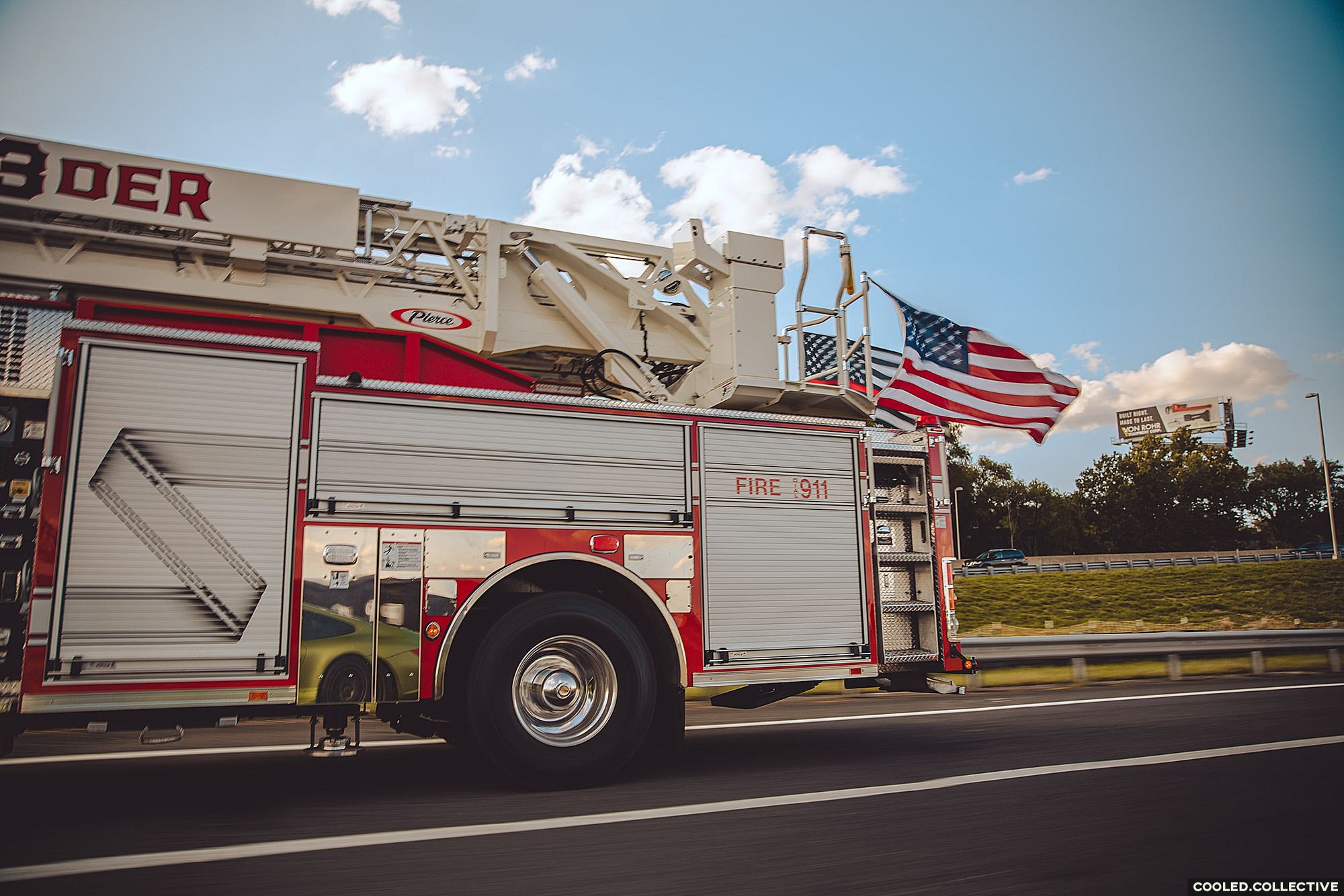 I want to thank Meguiar's for sponsoring my journey out to NYC and for being a continued support for Cooled Collective. You can also follow them on Instagram at Meguiar's IG.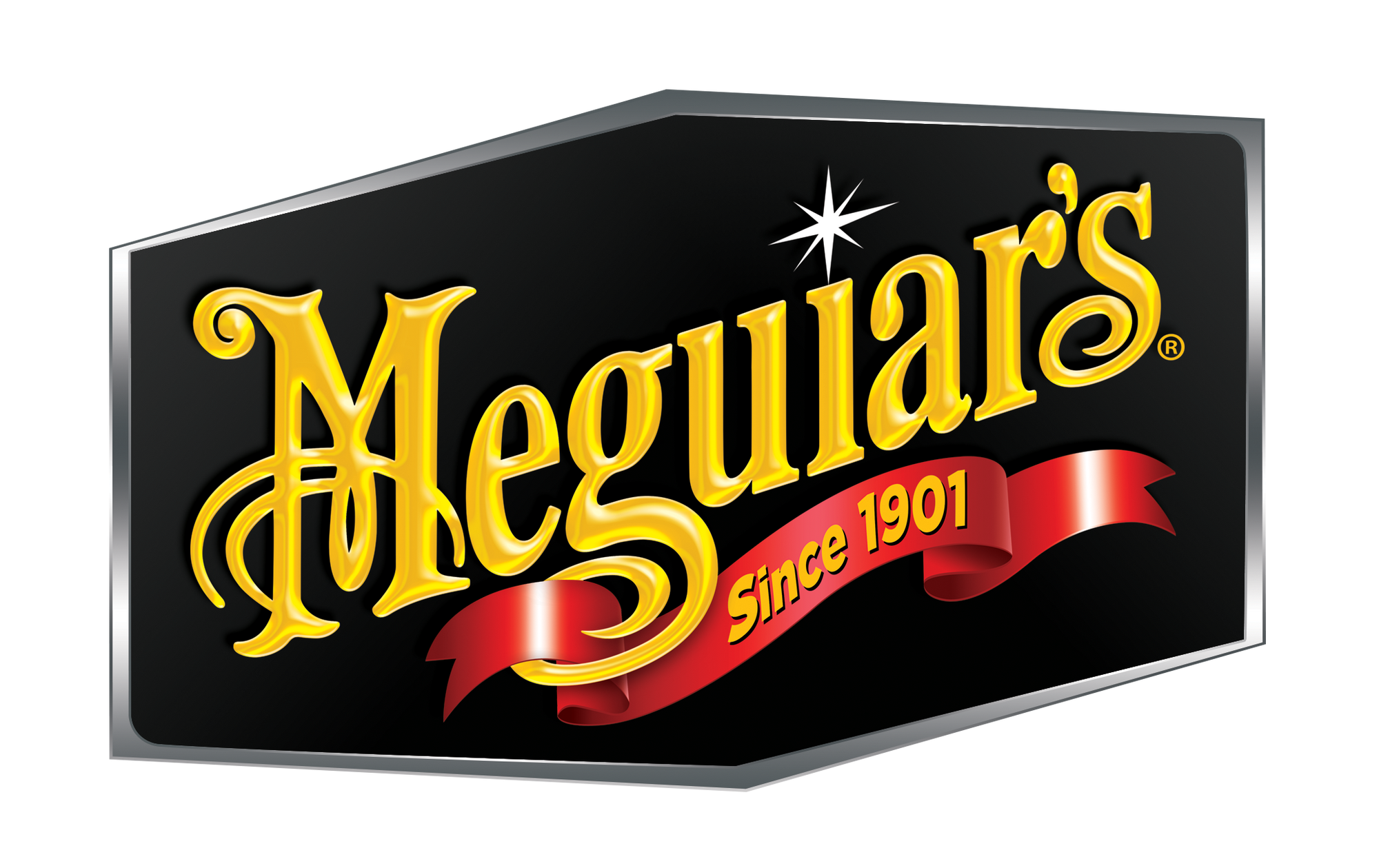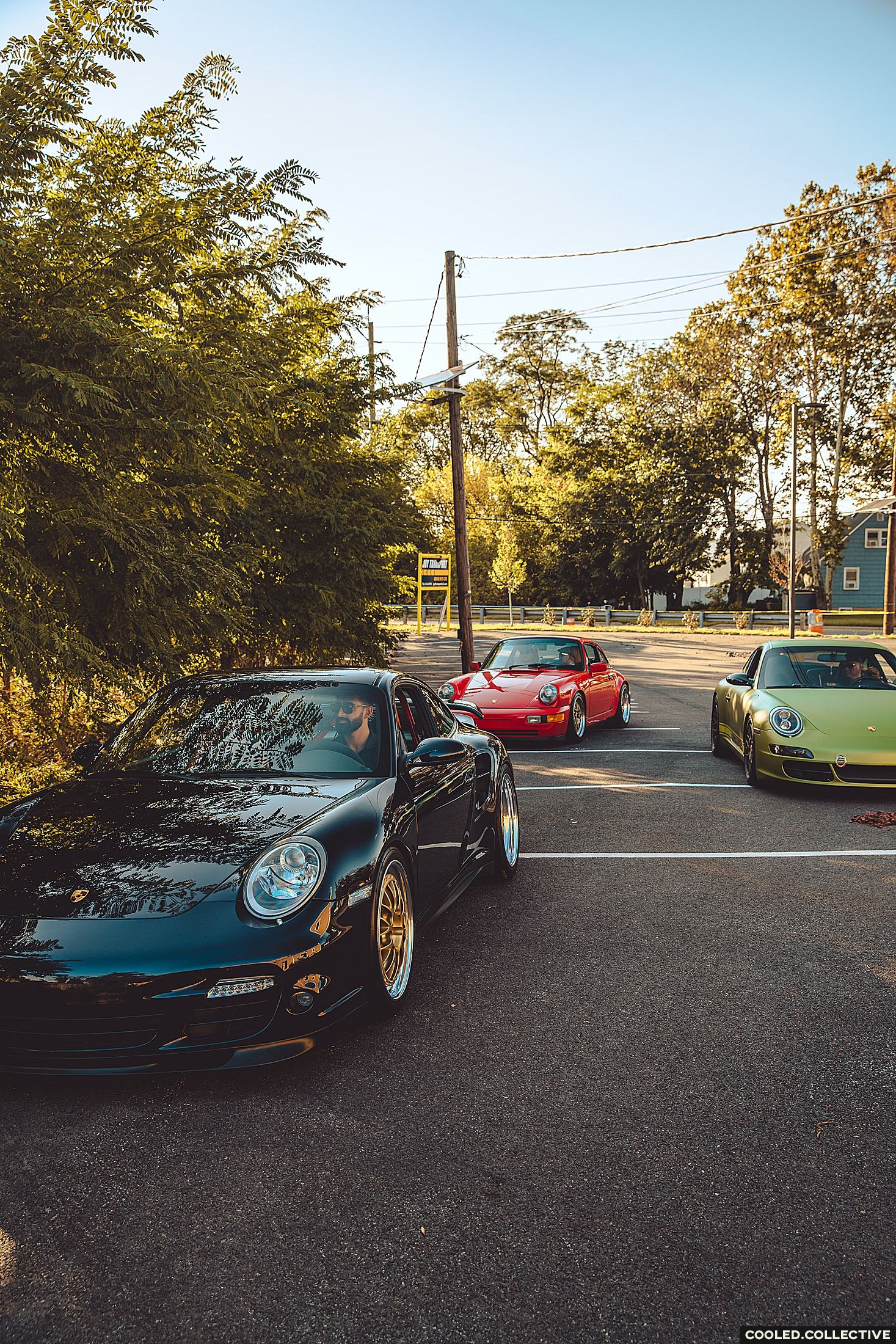 At Aim Performance, cars started gathering as the sun started going down and bit by bit, it became darker and darker and more packed as the night progressed. Aim Performance is well known for their mighty 997 and 991 Turbo cars tuned for big power. So watercooled cars were well represented at this gathering.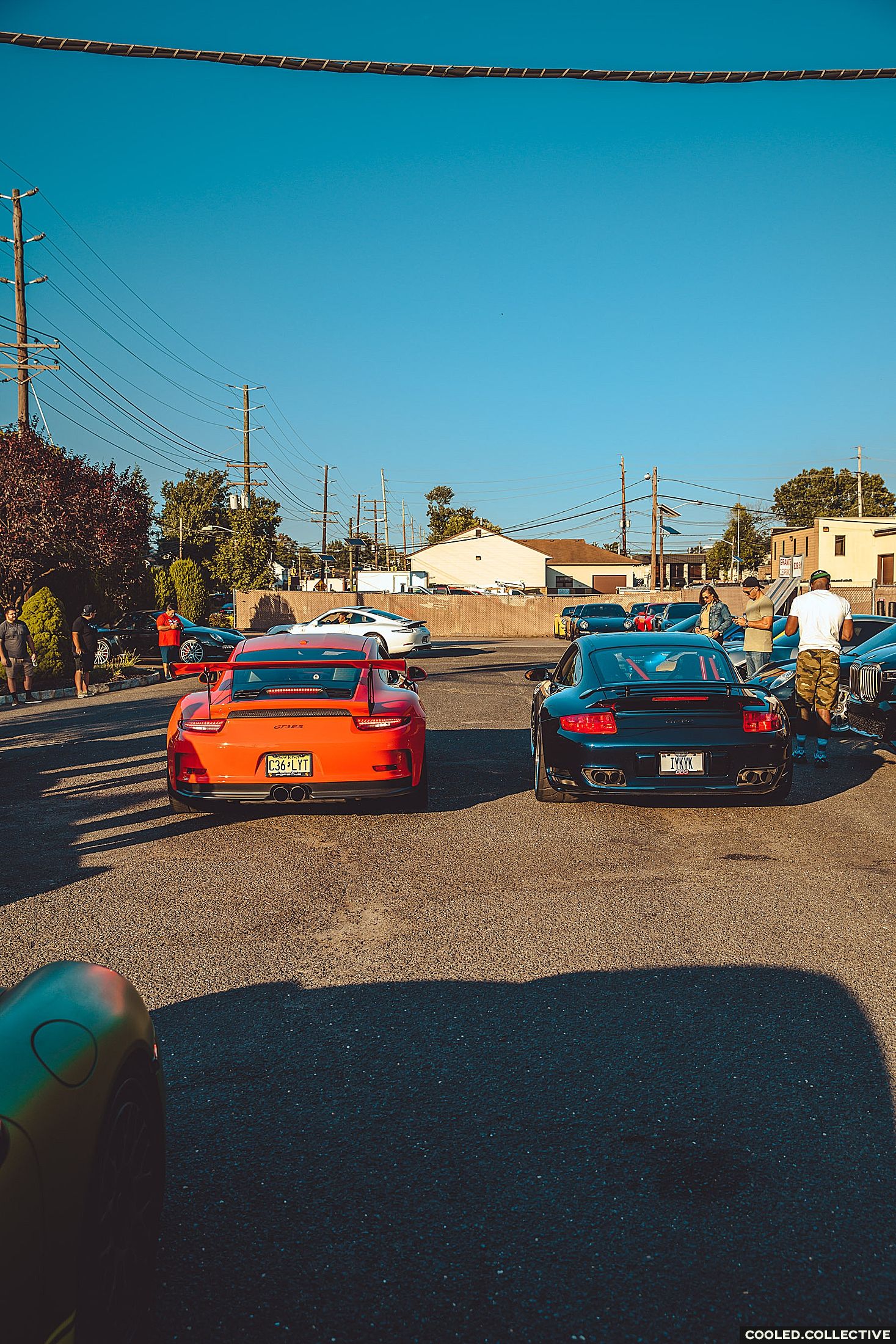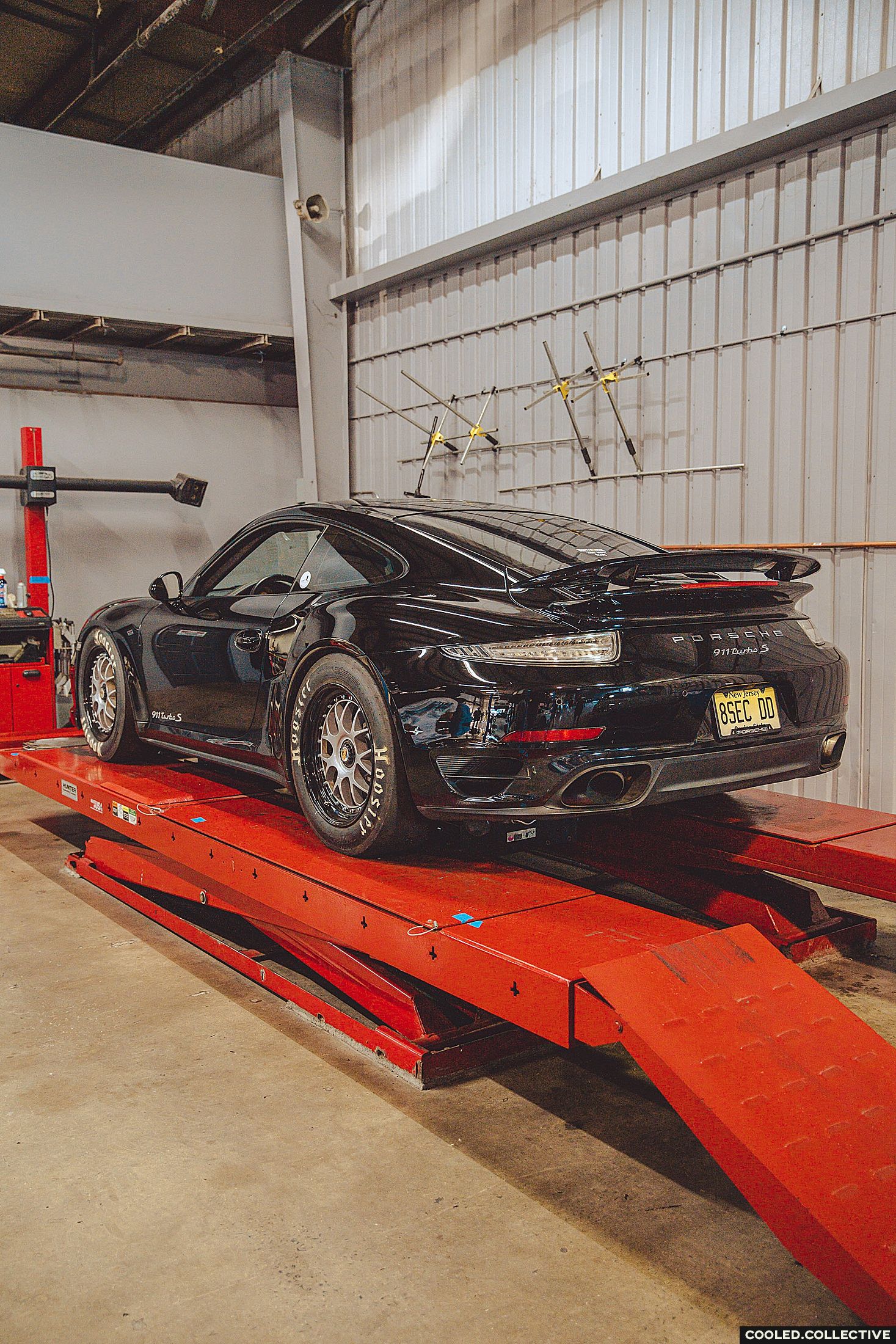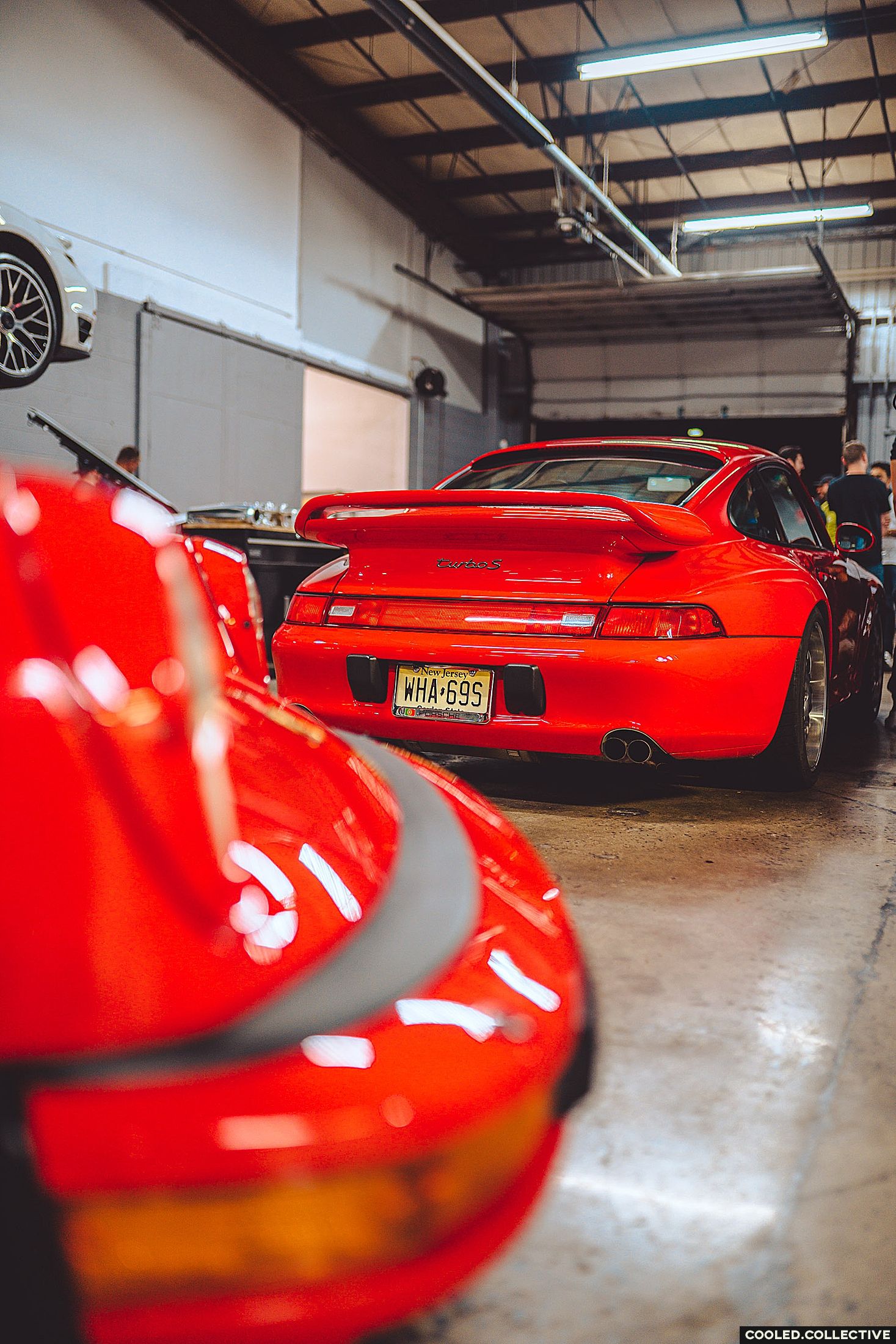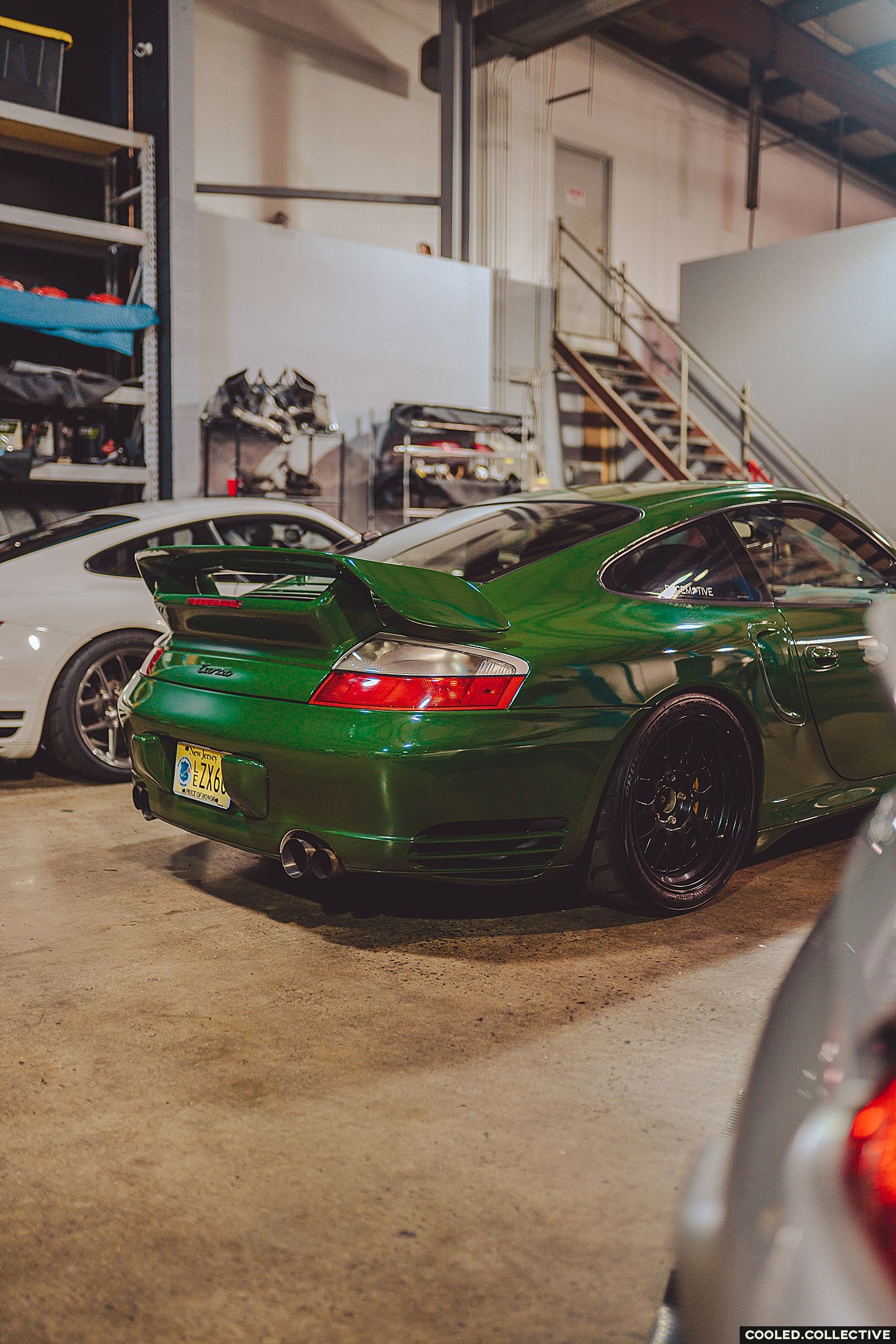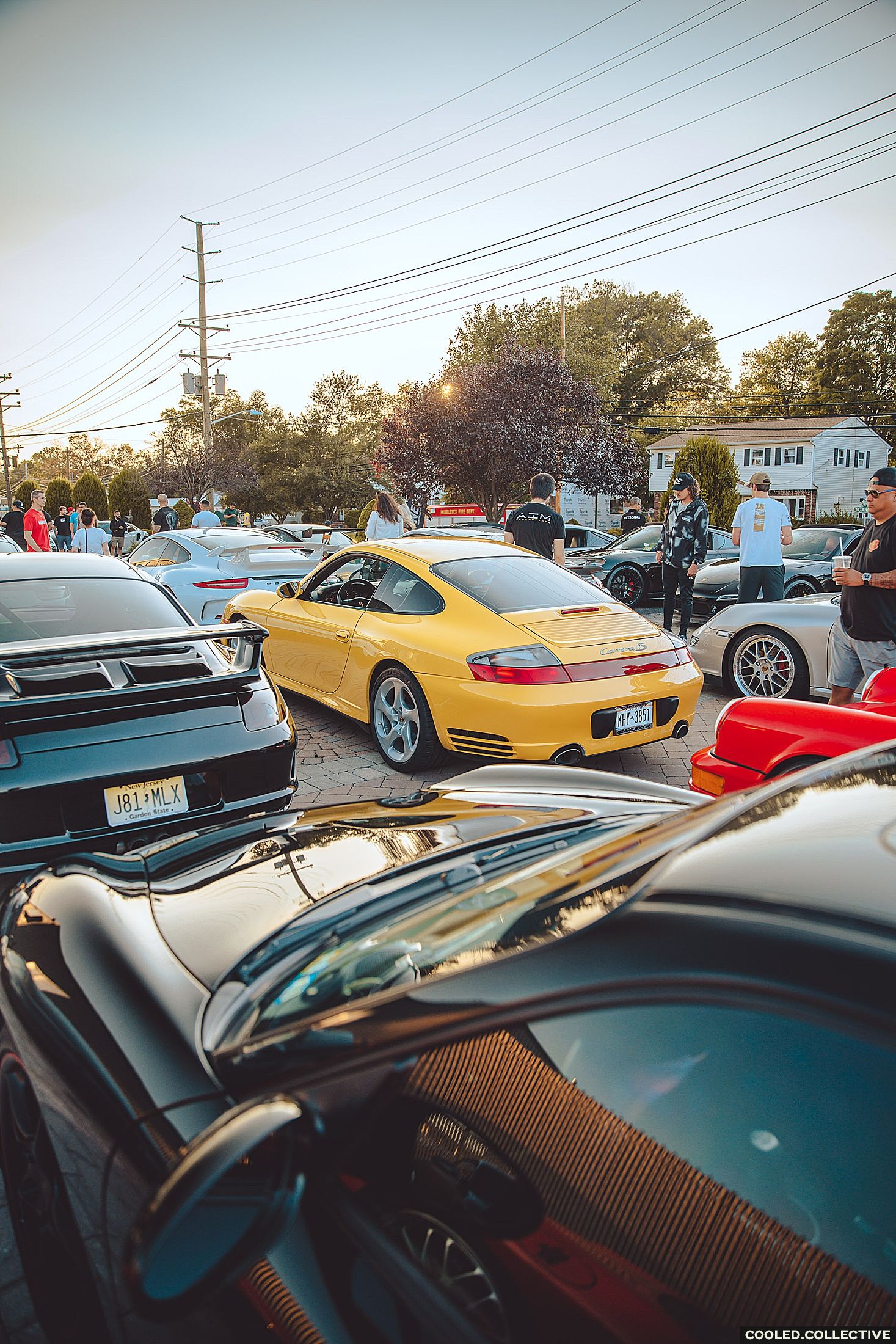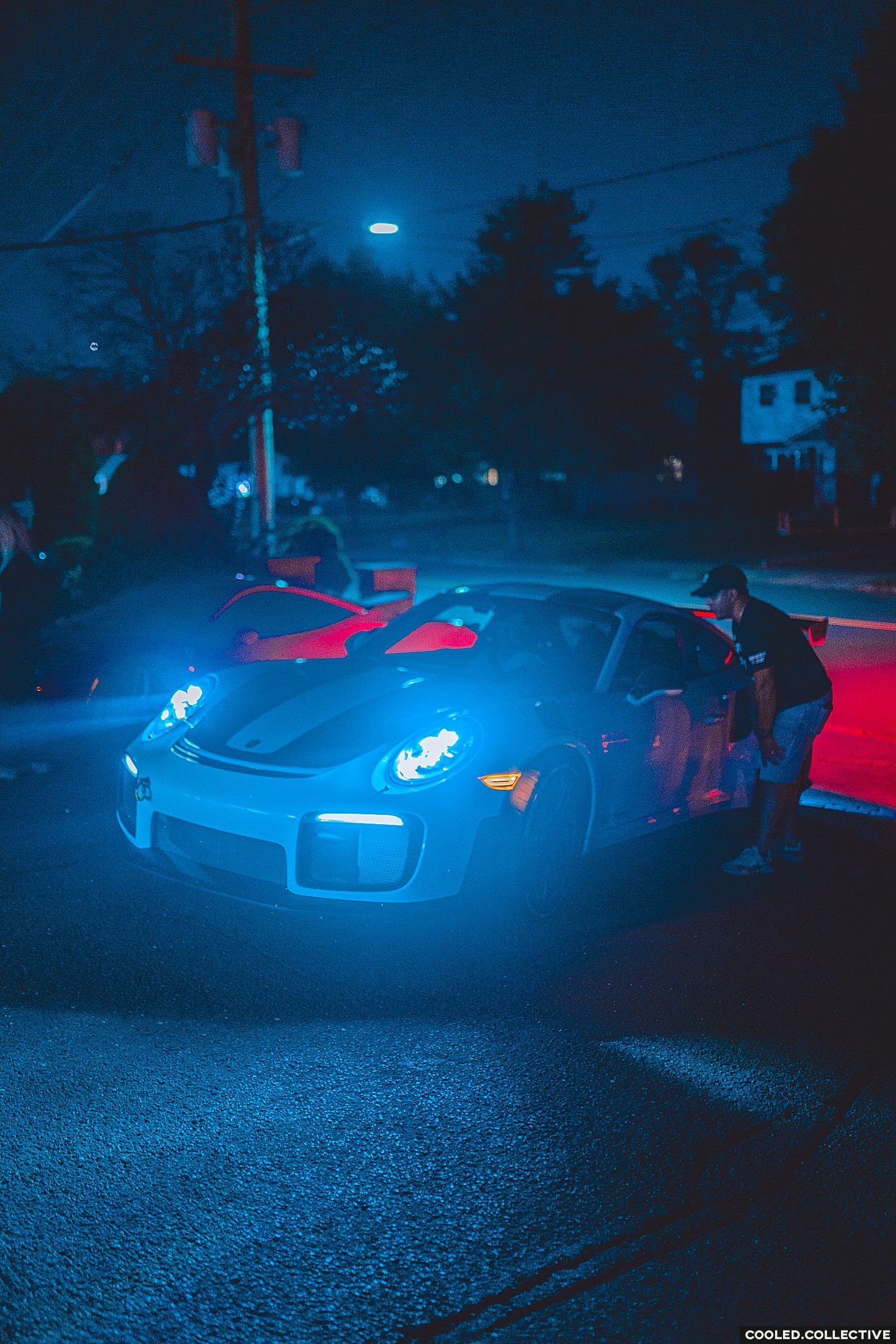 As the time approached 9pm, Rob got on the mic to let people know the game plan.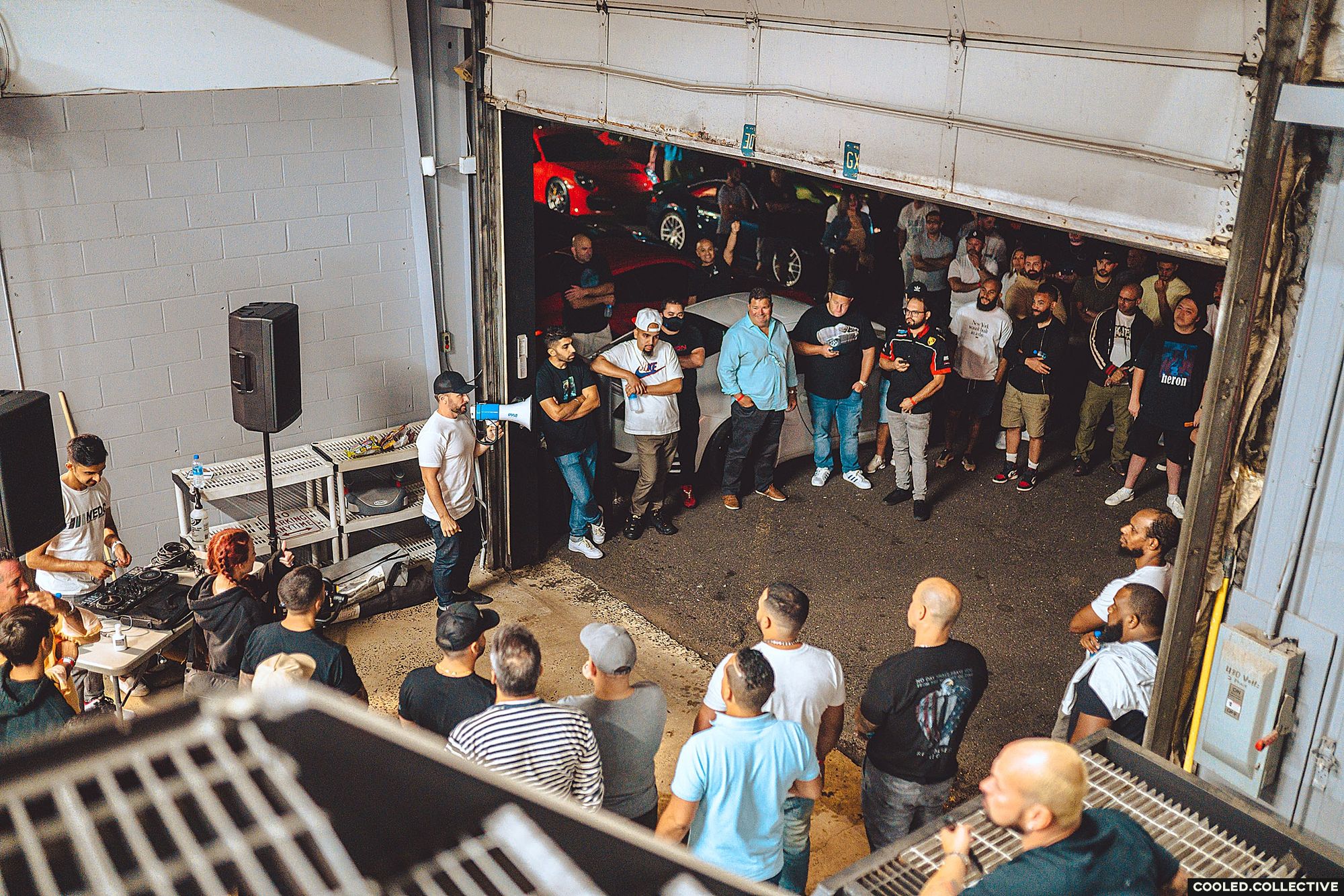 Then it was game time. Start up your engines and we all rushed to Manhattan!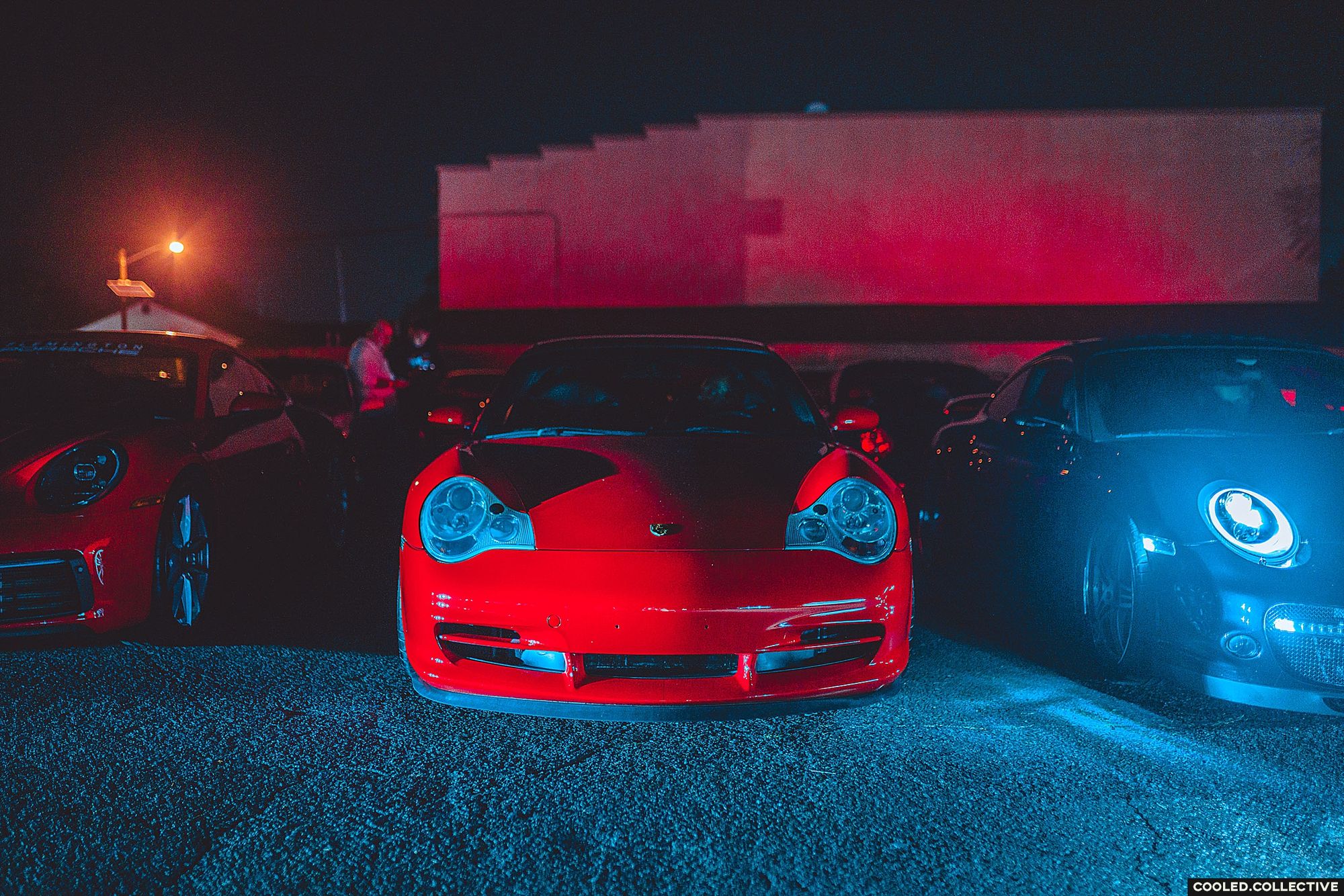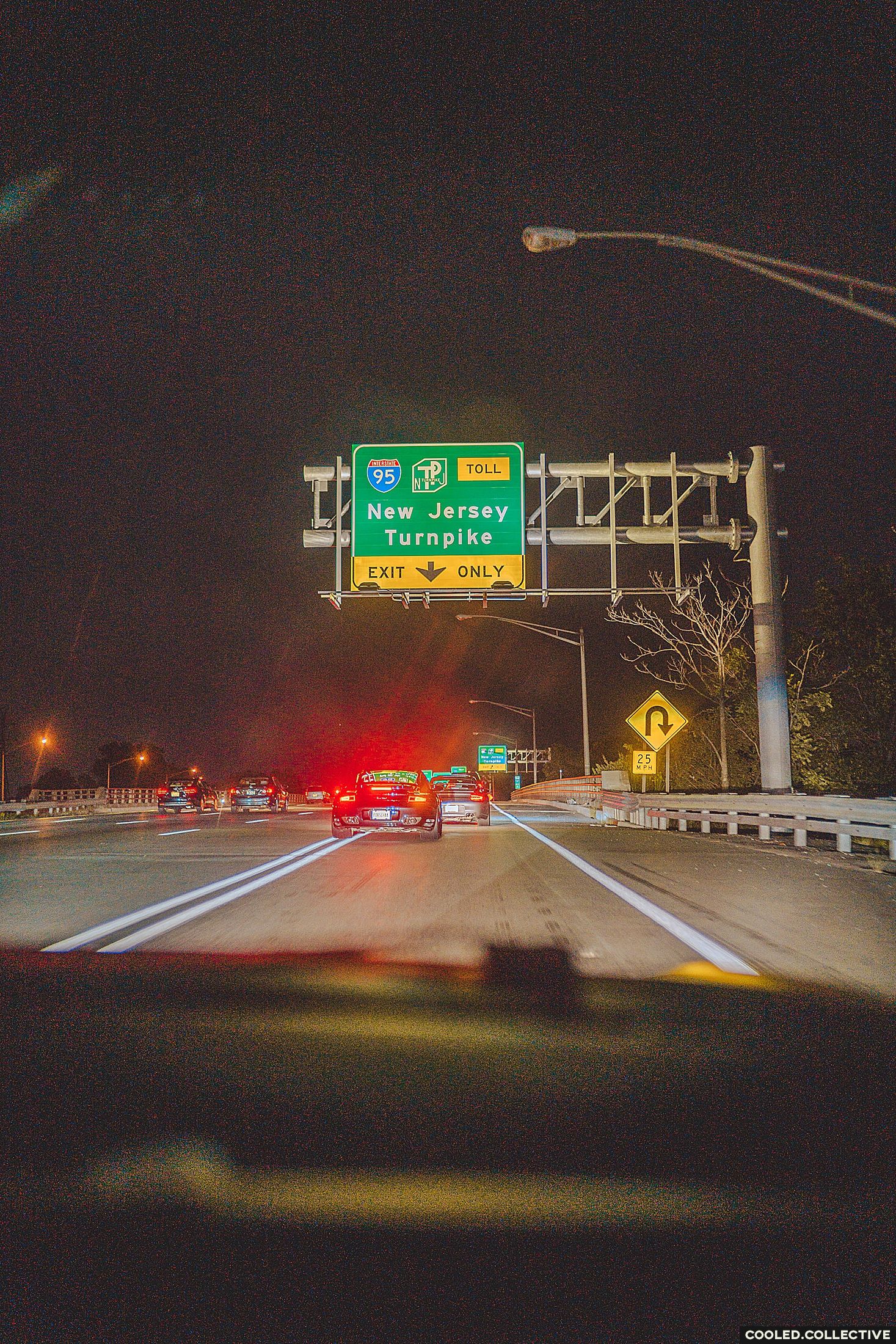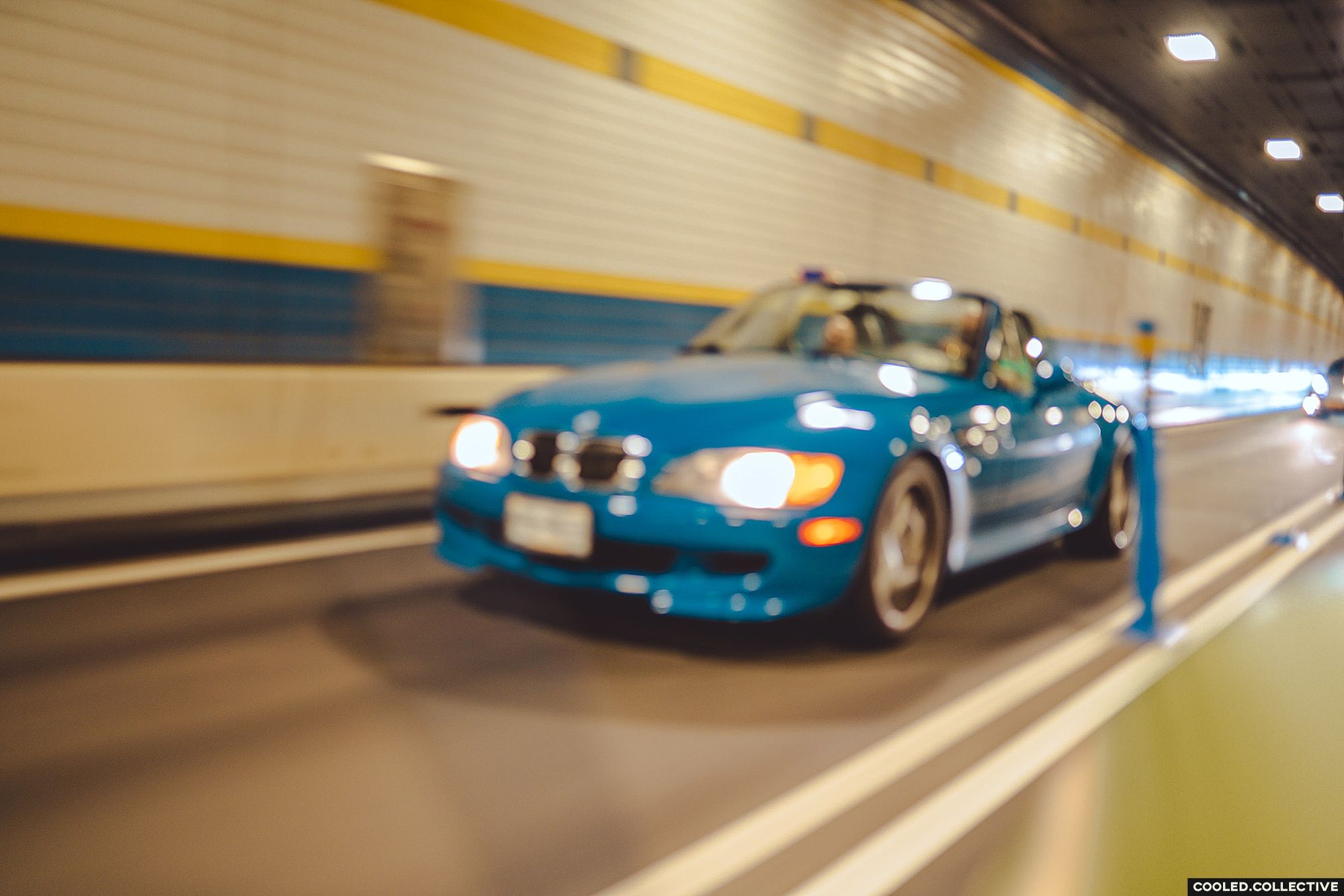 When we finally got to the tunnel, I ended up being ill prepared as the autofocus was set to manual and everything ended up being out of focus. Also the left lane was flying by as the right lane crawled at a much slower rate. With that, this is the end result lol. BMW Z3 in what appears to be Laguna Seca Blue, Guards Red 964 on gold BBS e88 and a 991.2 Chalk GT3 were some of the ones I caught.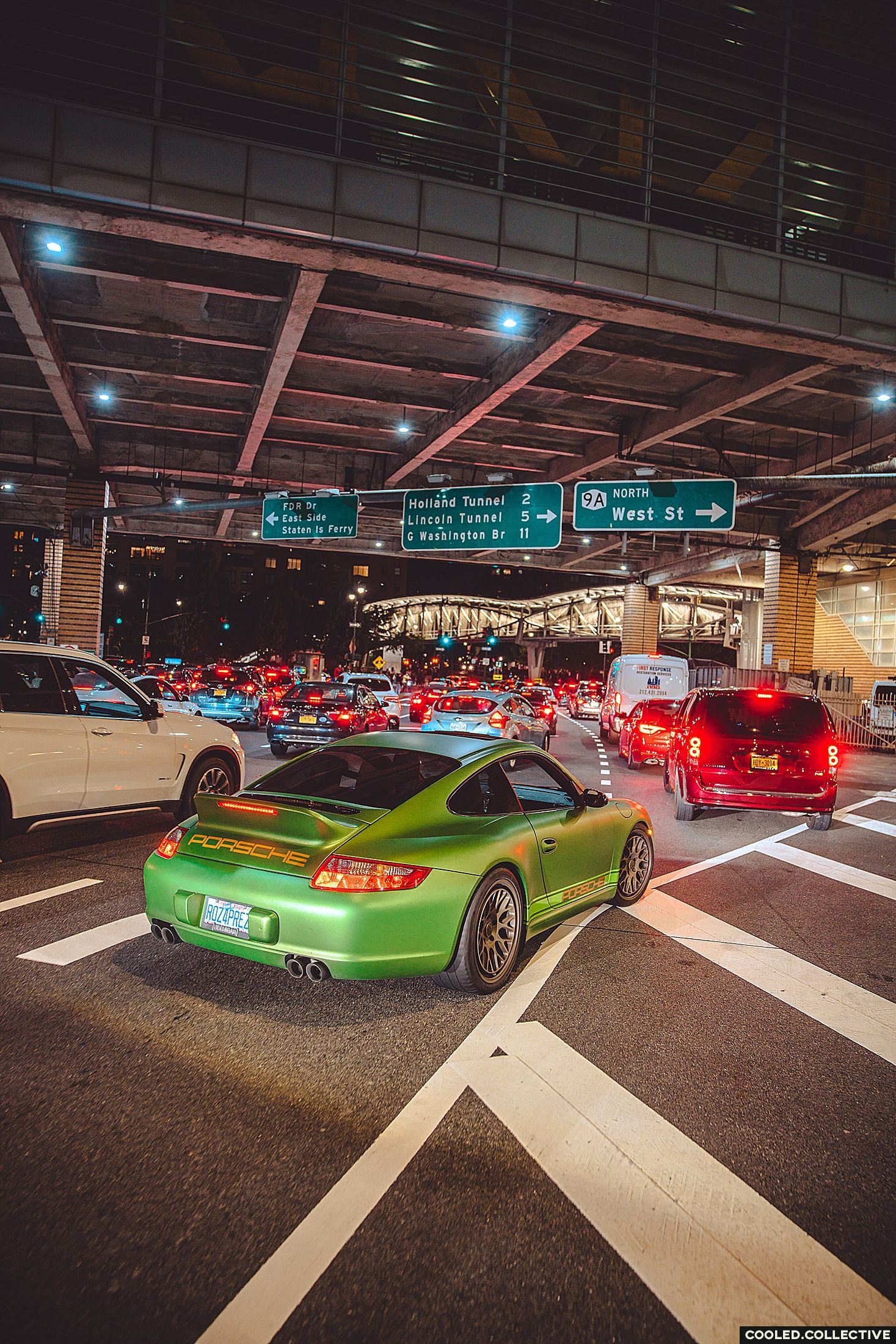 Once we exited the tunnel, there was a massive traffic jam and both Roz and I had no clue why.... well that was until I popped my head out the window and then I looked up. Little did I know what we were just under the Tribute in Light which is an art installation for the remembrance of the September 11 attacks.
It being the 20th anniversary of Sept 11th, there was definitely an energy surrounding the city and it brought chills to my body. To be honest, I think I was in a state of shock... I still remember the day like it was yesterday. RIP to all of those who passed on that terrible day.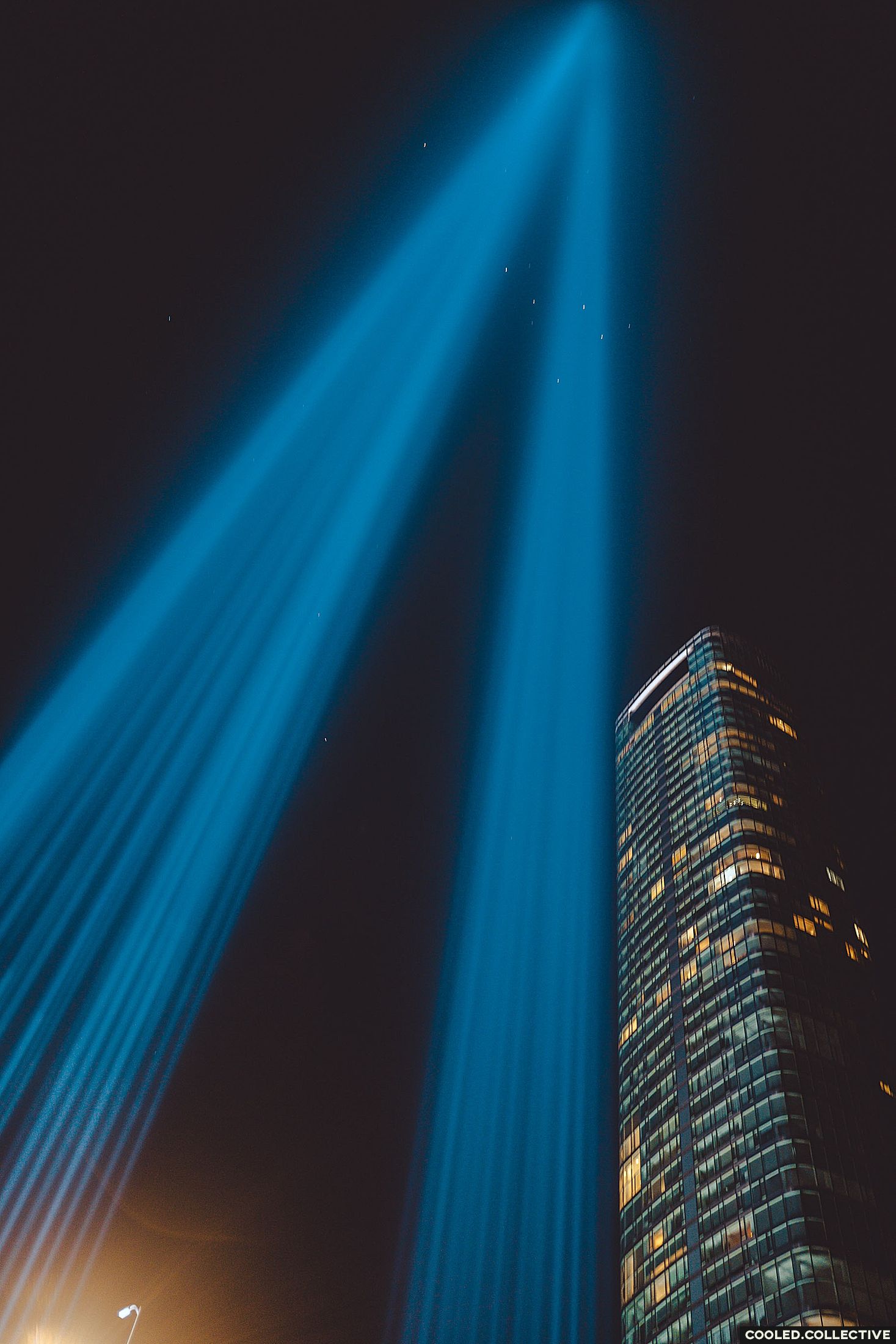 Below are the rest of the images from the traffic jam under the Tribute. As you can imagine, bumper to bumper, lots of commotion, honking and tourists surrounding the area. Overall everyone was pretty patient considering the circumstances. Also a traffic jam with this much eye candy is never a bad thing!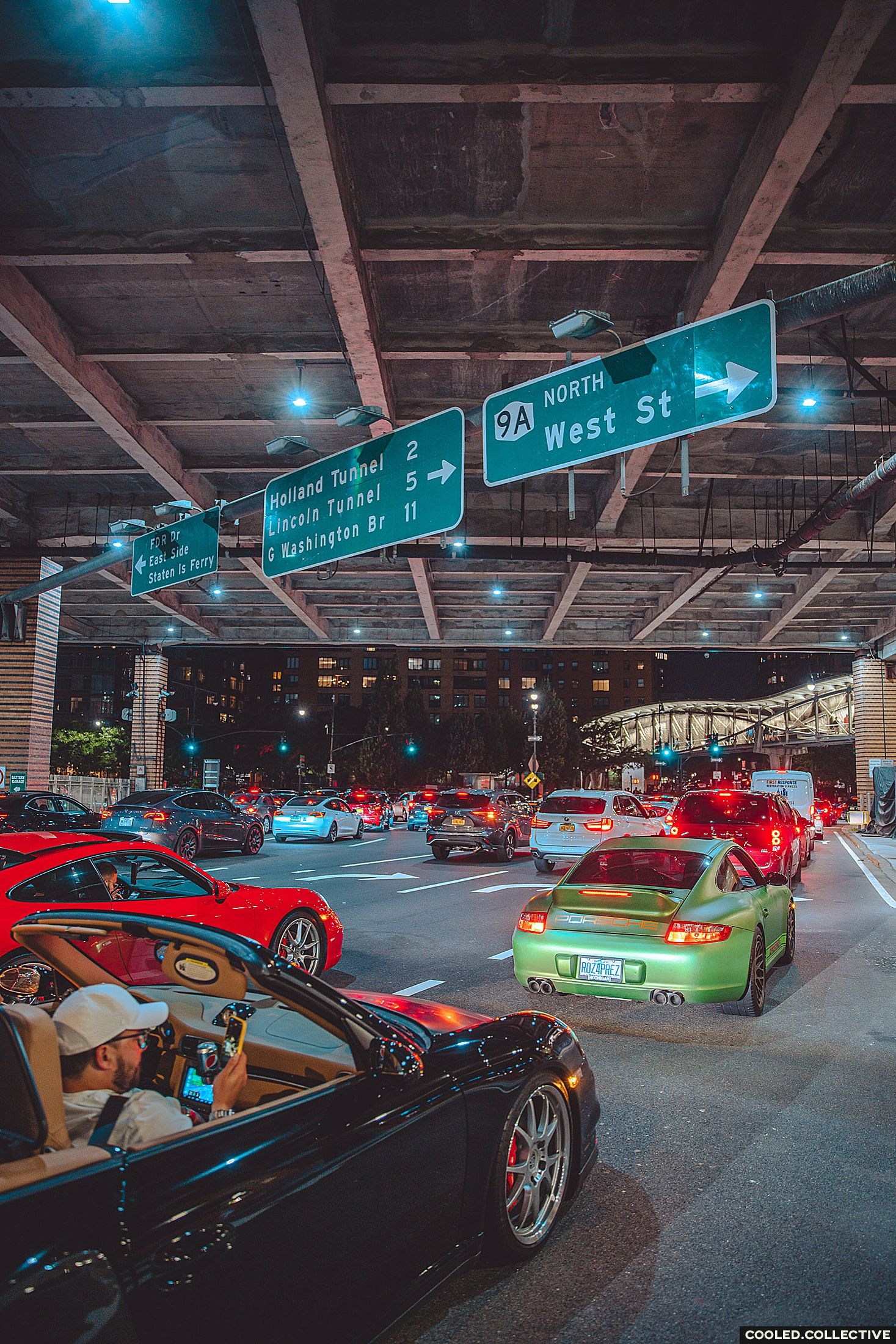 As we finally got to the end of the tunnel exit, you can see the flow of pedestrians walking the street to check out the lights.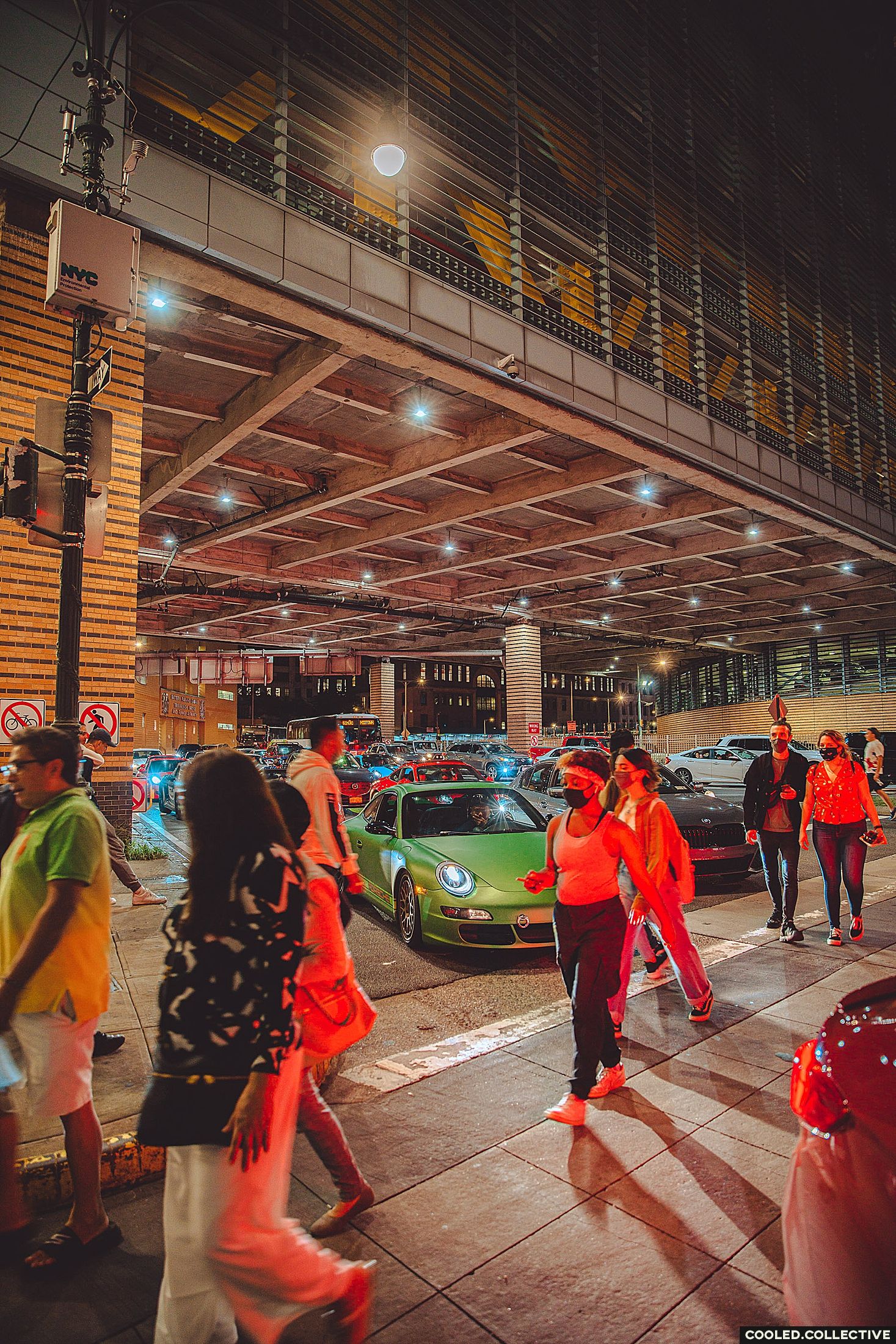 Soon after, most of the group pulled about a 1/4 mile down the street. We may or may have not blocked off two of the three lanes that traffic was flowing through lol.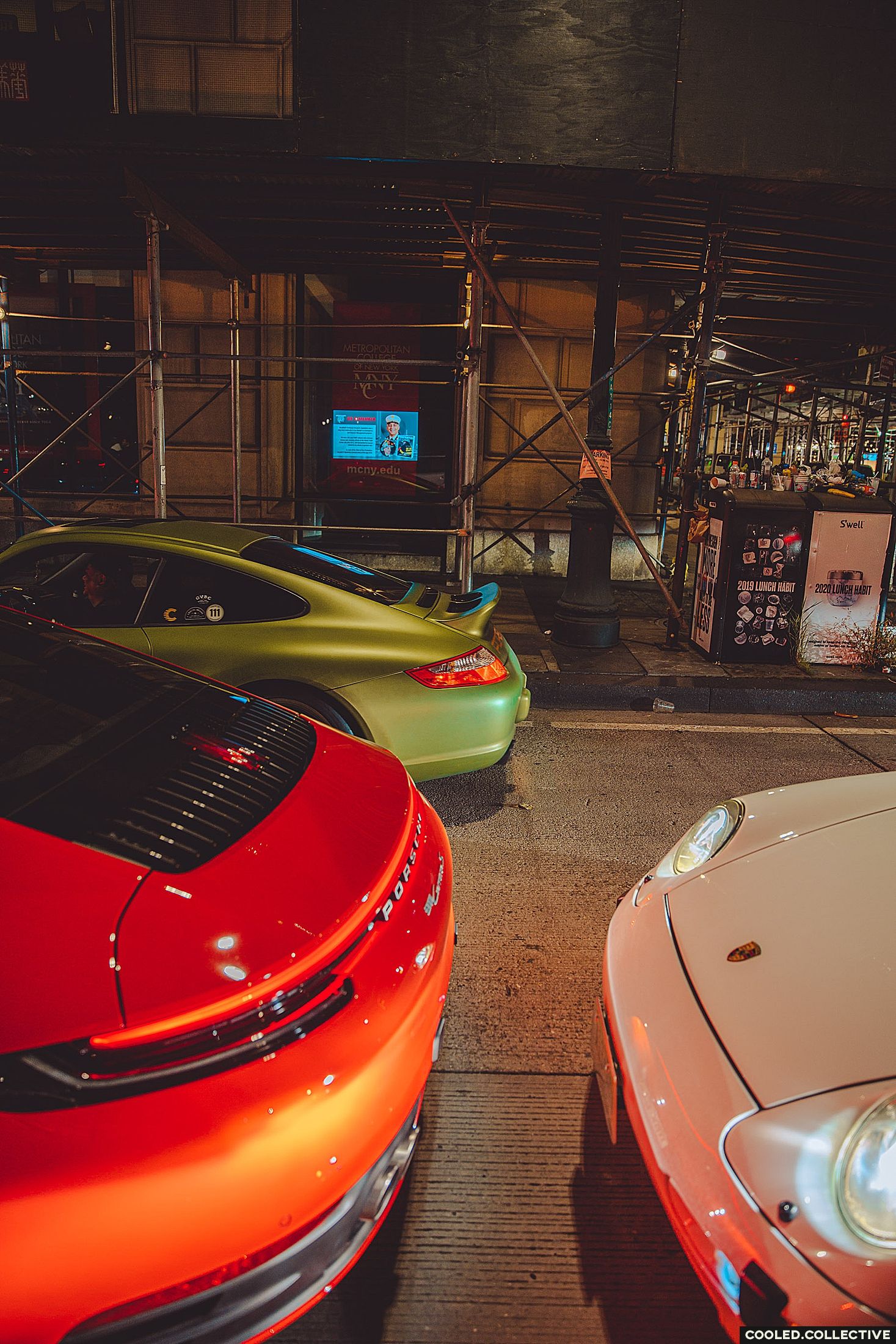 After being told by NYPD to move along, we drove down about a mile and then took up an entire block across all the lanes. The vibe was amazing and it definitely felt like New York.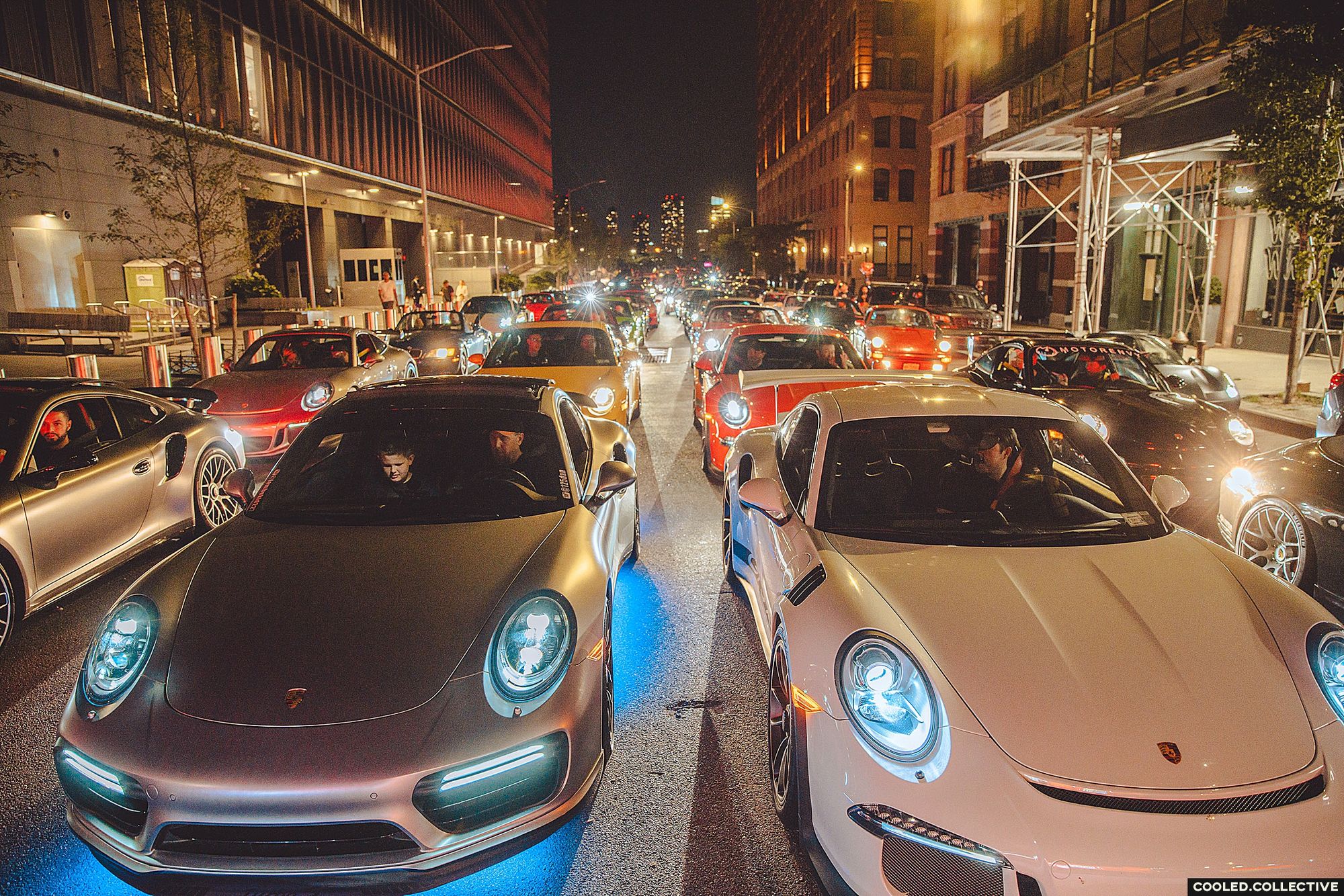 So funny story, I was roaming up and down the block until I saw what I thought was the back of my buddy Jared Washington's head until the guy turned around and it was another bald bearded guy who turned around. I was convinced until I was stumped on how Jared got so much lighter in complexion lol. Turns out, John knows a bunch of my Socal buddies and knows a majority of the Socal Honda guys. So naturally I had to introduce John and Jared since they are now both Porsche guys from the NYC region. Connecting our small world one enthusiast at a time!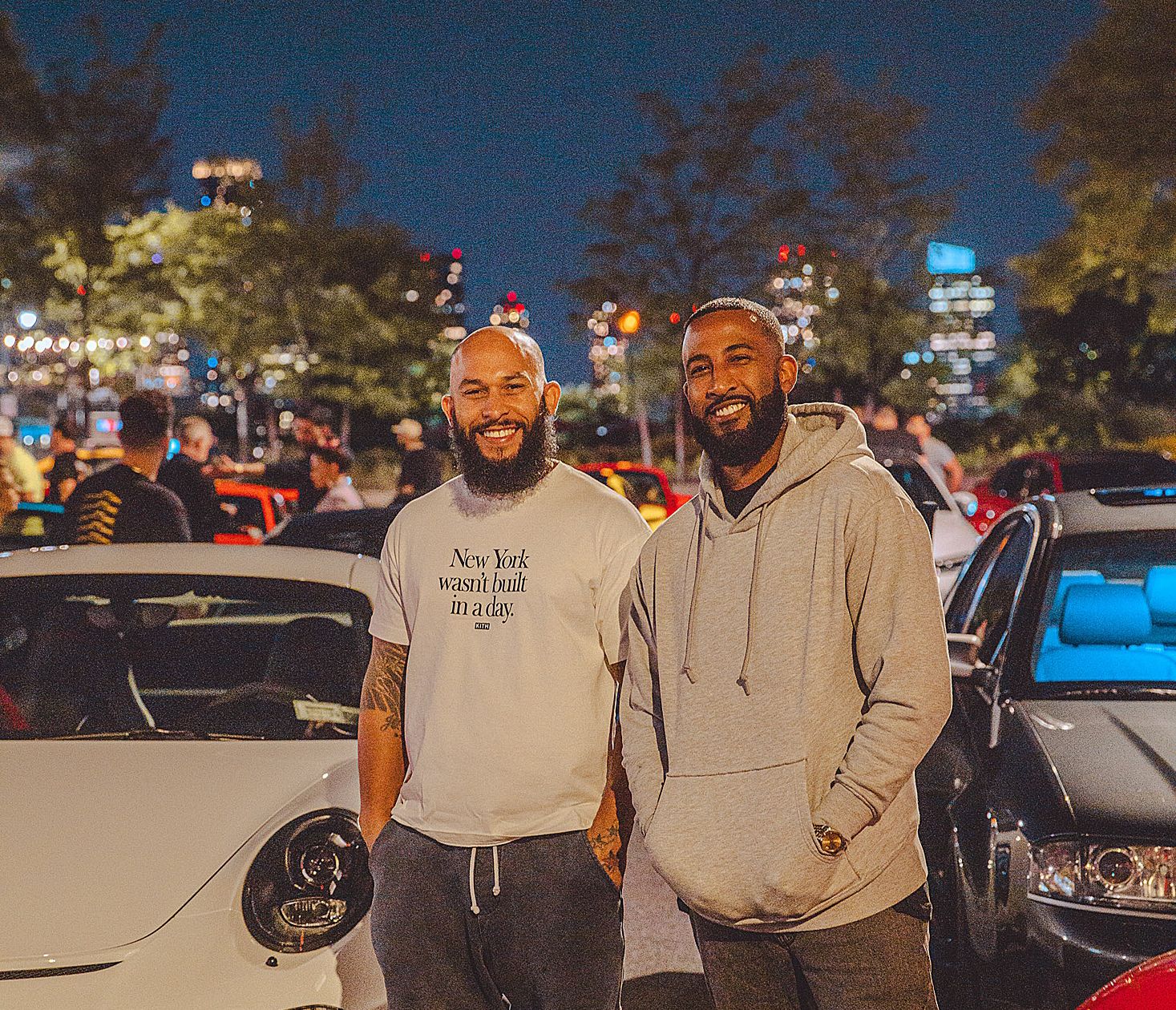 As it started inching closer to midnight, we all got in our 911s and raced over to Times Square but getting together as a group served to be a bit more challenging but more on that coming up.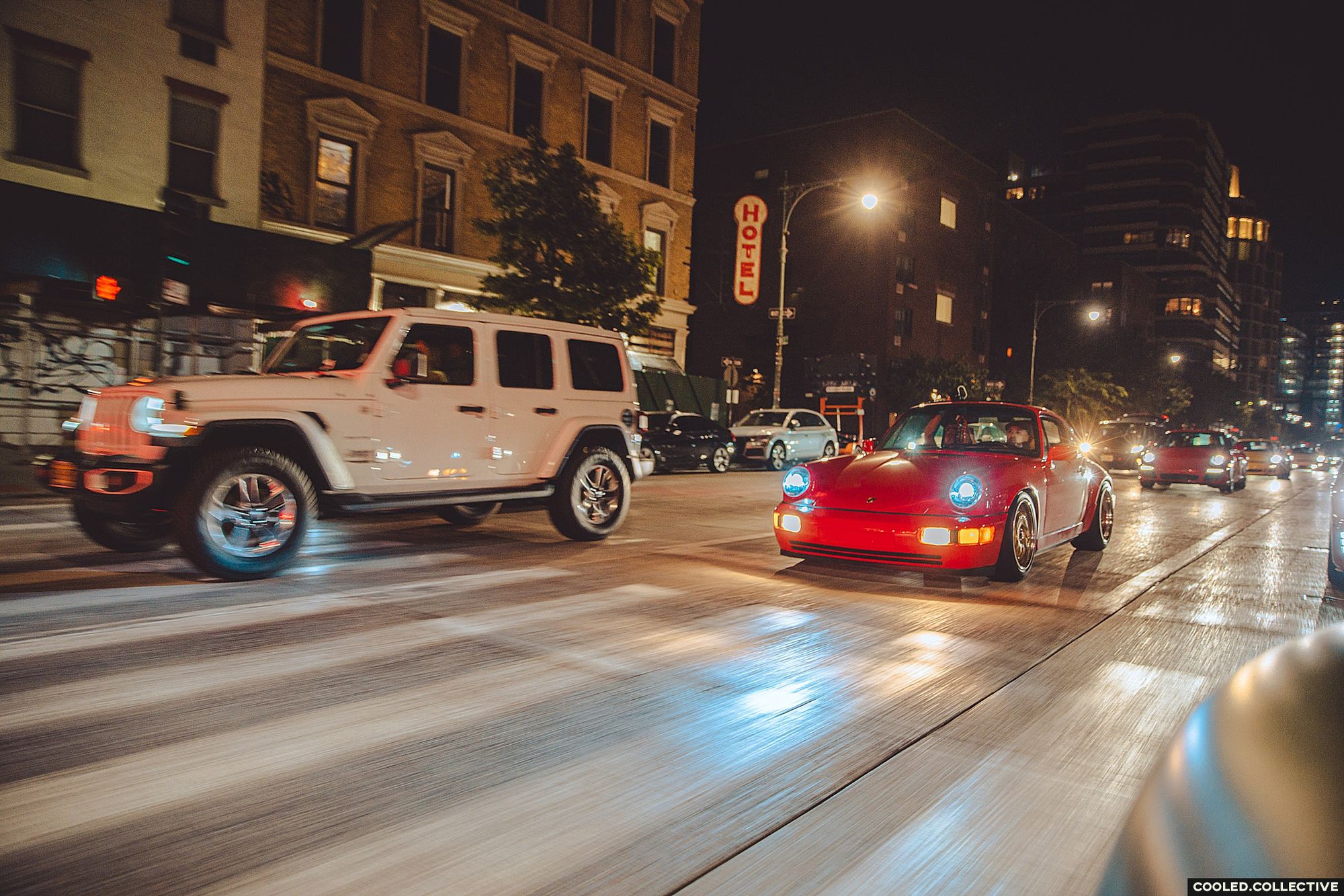 Traffic was tremendous and the close we got to Times Square, the more compression we ran into. I think by the time we got to the 2 block radius, the time sitting in traffic just kept growing longer and longer. When we finally got to the main stage, the group was largely segmented especially since NYPD had special enforcement of escorting any 911 off 7th Ave.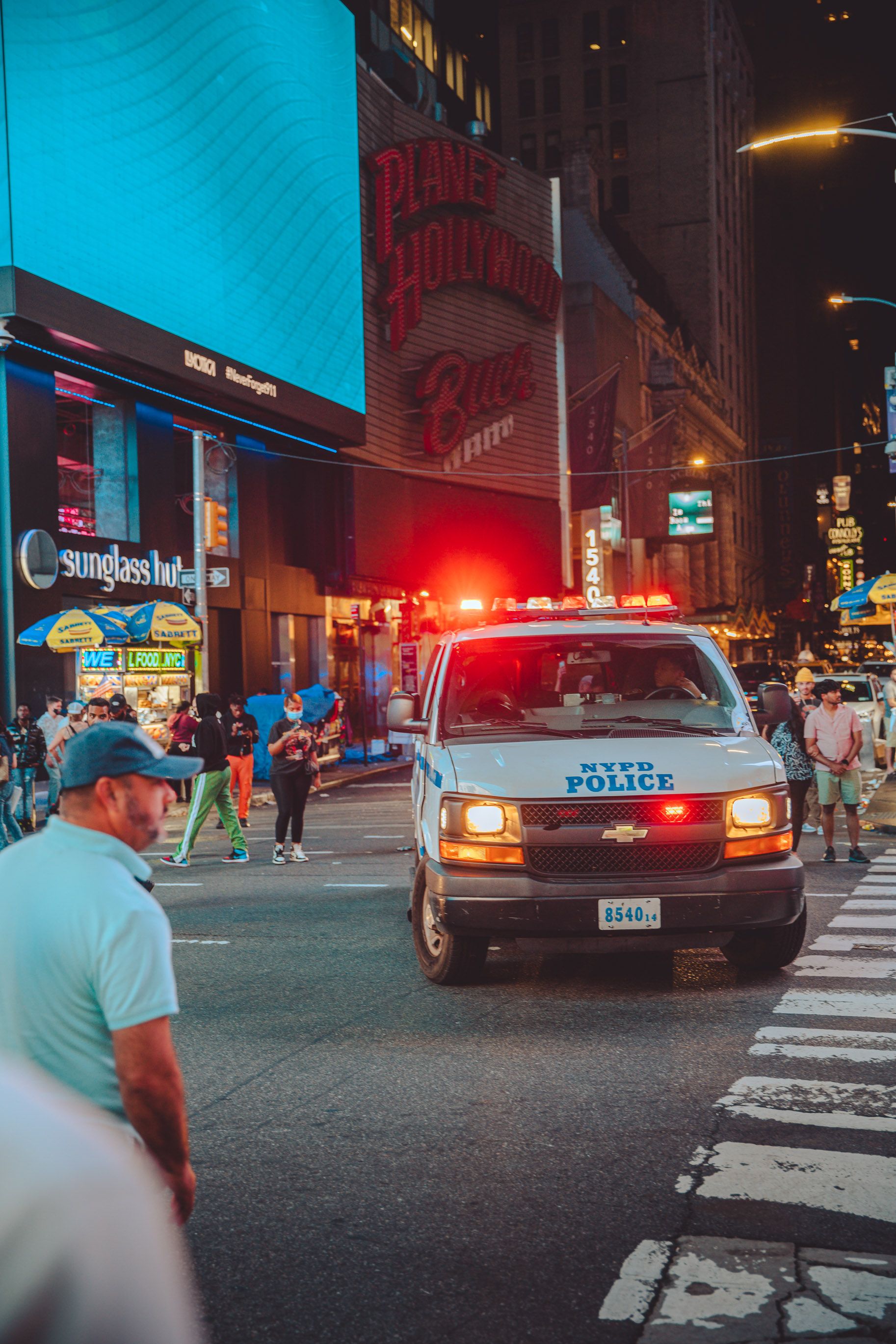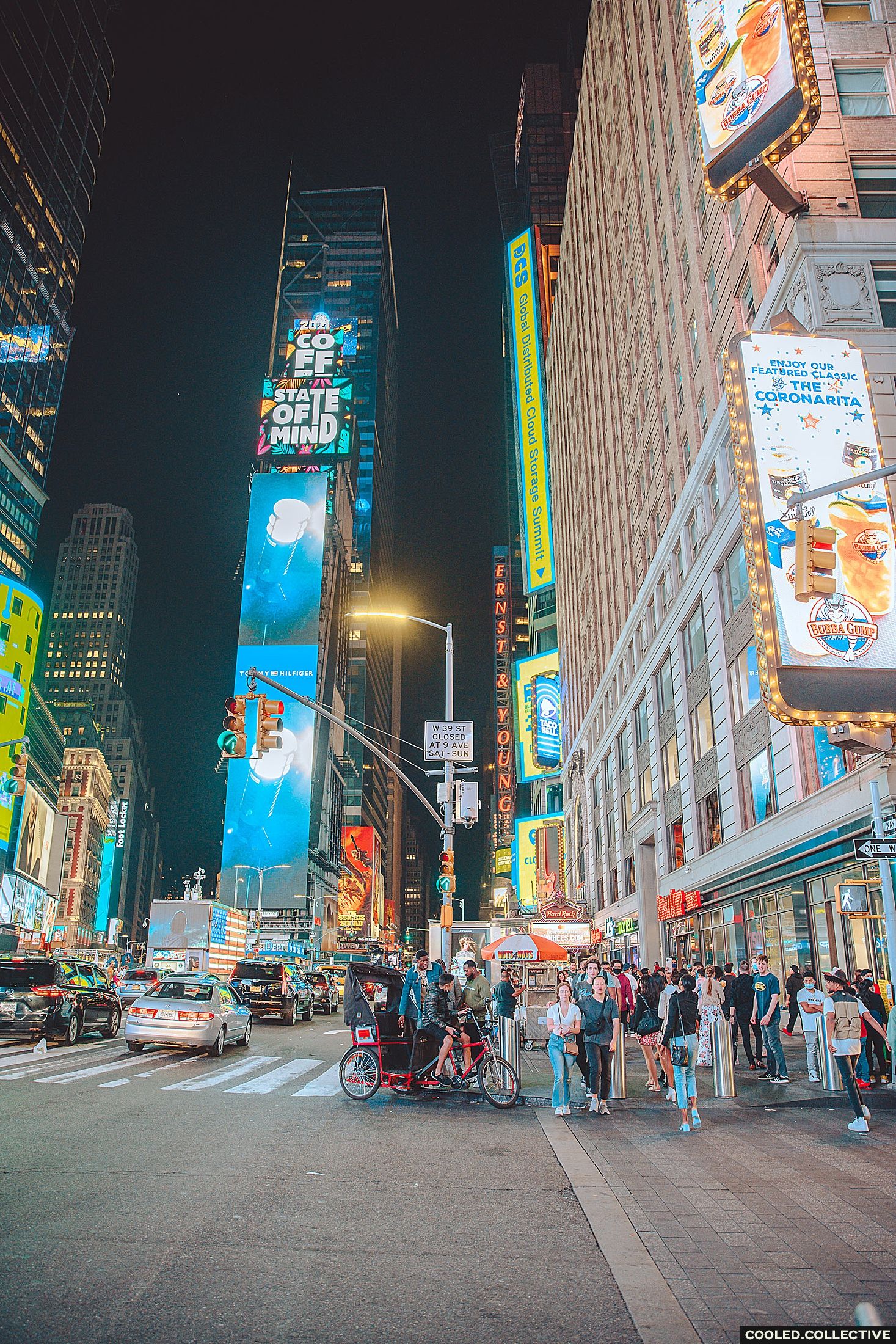 So I chased down any cars in our group and grabbed what I could. The energy was absolutely insane! Close to 1am and the city was so vivacious! The Big Apple showing us why they call it the city that never sleeps for a reason.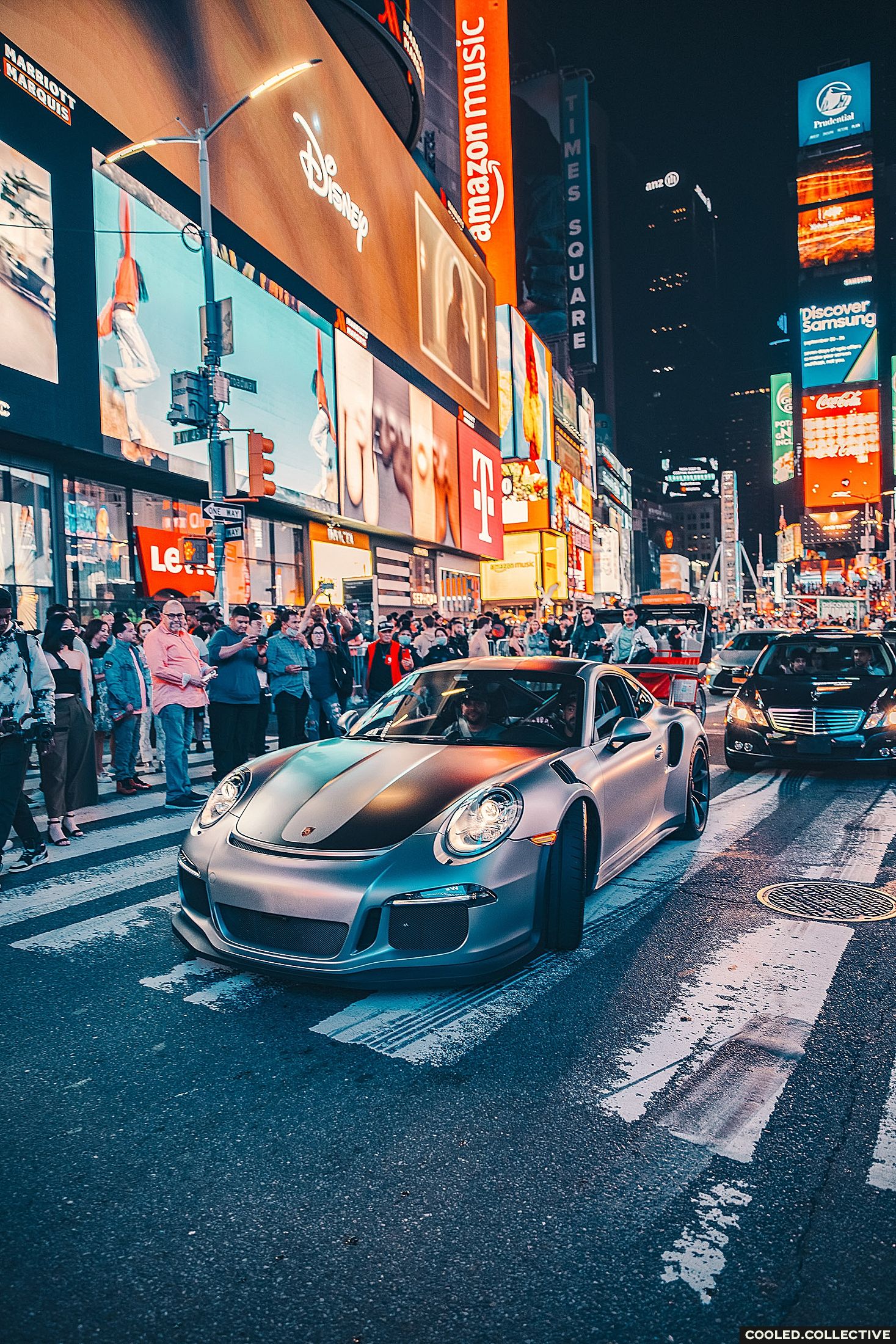 While we were waiting for more cars to pass through, we spotted my man Ali chillin' by myself in the middle of the 7th Ave. We were so stoked to see him and grab photos of him without a crowd or police to shoo us away. So of course, we took full advantage of the situation and grabbed all that we could.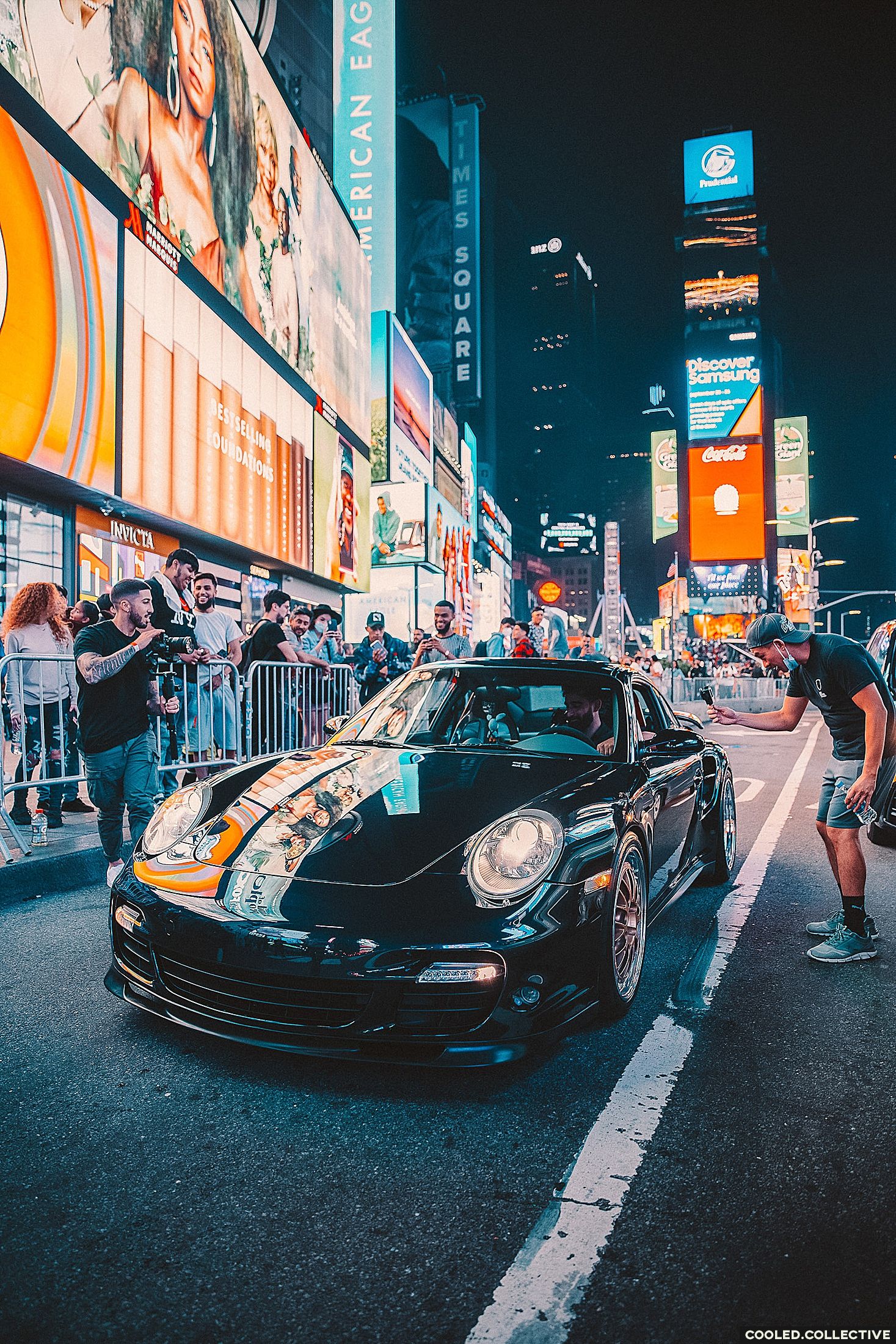 After the energy died down a bit, a handful of us pulled over to kick it and absorb the remaining energy of the night. We were soon met by Keifer who is well known for producing cinematic videos of the lifestyle at Times Square. He was telling us how we could maneuver past NYPD... so we said, Say No More Fam!
So we finished shooting and then got into our cars and headed back through the smaller streets to get on to 7th Ave again.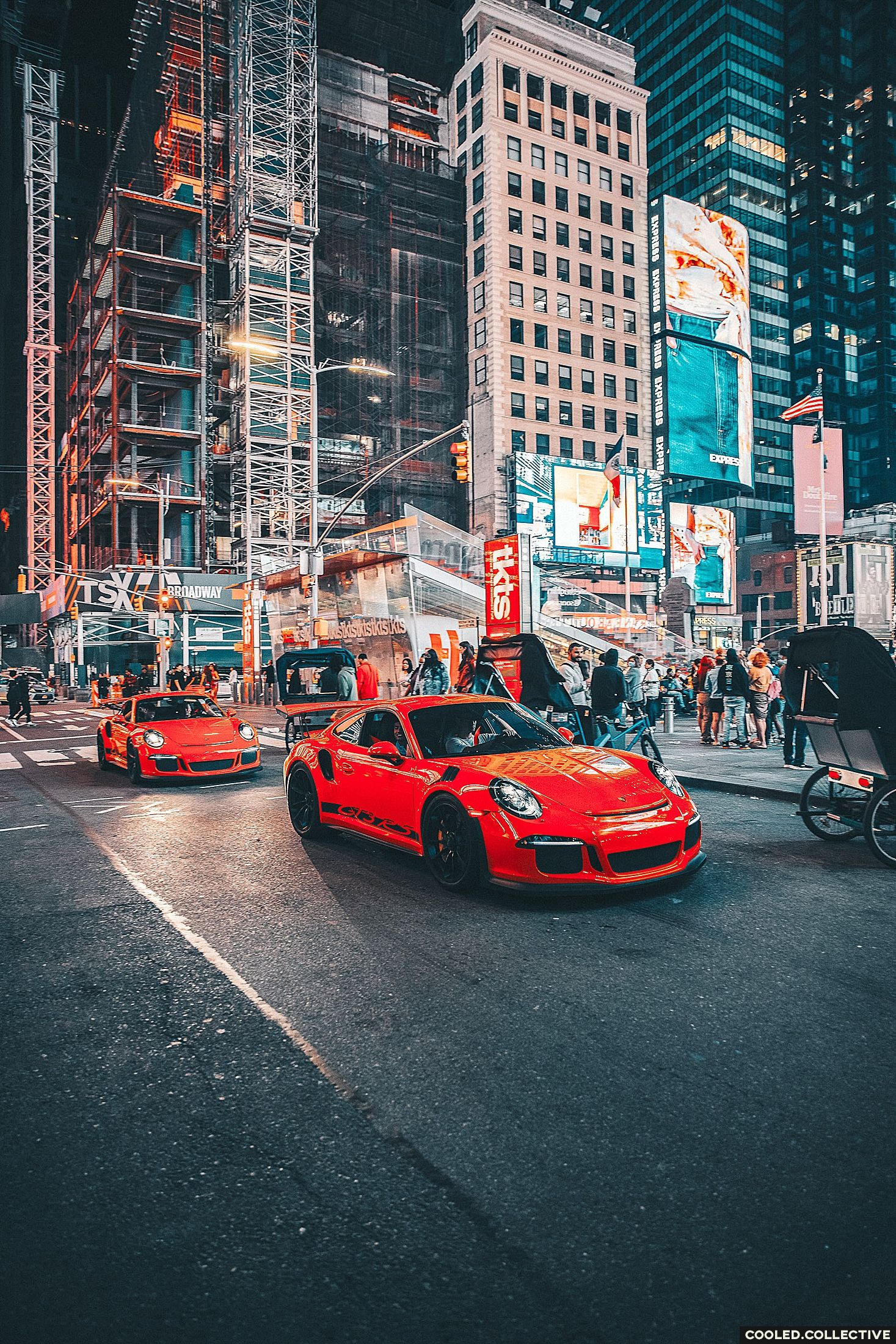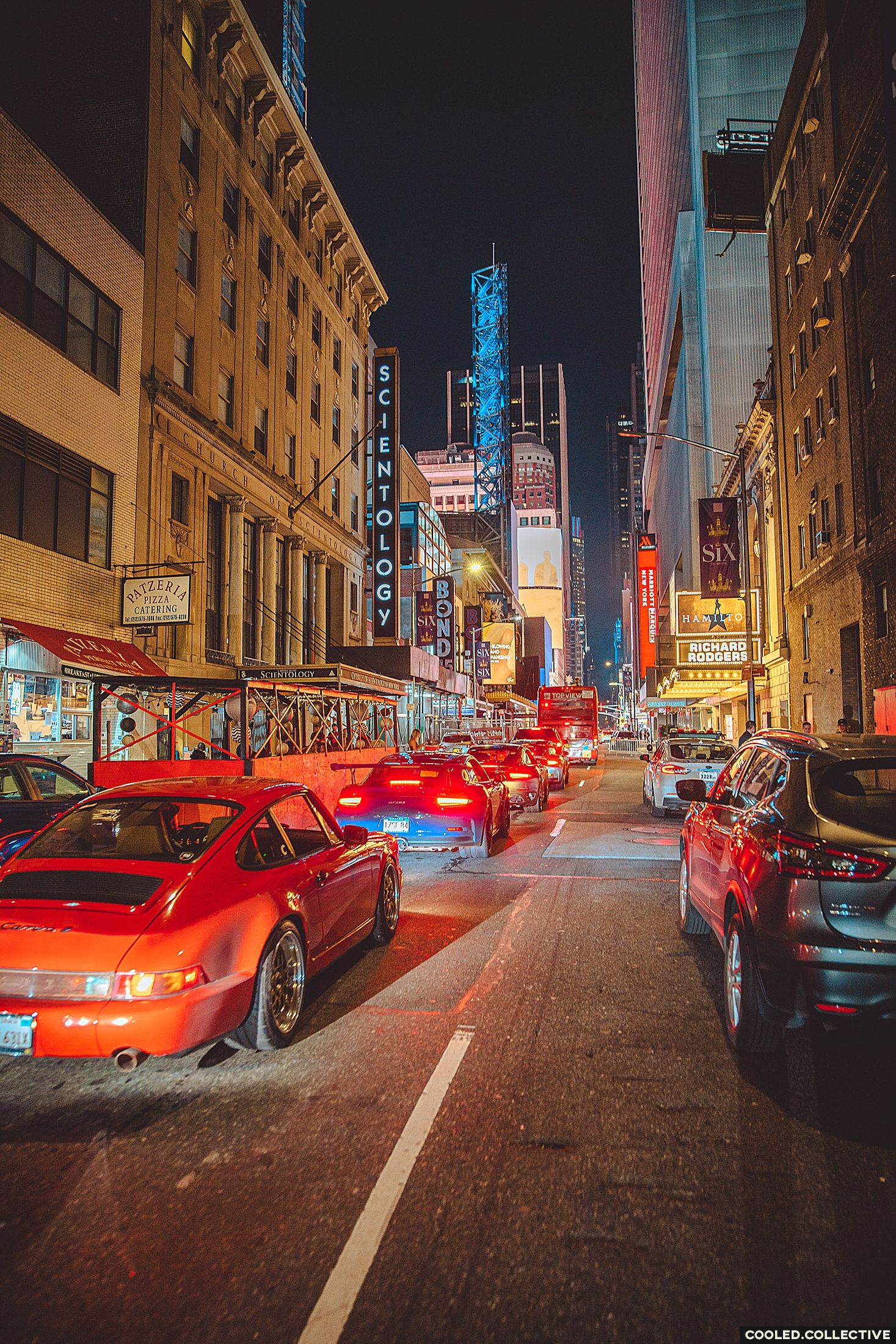 Keifer led us across all of the avenues to get the best shots and looking back at it now, I liked a lot of the shots from the smaller streets as they showed more texture up close vs being on 7th Ave with massive LED panels that lit the streets with all kinds of color spill.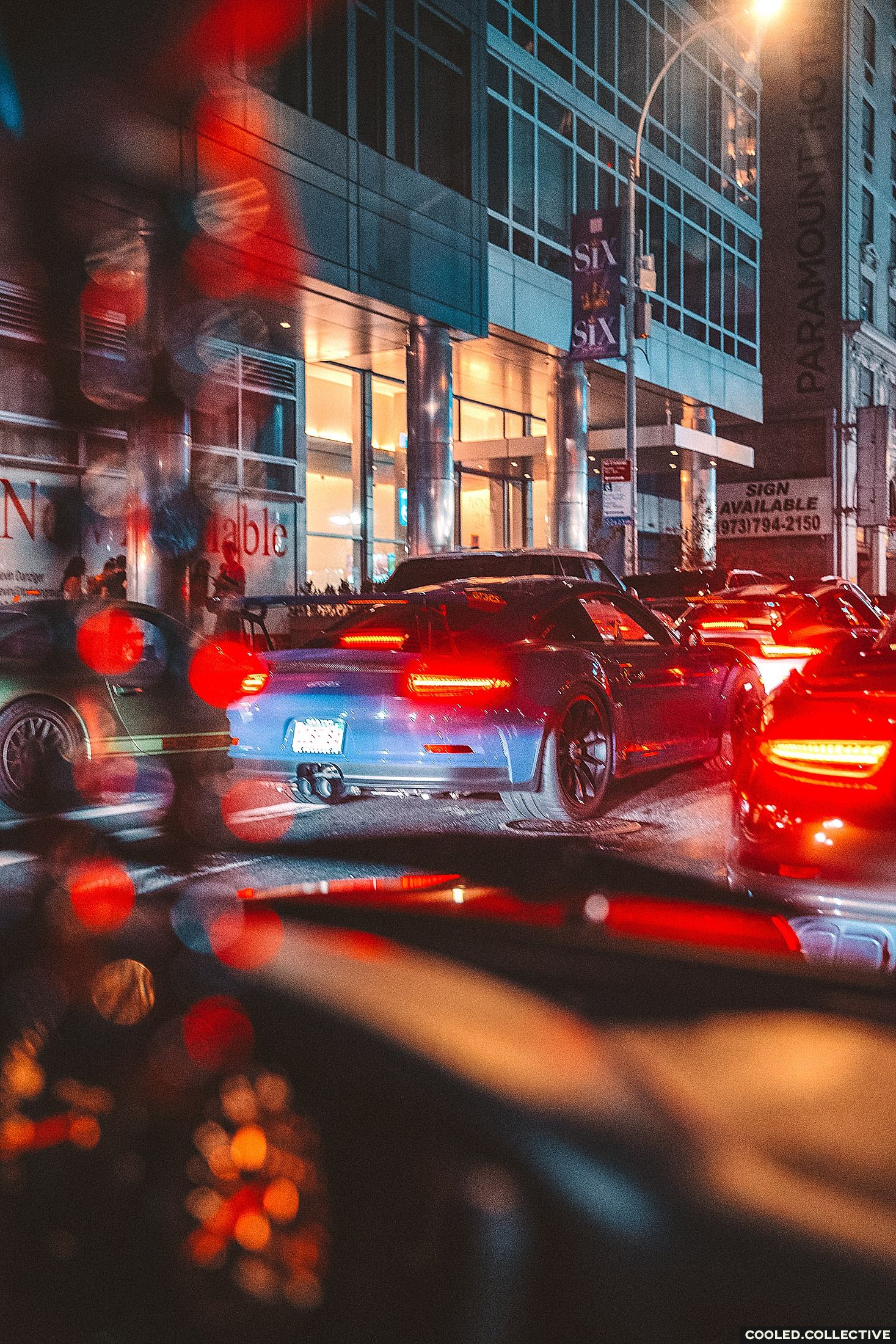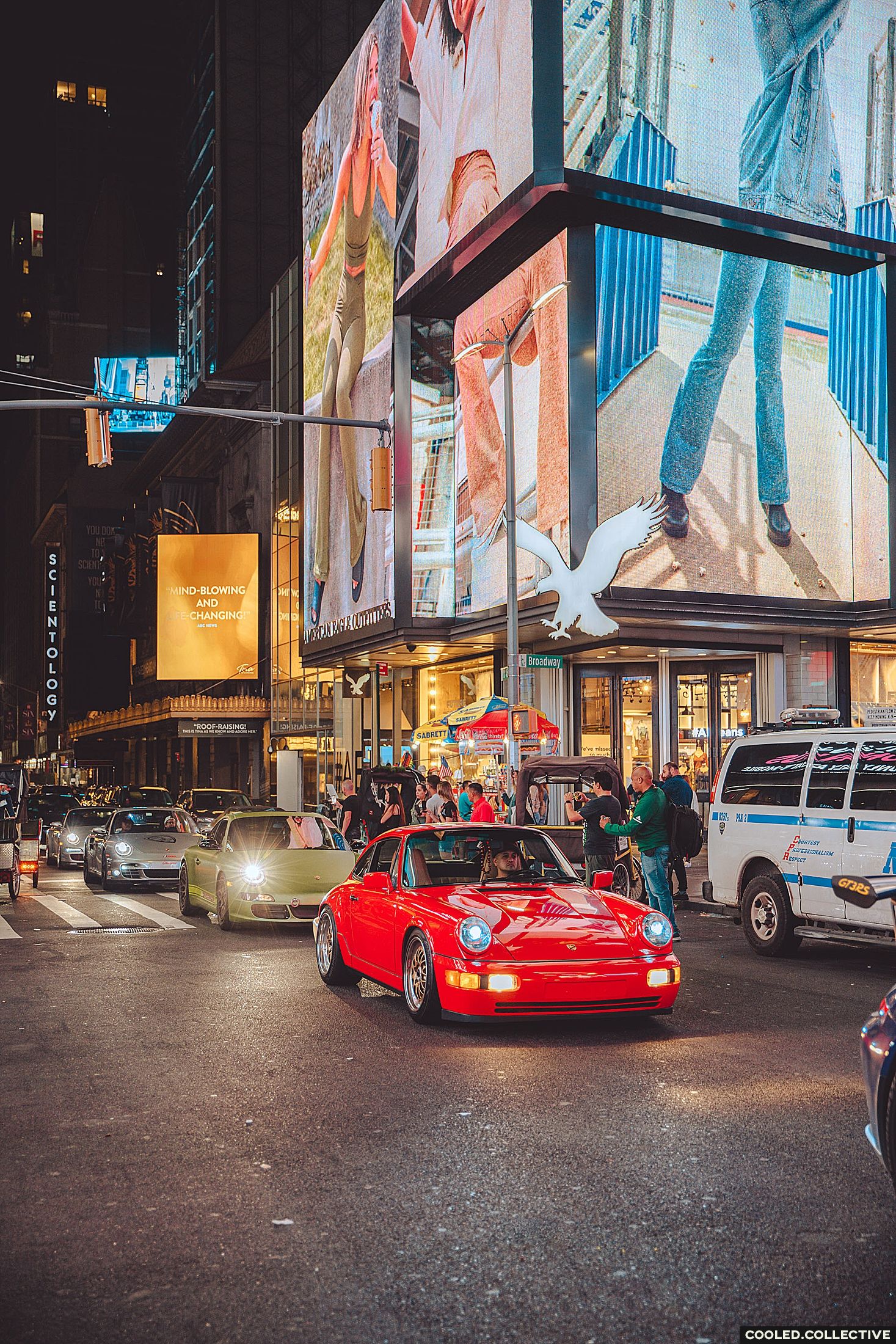 As much as we fought to keep the night going, we kept getting kicked out of every spot we started to roam into. Around 2am, we ended up splitting up with the Keifer group and then heading into Jersey City to do a super late night grub sesh.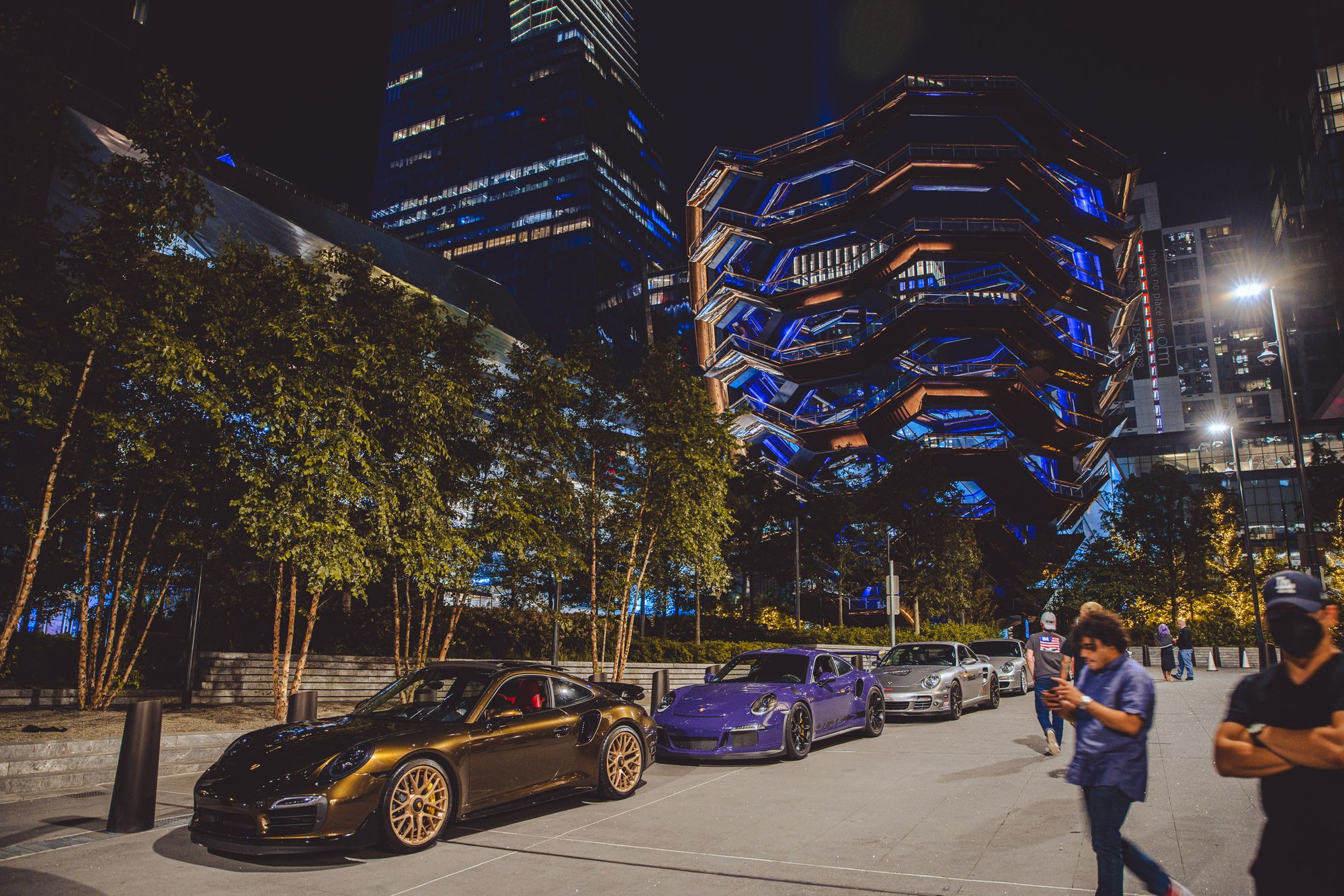 We have so many stories from hanging out in Jersey that night but much of it "you had to be there" to really laugh at what happened. Looking back at the group shot below, we experienced some really wild moments with all the drunks filing out of the bars around 3am. Oh the memories.... grabbed a few shots of the cars in the garage before turning in for the night.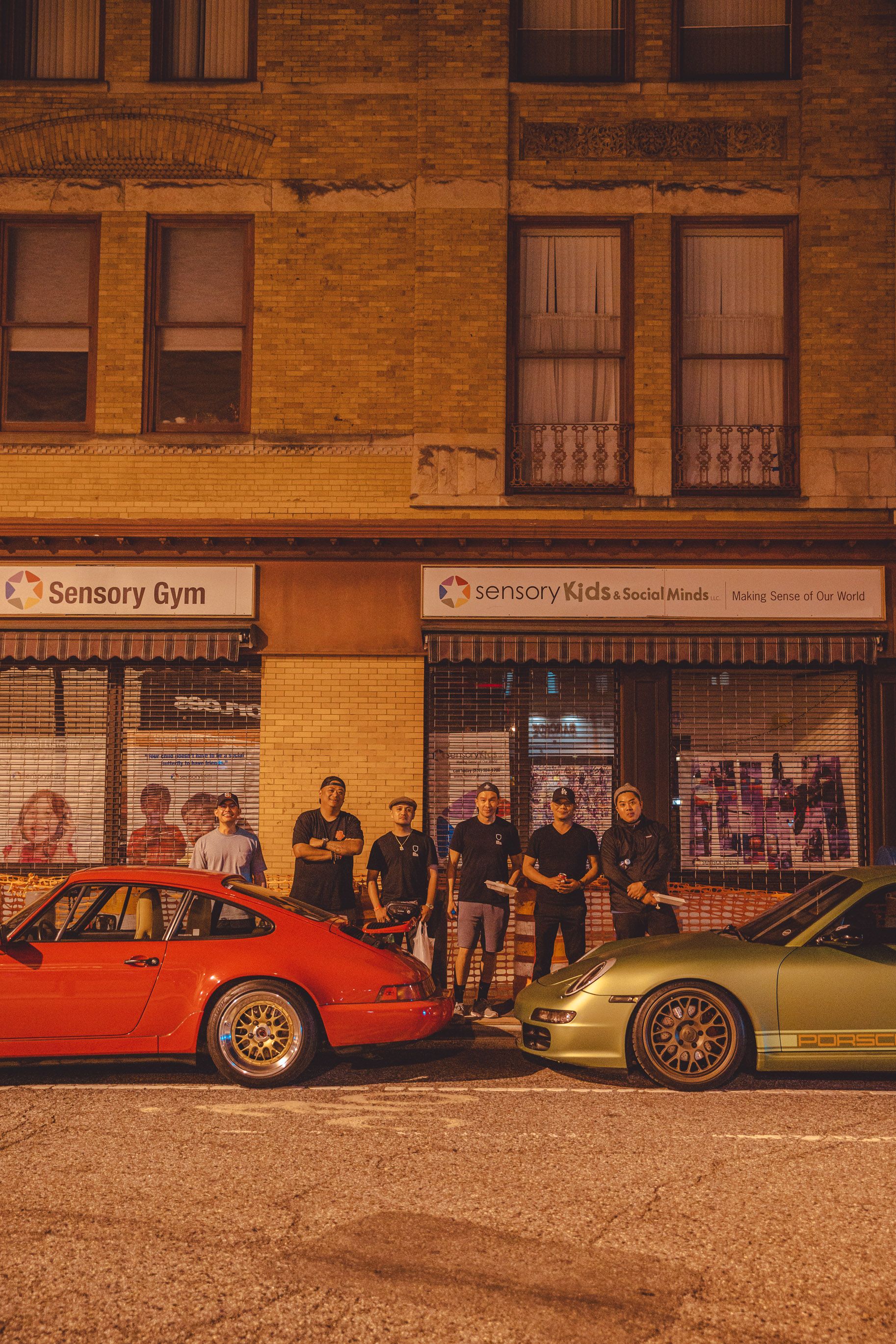 The next day, we all gathered in the same parking garage and the DC guys slowly headed back down. The Cali guys flew back out and I stayed an extra night to visit someone special. Had an amazing time especially during the 20 year anniversary and my hats off to Rob and the rest of the 911 Team for putting this amazing event together. To many more years of success!
I will be working with Rob to sell prints and contribute to his charity. Stay by on social media for the updates. If there are any images you would like for yourself, you can email me at drew@cooledcollective.com and a copy of the image to order a poster.
Check out the blog from the trip!