Hello 911coolers!
On this glorious day, a bunch of us 911 nuts gathered to head to Porsche Experience Center Los Angeles to help celebrate their one year anniversary. It was a day that was suppose to be filled with cars, prizes, time on the track and catching up with old faces along with new ones.
You know before gathering for the final spot, we had to do multiple pre-meets cause….. well cause thats what we do. Our first stop…. Brea, CA right by the famous The Hat pastrami house.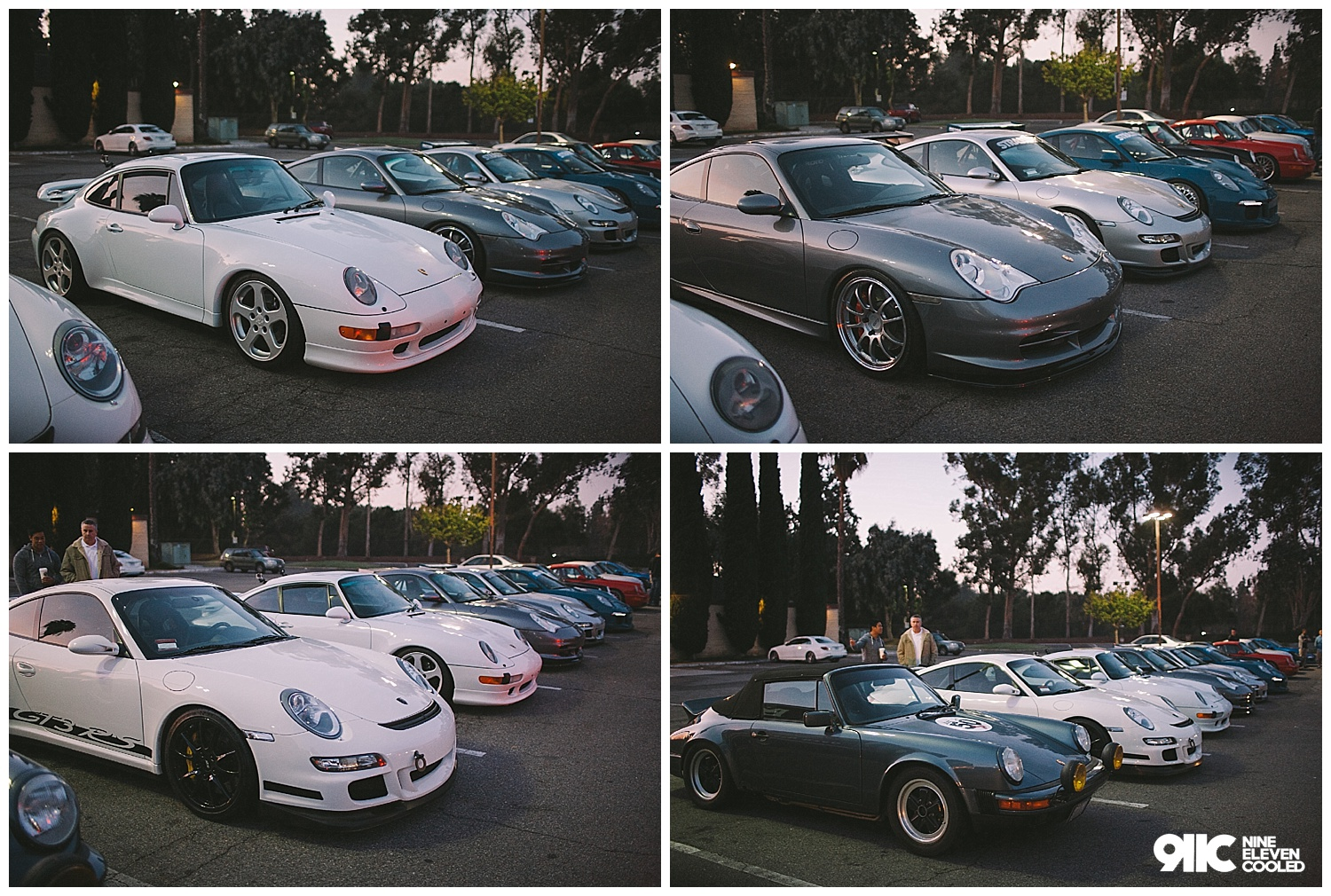 Some of the line up here included my 1997 Carrera S, Sean's 997.1 GT3 RS, Phil's 996 GT3, Godfrey's 997 Carrera S GT3 Tribute, Ivan from Strassports 991.1 GT3, Doug's Gbody Lightweight Cab, Teddy's 90 964 Carrera 4, Wendy's 991.1 Carrera 4s, Jimmy's Gbody, Dan's 993 Carrera just to name a few.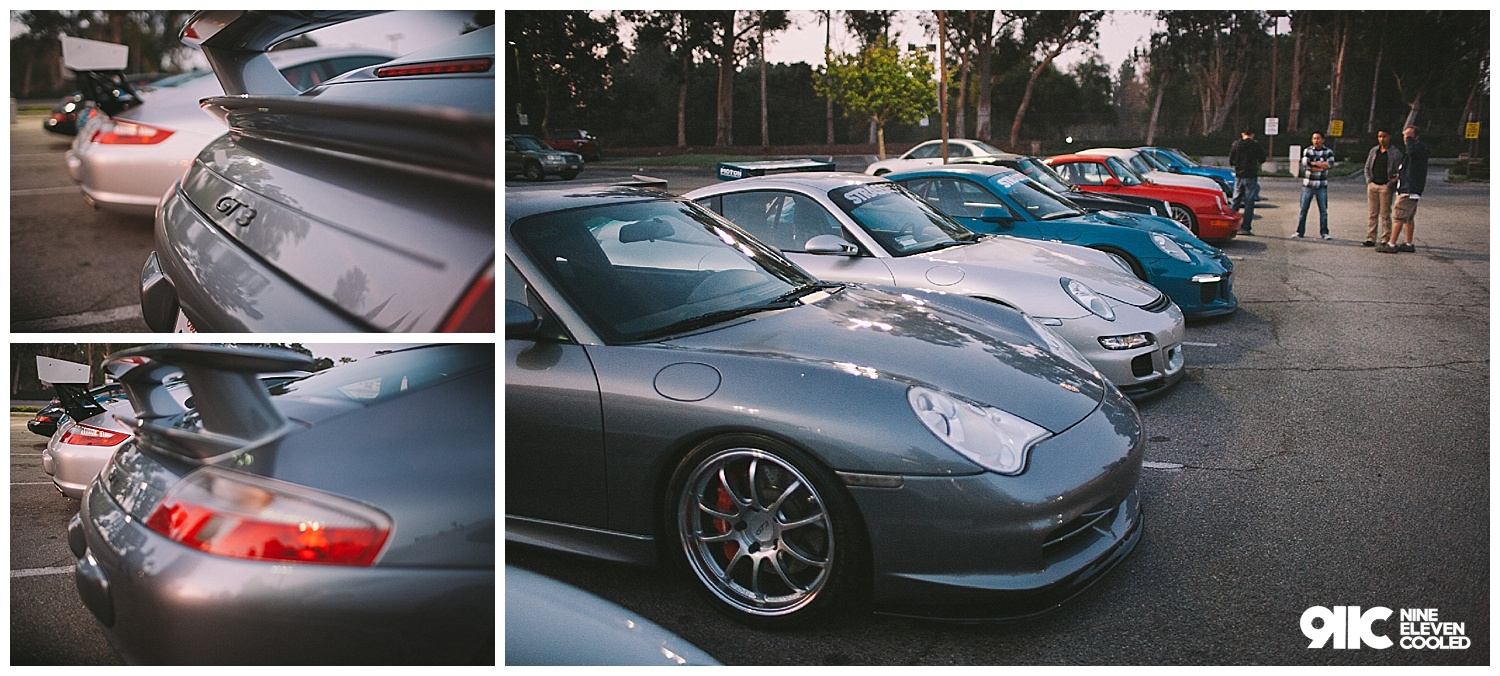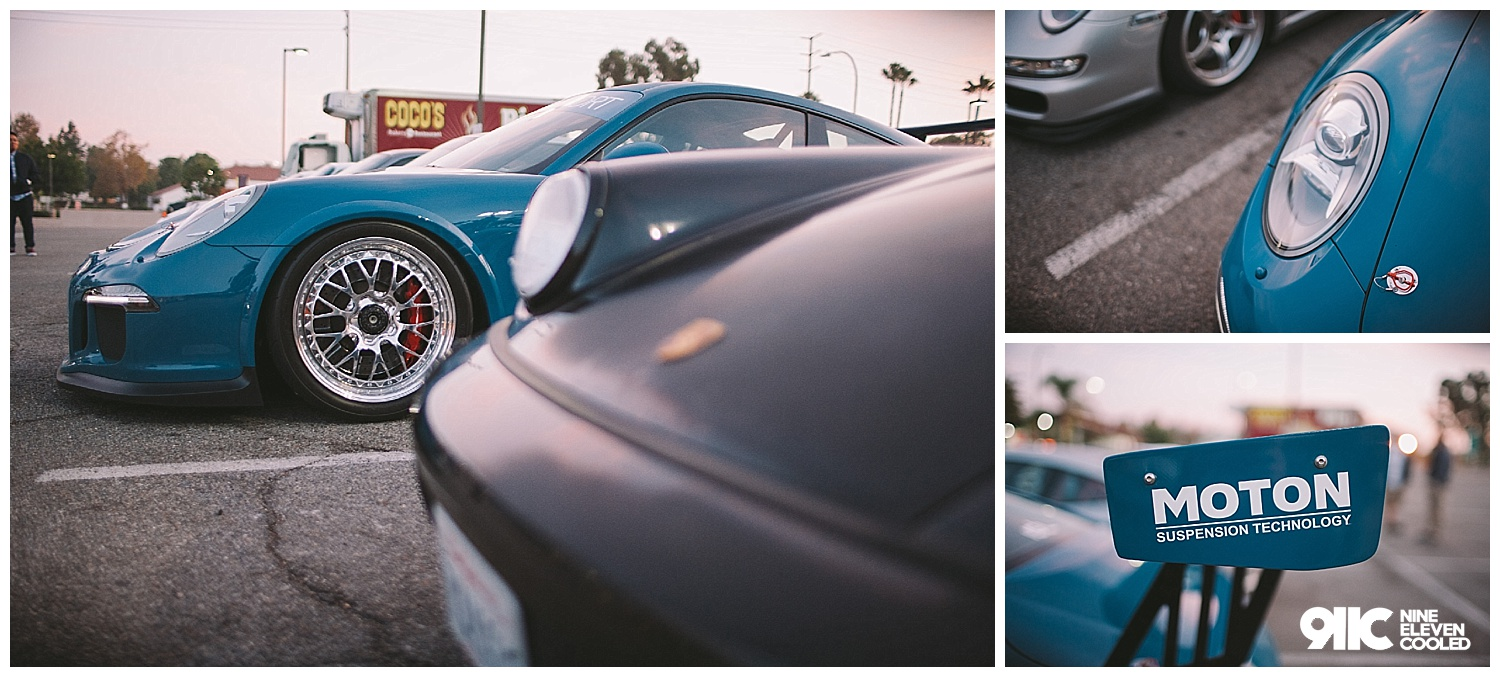 We did stop by our buddy Ryan's shop aka Rywire Electronic Motorsports to meet up with another handful of 911s including Jared's newly redone 89 964. I didnt get any photos here because I was doing Instagram stories from Rob's @the964page and then my own videos. Life is hard folks.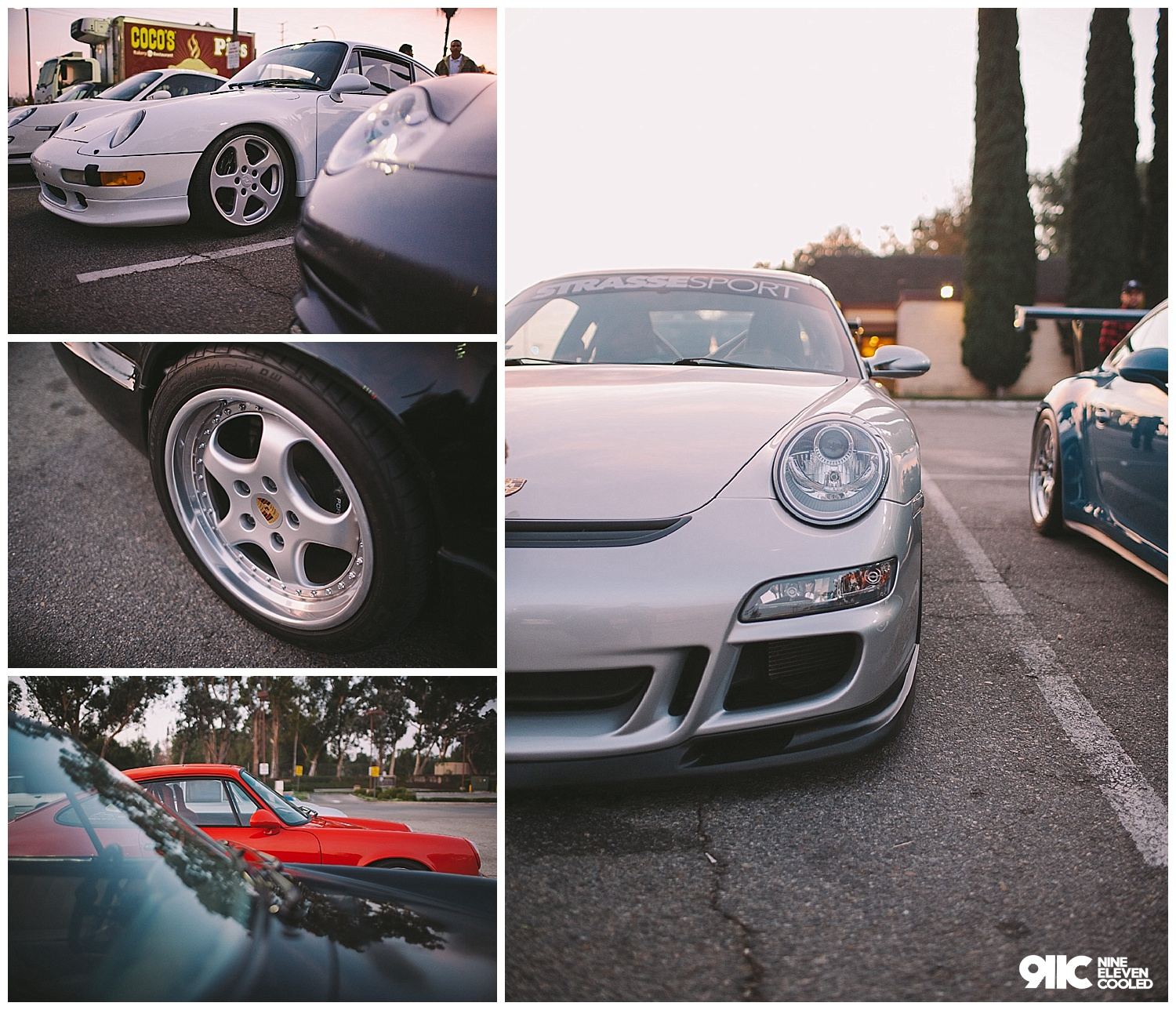 Once we got into Pecla, we had some donuts and a breakfast burrito. Caught up with some old and new faces and then went back into the parking lot to see what other kinds of goodies would roll in. One of those cars that caught a lot of attention was the new Gunther Werks 400R driven by CEO Peter Nam. Check out the details on this puppy.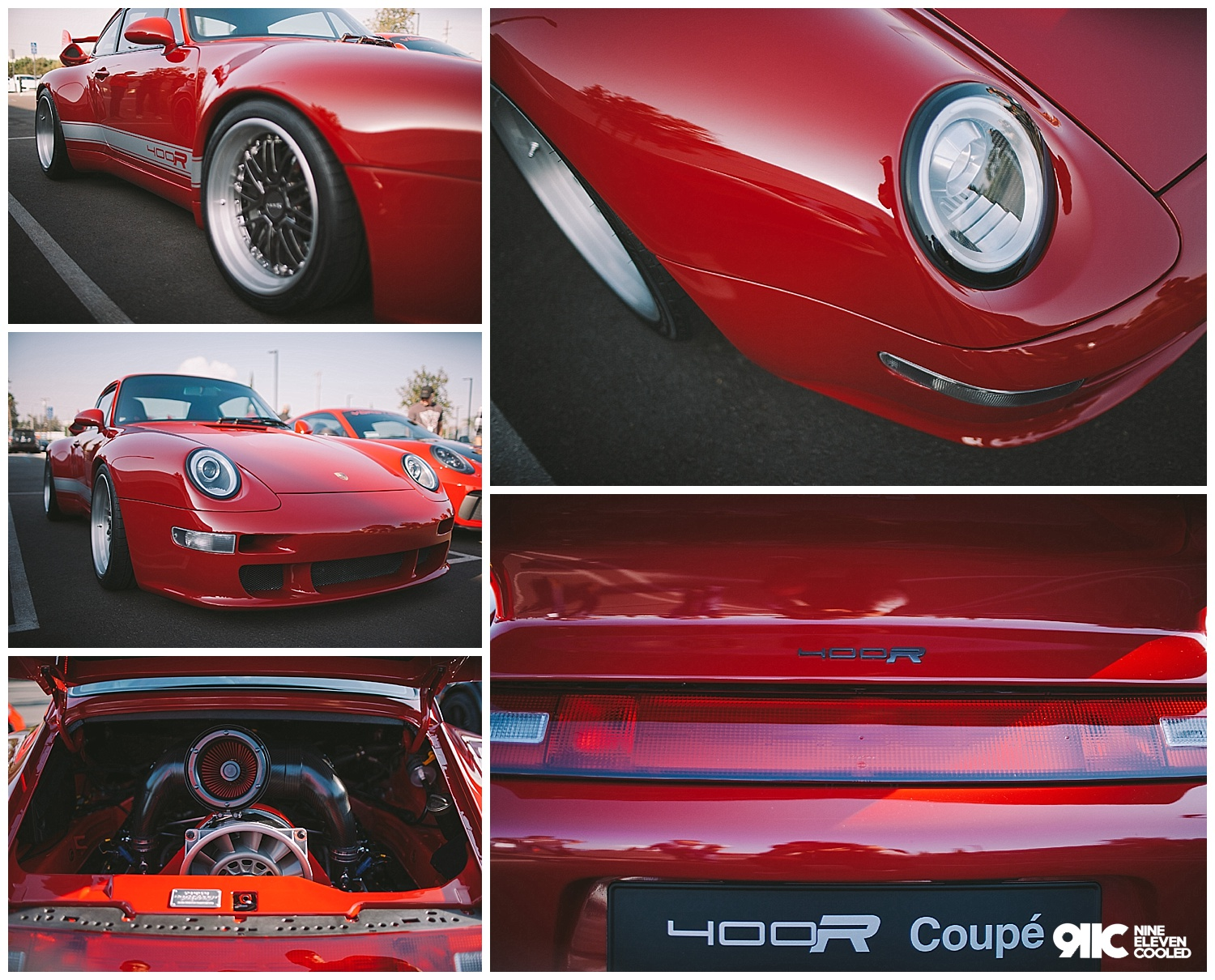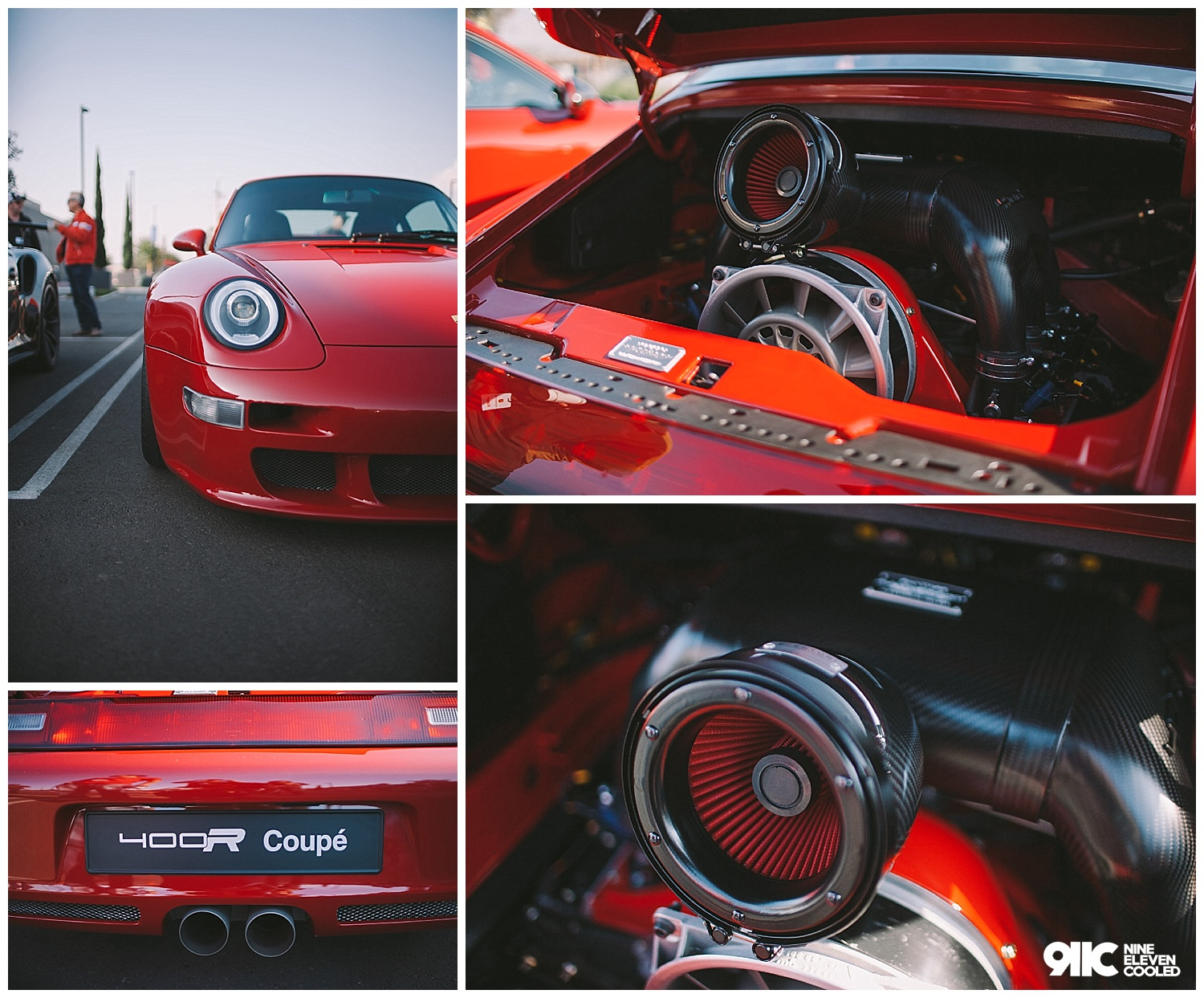 Now those of you that know me know that I am a fanatic for white cars and although most of you probably dont like the infamous 996, I had to do a mention on this minty 996.2 GT3.

I ran across this little gem walking around the parking lot and from what I could tell… it looked like a pretty legit long hood RS. I later saw a woman get into the car. Sorry I didnt pull much information on the car but look at all the pretty bits.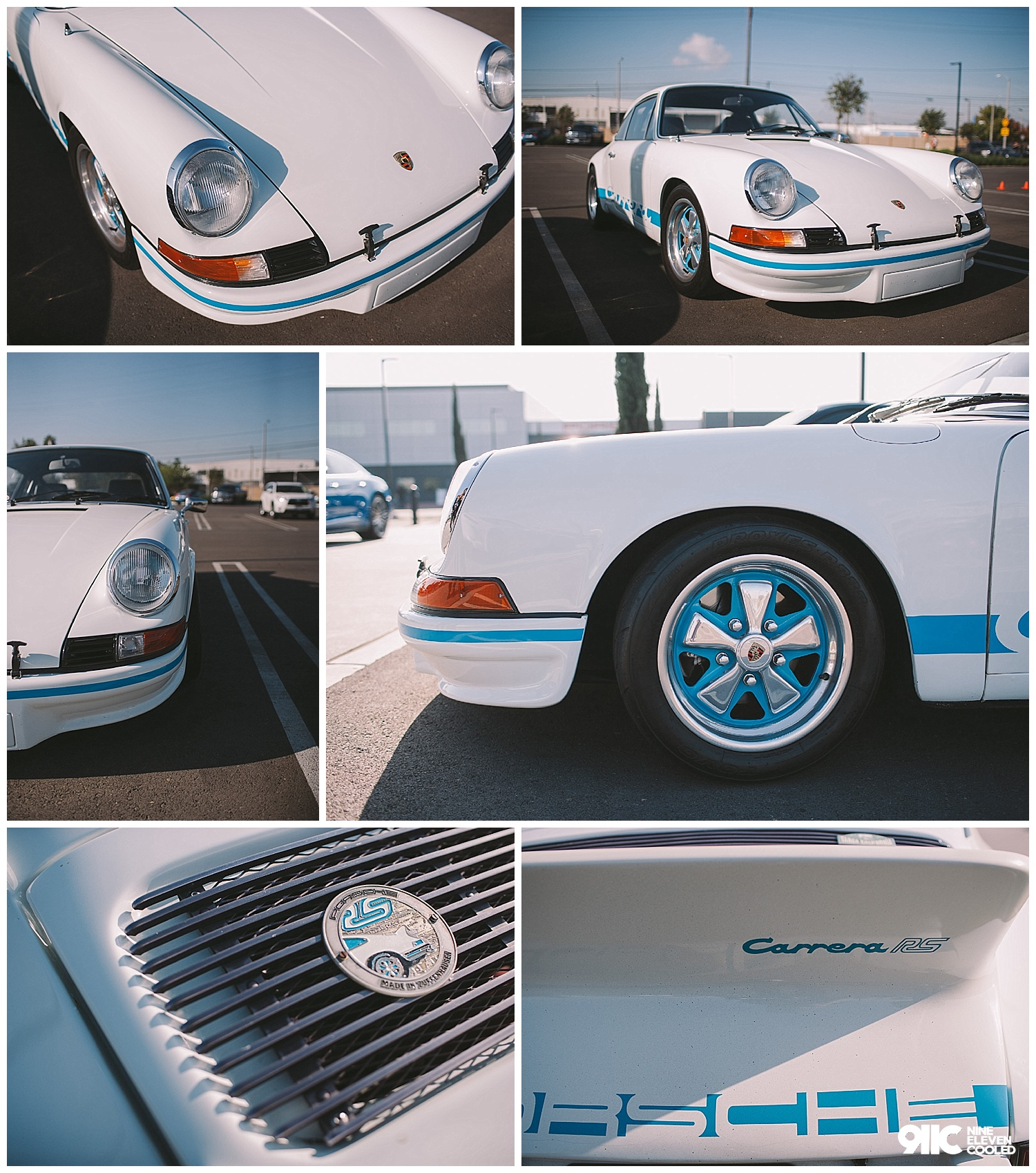 A very cool car that I came across is Jack Olson's 1972 RSR… you may have seen him featured on Petrolicious where he talked about having one car to do it all. Looking at the patina on his car shows the character and history of this 911 and it had a lot of stories to tell.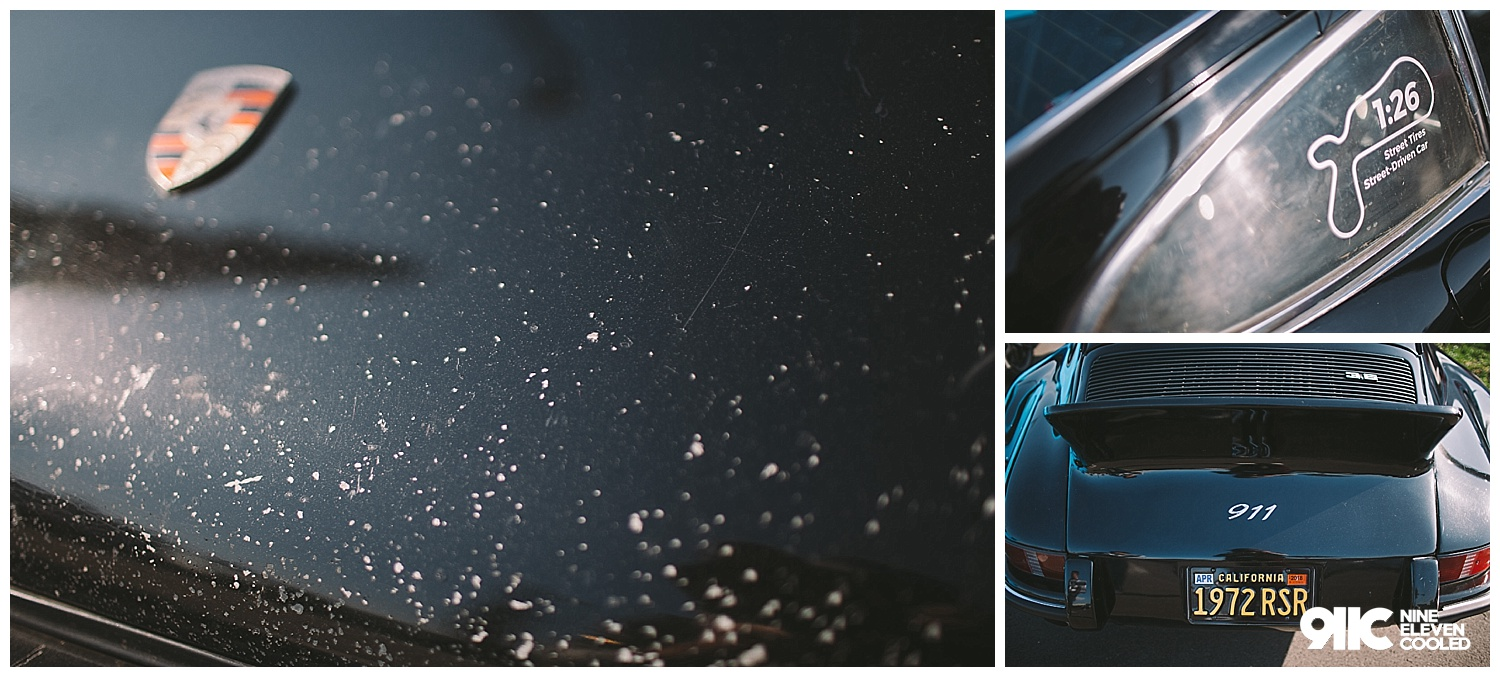 One car that got a lot of attention outside the 400R was Rstrada's 993 RS just sitting on the outskirts of the parking lot. Well along with the other fleet of Rstrada's boys that always shows their exemplary skill set of style and function. A real RS in all of it's glory… definitely made Teddy reconsider everything about his life. lol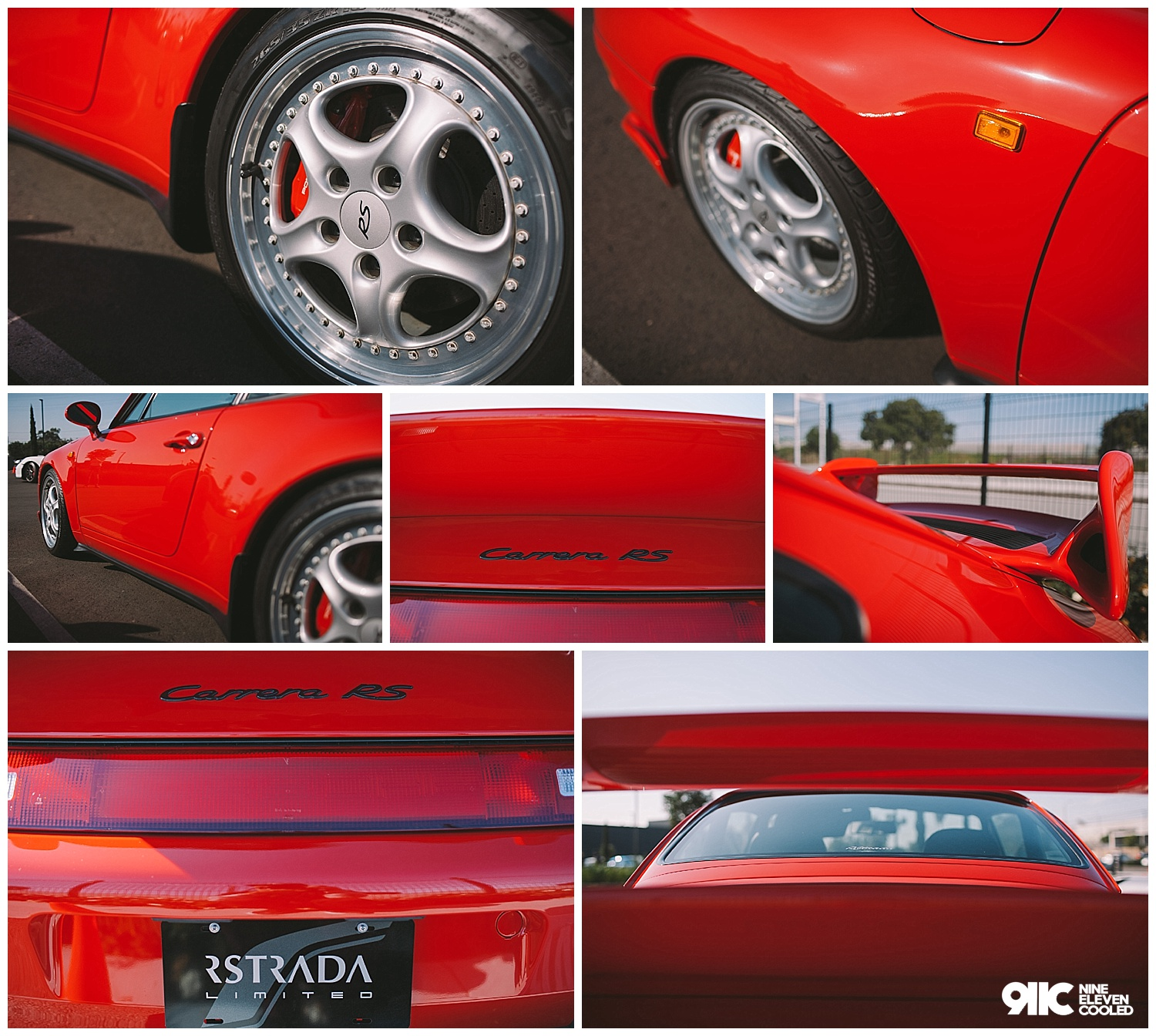 One car that caught my attention was this Murano Green C4 with glossy black RUF wheels with yellow calipers. It was parked right next to my C2s…. so naturally I drooled over the fact that the color combo was so unique. Owner @mcryb was telling me that it was all done by the Rstrada boys. Of course… bravo to the boys at Rstrada.

Pumpkin pumpkin pumpkin… this orange is the death of me… Ryan from Rywire just keep his baby in tip top condition. So clean, so beautiful. That RS life is real.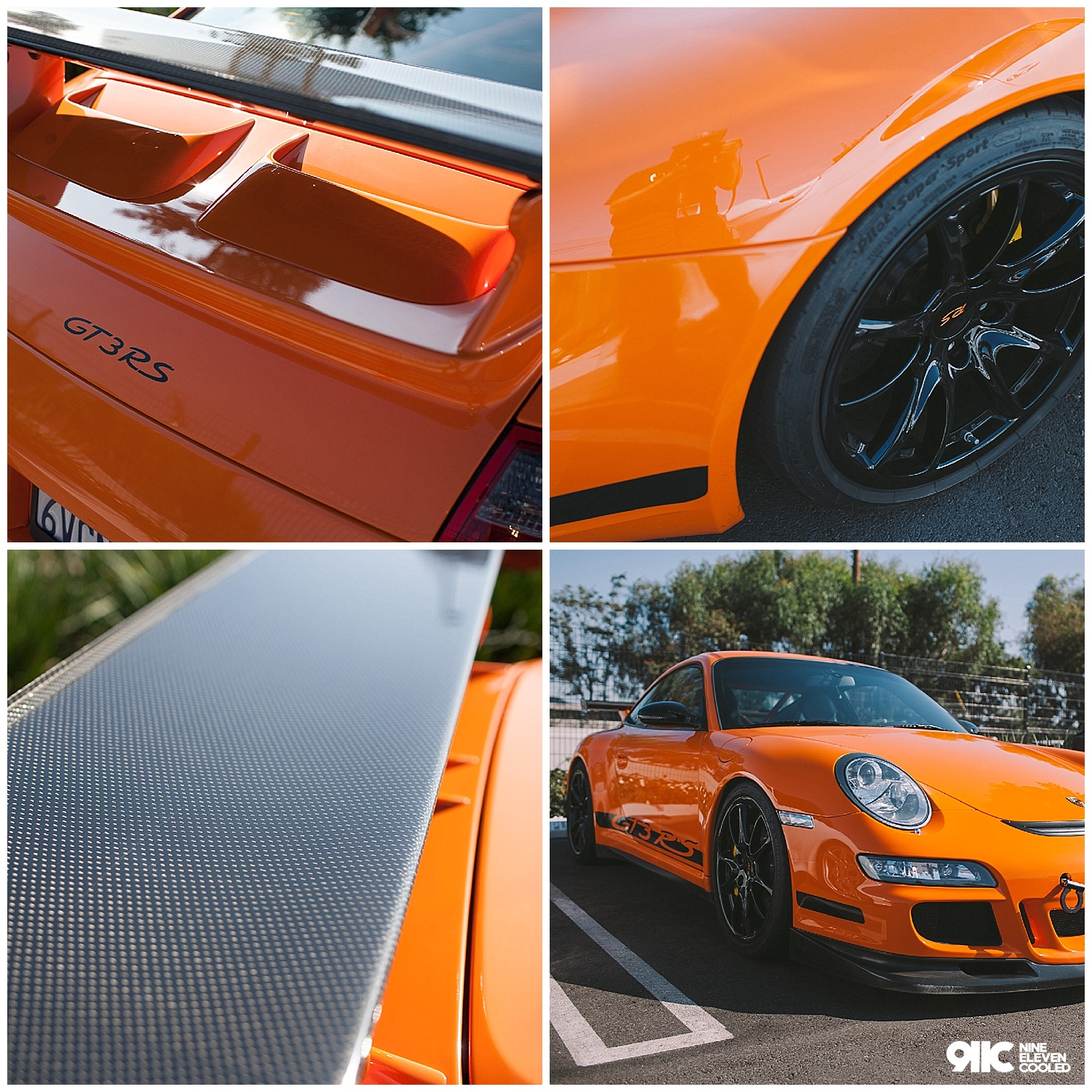 I was able to get some sample shirts produced and Teddy @formula9xx was kind enough to sport it for me in front of his 5x blooded out 964 C4.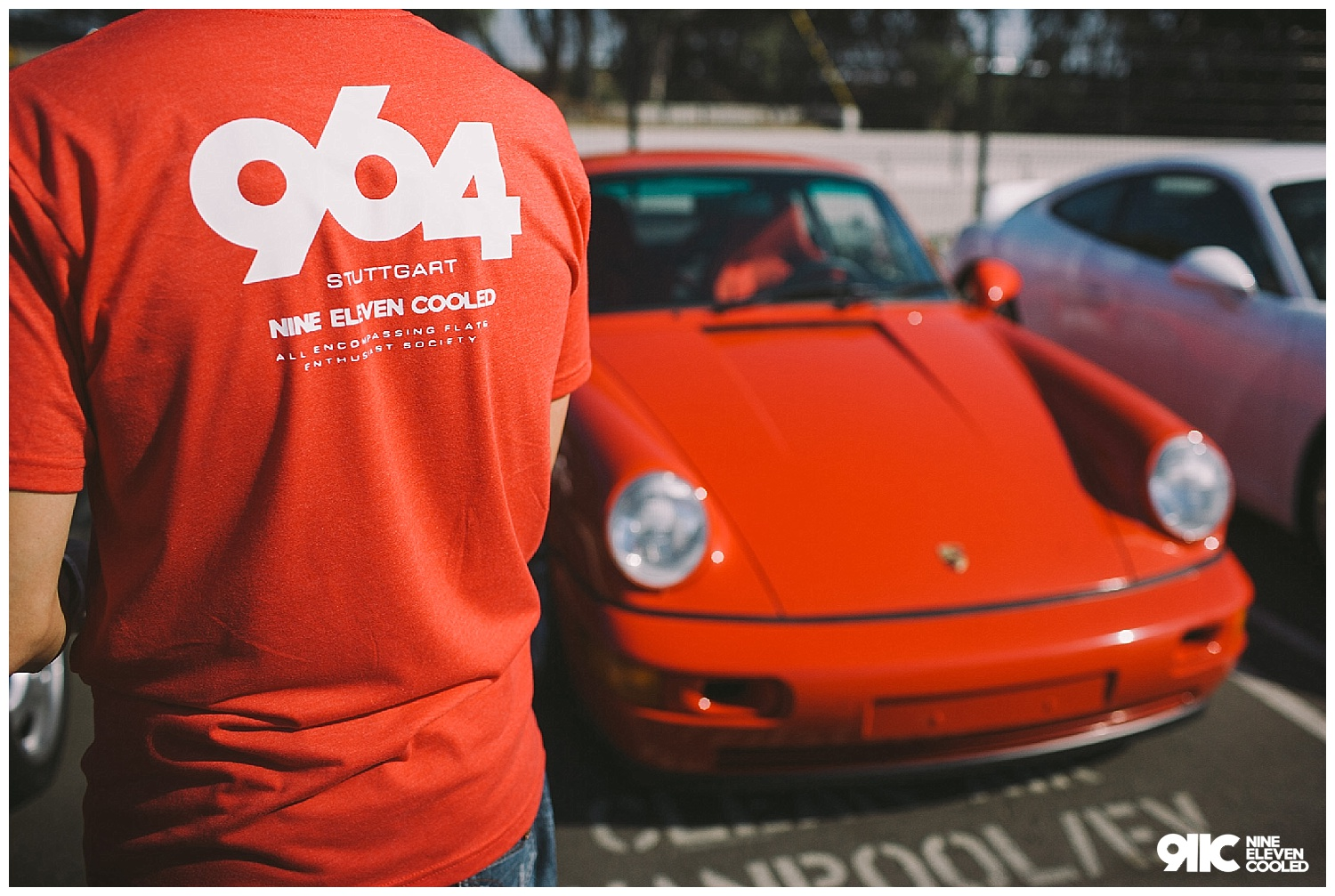 Jay @rauhwelt with his custom 993 RSR… that violet mixed with the acid green calipers…. oh yas…. and then there is Phat with his wide ass Cayman. MBN.


Thank you to Porsche Experience Center for hosting their 1 year anniversary and opening your doors to all of us fanatics out here. You guys can see the rest of the experience on the videos where we hit on the track with a 991.2 GT3 in Carmine Red with all of the Vorsteiner bits along with me in my 993 C2s.
Thank you guys so very much for tuning in and I will see you guys on the next one.
Drew
Porsche Experience Center
19800 S Main St, Carson CA 90745
888-204-7474
https://www.porschedriving.com