This year's theme for the Toyo Tires black and white photo contest took place on Saturday August 27th, 2022 at Ancillary Studios in Costa Mesa. Same stage as in 2021 and so glad it was because it is a glorious location for this event. Set at an hour before sunset, it is always amazing to see the golden rays hit the floor and give off all of the vibes a photographer could ask for.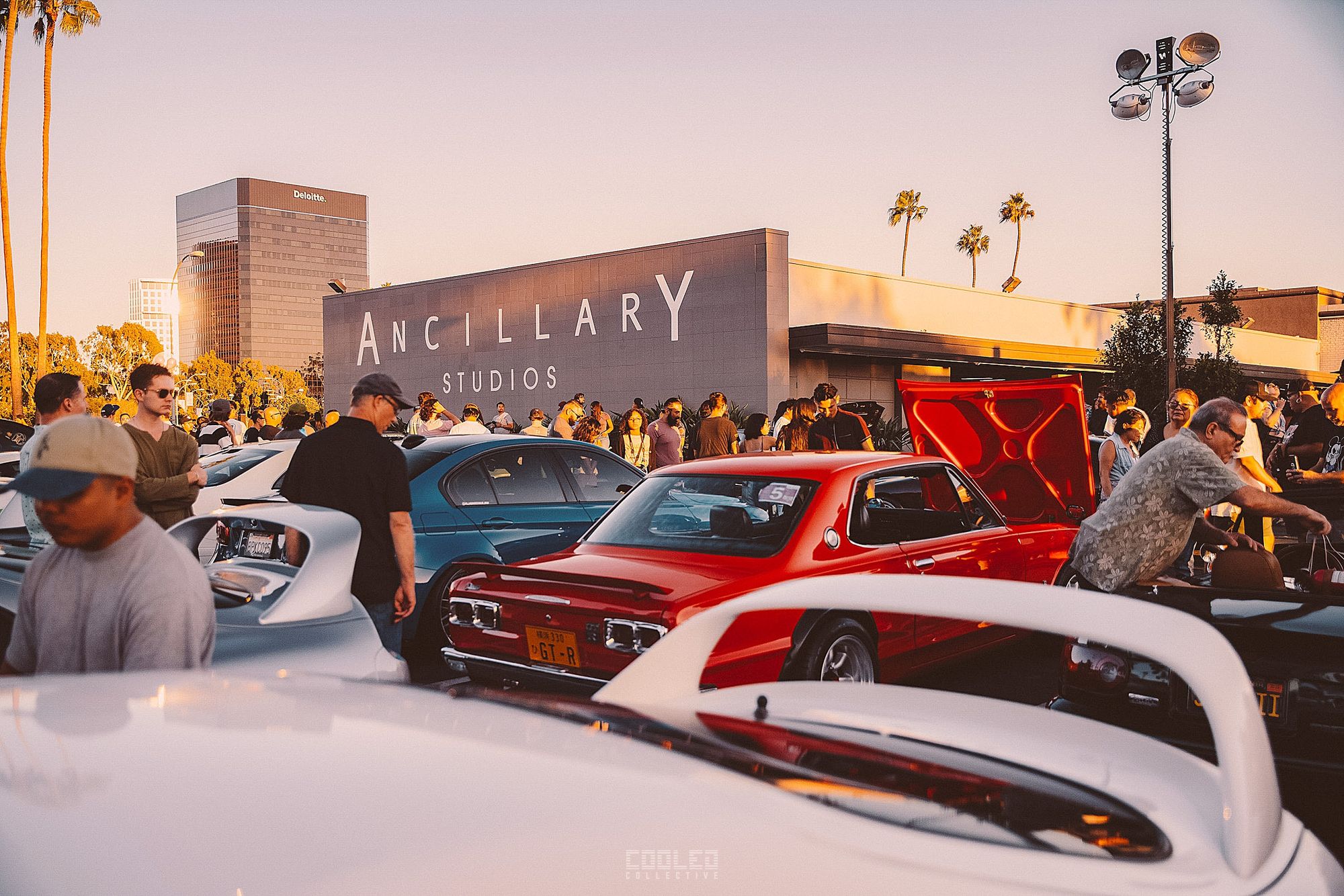 The event started at 6pm and when I arrived at 6:05pm, it was already packed! As you can imagine, in good old Toyo Fashion, a huge array of old school, new school, Euro, JDM, etc showed up in masses.
I was blessed by Stan Chen to bring my 2002 NSX to the main stage as the theme was Black and White and the Grand Prix white fit the theme perfectly. Due to some work commitment, I was lucky to have my buddy Ricky drop off the car to Ancillary Studios for me in Costa Mesa. Park directly behind me was this JDM mob boss car, the Century in good old fashion black. If you know, you know about these rides.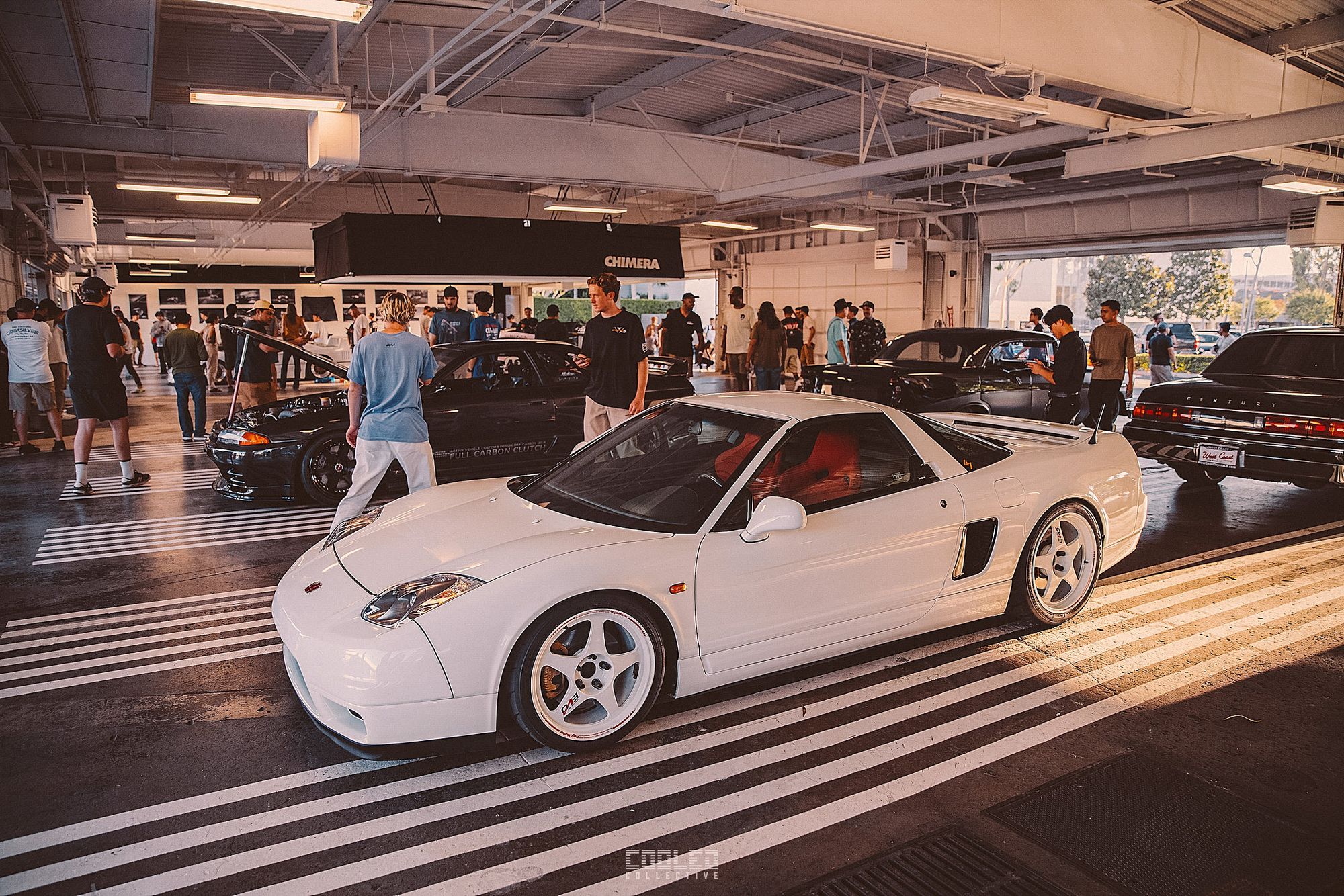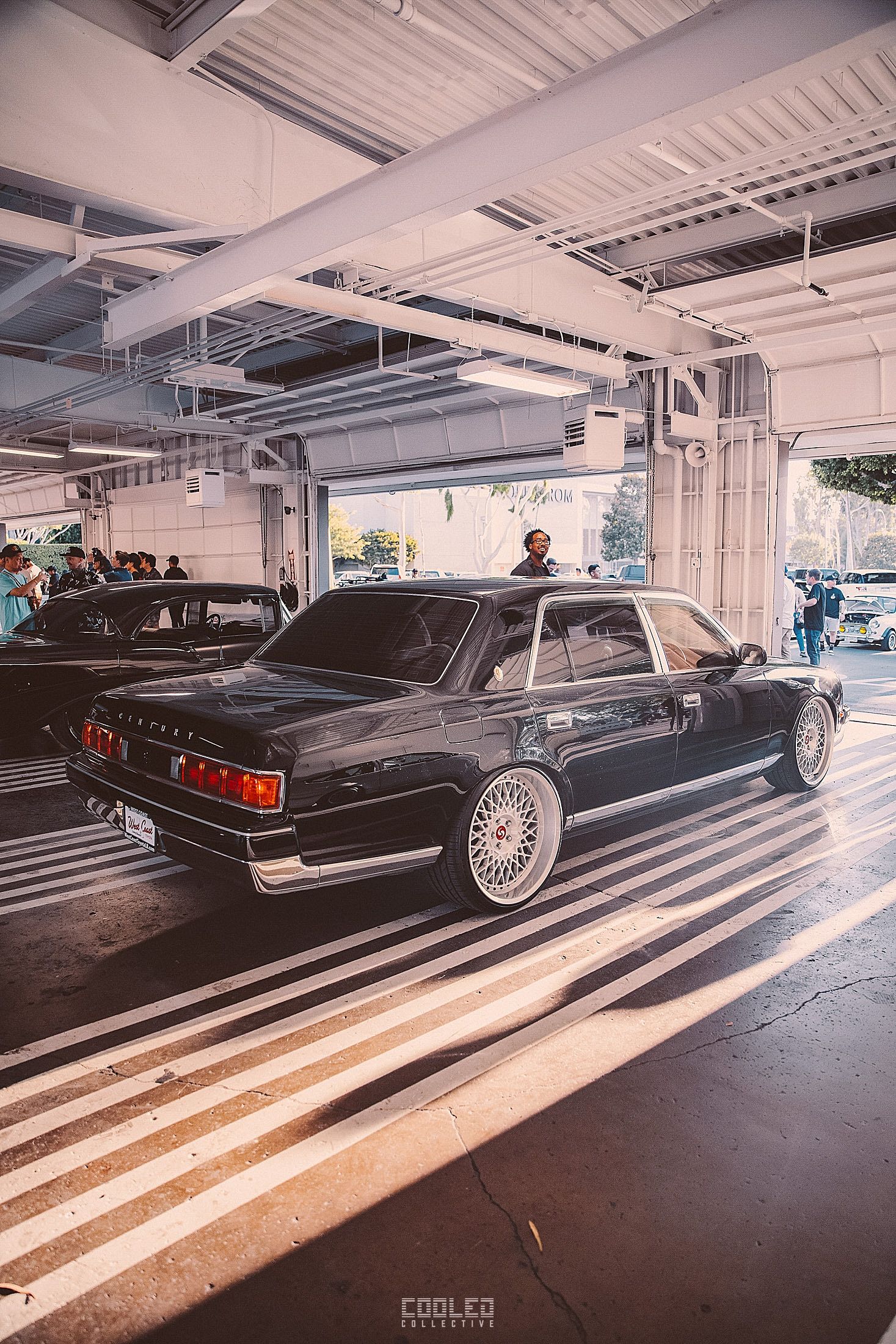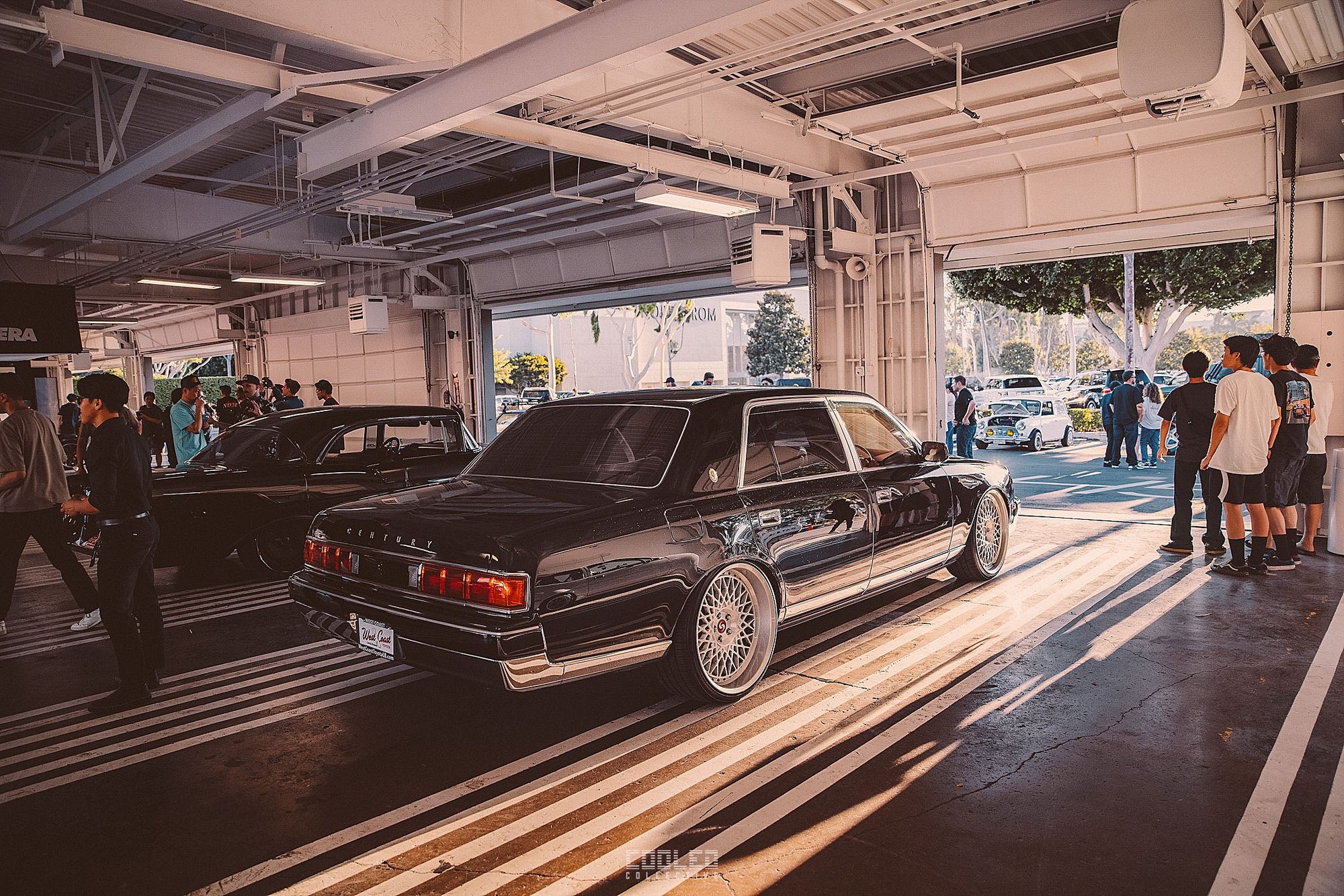 Next to me was the Active4488 full carbon R32 GTR that first debuted at the 2021 SEMA Toyo Treadpass. I only got a single shot of this ride because it was surrounded by fans all night. The homie Matt with his 1956 Bel Air was looking mean as hell next to the Century.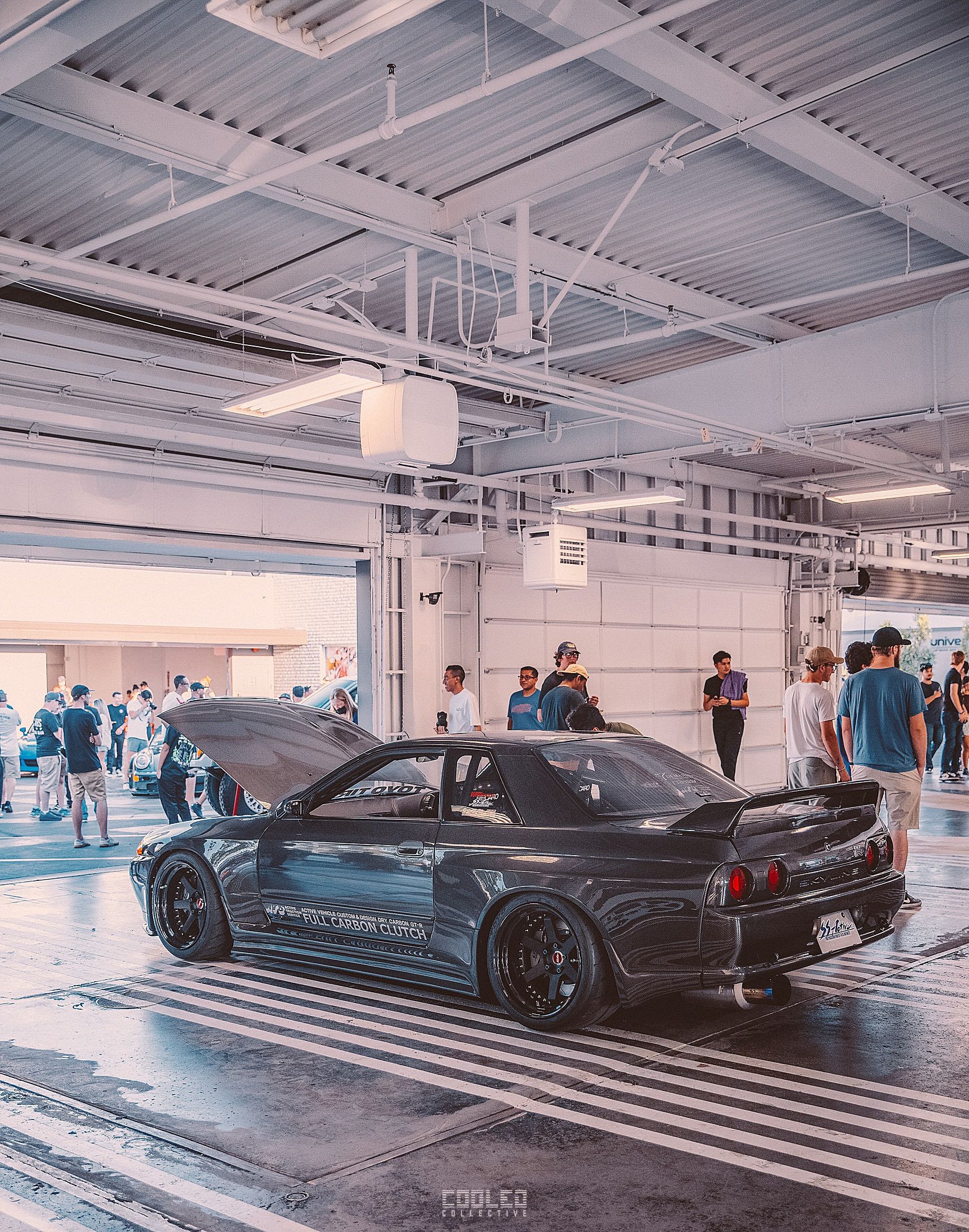 In the corner was a white AE86 sitting on some deep dish Watanabe finished in a classic Silver finish. The light was hitting this little old school just so right and the long shadows gave it all of the dazzle.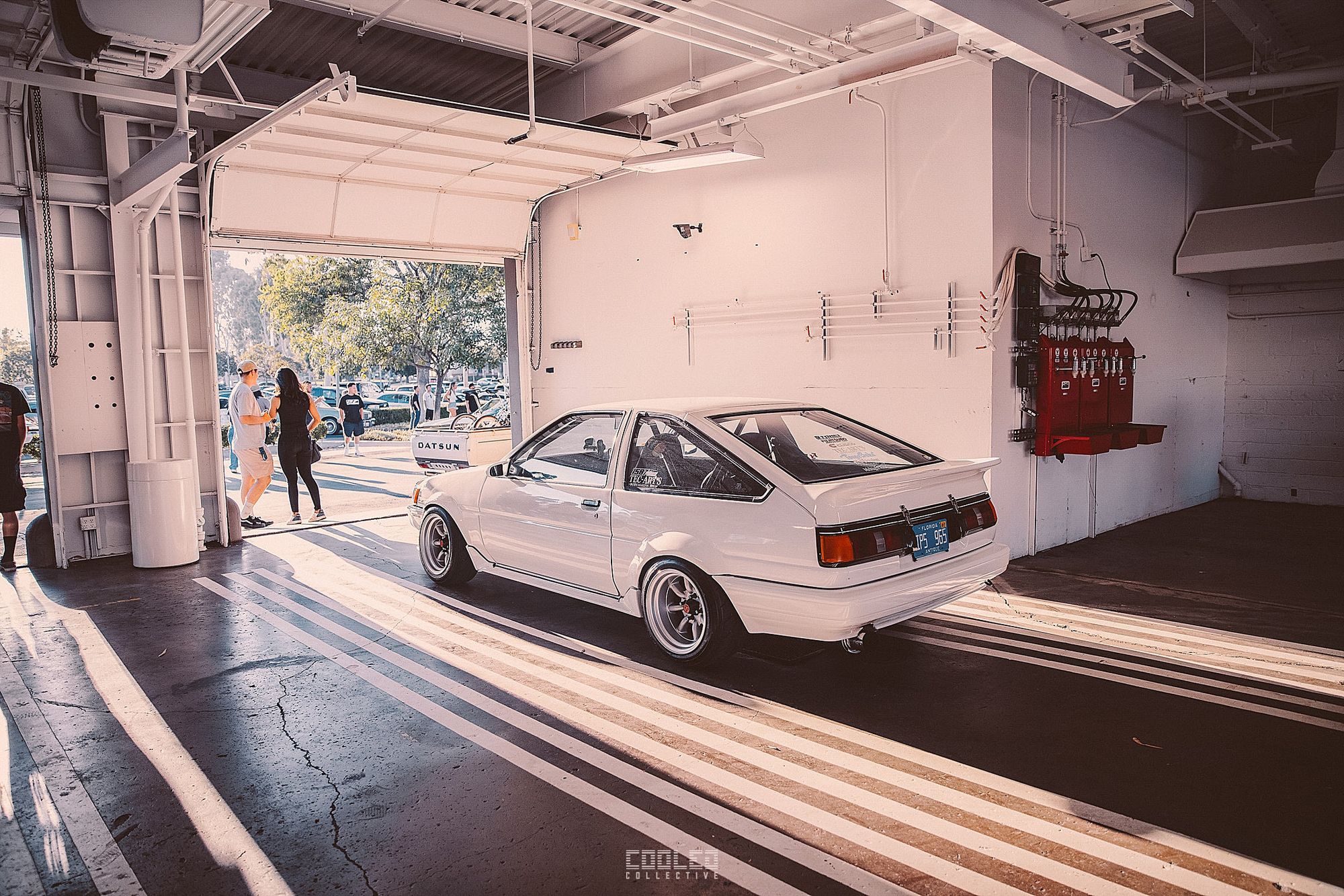 Front and center was the BBI built Hoonipig that just competed in the Pikes Peak competition. This build sat underneath the Chimera softbox for all of the soft light.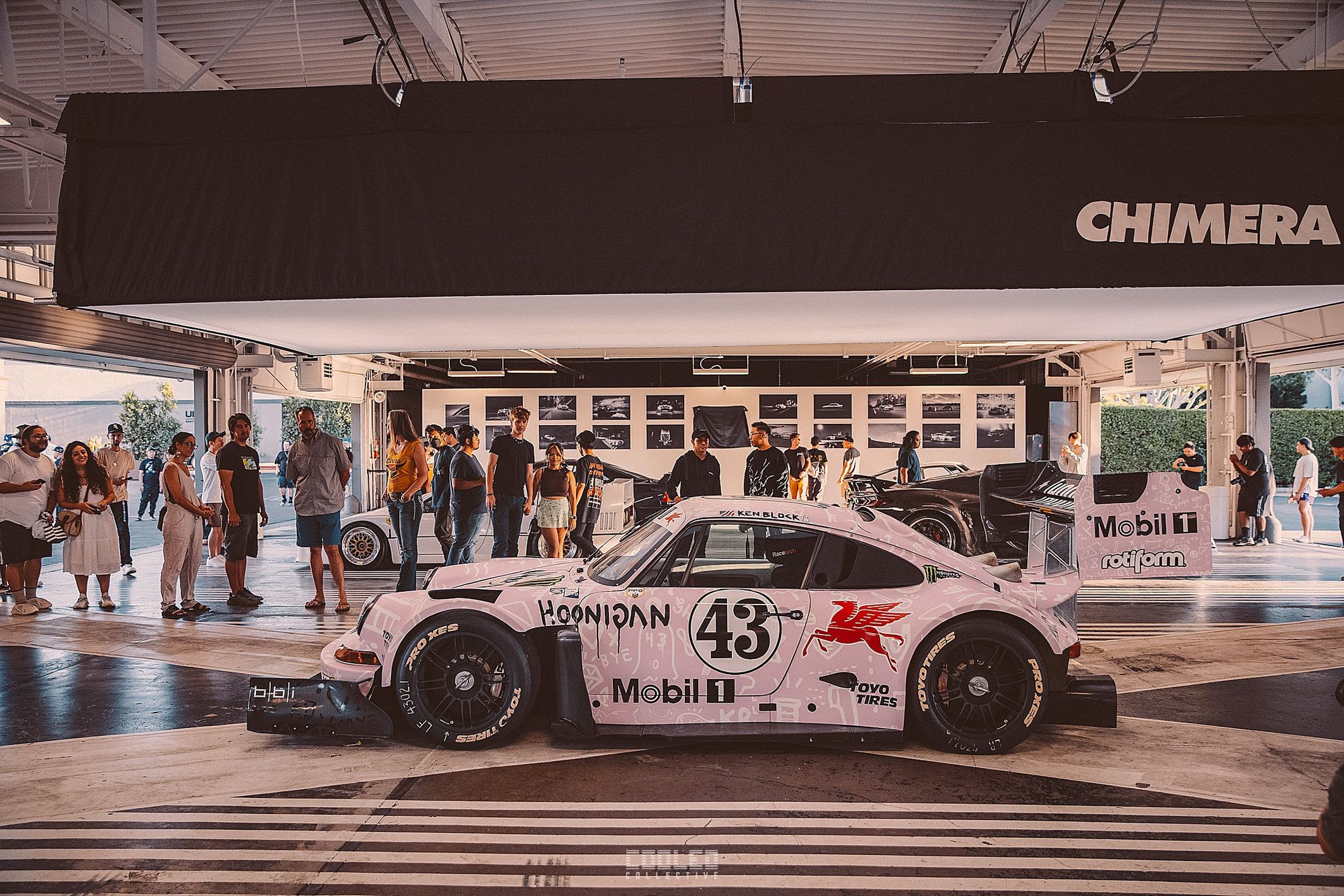 You already know that Greg's White F40 sitting on some gold BBS got much of the attention that evening. Looks to be running a more aggressive set of lips than it did last year at the same event. Looks like Boden Haus have been making tweaks to it perfect the stance on this unicorn.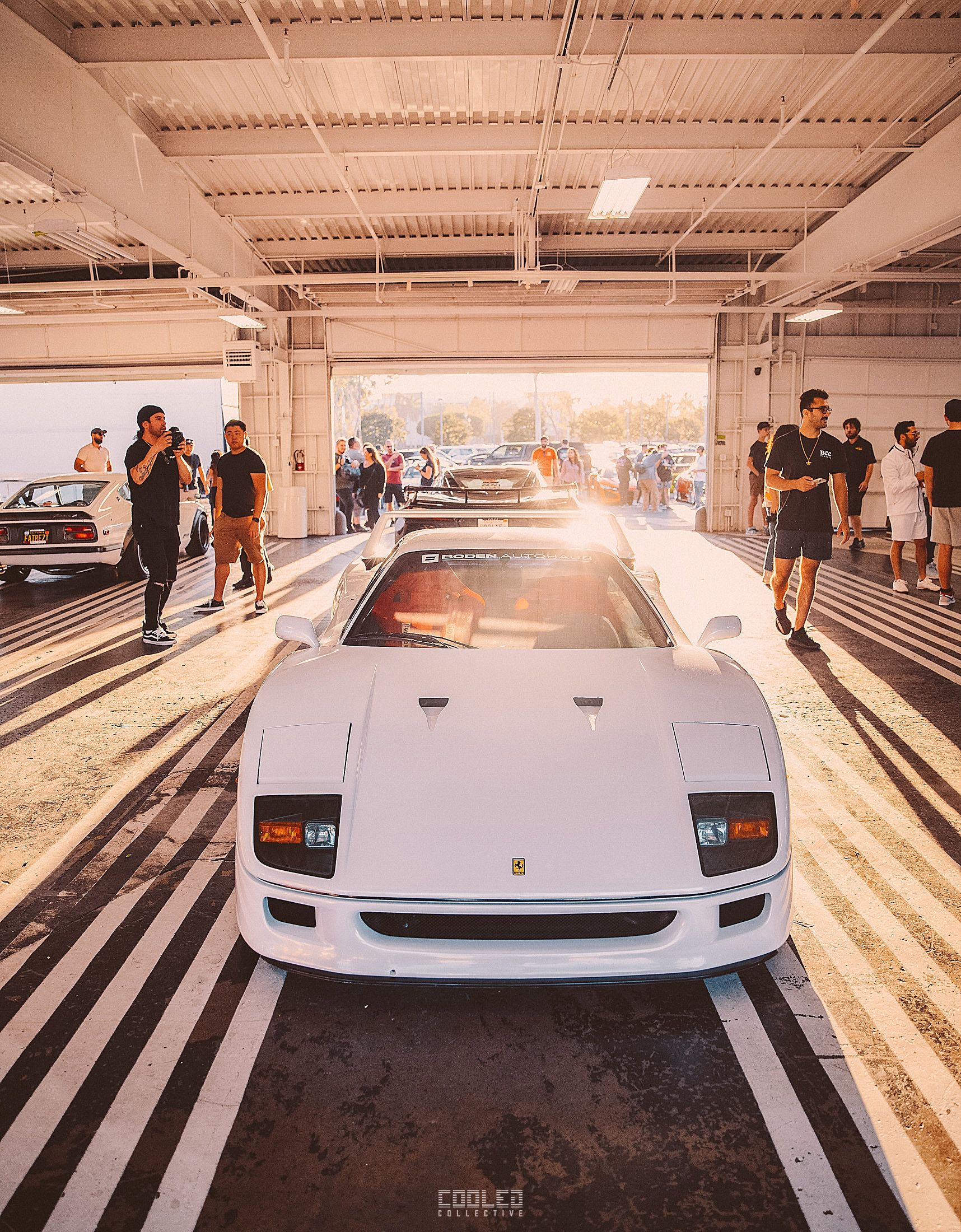 I only grabbed this quick shot of the finalists because it was so crowded when I was hanging around and checking out the gallery. Plan was to try and make my way around again but got too distracted by all of the things that were going on. Big congrats to all of the finalist and the winner of this year's competition. Some very nice stuff was hand picked and recognized.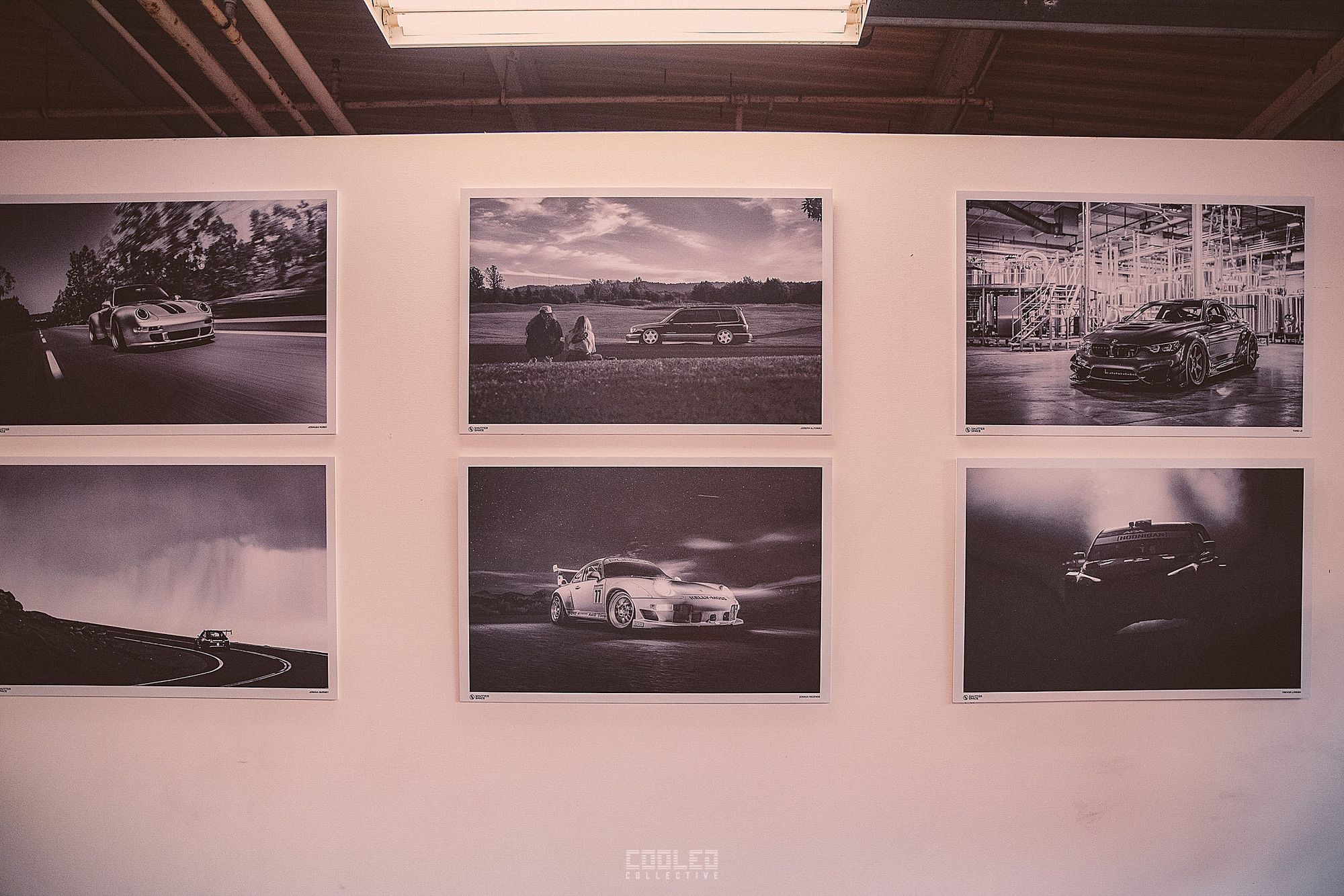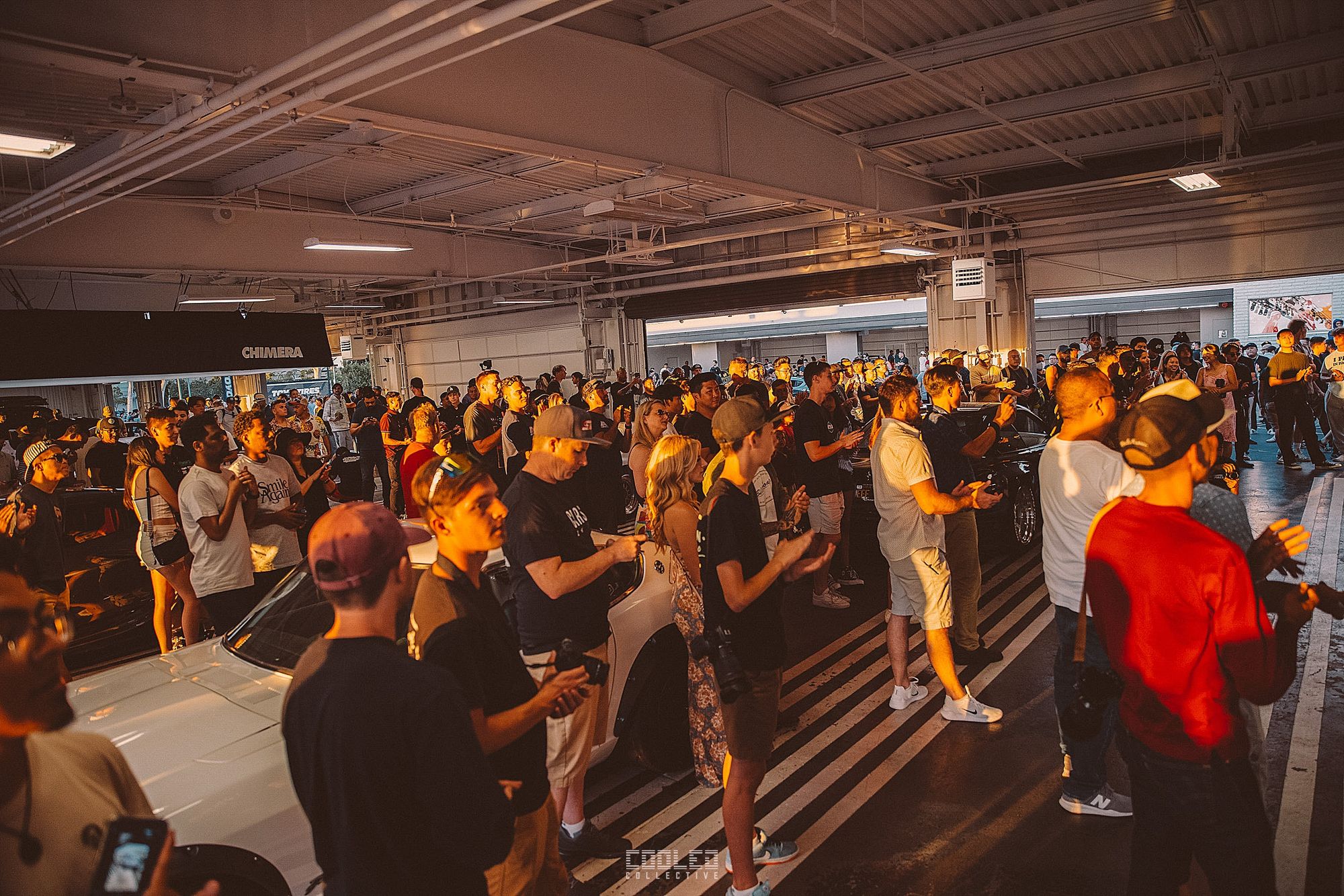 Of course at any Toyo event, there is such a diverse group of cars that show up and a lot of nice things to look at such as this Datsun with some 90s BMX jewels like GT Performer and Haro.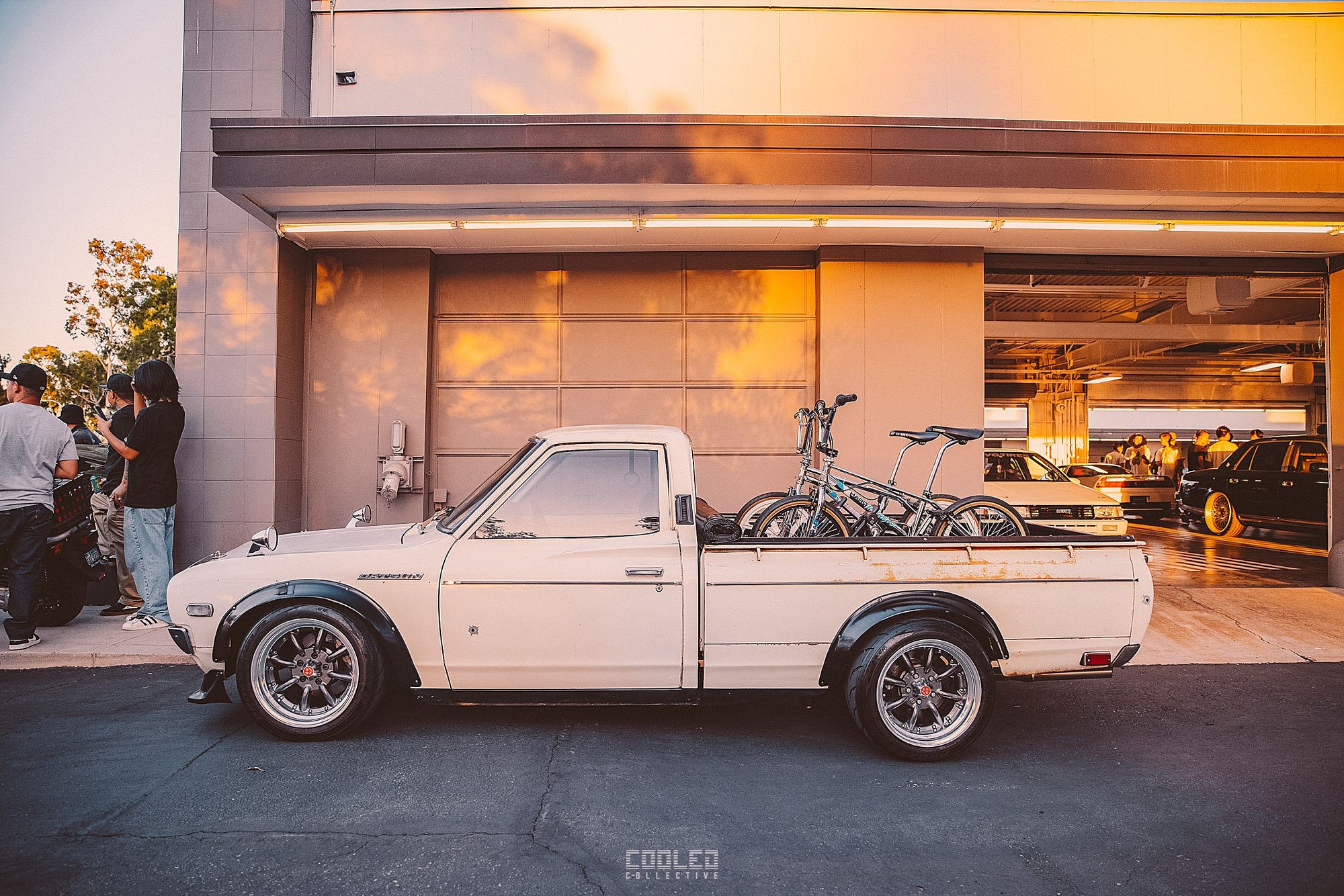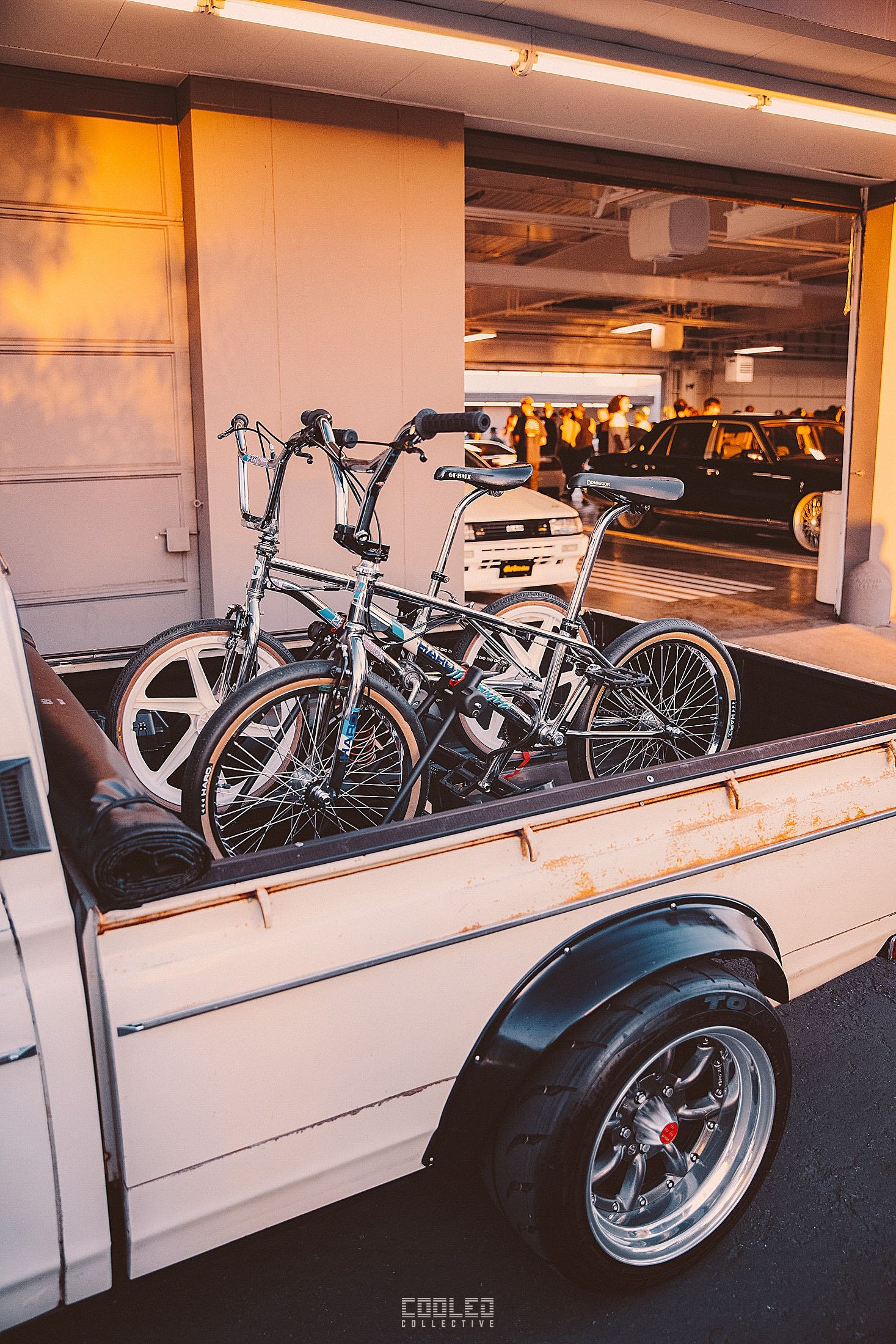 The scooter gang came in relatively deep and Ruckus and Grom's filled the side of the studio. This particular Ruckus caught my eye with the Gucci seat and turquoise frame.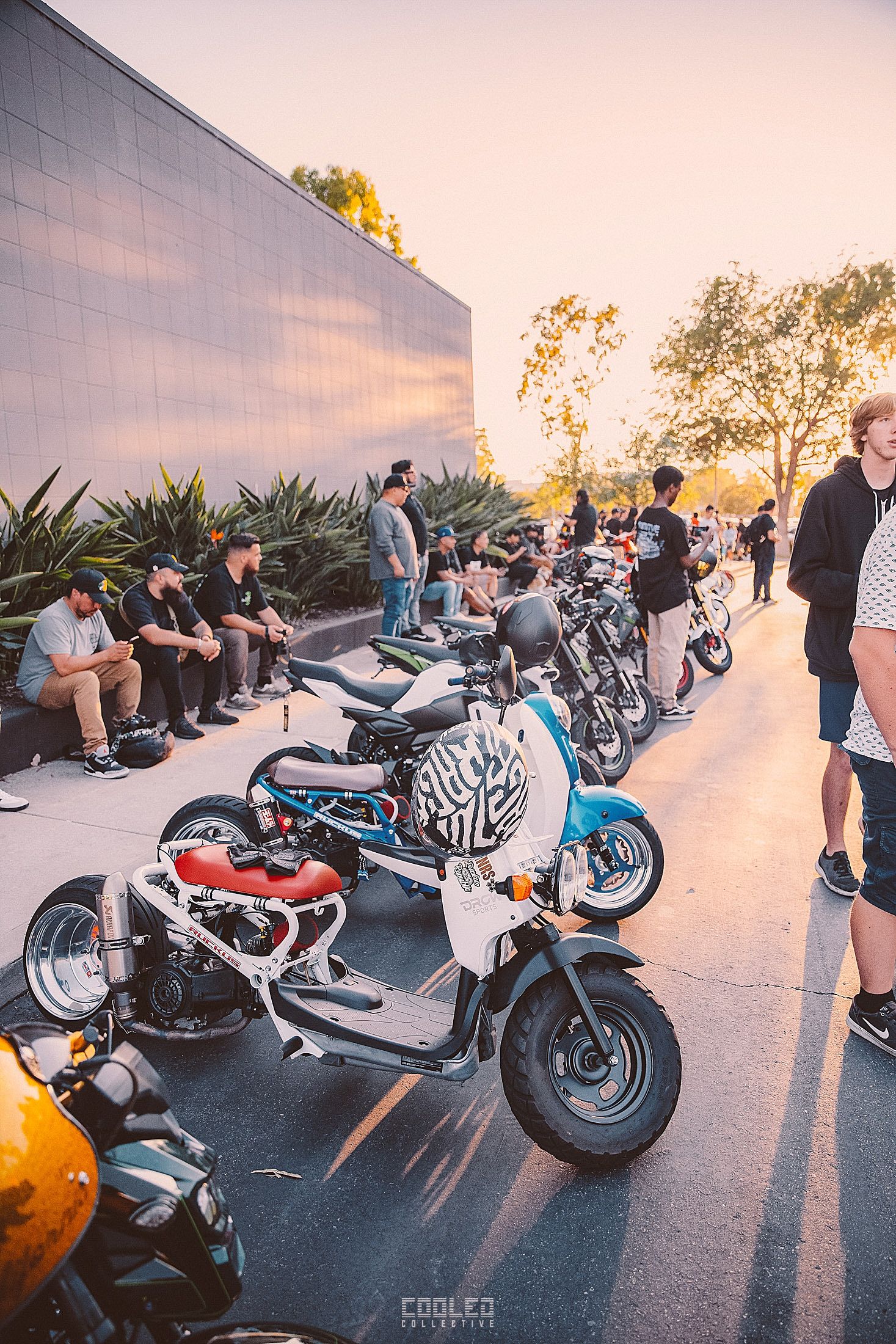 Love the look of old Toyotas and this Celica GT had all of the presence. The front end does it for me as a lot of 70s JDM cars have a robot-ish face that gives it all of the feels.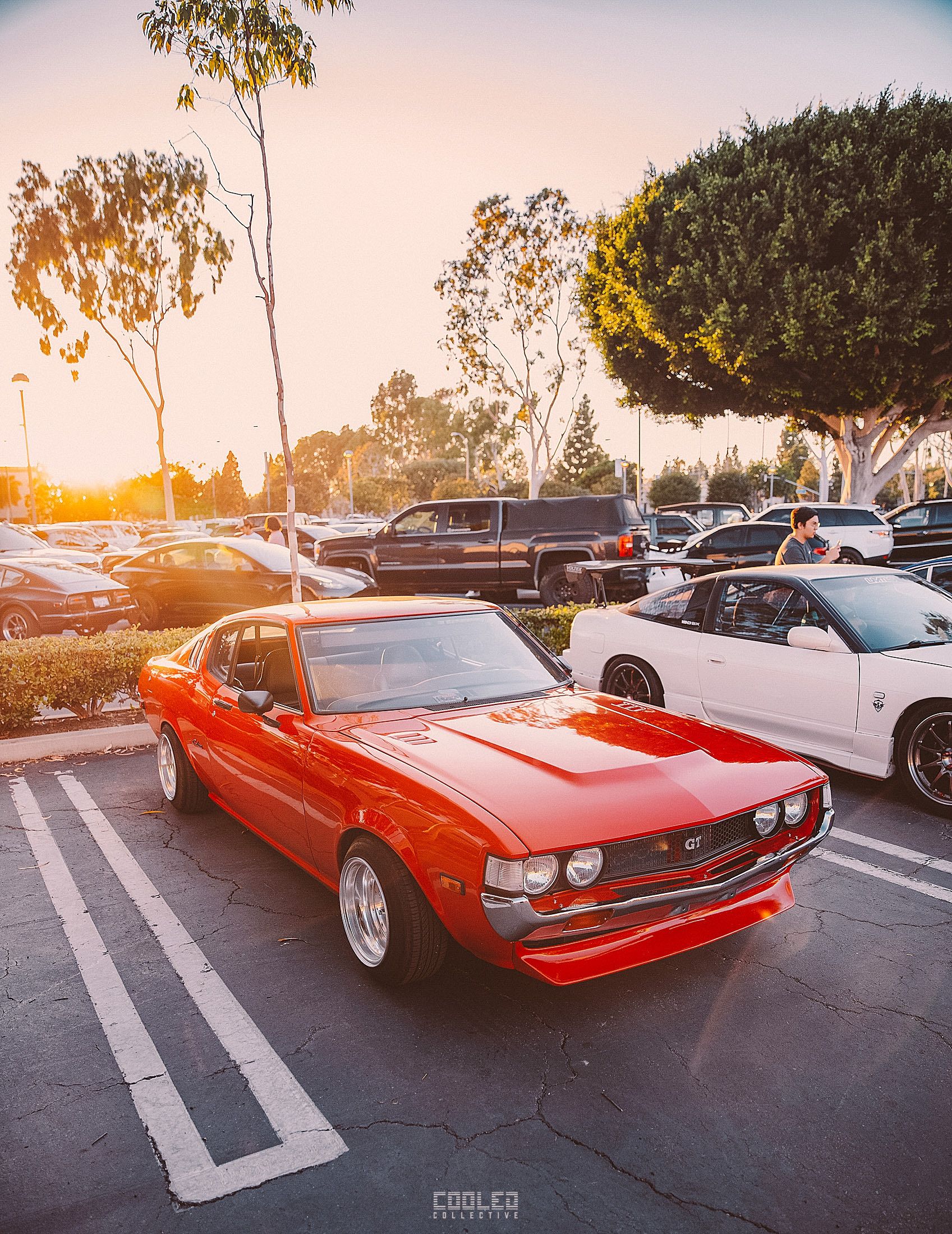 In between the two studios were modified cars reppin' Toyo Tires and always a beautiful selection of cars.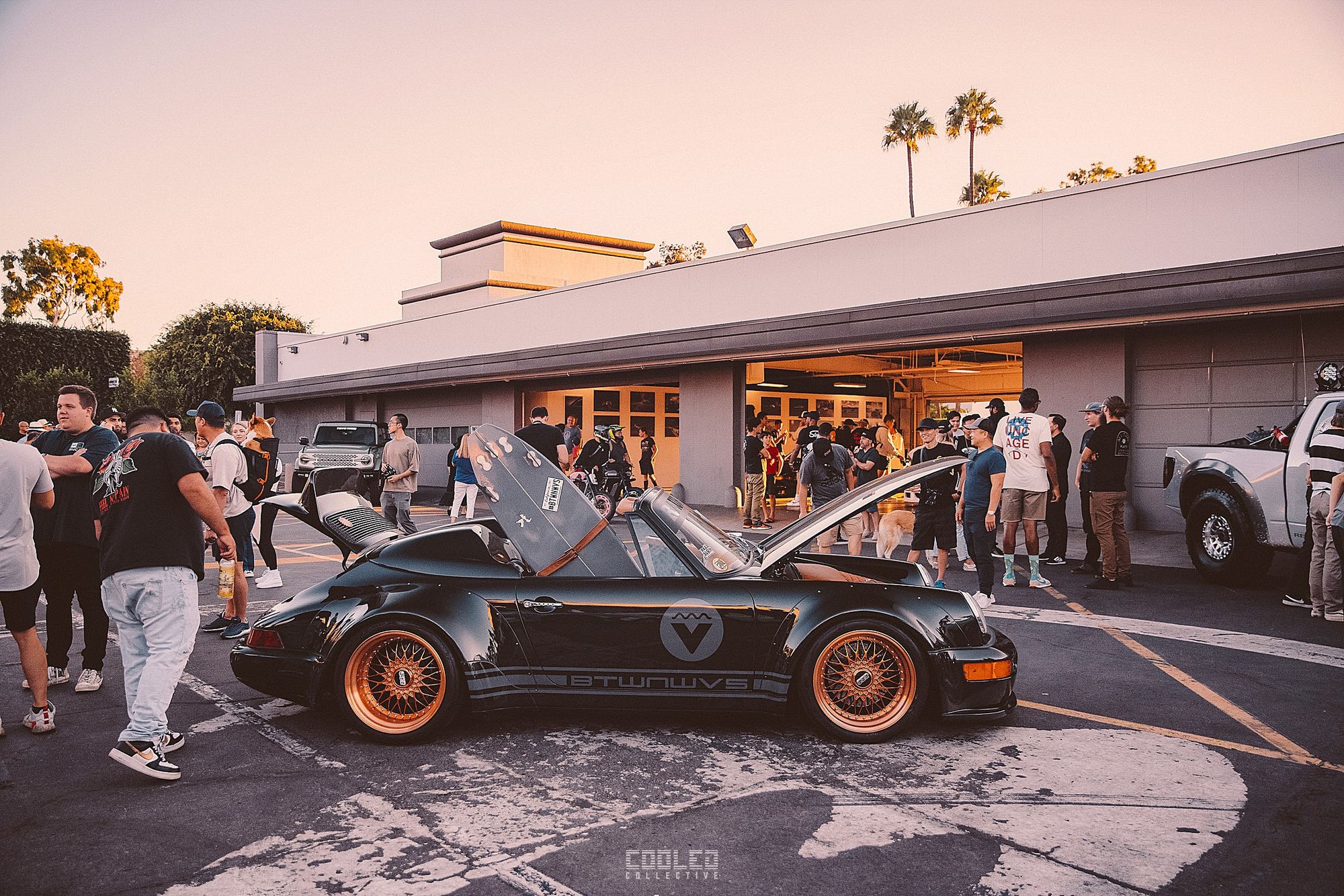 Sam's green and copper Vast RWB cab is still looking great after all these years. Good to see how these are aging well.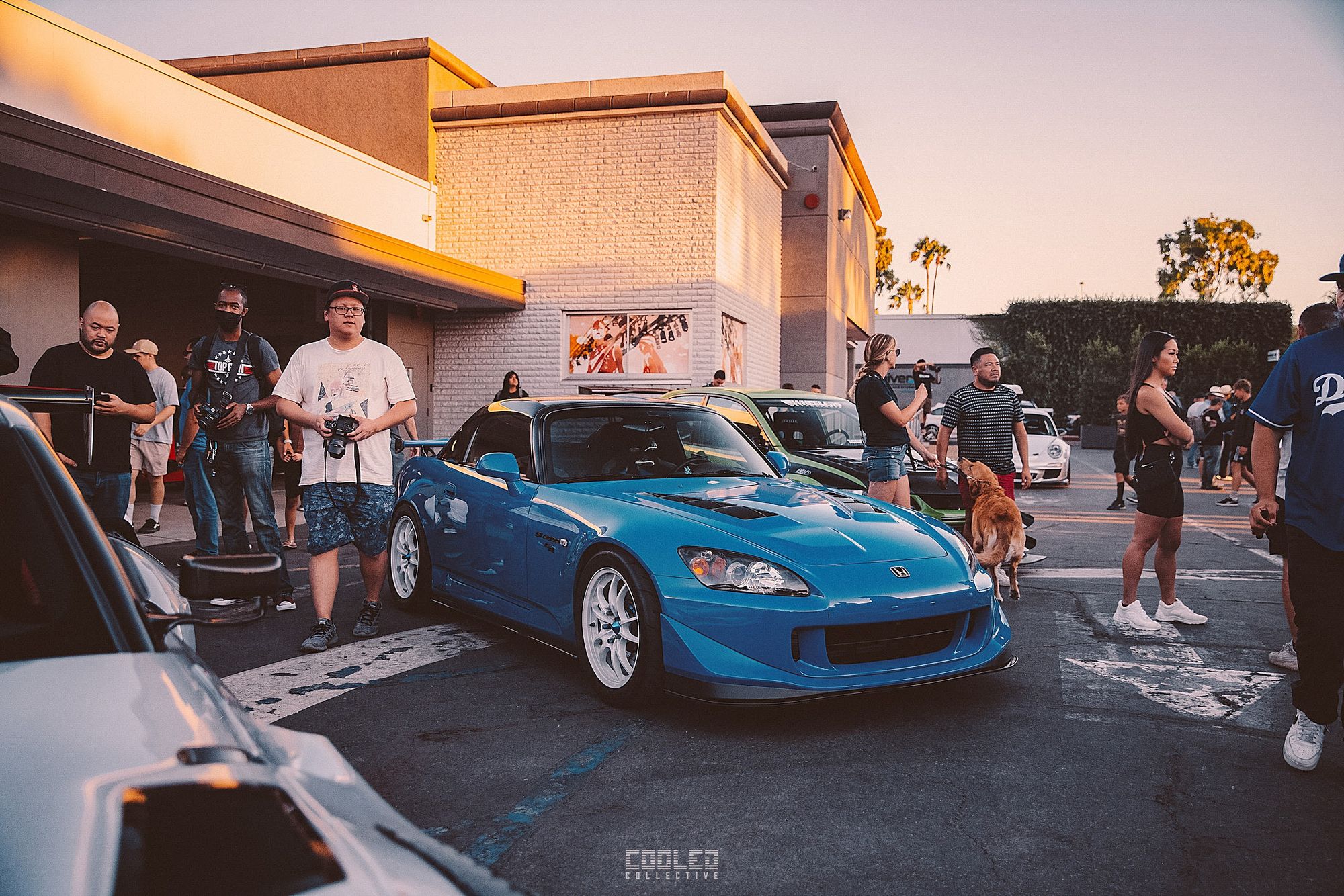 One of the cleanest S2000 CR's in the game is owned by Joe. His Apex Blue Mugen spec'd S2000 is always looking classy and I know with time, it will continue to be a beacon of what S2000's should aspire to be. All of the goods.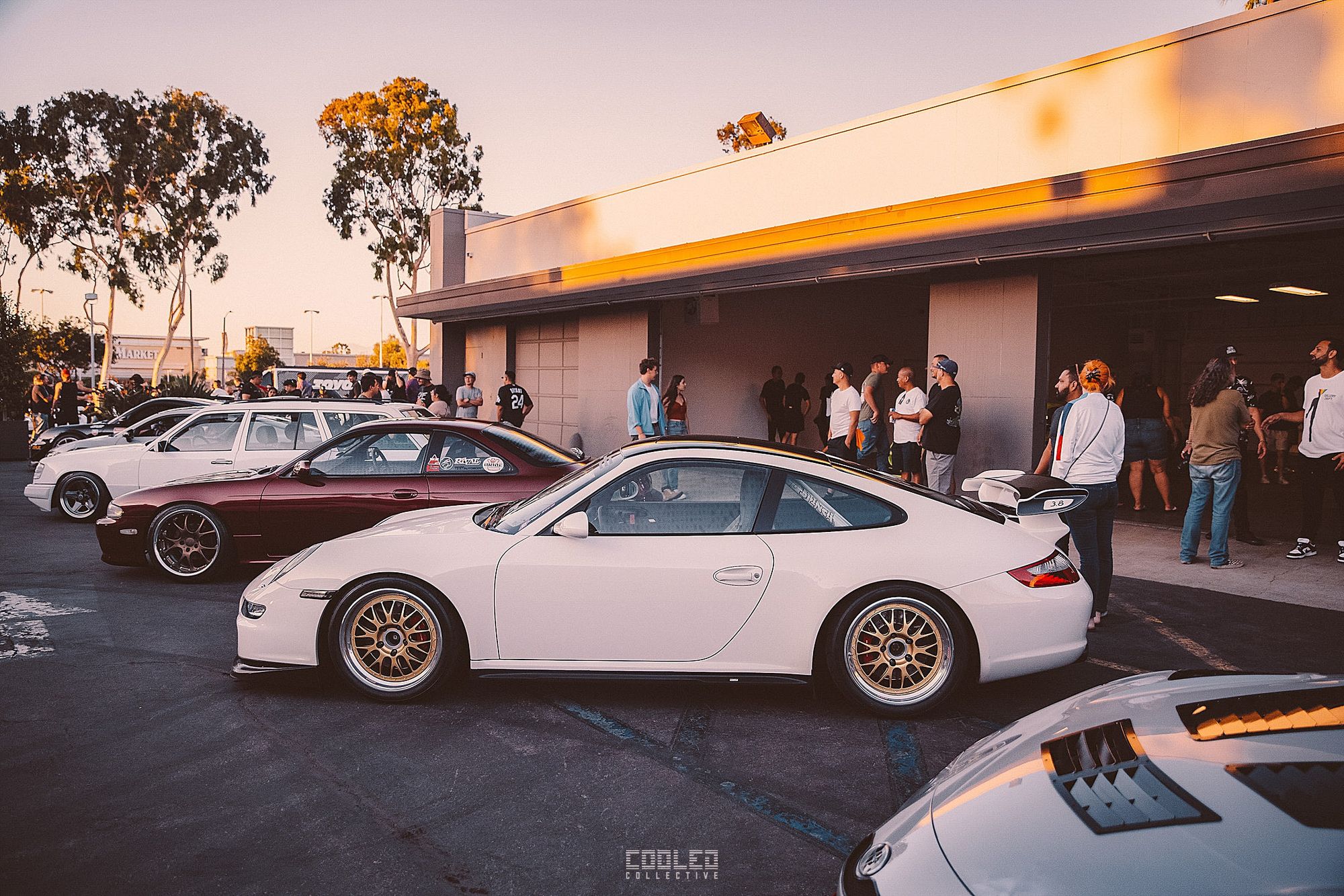 When golden hour started hitting, oh man... it was glorious. Especially when it comes through the garage and hits the floor... those are those drool worthy moments you wish for as a photographer.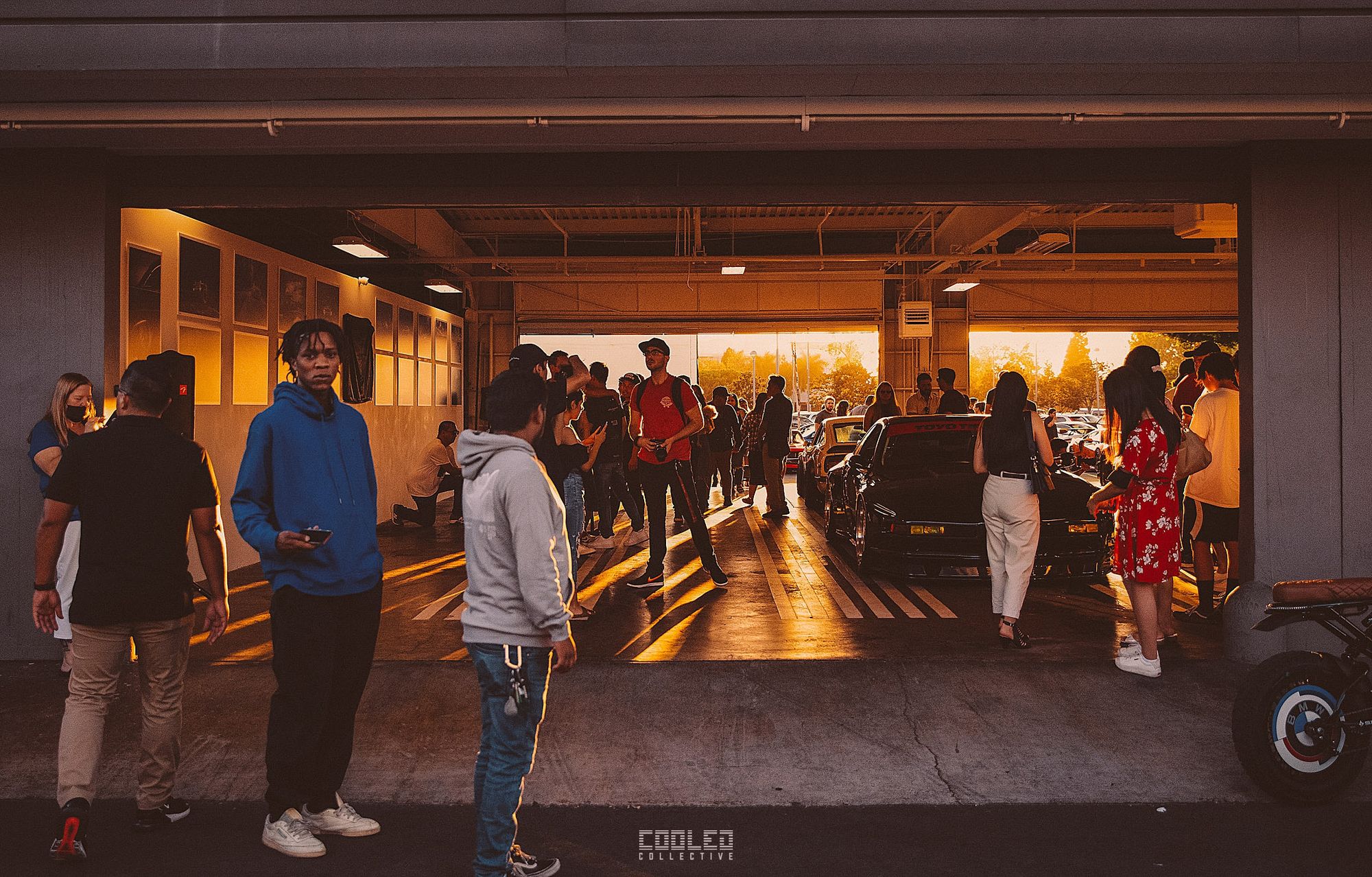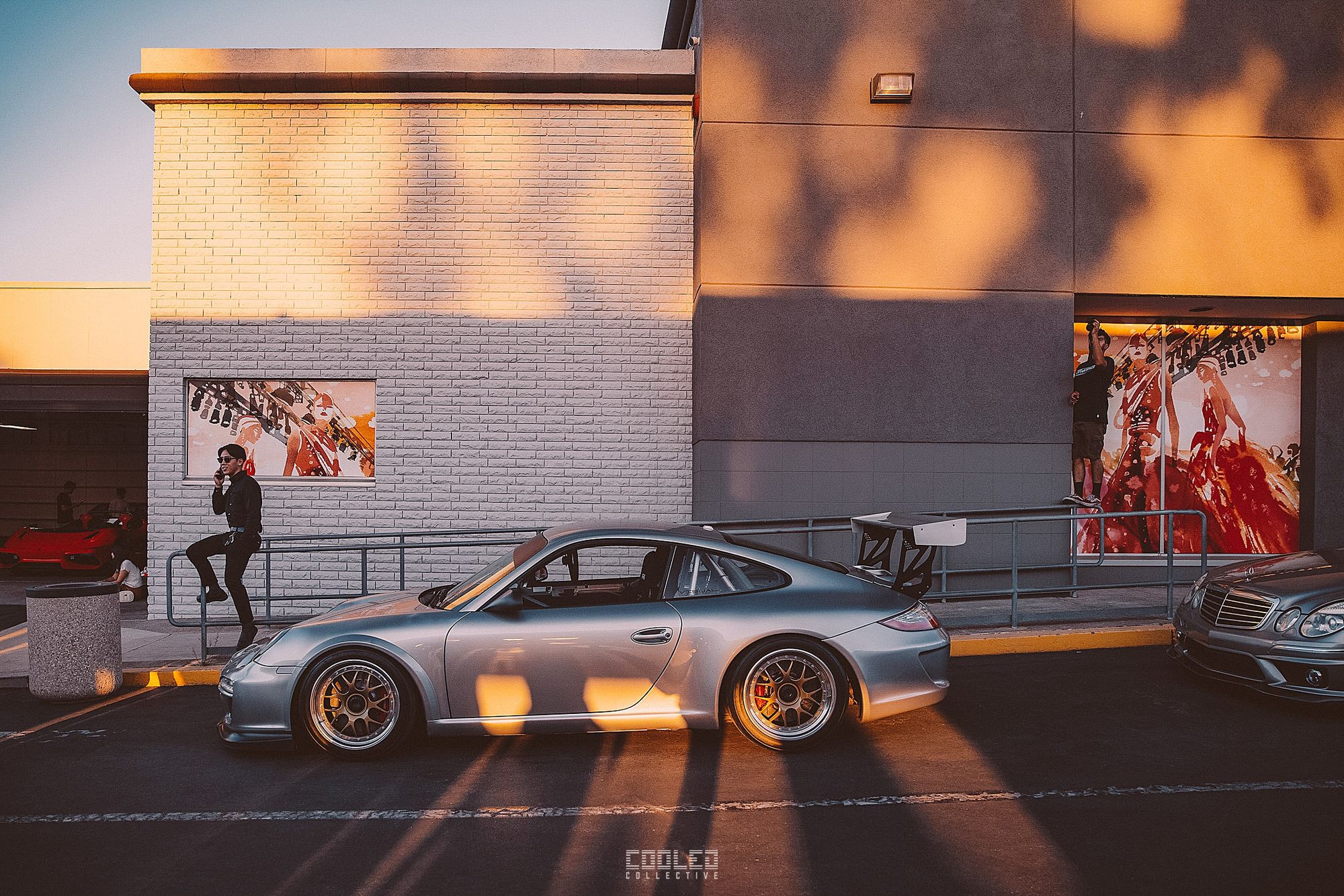 The energy at these events are always so interesting. I feel like a lot of the kids who grew up watching a lot of Youtube are grown now and feel like they are chasing something crazy and dramatic to happen so everyone is on the fringe of getting really wild but everyone ends up holding their composure and everything goes off without a hitch, as they should be.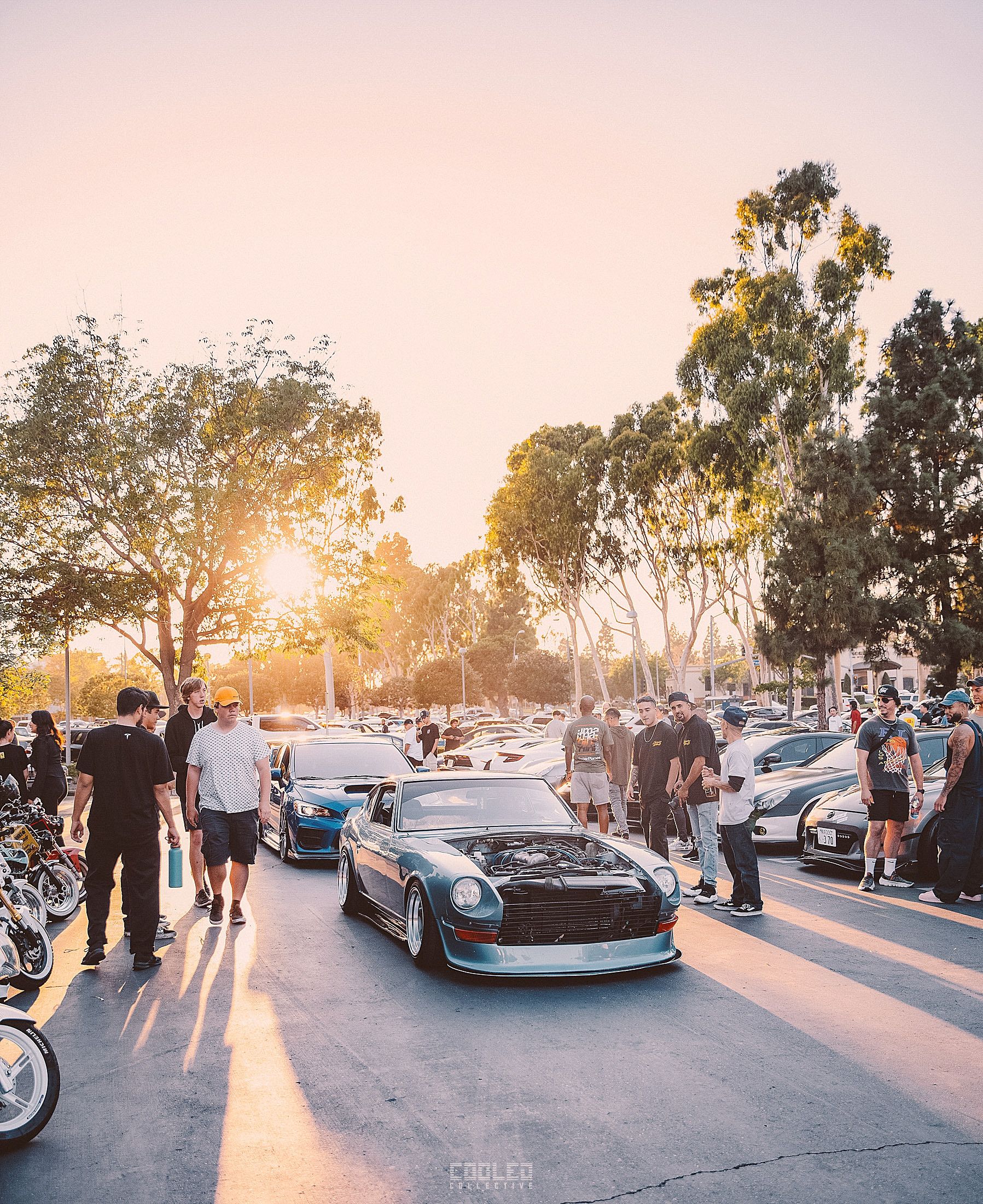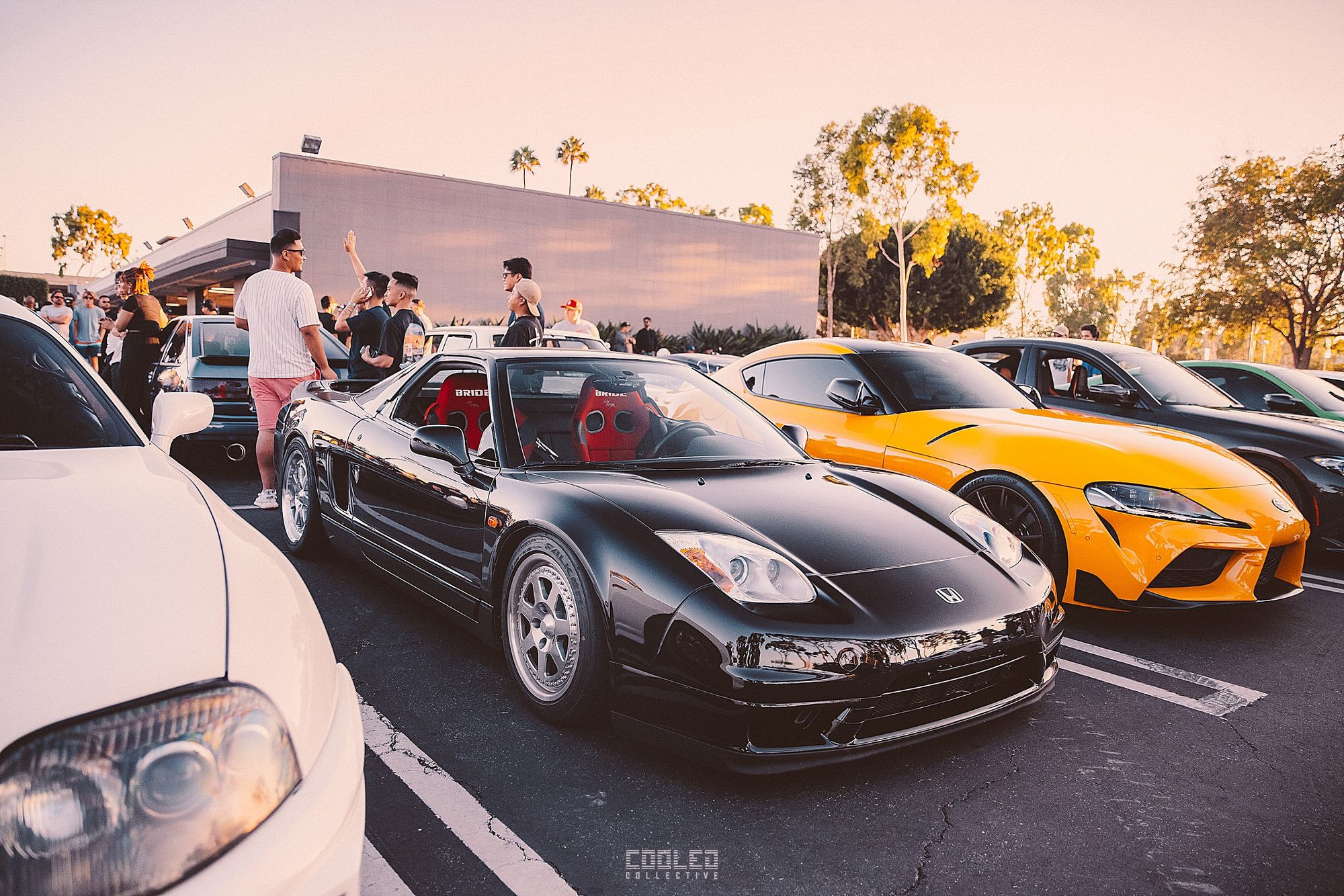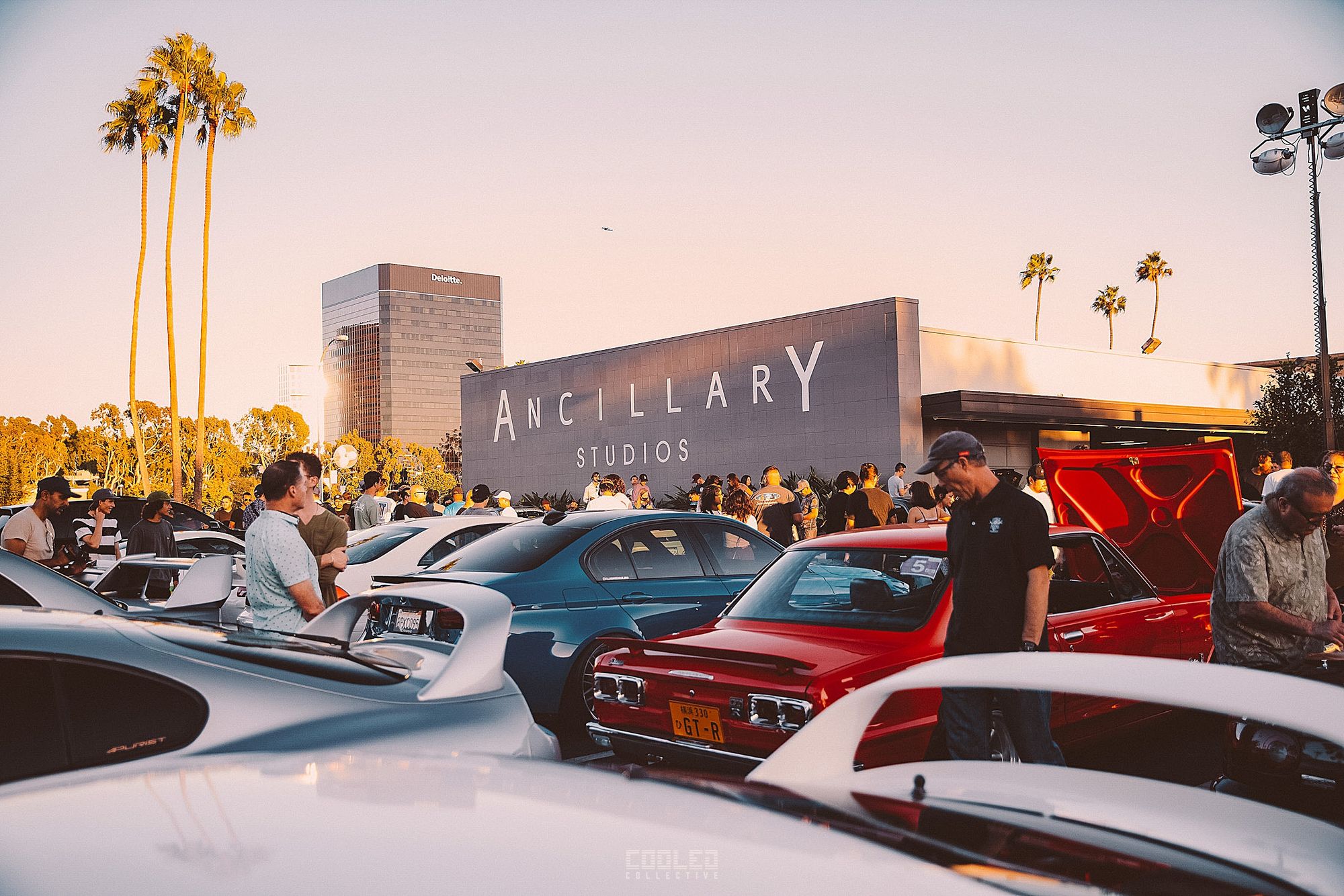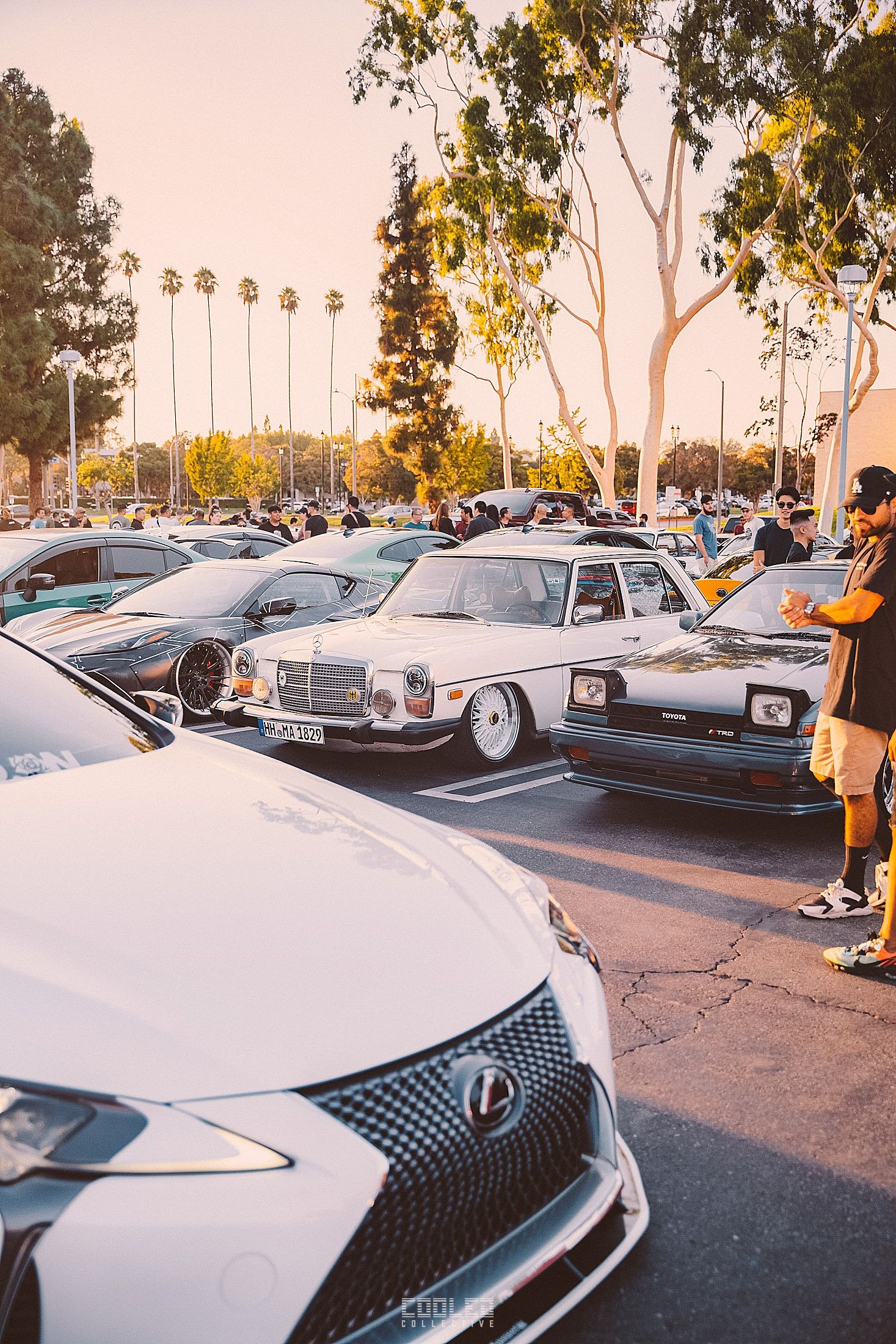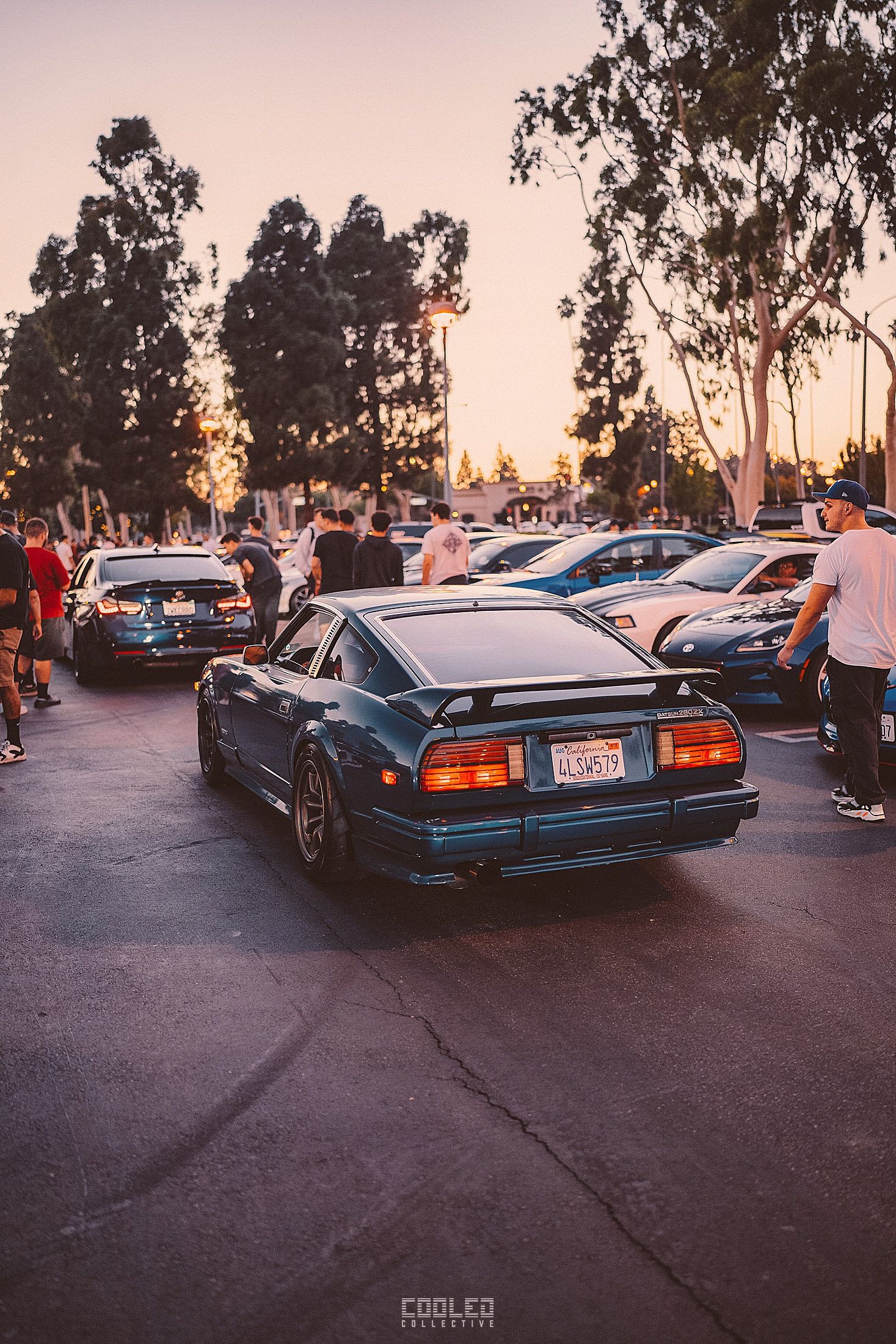 As the sun began to set, the night vibes shifted the energy especially with some cars leaving and some cars coming in late. There was definitely a flow that was nice.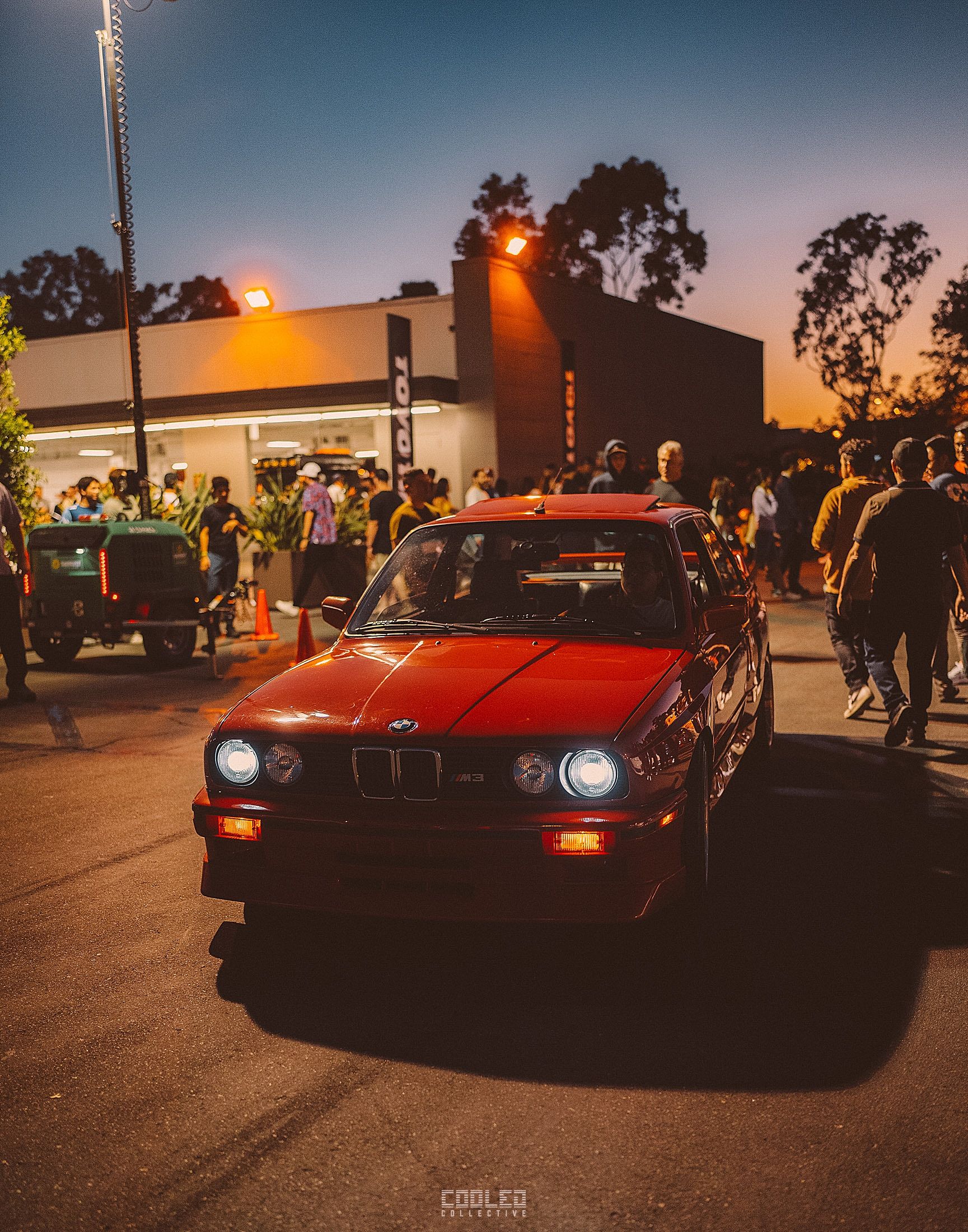 Hiding behind a line of cars was Mark Arcenal's new 997 RWB which was recently finished. Mark told me that it is pretty much all done and ready to drive and enjoy. More on that in my vlog coming up. I have to say in person, the RWB was way wider than I could have imagined. Has a lot of presence.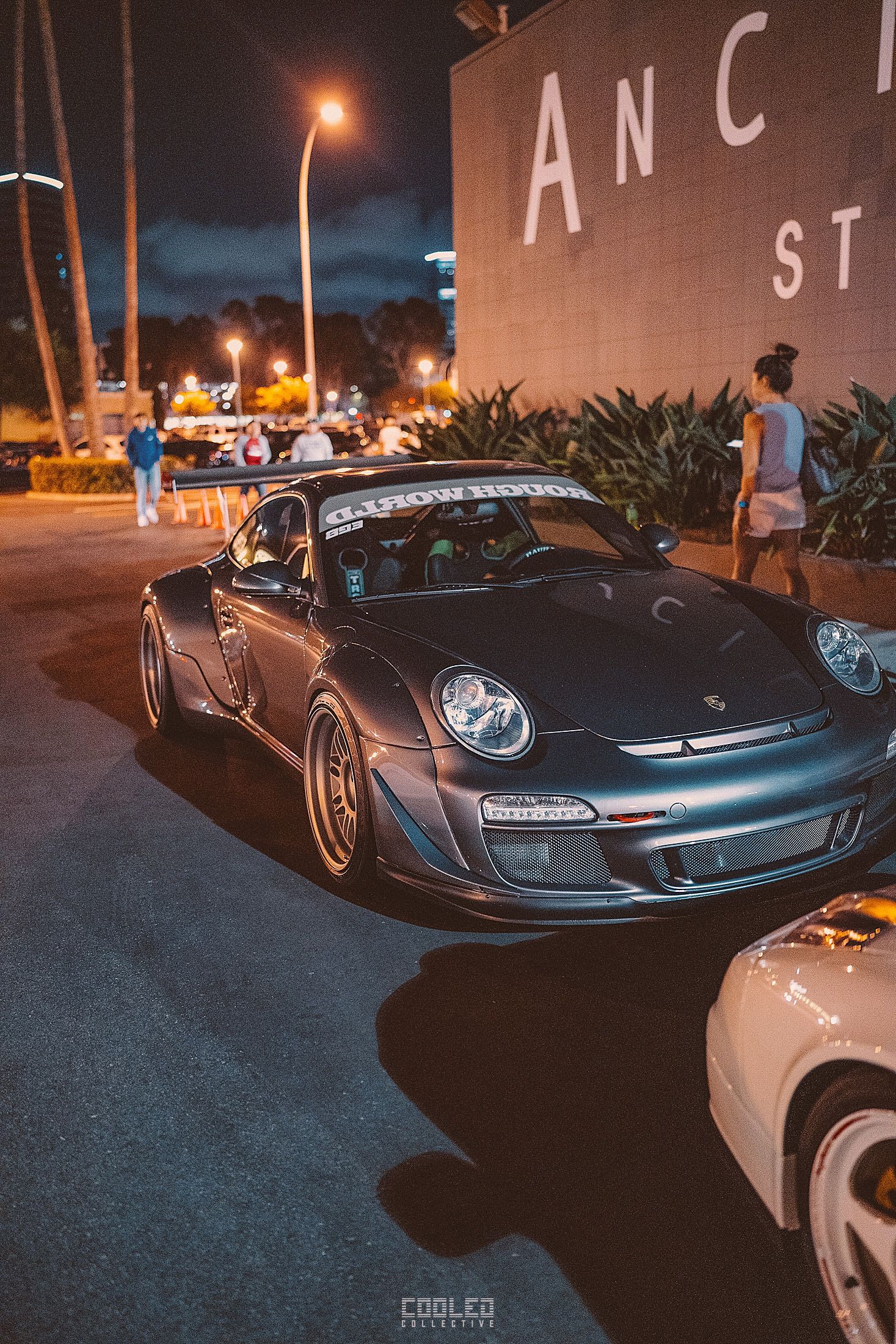 In the secondary garage was Chrispy's GTR looking like it was in the Paddock of a race track.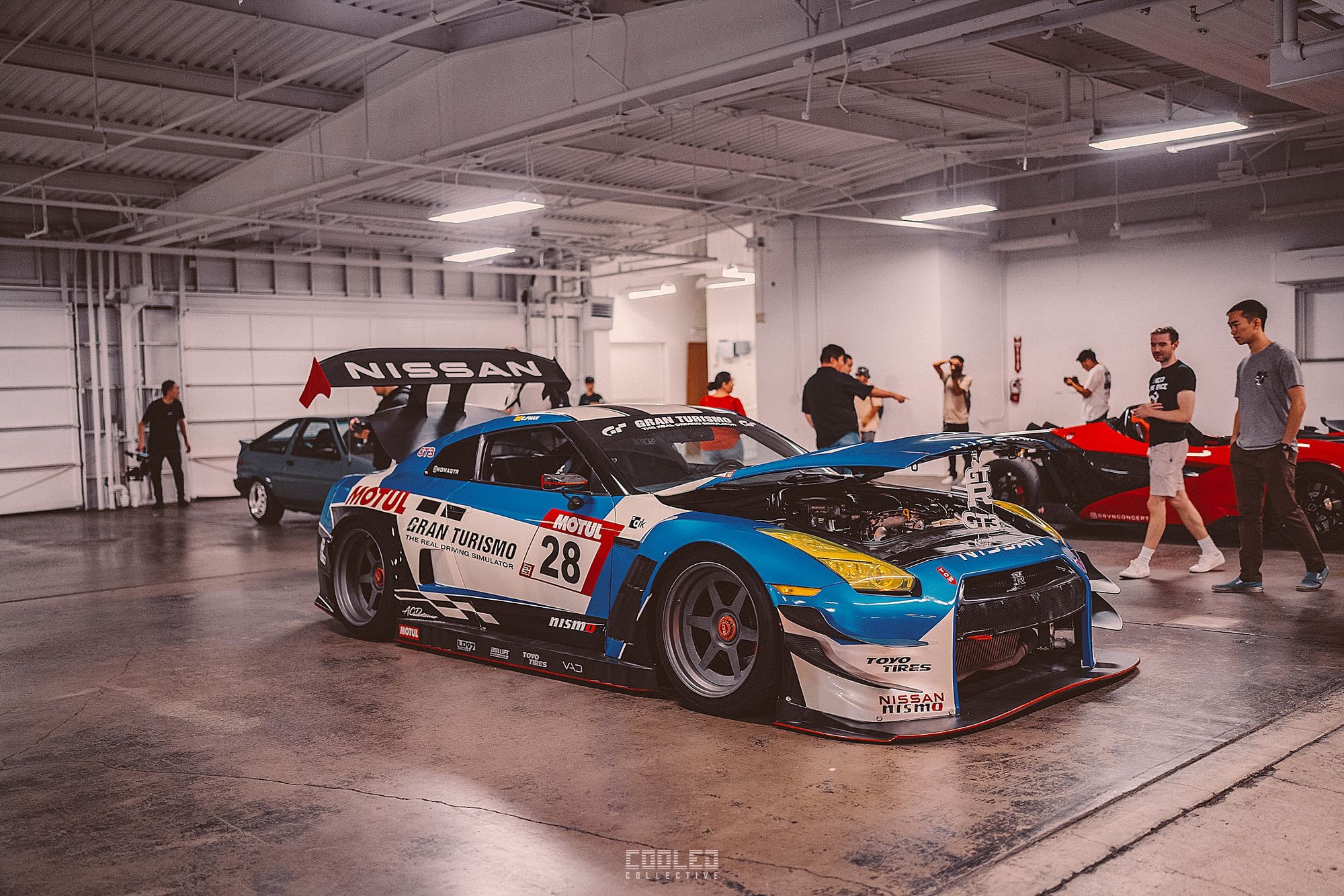 As the night started to wind down, Stan was kind enough to kill the ambient light so that people can utilize the Chimera box on the Hoonipig. It was a real nice treat for all of the photographers.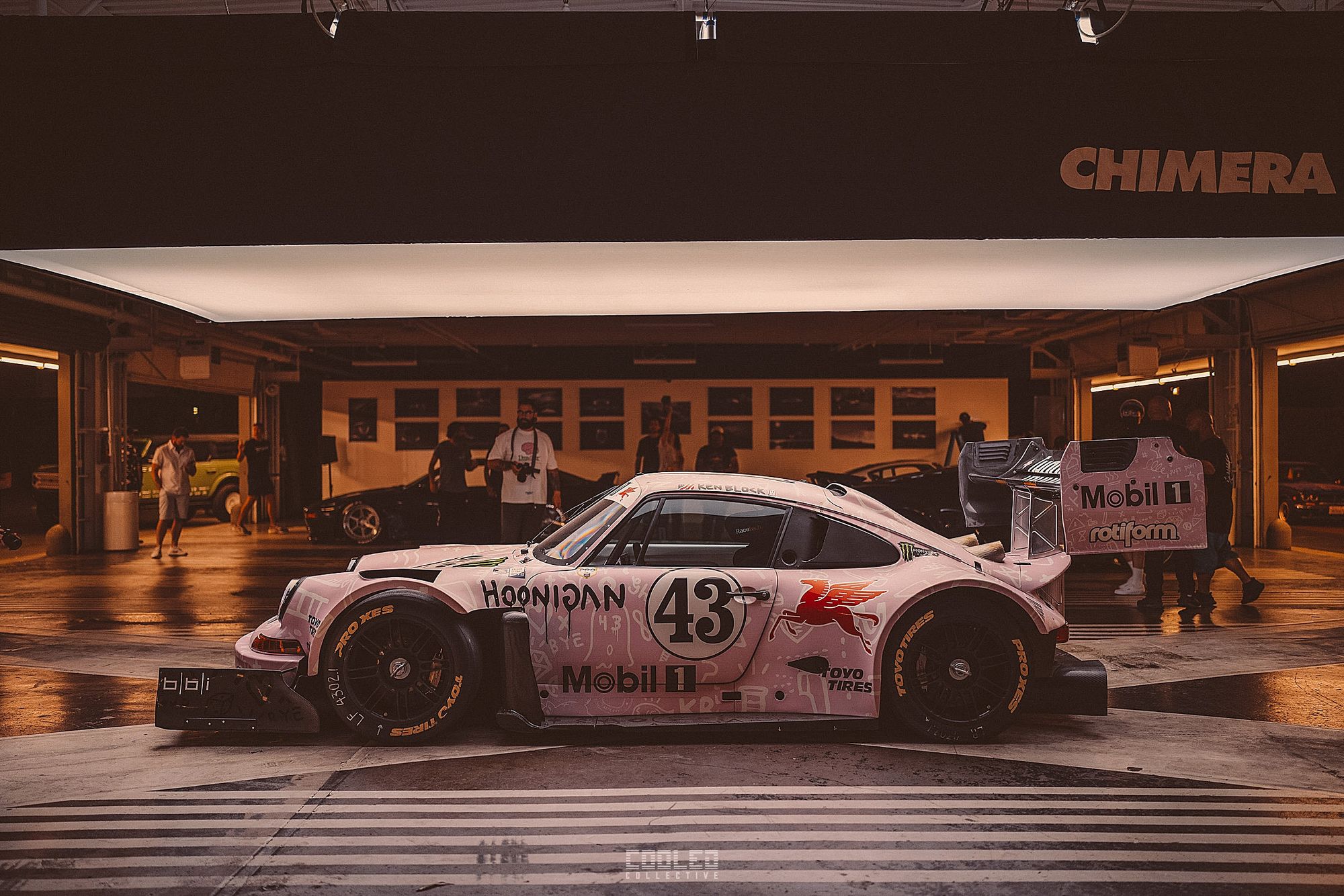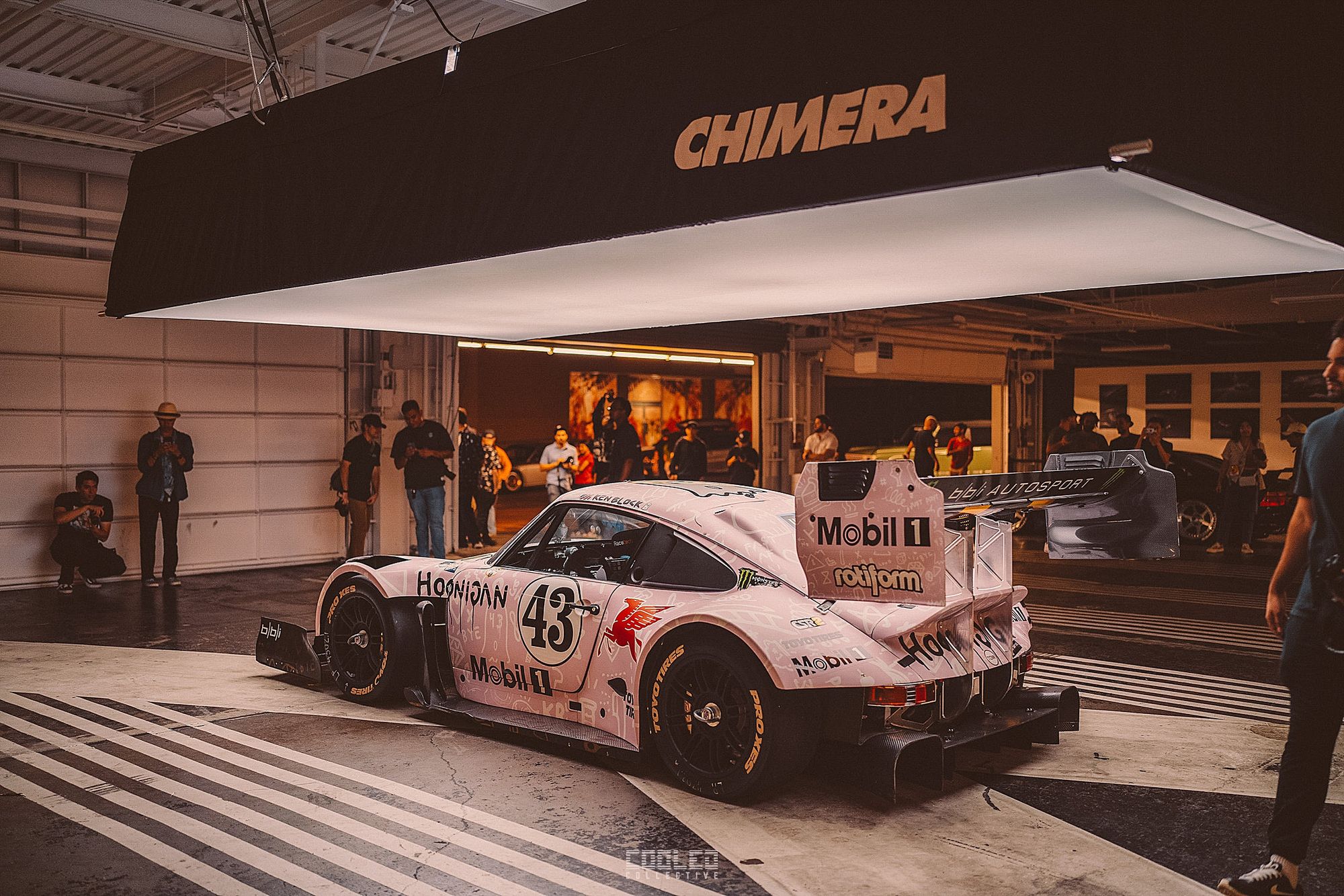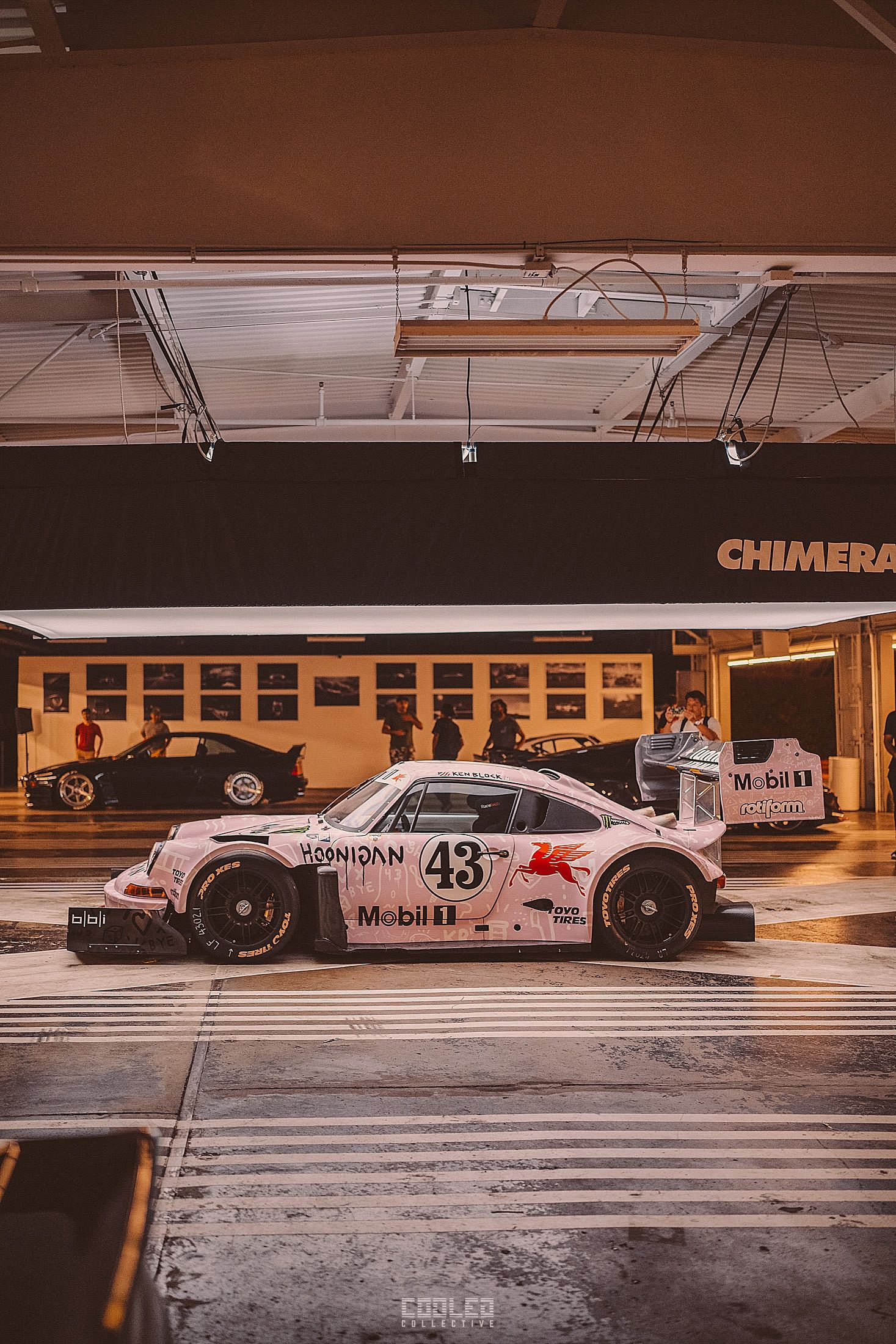 Closing out the night, I snagged a photo of my NSX next to Mark's RWB.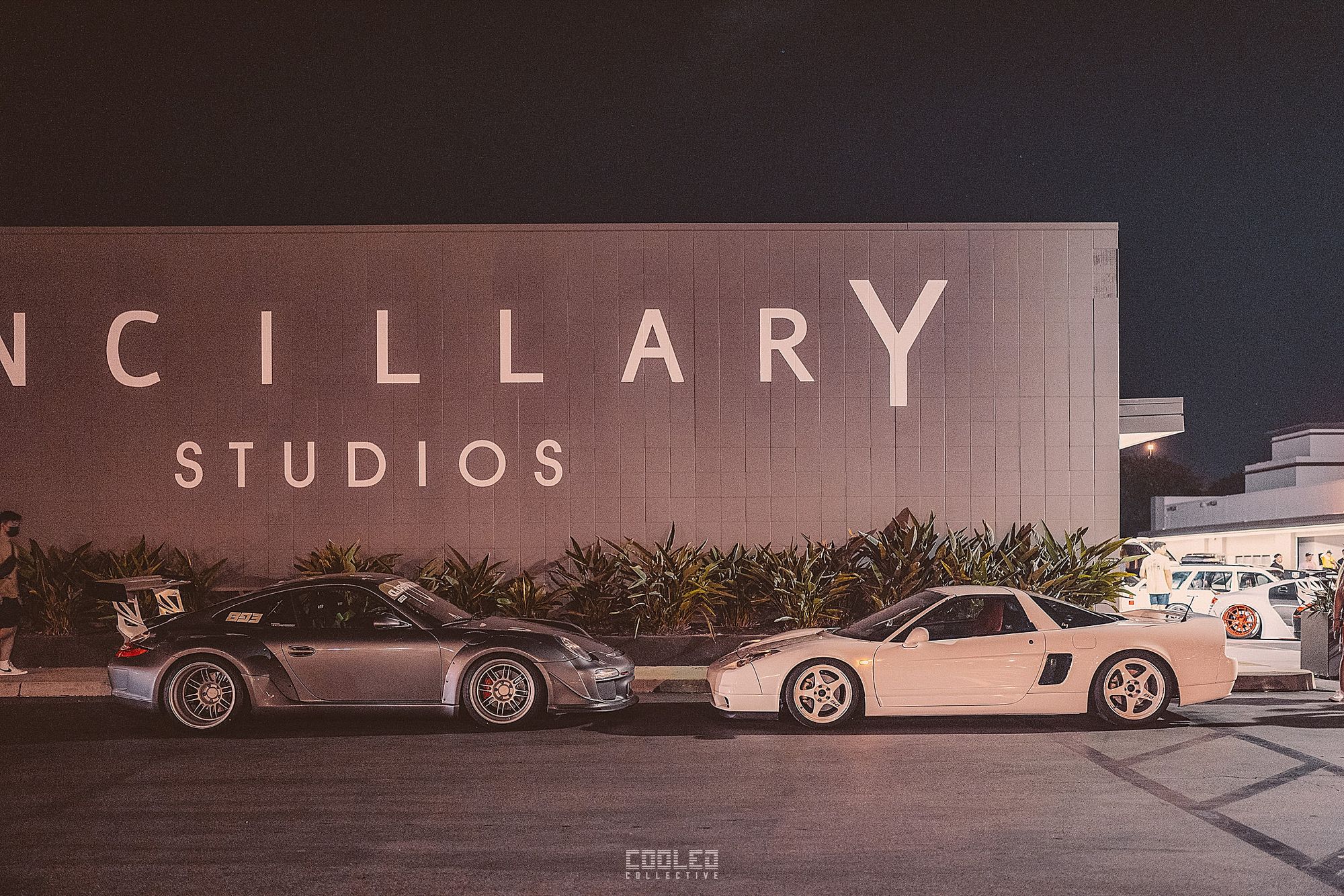 My hats off to the entire Toyo Team for once again putting on an amazing event and showcasing the Socal Car Culture to the fullest. If you haven't been to an event yet, I would definitely recommend to coming out to one. The enthusiasts that come to these events are very knowledgeable, friendly and love to share their experience and that is what I love about the culture.
Drew Manley
http://www.cooledcollective.com
Check out the youtube channel:
https://youtube.com/cooledcollective
Also check out some of the work submitted by our contributor Juan Rodriguez of the event: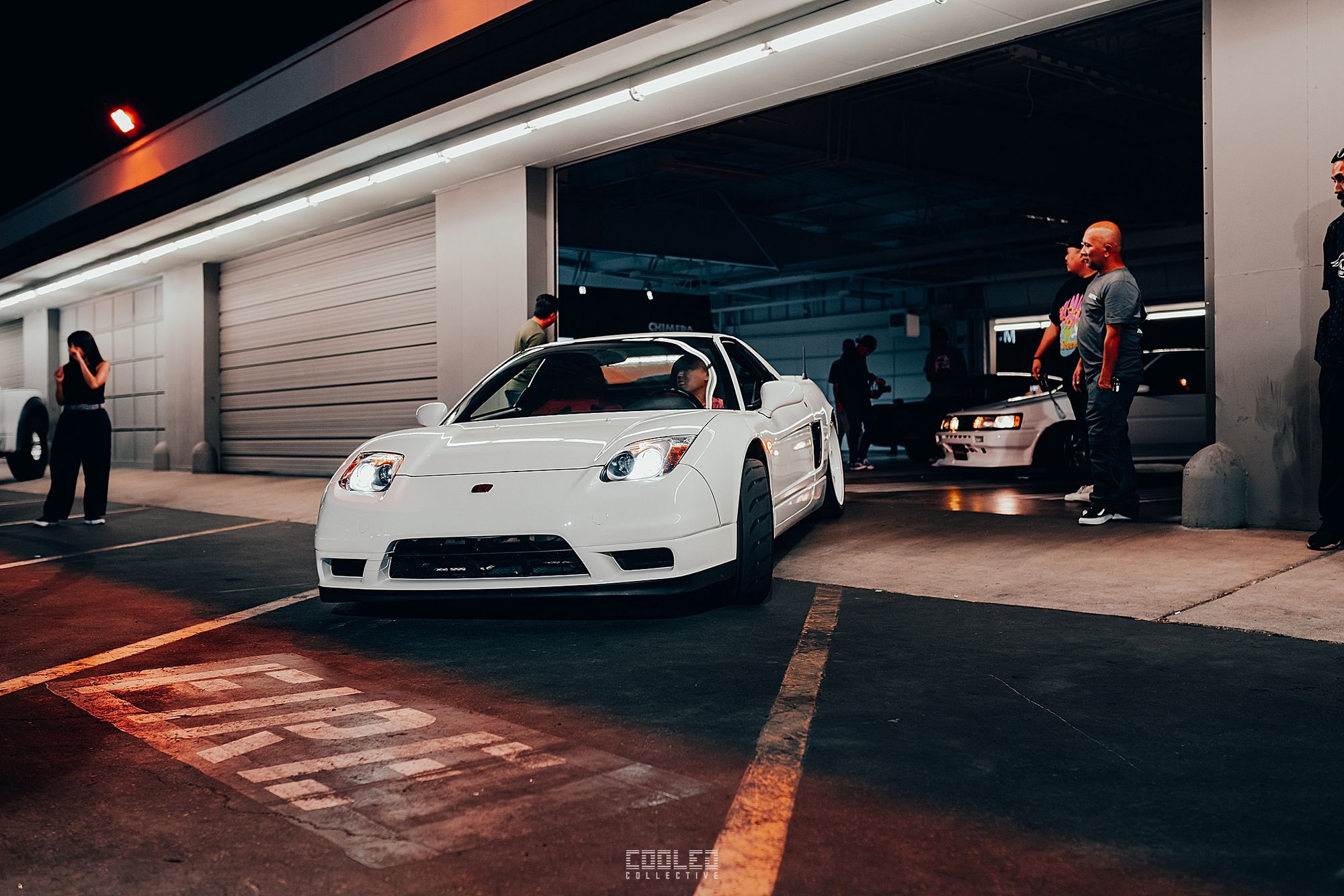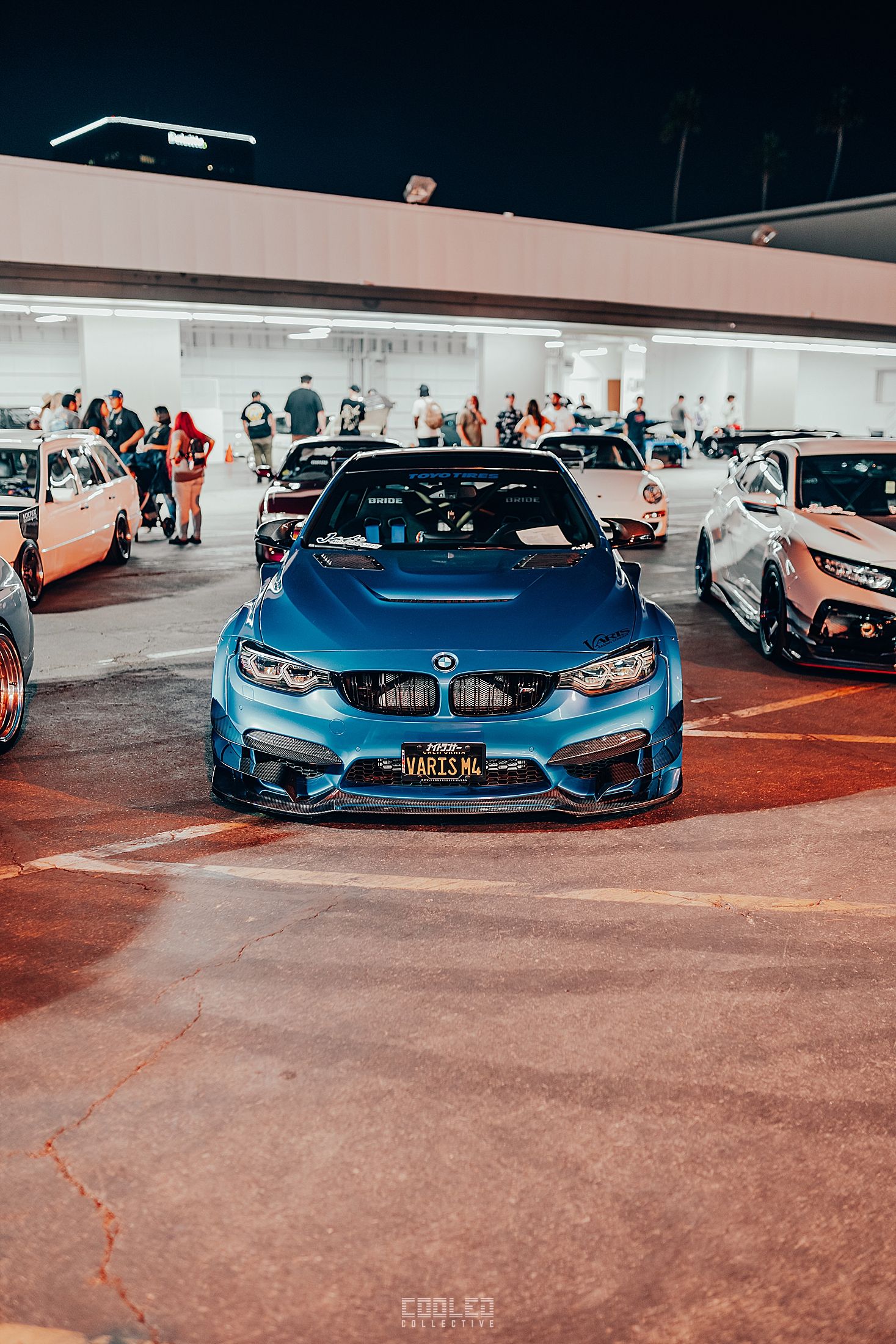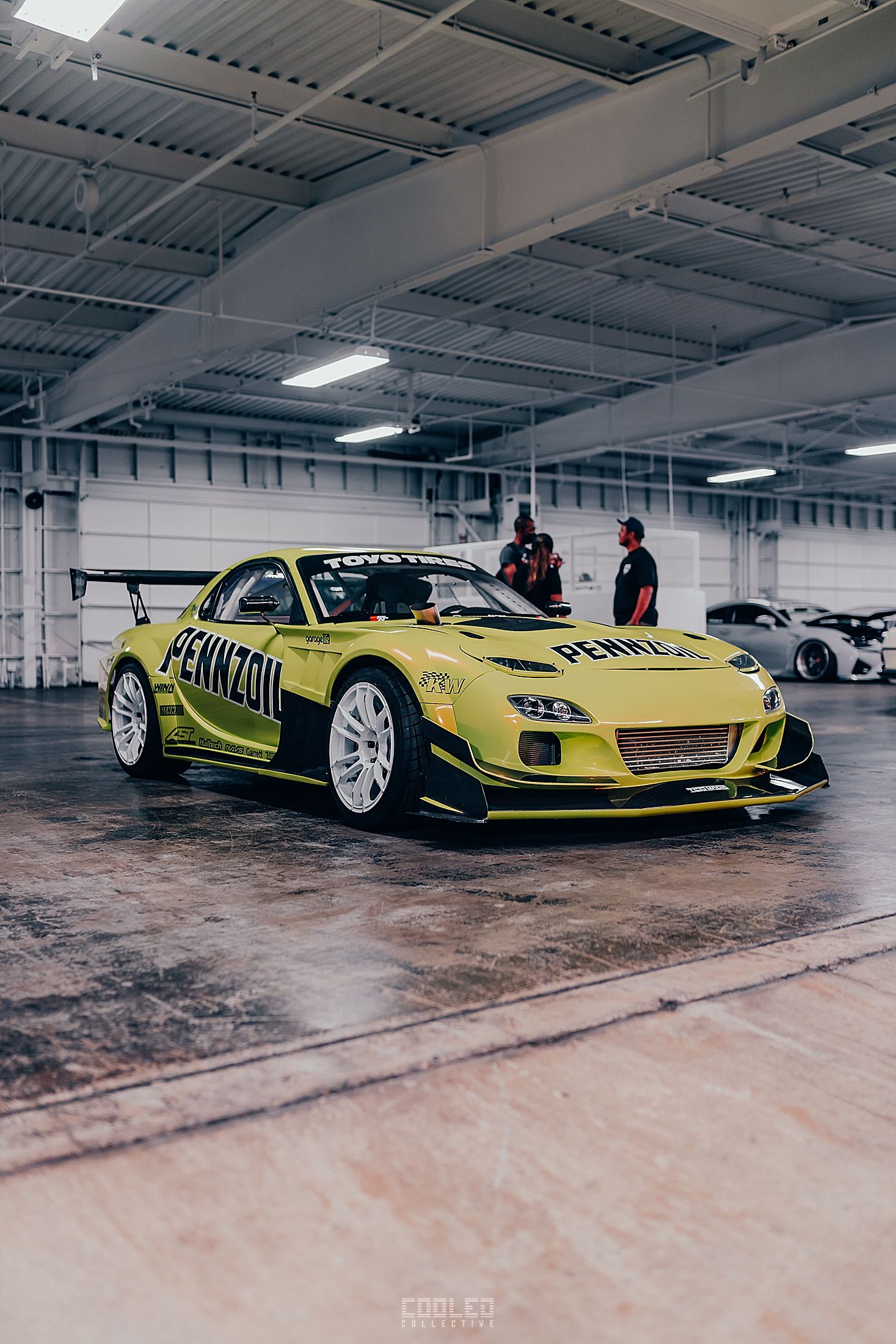 Photo dump: