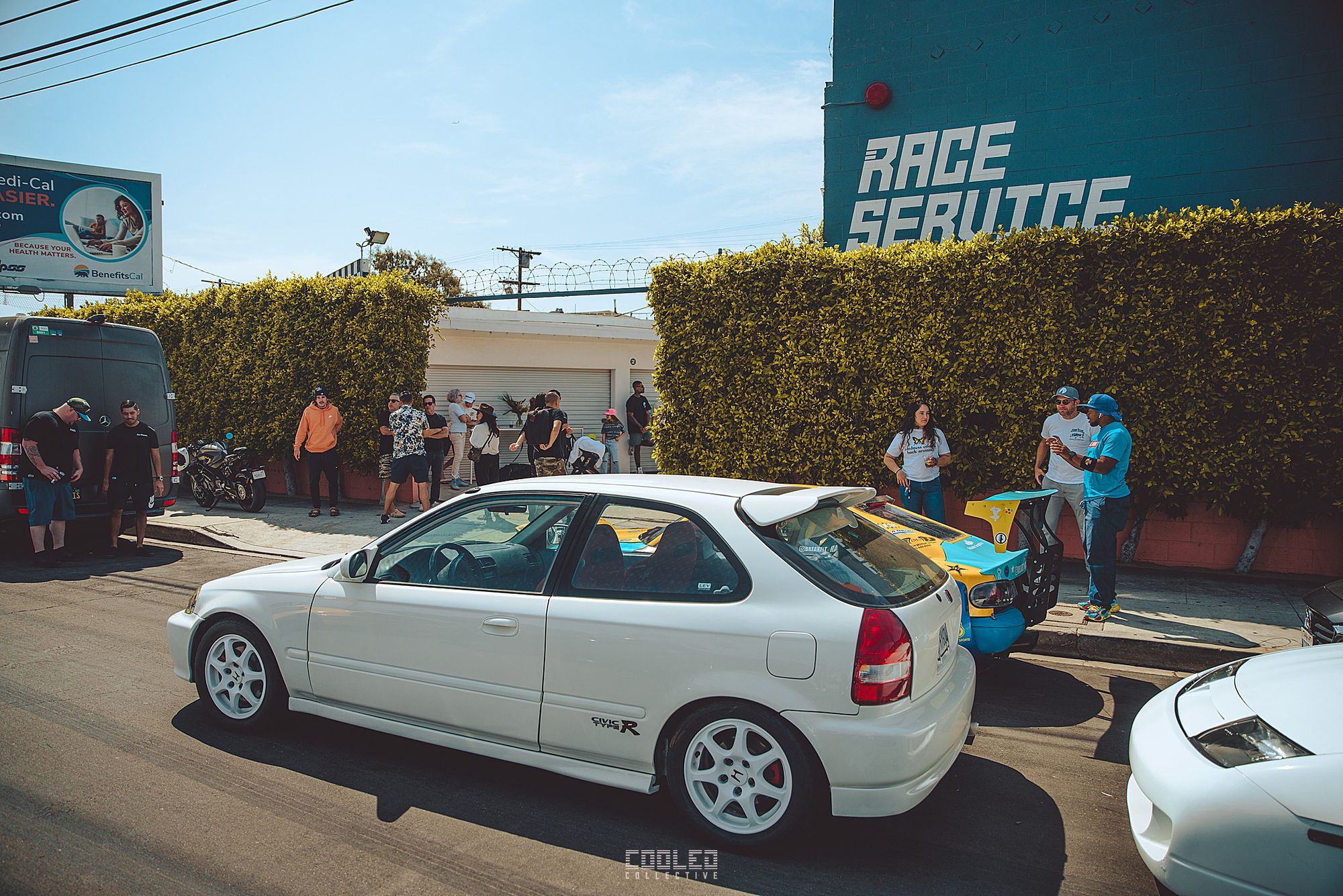 Race Service Rise and Shine has restarted in 2022 and has been gaining quite the traction like it has been pre covid. You definitely know that you are in California when you see a line up of car fanatics lined up at a cars and coffee on a Wednesday morning just to be around their passions.
Angel from Art of Attack actually hit me up on Monday telling me that he was going to roll through to Race Service and asked me if I wanted to roll. Originally I told him no because the traffic to get to RS in the morning from way East is a nightmare but later I realized that I don't have to be there at 9am. The great thing is coming in at 10:43am allowed me to skip through most of the morning jam.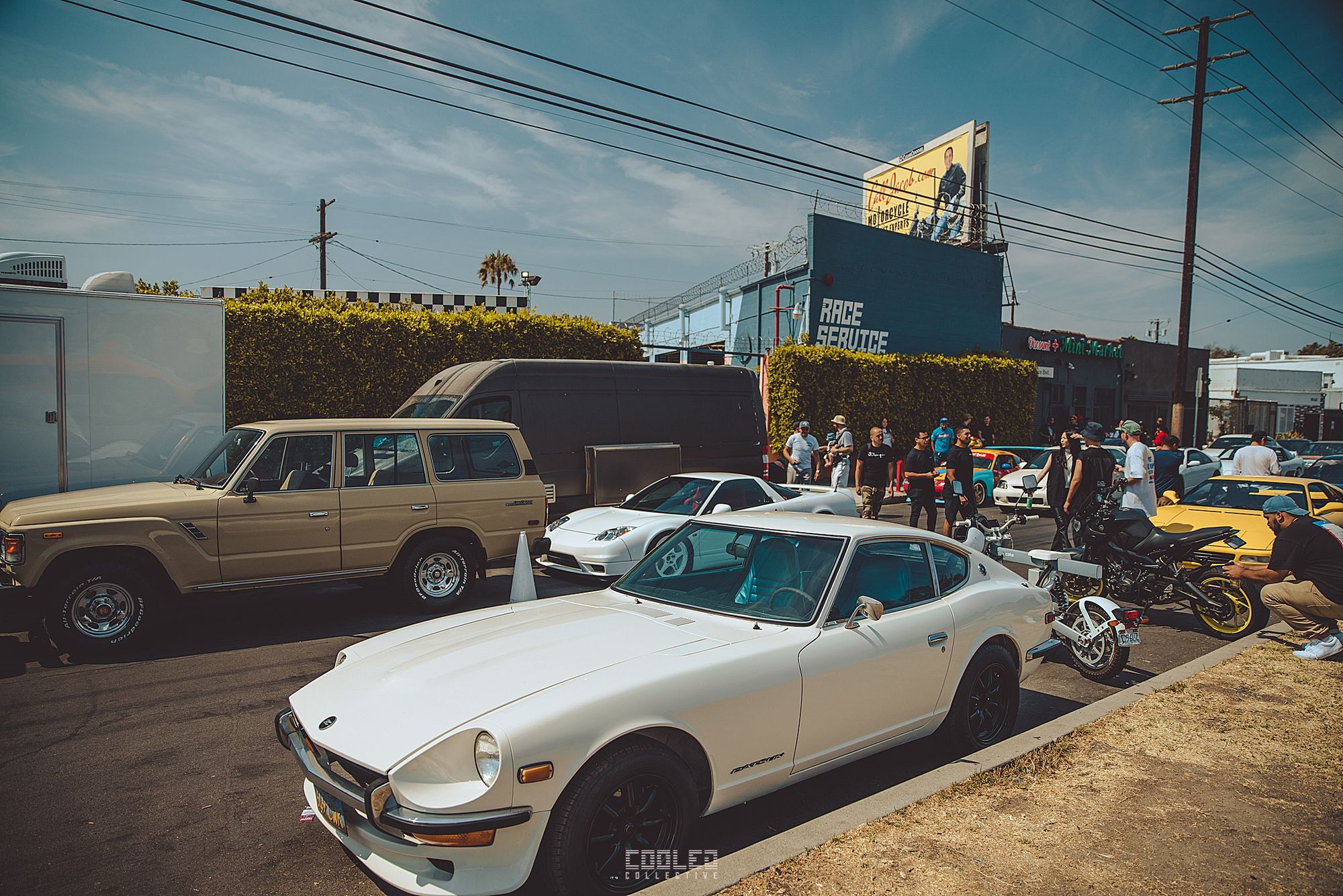 As you can imagine, the event was plenty full and I was lucky enough to get a spot right up front but only cause Angel told me so lol. An interesting display of cars in the front including this Z that looked proper AF. Owned by Chris Constantine @wentforadrive, I had some time online after the meet up to talk to Chris. Hopefully I can see this thing again soon.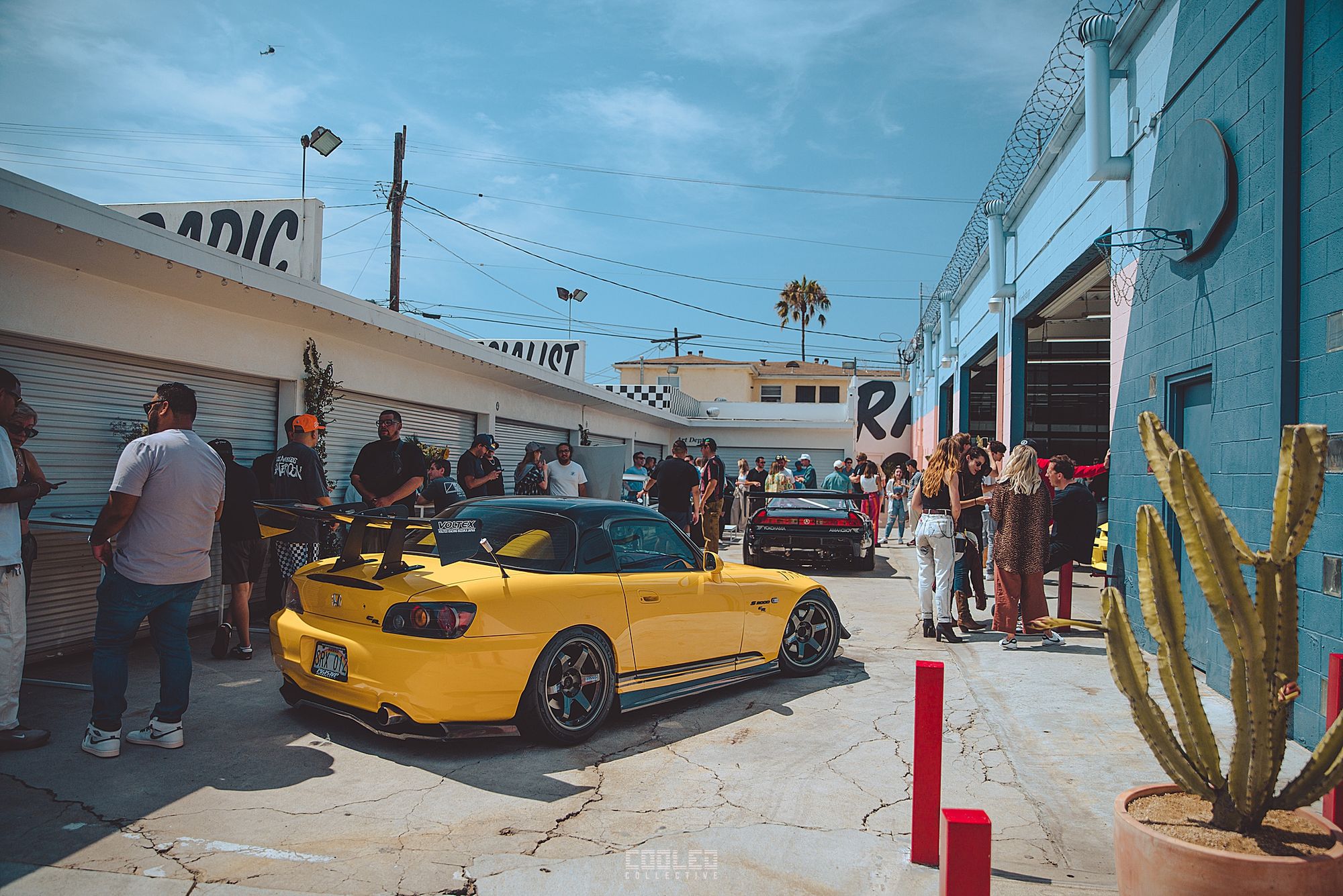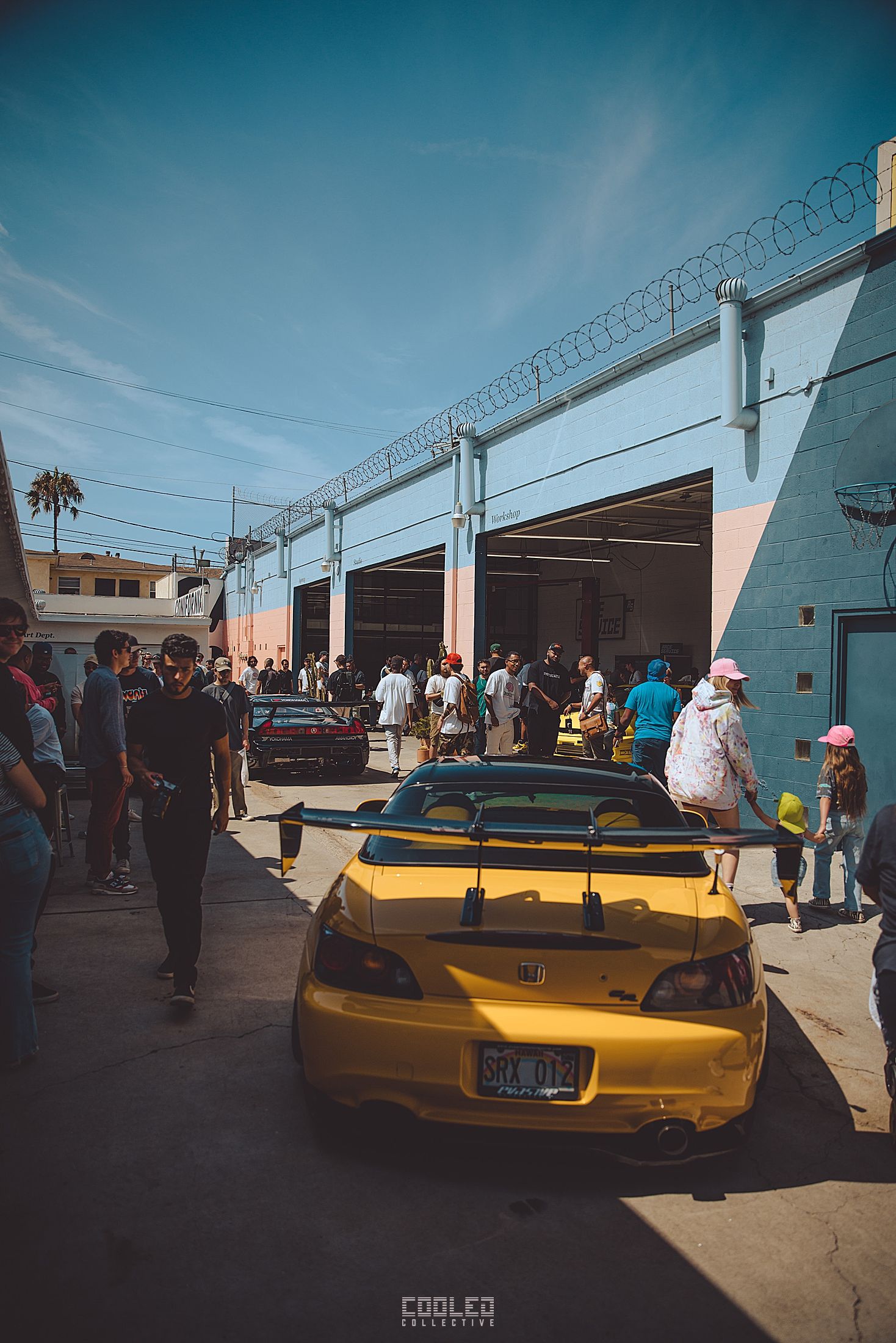 Upon entering the gates of RS, you are greeted by Sara Choi's Honda S2000 Rio Yellow CR. As you guys can see, there is a bustling crowd already in full force by the time I had arrived.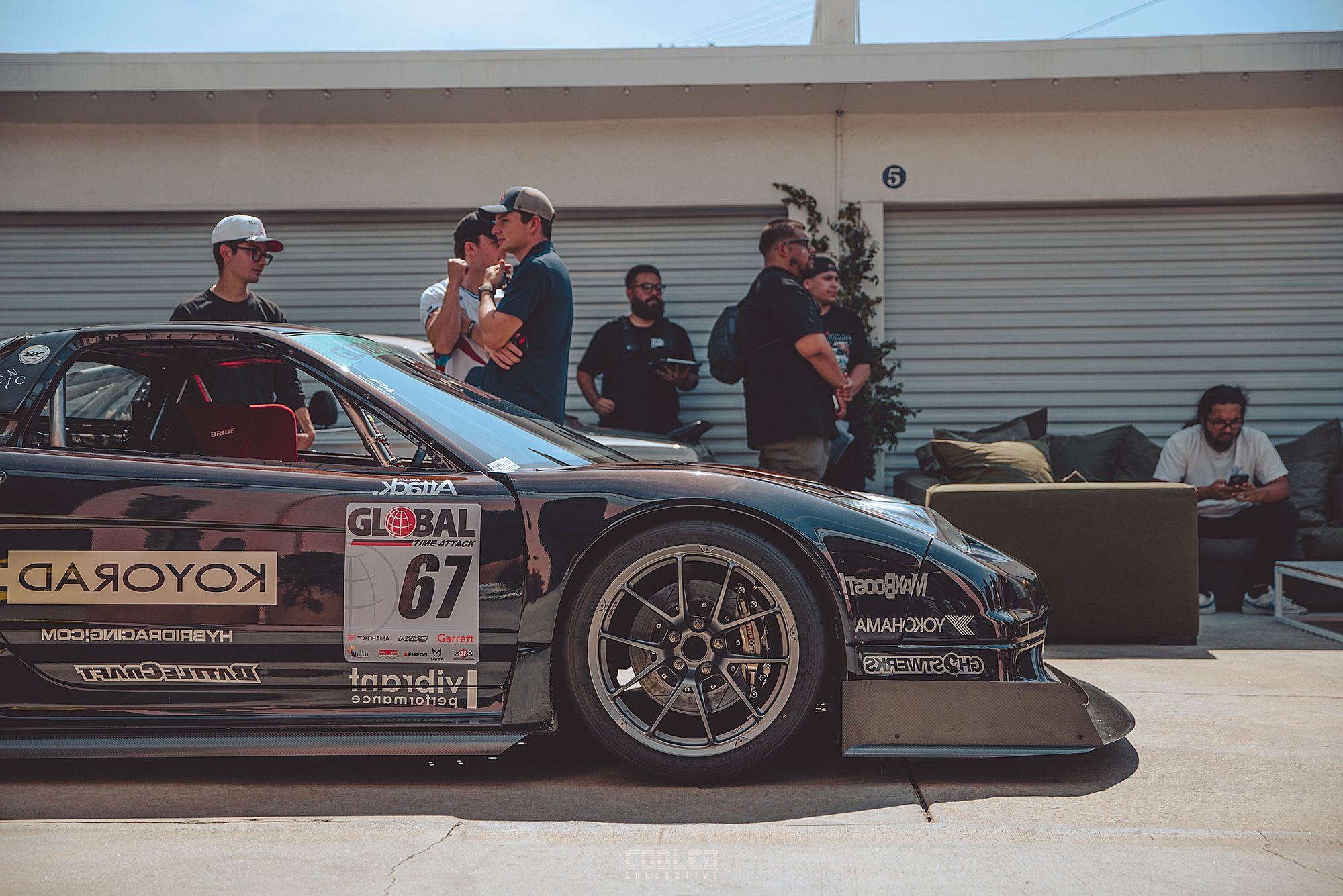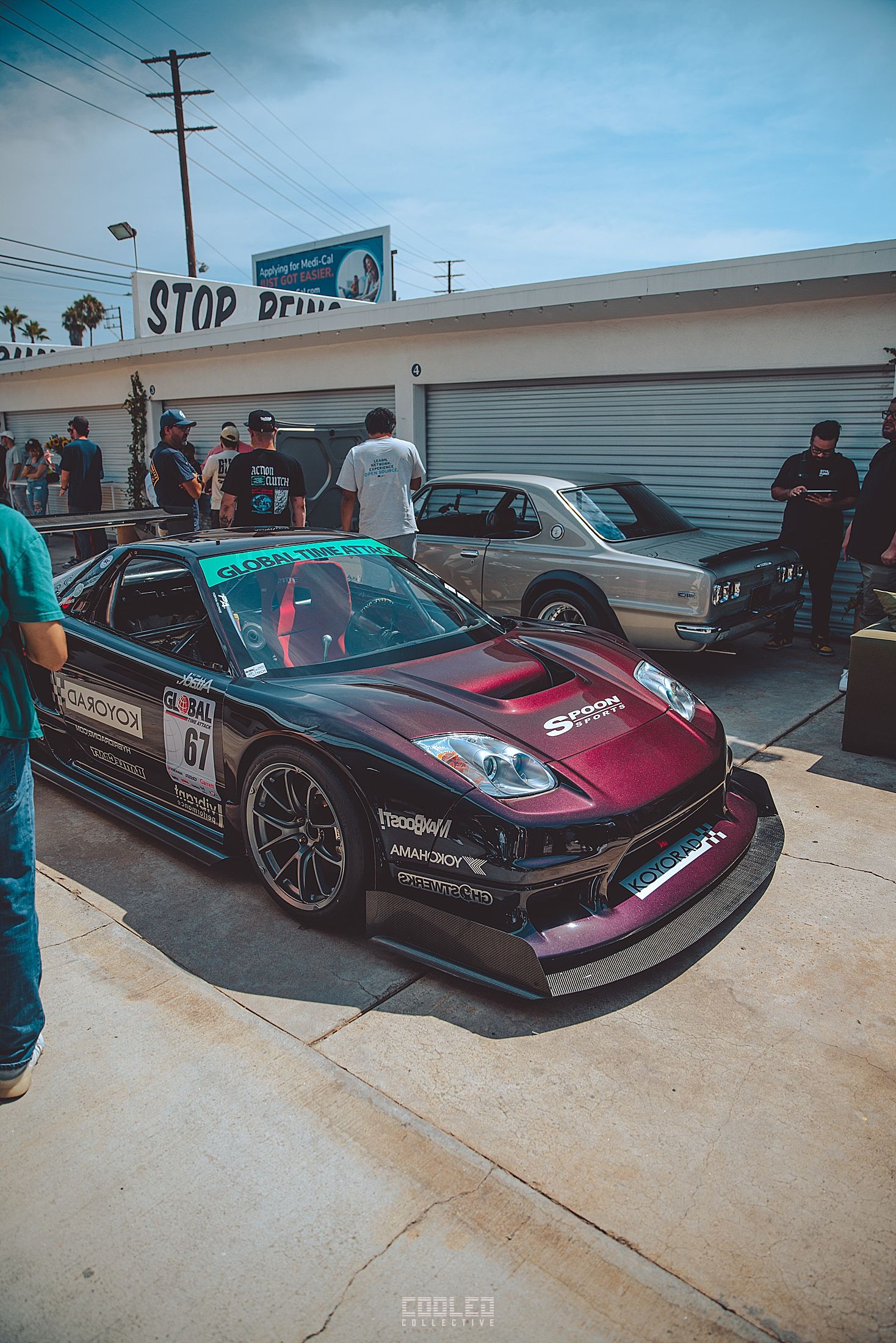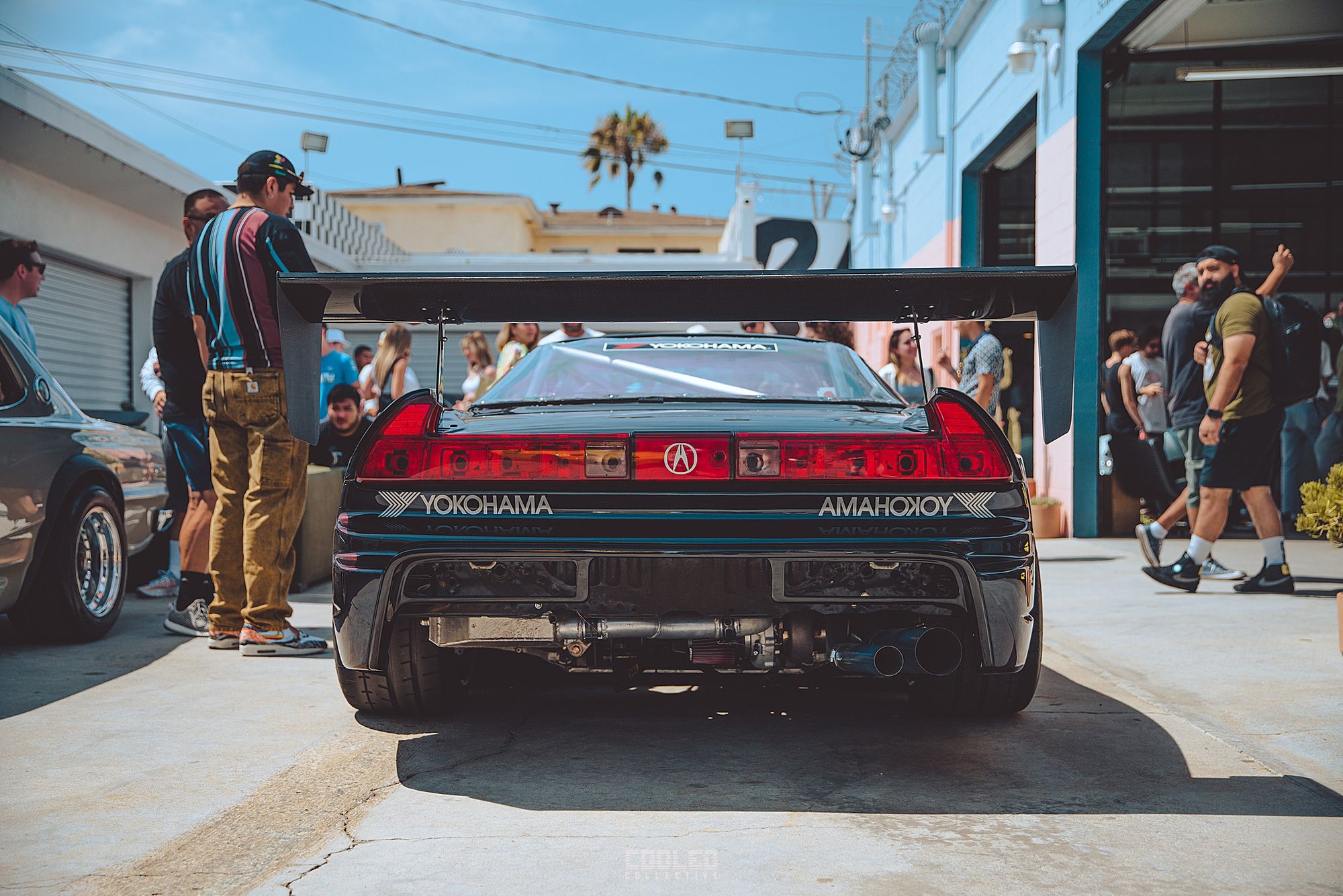 RS Future Amir was center stage as he had all of the eyes on his racecar K Turbo NSX. He has got so much into this thing and so much more planned but I will let him describe everything to you by watching my youtube video below:
While I was catching up with some old faces, Joey Lee asked if I can move my car up because someone left in front of me and he wanted to bring over his newly finished BRZ. So I headed back out to the streets to move the car and snaps some more cars like this F355 sitting pretty.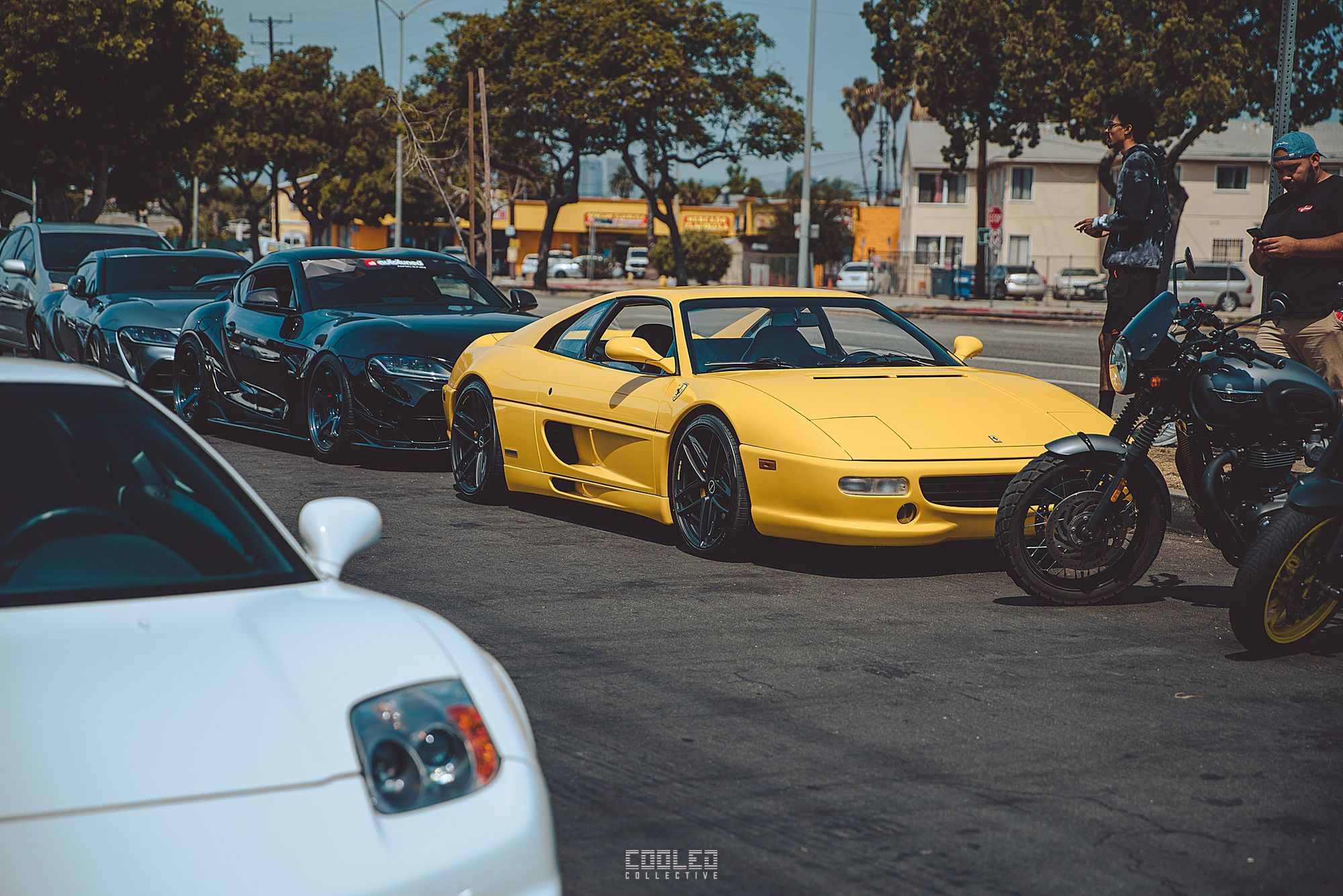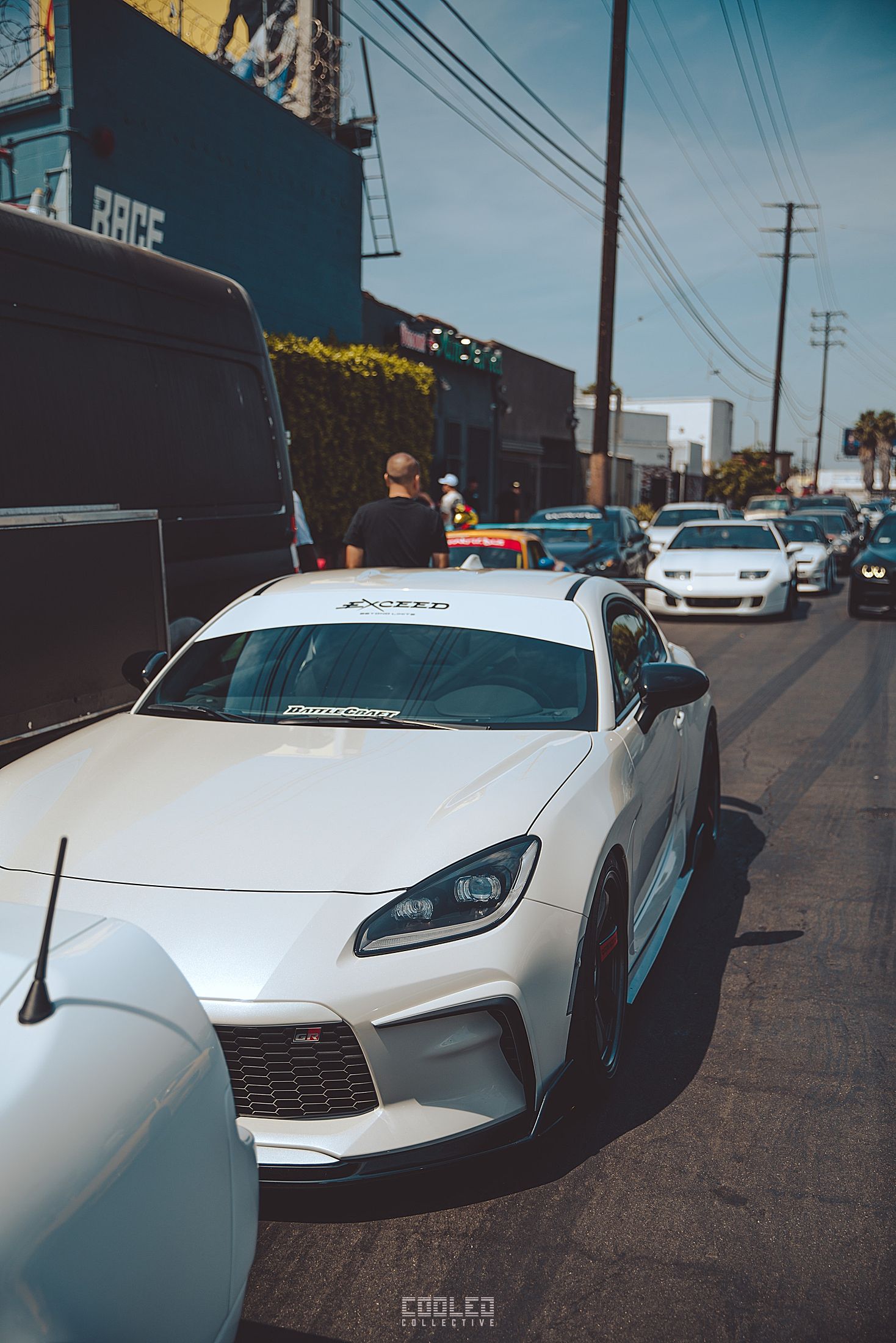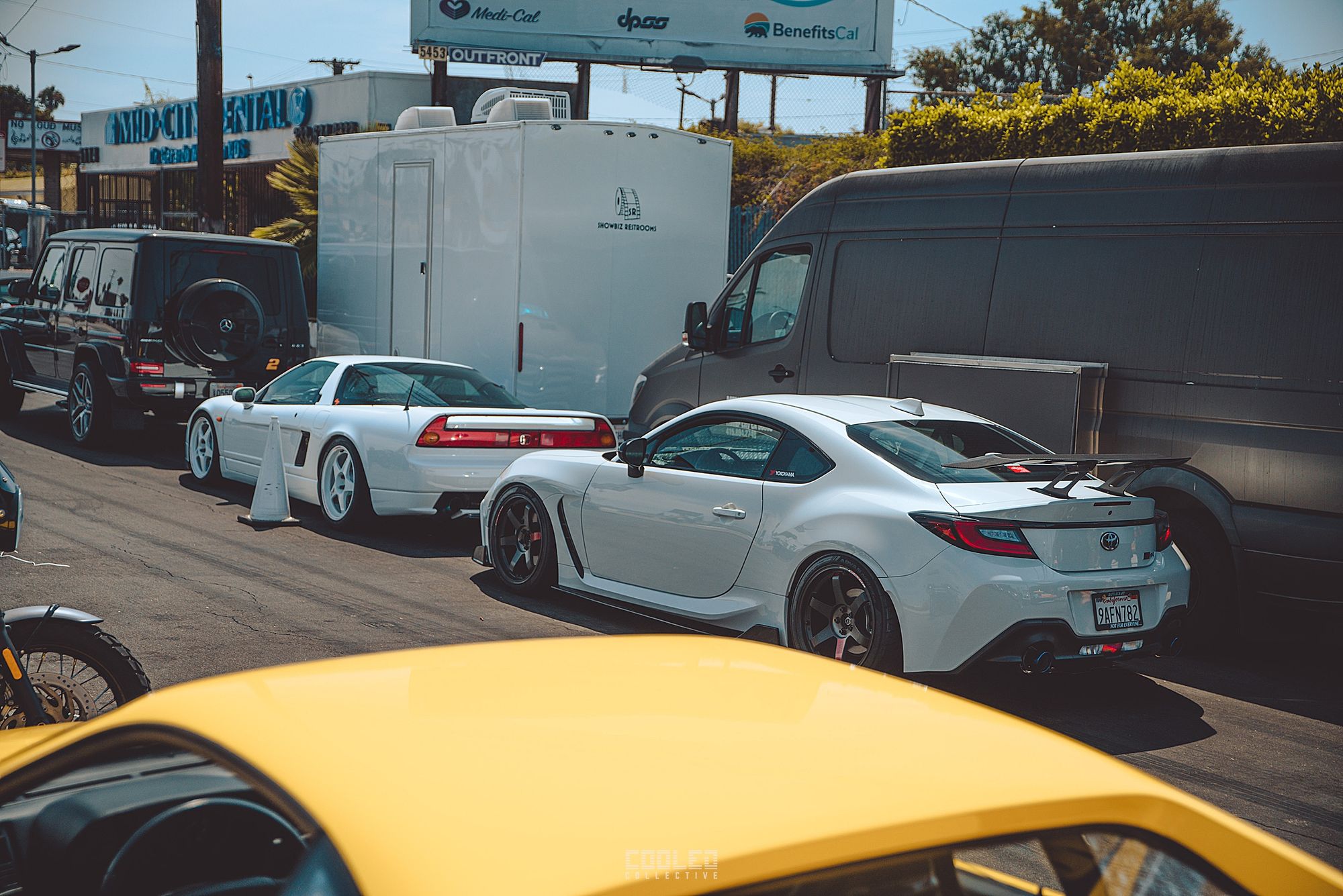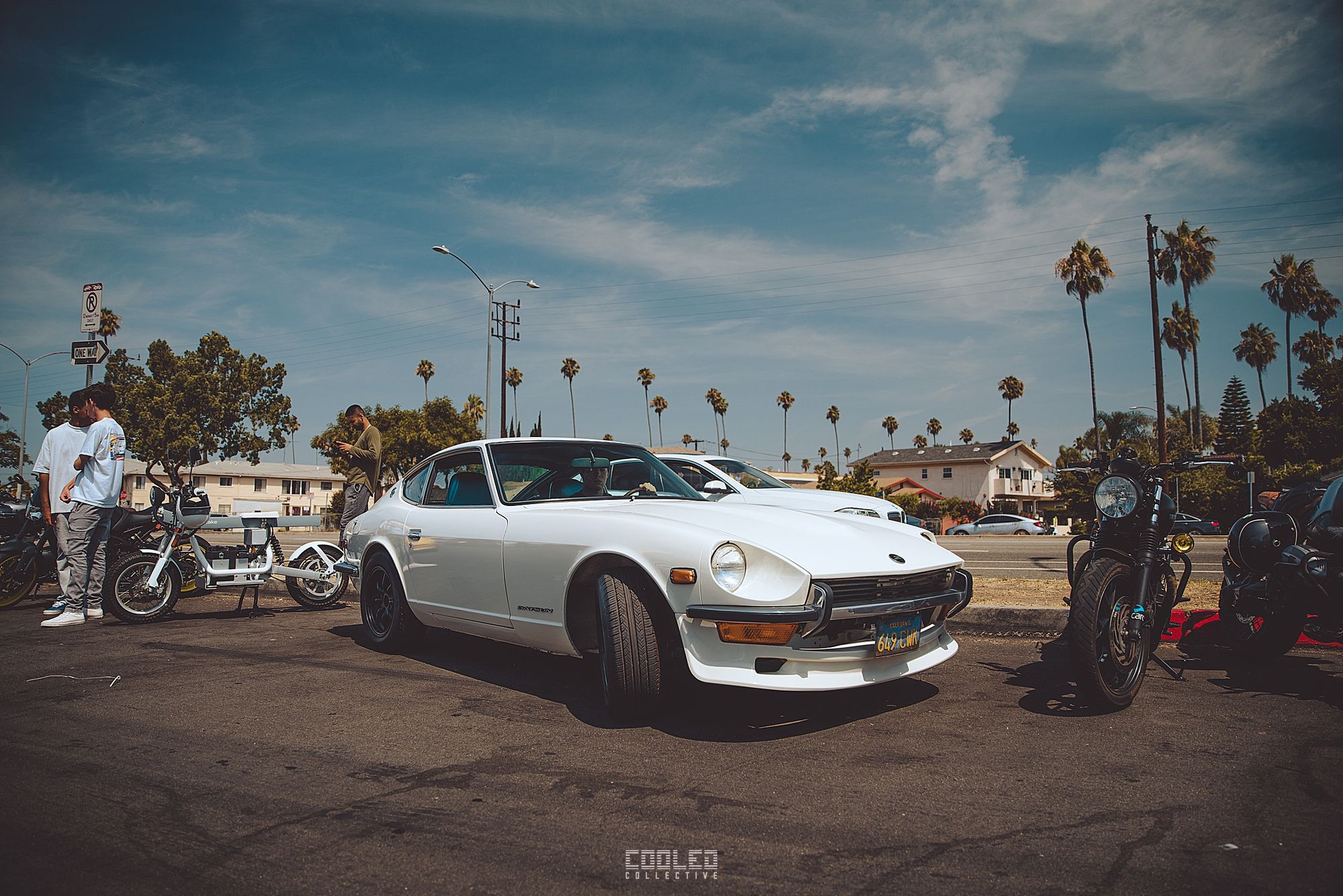 On the way back in, noticed a Hako that I haven't seen before. Looked quite sorted from what I could tell.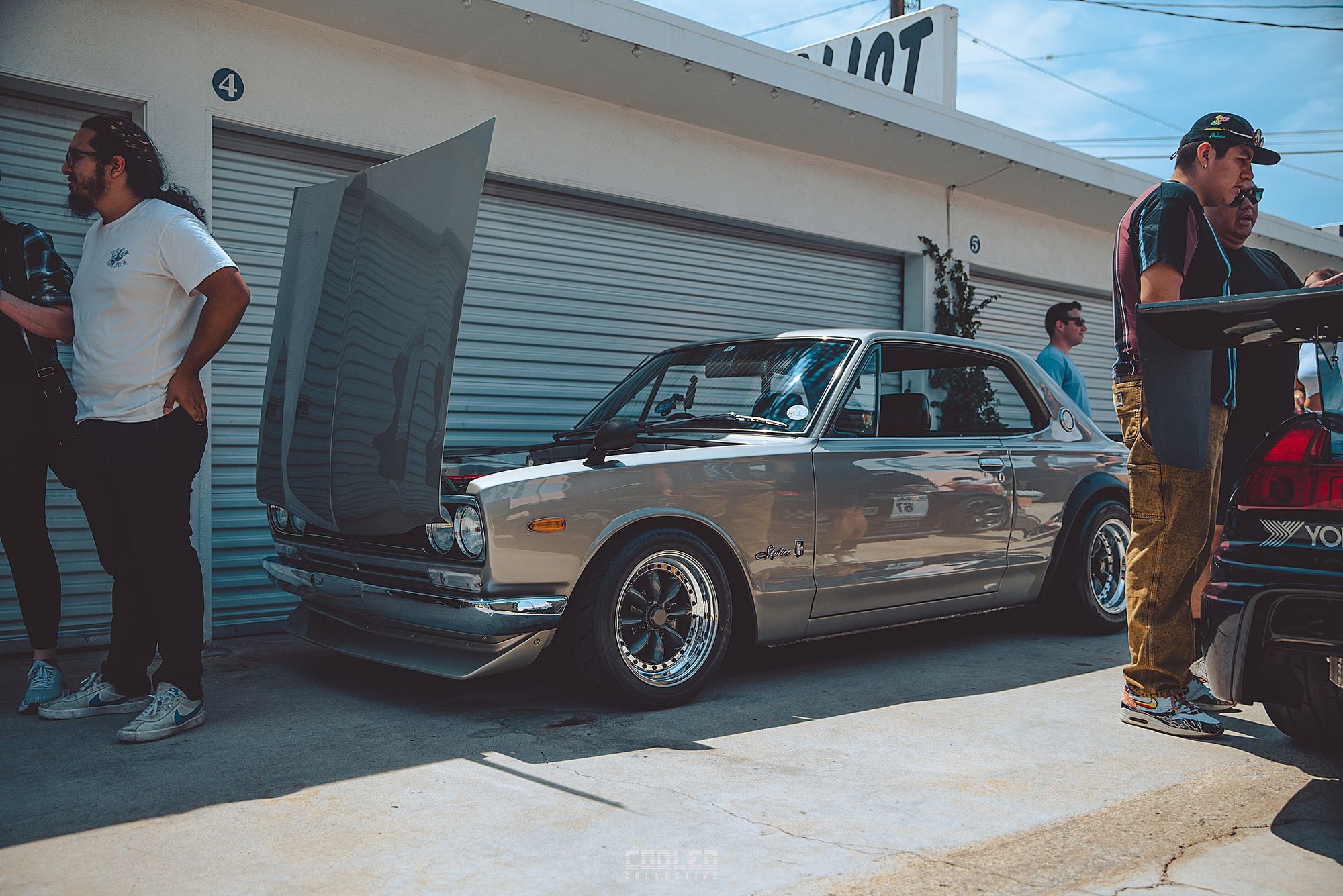 Brian from Top Rank always working and showing us the best of the Japanese imports. He brought in his Silver Mark IV Supra. Got a nice spot with a nice shadow splitting that hood.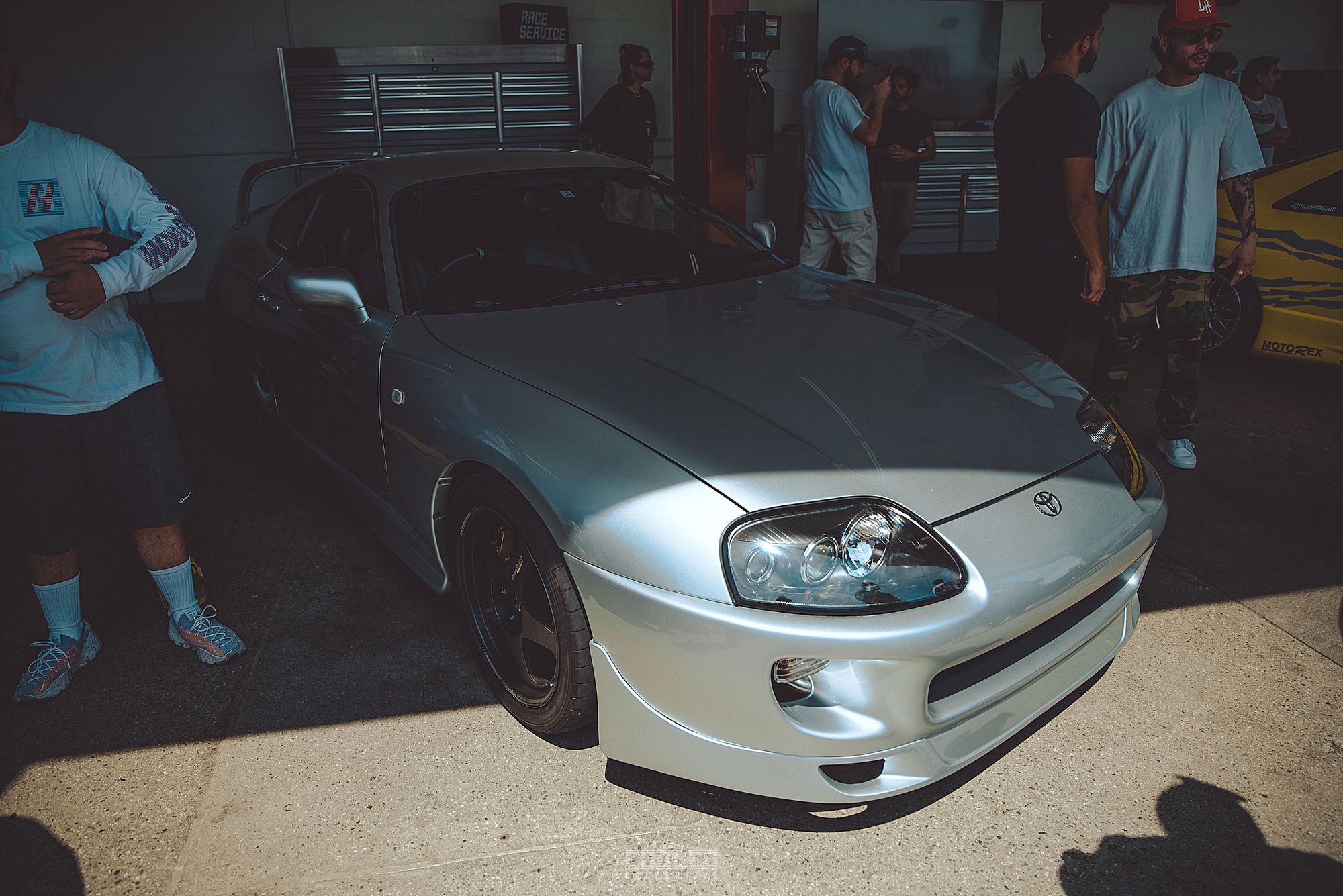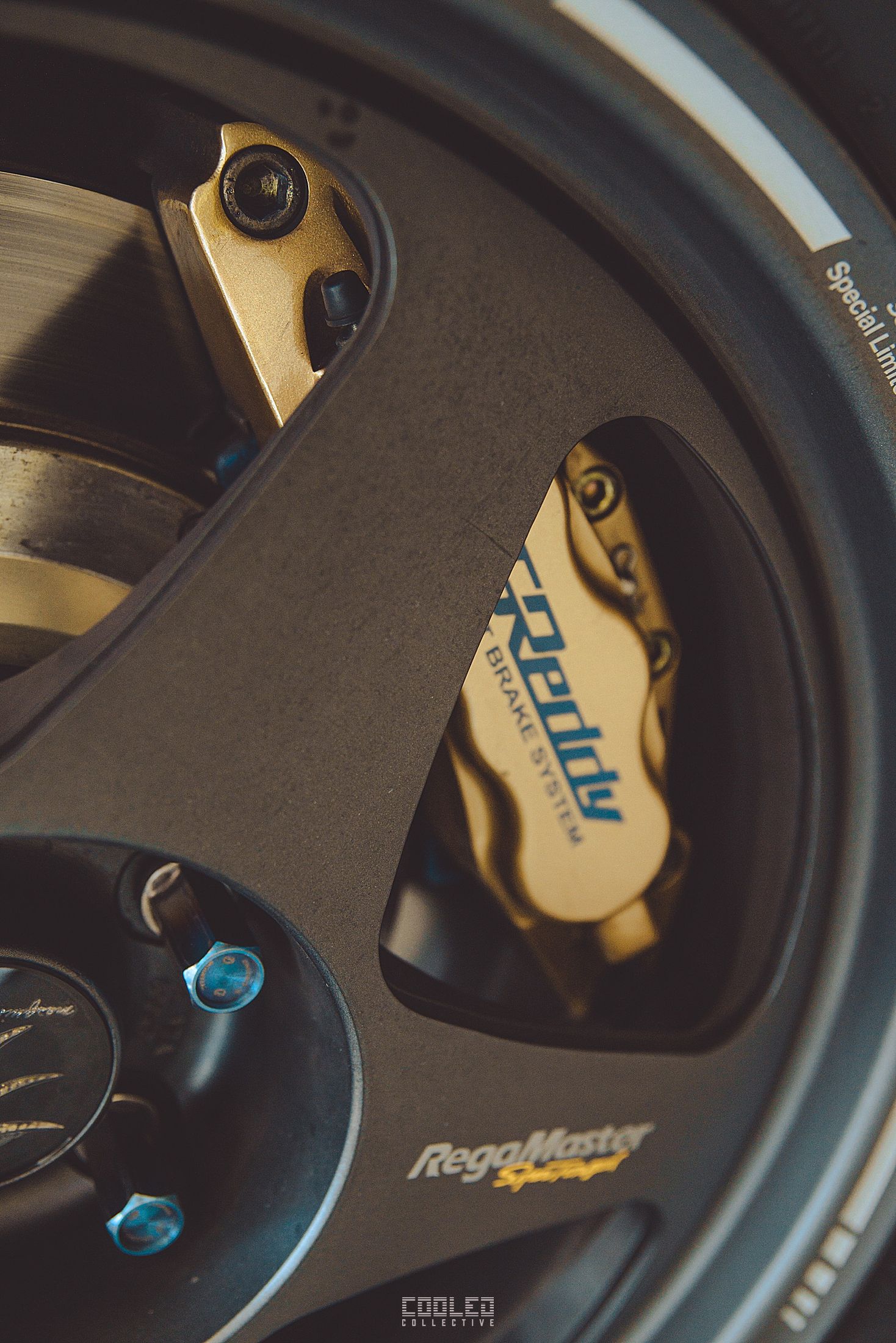 Angel from Art of Attack brought out his Legit Civic Type R with all of the K series bling bling. I need to go for a ride in this next time or drive it. Maybe not drive it cause I may want one.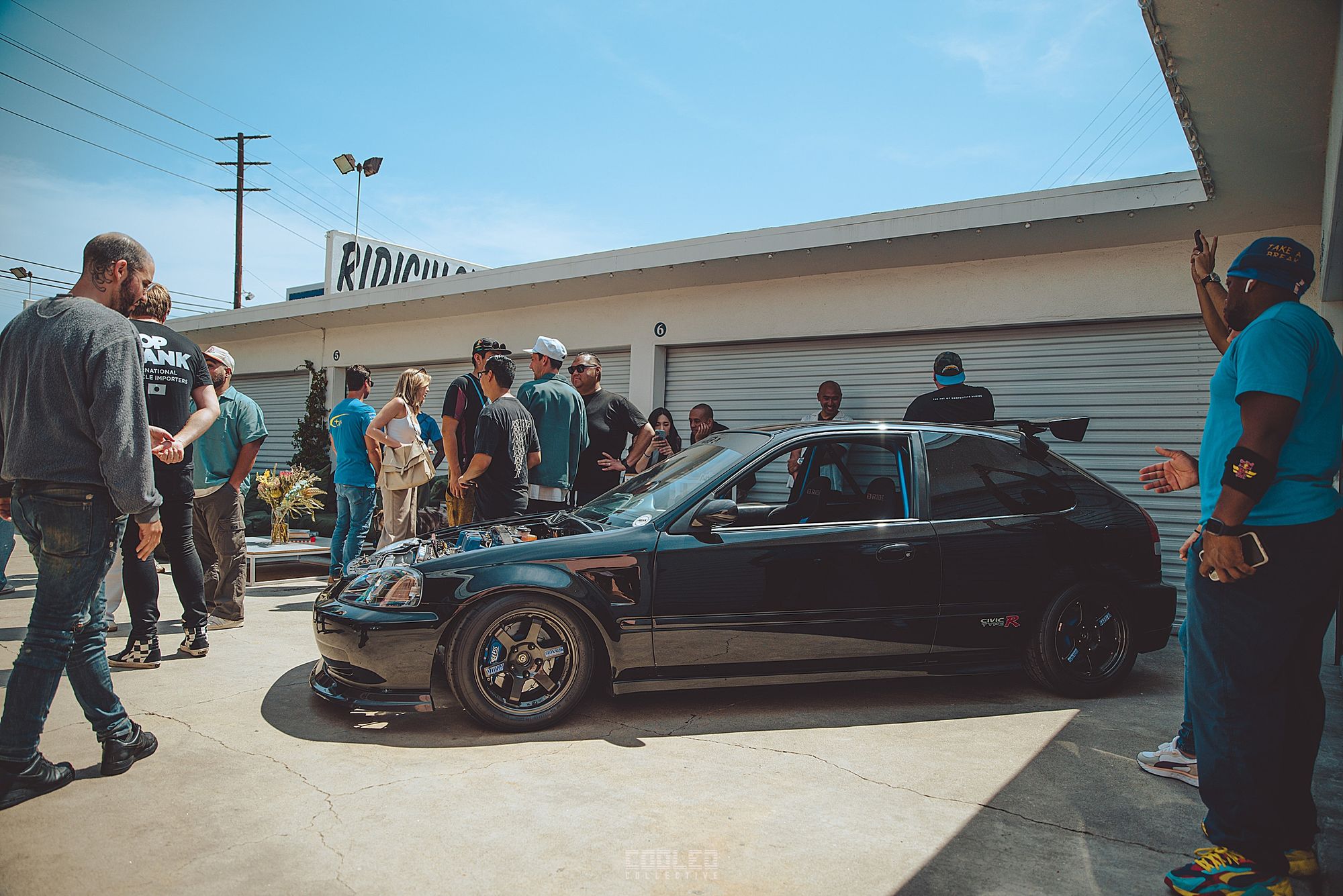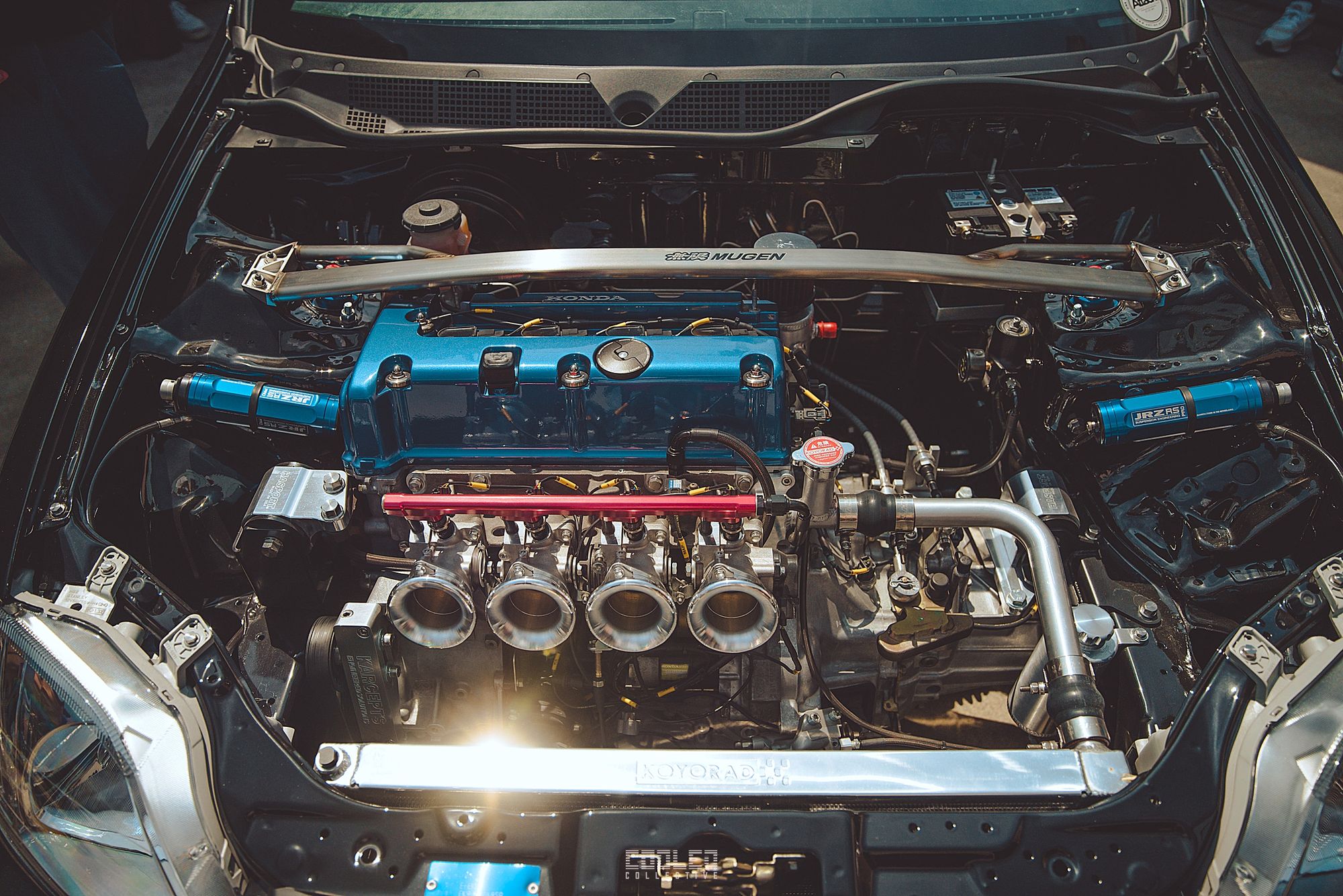 Got the new RS Service Backstreet boys modeling for me lol. Check out that modeling game below. Click click, strike a pose.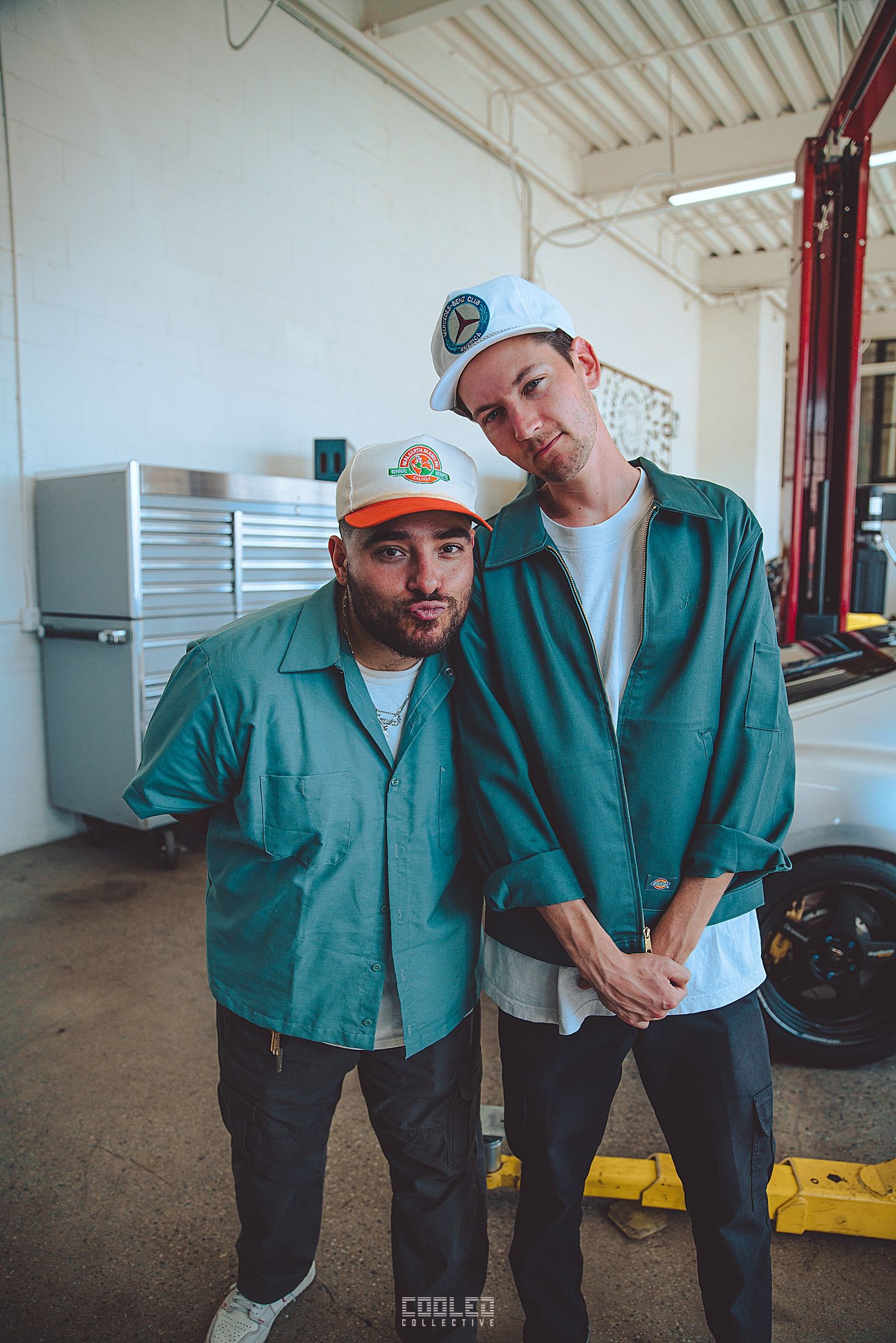 Tyler Rousseau and Jordan having a conversation about life or lunch or something of that sort.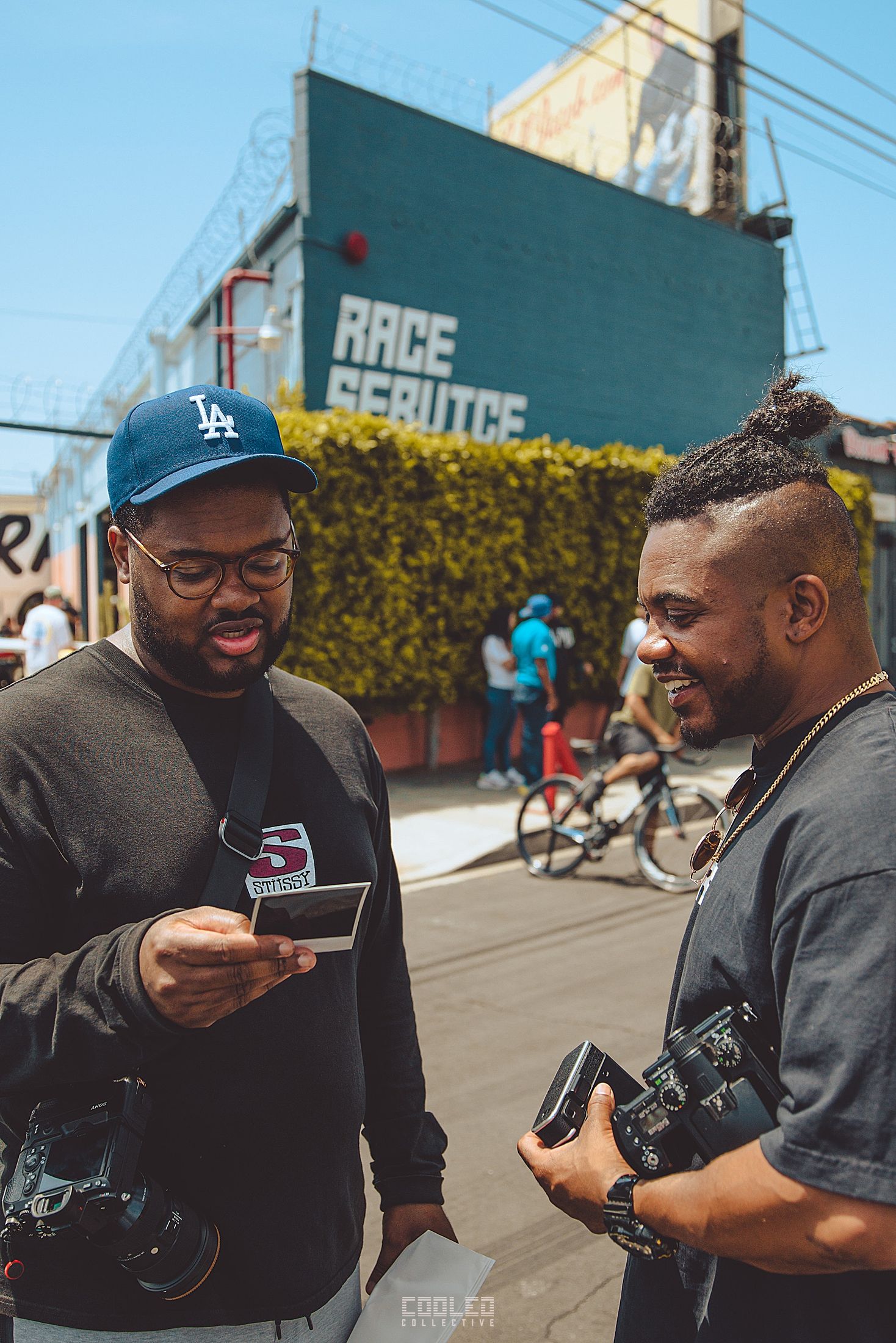 Then the mass exodus of the show cars leaving went down. Always fun to see the post production part going down.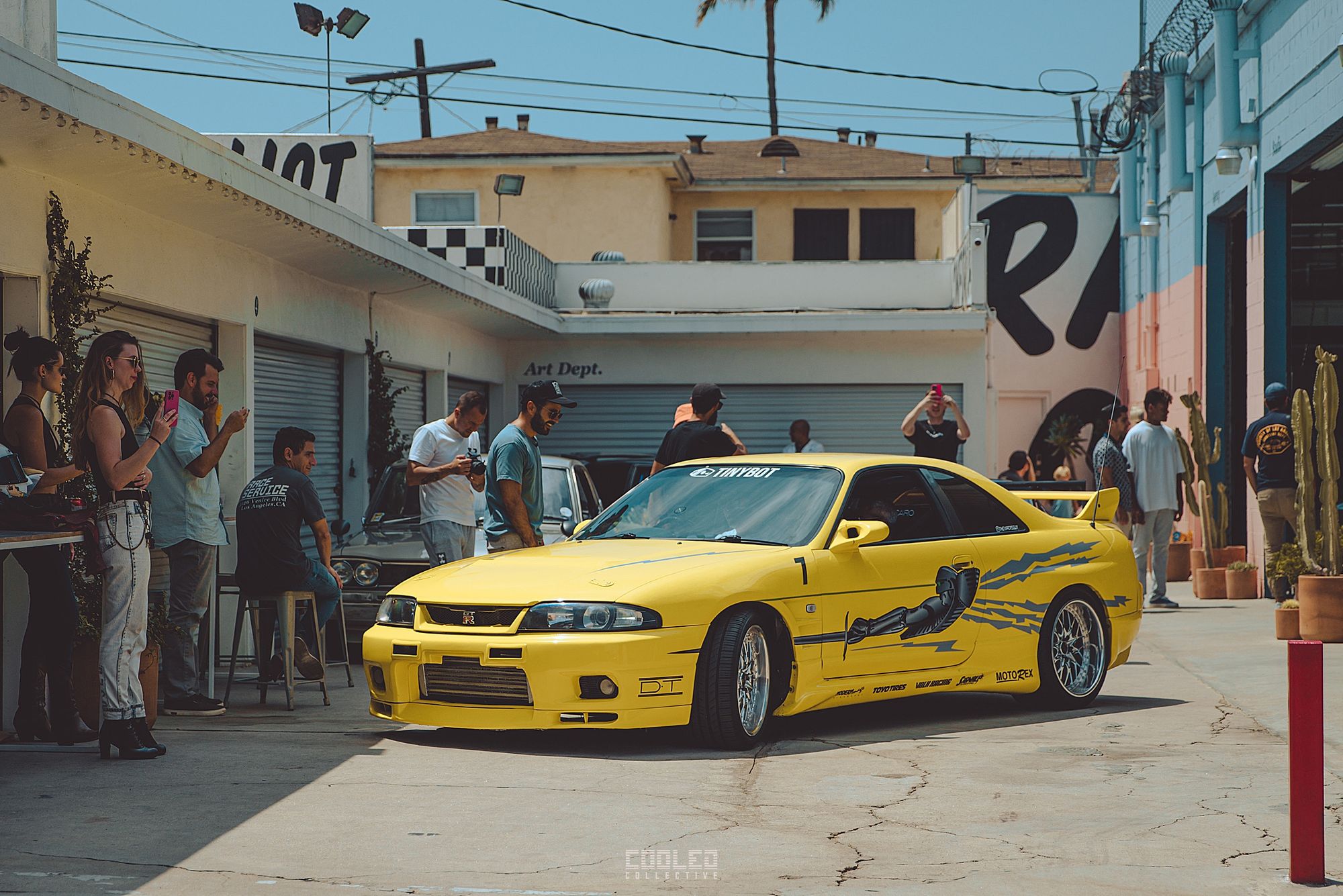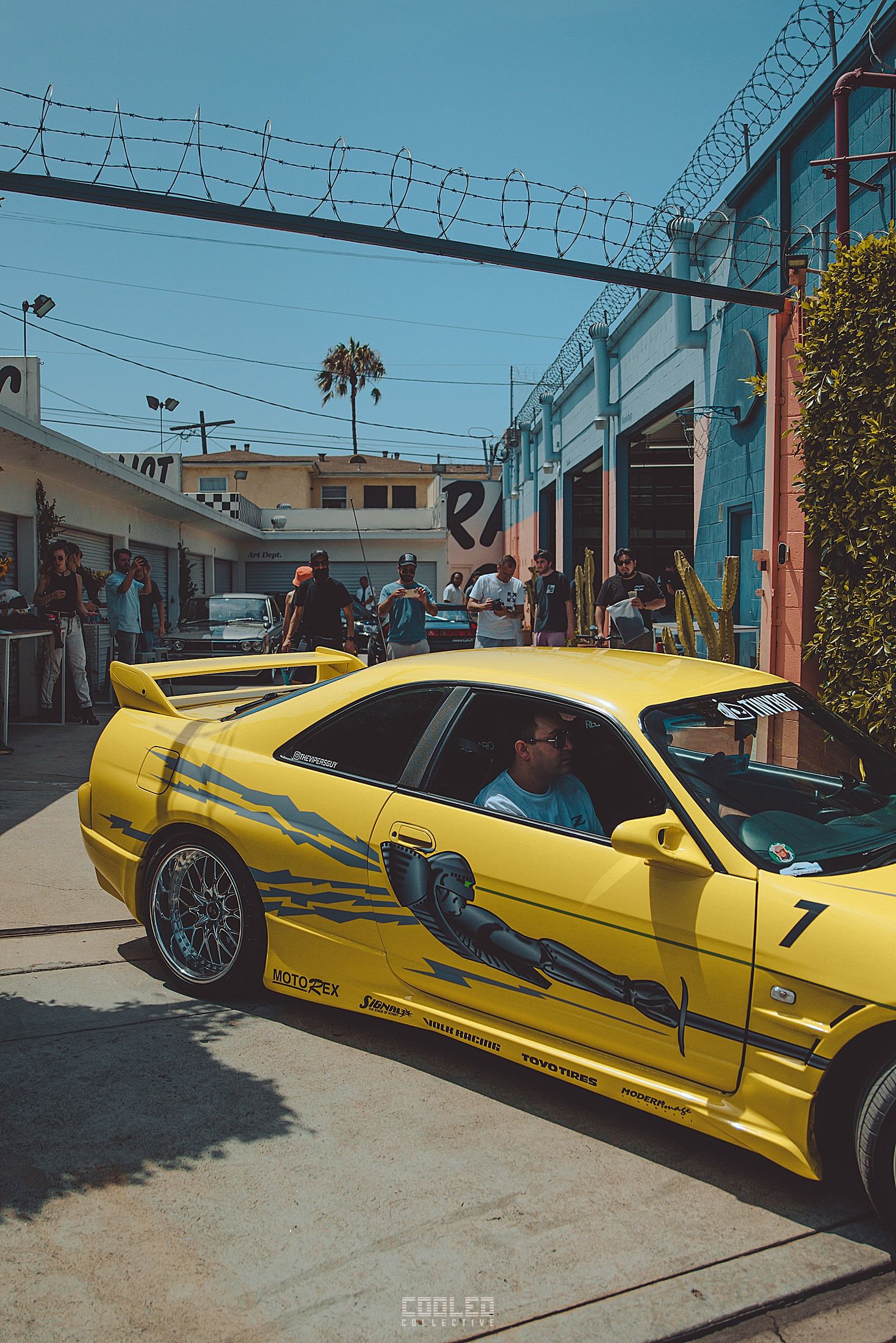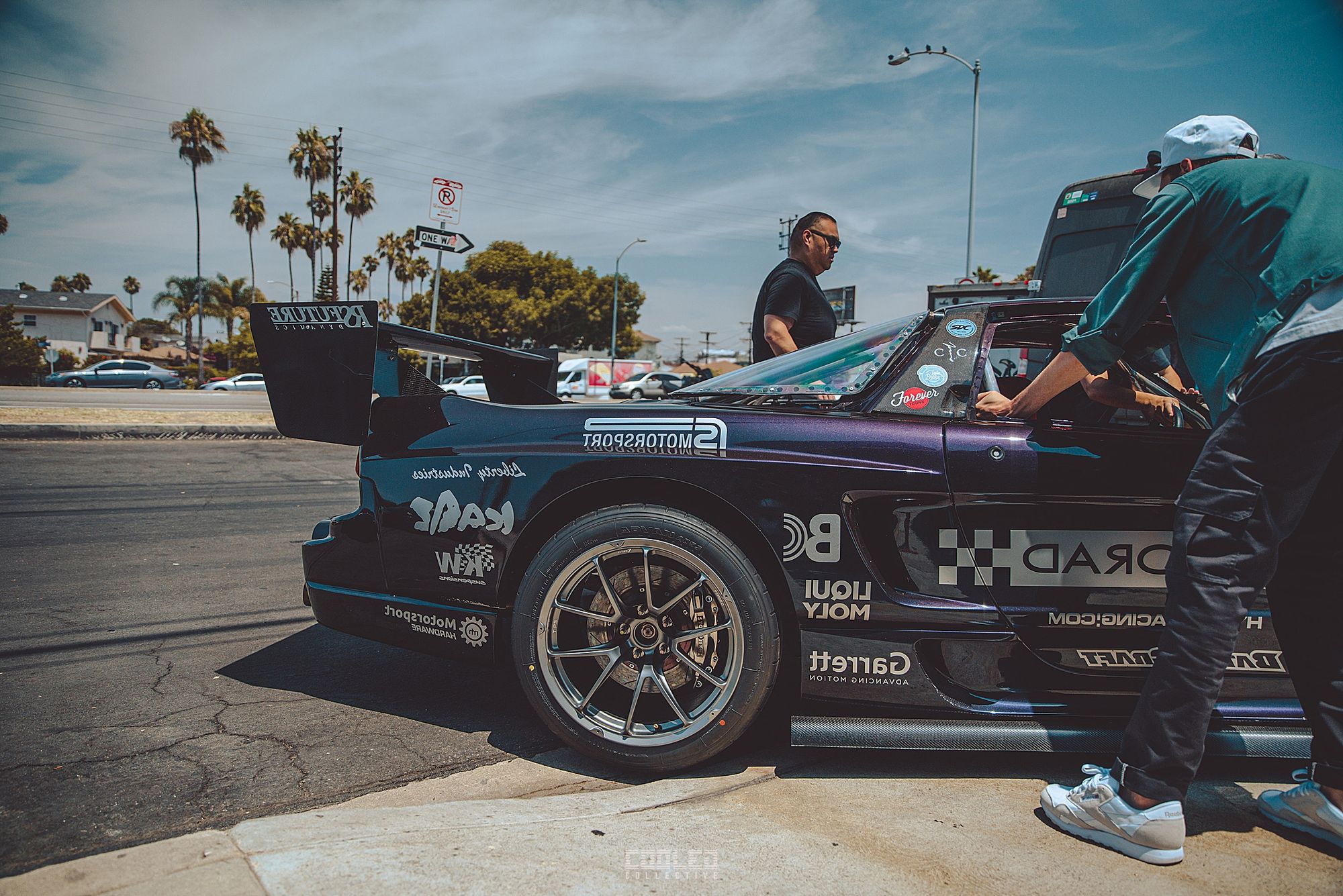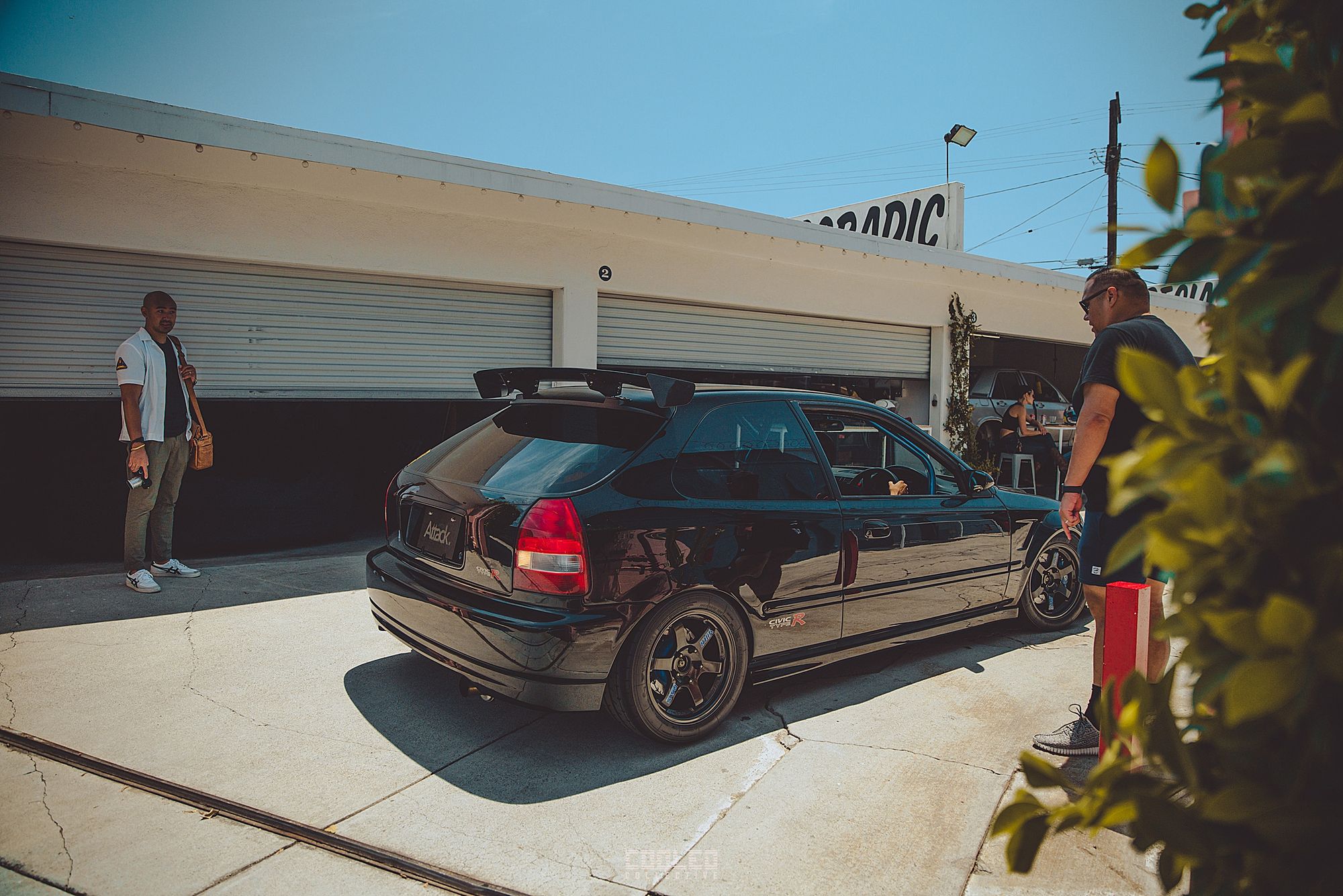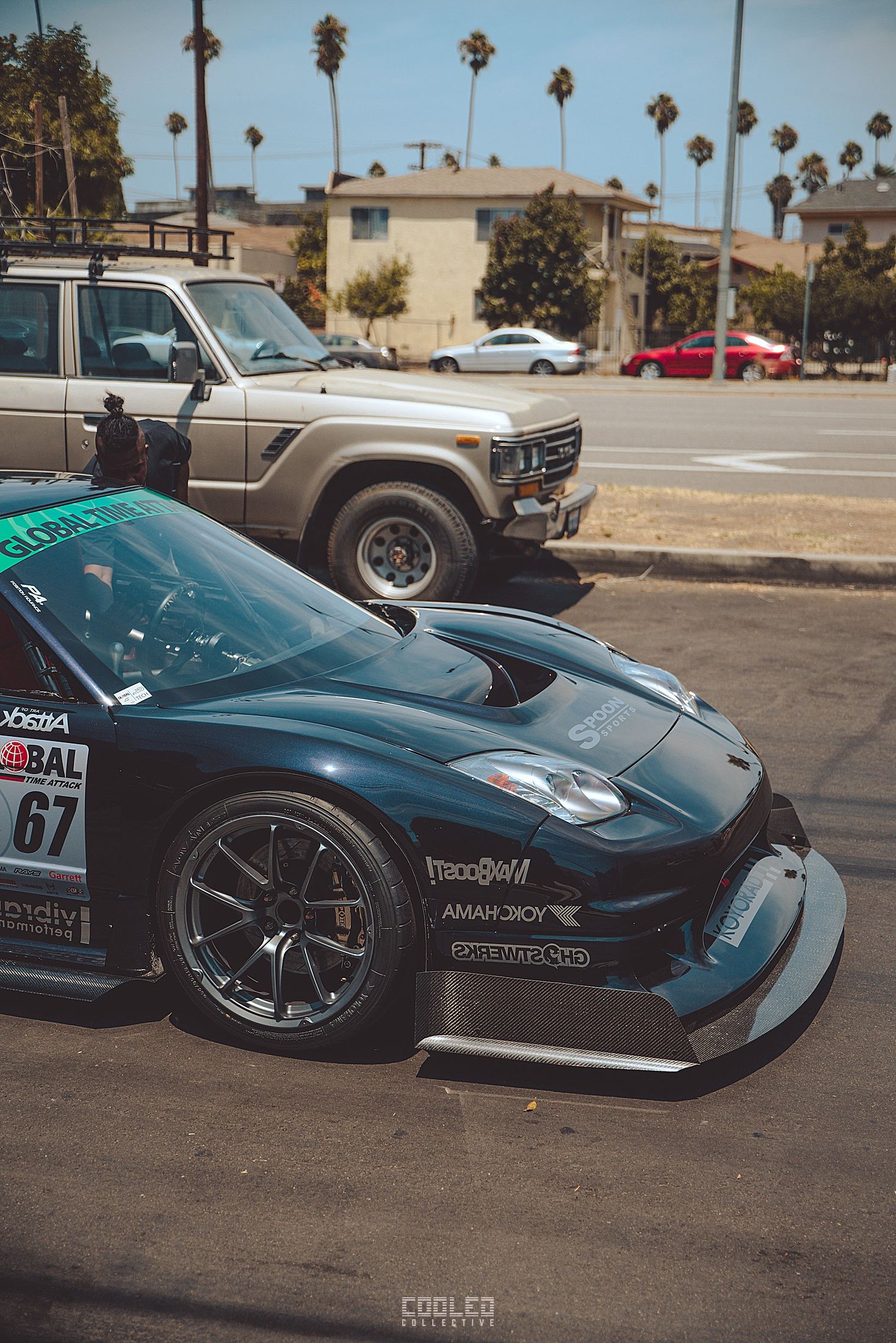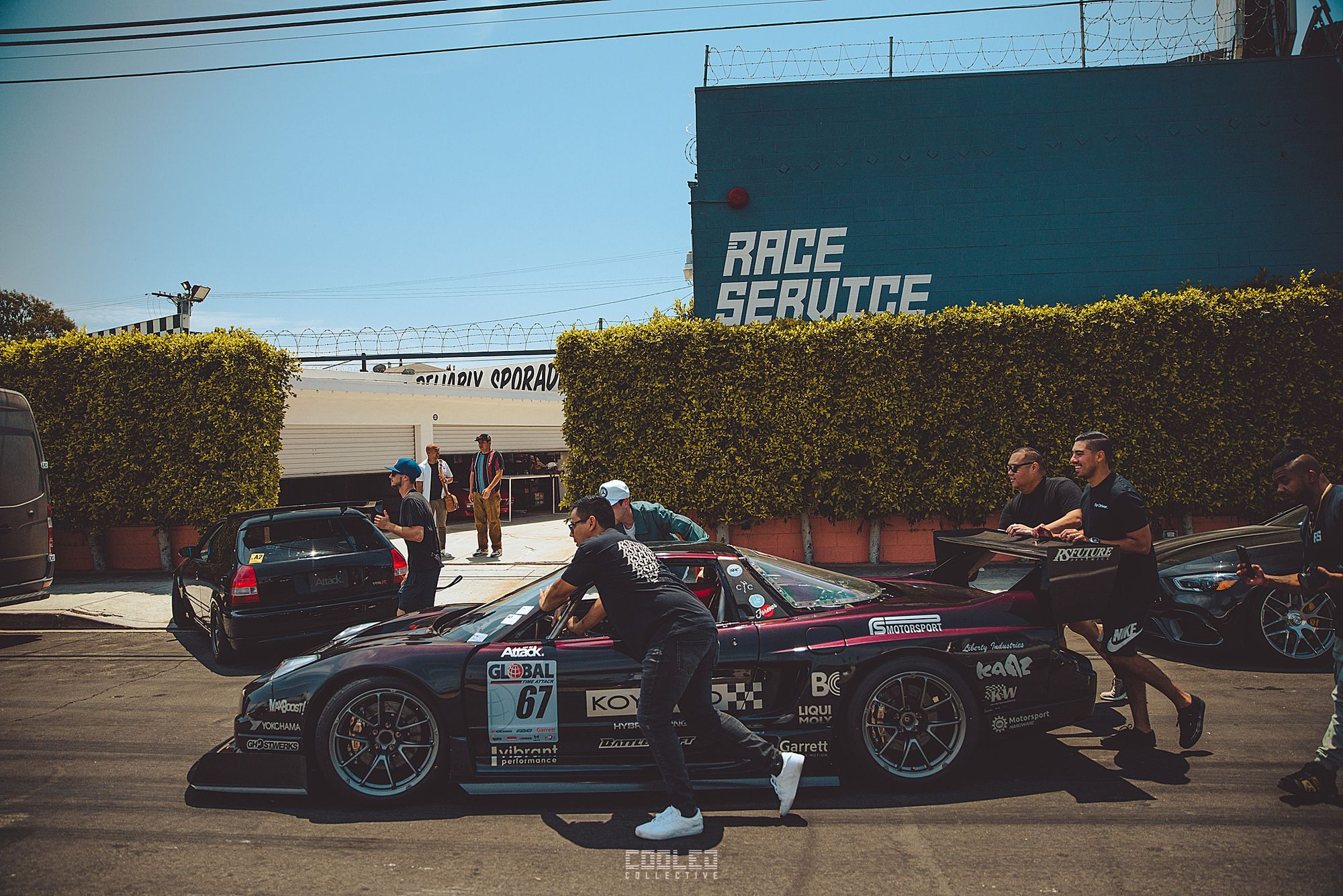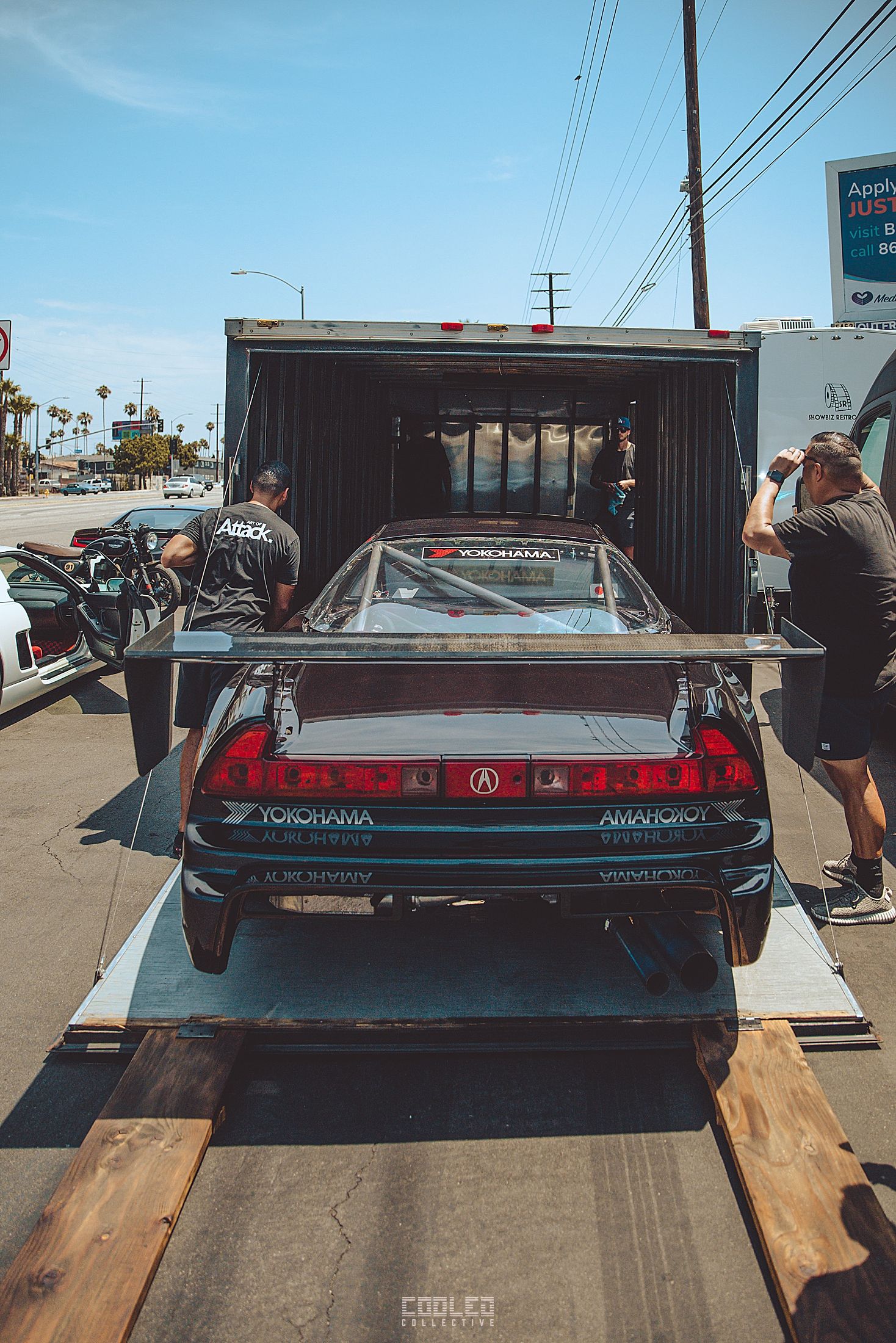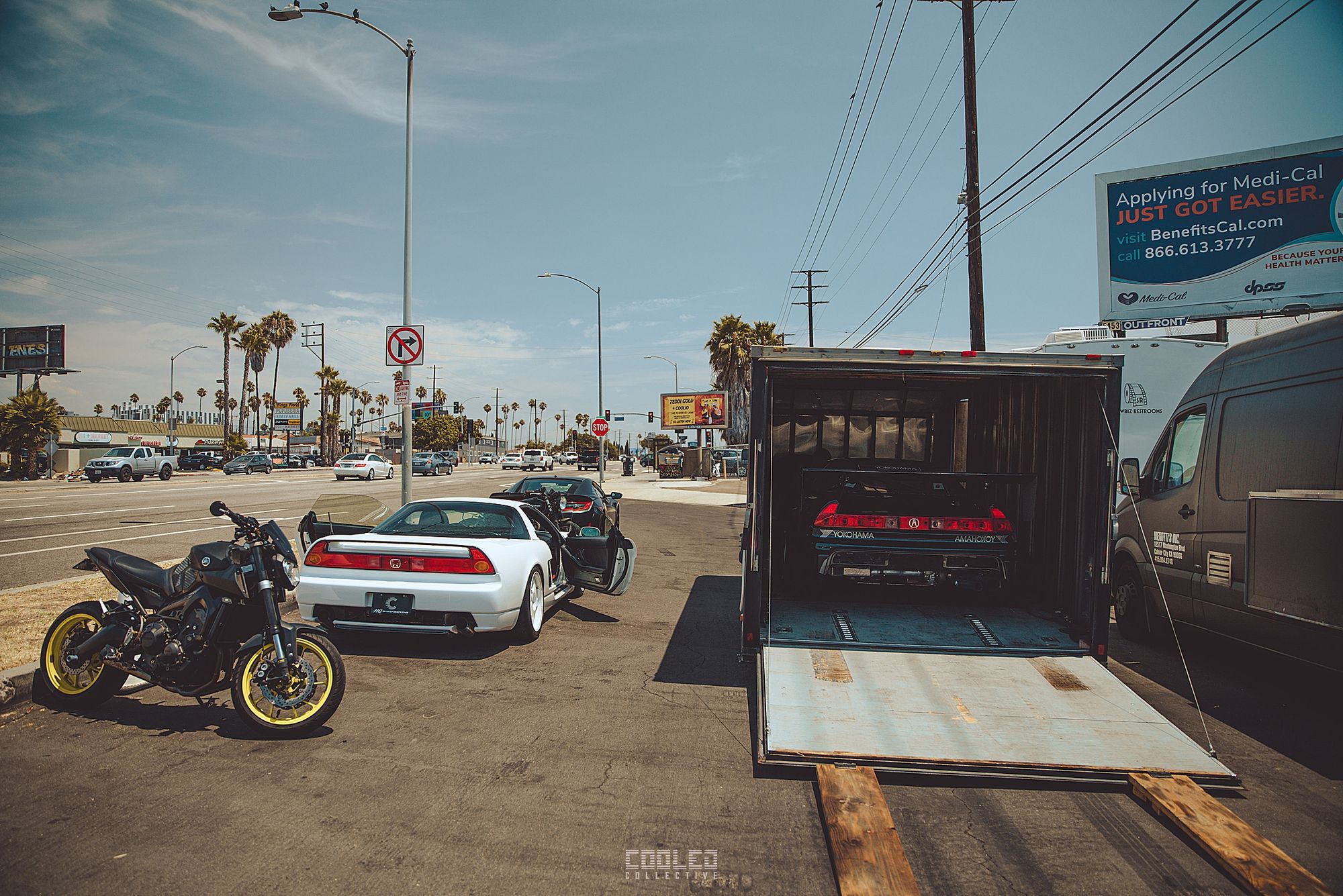 It was a terrific morning catching up with a lot of old faces and shooting the shit. Always love the vibes at RS... a lot of content creators, good energy filled with car lovers, nothing more, nothing less.
Thank you RS for hosting and opening your doors to all of the car enthusiasts in Socal.
See you guys and gals at the next,
Drew Manley
Check out the merch store:
http://www.cooledcollective.com