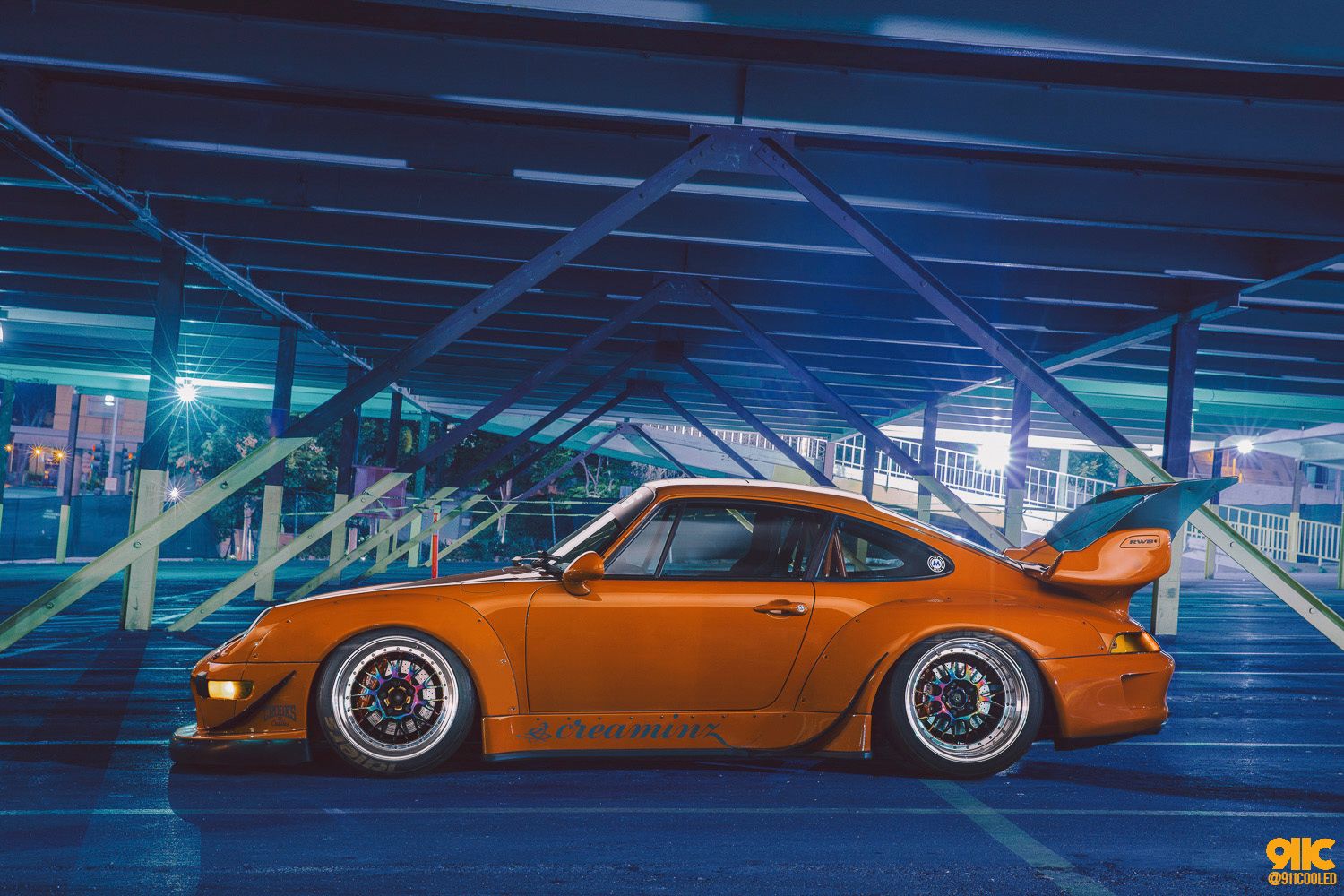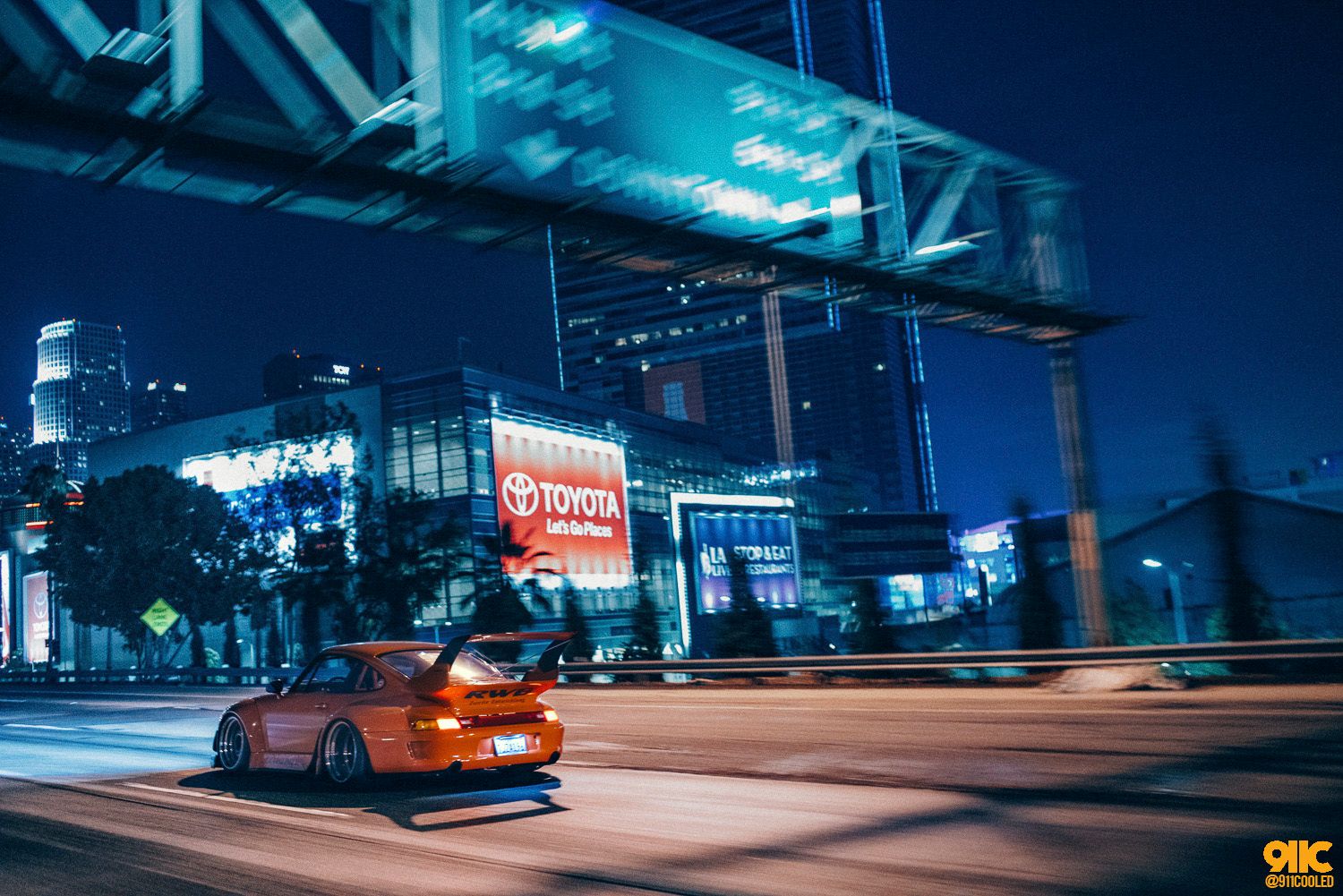 Southern California is king of many things and one thing it does better than anywhere else is car culture! In the midst of car culture, we have a brand that has been blowing up faster than any other brand on the market… that brand is Porsche. From Magnus Walker to Nakai Akira, the outlaw segment has been going above and beyond to capture the attention of the new young money coming into the marketplace.
So Darren aka Creaminz got his 993 built by Nakai earlier in 2015 and has been seen all over car meets/shows in Socal. I met Darren last year thru Dionne Mascunana and somewhere along the line, we connected for this shoot. Back then Darren, he had a gorgeous Turquoise 997.1 GT3 with a Vollkkomen Kit on it. Recently when he came to grab something for Dionne, I asked him if I could shoot his car as I felt like I could use it for my portfolio. Darren is always down for the ride so we set a date and met up in Downtown Los Angeles. You can see some of the BTS from the shoot below: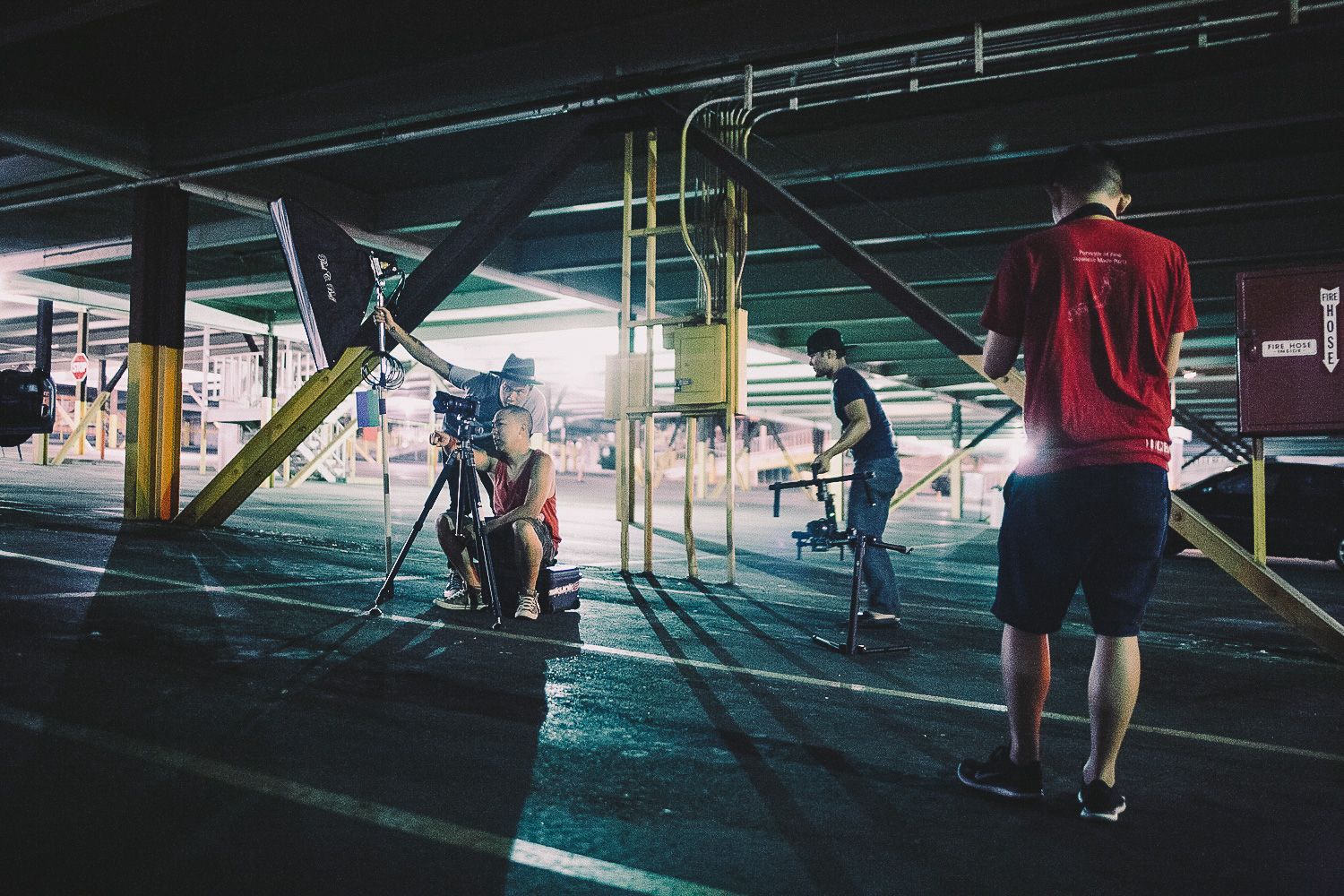 In a better effort to give you guys better behind the scenes (BTS) footage, I asked fellow car enthusiast and photographer Danny from JDMzipties if he would help out with the candids. He gladly accepted along with fellow car super mechanic, Kristian Wong aka @studytuned who has a great eye for photography. Alec Nguyen (@alecwinnn) was my main assistant for the night.
Our evening started out with us meeting at 10:30pm. Kristian, Alec and I got to the location a bit early so I could location scout a bit. Every spot I wanted to shoot at had cars coming every 30 secs or so, so that was a bust. Bit by bit, people started to show up which put more pressure on me to perform. So we got back in the CR-V had drove around to see what we could find.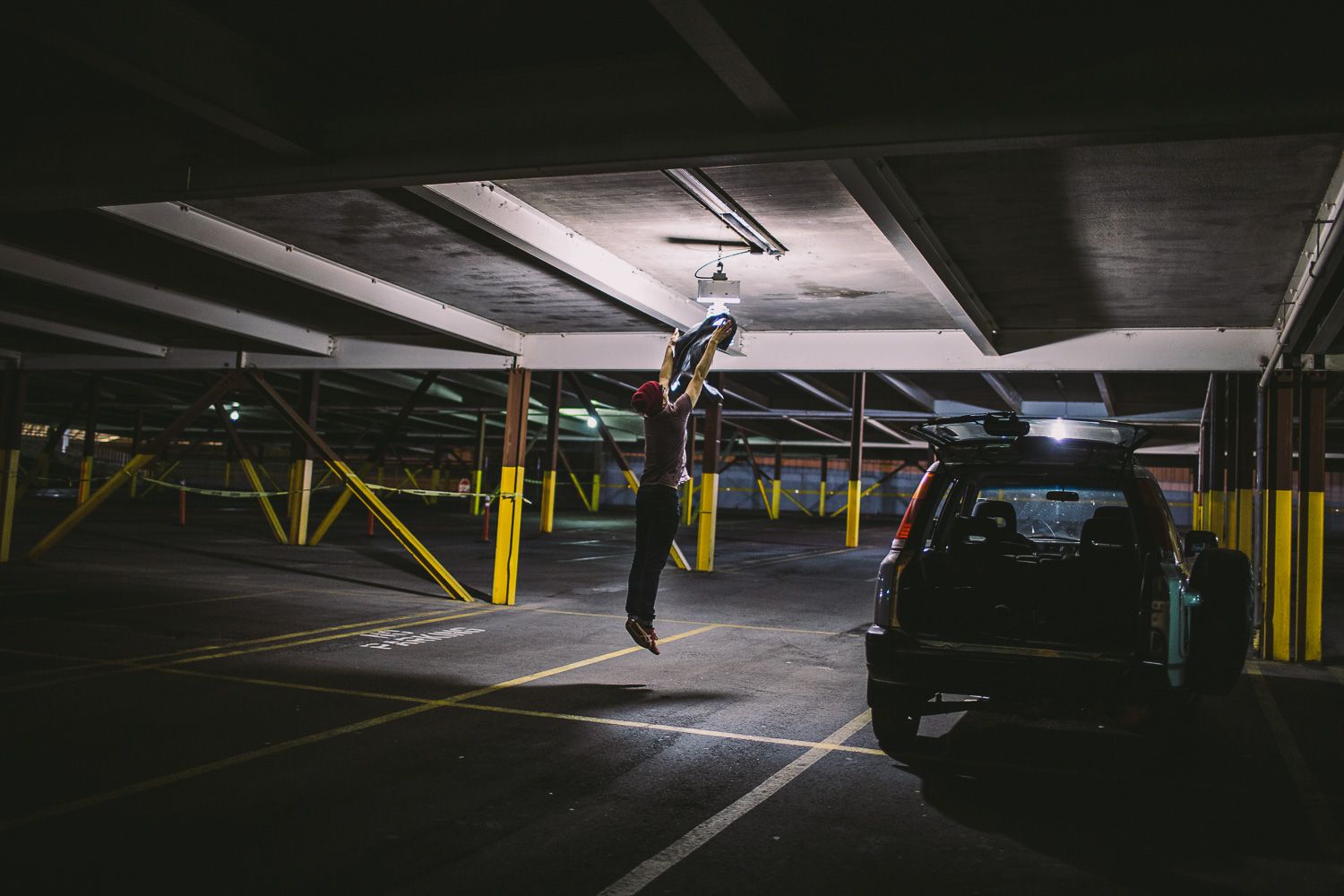 For the most part, the shoot was almost a straight shooter. Took my Gitzo and RRS BH55 Ballhead out and placed the Sony A7RII and Canon 24-70mm 2.8 Mark II on top of the ballhead. Took a few ambient shots at different exposures and then had Alec hold the PCB B800 monolight with the PCB Vagabond VLX Lithium battery to power the light. Just to have what I needed, we did two types of light paint. First off, we had Alec stand around different parts of the car while I fired the strobe off thru the stripbox. The second round, we ran the hot light of 150watt and light painted with a long shutter speed. The garage bulbs were really bright so Kristian being the gentlemen he is took his sweater of to put it over the light to stomp out the ambient. It was perfect.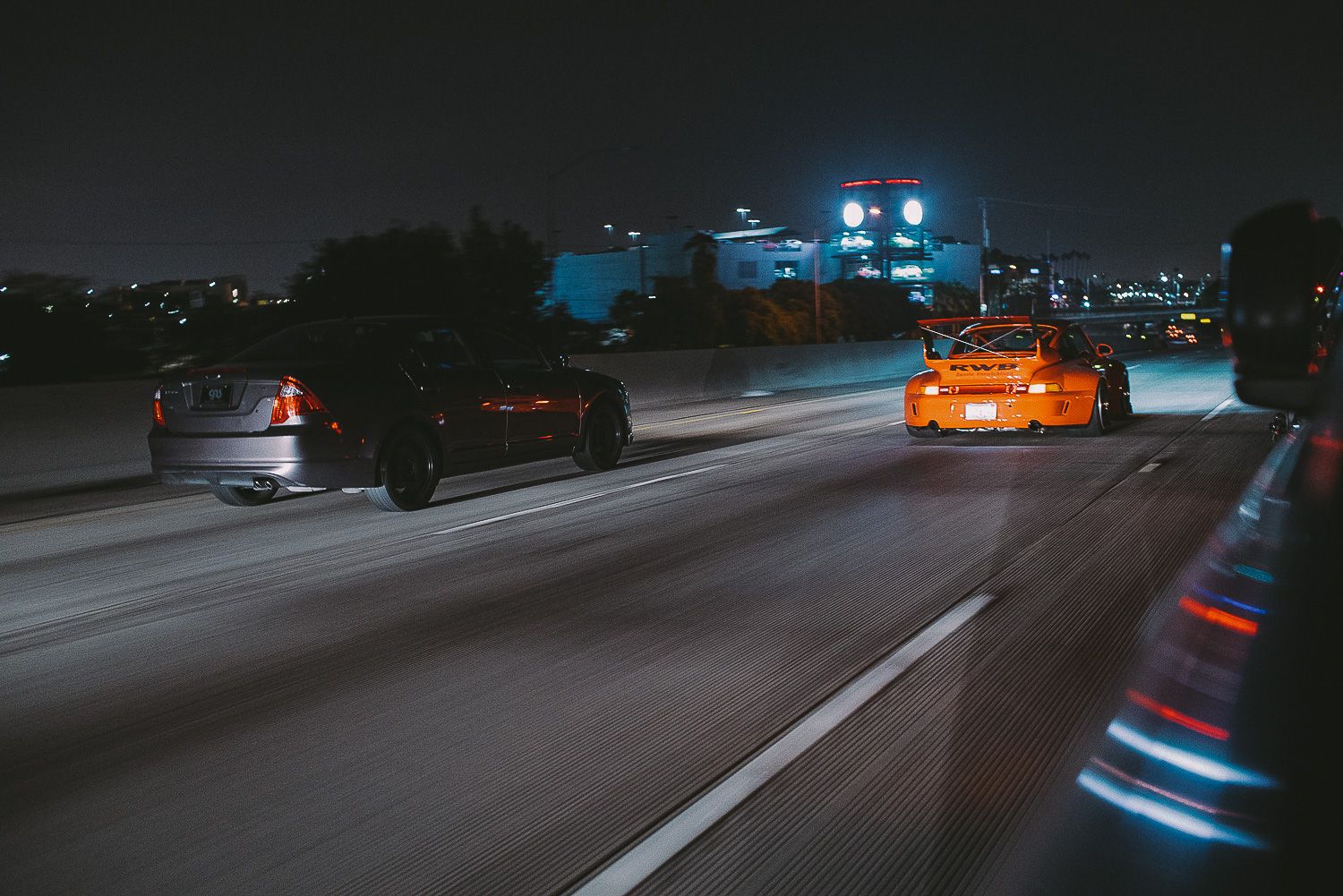 Dionne noticed a nice long perspective between two garages so that is what we used for location #2. Darren told me his favorite part of the car was the front but I had a hard time getting away from her butt. It's just so awesome. So went with what my heart told me to do. Never let me down lol. This location was perfect cause it had nice long lines, had a staircase if we wanted to get higher up and had sky scrappers in the background. Did light painting with the Westcott Ice Light for this shot.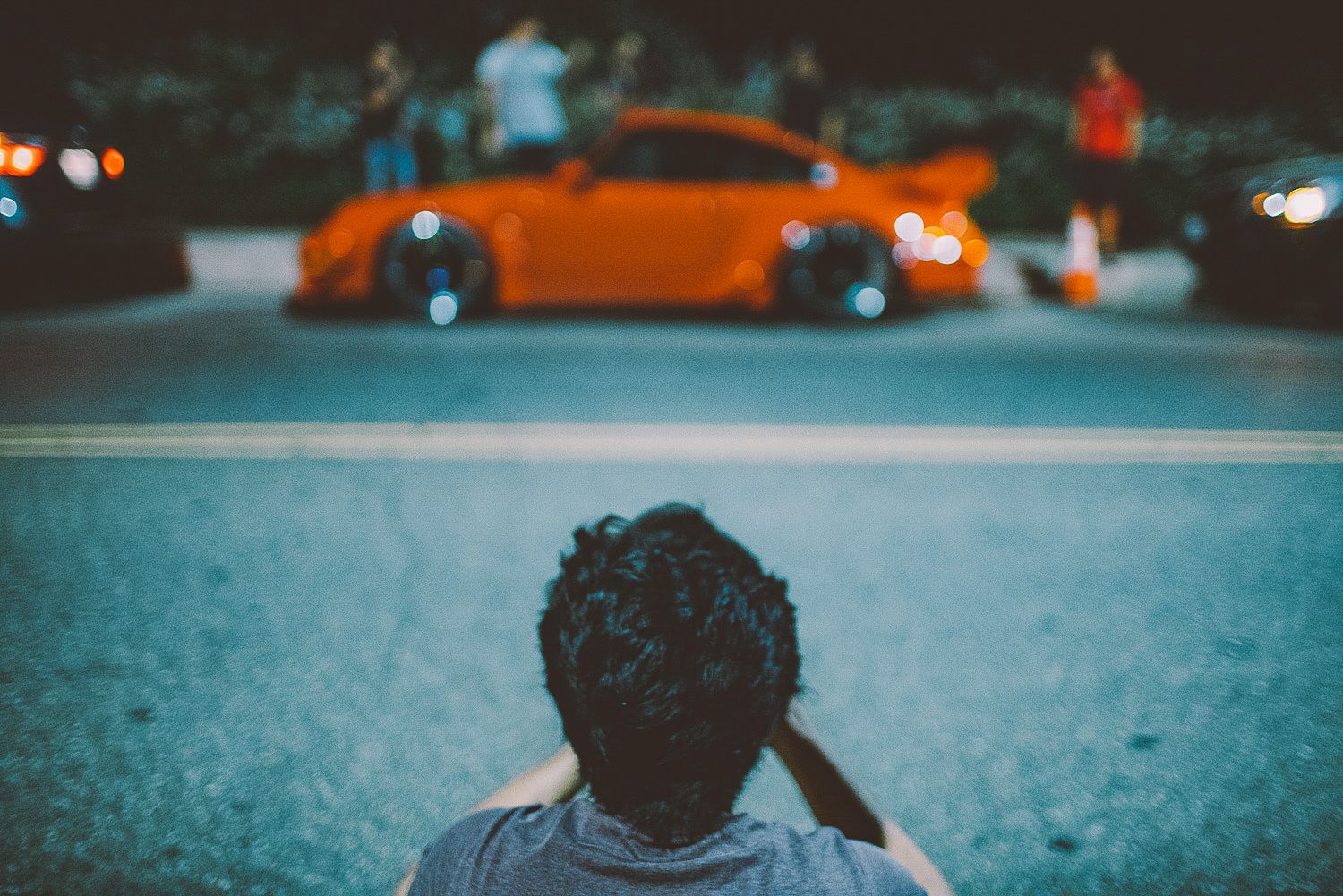 Last shot was for Dionne mainly. We were going to get freeway rollers. Good thing they brought a minivan cause it was so much easier to get low shots hanging out a sliding door. Dionne had some mad skills poking his body out at high speeds. Life is so fun! Dionne wanted to nail the LA skyline in the background so we made a few different passes on the 110 fwy. Money!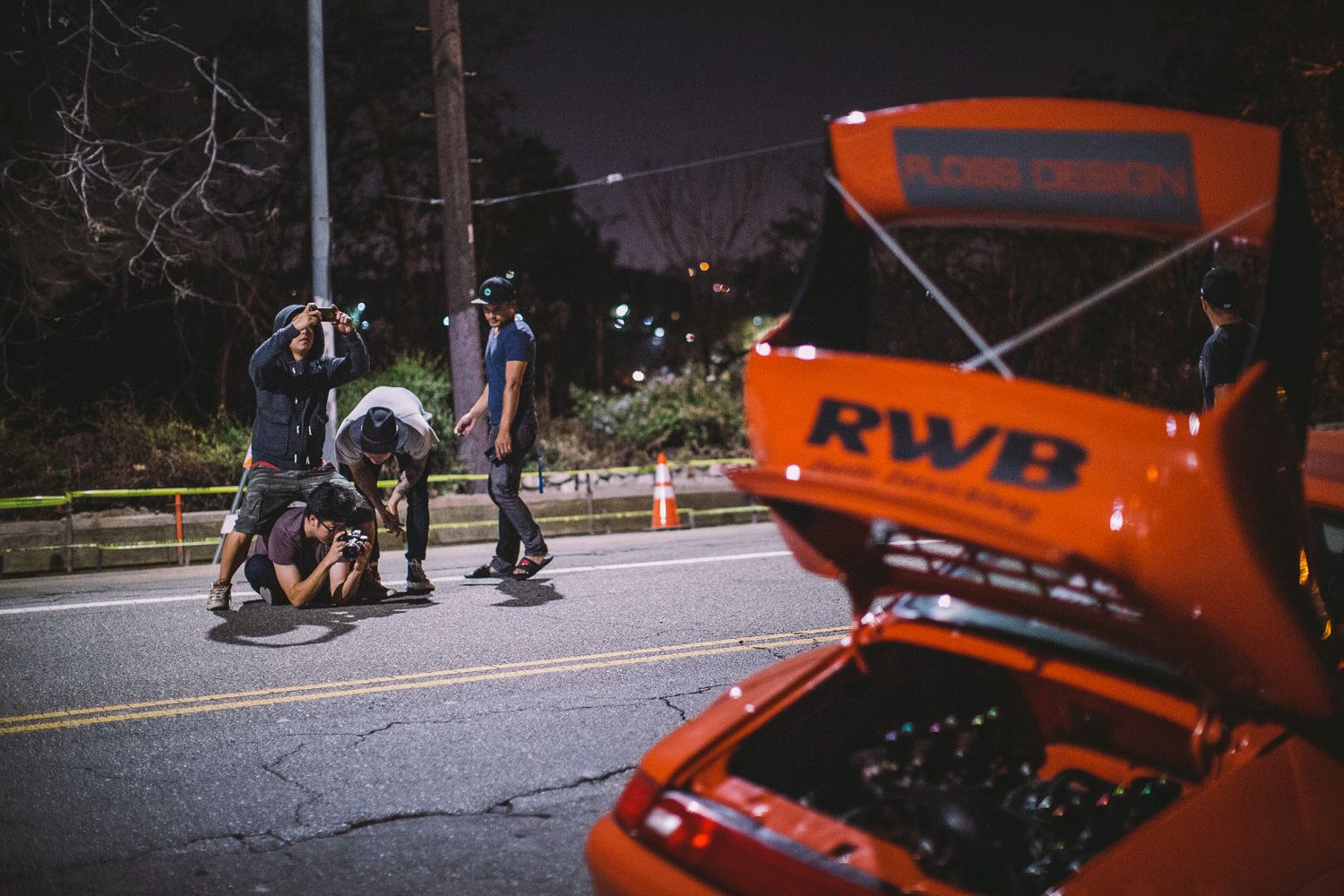 I want to thank Darren aka Creaminz for trusting me to photograph his car even though he didn't know my skill sets. Thanks for trusting. Thanks to Danny @jdmzipties for being primary BTS shooter, Kristian @studytuned for your captures, Alec for being my very hard working assistant and lastly Jasper for helping out Dionne drive the car. Dionne thanks for putting it all together.
I hope you guys enjoyed this round up. See you on the next.
Drew Manley