To plan an event like Luftgekult takes tremendous organizational, leadership and creative skills for it to be a huge success. Not many in the field can pull it off but if there is someone, Patrick Long is it. His reach into Porsche Motorsports is deep and respected. So when Patrick Long puts something together, the world seems to listen.
We knew going into Luft 5 that it was going to be epic…. thinking about where to place a ton of cars to display in a majestic form isn't easy. My buddy Aaron who works at Honda Torrance text the group of us and said, "I figured out where Luft is gonna be… it will be at Ganahl Lumber!" The original preview photo they took on the 2×4 was a strong hint that Aaron was right…. and so began all of the things that Luft can be inside a lumberyard.
Luft gathers Aircooled Enthusiasts from all over the world and since it was in my very own backyard, I was getting DM's about setting up some meets and cruises. I was more than happy to do so but in the mix was a buddy's 40th birthday bash and my cousins wedding all on the same weekend! More about this in a follow up blog.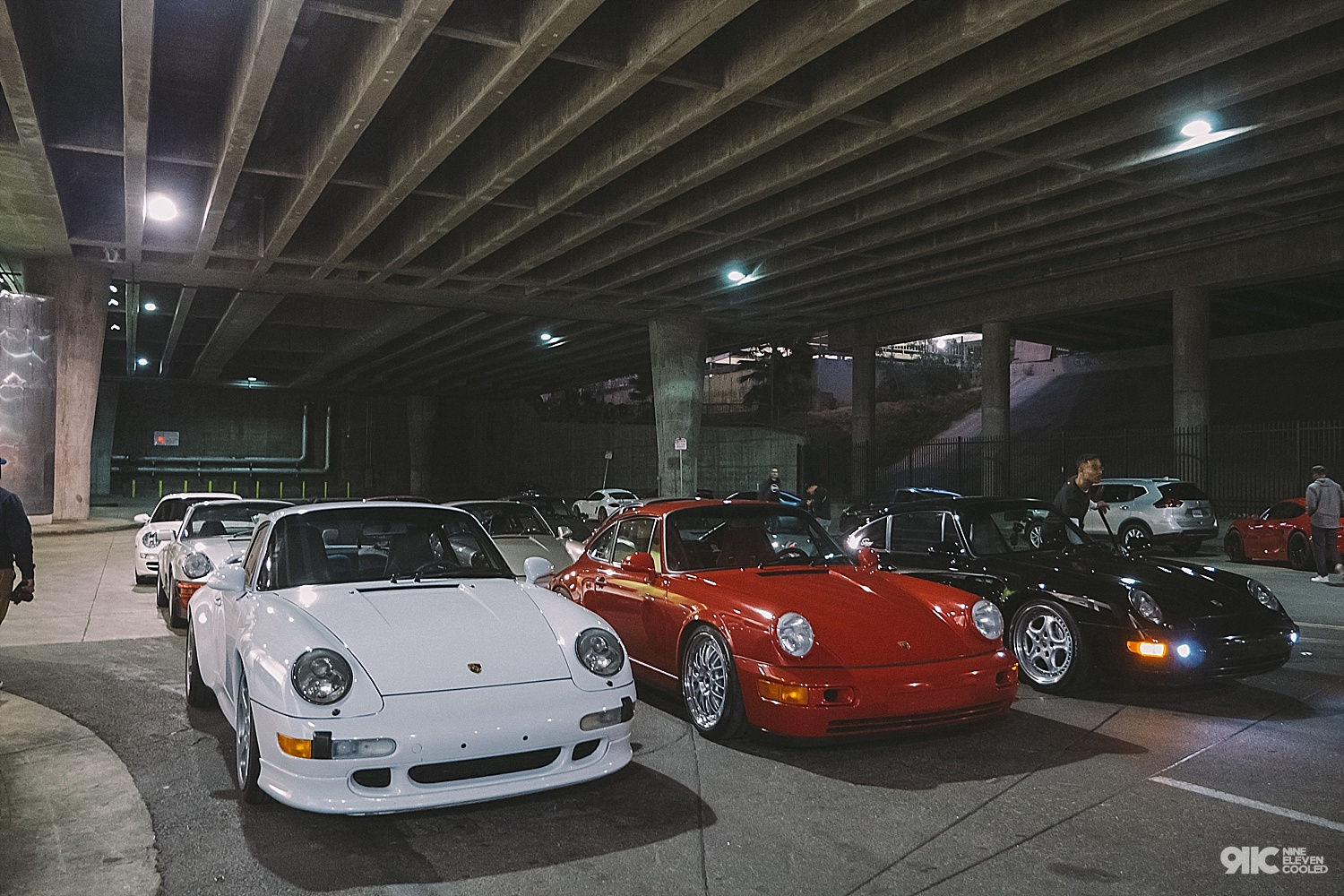 I announced on my Instagram page that I would be setting up a Pre-Luft meet/greet and cruise to Torrance. Sure enough, we got a strong hold of people who came to meet. It is always fun to meet people you have been interacting with online and putting a face to the name.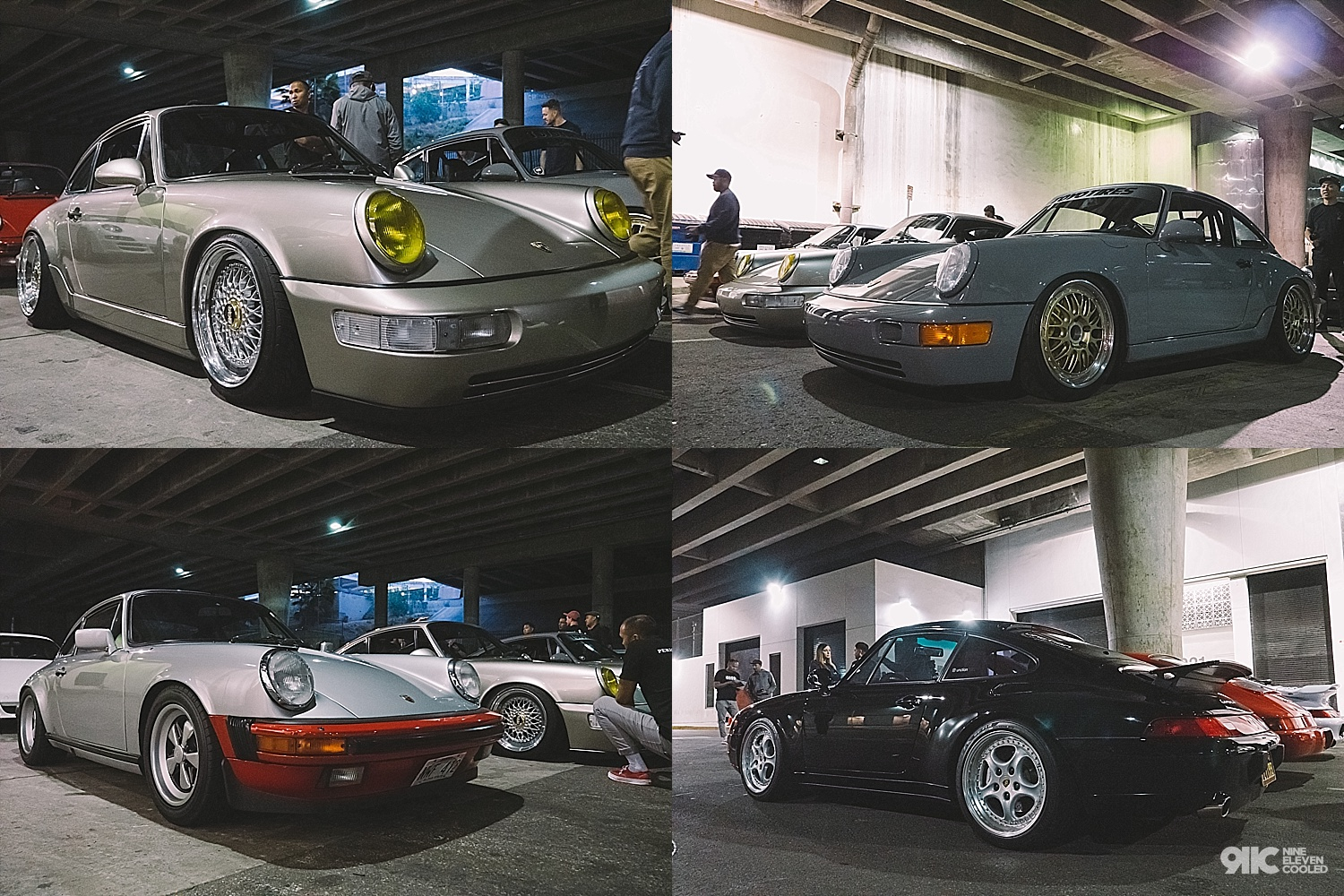 Of course we have many familiar faces but also got to meet a lot of new faces from the local area. Out of state folks were also present in various rented cars on Turo.com. Just after 6am, we all decided to roll out and clog up the 110fwy. After a short driver's meeting, we started our engines and headed out.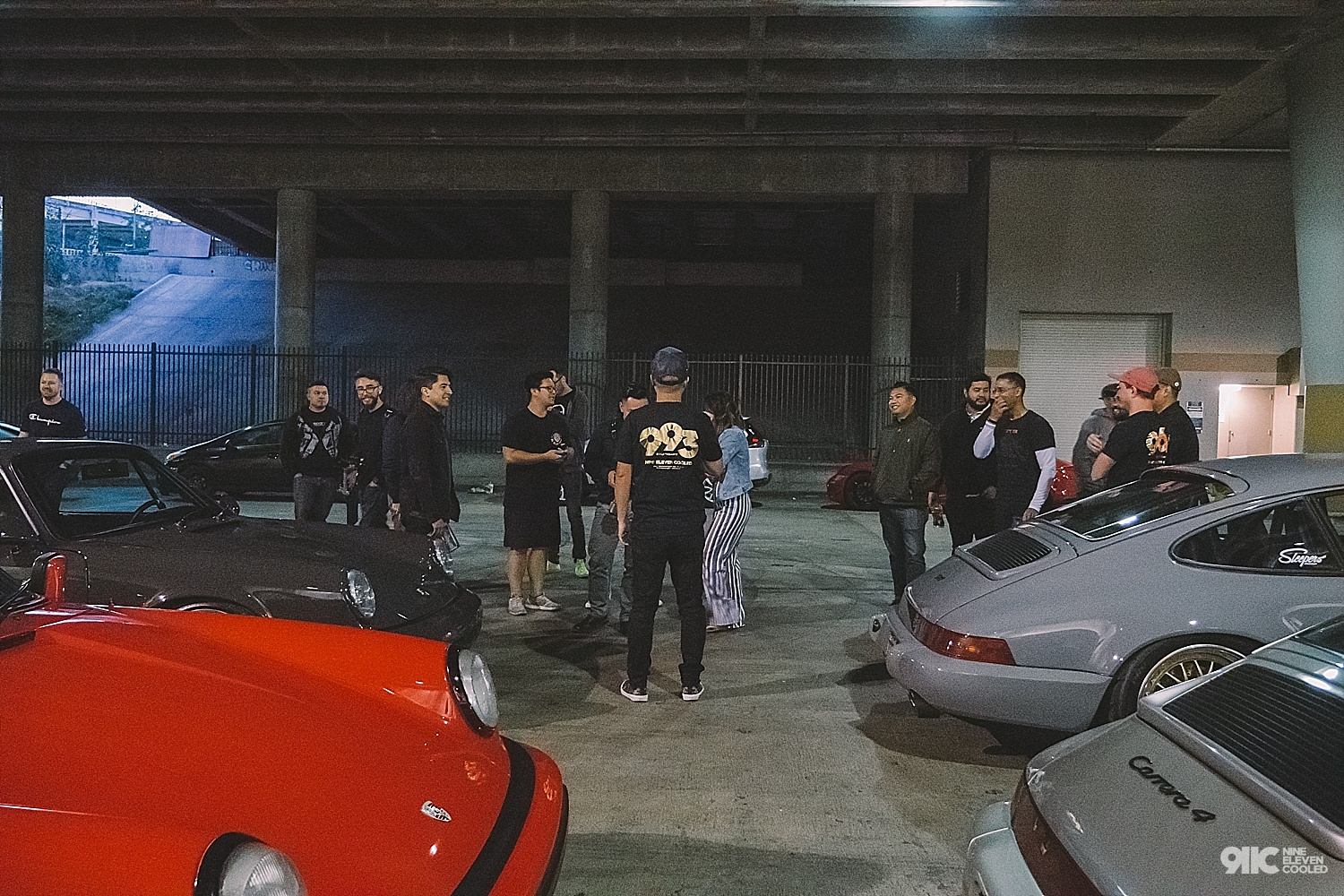 Now I struggle quite a bit with one thing. I am an enthusiast and I want to enjoy all of the things that come with hanging out with friends however because 911cooled is now my full time gig, I have to be constantly working when I want to be playing the most. It is a struggle because I have to constrain myself and be focused as I want to let loose.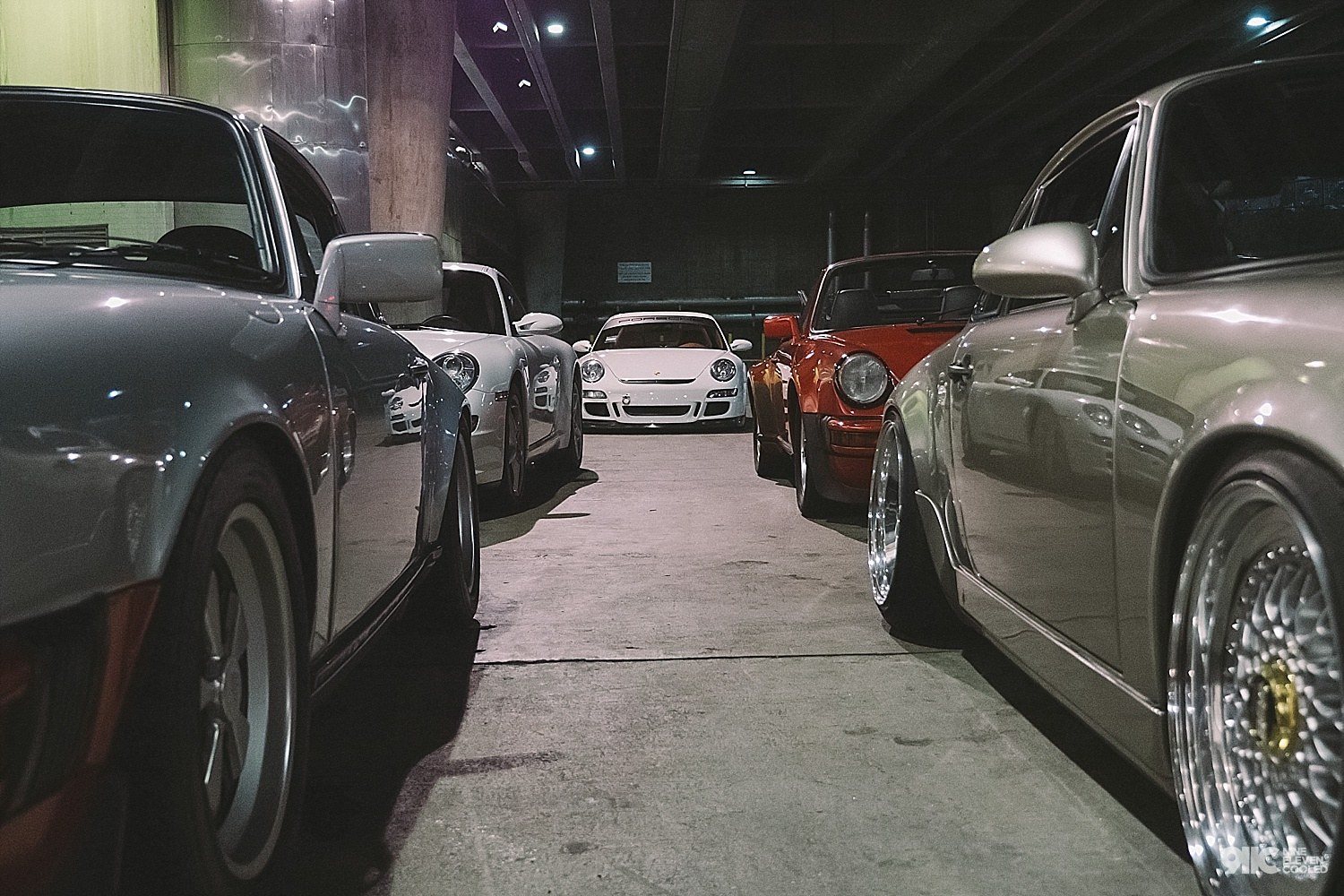 The grind is hard but someone has to do it. One of the things that has alleviated some stress for me is that my wife has decided to take on some of the photography component of what I do. She has picked it up fast but mastering a skill set like this takes a long time. For example, sticking your head out of a sunroof at 65mph and trying to get a steady shot isn't easy even for an experienced shooter like me. So when we got home and I saw the images were a bit shaky, I have to be able to make the best of a difficult situation. So many missed opportunities because I am driving and not shooting. Only way I can alleviate all of this is to sell my cars and just document only. No longer be in the connect lol but I dont see that happening anytime soon. So I must find other solutions.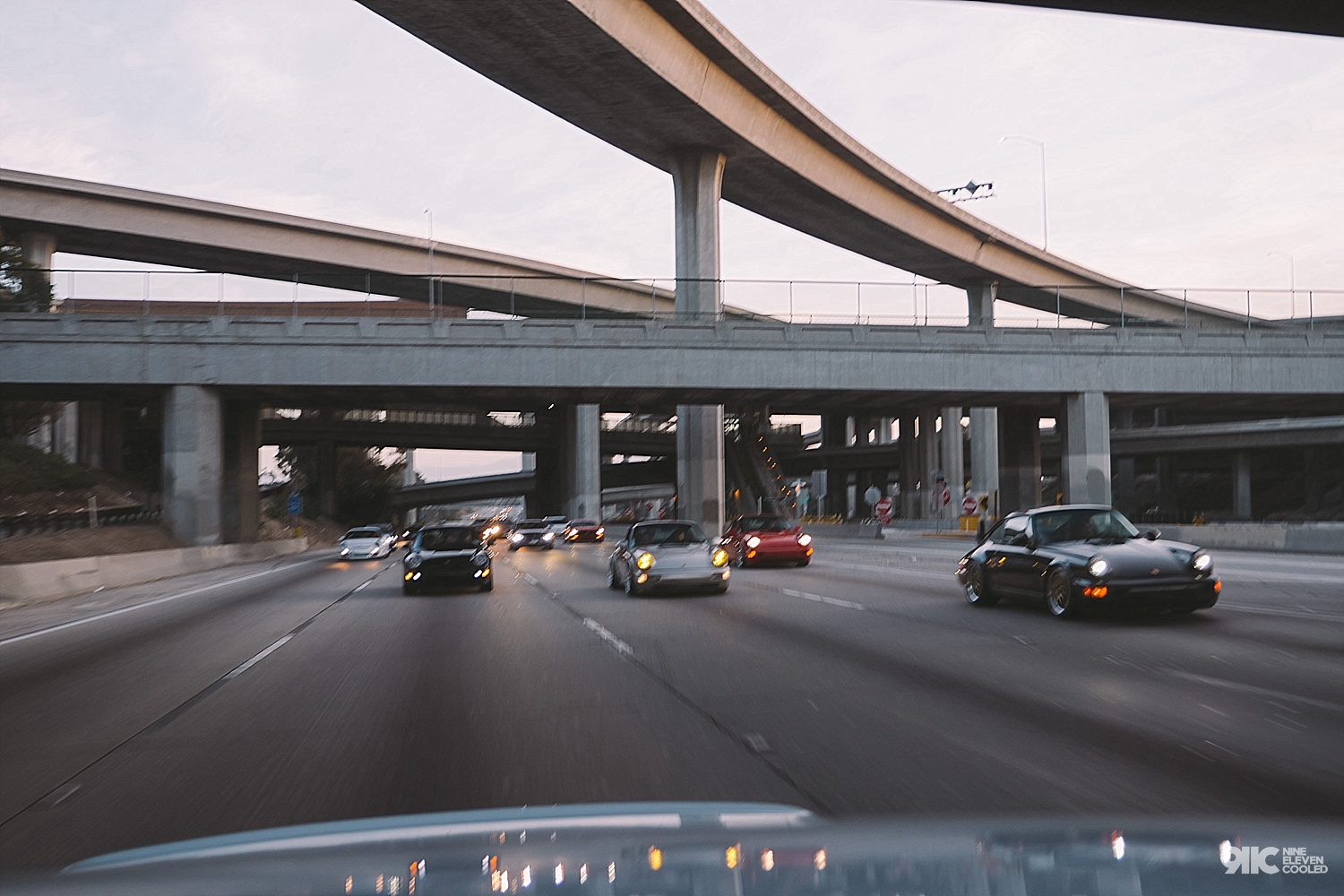 When we finally arrived to Ganahl Lumber, we were sitting in a long line of aircooled Porsches. Now I freaking hate traffic but somehow sitting in traffic looking at aircooled cars was amazing, as you can imagine. The first thing that took me back to a nostalgic state was this amazing Ganahl Lumber sign that I could see a 1/4 mile down the street. With all of the old school Porsches, I felt like I was sitting in a history book.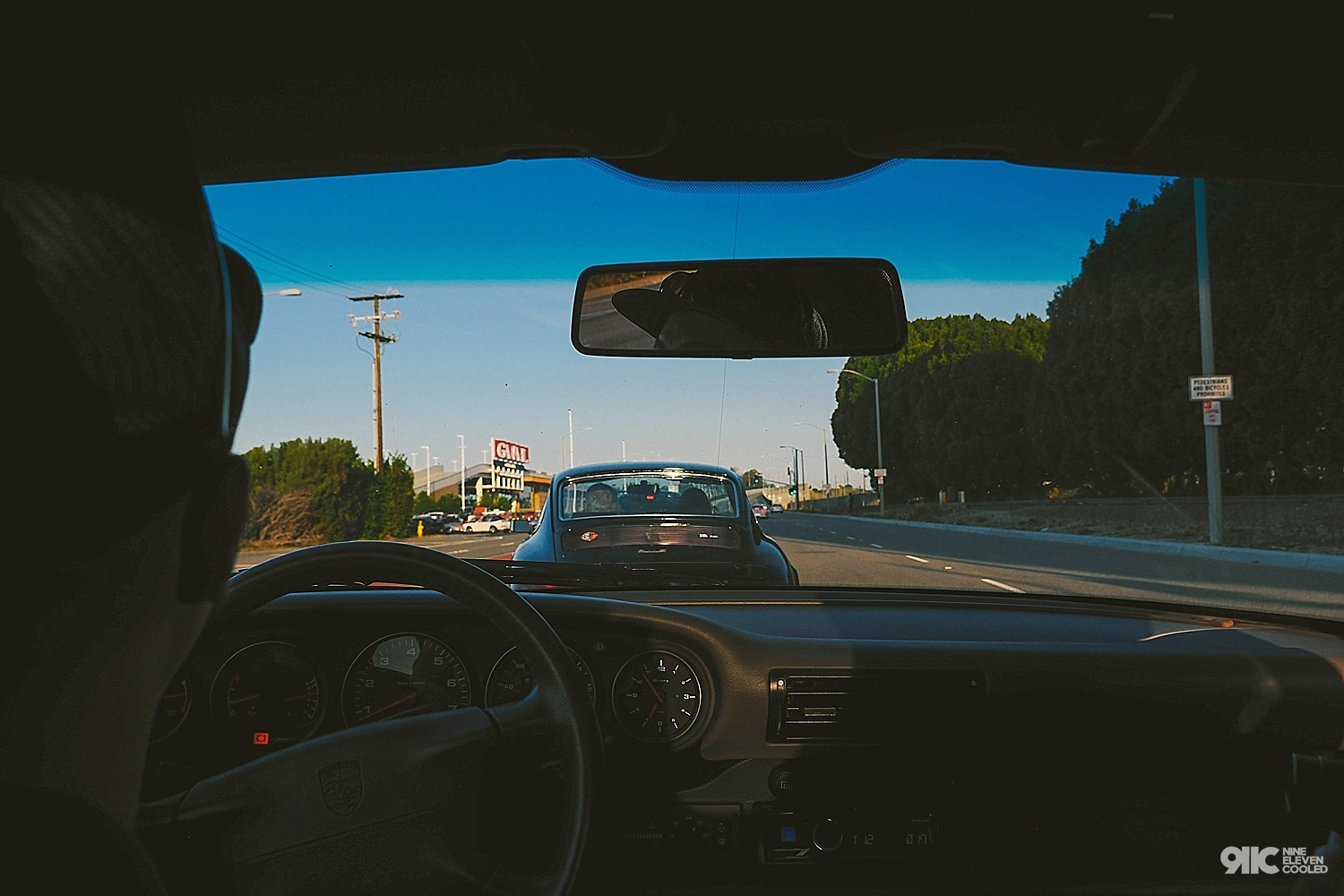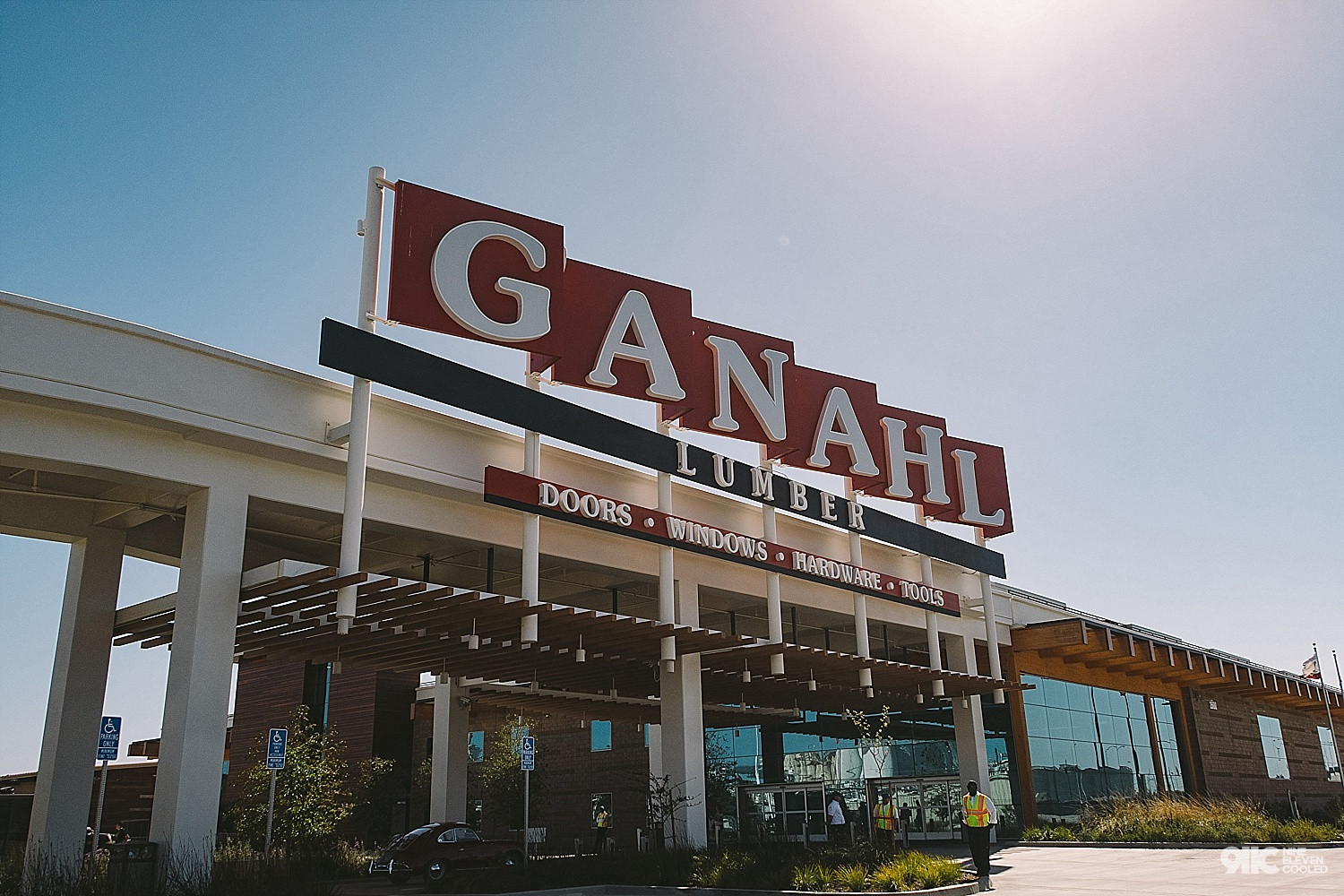 Just a Porsche 965 3.6 Turbo aka Bad Boys in front of me…. no big deal. BTW it is listed for sale for $195,000! Bargain price! Someone buy this before I sell my body to get one… I mean before I work overtime for the next 20 years to get one.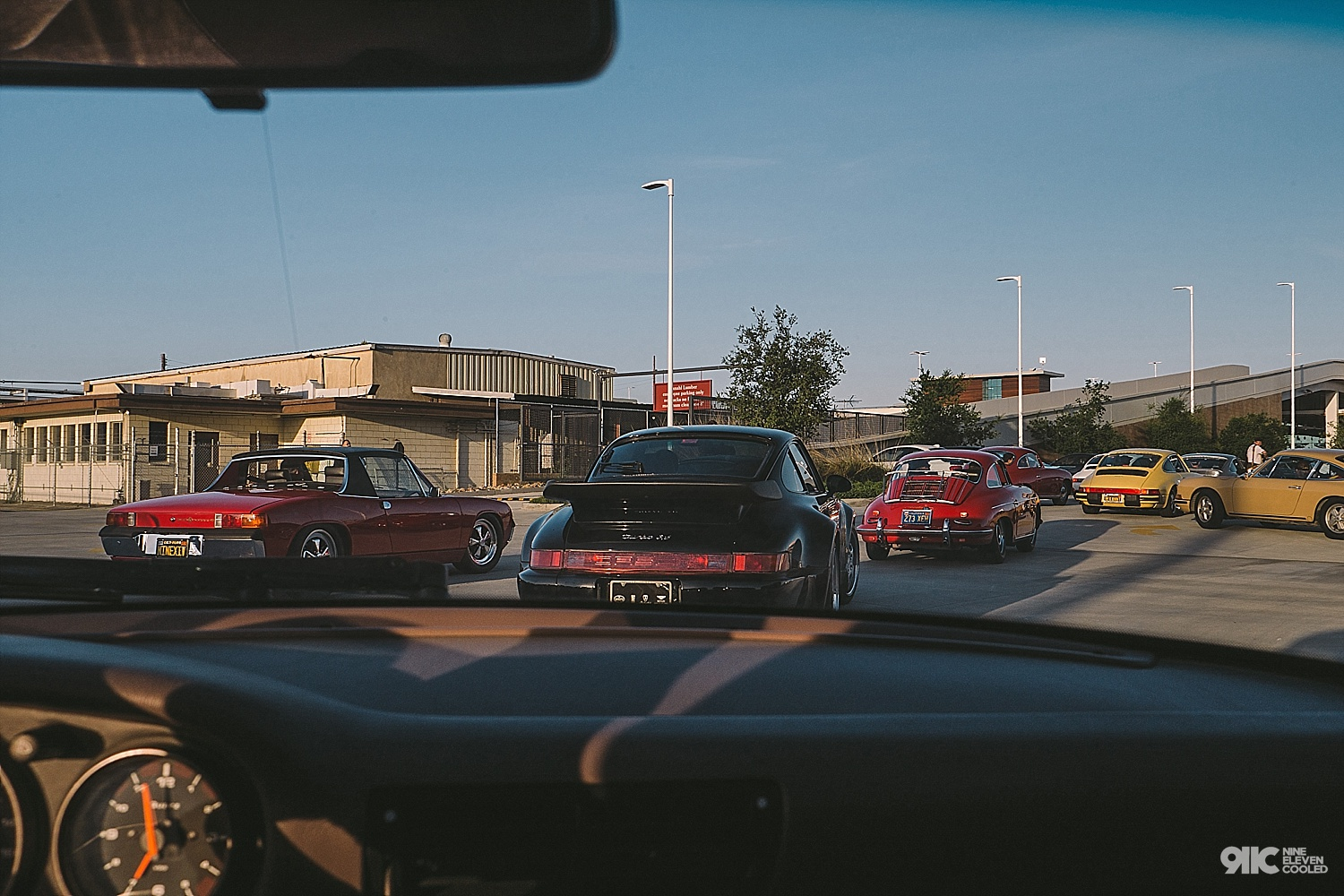 While getting into the line, noticed Dan Brunn's G body rocking the 911C piston's sticker on his surfboard. Very cool!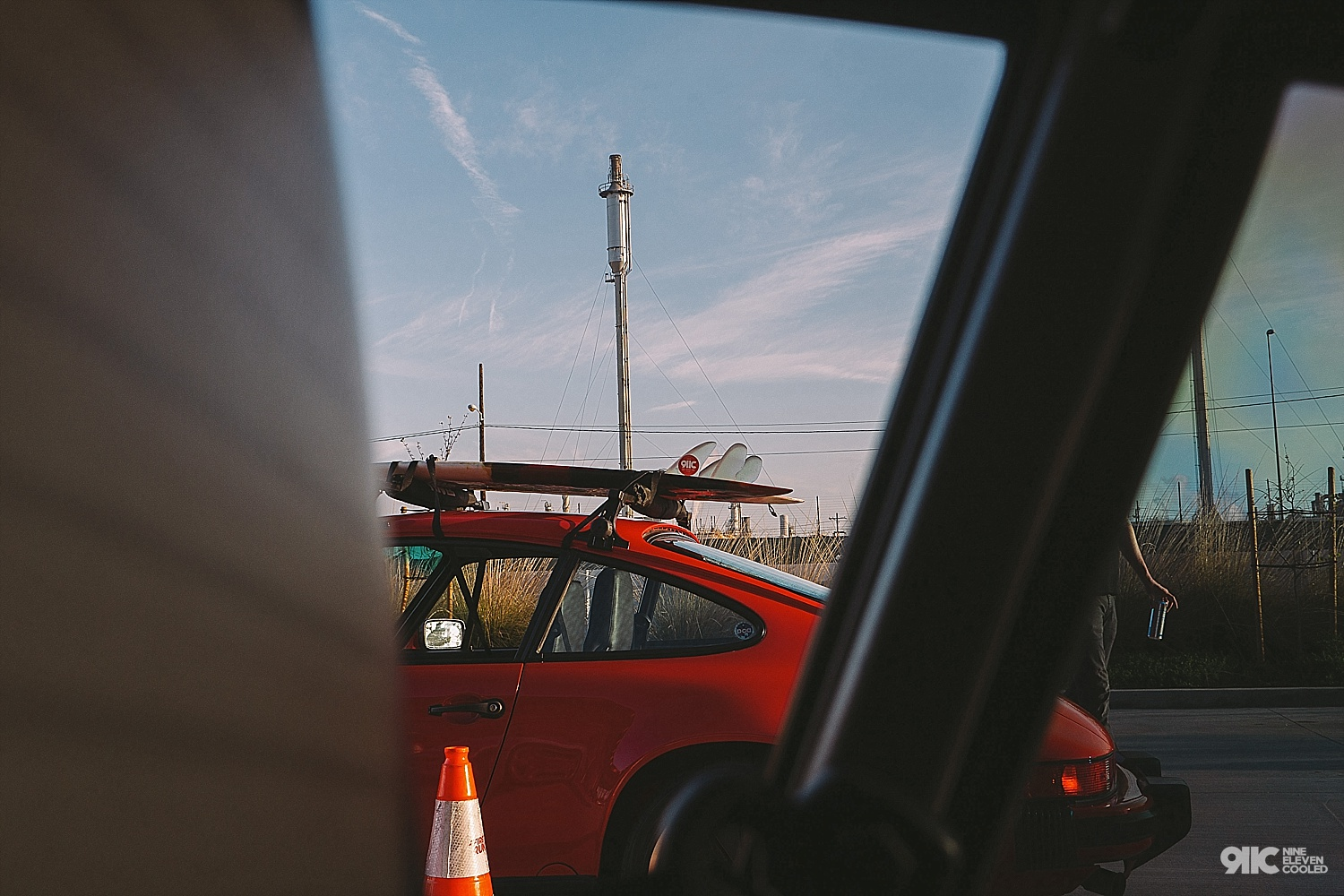 Once we finally got thru the gates, we were handed this awesome tag for the mirror. More Luft memorabilia! Win.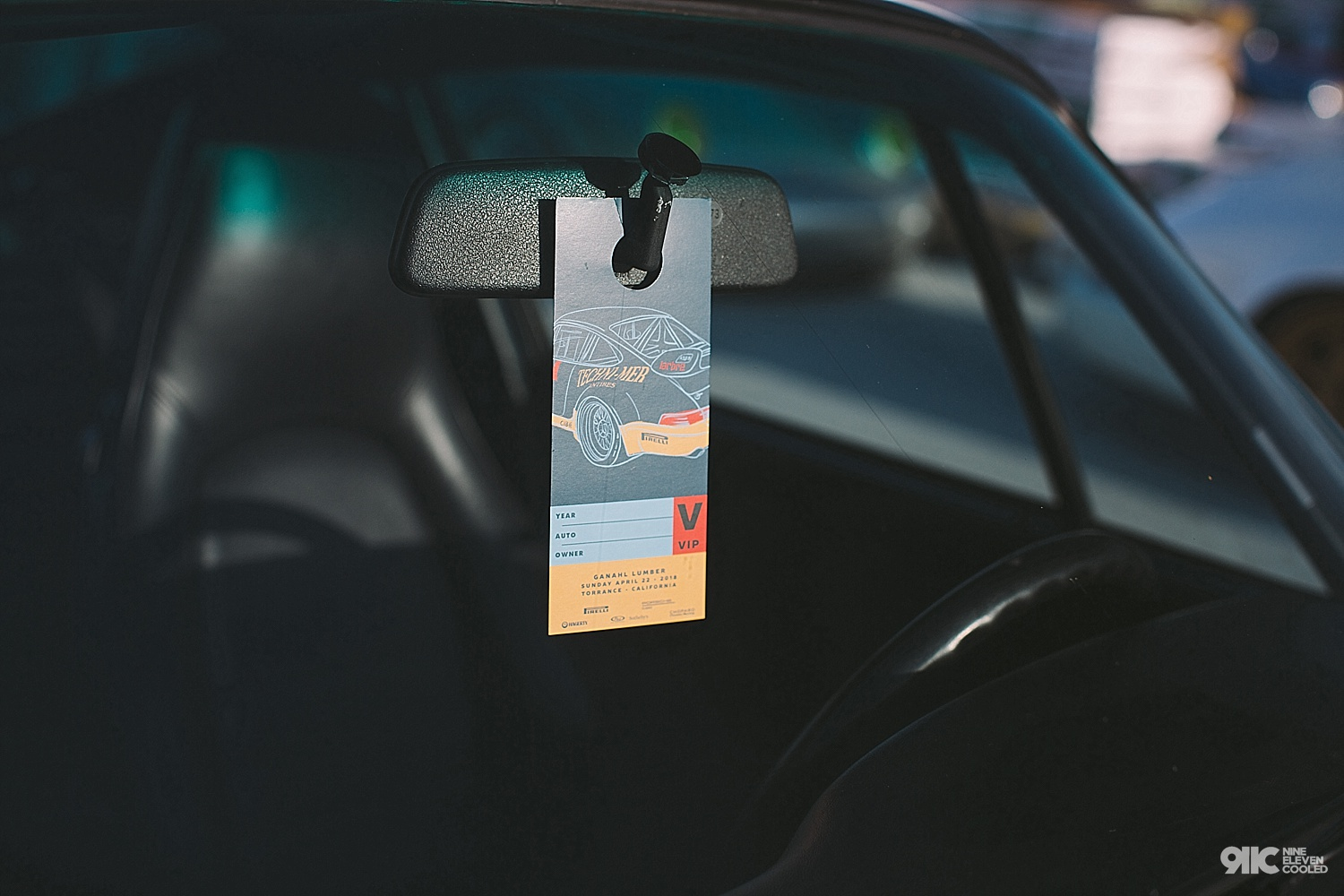 Now I am in the bad habit of not properly document my presence in a photo with my wife and son. I just get into work mode and when I start to edit later at home, I realize we don't have anything to show for it lol… at least the wifey got this portrait with Trinity cause I didn't take any at all of her. Good job Drew smh.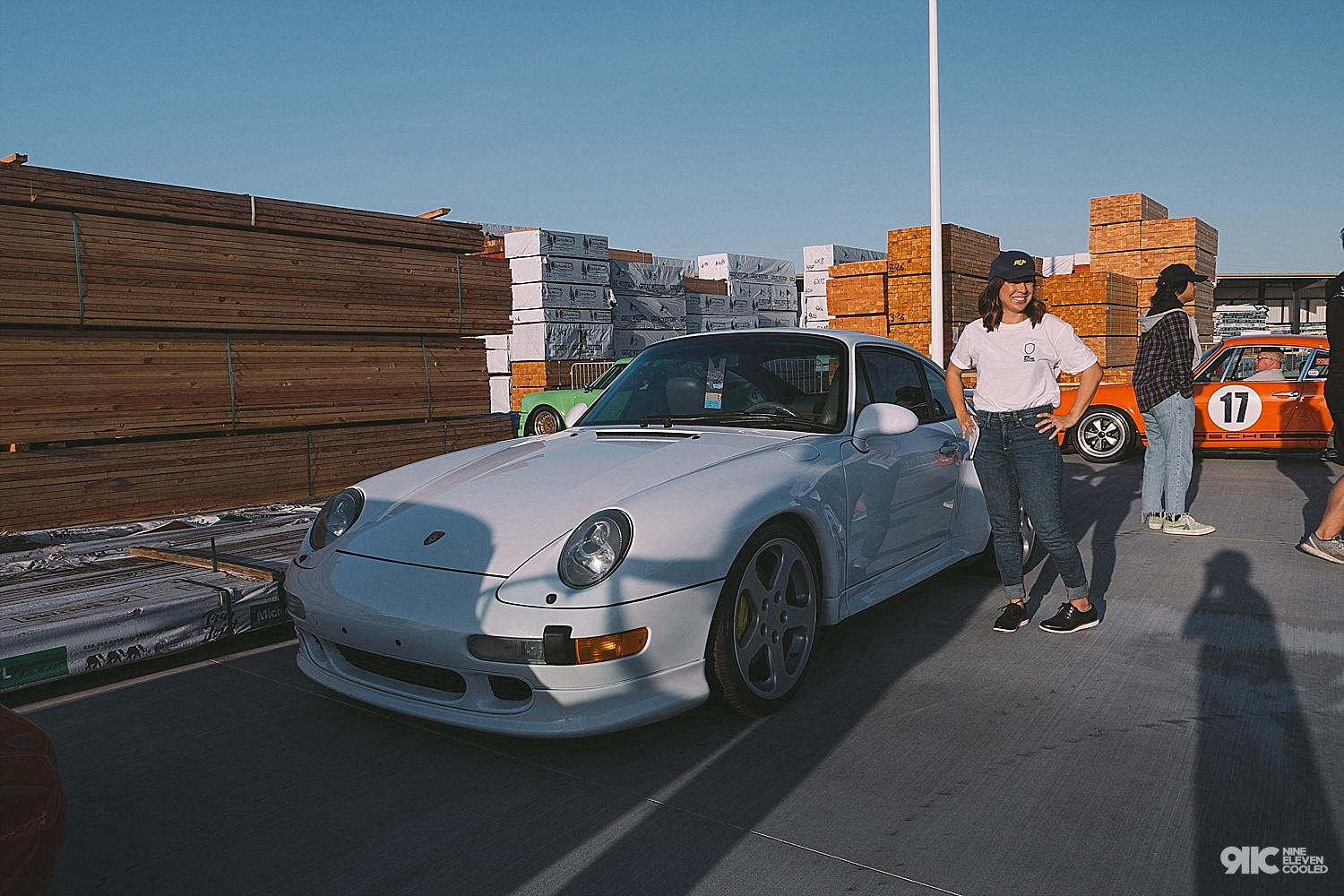 Thanks to David at @butzigear for snapping Trinity below. Only photo I have of her besides the one above.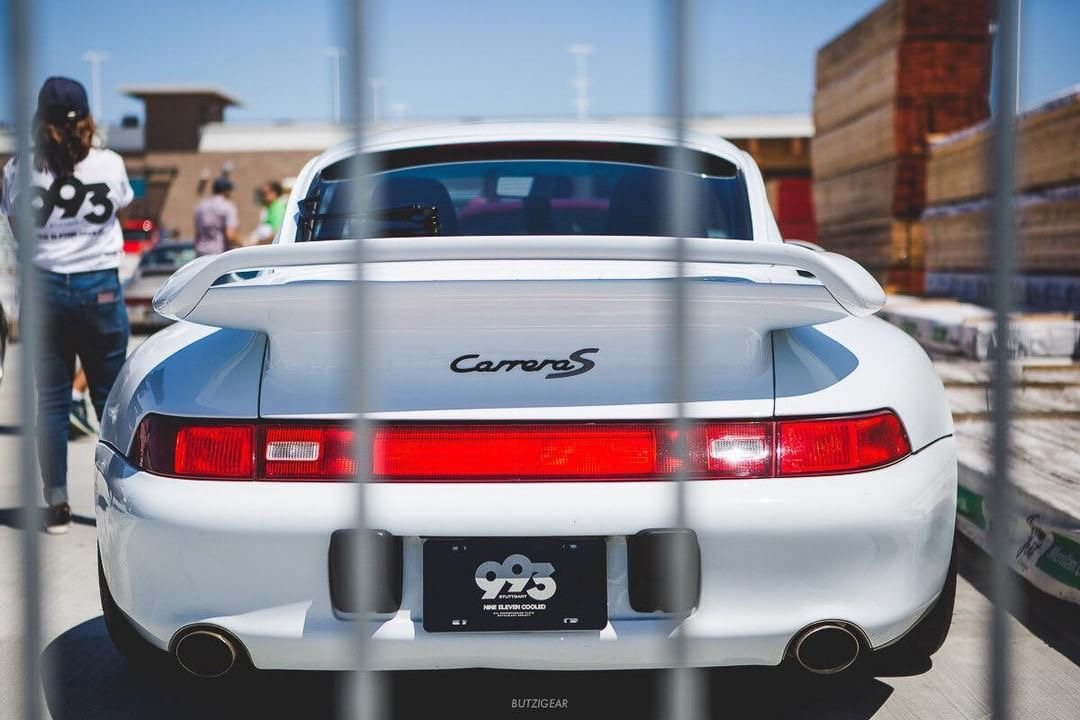 I have to state that many times throughout the day, I felt overwhelmed with the amount of cars that were in attendance. I don't think I was the only one as many of the people I spoke with felt that way and because of that reason, I felt like I wanted to just enjoy being there without working. In the end, when I got home to review the images, that was exactly the case. I was short good images for the blog because I didnt put the energy into capture the best way I know how. Matter of fact, my son Calvin did most of the shooting and although a majority of the shots were crooked, I had to make them work.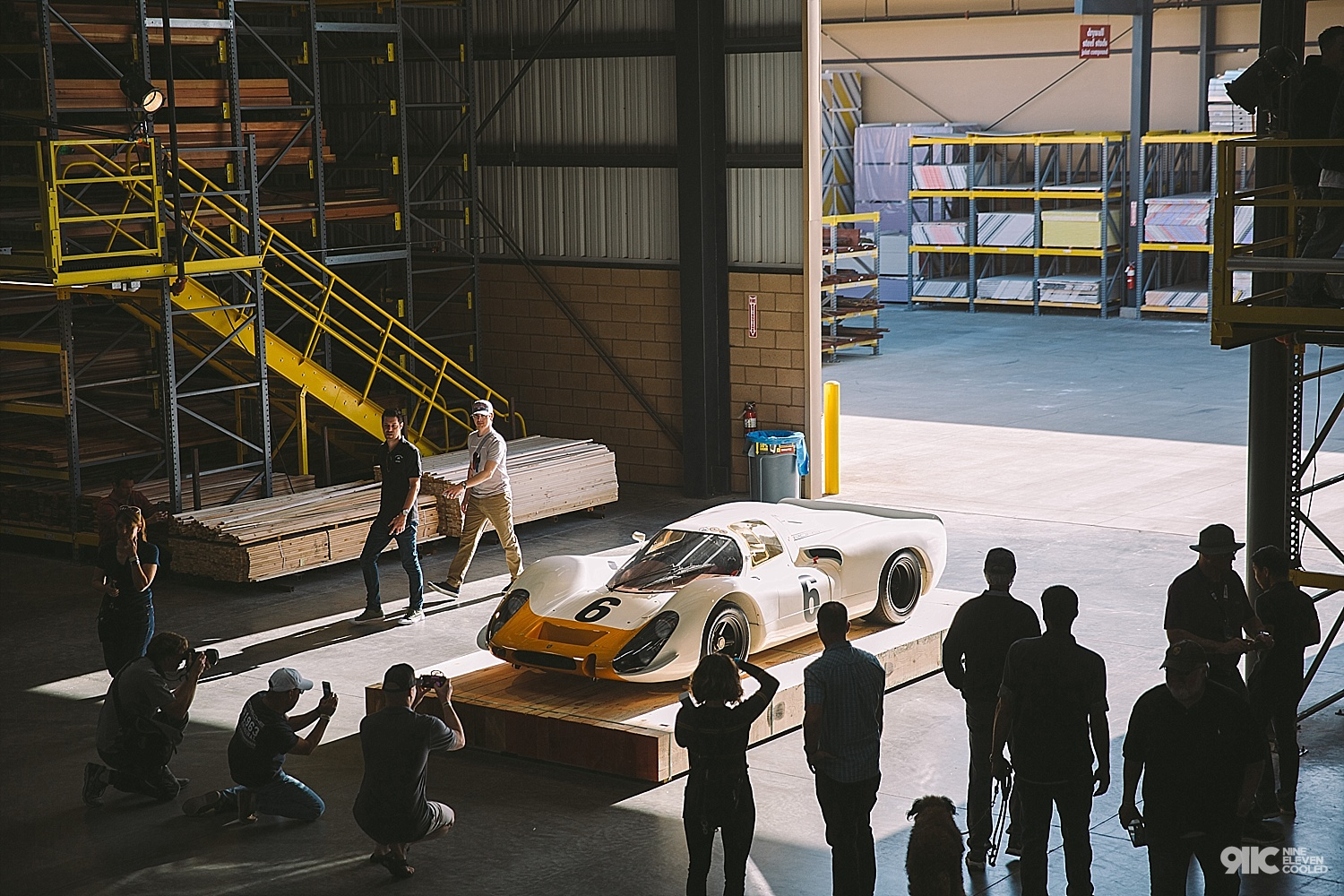 It was a photographer's paradise. So many spots to shoot from, so many subjects, upstairs, downstairs, hard light, soft light, depth, distance…. it was all there! Yet I failed you guys. It would of been nice to get media passes the day before and shoot them in a more intimate setting. Perhaps next year.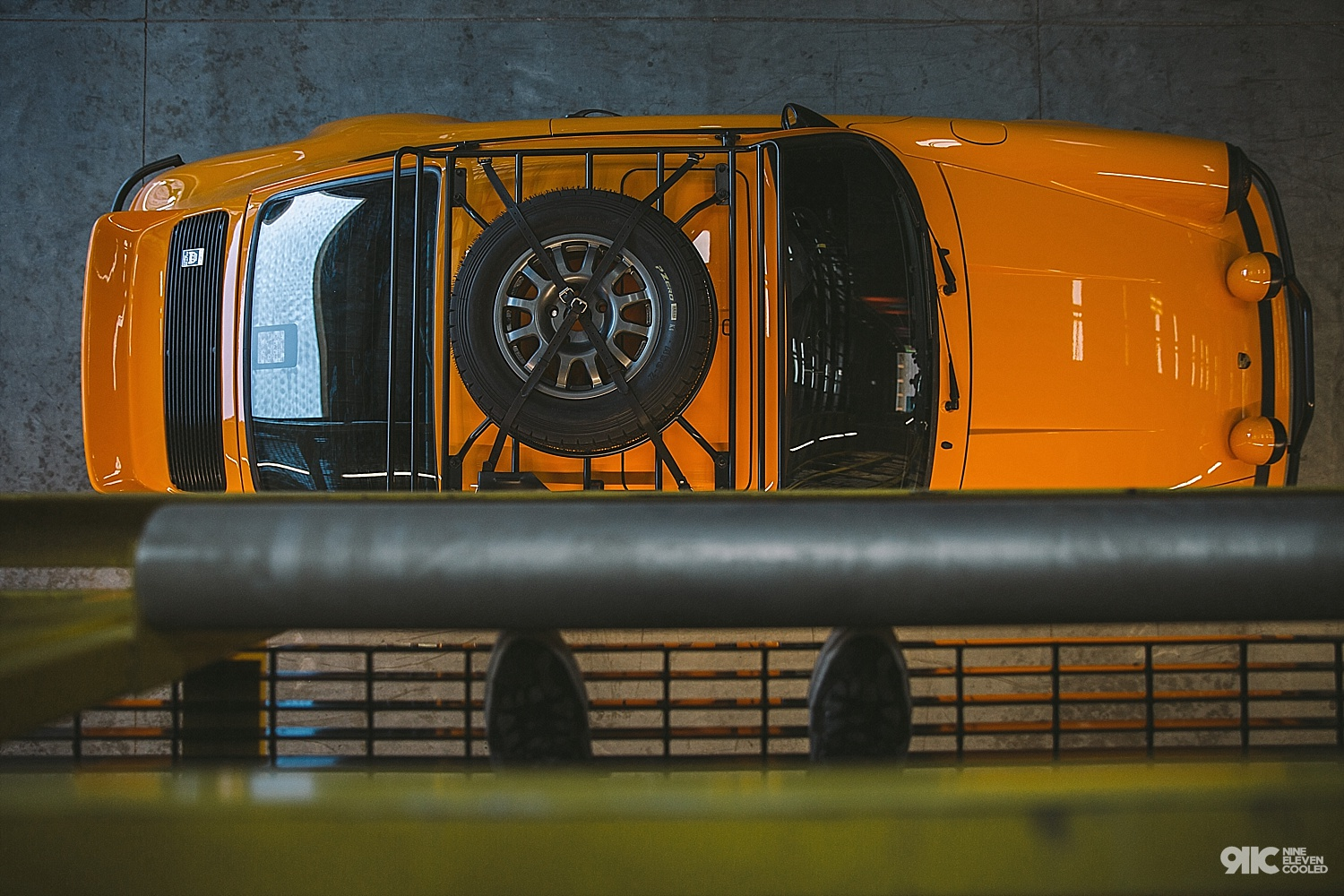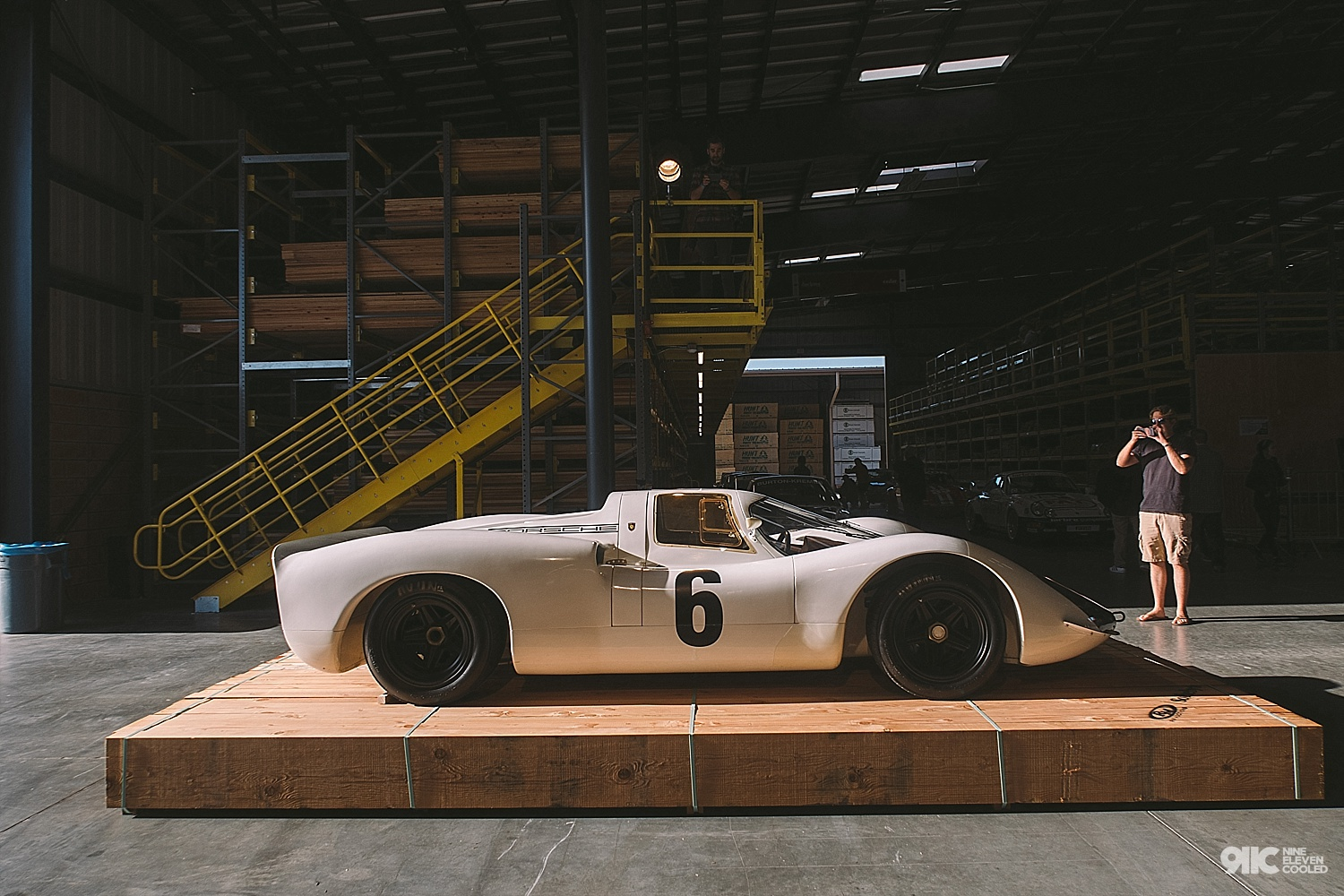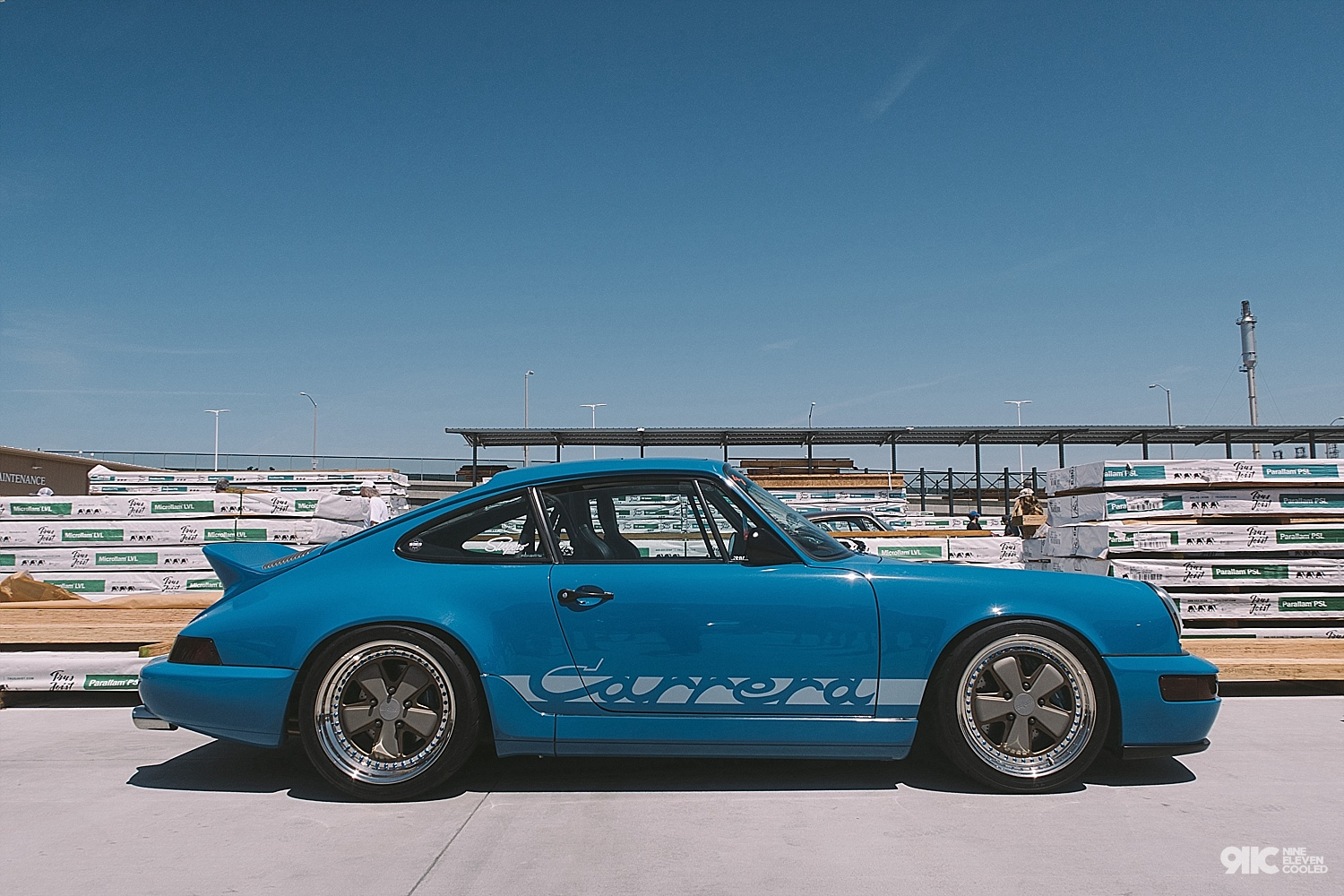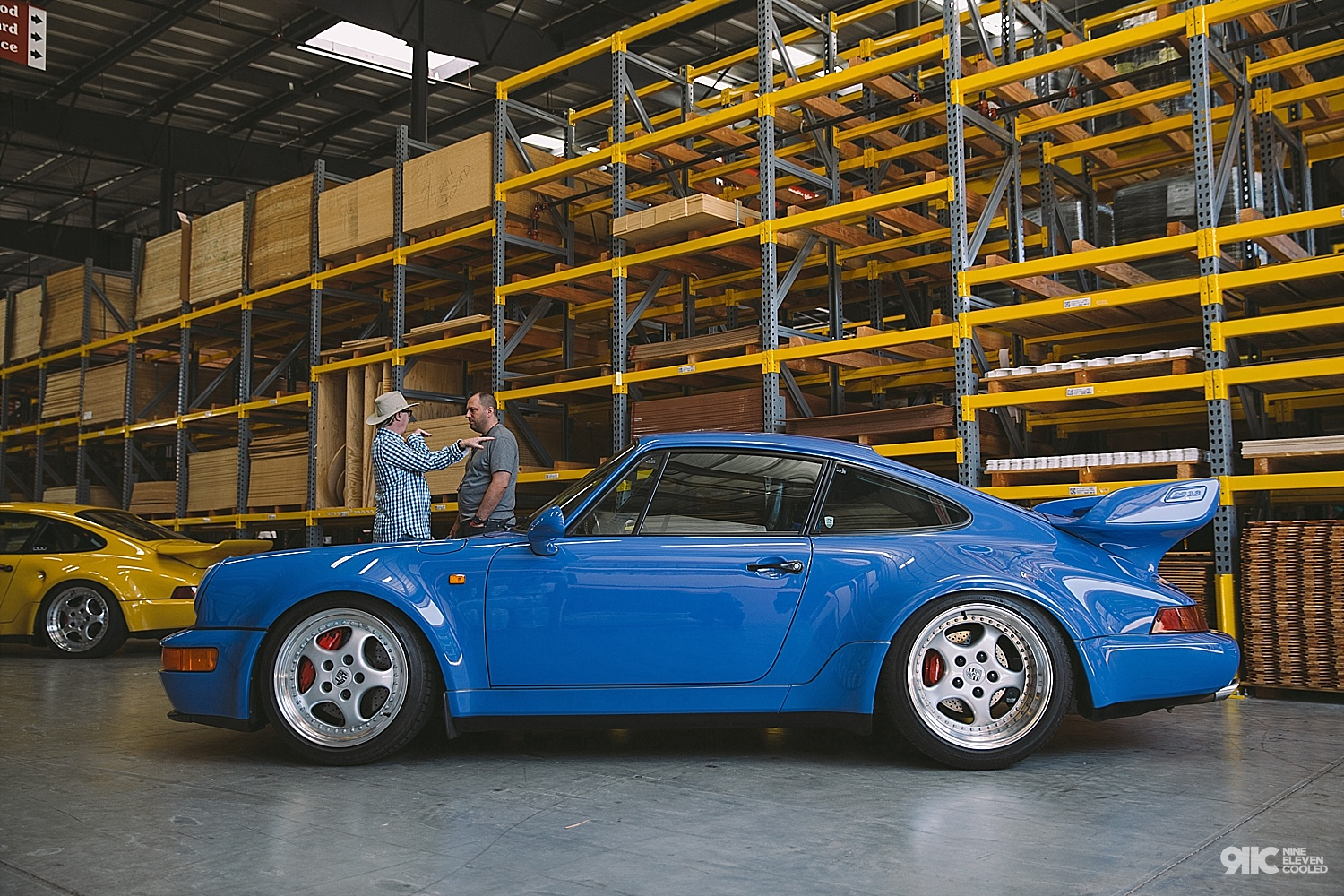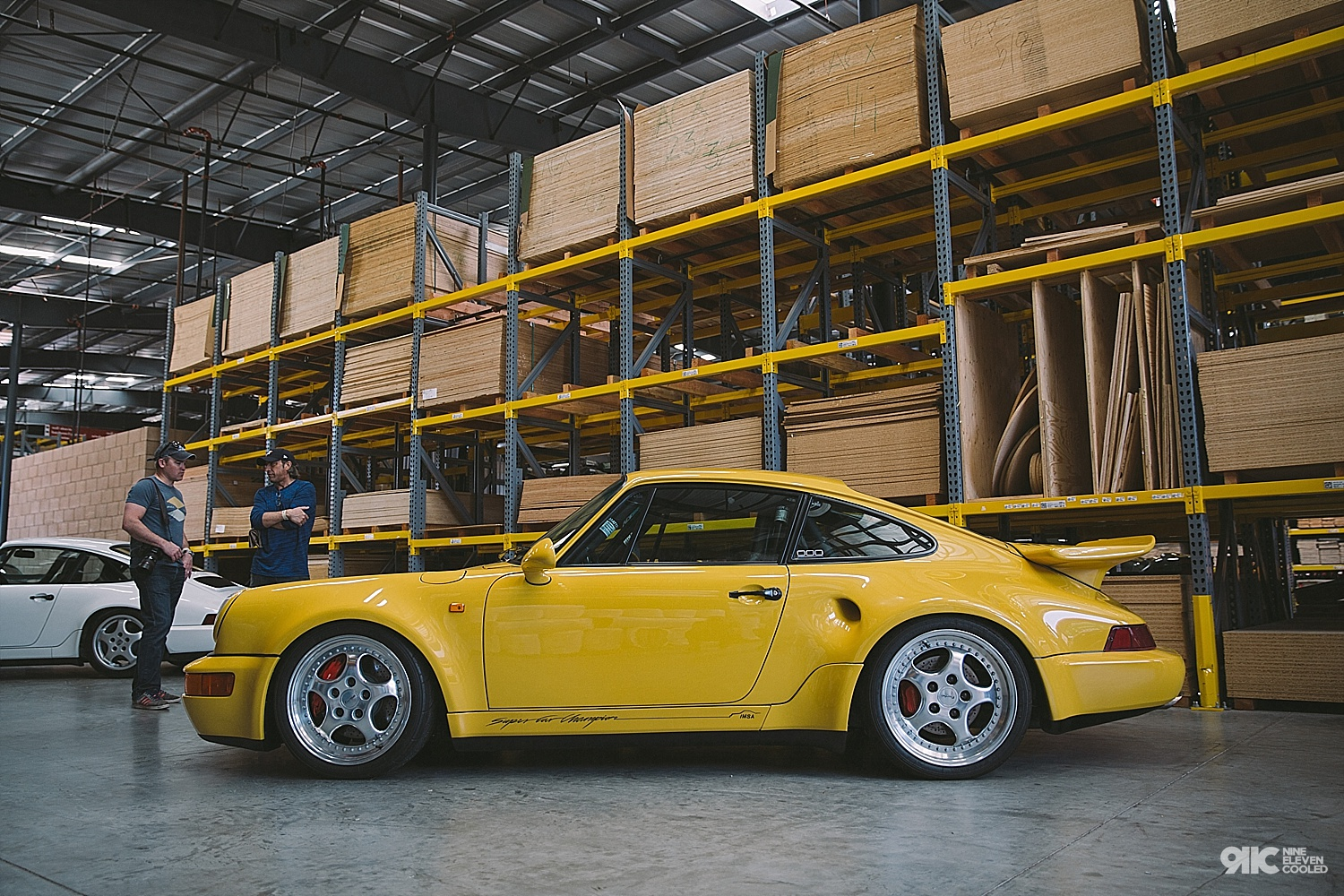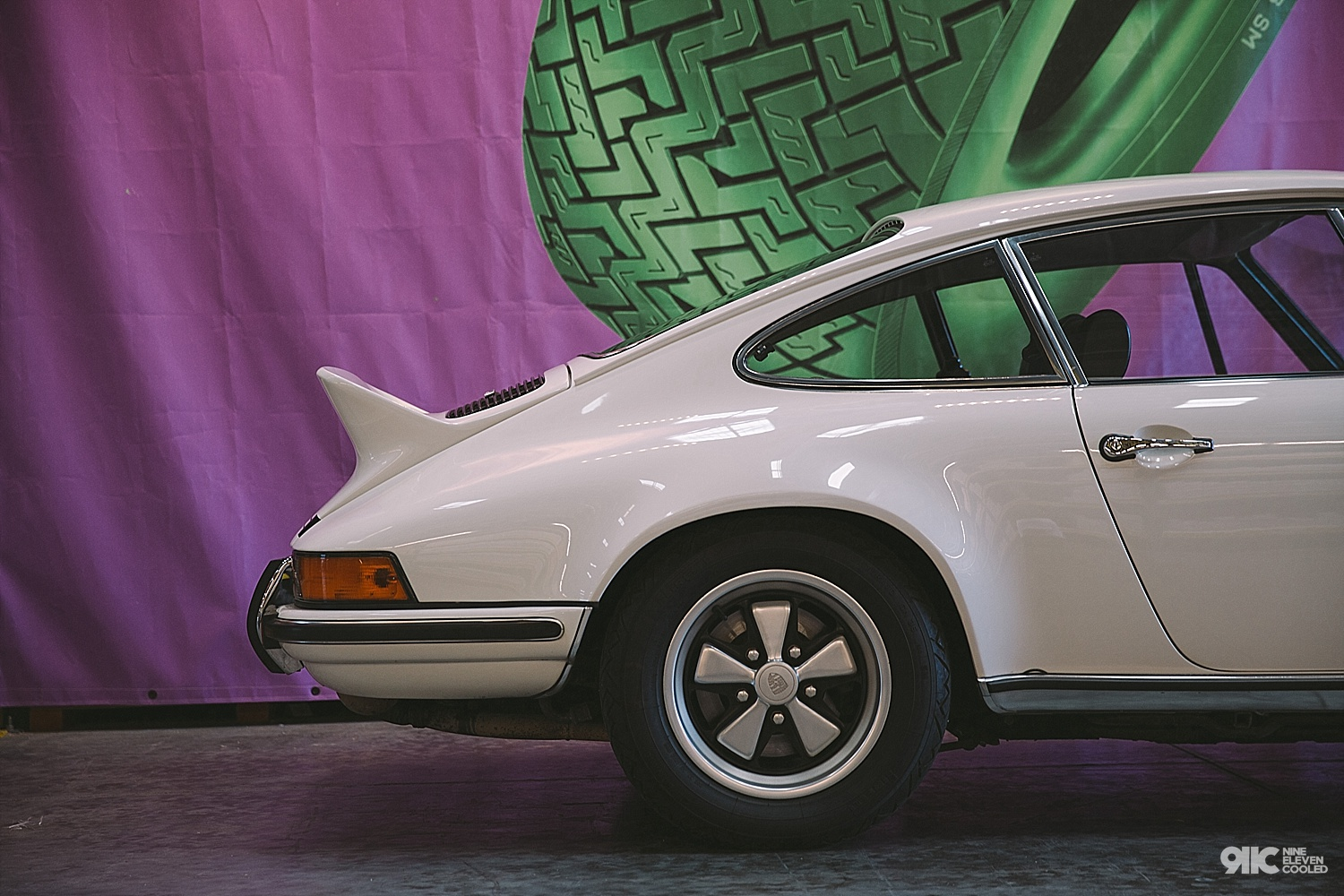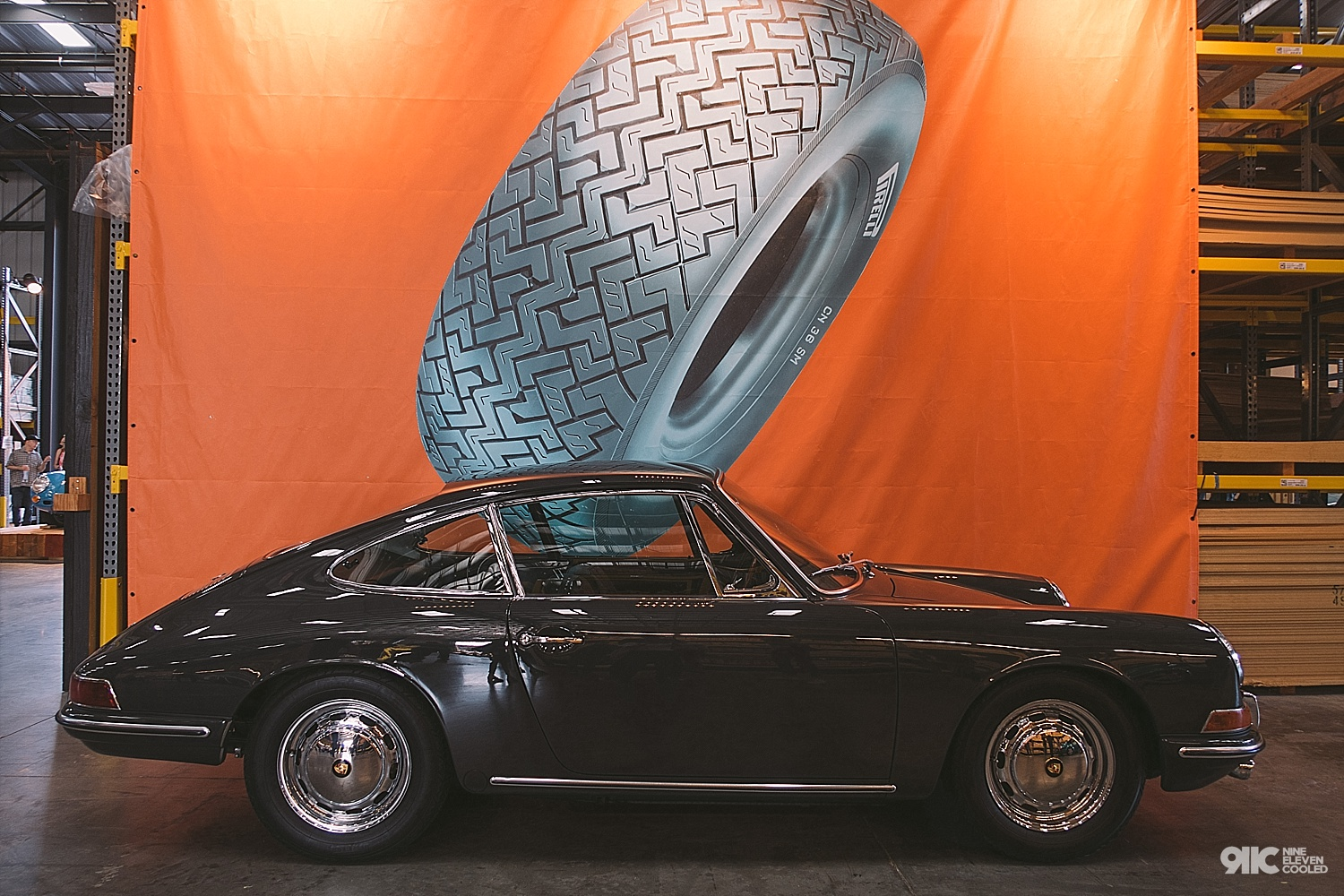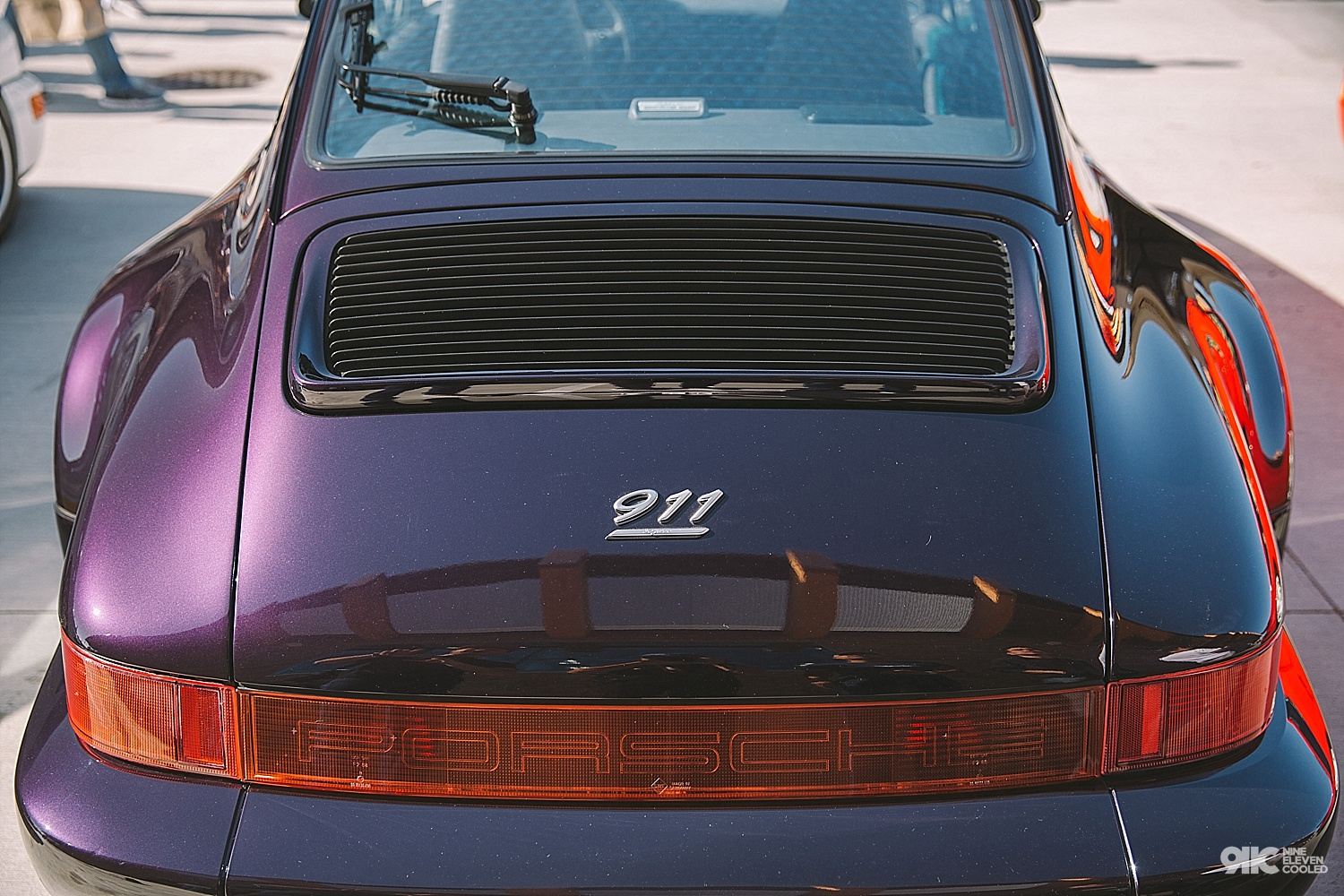 Of course a beauitful Jubilee Widebody C4… Ugh, why oh why did we meet in person?! I want one so bad! Portrait of me trying to focus. Too many RS is my life that day. Get in touch with your inner Aircooled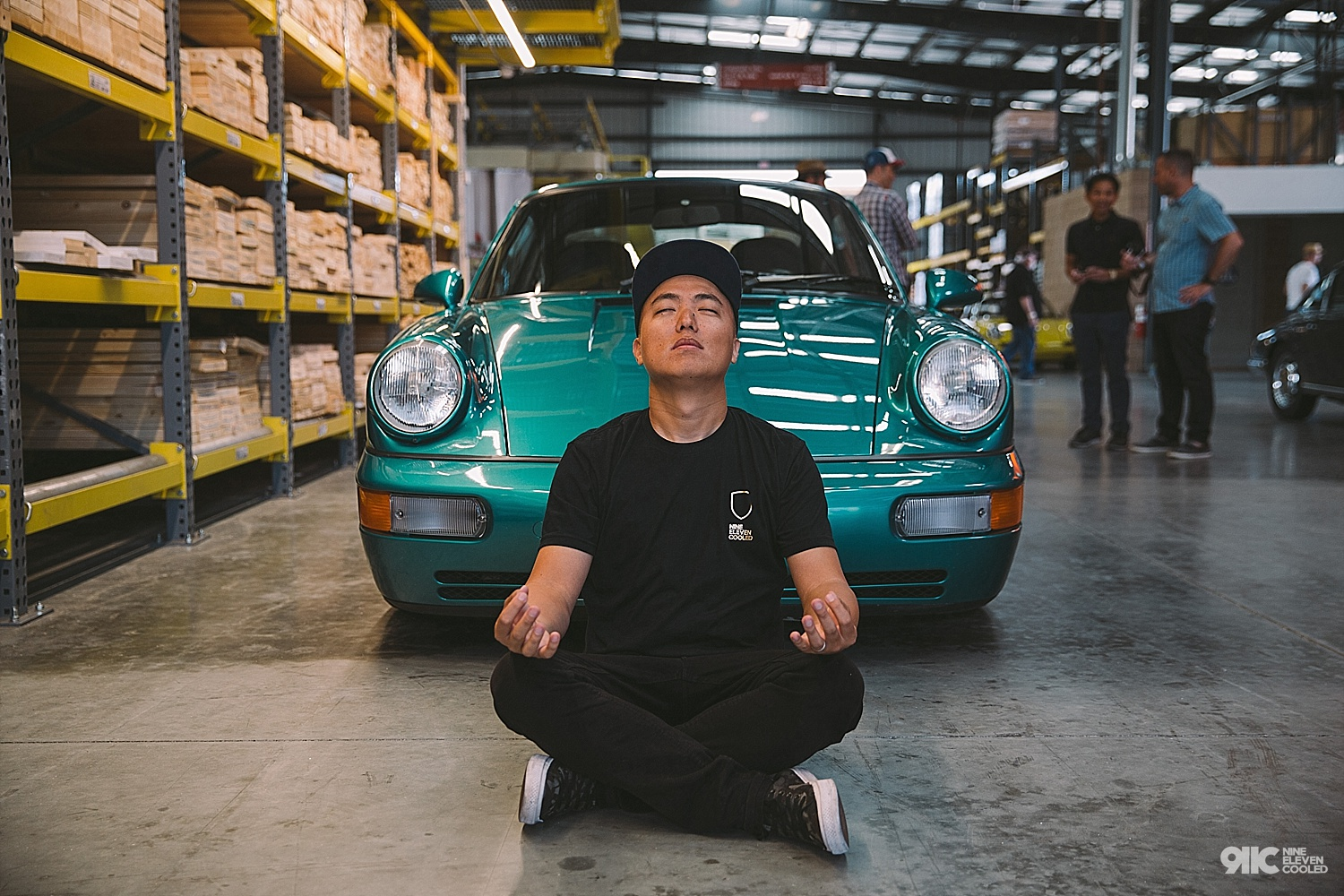 A few of the big wigs of the Porsche Realm such as Patrick Long, Alois Ruf Larry Chen!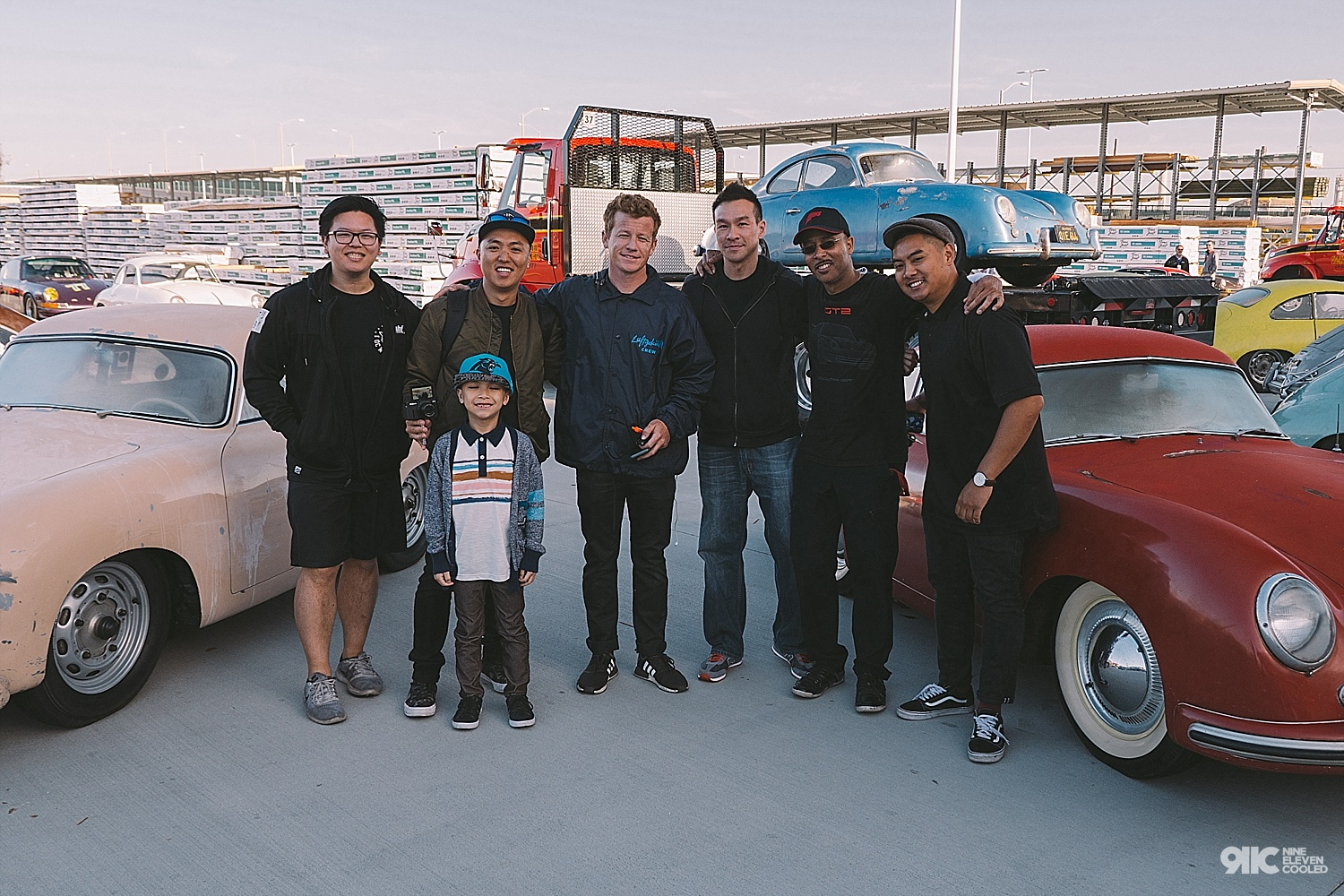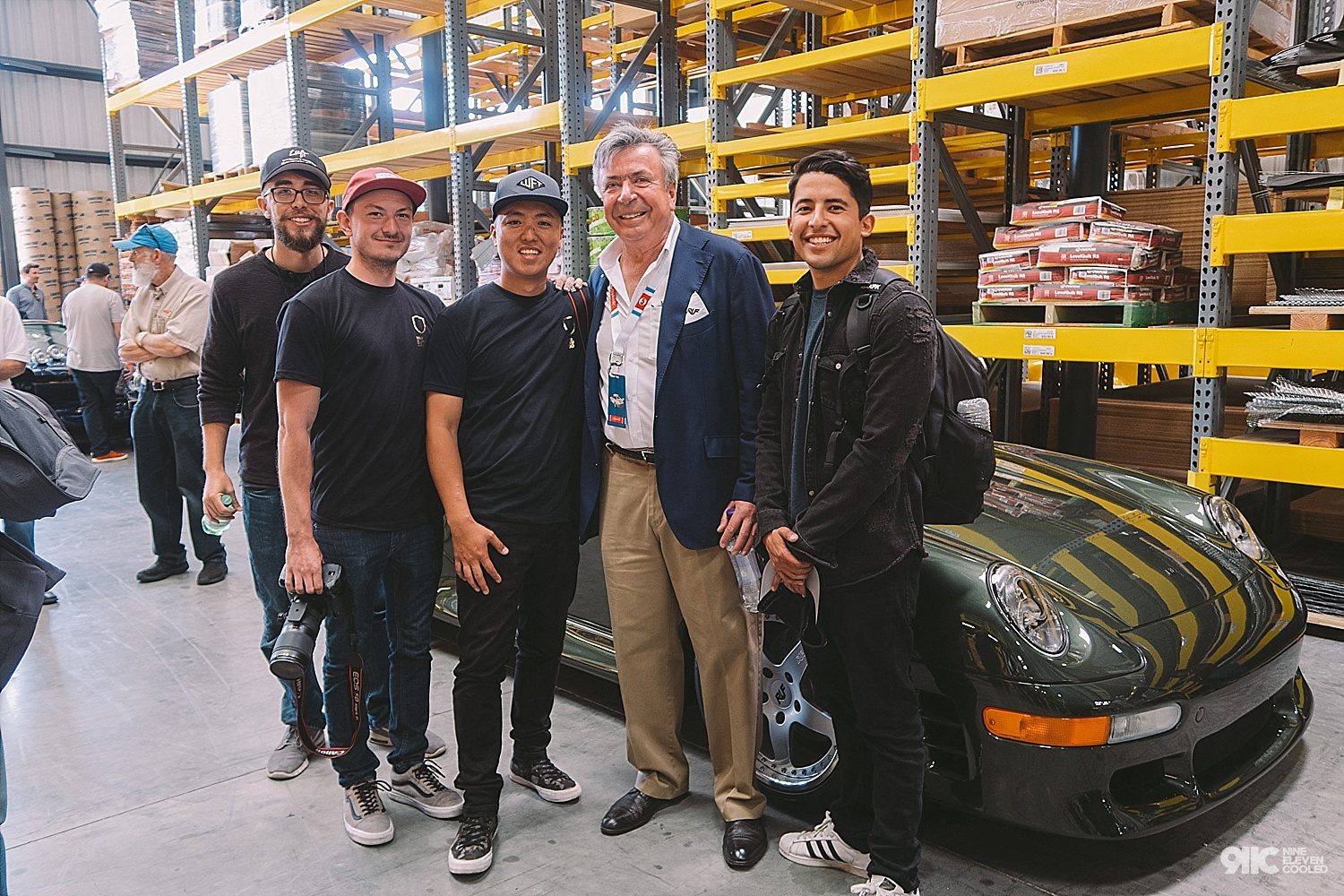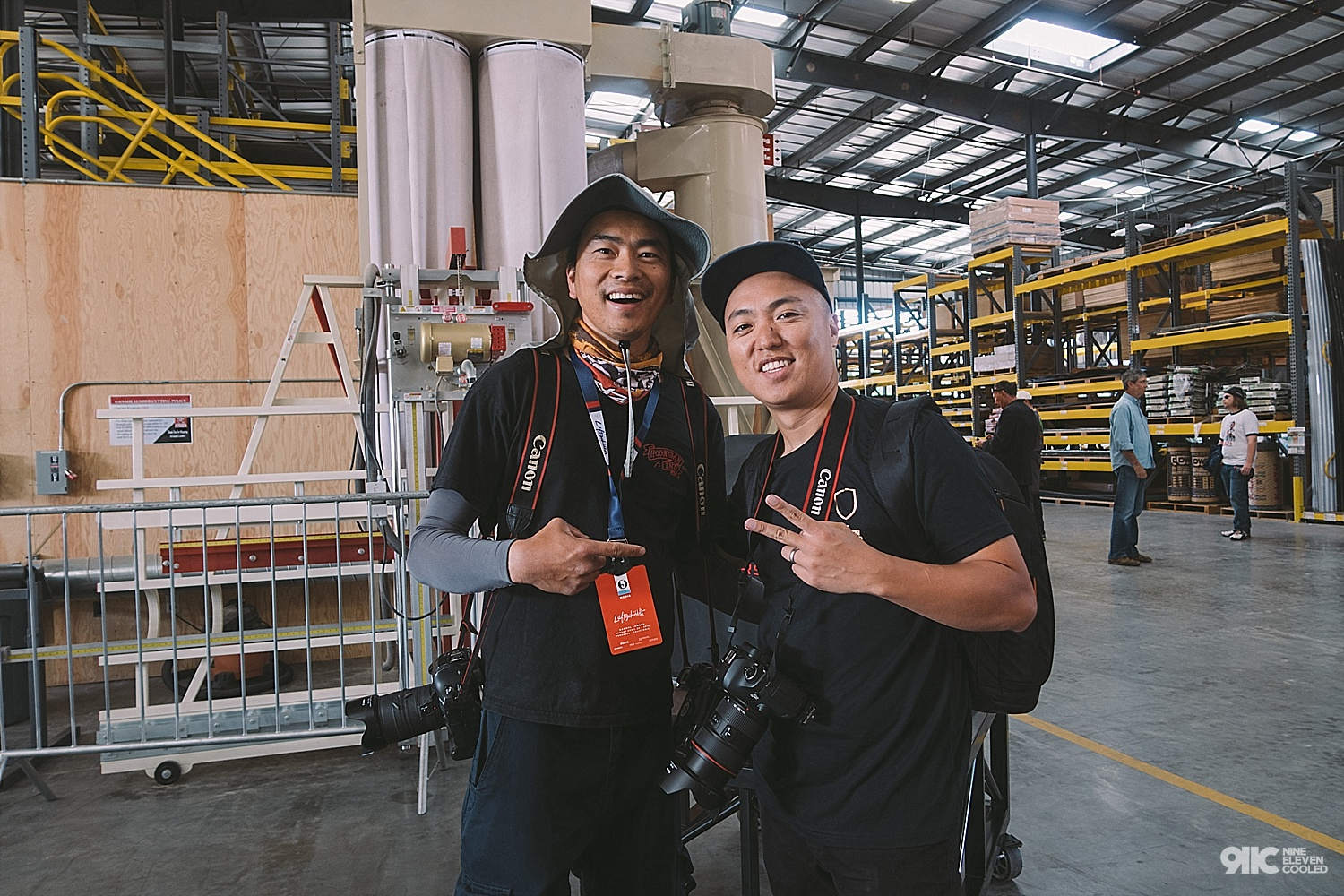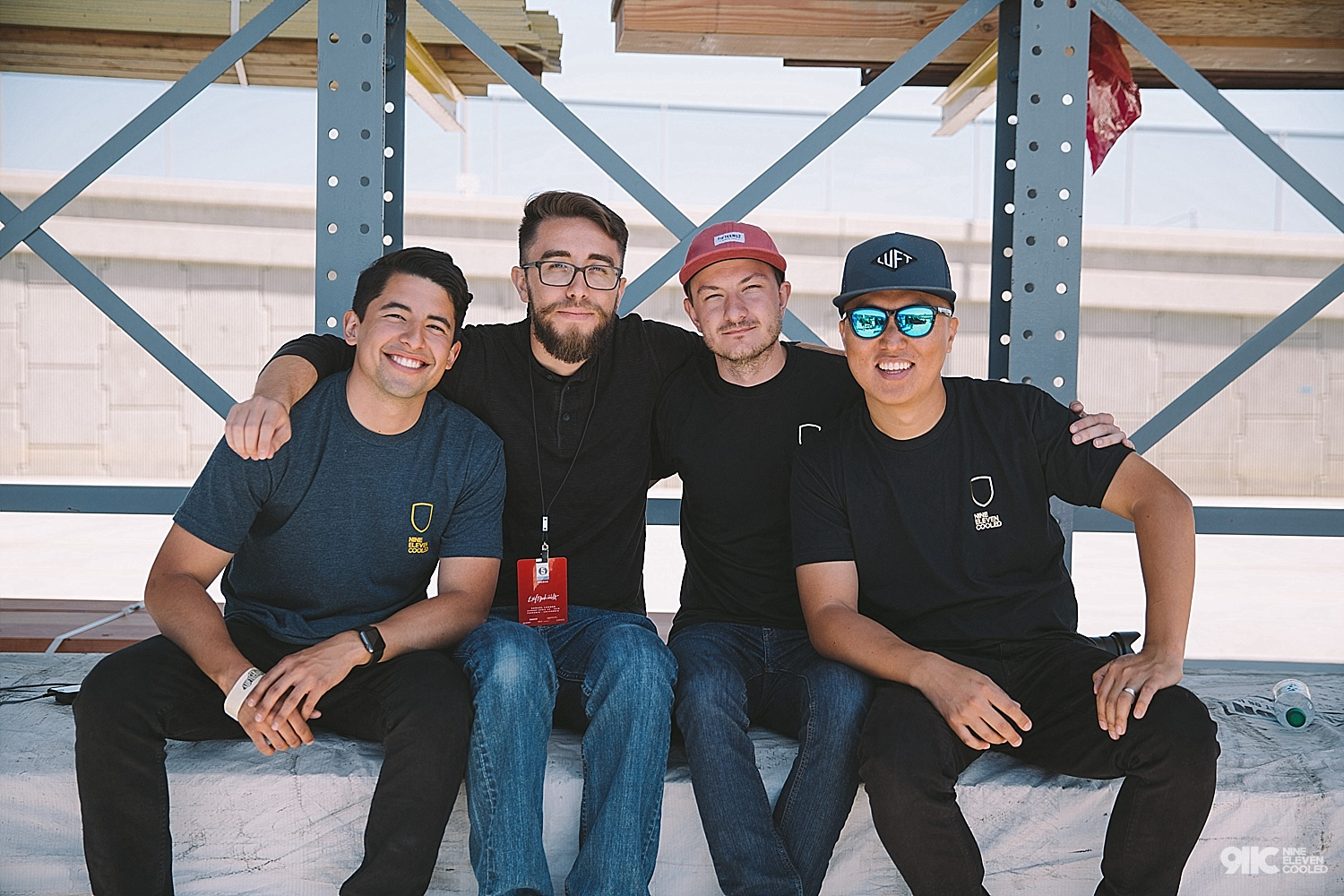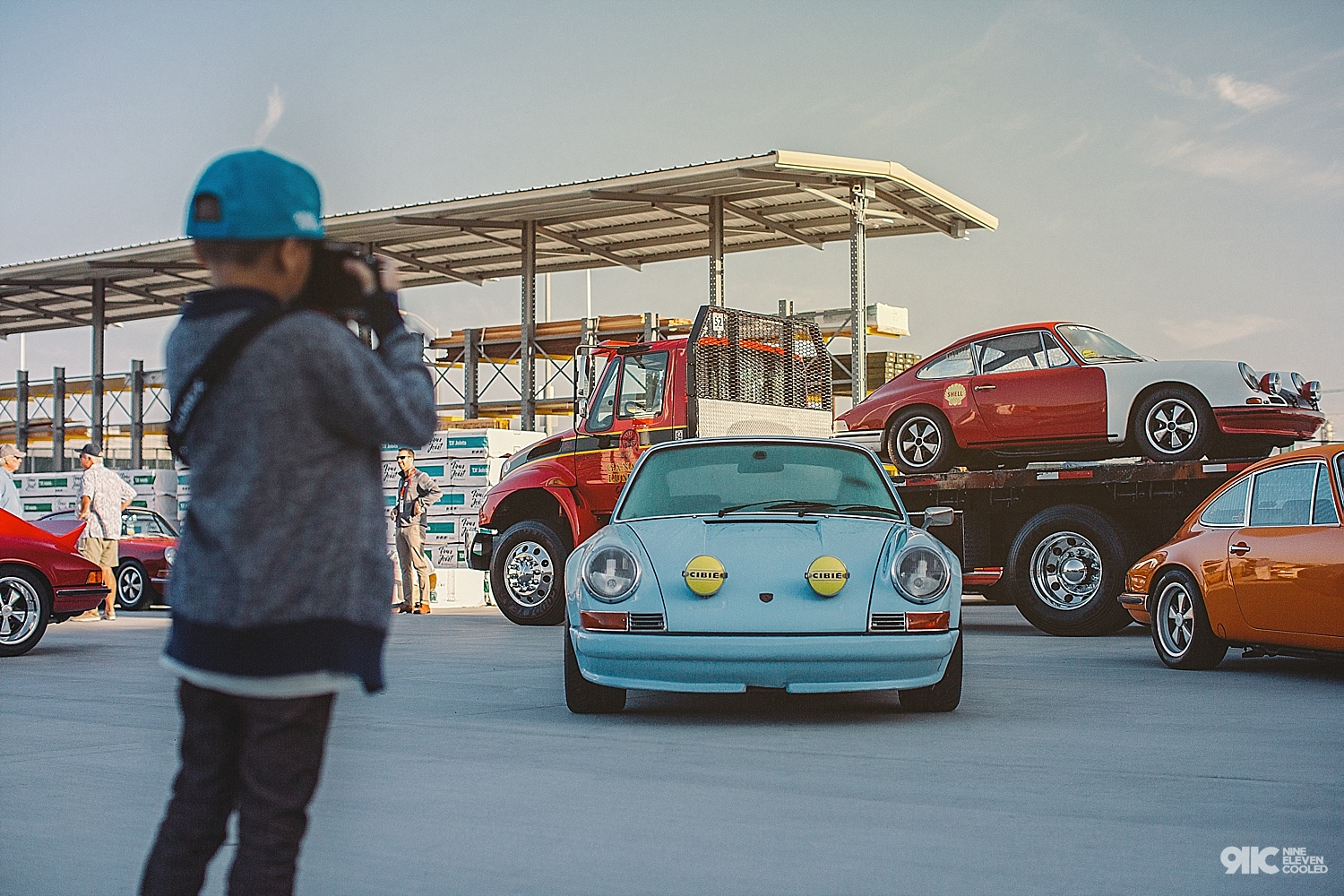 I am sorry the coverage is so short but in spite of the crew trying to soak in the moment, I think we did a fair job lol. The hype was very real! One of the best portraits of the day was when we got permission to do a portrait in between the aisles when they were trying to boot everyone out. This one is real special to me of my boy Teddy @formula9xx and Dan @anino1122.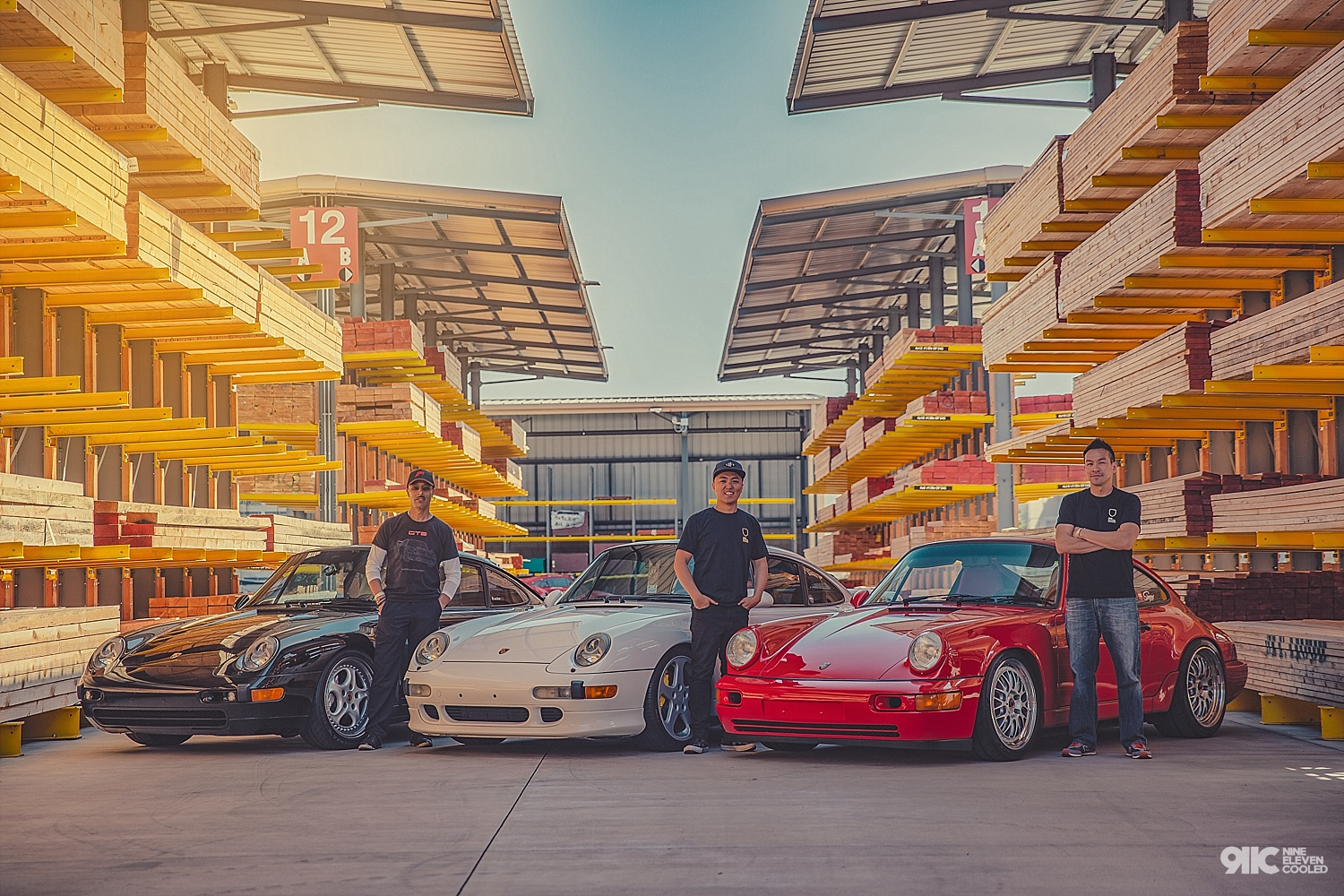 Thank you guys for following along! If you are interested in some cool merch and supporting the channel, check out http://www.cooledcollective.com
Feature photo and photo below done by the talented Kevin Morales (@kevwerks) and modeled by Sam (@sam.cff).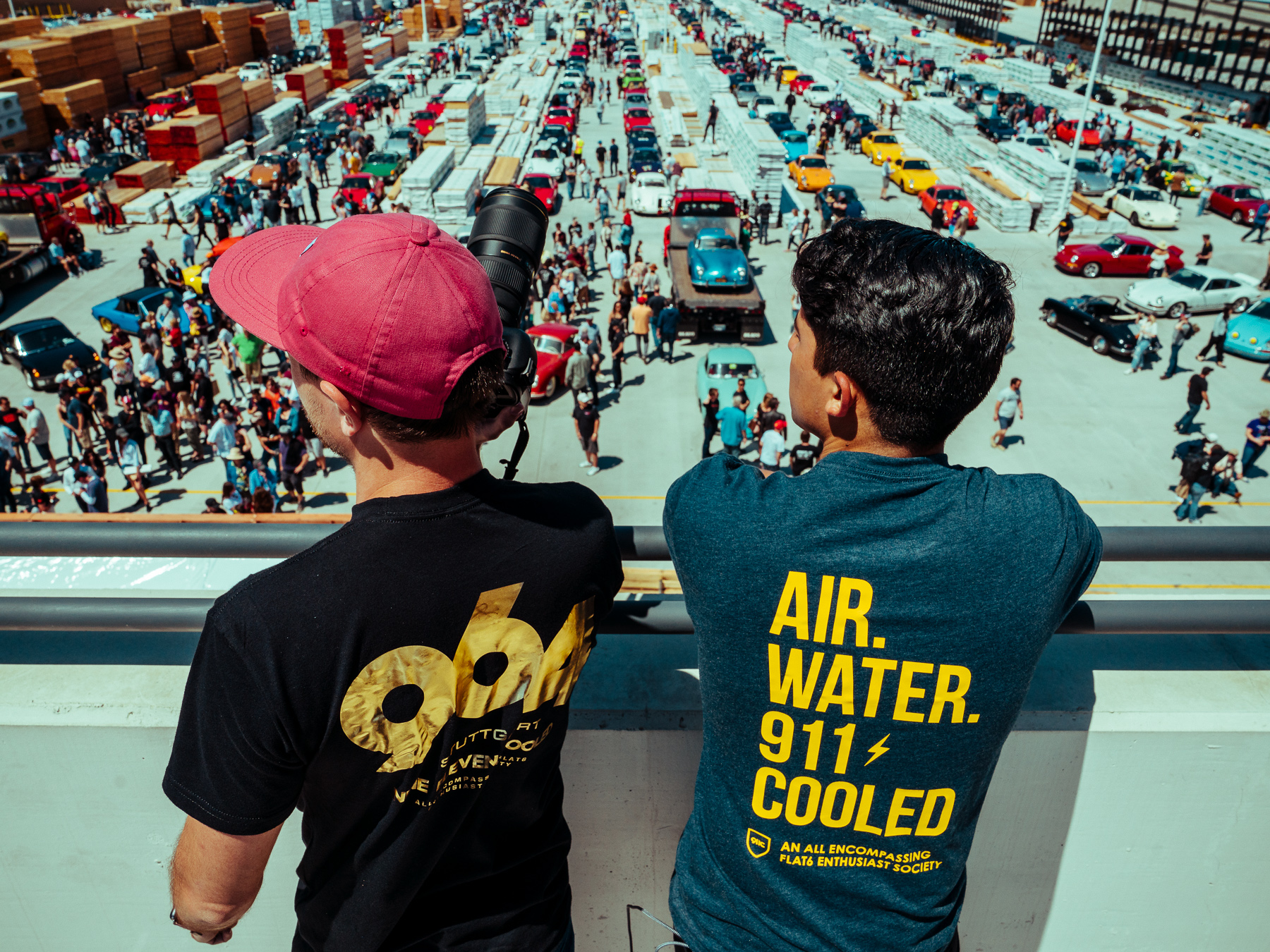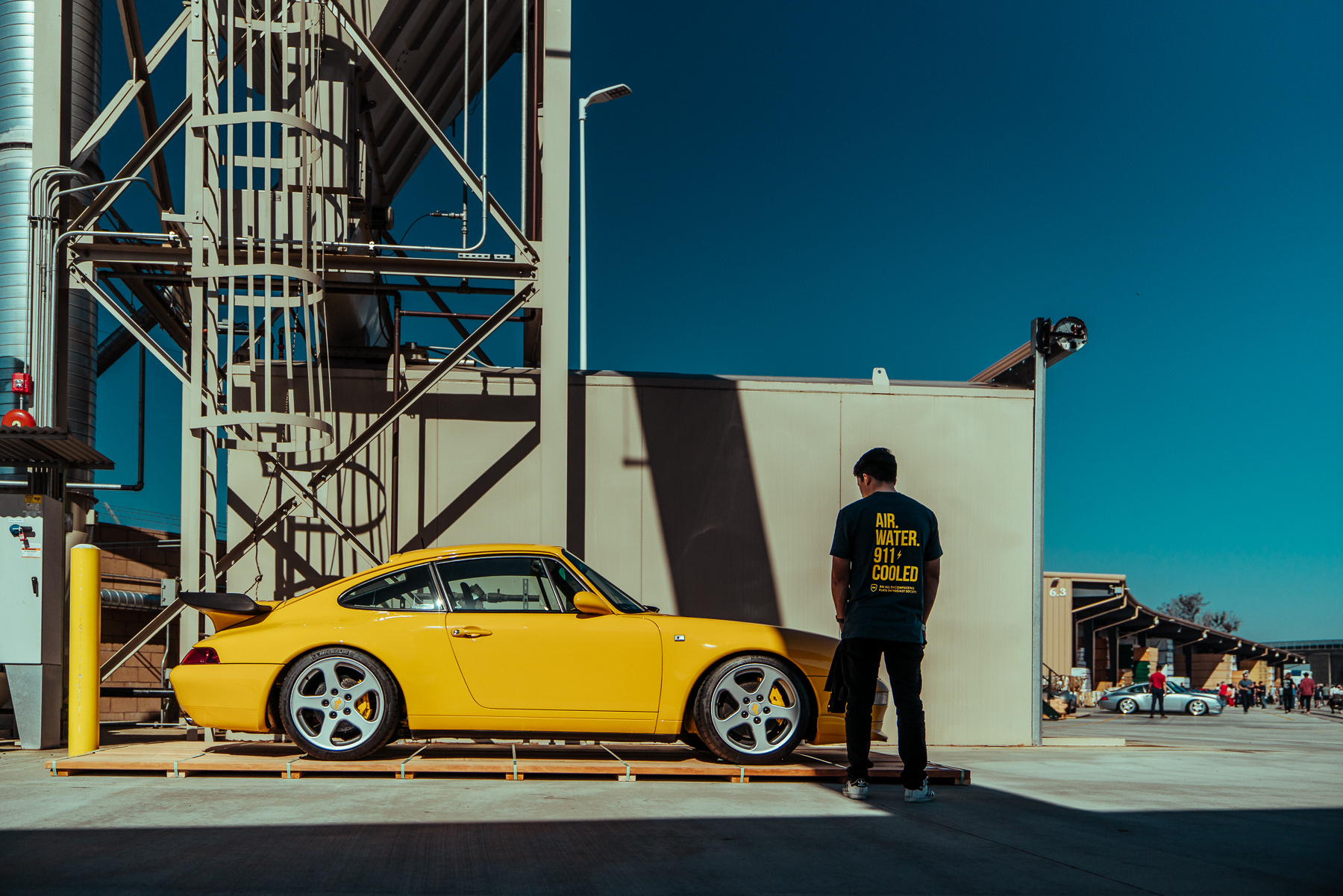 Link to both the Luft videos on Youtube:
Luft Part 1: https://youtu.be/XEtKdWc-nuk
Luft Part 2: https://youtu.be/tPnc1Weccv4
Check you guys on the next,
Drew