Isn't it odd how fast time blows by? I mean we talk about it all the time but damn, it is just shy of one year since the Utah Overcrest rally. This year Kris, Jake and Jeff are taking us into the thick of the Idaho landscape to explore the northern part of our country to bring like minded cars guys together for an unforgettable retreat. I haven't had much time to really consume that thought until now.
You see, I am writing this at 9:33pm the night before Quan, Ian and I take off from Sacramento and head out 9 hours to Boise Idaho and to meet up with Frank, Jesse, Allan and a few others. We have to wake up at 4am to beat the brutal heat wave that has been hitting Sacramento this week. Today it hit record highs of 116 degrees and I think I had a mild heat stroke hanging out a few spots with Quan around Sac. Heat stroke is very real my friends, make sure to hydrate well.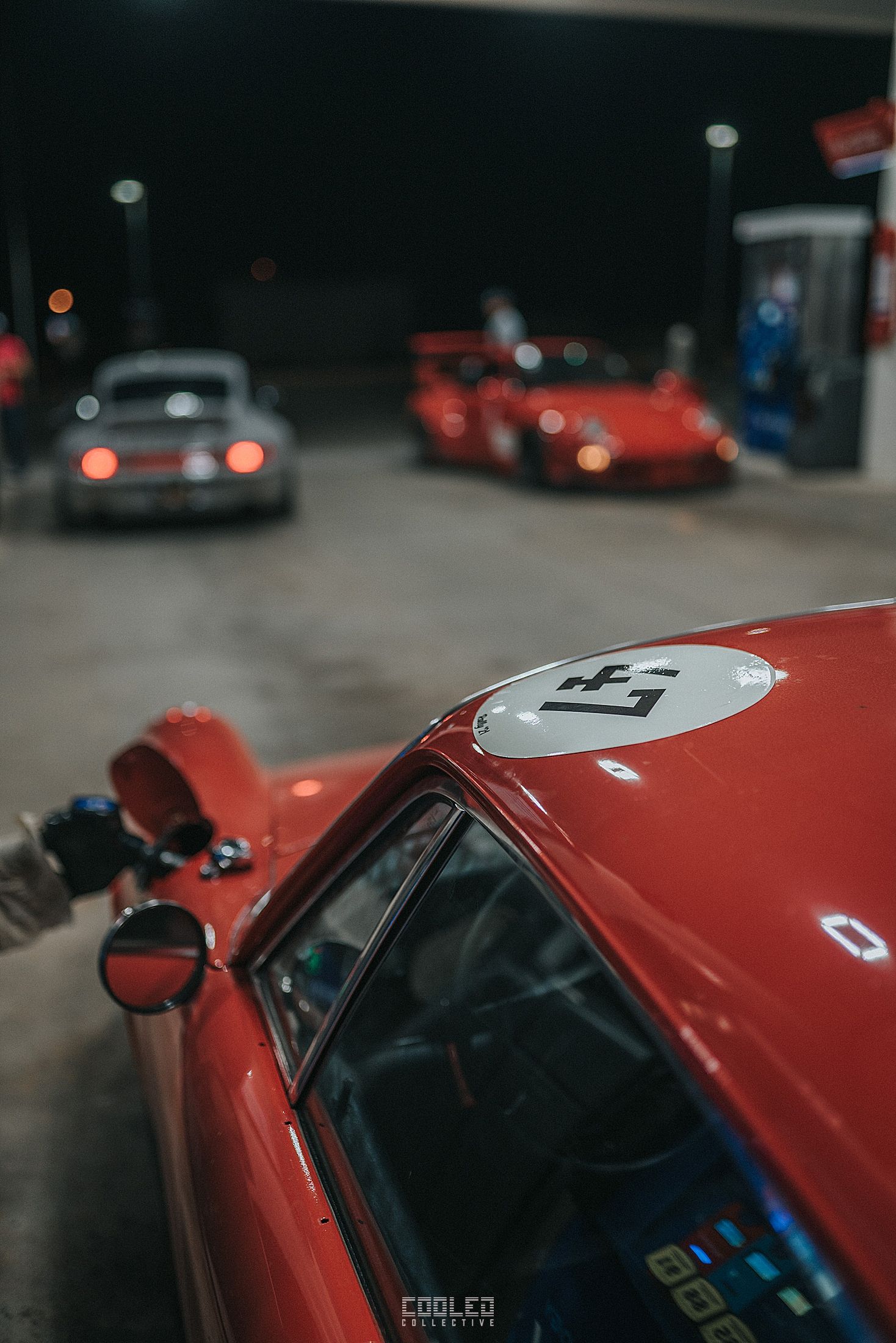 Looking back on day 1 of the rally, I can see in the metadata that we were already at the gas station by 3:55am. Which means we woke up around 3:30am to pack up our things, get the cars started and go across the street to fuel up. So according to my calculations, we probably only slept 2.5 hours at most lol.
As you can imagine, it was pitch black so there isn't much I can show you between the gas station and the meet up spot but let me tell you, about 40 mins later, there was a slight glimpse of light coming up from the east and those scenic landscapes of the Utah desert you see in calendars started to take form. It was quite the treat to be able to witness such things with hundreds of other car fanatics.
At the meet up spot, cars were rolling in like it was Sunday Service and we had come to worship at the start of the week to count our blessings. So I grabbed my tripod and started shooting with just tidbits of morning light and the energy that was getting built up.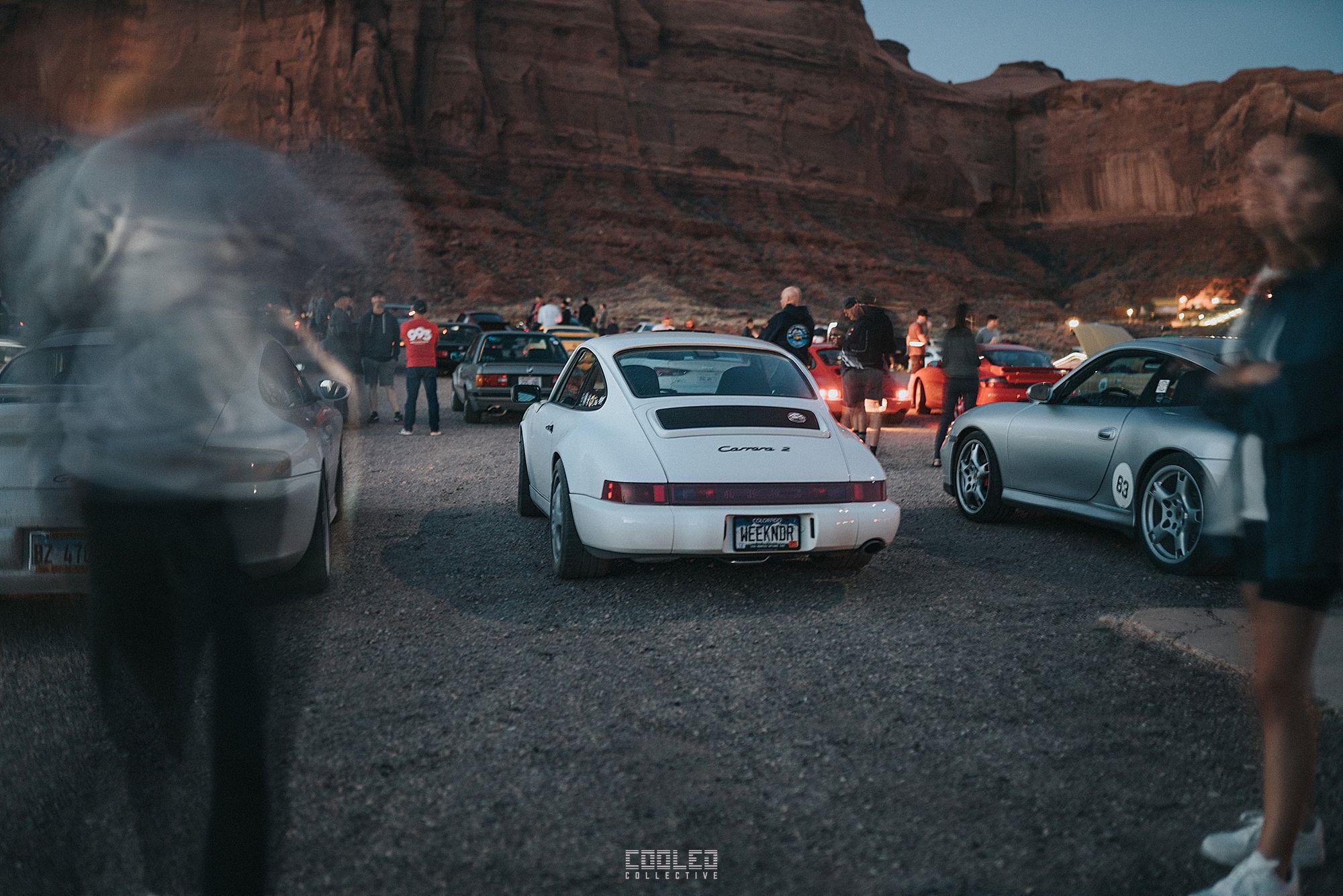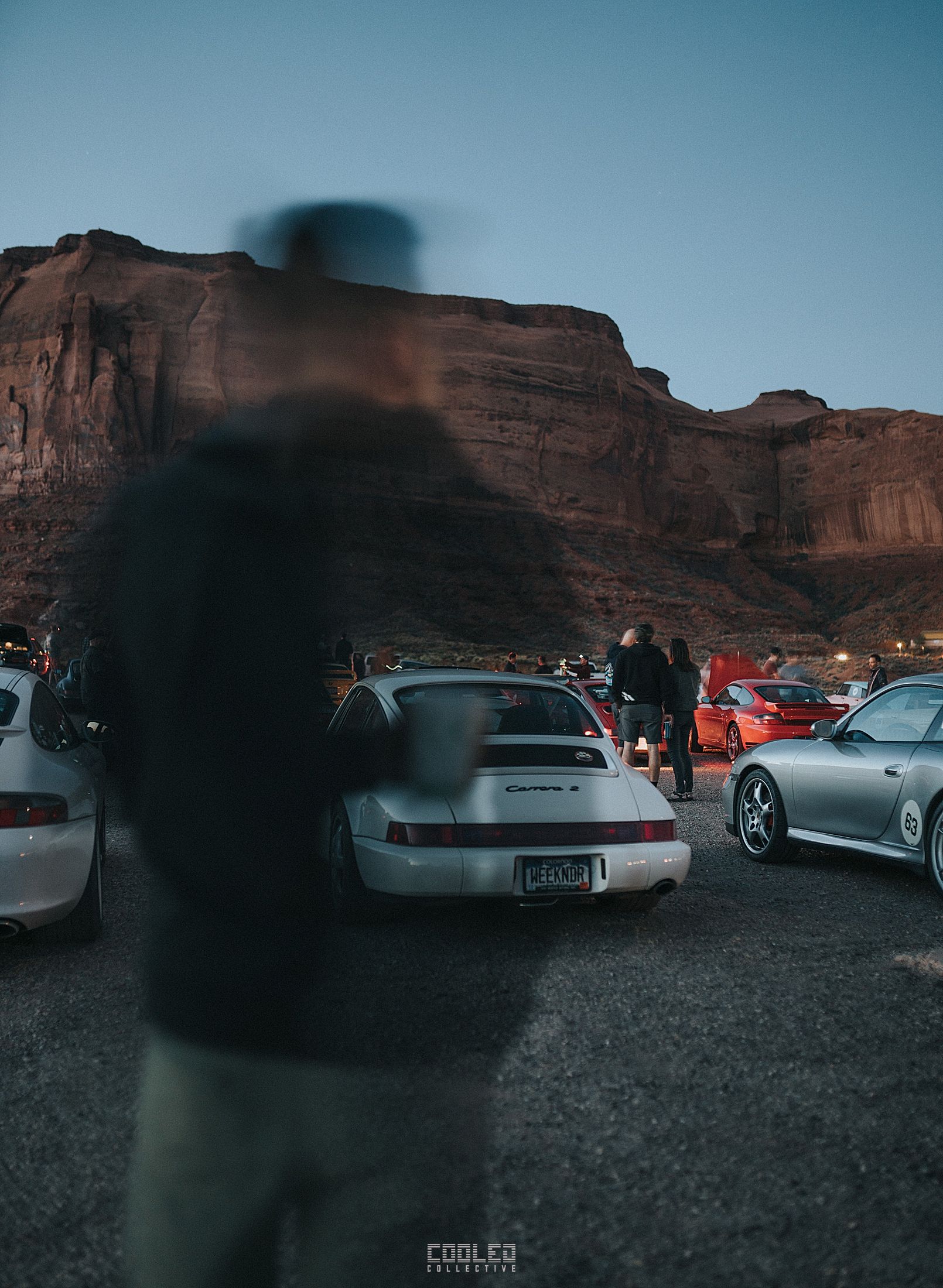 If you love aircooled 911s, you were definitely in the right place but the OC Rally had a lot more to offer than just that but more on that later. It was great to catch up with Instagram friends that have become car friends that have become friends over the years. Guys such as Nick @weekndr.porsche, Keith @what.the.fuuch, Jesse @jesse.bohan or Frank @sklbse just to name a few.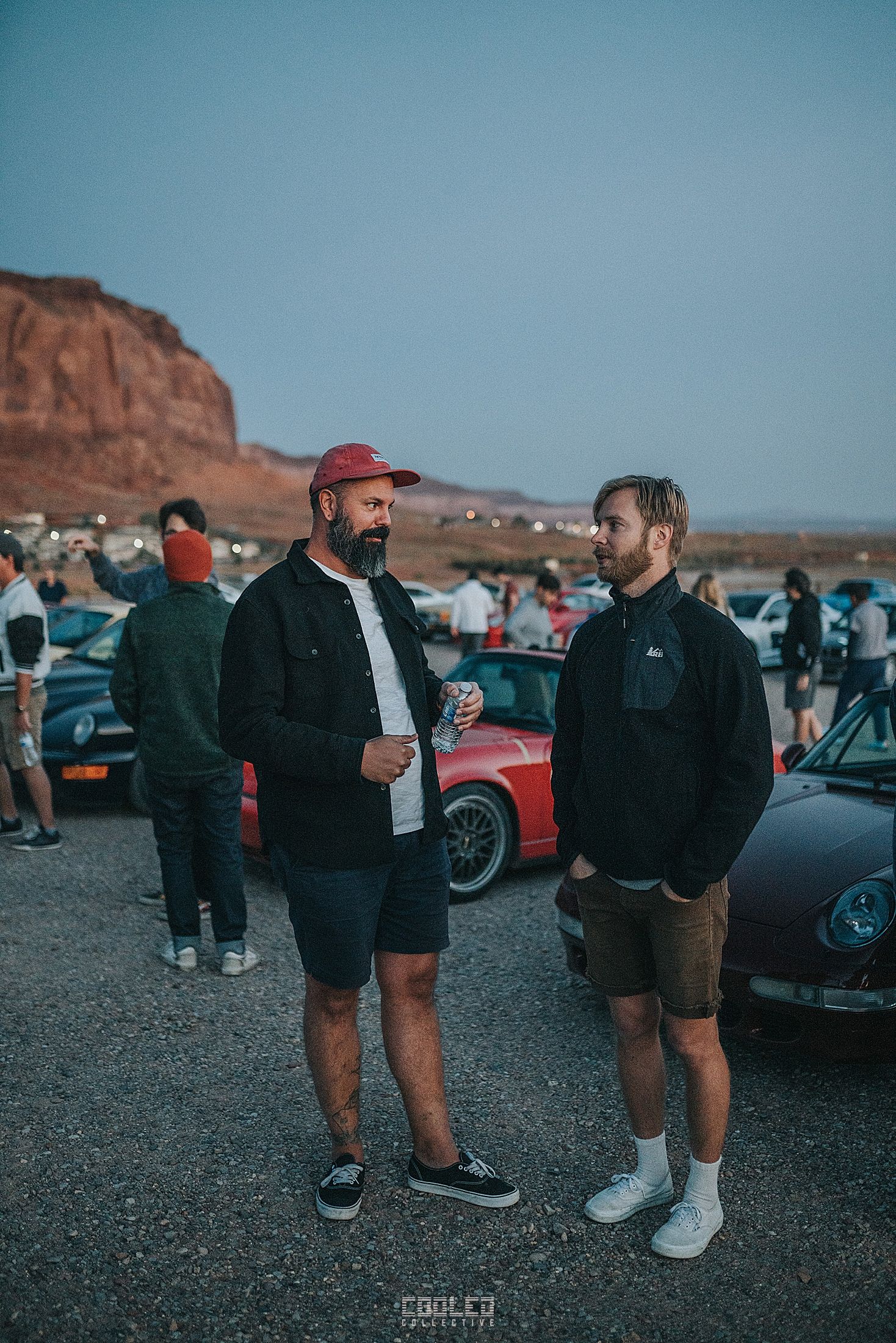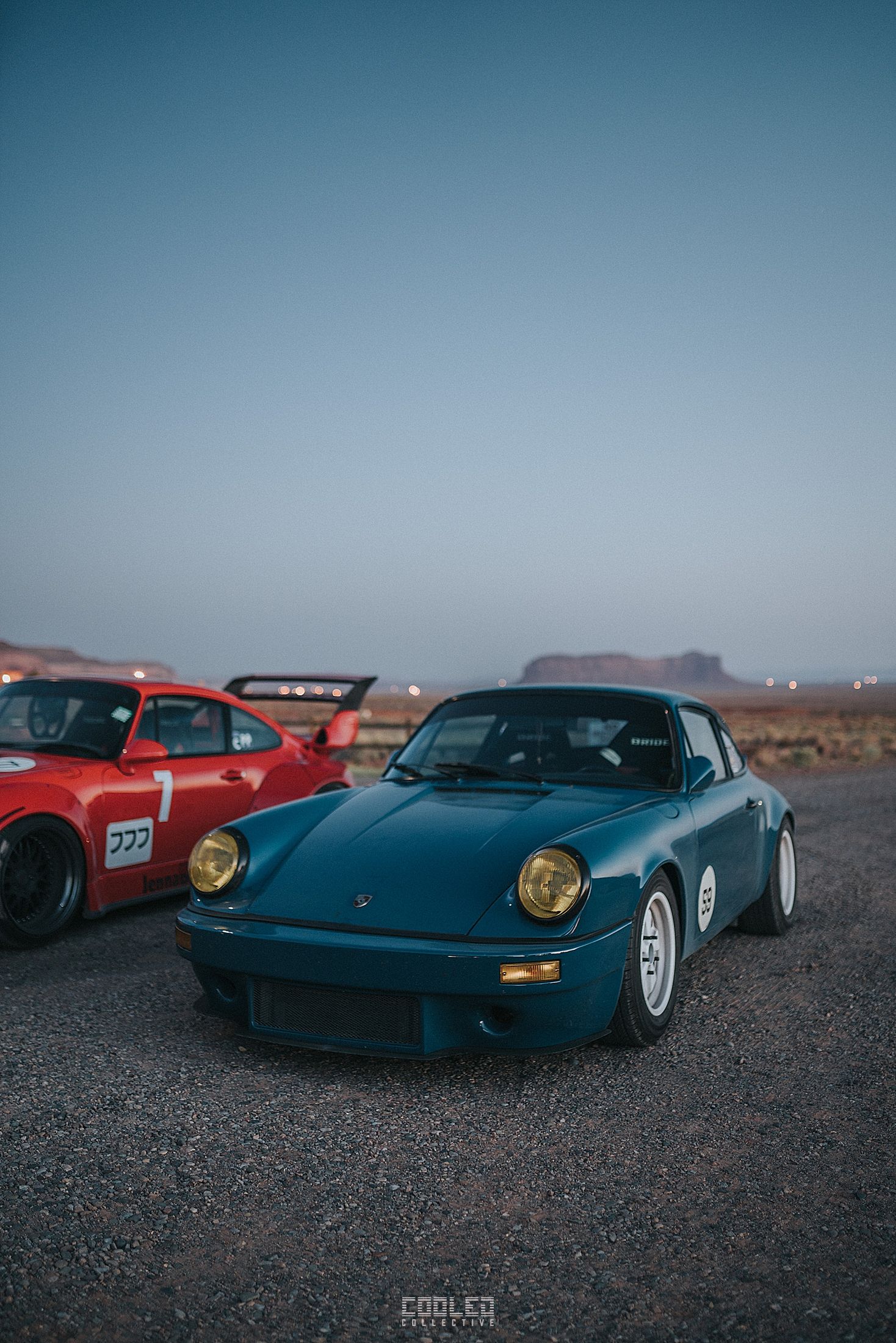 Once everyone had settled in, Kris jumped on his 1972 and began to address the congregation. It was hard to see him but the silhouette of his Stetson had great presence and worked to gather everyone for the briefing on the days journey up to our destination for the day but in this moment, most of us were in awe of the sunrise that took our breathe away. It was like watching a seasoned ballerina come into a room full of people and remind them of certain beauties that exists in the world. Not often experienced and hard to put into words but it was breath taking to say the least.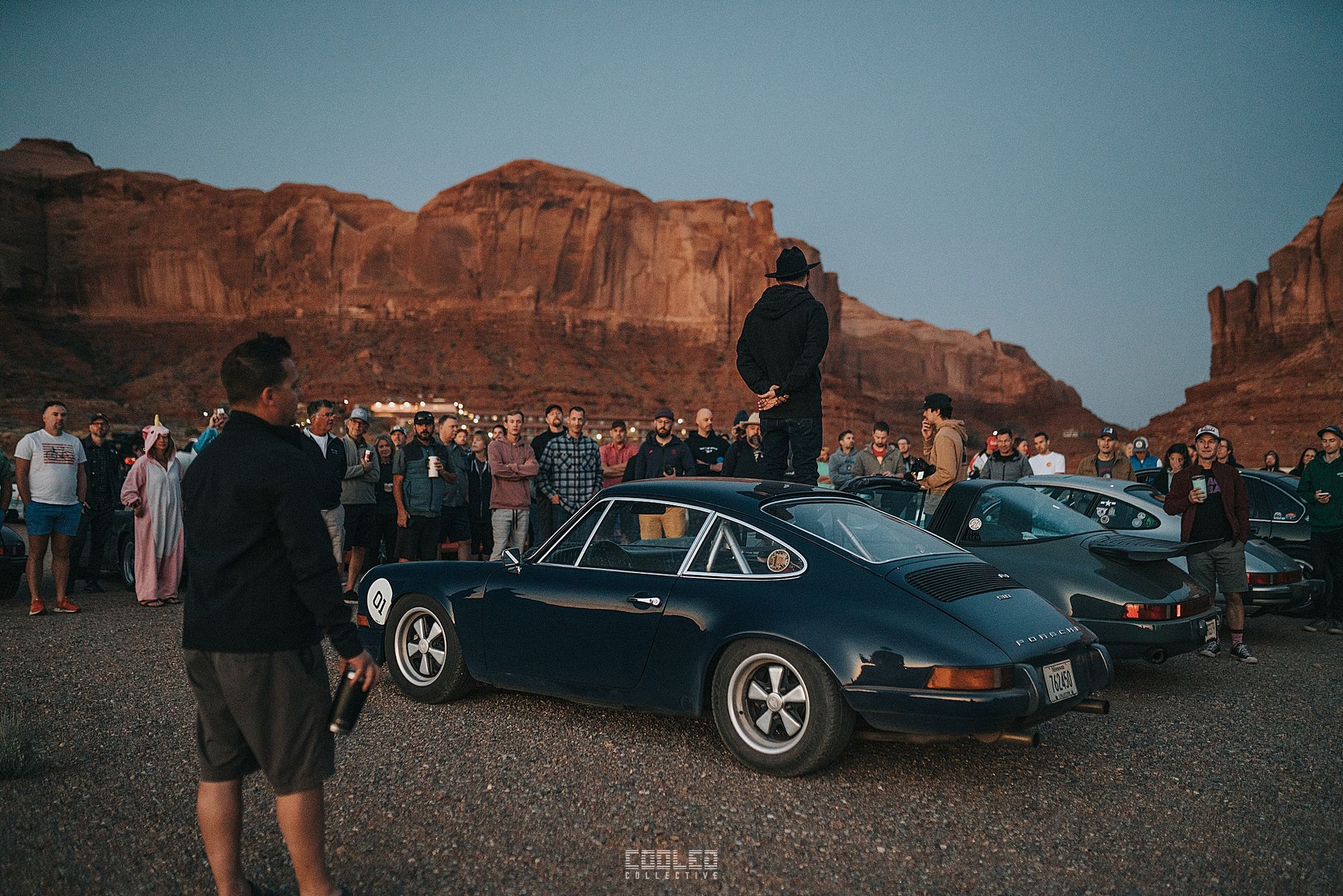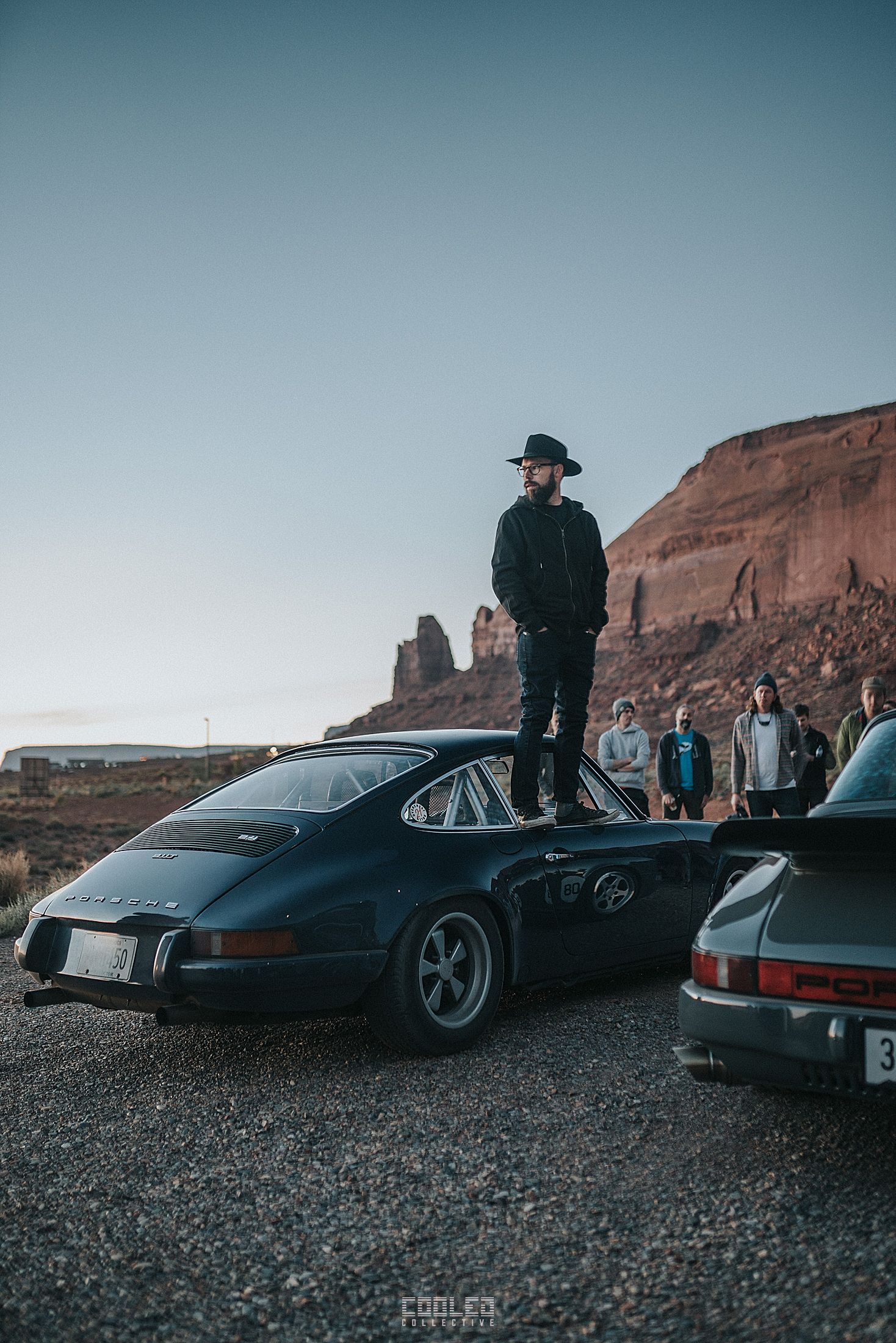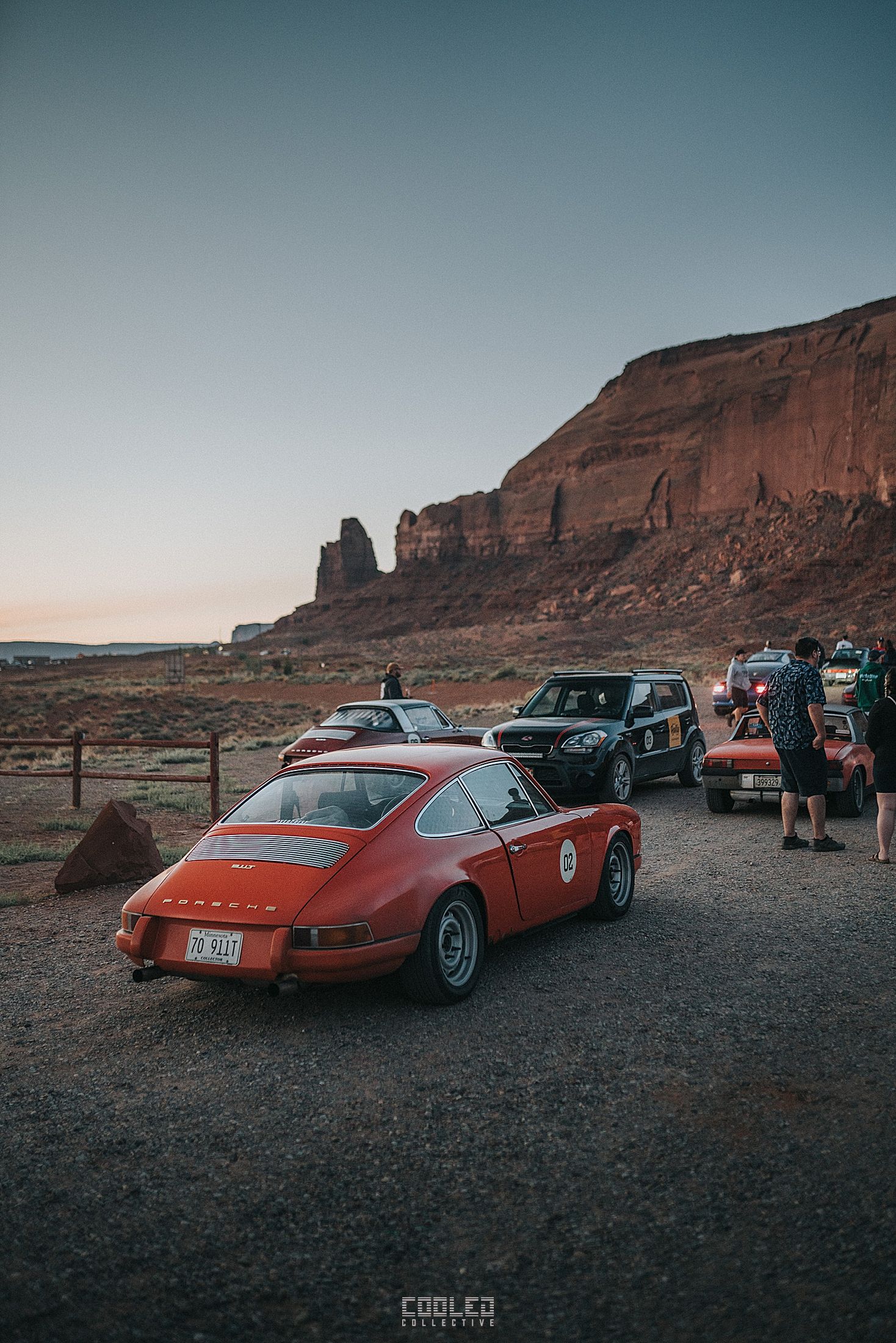 Due to the large size of the participants, the OC team put together a series of poker cards to help divide up the group. So hearts would take off together,  spades, etc and it was a great way to help those who traveled alone meet new people and hopefully form new bonds that last beyond the rally. After all of the rules, guidelines, paperwork, guidance was passed down to us, people headed off into the light and began their journey. I know I should have been a better photographer and documented all of the little details that I speak of but I also had to create video content so I did my best with the time I had. So please forgive me in that sense.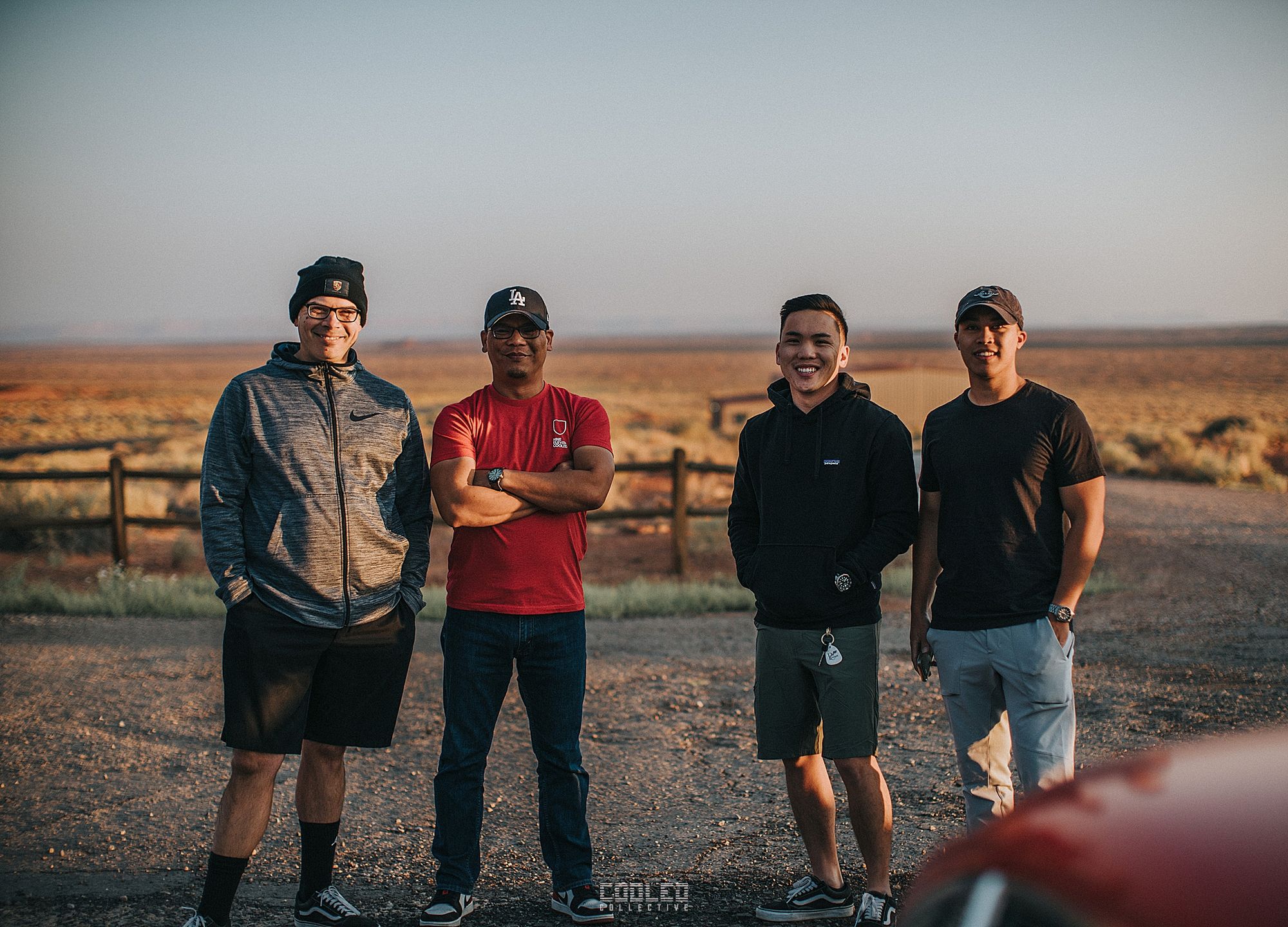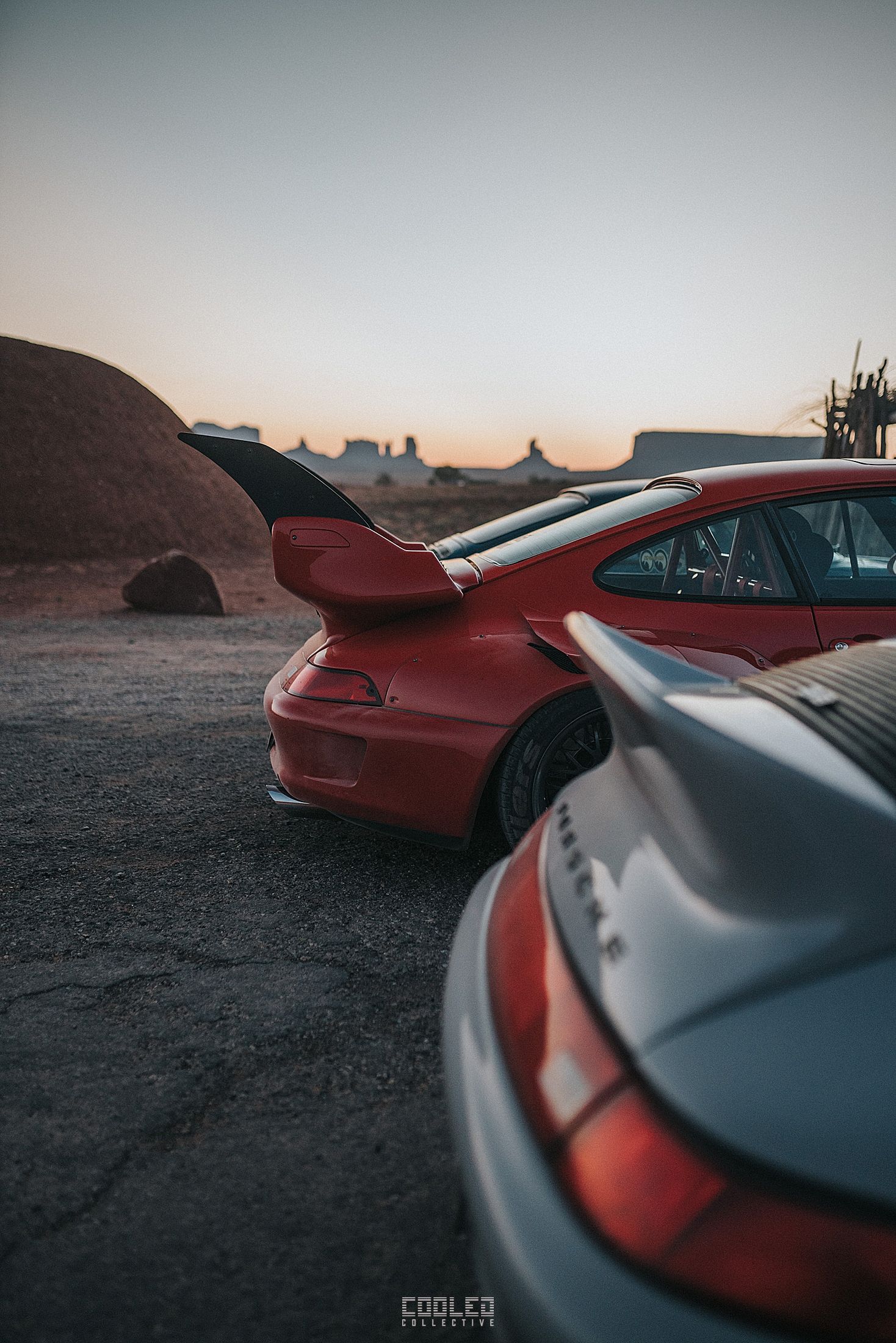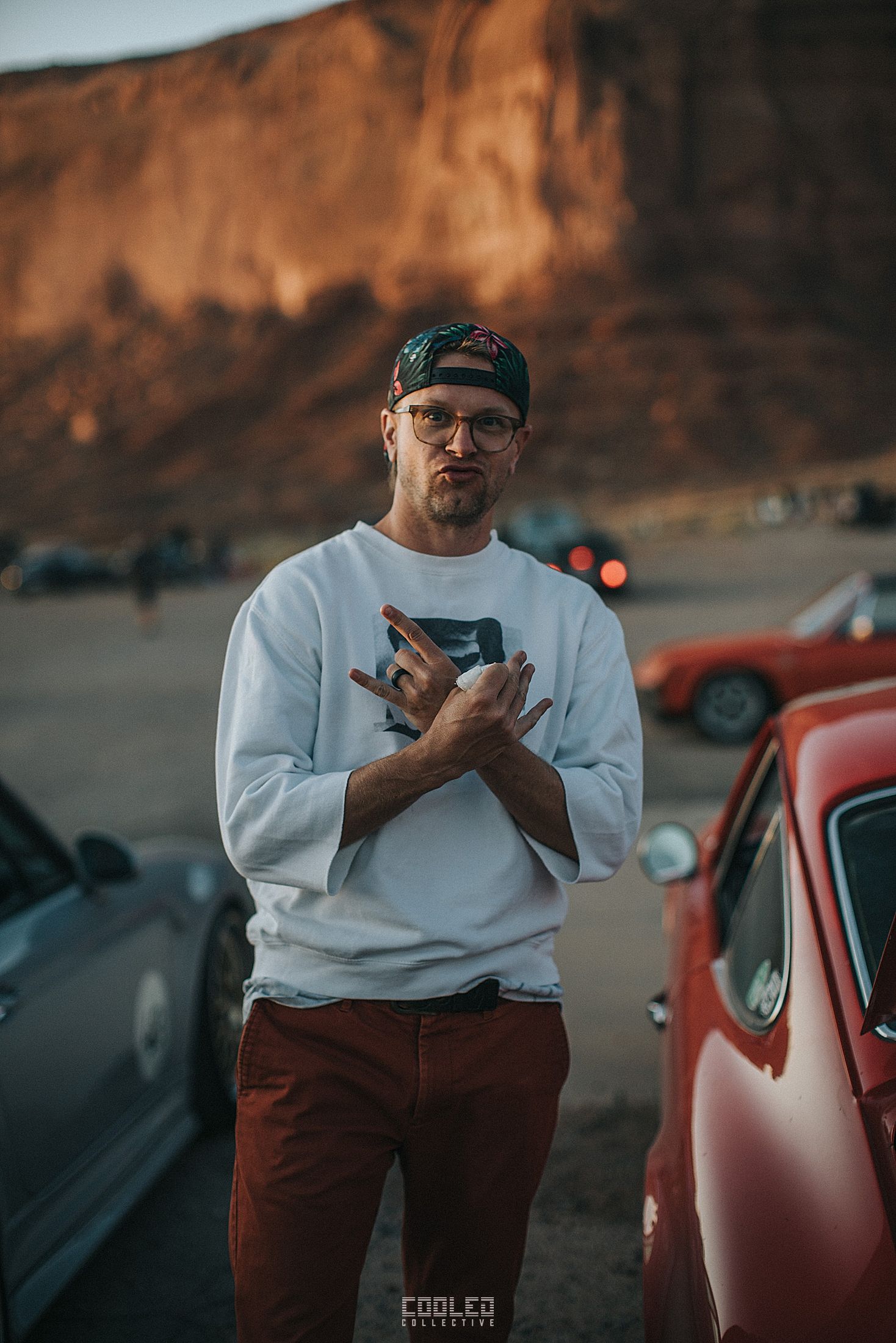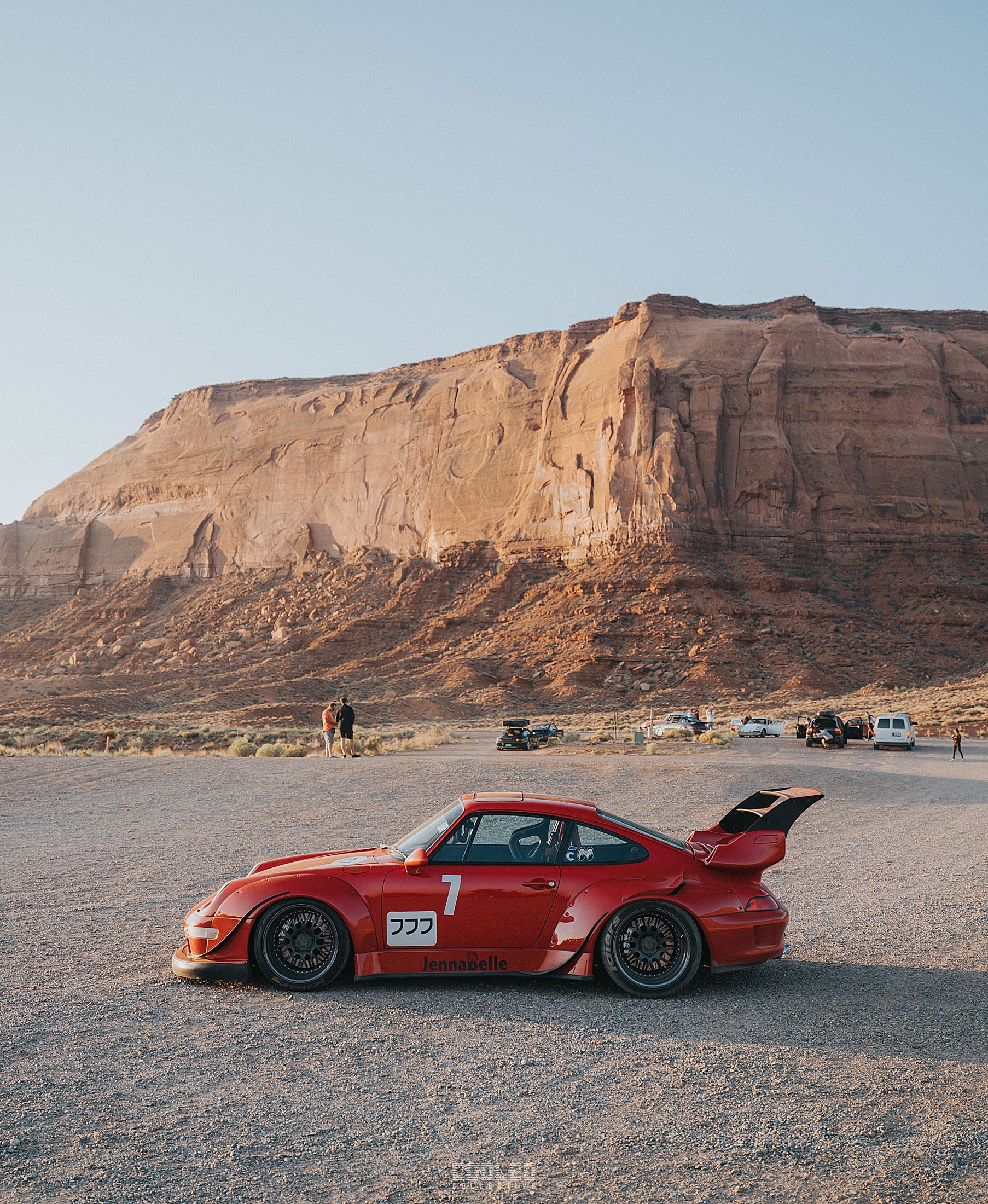 Remember that the rally is not a race. It is a time for exploration, creating memory with friends and developing social skills outside of the apps. I know that is hard to comprehend but trust me, you will be well rewarded if you open up your heart and mind to the journey. So journey on.
Our first stop was on our way up to a large rock mountain. Forgive me that I do not have the name of this stop at this moment in time but it was amazing to see how high we got in such a short period of time and to be able to overlook the valley in complete awe.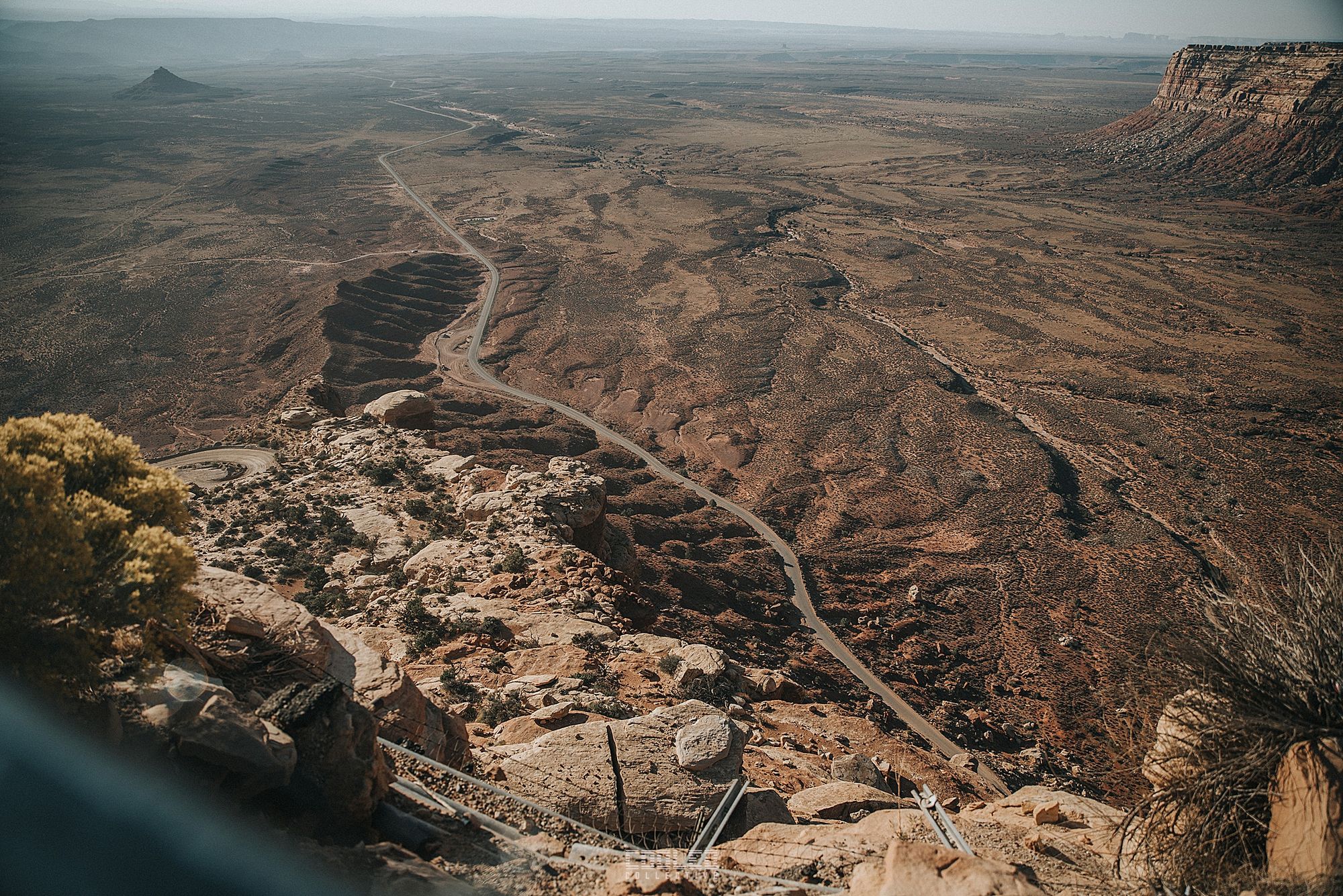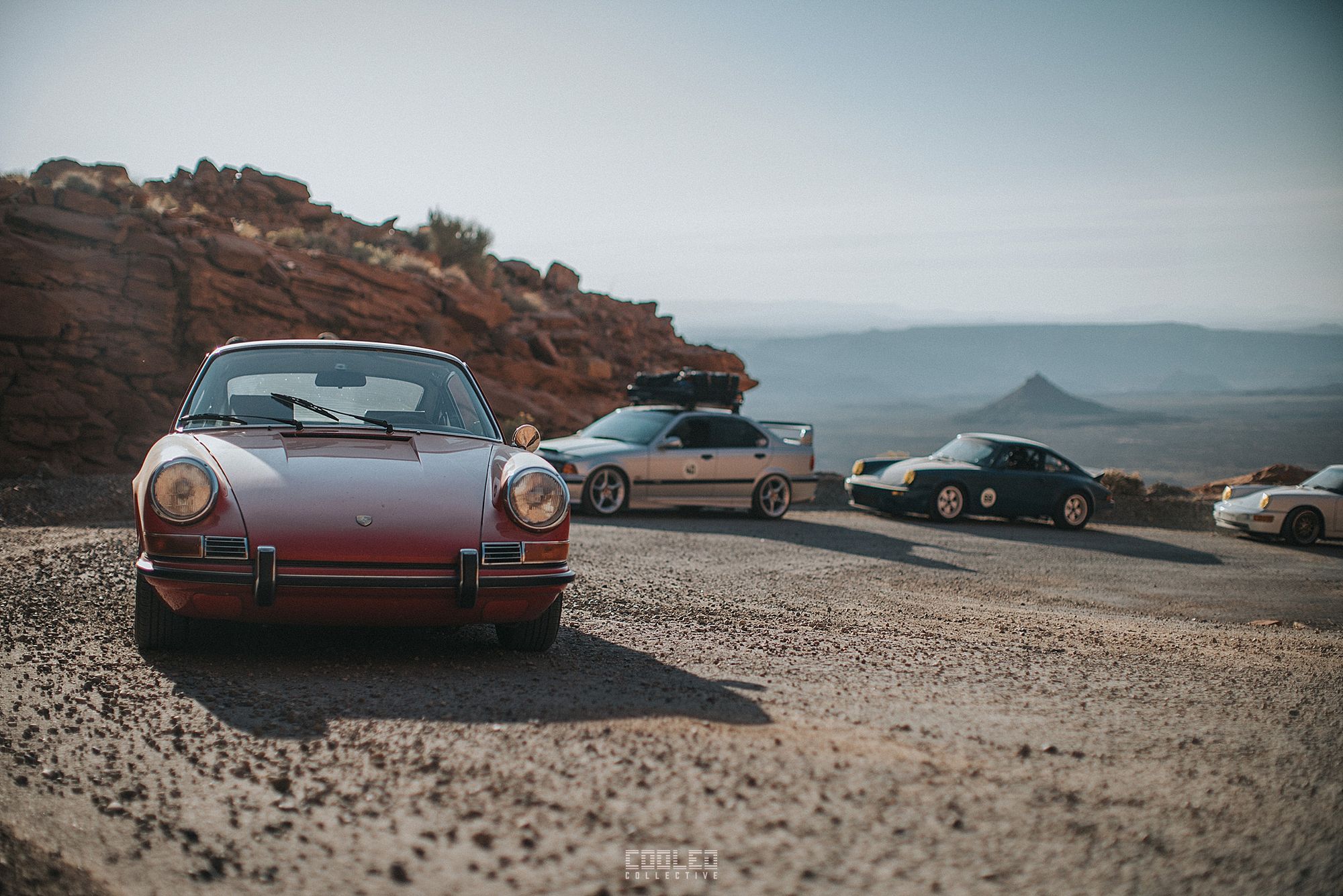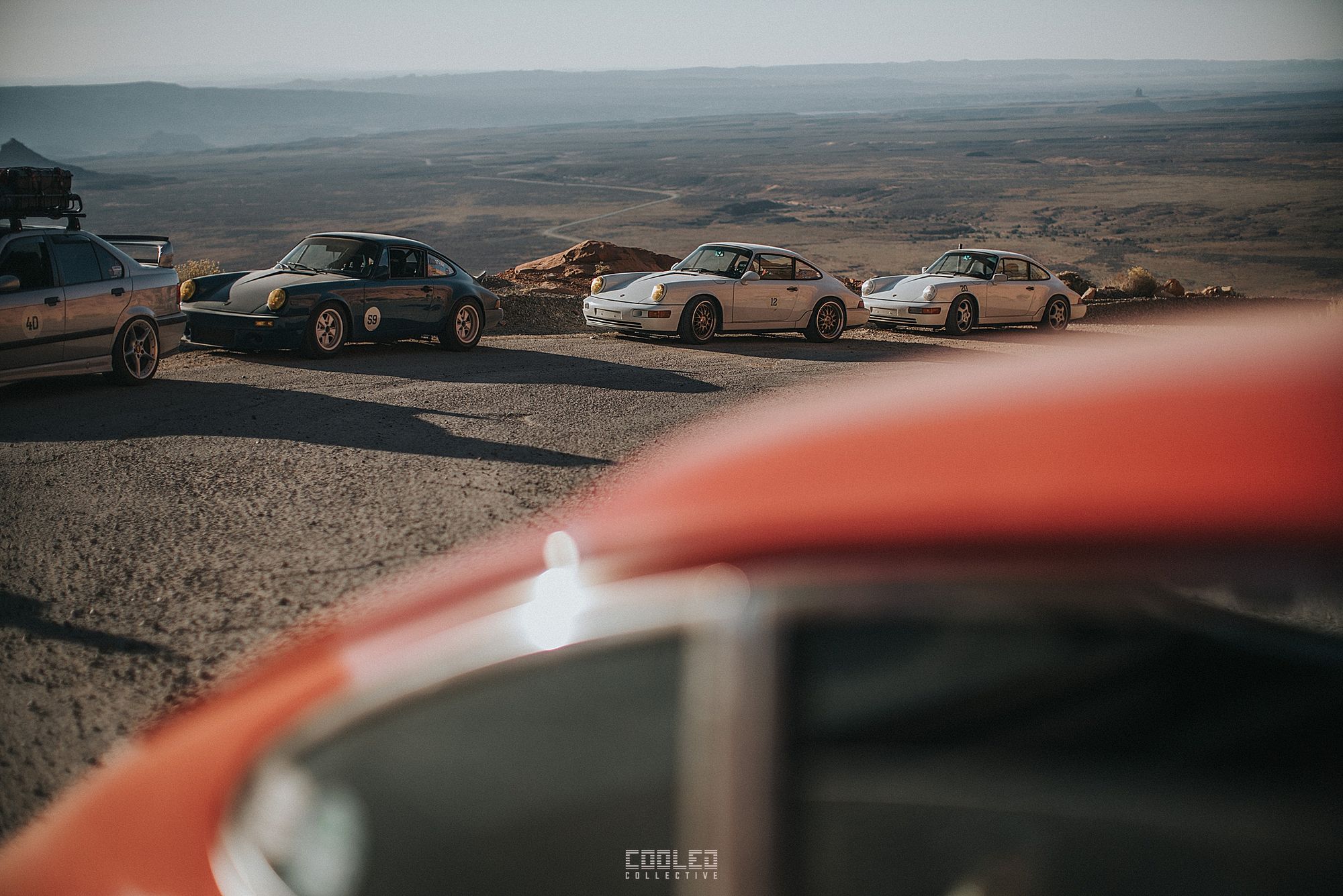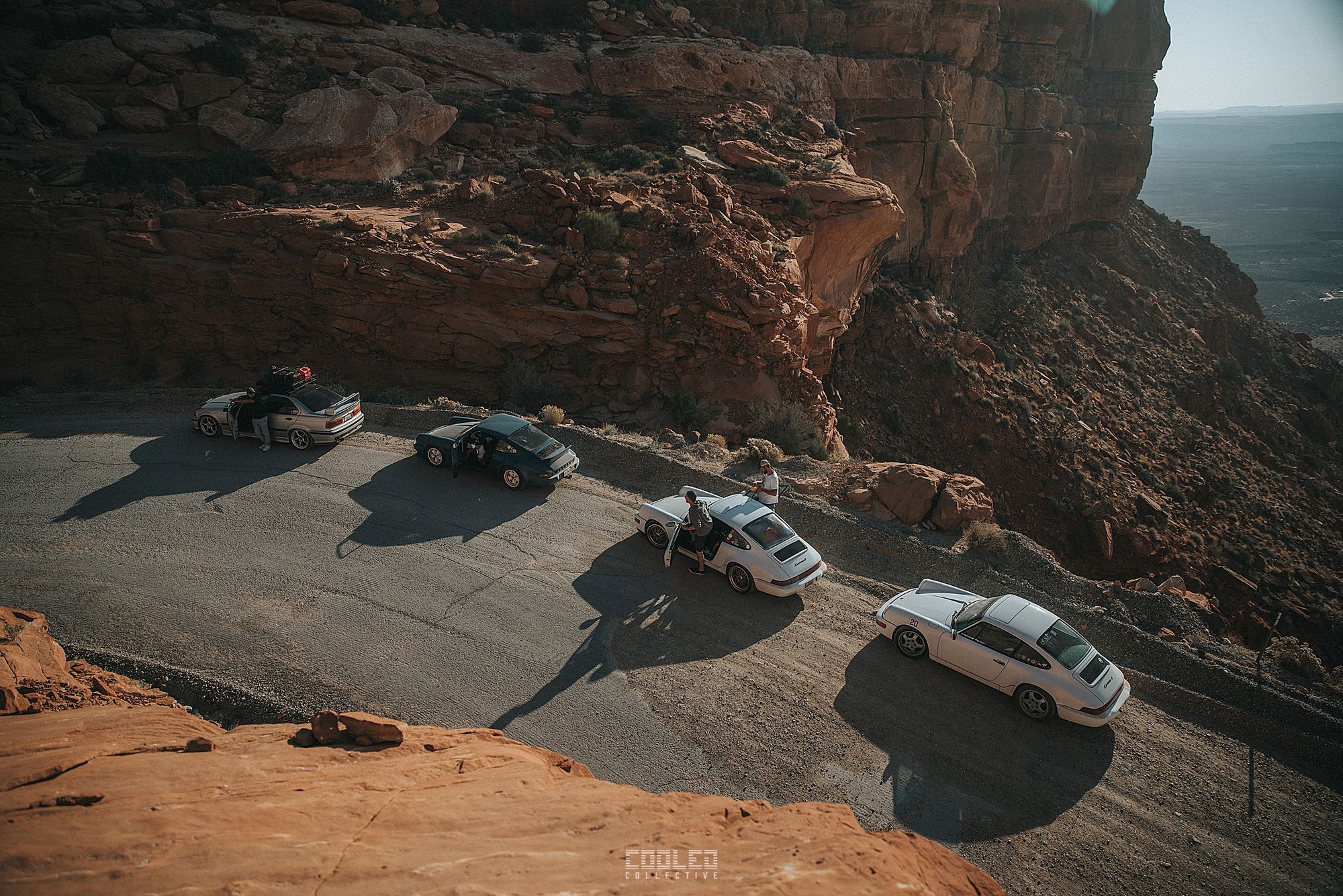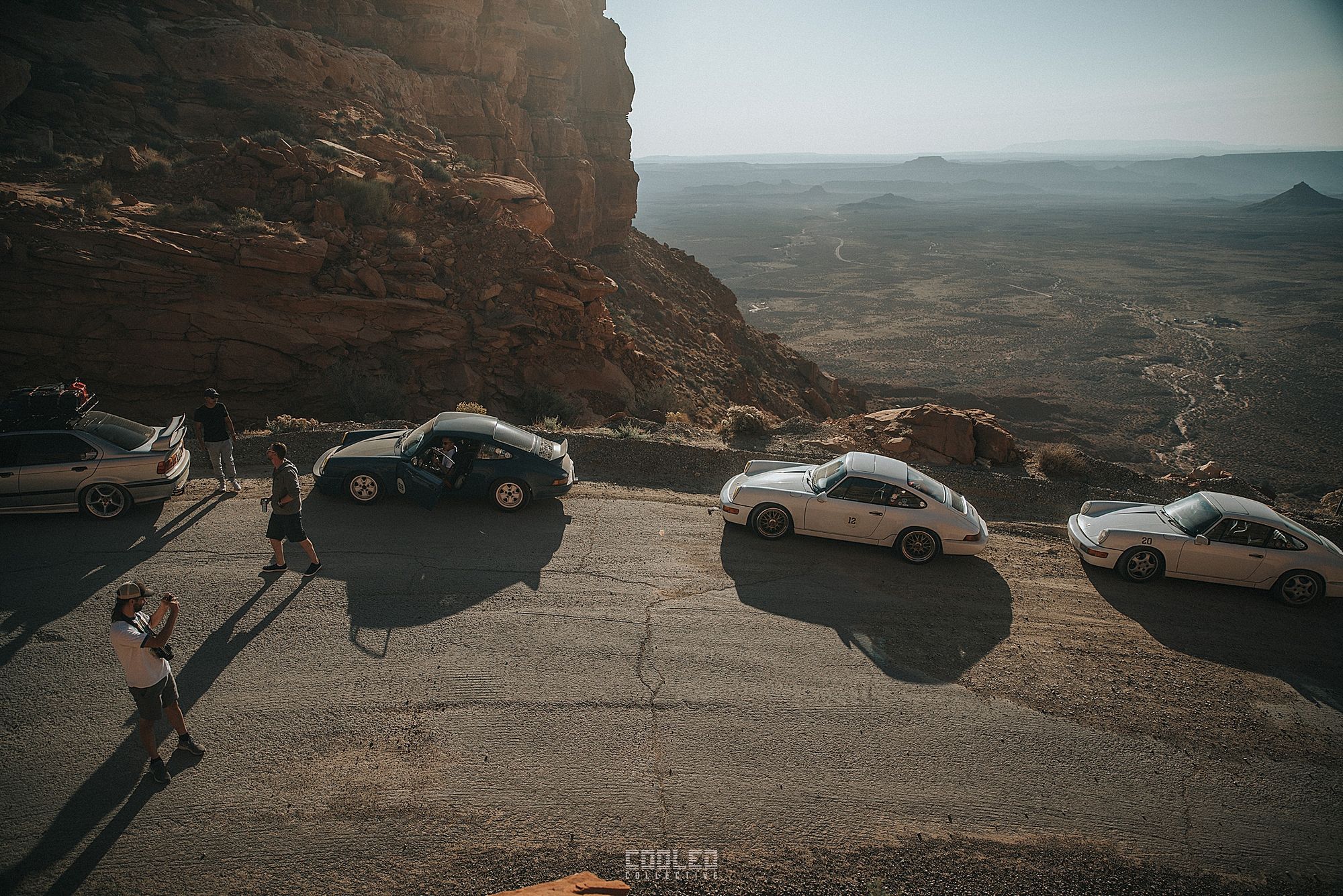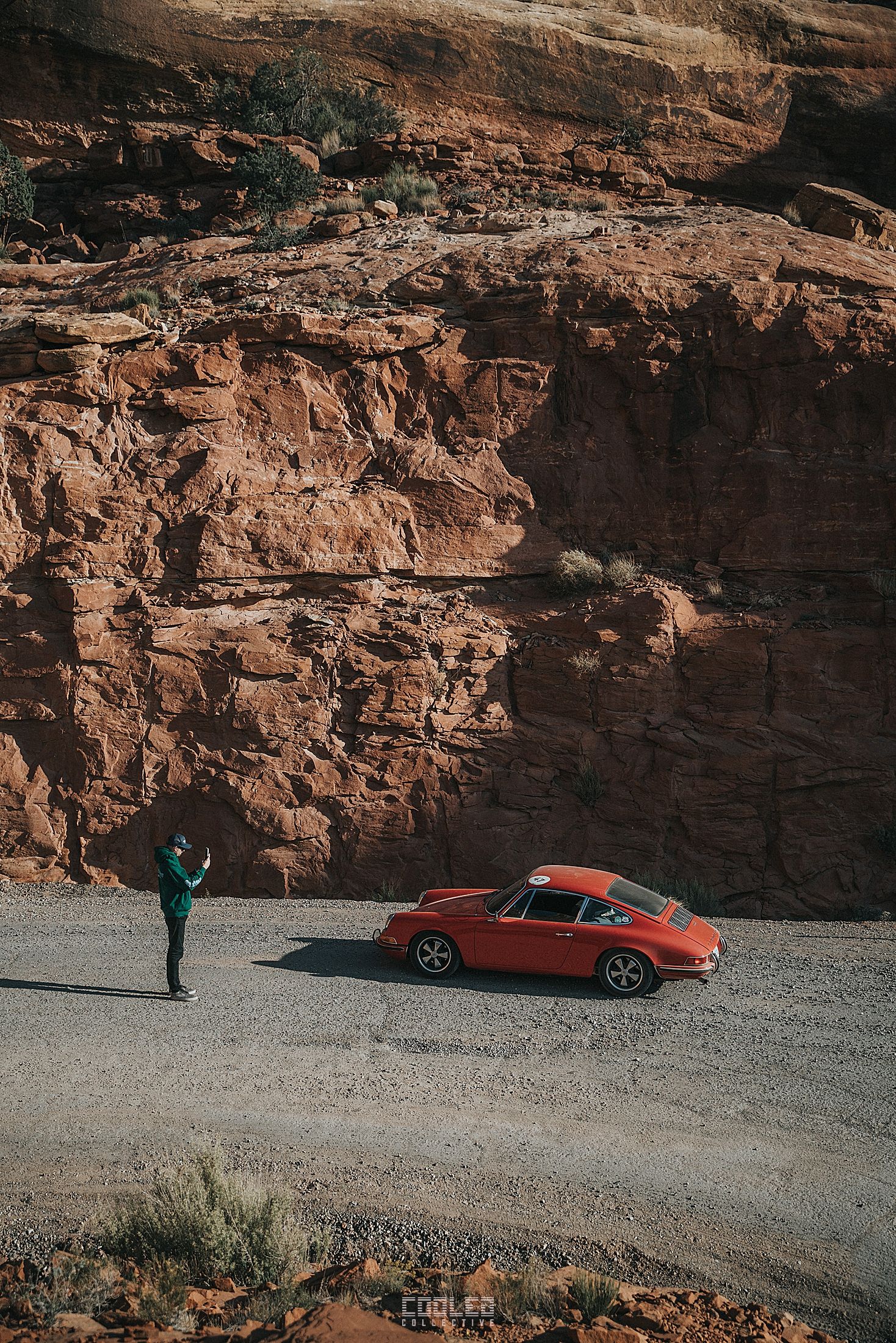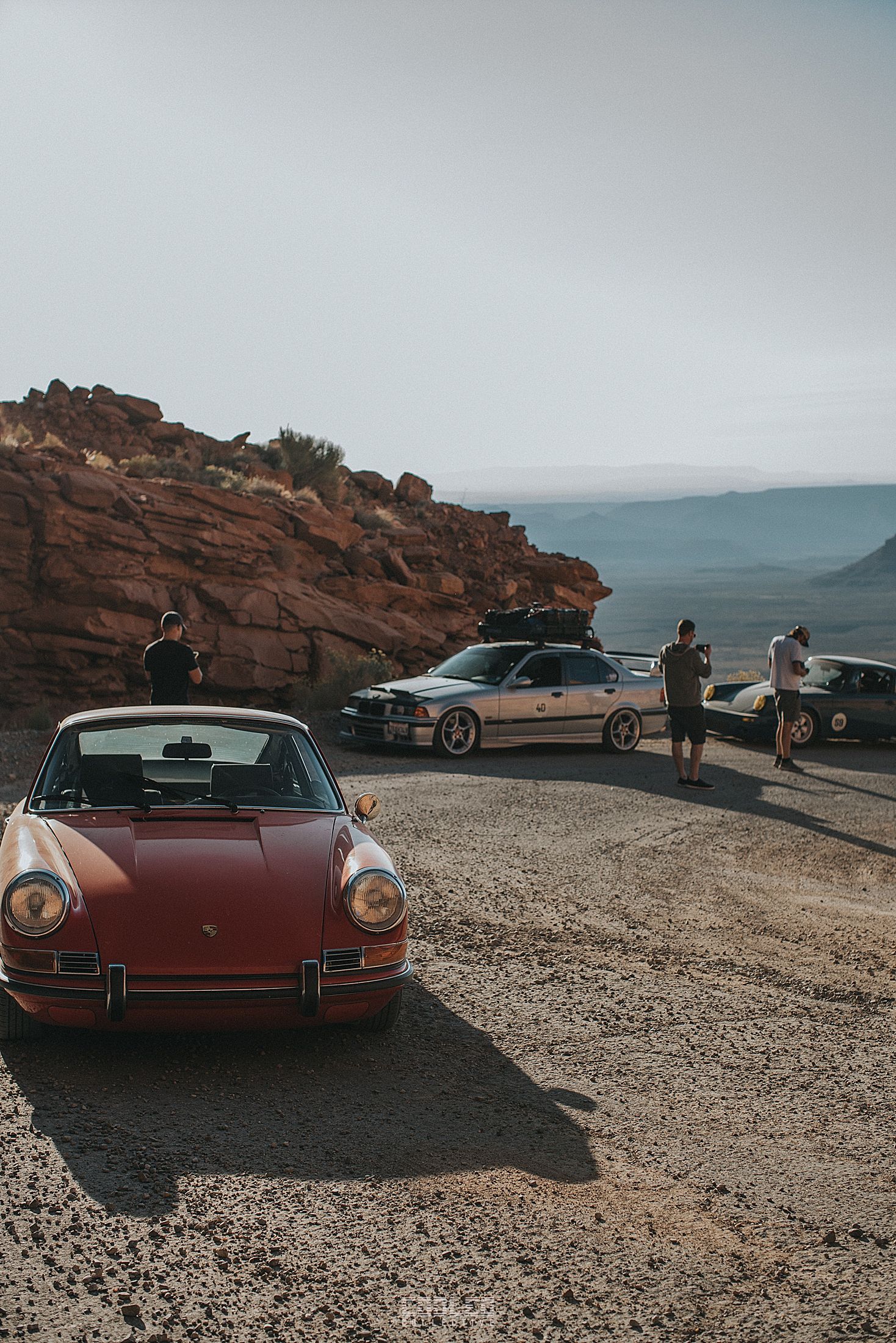 Lots of time to capture those sweet sweet moments. All of the car adventure and scenic routes to get your senses going. Good job OC Crew for really paving the way for the enthusiasts to explore together. Looking back at these moments has really gotten me pumped for what is coming this week.
OC teamed up with Rallista to provide us with a great tracking app and even printed us this sweet fold up map to help us journey along the way. Bringing back those pre technological days of trying to figure out a map was really a great throwback.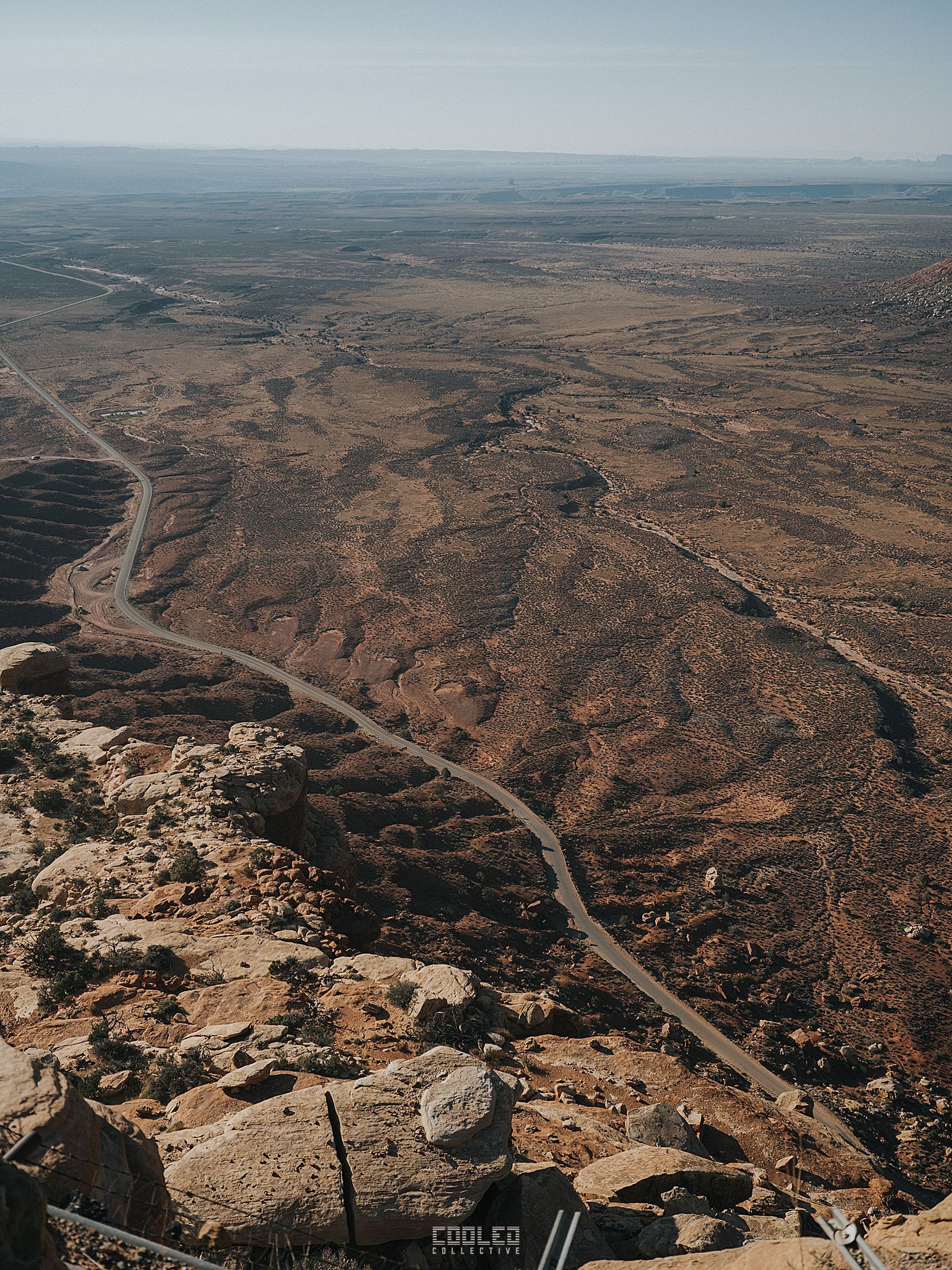 After we got to the summit of the rock mountain, we headed on the rest of the rally until I had to use the bathroom and that turned into something else. For some reason, I was extremely exhausted and becoming very narcoleptic as I typically do on long drawn out driving on straight roads.
This is where I met my guardian angel for the rally. Allan had brought his buddy Charlie to ride with him on the rally since his Cayman wasn't chosen for the event. It actually ended up benefiting both of us as he wanted to drive and I was too exhausted to drive any further.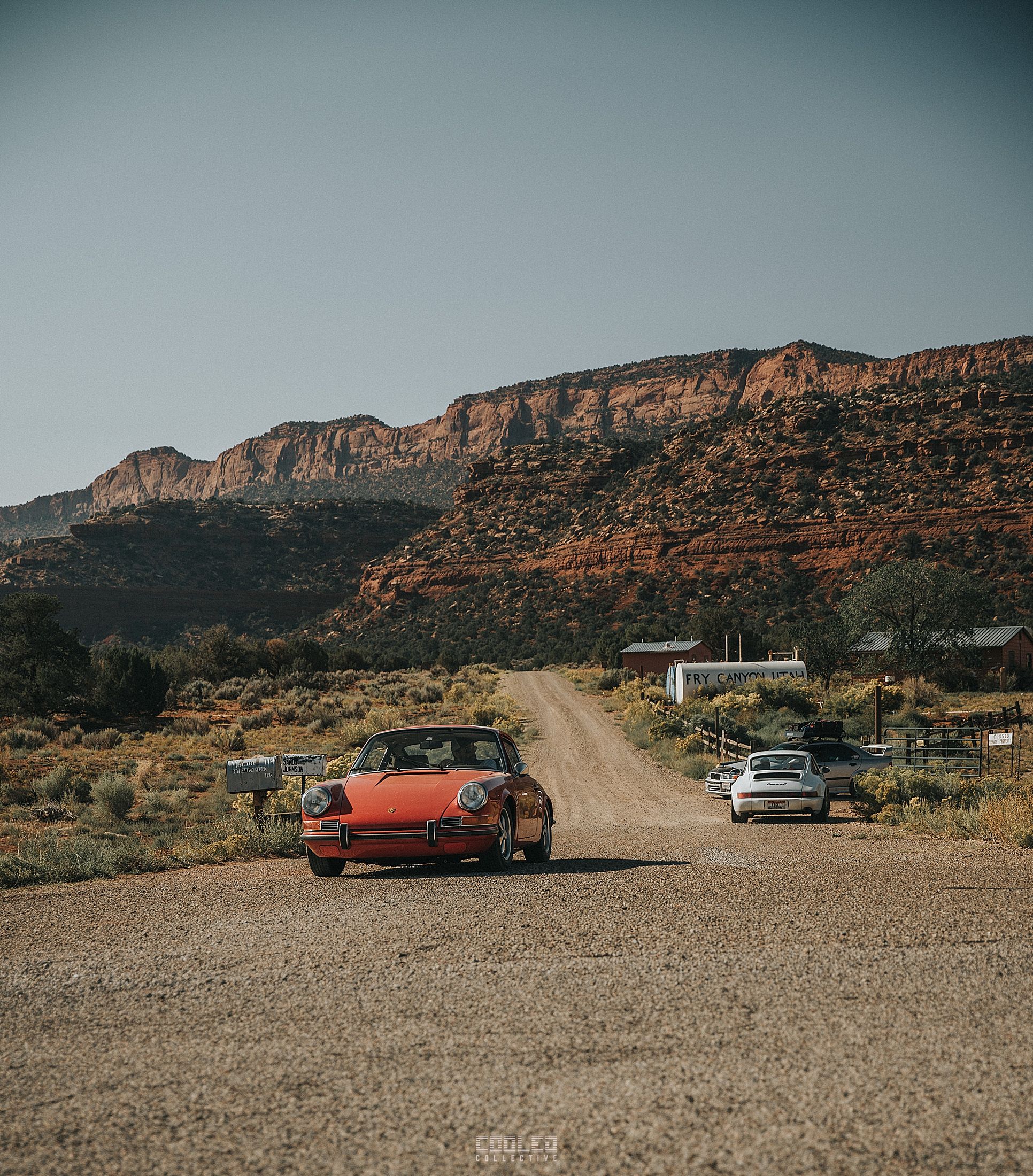 All along the way we were greeted by OC participants and since I was riding shotgun, it allowed me document the rally much better than I would have been able to if I was driving.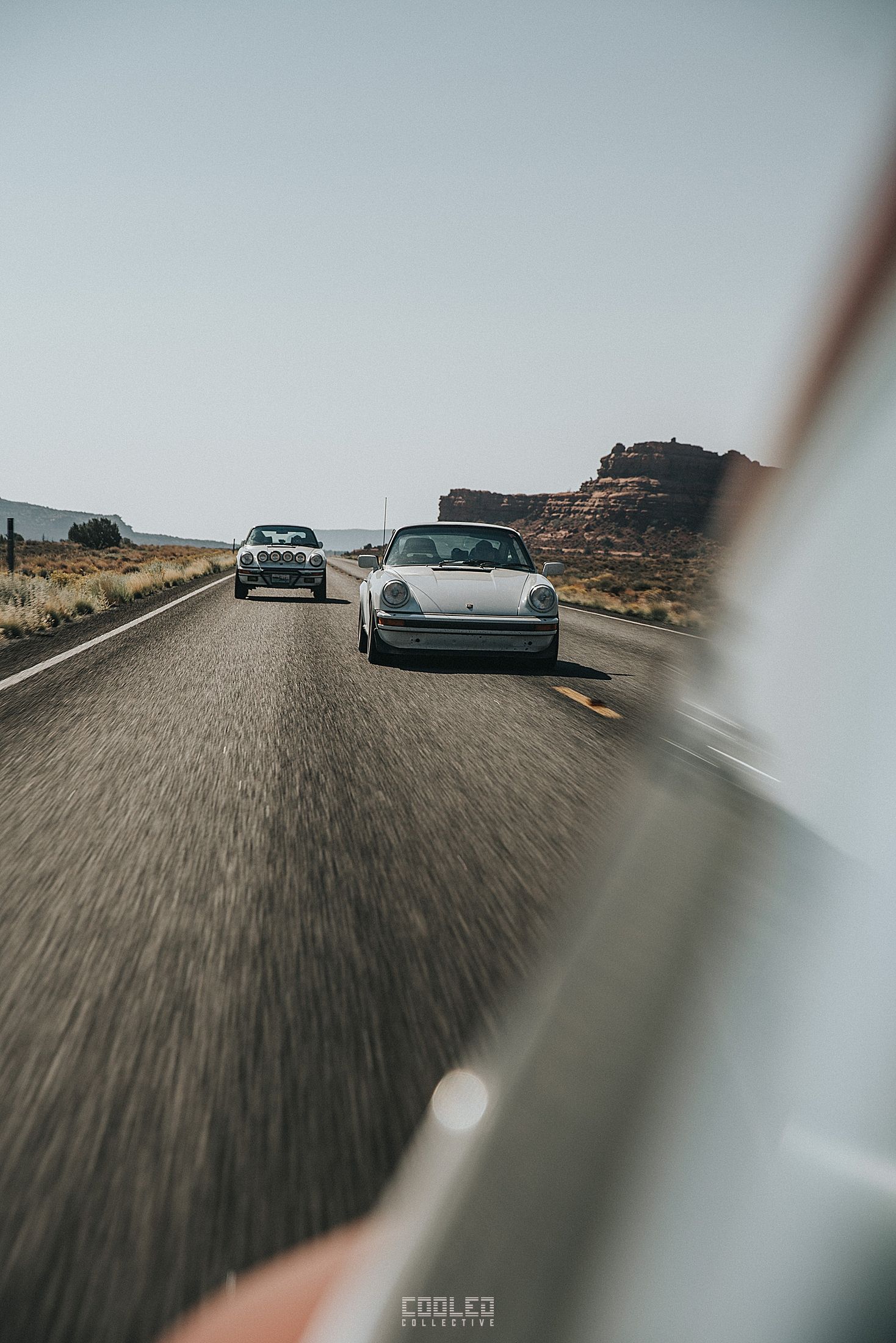 Along the way, we found our second main stop at a bridge river crossing. This is where we had some time to hang out with the organizers and get their thoughts on what they have built out and what our thoughts were also. Hosting is a full time job and those who love to host, give their all to making sure that their guests are well taken care of. So it was nice to sit with the boys during the rally and hang out with them a bit. This is what it is about... sharing those memories we can recall later to laugh about.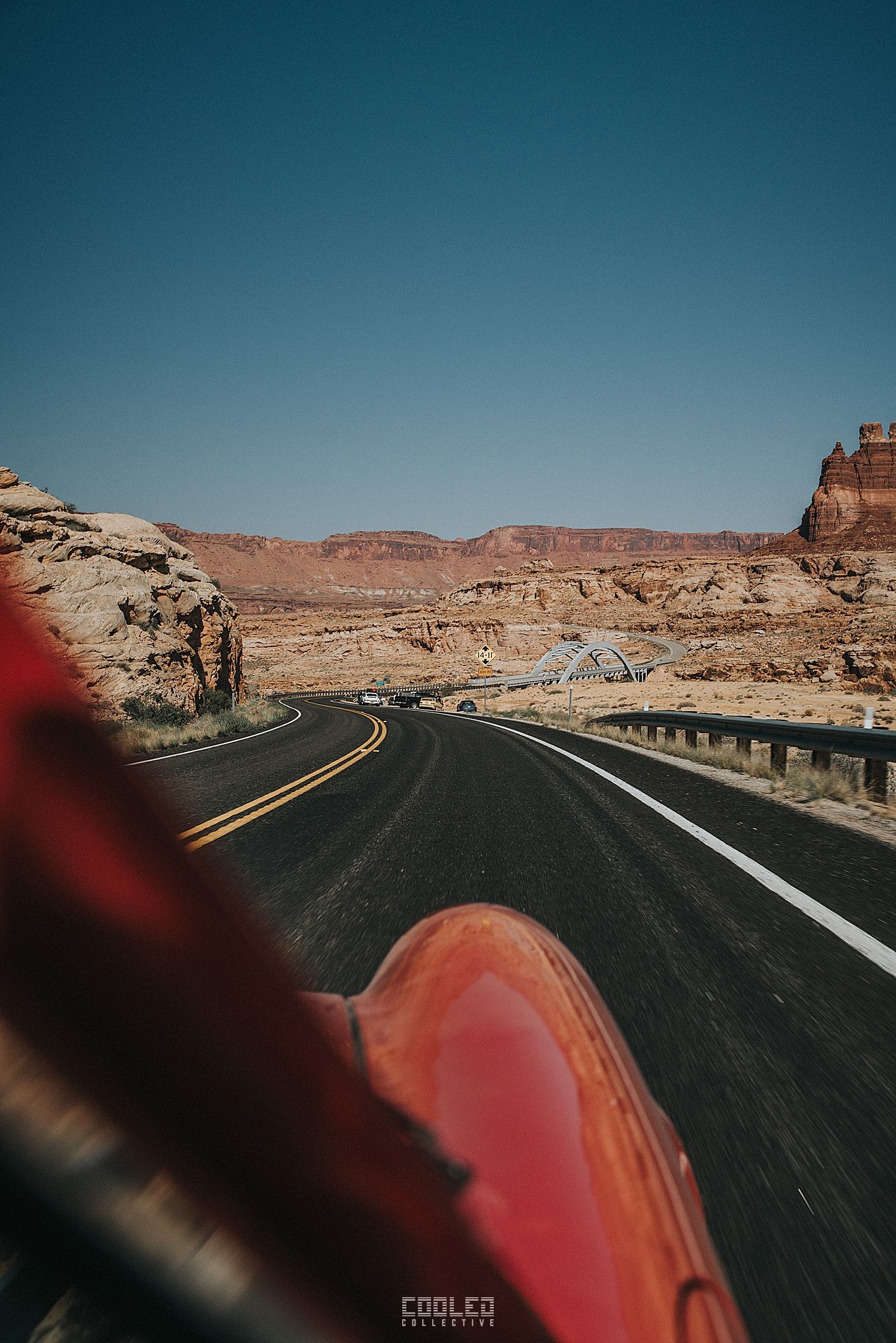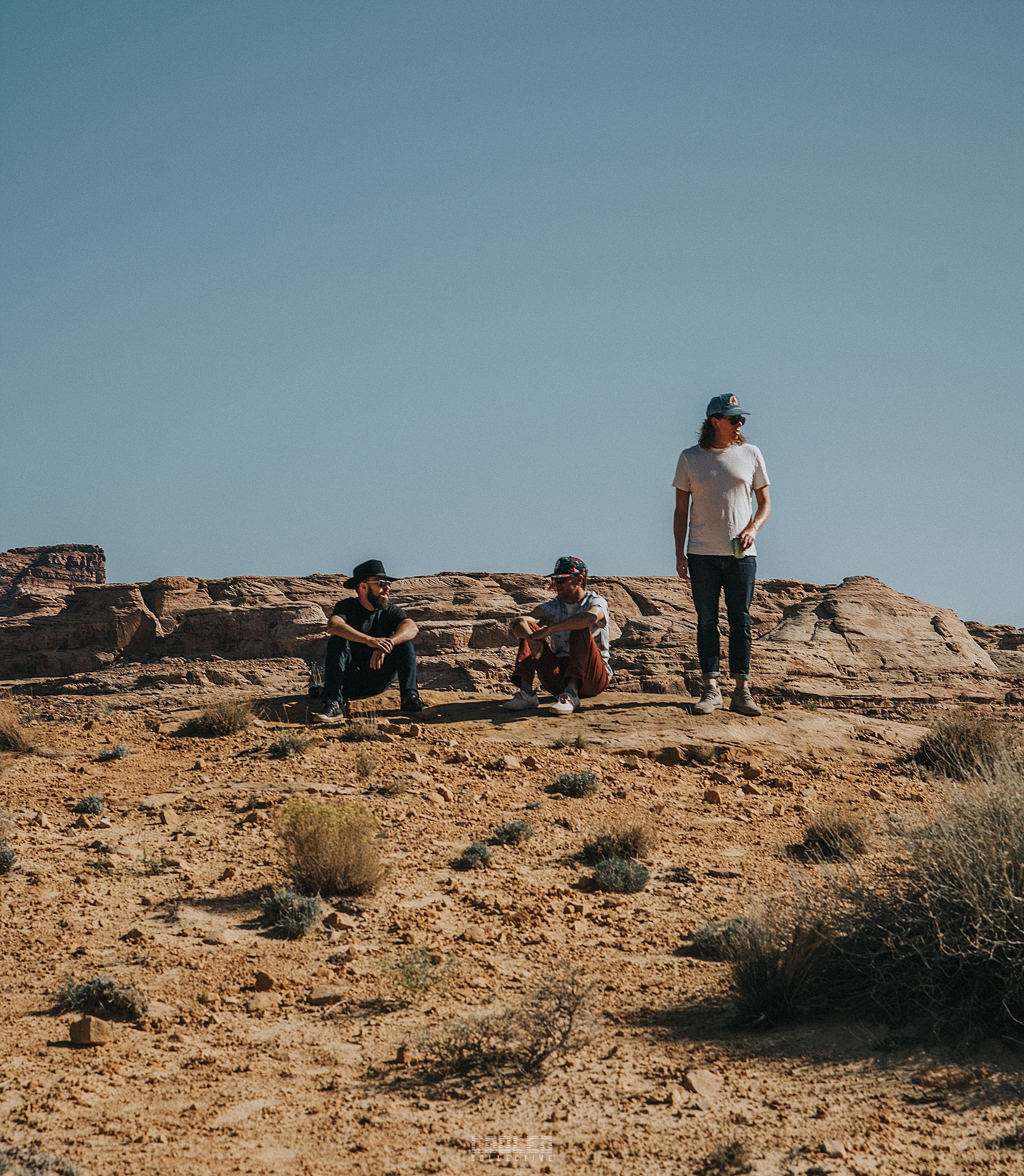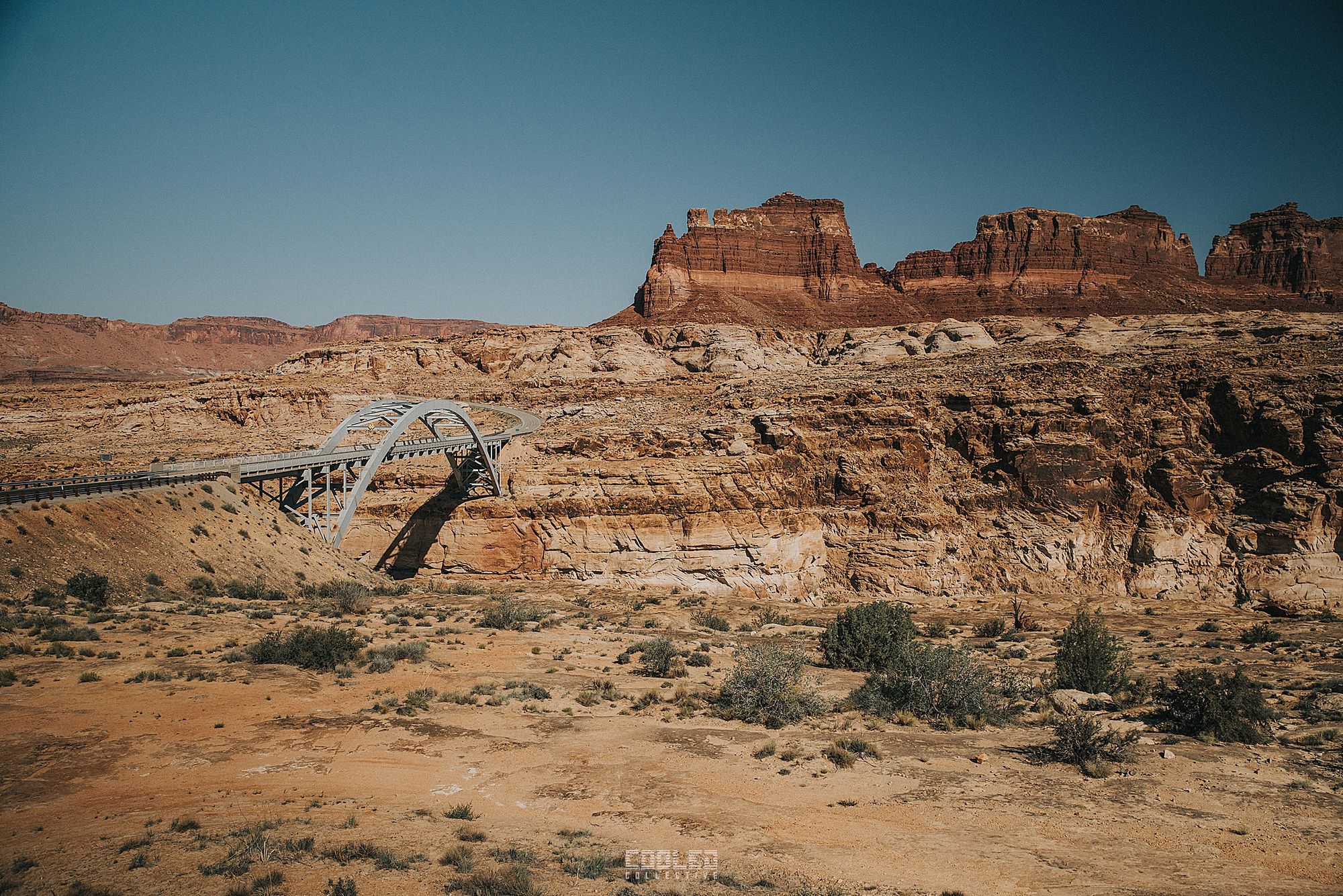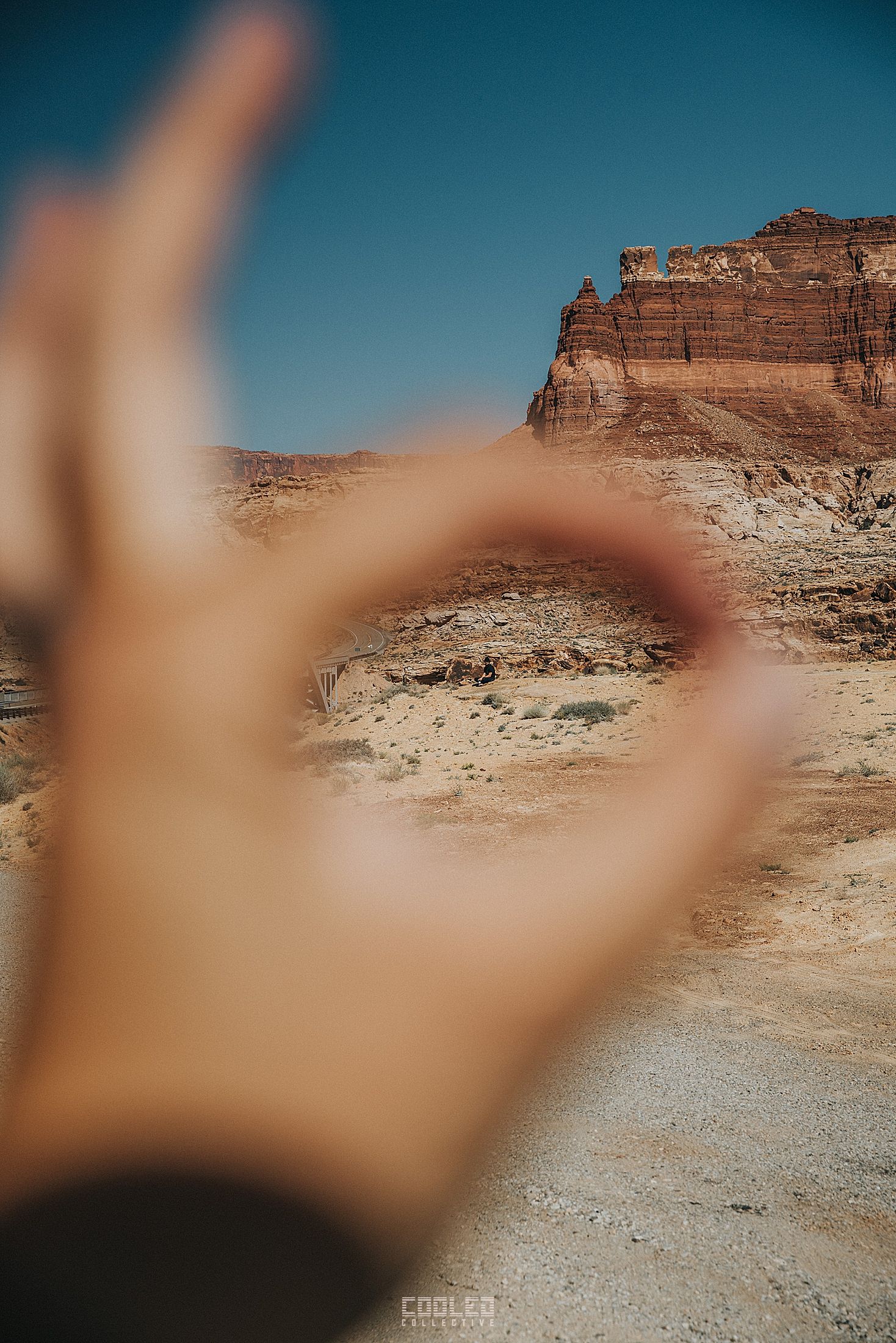 Charlie take the wheel and oh did he... I probably dozed off half a dozen times at this point and went into deep sleep for who knows how long but Charley has a ton of photos to show everyone. I should compile them and post them on the blog lol.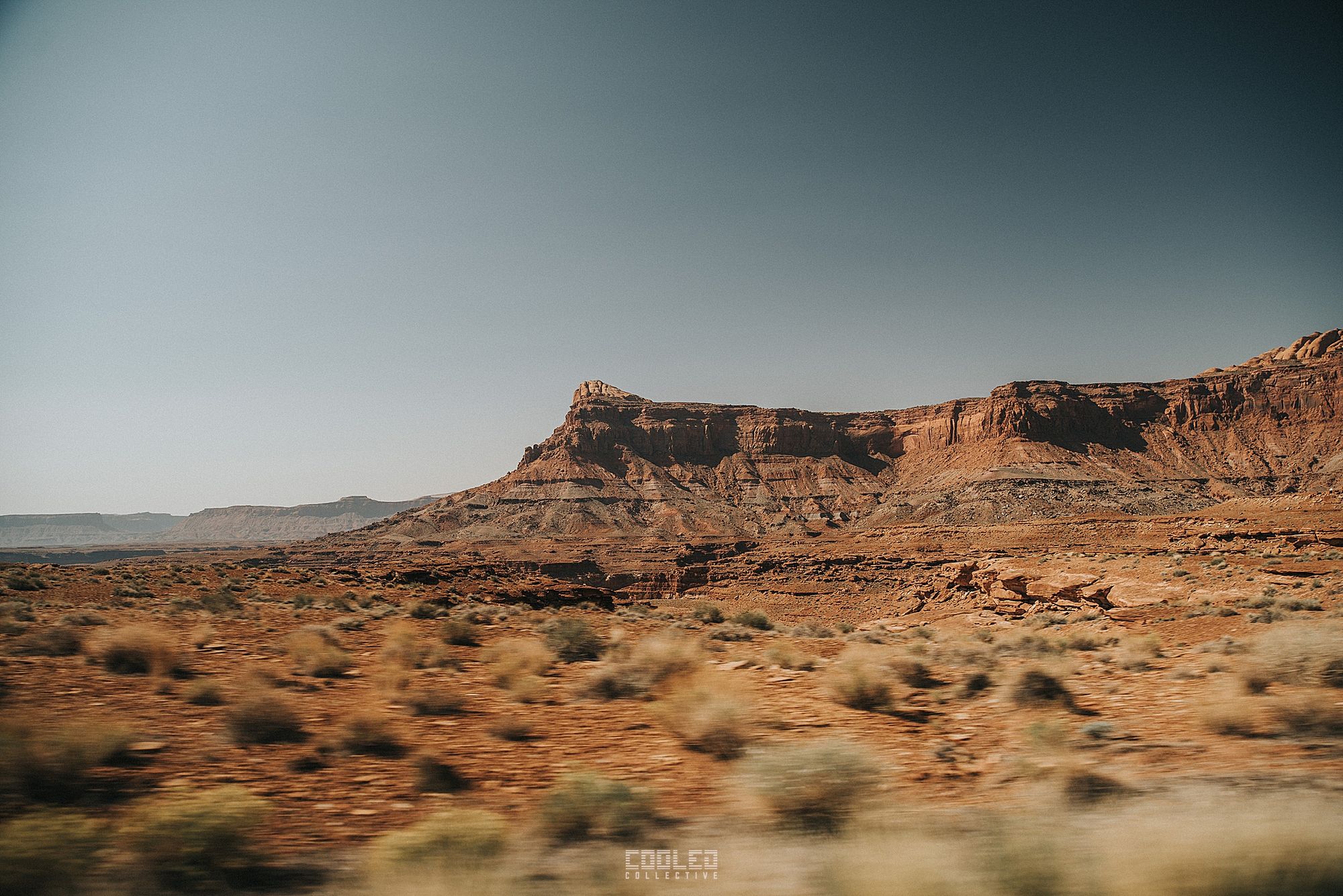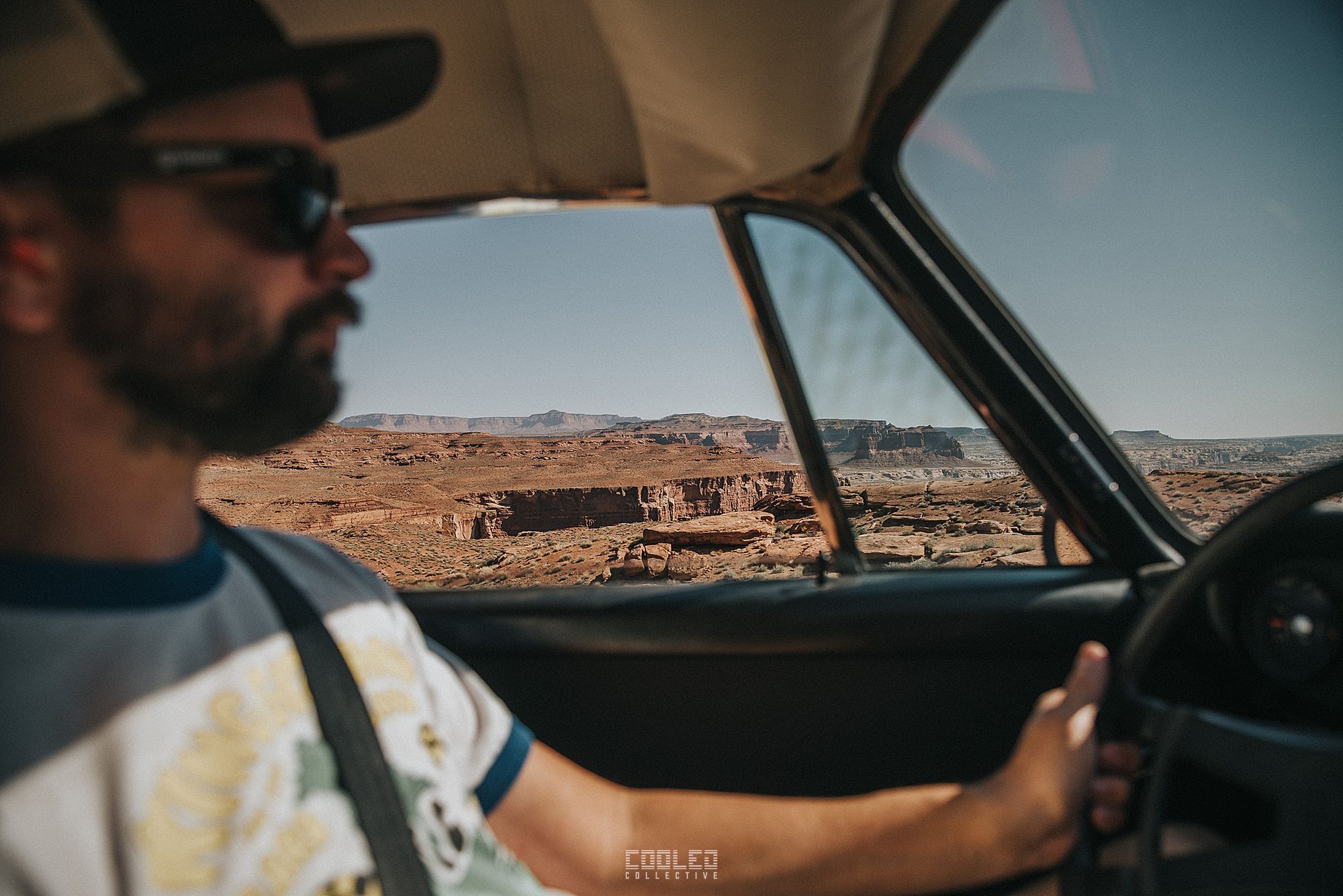 Above in the shot of Charlie driving, you can see a valley and below is a panoramic shot of the valley once we got to a good vantage point. Such vast lands to make you really appreciate how small we really are lol.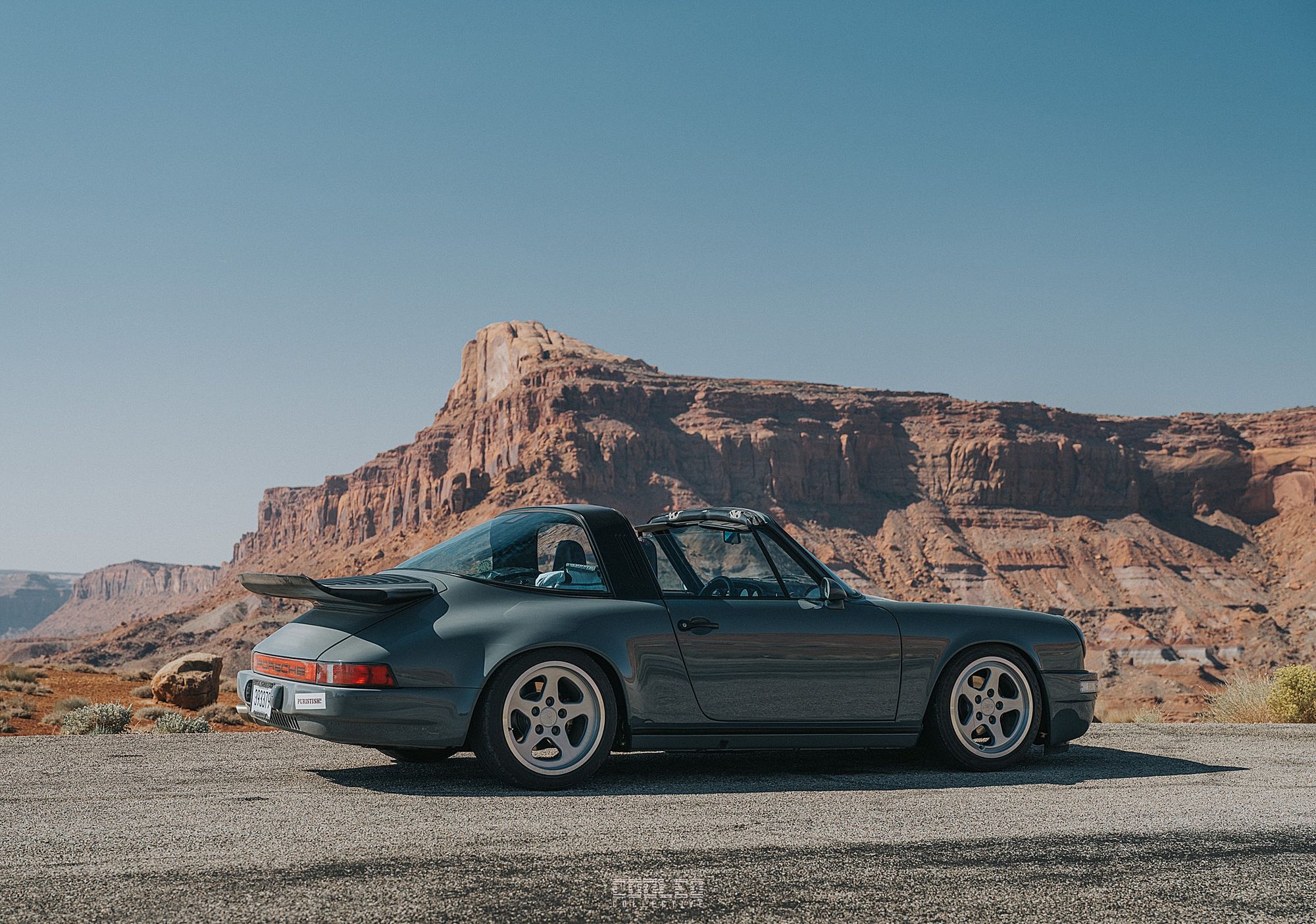 At the overlook location, we were lucky to have such beautiful backdrops filling up the frame. Luckily I was able to test out my Fuji GFX 100 and 32-64mm lens. Haven't had the chance to use it much prior to this point. The biggest thing for me was how much dynamic range this sensor holds.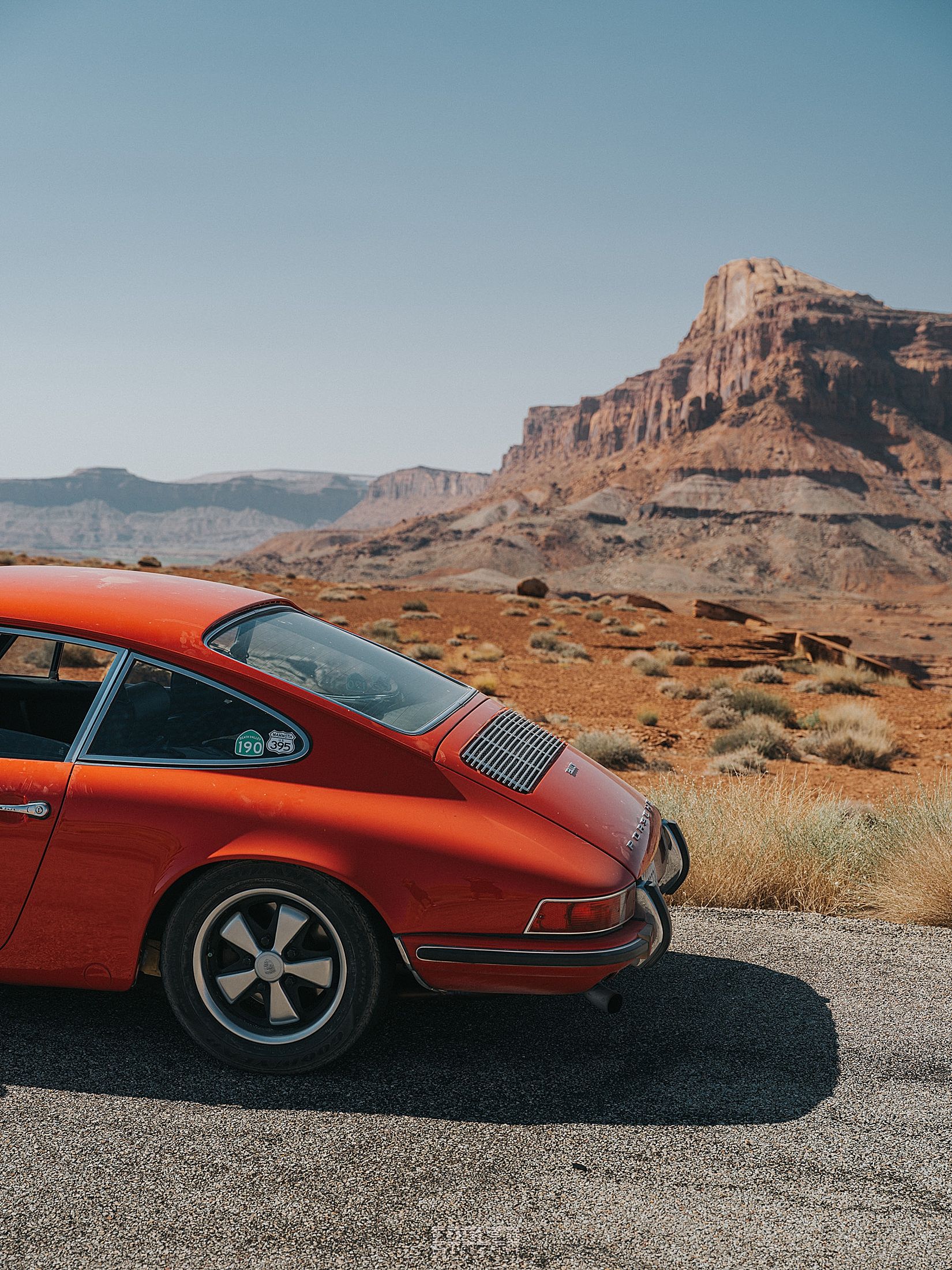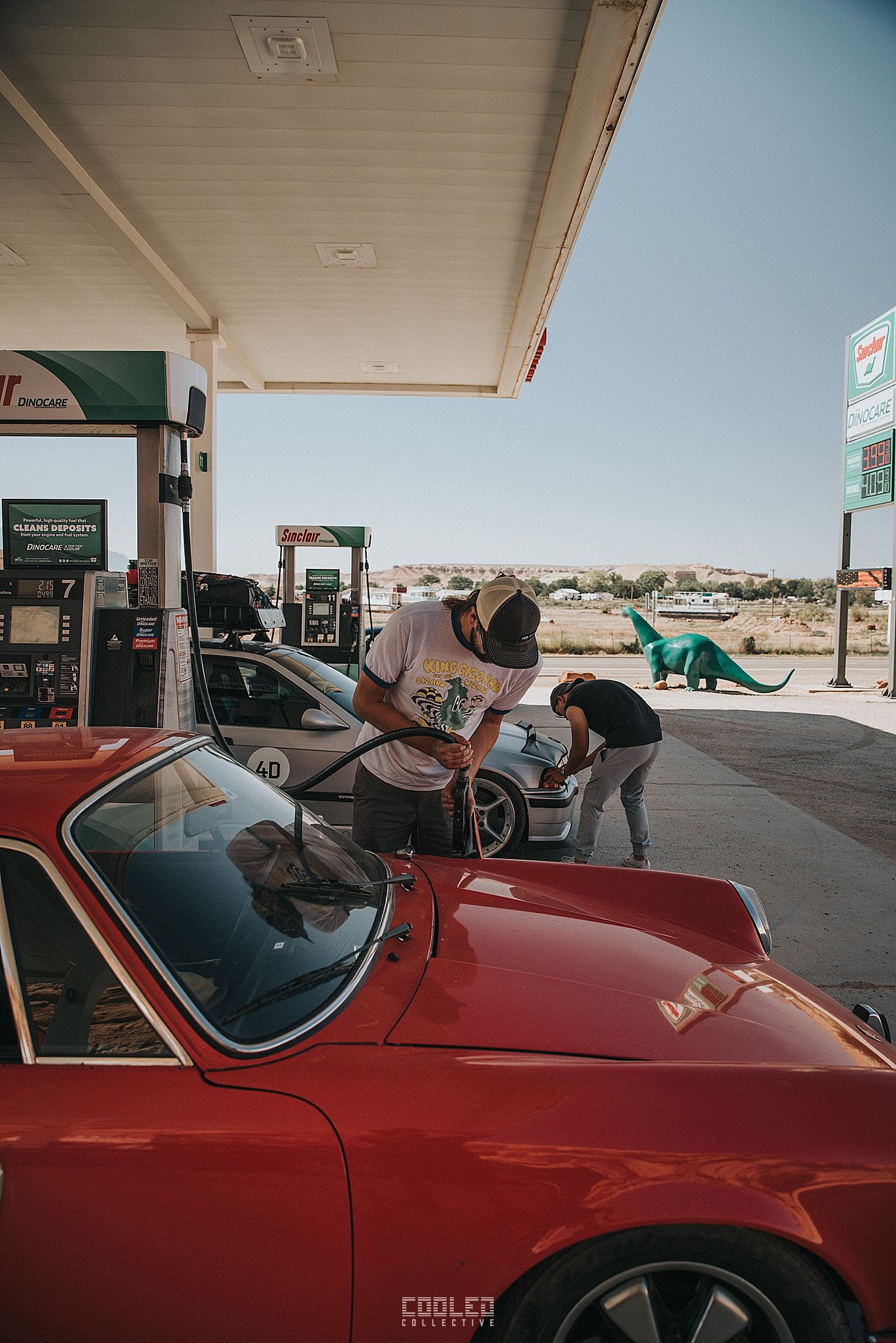 Mid day we made a pit stop to fuel up and grab some tacos. You had various groups coming and going at their own pace and that was the best part because you didn't have to feel pressured to do anything other than move at your speed.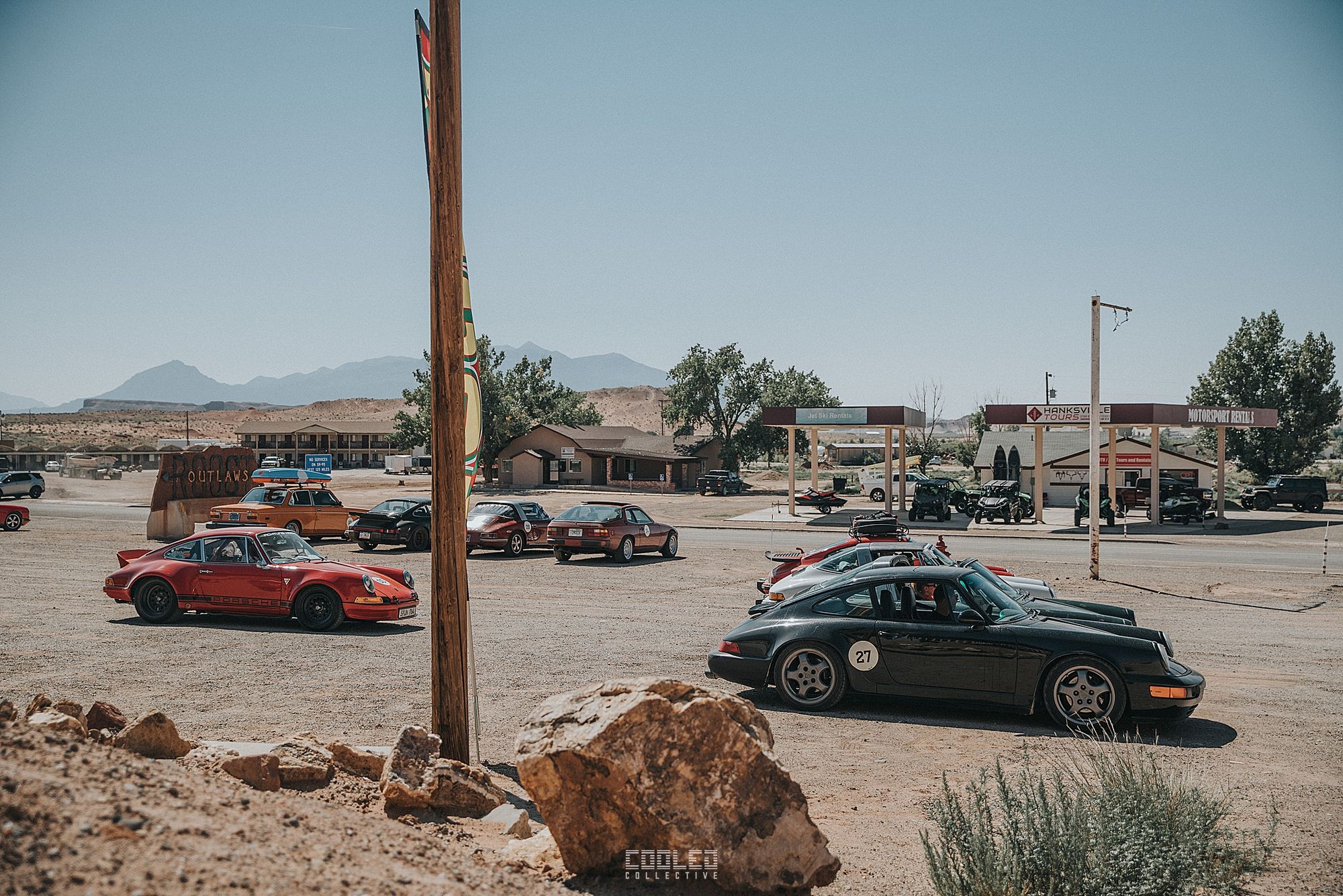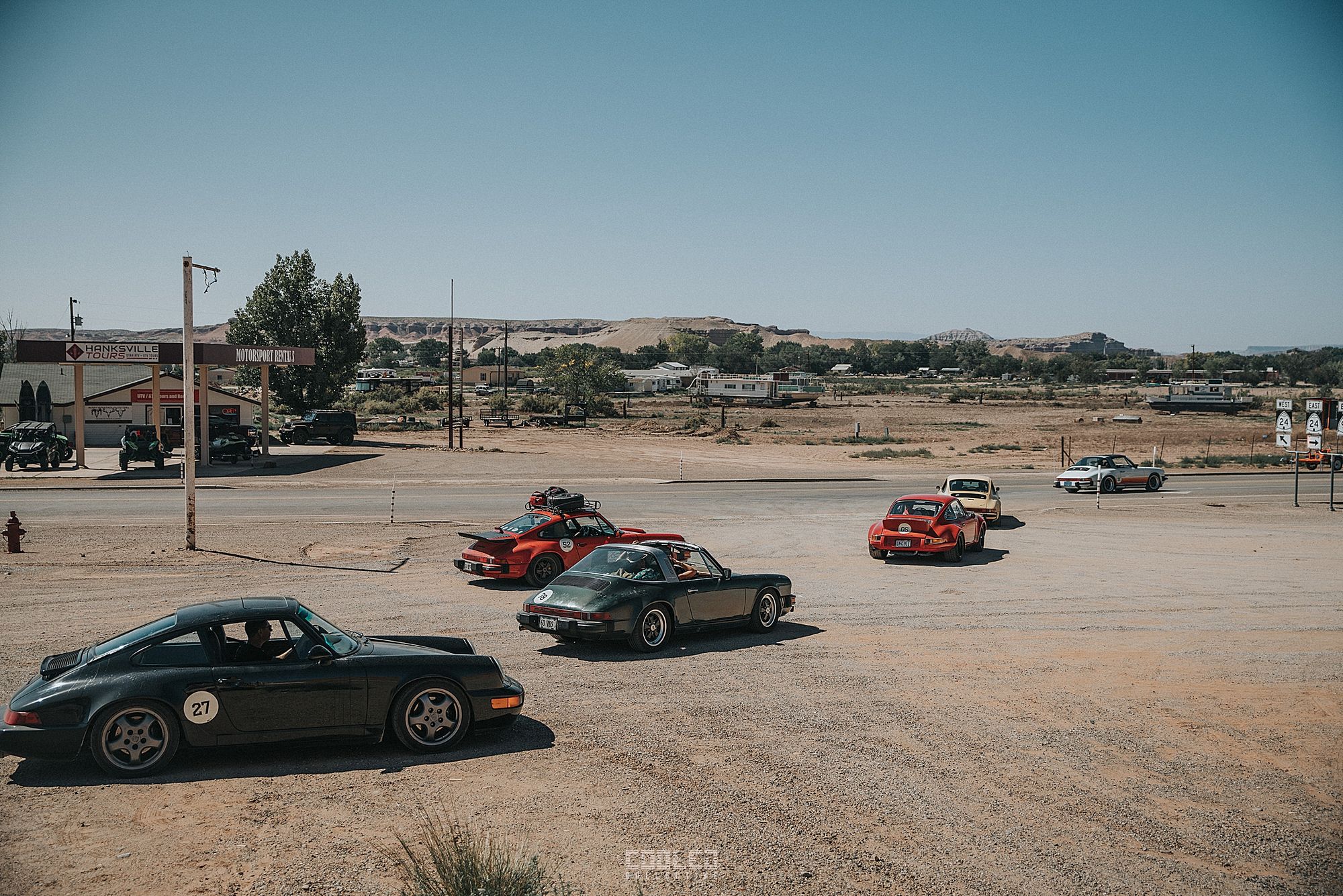 Utah's landscape is filled with endless amounts of rock walls in all types of textures and colors. It really is a wonderful place to explore and doing alongside other car lovers was a complete dream.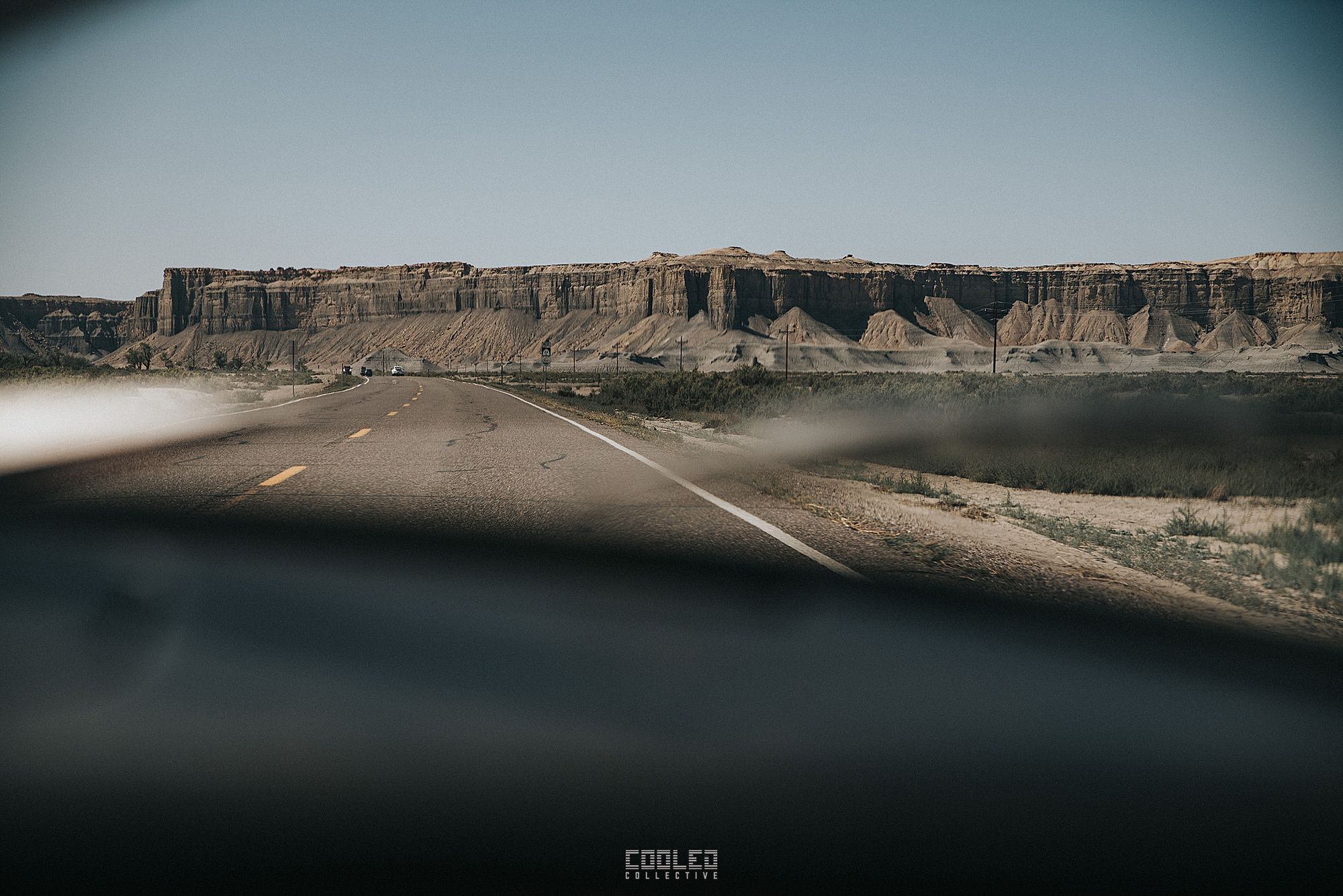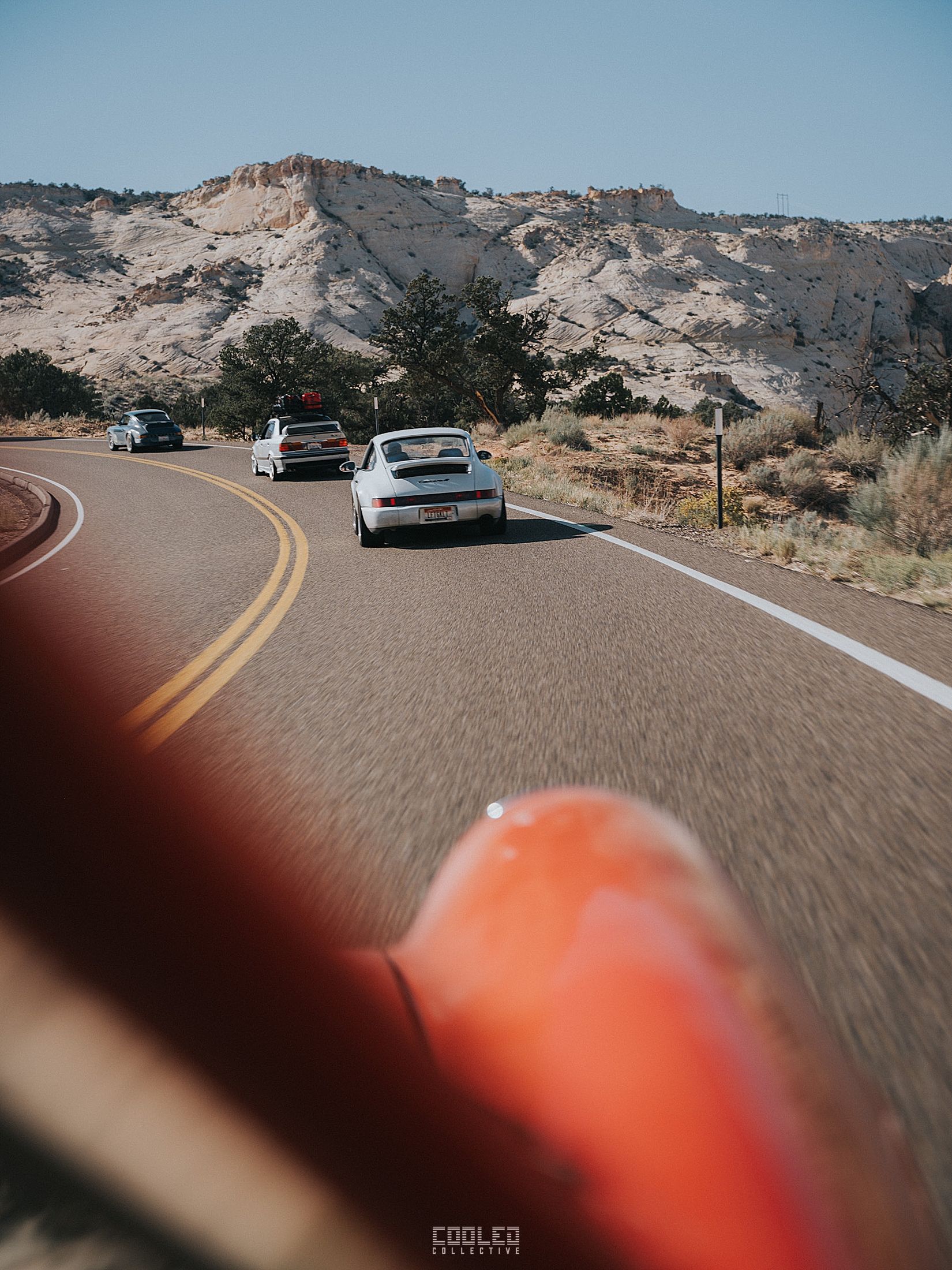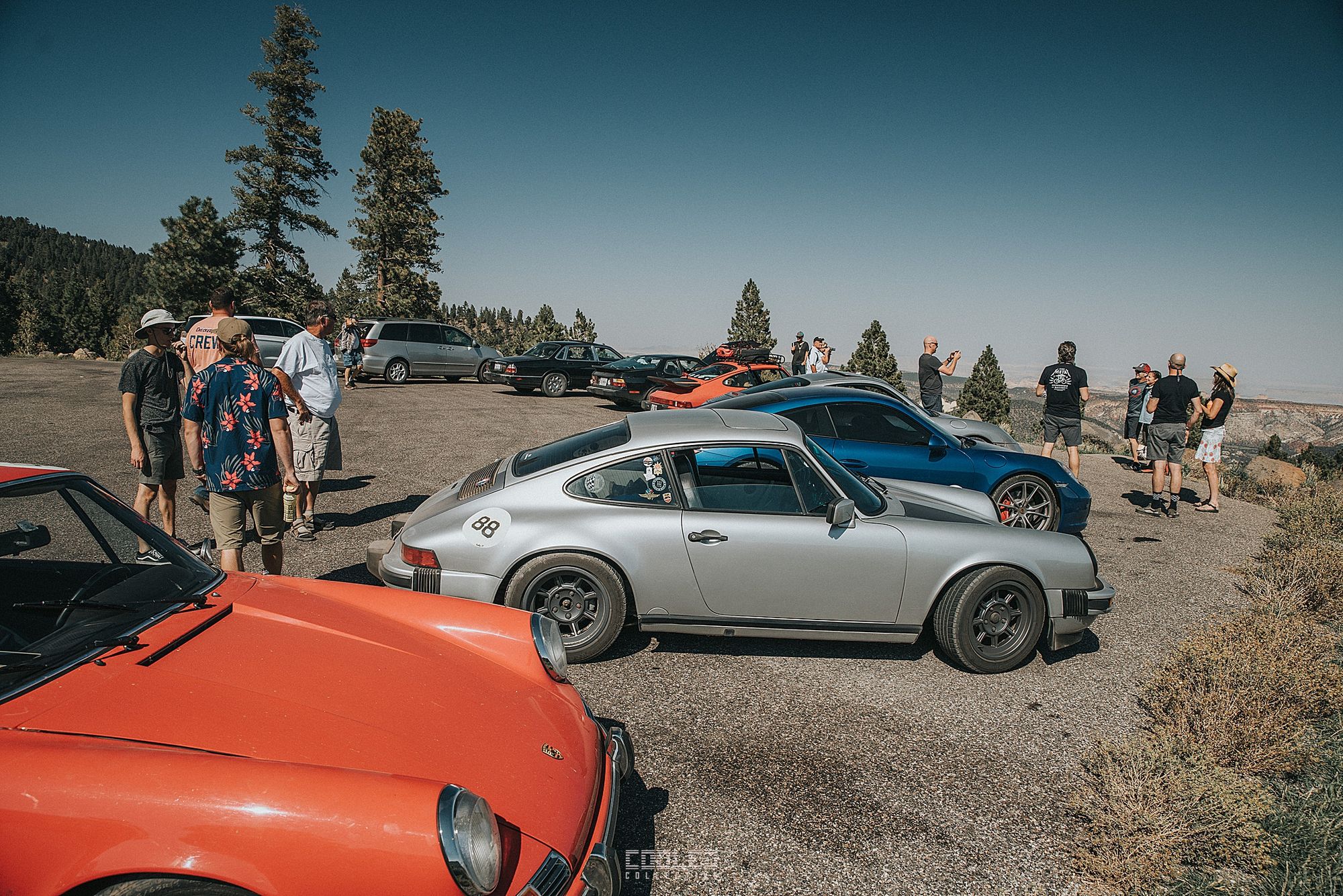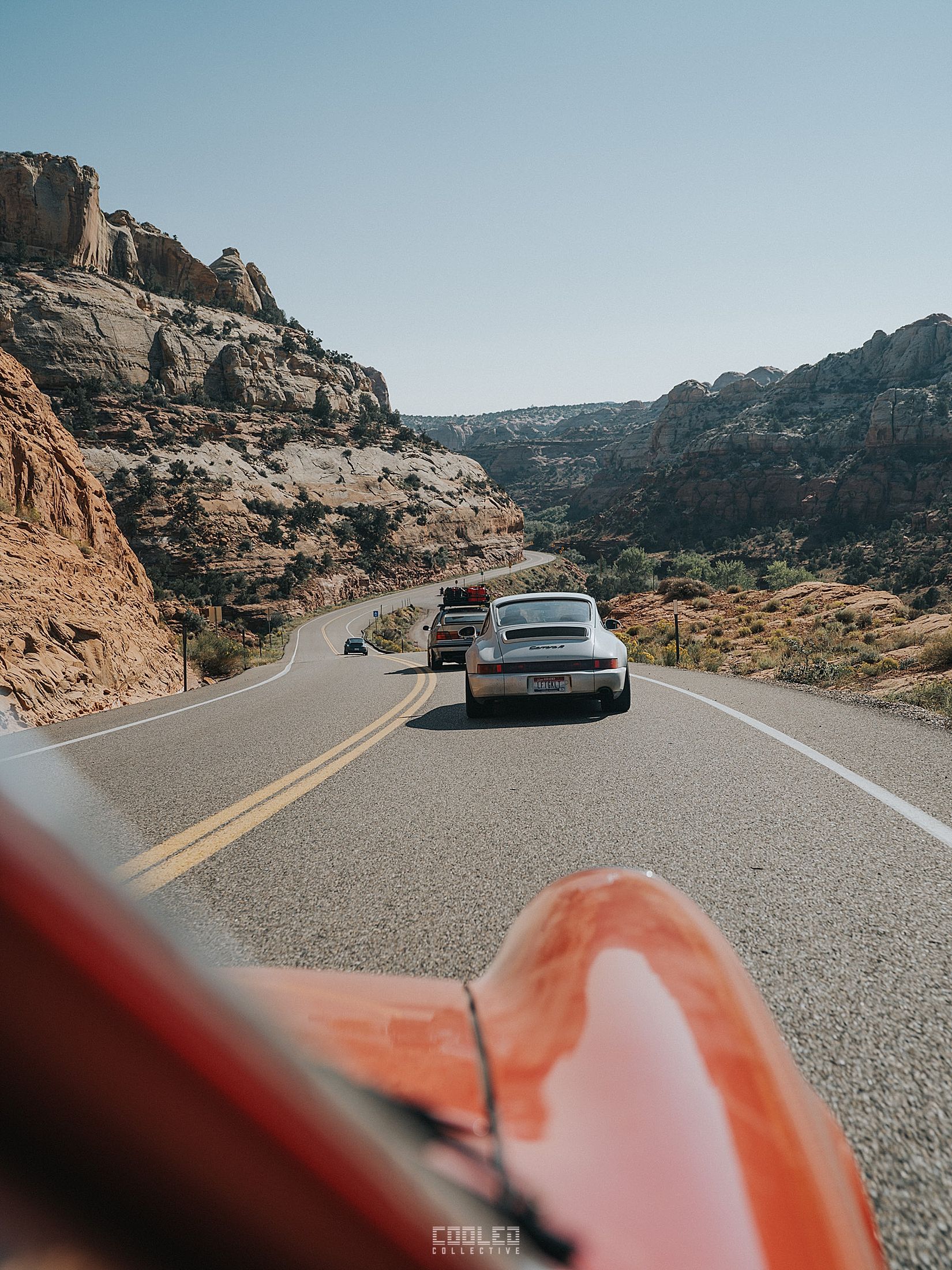 The end of day 1, we ended up in a small town called Escalante as we gathered at a burger joint called Nemo's. It was definitely the hub for gathering and sharing our adventures that day. I did forget to mention that there were two routes getting to Escalante, tarmac and gravel. The group I was in went with the gravel route, hence why we were on that dirt trail going up the rock hill and guys like Mike, Jesse and Frank went with the high speed tarmac route.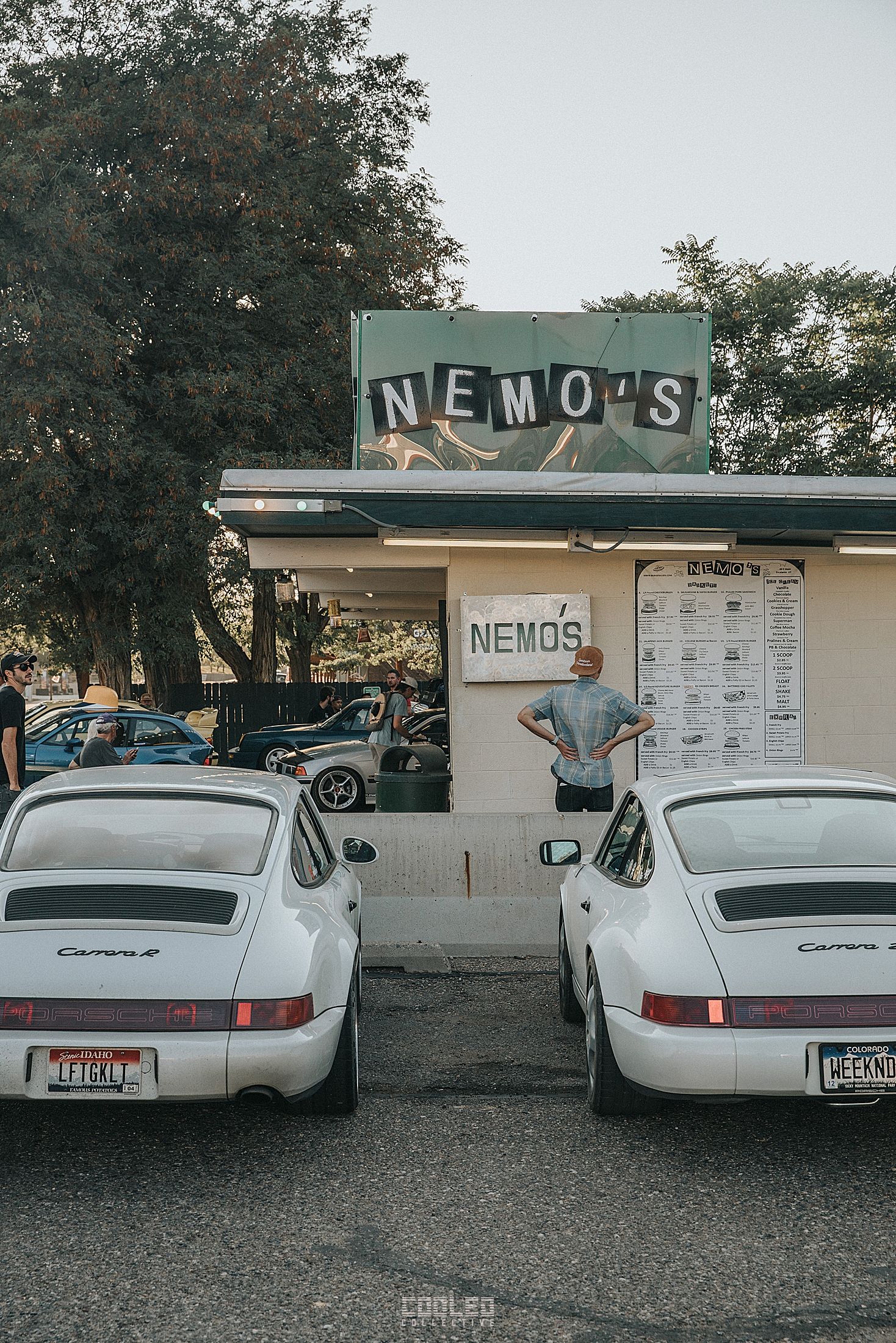 Now if I was a local or a passerby and saw the burger spot lit up with vintage Euro cars, I would definitely have been geeking out and sparking up conversations with owners. So much good variety as you can see including GTIs, e30 M3, 190s and BMW classics like M coupes.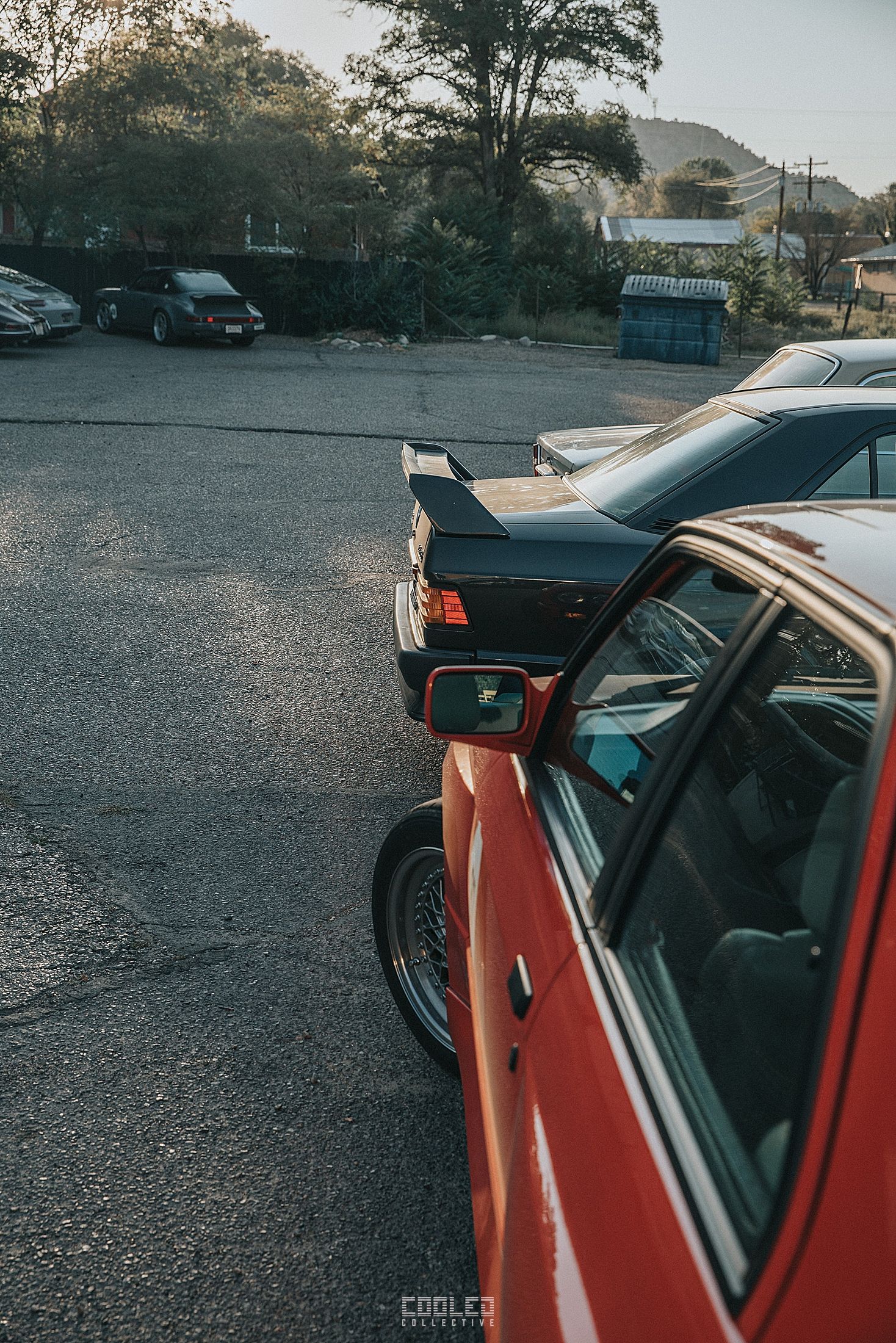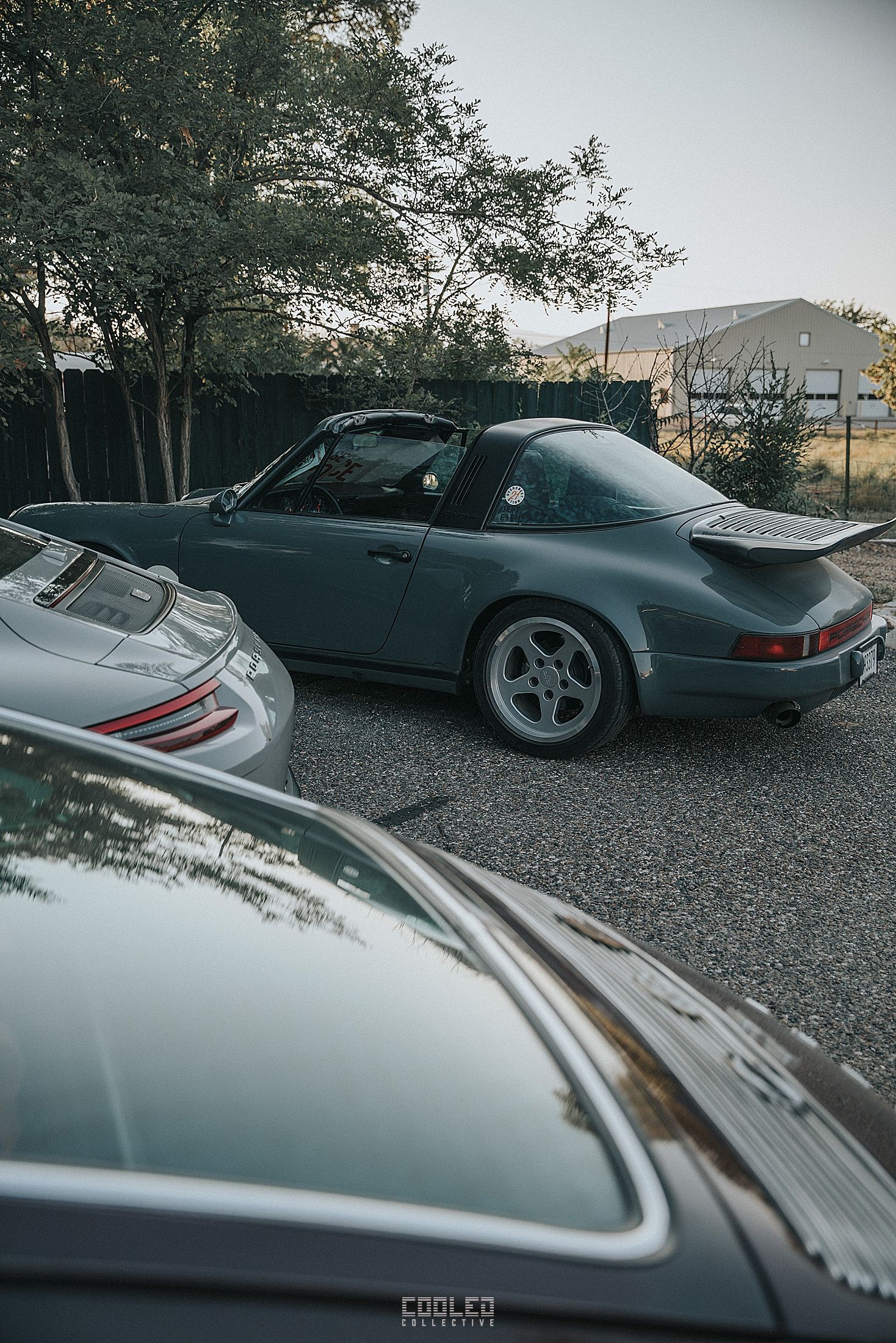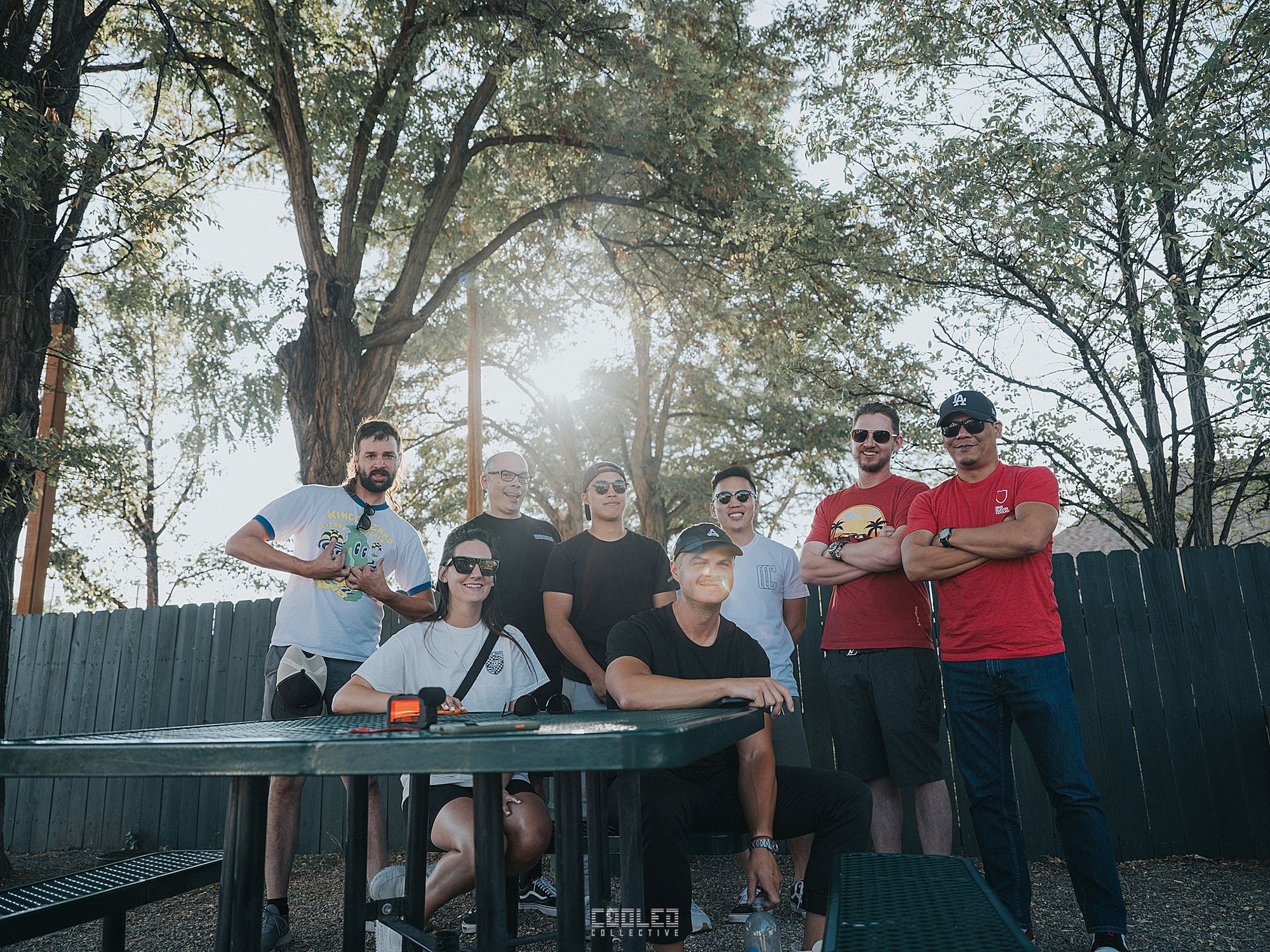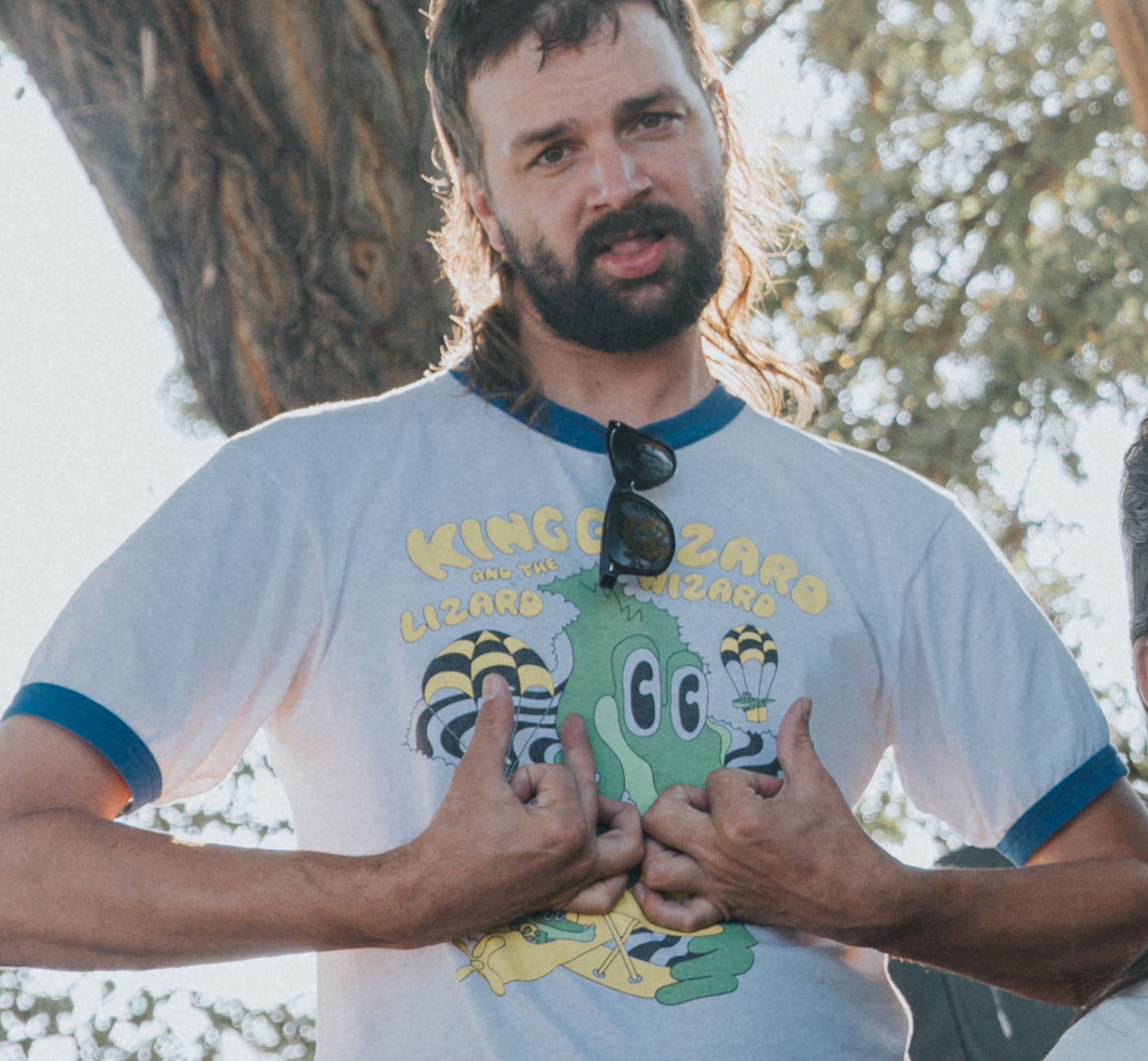 There was one point we got a bit nervous because you don't think in a small town like Escalante, you would run into gangsters but we definitely encountered one. You always have to watch your back, you never know.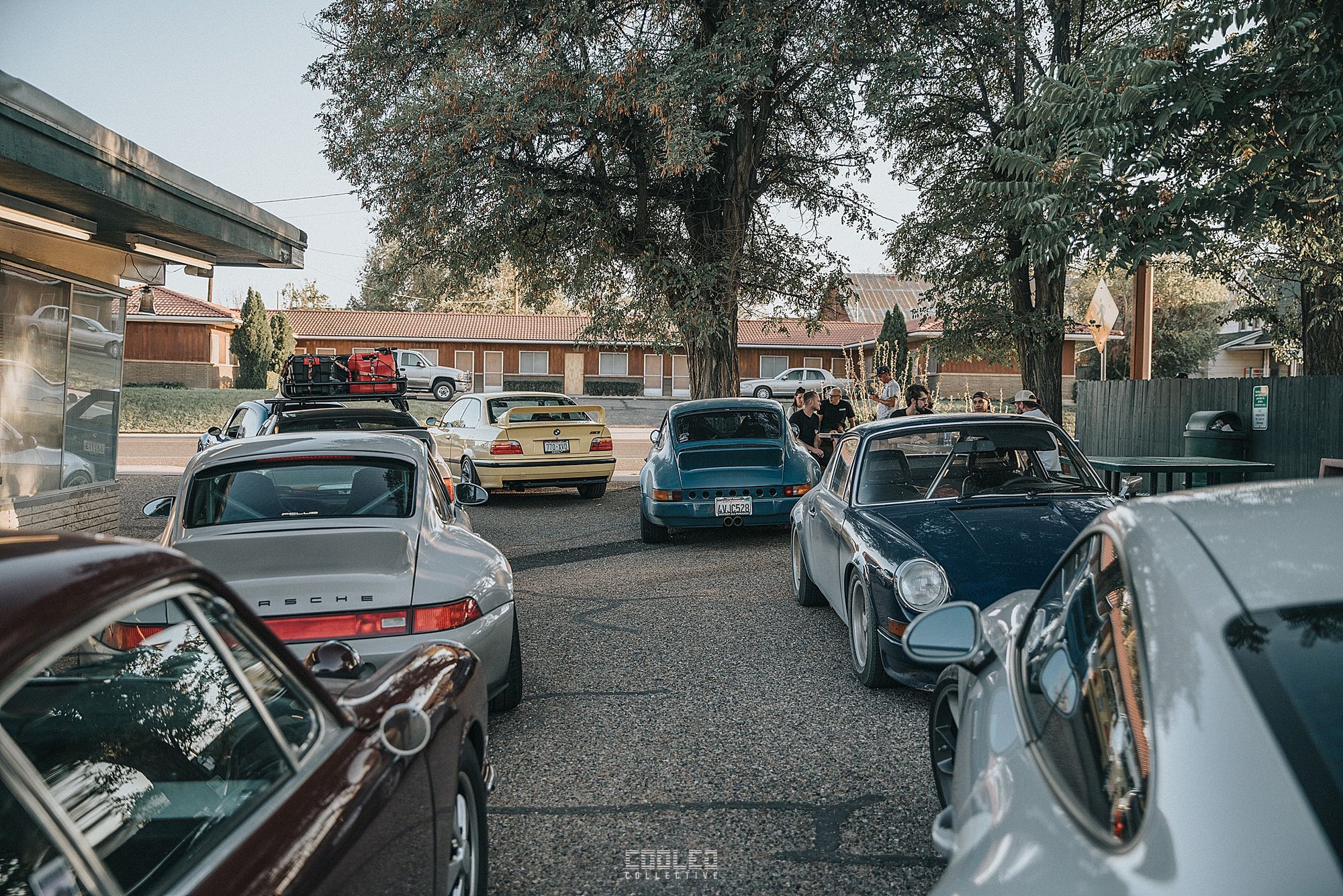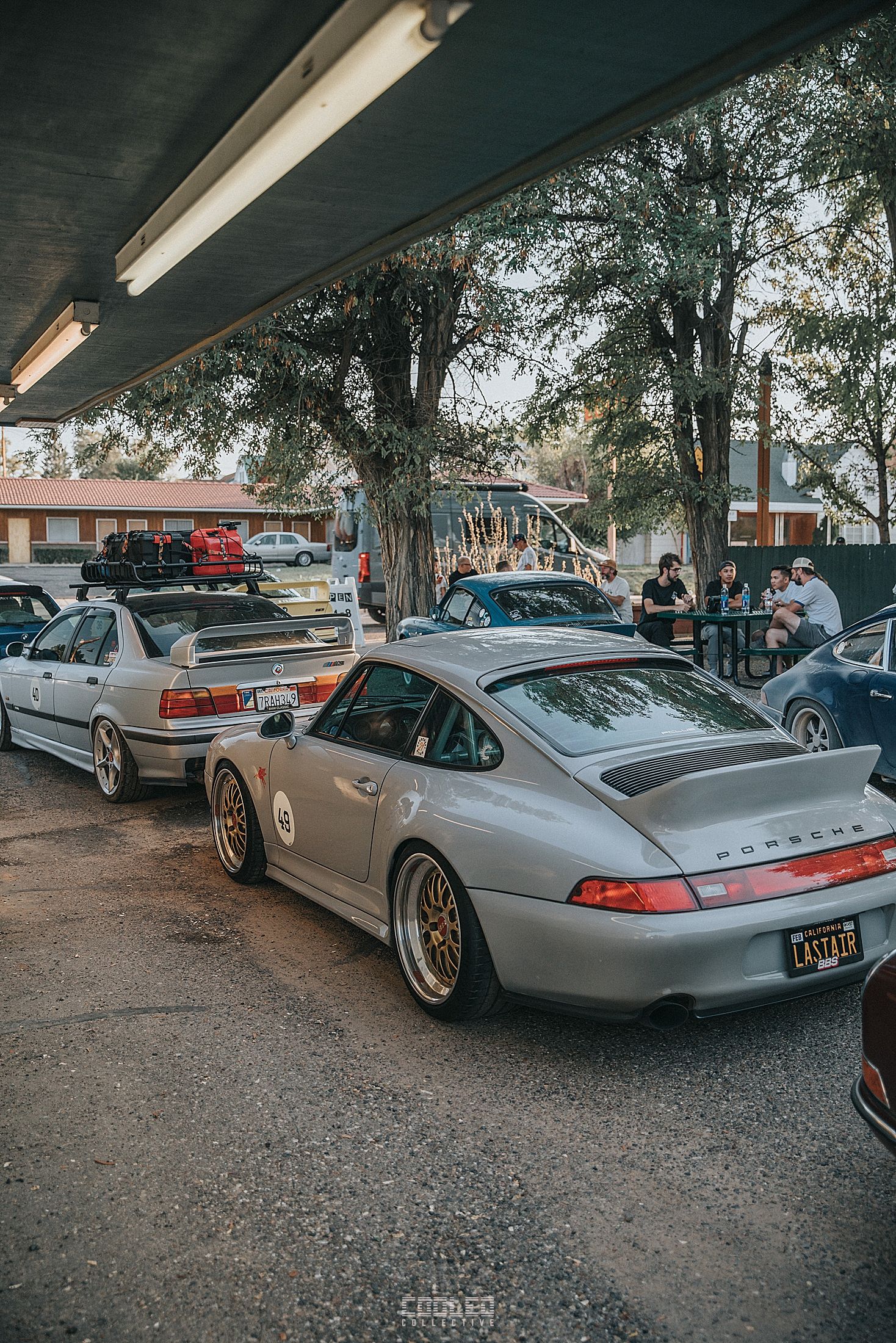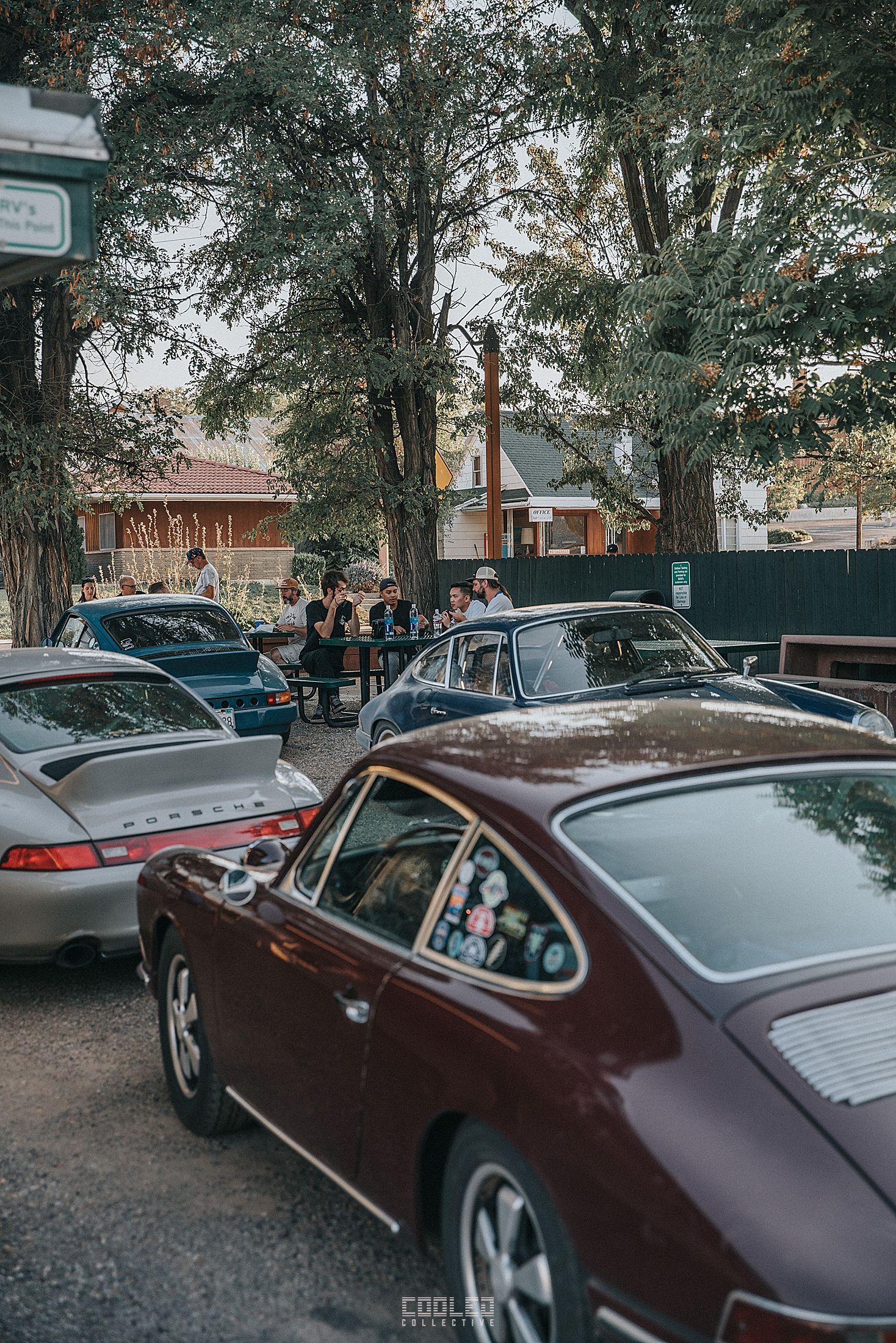 The day ended with the group hanging out at the burger and ice cream joint for hours until it was time to go check into our rooms. Some met up for group dinners, some did solo dinners, some just went to sleep from all of the driving. Some of us went for a drive, some of us got pulled over but also got let off with a warning. Small town vibes but everyone was respectful and it all ended well.
Was an amazing day one of driving and exploring the state of Utah. More to come on day 2 very soon.
Thanks for hanging out and checking out the blog.
Drew