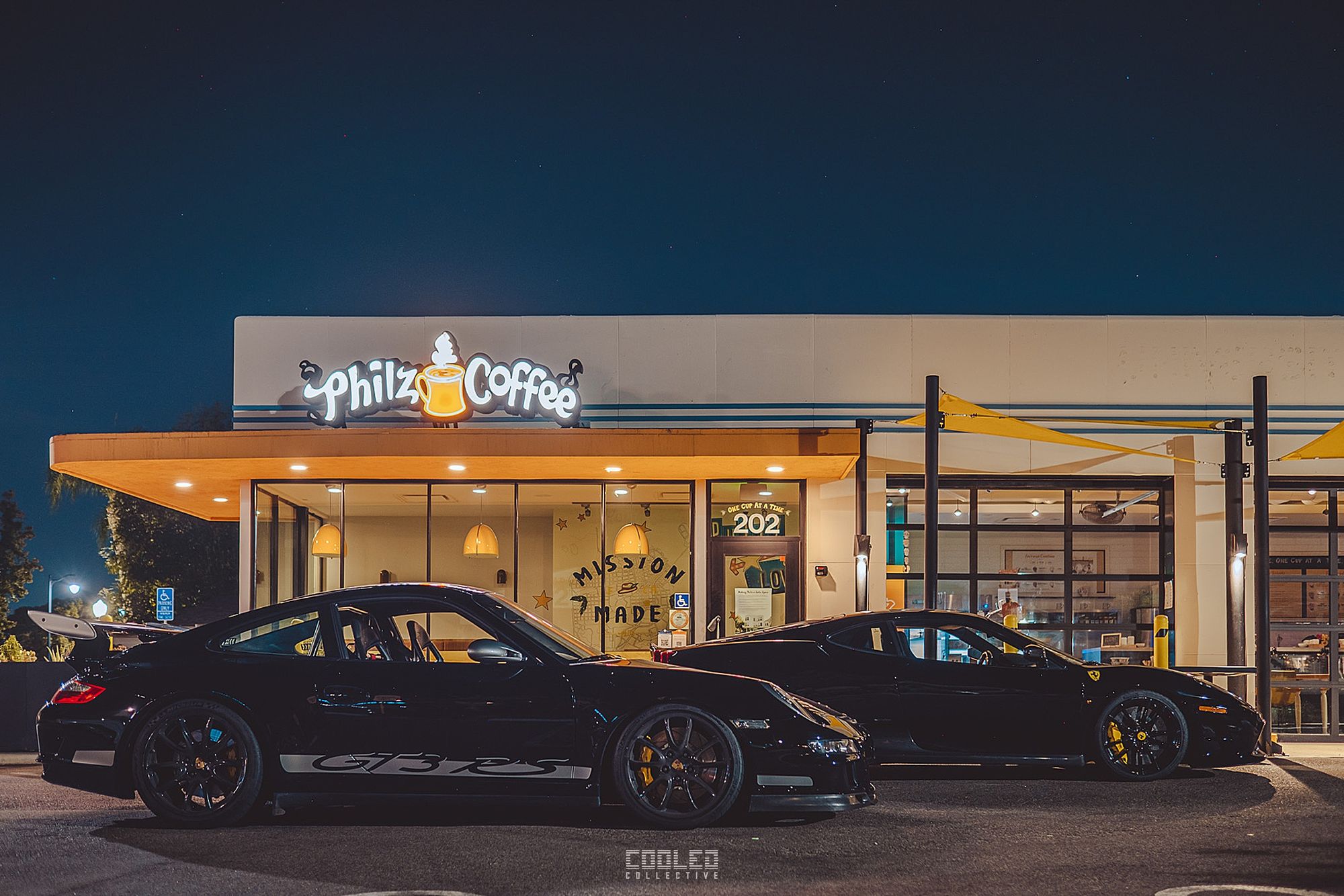 In a world full of flashy exotic cars with extreme colors to match, enter these black beauties from the late 2000s. Enter the 2009 Ferrari Scuderia and the 2008 Porsche 997.1 GT3 RS both in a stealthy black dress. It's pretty rare to see one of these but to see them together at the same time is one for the books.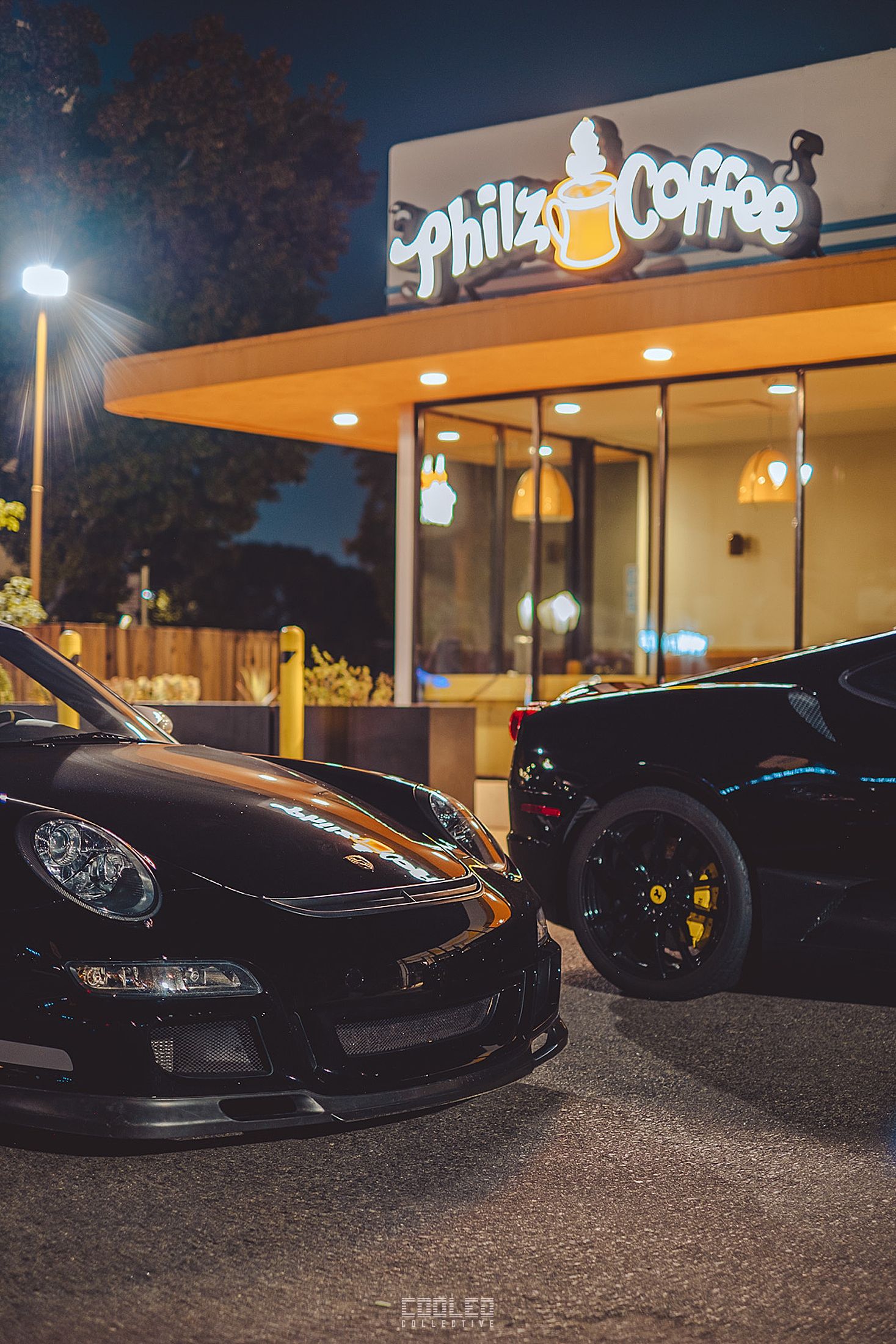 My buddy Allan who is a big 60s vintage car guy has recently dabbled into the world of modern sports cars and it seems he has been falling pretty hard for all that they represent. Beyond just their beauty lies a scalpel that cuts any which way you aim the tool. Both of these rockets were the pinnacle of their era and even after 15+ years, they are still the dream of many enthusiasts including yours truly.
Anyone who knows me knows that a 997.1 RS is my attainable dream car, outside of the unobtainable 997 RS 4.0, which recently has been priced very close to the million dollar mark. Also for those that follow the 997.1 RS market, knows that the black is usually paired with an orange accent decal and wheels... which.... well isn't really that pleasing to my eye. However when Allan found the black and silver RS, I was instantly a fan of the more sleek combination. Add in the gorgeous PCCB yellow calipers, it is all I would want in my RS with a pair of Porsche bucket seats.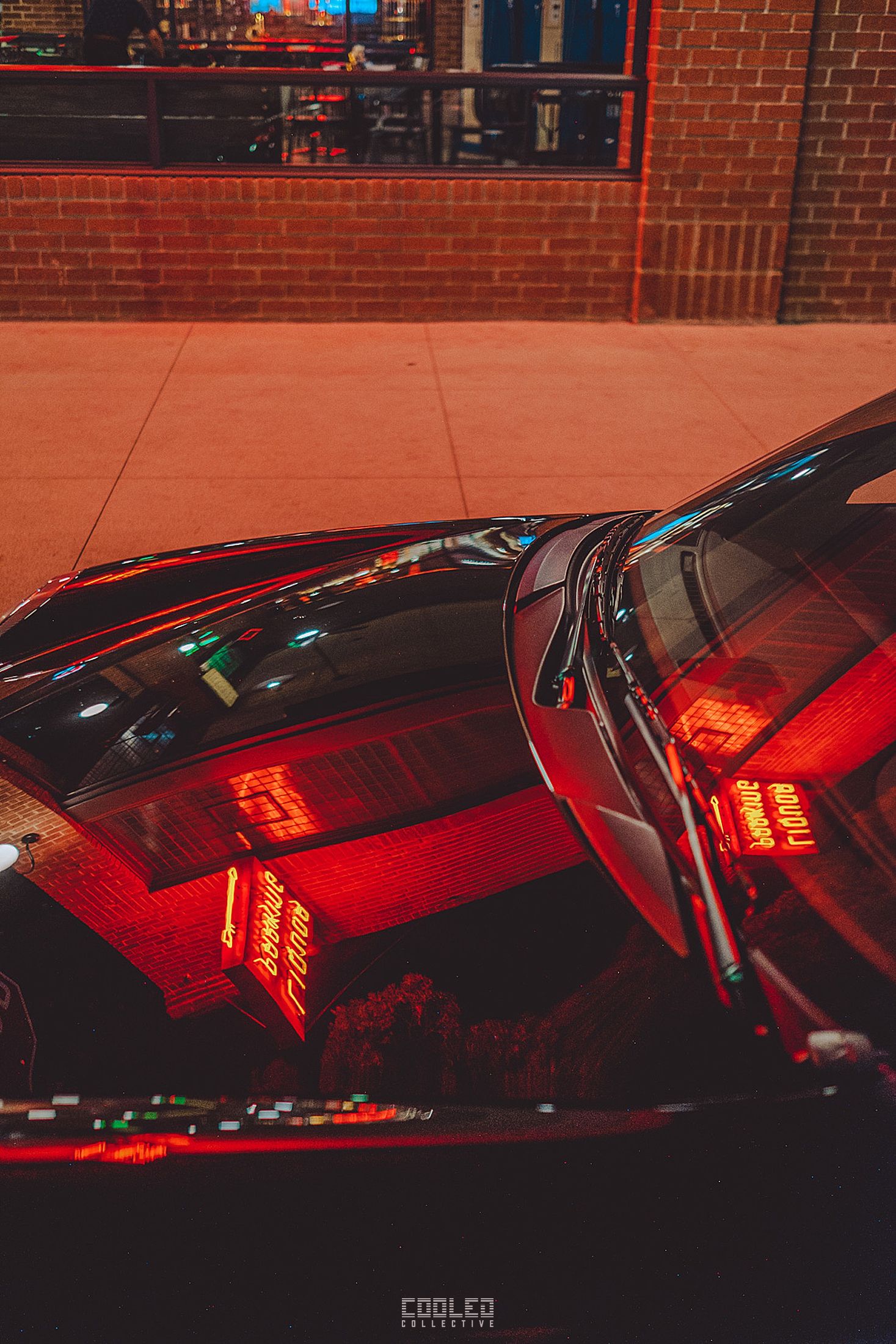 Allan also recently picked up this rare Black Scud to add to his driving collection. After hanging around the black beauty for a bit and then going back to the RS, there are definitely things about the Scud that aged the RS pretty good. Such as the massive 398mm front rotors on the Scud makes the RS brakes look like baby brakes and all of the beautiful carbon interior bits makes the RS interior look like it its over a decade older.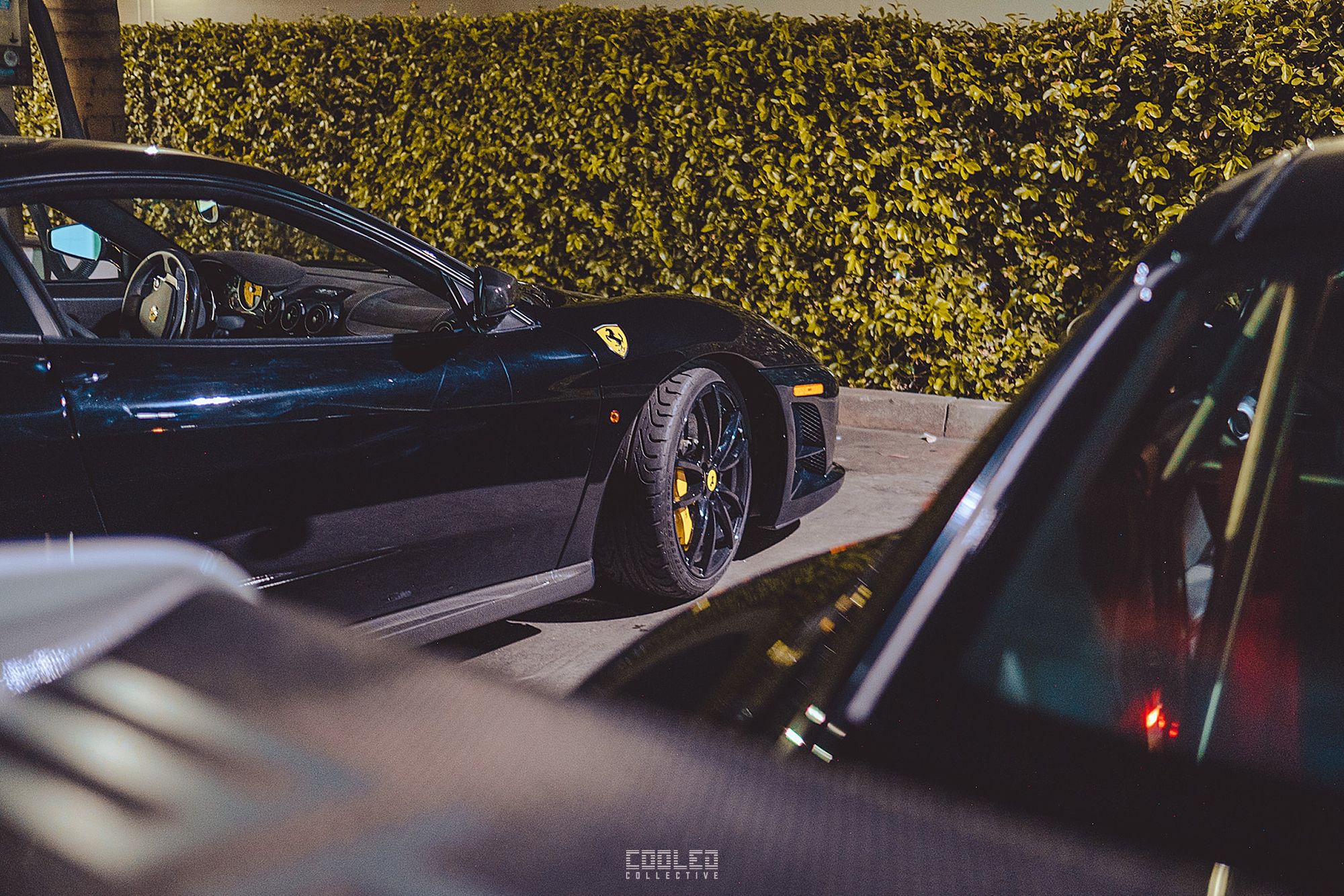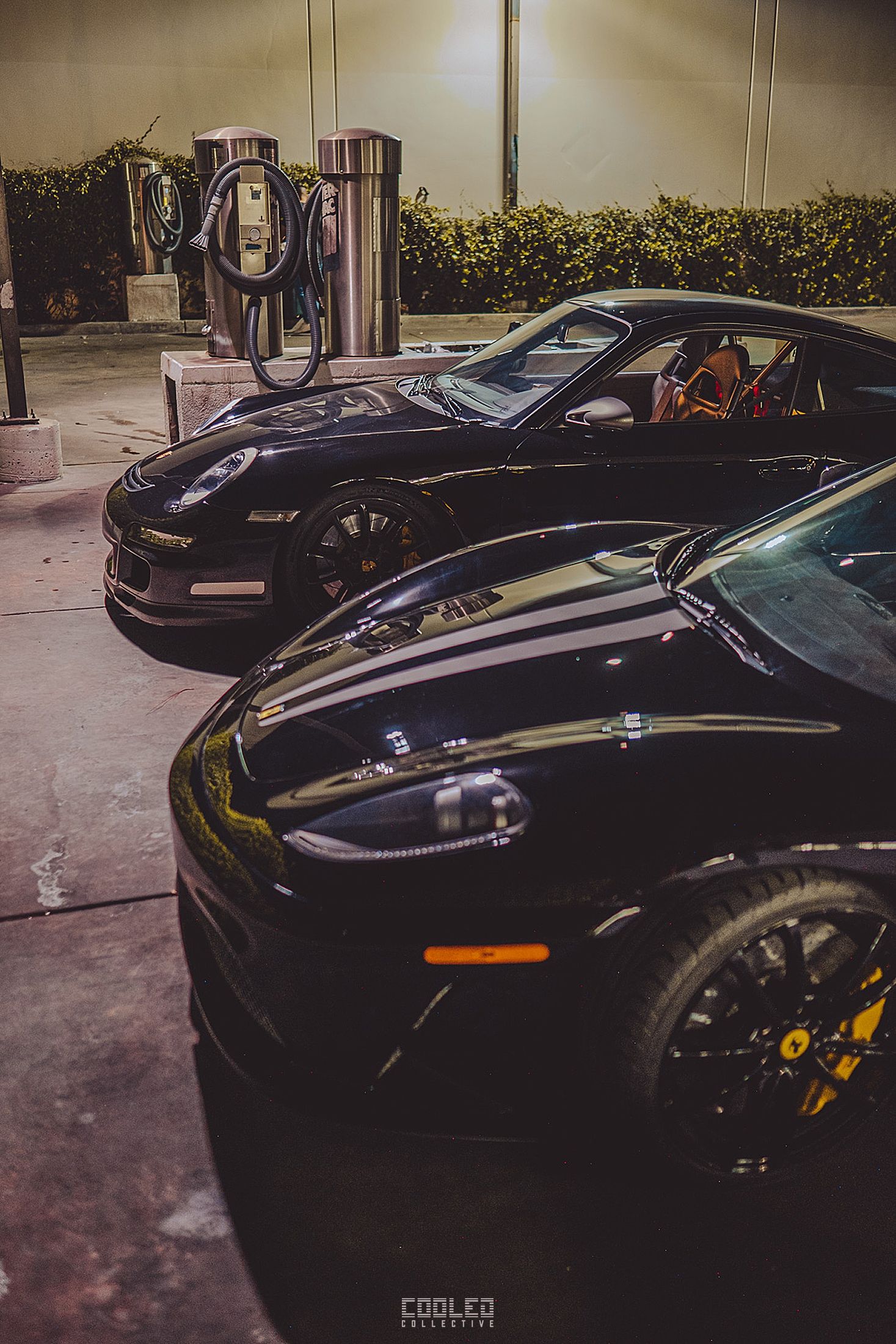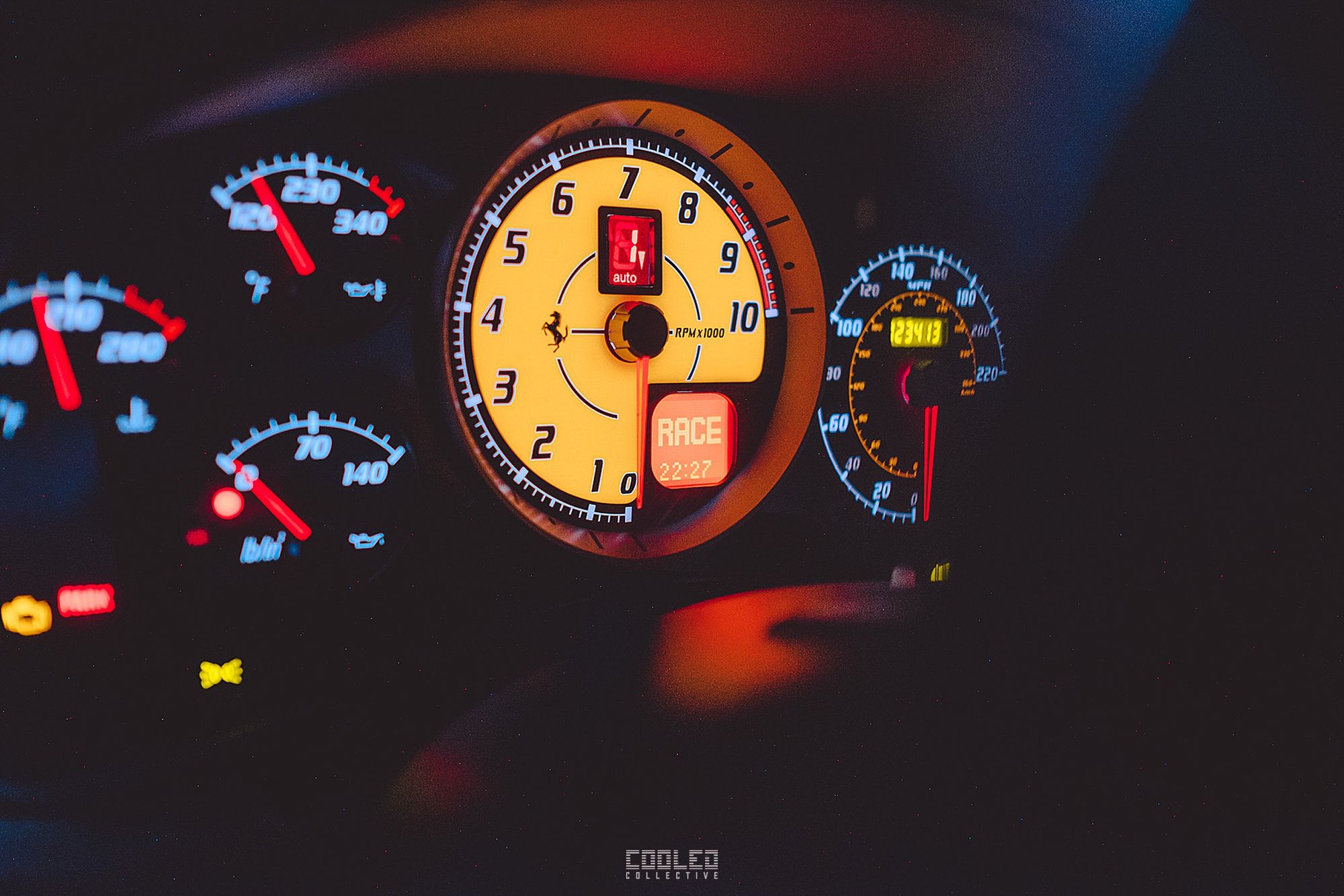 Shooting black cars and shooting black cars at night is a huge hurdle especially since I wasn't ready to shoot this particular night and didn't have proper lighting equipment to light the black canvas of these cars but F it.... we  met up and did what I do.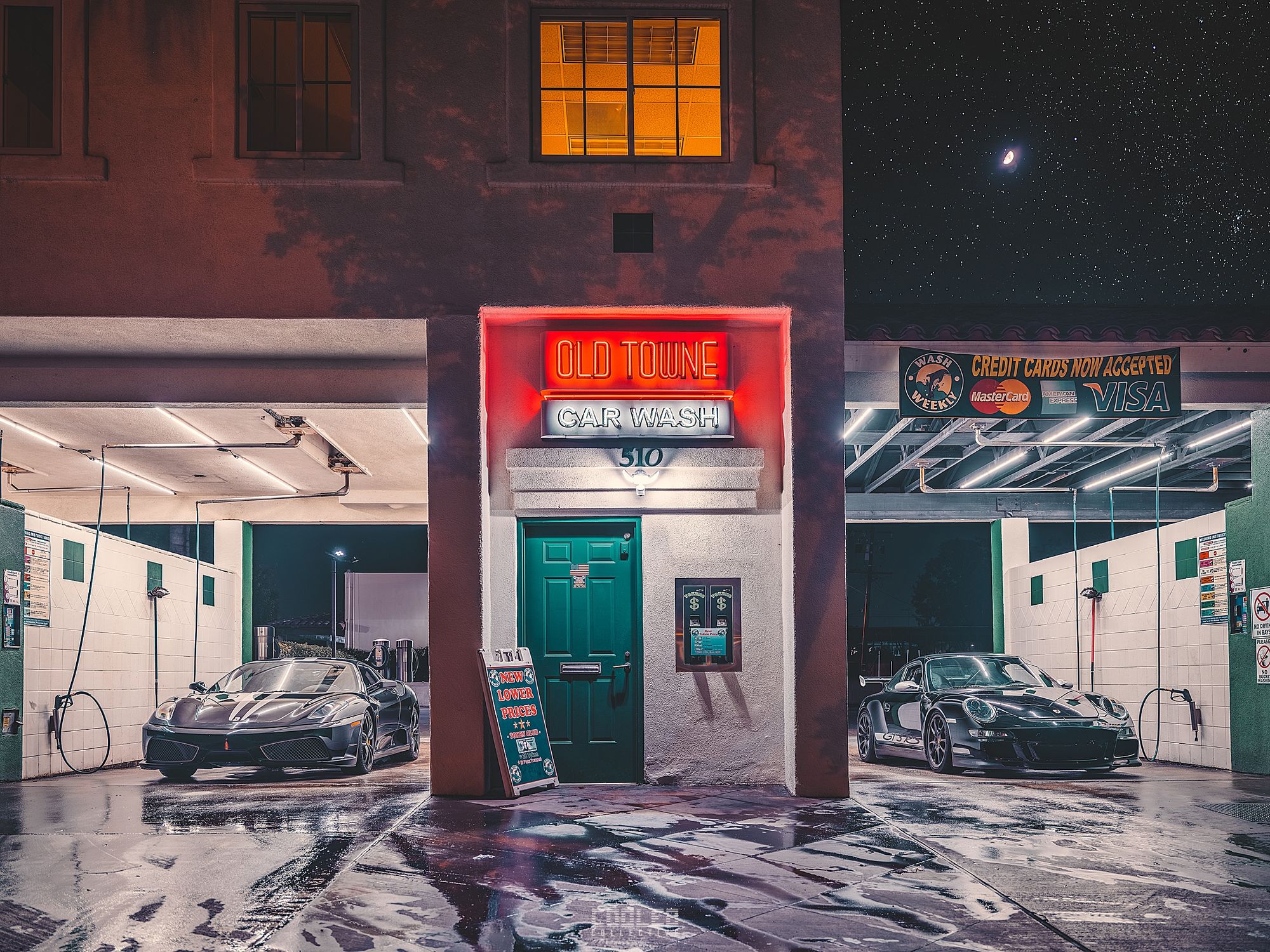 I met at Allan's house around 9pm to jump into the 997 RS and he was going to be driving the Scud as we cruised around the Orange Circle to find areas to shoot. It has been a minute since I have sat in the cockpit of a GT3 to drive by myself and enjoy the art of driving. The 997 RS is still one of my most favorite street cars and it felt like catching up with an old friend. To be Frank, this bitch was angry and ready to rumble looking for a fight but the fight was with a pretty lady with just as much  prestige if not more than the RS.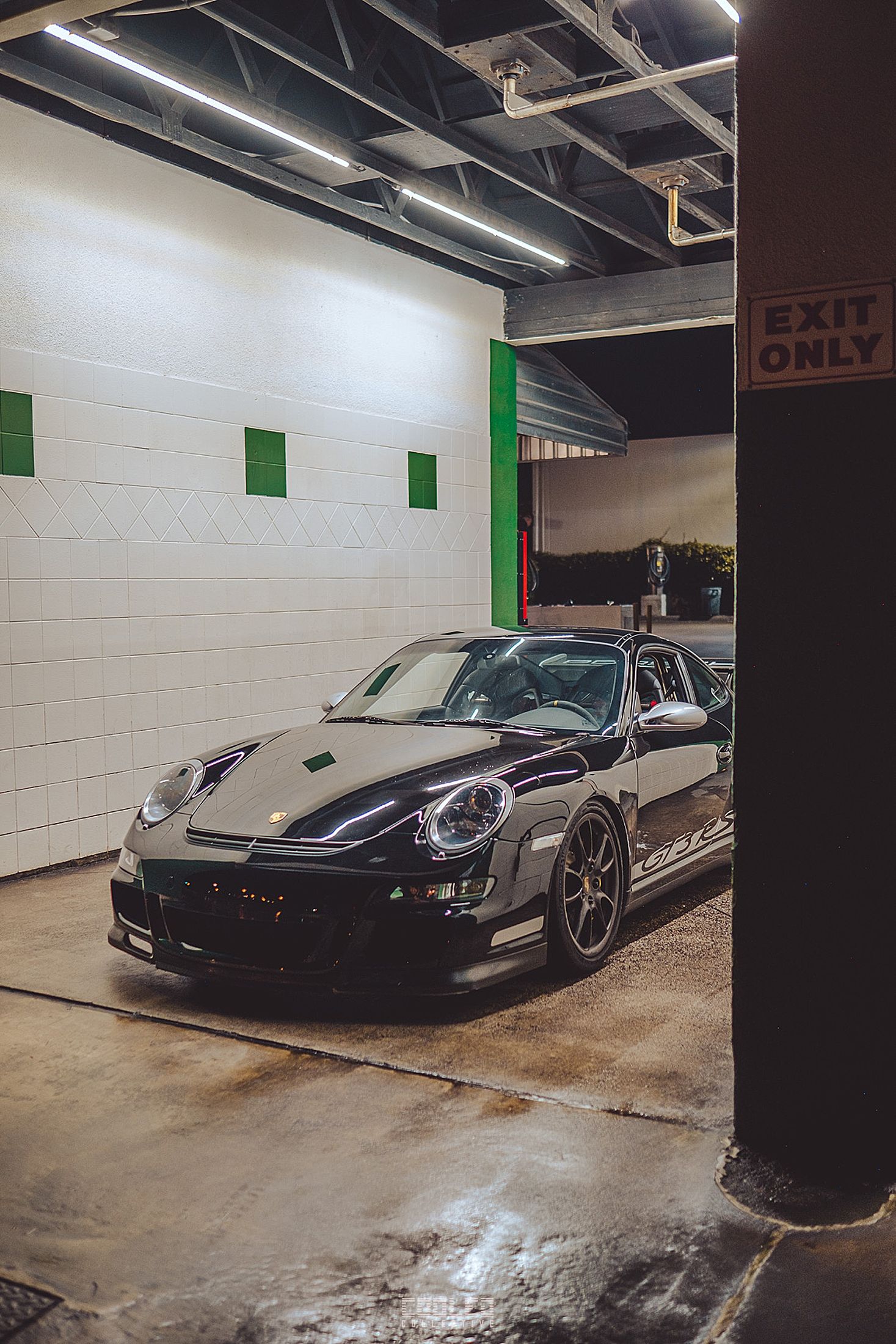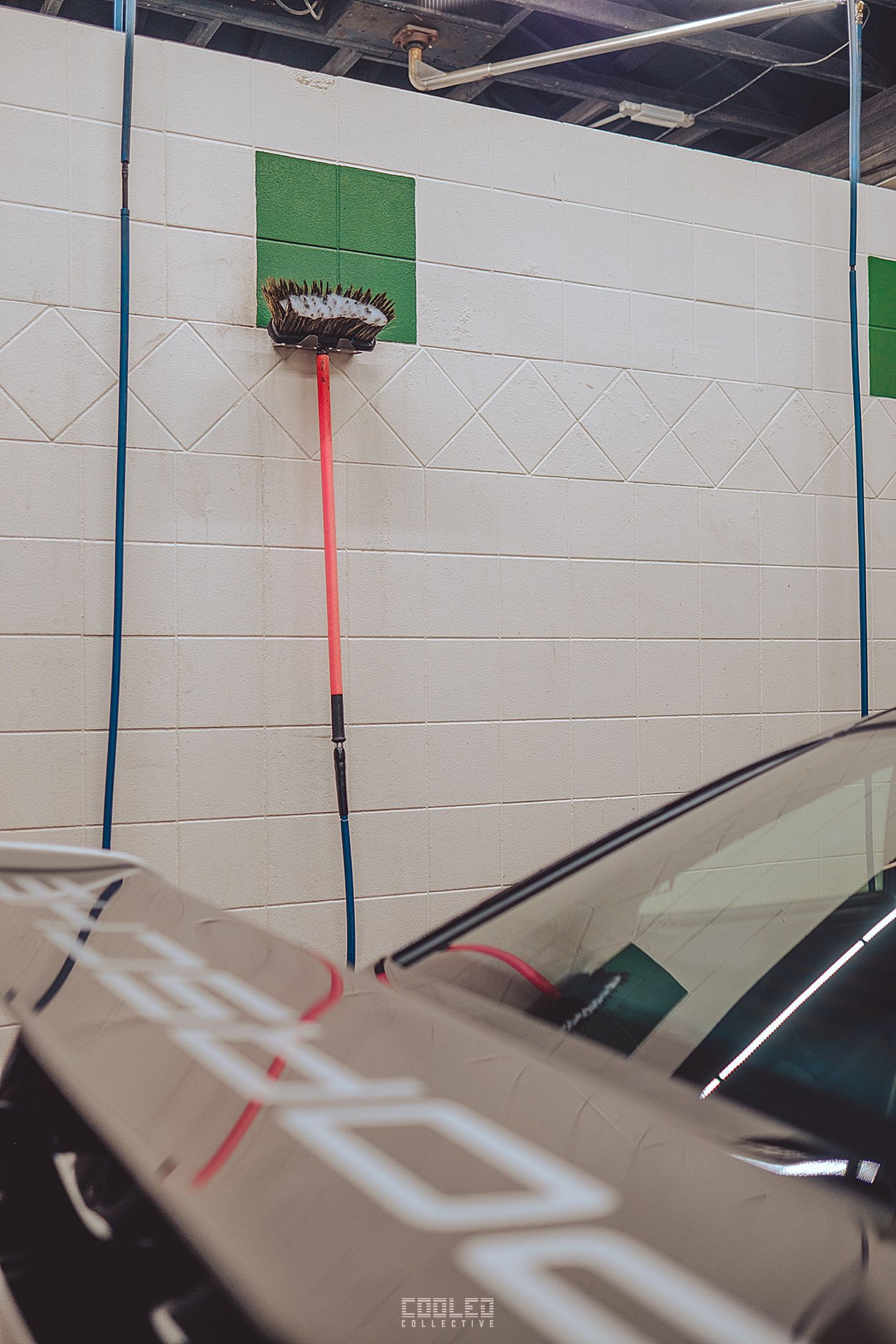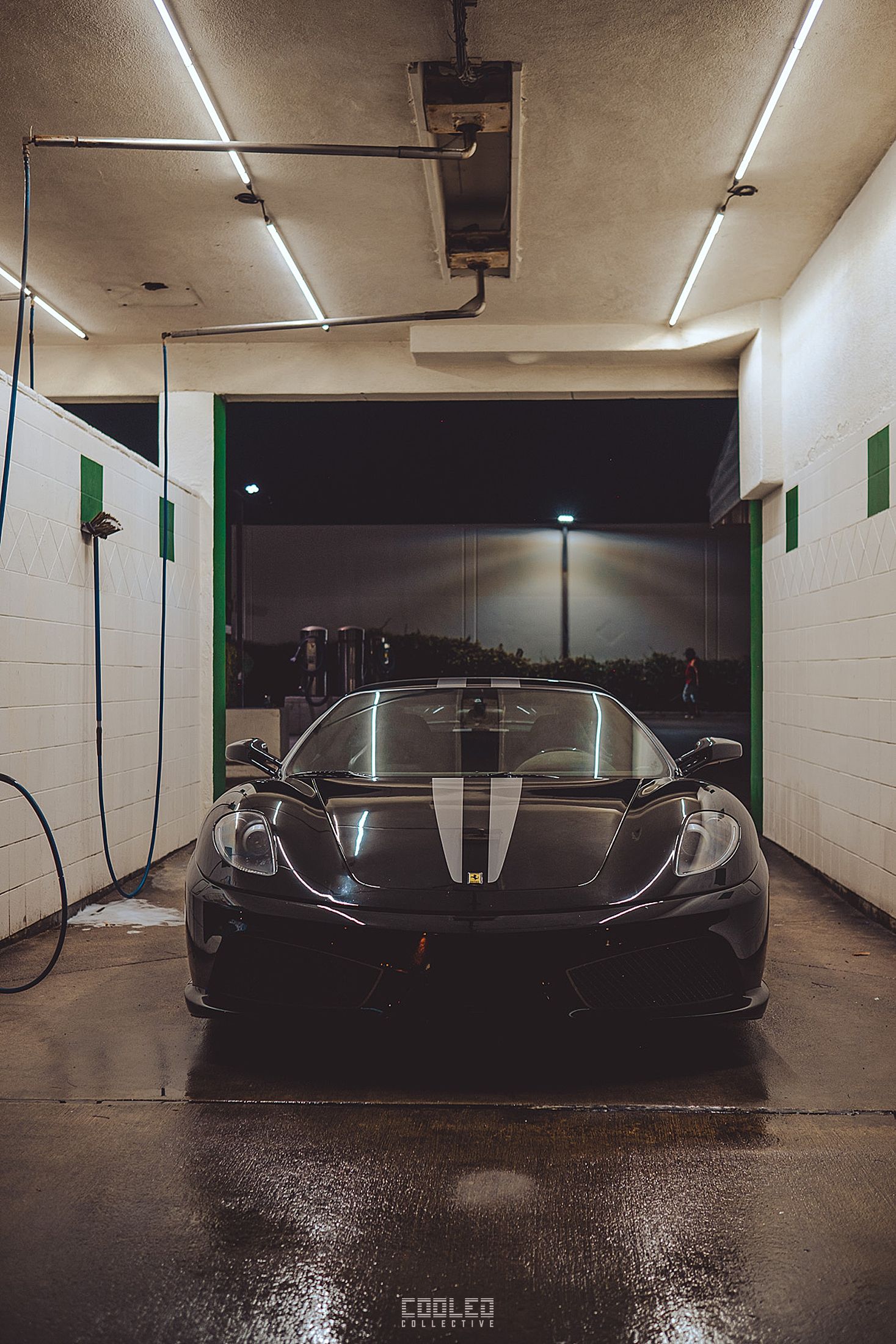 We first up at Phil's Coffee and grabbed a few shots. It has been some time since I have shot and I definitely felt rusty but after 30 mins or so, I started to get into my stride. I brought with me two cameras, the Fujifilm GFX 100 and X-T2. If you do not know anything about those two cameras, one is a medium format camera boosting 102mp and the other is a APS-C sensor doing 24mp. I typically do not like to shoot much on the GFX due to its large and cumbersome body time. So I focused most of the GFX for wide halo shots and the X-T2 for more candid BTS type photos. Also since I am way more comfortable on the Sony Alpha system, I was much slower getting through the menu system than I would have on the Sony.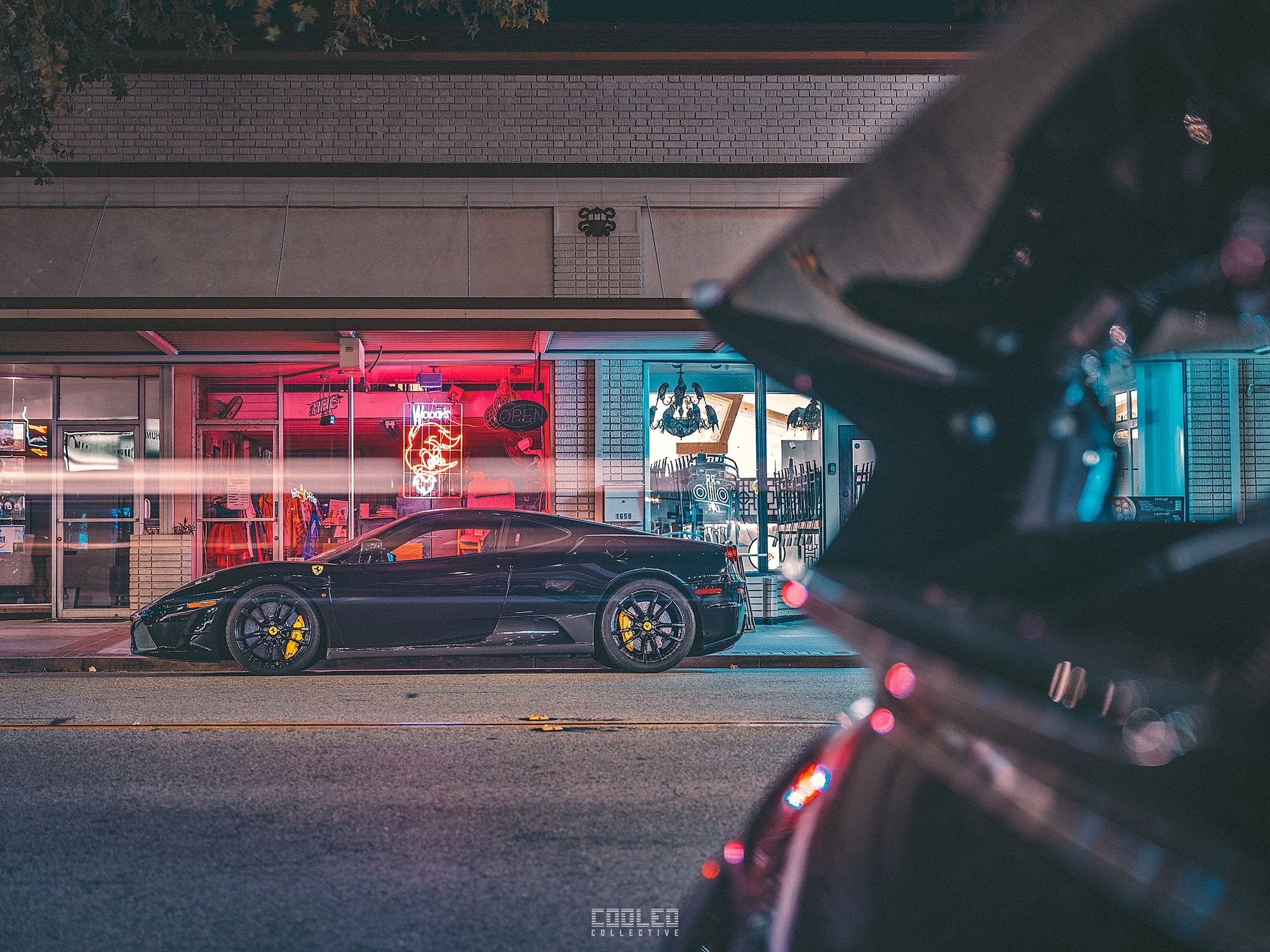 After, we ran to a carwash spot where I have always wanted to shoot at late night but somehow the images were far from what I had imagined. The spacing of the cash wash slots were awkward and really didn't show off the cars too much.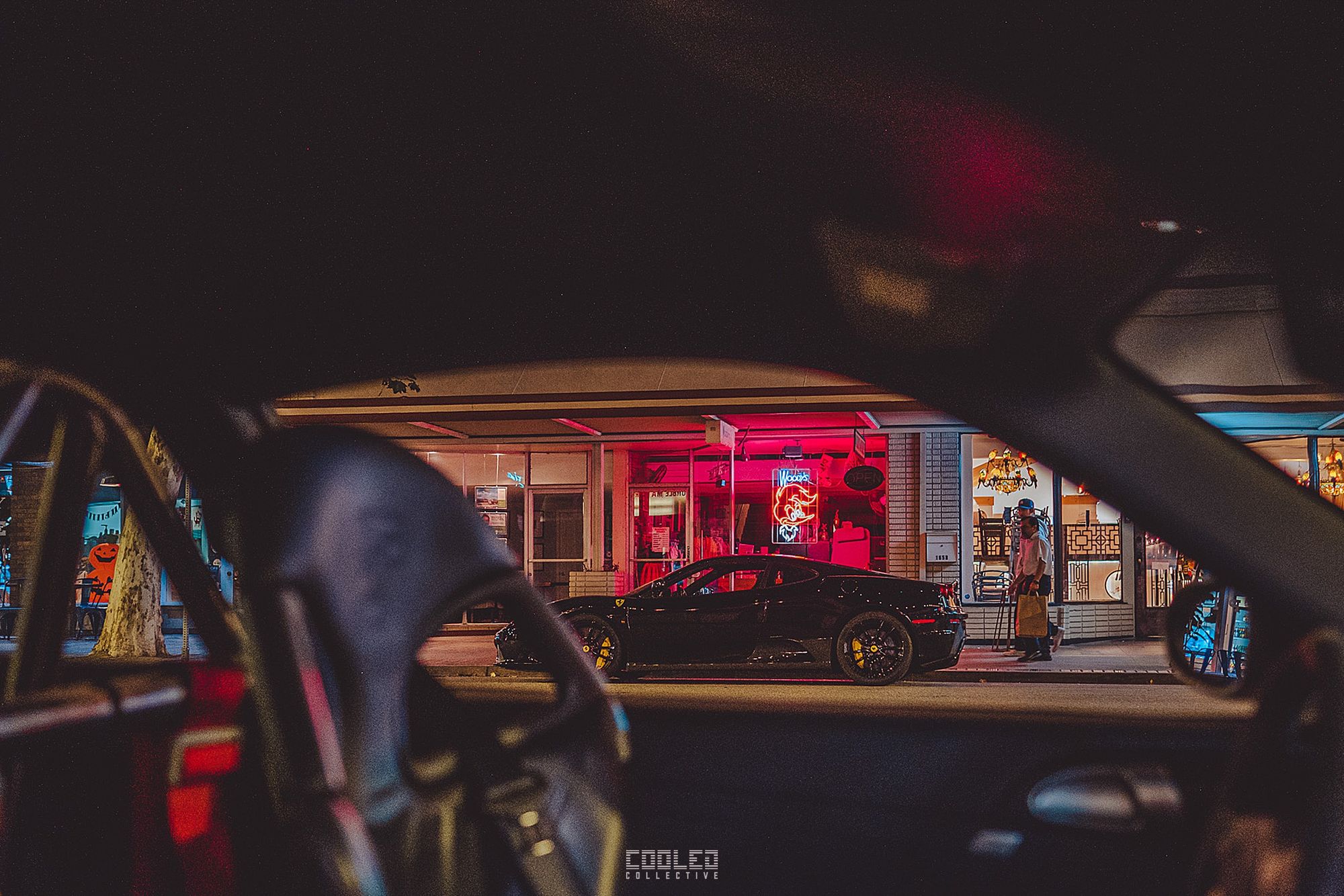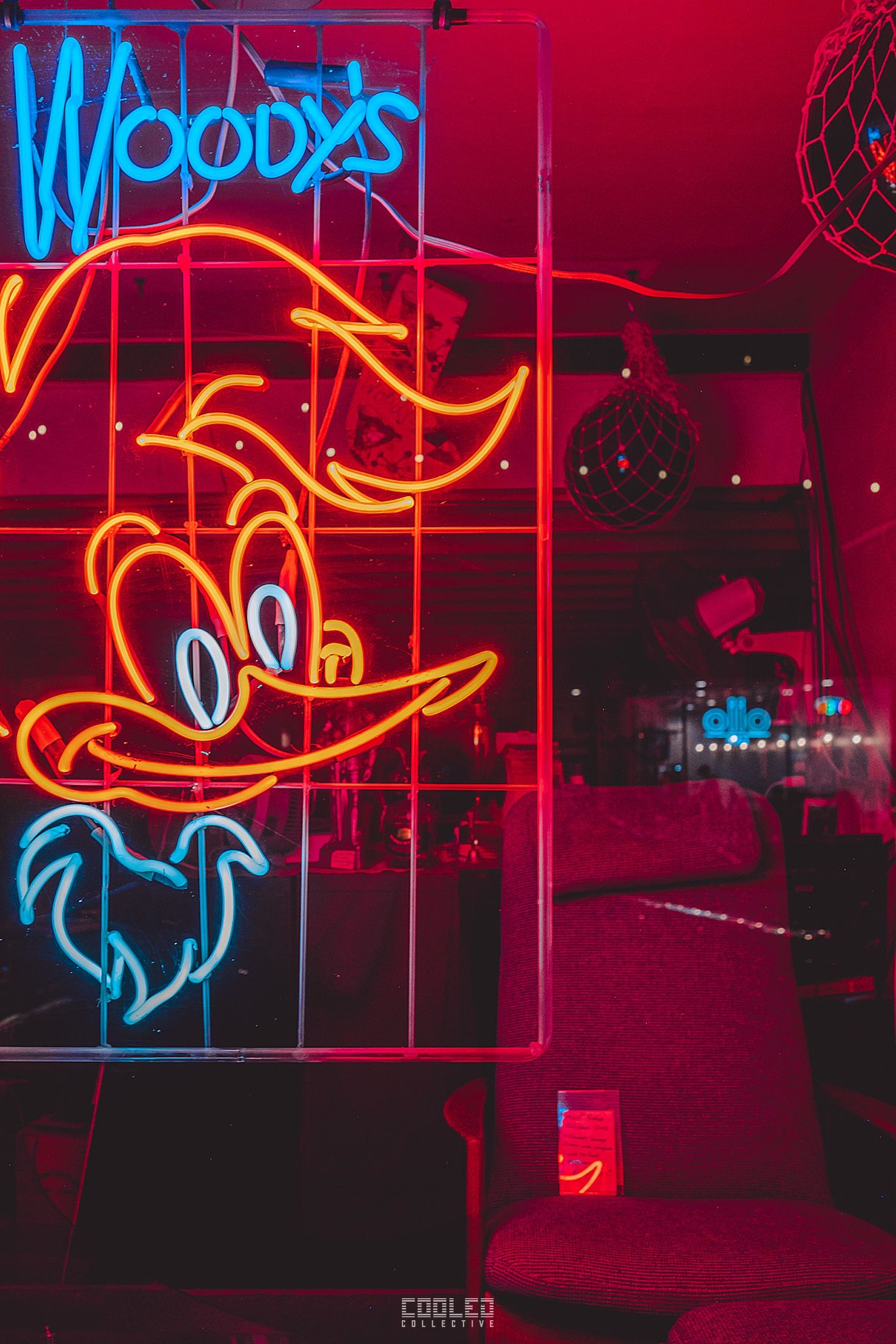 We then headed back to Phil's coffee arena and shot in front of a church that caught my eye. They had a sign that read, "Being humble matters" and on the other side it read "Only in darkness can we see the stars" and I really liked the message although we were driving around in very elite European sports cars. The juxtaposition was just too good. Across the street was a Woody Woodpecker Neon sign and I had the Scud parked there to show the RS in opposition parked across the street. Shots turned out pretty good.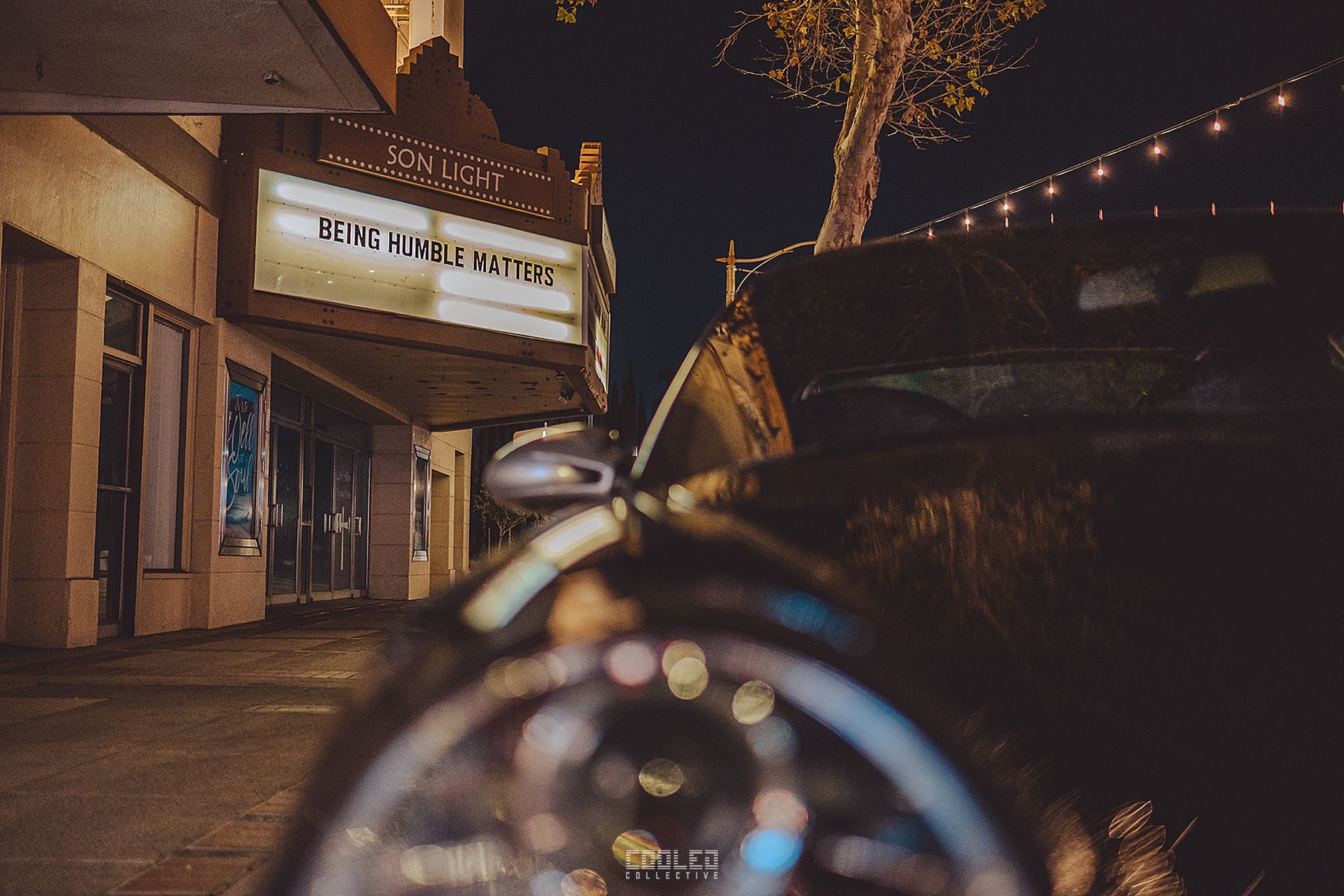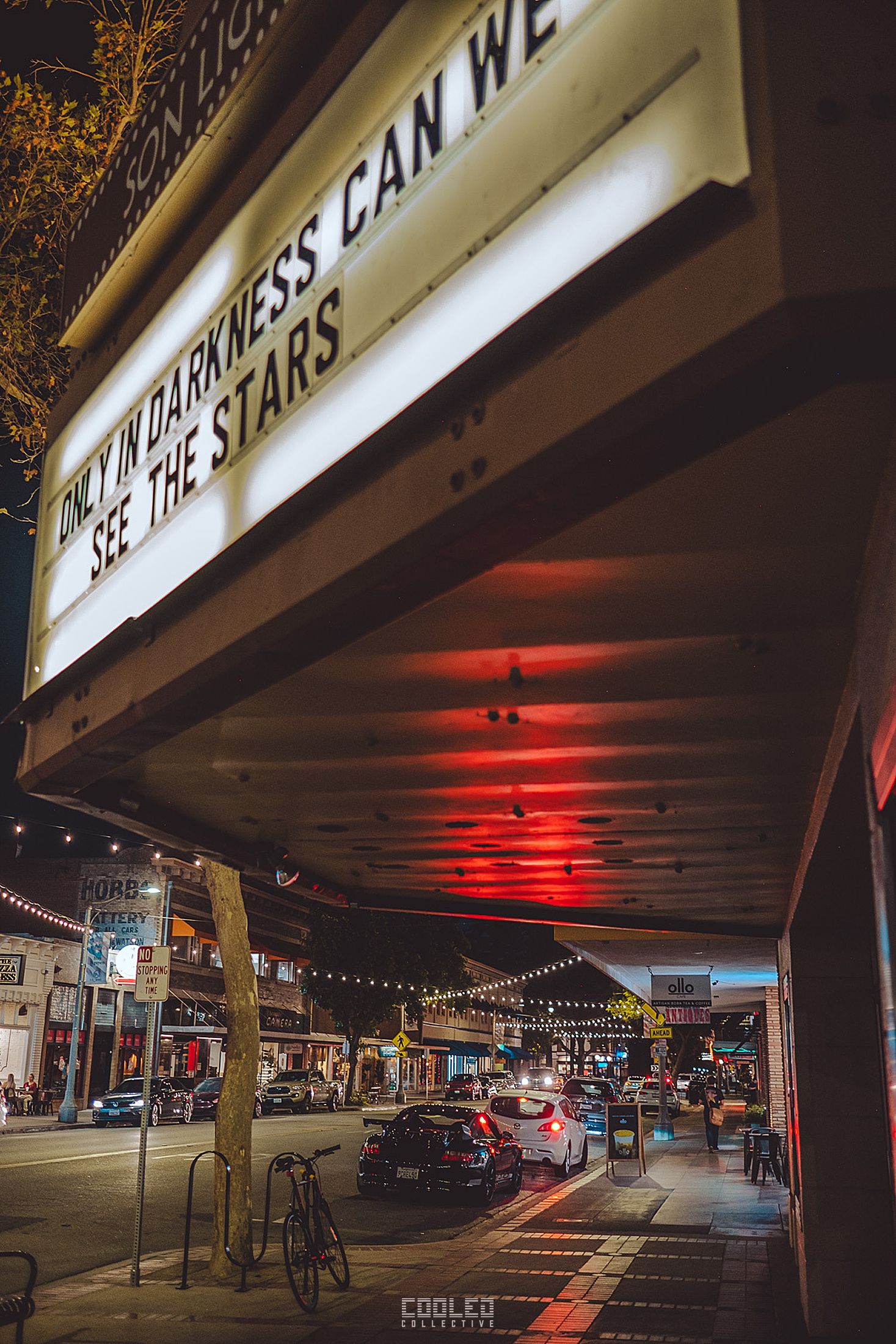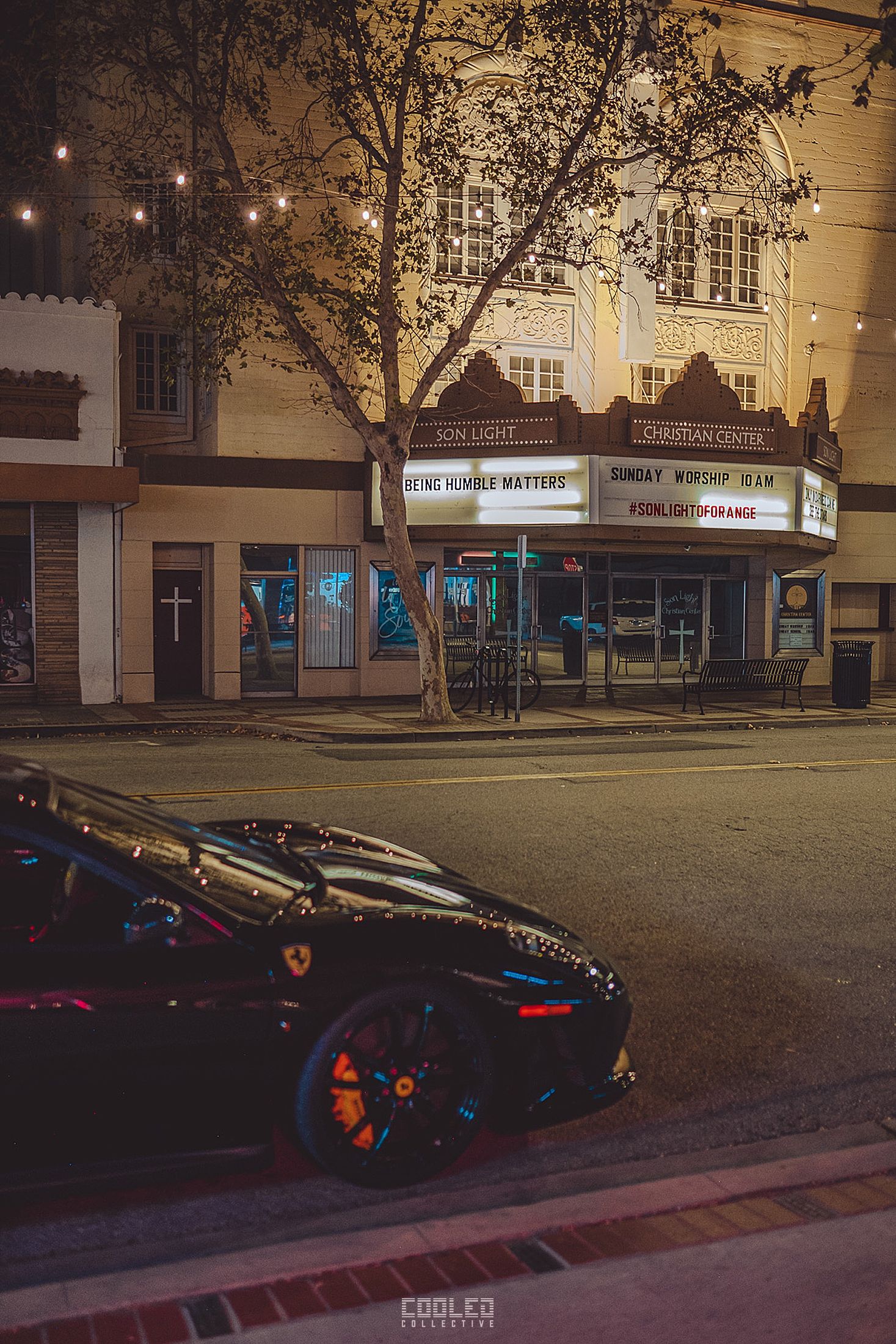 Last location was in front of the old Rod's liquor store which no longer exists but the new Bosscat restaurant and bar did pay a lot of homage to the business that exists for so long beforehand. I am drawn to neon lights and Bosscats had a lot of the old neon lights left over from the liquor store along with some cool gold birdcages to give it that unique flair.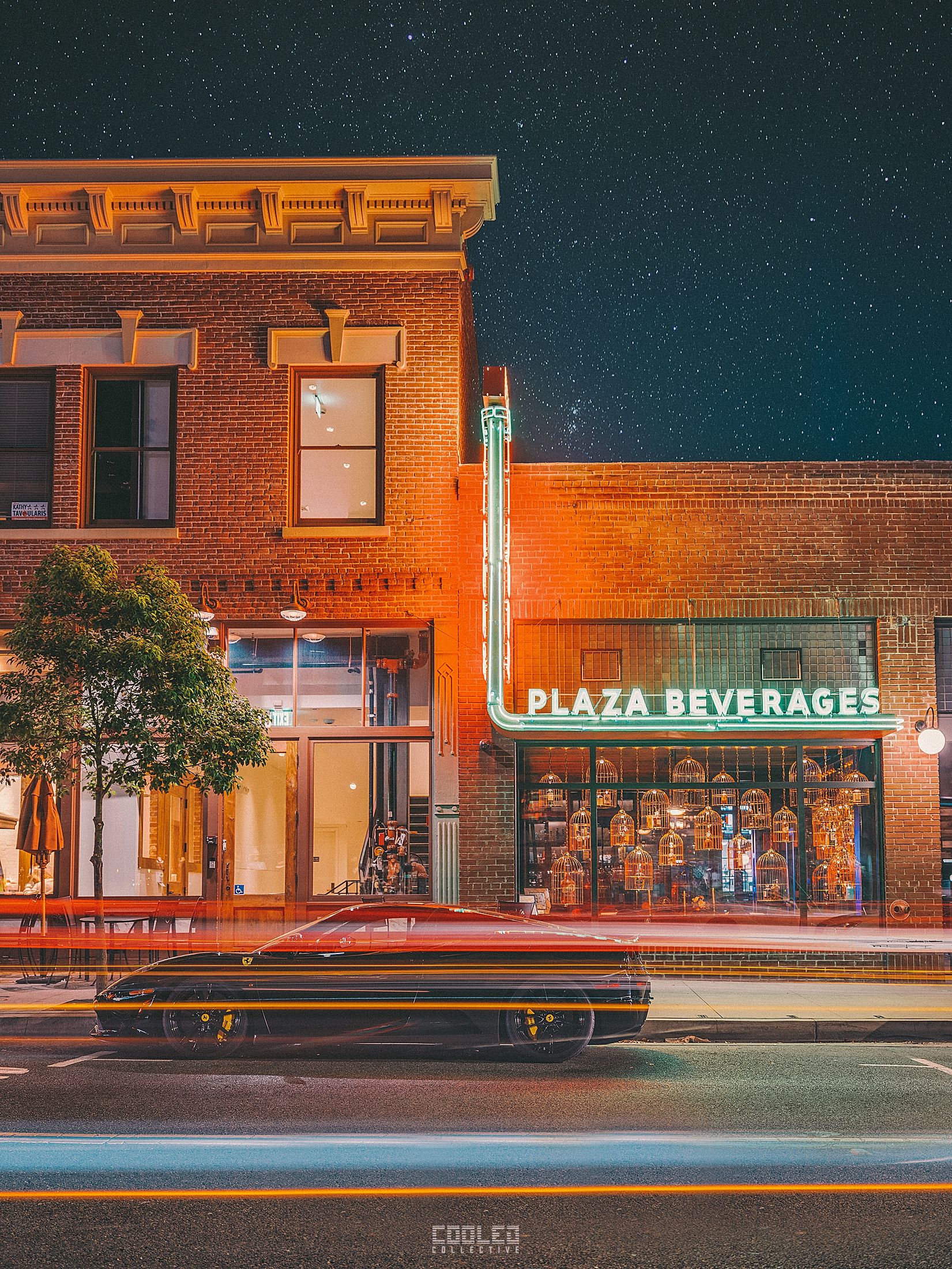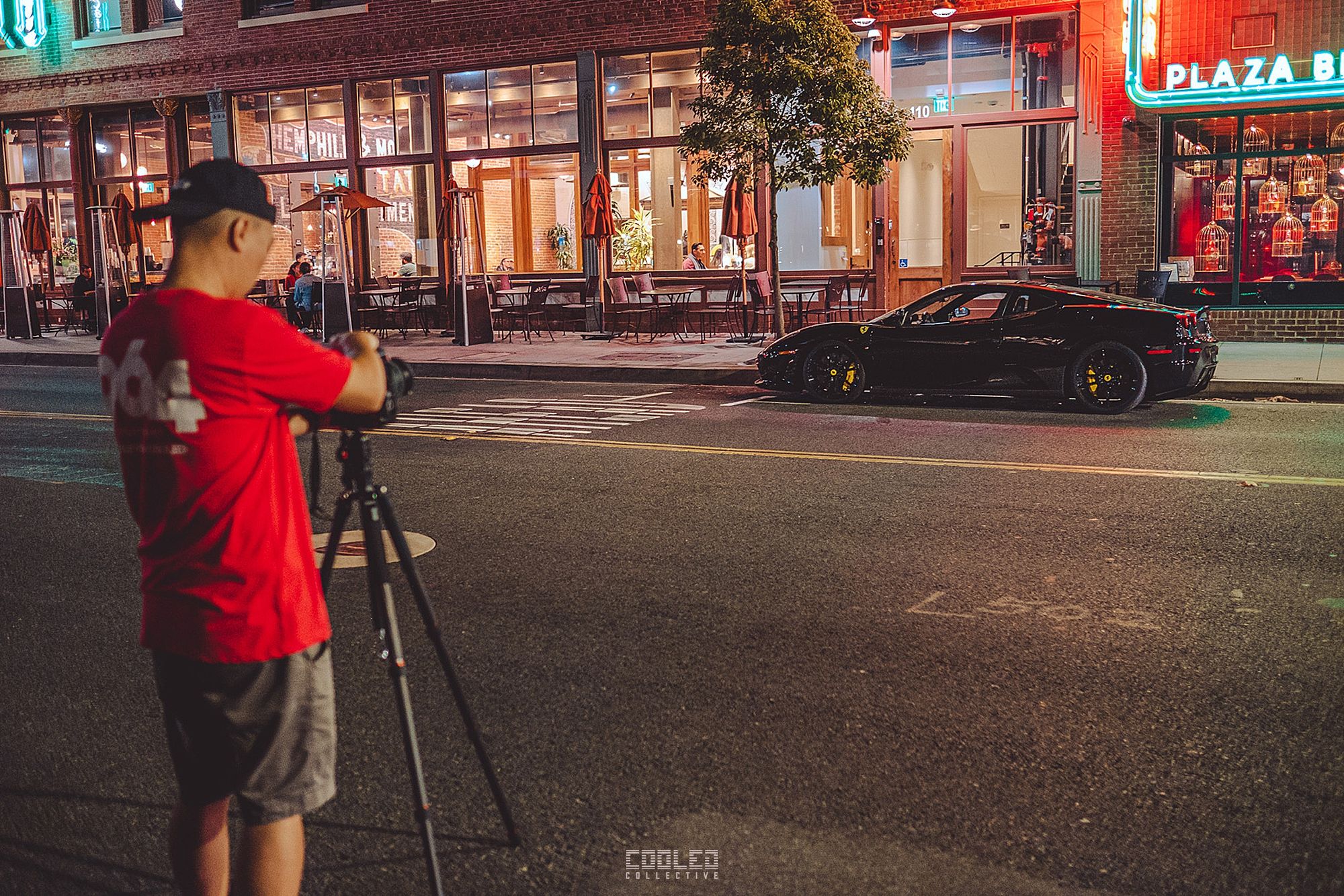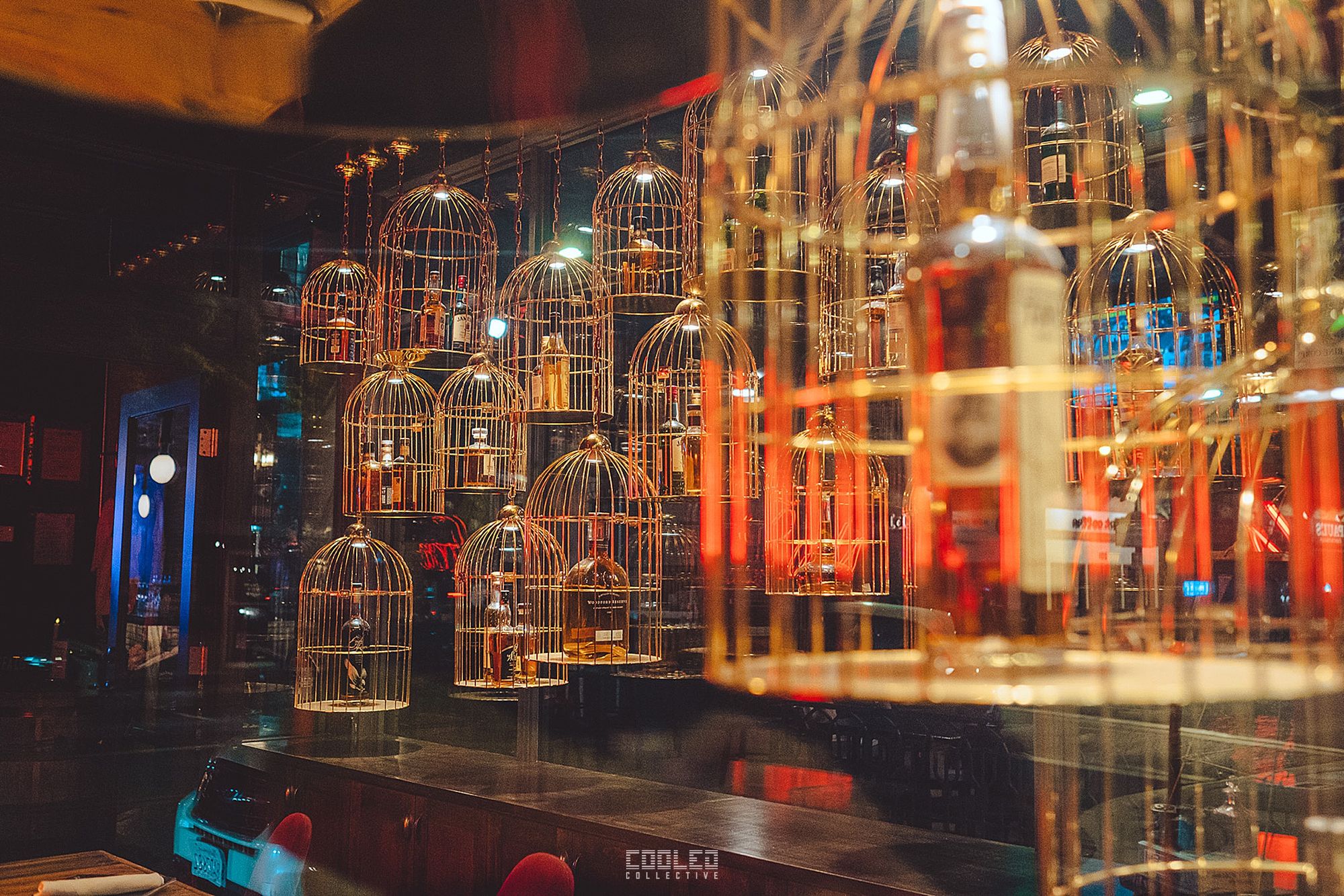 We called it around 10:30pm since Allan is basically a 58 year old trapped in an 32 year old body and he had to go to bed but not before we raged on the 5 and 55 fwy interchange. That was fun.
Since it is the week of Luft8, I will have the GT3 RS for the rest of the week and drive it around to various automotive events this weekend. Can't wait to see many of you this weekend.
Thanks for following!
If you are interesetd in any of the photos as wall posters, please email me at drew@cooledcollective.com
Drew Manley
---
Photo Dump