So as an automotive photographer, one of the most important aspect is location and then just as important is lighting. Finding a public spot that allows you to shoot as if it was your own studio becomes quite a challenge because you typically need  a permit or permission from the property owner/city. So that is why I typically like shooting after midnight when there is no one around.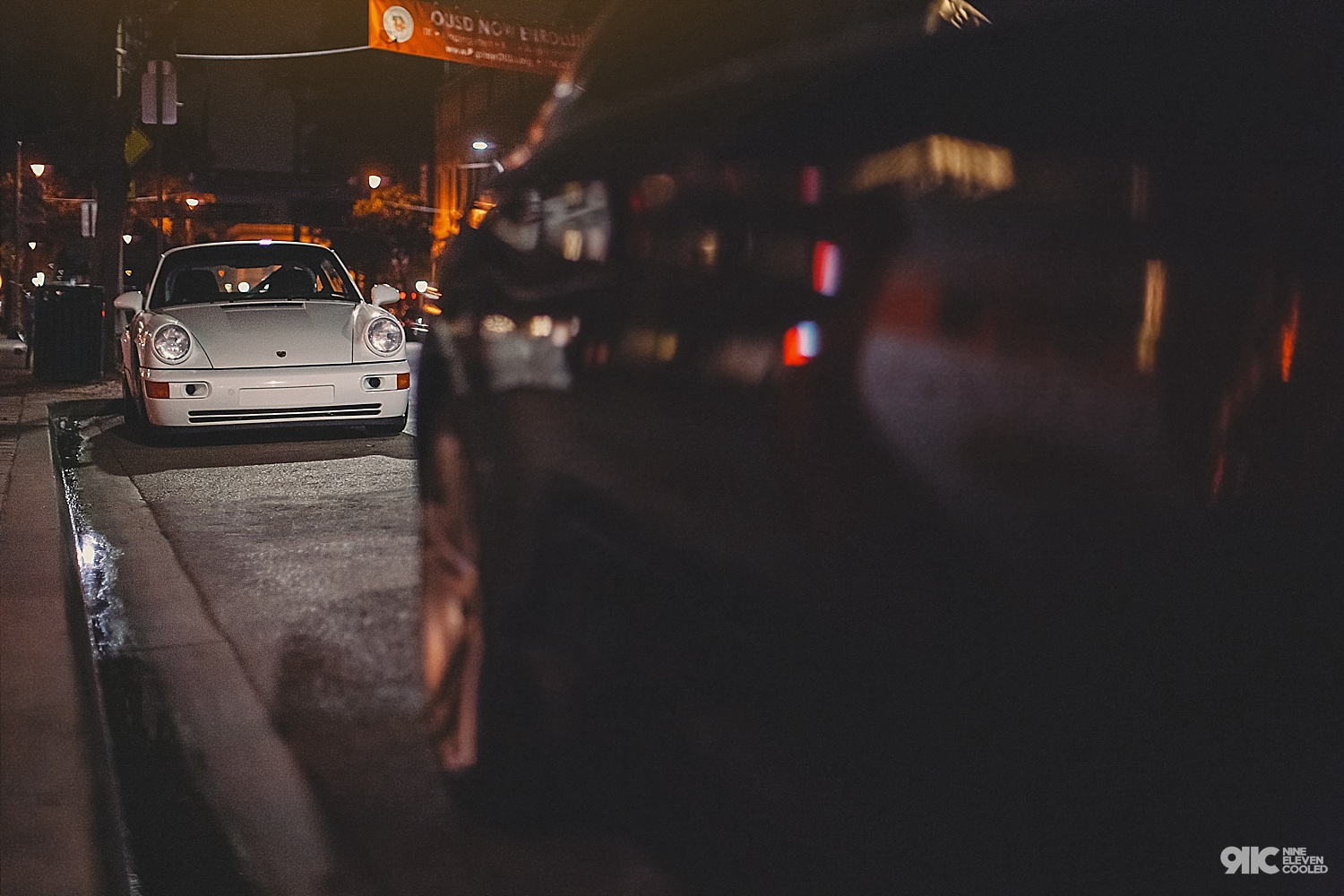 On this particular day, I put an invite out on my IG Stories at 4pm! I know, I totally suck at event hosting but hey, I actually prefer small crowds than larger ones for obvious reasons. So when 4 people showed last minute, it was perfect. The only thing that sucked was it was Friday evening and well that means more people are out and about and also they are out much later in the evening.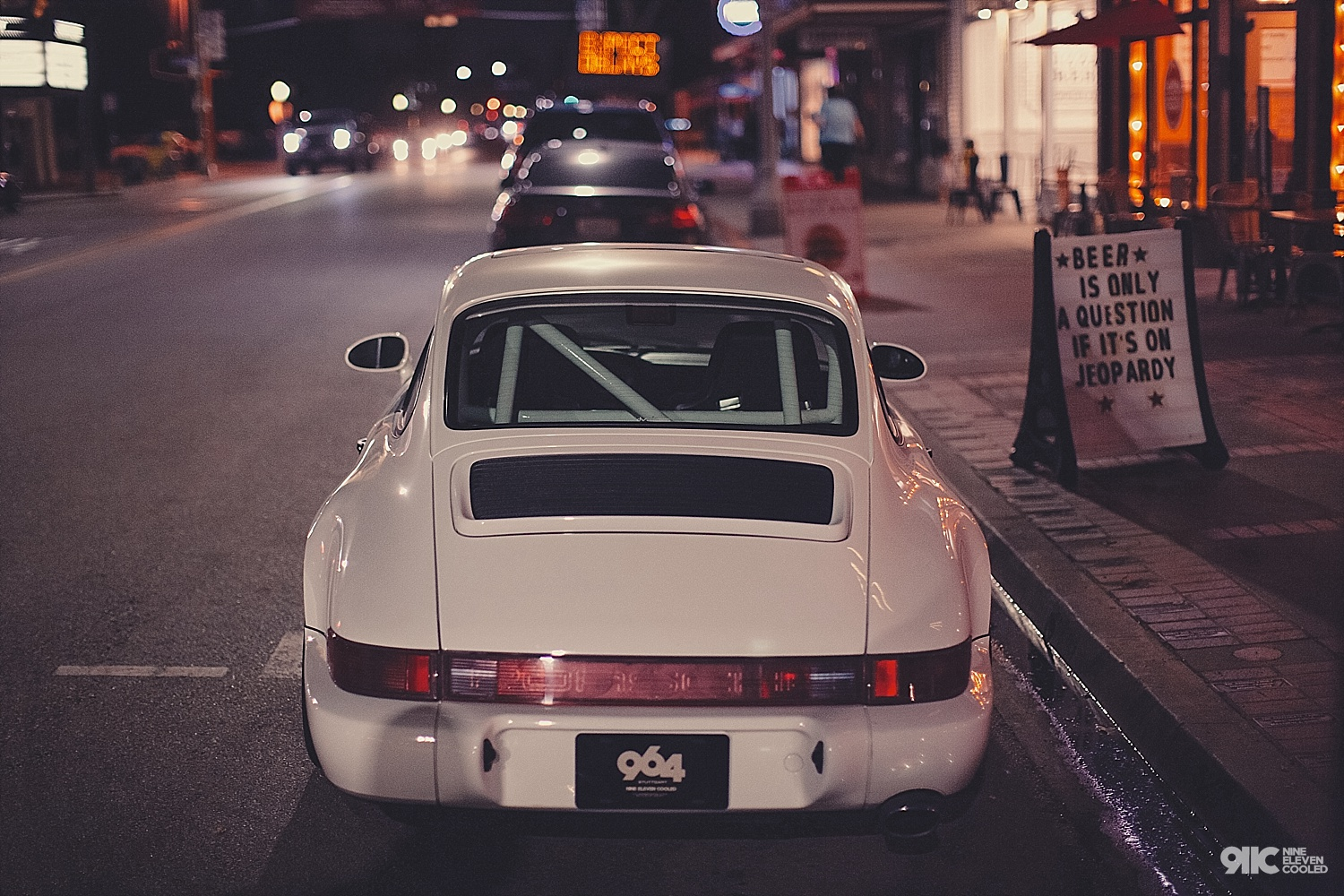 We met at Pizza Press in Orange because they have tons of space and well, everyone loves pizza! I was lucky enough to score a parking right in the front. Thanks to Tim @onetake_timmy for capturing these shots for me while I messed around with the Sony A7 III and the Canon 24-70mm 2.8 Mark II. These were shot on my old Canon 1ds Mark II and 50mm 1.2 L. Images were later colored and toned by me using Camera Raw and Photoshop.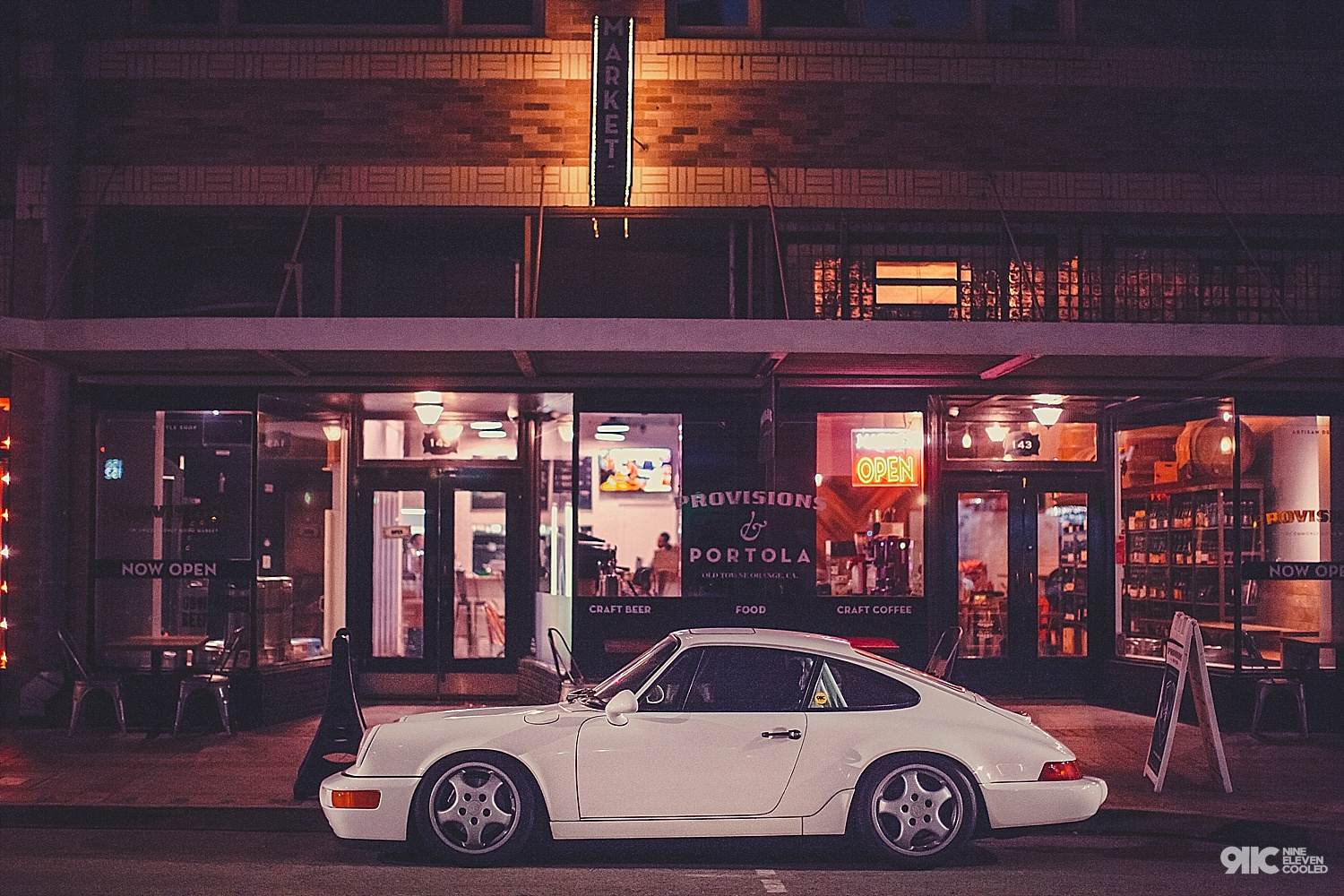 The biggest reason why I wanted to meet in the city of Orange was to recreate a photo that I did with my NSX back in the day at Rod's Liquor but with 911s. This time I was lucky to have the City of Orange PD help out being a prop to my shot. They were really awesome and said, make sure to follow our IG! So give them a follow: @cityoforangepd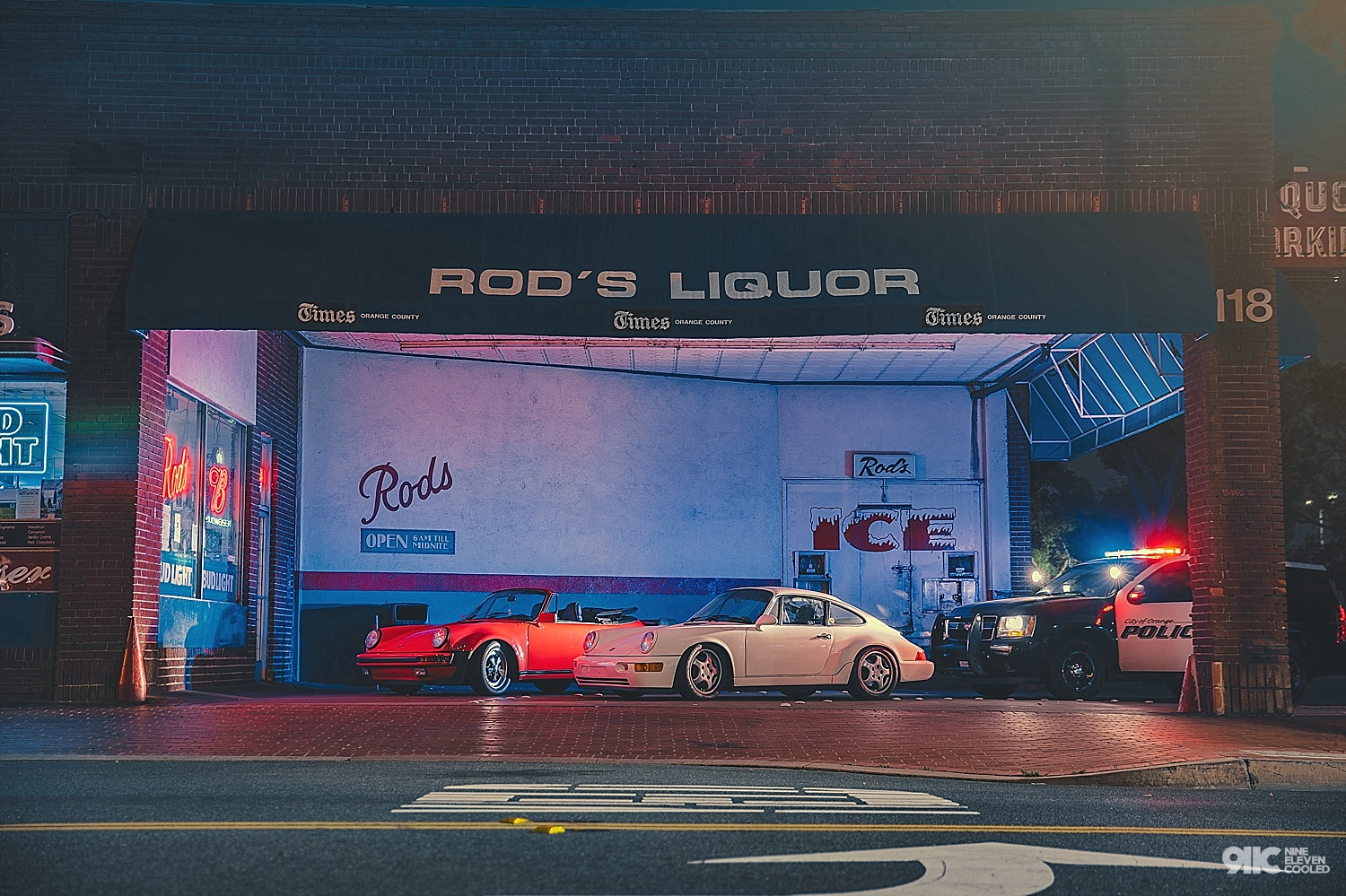 Although I have been using Canon since 2002, the features that Sony provides is way more advanced and looks like I will be making my way towards Sony shortly. This was a test for me but the video quality and photo quality took me for a surprise. Sony pro dept service is still short of amazing like CPS is but I am hoping over time they will beef up the service.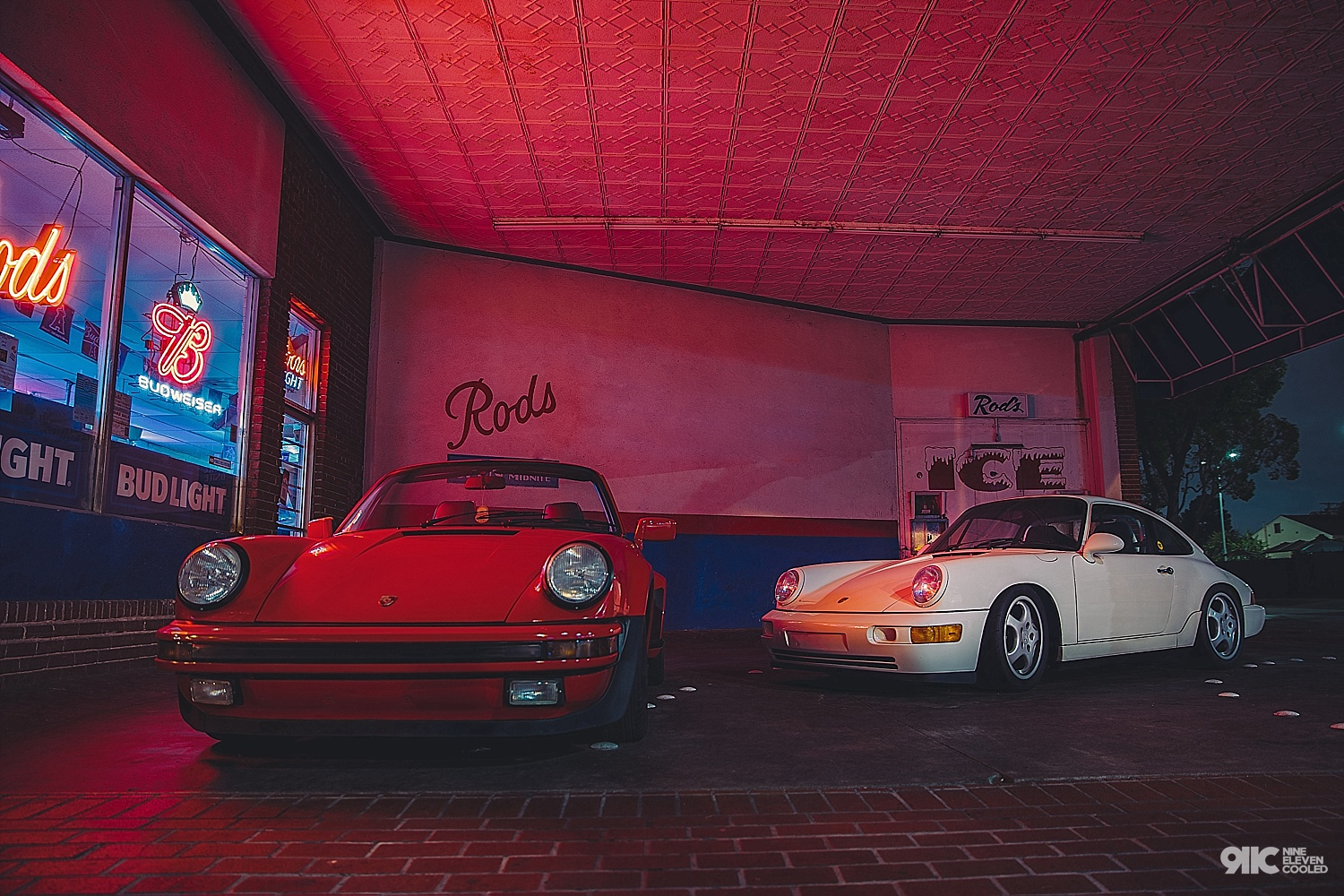 You can see how shooting with neon lights are so wonderful. The warm glowing of reds and blues bleeds all over the arena. You typically would never see this during the day. In addition, the images look period correct don't they? Neon is so 80/90s!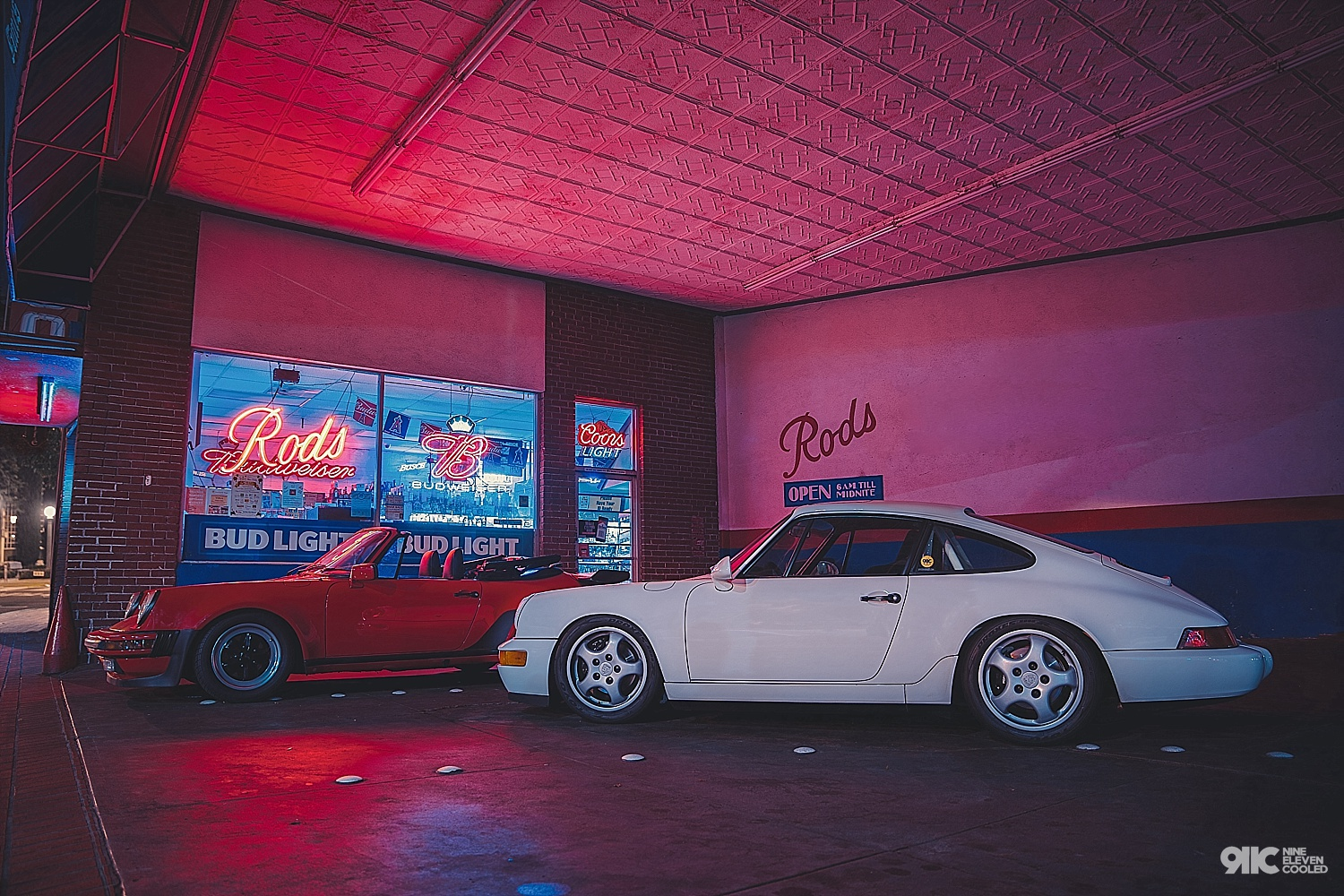 We didn't get to shoot very long as it was already close to 2am and the police had warned us to finish before then or else we would have to deal with the onslaught of drunks pouring out of bars. Already by 1:45am, we could see them coming out like zombies. The cool thing is, we had a handful of really young millennials say how much they loved 964s! ha!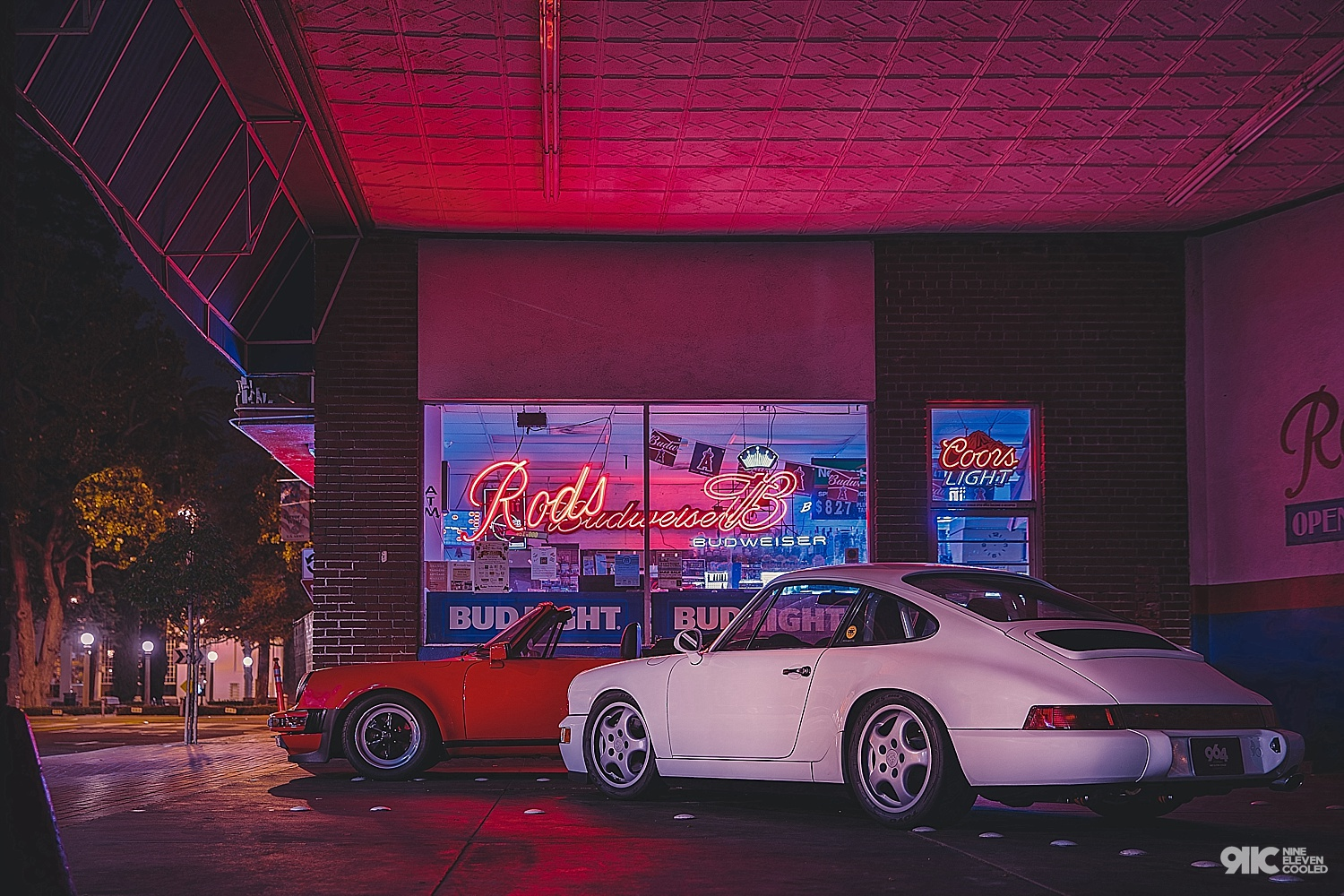 Thank you to Tim @onetake_timmy for helping me vlog today!
Much love,
Drew