It has been way too long since my boy Bryant and I have been trying to have a small gathering at his new studio in Rancho Cucamonga, CA. With both of our schedules being too crazy, the time keeps slipping thru our fingers. Well we put an end to that this past weekend as we finally hosted our very first meet.
We had about 50-60 very enthusiastic photographers, vloggers, and car fans in addition to friends and family. So we had a very strong showing for the event. One of the draws to the meet was being able to shoot a car on their cove space. Many car photographers have never shot a car in a studio setting so it allowed them to add things to their portfolio they never could have in the past. The cars were lit with 4x Paul C Buff Alien Bee Strobes and bounced off the giant white reflector high above.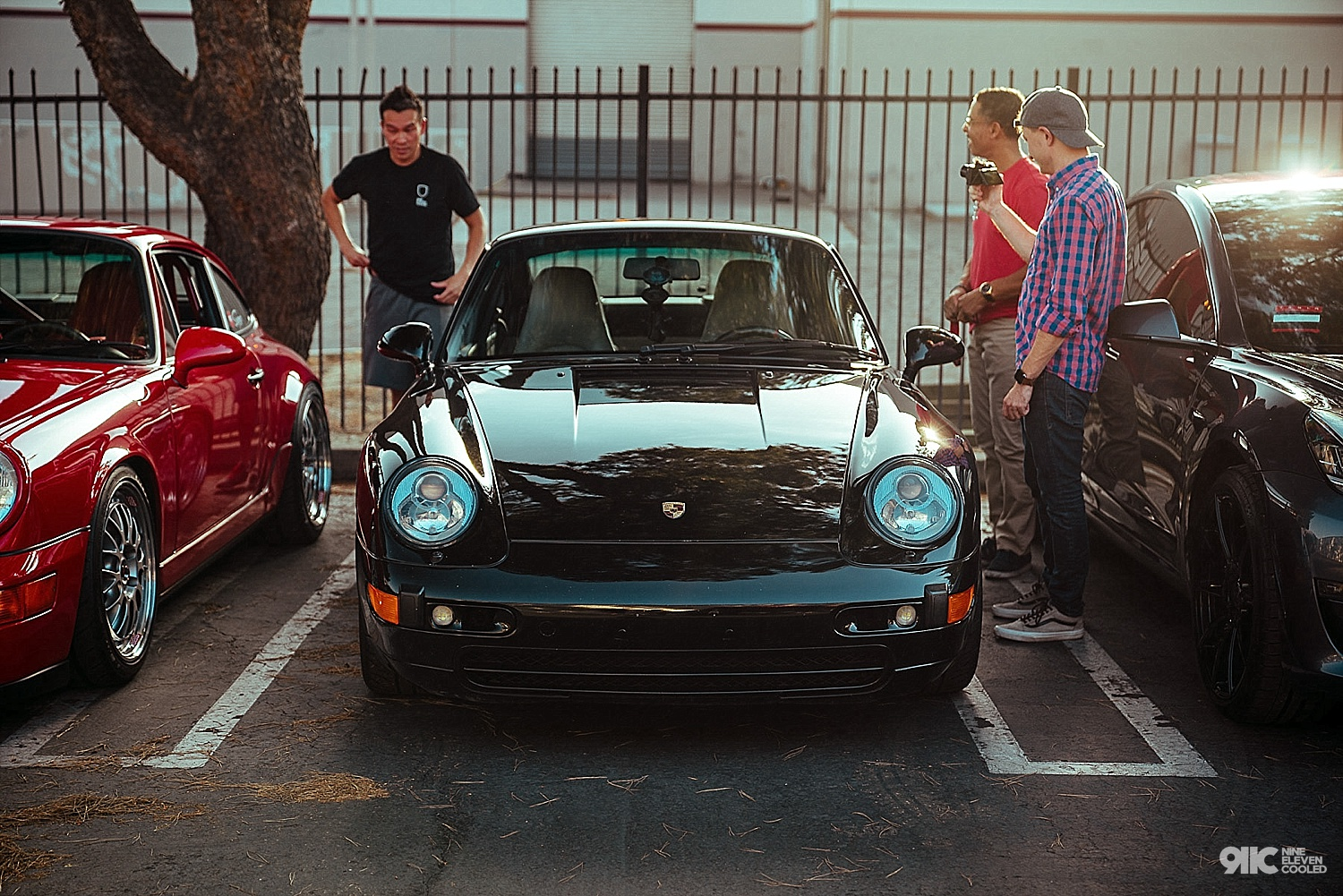 Here is the parking shot as shot by @kevwerks of Dan's 993 Carrera 4. As the boys arrived, it was time to shoot them together. My boy Denis putting in some work!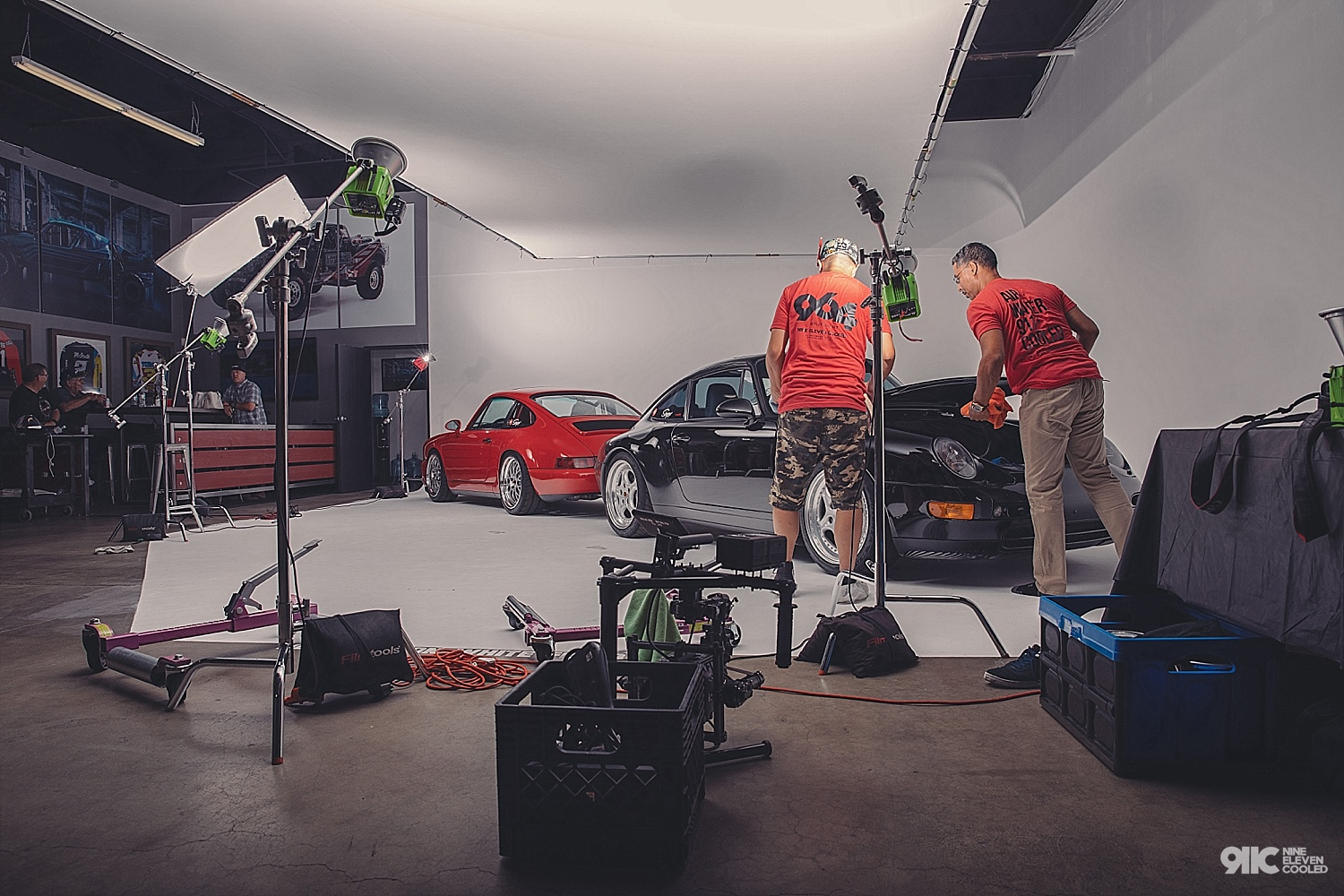 I didn't get any ambiance shots with all of the photographers who came to hang but it was a crowded night. I think at one point we had about 7 people shooting with the strobes. A lot of work went into the lighting so that it can be really each for each one of the shooters.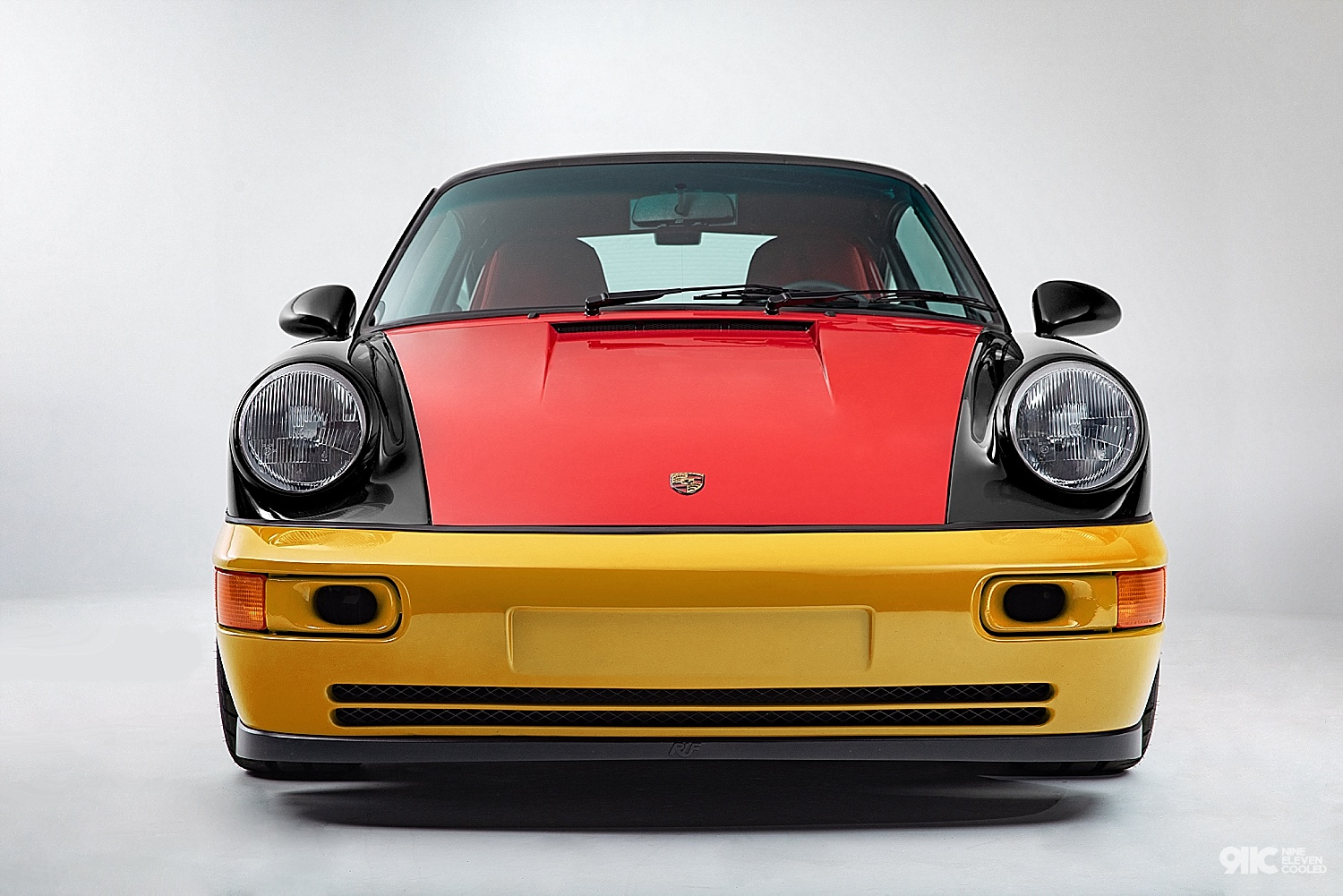 After getting a straight on shot of Teddy's 964, I decided to clean up all the reflections and then make a German Flag to  parts car. I think it's interesting….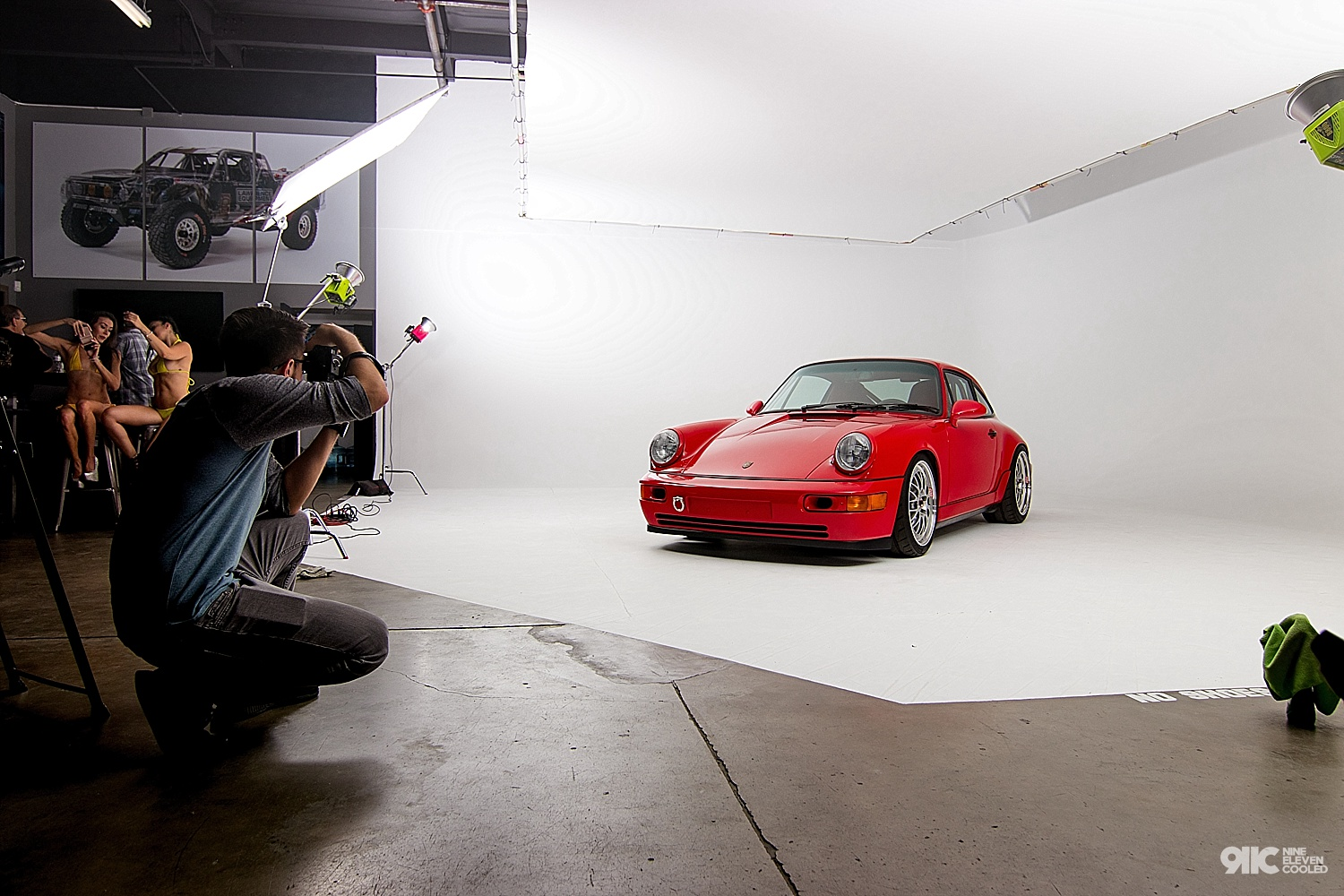 Joseph caught Kevwerks in action. Kev is shooting with the Sony A7R system for those super high resolution shots.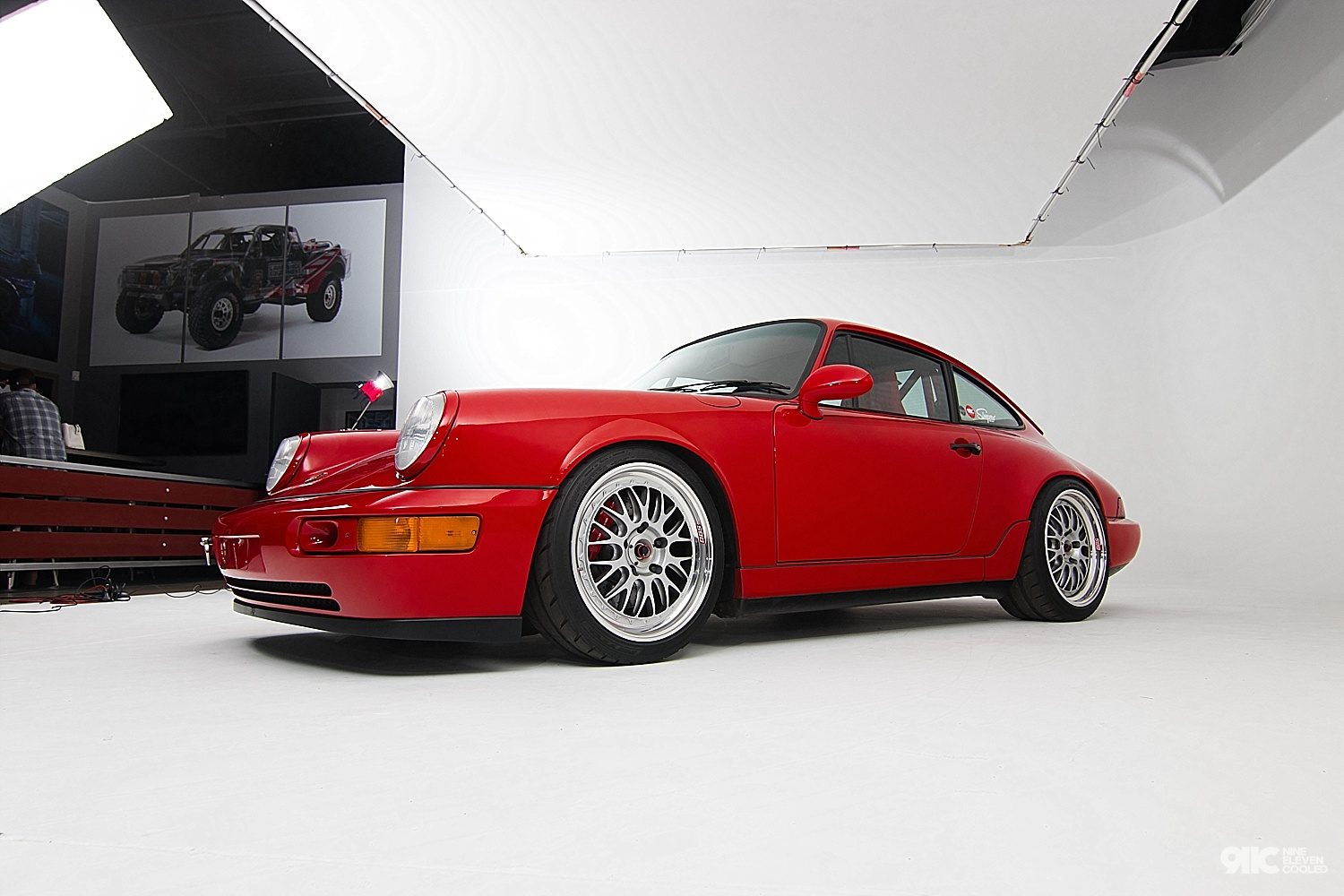 Above and below are the rest of Joseph's photos. Nice and clean and shows you what some cleaning lighting and reflections can produce.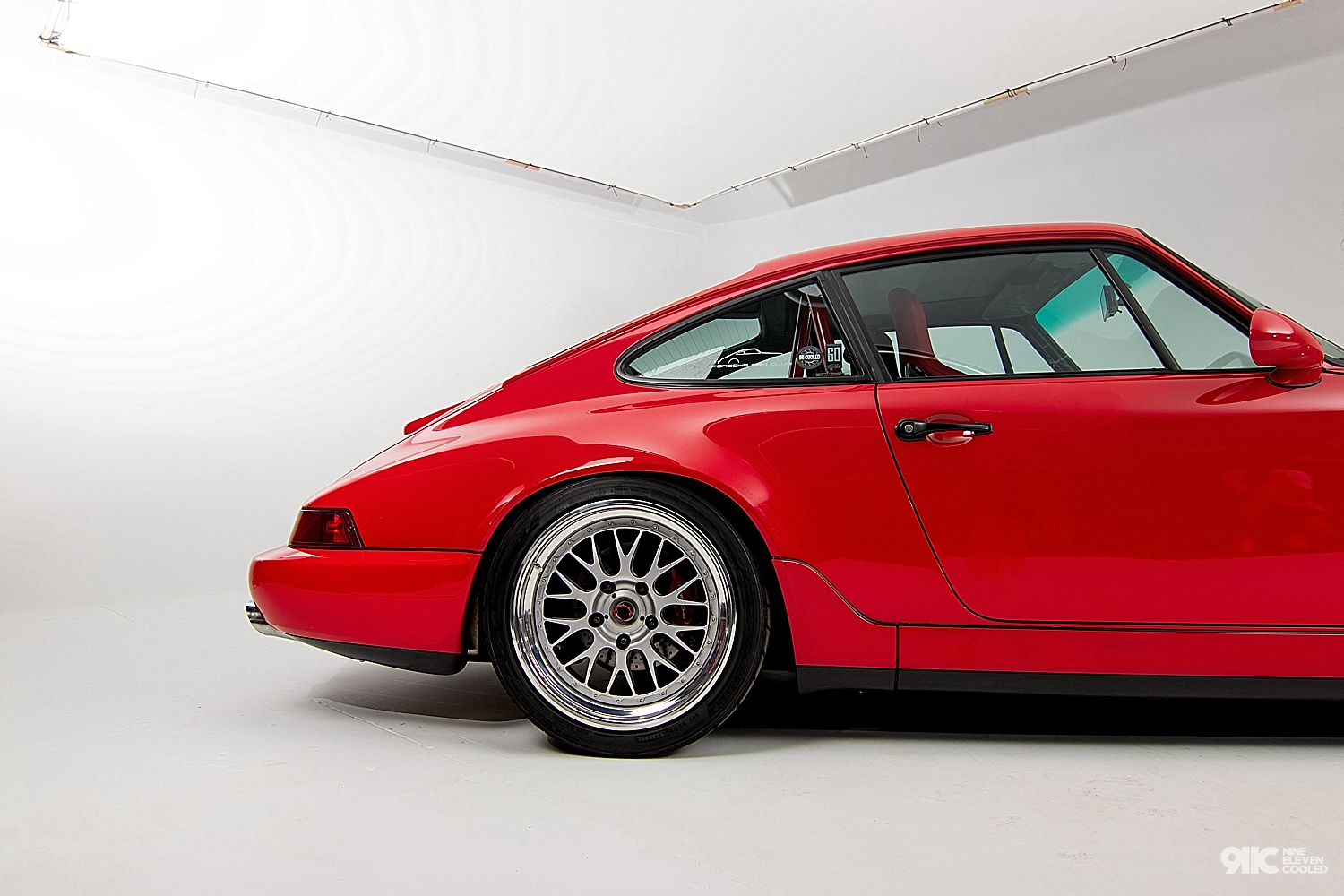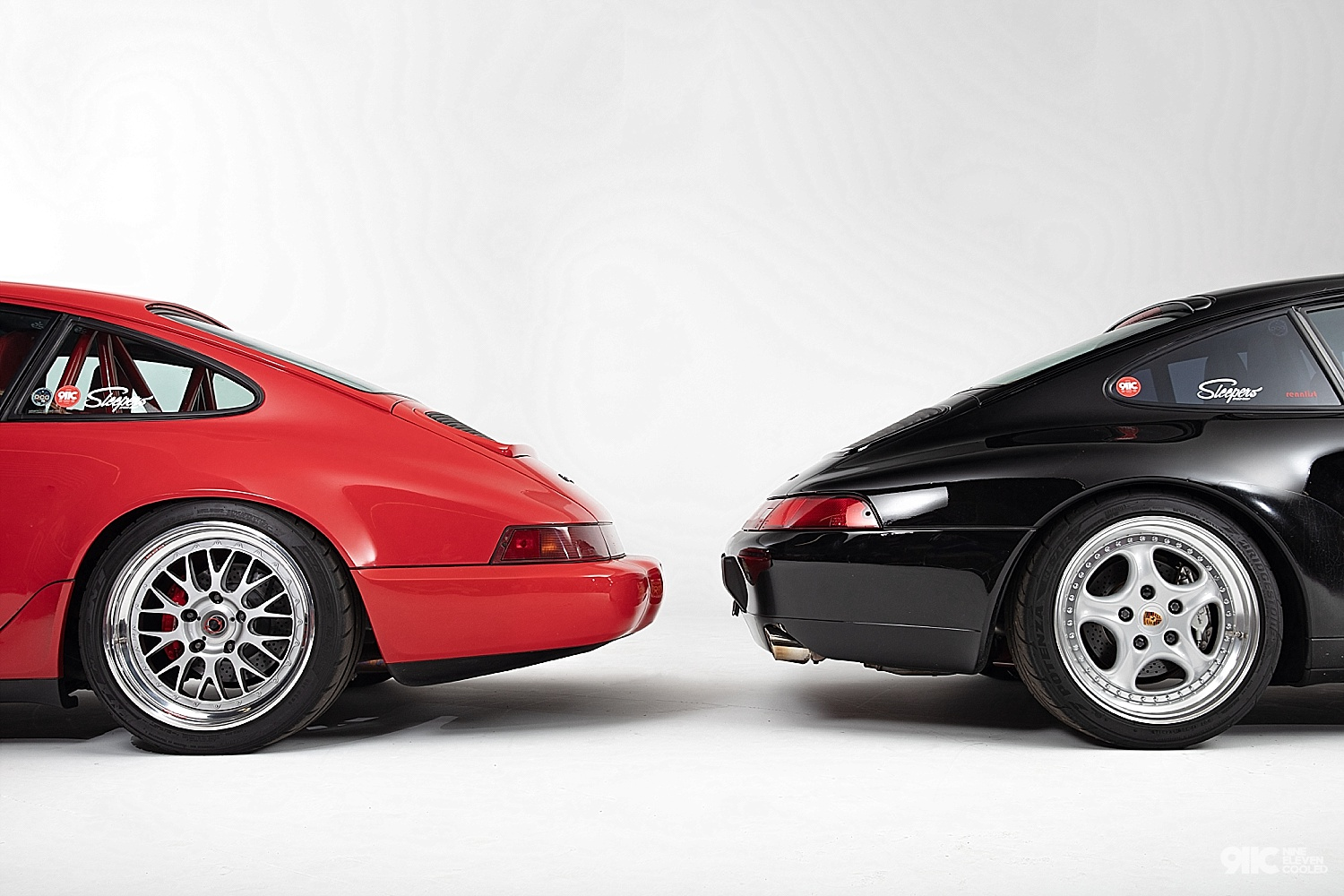 I didn't have time to fine tune my edits since I was in a hurry to get this blog up but I cleaned up what I could quickly to get the "ass to ass" shot. lol.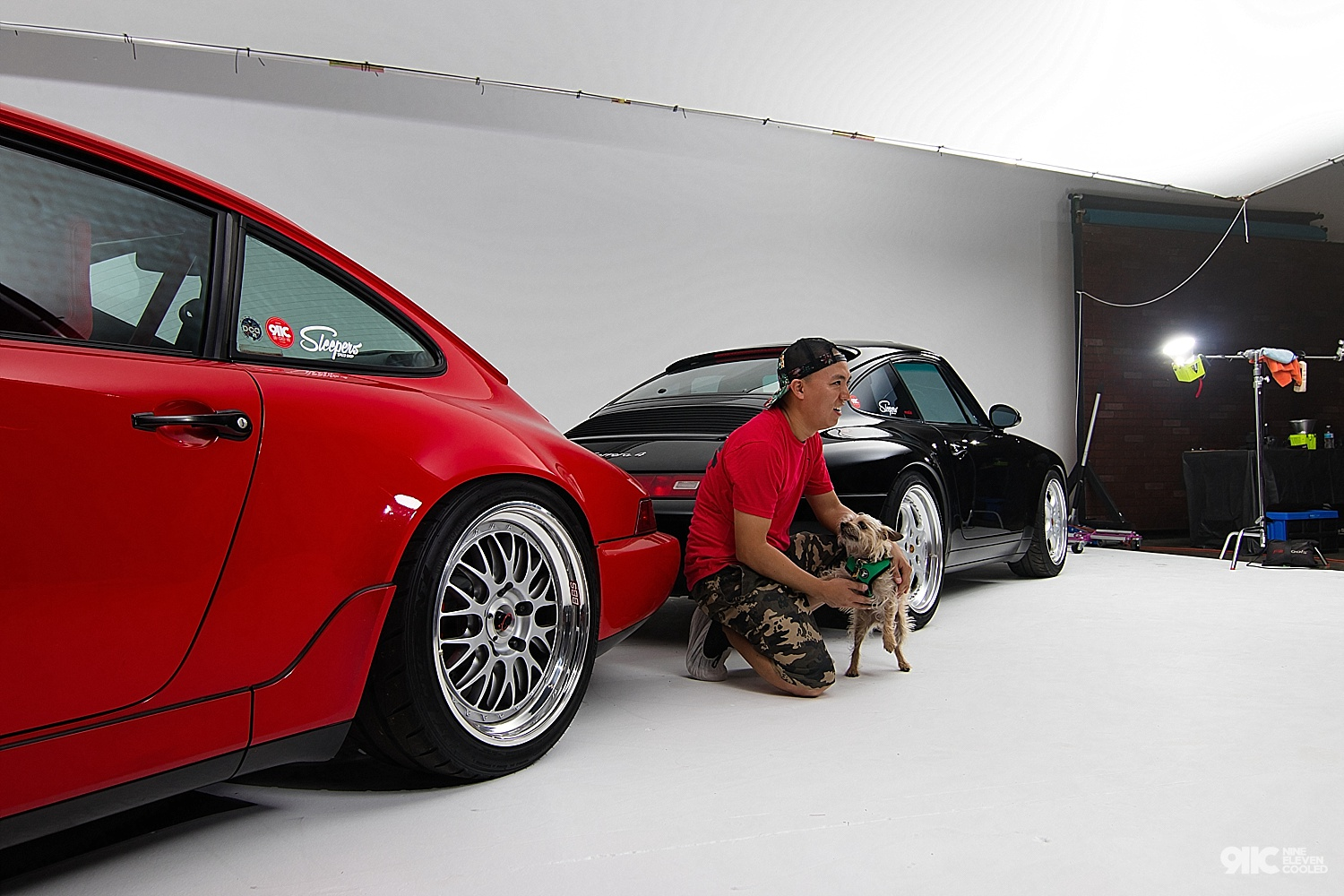 Our  little rescue Rosie is a bit camera shy. Being in front of all those people and then the flashing lights was a bit too much for her to take in. Maybe next time Rosie.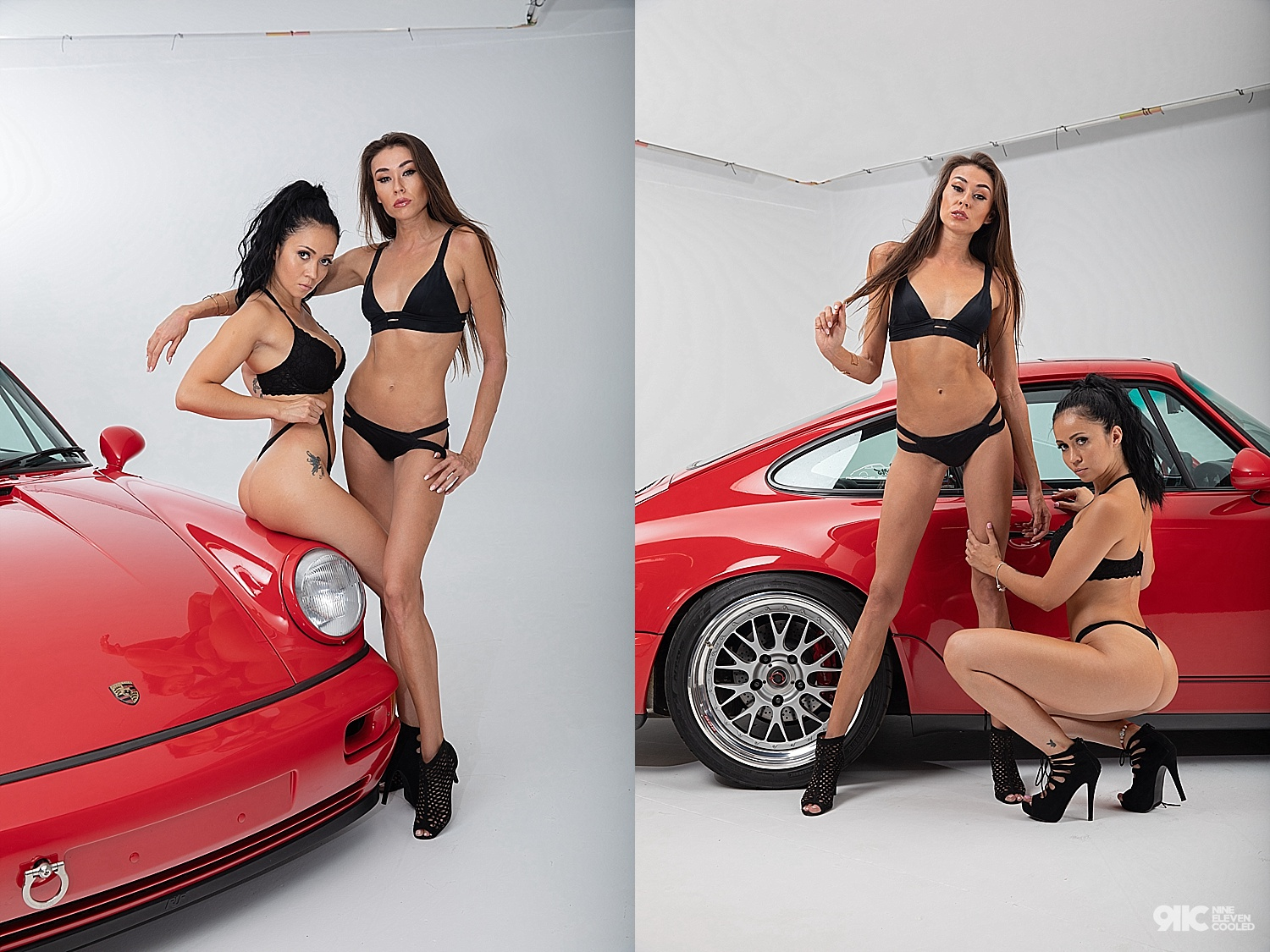 Thanks to @thefinestmodeltalent for sending two models over. I haven't shot models and cars for a long time but had to get a few in so the girls could have something for their time.
Big thanks also to Tarek (@tarek_twal) for the hook up on the Waba Grill catering. The food was amazing. Big thanks to IE Photo Rentals for bringing the extra gear for people to test out. Go check them out at http://www.iephotorentals.com.
Also my biggest shoutout goes to my boy Bryant (@bryantlambert) of @attainmediastudios for letting me host an event here! Thank you for your hospitality and hard work. Love you bro!
Also last but not least, Denis @_dpod_ for taking over the vlog so that I could host for all of the people who showed up. The video exists cause of you and also my wife Methuselah @911_lovegrey for her steady pans.