Hello 911 fans!
Today was a special invite to Ken Block's newest Gymkhana video: Climbkhana. It was being premiered at the gorgeous Petersen Museum where a small but select group of Porsche fanatics were present. Some of the more well known guys in the industry included: Magnus Walker, Rod Emory, Ken Block, Jeff Zwart to mention a few.
There weren't too many Porsches present but the ones that were, well they were all on fifteen52 wheels. I met Mark who owns a cherry mint C4 in white. I talked to Mark months ago about seeing if his car was for sale….
The premiere was awesome as it was filled with dinner, alcohol and well… thats all you need to have a great time.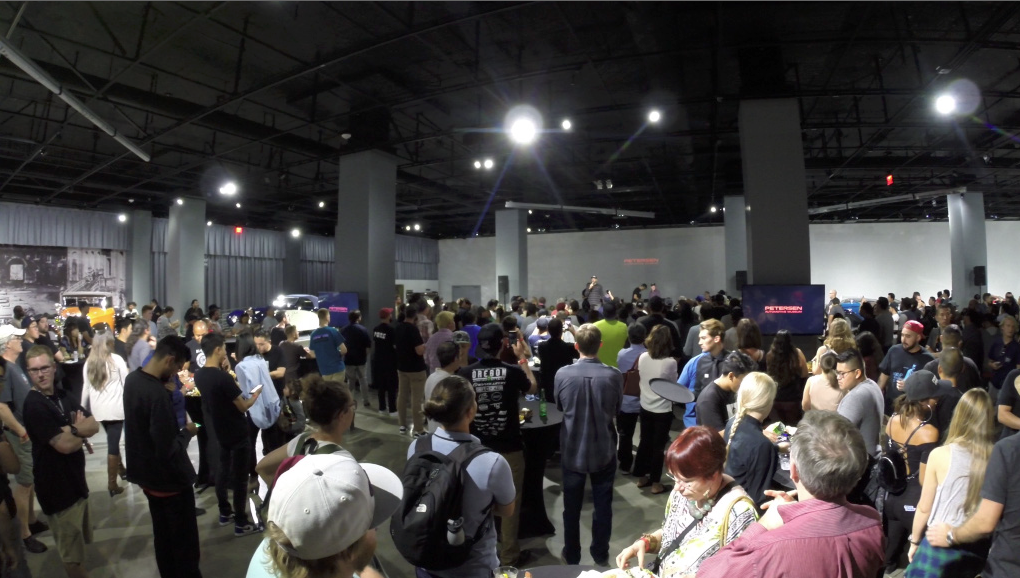 I am going to keep this one short but thanks to Dionne at Toyo Tires for the connect on the premiere.
Til the next one guys
Drew