Cars after Dark has come and gone and what a show it was! The very first show hosted by Heritage Gruppe, Auto Conduct and Cooled Collective which featured modified cars from the 60s, 70s, 80s and 90s. Creating a vibe was super important to us and we wanted to do that by providing an evening show as the sun was setting after a long work week.
As you know, hosting takes quite a bit of energy so I was not able to properly document the event as I would normally have the capacity to do so but with the help of some talented photographers, I was able to get even greater coverage of the event for those of you were who weren't there. So please make sure to give them a follow and hit them up for prints if you find anything to your liking.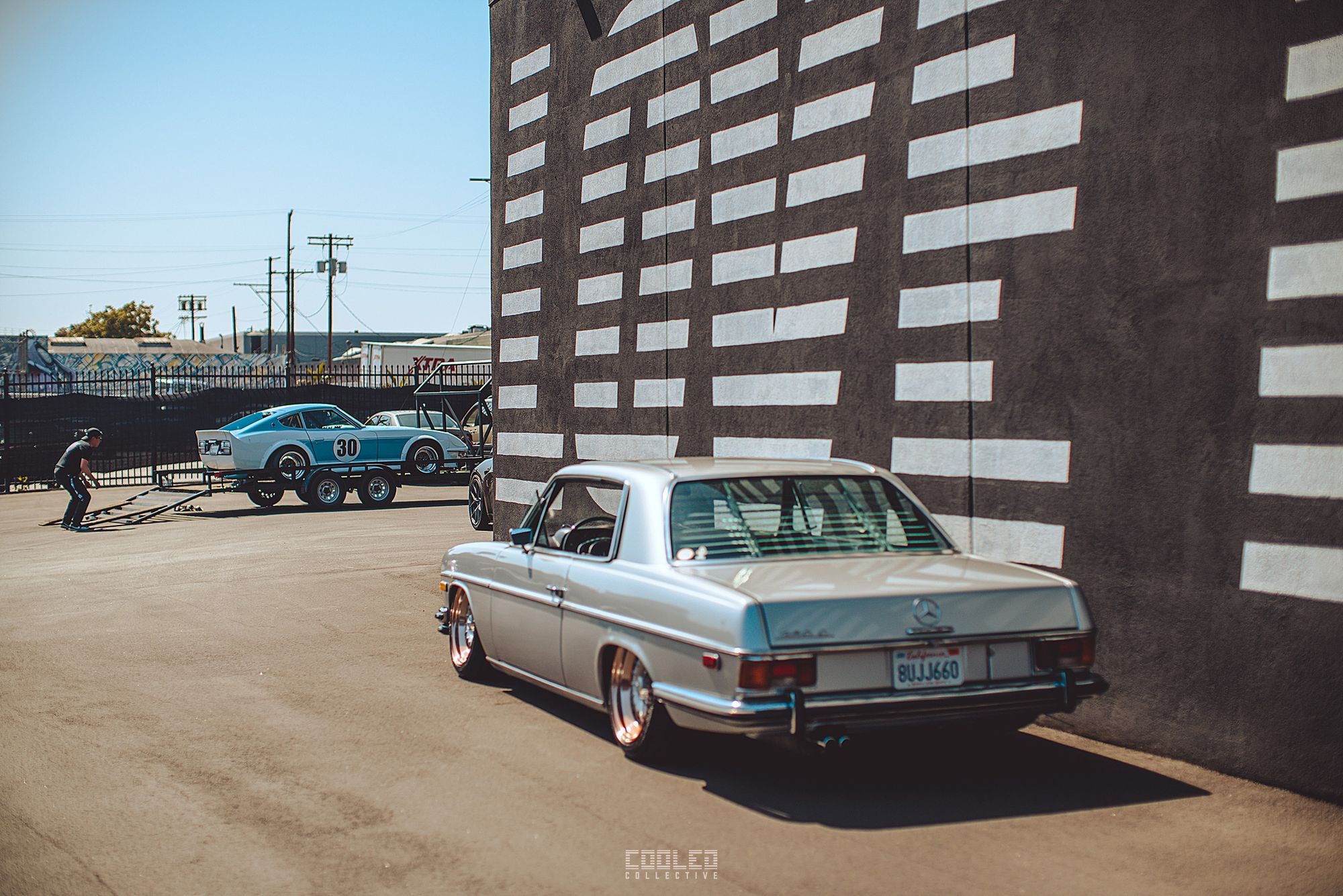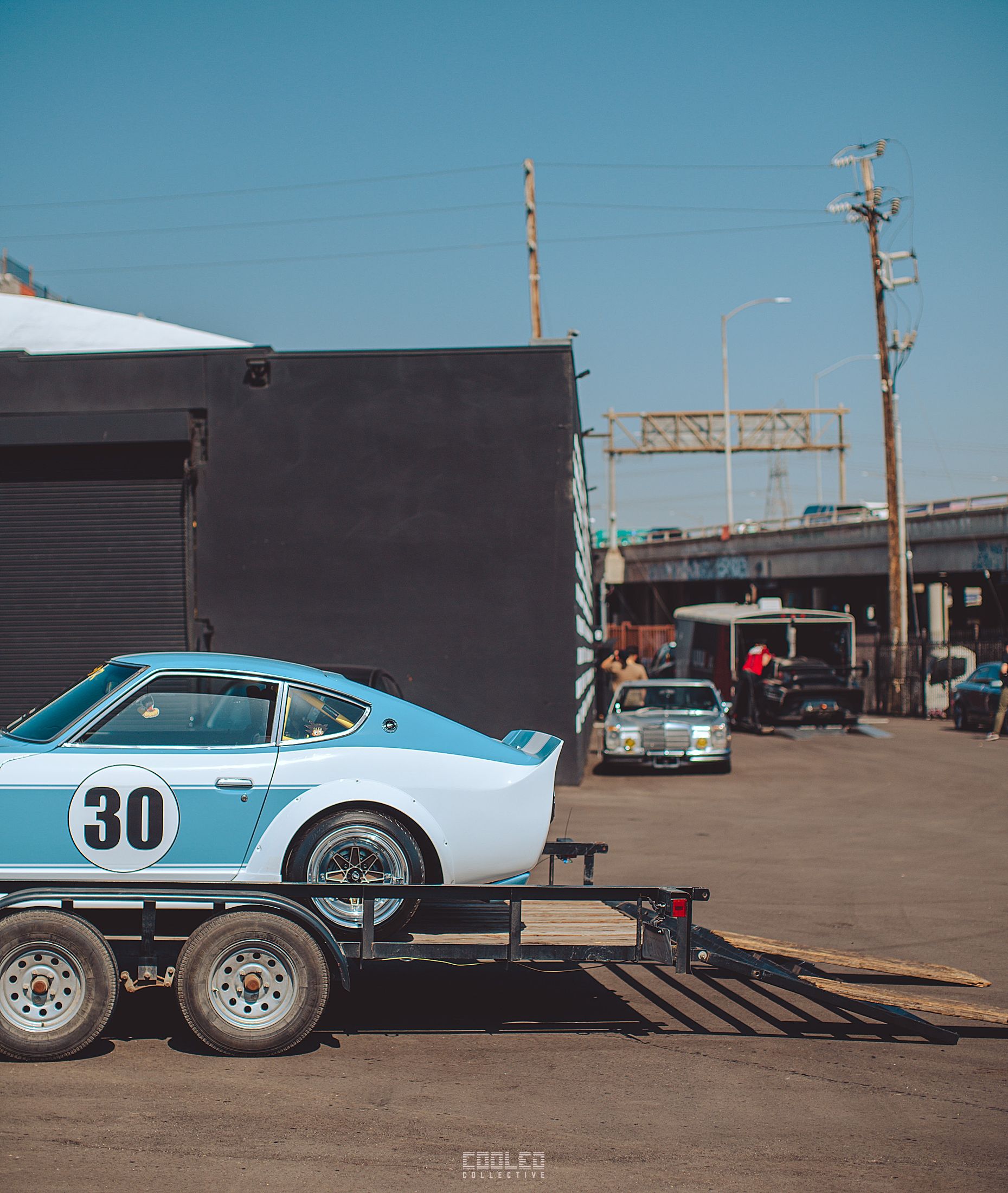 Right off the bat, we had CJ and Oscar coming in to setup. Oscar in his Liberty Walk S30 and CJ in his 71 Benz Coupe to set off those old school feels and as that was going on, friends and sponsor from WRTeknica came with the full carbon Porsche 935 to really set the vibes. To see this iconic vehicle displayed for all of the fans who normally wouldn't have access to it was such a blessing, so thank you to Blake (the owner) and WRT for making that happen.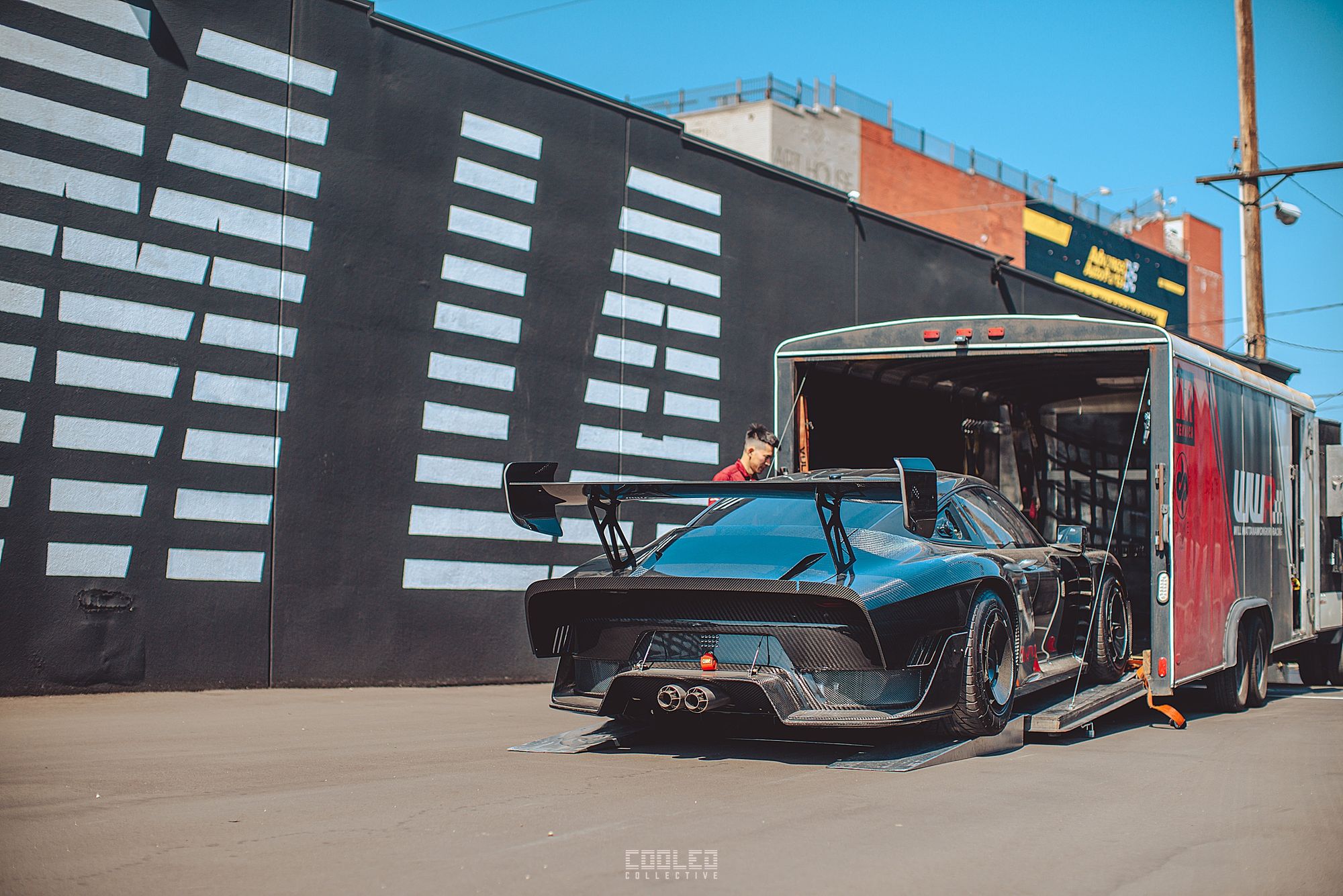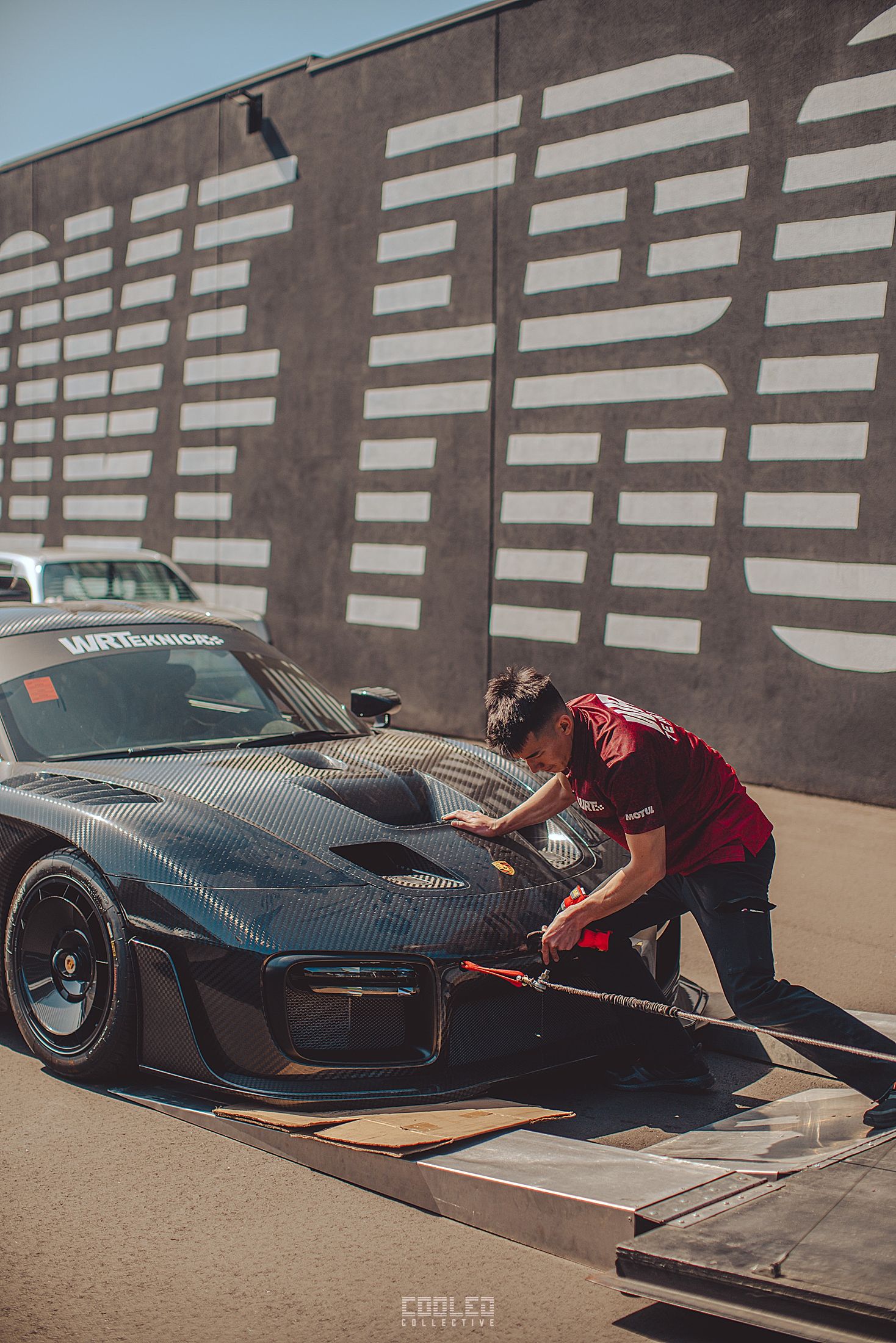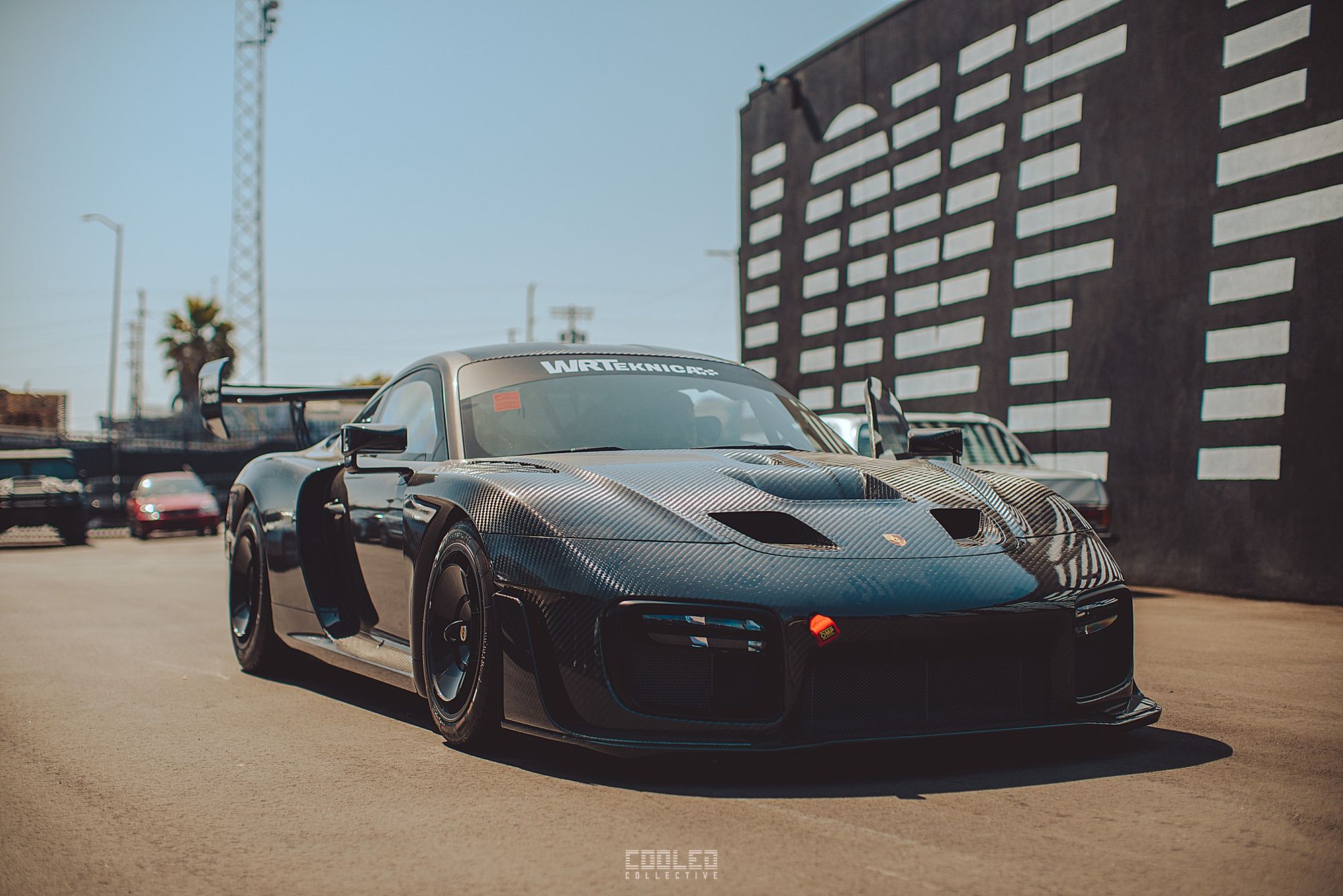 As you know, hype builds hype so when the time came for people to load in, a majority of everyone came in at the same time but luckily it all worked out. Sitting pretty from being dropped off early was Ken's Starlet alongside Hansel aka Leen Customs Skyline sedan.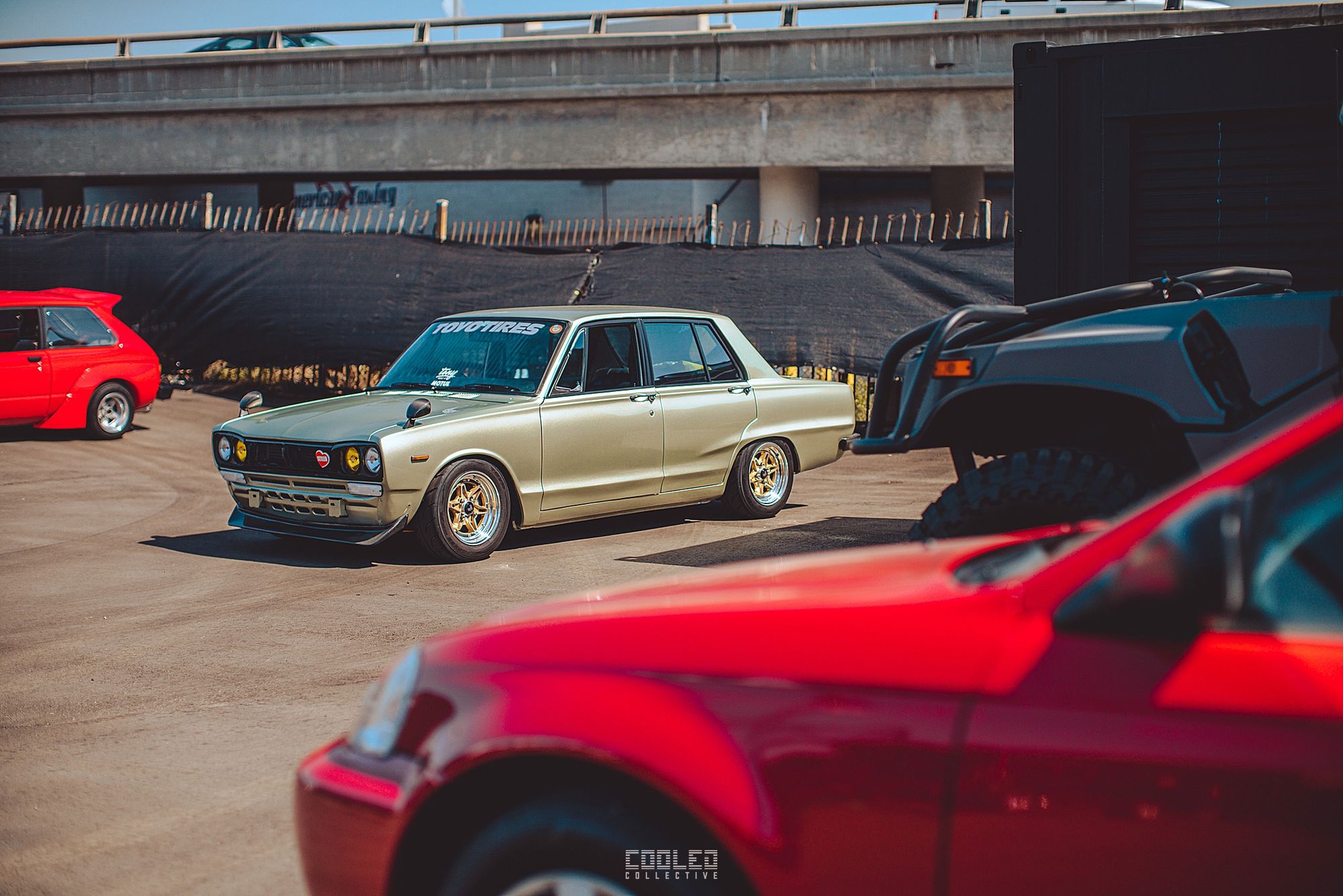 Moments later my boy Paul Nguyen brought in his drop top VW Bug with some fresh ivory wheels he just put on. I haven't even gotten a chance to talk to him about it in depth because it was such a crazy week but his ride had a lot of people falling in love with VWs all over again. What a pairing next to CJ's coupe.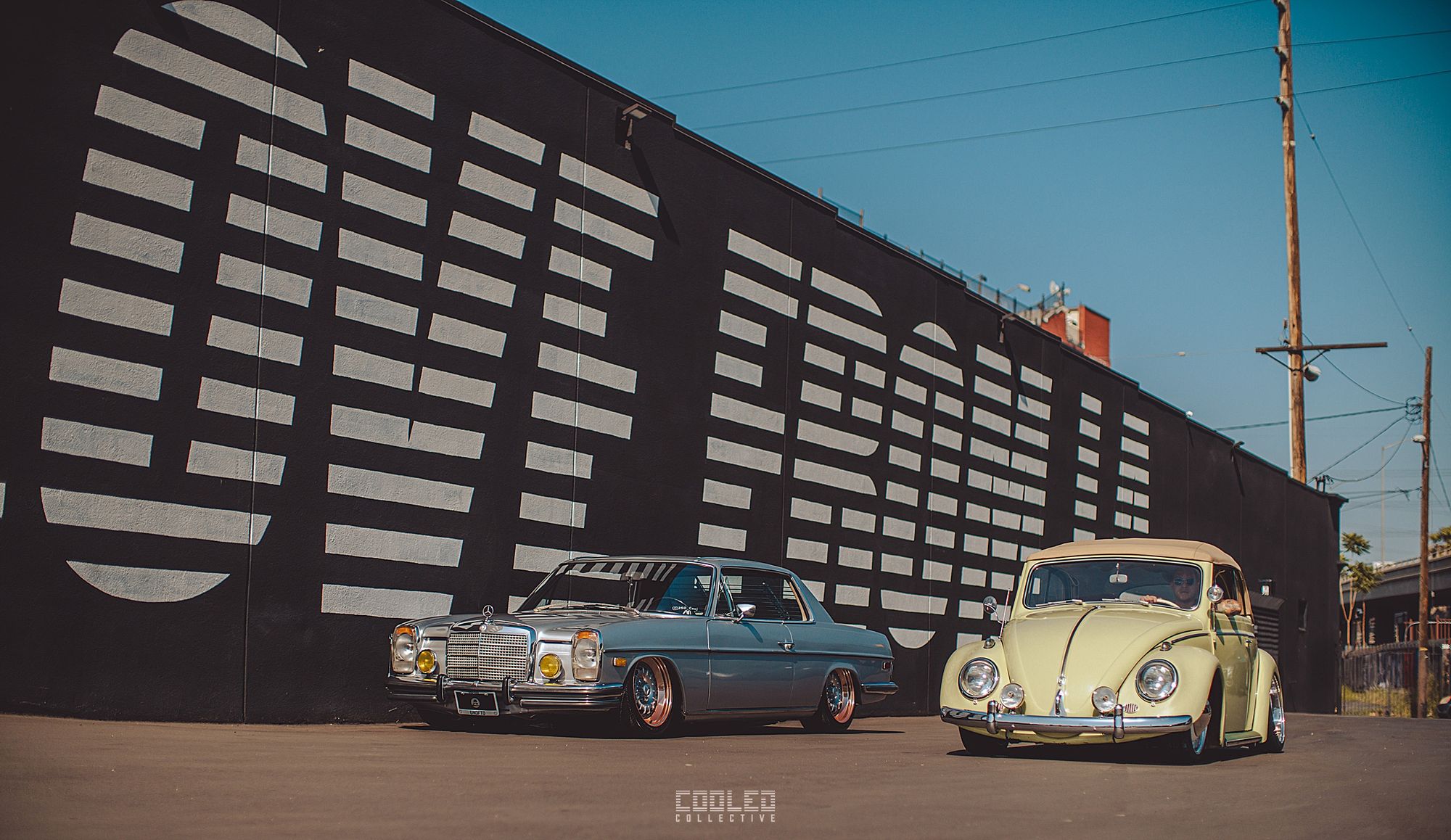 While we were waiting for our title sponsor, SMG Werks to fill the space in front of the Arcade, we had some good company with the space being held by Joe M Shop's Porsche 930, Mike Truong's Rothsport 993 and an iconic Bandit.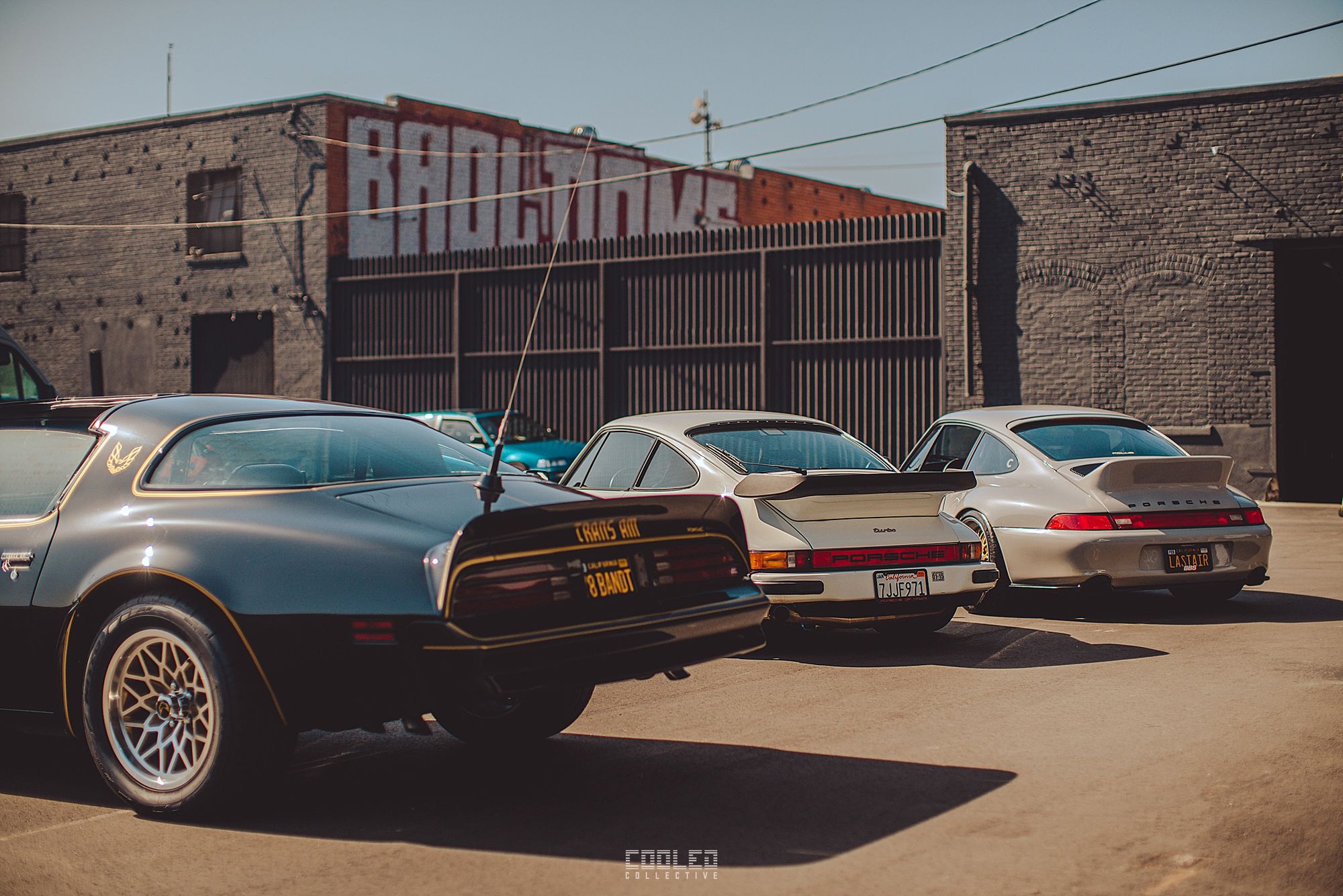 One of our other main sponsors came from Ali's new premium detailing company called Carmistry. He was also super generous to give away 3 detailing kits to the raffle that surely put a smile on the winner's faces.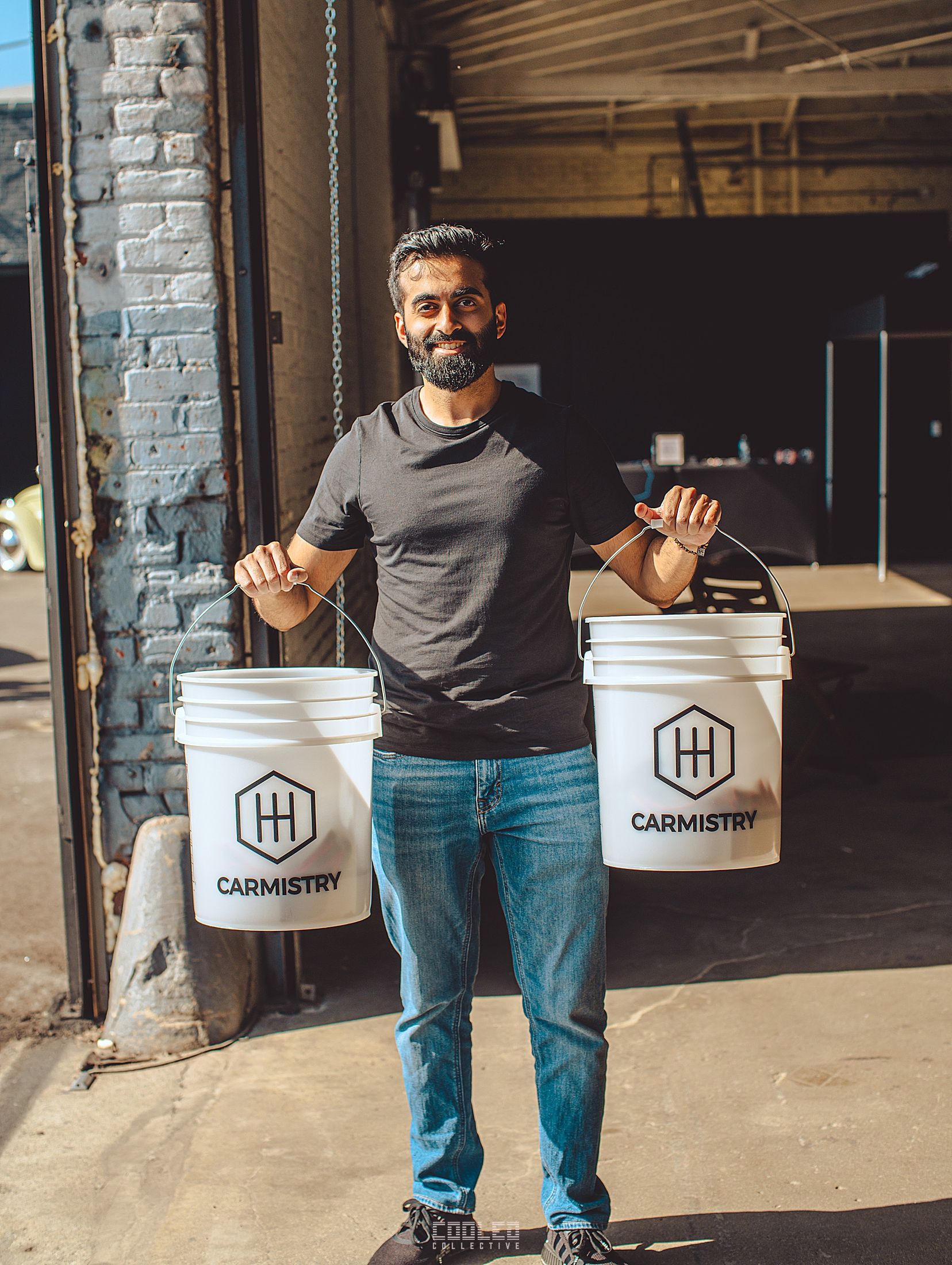 Had some friends bring in some heat such as Angel with his real JDM ek9 with all of the bells and whistles, Davie with his white on white Quattro, Verone in his Defender D90 and Turbo Tony in his boosted BMW 2002.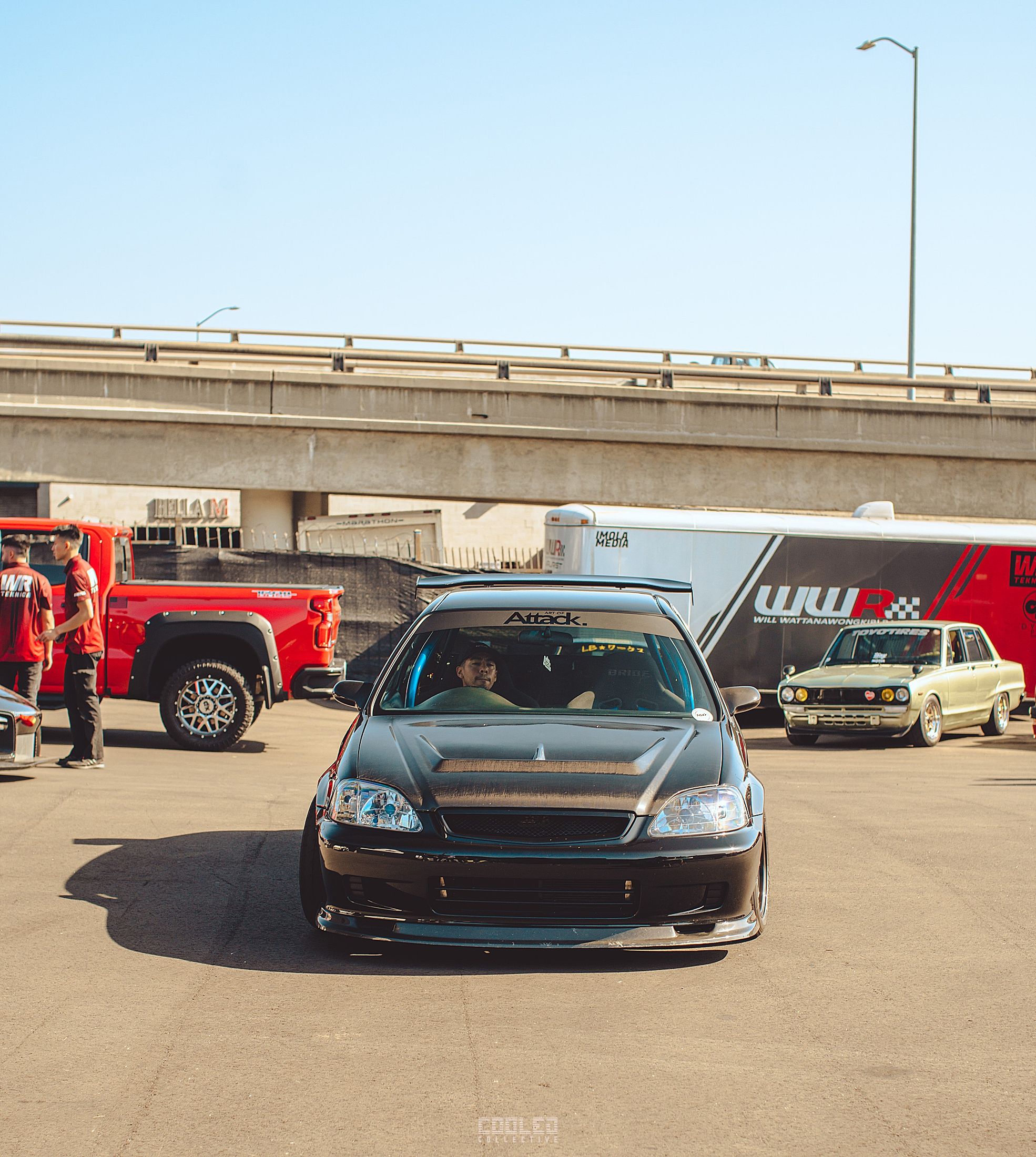 Glad we had Tony and Hansel set some time to pose in front of my lens. Always good vibes with these dudes.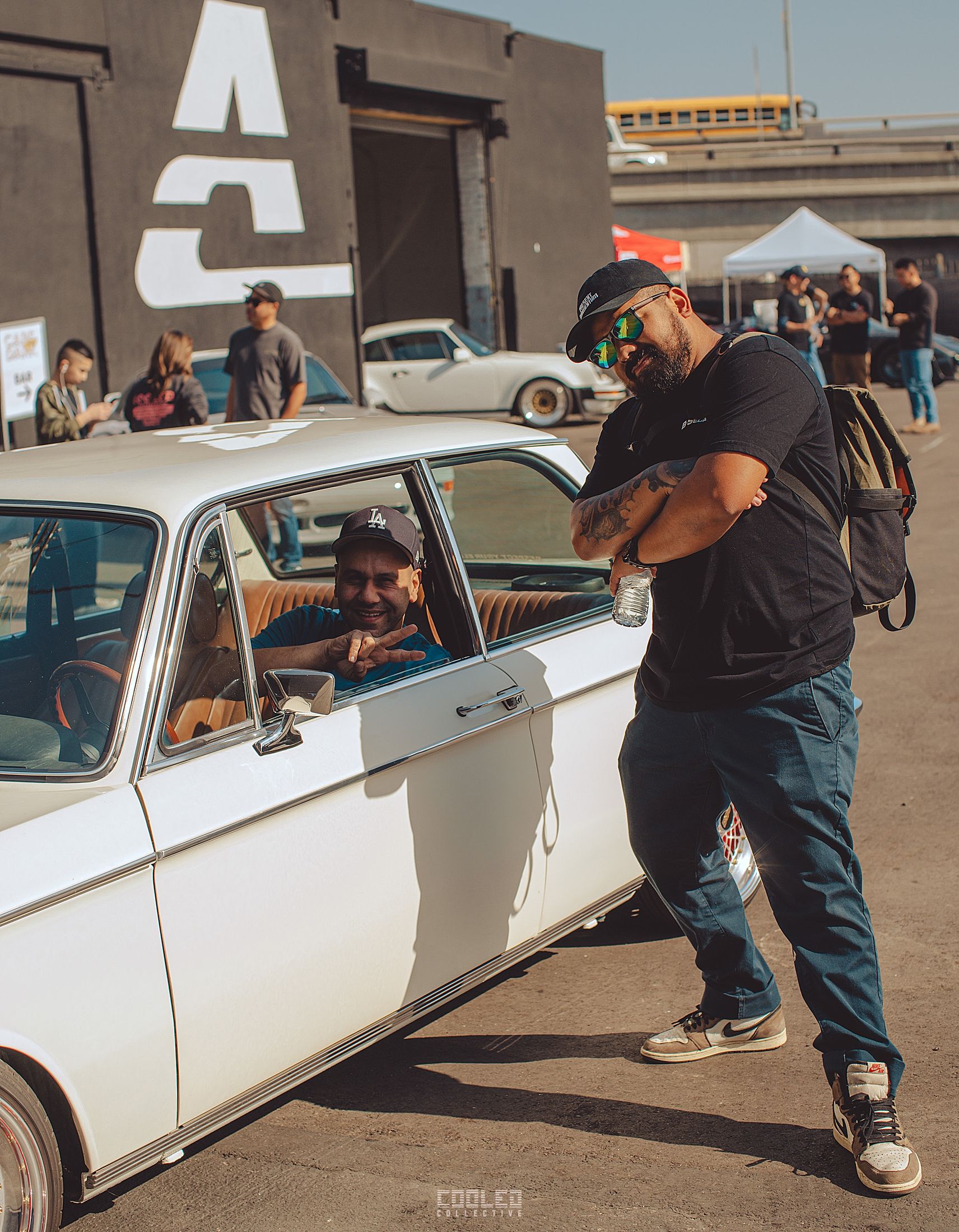 As the BMW and Benz hallway was getting filled, I started to fill the corner for the Hot Hondas which was made up of Jayvee's EF, Angel's EK9, Michael's boosted NSX and Robert's Monte Carlo Blue on OG Bronze TE37s.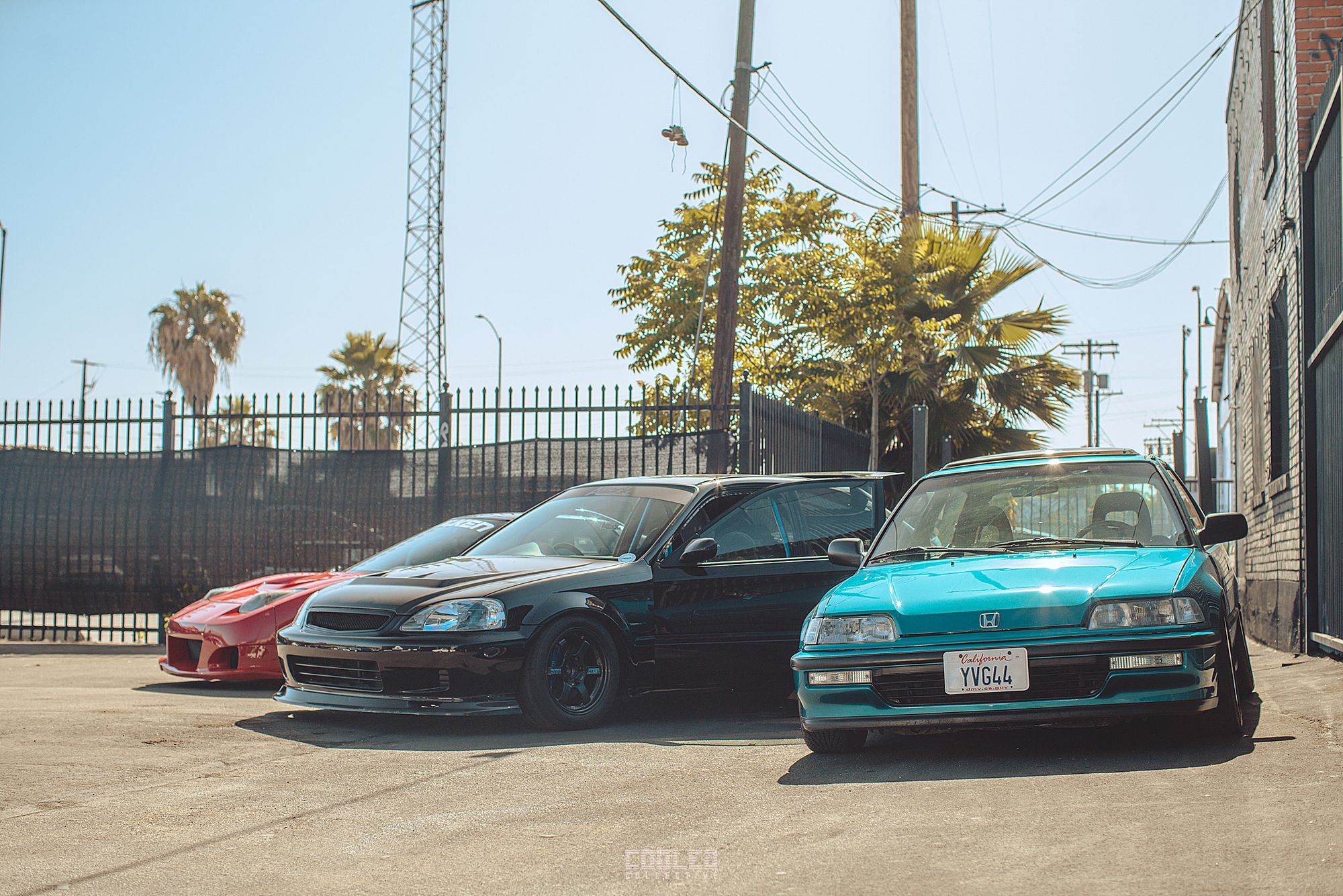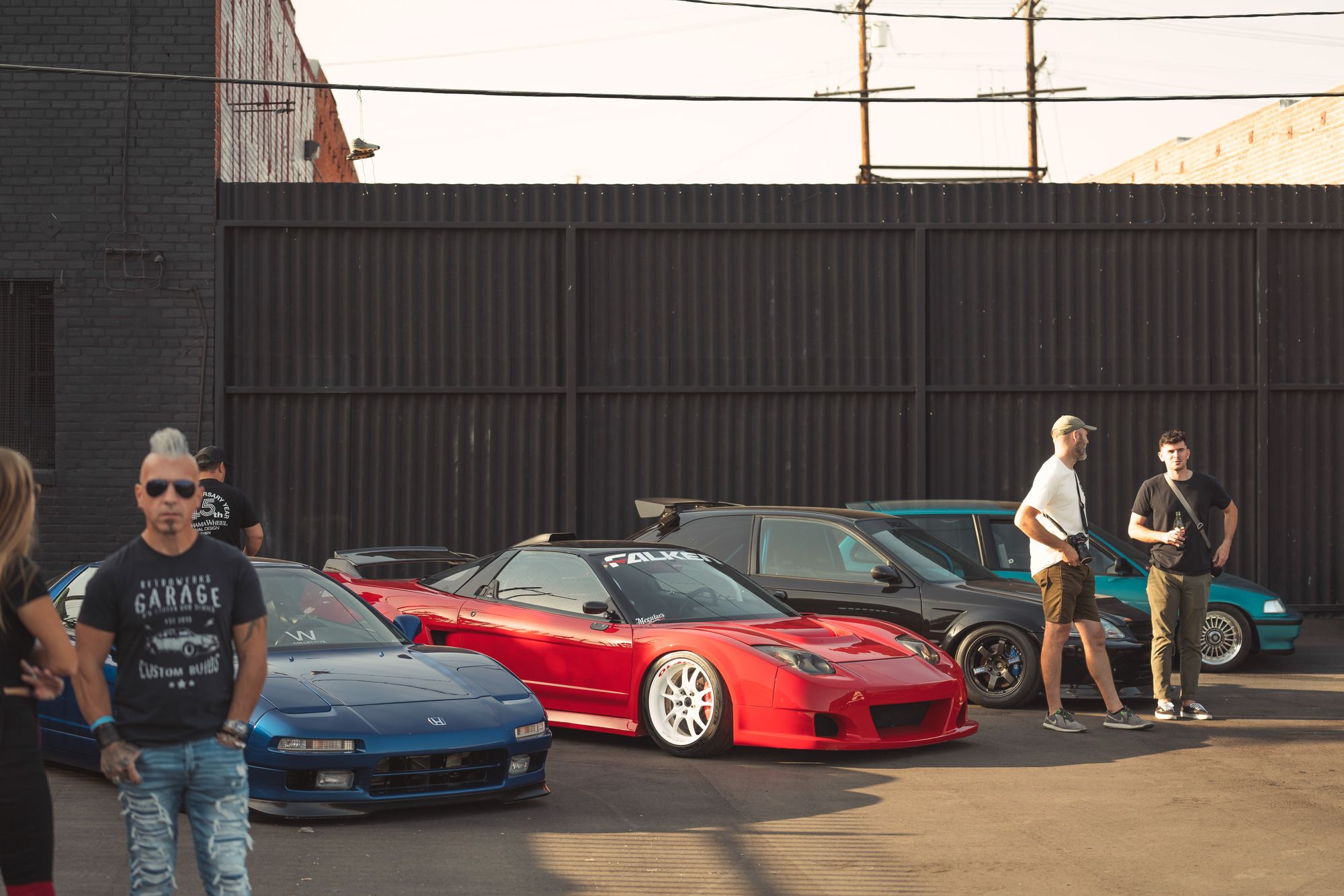 Meanwhile in the air cooled 911 room, we had just gotten David Keen's gorgeous 901 hot rod set up on a rack to be displayed for all the fans to marvel at. David had told me how a show like this was way out of his normal type of gathering of early morning cars and coffee but how he was very stoked to be a part of it.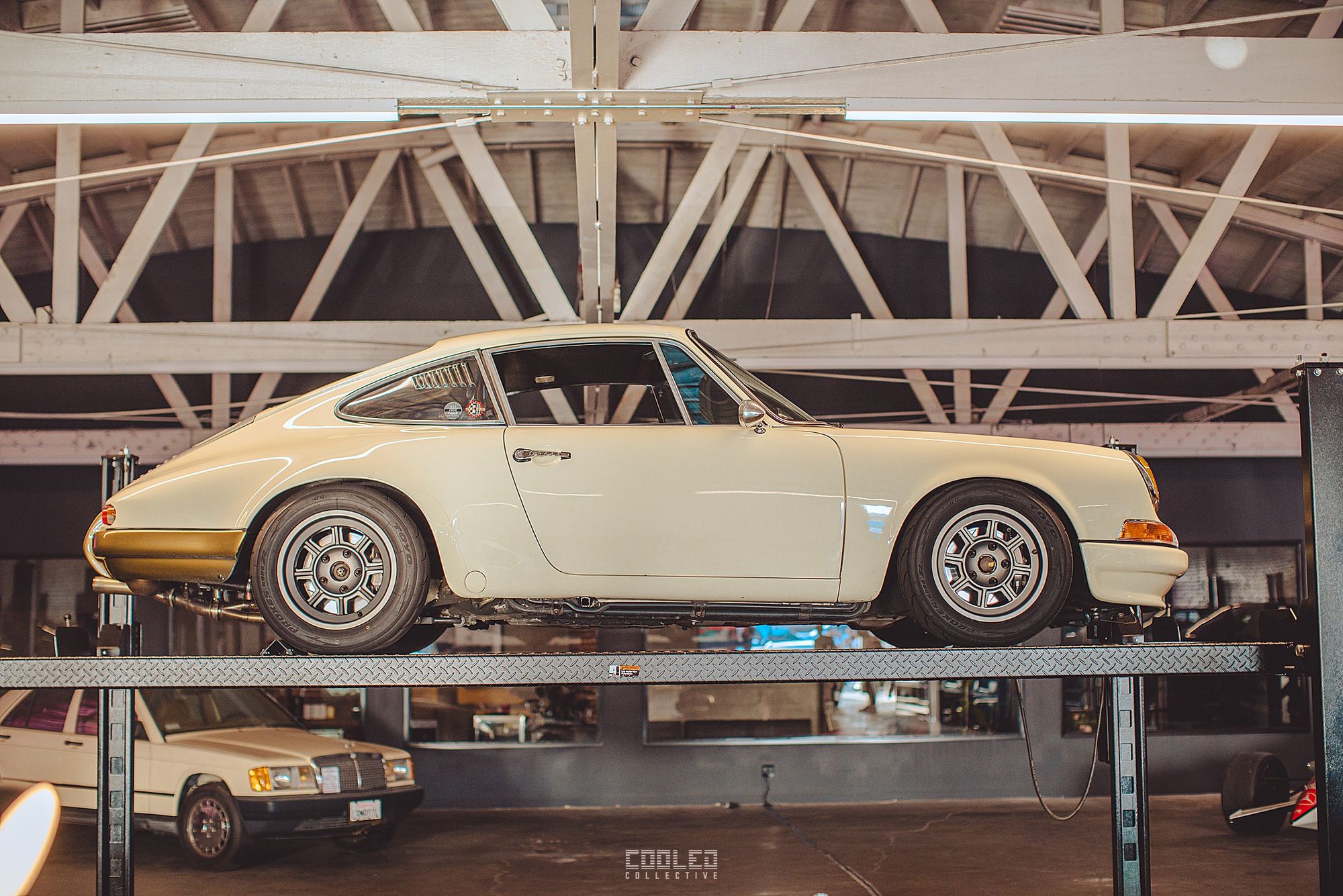 In good company, he shared the space with my CF boys, Jared with the dark grey 964 on Regamasters, Jason in his newly painted Talbot yellow air'd 964 on newly finished BBS RS.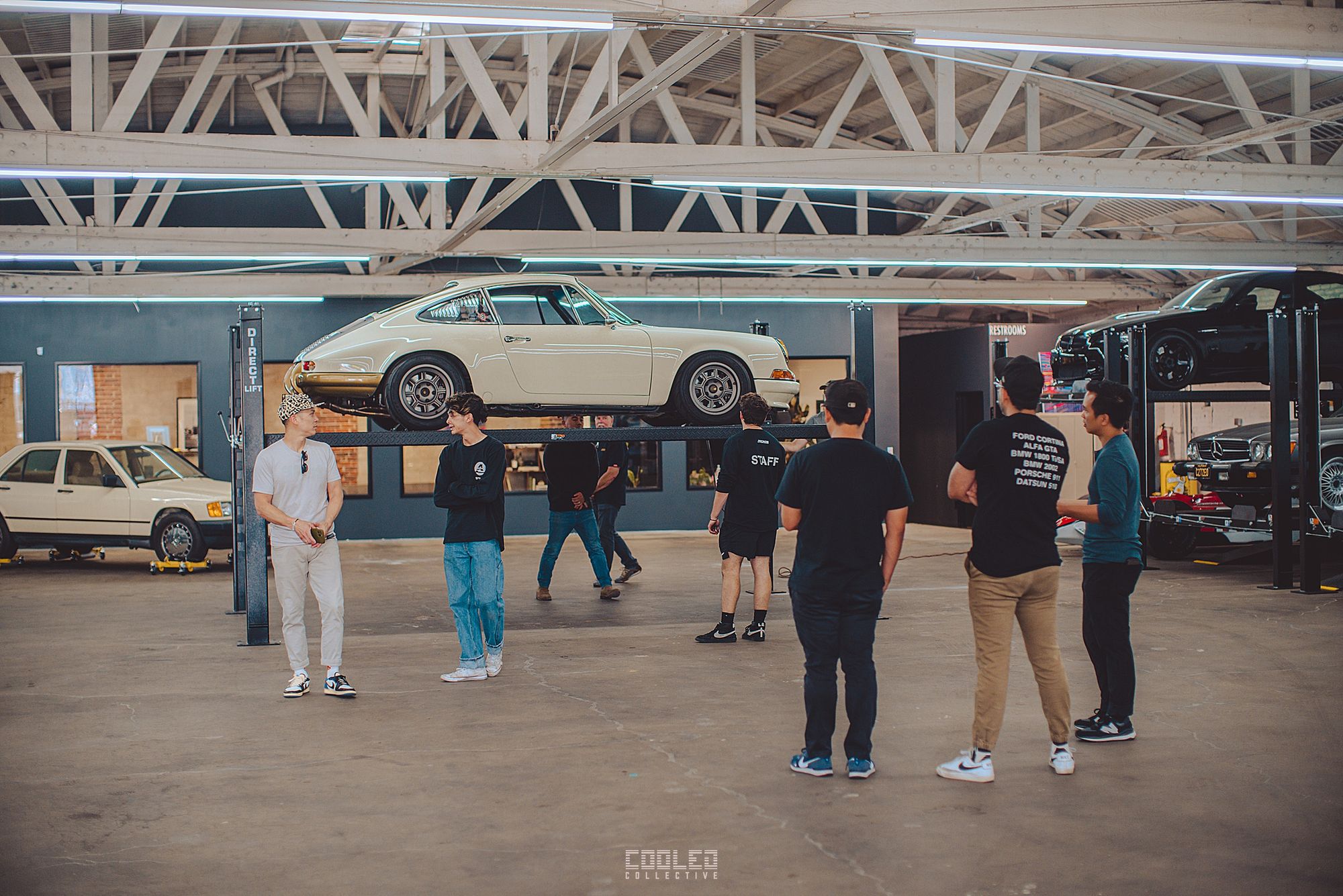 In the middle of all of the air cooled madness was my boy Daniel setting up his lounge for his bespoke key brand called Formawerx. He makes some of the best keys on the market. If you own a dope ass car, you have to get a key from him! Thank you Daniel for being a wonderful sponsor and support as always!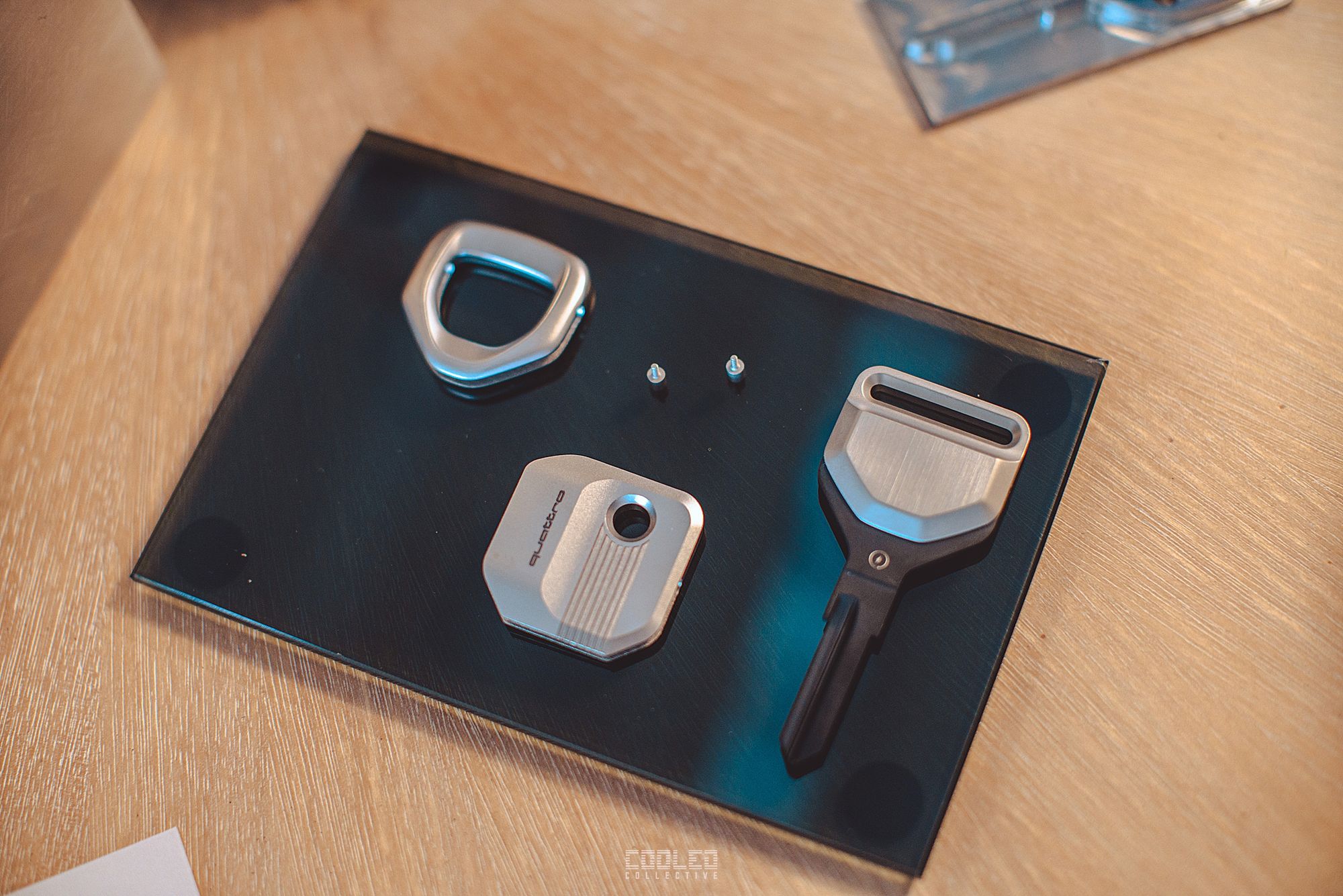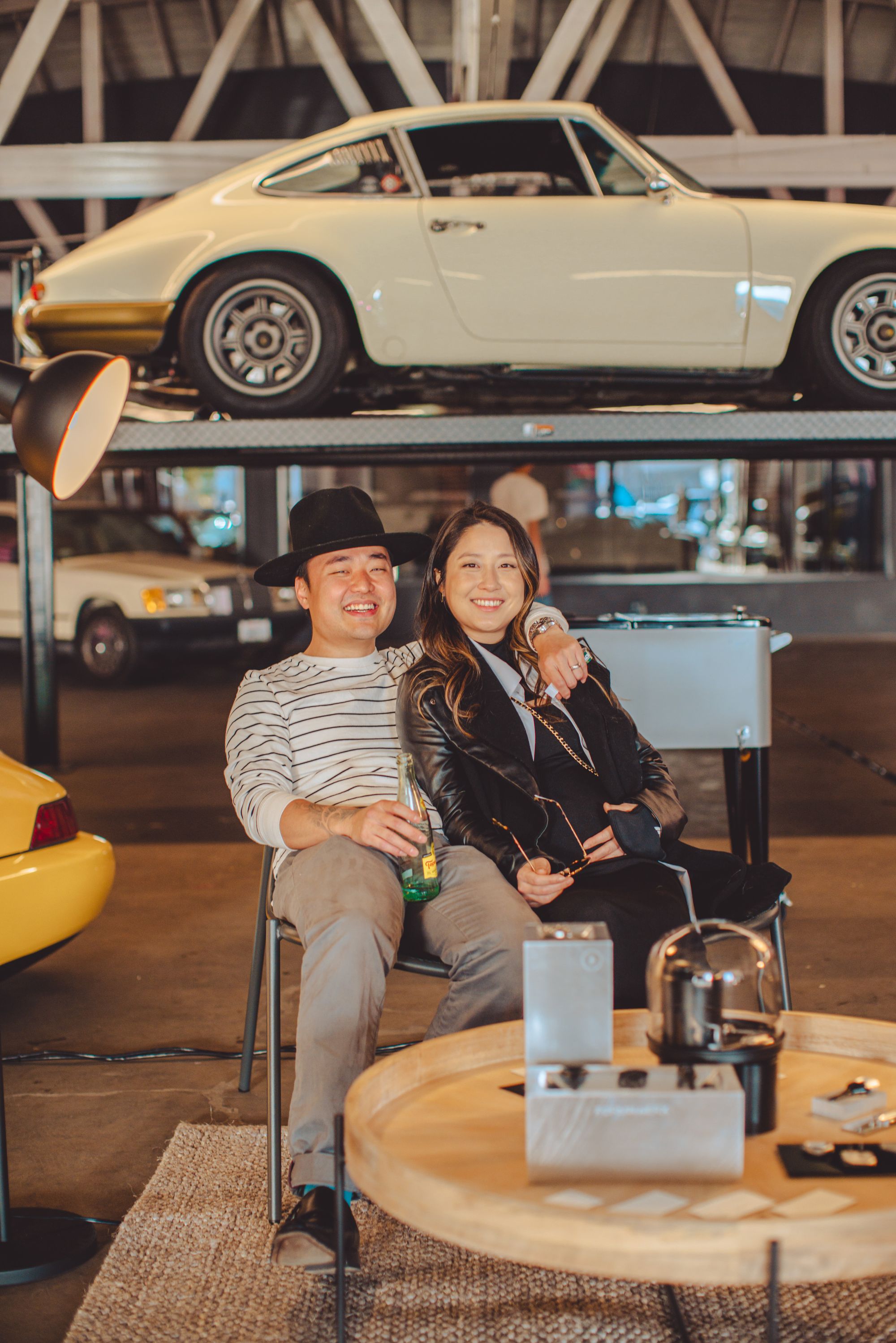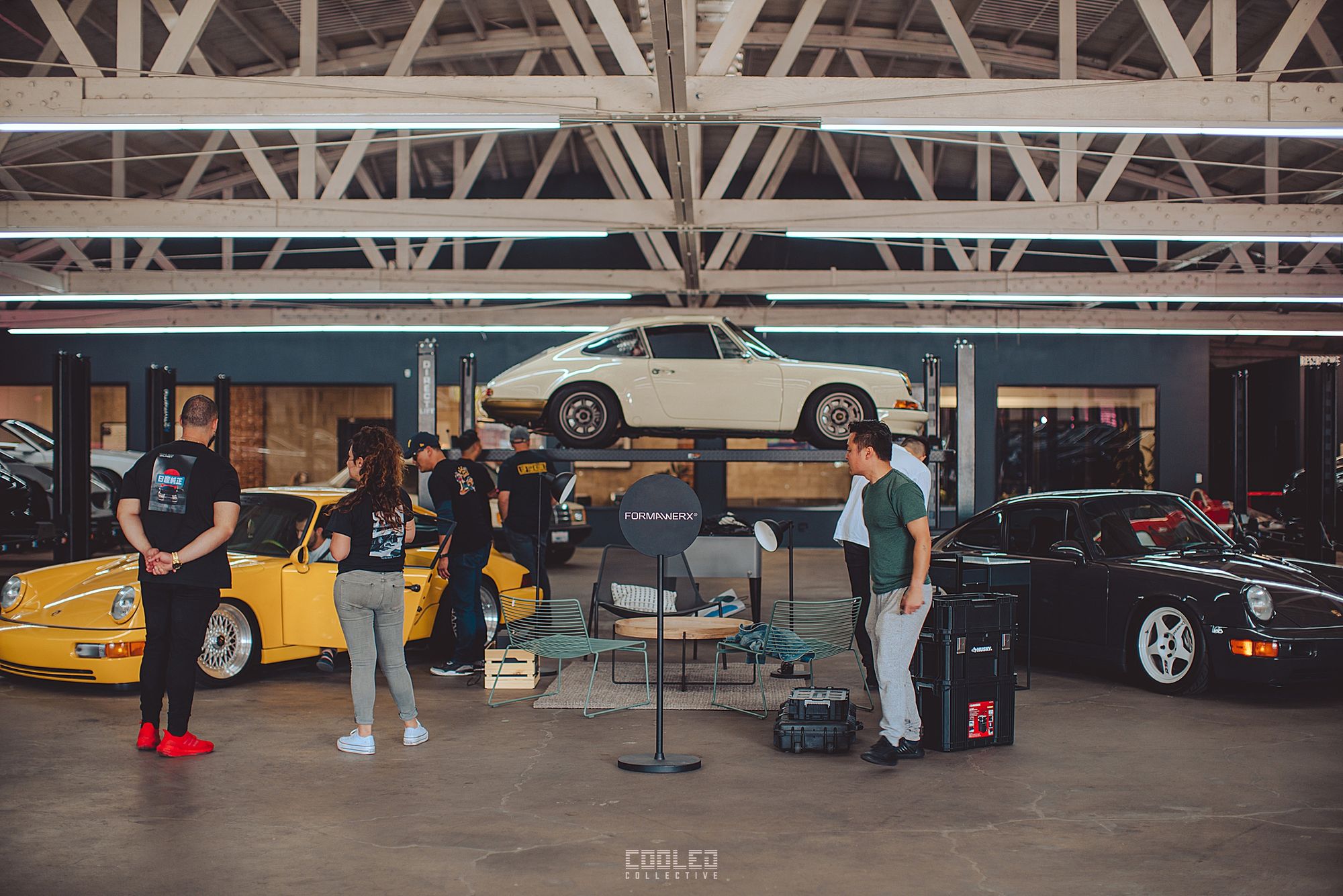 Just in front of them was Aaron's infamous 964 in Nardo Grey setting up his position. I had to find a new spot for Joe's 930 as the original spot for it got pushed off due to a truck that couldn't move but it ended up working out because the way it sat by roll up garage was marvelous!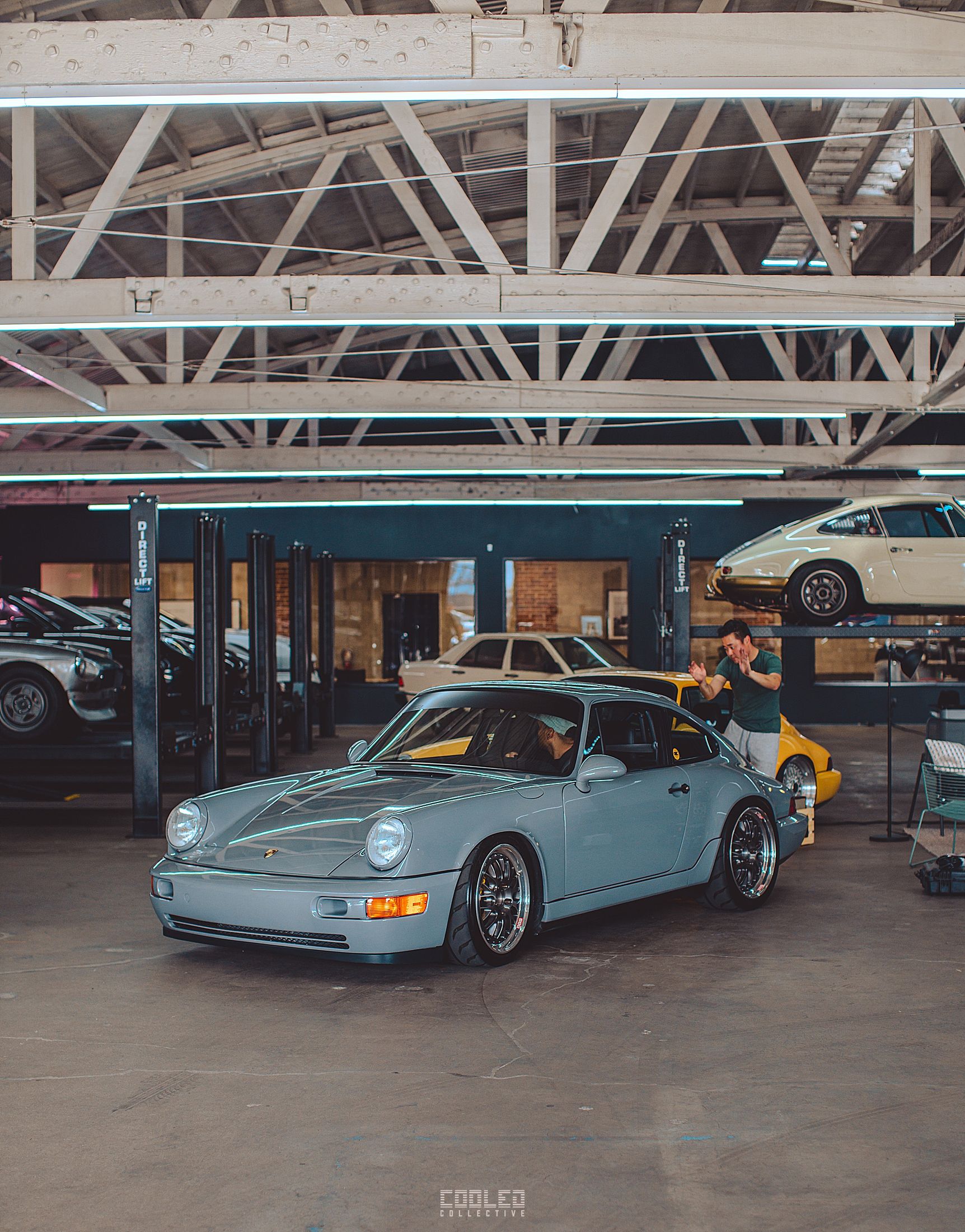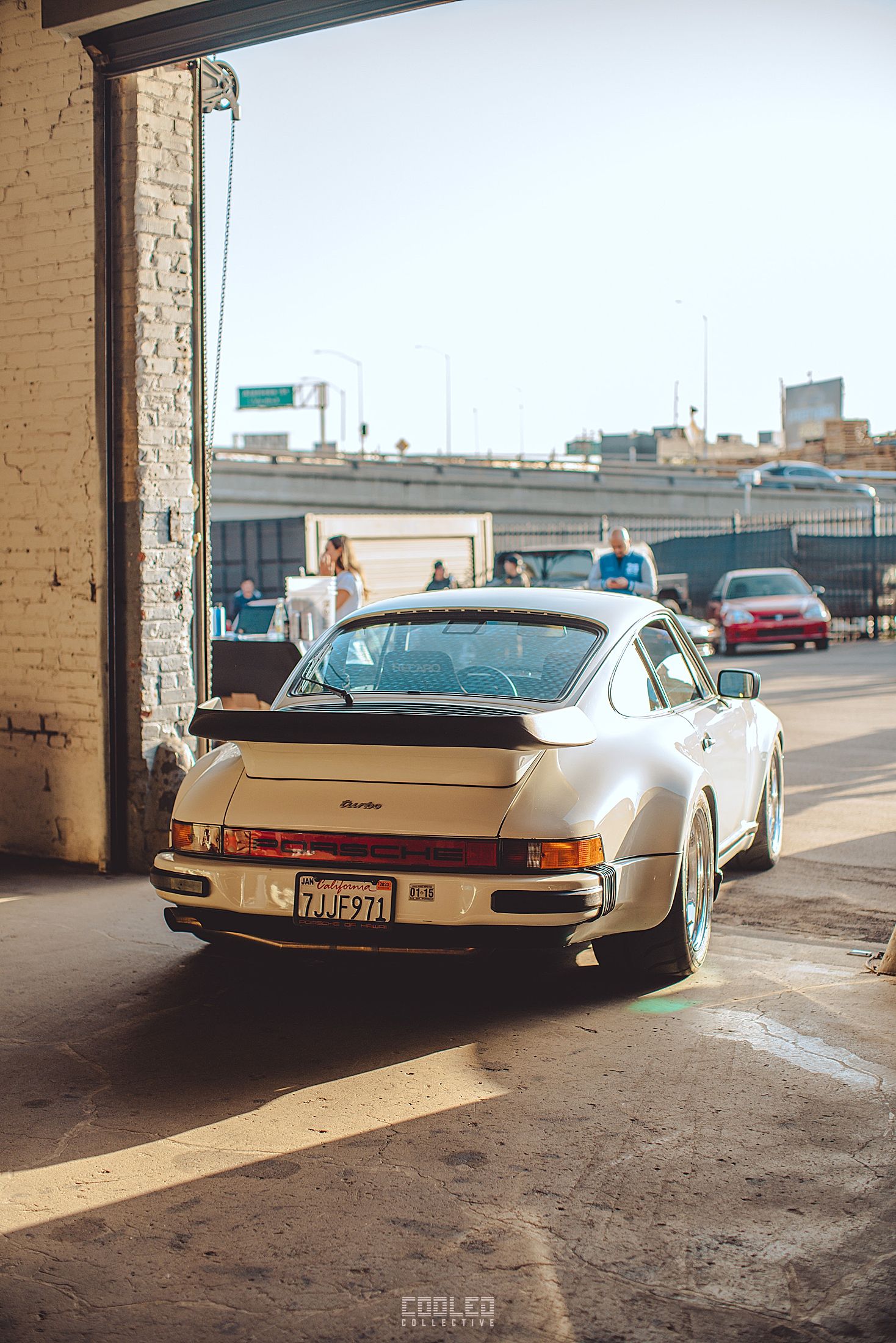 If you want to see a Ferrari in a class of its own, that would go to my dude LA who owns this one of a kind Ferrari Mondial. the fitment of this beauty is everything.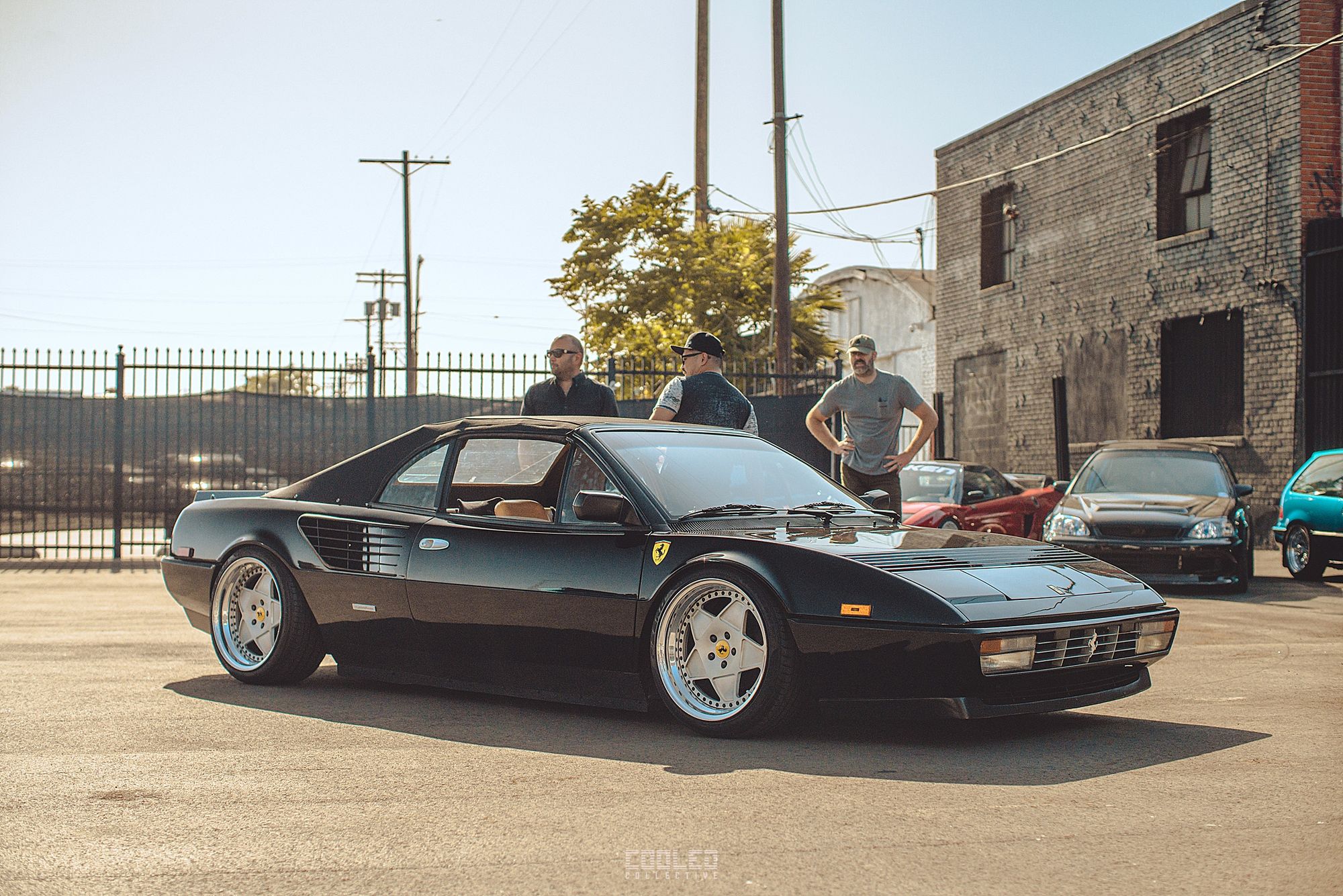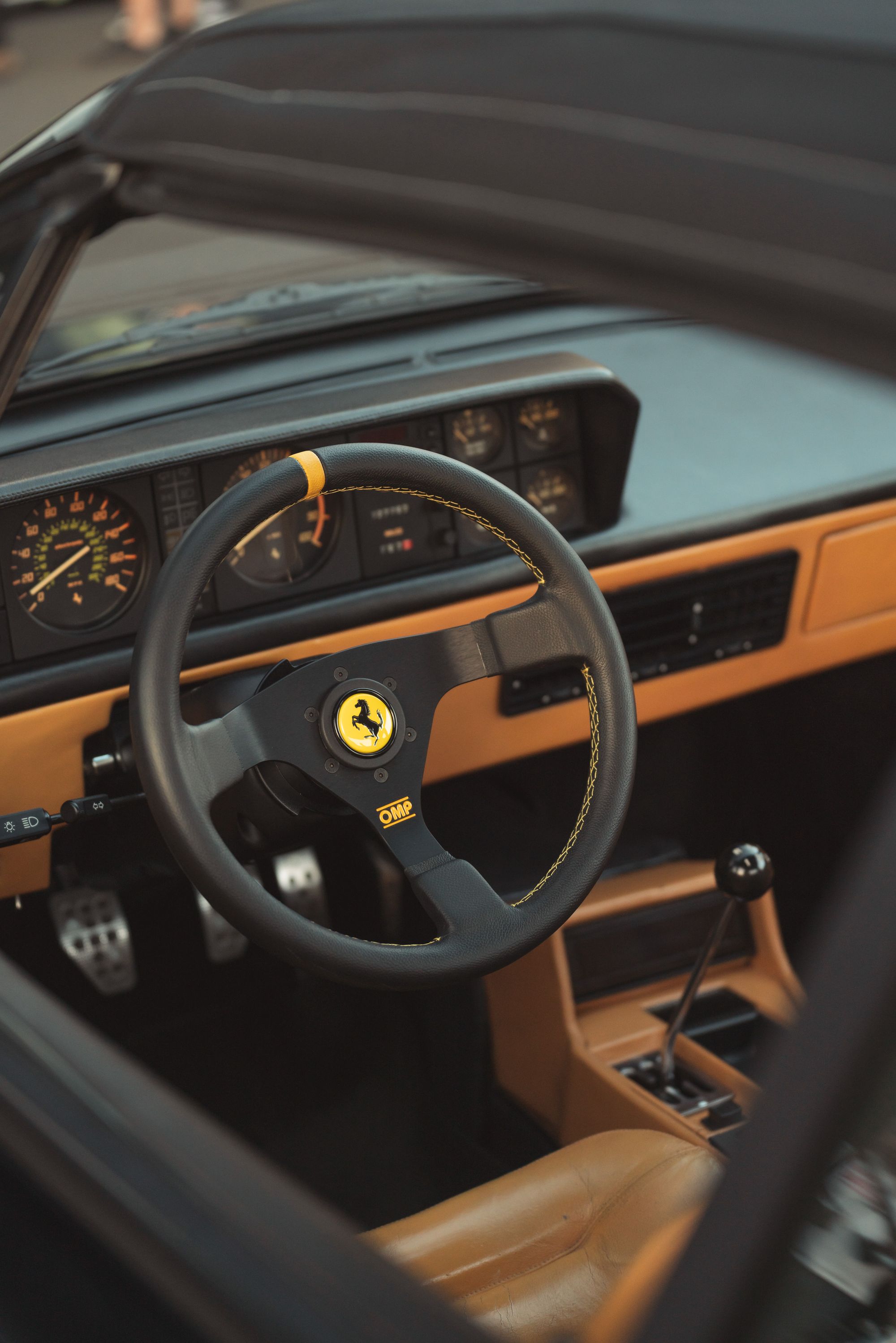 We were also blessed to have the homie John FOB Movement bring in his Mercedes Benz 300 SEL on some TE37 as he is so well known for. Ricky rolled right in in his BMW Clown Shoe with the Honda Motocompo on the back end.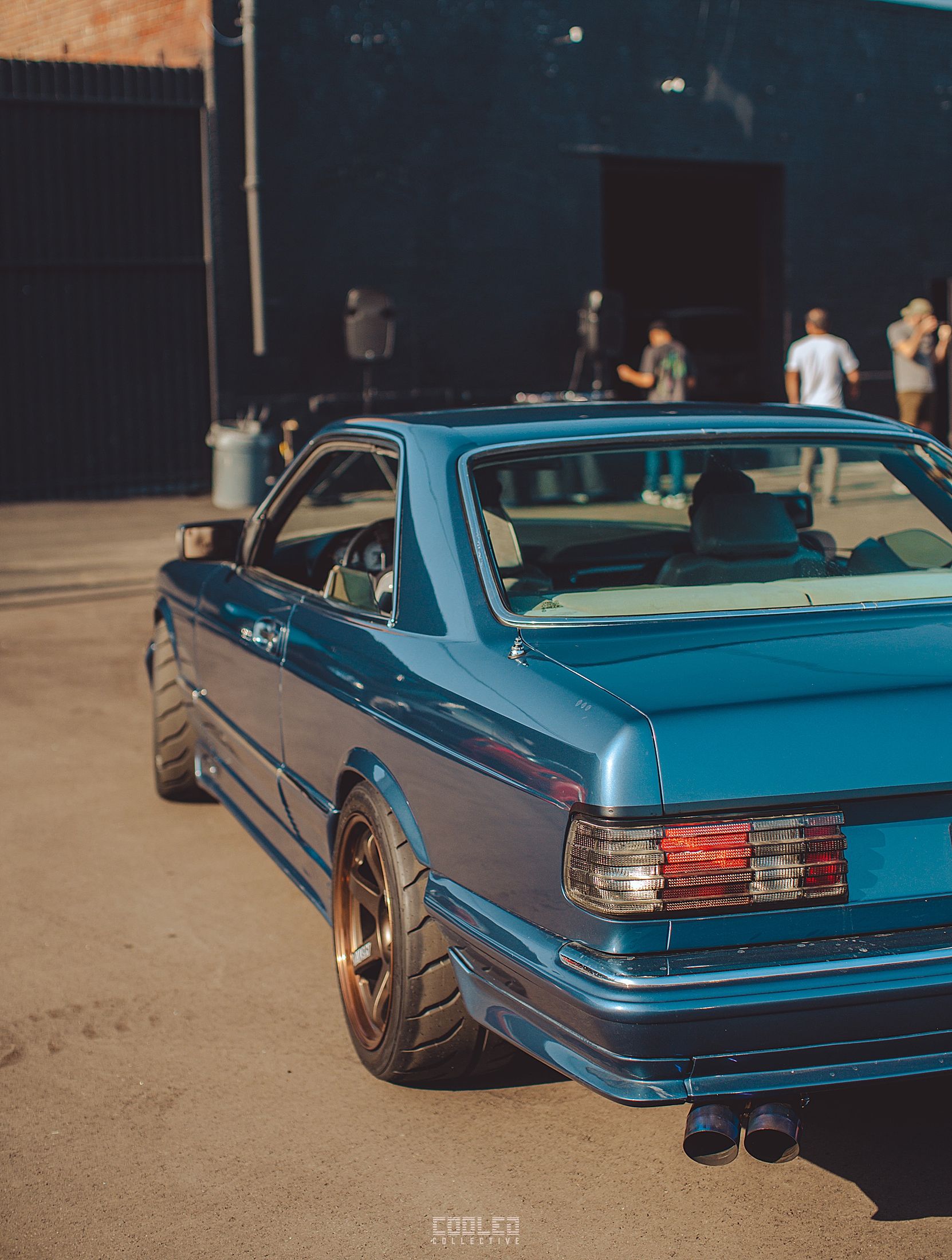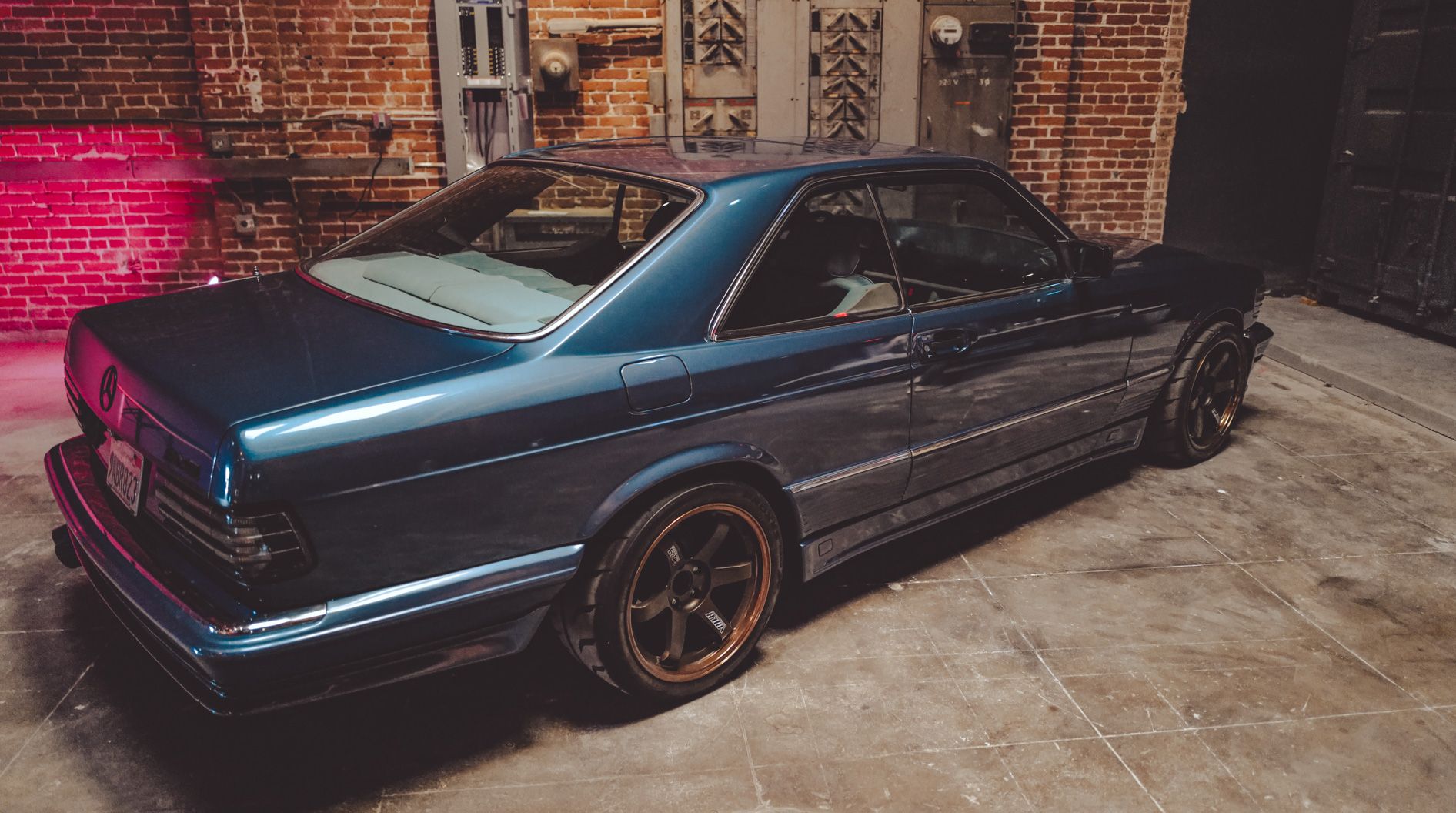 In interesting and exciting addition to the show was CPablo's Nissan Hardbody. We actually centered his truck because of the era specific vibes it brought to the table. With his bed set in place, it was quite the show piece.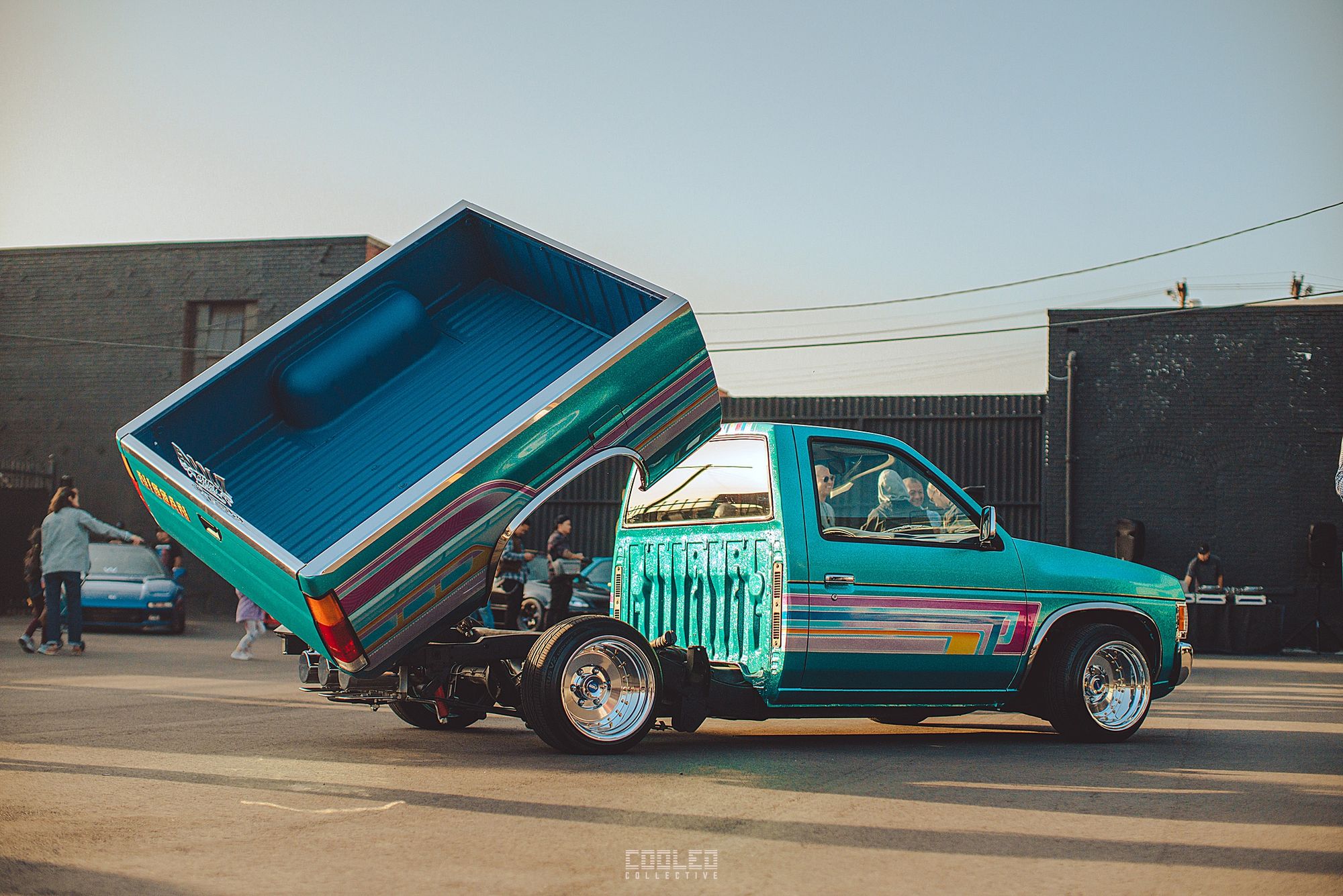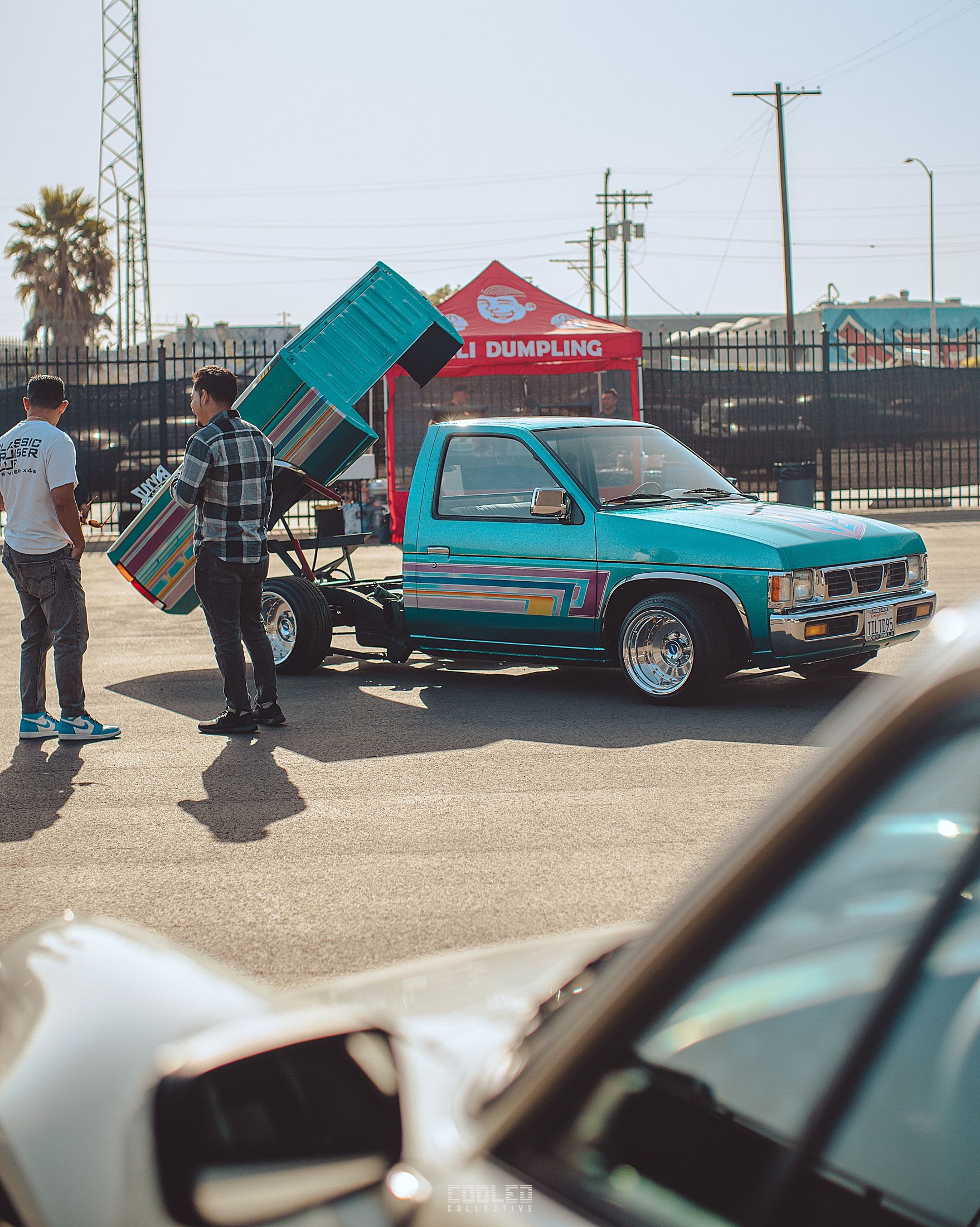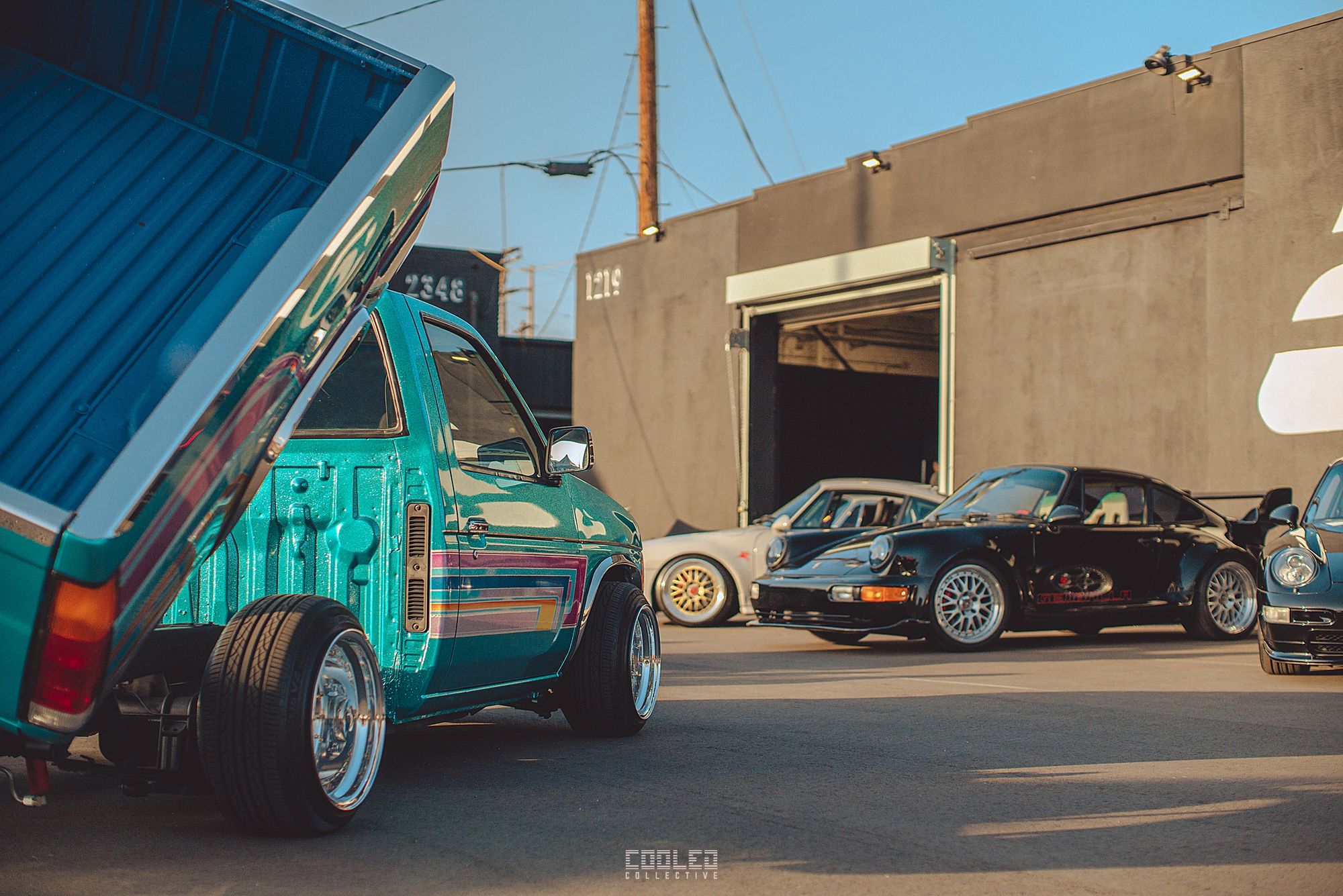 Of course no event is ever really set without a magician behind the turntables making sure everyone is truly vibin'.... my brotha Mike Bugaoan came to make sure all was good and it was oh so good.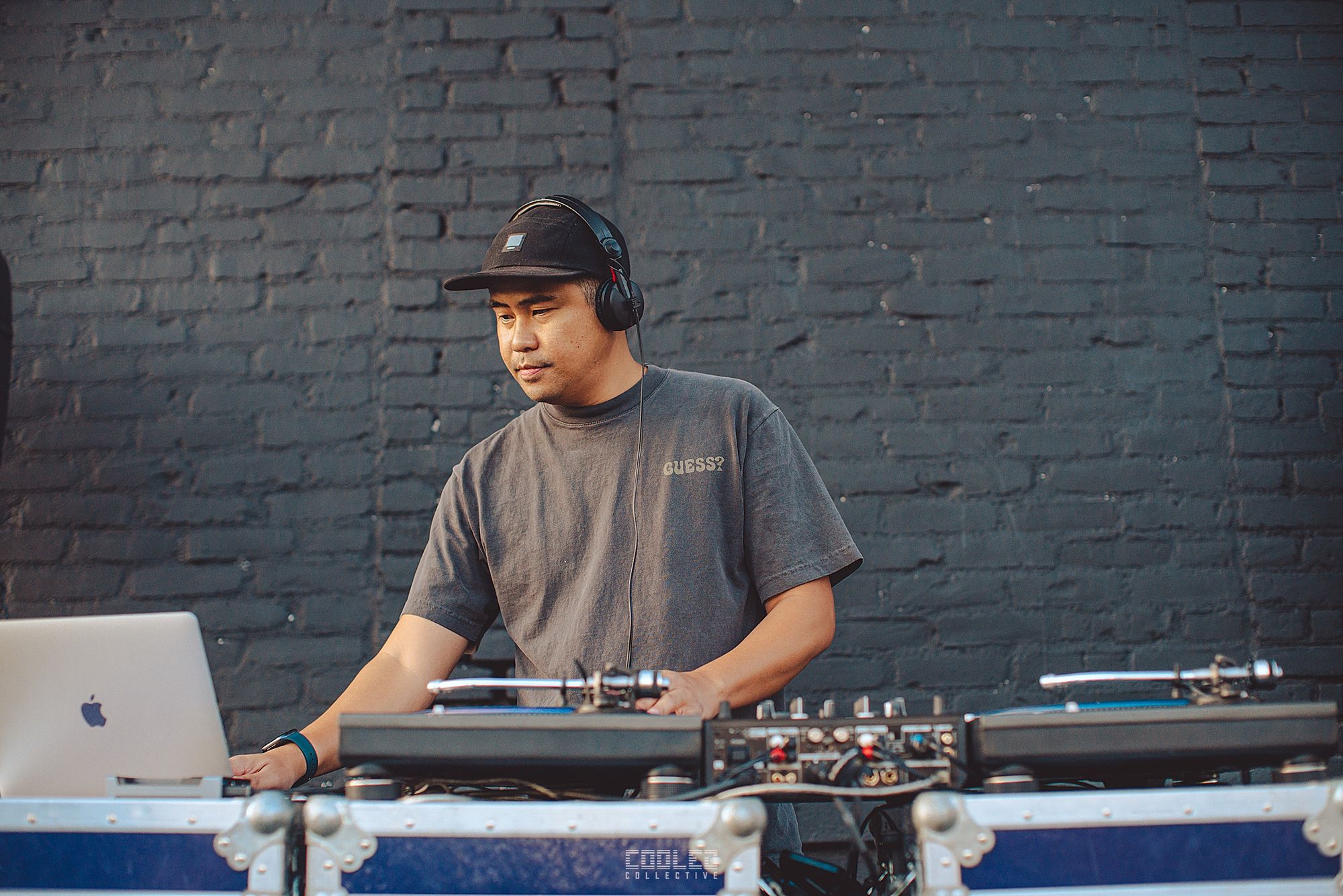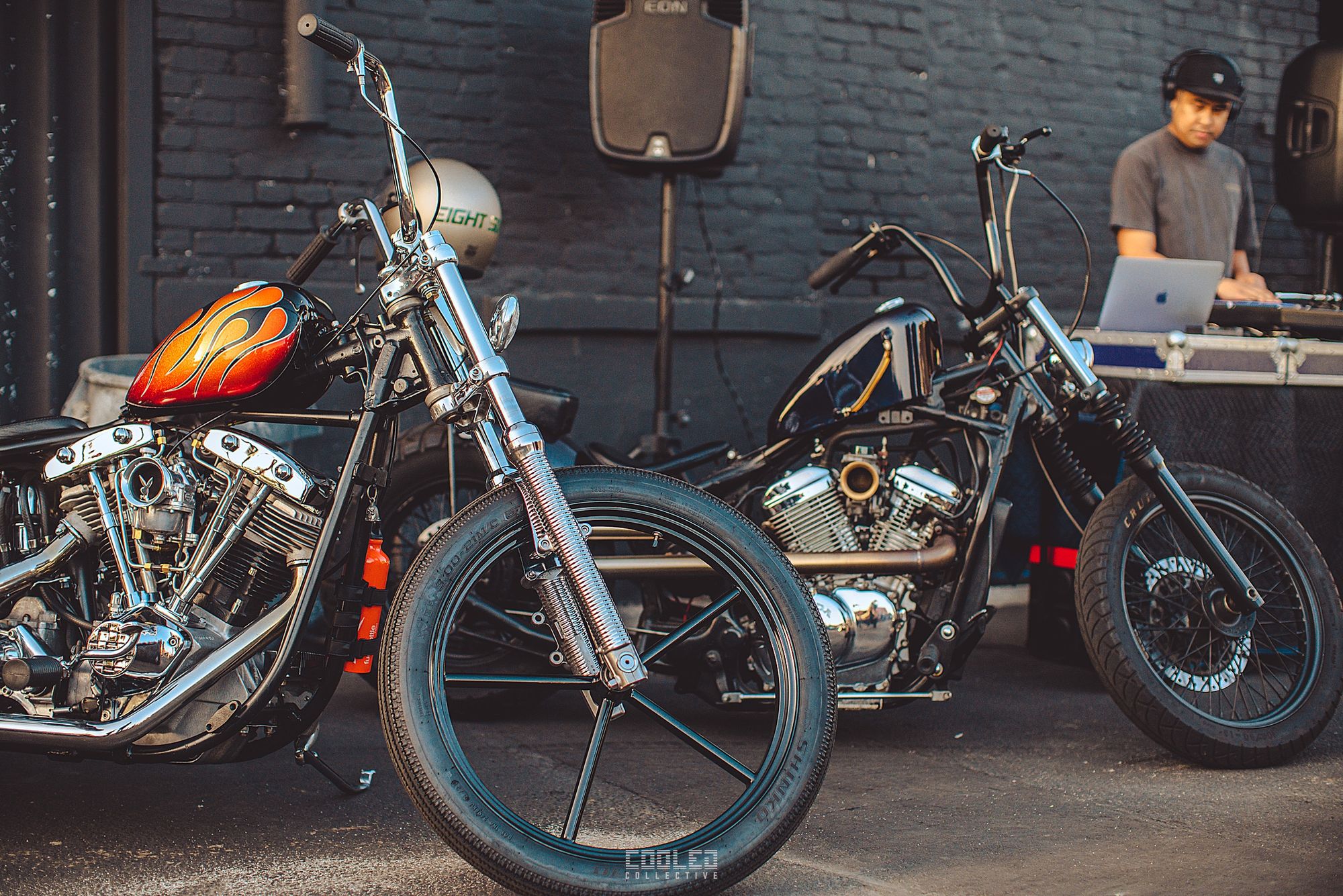 By this point, the crowd was rolling in and of course, it is always about the people behind the cars. I was so fortunate enough to be surrounded by so many friends at this event. Here are many of them in that cheerful mood.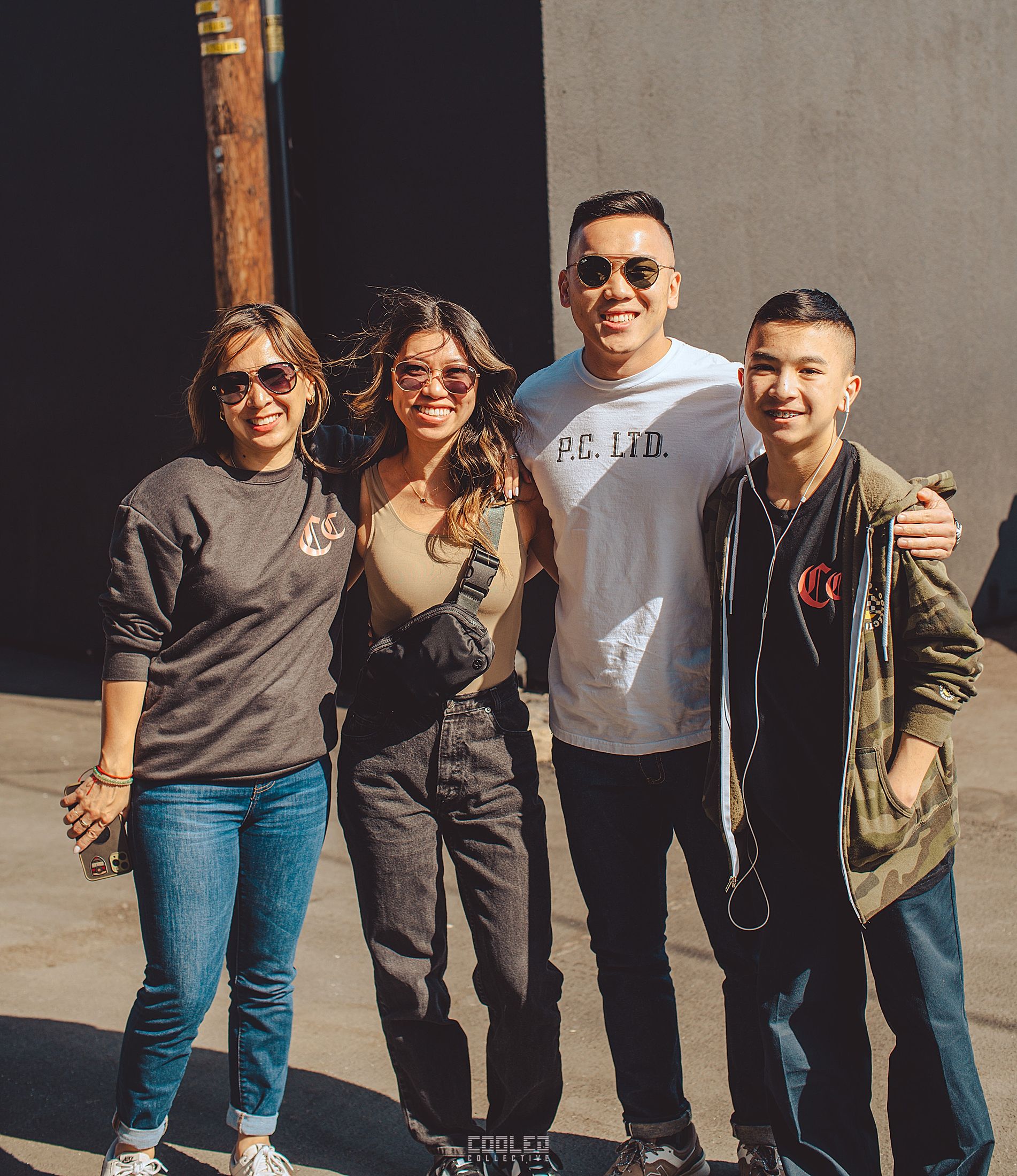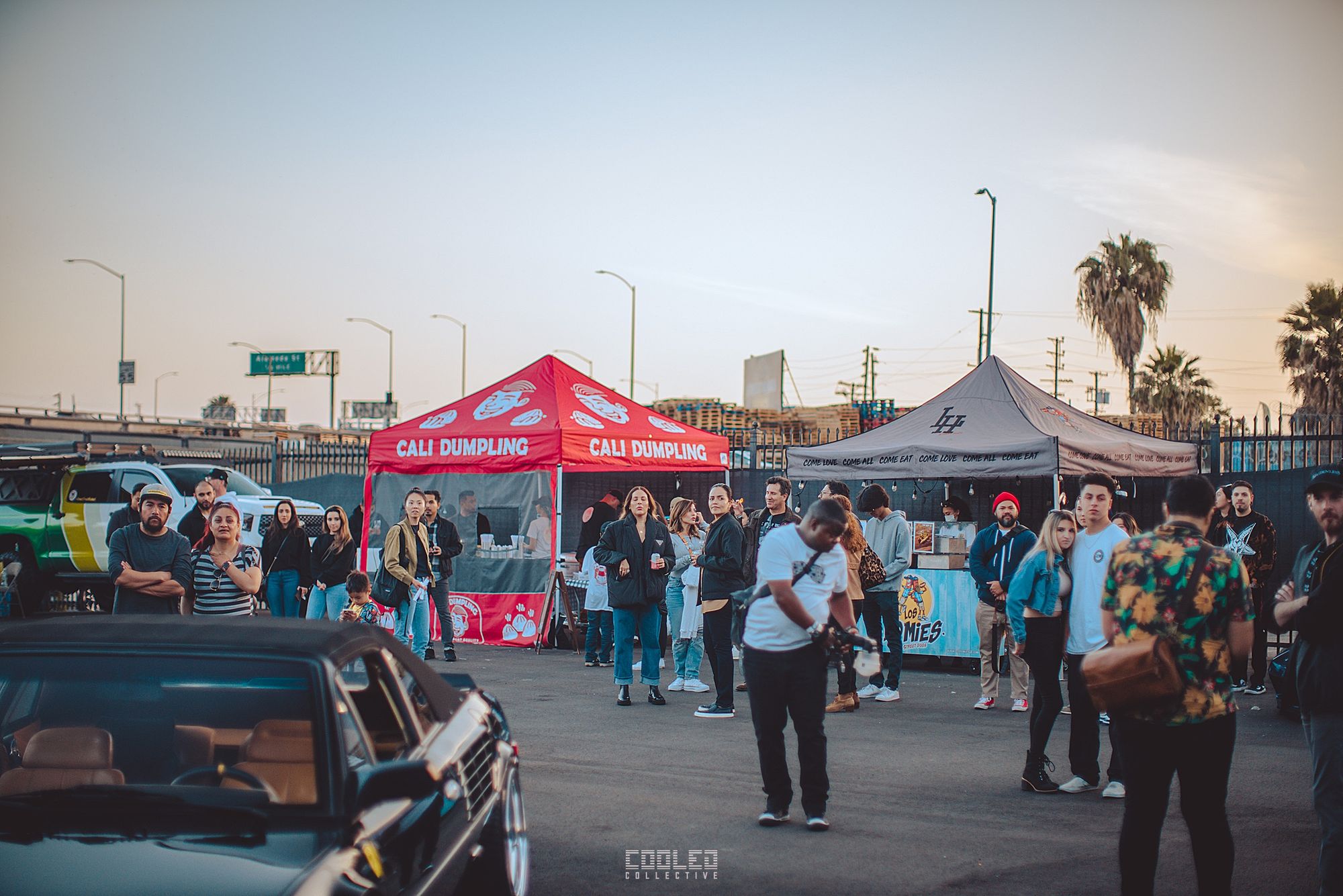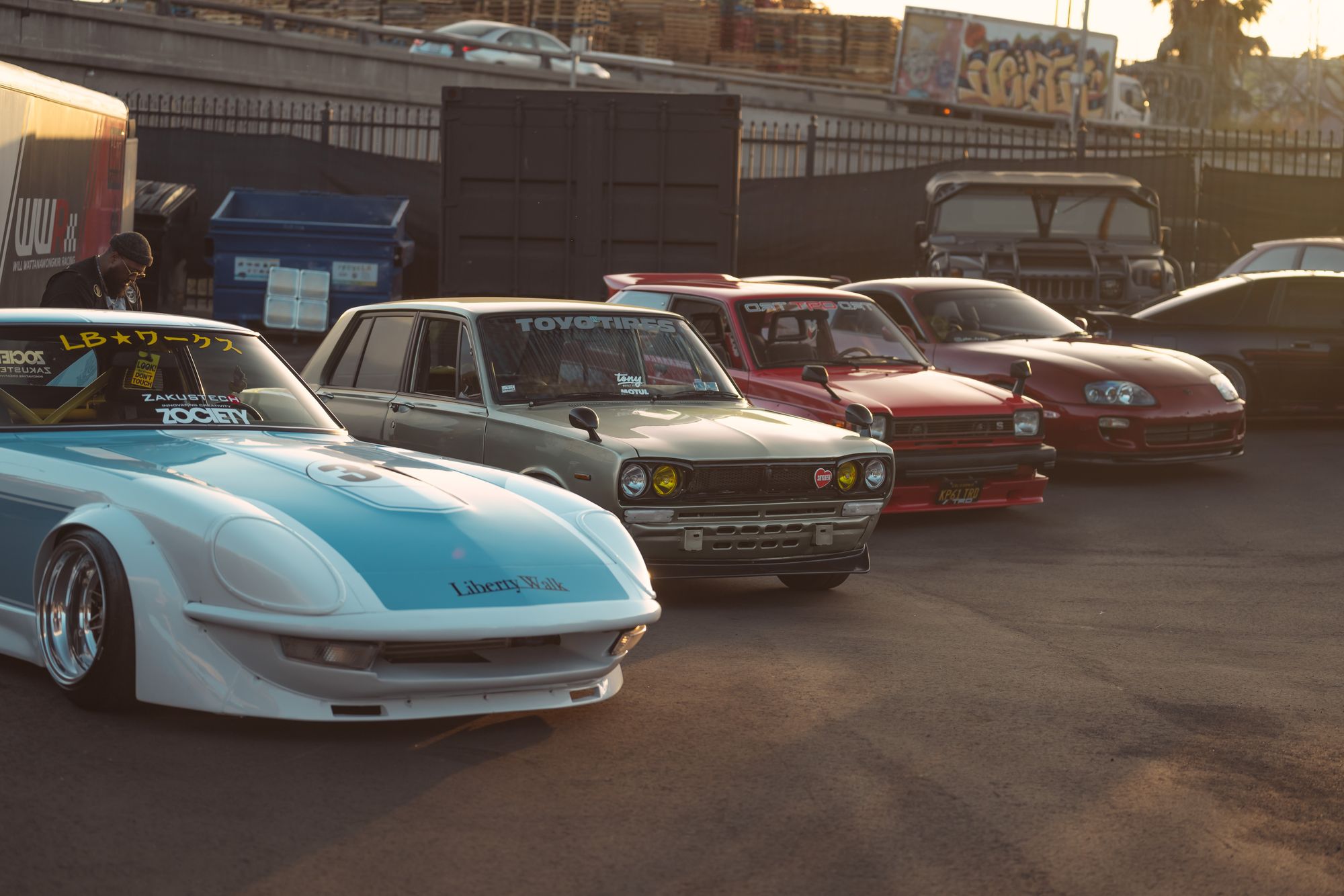 The sun began to make its final decent under the horizon and soon it was time for Cars after Dark to take its final form. You can see Zeke finding a bit of tension release now that most of the uphill battle is done and things are in full swing.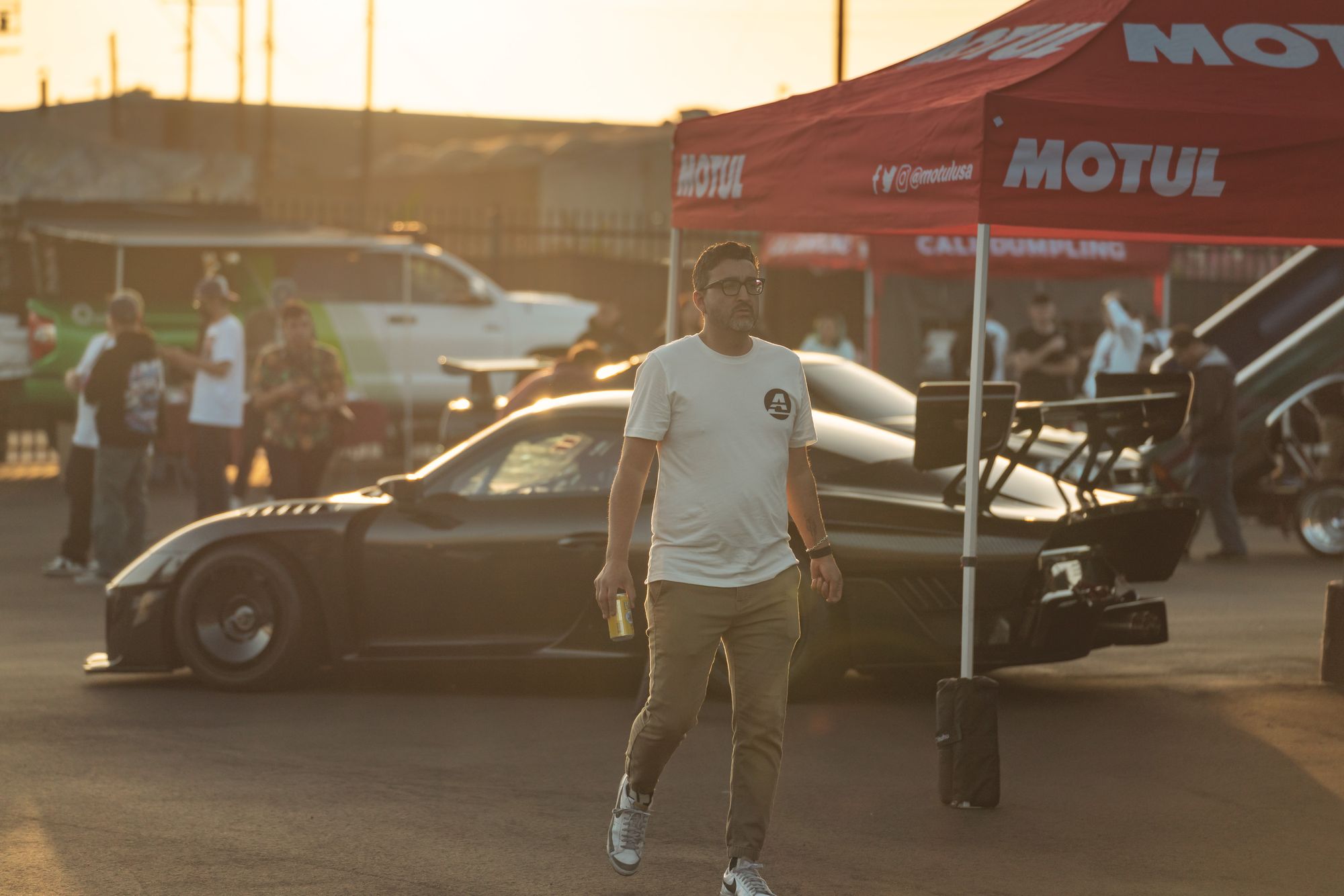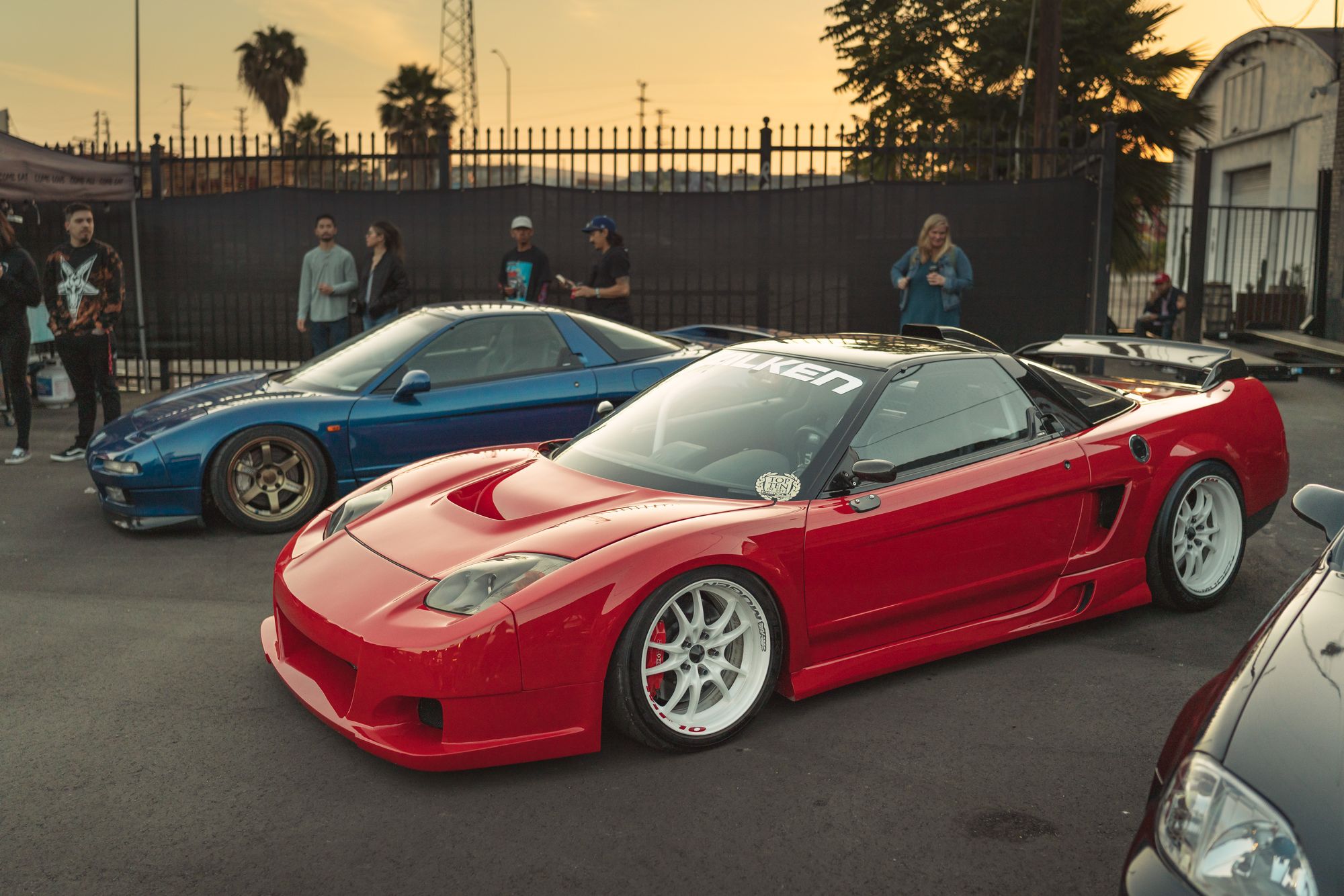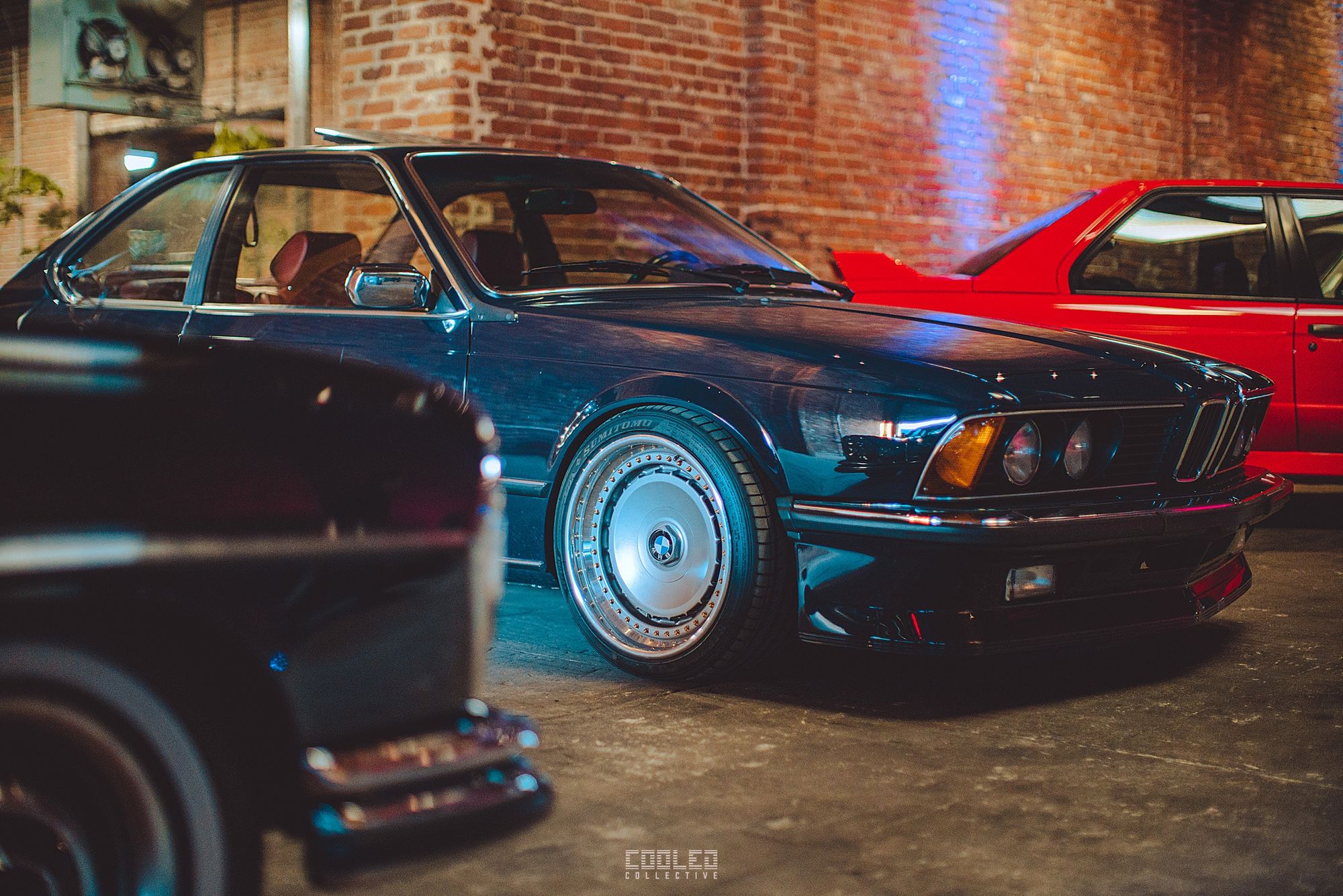 Inside the Euro hallway, loved seeing Kahren's BMW Euro 635 CSi sitting every so beautifully on its stance and Lapis Blue against the red leather interior. Oddly enough, Kahren also owns a 300SEL in the same color combination! So great to see these next to each other.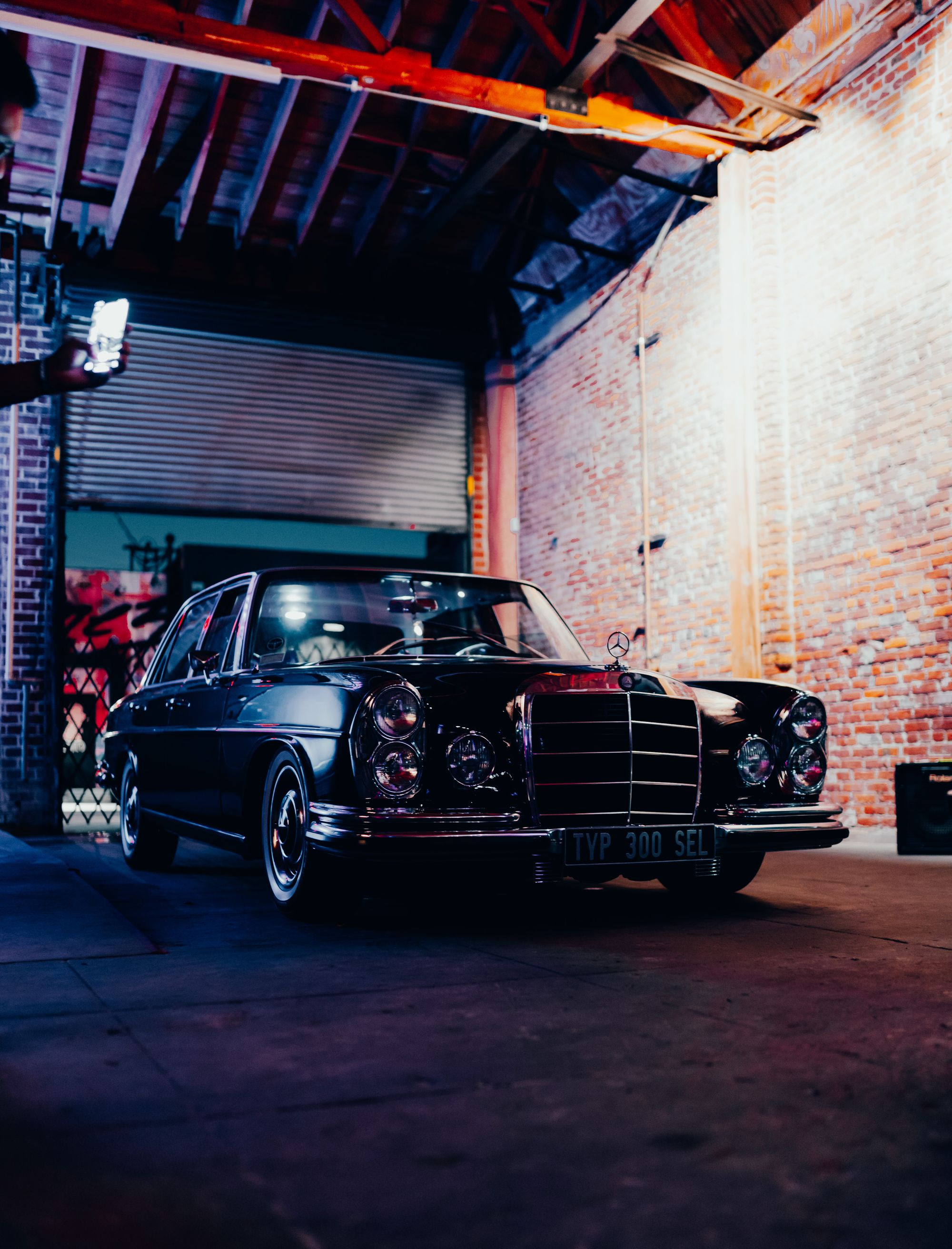 Rounding out the BMW corner was Tony's turbo 2002, Kenny's immaculate e30 M3 and Ricky's Clown Shoe with some dope turbo fans.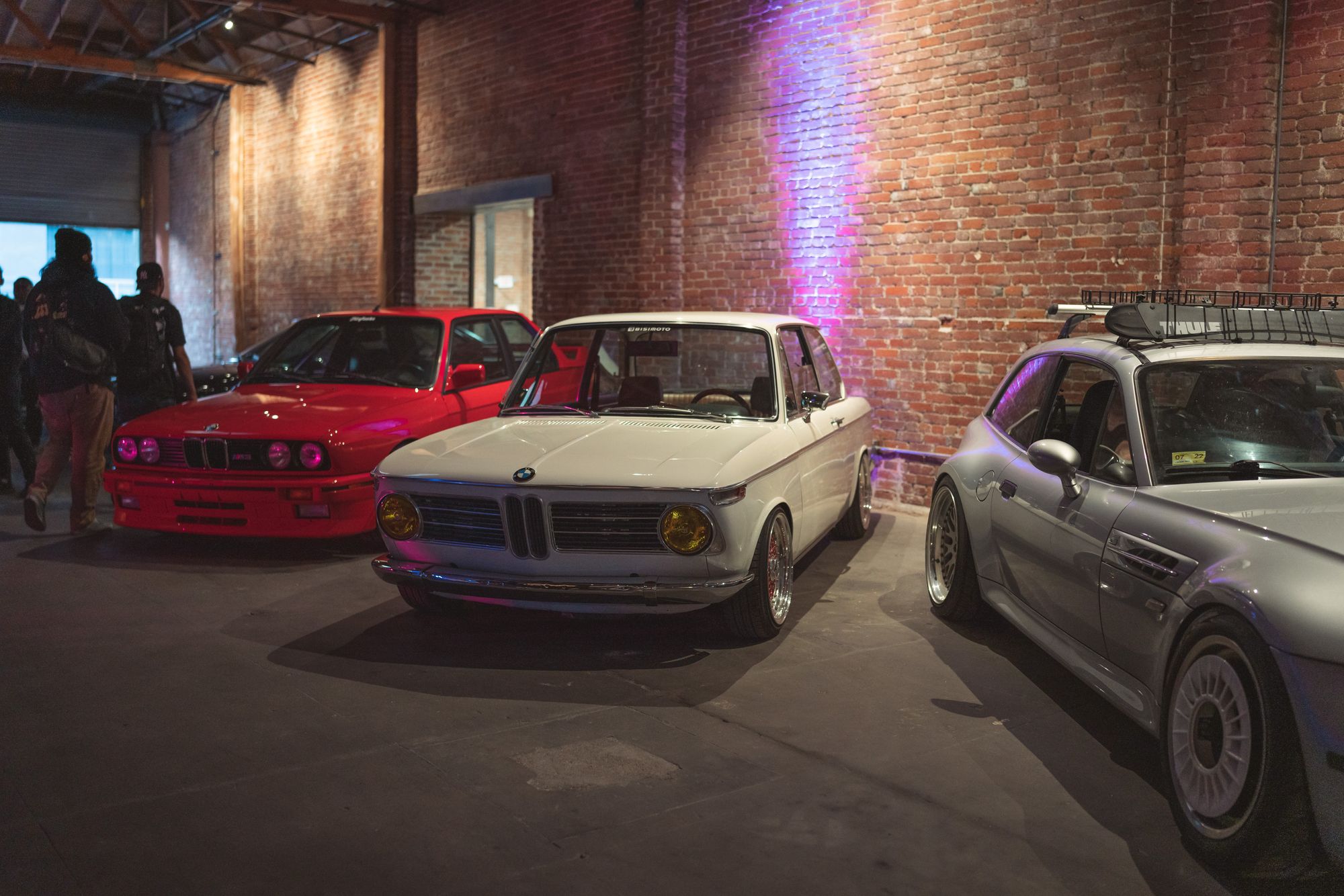 In the Mini Cooper corner, we have Ricky's gorgeous Mini Truck with his bike rack to set the vibes. I shot this for Pit and Paddock back in the day. Check it out here. Pair the Mini Truck with a Mini Cooper Hot Rod powered by a Honda B16! Owned by my dear friend Ben Lau... this one is a monster!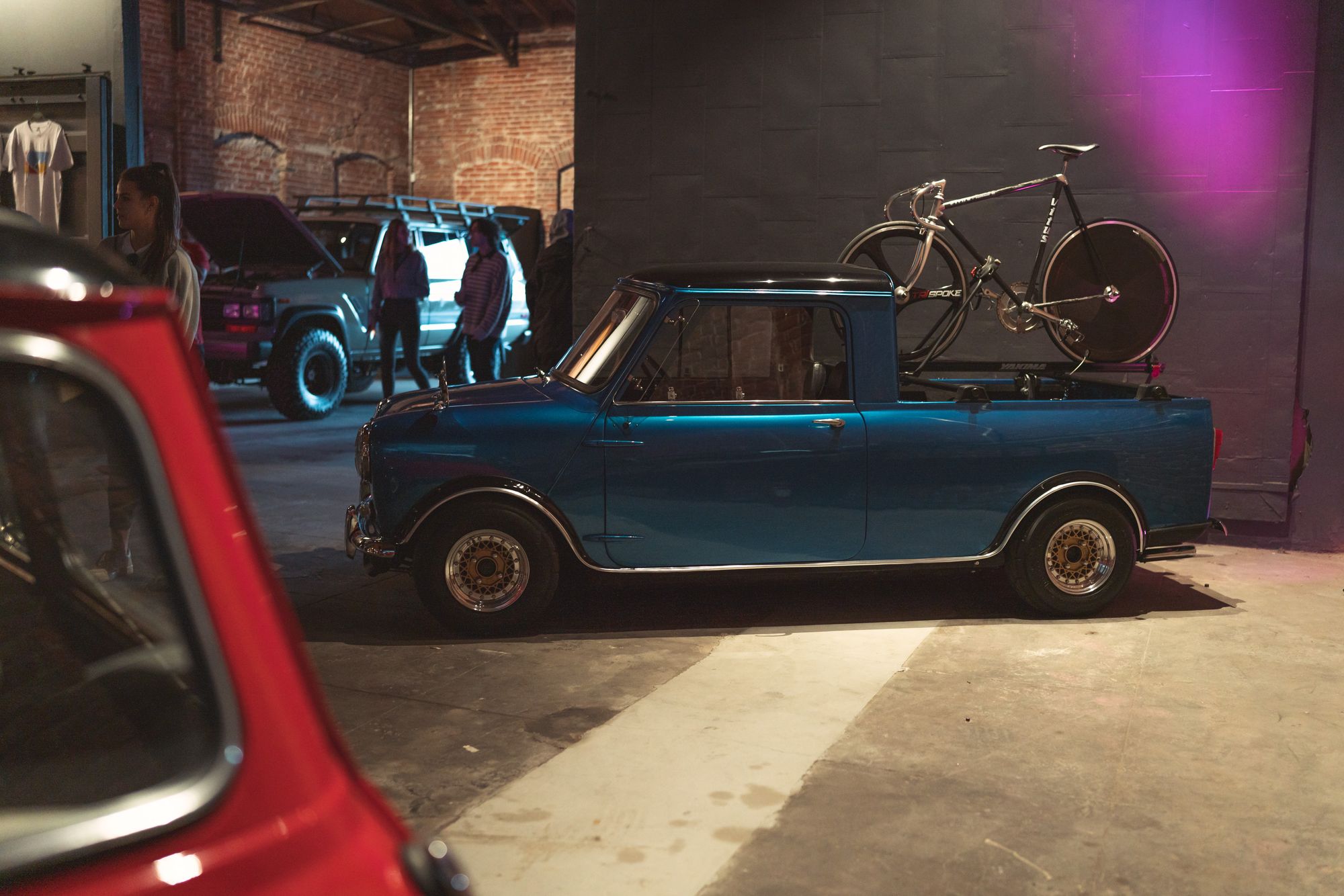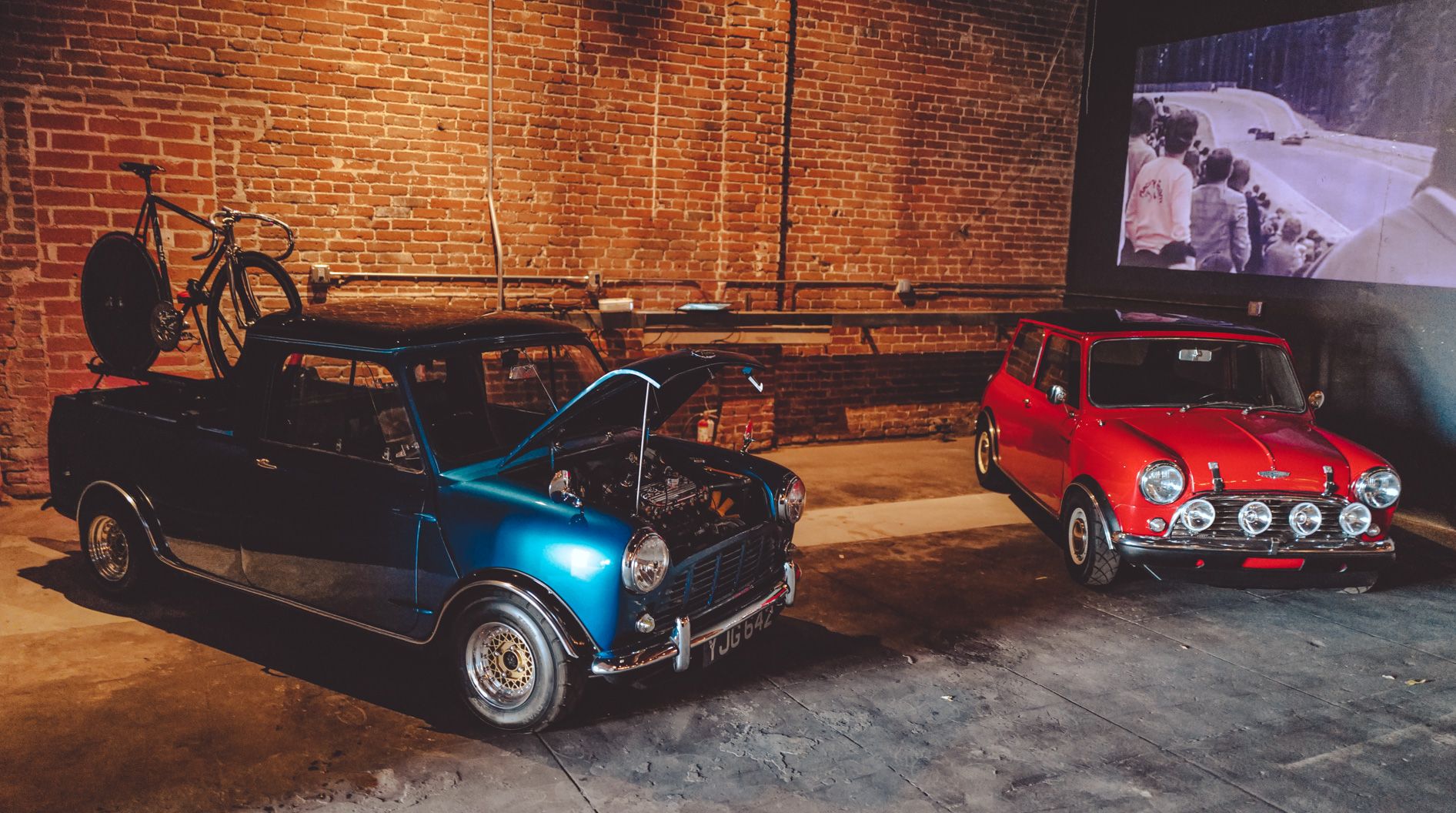 One of the rides I was super proud of to have at the show is my good friend Davie Lee in his white on white Audi Quattro. Davie has some of the most impeccable tastes in cars and this one never disappoints.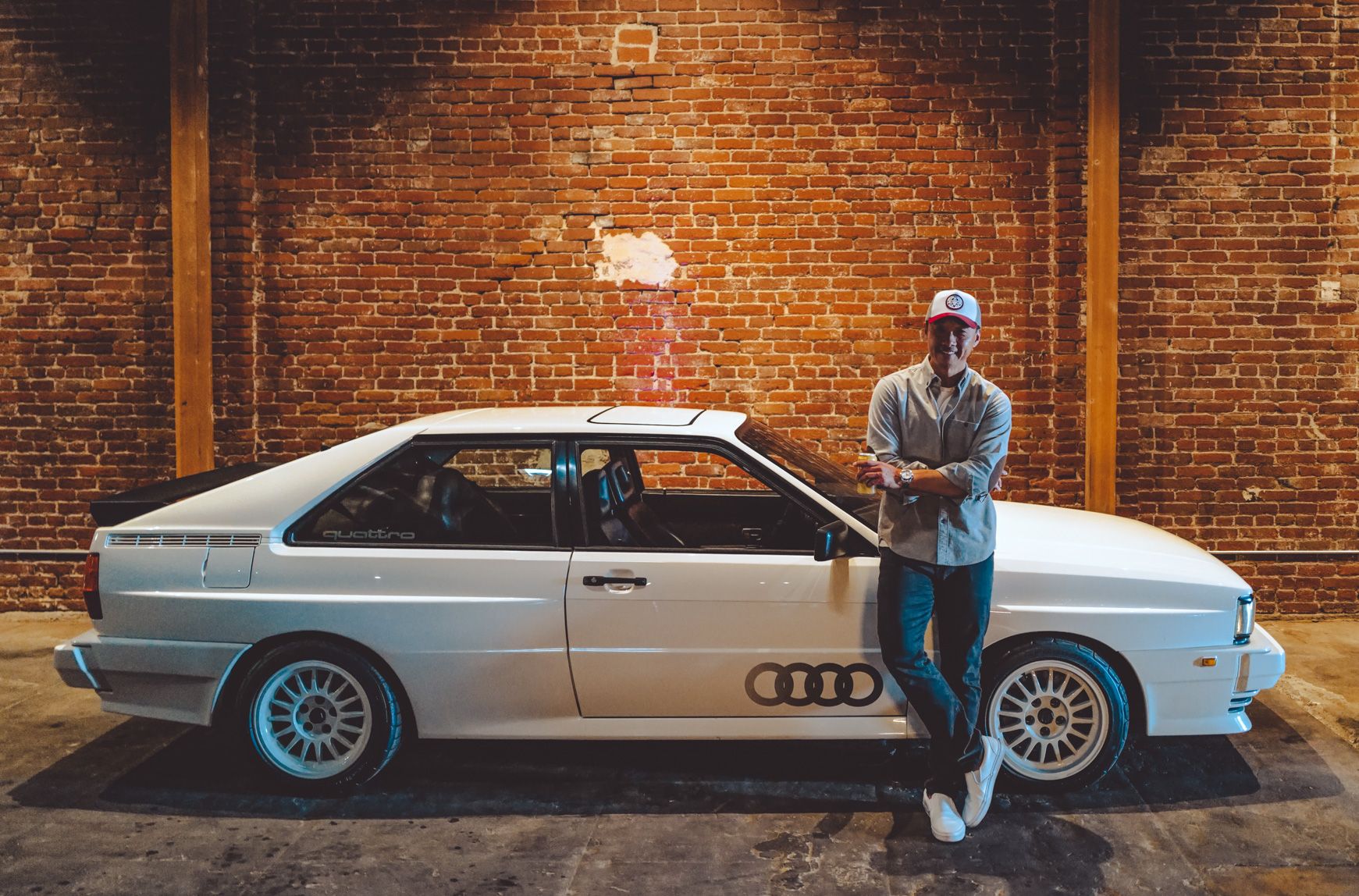 In this corner, we have Allan Tea's Alfaholics hot rod and this one is a ripper. I have had personal experience enjoying the shit out of this car. It loves to be driven and I am so glad it's in the circle. Right below that is a Renault Turbo 2 with a nice contrast in blue. The spaghetti corner is well represented here.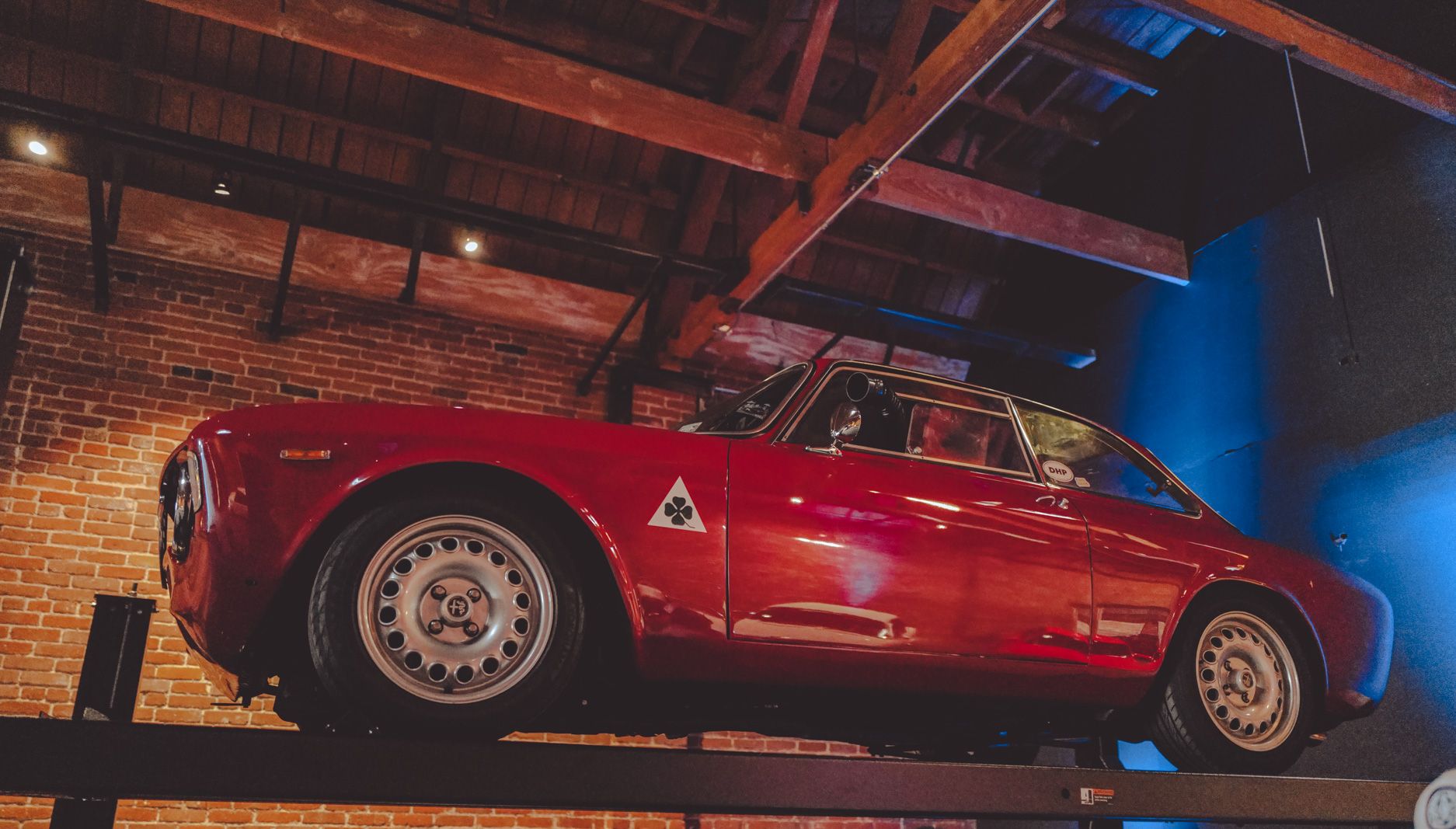 At the very entrance of the hallway, we had two vintage off roads with a lot of substance. The Defender D90 owned by good buddy Verone has been a truck that he has enjoyed dearly. If you know Verone, you know that he doesn't drive very fast but when it comes to his Defender, he is mashing on the throttle like a madman. Strange how different cars bring out different animals in a person lol.
On the right, you have Rex's FJ Land Cruiser powered by a Chevy LS and built by Corsetti Cruisers. At SEMA 2021, this FJ drew quite the crowd all day long. A gorgeous build.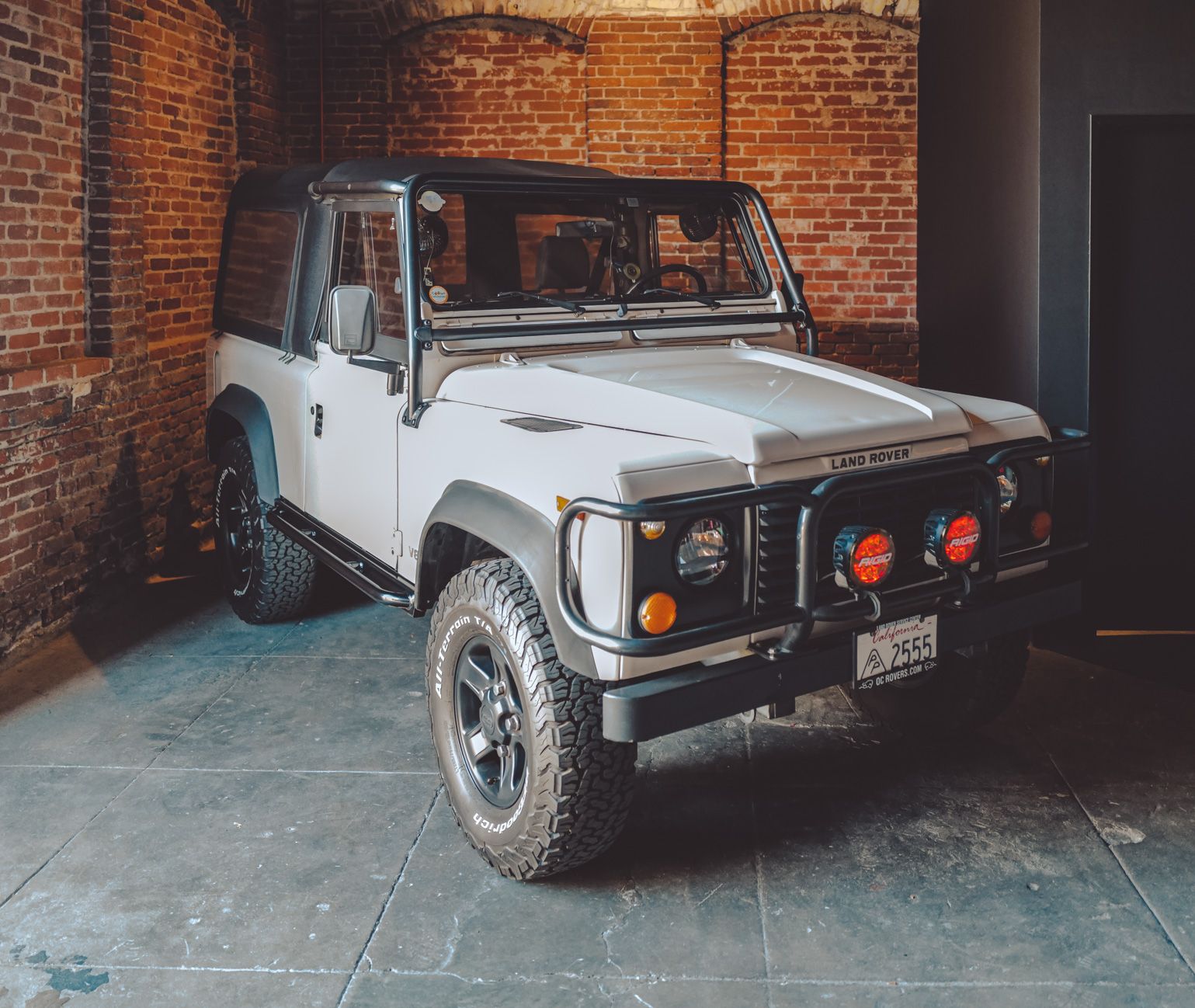 When I finally got back outside, we were in full dark mode and the energy was poppin... we were lucky enough to get alcohol approved for the venue so we know that people were feeling good.
The SMG Werks corner looking well lit by Rothsport and Gemballa air cooled muscle. The Black Widow owned by Jack, the owner of SMG Werks looking well polished.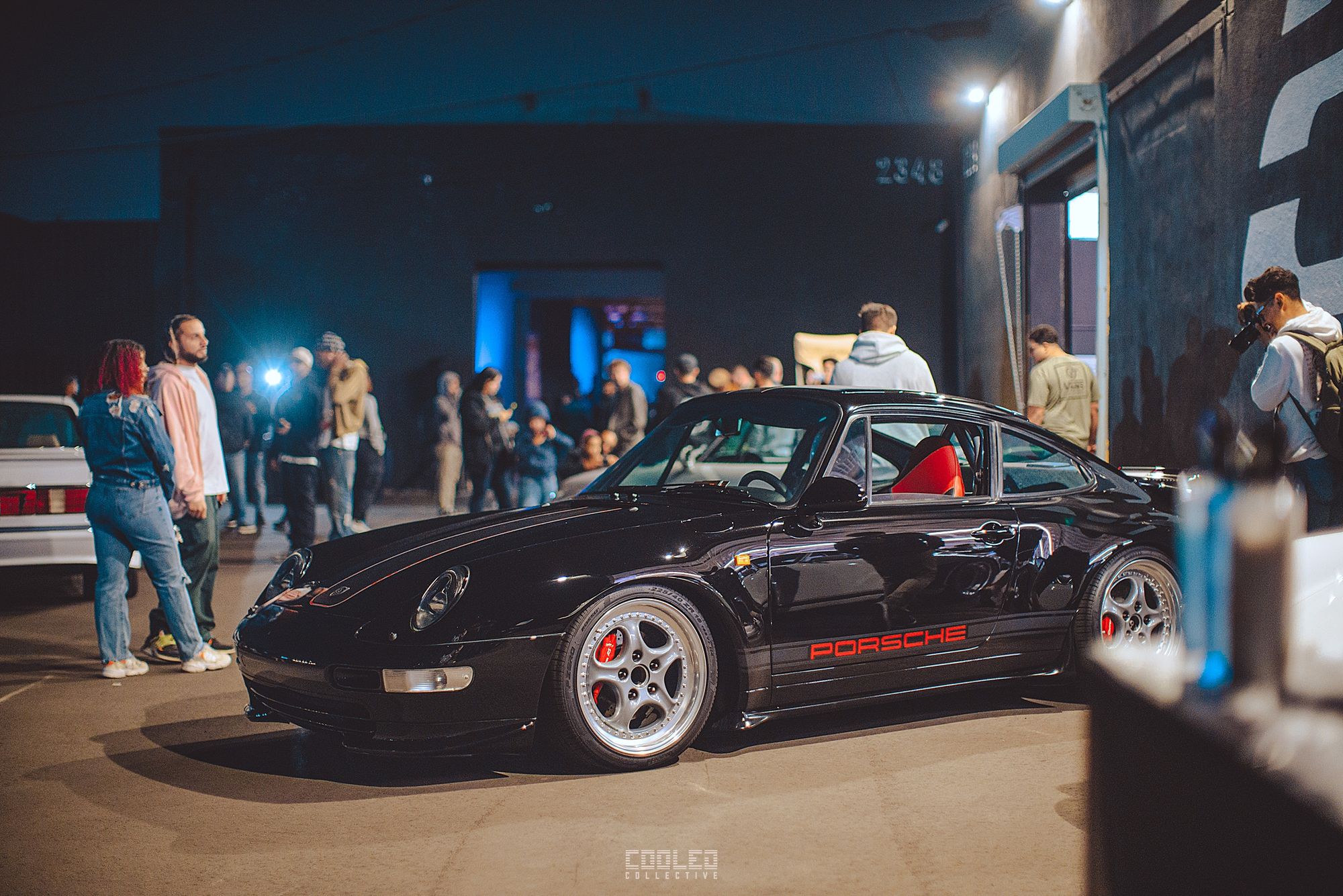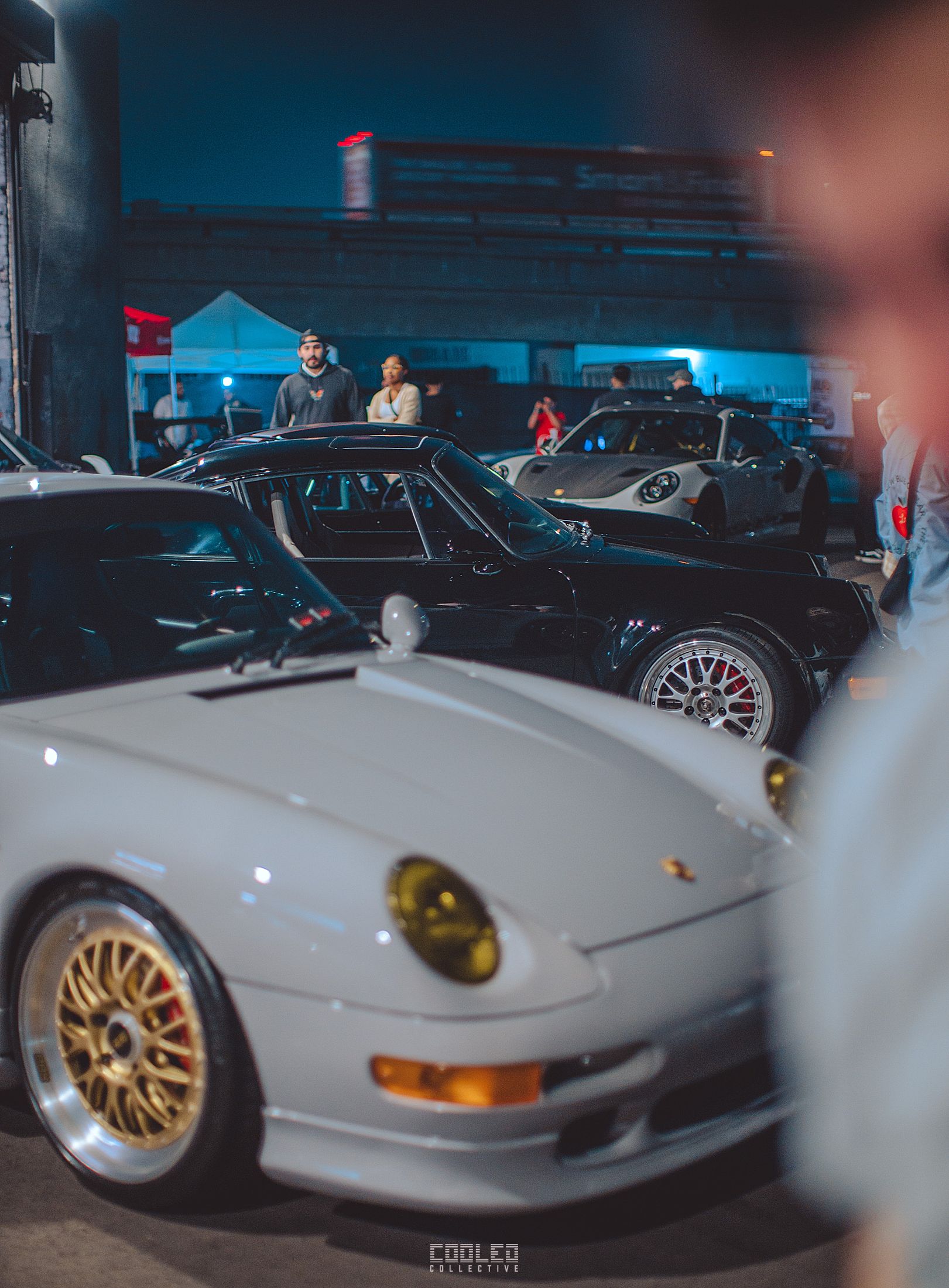 The WRTeknica corner filled with a full carbon Moby Dick gathered quite the spectators. I mean, how can you not just stare at this thing for hours?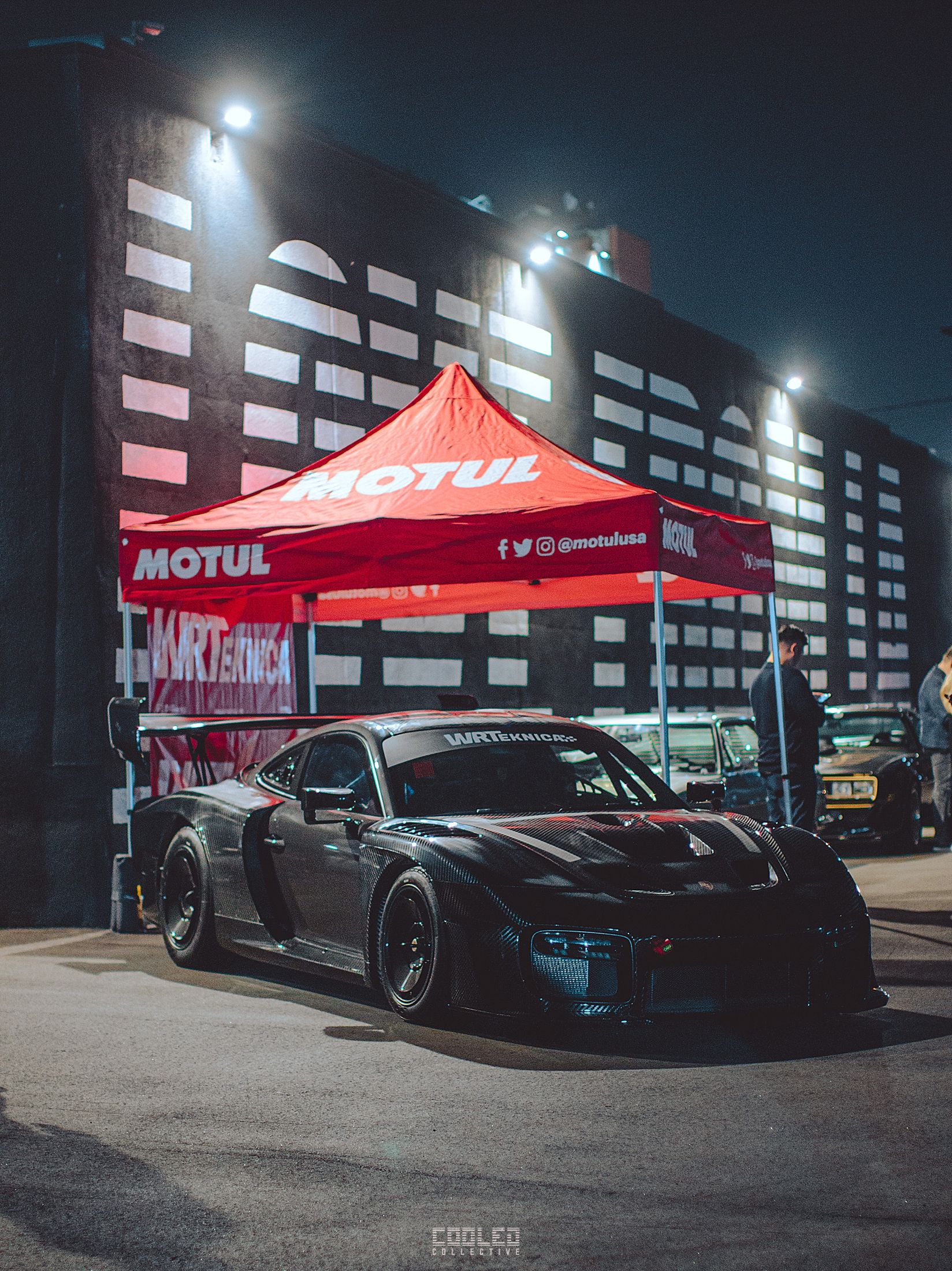 The 80s were a wild generation of car design and nothing says 80s more than a Benz in white with all of the design fixings. Shown below with another 80s specific Ferrari, the Mondial.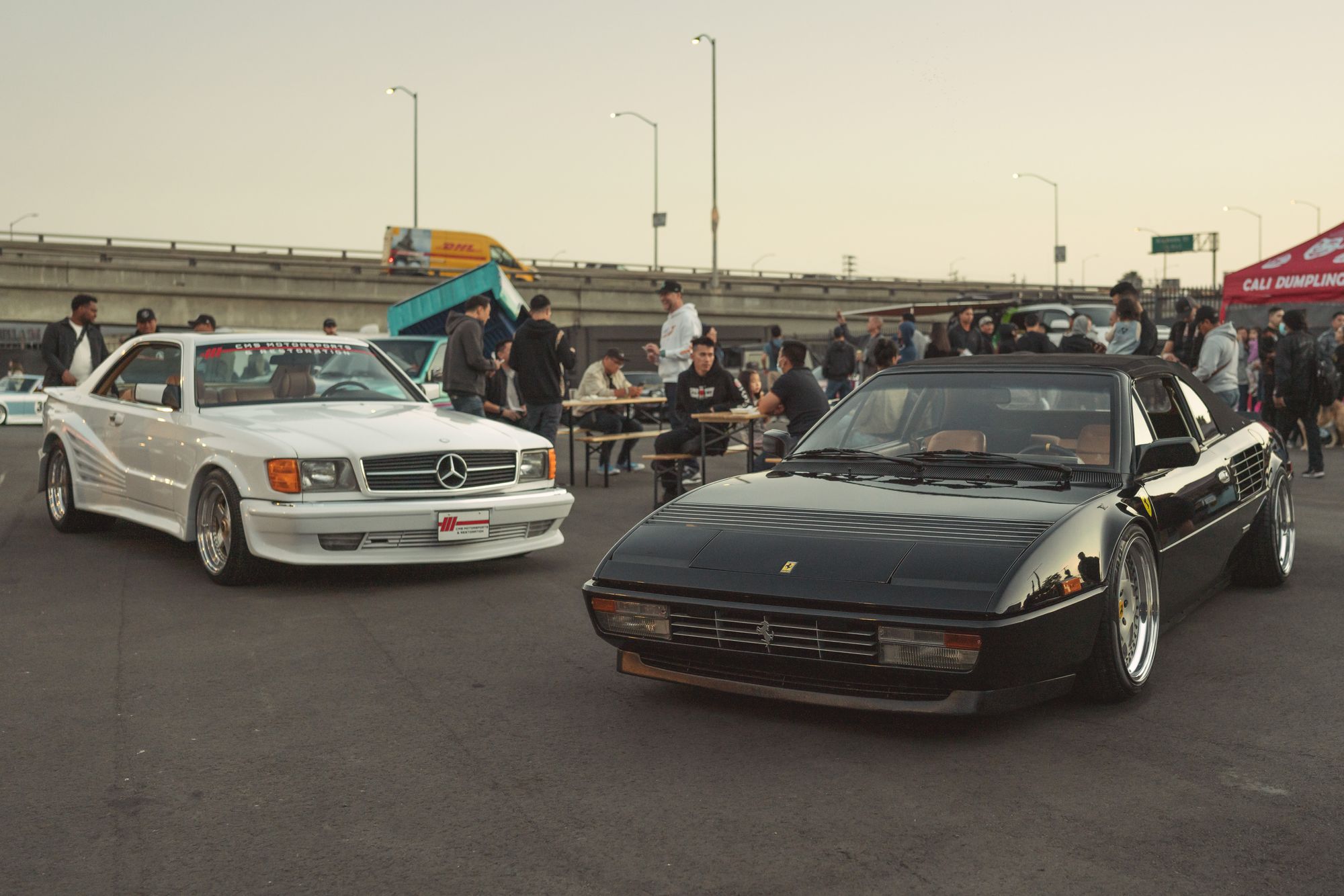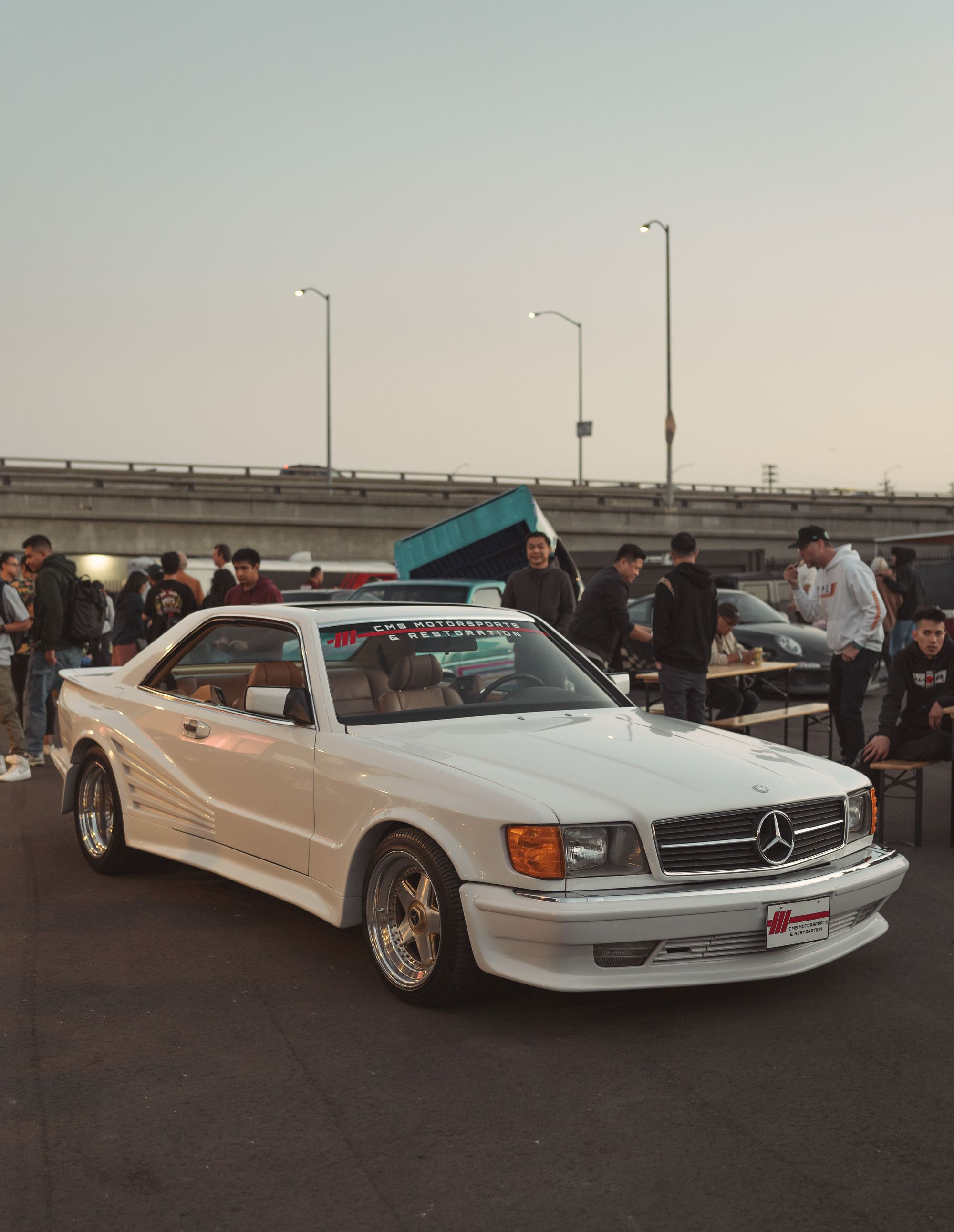 Have to show off some of the amazing details shot by Juan Rodriguez below: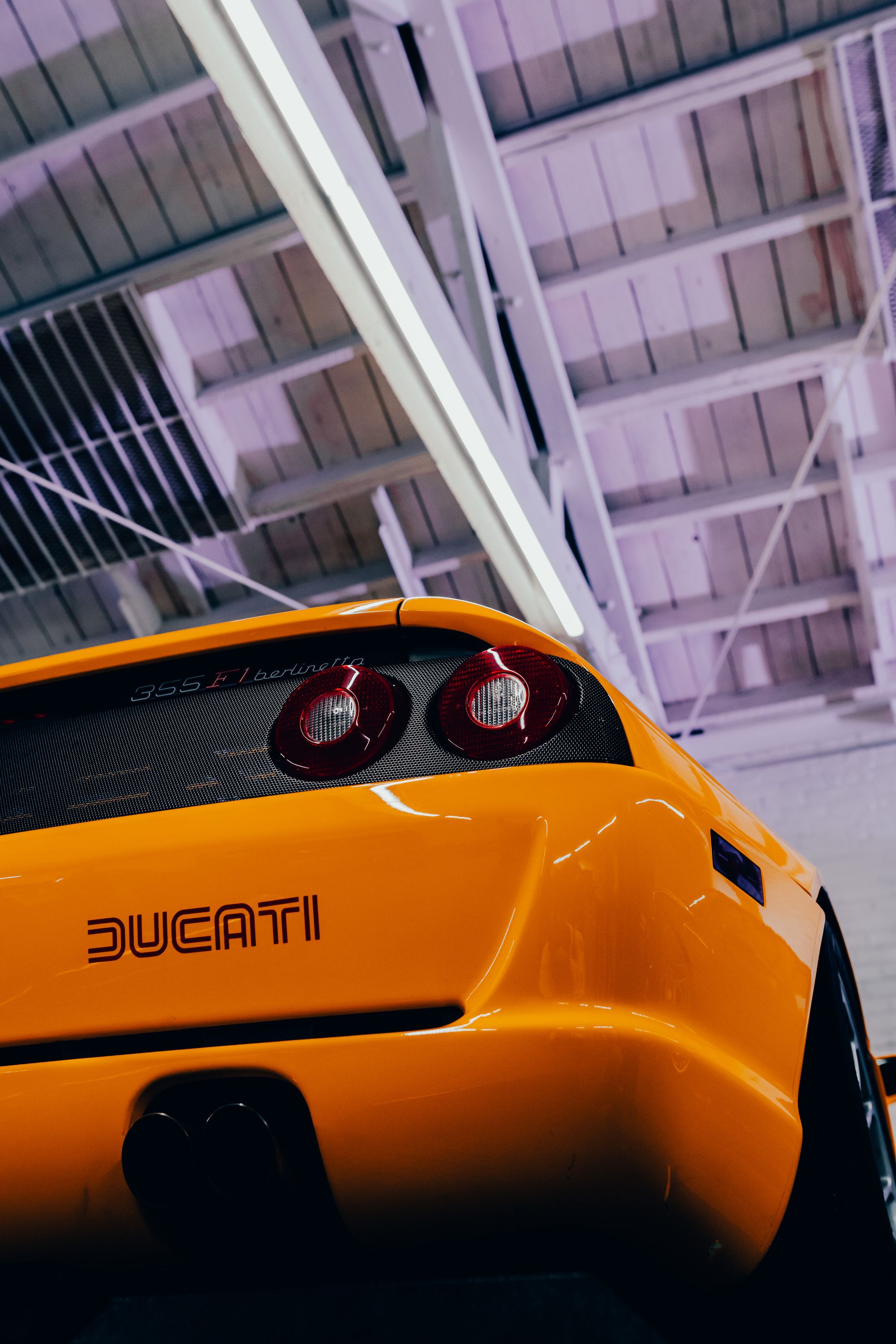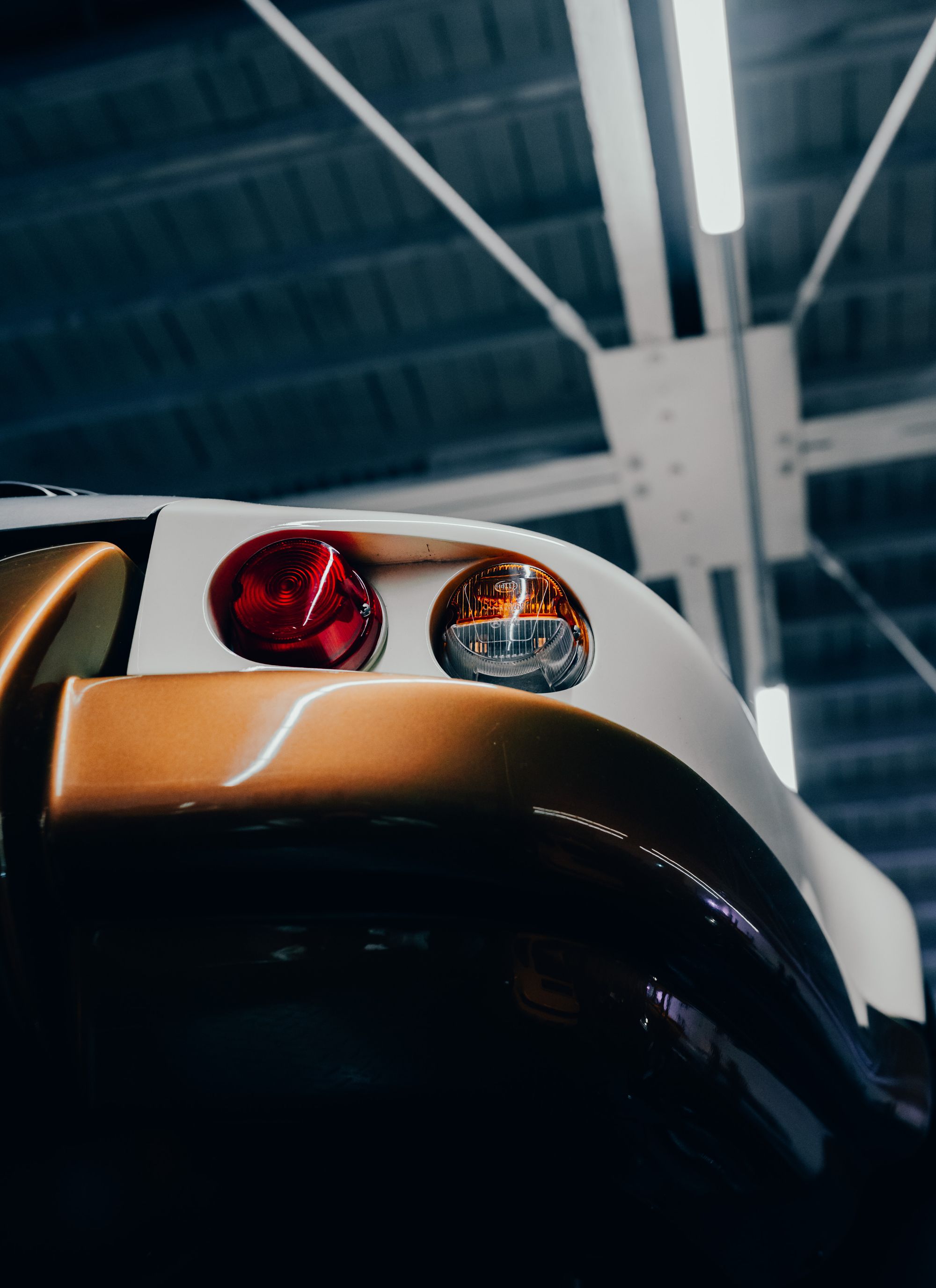 Was super blessed to have Sam Du from Pit and Paddock show up with the rest of the gang. Have done some really awesome stuff with Sam and the rest of the team at PitPad and hope to do many more in the future. Thank you to Sam Rojas, Bernie, Ryan and Jr Sang come thru as well! <3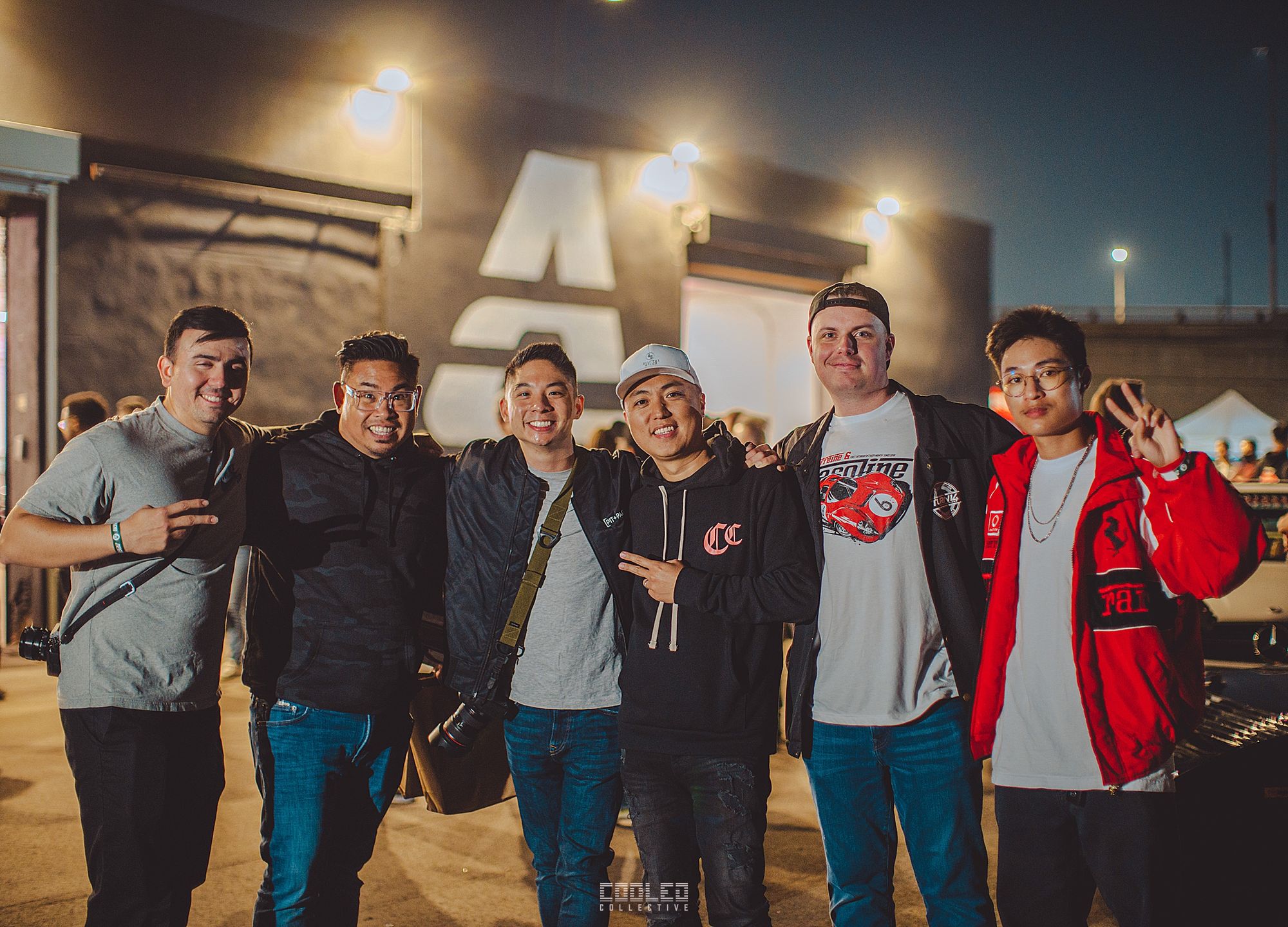 The boys from Commodity, Funfzehn and SDC in the house! Thank you guys <3.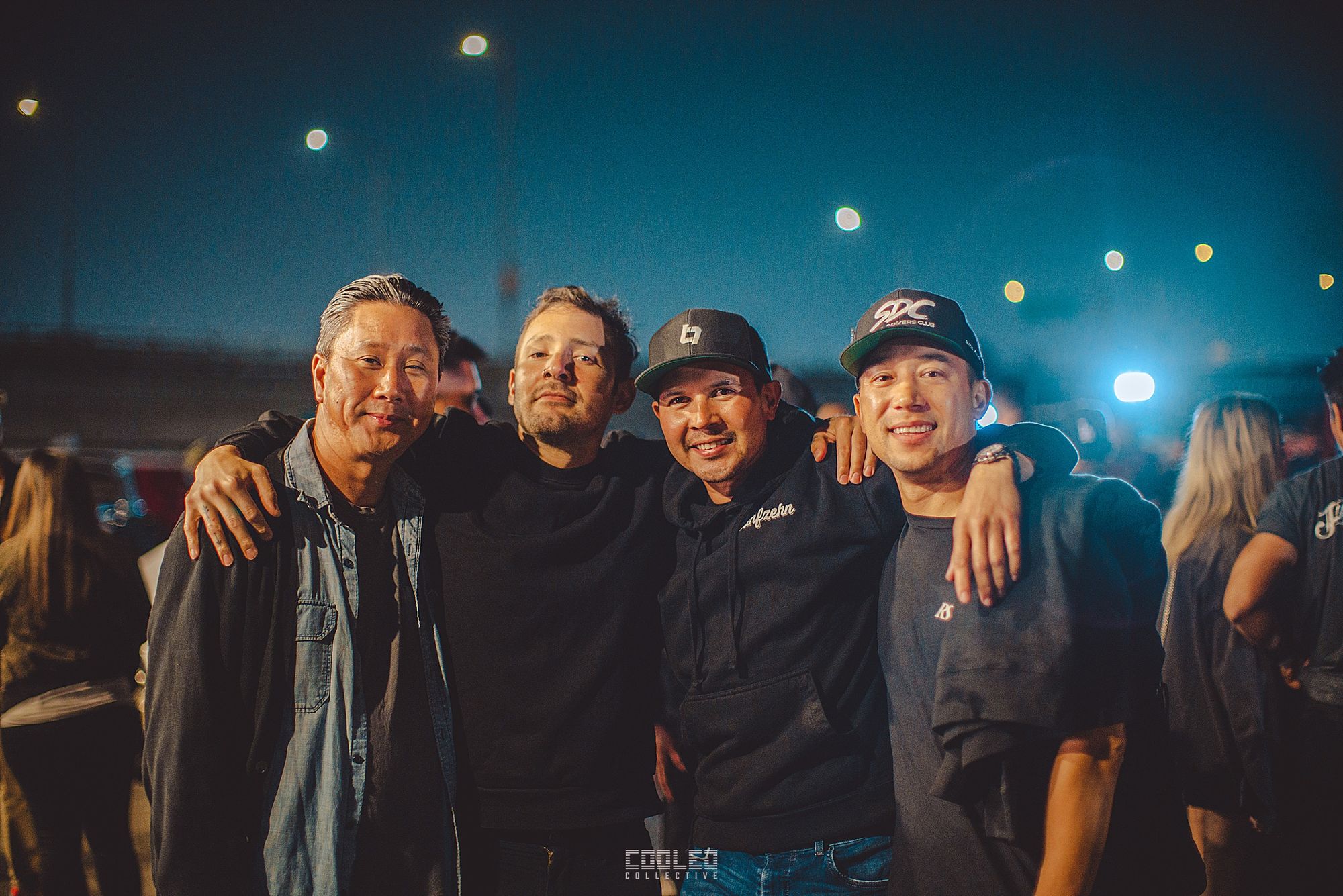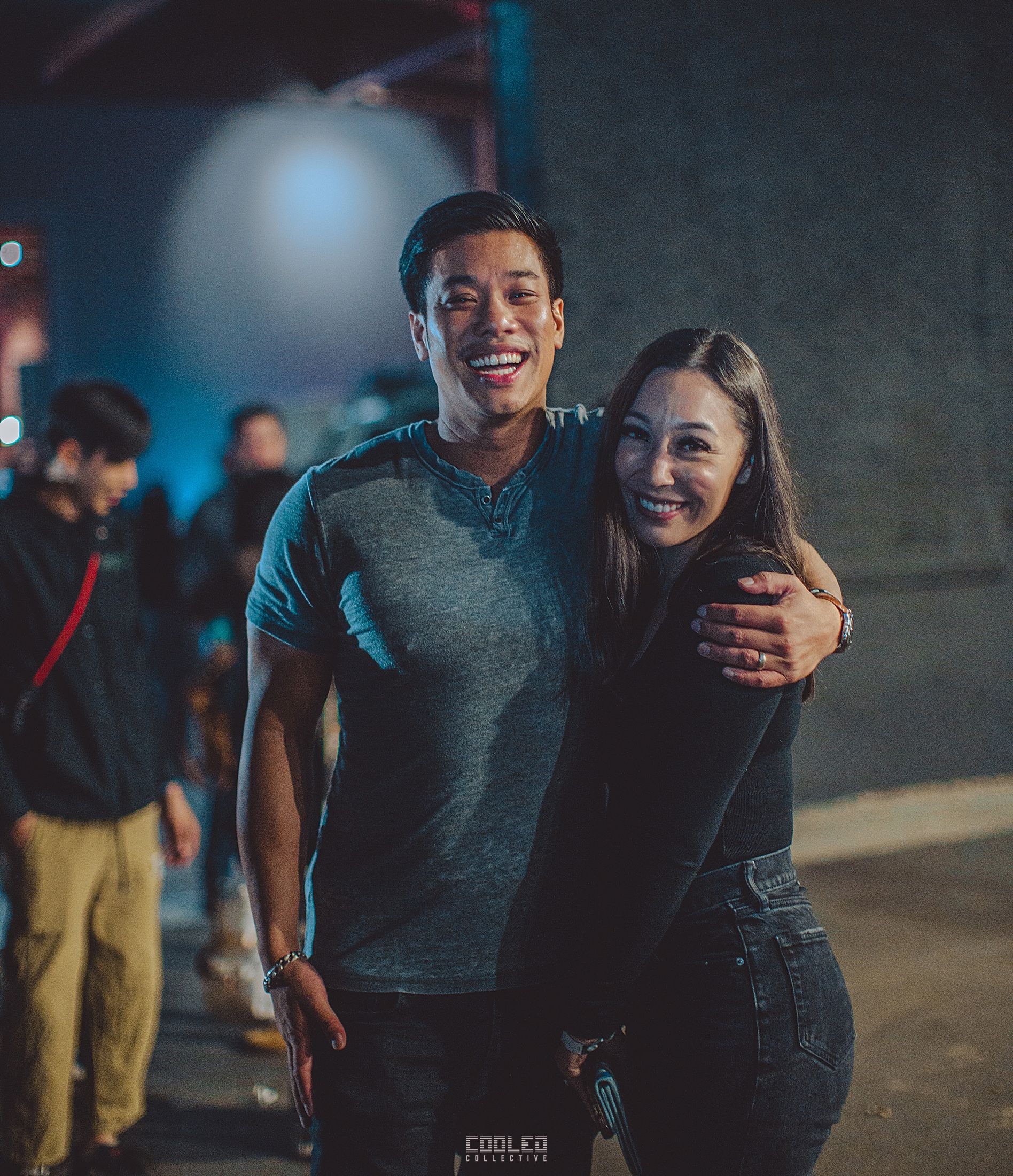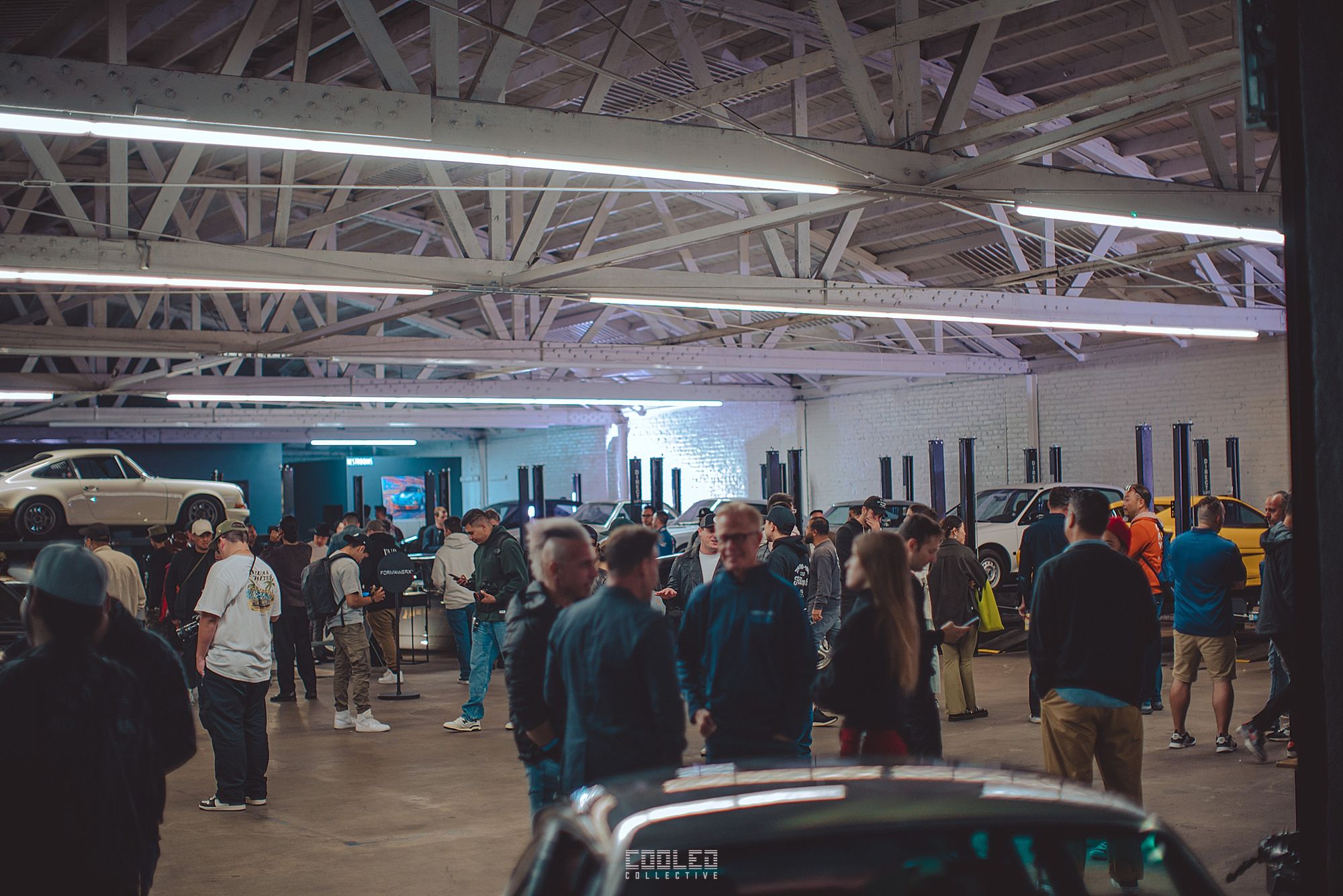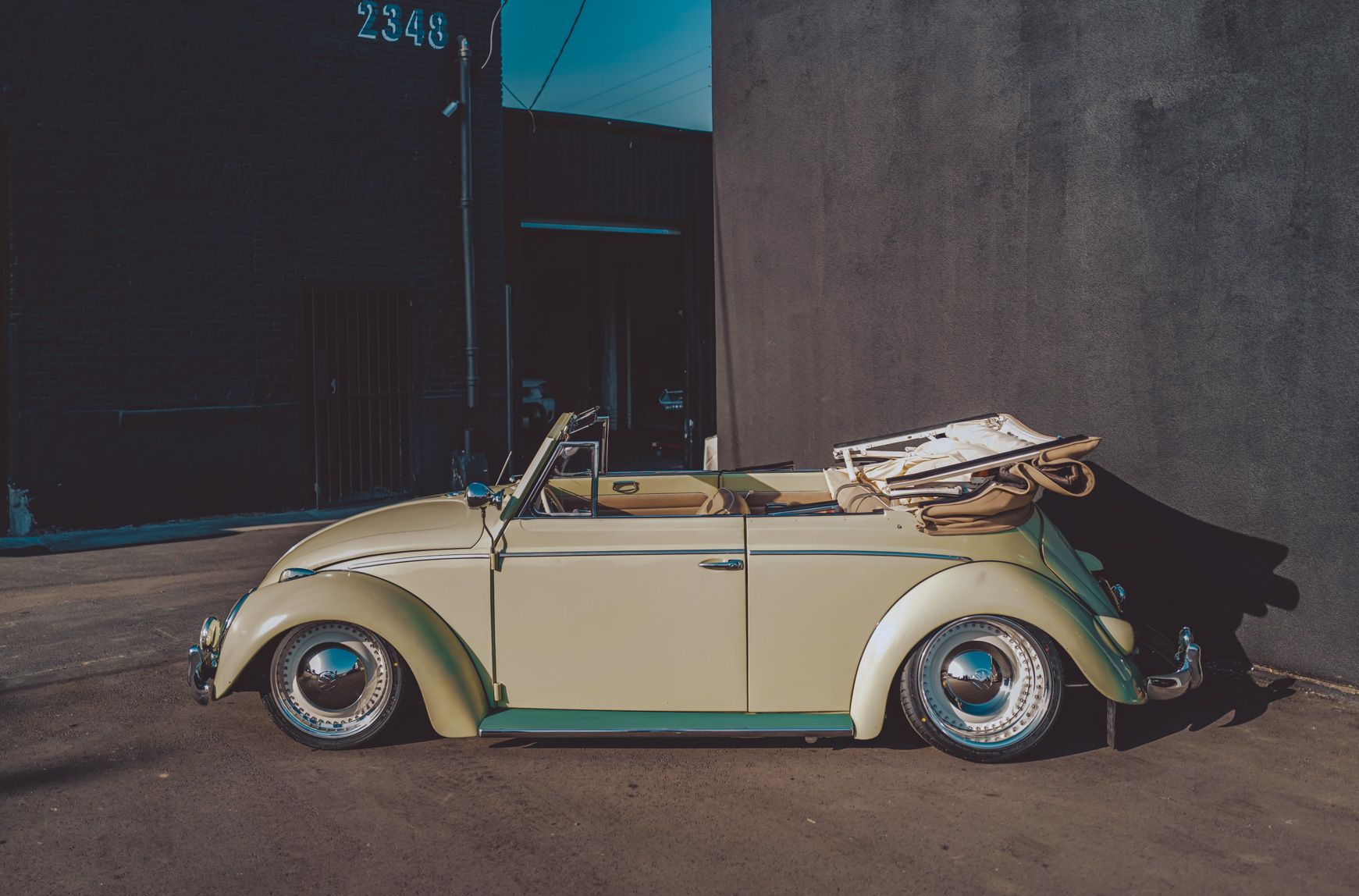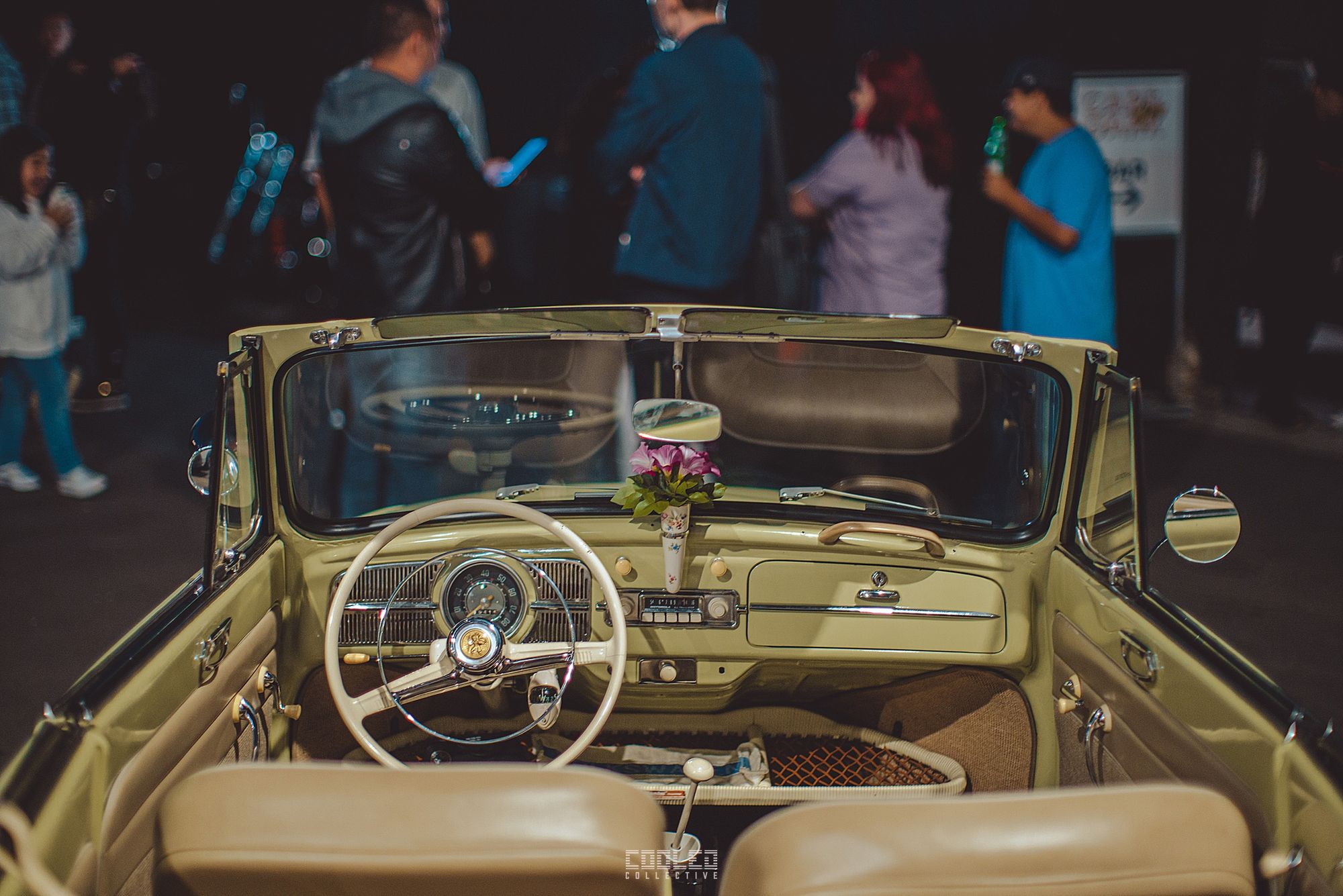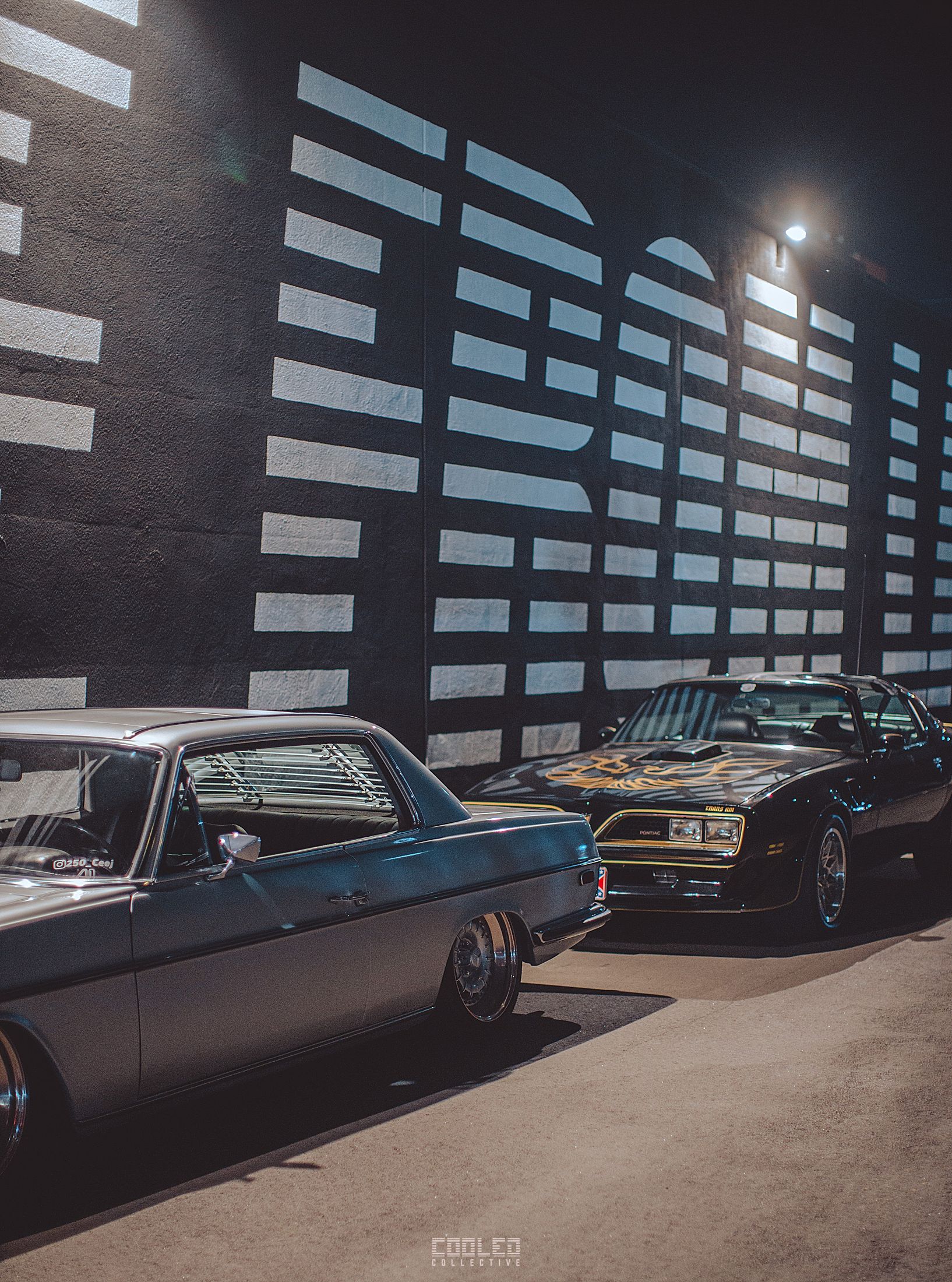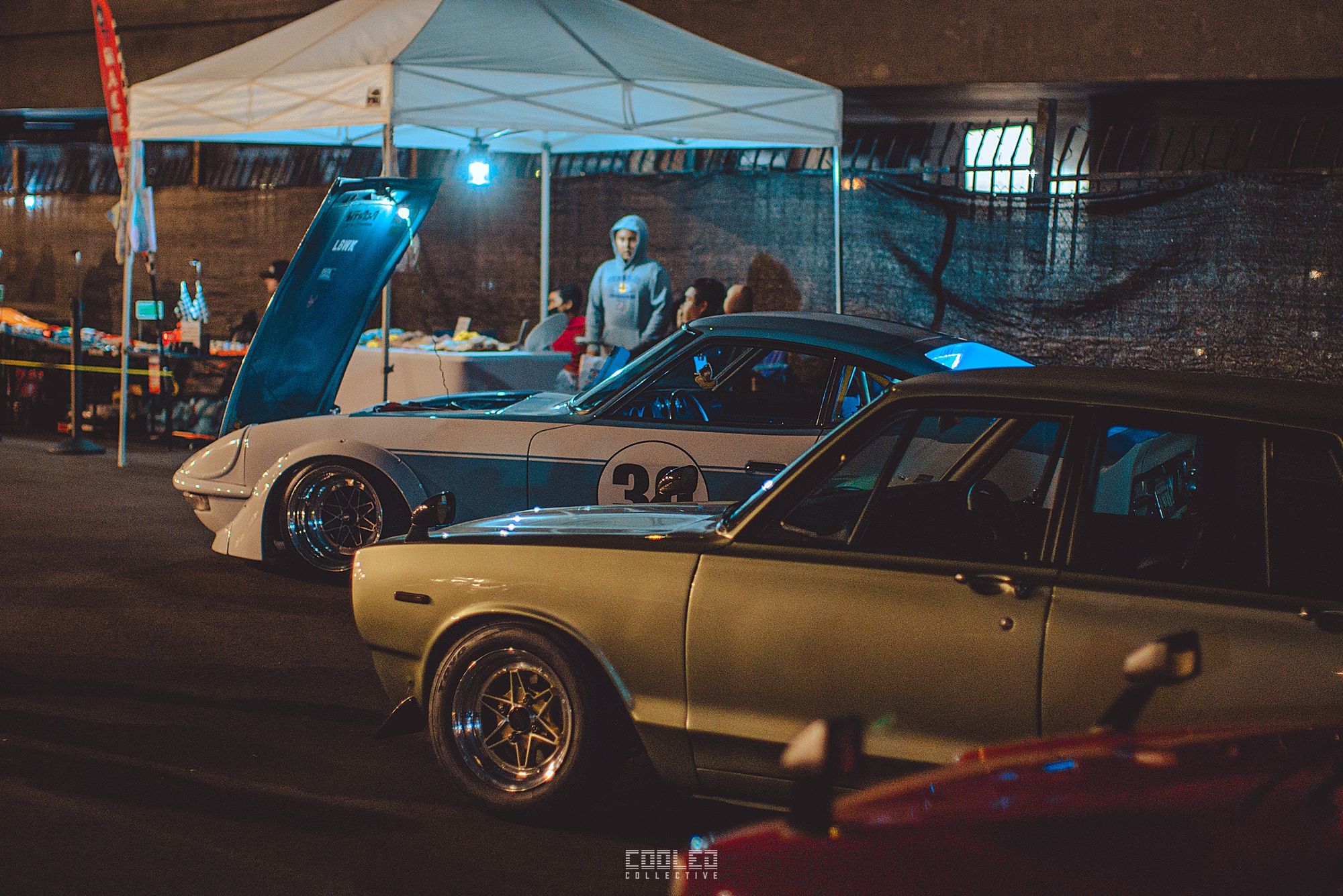 Oscar, Hansel and Ken taking up the vintage Japanese line up never looked sweeter. All crazy passionate dudes with so much to give to the culture.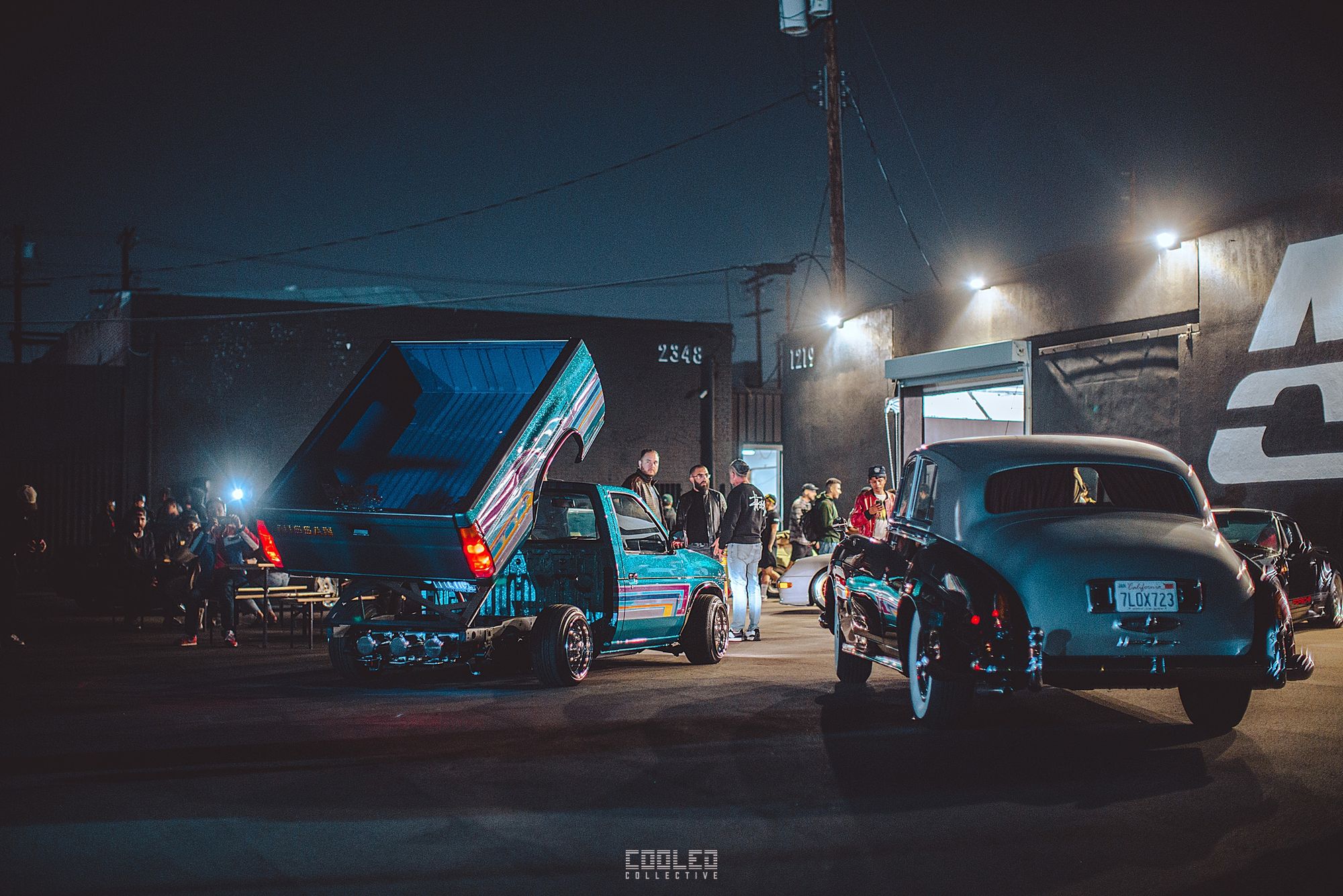 As the night started to wind down, I started to feel a sense of calm coming into my body as I knew that all that had to be done, got done and what hadn't, didn't. There were many things I wish I could have done better but being the first major show, the group that hosted this event walked away with big smiles. The spirit of the show was an enthusiast based show to show the hard work of the enthusiasts behind the wheel.
There is so much diversity in the car game in Southern California and as the Mecca, we keep pushing the boundaries every year. I am proud to have stamped my name on this event and hope to see more in the future with as much passion as this show did. The love driving the passion was the engine behind all of it. Thank you everyone... we made a memory that night.
In addition, I apologize for not getting to every single car that made it through the gates. The balance between capturing, hosting and mingling is always a struggle but all in all, it all got done the way it did. Learned a little, lived a little and laughed a lot. The way it should be.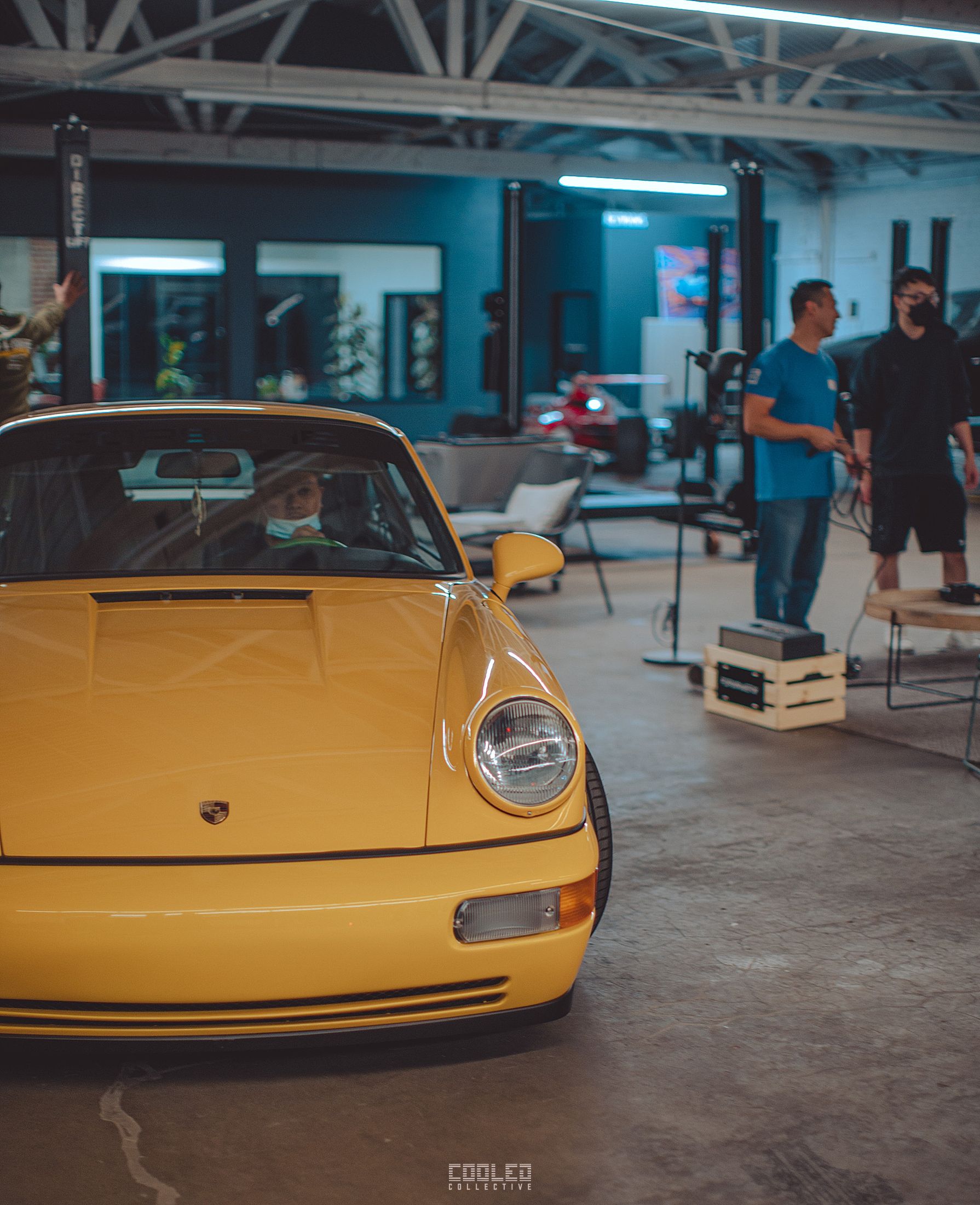 I want to give a major thank you to my co-hosts for coming together to make this extraordinary night come together. It was our first major show and I think it was a huge success from the feedback I was given. G from Heritage Gruppe and Zeke from Auto Conduct.
In addition, to our major sponsors in order SMG Werks, Carmistry Auto Detailing Products, Cali Dumpling, WRTeknica, Formawerx, Last Era Brand, Jaime Reyes with Sodel Popup, Curbs and Canyon Podcast and to our Vendors Model Citizen Model Diecast, Hot Wheels Race Track, Tie Dye Clothes. Also thank you to John Cary from Innova, M Shop and Crash Jewelry for your donations to the raffle.
Photo Dump by Drew Manley @cooled.collective