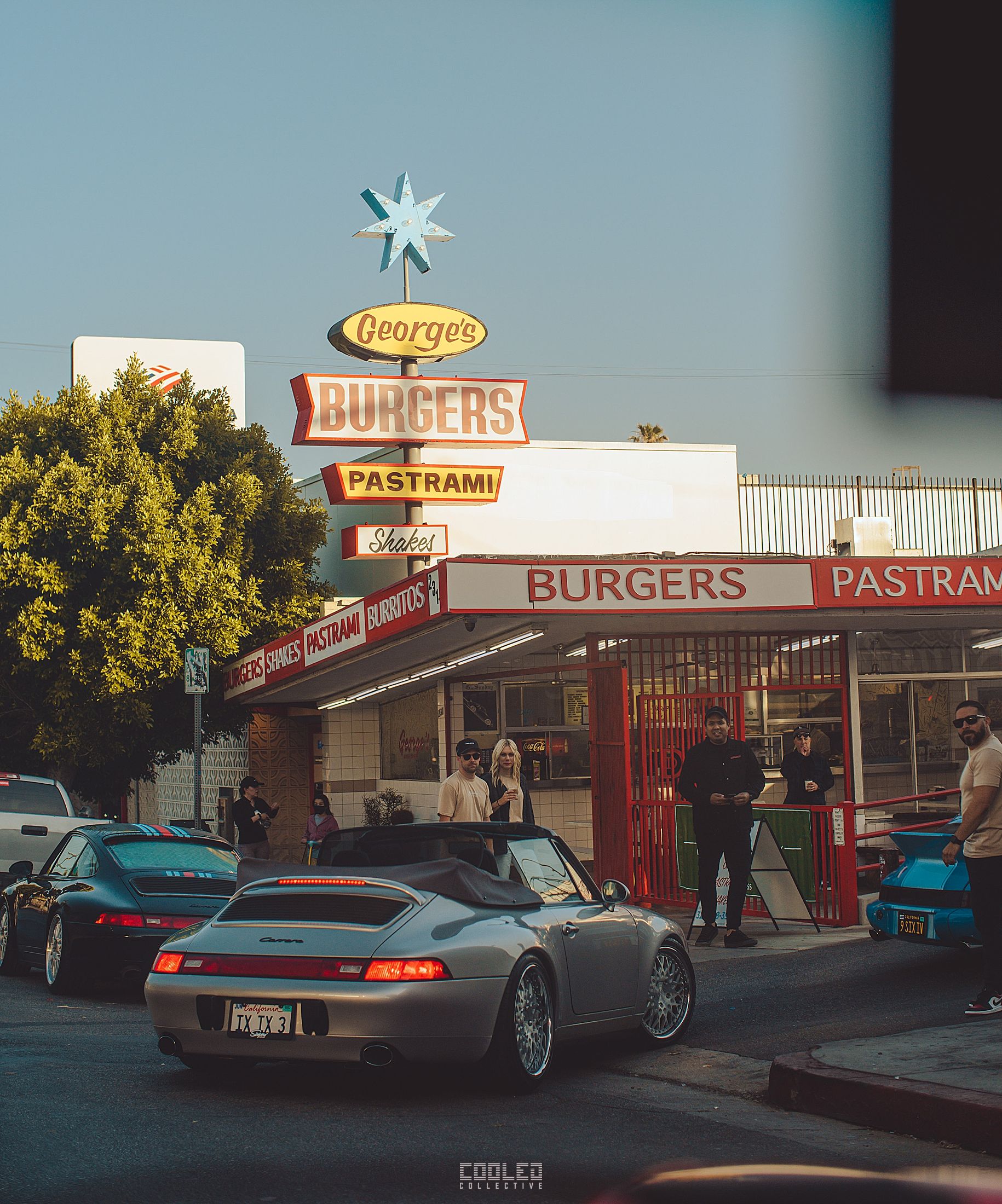 G's on Sunday celebrated their second Porsche gathering at George's Burgers on E Cesar Chavez in Los Angeles. With a focus on aircooled 911s, the cars drove out from all over the county to join in some morning car culture goodness.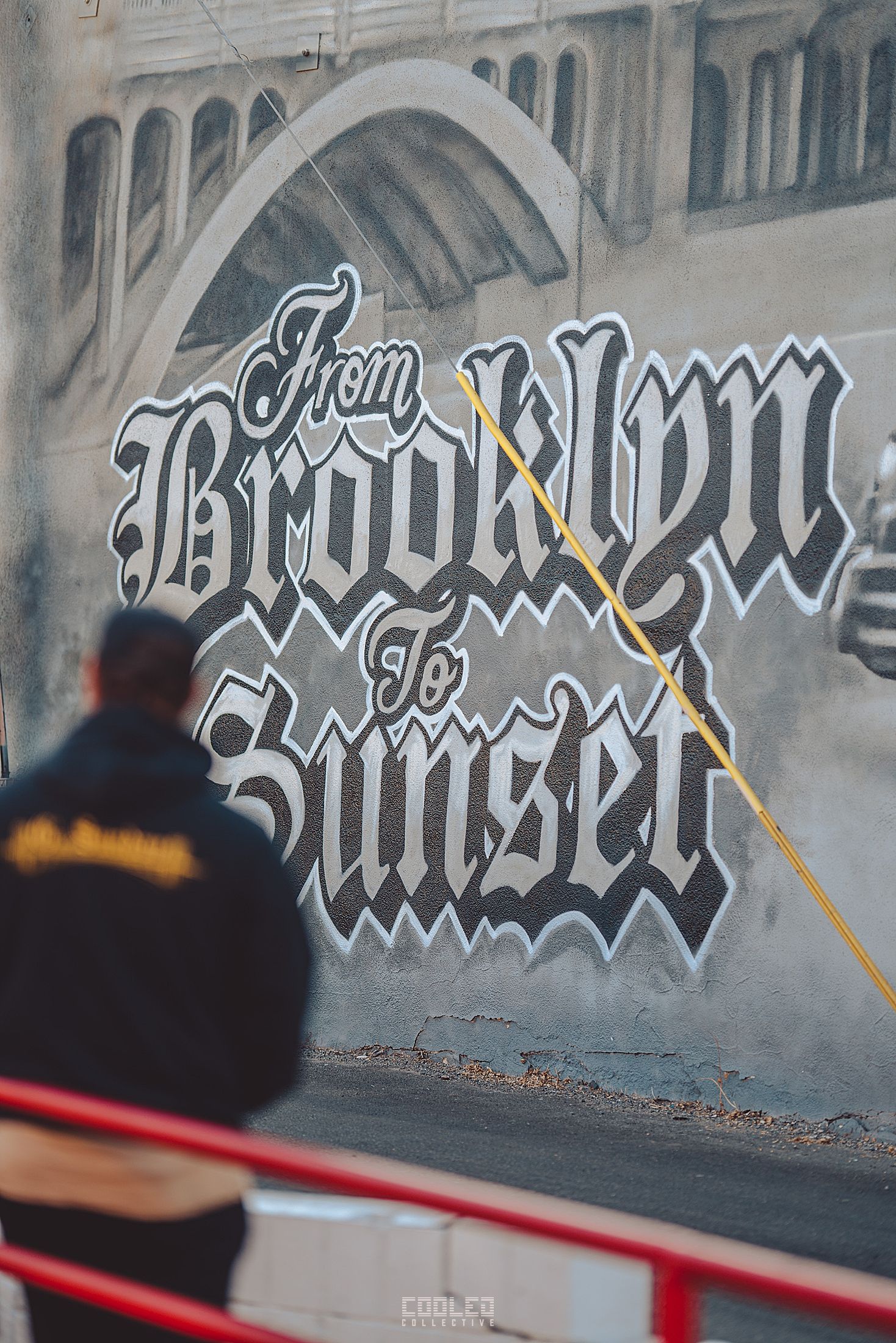 One of the things I love most about meeting in LA are the cultural murals on walls throughout the city. Shot on the Sigma 105mm 1.4, the lens did a wonderful job separating the subject from the wall... razor thin.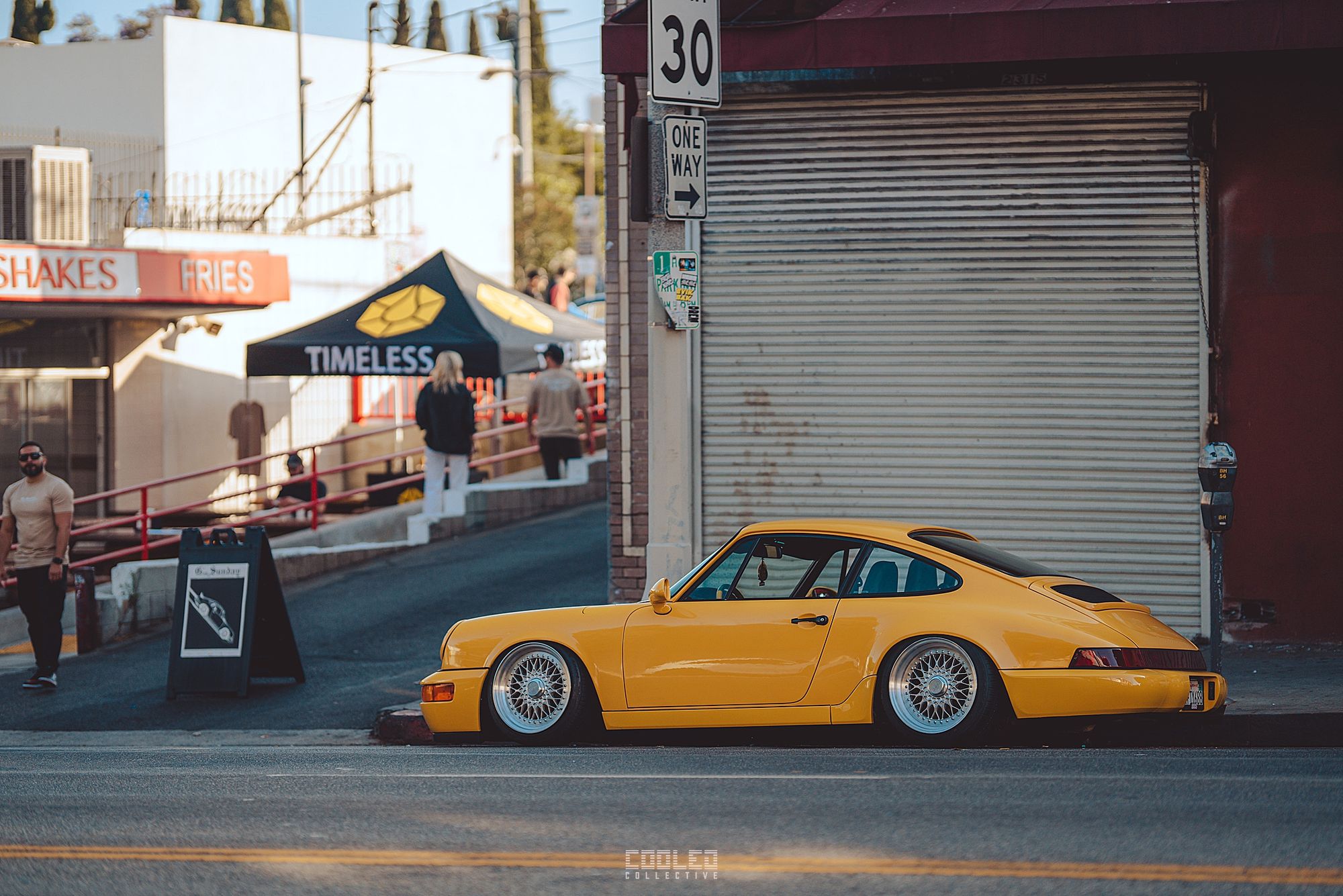 Jason Mendieta bagged out in his Talbot Carrera 4 on his newly built BBS RS. A nice prelude to what is to come inside the parking lot at G's.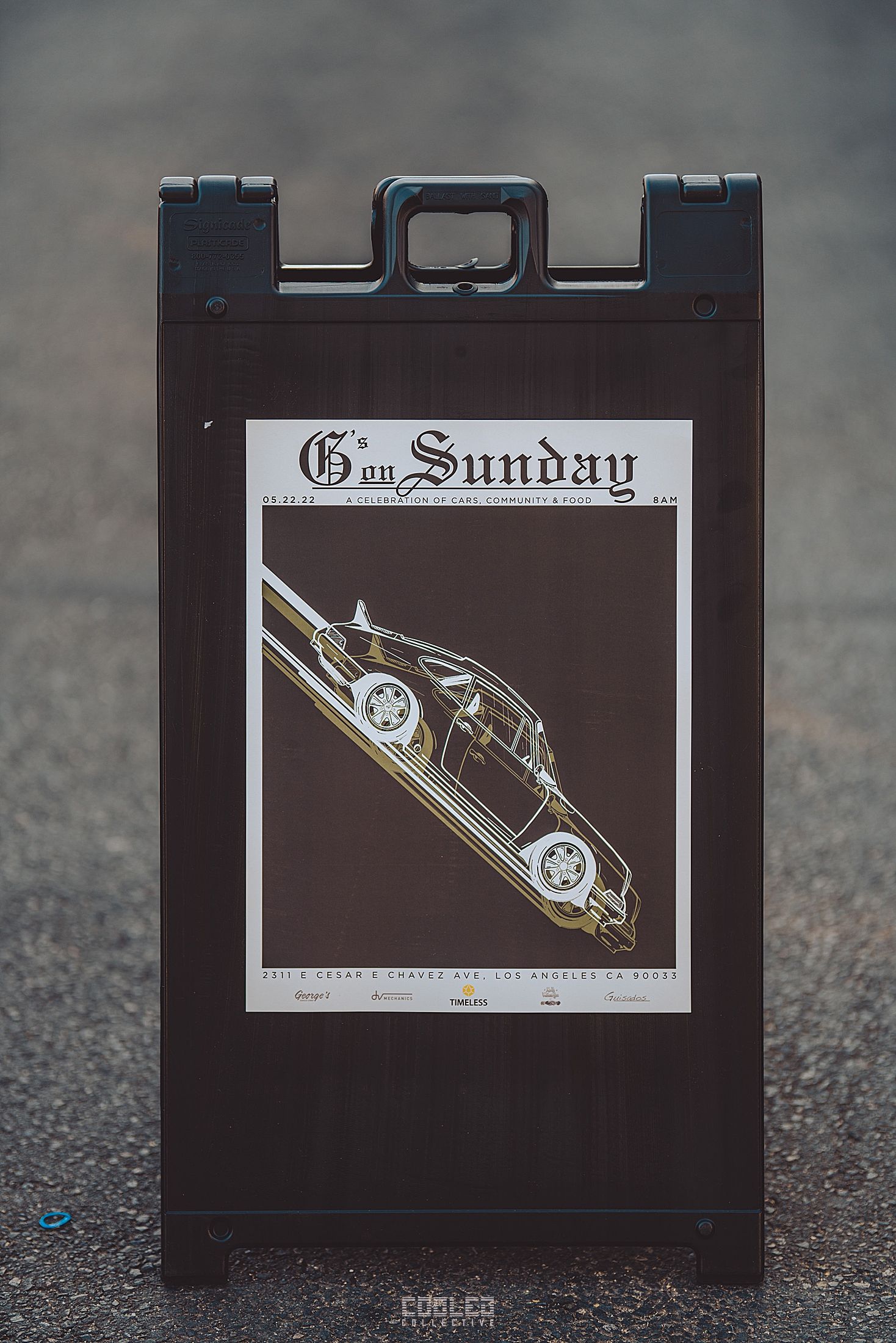 Nick making sure he points at me looking at him, looking at me, looking at him while enjoying a brew of G's finest drip coffee.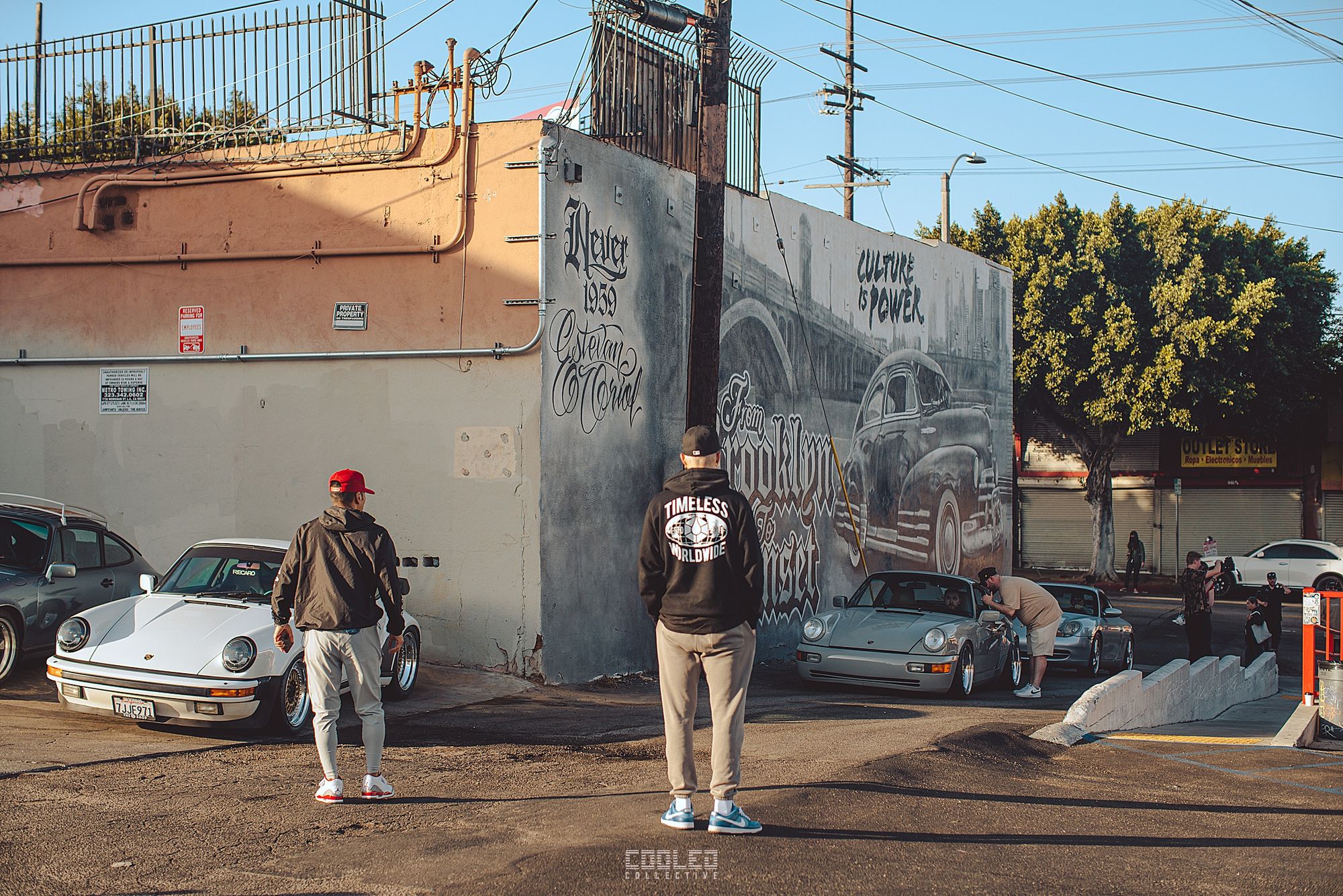 By 8am, the parking lot was filling up quite fast and pretty close to capacity. The boys at G's did a fine job managing the cars coming in and setting a vibe.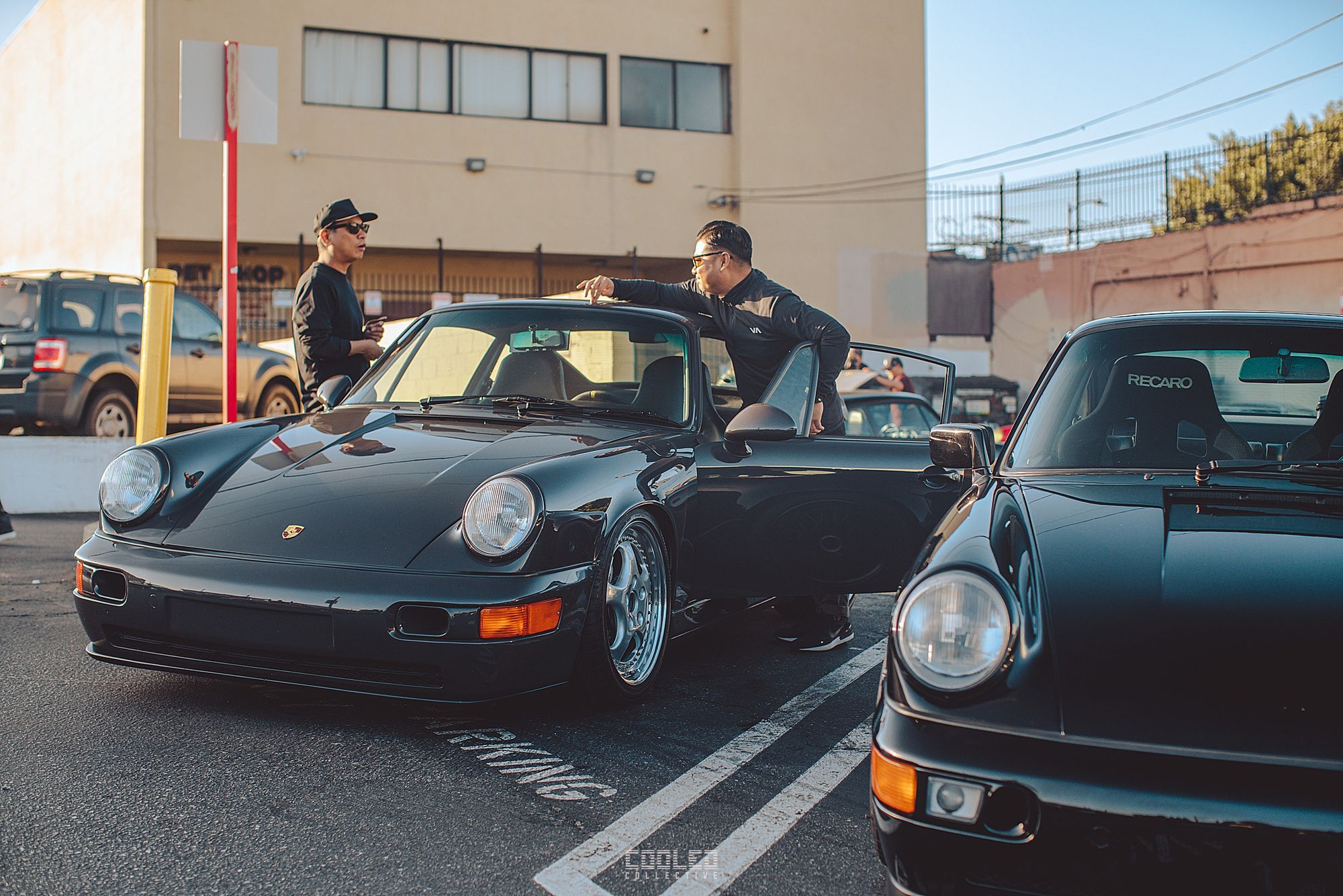 Jared wearing his RH Speedlines today and having a casual conversation about life and what he probably ate earlier in the week. A delightful conversation was had.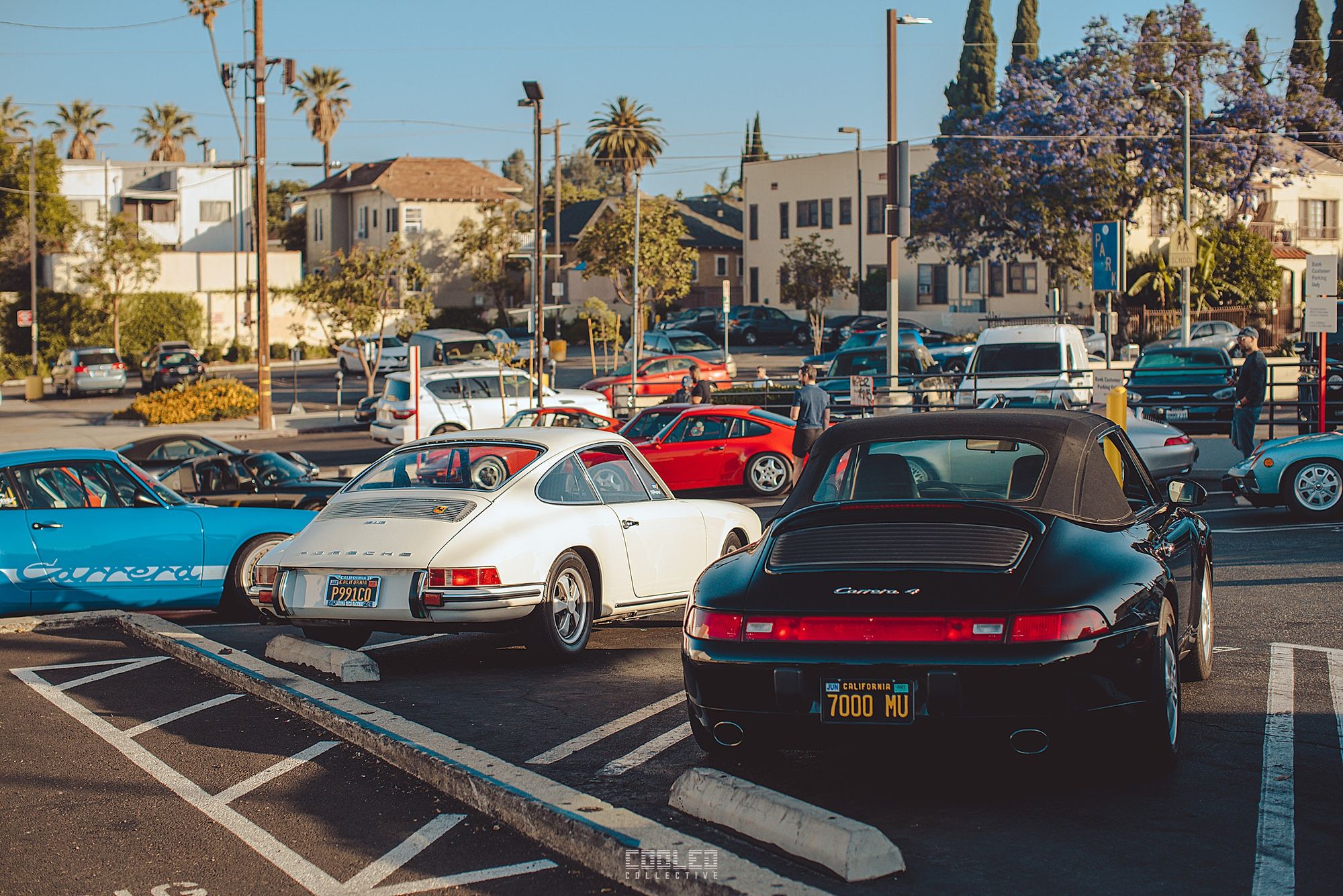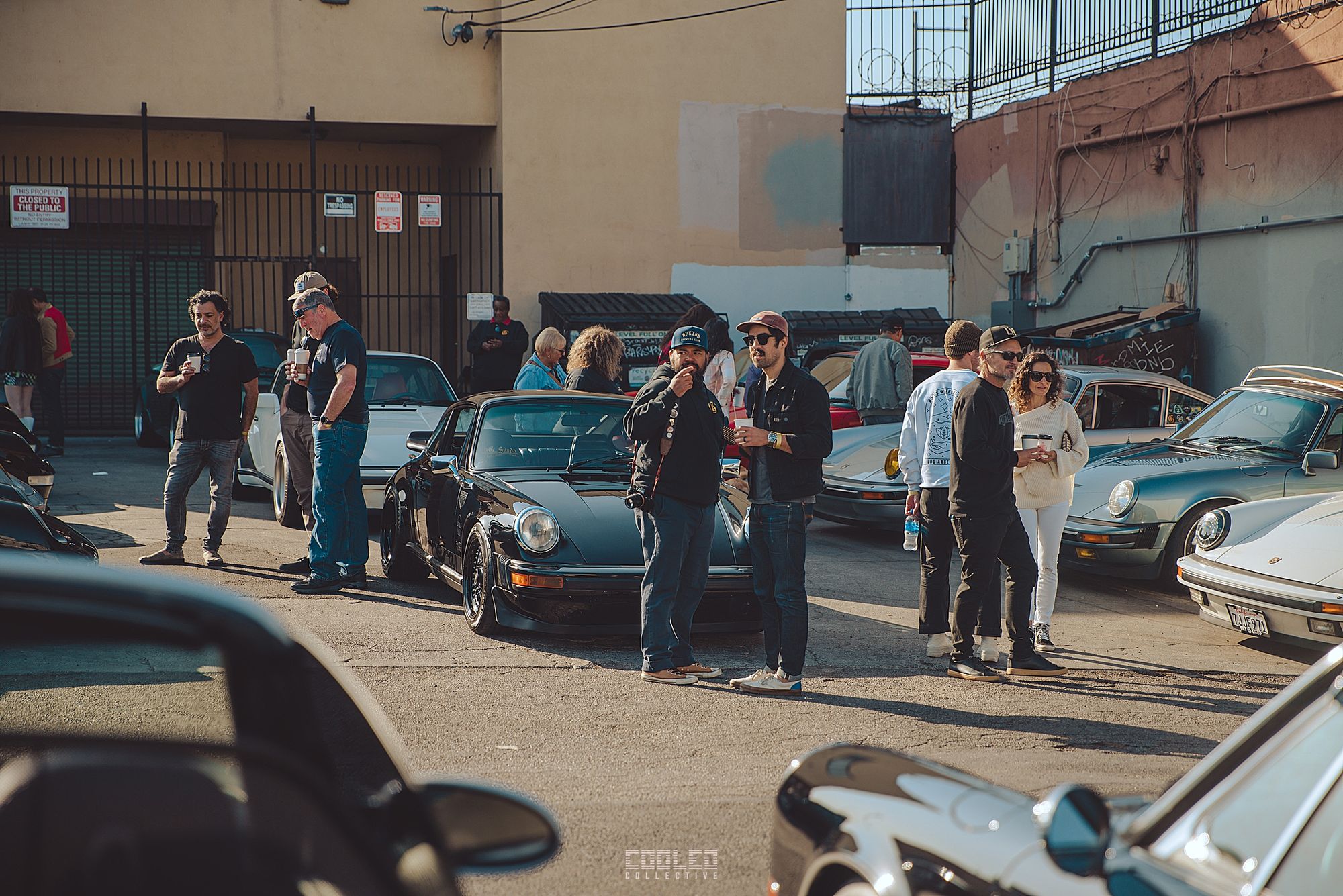 Nick talking about how he didn't cook me smoked oxtail yet to date. It has only been 3 years but I am sure one day it will happen. Can't wait for that day Nick!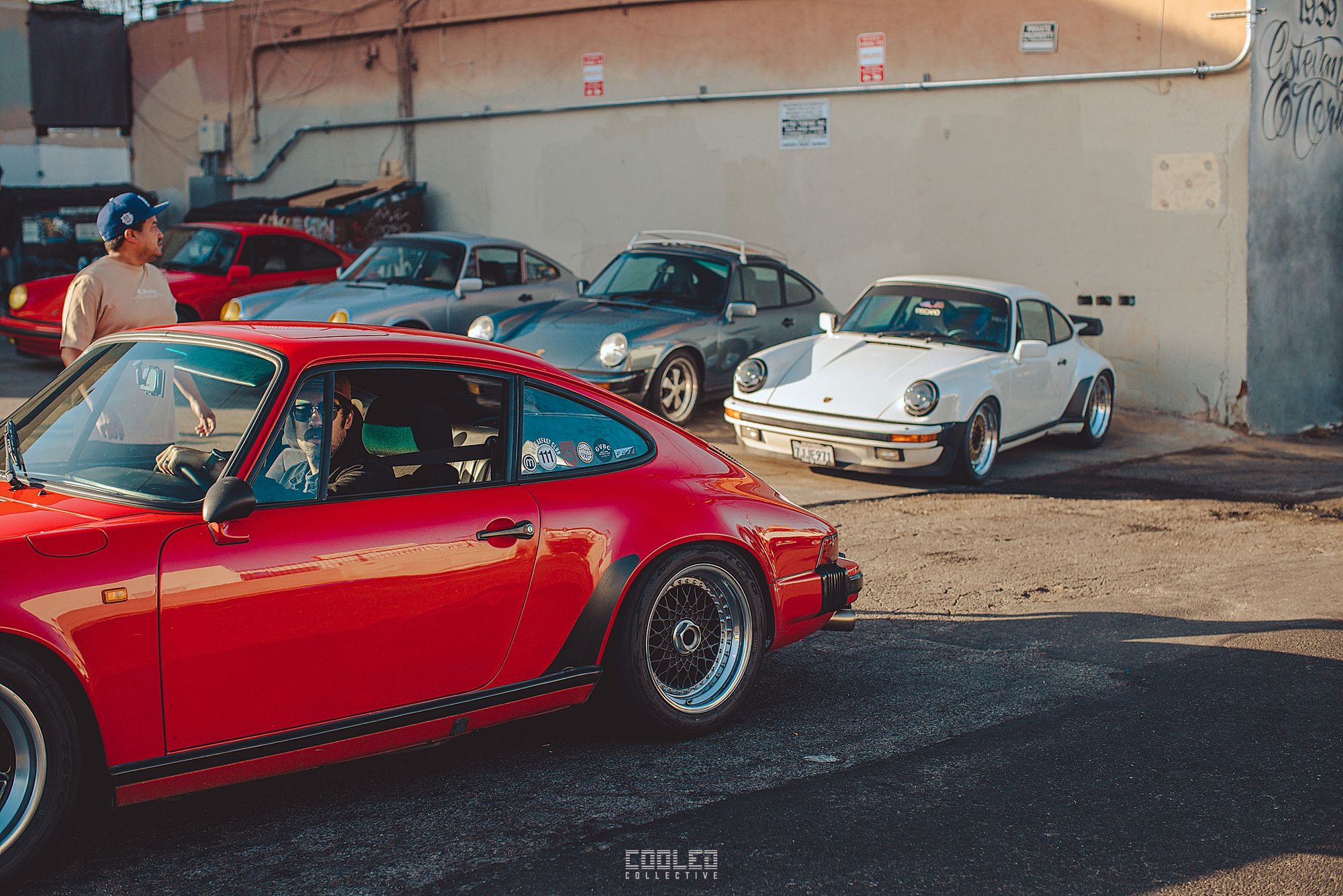 G bodies lining up for G's on Sunday. Joe with his beautiful 930 leading the pack of old school vintage 911s.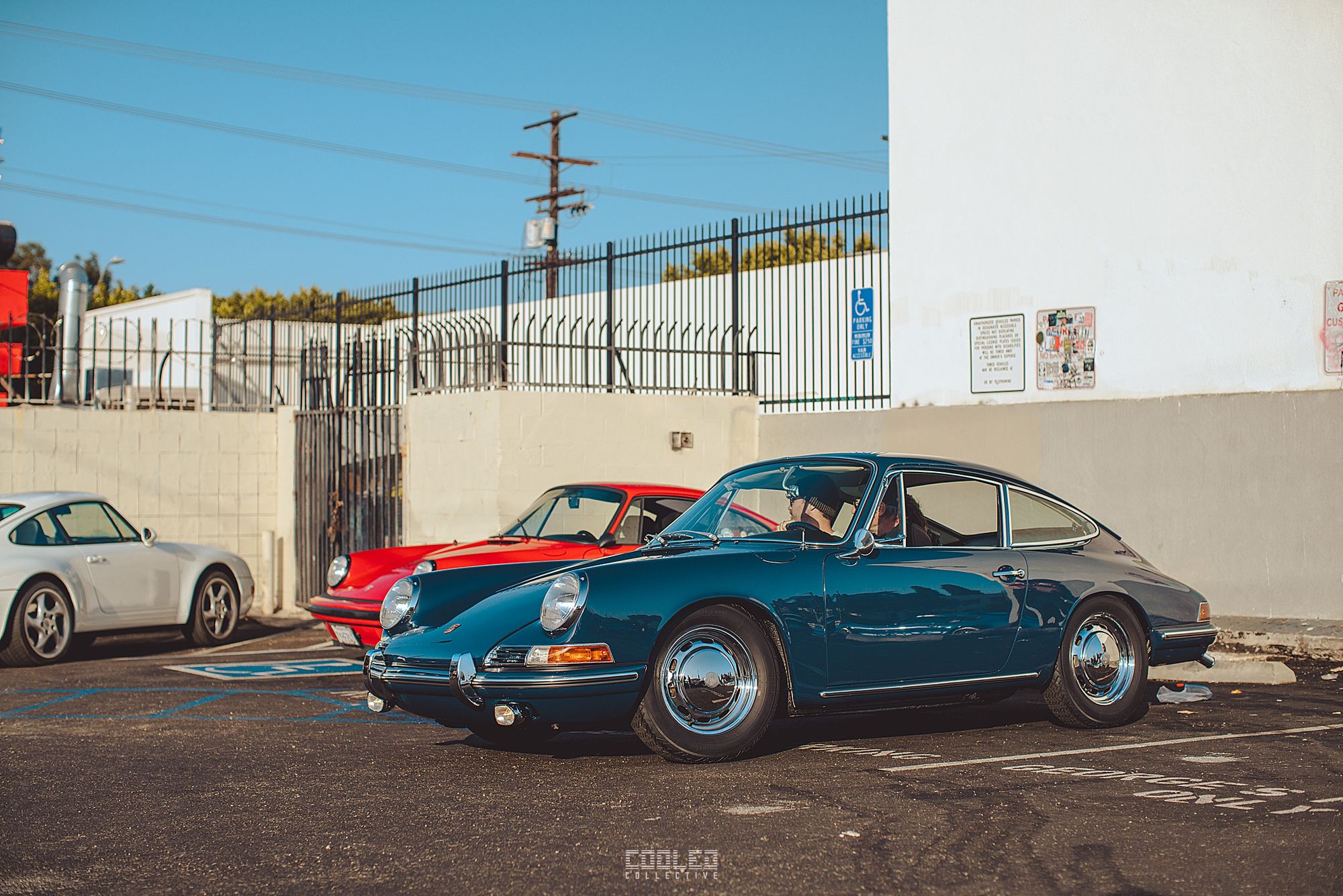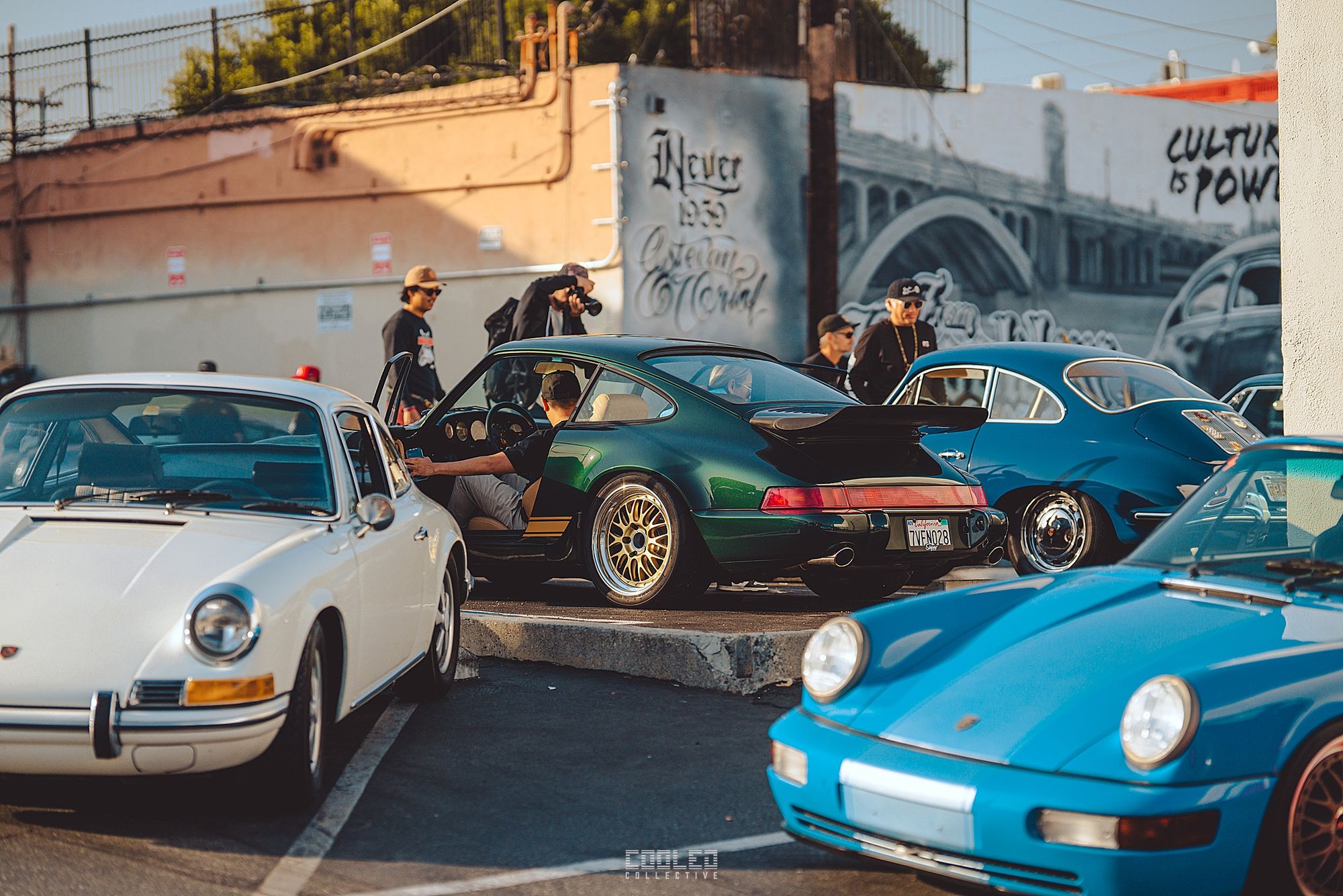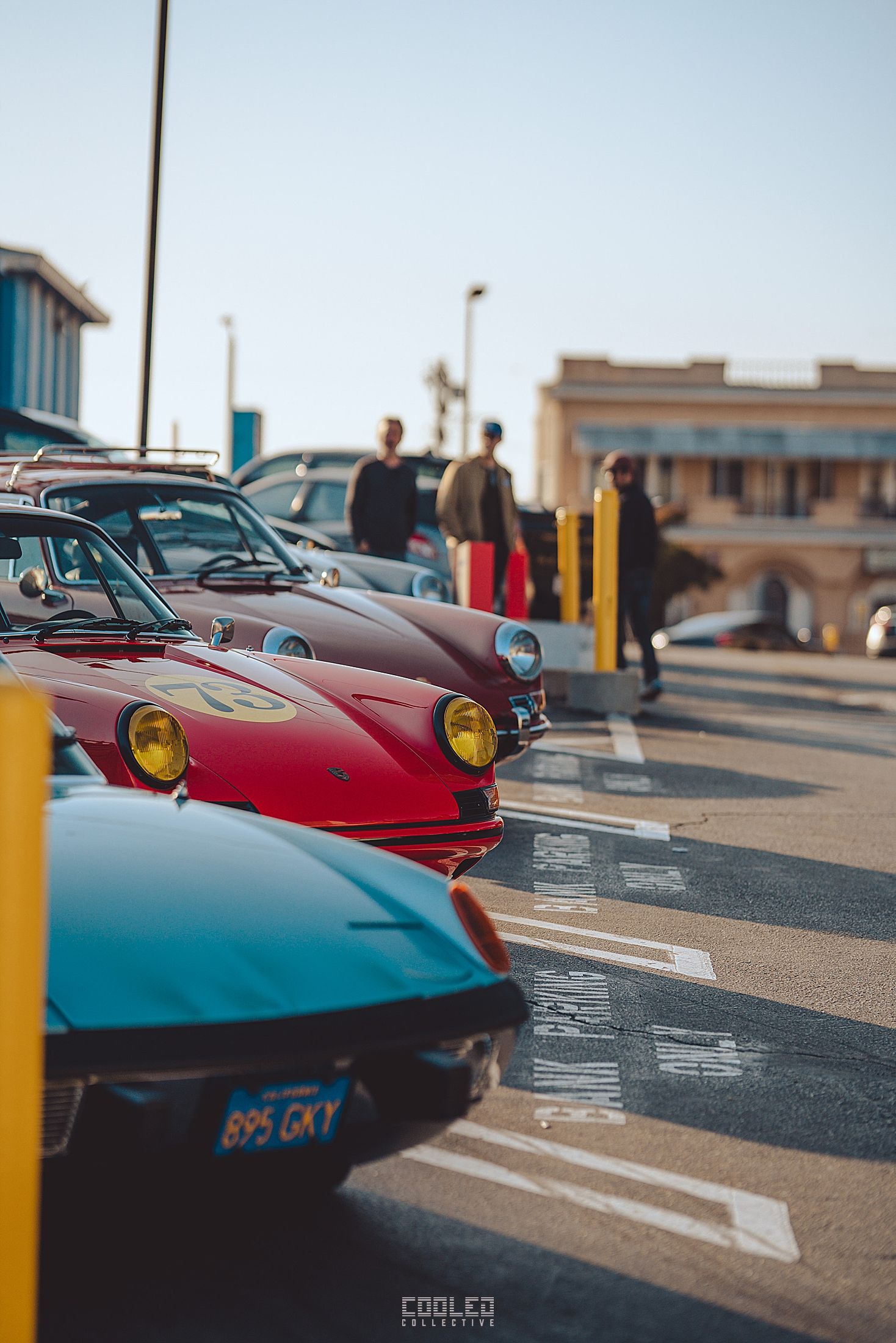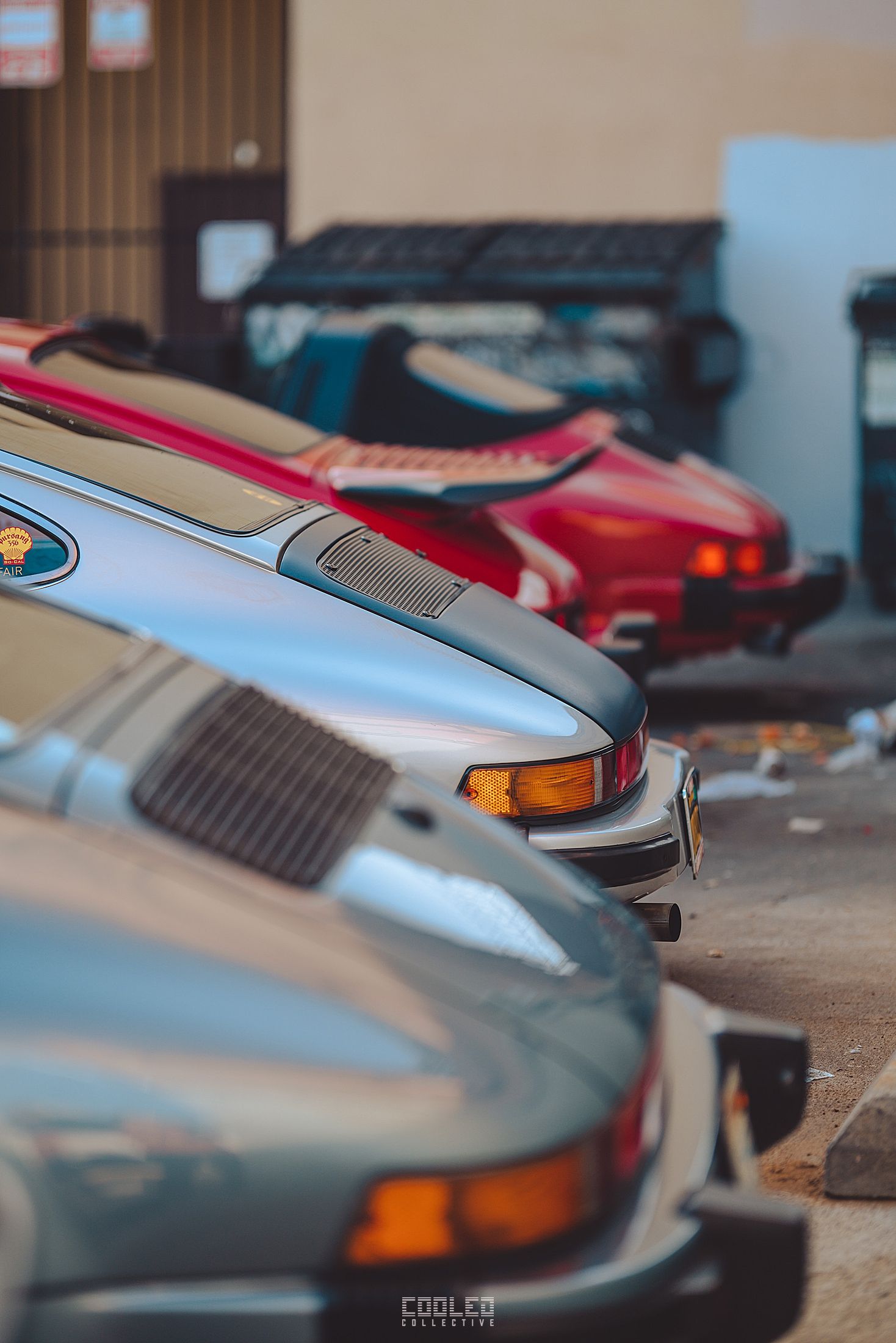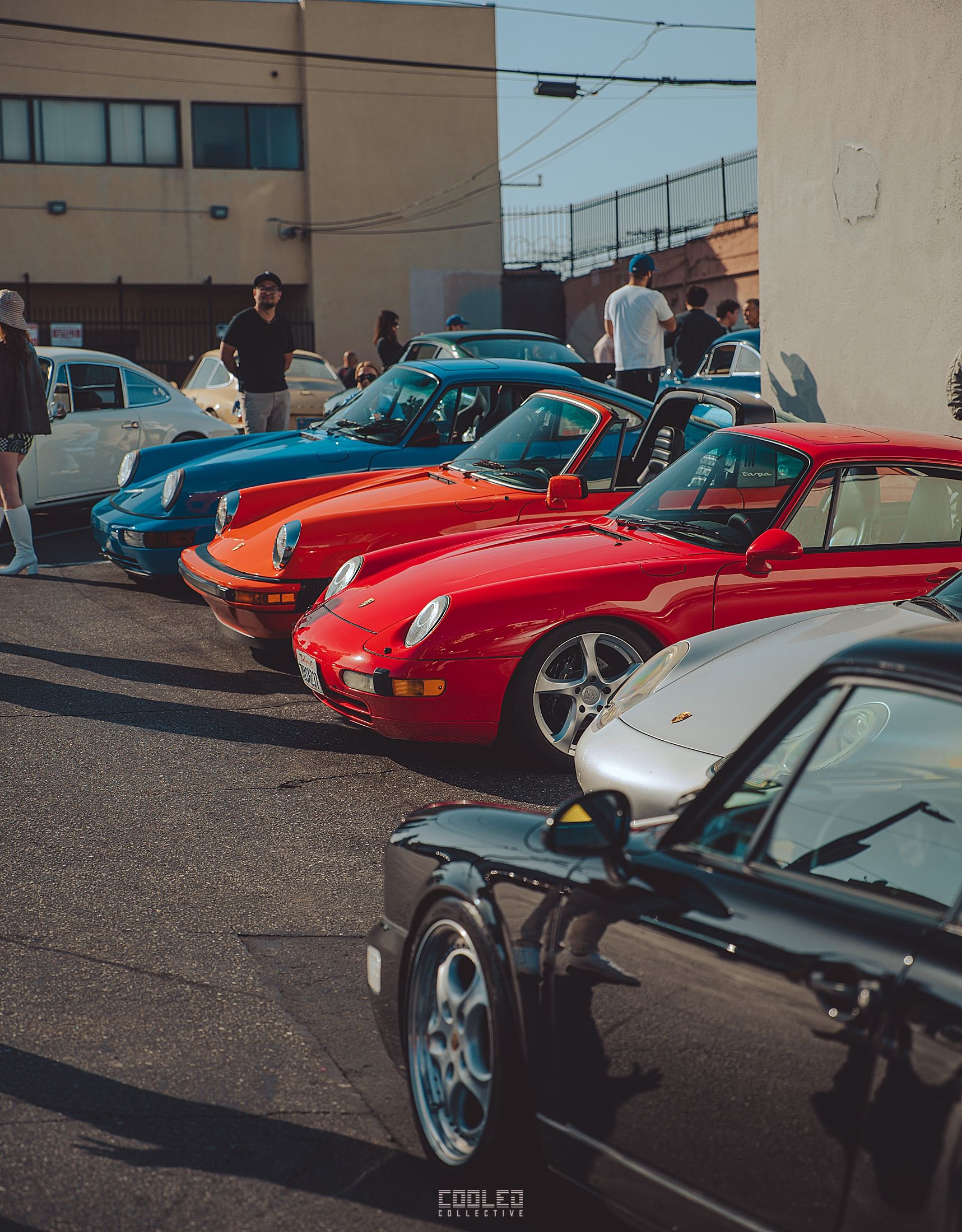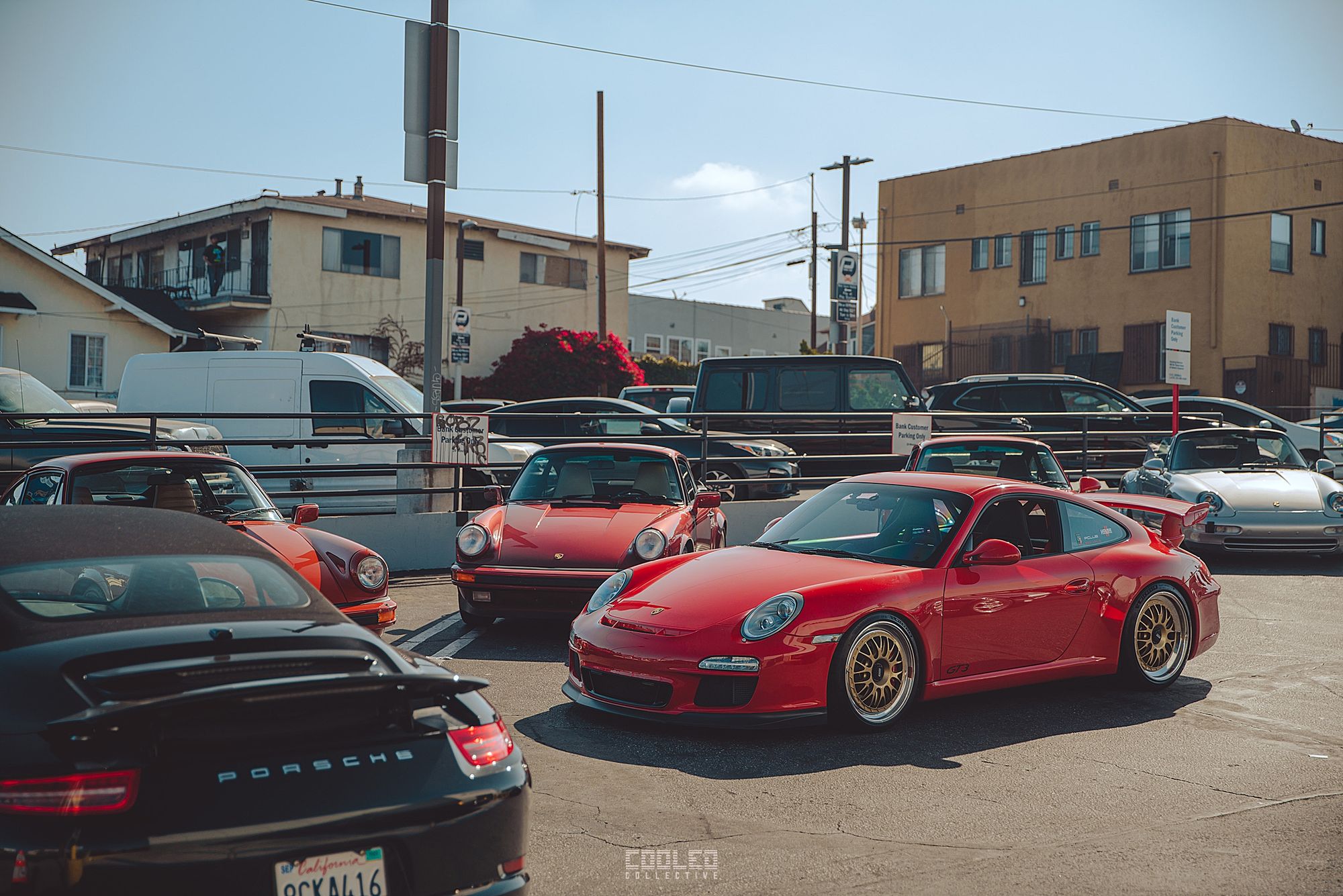 Met JC because I noticed that he was running my Broken Promises decal on his windshield. After talking to JC, I realized that this 997.2 GT3 in Guards Red was my buddy Kenny's old GT3 from 3.5 years ago. Such a small world but JC did a great job with the gold BBS to compliment the guards red.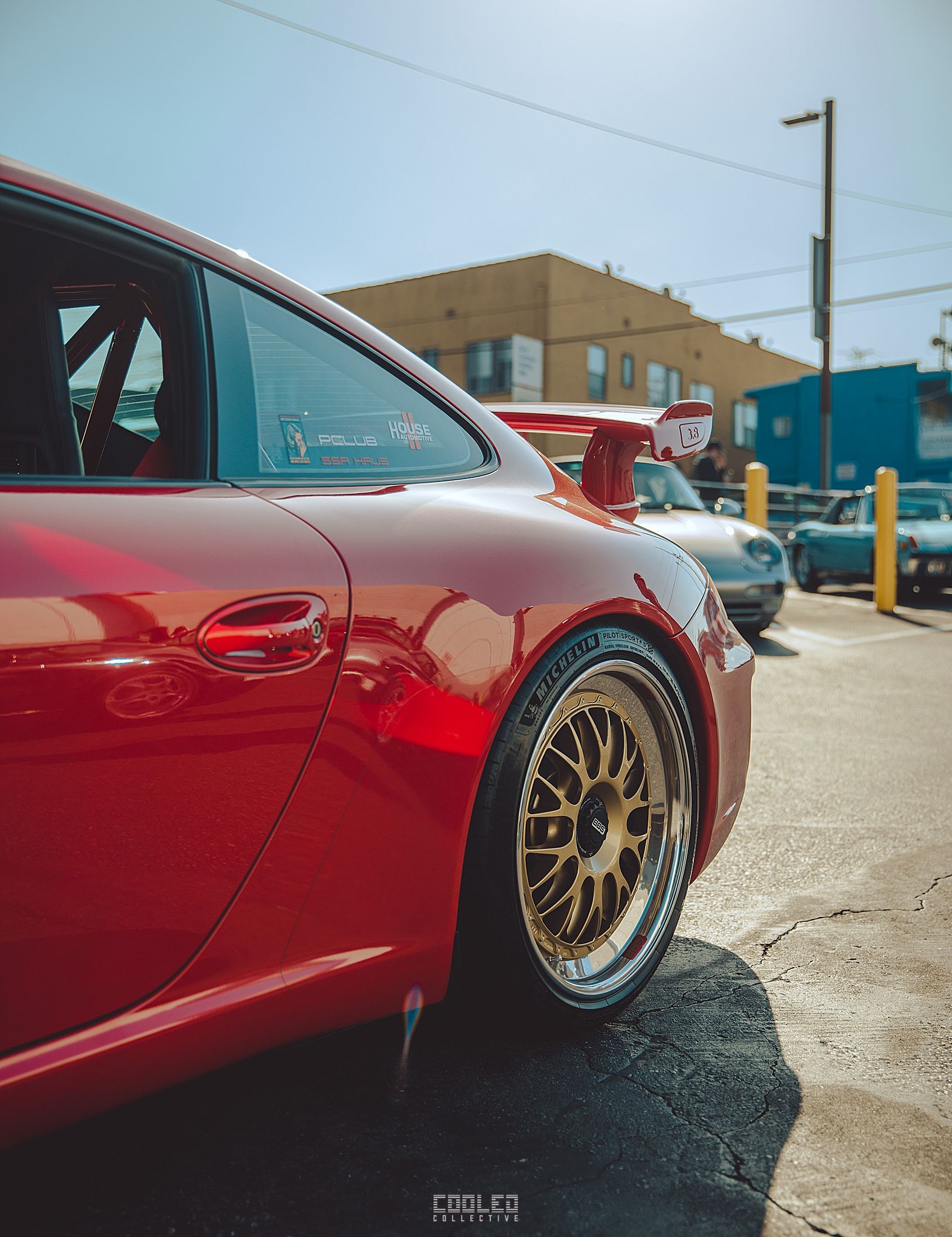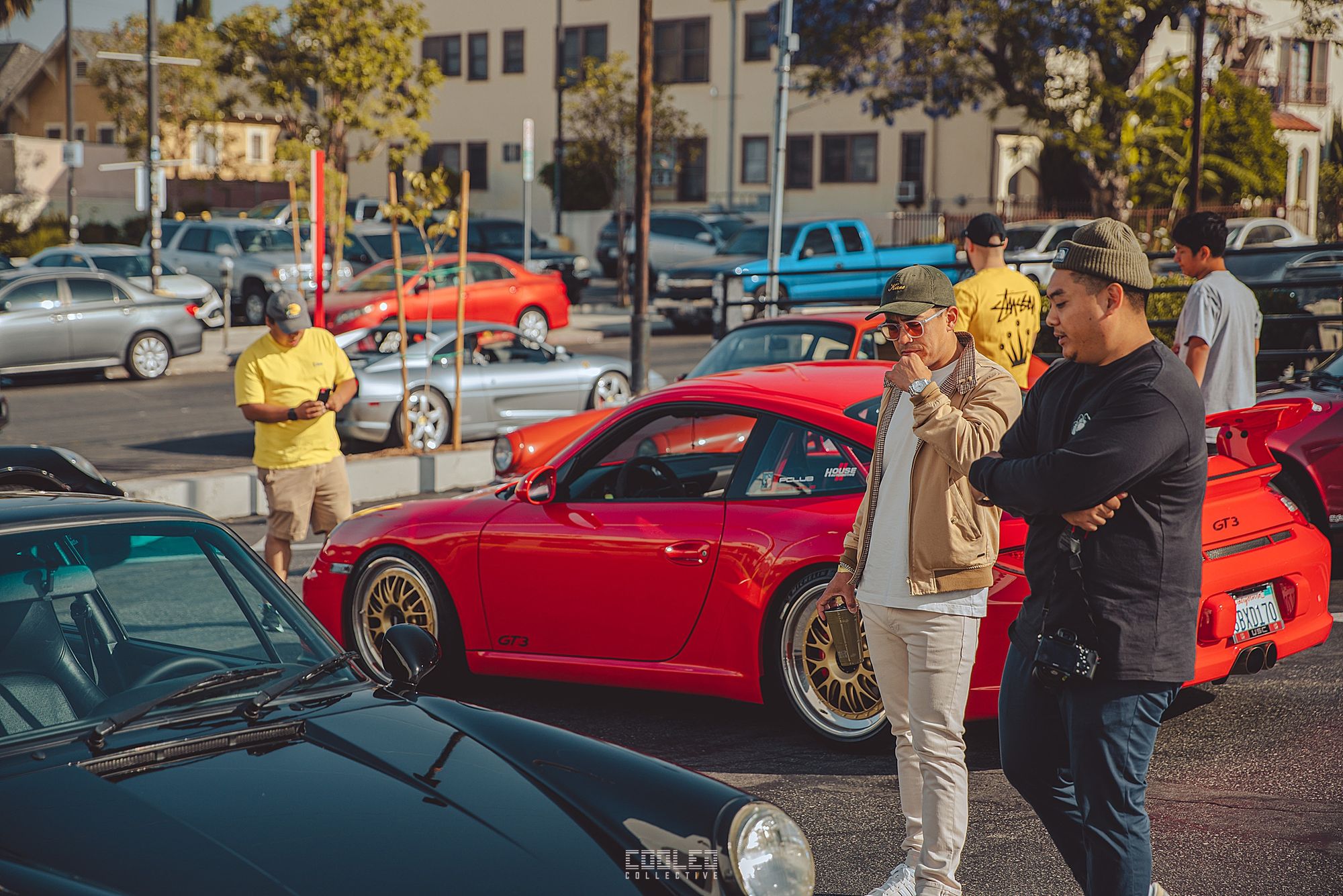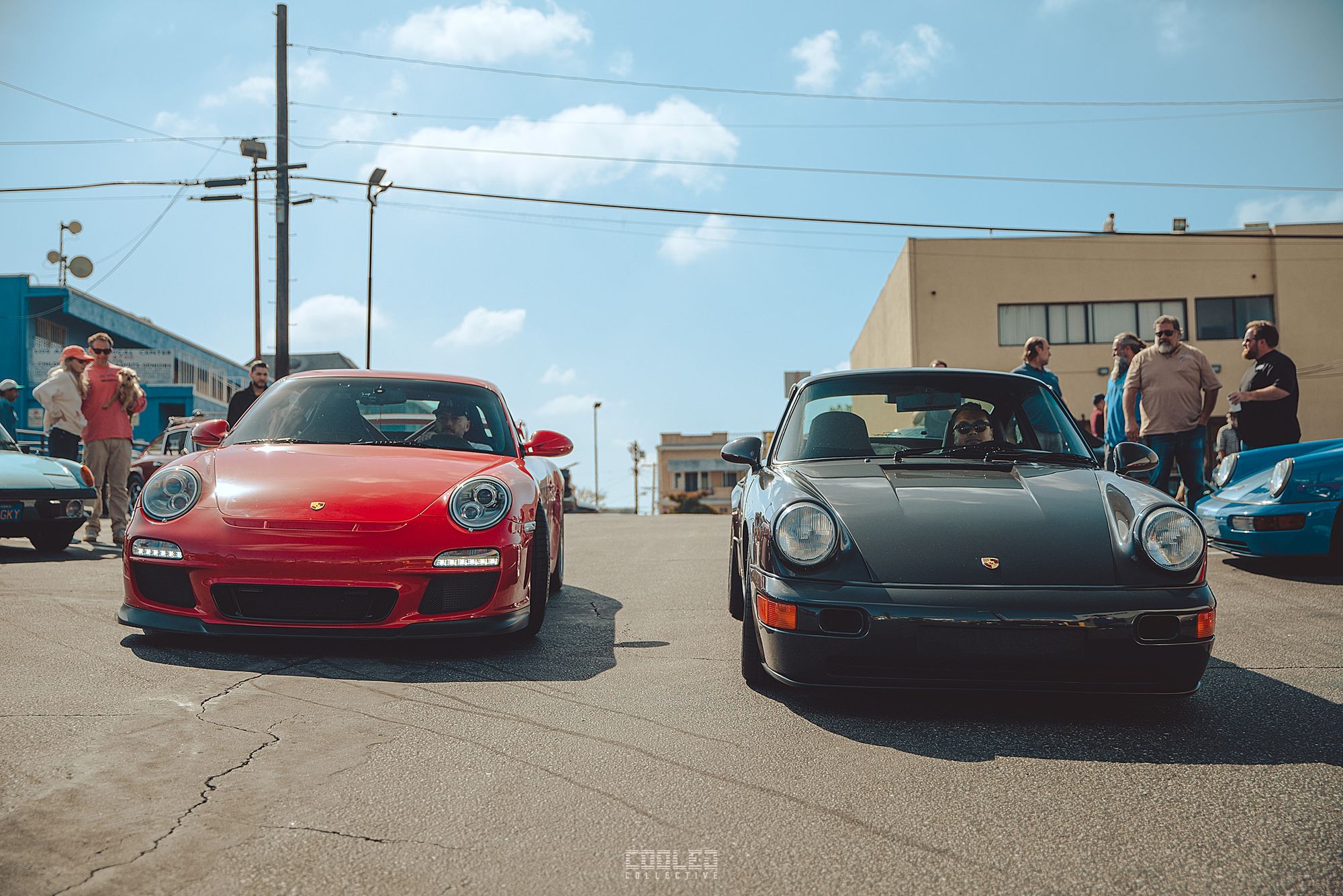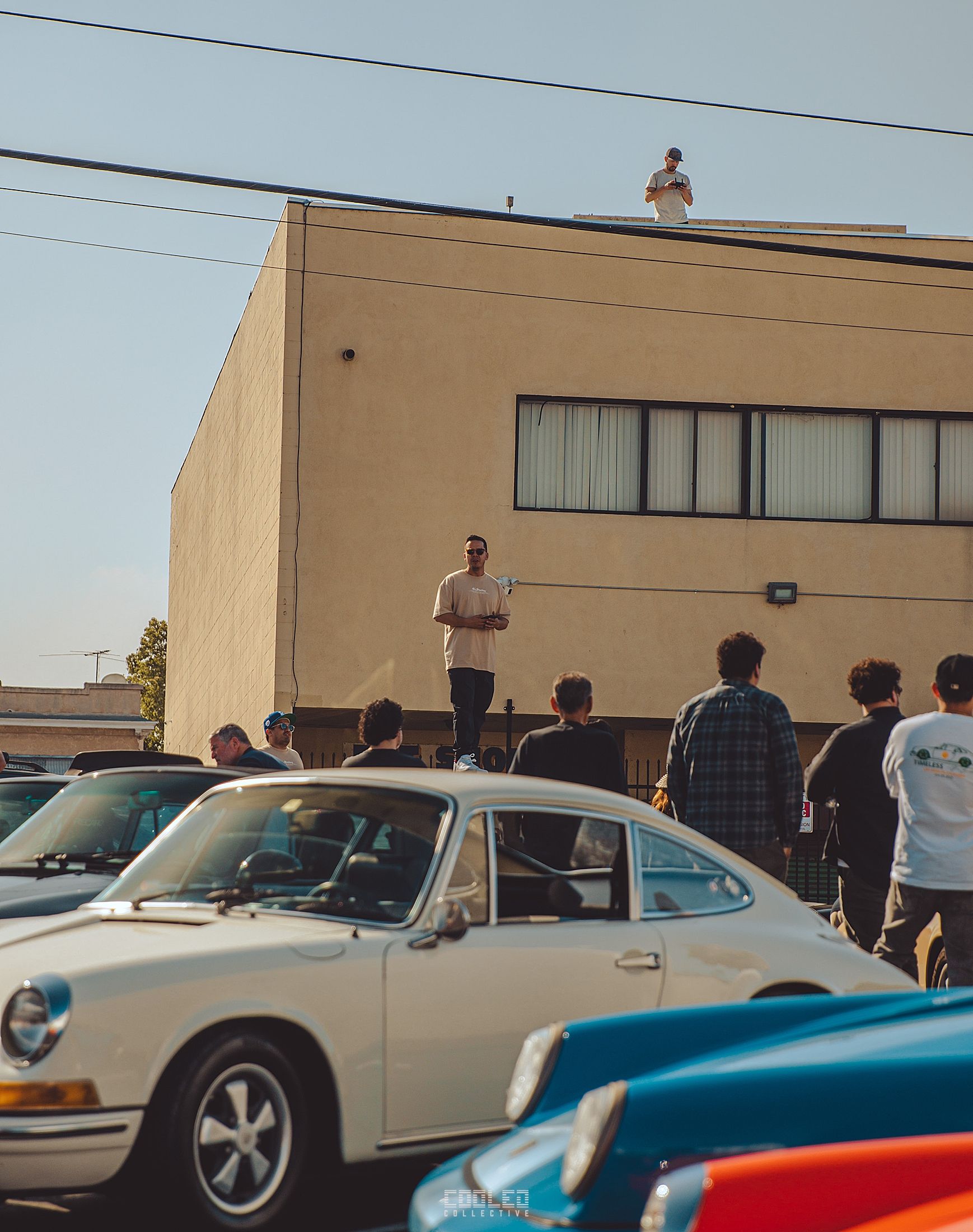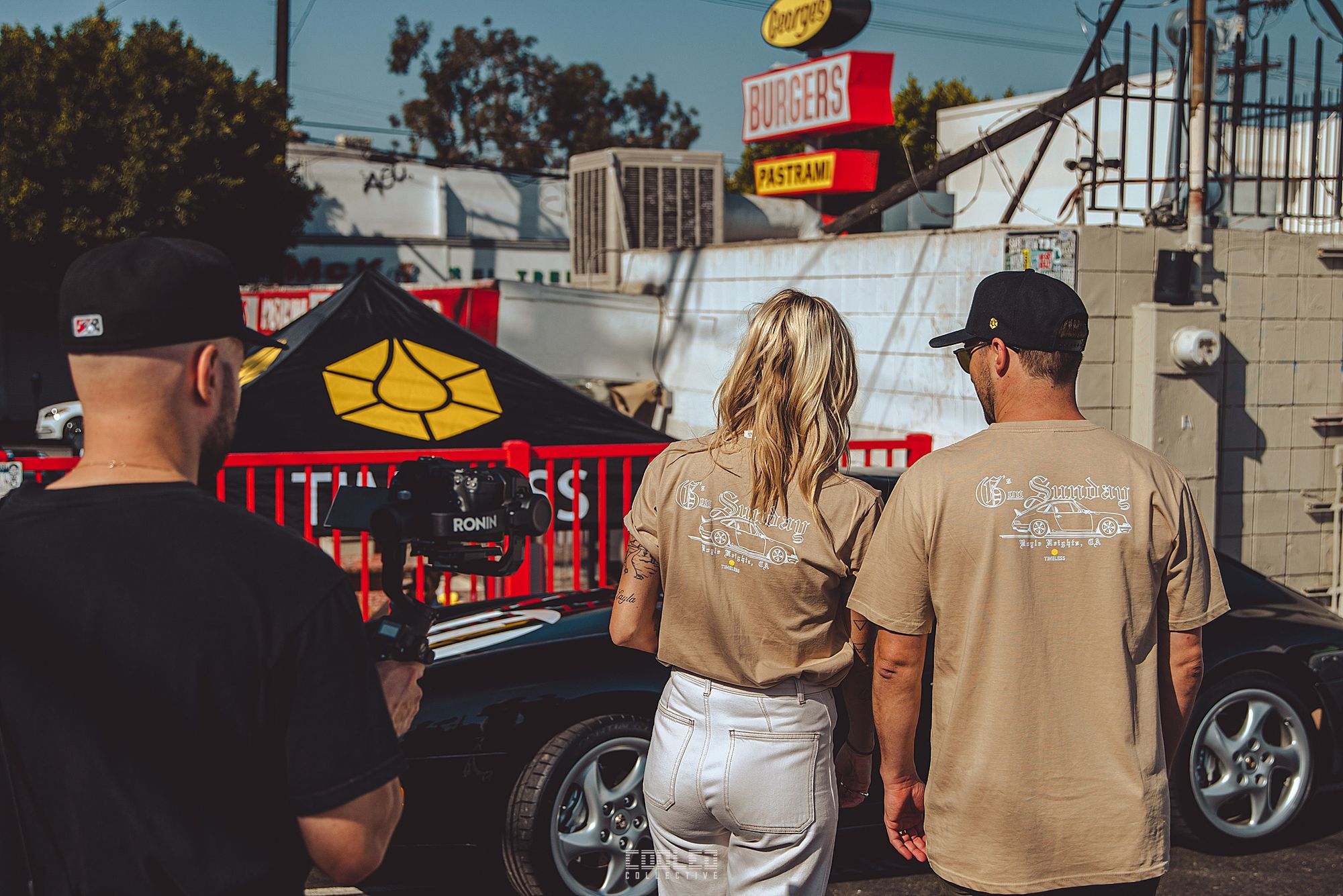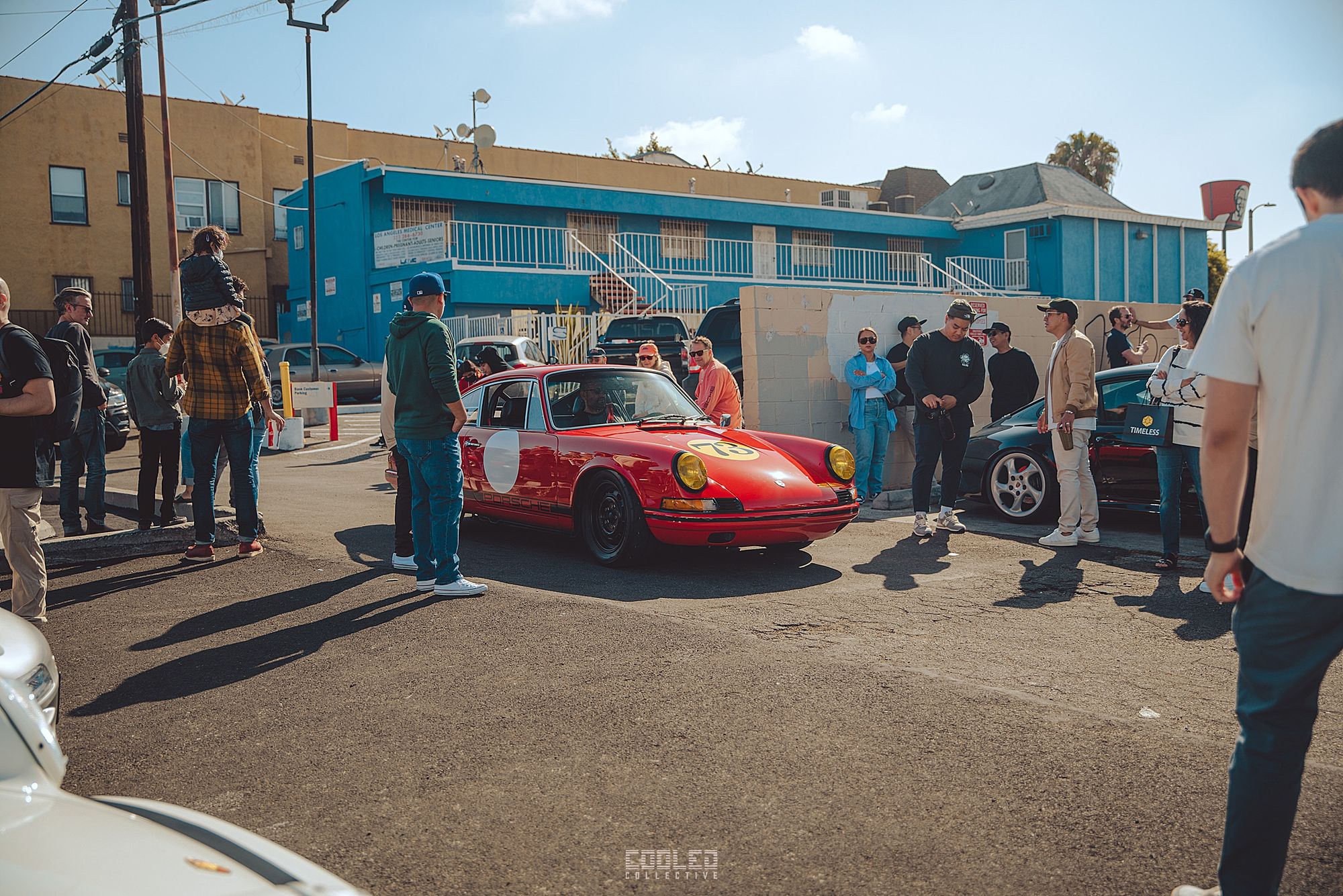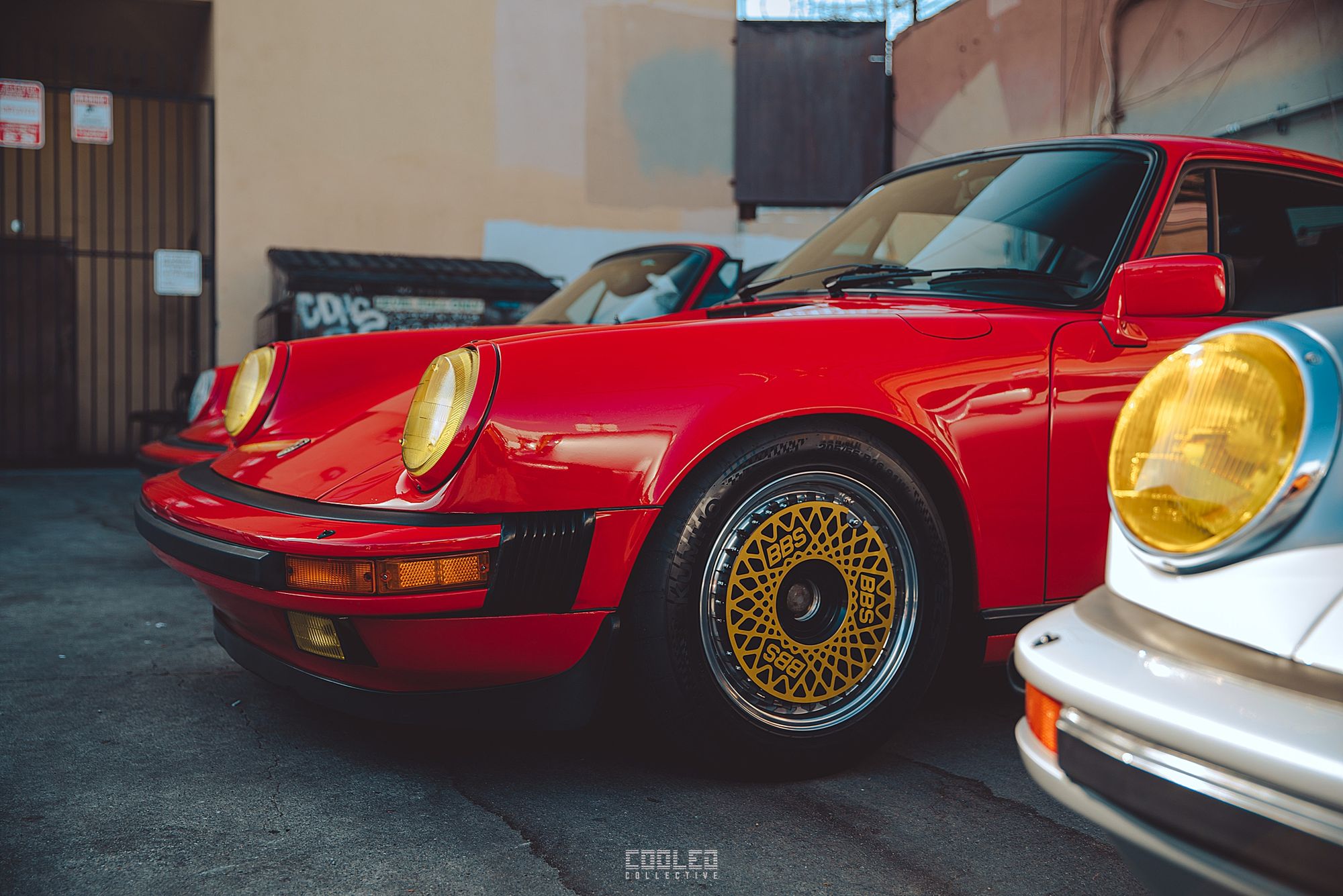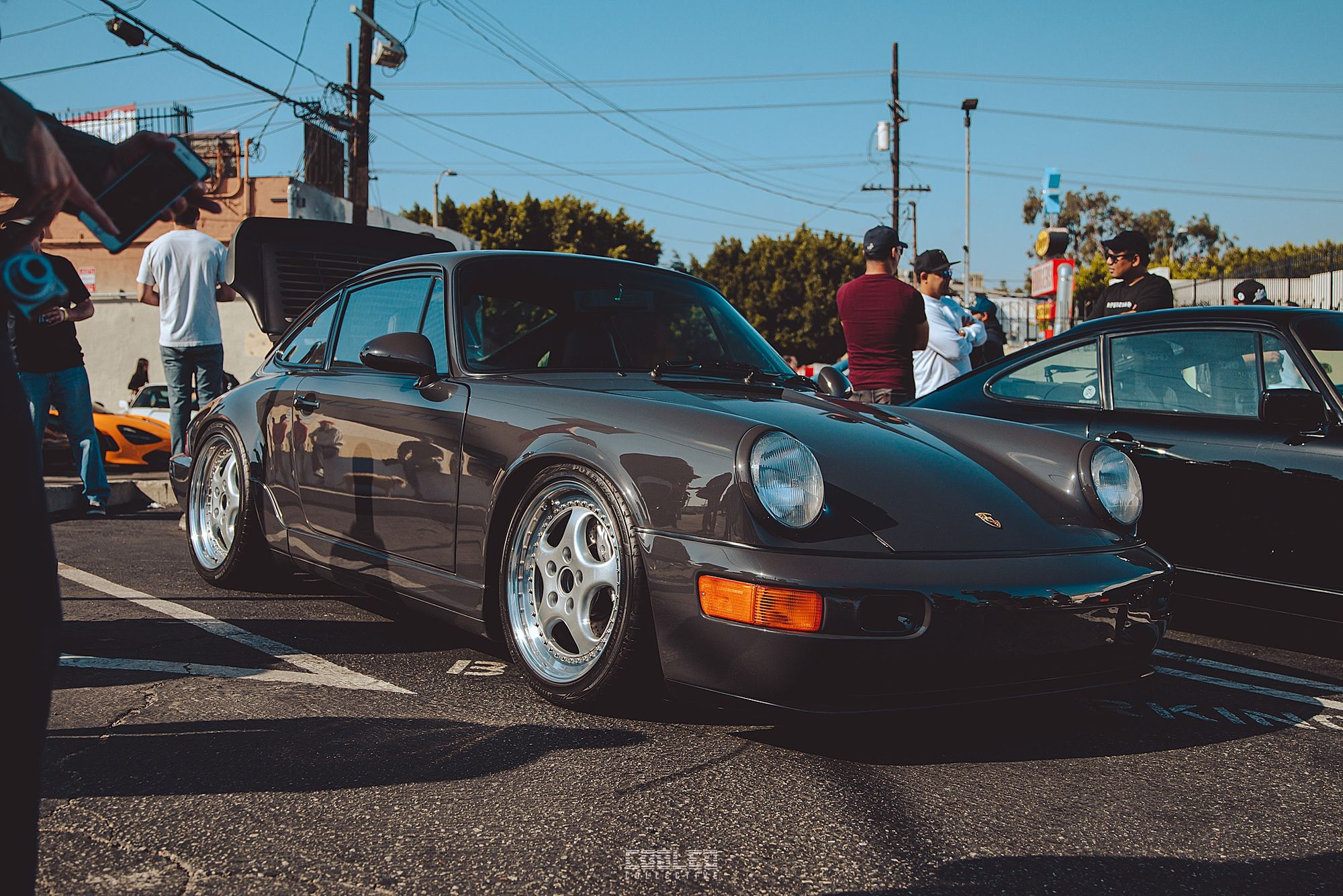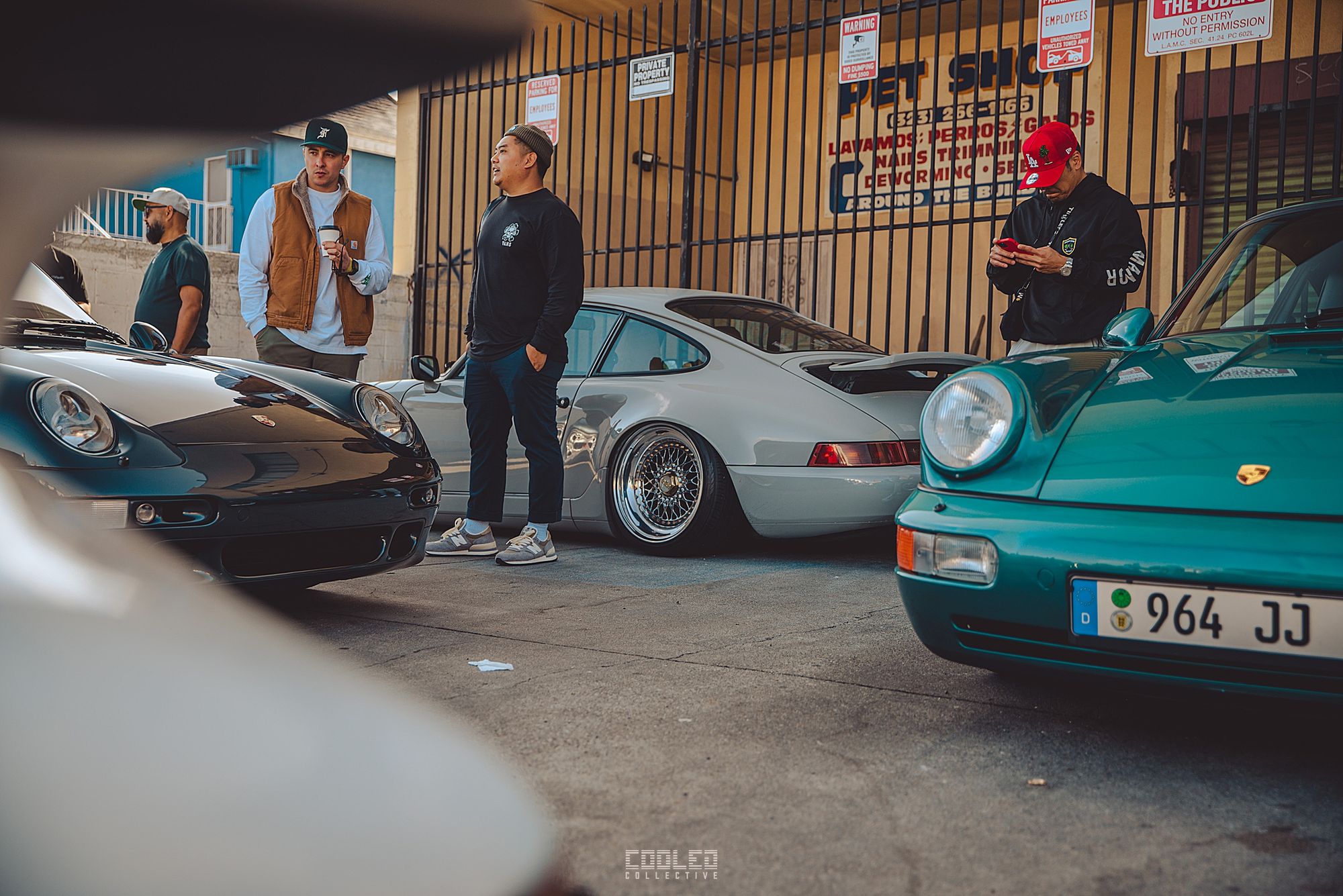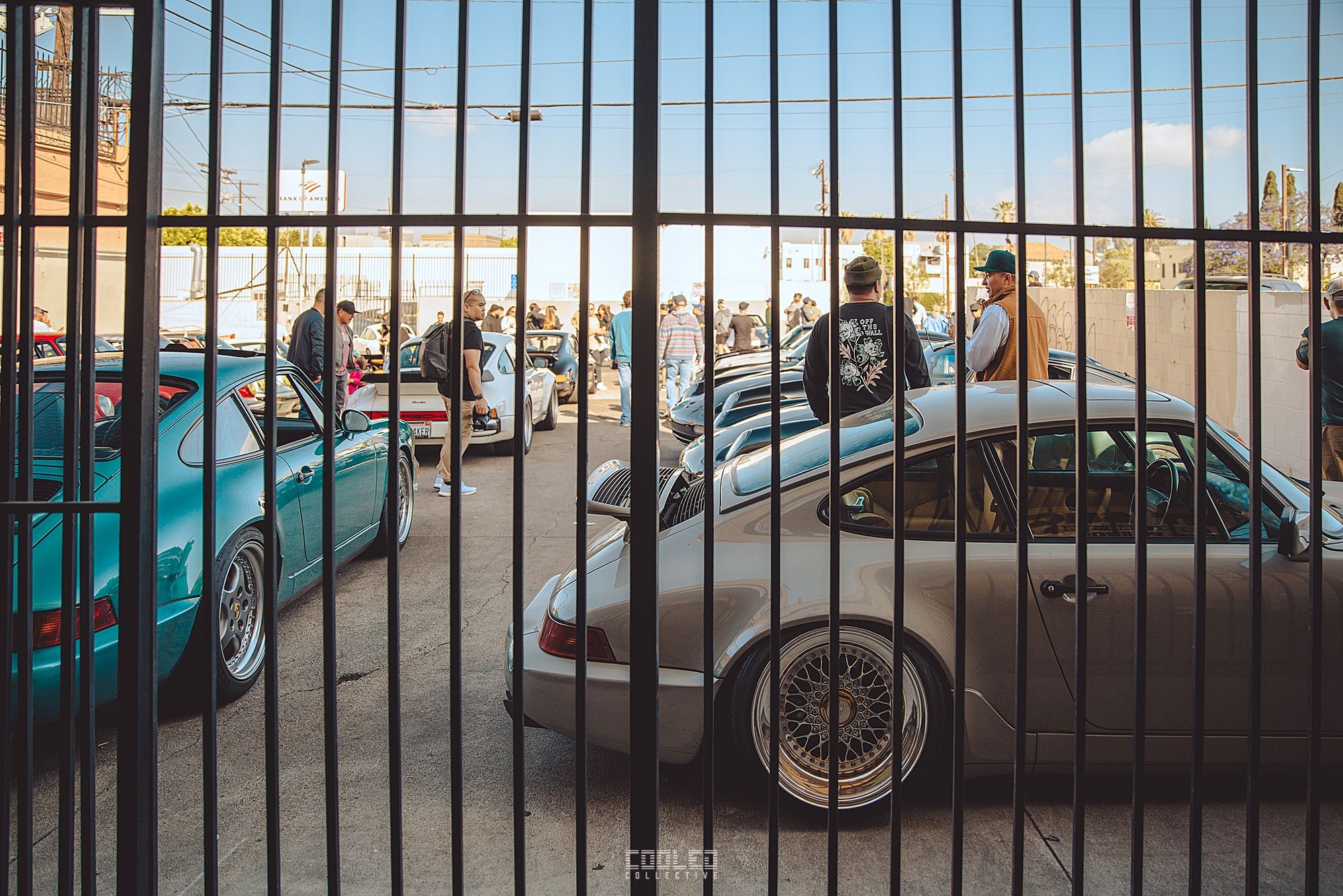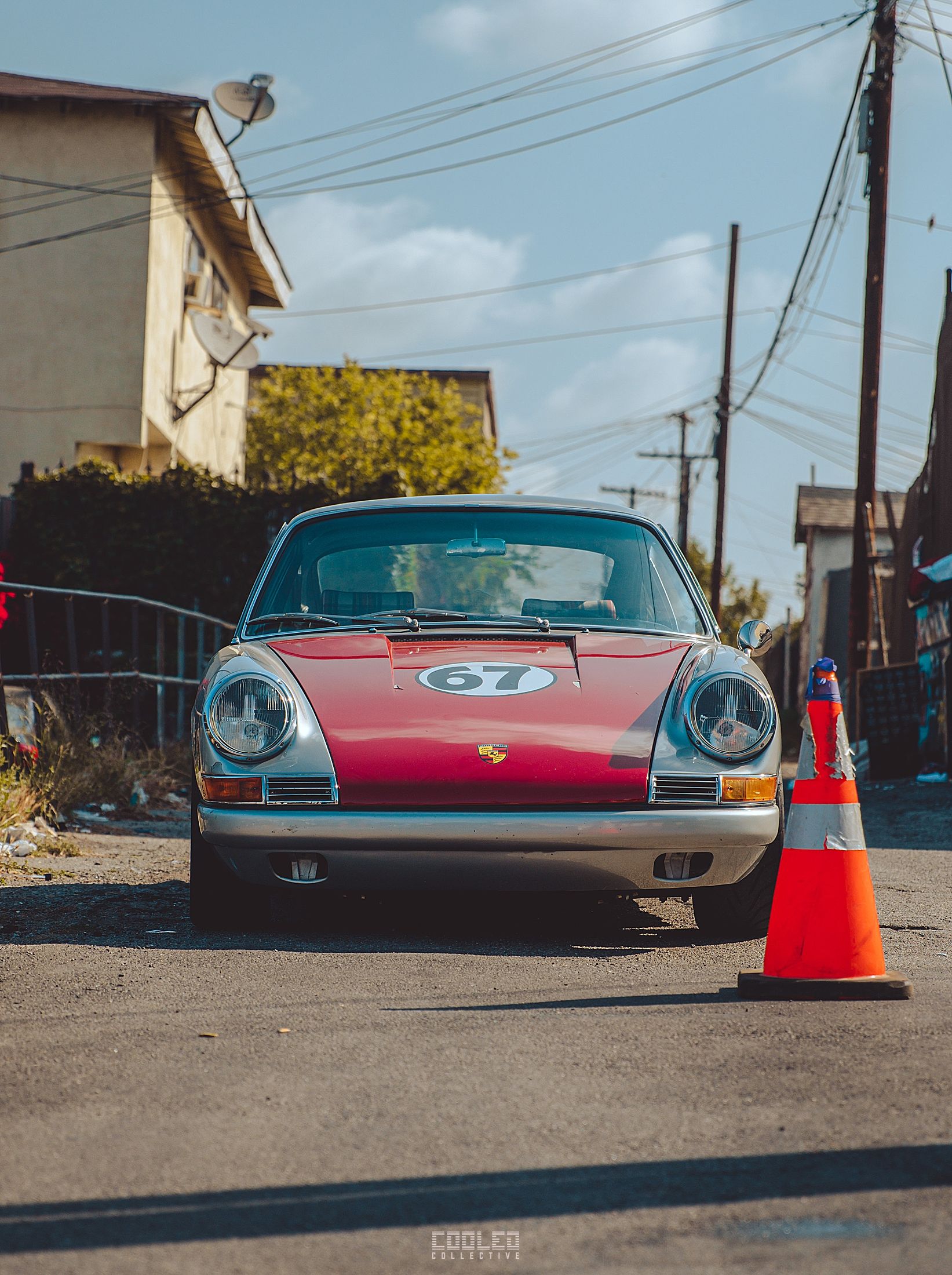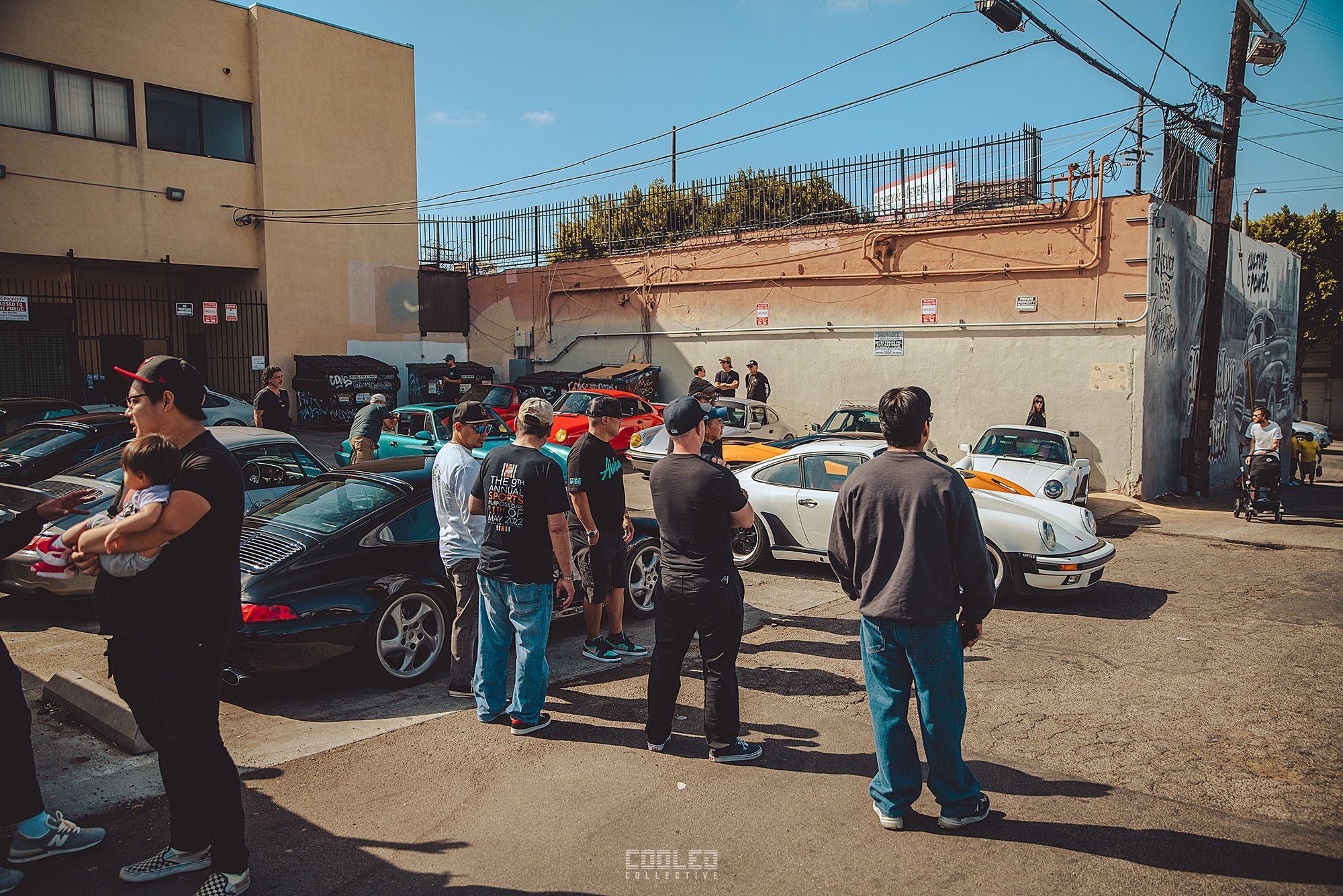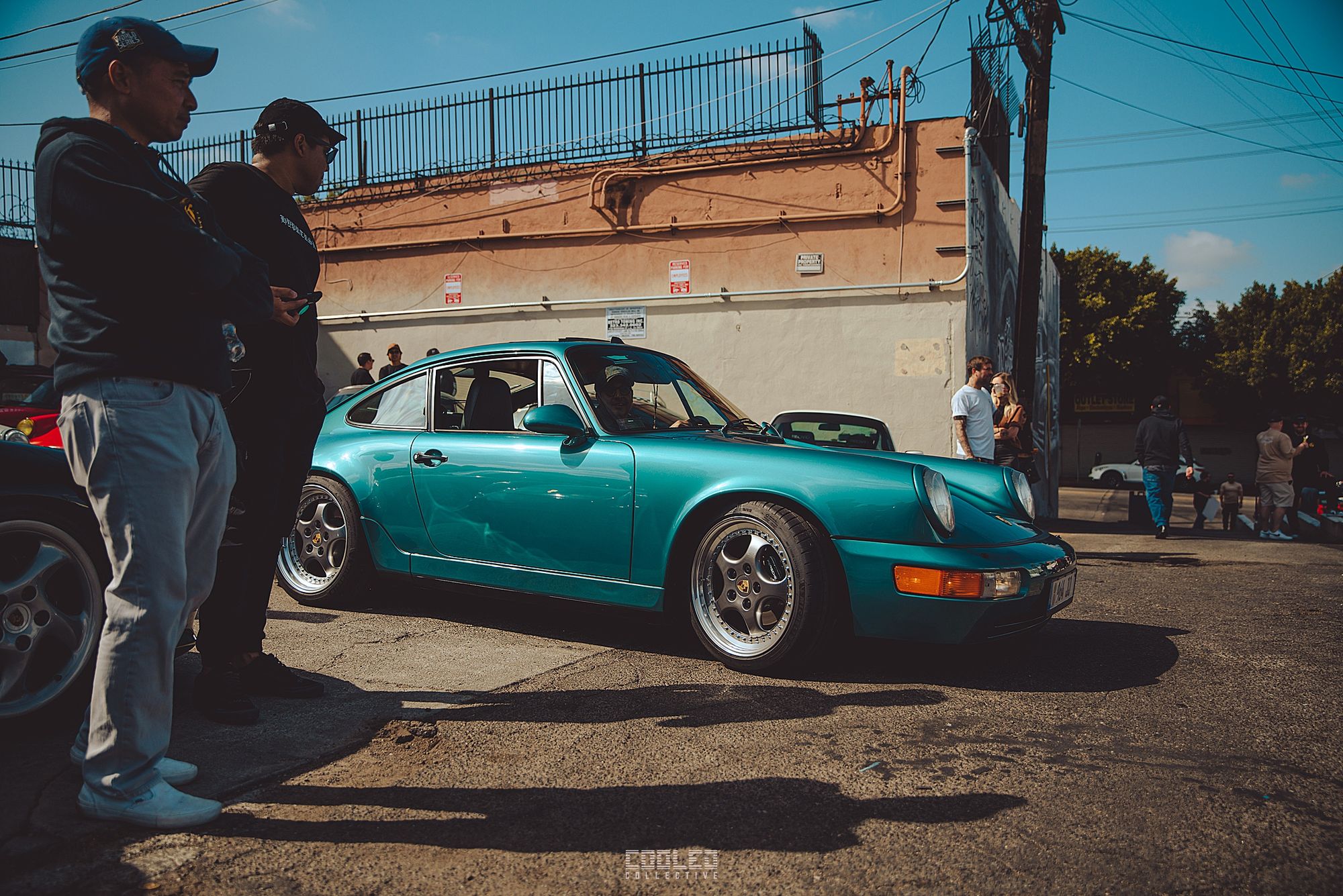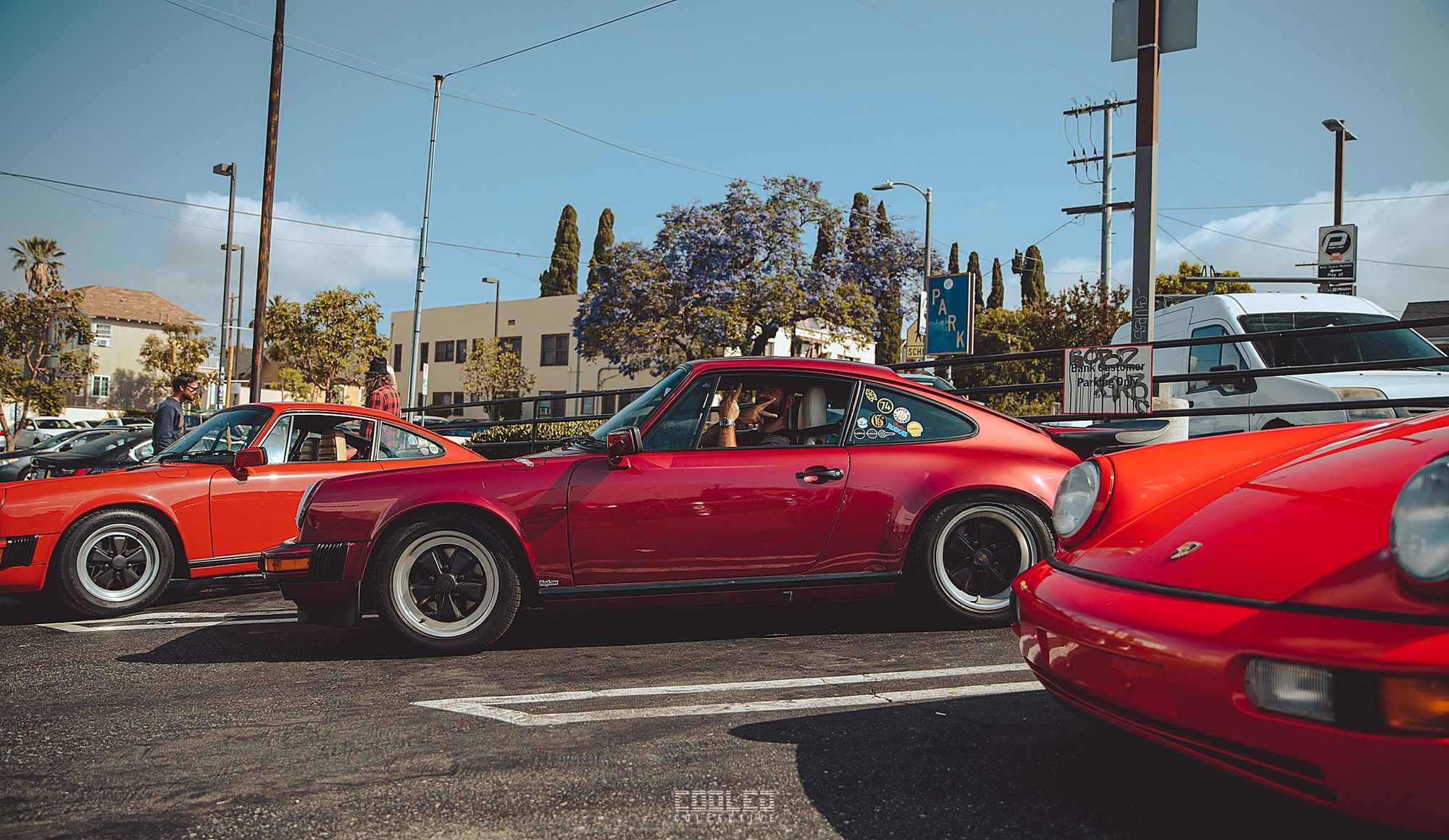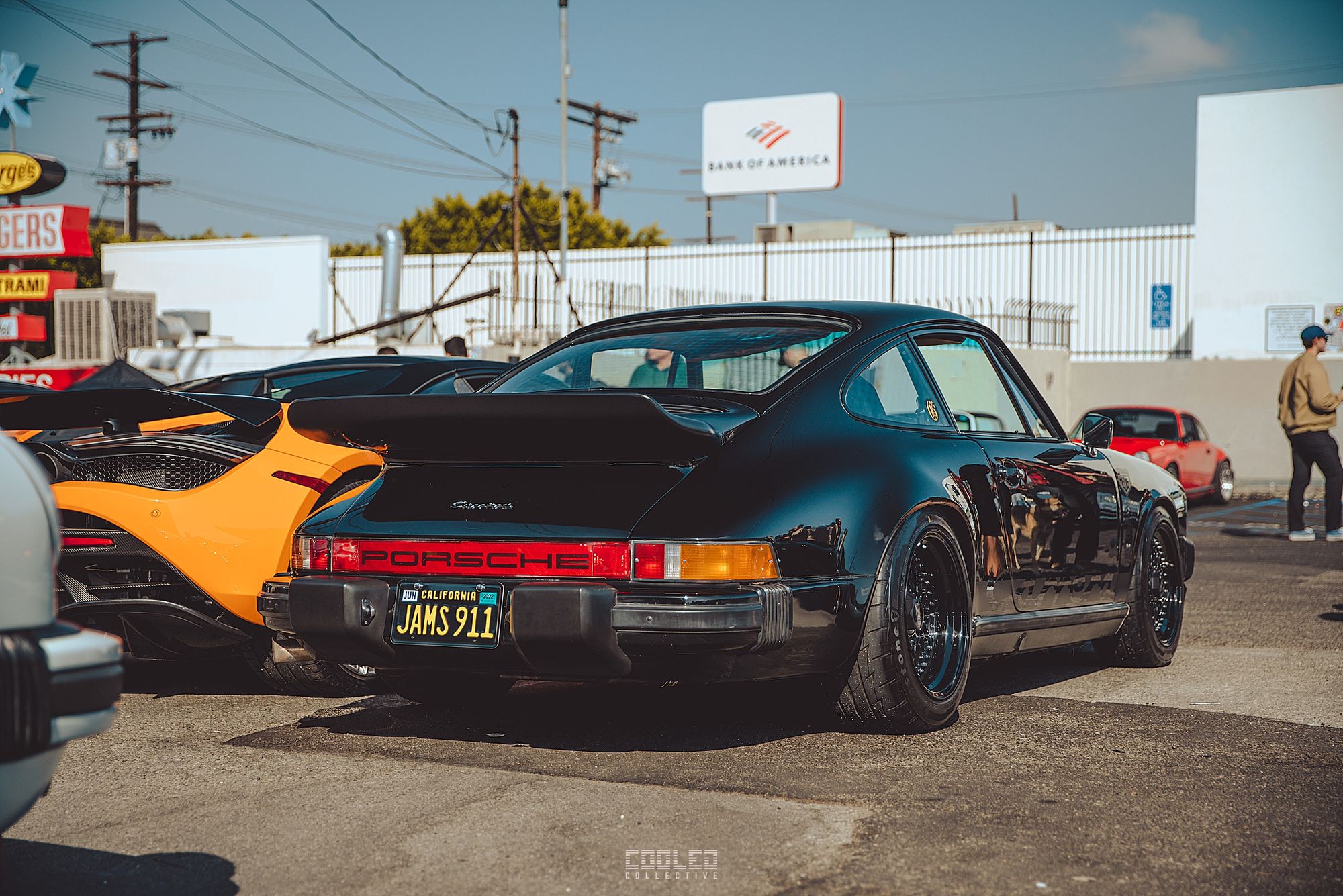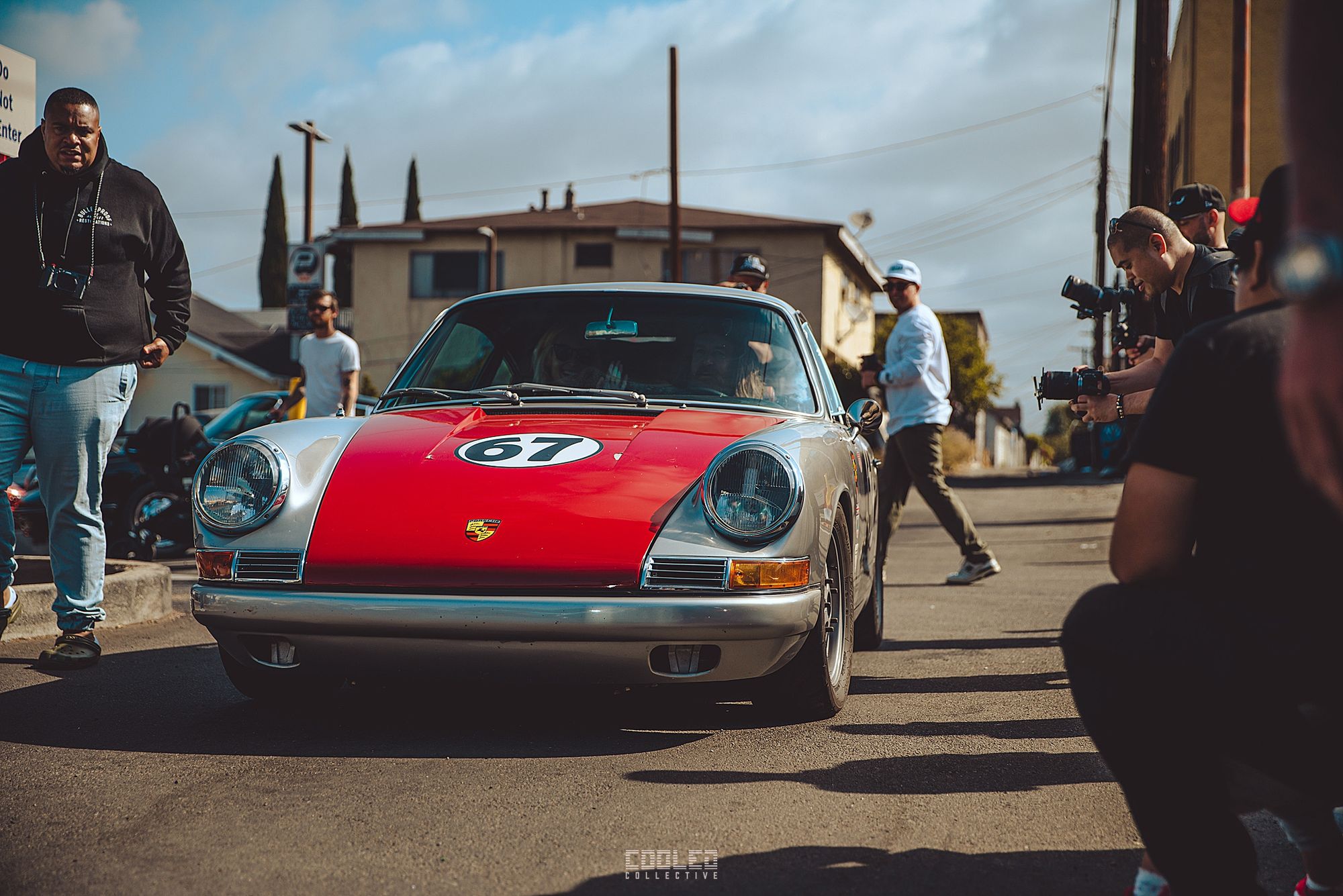 Big thank you to the guys at G's for hosting and preparing a great morning hang. Lots of great cars and catching up with old buddies with some classy cars. Thank you for hanging out and checking out the photos.
If you have any interests in getting a print, make sure to email me at drew@cooledcollective.com or DM on Instagram @cooled.collective
Thank you,
Drew
Photo Dump