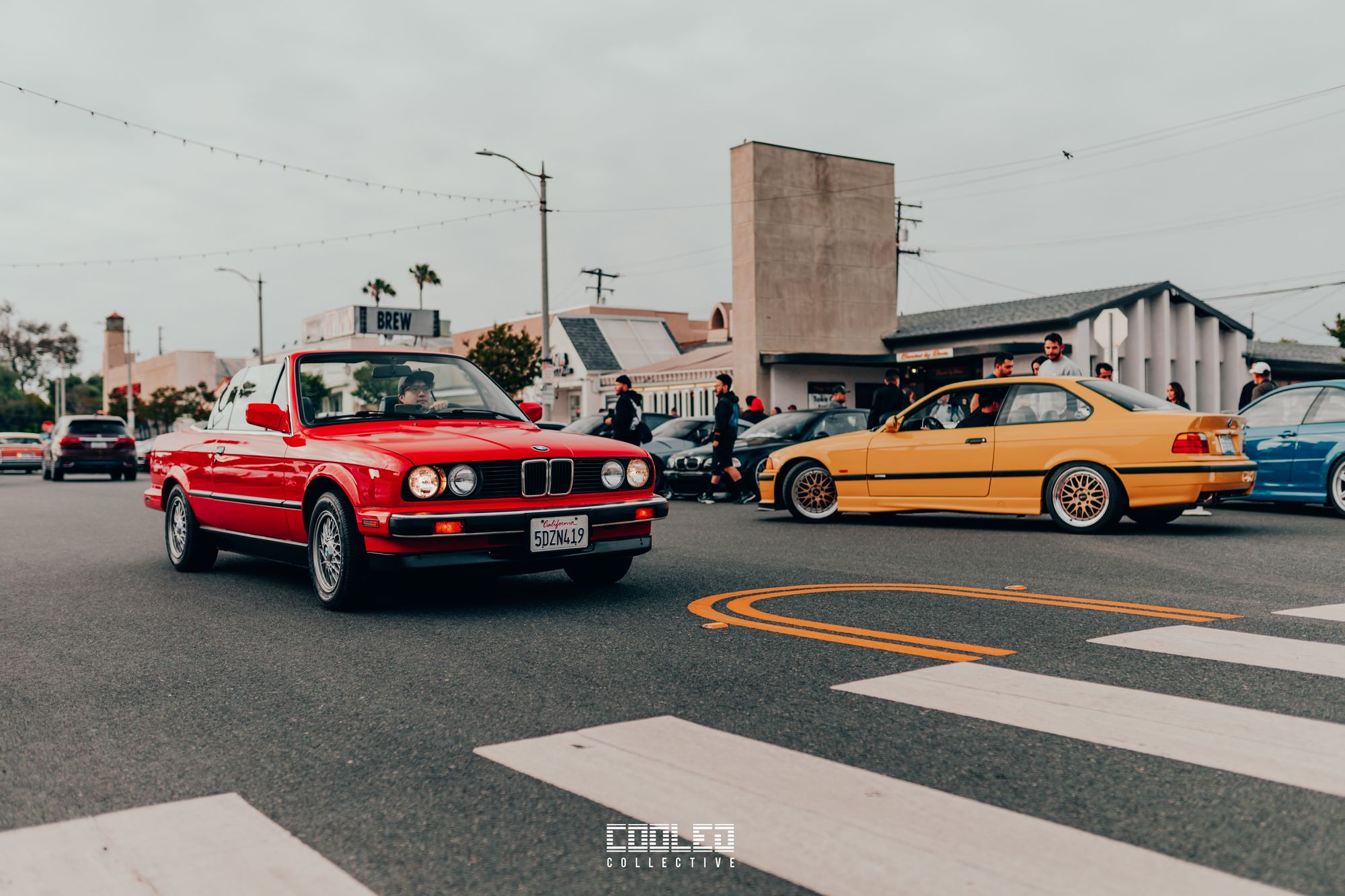 Photos and words by contributor Juan Rodriguez
Illest and Wolf's Brew teamed up to host a summer meet that has been brewing for some time. Hosted at Wolf's Brew Coffee Shop on Norse Way in Long Beach car enthusiasts gathered to appreciate car culture and some great food.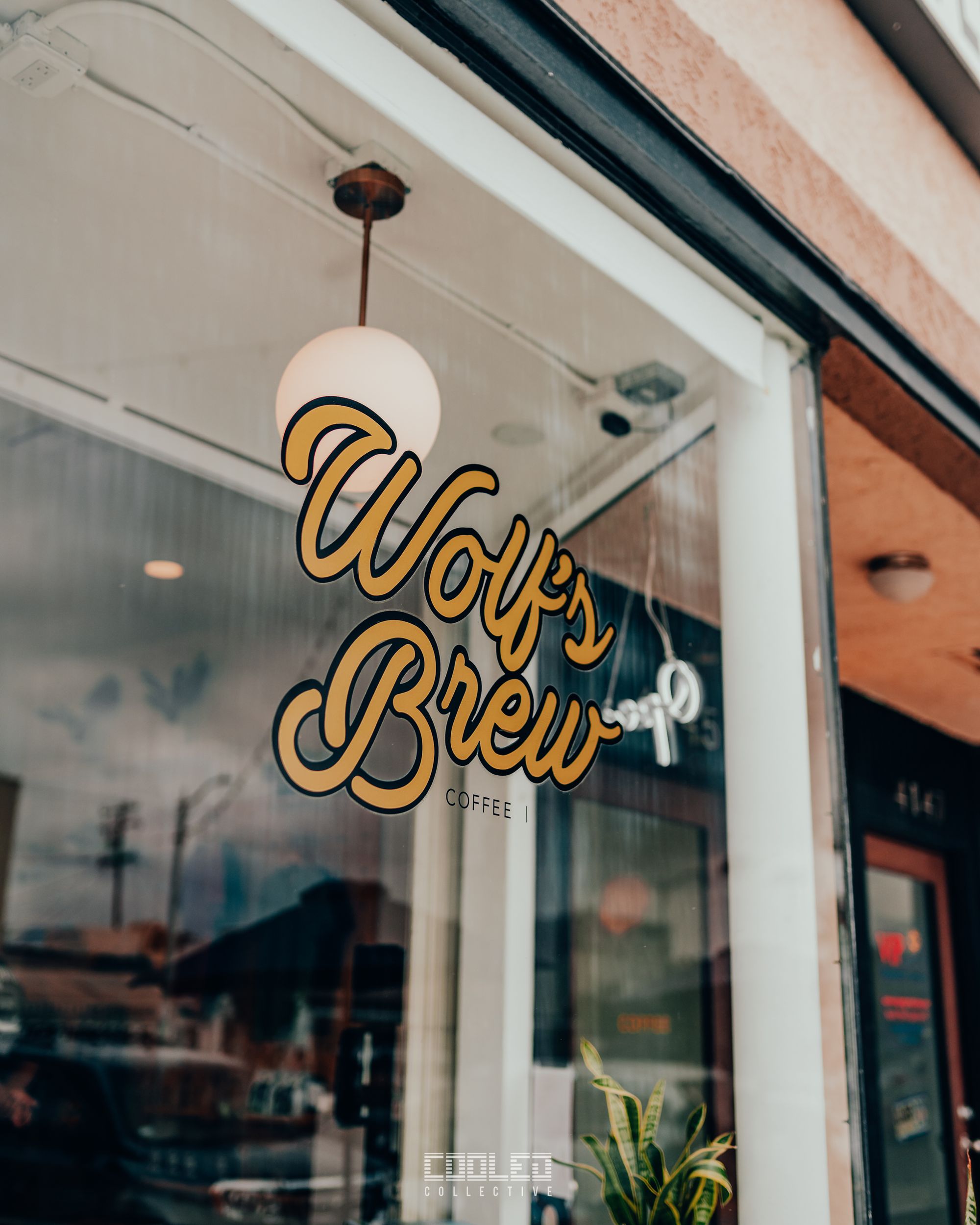 While some enjoyed their coffee, others chose to indulge in pastries as they walked around and admired the wide variety of cars and engaged with owners that attended to do the same. Some were accompanied by family & friends, and others met with fellow members of the community at the event.
---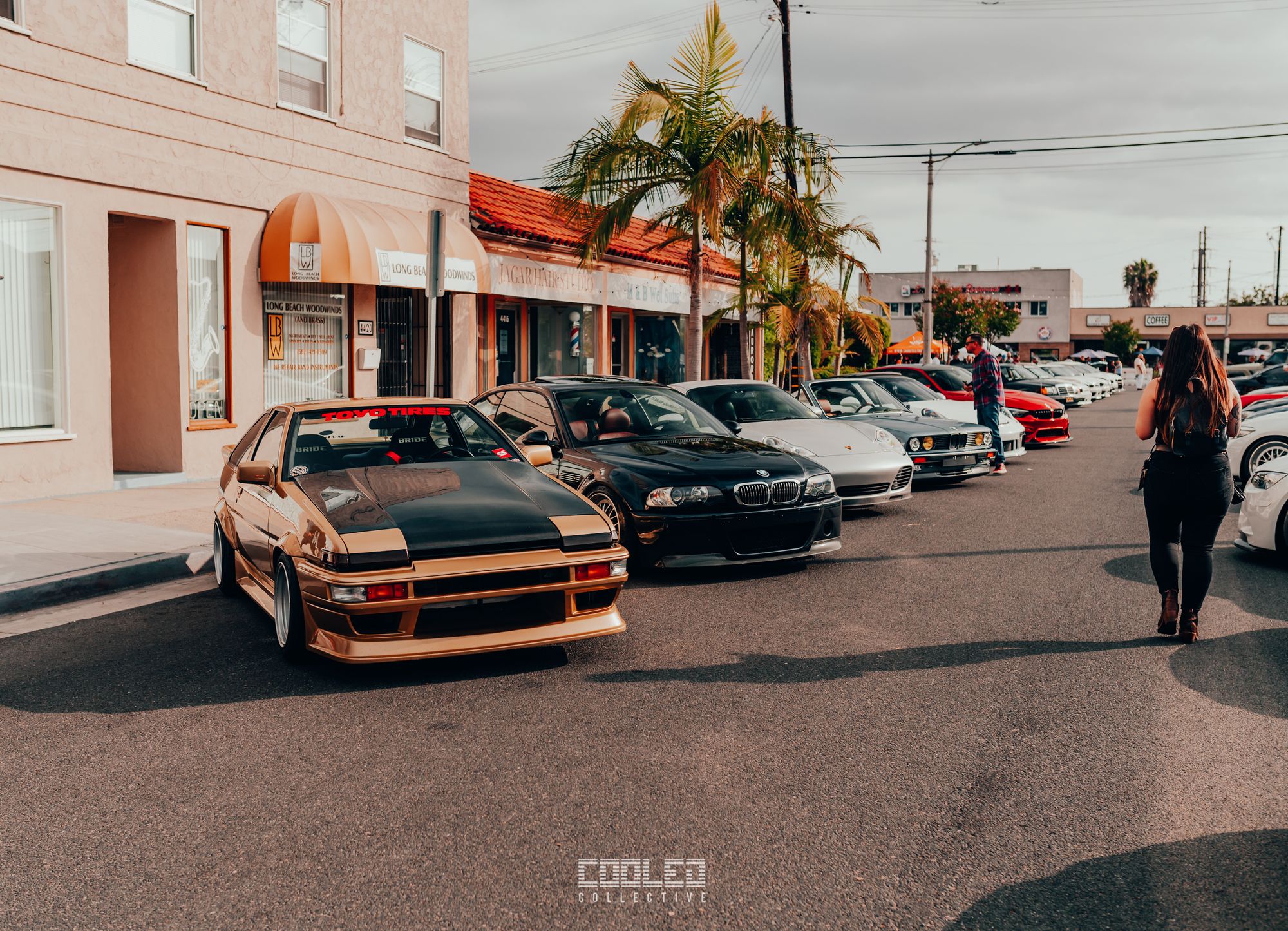 Allen's AE86 stationed in the front of this line, stood out here due to being the only Japanese car in this lineup of builds, it's always nice seeing clean Japanese classics.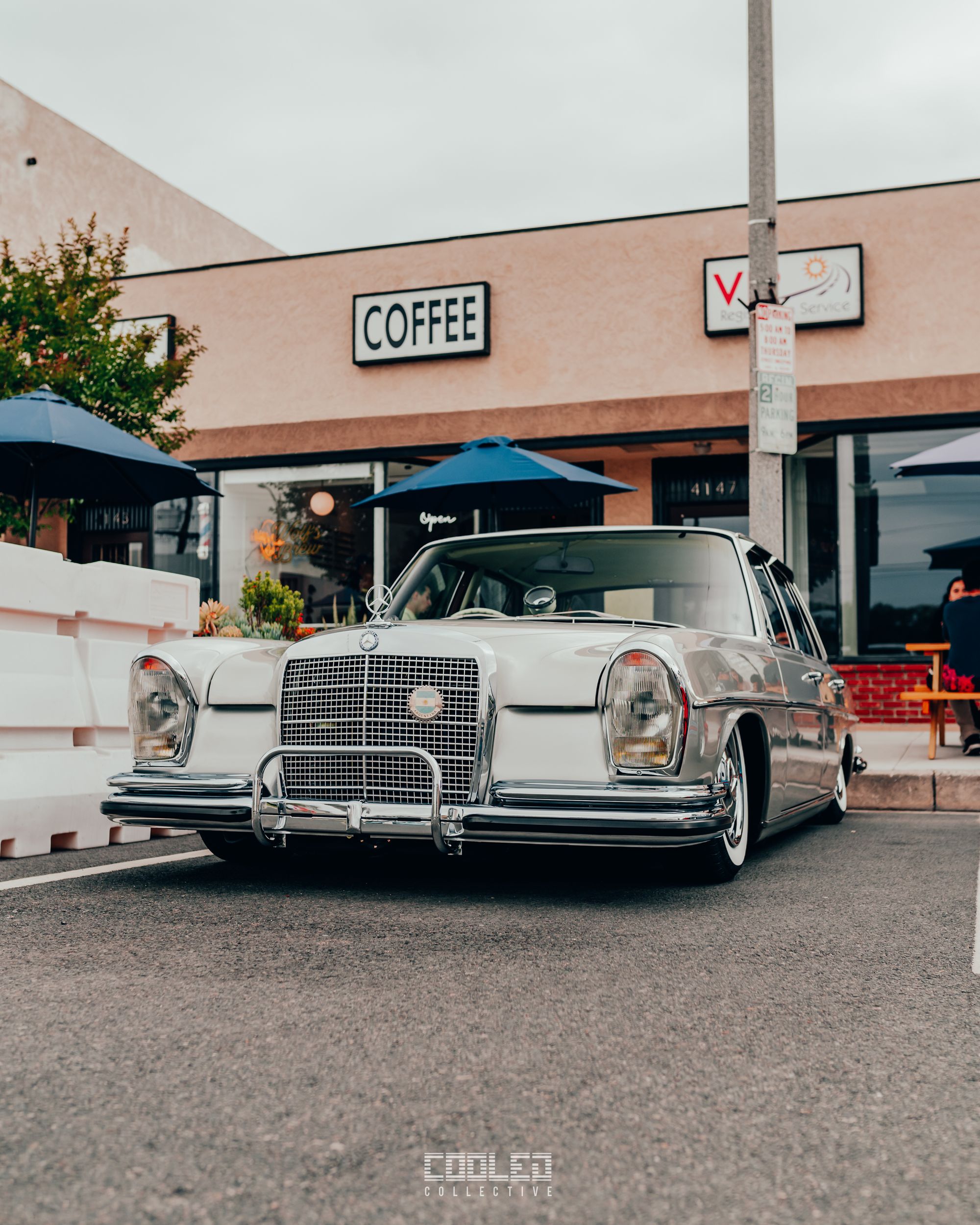 Classic Euros are rare. A clean one is even harder to come by. Those sitting directly by the coffee shop certainly could not complain about the view Jimmy provided.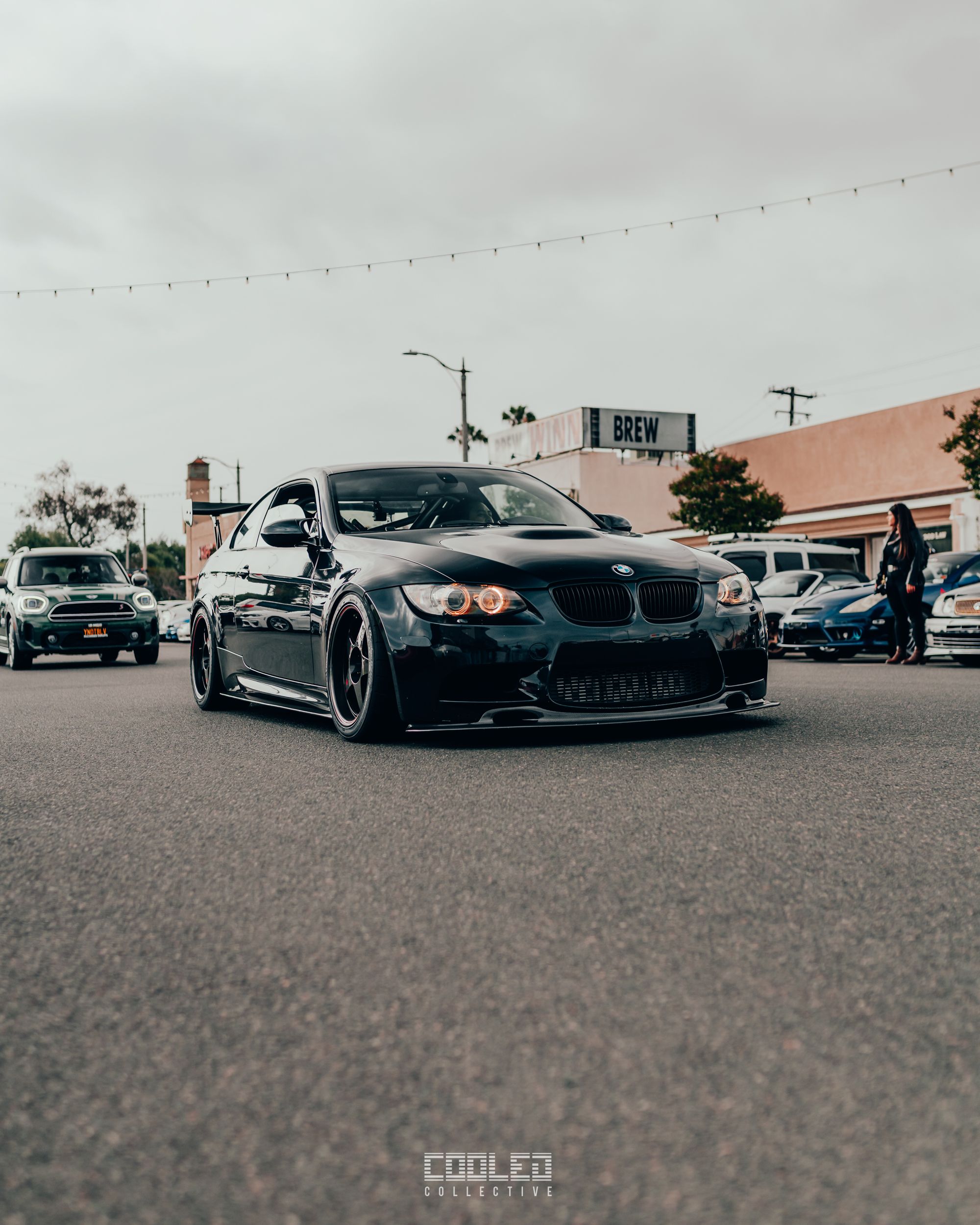 It felt like an infinite number of builds showed up and kept on doing so, some on 4 wheels, some on 2.
---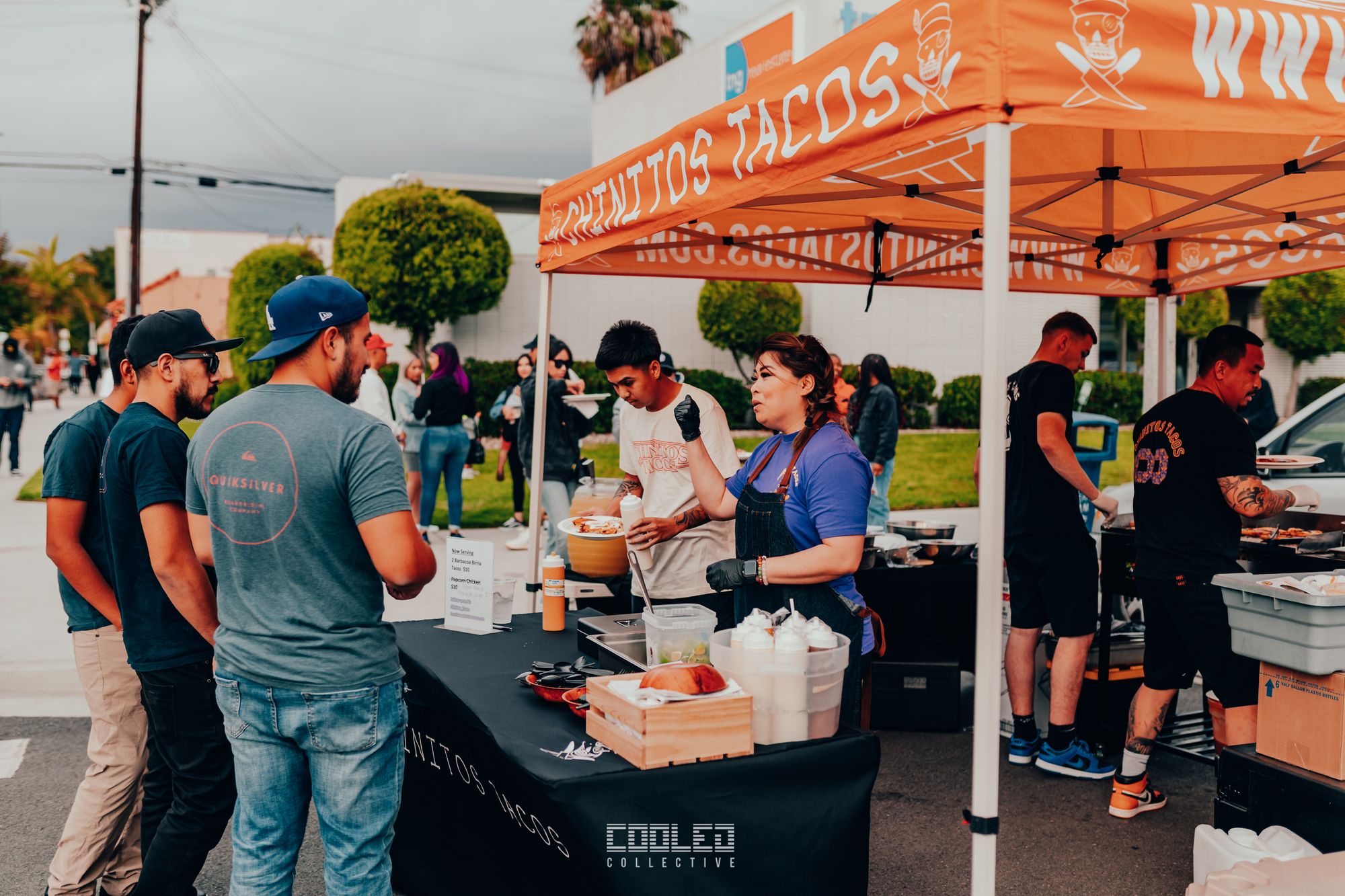 If there's one thing that excites any car guy more than cars, it's food. Chinitos Tacos catered to that. They made sure to set up alongside the builds to guarantee you wouldn't miss a second of the event.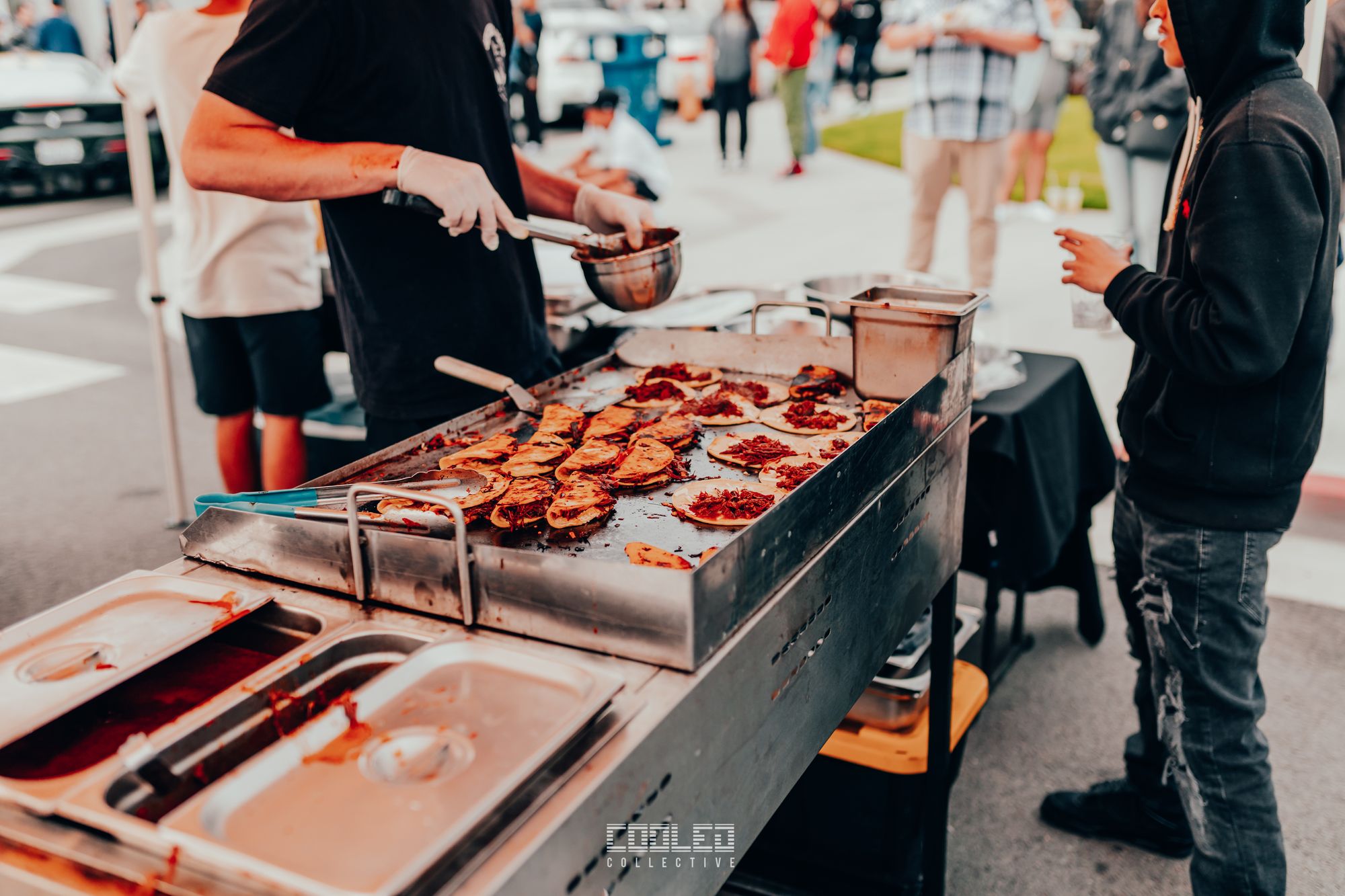 ---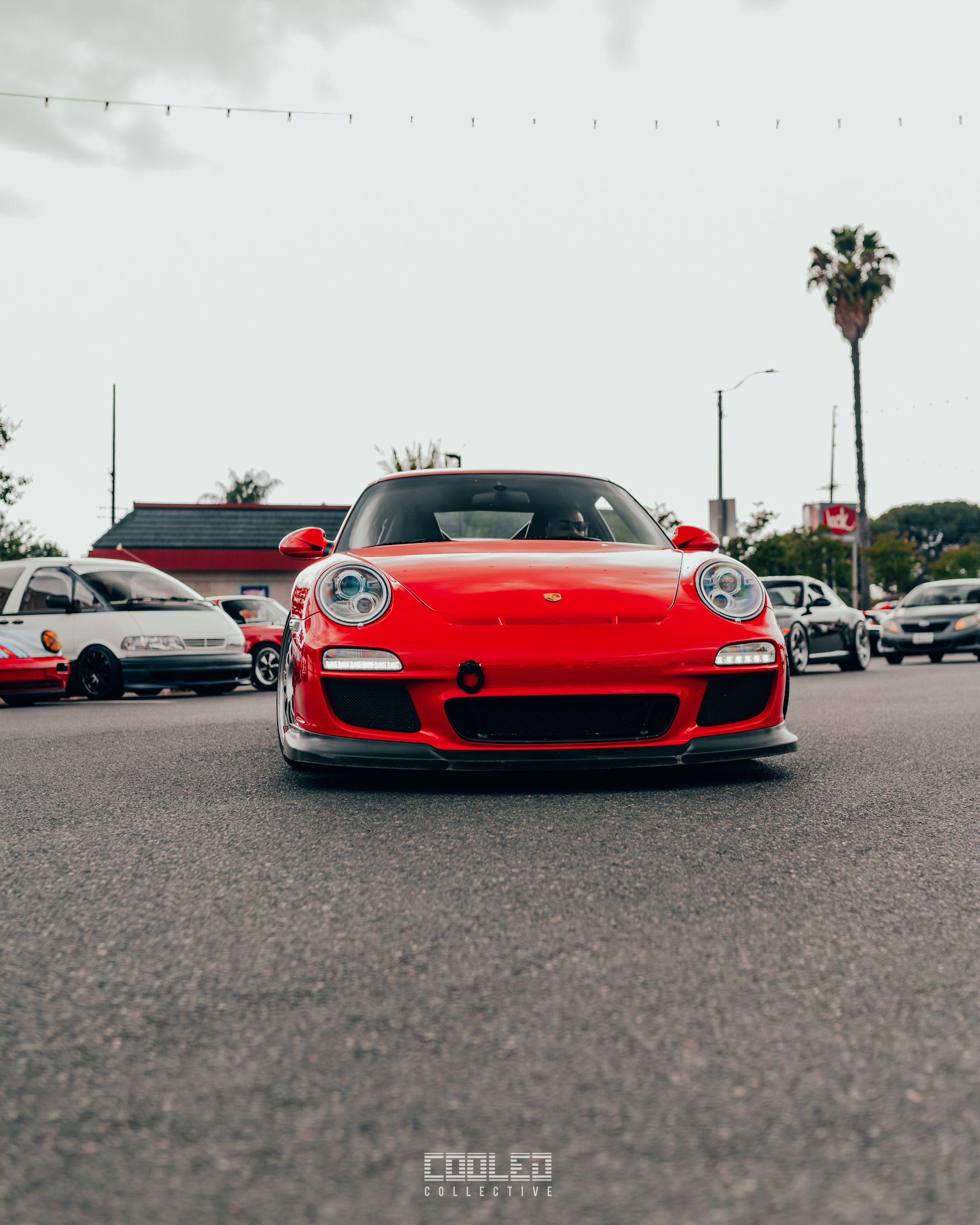 No necks were spared as cars rolled in, this bright red GT3 was sure to catch the attention of numerous spectators. Some couldn't take their eyes off it.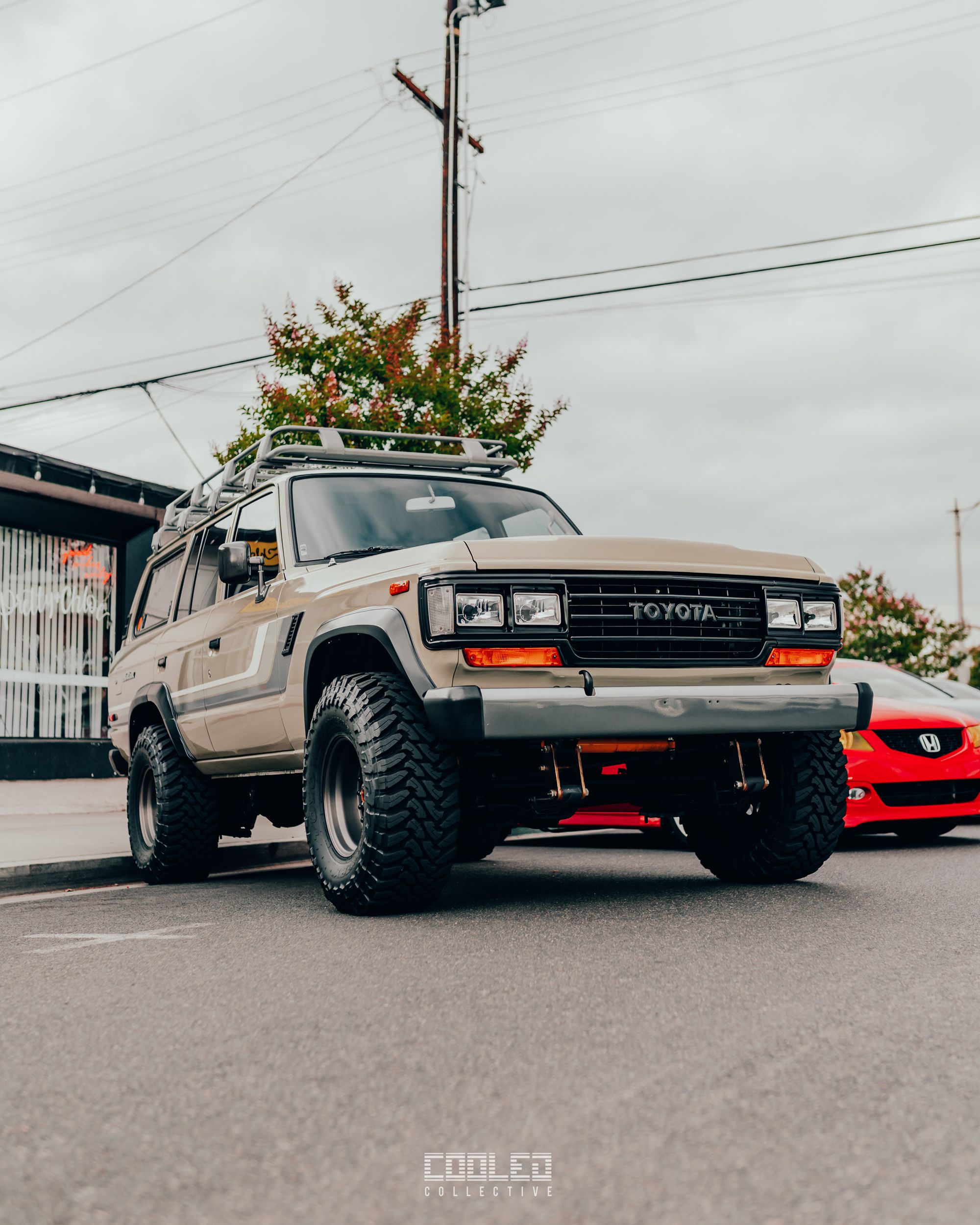 One of the Builds that quite literally stood out to me was this one, Rex's Toyota LandCruiser on Toyo's. This color looked like it was meant to be anywhere but a paved road.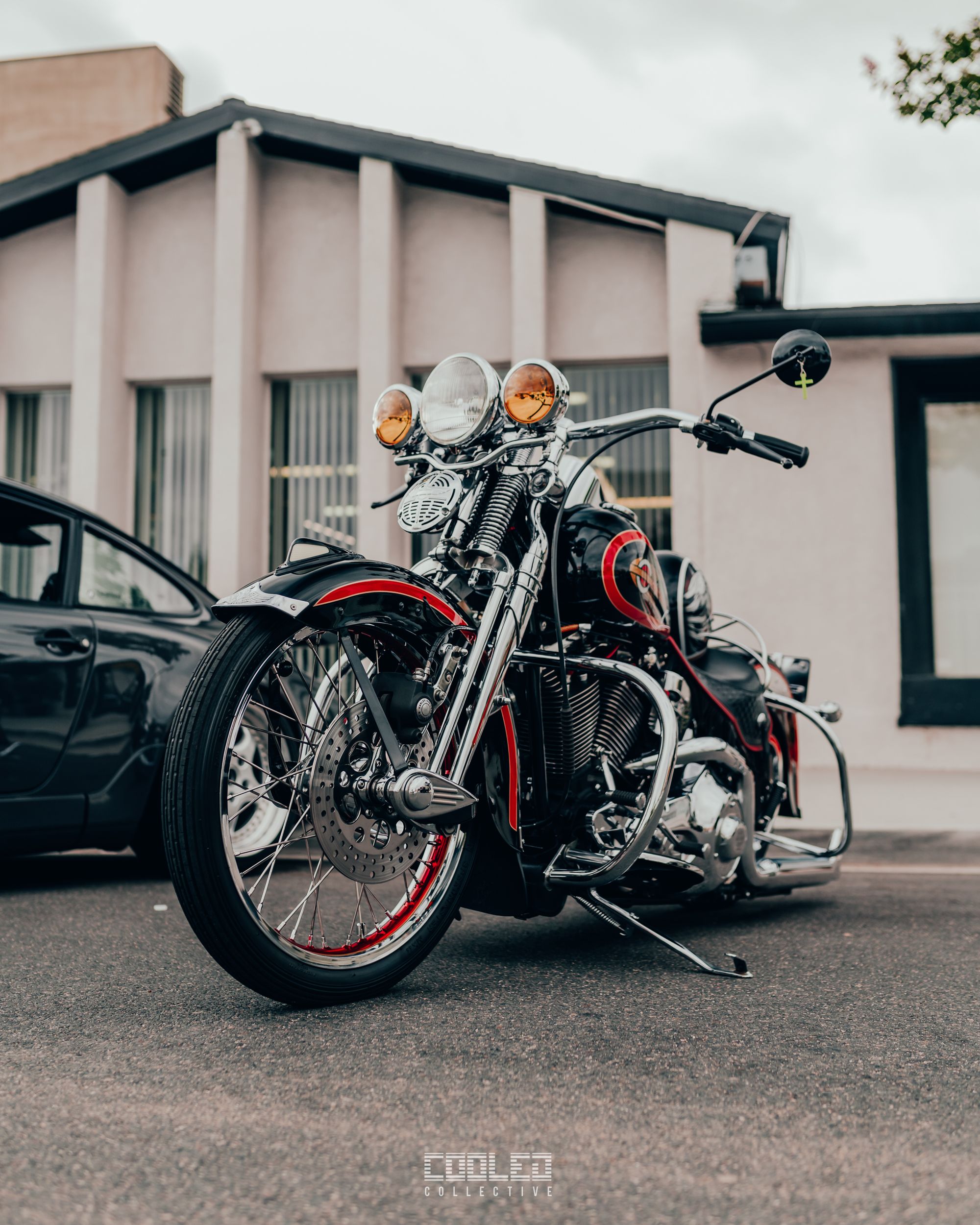 Personally, the black and chrome around sure did catch my eye, but what truly made it pop were the red accents, a classic color combination for a reason.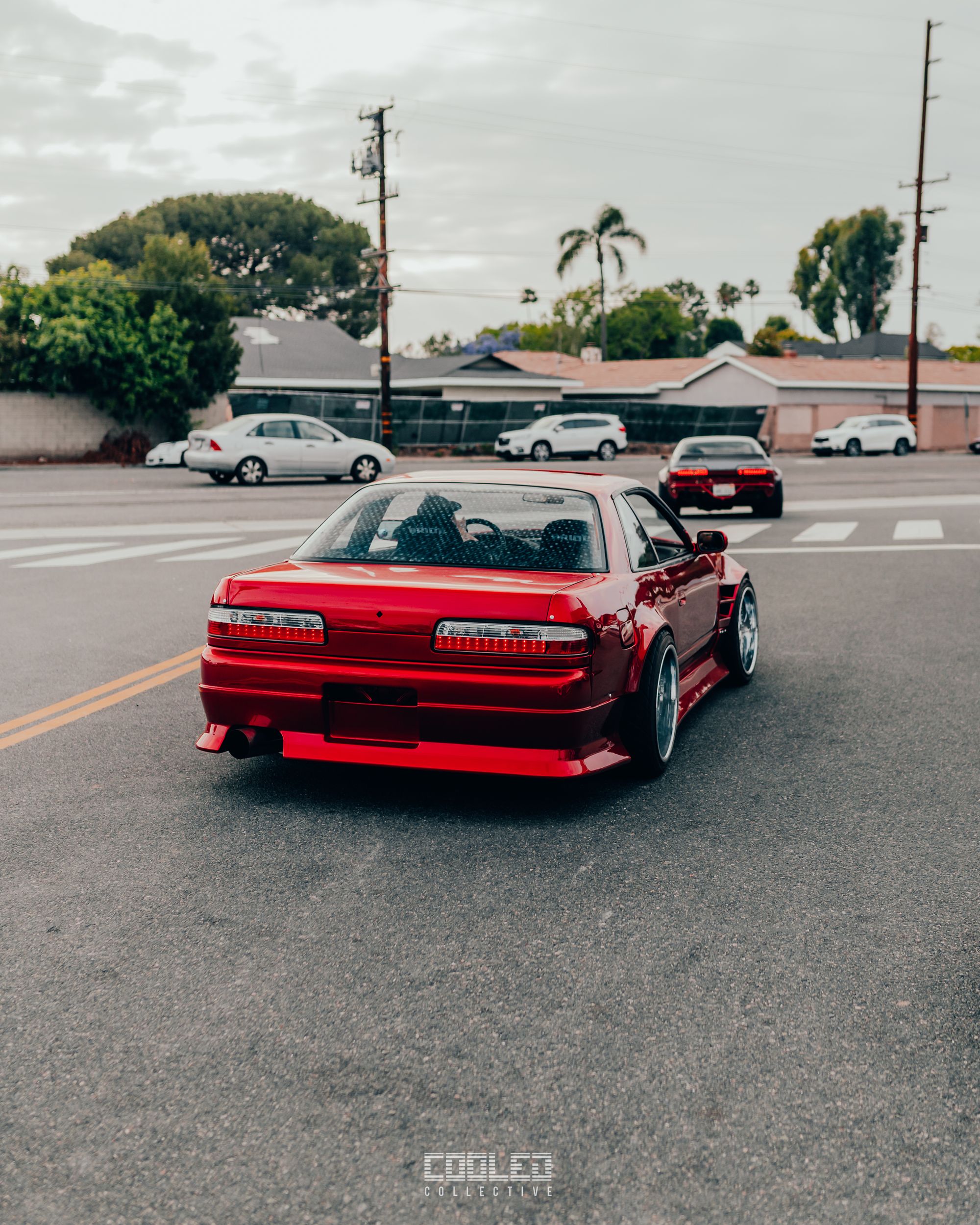 Speaking about red, deep red's demand a lot of attention rightfully so. They may be bad luck for cars but they look good doing so.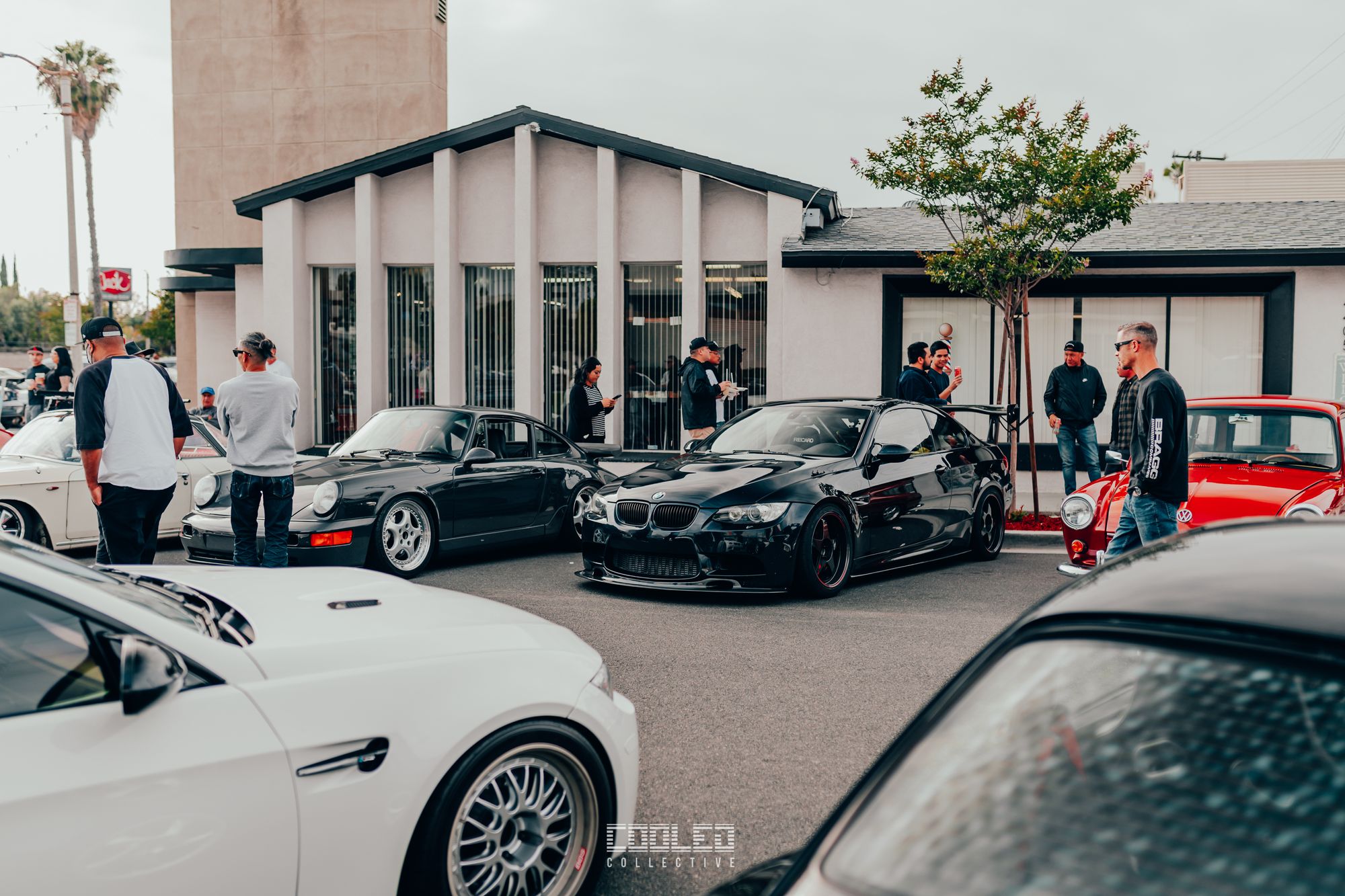 At the end of the day, cars are only a part of meet's like this, hanging out with friends and family while enjoying food or coffee is what drives a lot of people to come out and enjoy events like these.
---
Enjoy these shots I took while I walked around enjoying my coffee.
Thank you for checking out my first blog post!
Juan Rodriguez