The Gathering
---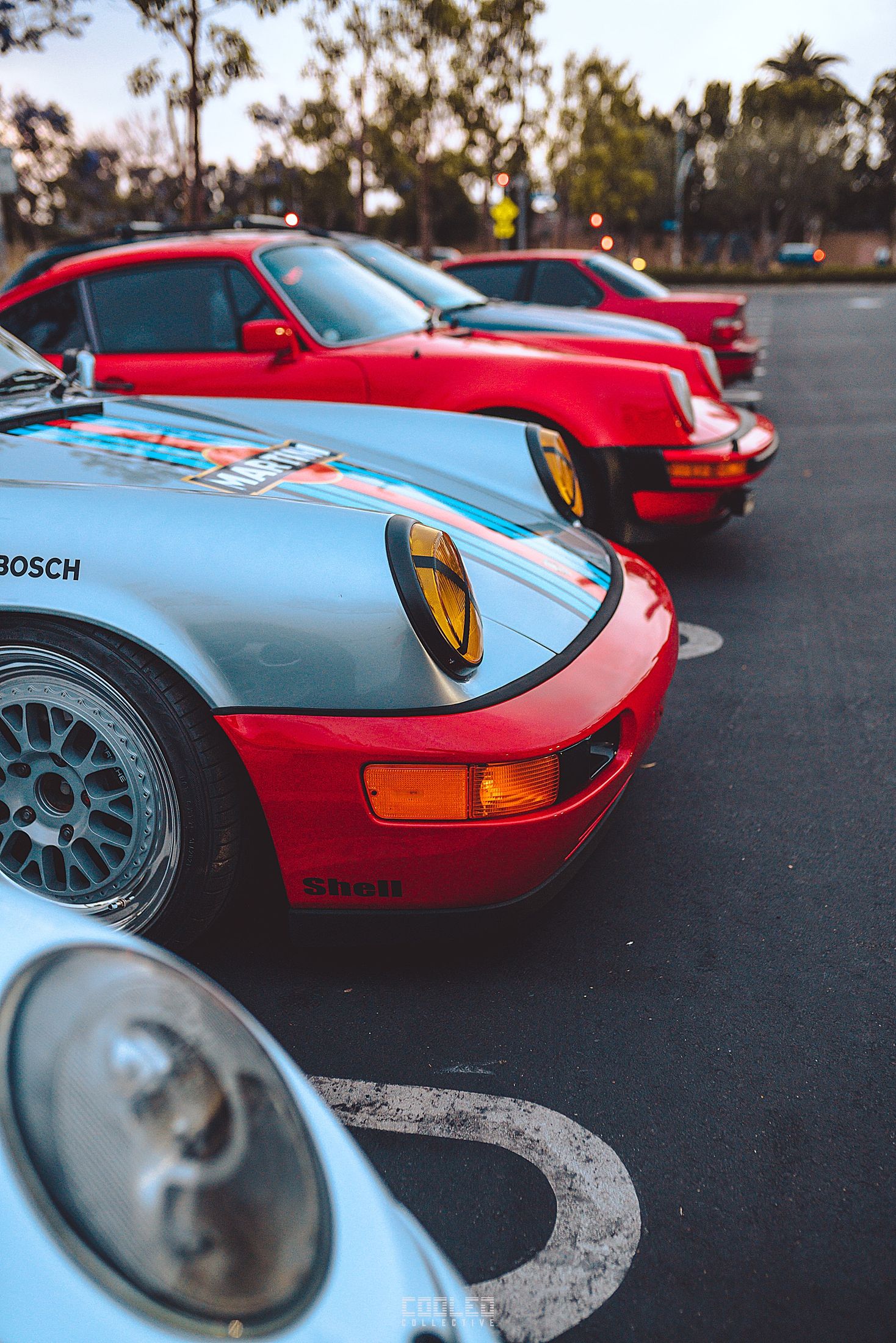 We live in a whole new world post covid19 and it seems like the world just keeps getting stranger and stranger day by day. One of the only things that grounds me is hanging out with good people, eating good food, sharing some laughs and driving cars with car people.
Pre C19, I had more regular gatherings in the DTLA area and it was always fun hanging around late night in areas that are heavily trafficked during the day. My days have gotten more busy nowadays as I balance so much for the brand but trying to more random drive nights and hang is at the top of my list. Will most likely try to do it twice a month to start. Last week was one of those nights.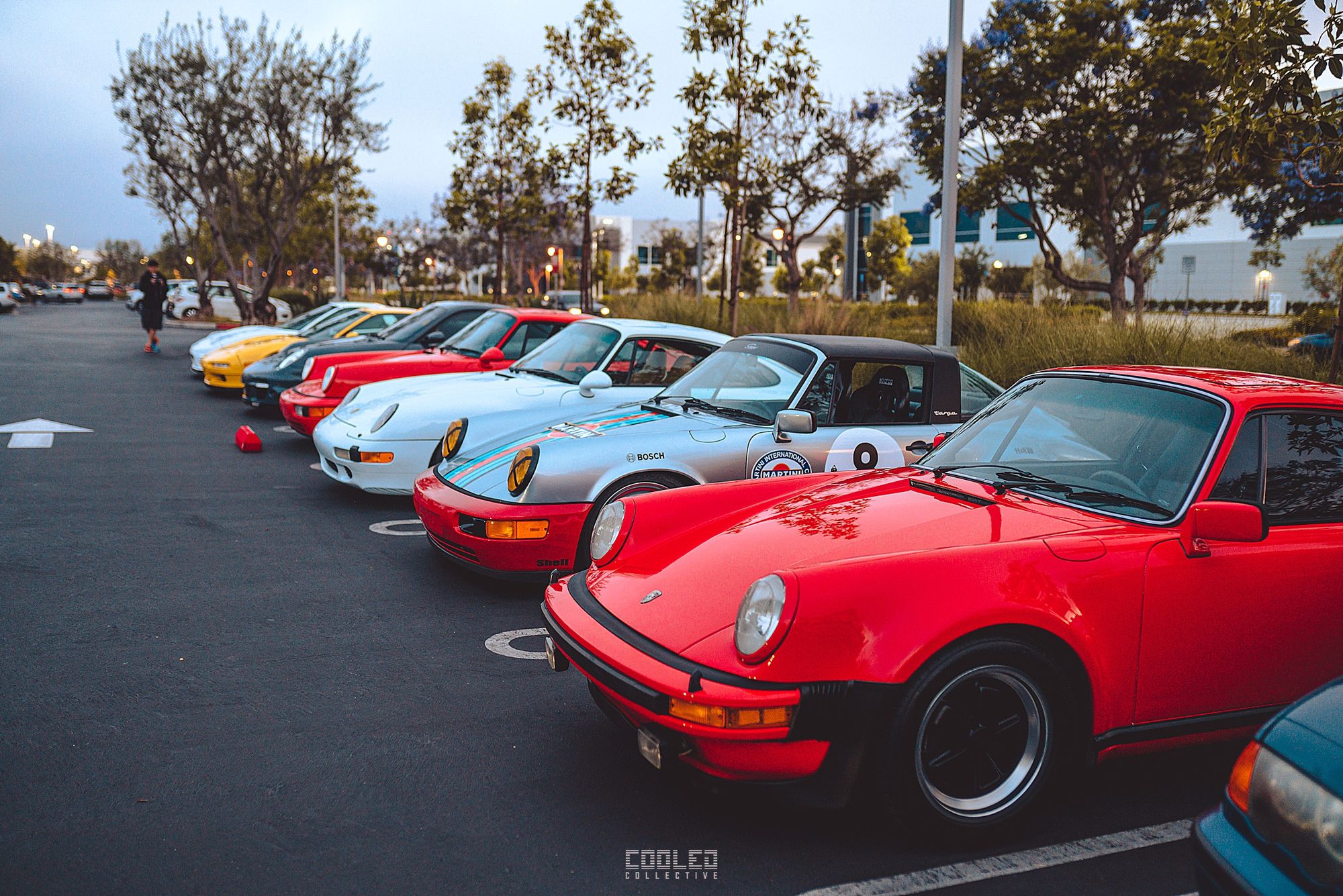 This time around, I chose Long Beach because of its proximity to San Pedro and bridges and a meet up spot at LBX which is a collection of retail shopping and eateries. When we arrived, 90% of the parking lot was packed due to it being dinner time and apparently a giant yoga class that was just starting to end.
Eventually I found a spot next to the Orchard Hardware that went out of business so there was plenty of parking on the side lot. I had a total of 18 cars committed to coming and I think we hit pretty close to that.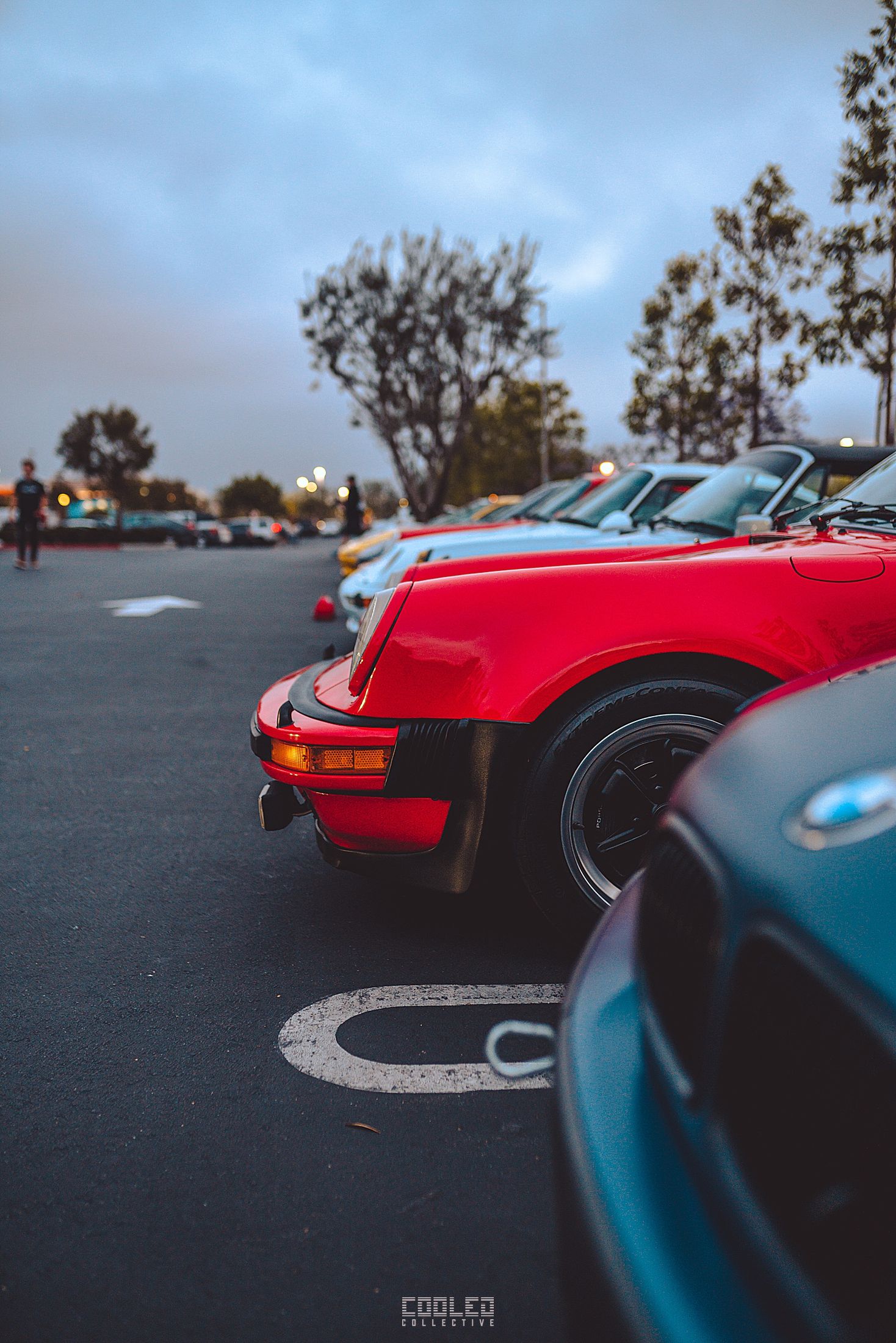 A great mixture of cars came out including classic aircooled rides such as a 993 C2S, 964s, 930s and many more. PClub heads showed up in their watercooled monsters to have some fun. A great mixture of GT and turbo cars filled the other section of the parking lot.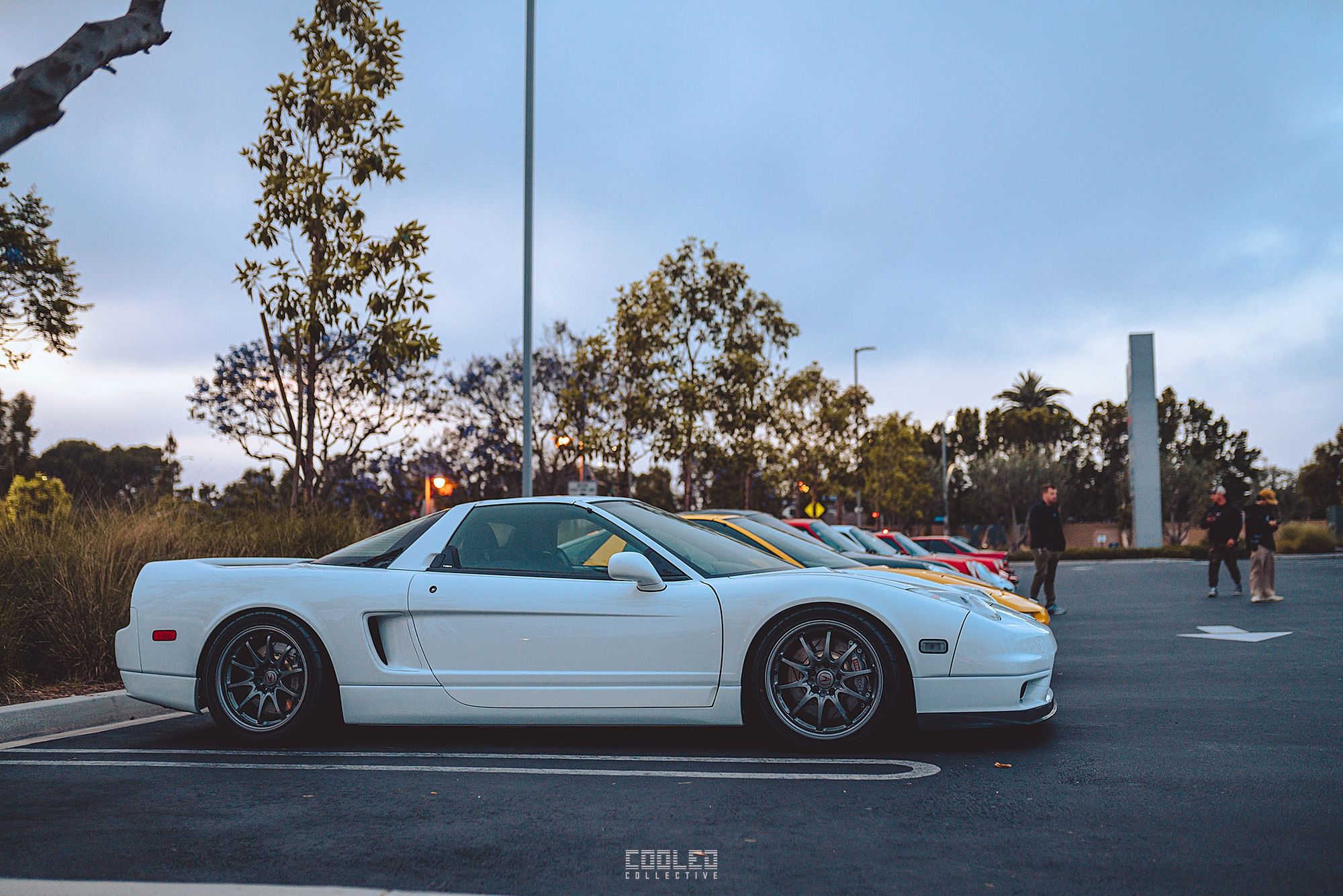 One guest that showed up is long time buddy Jimmy Pham in his 1997 Grand Prix White NA2 NSX. Dressed up so beautifully in his Volk CE with matching StopTech brakes to match. I told Jimmy that his car makes me miss my own car lol.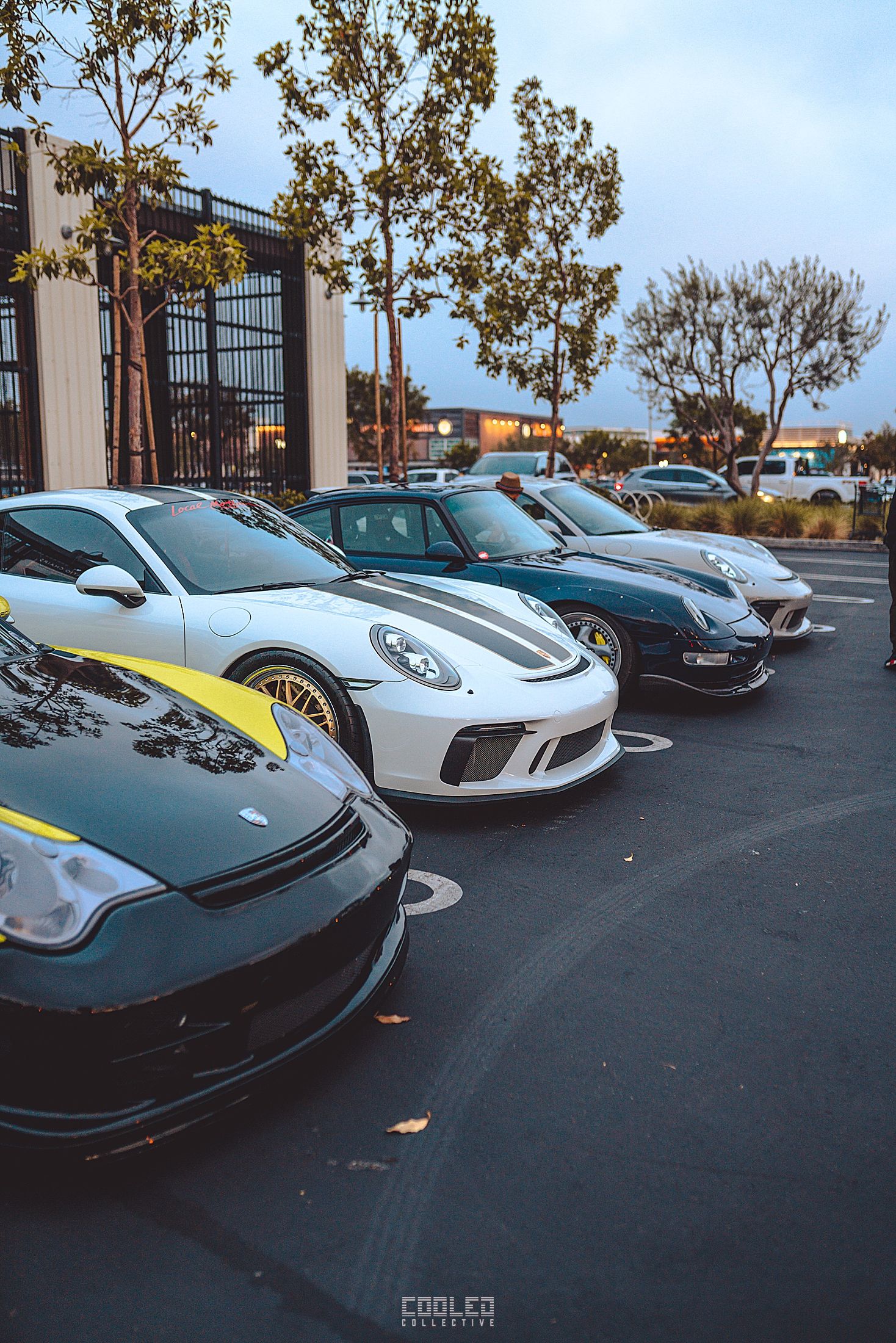 Jay brought out his 993 RSR tribute repping all of the old school 911cooled stickers on every window! Jay always got love for the brand since day 1.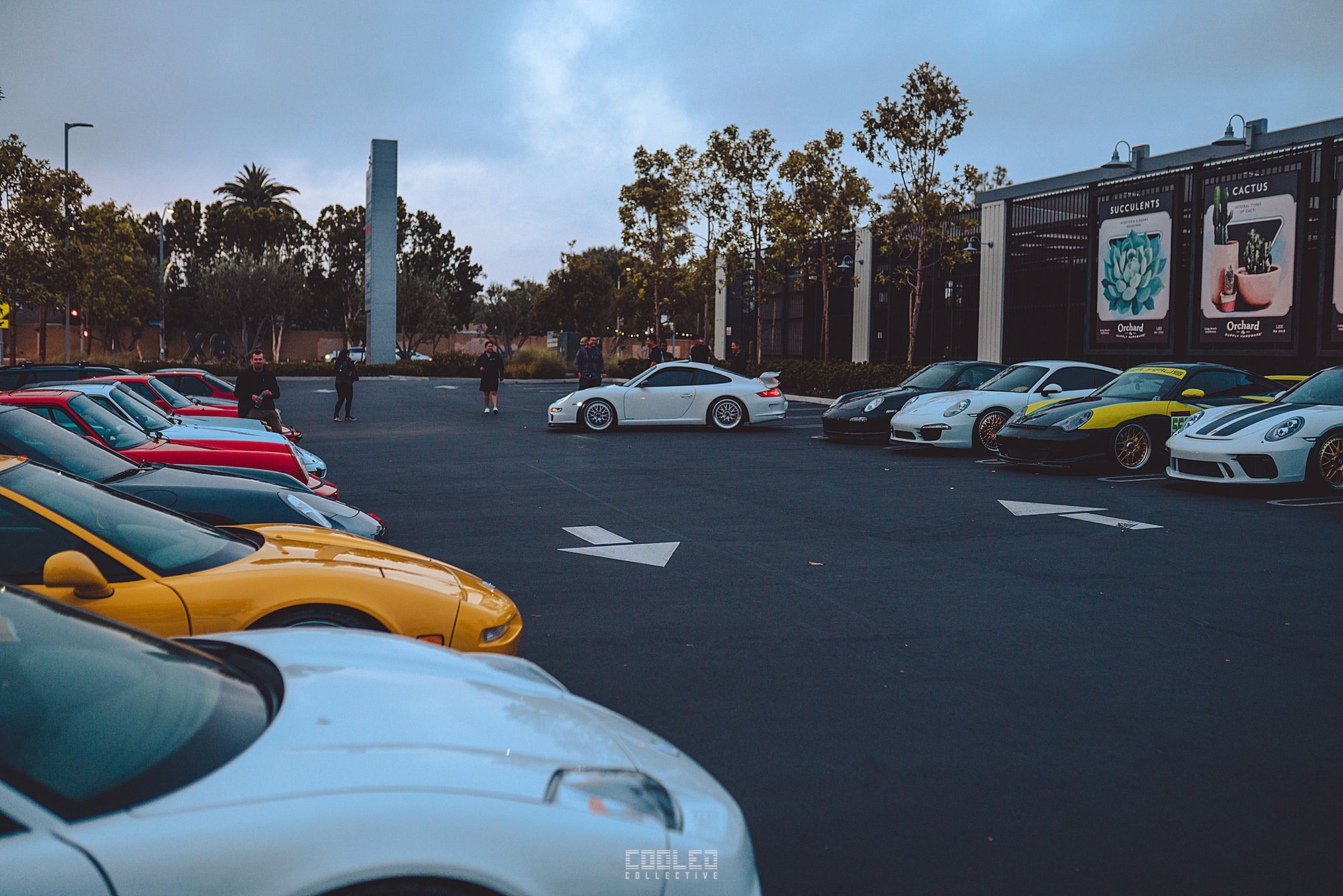 The Meal
---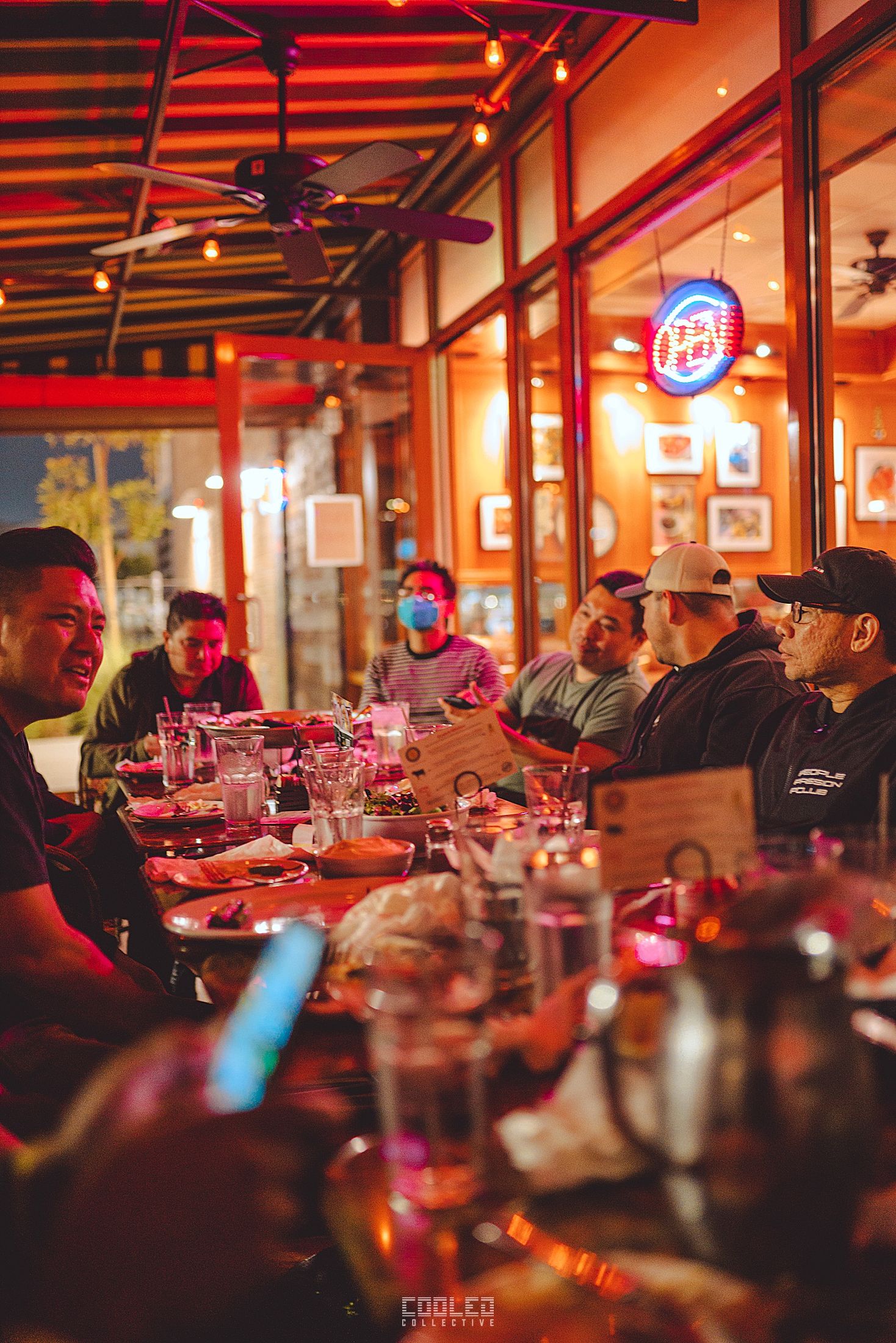 As a group of 20, we headed to the nearest restaurant that served Persian Kabobs and ripped up the family style meal. I can tell you that between Binh and Bobby, everyone had six packs abs by the end of the meal from all of the laughing. Jokes on jokes.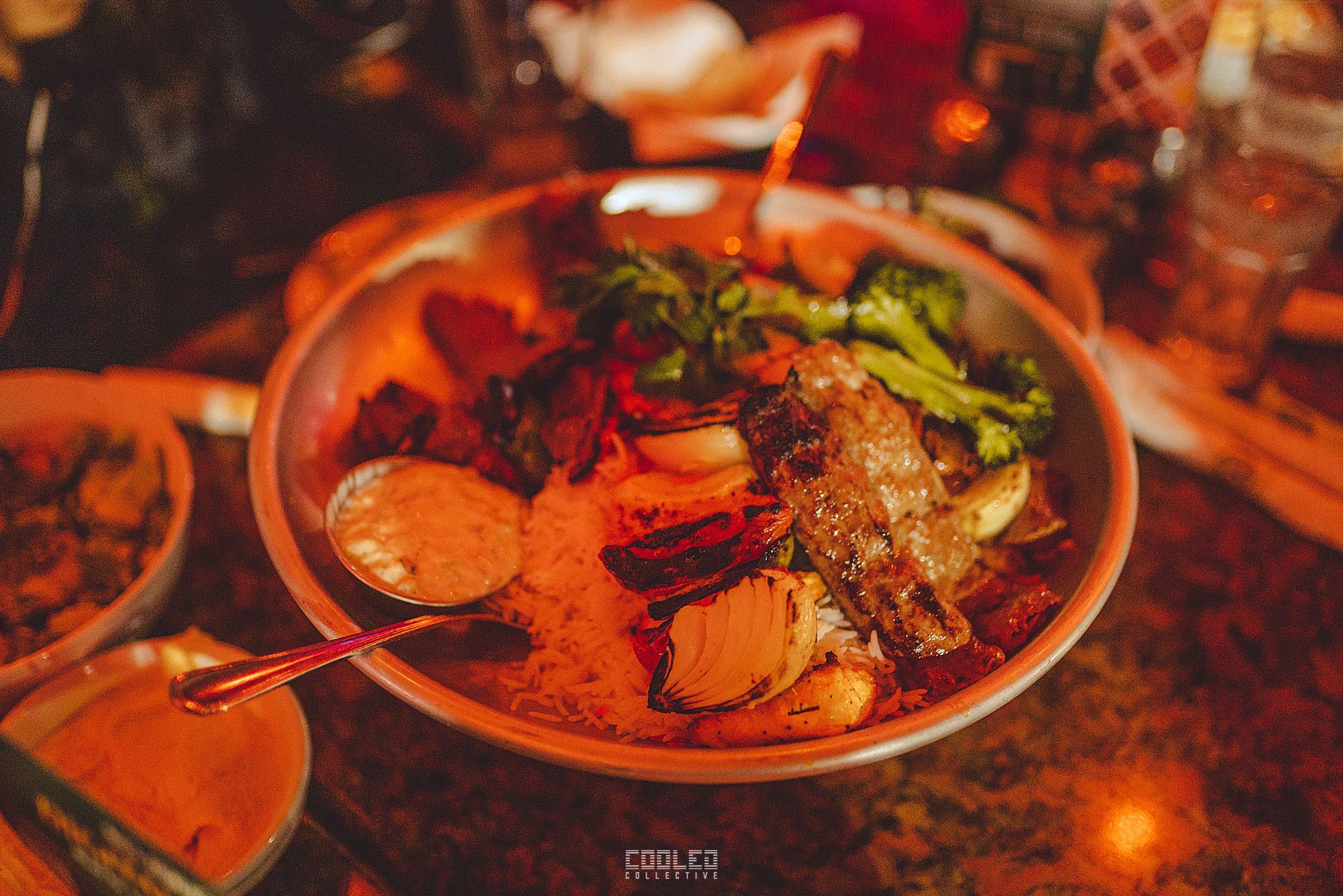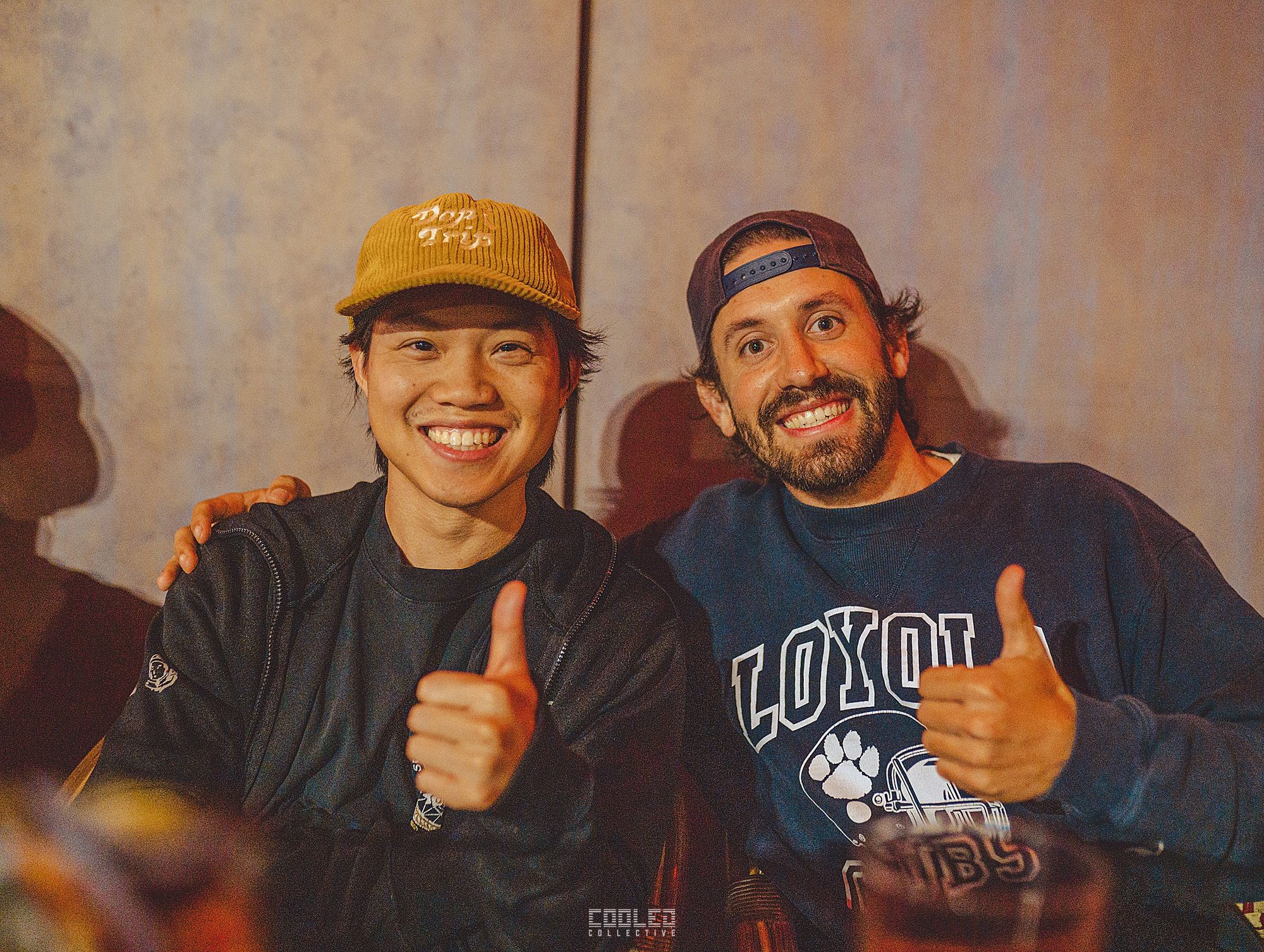 Two of my old interns from my shop came through, Andrew aka Lloyd and Phil... so happy to see them and also driving some cool cars to match.
The Drive
---
We gathered in the parking lot once more to finalize the route for the night. We decided to take a short 20 min drive to the San Pedro area and see if we could shoot by the containers. We all downloaded Roadstr App to make sure we could see everyone on the live map.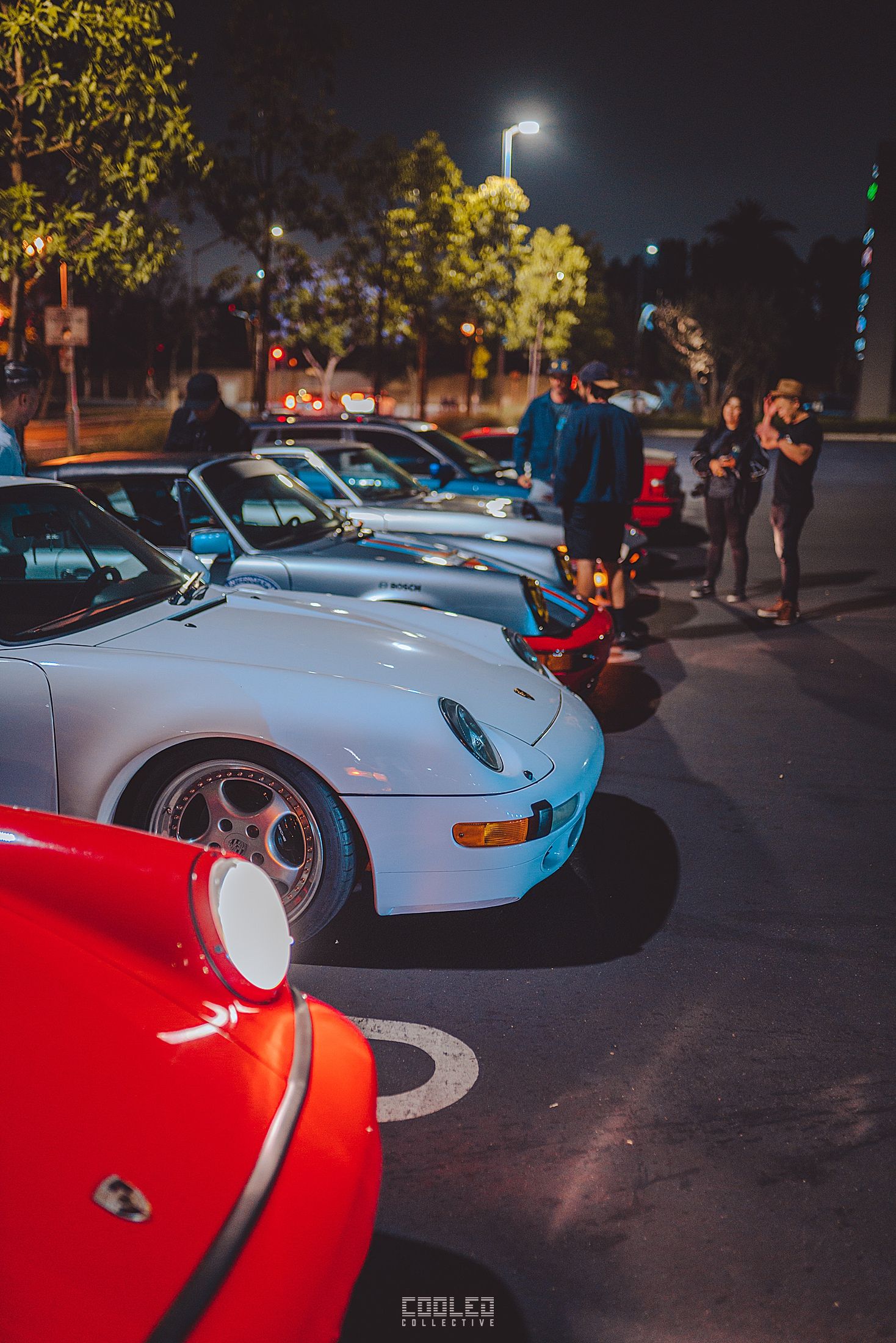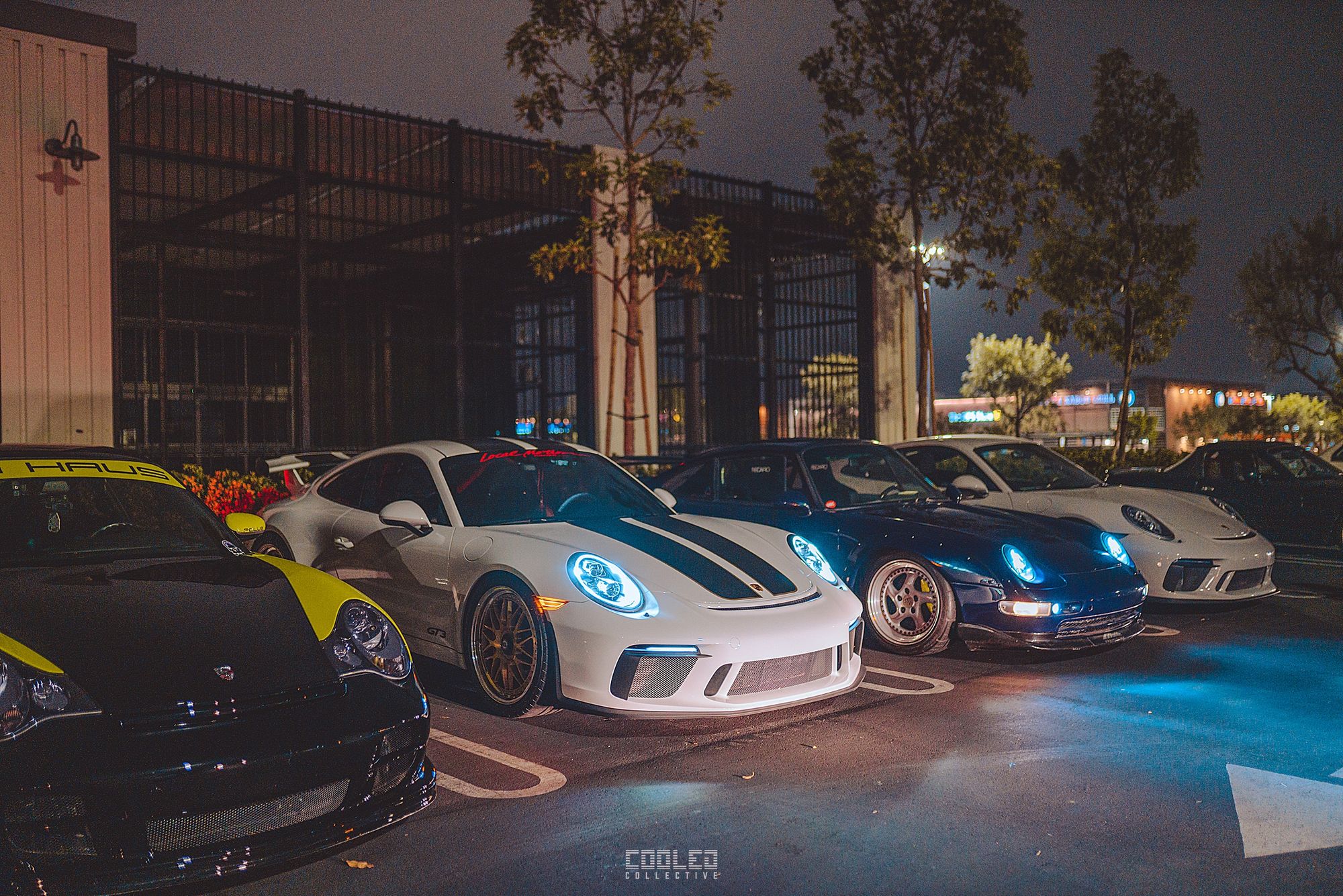 Since I was driving, I handed my camera to Sam to have him grab some photos. As we got closer to Terminal Island, we were able to get some cool shots on the newest bridge in that region.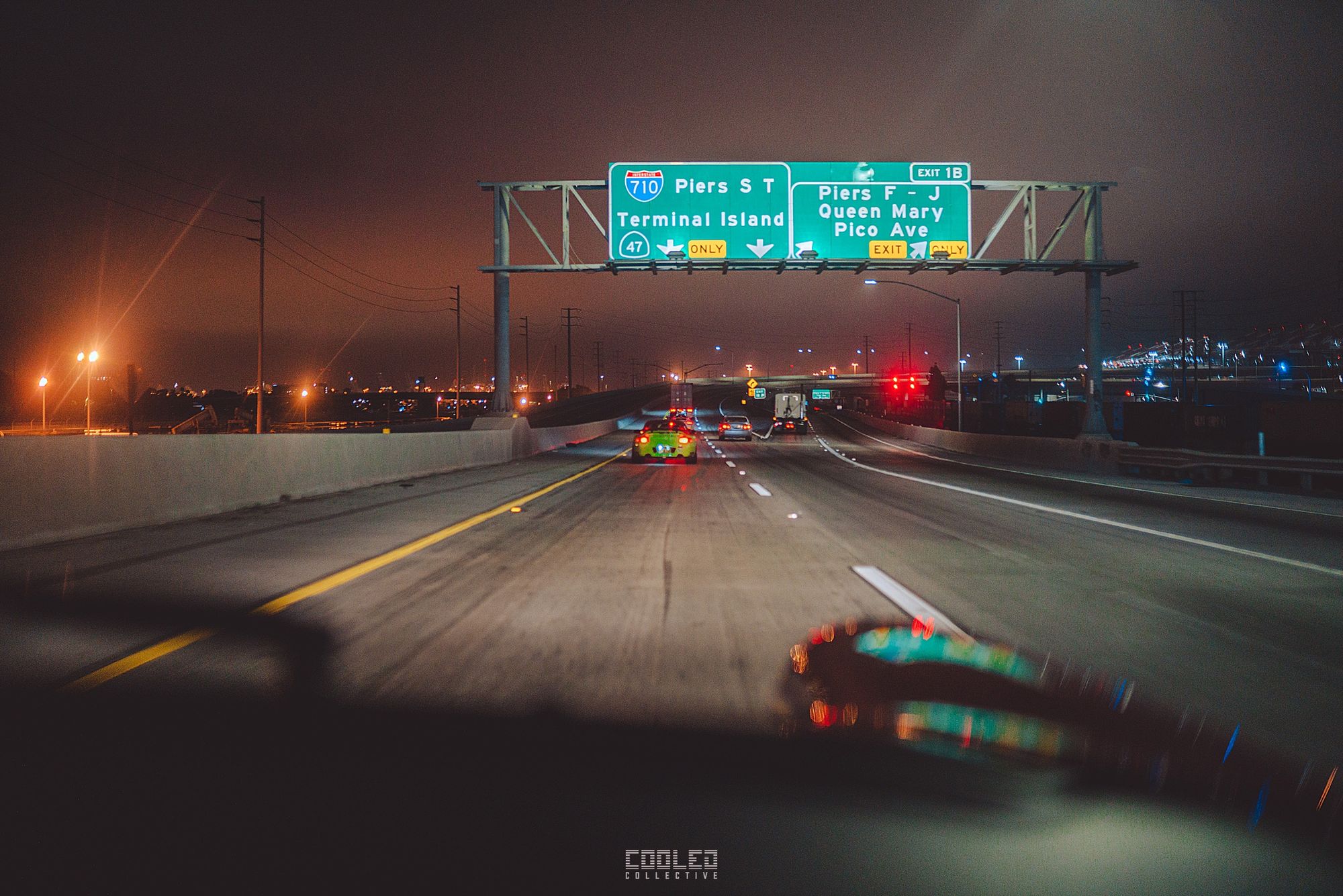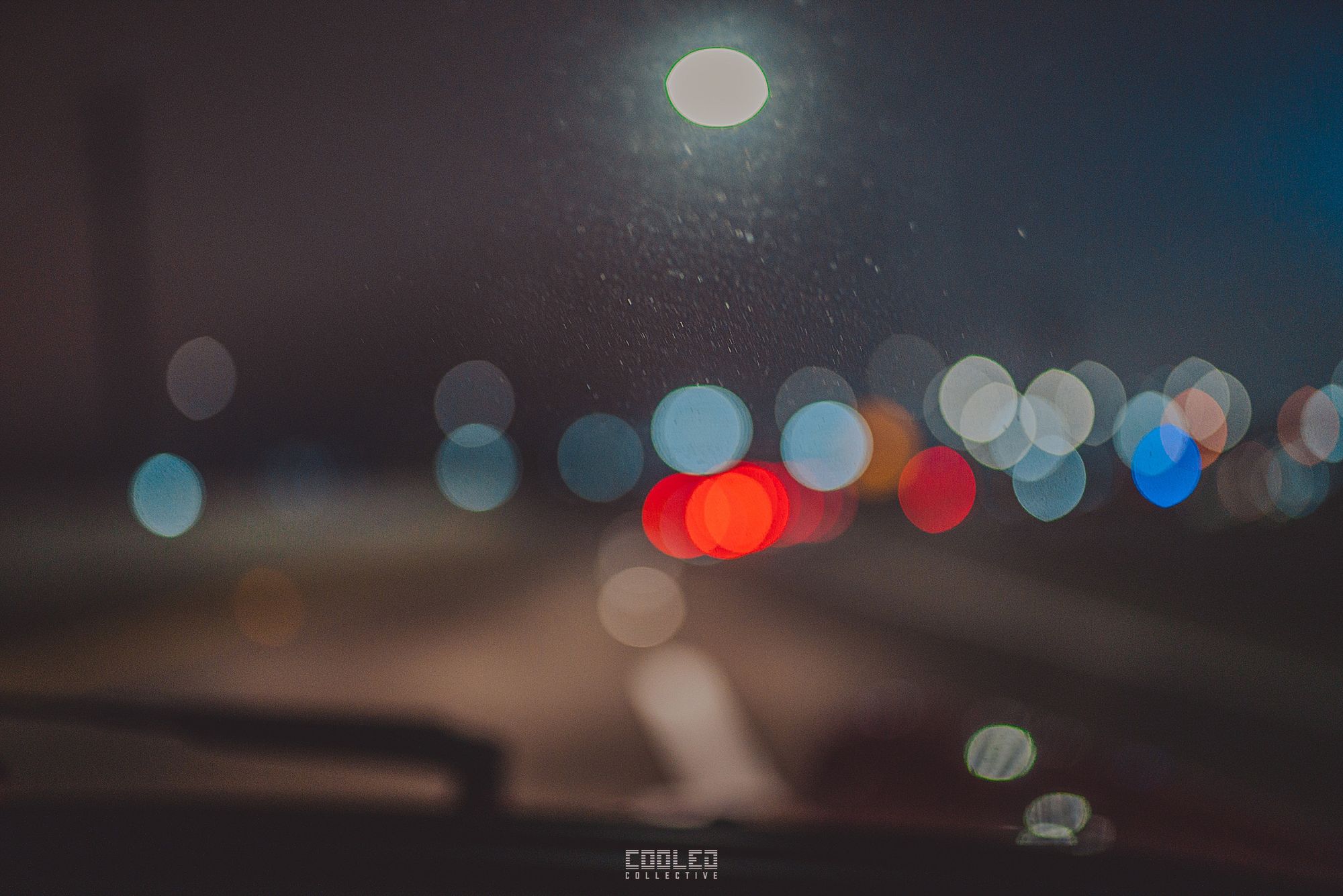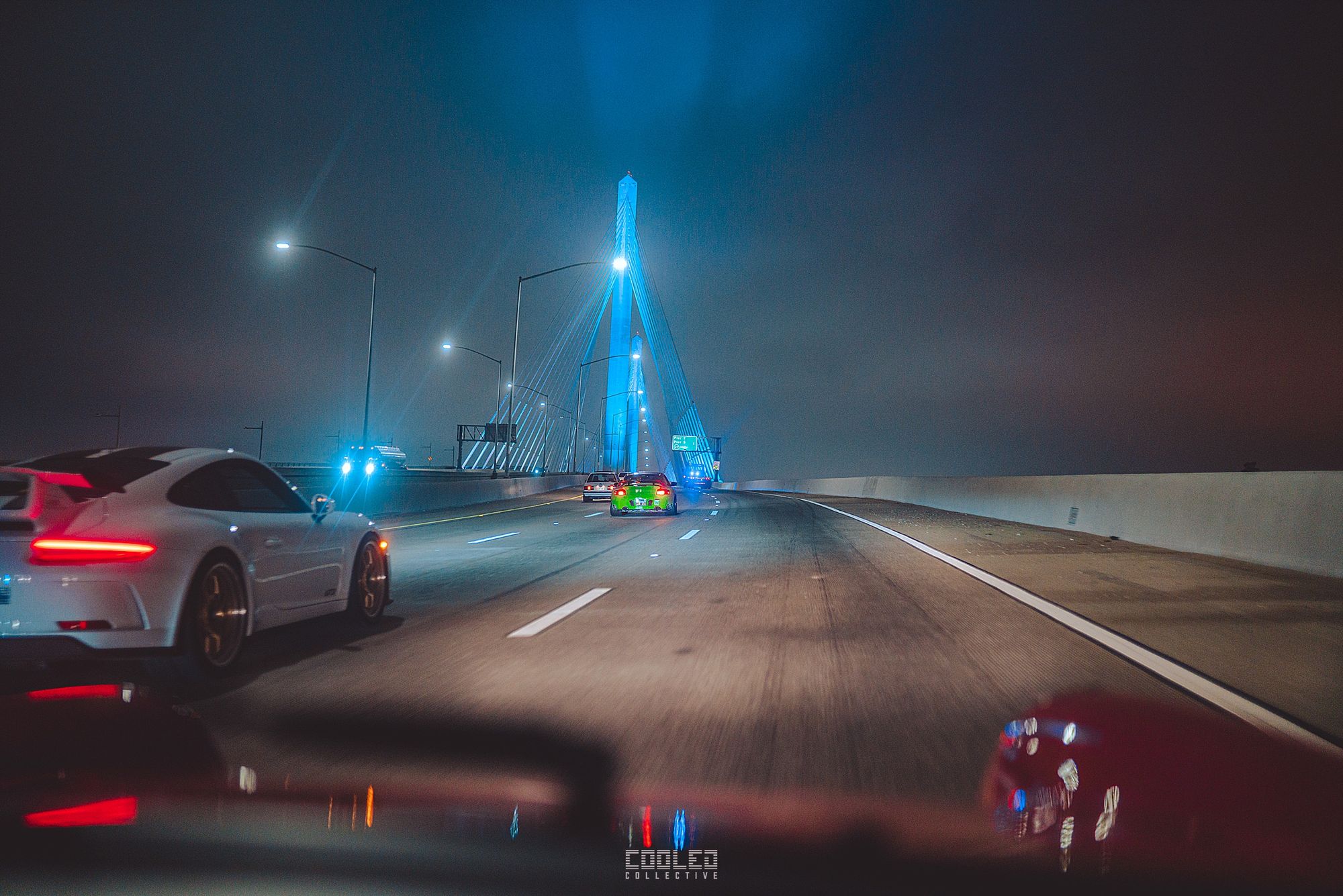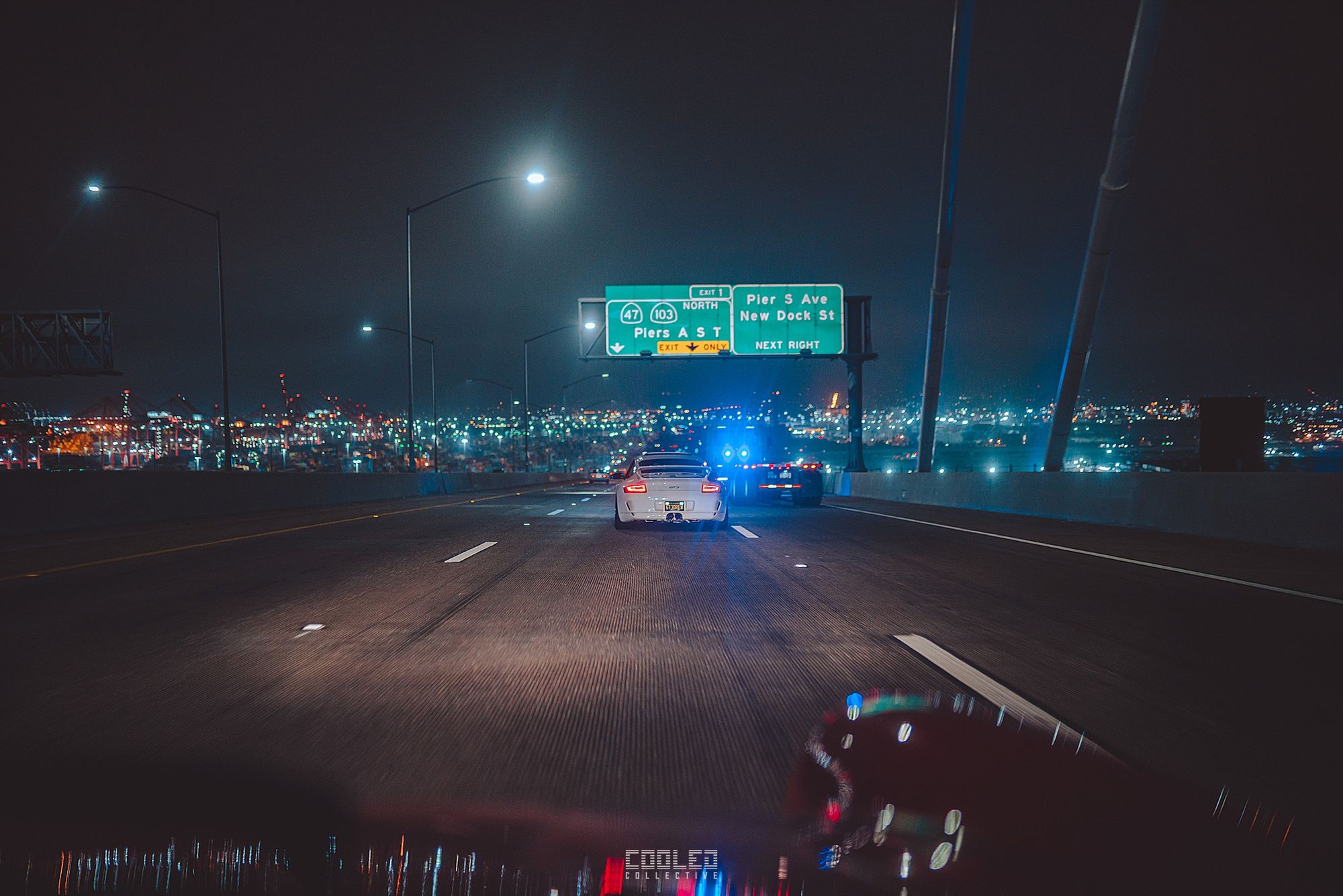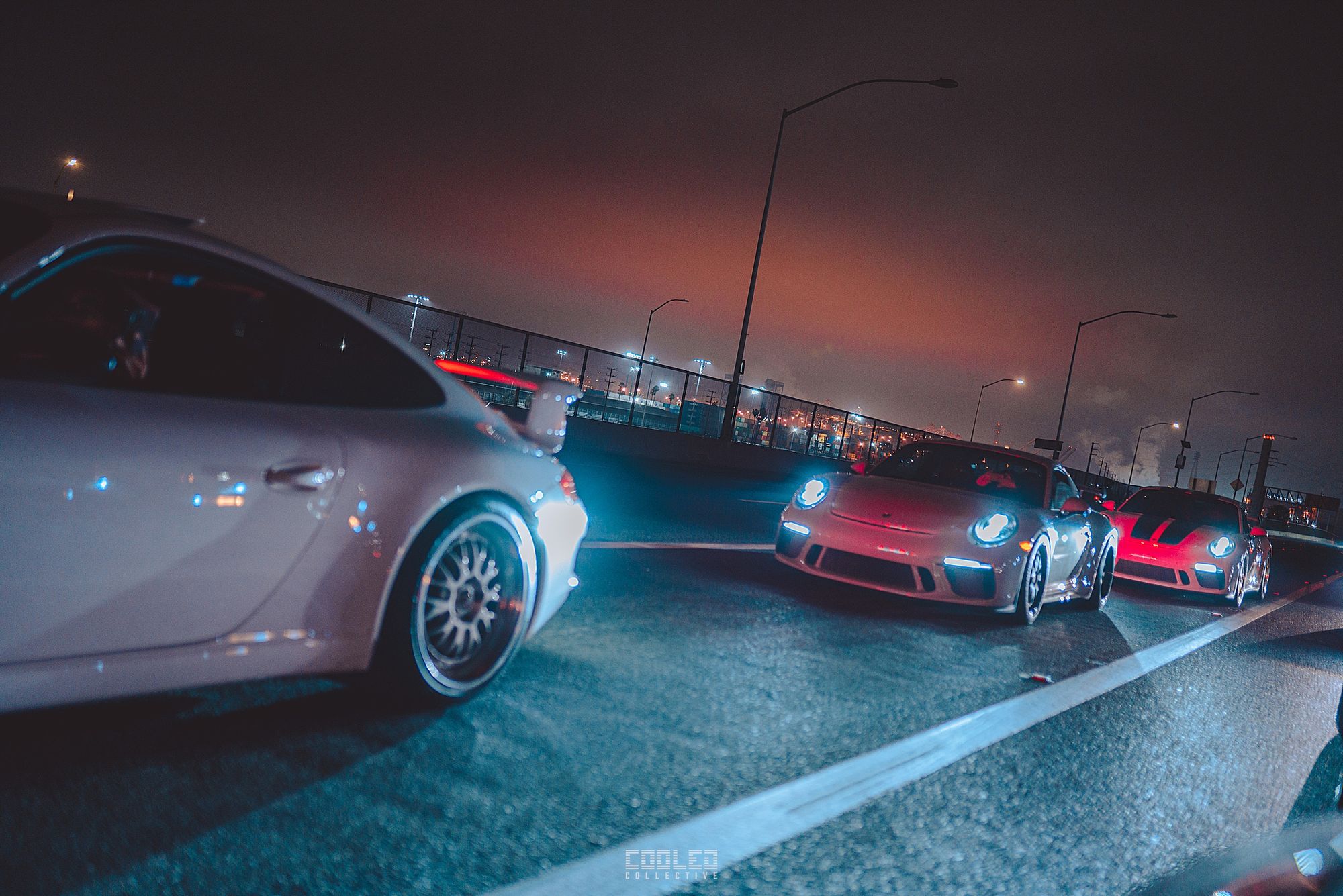 Sam managed to grab a few shots as we were rolling into the main island. Phil rolling in behind us in his slammed e30 325i that he has owned since his college days. Close to 15 years plus.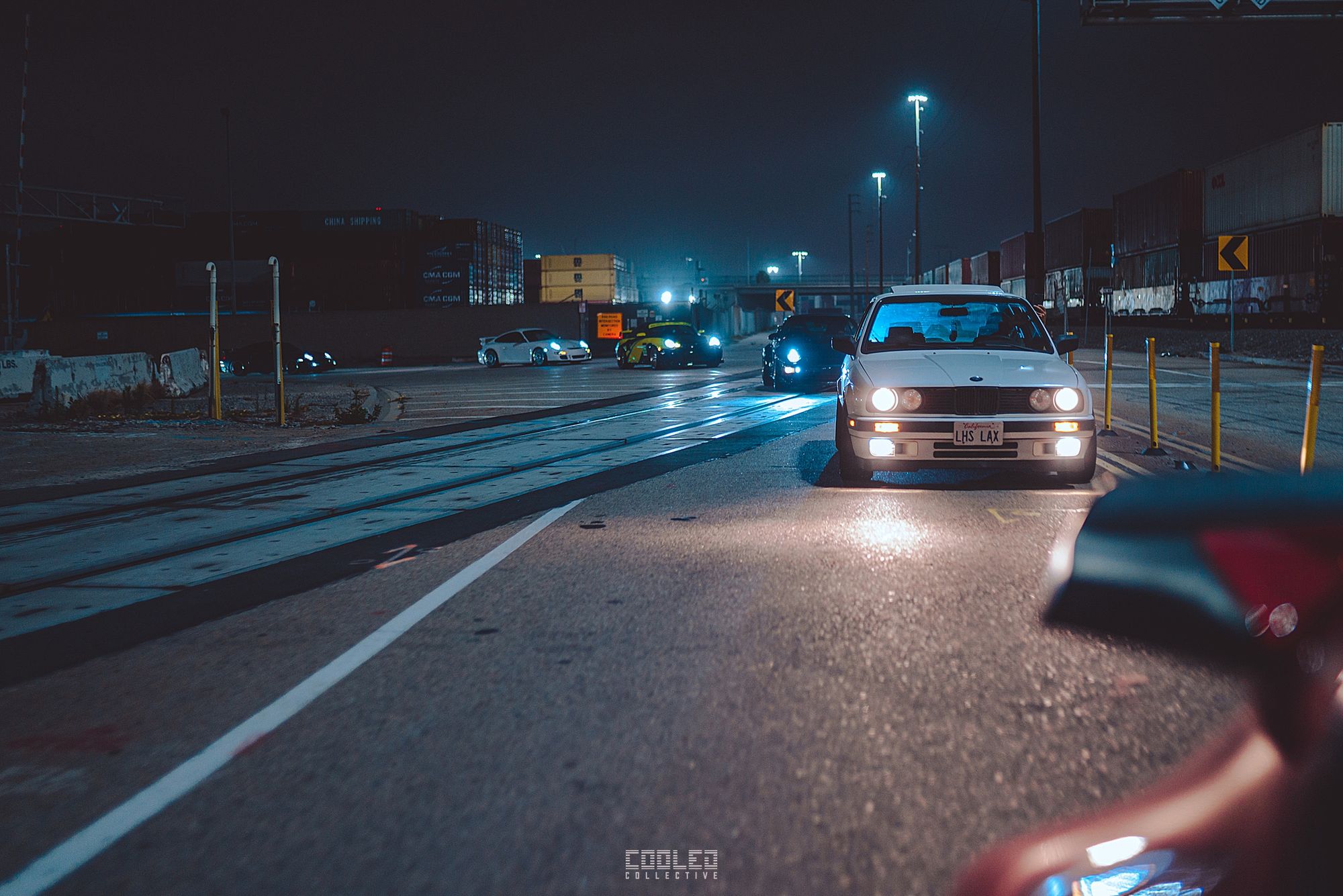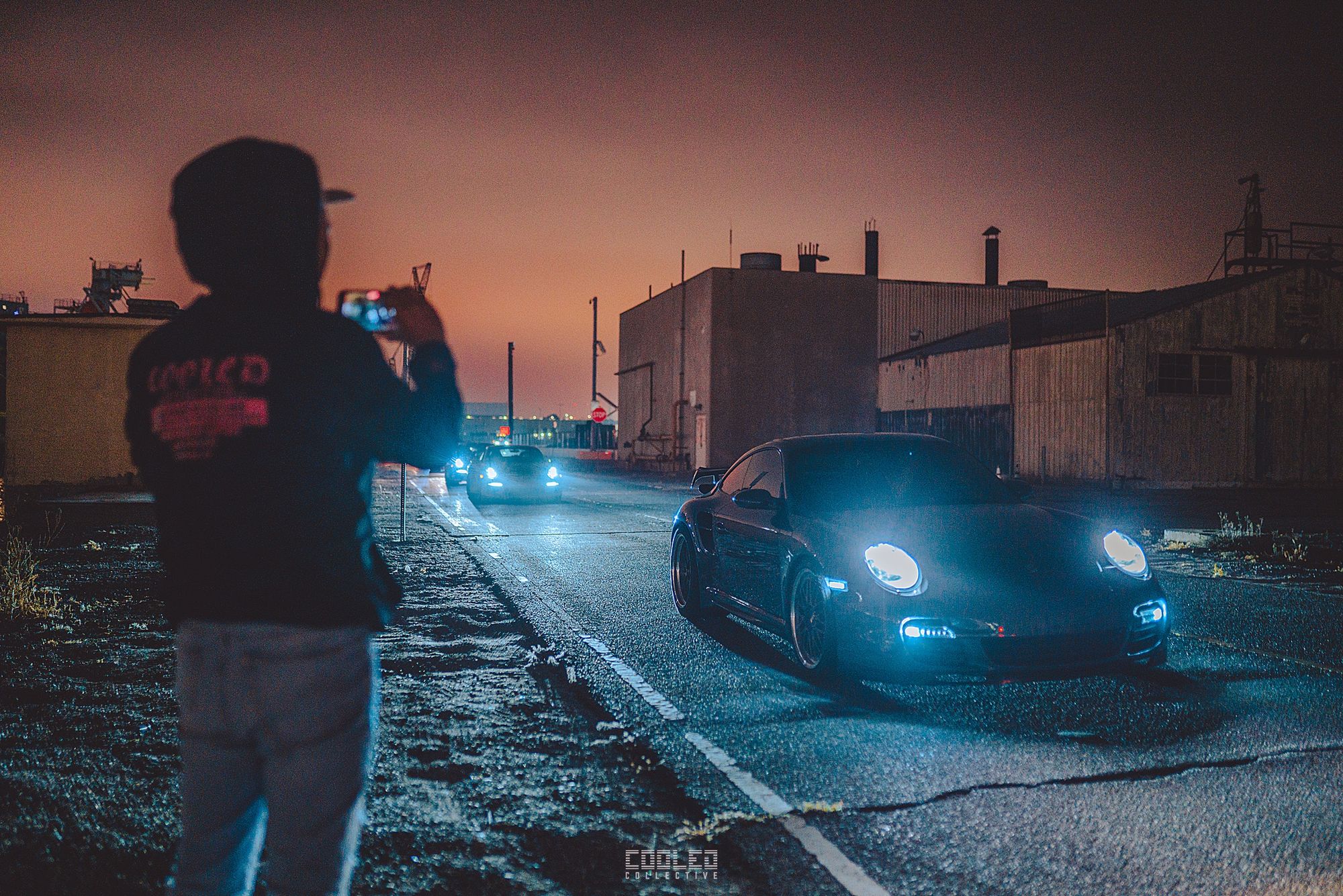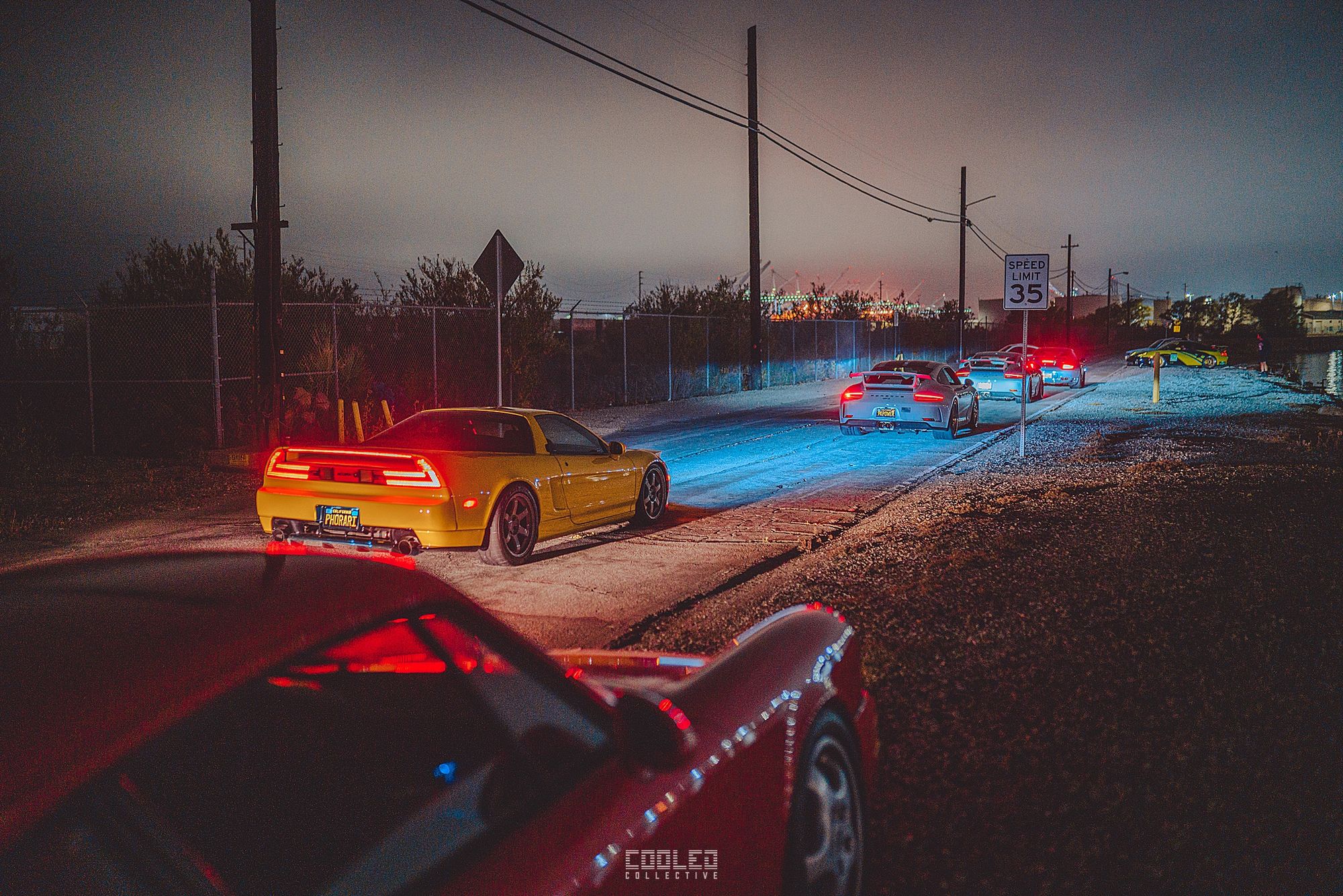 Had some other Hondas representing such as Lloyd's Sebring AP2 and Tony's newest acquisition, the NA2 NSX on concave TEs.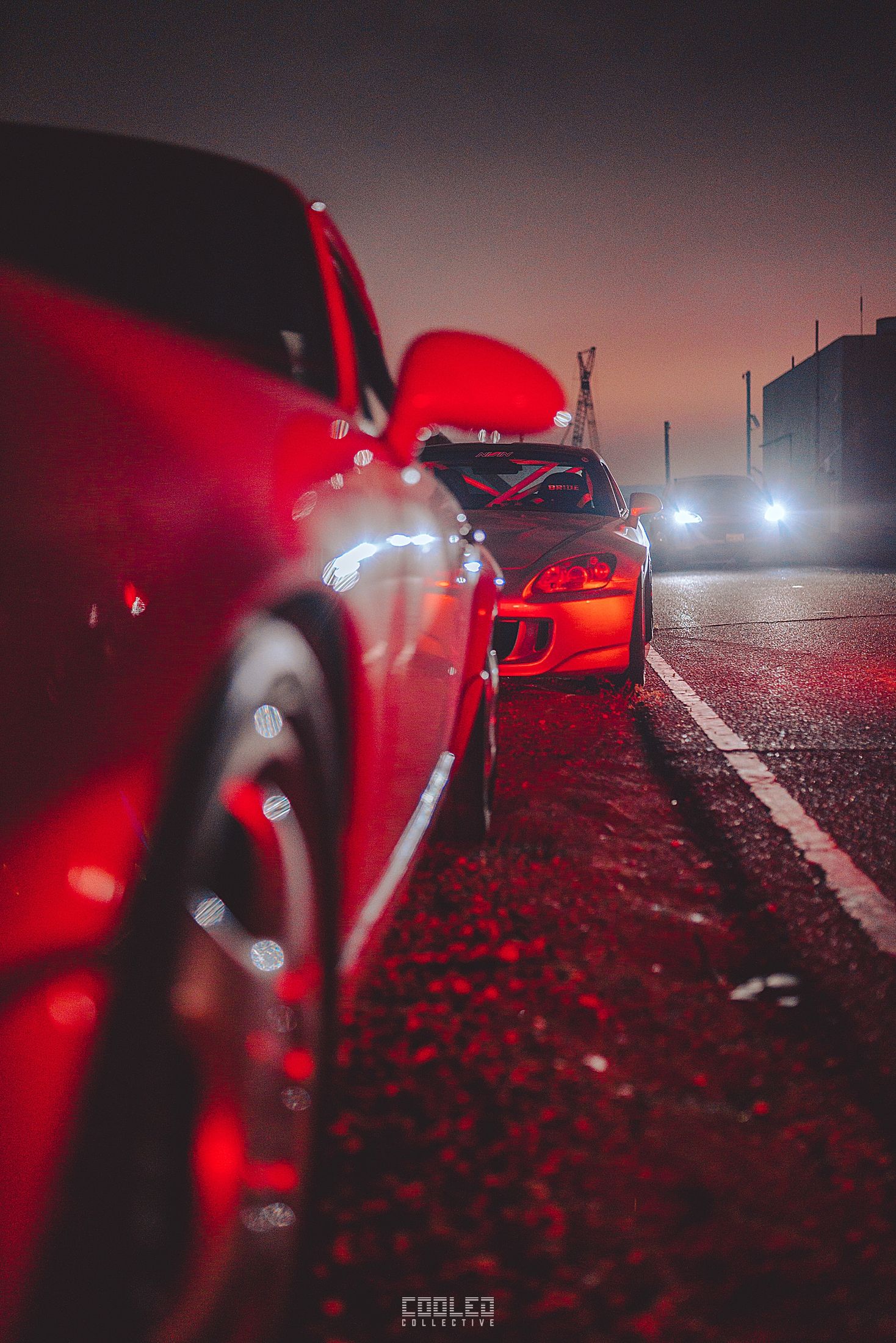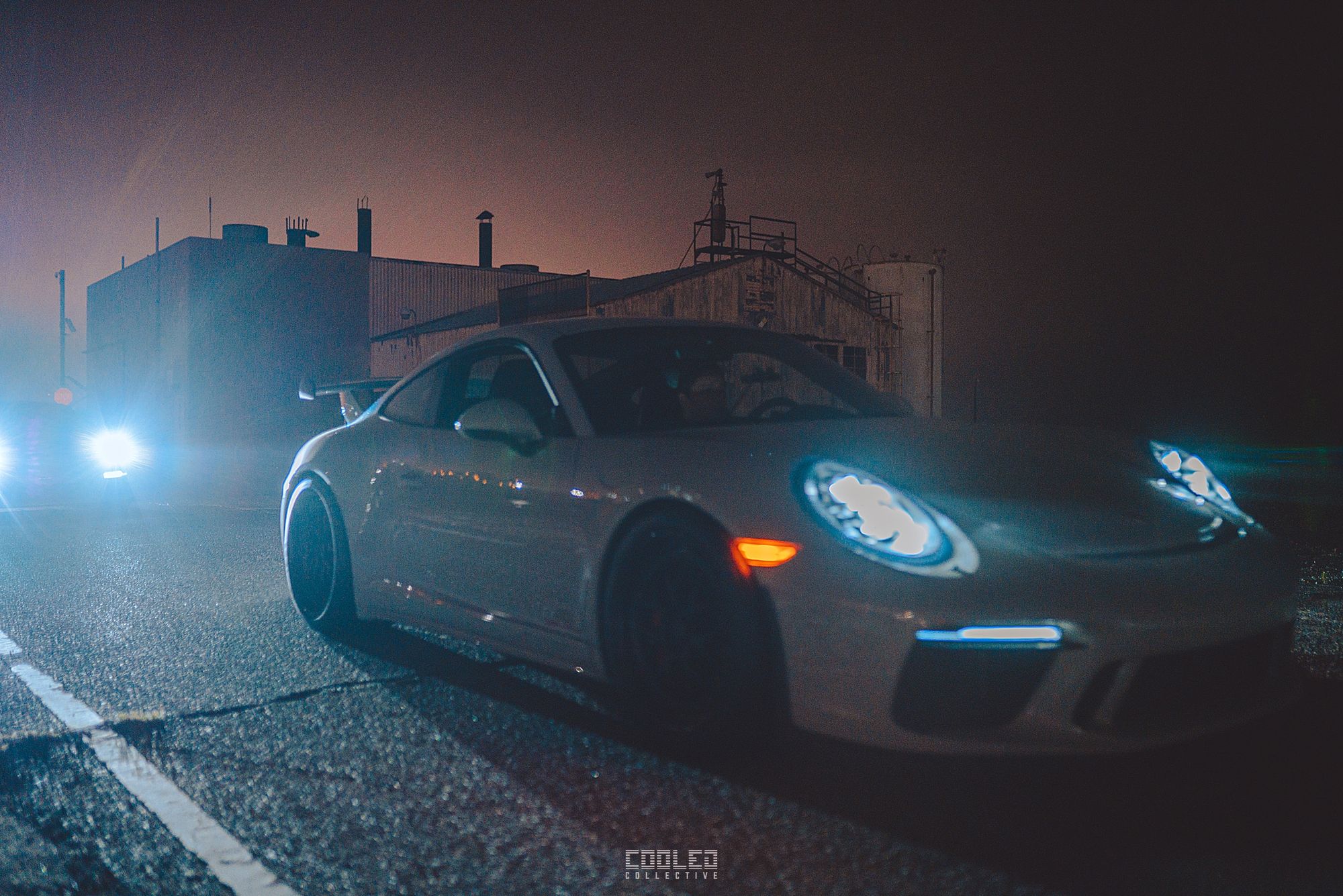 Nixen in his 991.2 GT3 on his new BBS in gangsta black tone to really set off the aggression.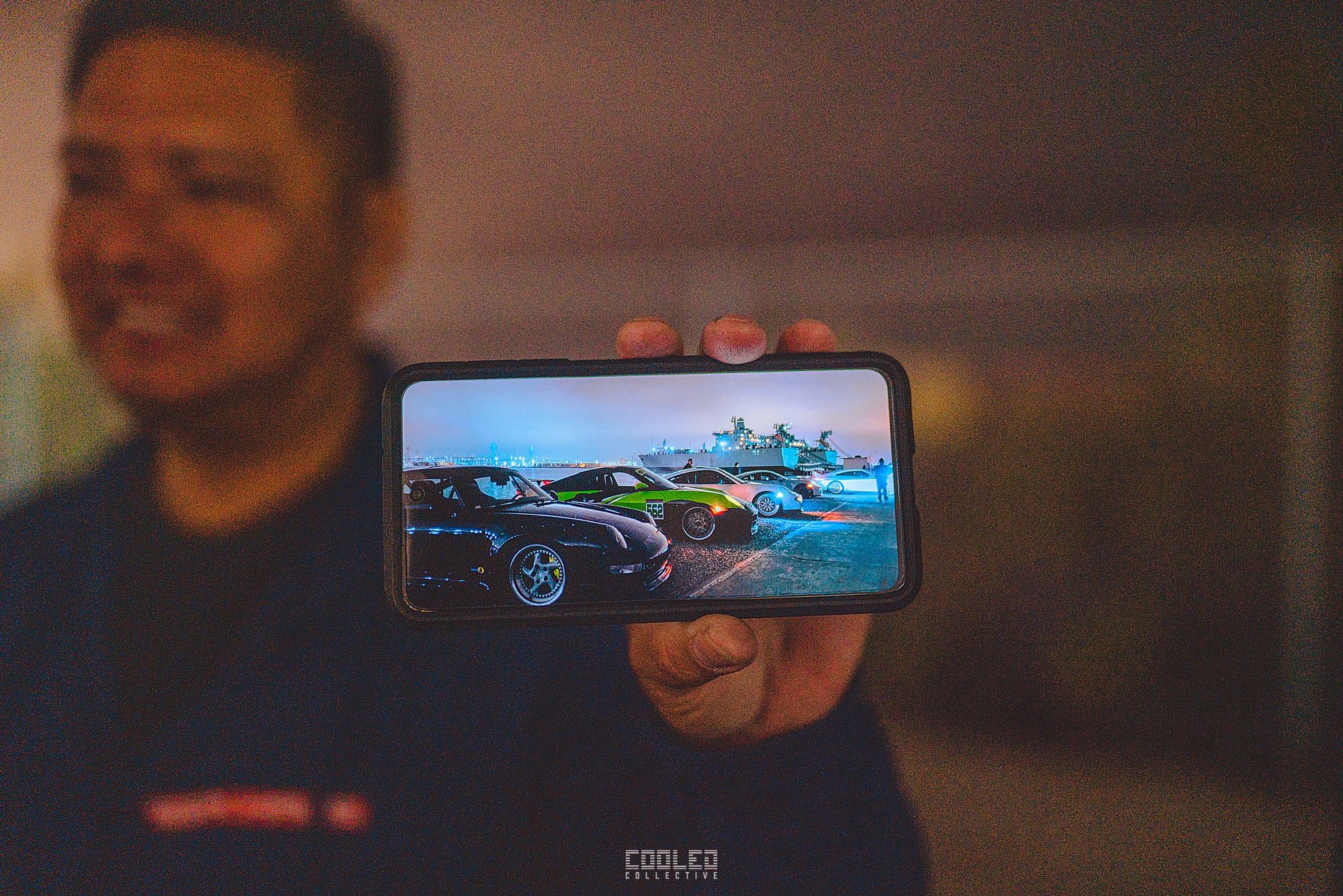 Binh showing off his Android phone and the photo he took. I guess no point in me carrying around a camera no more. GG lol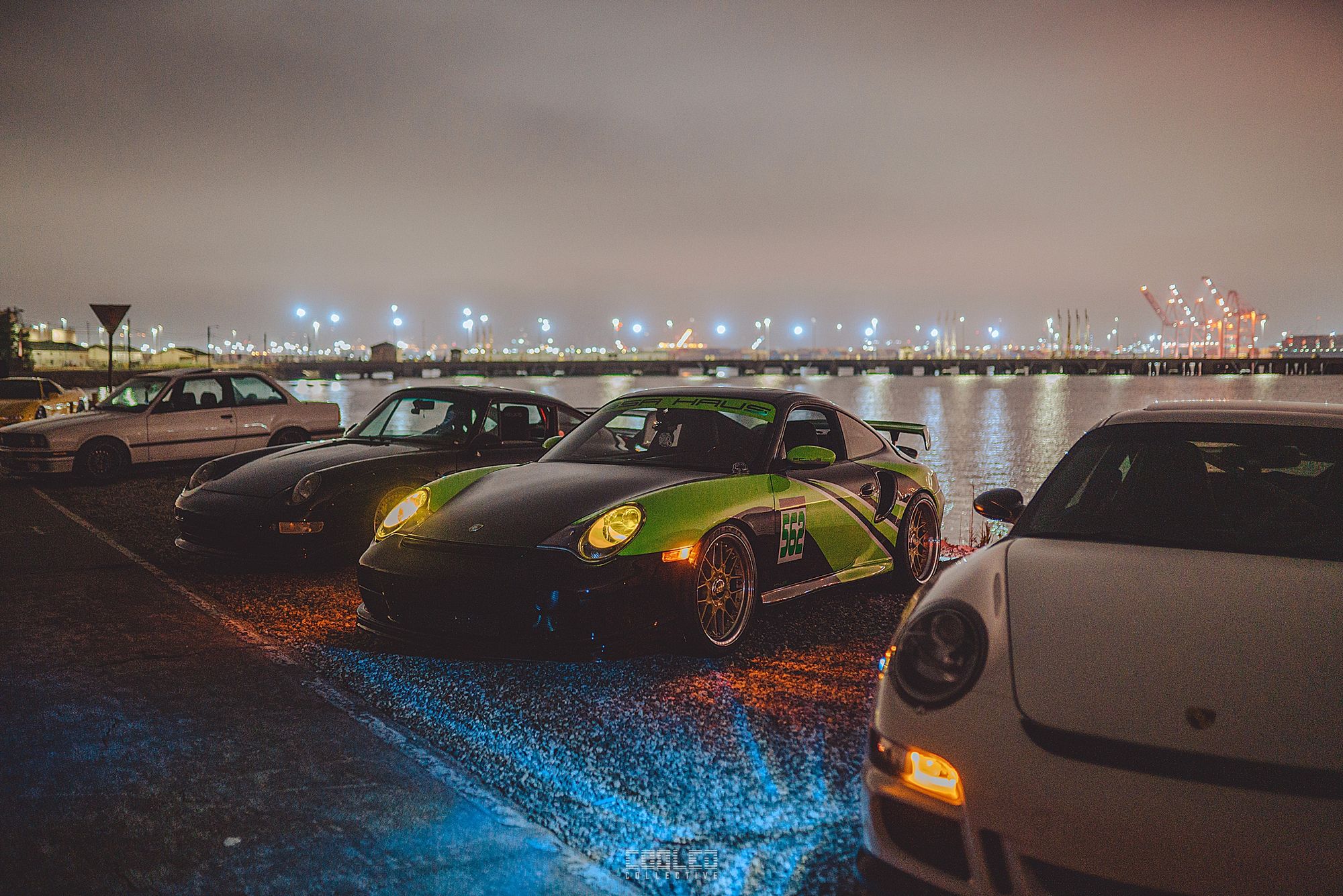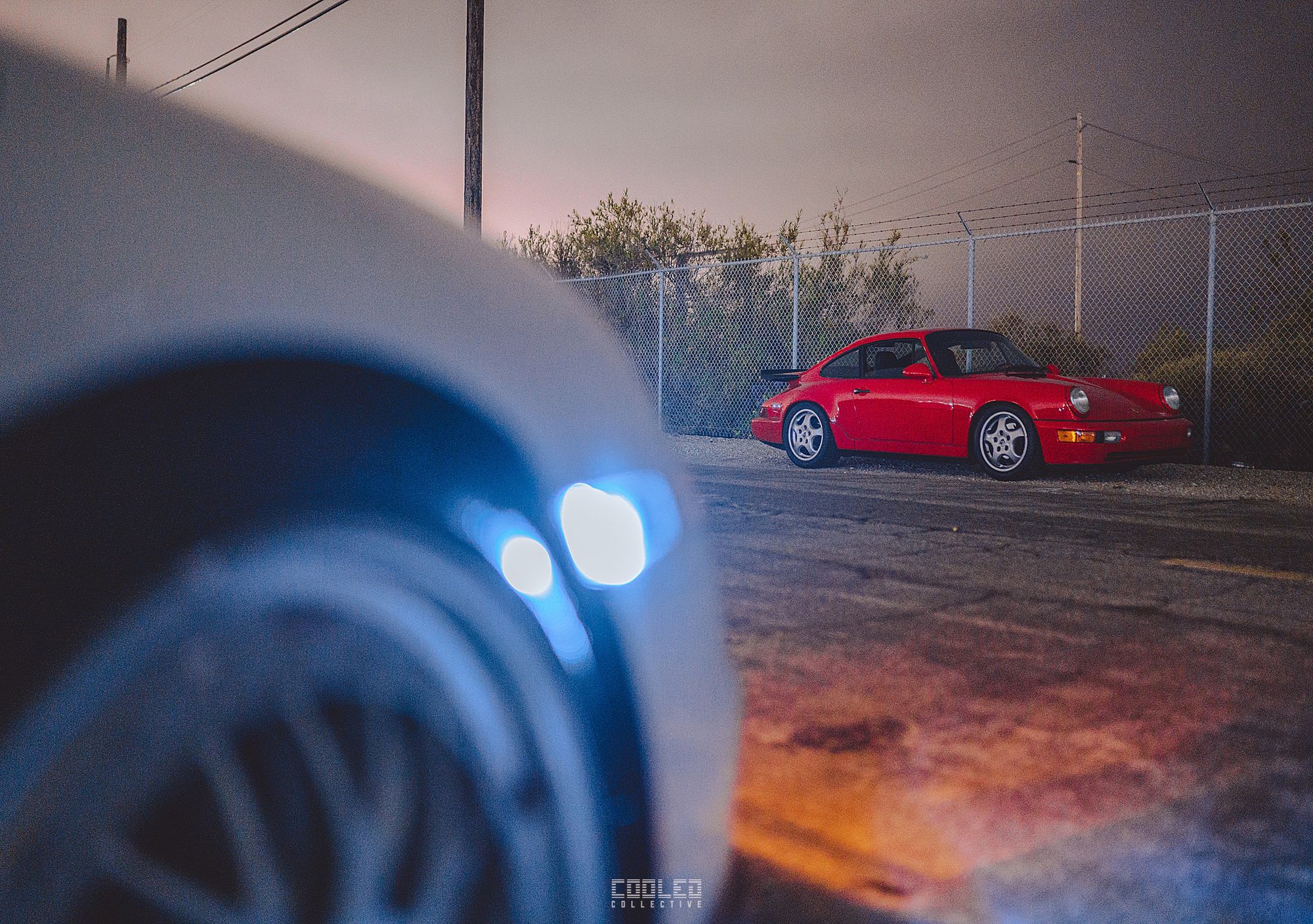 My RS America is just parked on the side of the street cause all the watercooled guys took all of the parking lol.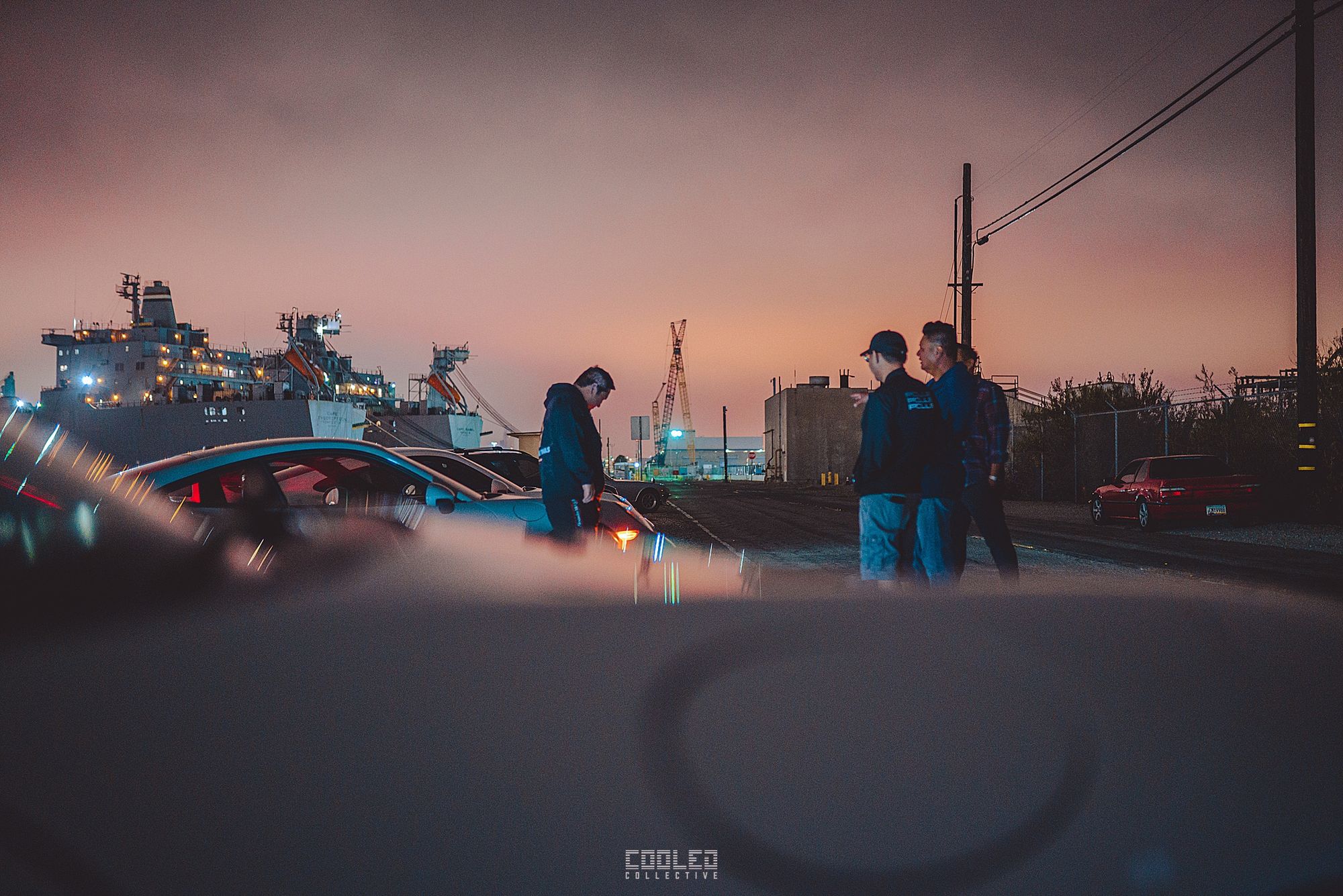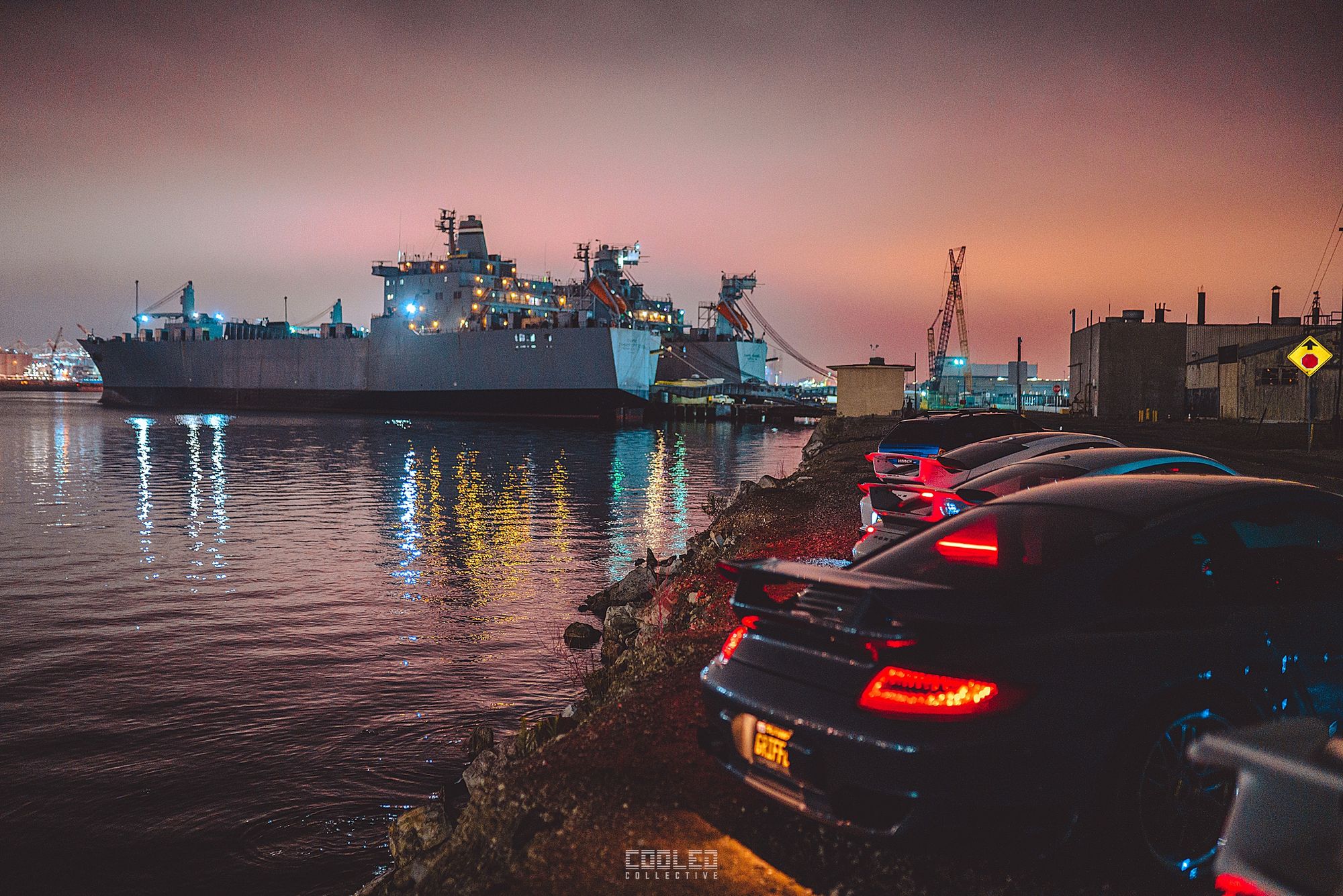 Love this shot of the boys parked by the lagoon. The lights from the tail lights give off a subtle vibe that really elevates the mood.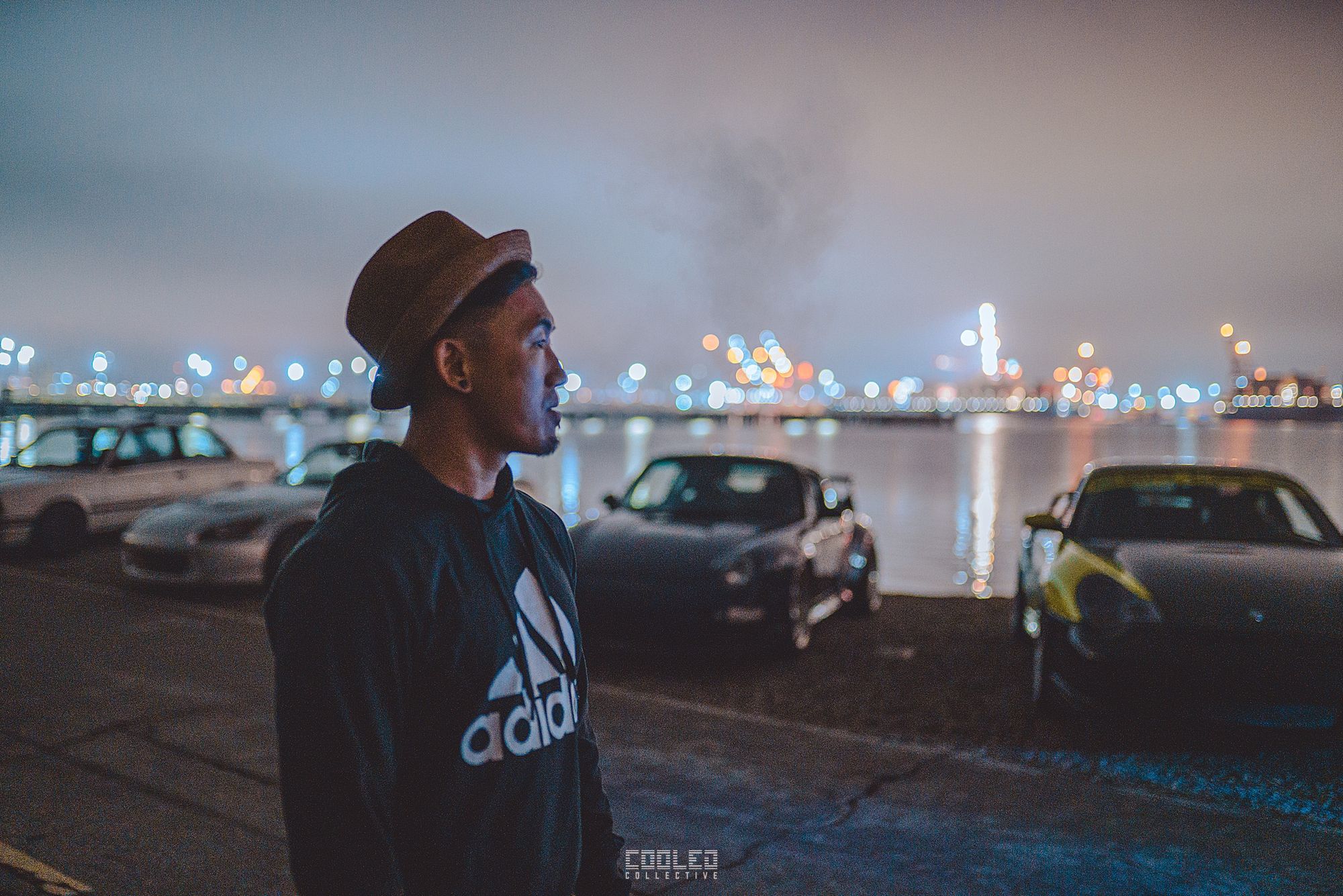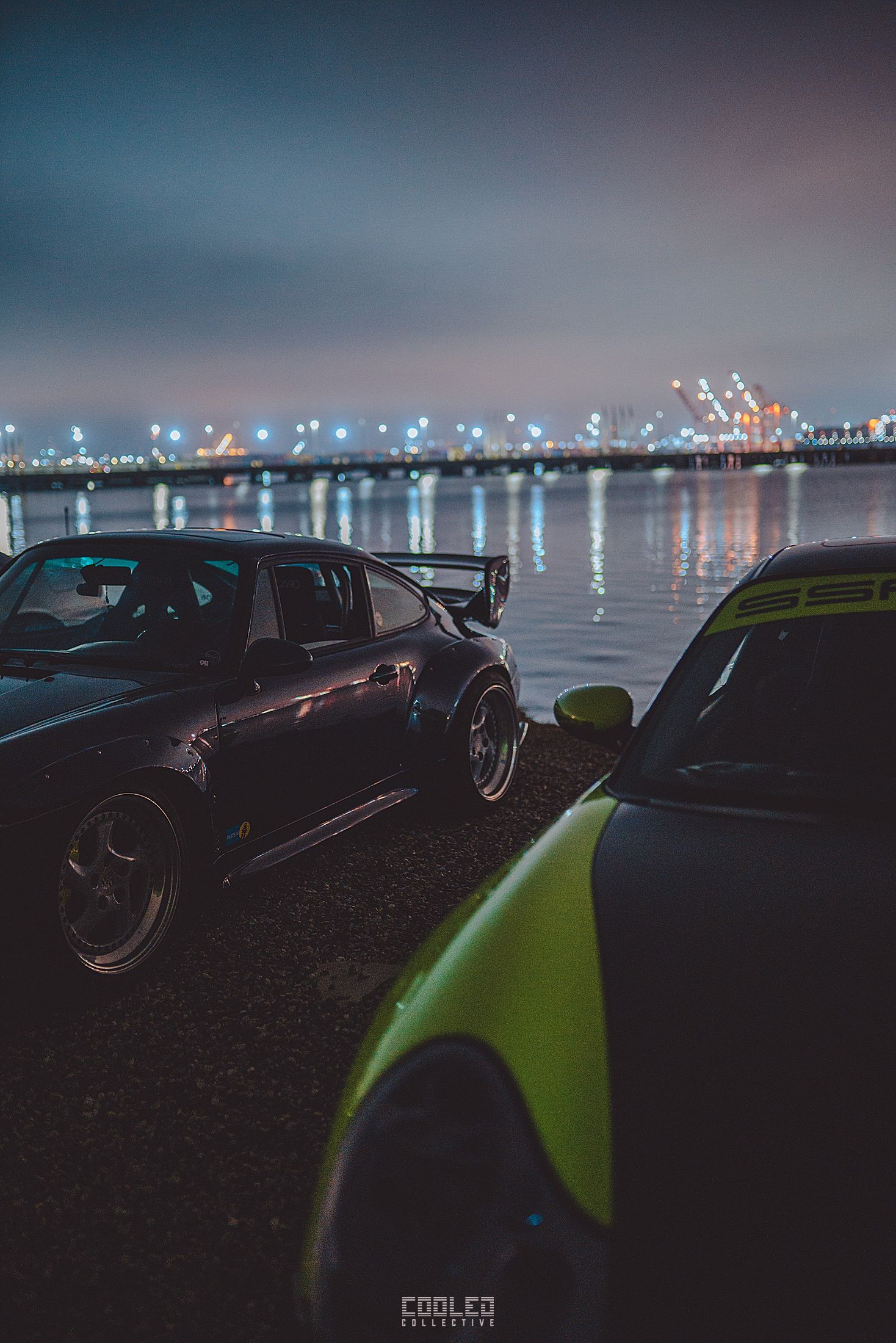 To the next location, Kind of...
---
So after 20 mins or so, Binh asked if I wanted to shoot the cars in a container yard and of course I was pumped. It was in Compton 20 mins north of our current location.
As we started to head up, we got caught behind a train for over 15 mins and so we just started to have our own photoshoot.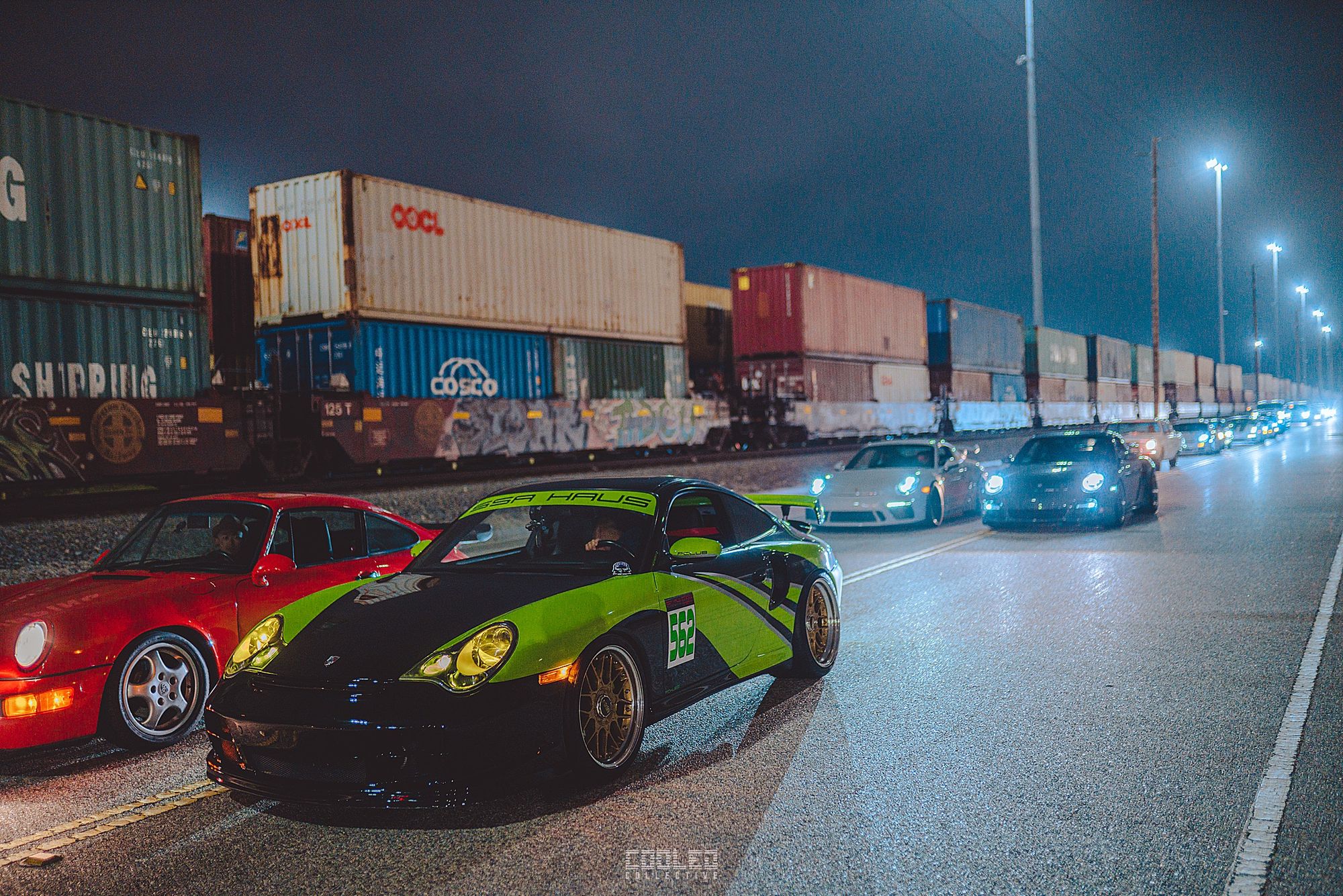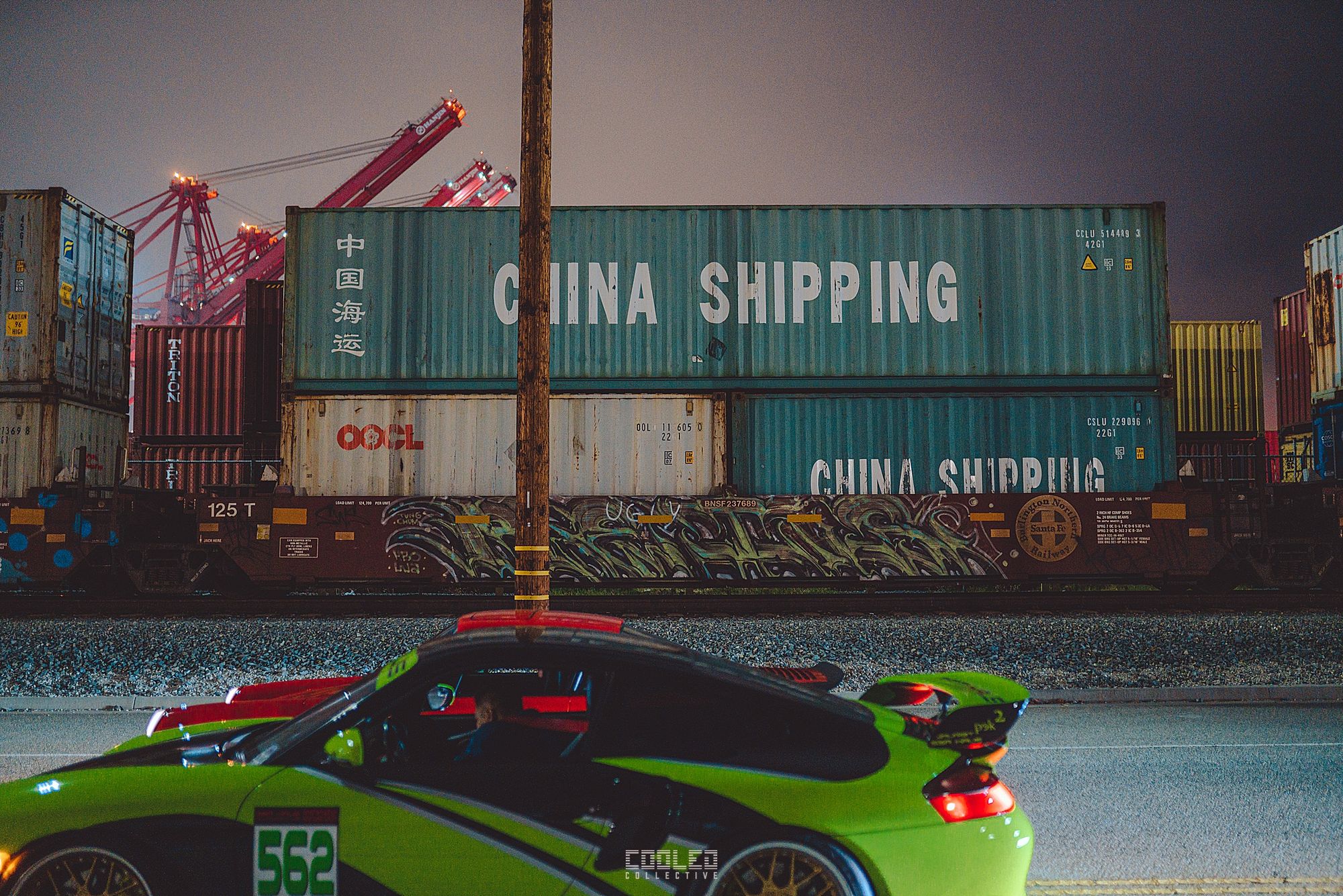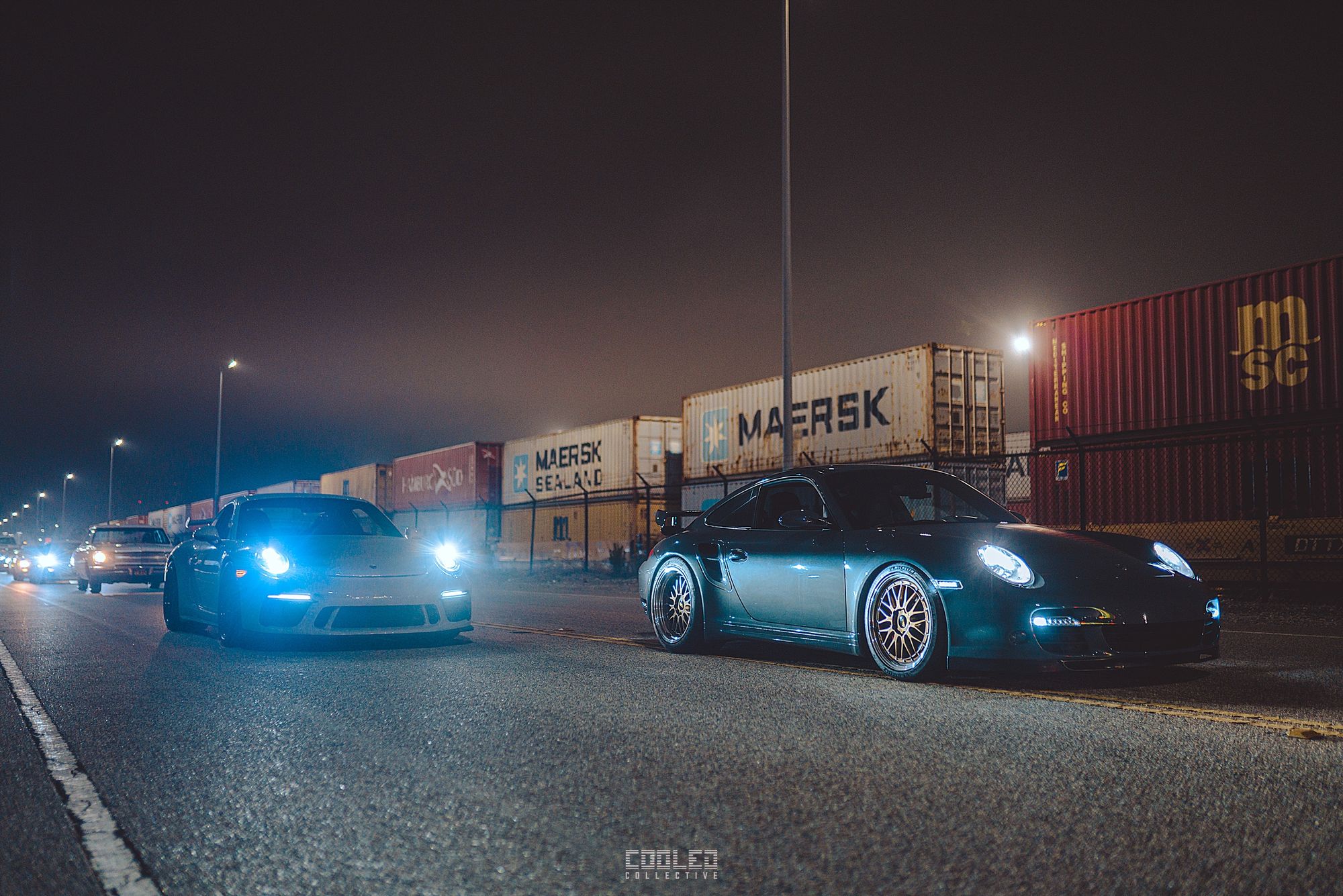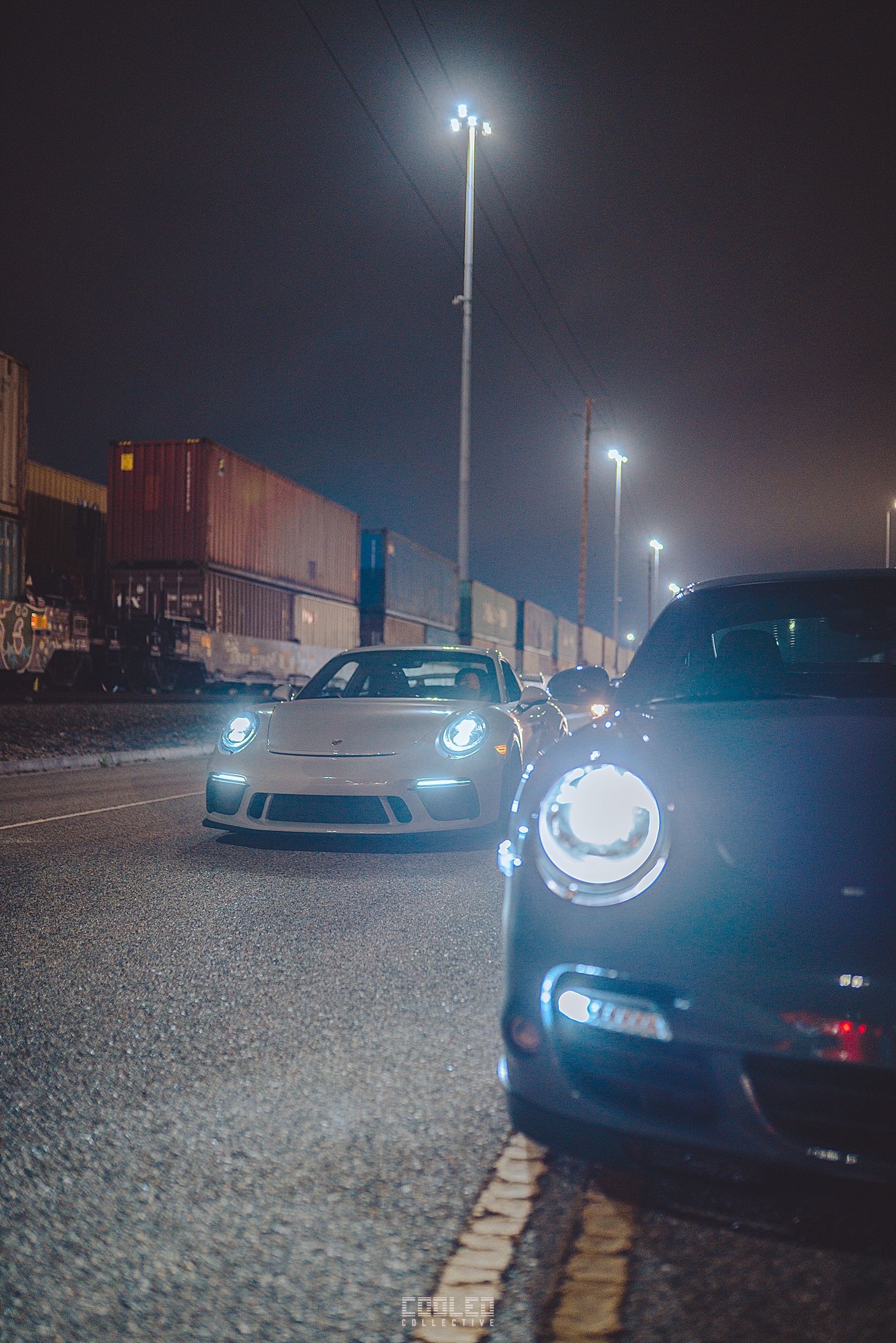 By the time the train moved, we decided to call it a night and save the container yard for next time. We had such a good time that night and good vibes all around.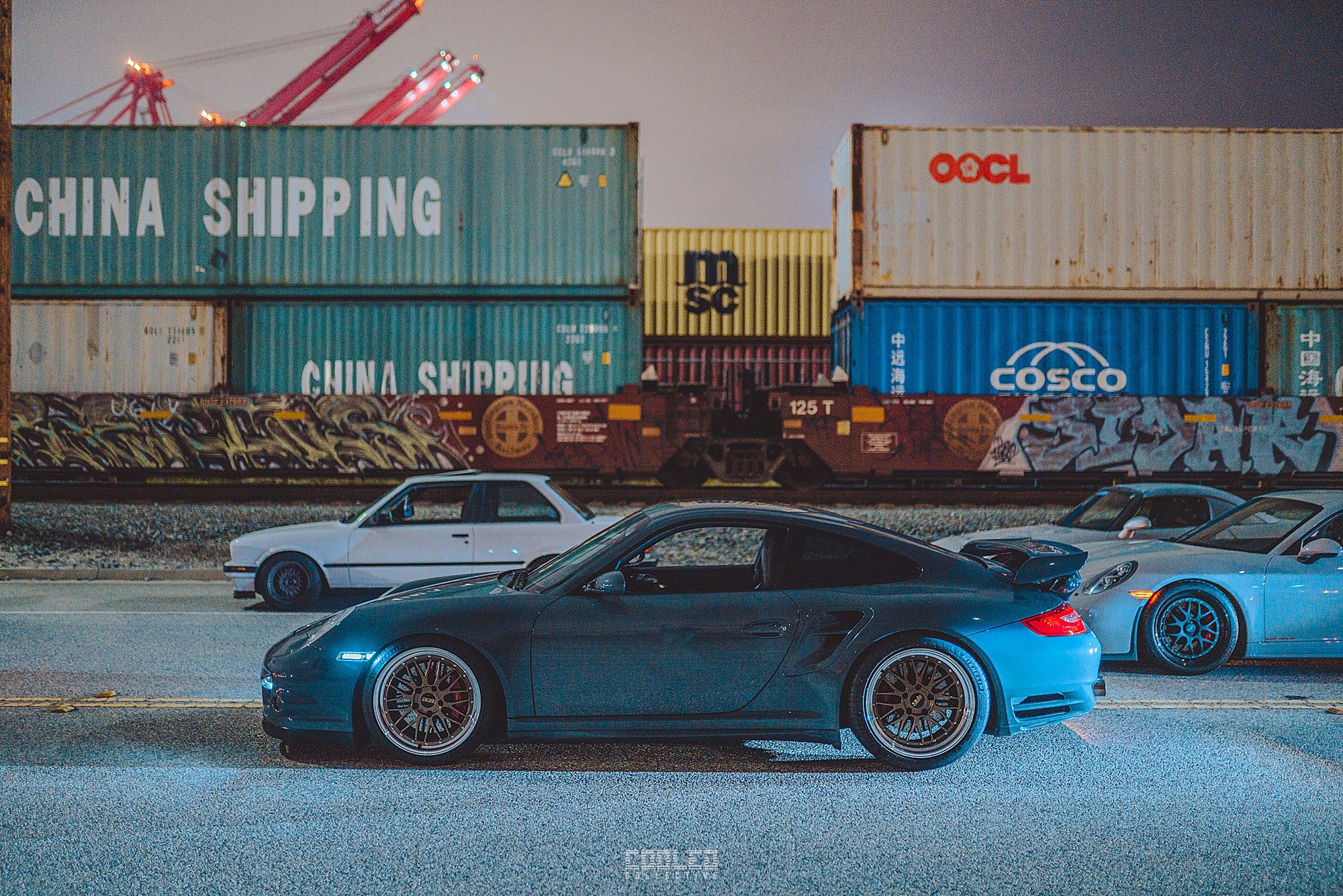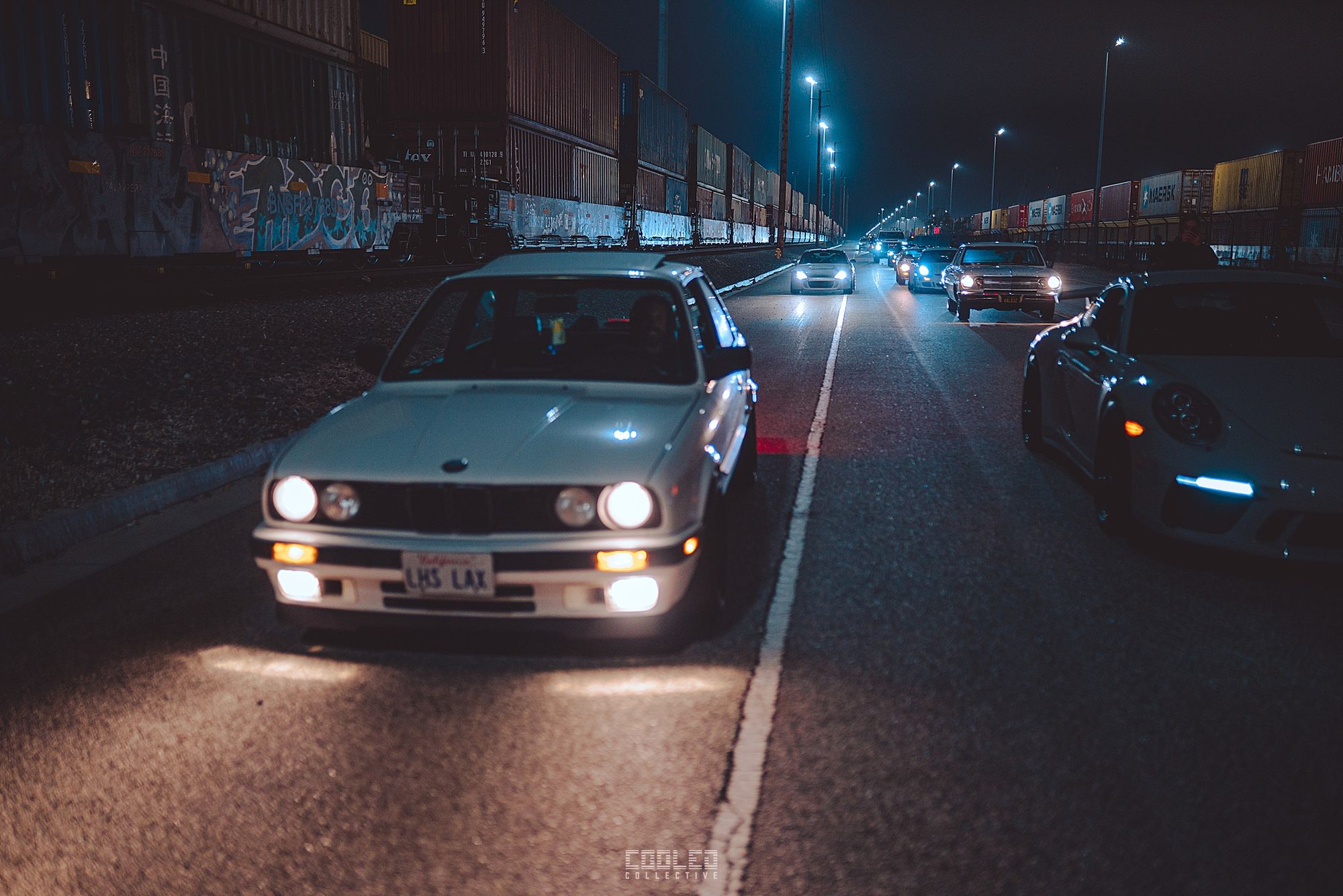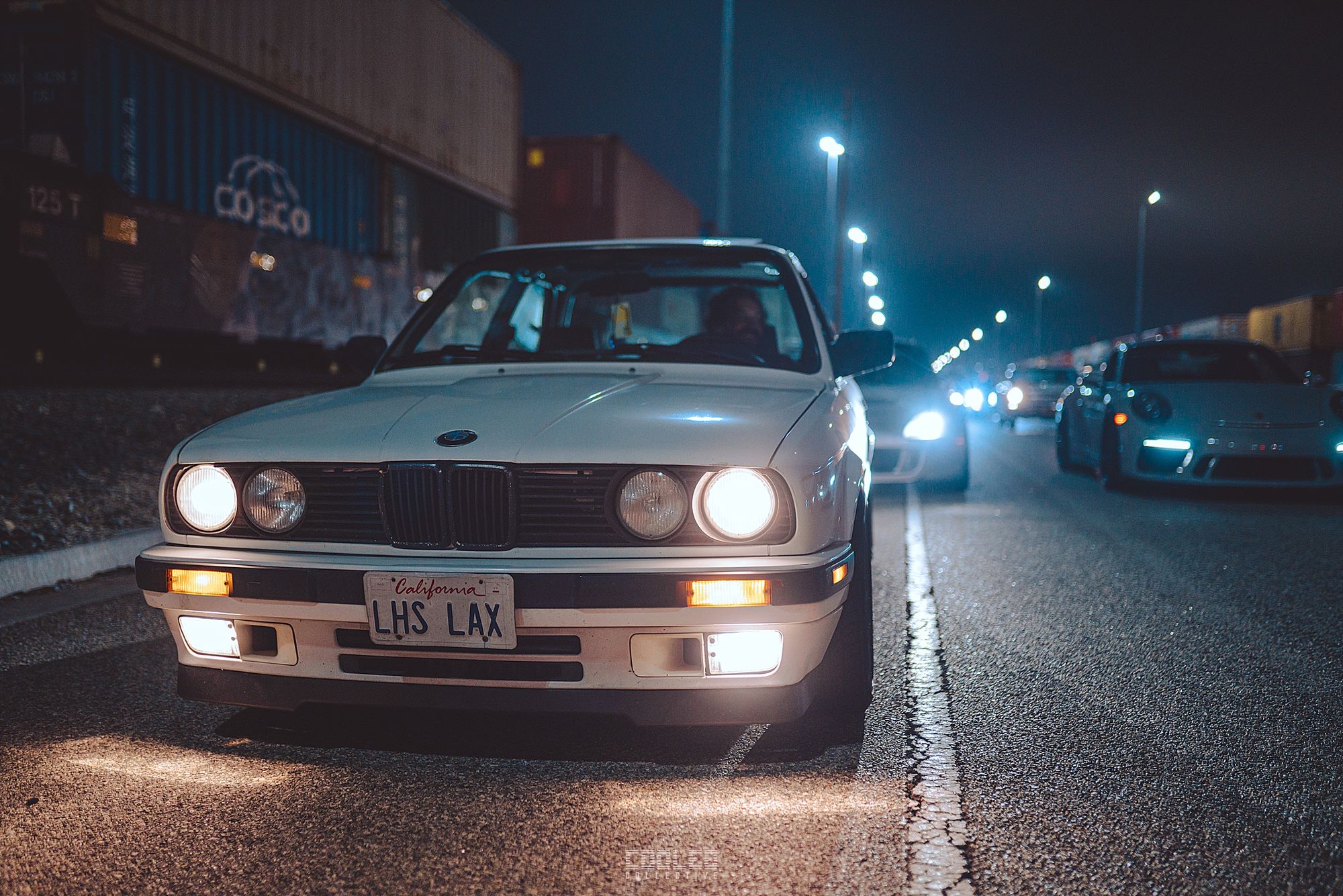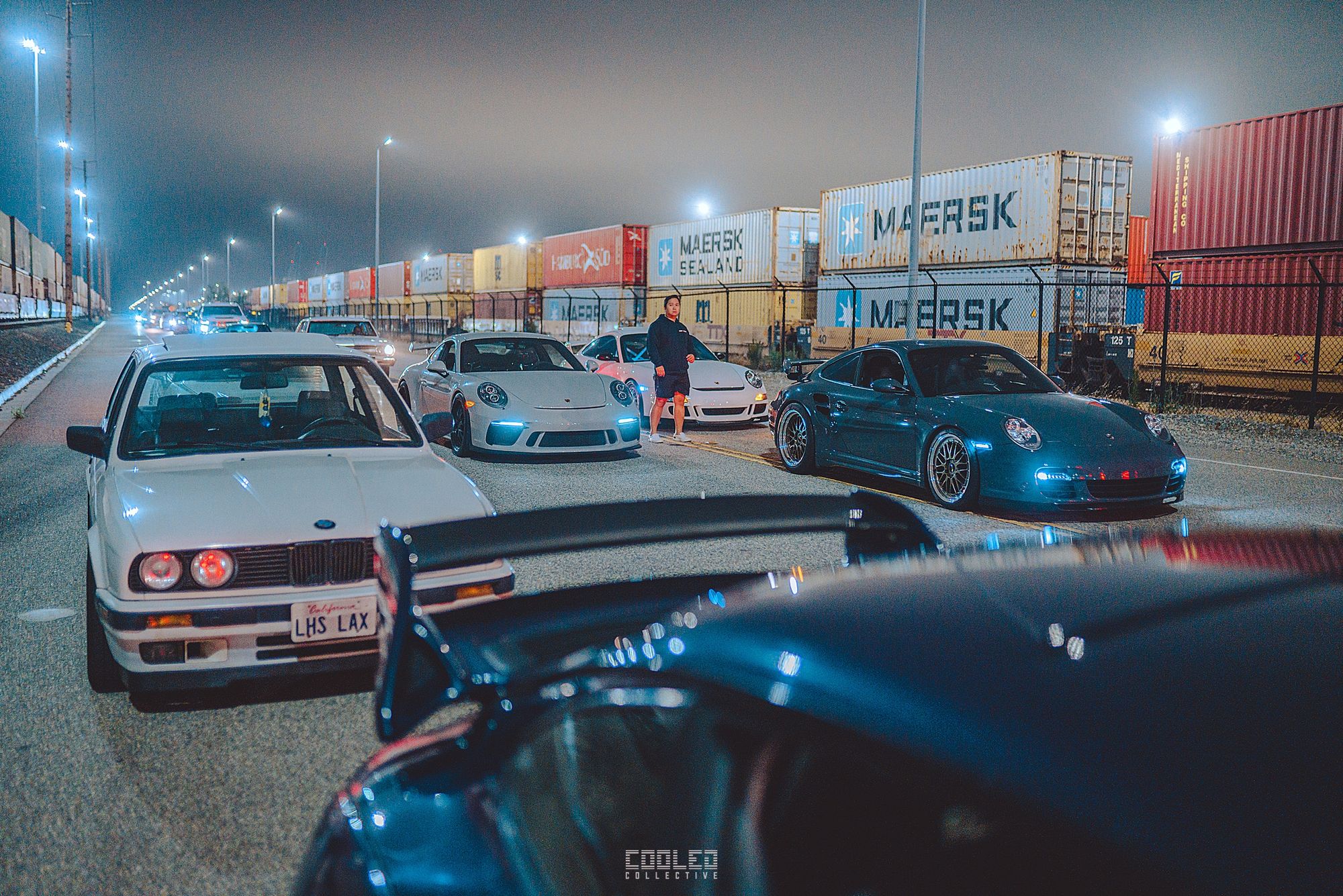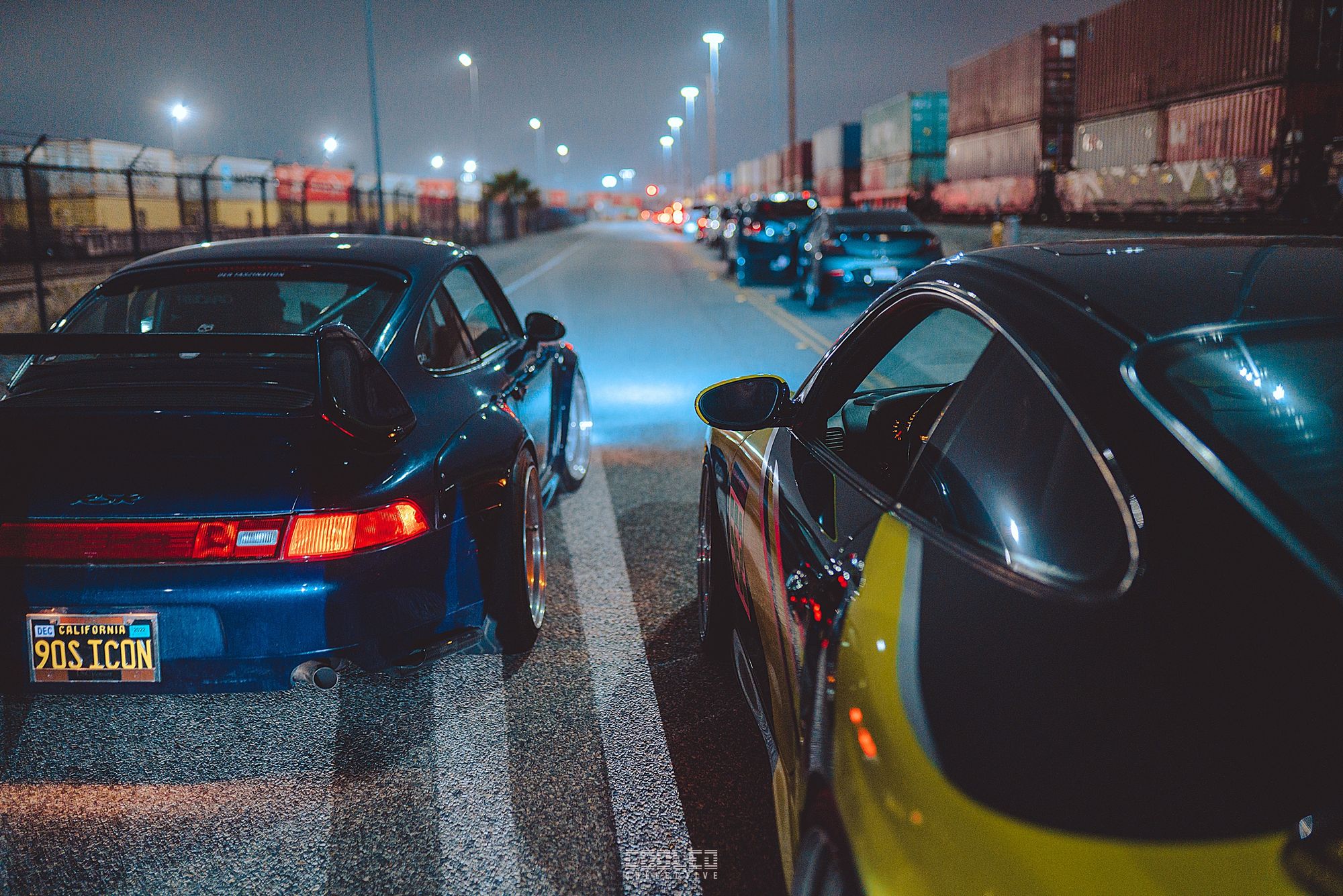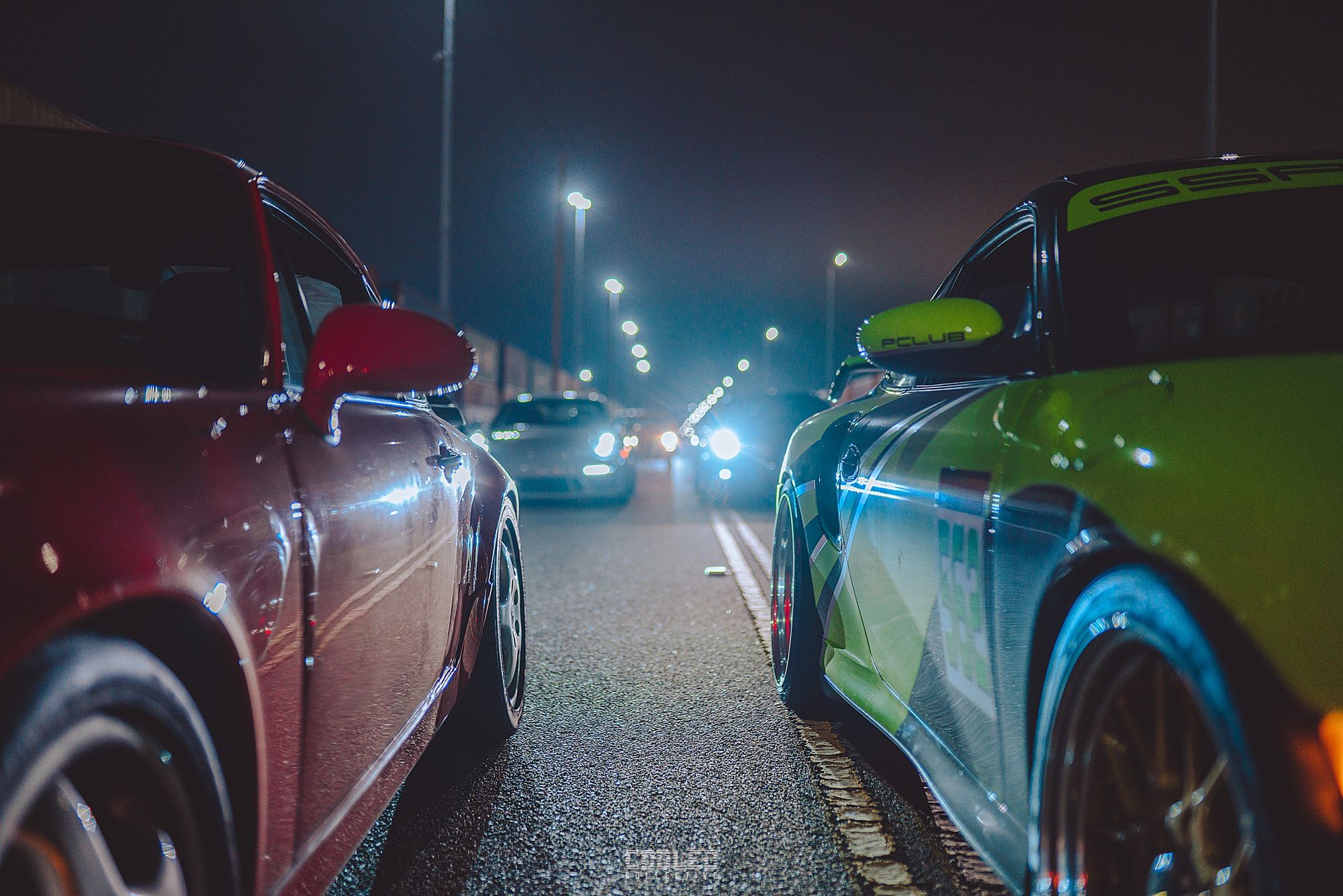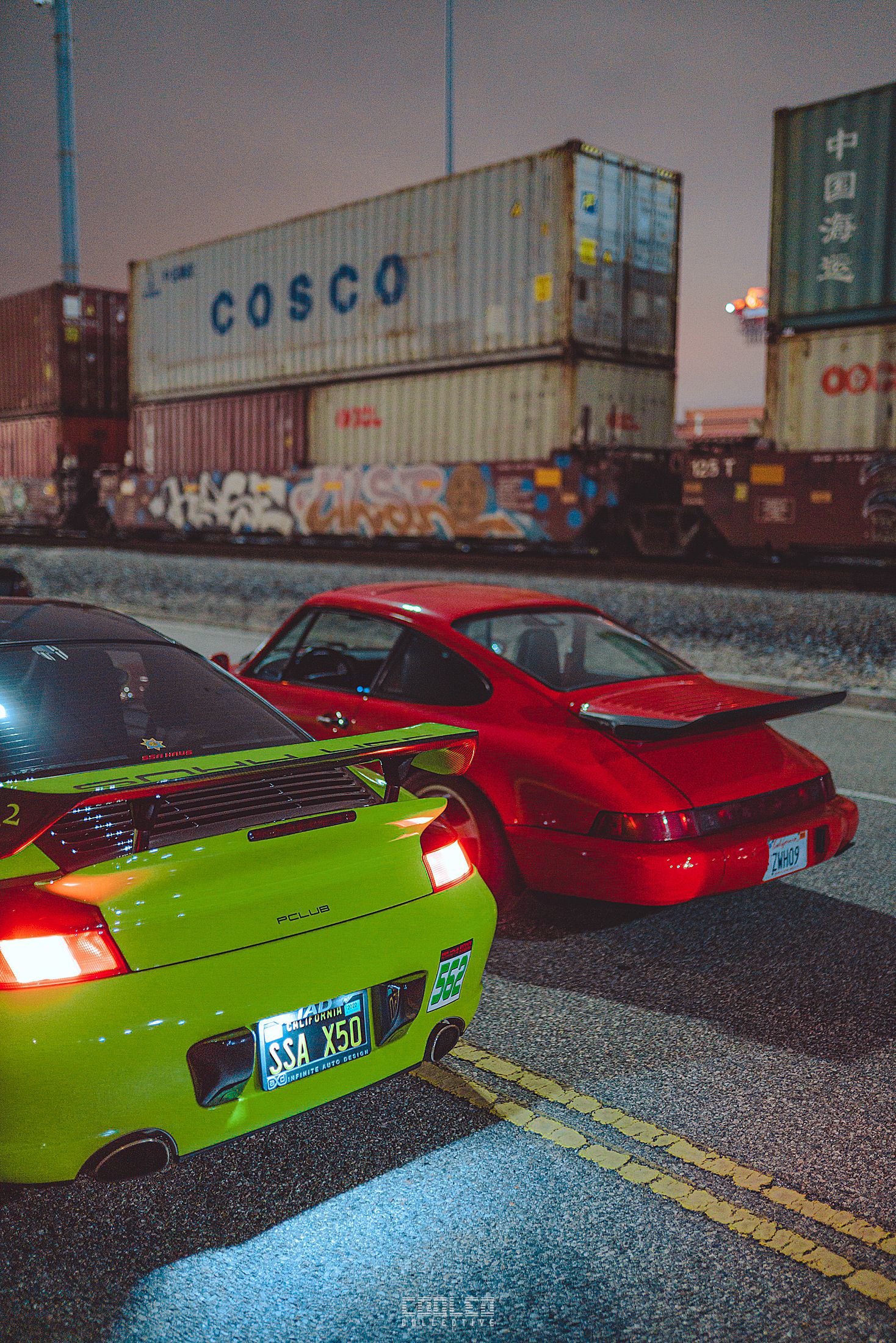 Big thanks to everyone that came out and big shoutout to Binh at SSA Haus for buying everyone dinner and for all of the laughs.
Can't wait to do it again very soon.
If you would like to support the page and order some prints from this blog or any blog post, make sure to email me at drew@cooledcollective.com
Drew Manley
Shop: http://www.cooledcollective.com
Blog: http://blog.cooledcollective.com
Instagram: http://www.instagram.com/cooled.collective