A few days prior to this event, I get a DM from Cameron (@cameronthuman) about wanting to see if I would like to be a part of Magnus Walker's Nascar Parade event at AAA Speedway in Fontana. This being the last day of Porsche LIT week, I had quite a busy week due to all the activities but more so because of weddings, baby showers and other personal events. So squeezing in this on Sunday morning was a challenge as I had a day full of activities on this day but it sounded too good to pass up.
Just a quick note on the edits, I didn't have much time to edit these like I normally do so I edited them more like film and so some of the images are under and some are over but I still felt like it did a good job painting the picture of the day. I hope you enjoy!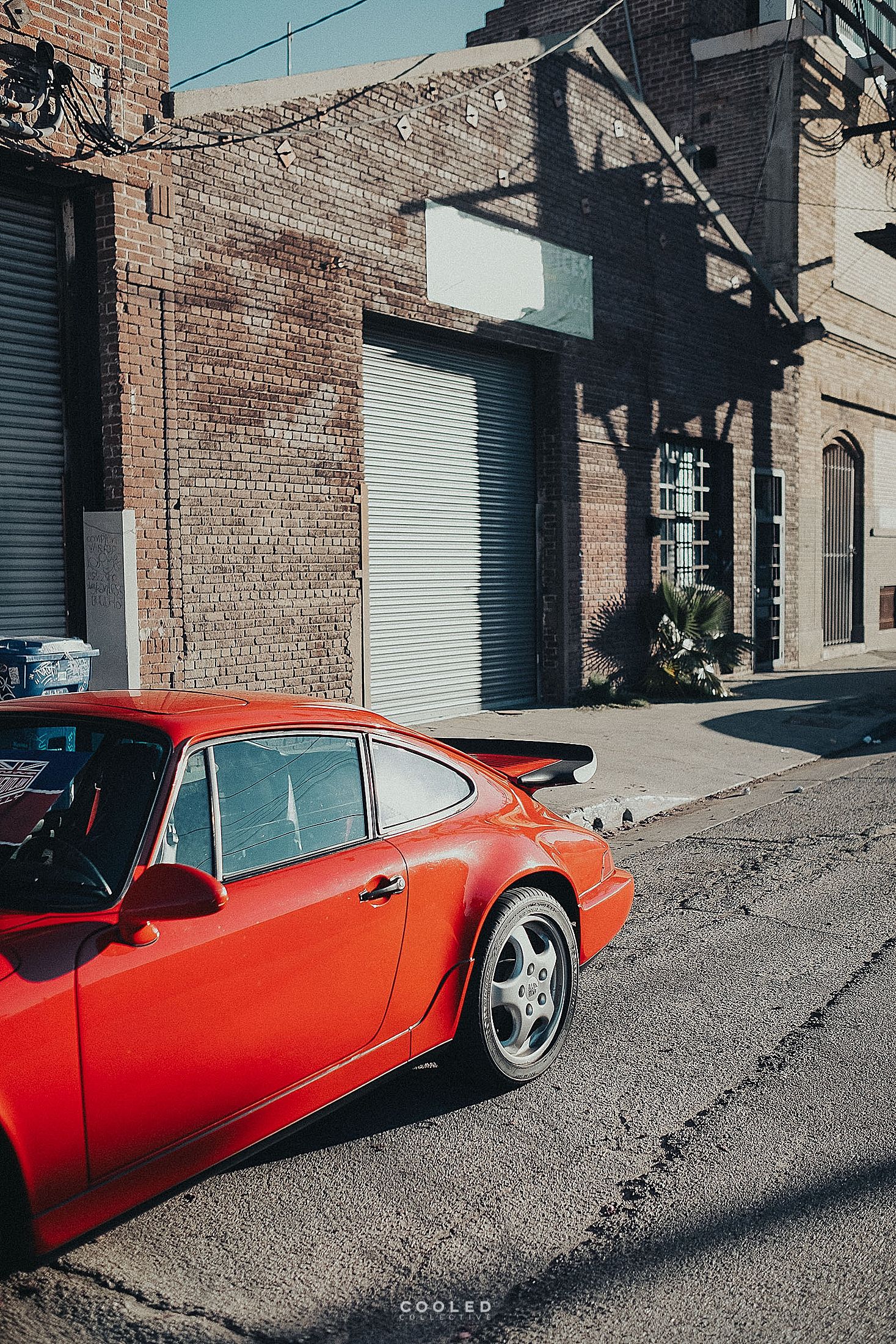 I made my way to DTLA to Magnus Walker's compound where we would be caravanning as a group to the Speedway as Nascar officially made their comeback after 2 years of absence. As soon as I pulled up, the crew was already busy adding vinyl to the side of everyone's cars. My new RSA already being a part of many of the Socal car culture activities.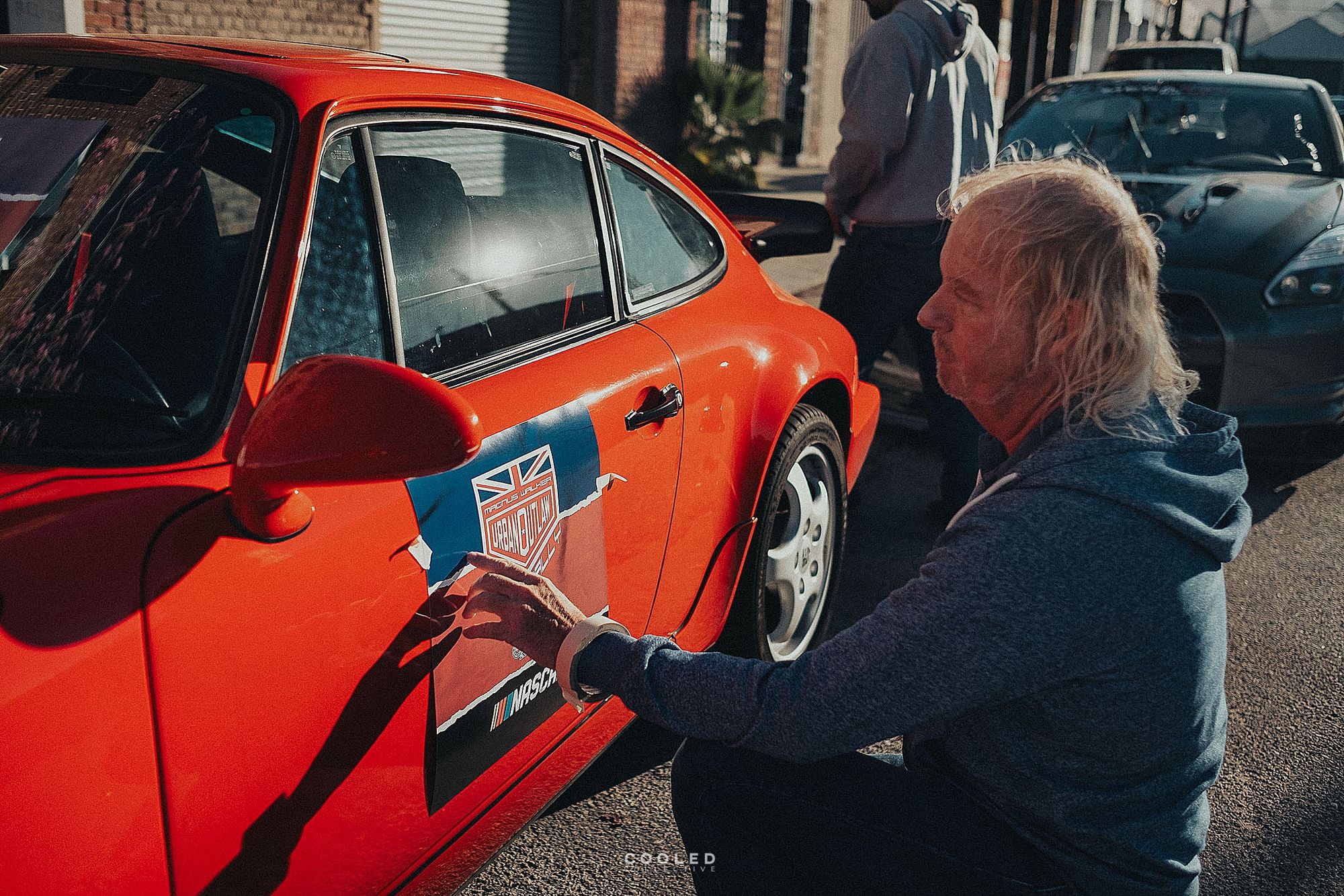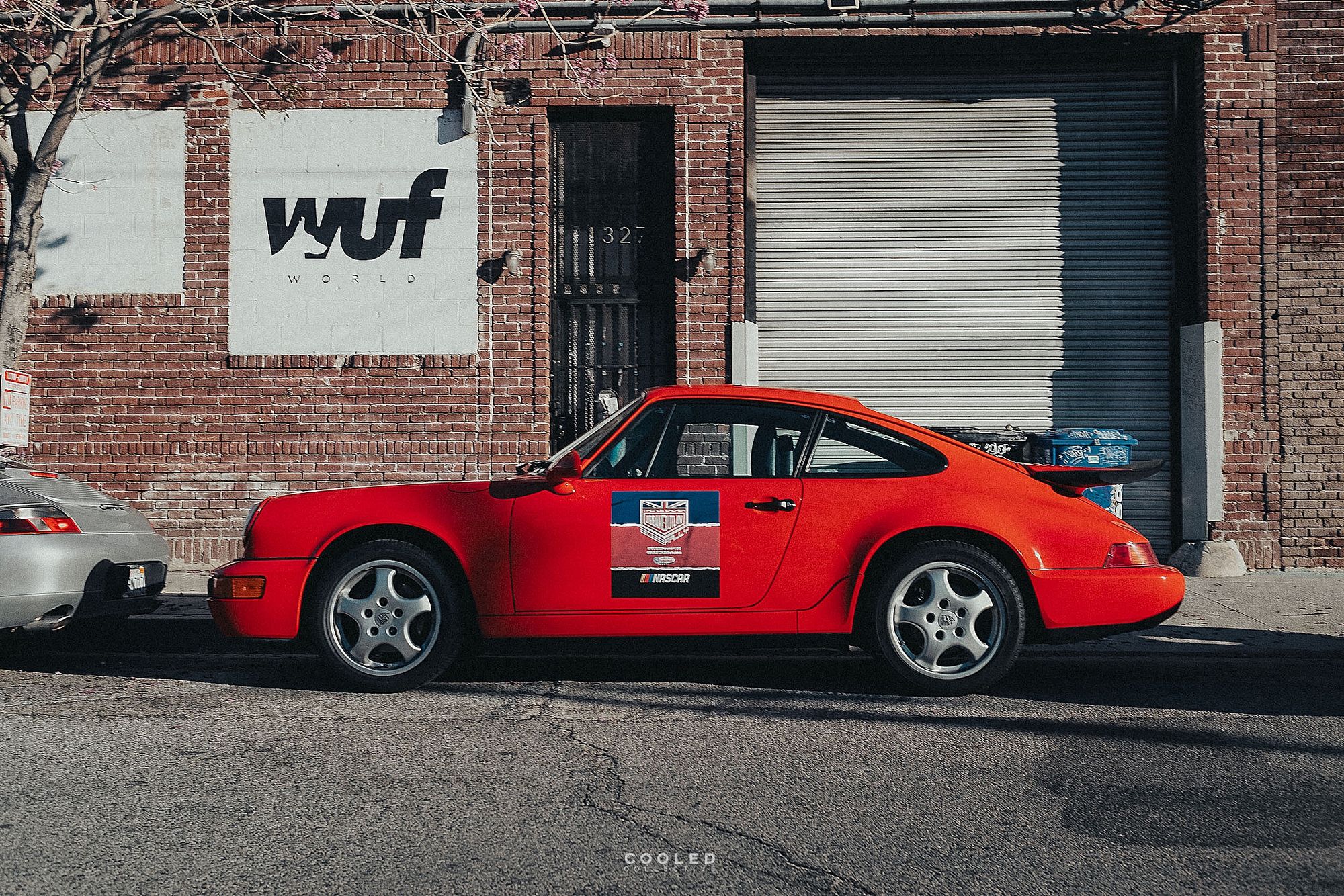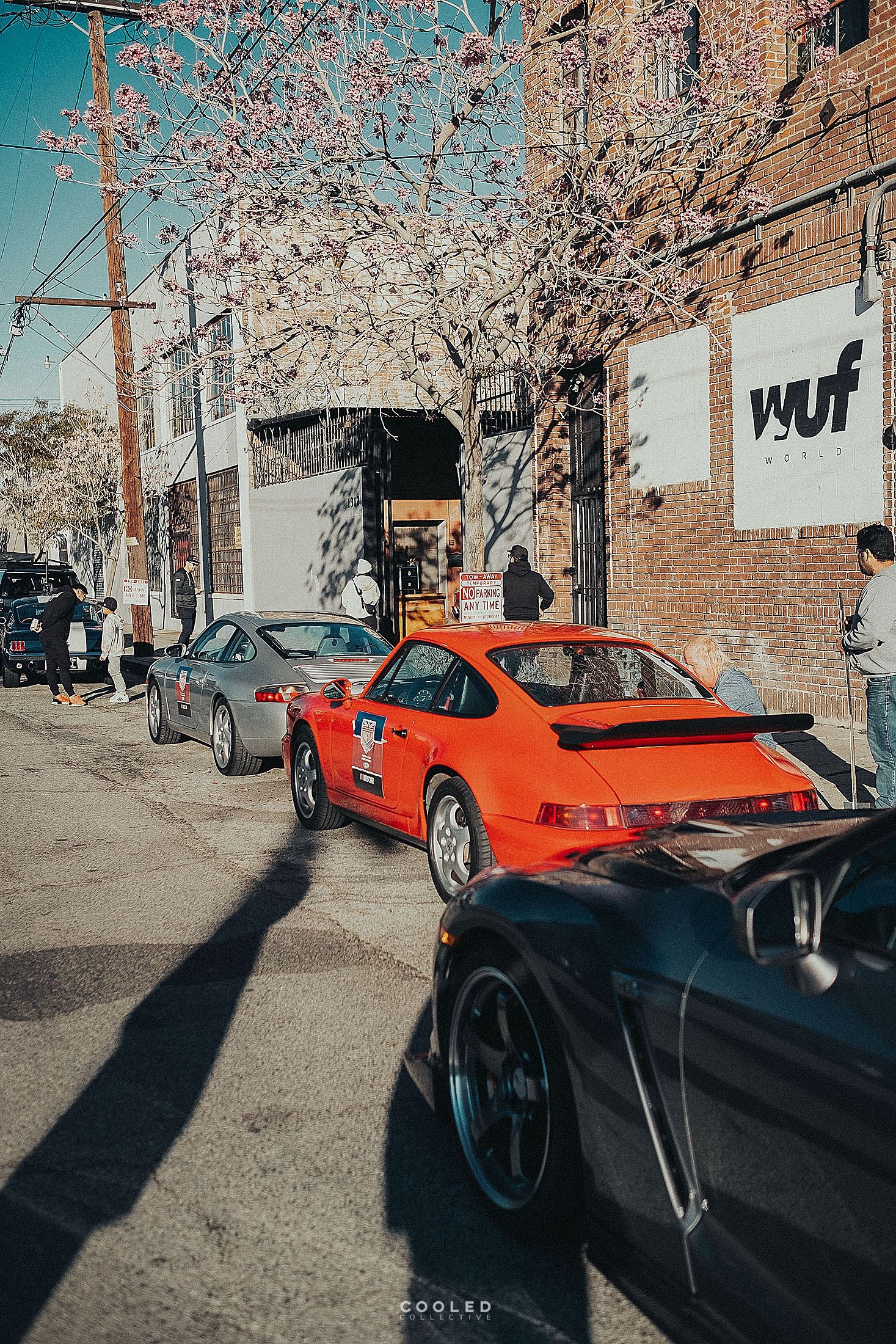 As I made my way to the compound, you can see a good array of domestics, Euro and JDM cars along with crew and all of their gear. The Mustang below was beautifully restored and looking ready for that parade lap at AAA.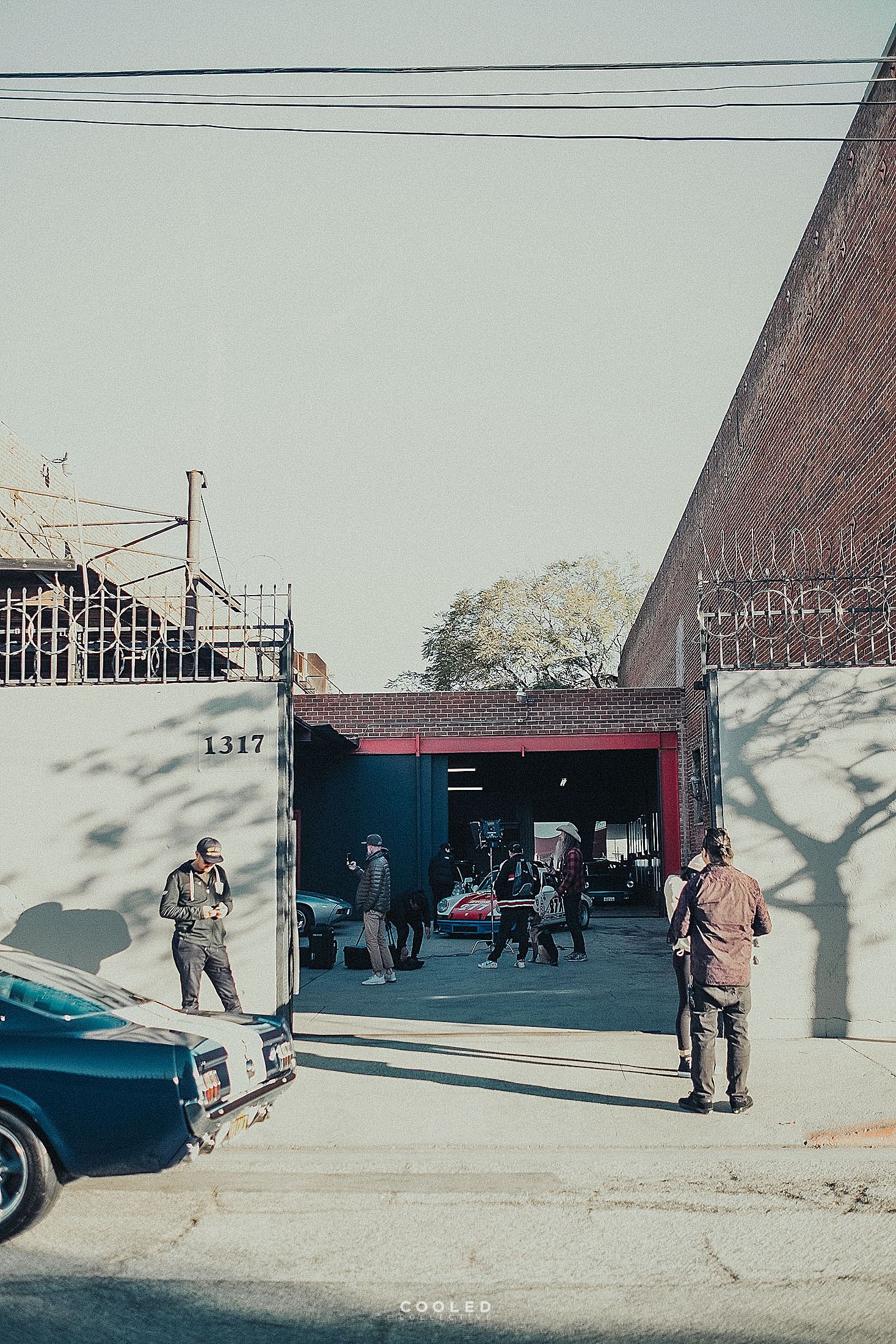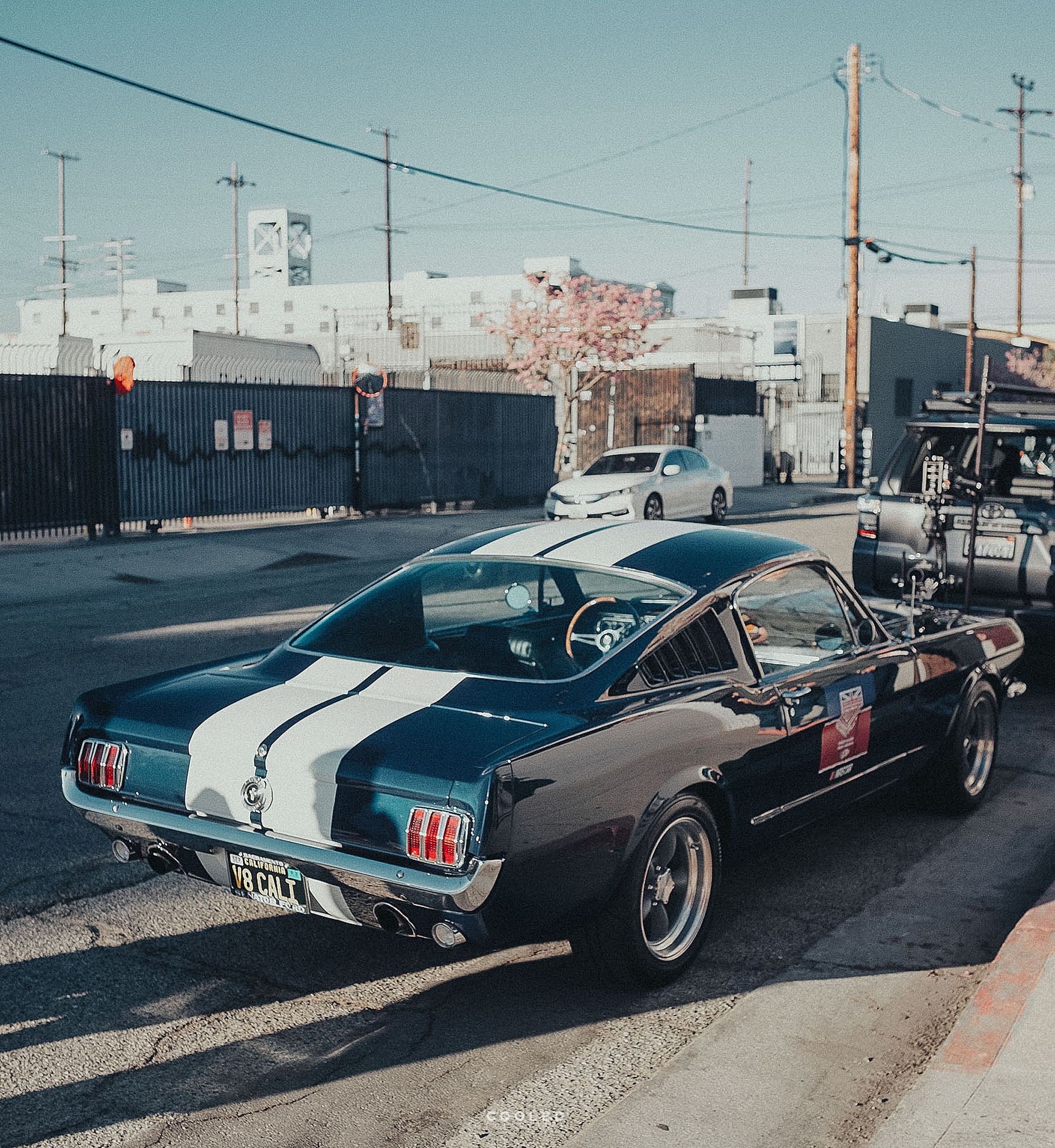 Of course once you get inside, Magnus Walker's favorite 911, 277 was sitting pretty for a video bit they were working on . The Icon with the Icon at an Iconic location. As you can see, Magnus has moved on from 911's and have started collecting various other models as well. Mainly of the British sort, the Jag.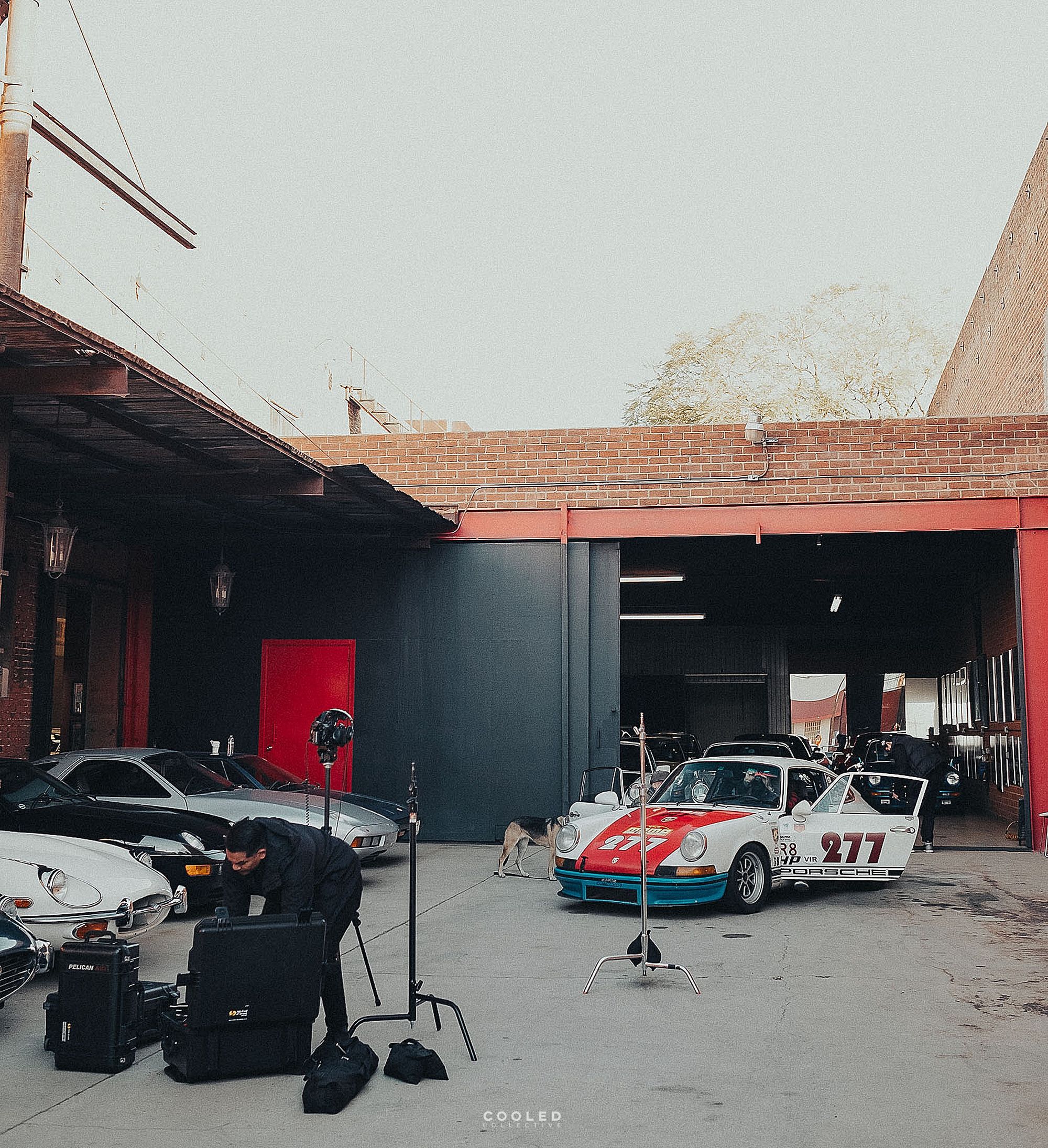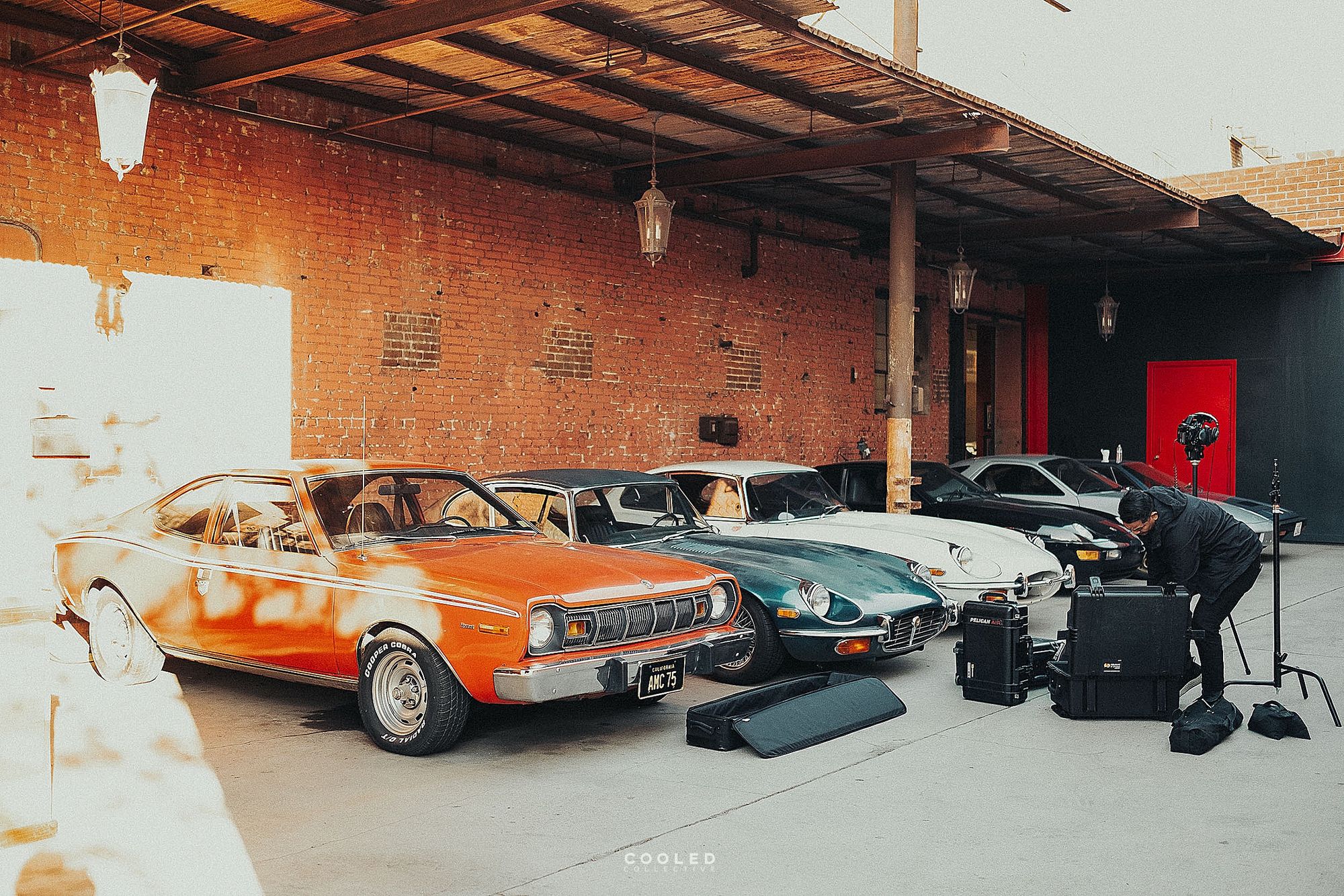 Inside the compound, Magnus has on display his 944/951 collection. Many of them look quite aggressive and ready to rock and you can see most of them have the Magnus Outlaw touch.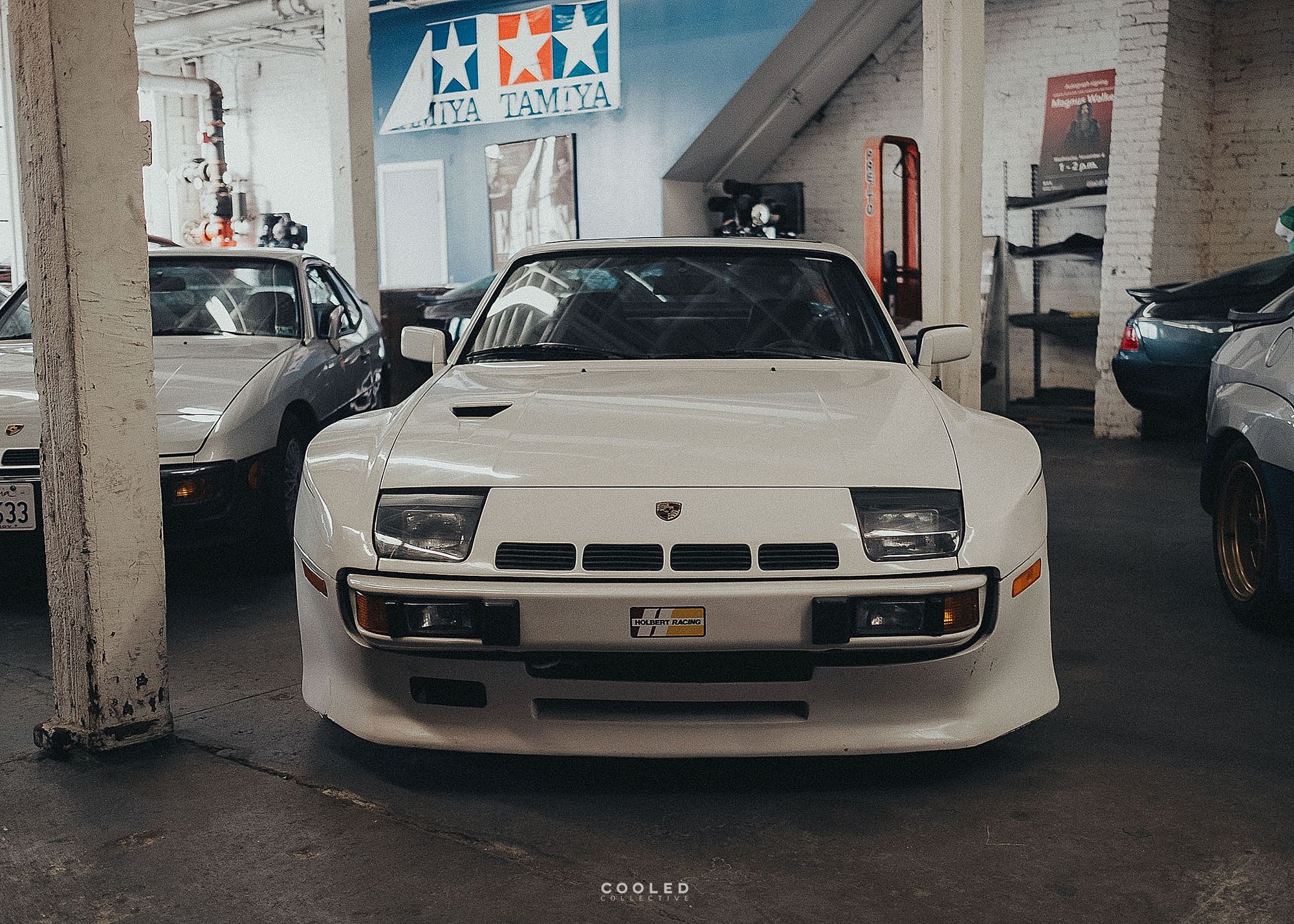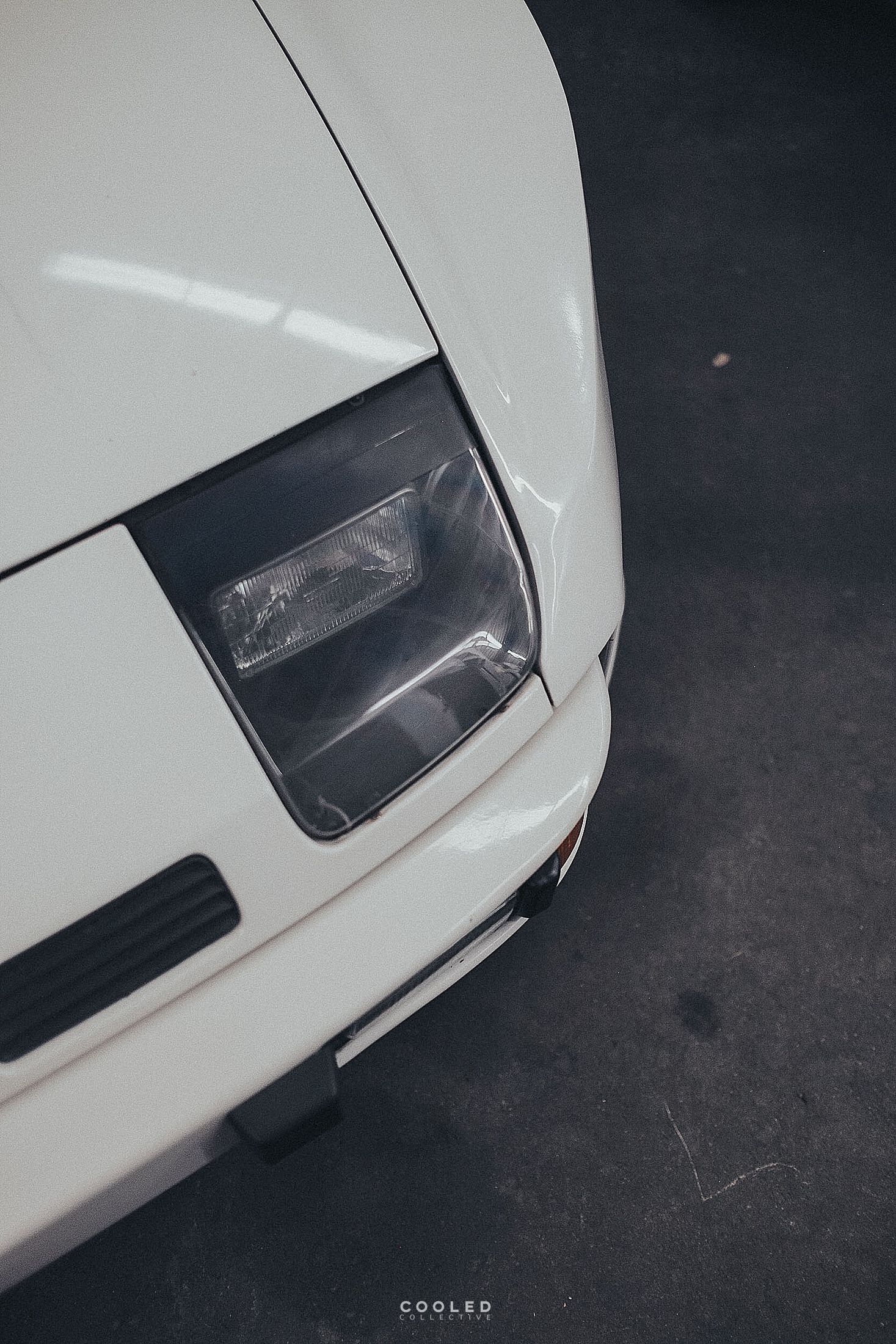 My favorite build is the 964 that he has so intricately assembled into his own style and oozes much sex appeal. The channeled roof is so good along with the louvered fenders but those are just a few of the goodies in this build. I am sure you can find all kinds of info on this build, you should definitely check it out more if you have time.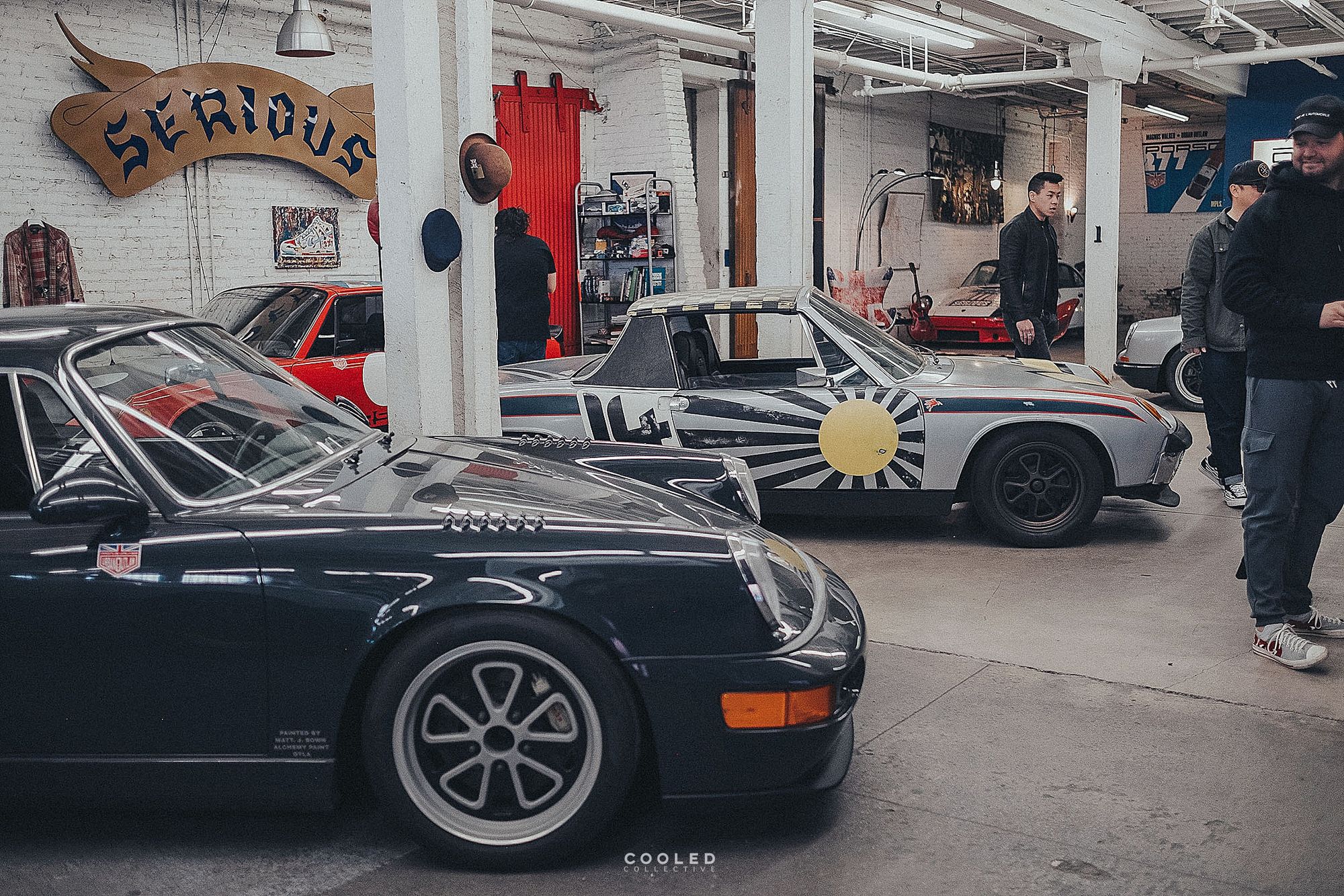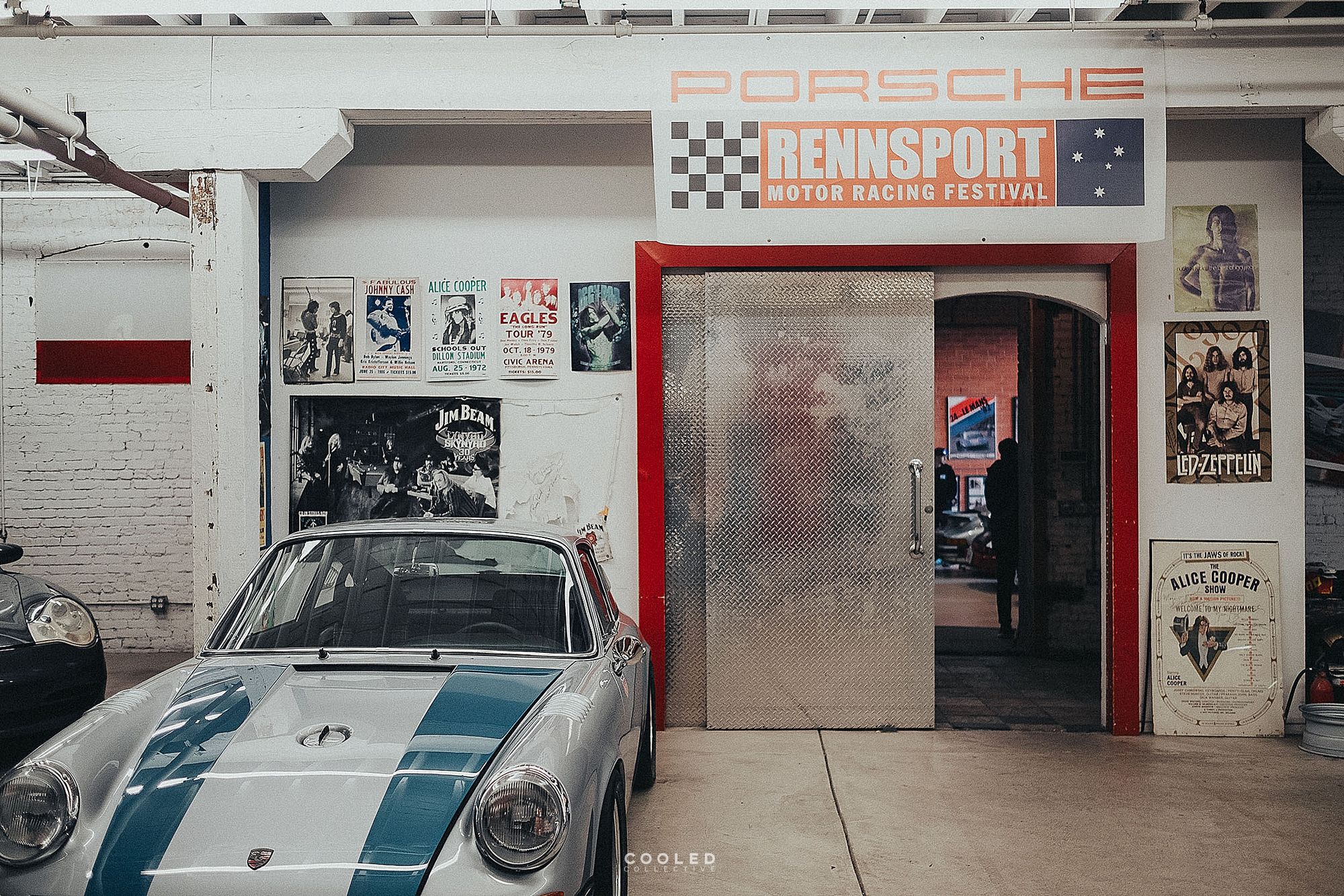 Of course, besides the awesome cars, I have noticed that all car collectors have an immense amount of amazing car art to supplement their garages. As you can see, Magnus has collected many poster memorabilia over the decades. Really adds to the energy as you can see.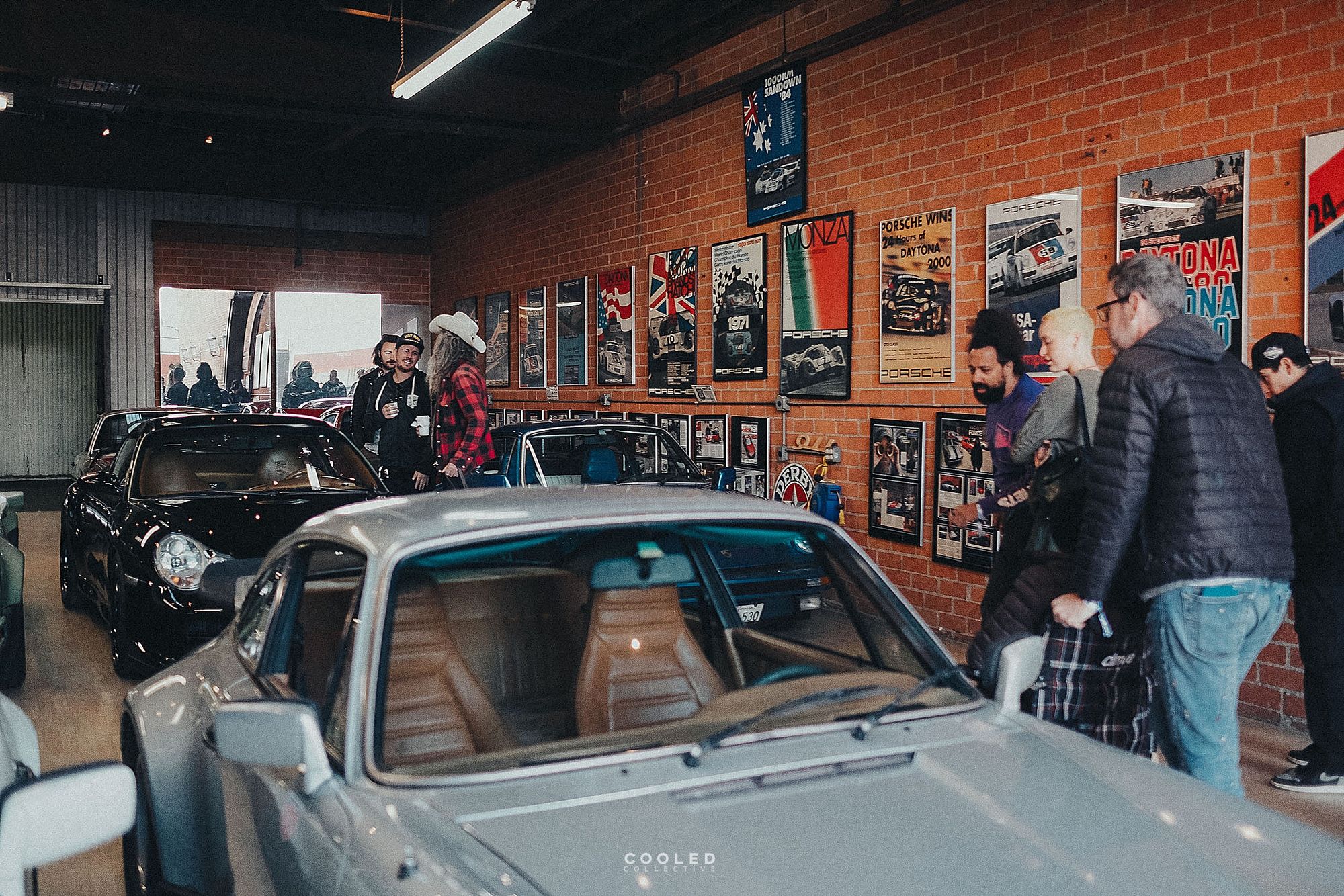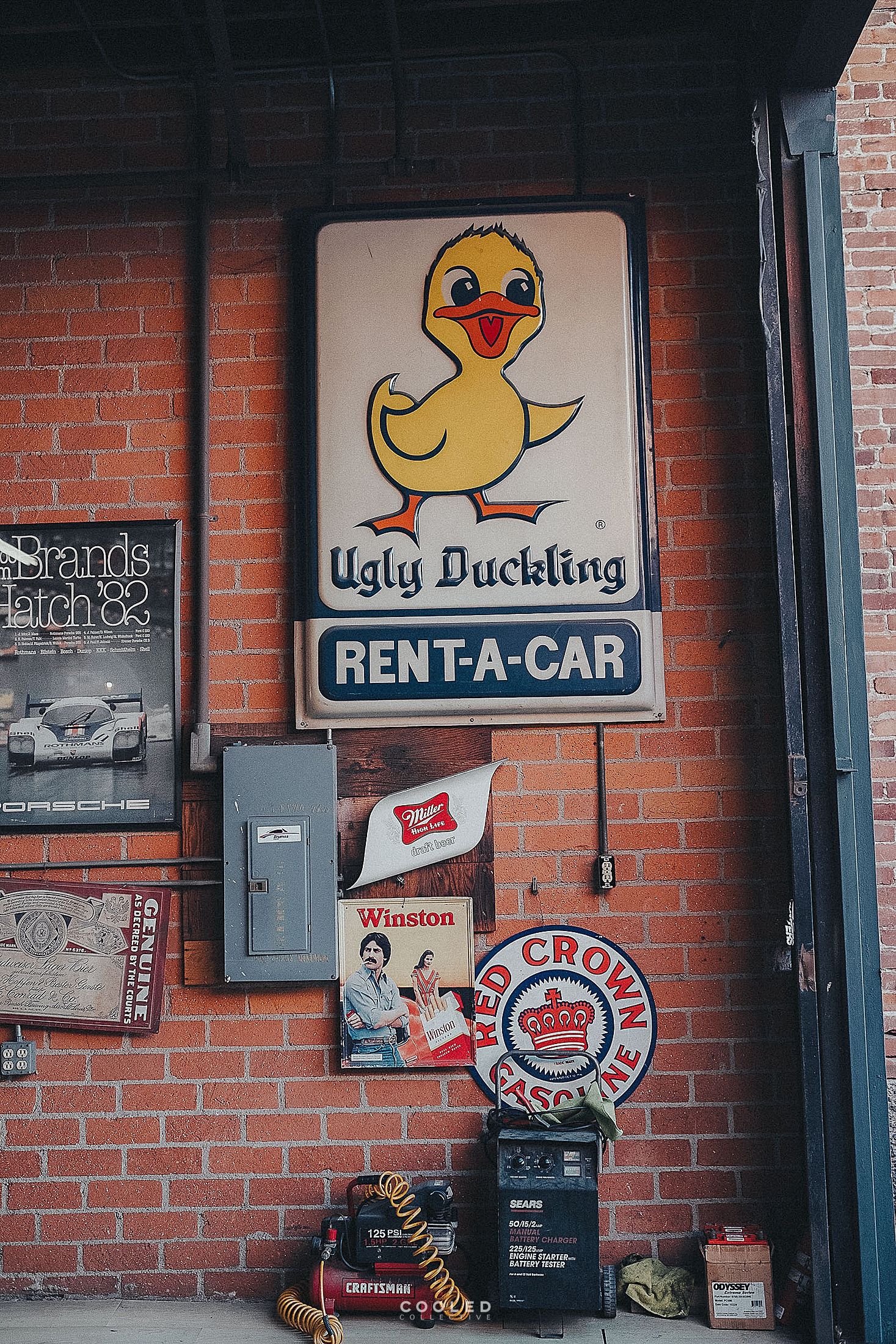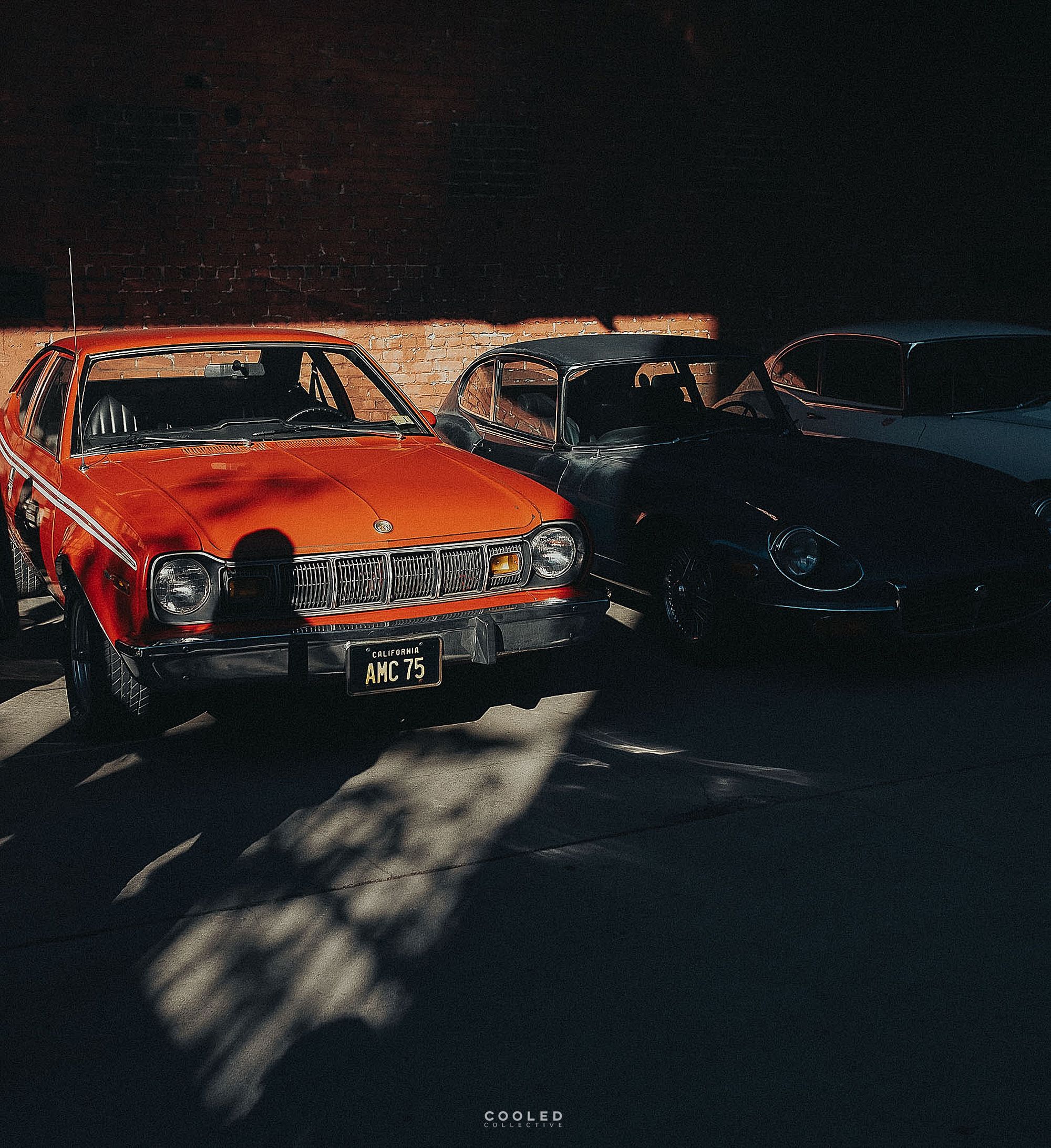 Before heading out to Fontana, the guys at ID Agency (Victor Carillo) gave us the run down of how things were going to go down. Basically driving "spirited" on the 10fwy heading east and getting off an exit before Cherry Ave. So we headed to our cars and got ready to rumble!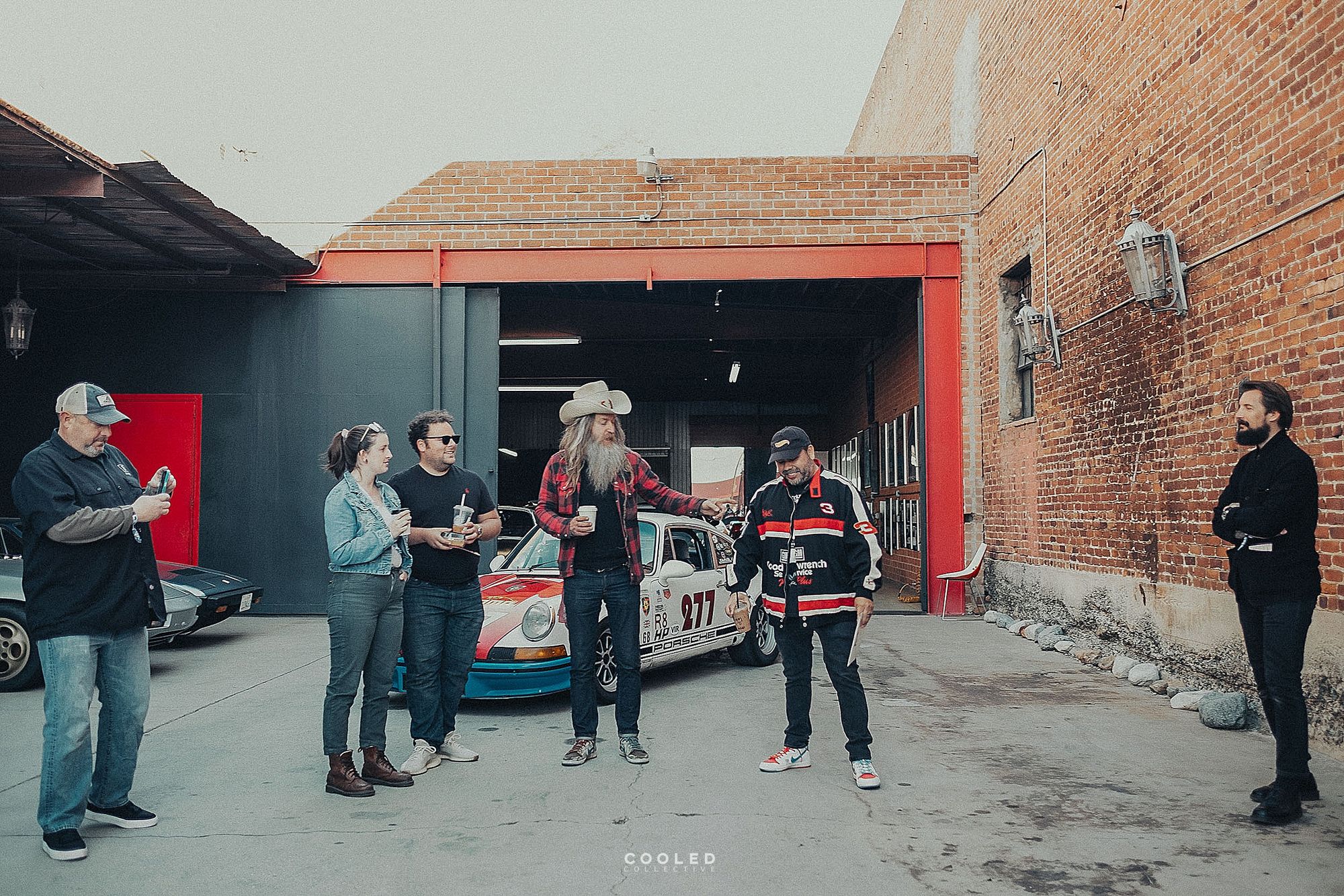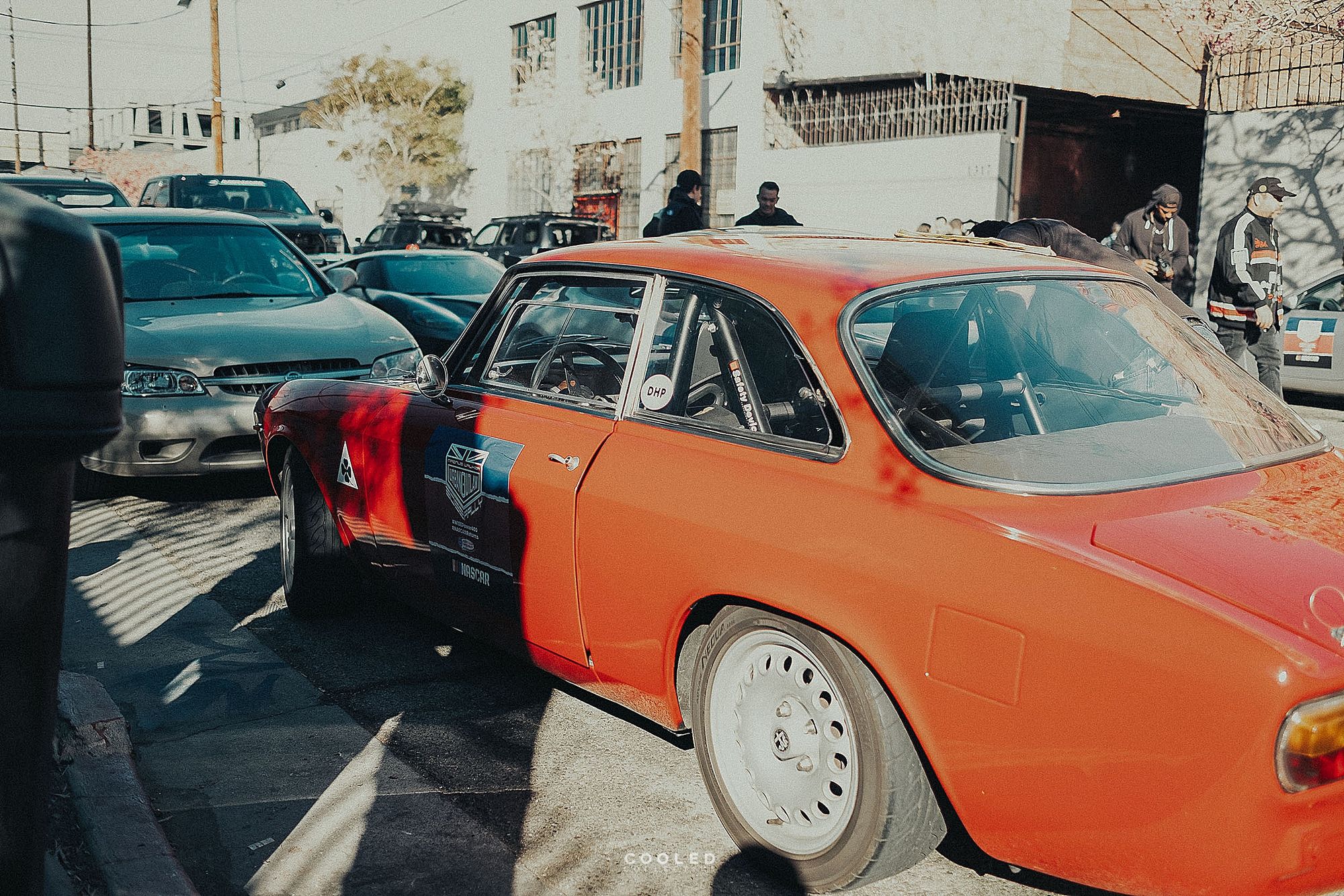 Below, caught some other happy participants of the Nascar rally such as J from Porsche111/Good Vibes Breakfast club with his wife Nicole, Reggie Watts + Caris the Carrot, Sean Lee and Allan Tea.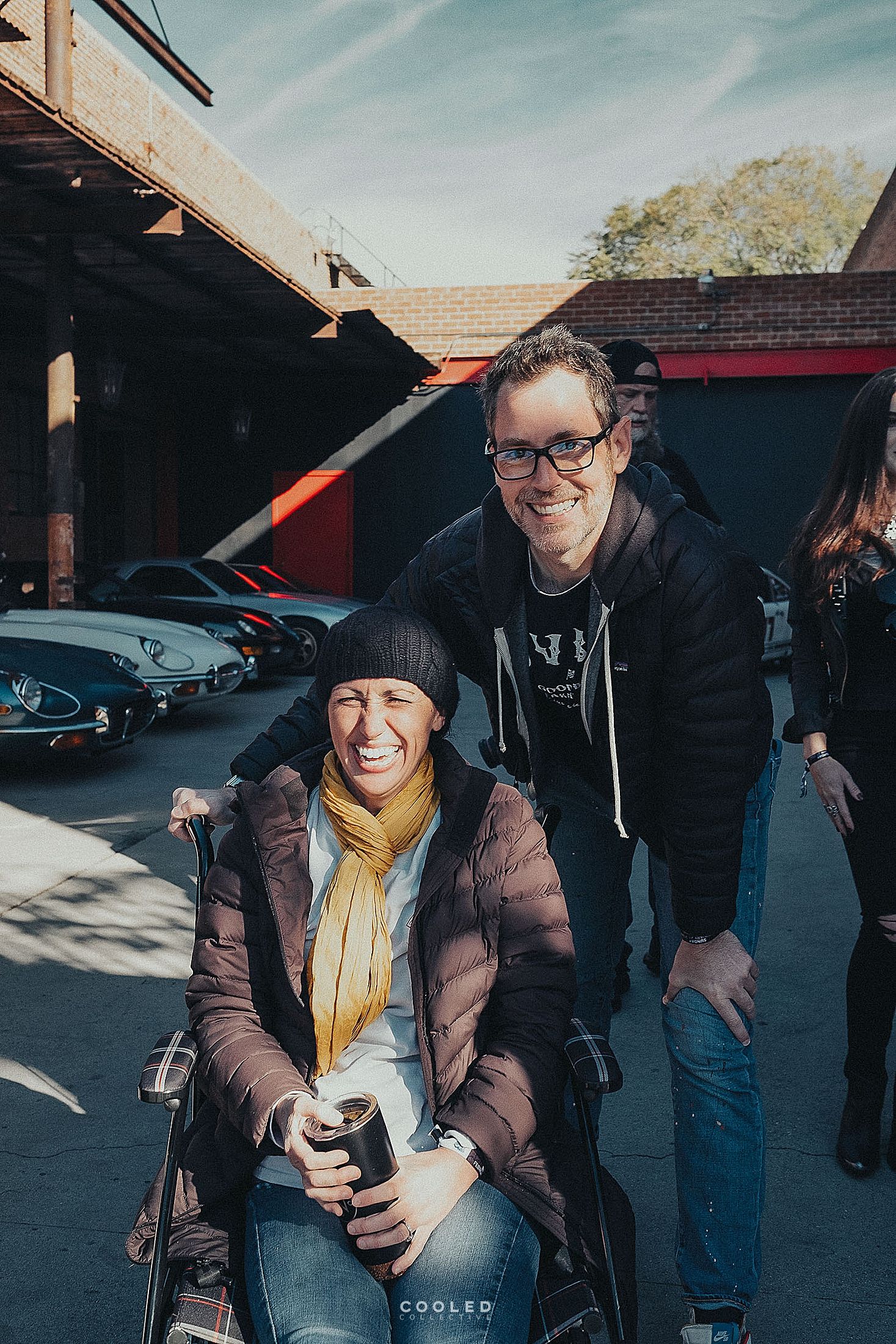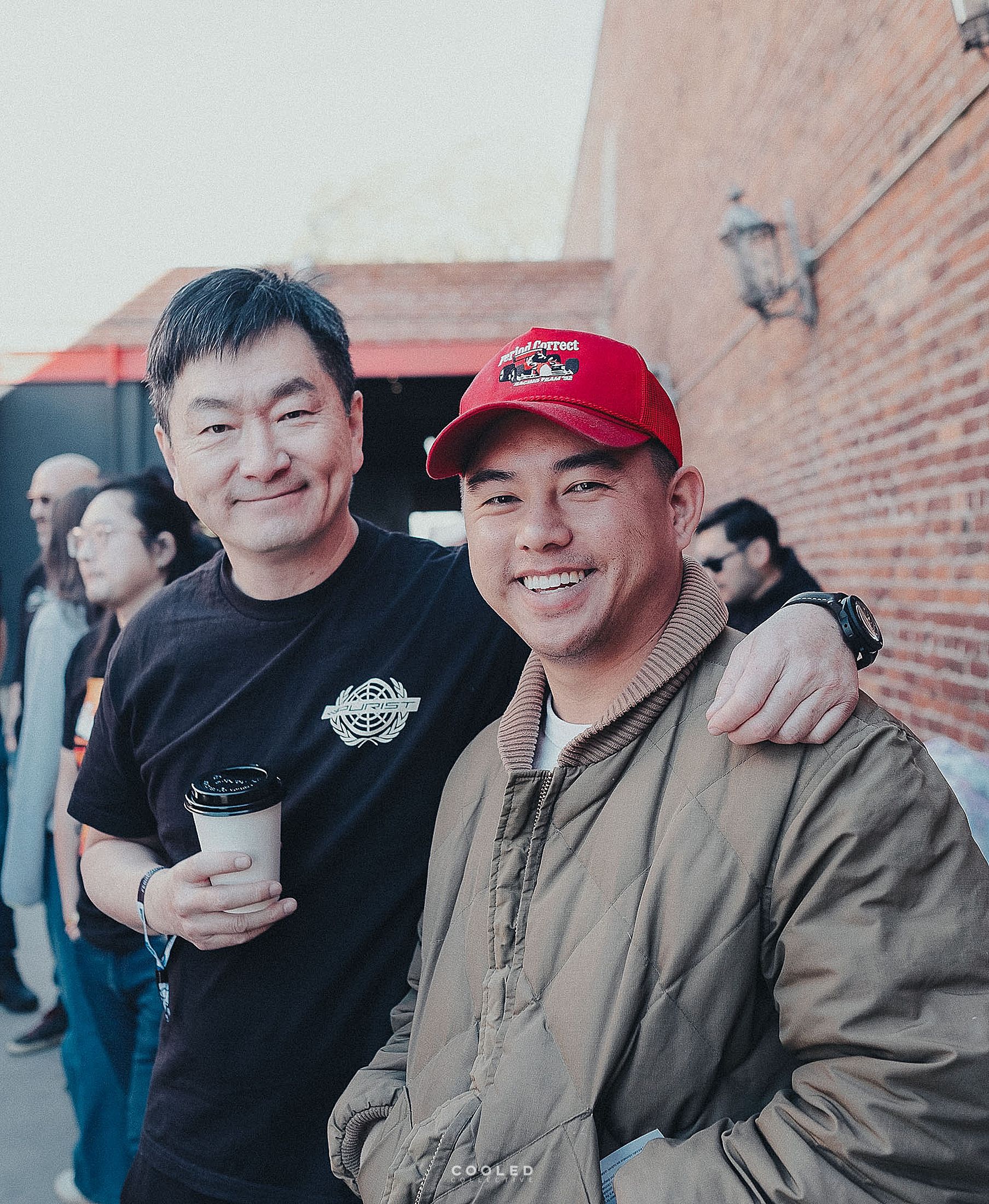 The cars lined on the street were wide and diverse but Porsches new and old were well represented. R35 GTR, Alfaholics GTV, 997, 992, 911 hot rods, Boxsters, Mustang Shelbys, Ford GT, etc.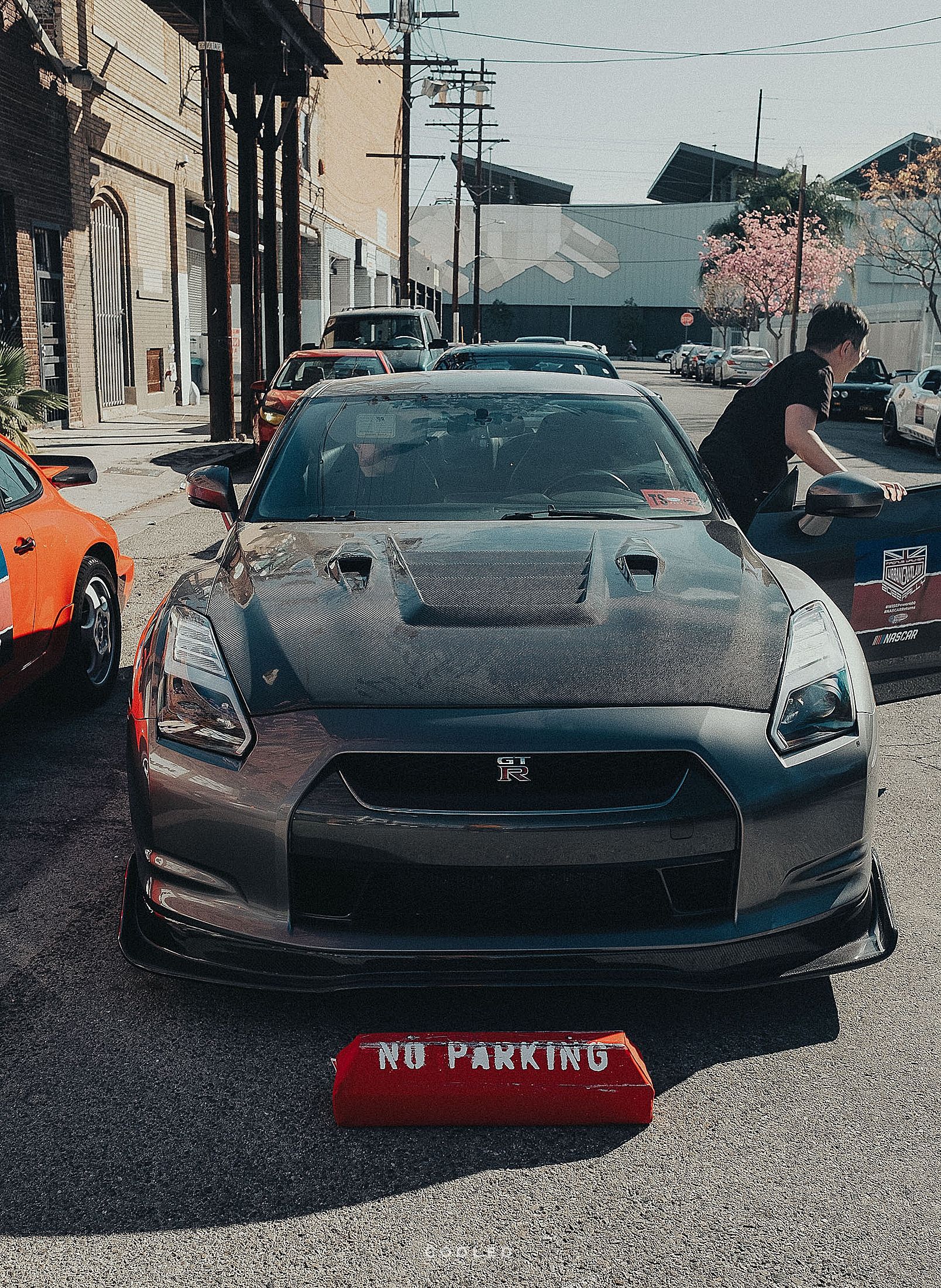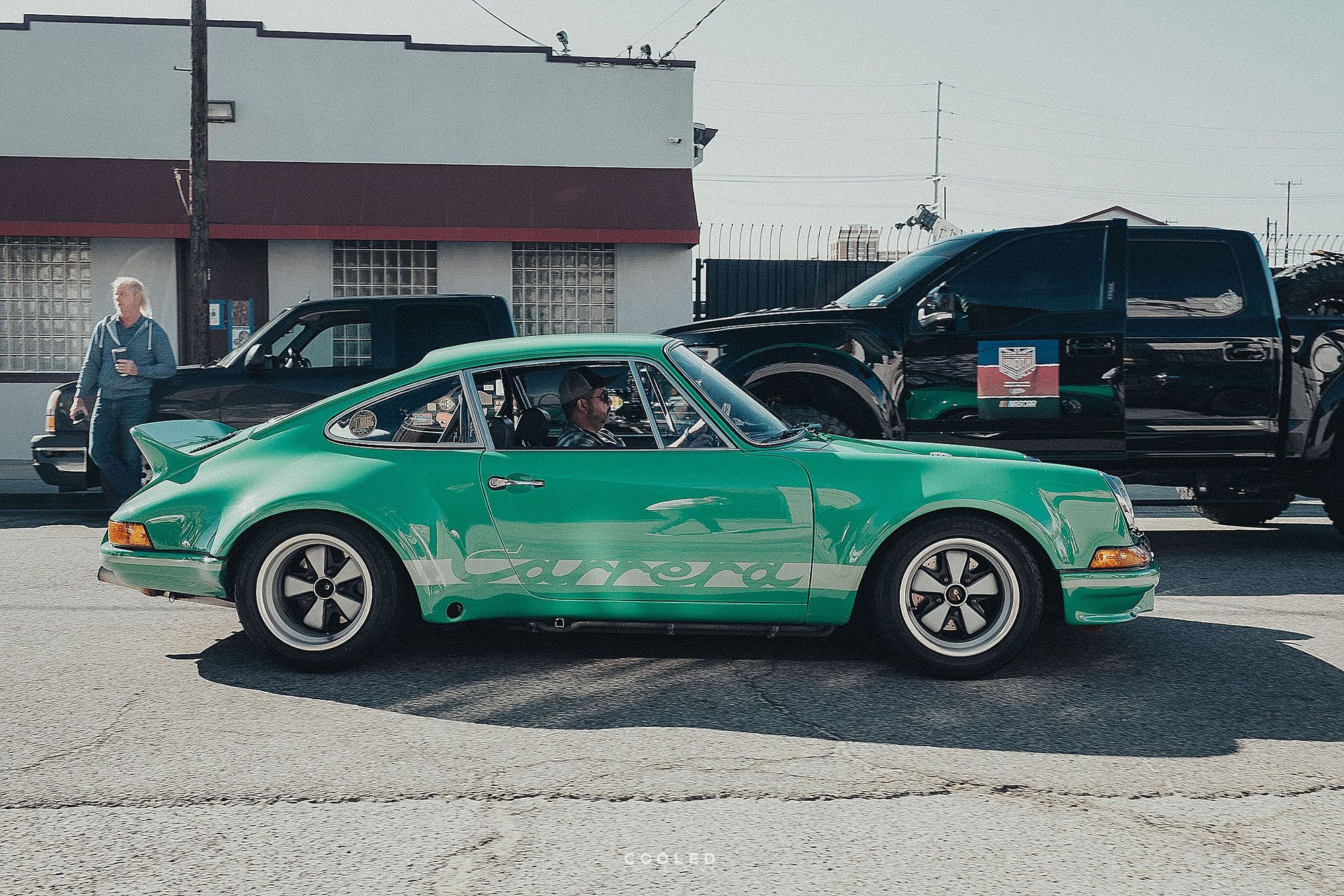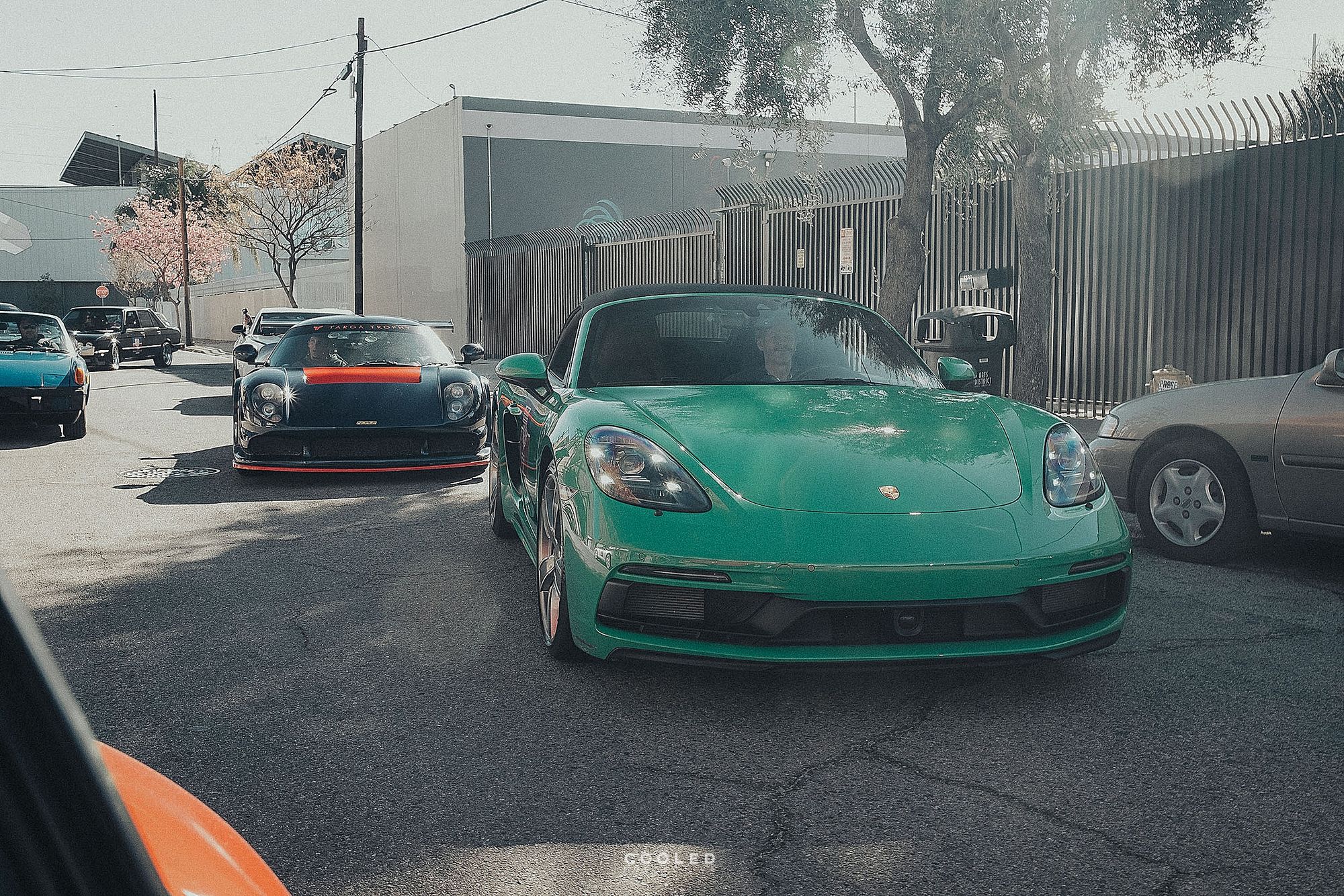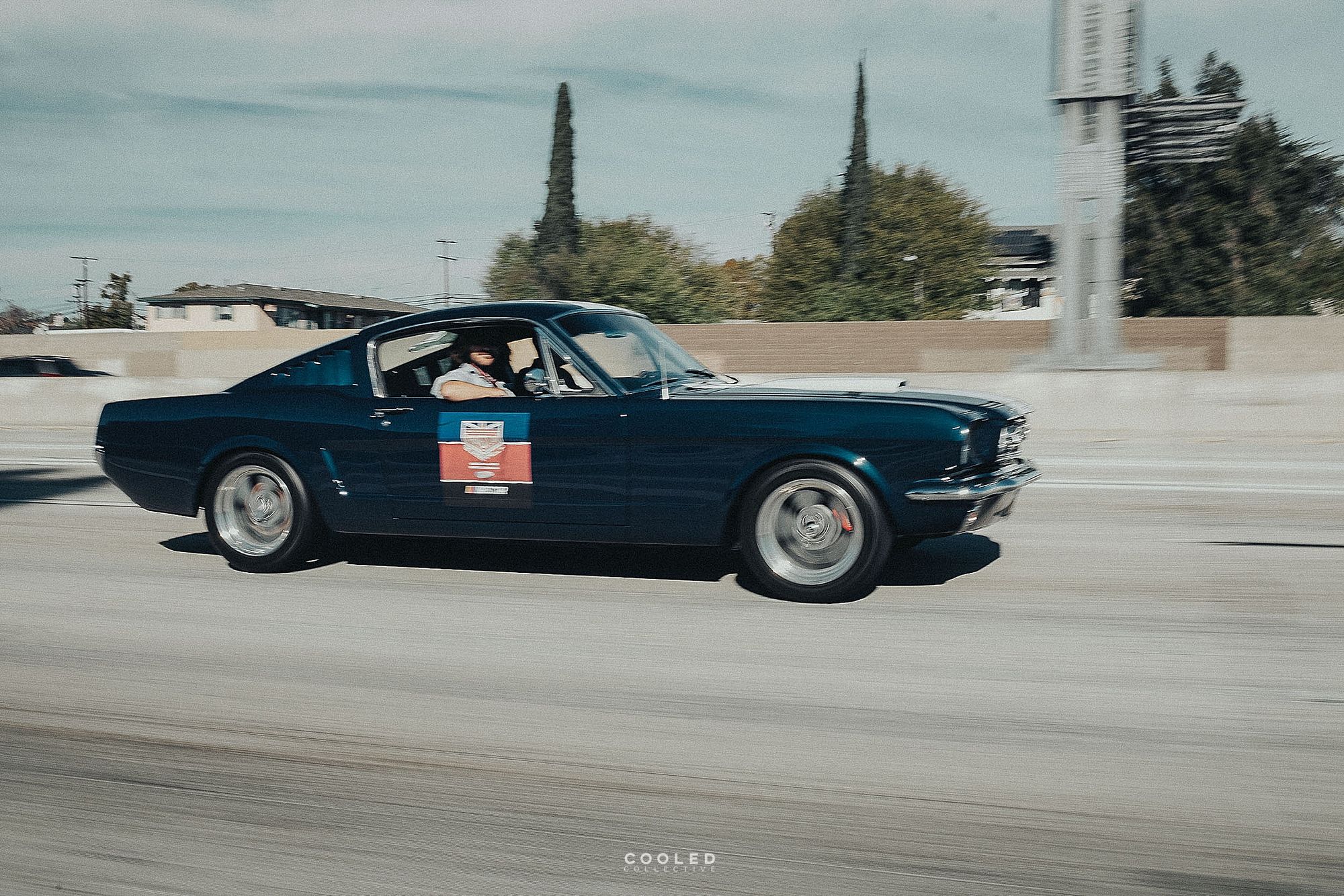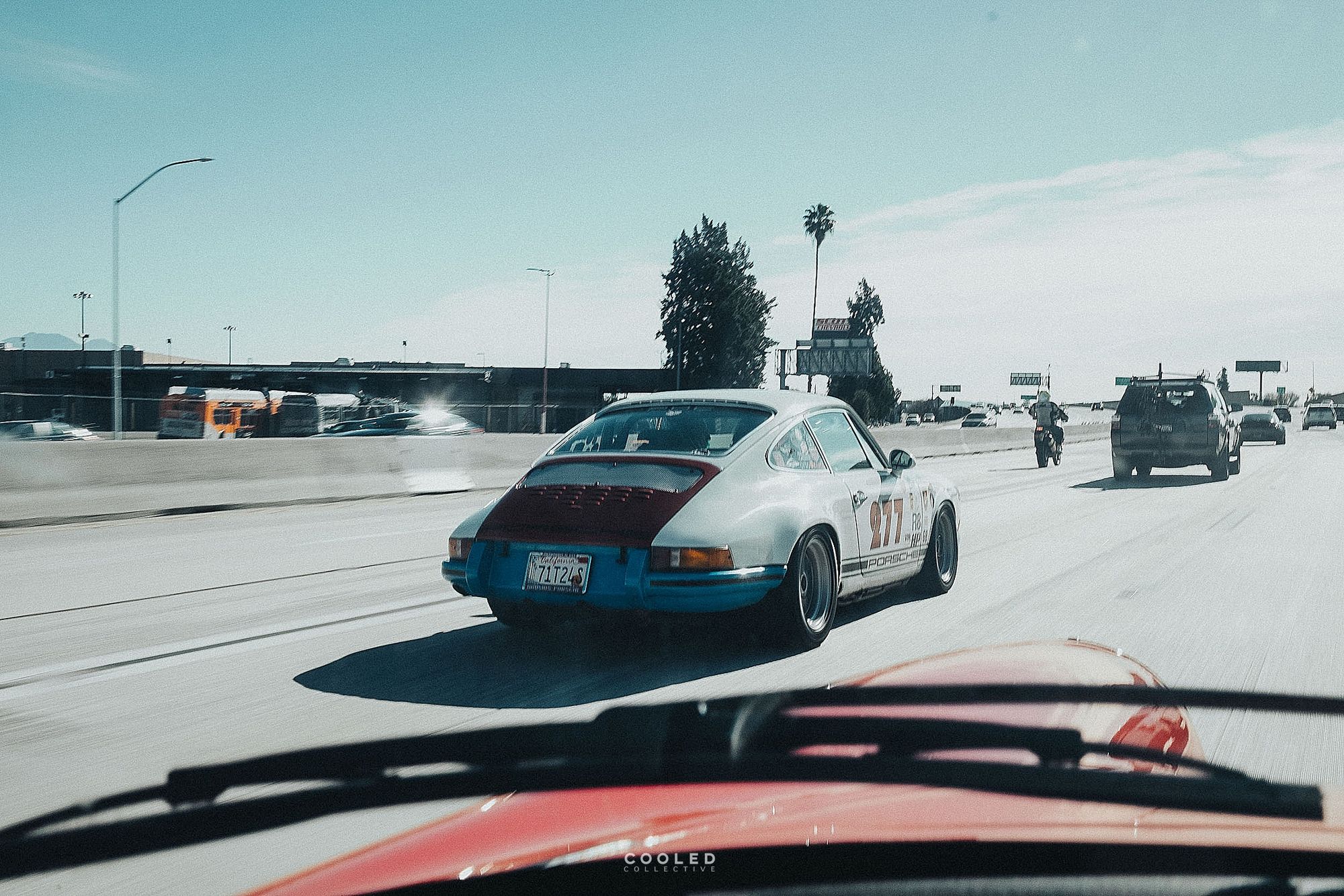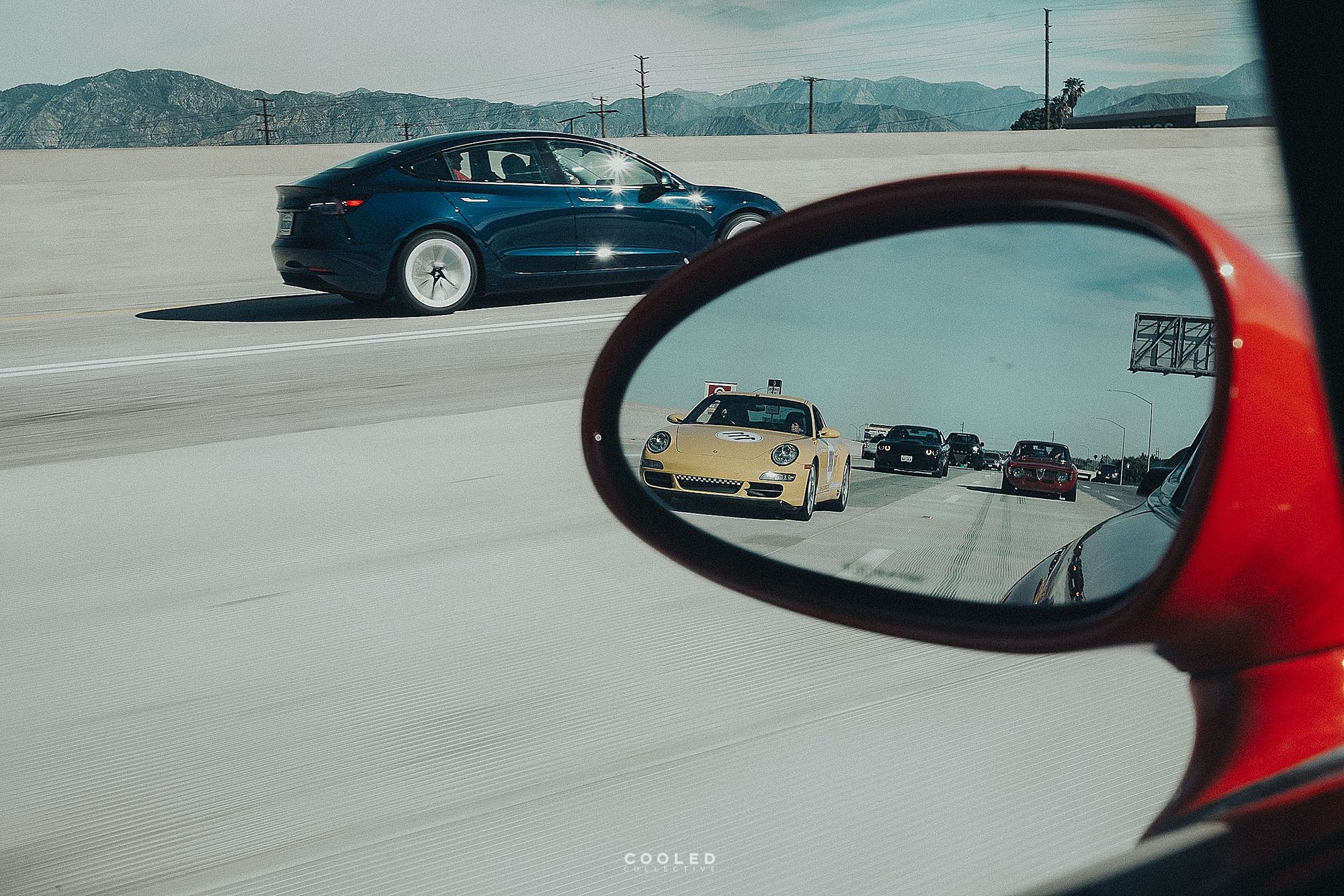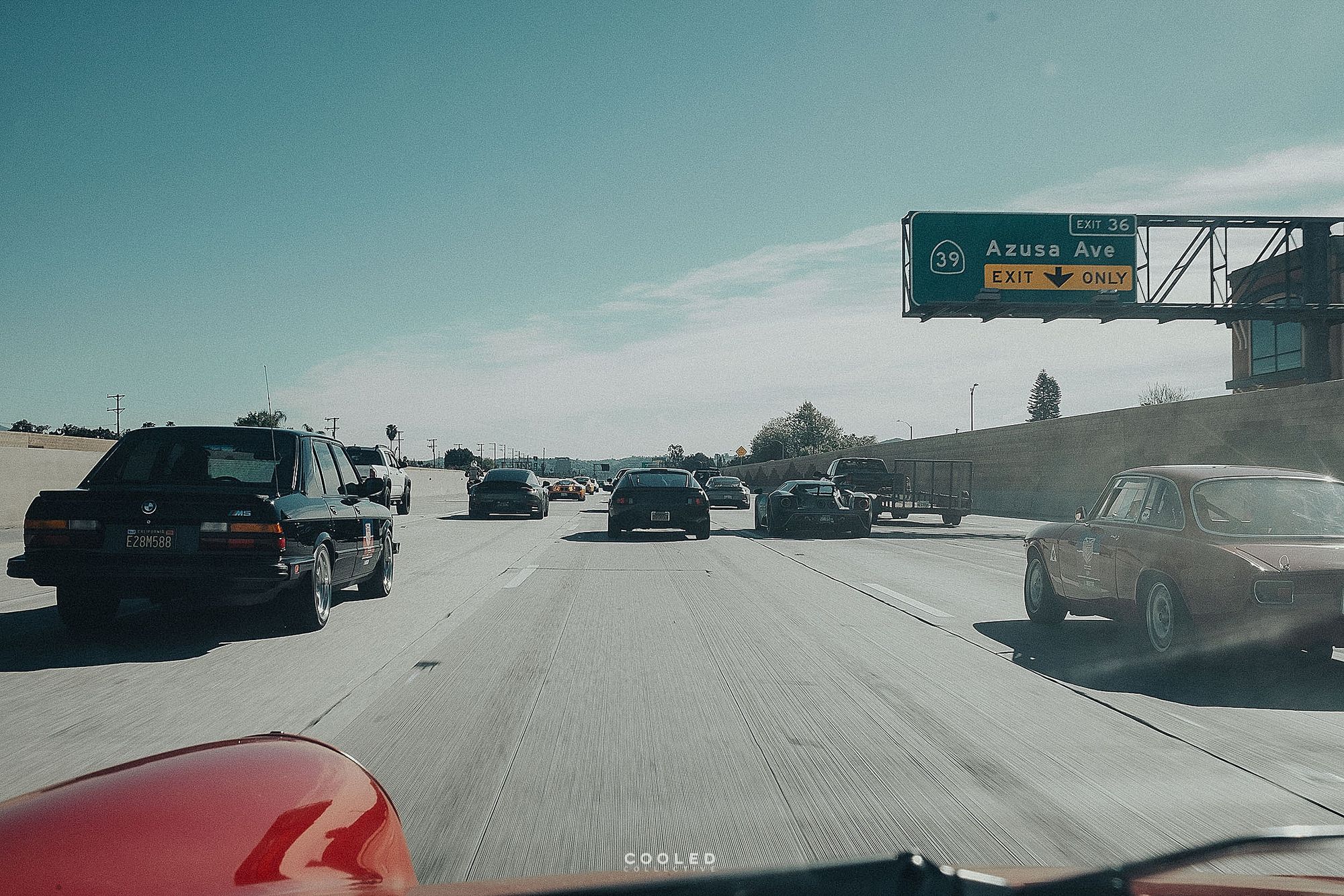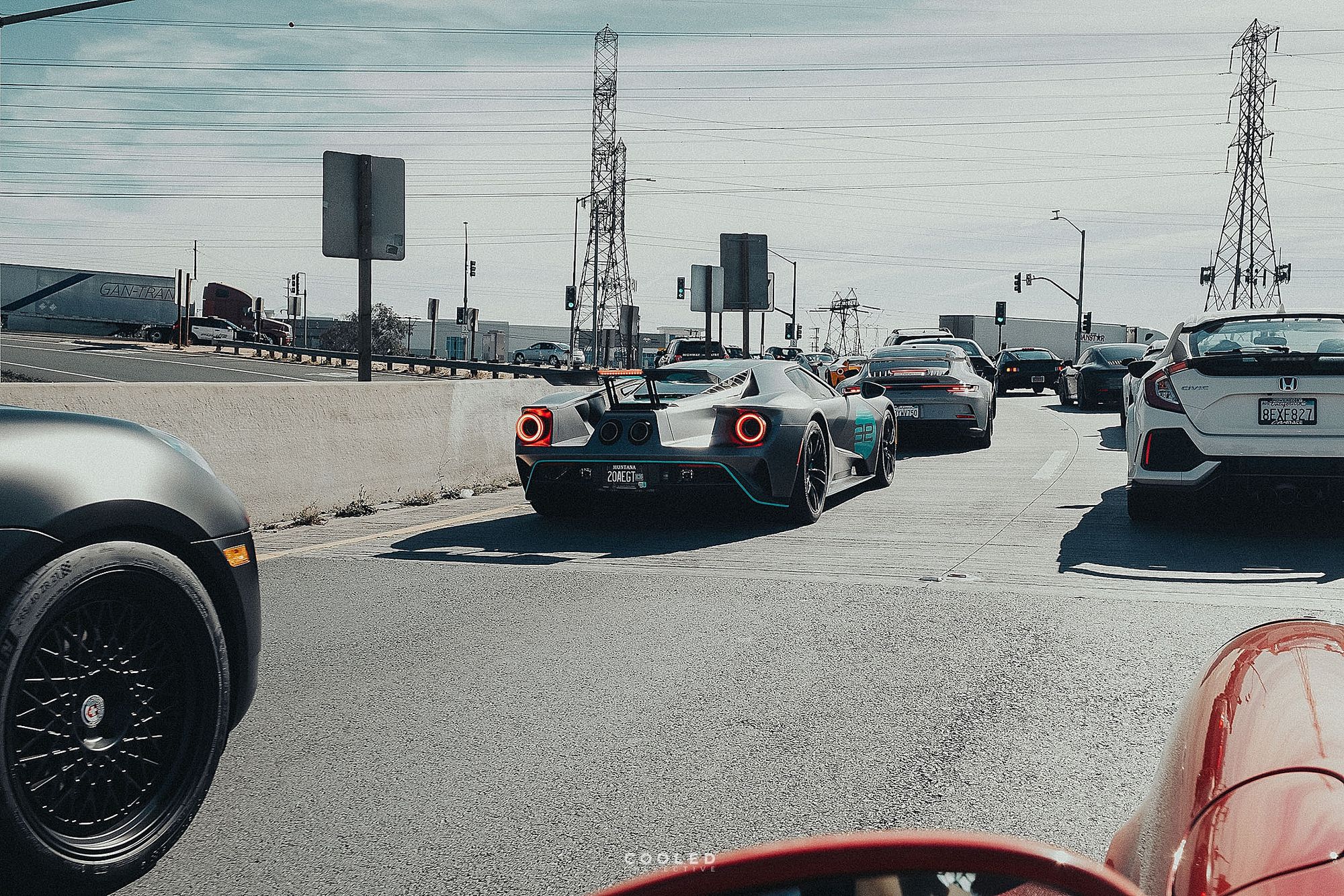 The cruise was exciting and I would say for a group that size, everyone did a good job of driving just spiritedly enough and no one got stupid driving recklessly. You never know how the group driving dynamic is going to be on these things.
Once we exited Etiwanda, we headed to an adjacent parking lot on the back side of the AAA speedway, where we gathered to meet a handful of other cars. After about 15 mins, we made our way into the speedway.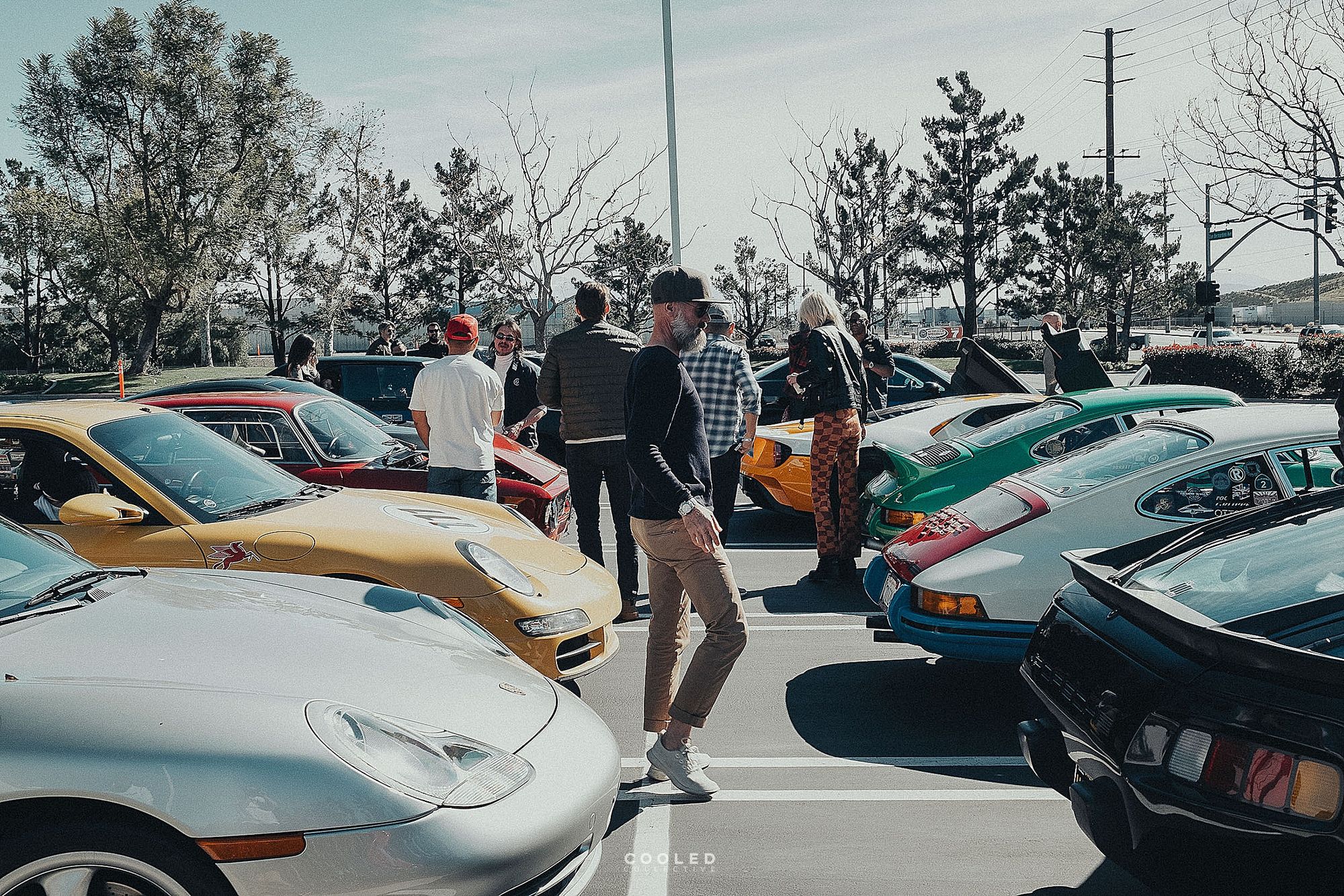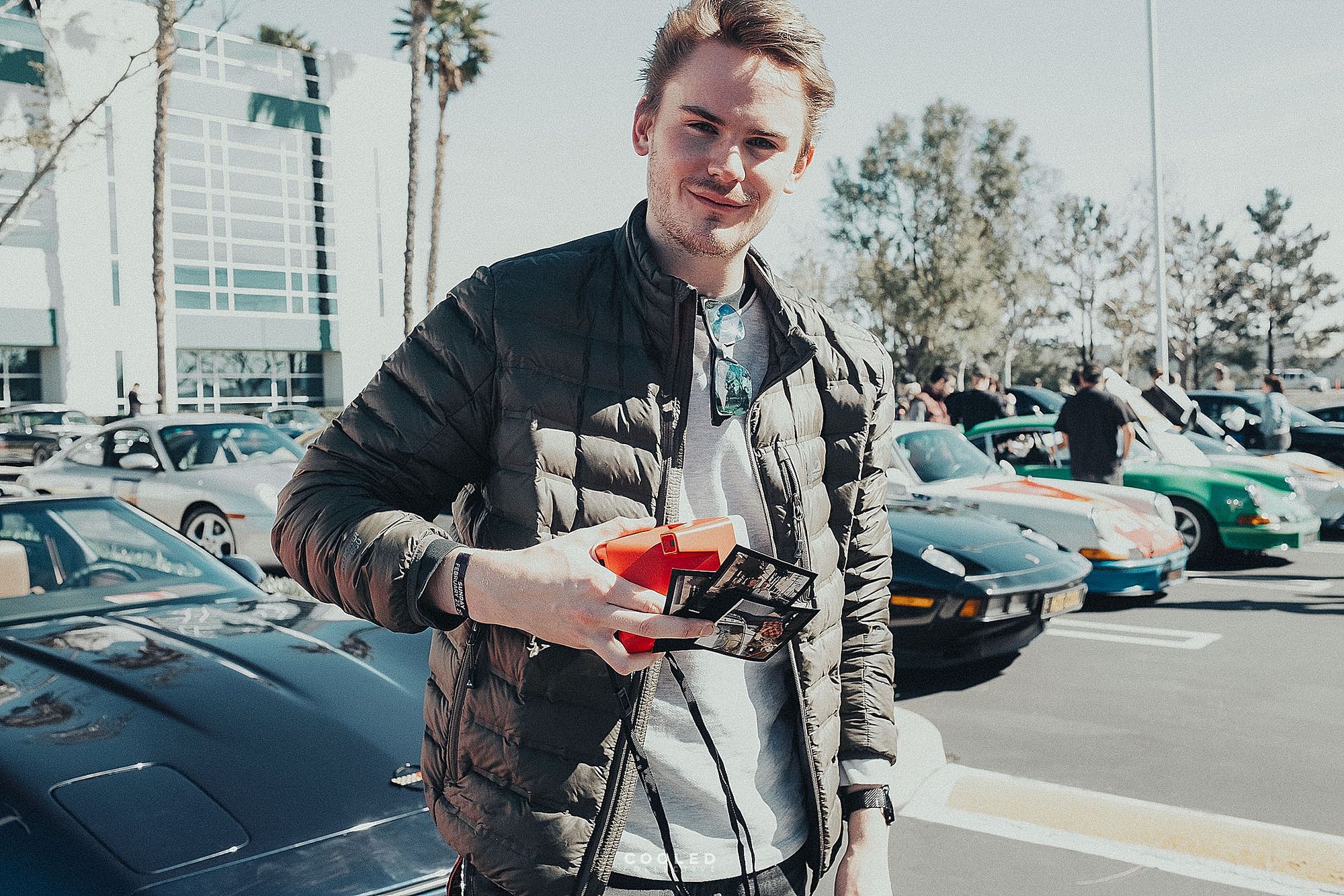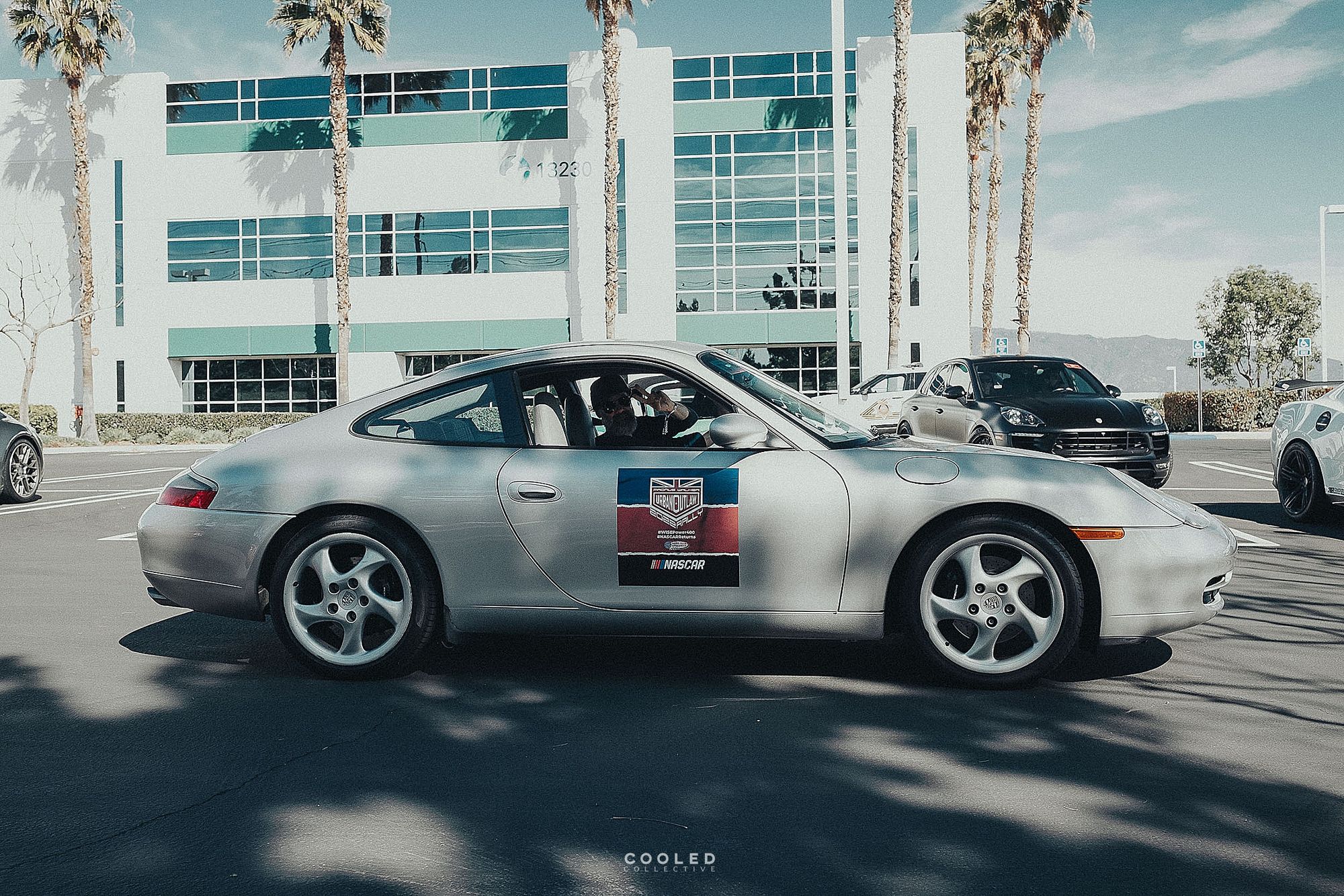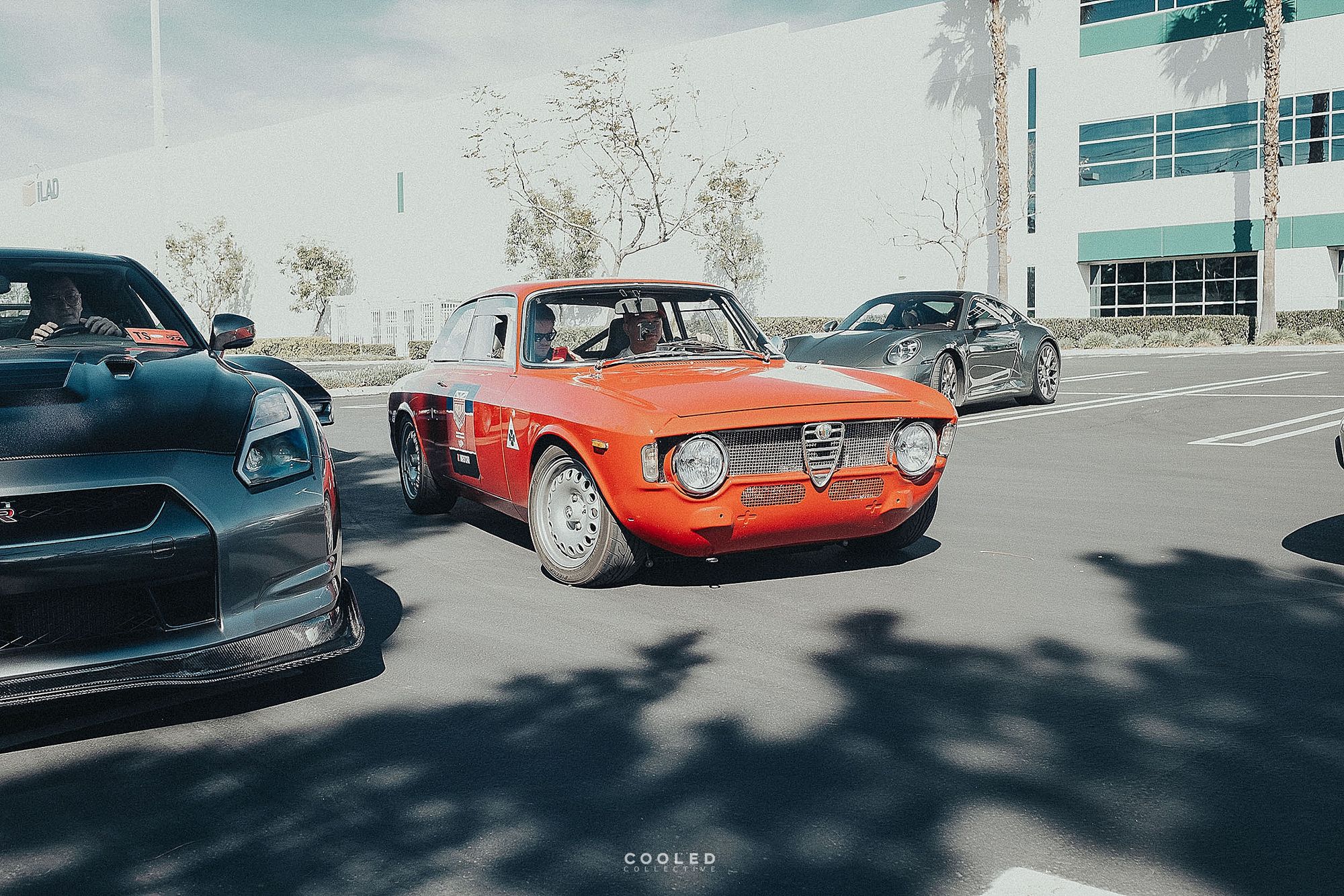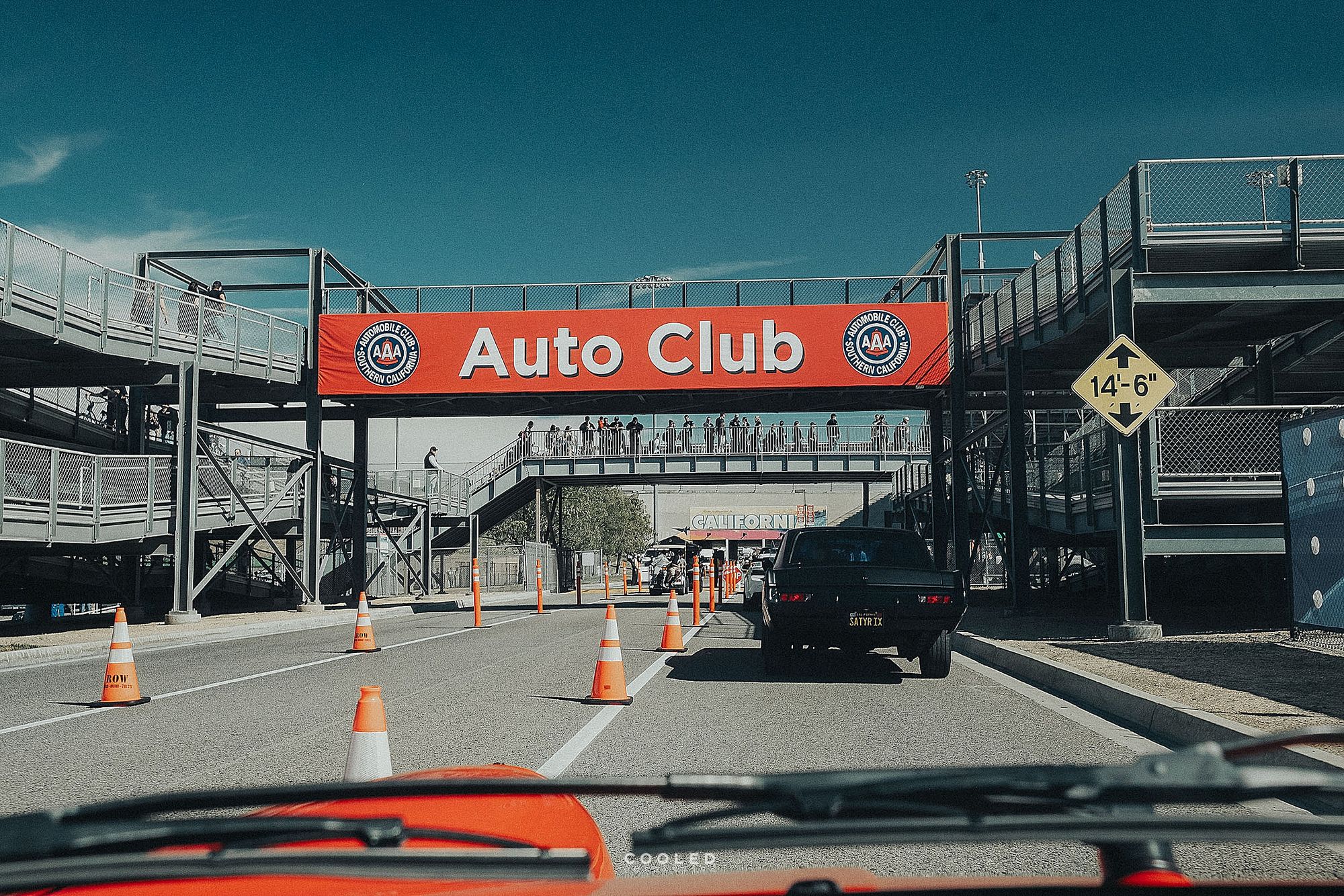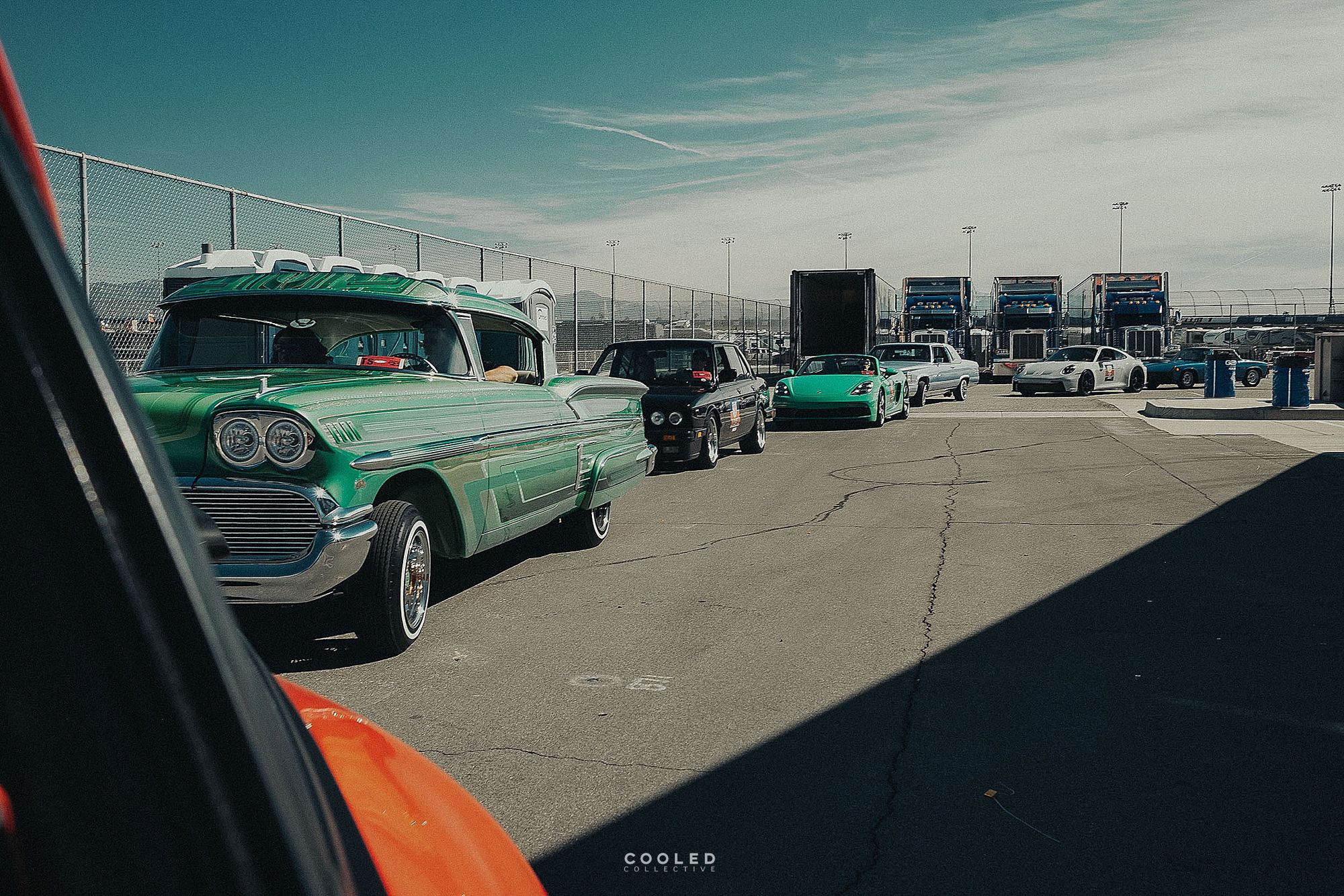 As you can imagine, old cars don't like idling in traffic, especially aircooled cars. Buddy Allan's Alfaholics ended up overheating because his aux fan didn't kick on and it was blasting steam everywhere. My temp gauge went up to about mid point but I kept turning the car off every time we sat but luckily we all made it out without an issue.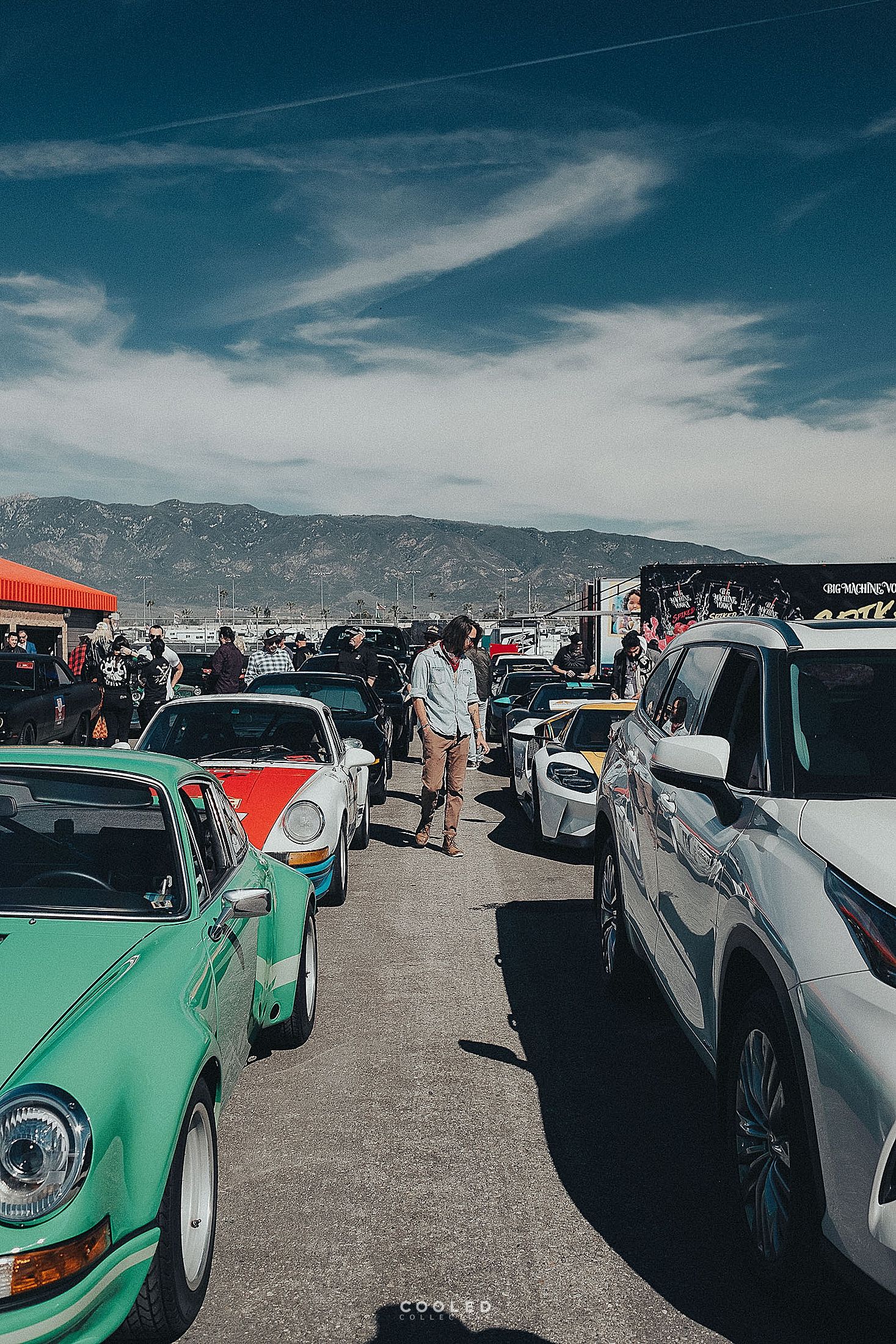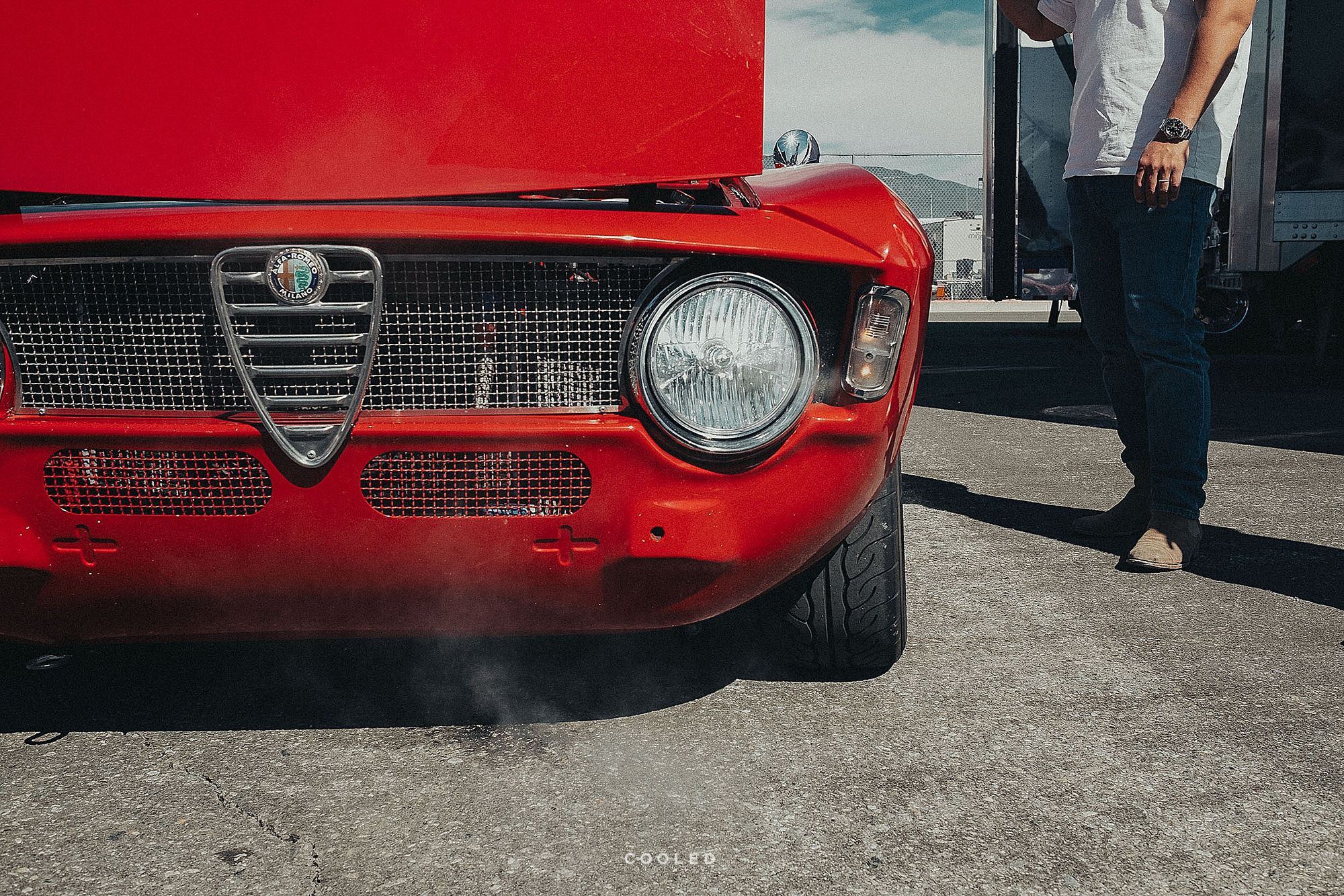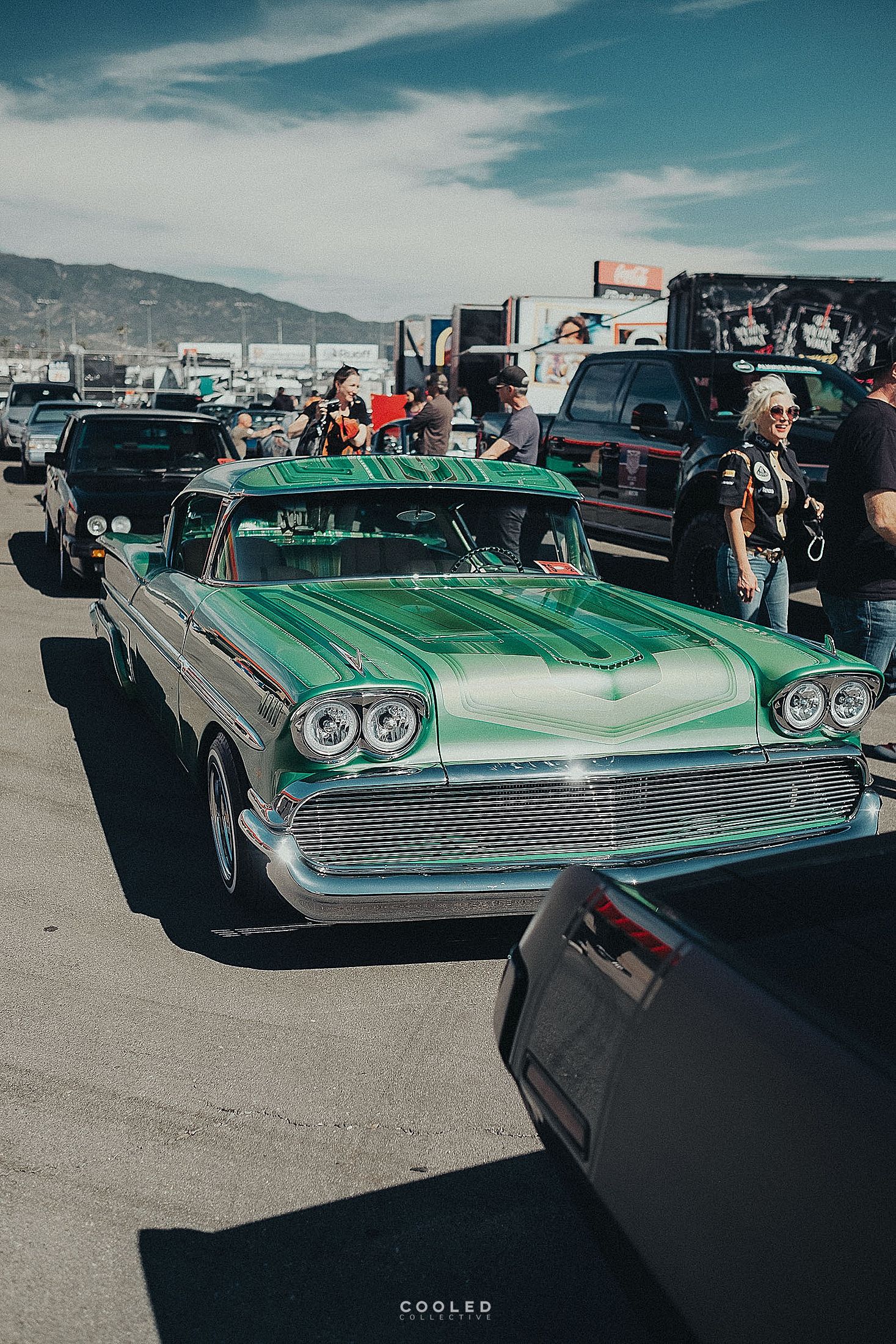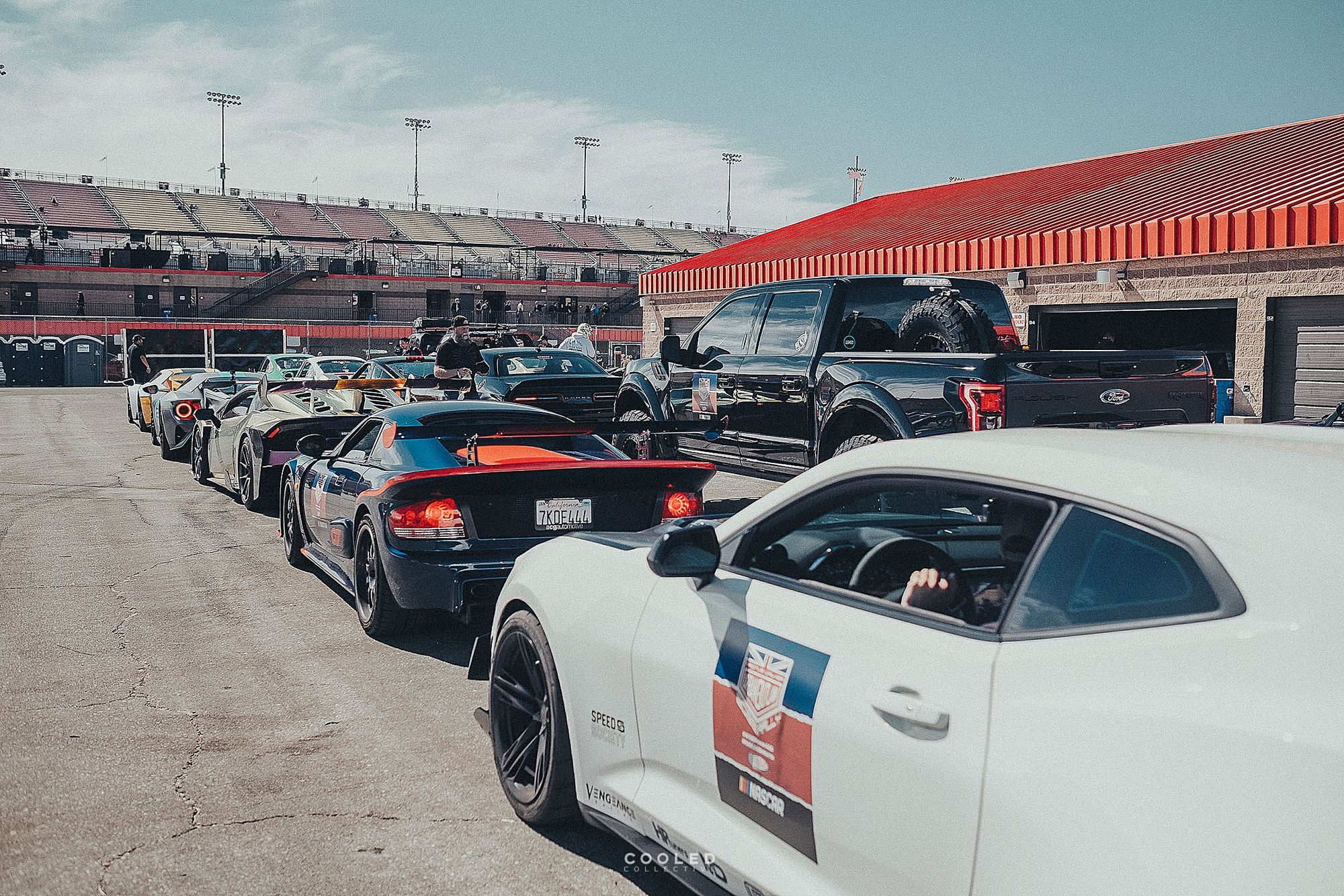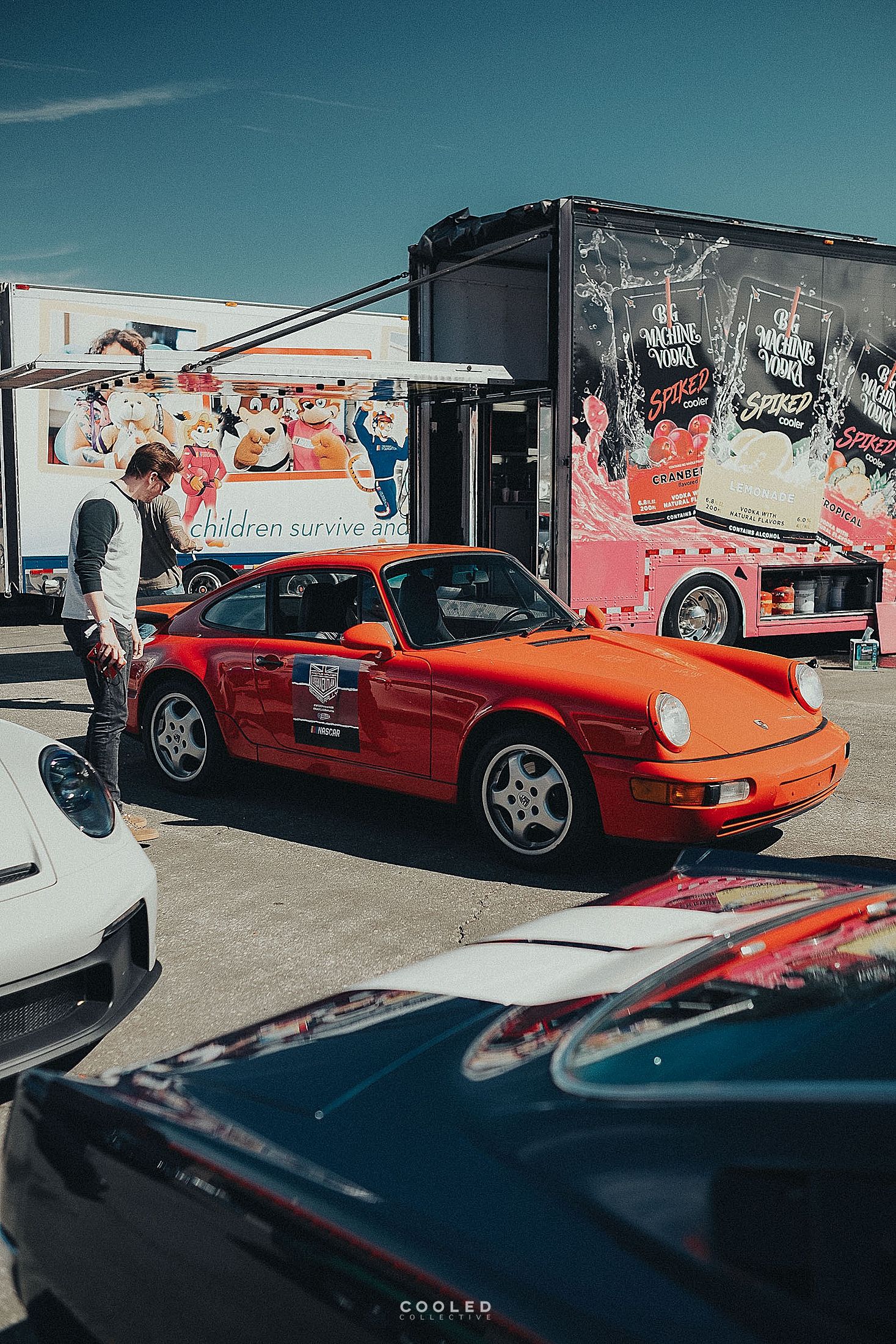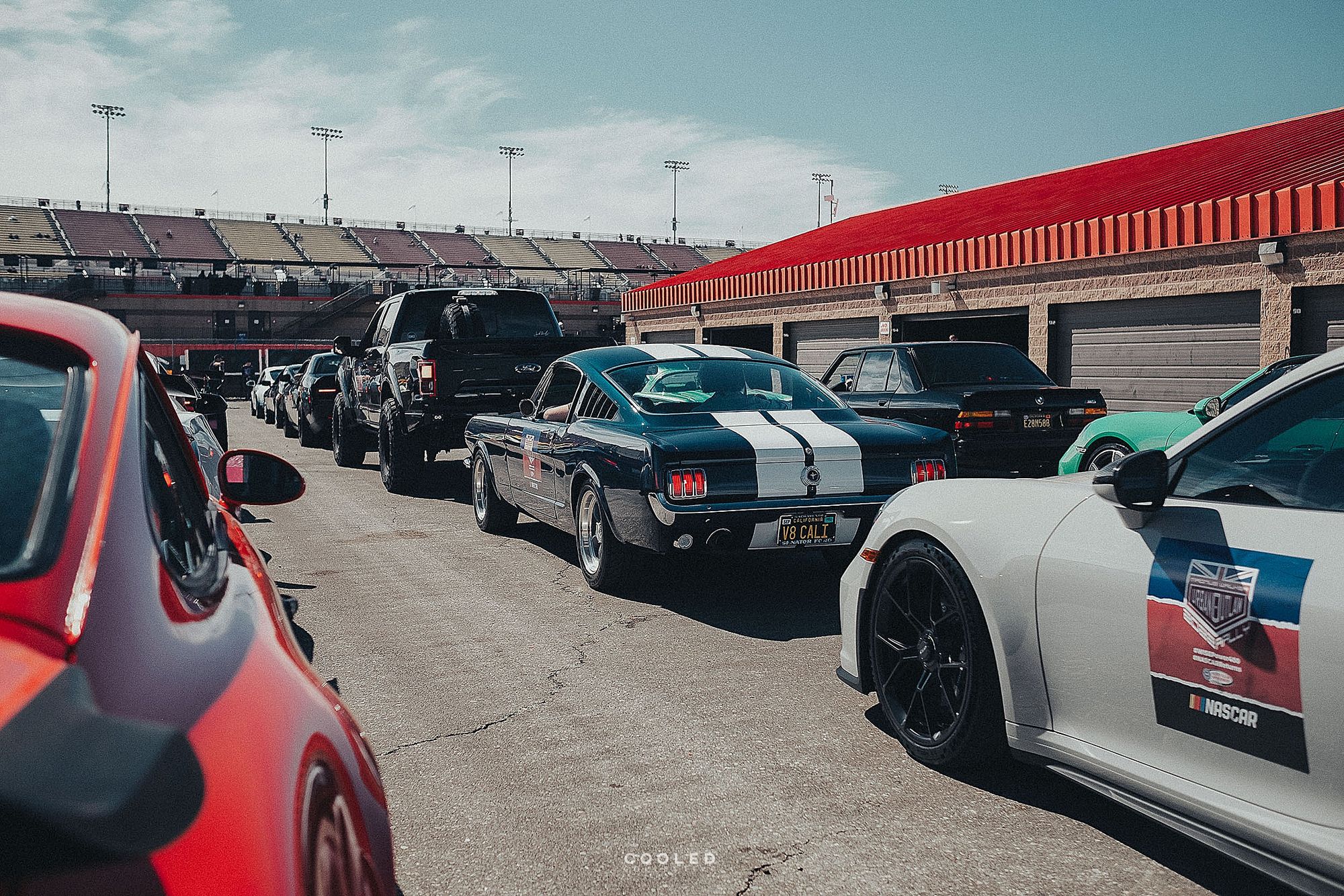 After another 15 mins of hanging around, we got the word that we were ready to do the parade lap. So we all quickly jumped in and headed into the Speedway as we made two laps. One to prepare for the actual lap and then the actual lap. It was really sweet to see all of the fans out there hanging out and enjoying the events going on.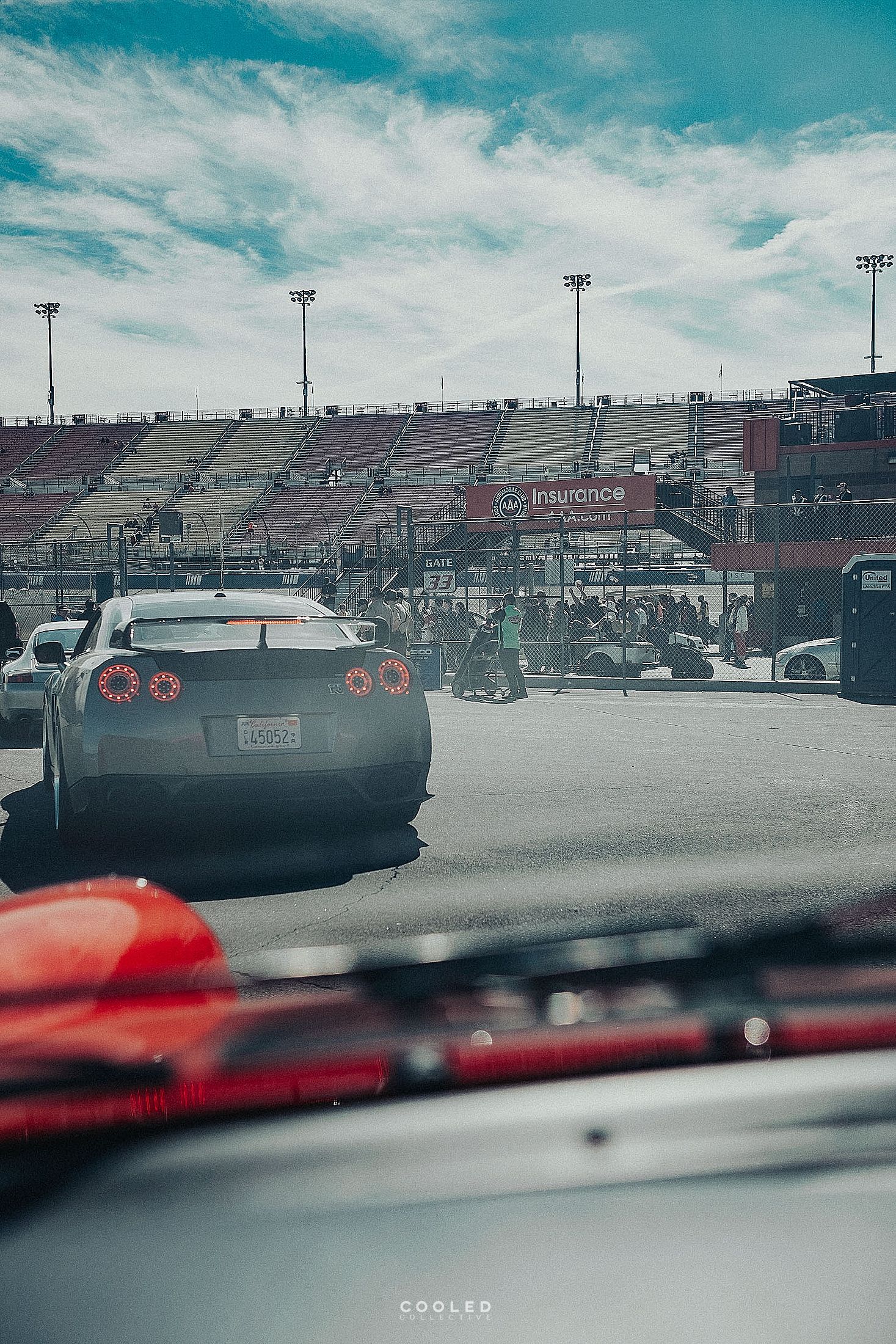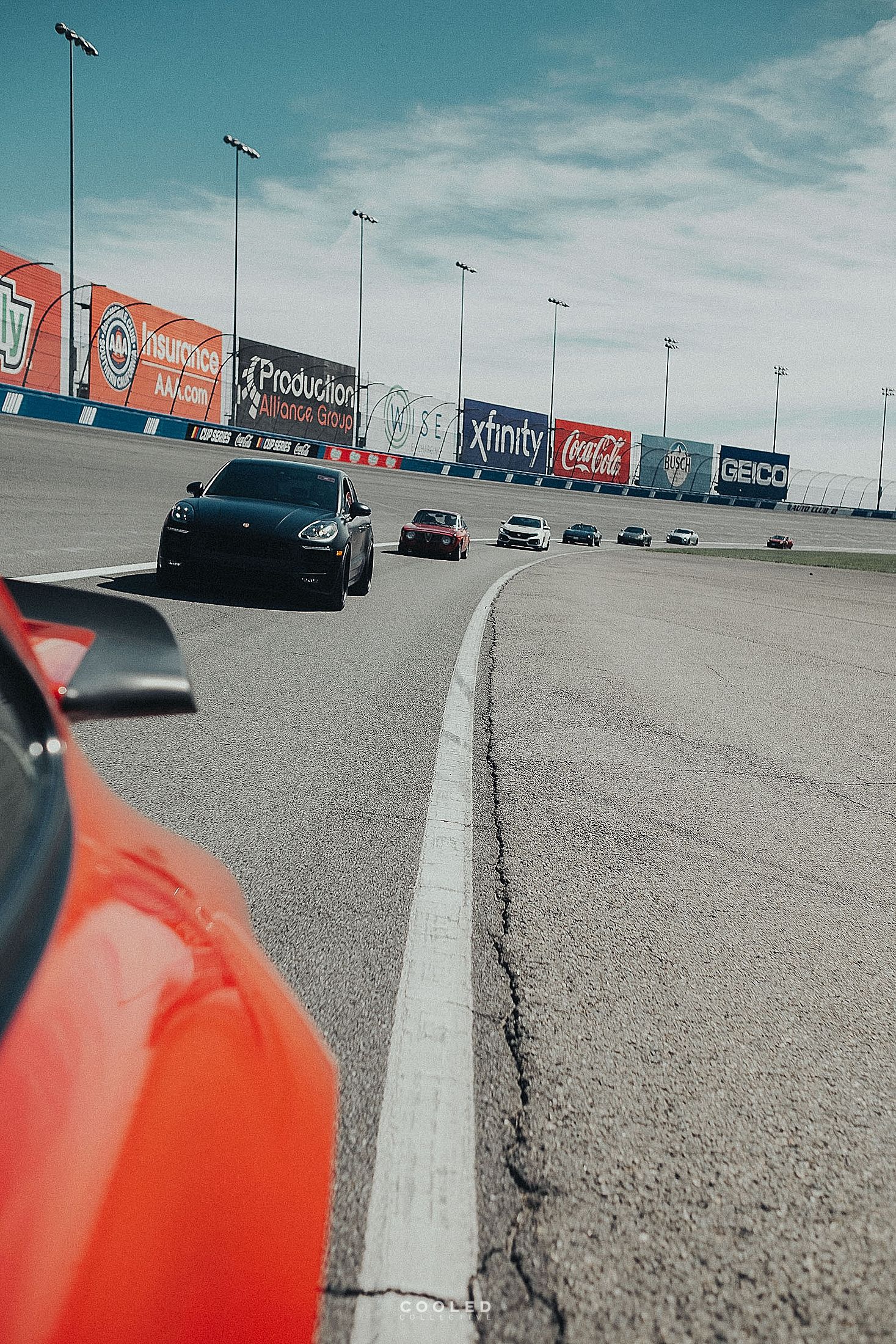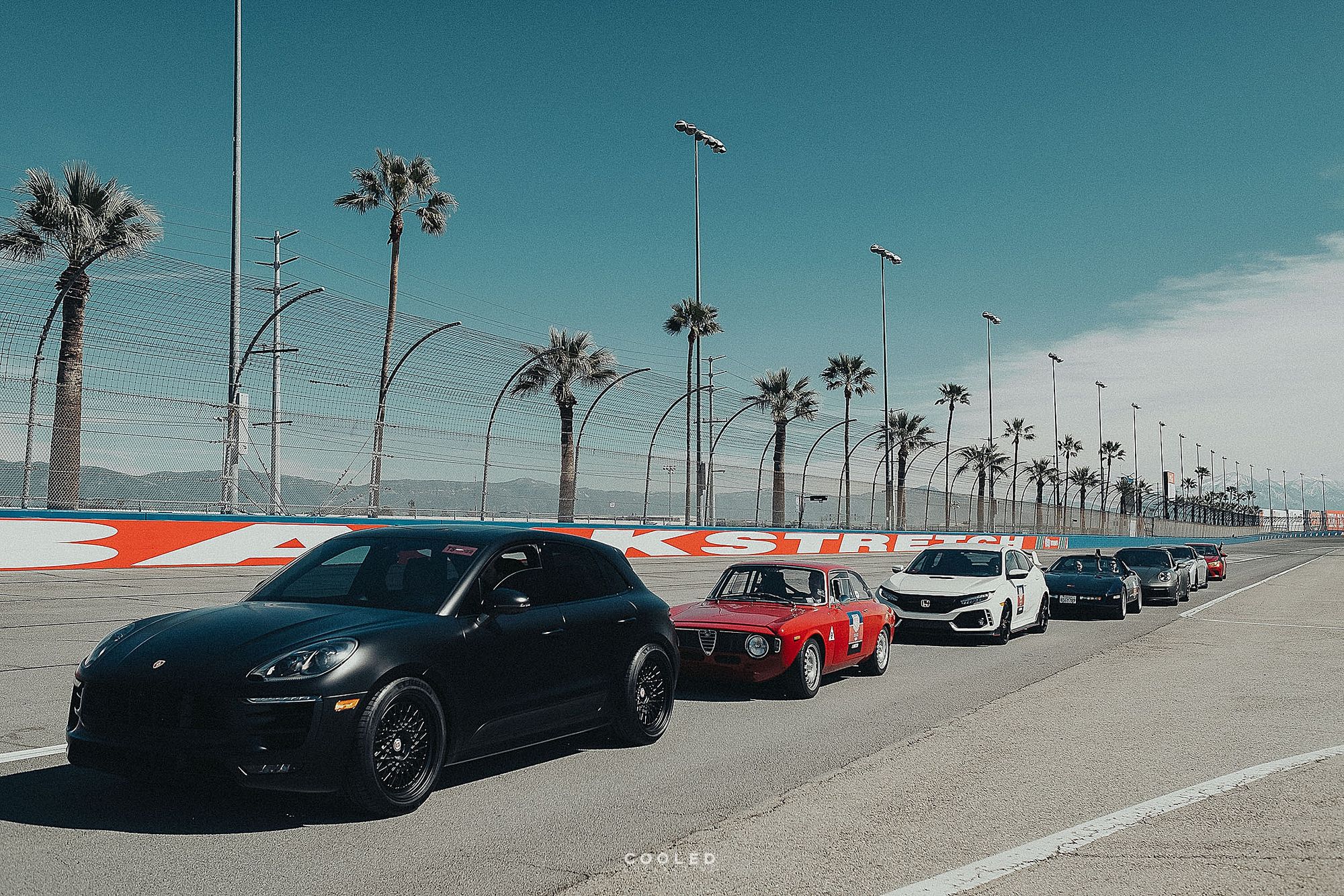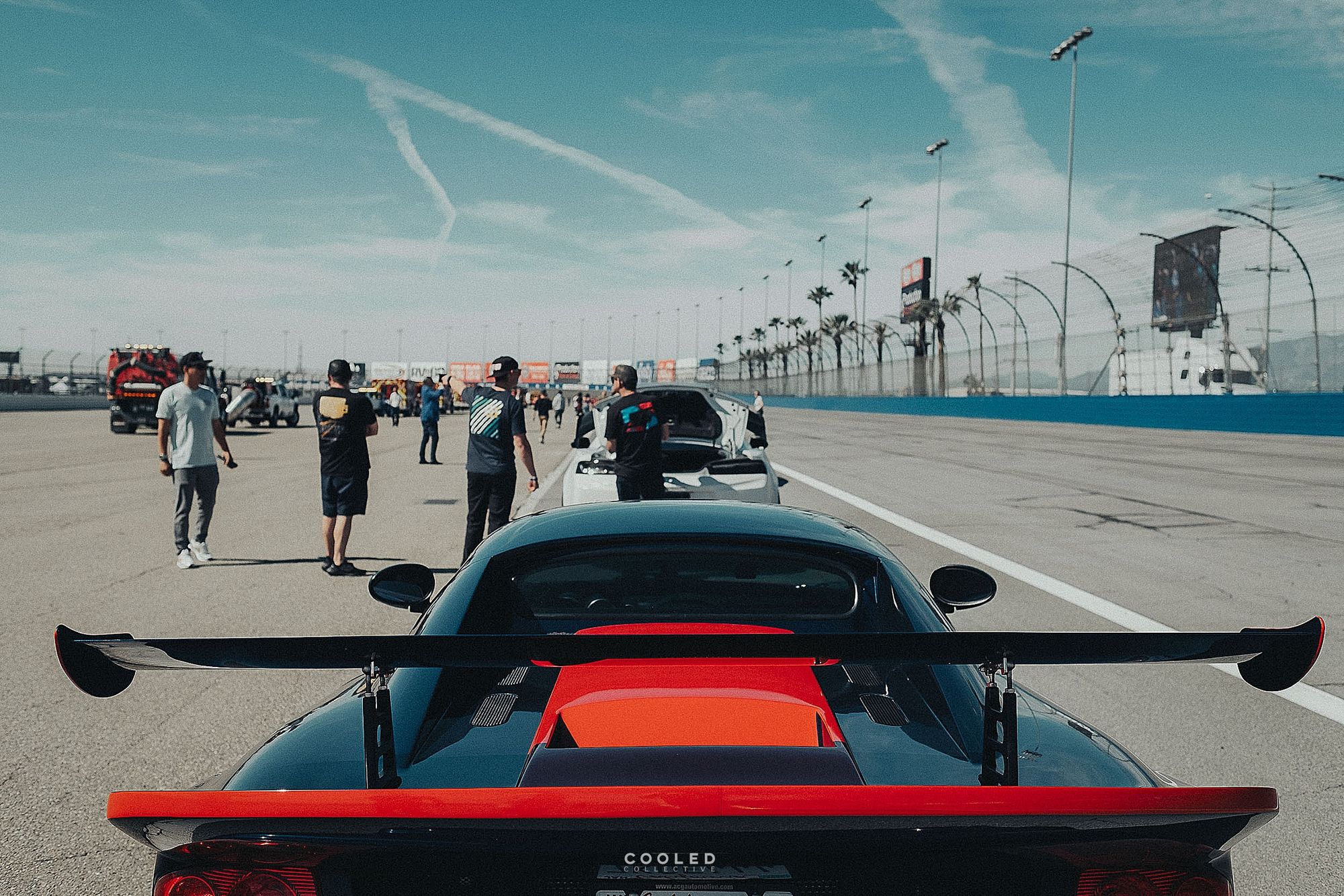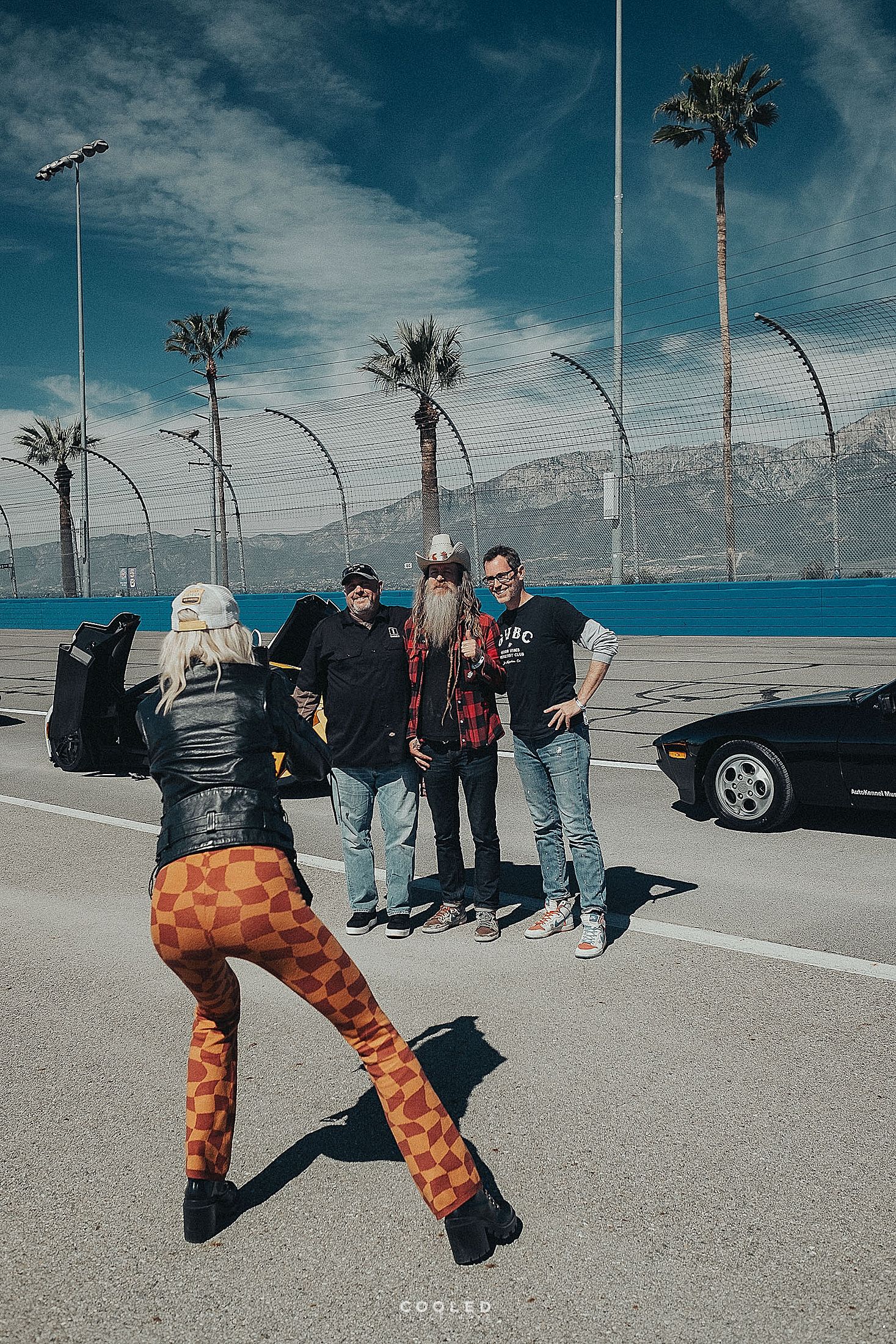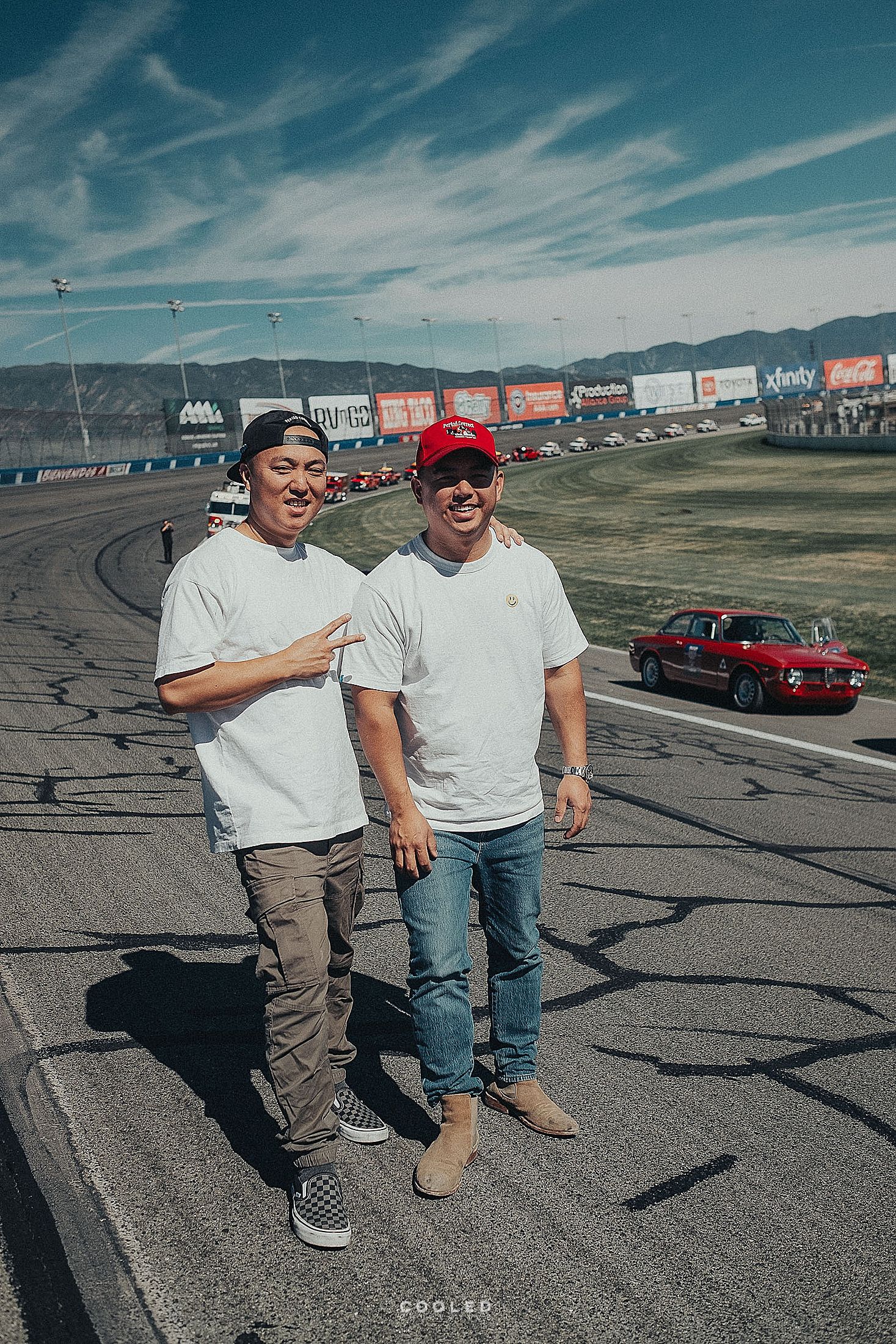 We had many opportunities to stop and take photos all along the track. When we did the parade lap into the finish line, it was amazing to see how many of the fans were sitting on the track taking in the experience.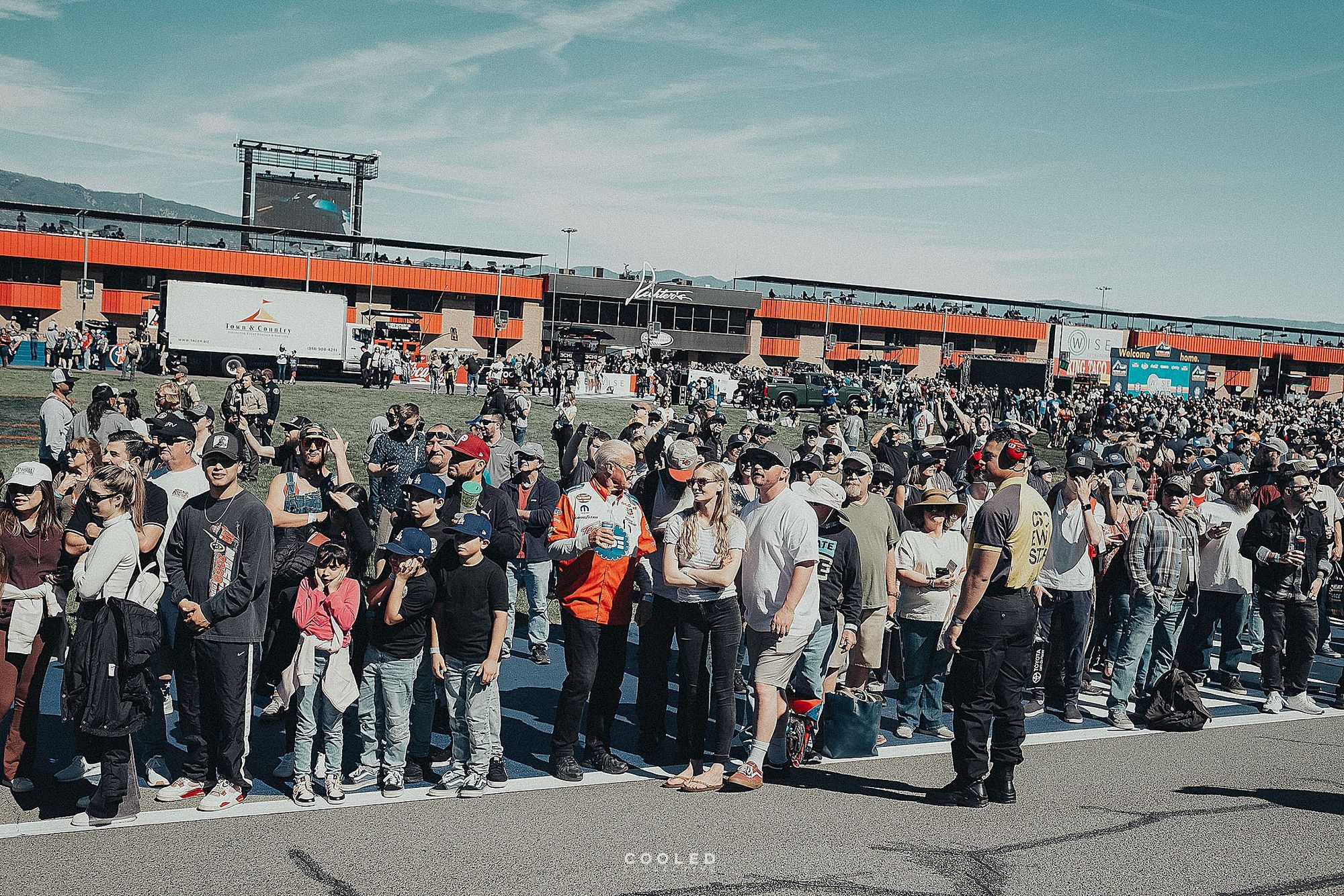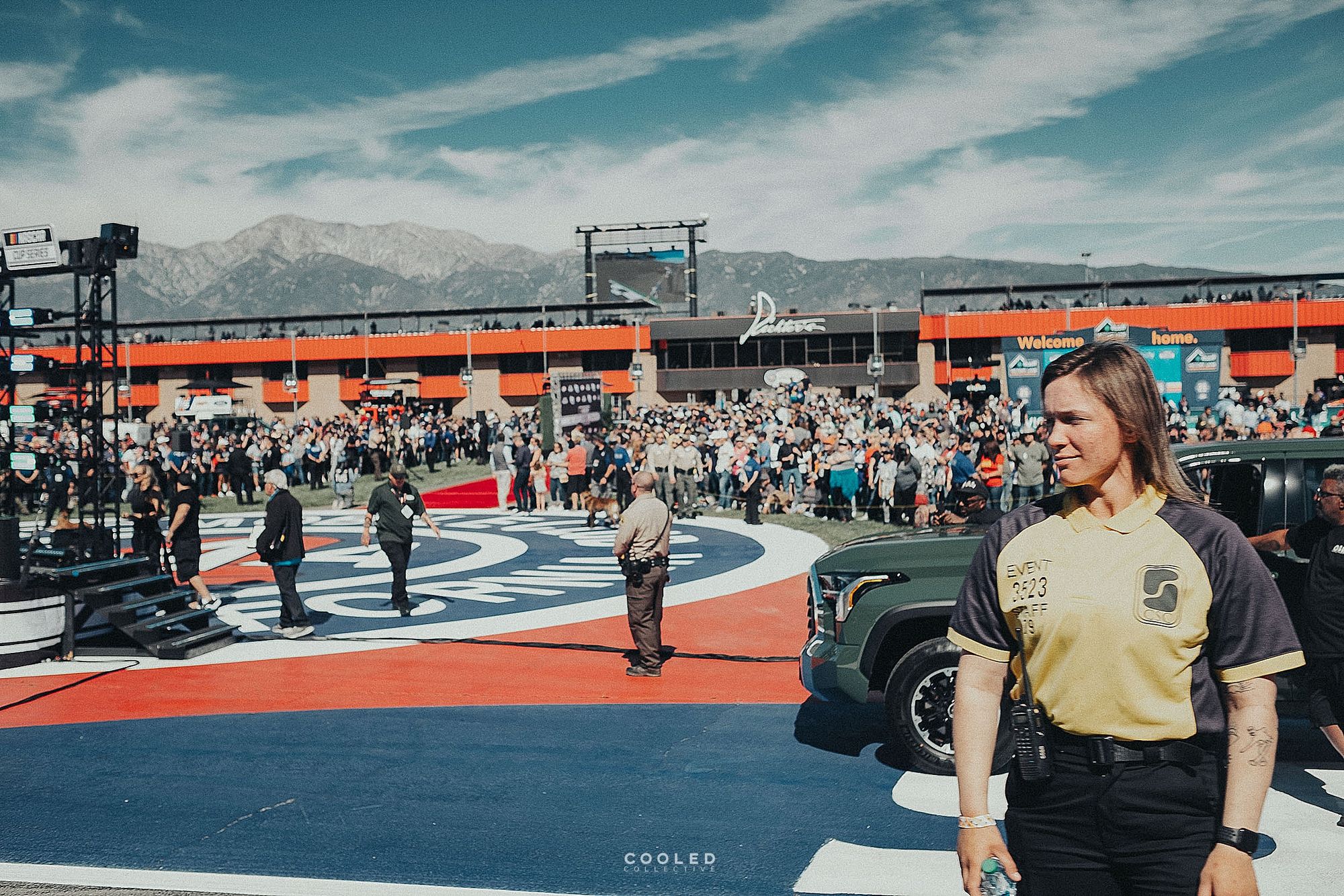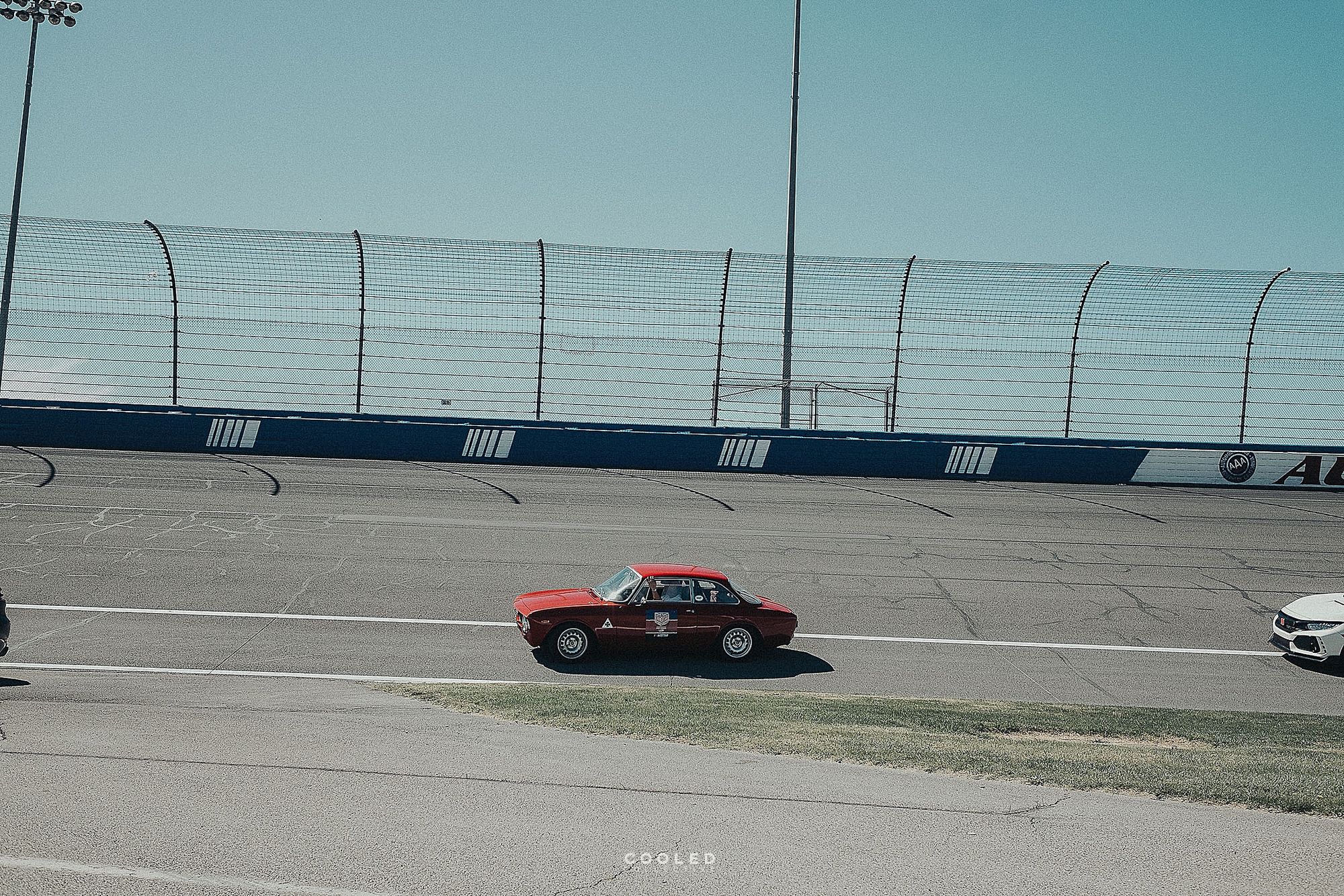 After we did the parade lap, we were invited to hang out and watch the race but I had other commitments I had already agreed to so I had to take off from there.  All in all, it was an amazing and fun morning to be a part of something so fun and unique.
Big thanks to my brotha Cameron for the invite, Magnus Walker for hosting, ID Agency for the organization and Nascar for allowing all of this to happen.
Til the next one!
Drew Manley
http://www.cooledcollective.com