Race Service in Los Angeles is a multi faceted media house working on various projects with companies like F1, Sony, Nascar, Porsche and much much more. There are also a lot of very talented bodies at RS and you can find them there working like focused busy bees any day of the week. Seeing all of their movements has been very exciting to watch.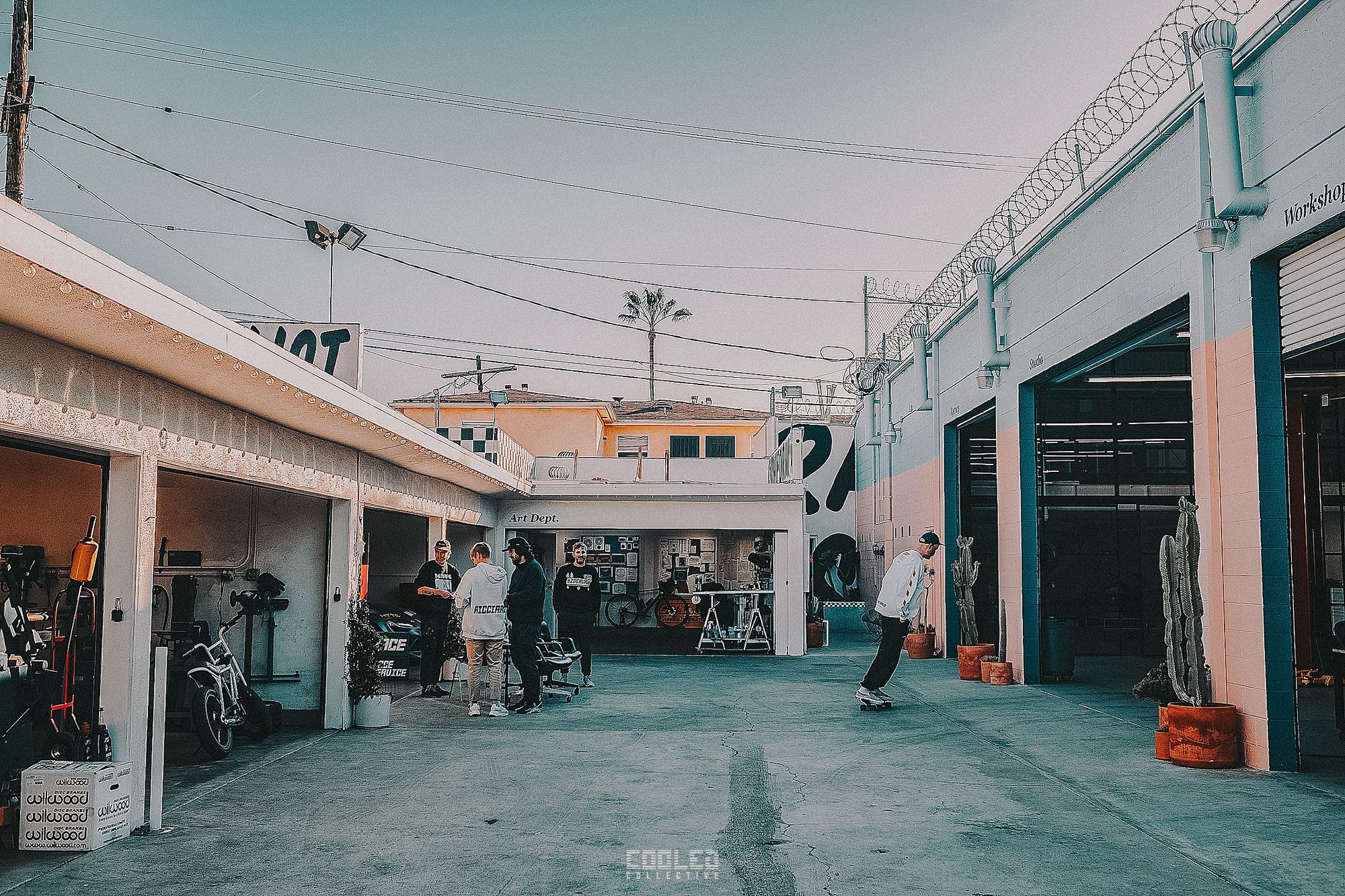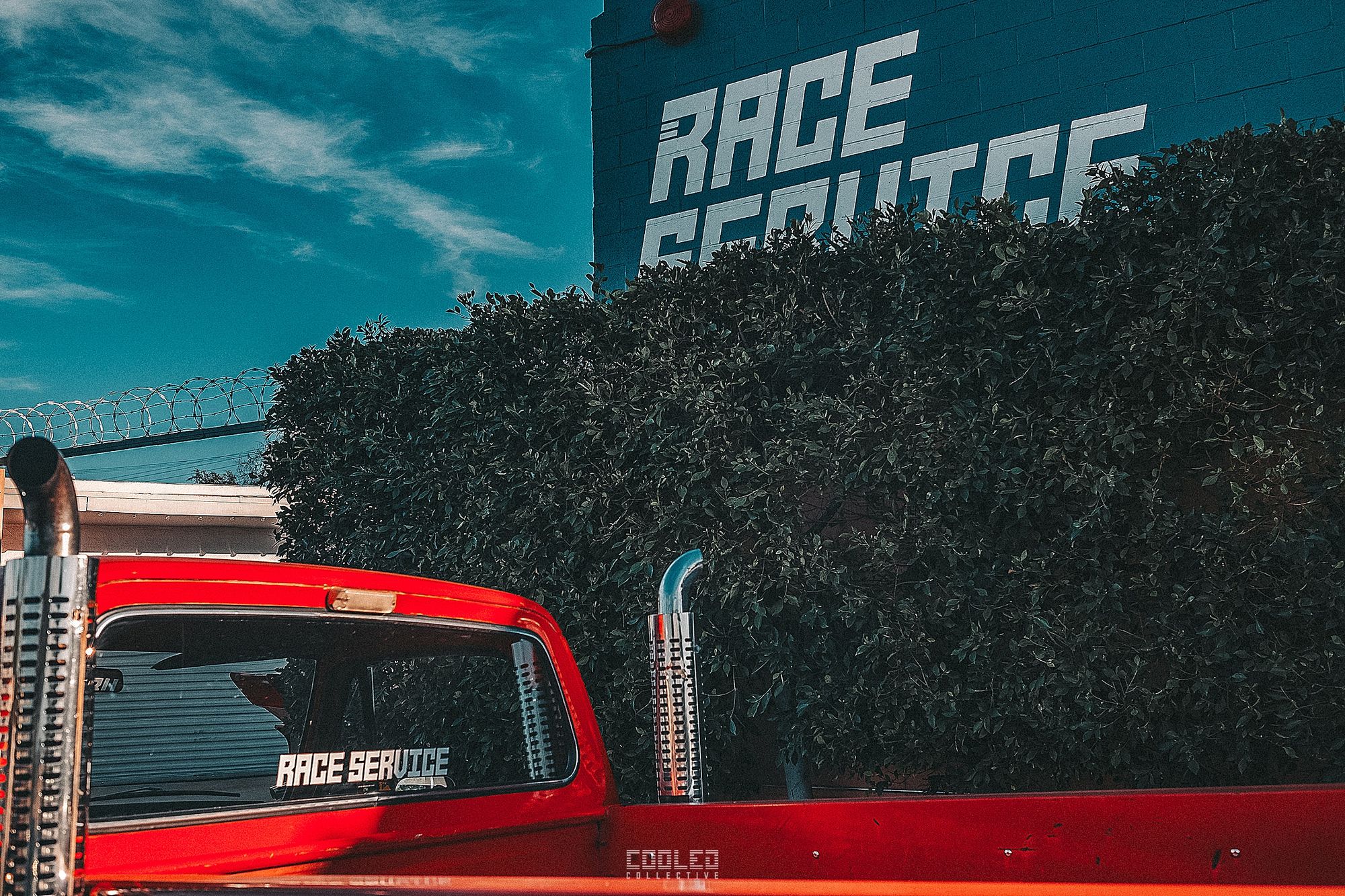 A few months ago, I got a DM from Rod Chong (who is a creative director at Race Service) asking if I would be interested in shooting his Porsche 935. As you can imagine, I was very honored to be able to come into RS and shoot his beloved project that has taken so very long to build. So many hands have touched this build and it really is a thing of beauty that can only be truly appreciated in person.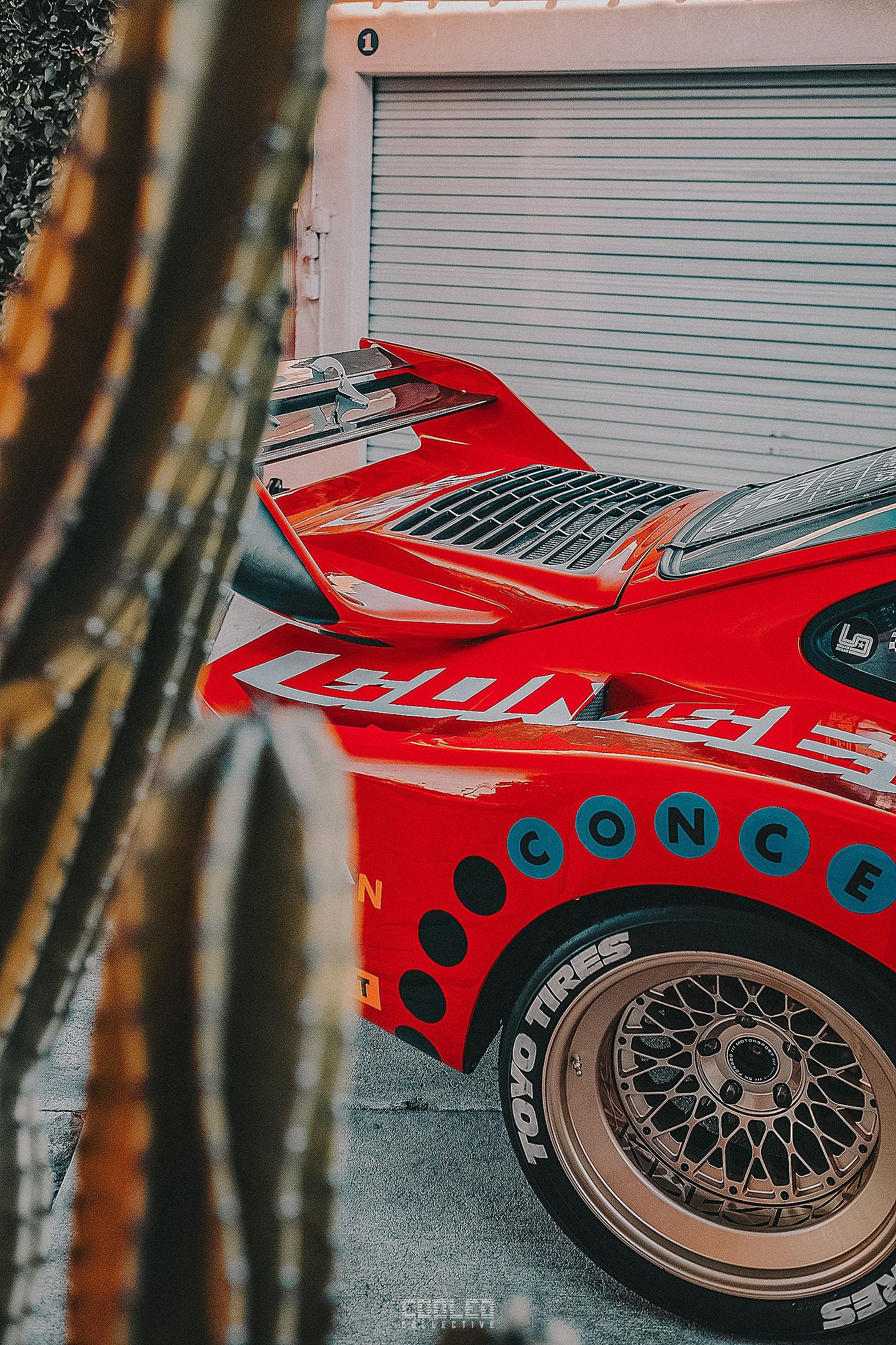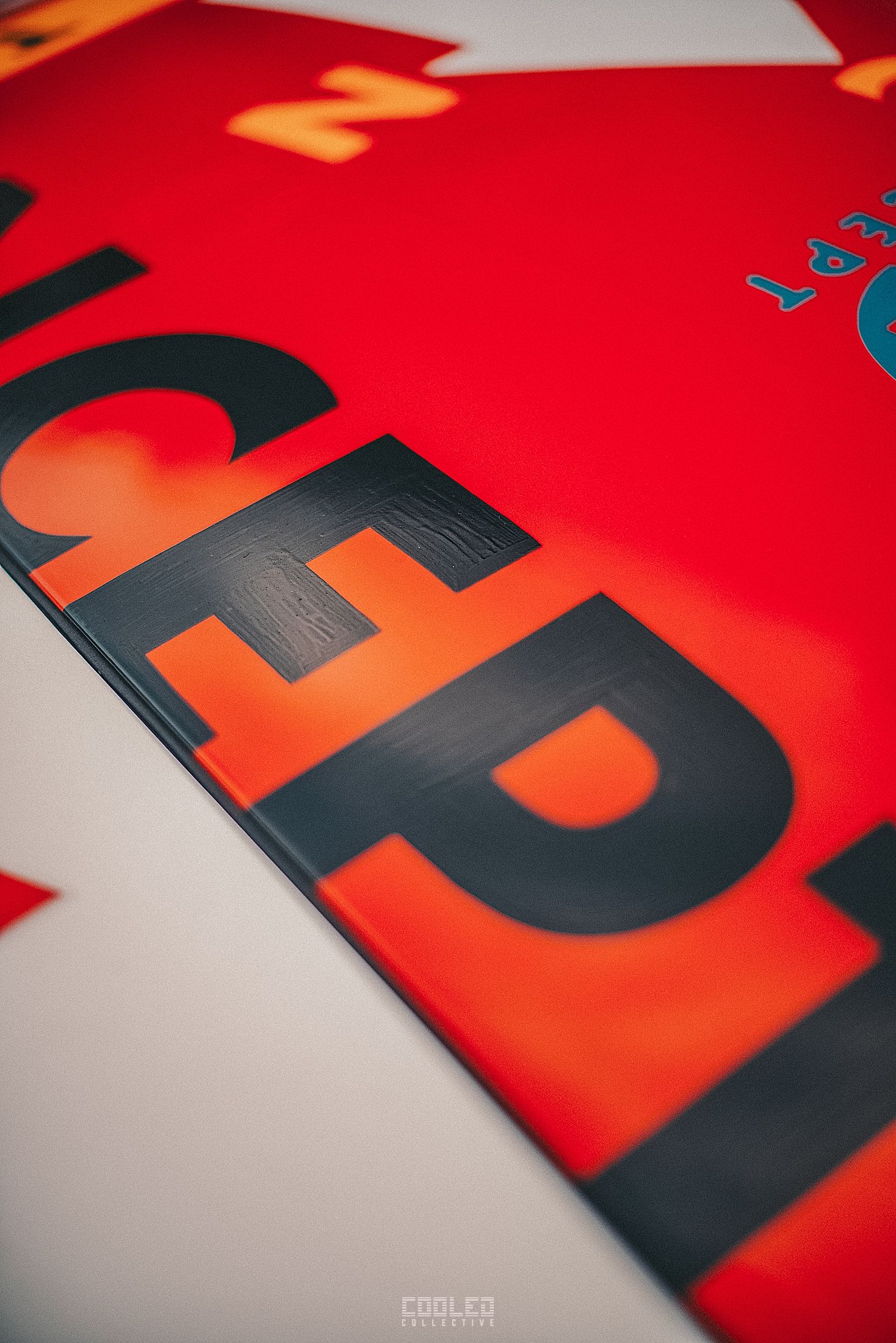 Rod had a vision to build this car a bit more period correct in the way its aesthetic was handled. The hand painted livery by Ornamental Conifer is so interesting to look at, especially the brush strokes and the texture it leaves behind. Vinyl leaves a smooth clean look but the paint is something you rarely see and you can visually see the craft that goes behind it.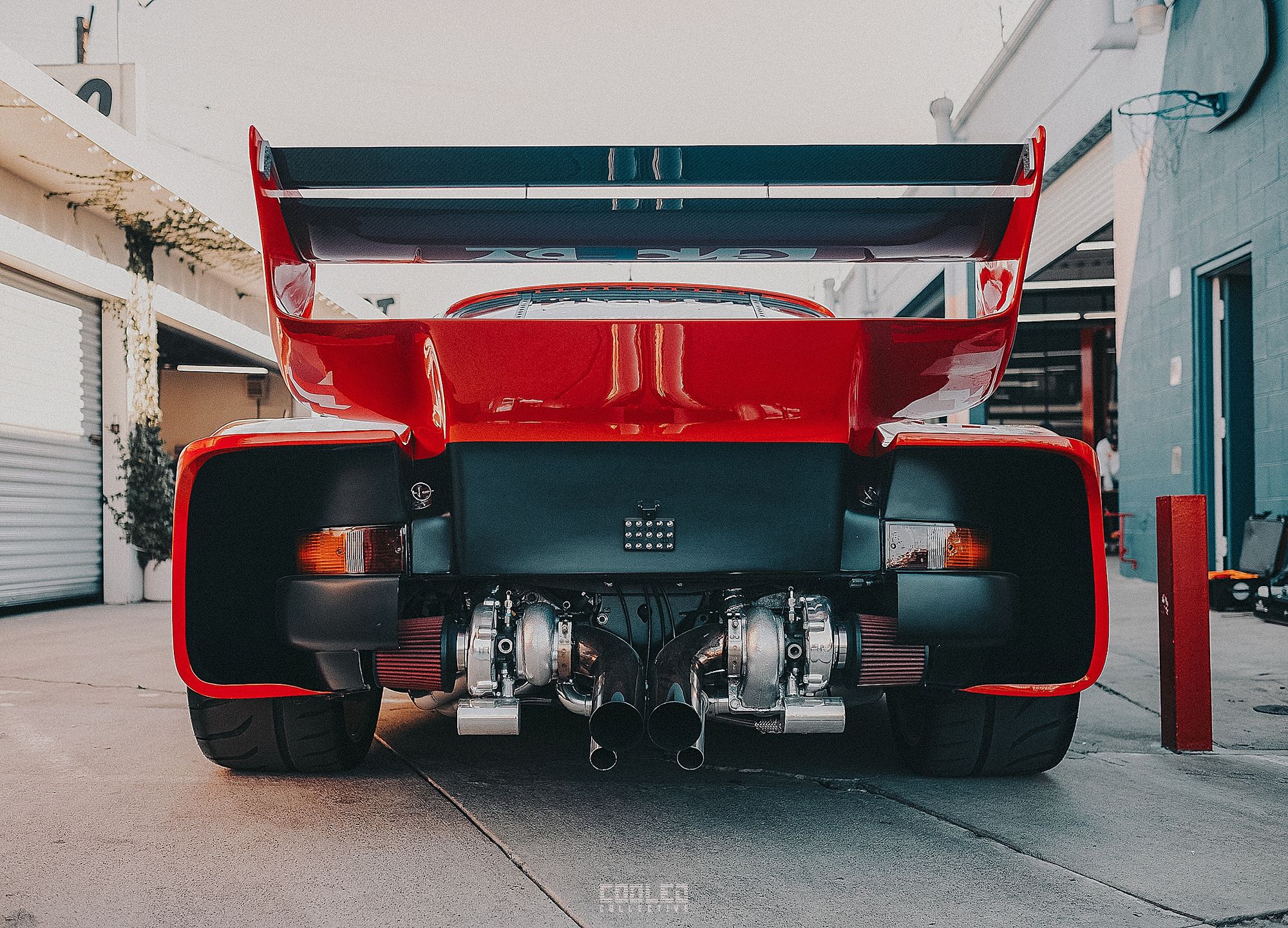 If you look at the backside, you will notice something that looks a bit familiar. Work done by Bisimoto, probably will be one of the last combustion engines Bisi builds since he has taken on electric builds full time now. Turbos, exhaust pipes and other exposed race parts really screams speed like no other car can. So you can imagine all of the extra widening of the chassis really being utilized with this power plant but that is something you will have to experience in another story.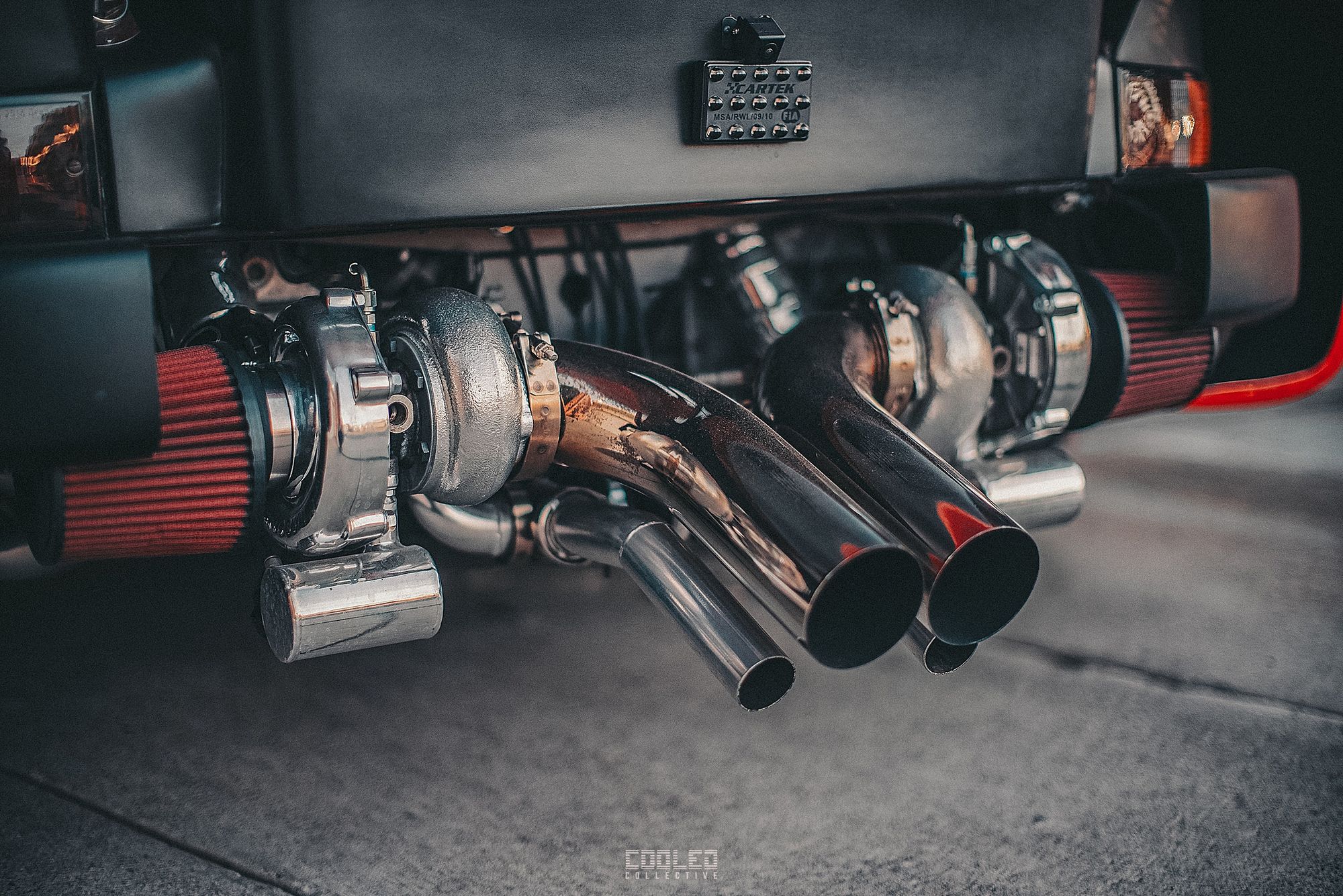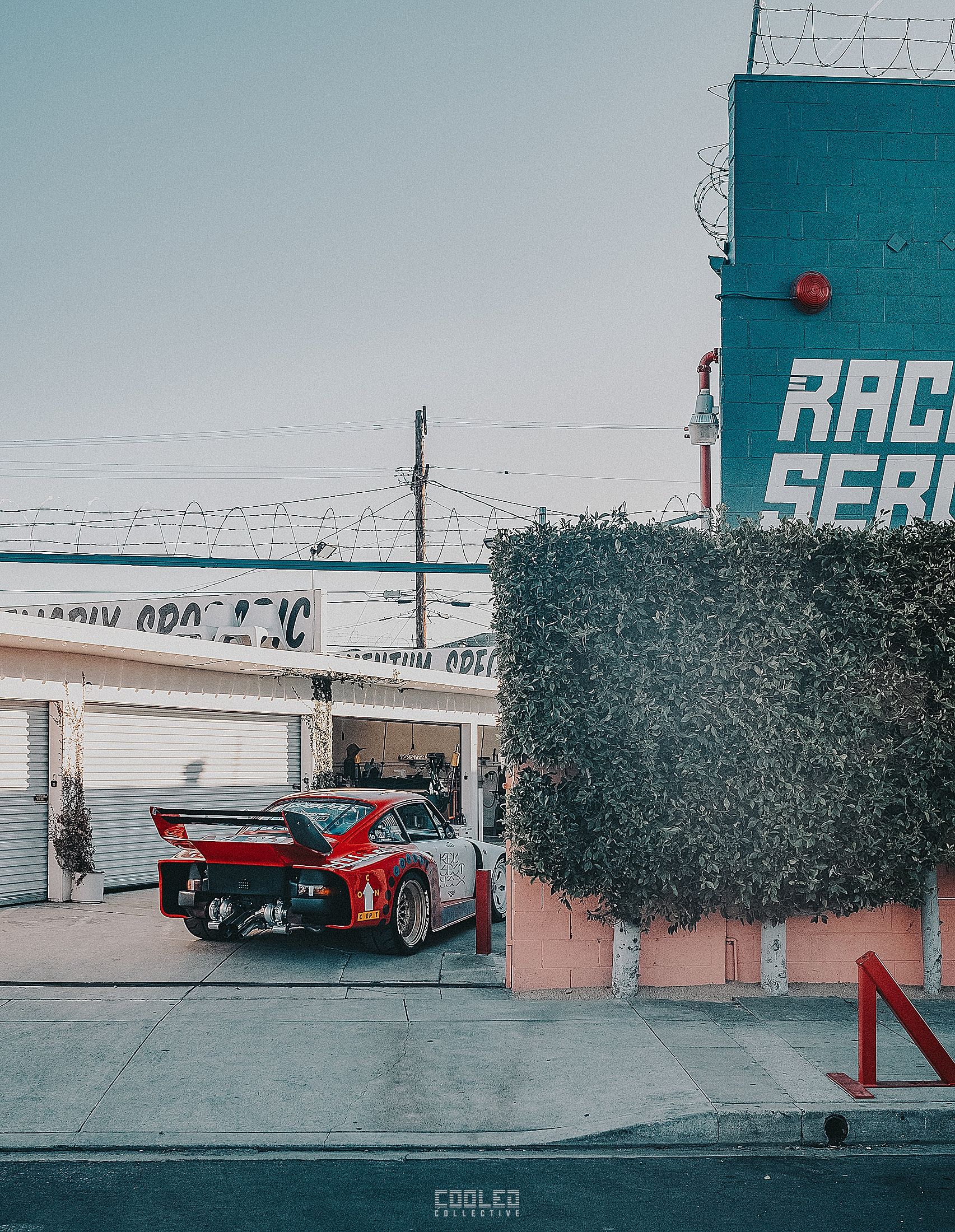 Showing up in this part of LA, you will always have to anticipate a level of traffic that will easily double or triple your travel plans. So I headed out early to run some errands and have lunch with my buddy Phil Yang, who also happened to work at RS as a talented graphic designer. So when I pulled up, Rod already had the 935 up front and center and looking ever so lovely in their unique space. As I walked around the premises, I asked Rod if he could move the 935 closer to the front gate as I wanted to capture a bit of the Porsche in its home state.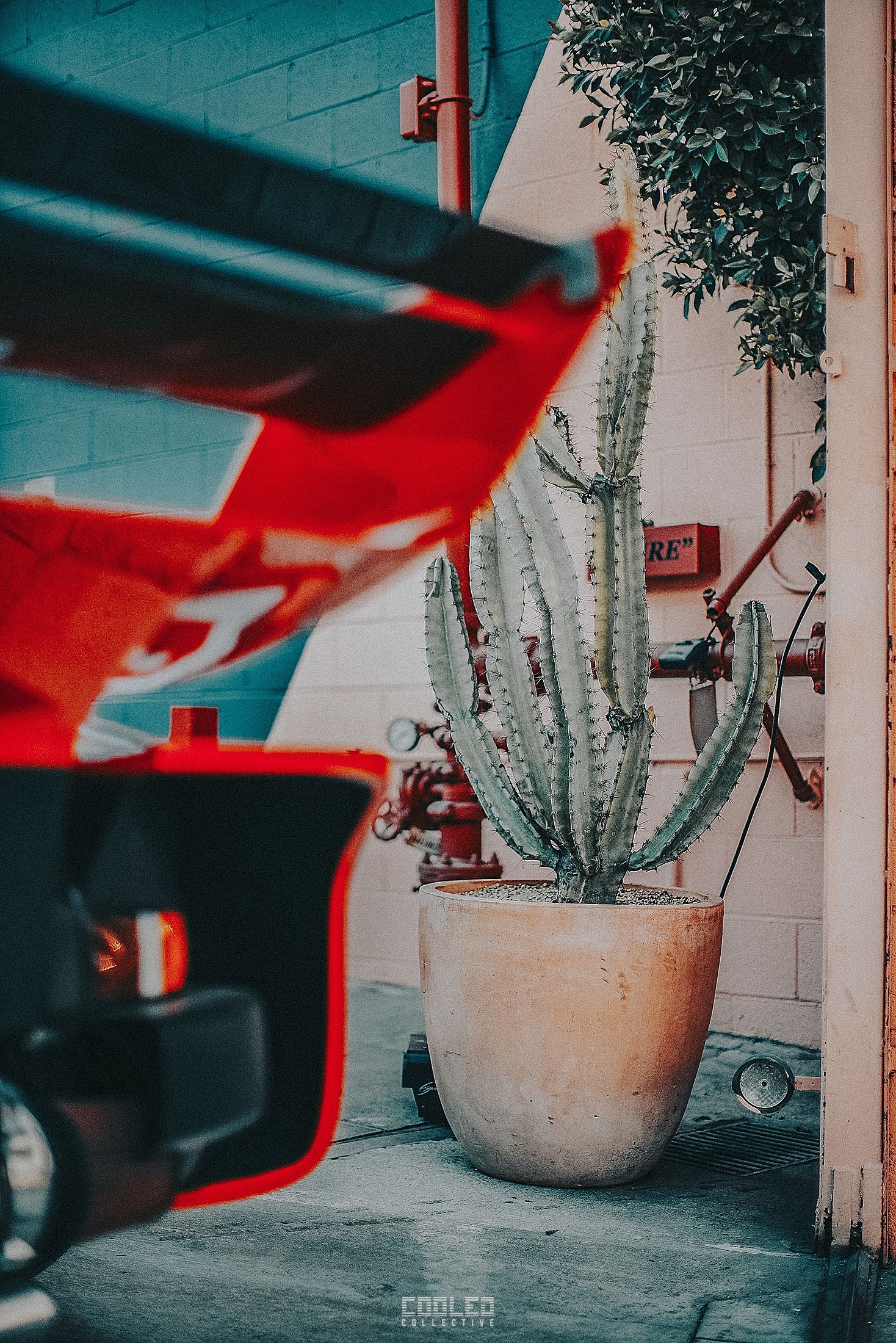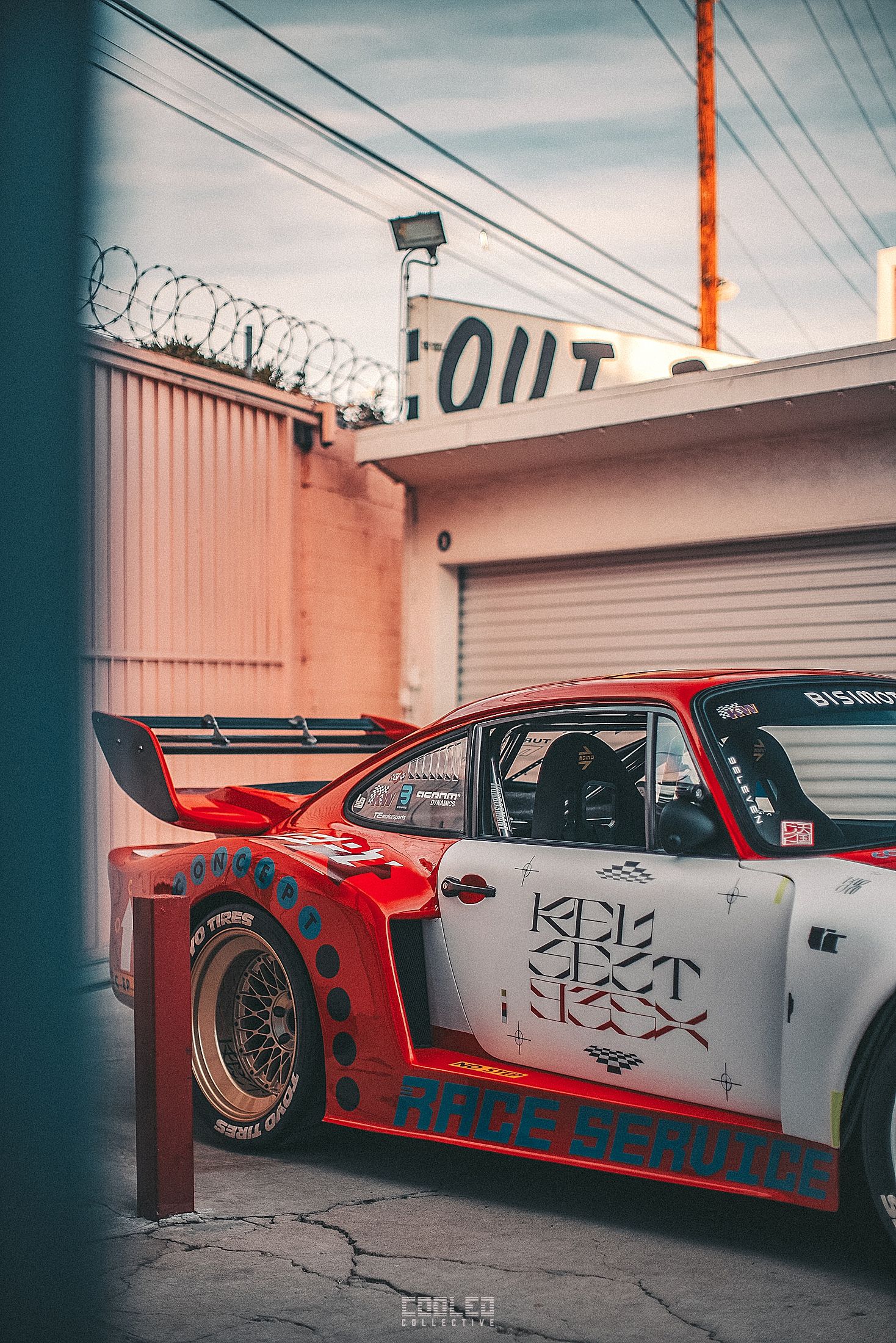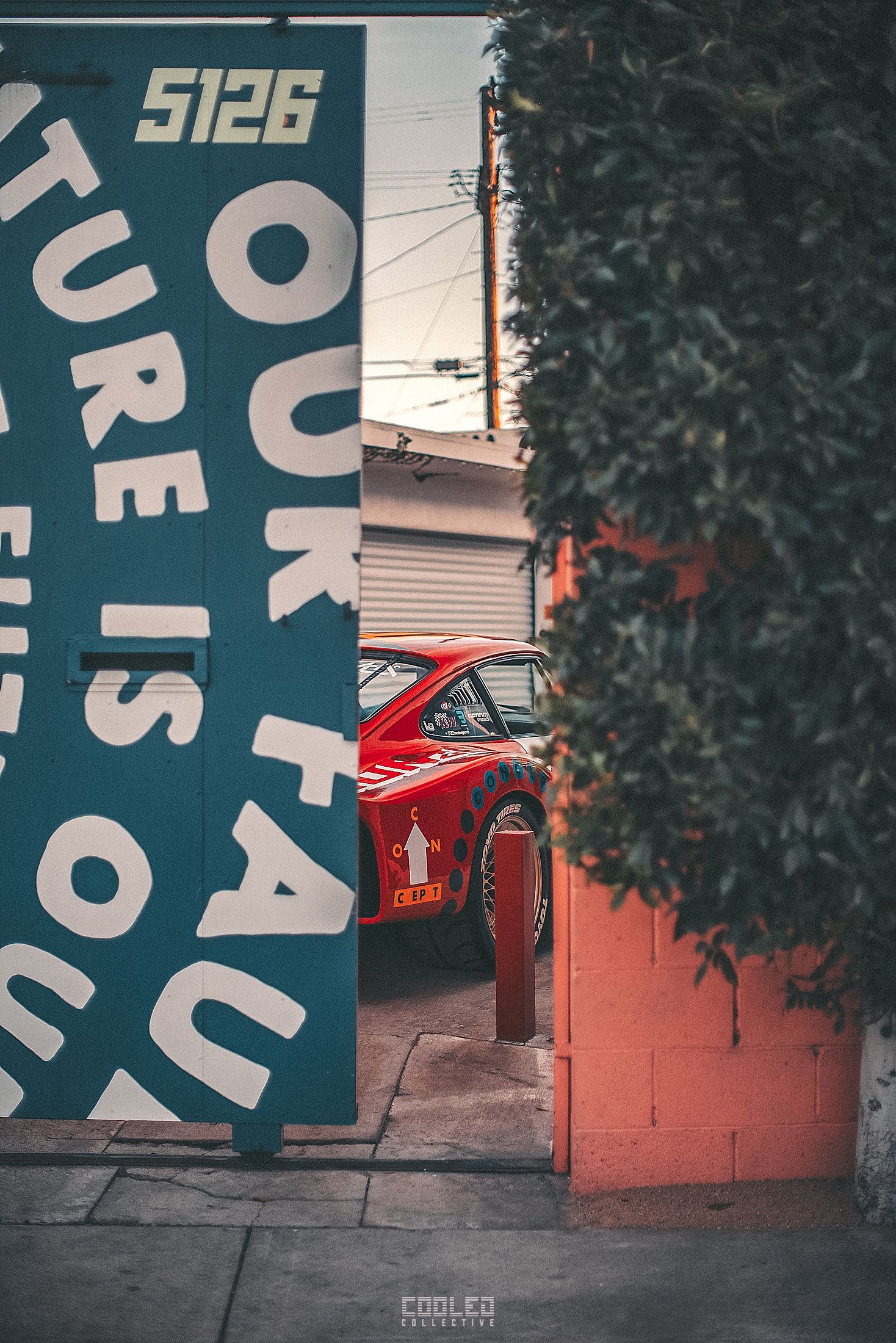 I originally picked a late afternoon time because I wanted to get in some hard shadows that split the RS space but when I showed up, the shadows had already moved on and the clouds were rolling in and out all day. So it allowed me to shoot with both diffused lighting along with direct light.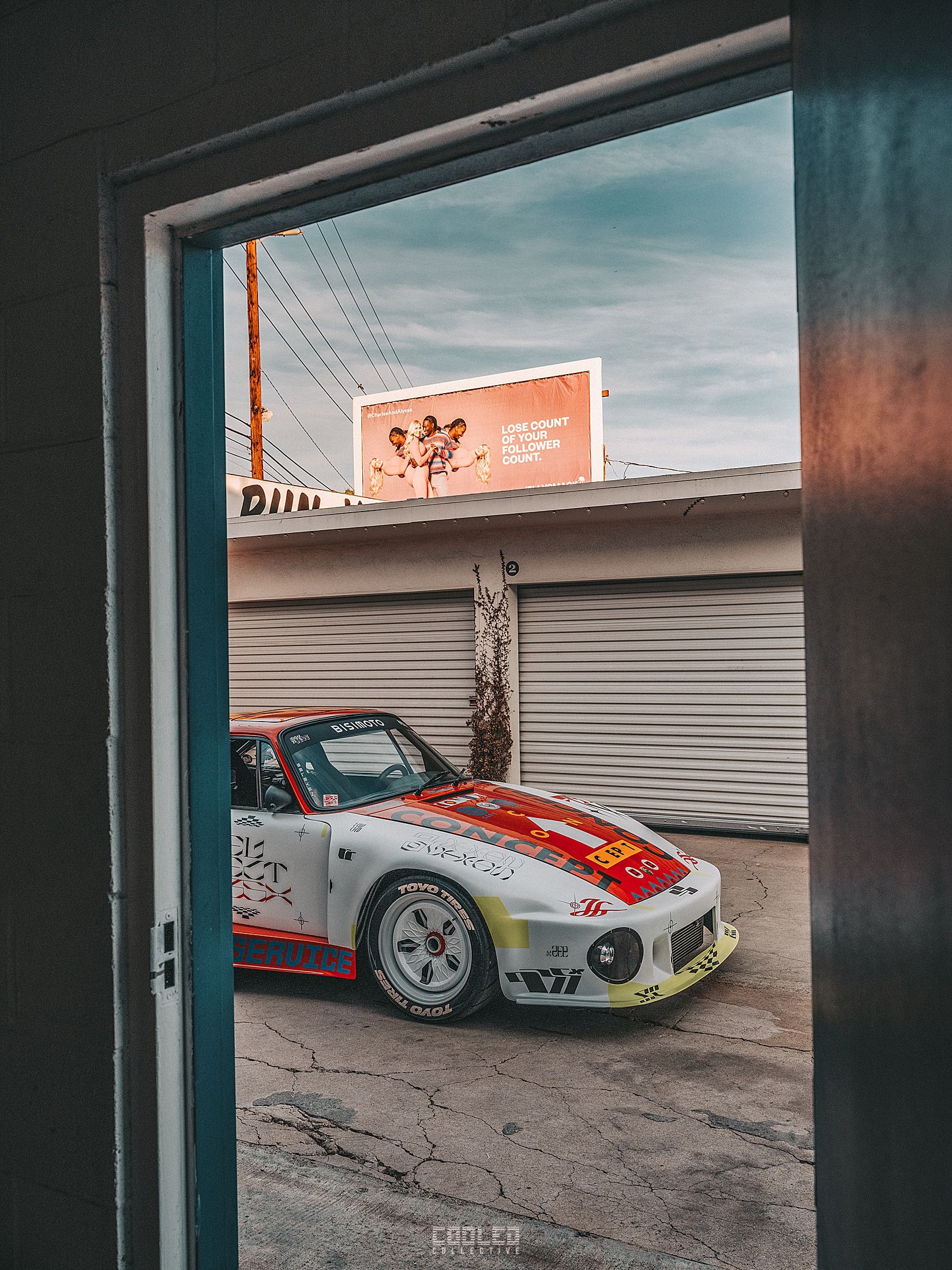 With the help of Phil Yang, we were able to grab some snaps of Rod posing in front of the 935 with the matchy matchy neon. Which inspired which?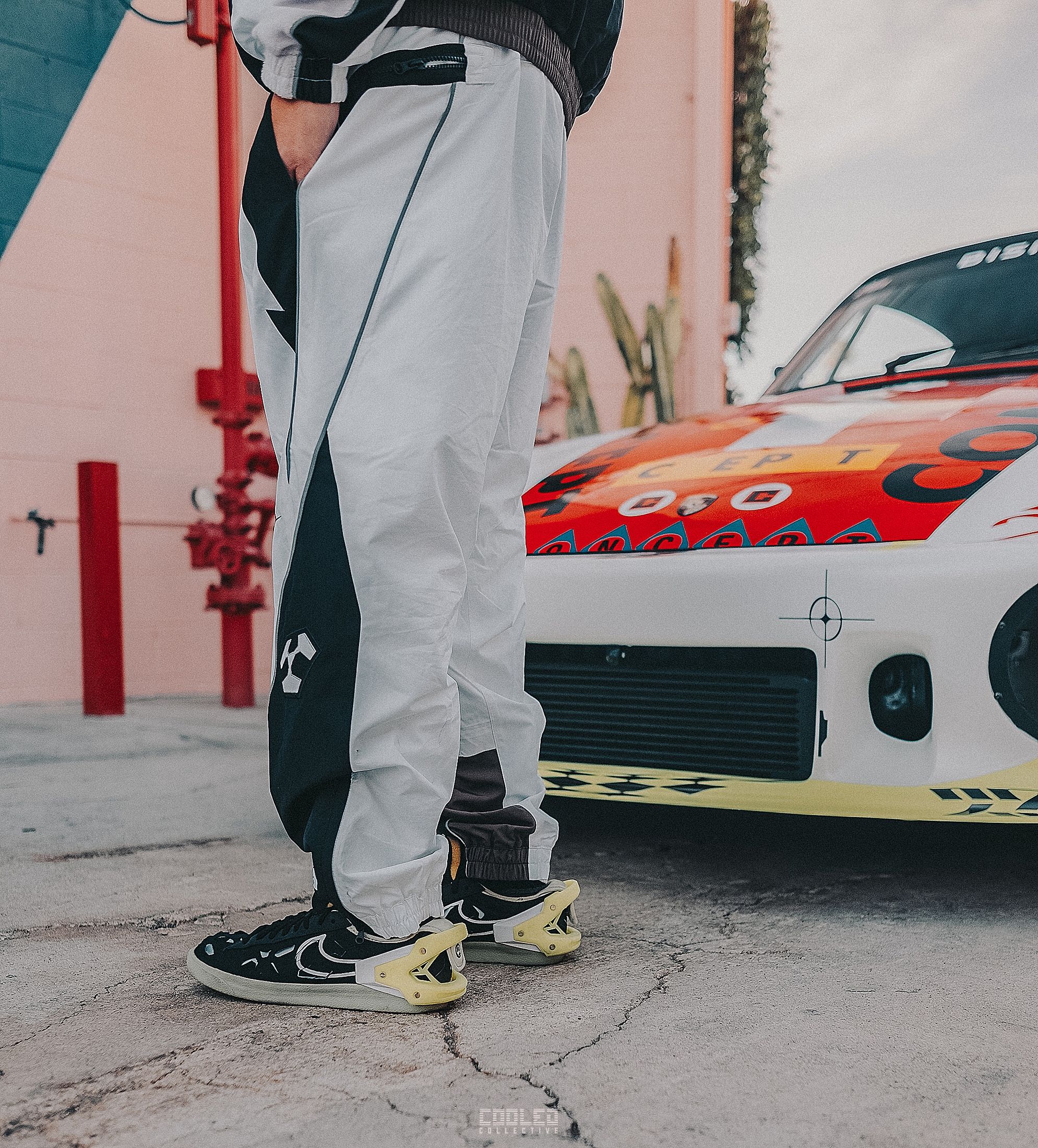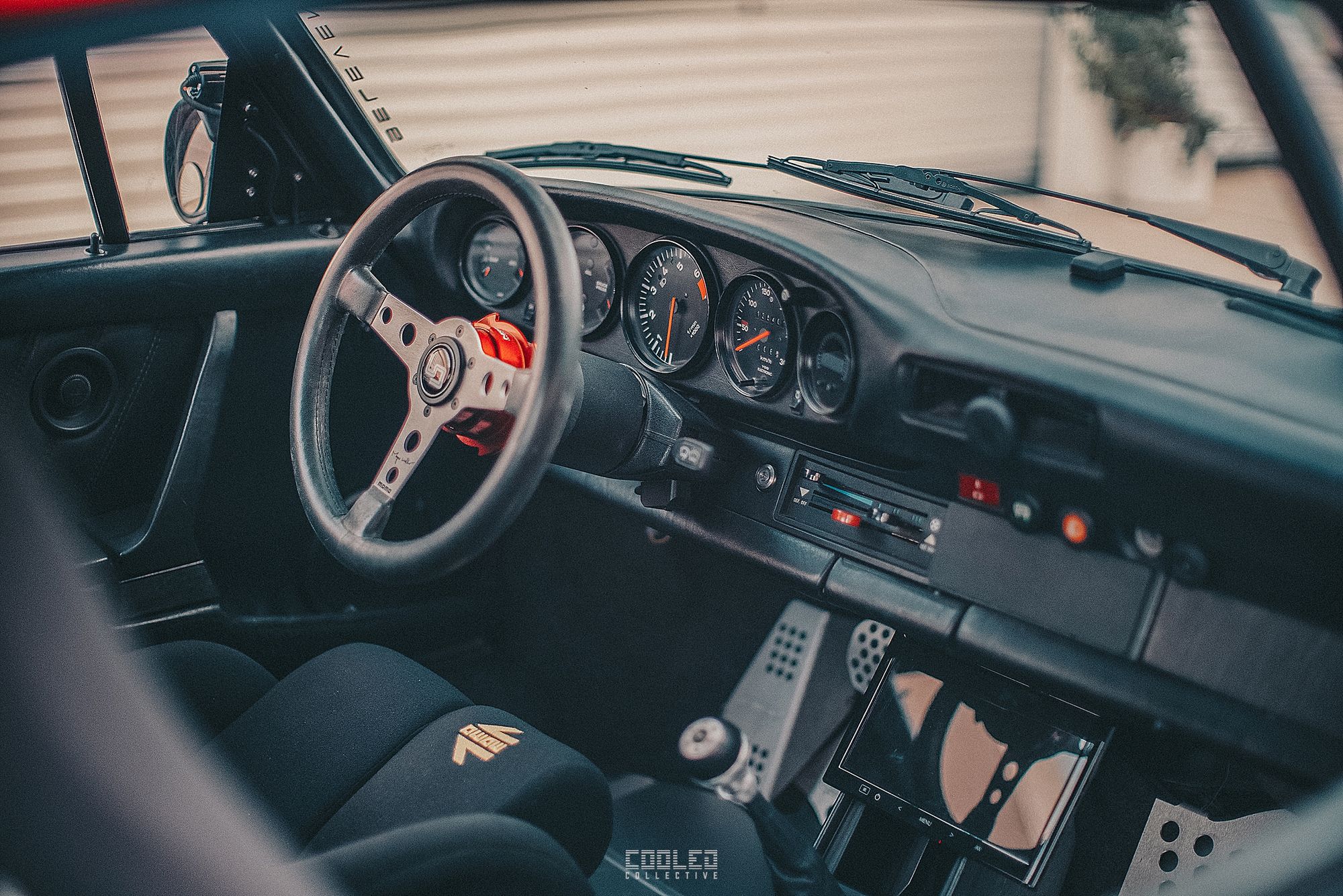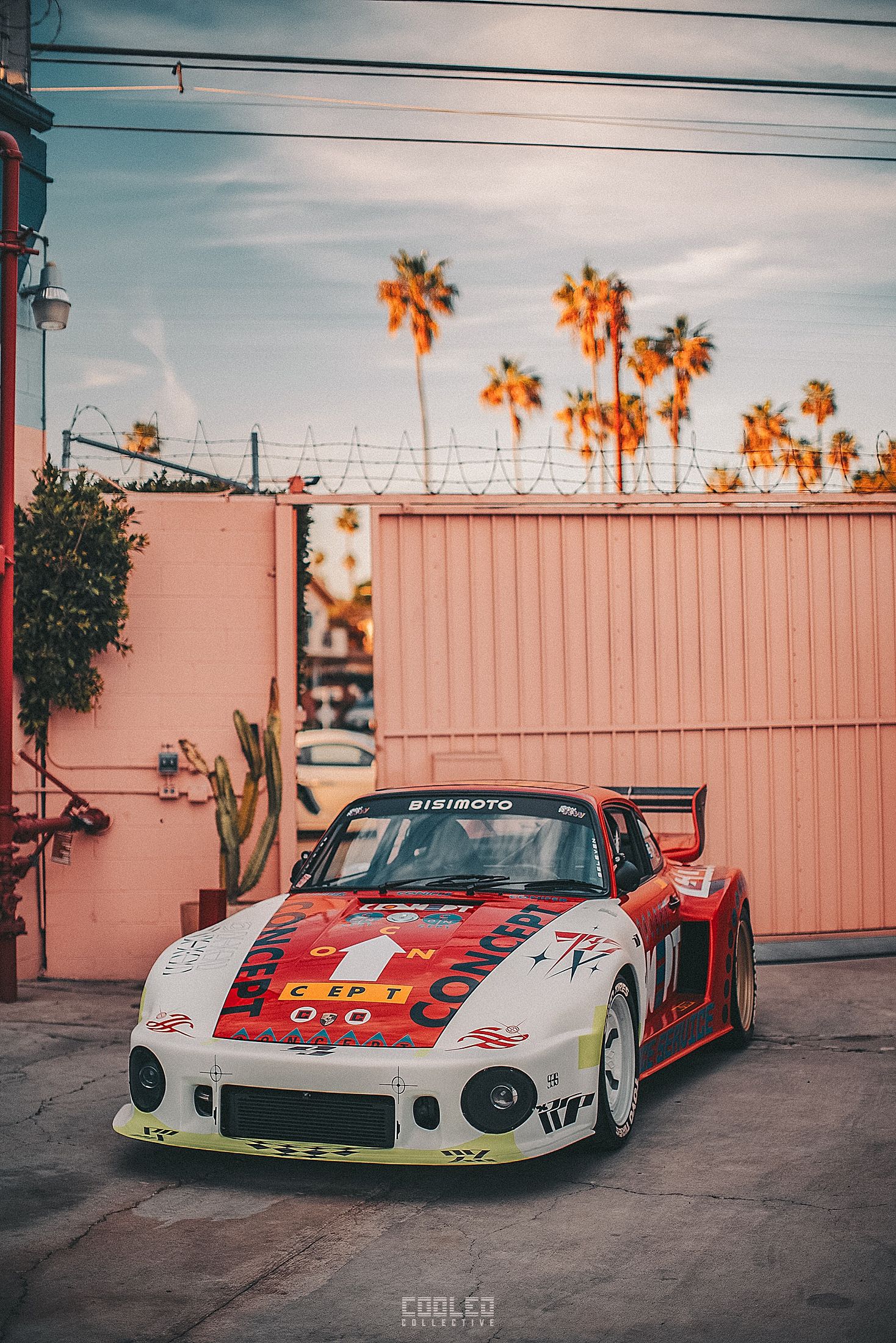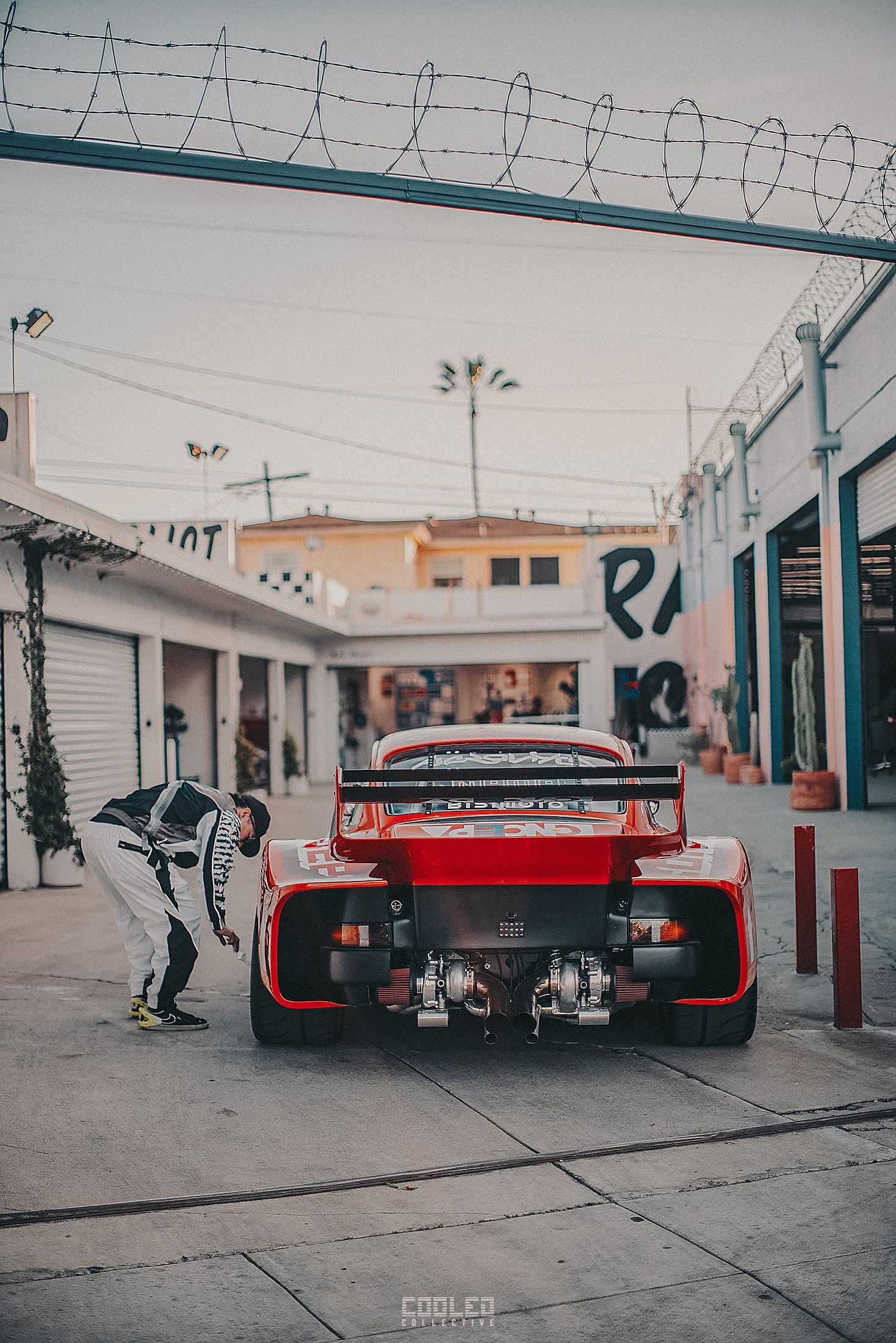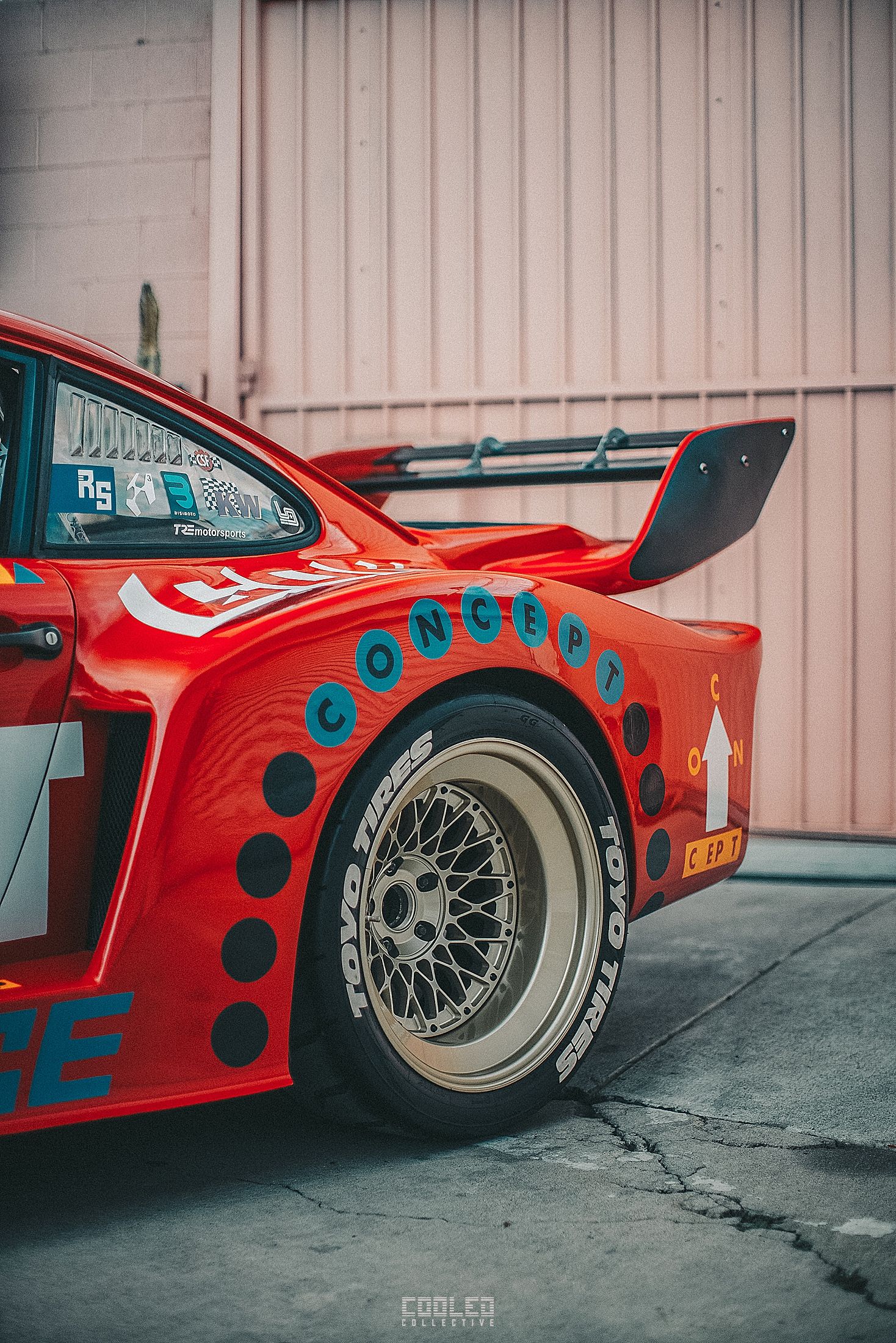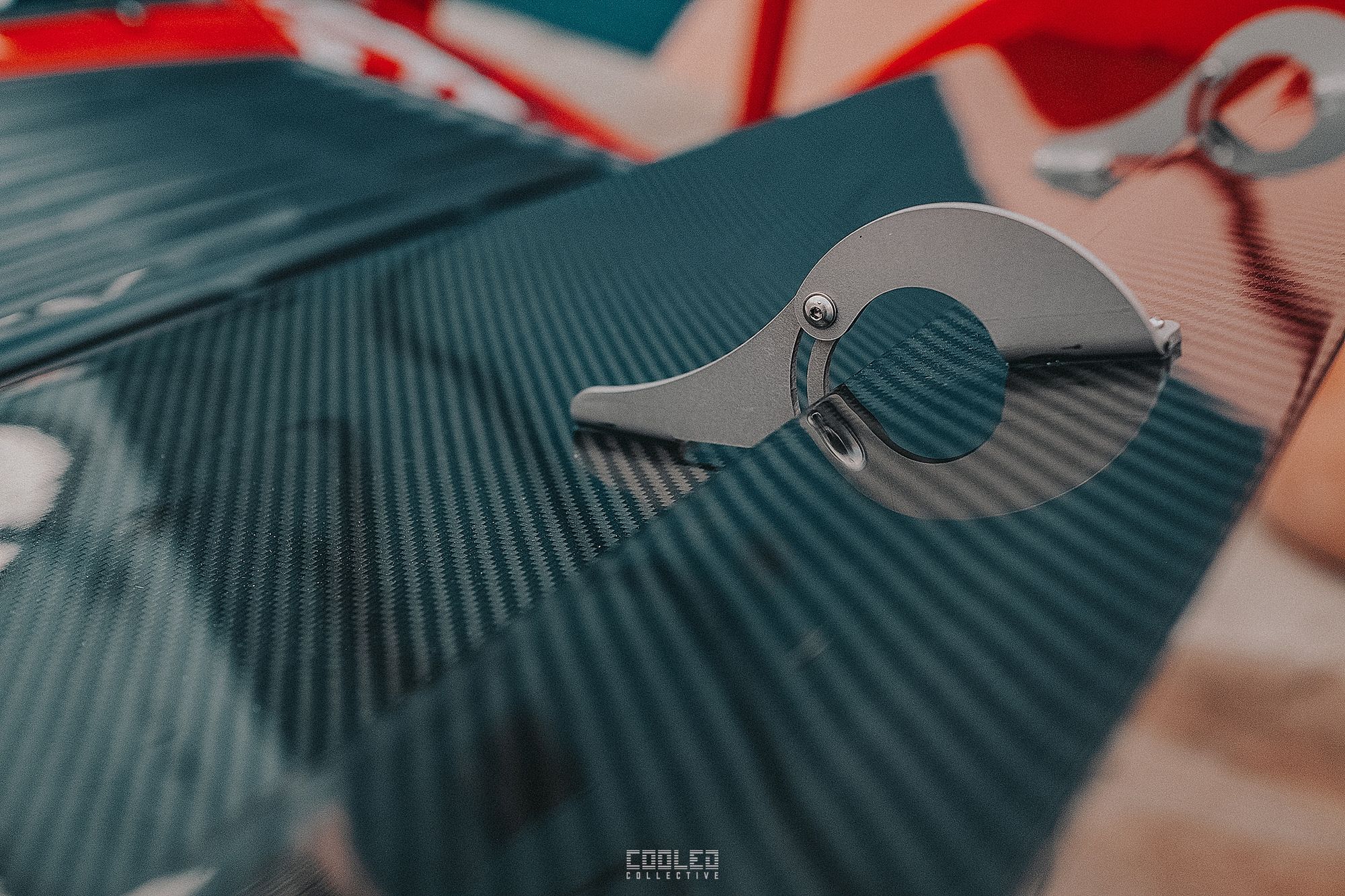 The halo shot came after the sun set behind the building a bit and I was able to get some diffusion. Originally I wanted to play with the shadows a bit but the way they were laying down the west, it wasn't really all that interesting. Did a little bit of a play on heavily modified 935 and a bone stock RS America in the shot. Kind of cool to see the contrast in this single frame.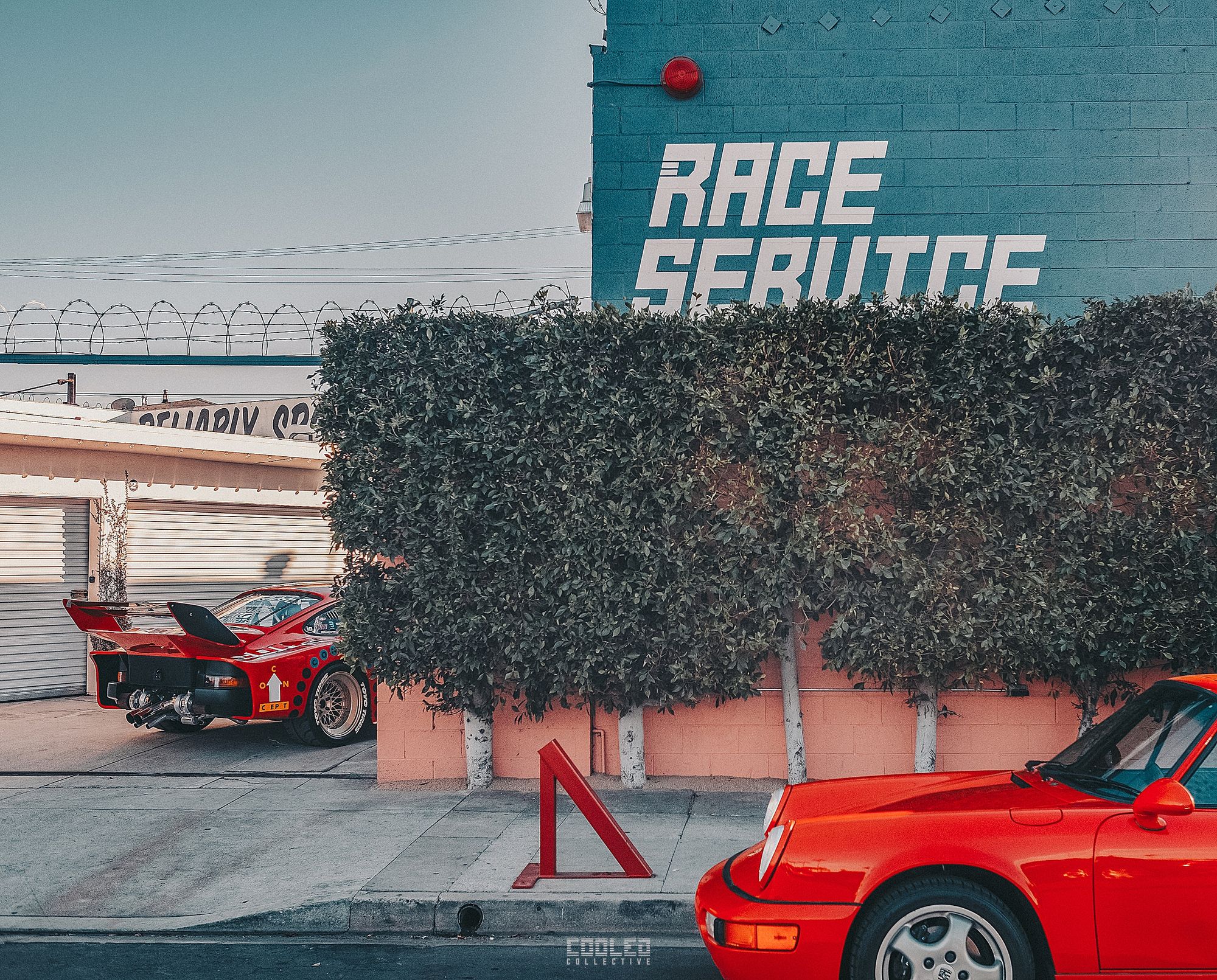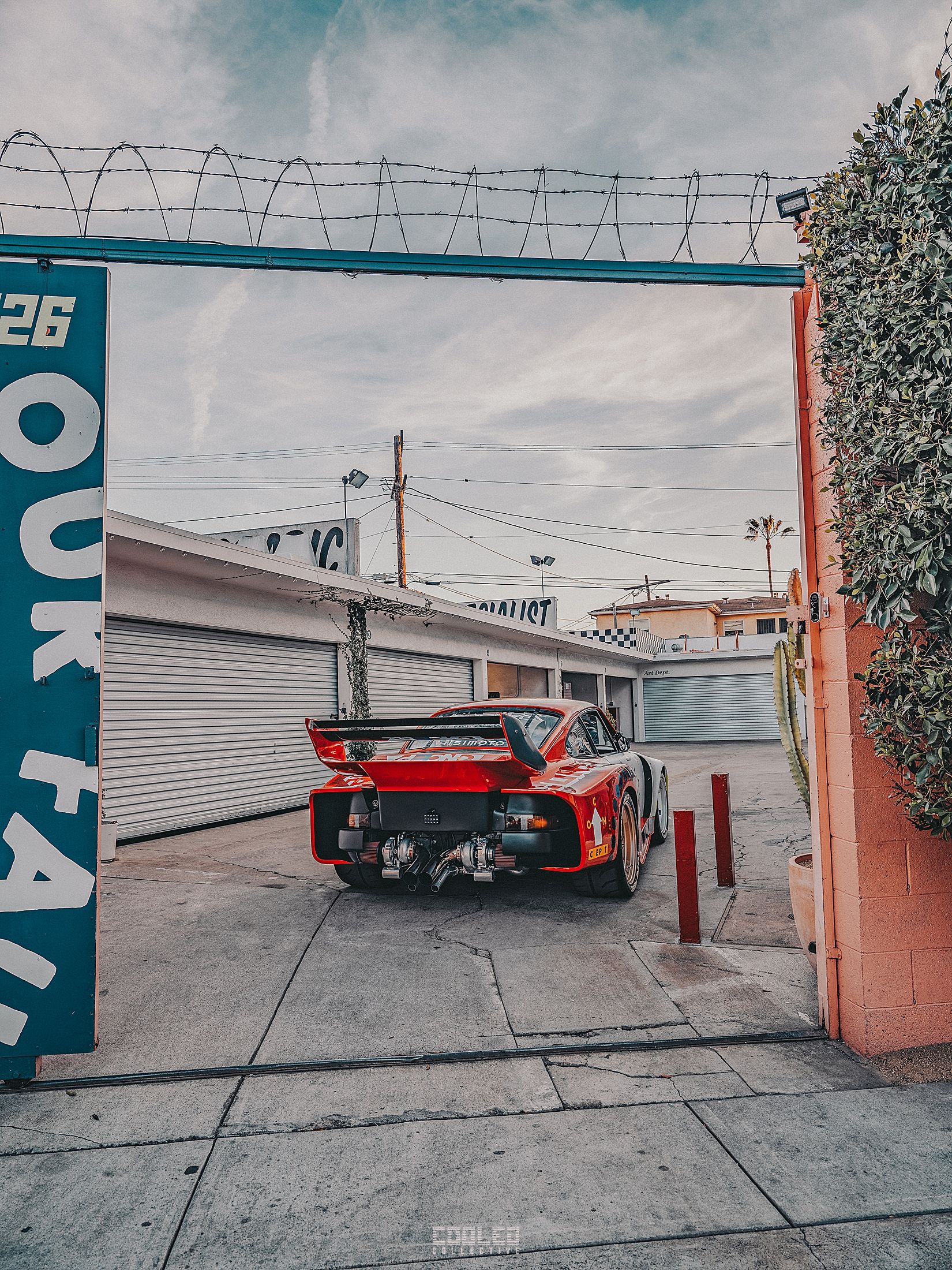 As the late afternoon turned into rush hour traffic, you can start to see the energy building on the main road. It was really a pleasure to meet with Rod and get to shoot the 935 in a private setting. At the time of the shoot, it wasn't yet registered so it will be cool to see this beast on the road once Rod gets to that place. This is a prime example of 2022 and all of the elements that come together and the sum is greater than all of its parts.
Thank you Rod for taking time out of your busy day to let me come and have some fun with your mean machine. It was a pleasure on all levels.
Drew Manley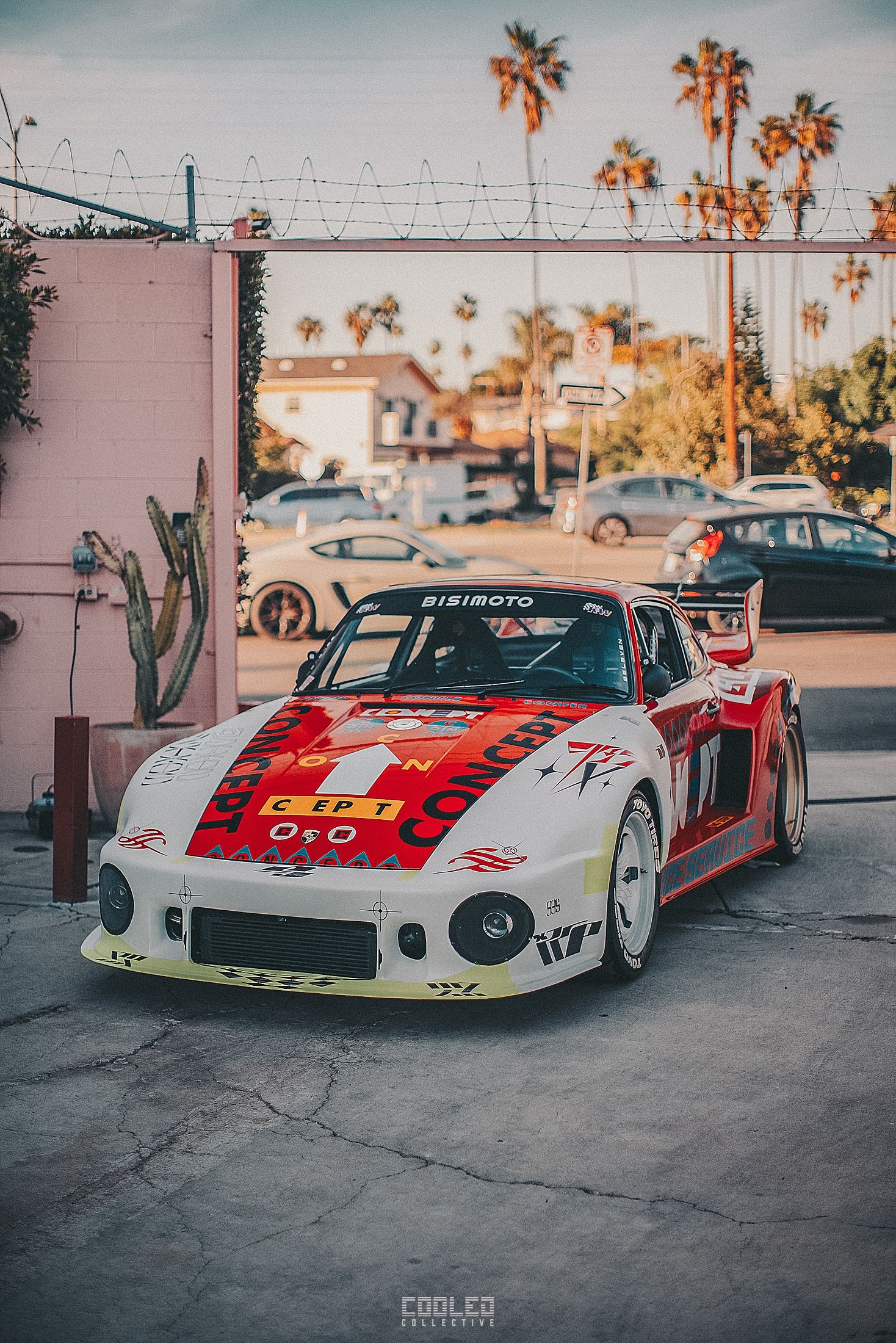 Gear used:
Sony A7r III
Fuji XT2
Fuji GFX 100 MF
Canon 24-70mm 2.8 Mark II
Fuji XF 23mm 1.4
Fuji 32-64mm 4.0
Photo Dump: