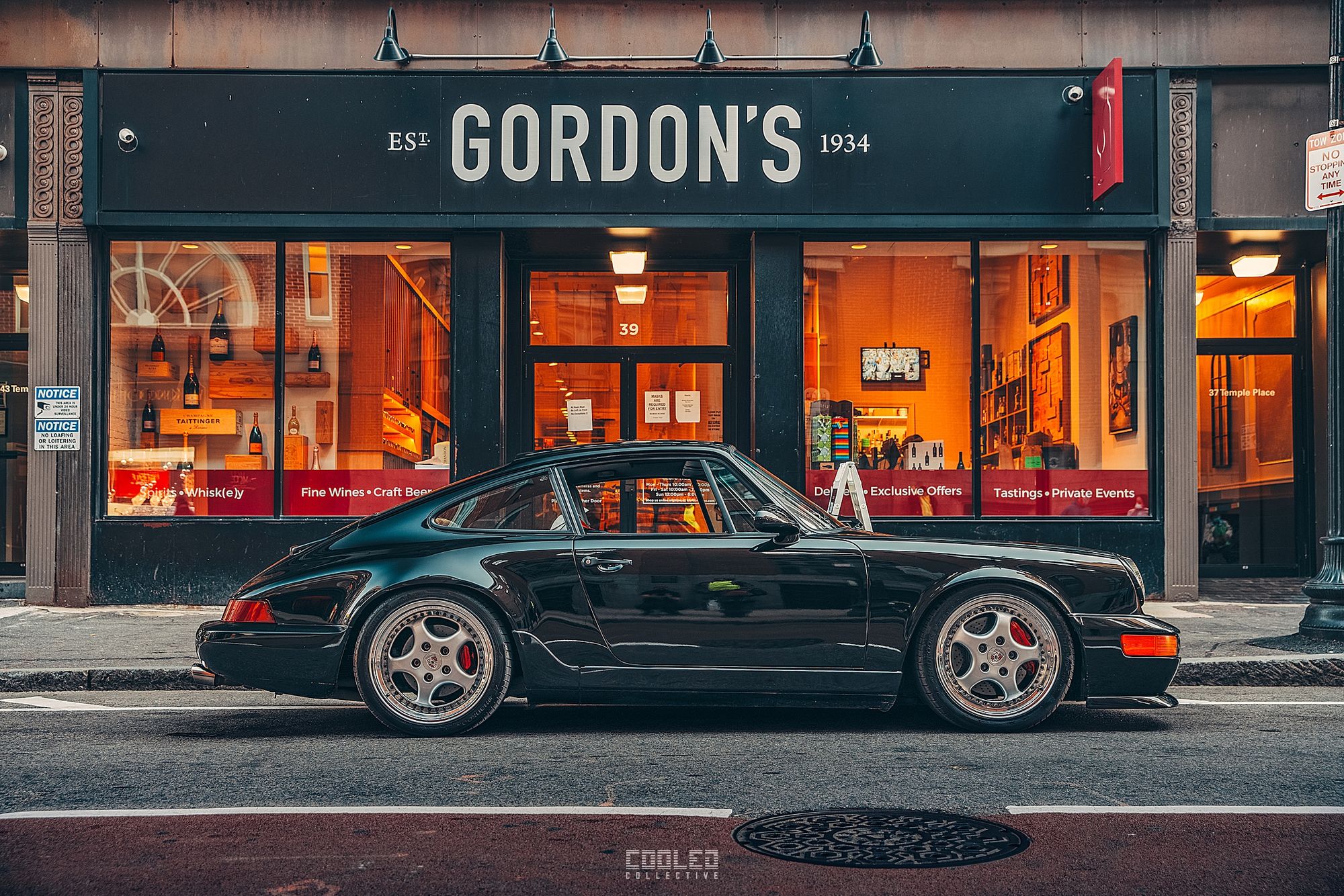 Last fall, I decided to take a trip to Boston, MA with my wife and son. I get asked a lot why I ended up in Boston but it was mainly due to the fact that my wife who loves to travel has never been to Boston. She loves watching movies with Boston, the Universities, Matt Damon, the accent, Matt Damon... did I mention Matt Damon?
Why I was out there, I took on a few commissions and ended up shooting two black 964's. Quan with the converted targa which I blogged prior (check it out here) and Pat's Carrera 4.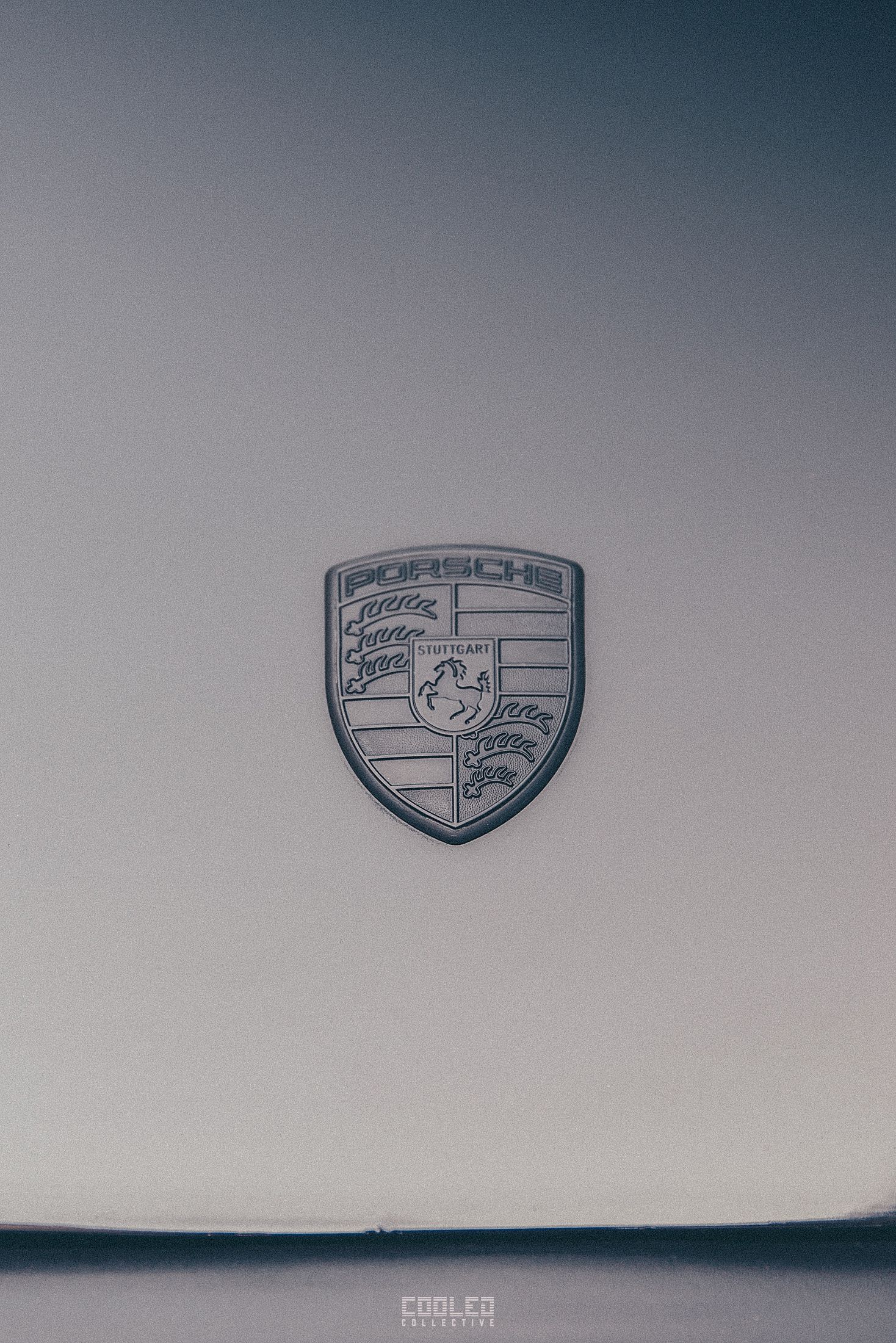 As you can see in the images, Pat's paint looks pretty solid and if you know a thing or two about 964s, they all have orange peel. When Pat originally got his 964, he knew having clean paint would be a priority so he had some work done. The reflections that shine back on his C4 are just cherry.
So many elegant touches on his C4 such as re-leathered Recaro A8 with red stitching, 9elevenheadlight projectors, RH Speedlines and many other upgrades to make the driving experience much more crisp.
We actually met up right by my airbnb, which I later found out was on a street called Combat Zone because of the high crime rate and soldiers that frequented the area. Luckily for us, there were no issues on that particular day. I grabbed a few snaps and then we headed out to find some spots to shoot.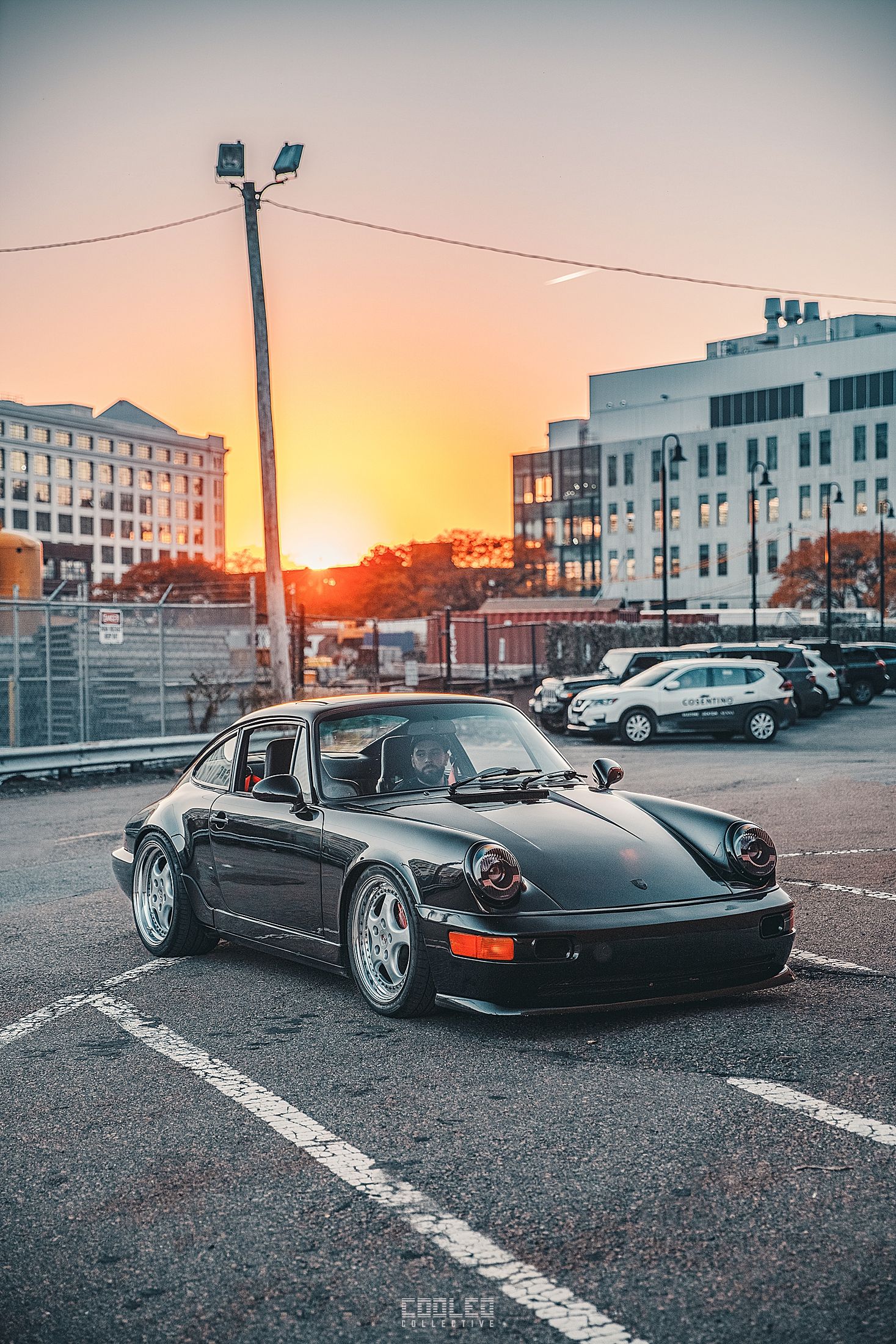 After driving around for 20 mins, we pulled into an industrial area and as we drove past a few of the industrial buildings, I noticed a steel warehouse that could be a sweet backdrop. It being so close to sunset, I ran into the warehouse looking to see if we could shoot inside but I was not able to find anyone. Only after walking into multiple offices was I able to find the owner.
The owner was a bit apprehensive when I asked if we could pull a car into the space but once he say that it was a retro Porsche 911, he quickly changed his tune. Cars actually united us and then Pat and Mark was able to carry on conversations about being business owners, metal and so much more.
Mike @mooch29 shot some behind the scenes for me. Mike actually hit me up and wanted to tag along on the shoot. He lived fairly close enough and glad he was able to part take in the activities.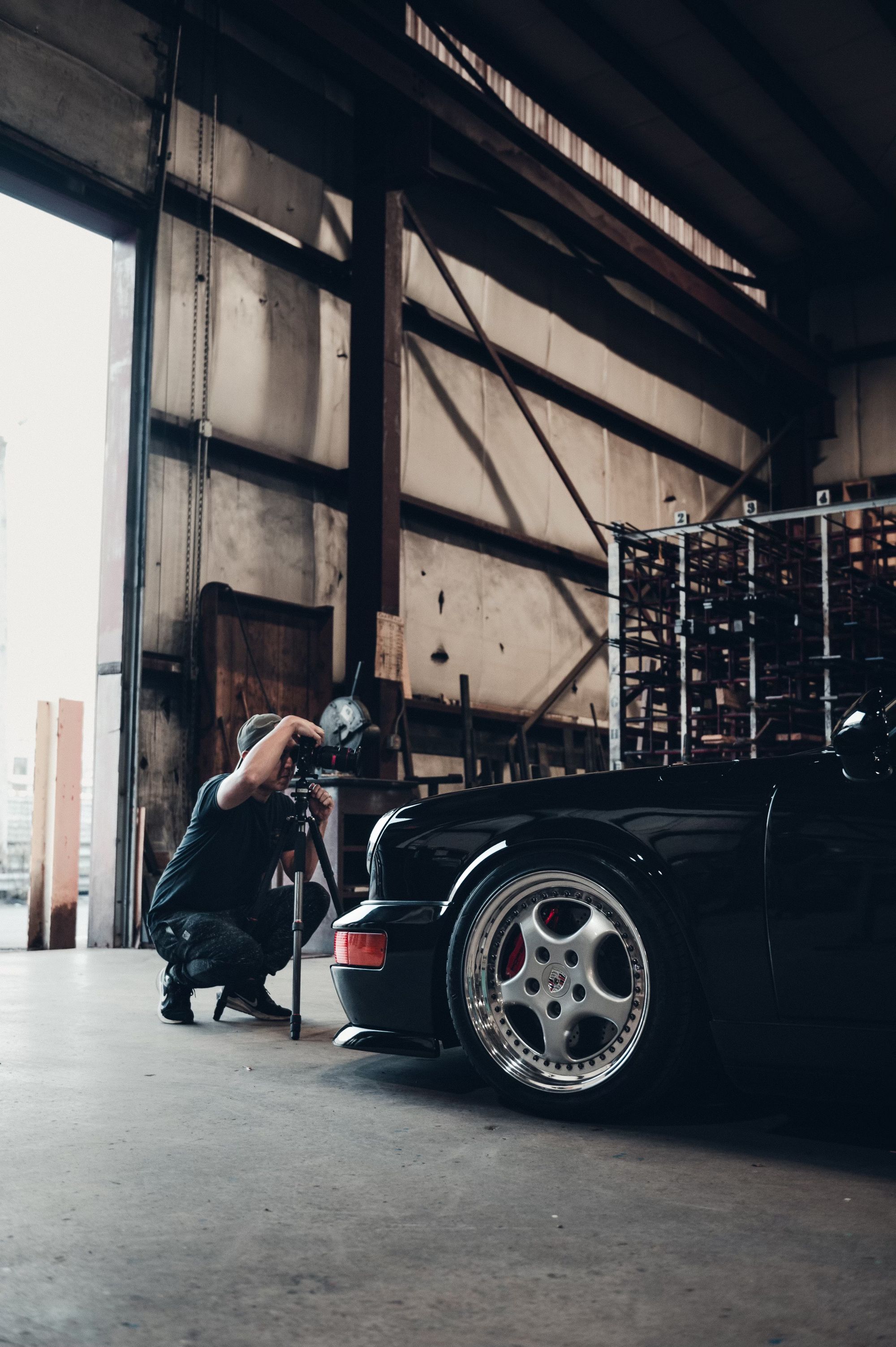 If you look above, you can see one of the oldest scales in America. Mark was telling us that it was his Grandfather's original scale when he started the business. Ended up being sold and then rebought decades later. Such a cool story. The scale is actually approved the state of MA weights and measures.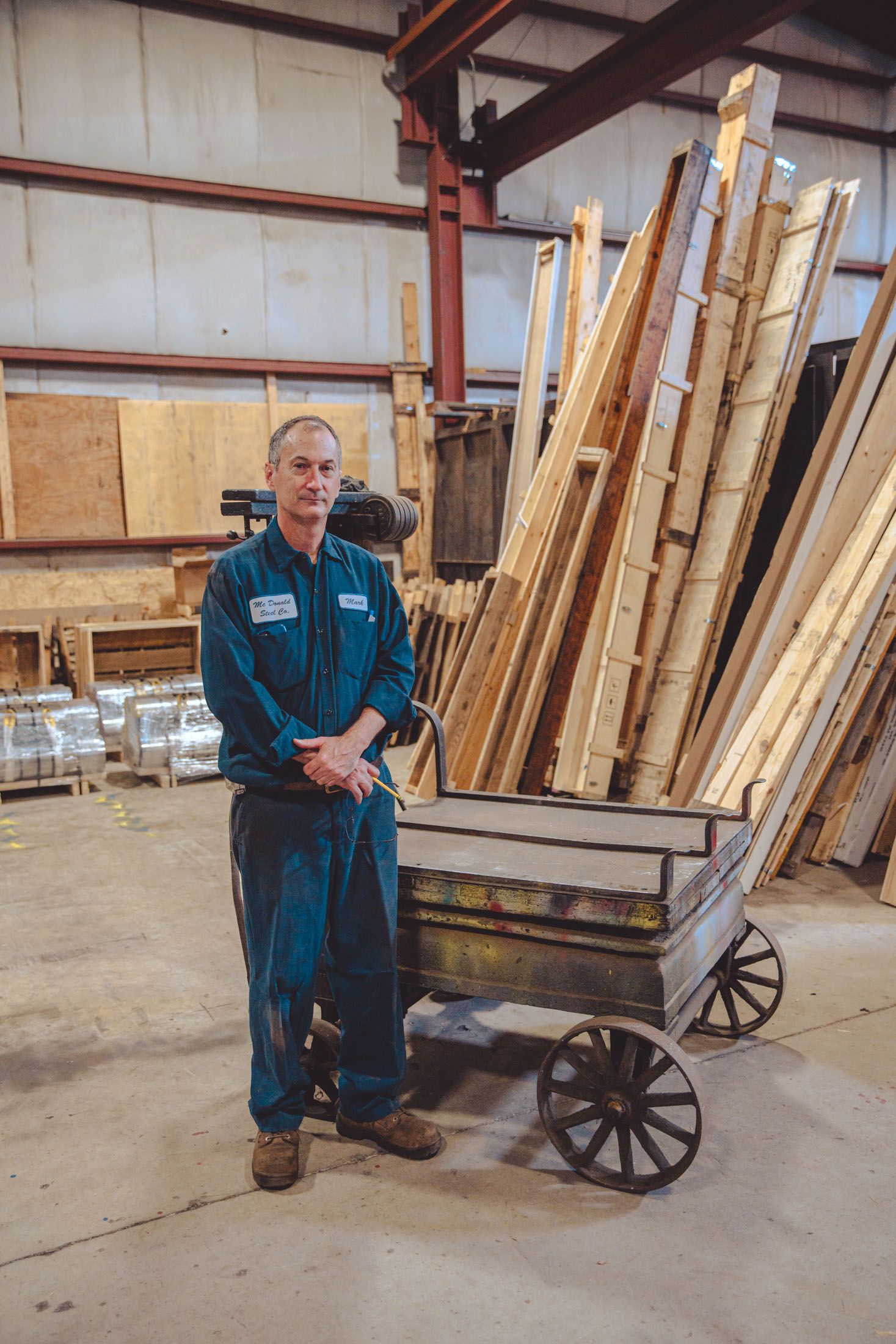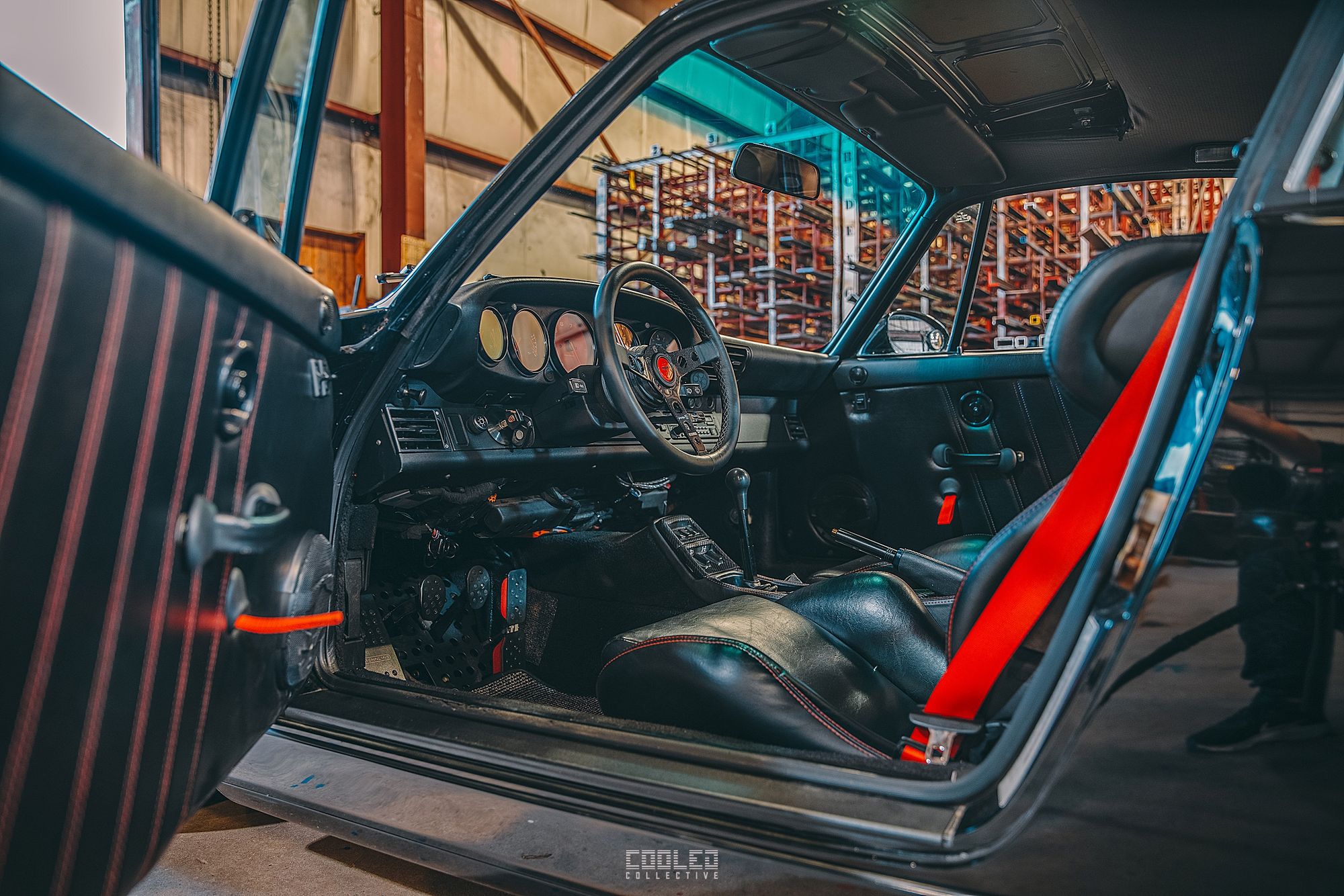 Pat has a lot of little touches of red throughout the interior of his car. The door cards have red stitching to match the red seat belt, to match the red horn button and to match the rev gauge that also matches the gas pedal extensions.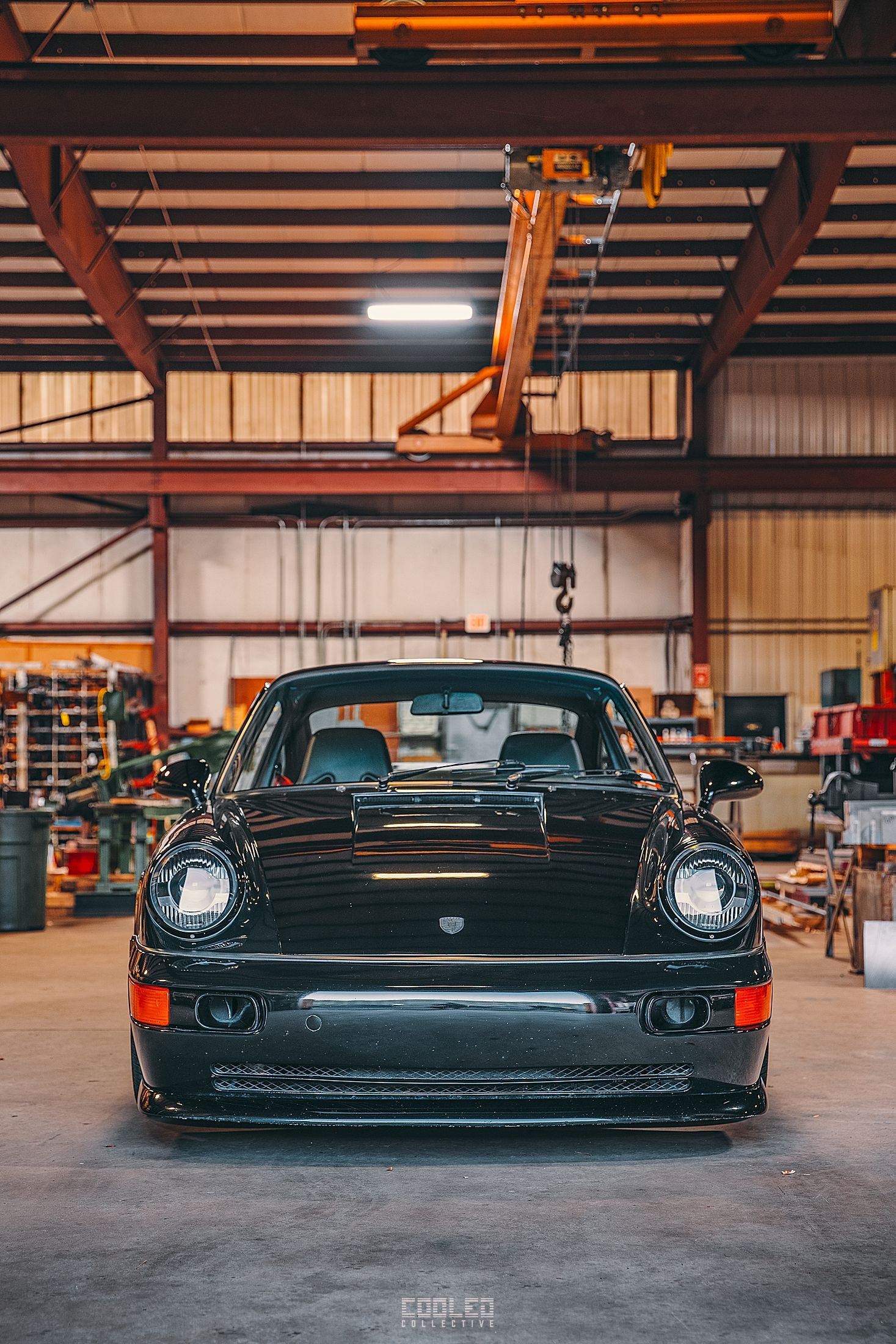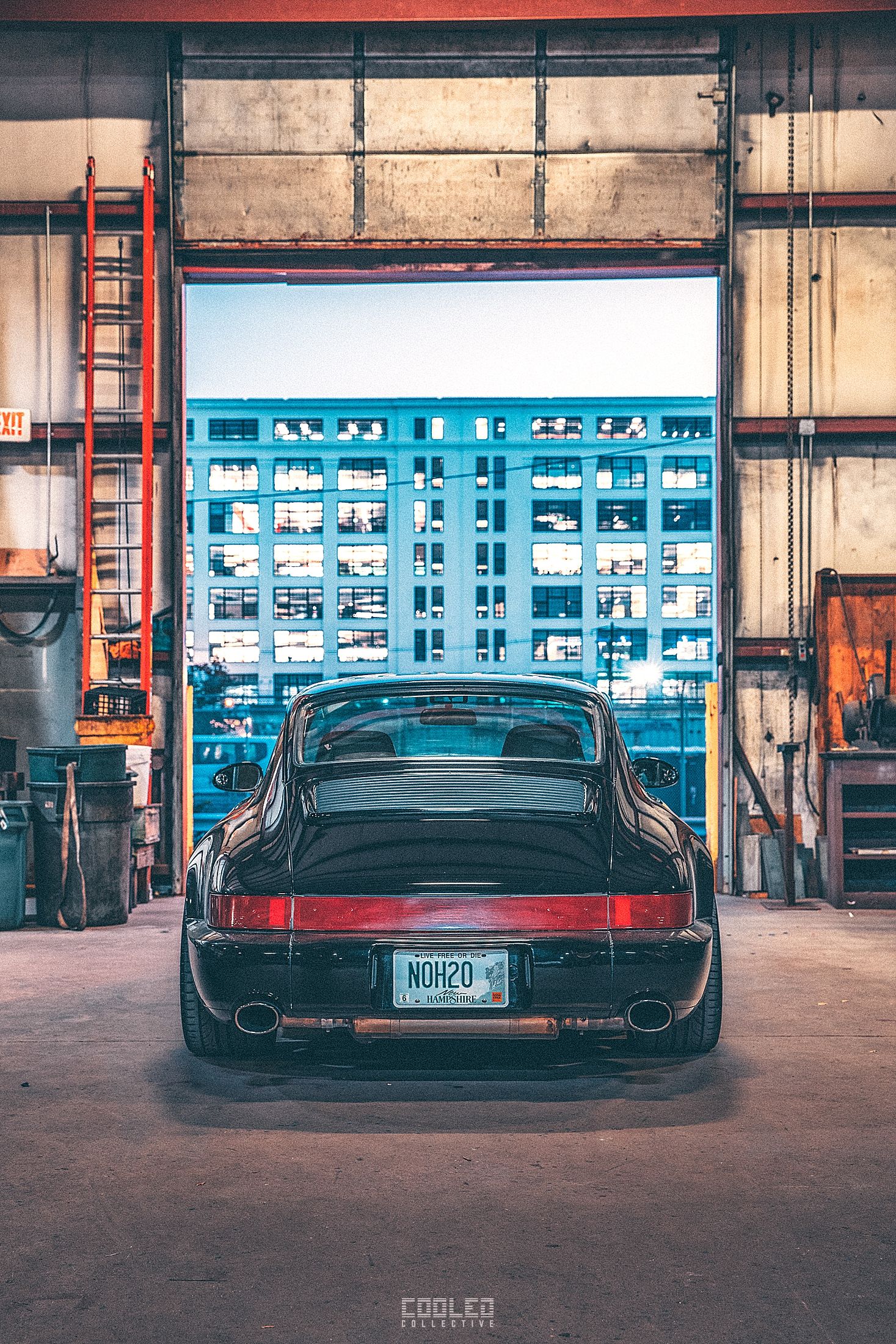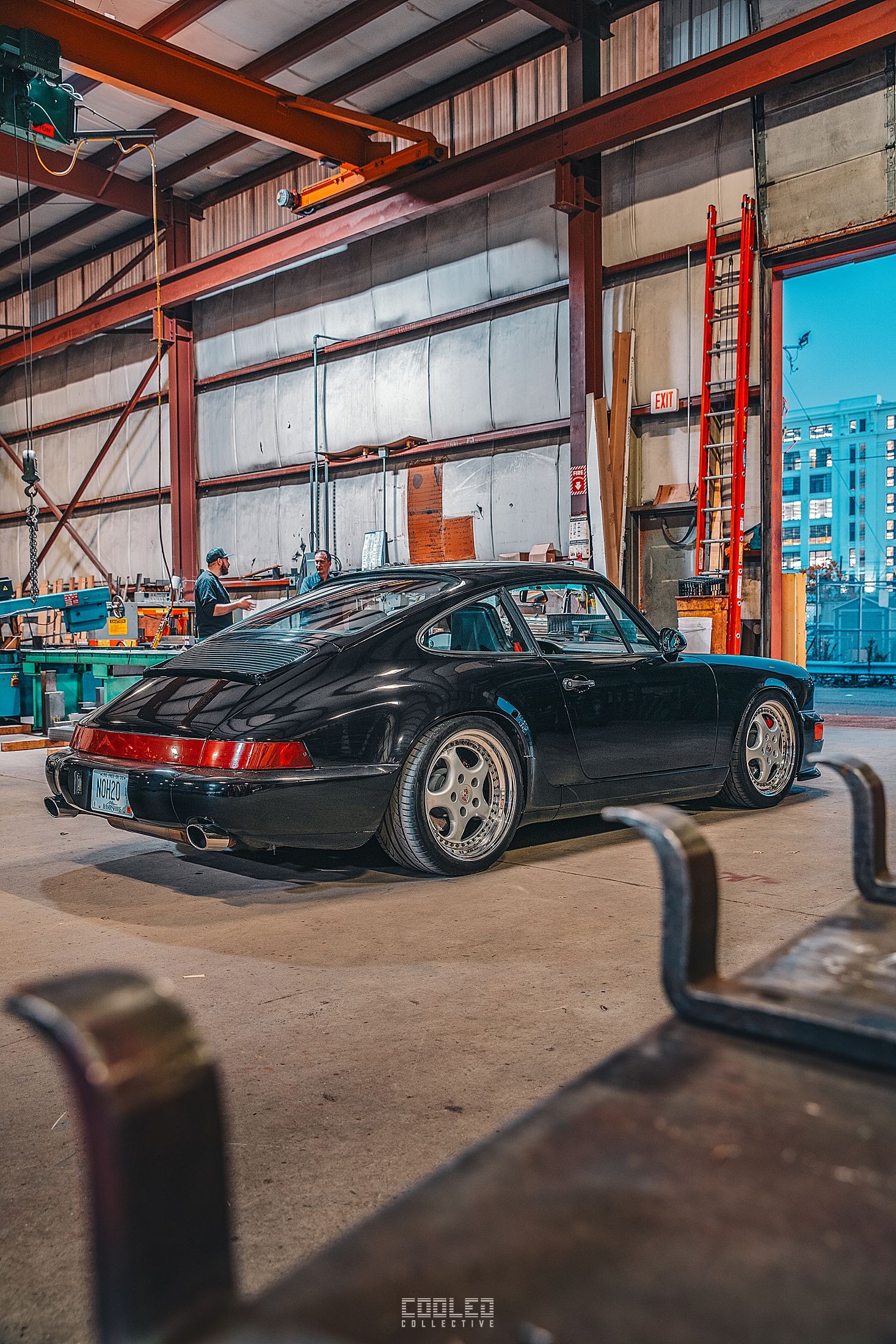 After we finished at the steel warehouse, we ended up shooting right down the street at a massive creative office building. We backed in and grabbed some naps of the car being heavily back lit by the building.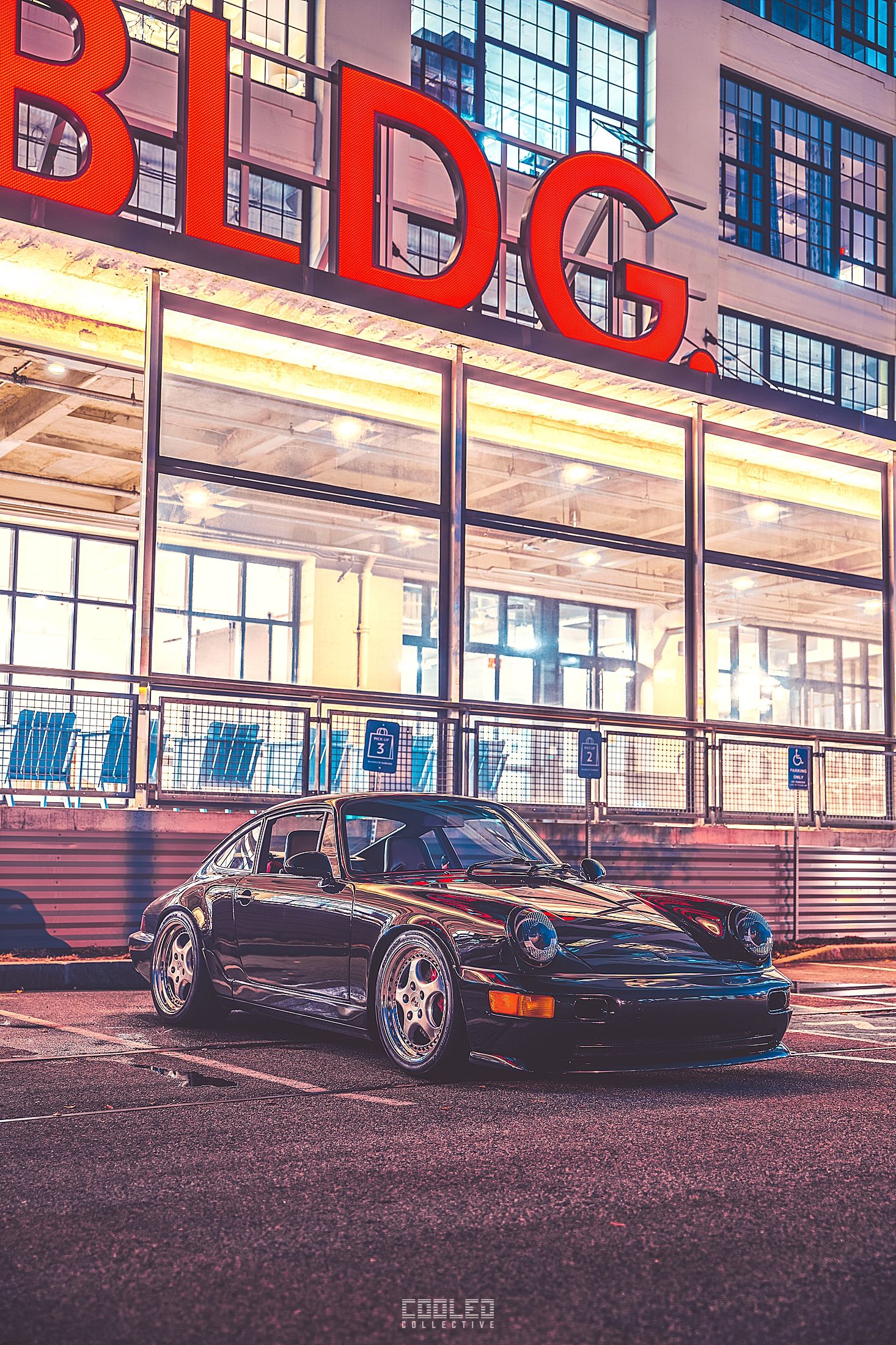 Then we ended up at the next location where we quickly got asked to leave but not before we snapped a few shots in.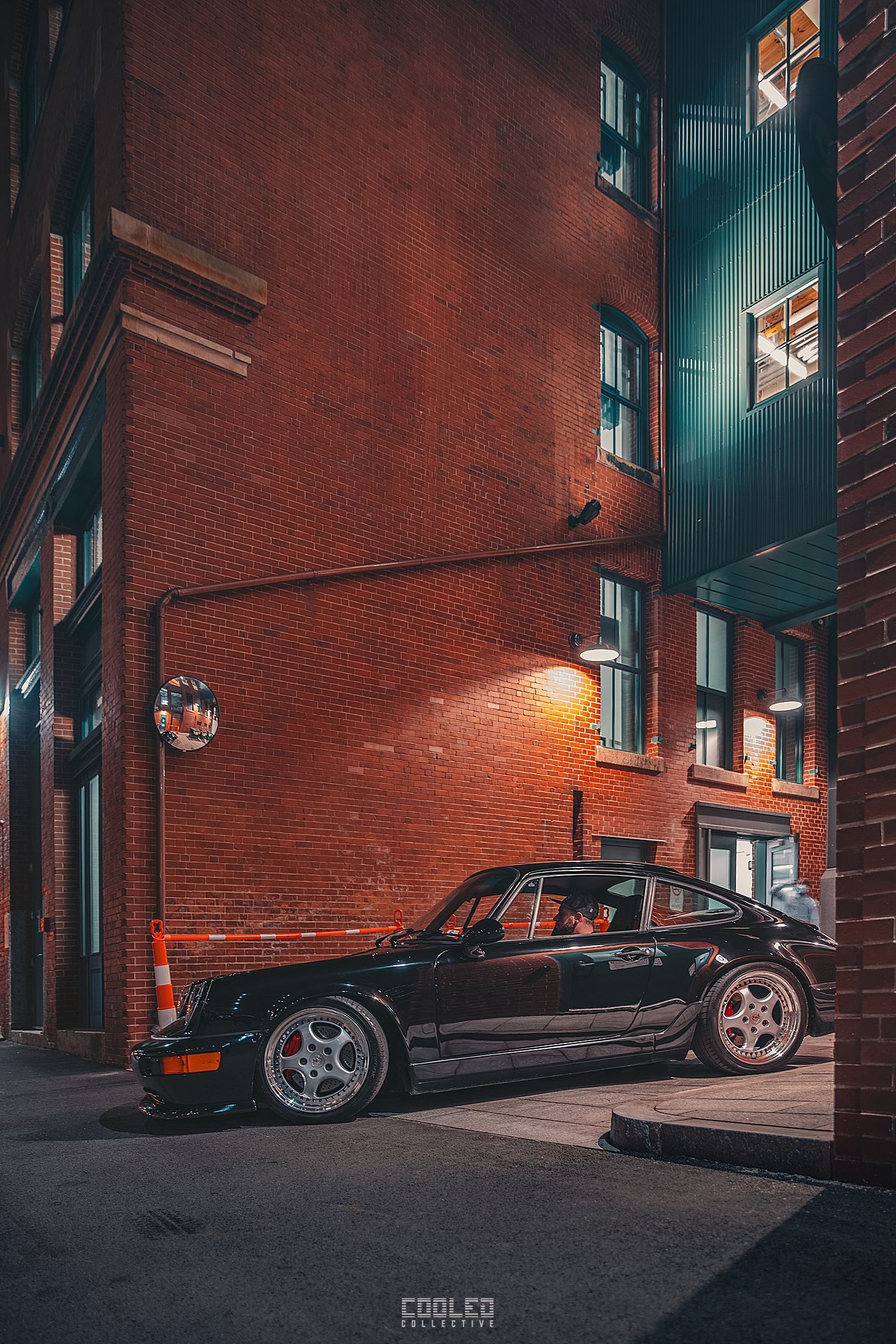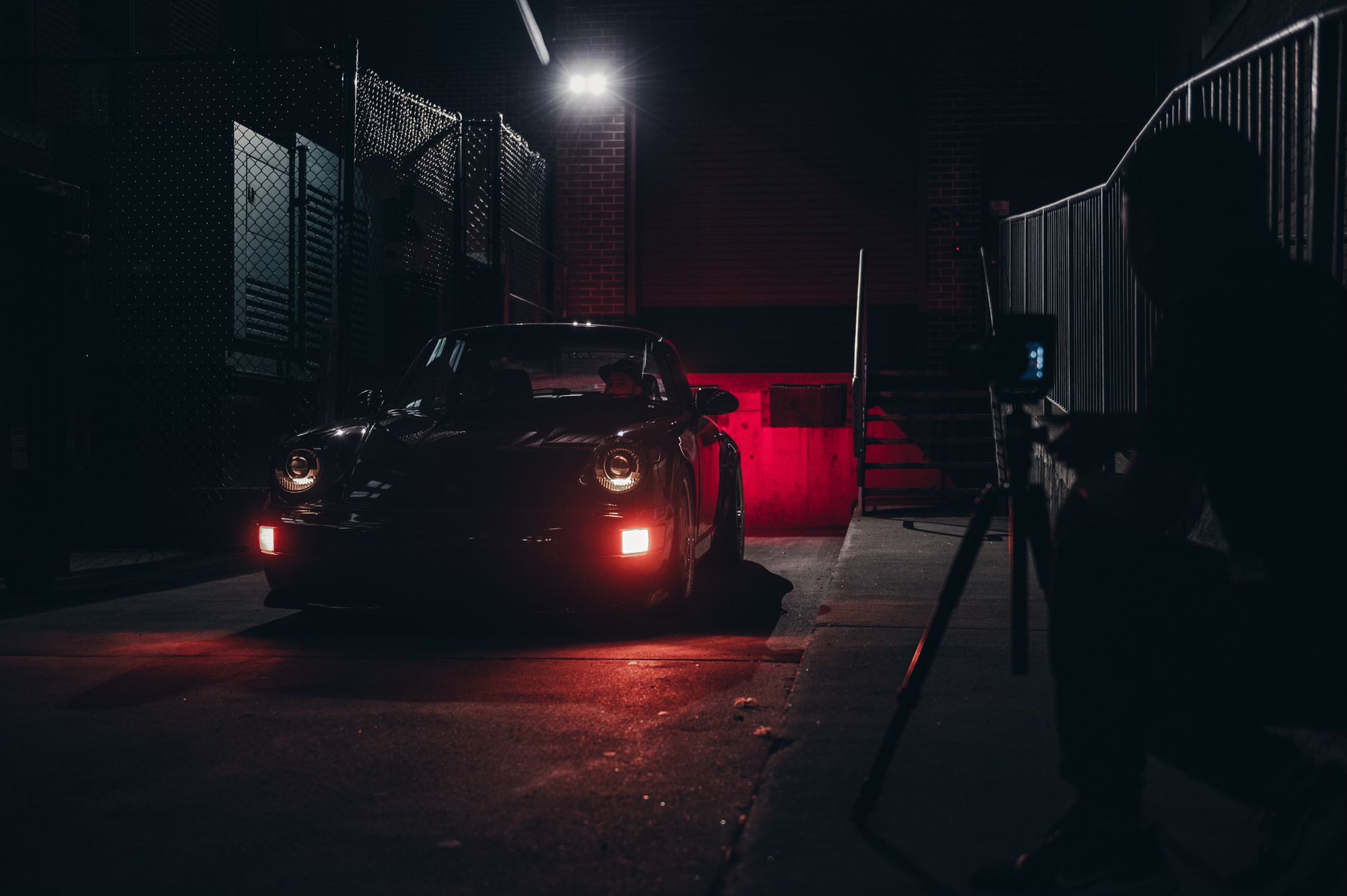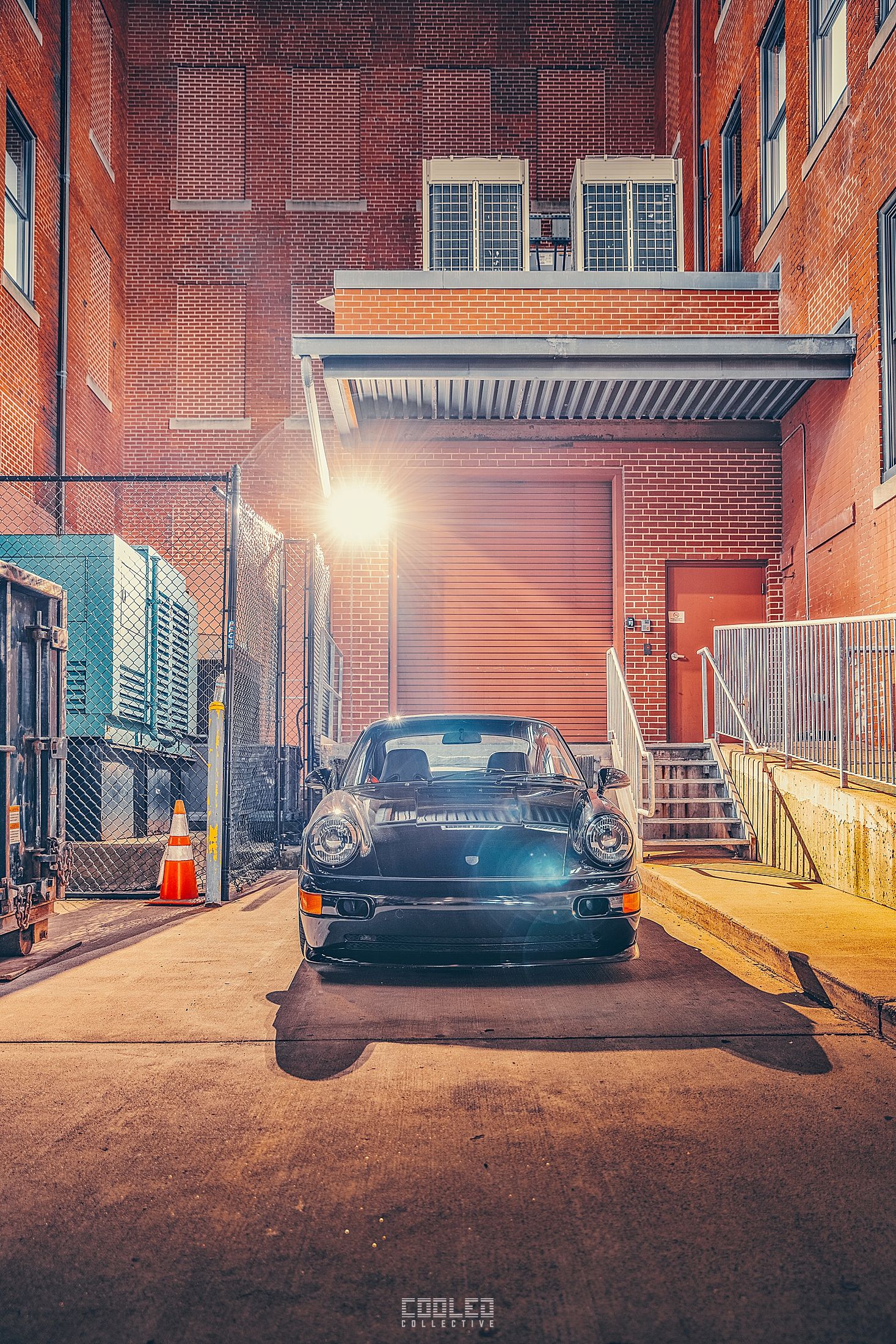 Our final location was down the street where we backed into a loading dock. I am always torn about how much to shoot and how much to hang out and chit chat about cars and life.
All in all, met two awesome car nuts, got to snap some photos and explore Boston. Always a pleasure to do that in a 964 with true enthusiasts.
Thank you Pat always for your support and friendship and thank you to Mike for hanging out and taking some BTS photos.
Drew Manley