Blog post brought to you by Meguiar's
A month ago, Esteban aka Esty sent me an invitation to a car show he was curating during Art Basel in Miami called MOTIV. Now if you have been following along, I have been traveling almost non stop since late August and the thought of visiting the fam out in Miami in early December sounded amazing but the closer I got to the date, the more exhausted my body became. New York, Boston, D.C., Las Vegas really took a toll on me and so Miami was most likely not going to happen.
Well that is until RJ de Vera from Meguiar's hit me up the week of and asked me if I was still going to Miami for Art Basel. Somehow, RJ hitting me up about it sparked a new interest and got me pumped up. So on Monday night, I booked a last minute ticket with a Cyber Monday deal and Wednesday afternoon, I jumped on a United 737 jet and headed off to Chicago before landing in Miami.
Once I finally landed in Miami, Esty picked me up at MIA and the timing ended up being glorious as he had to pick up a new Bronco Sport from the airport to take back to ASG Miami (they broker vintage sports cars and other cars as well). When we pulled up, they had to move some cars around before we headed to dinner. A Ford GT40 to be exact, MBN!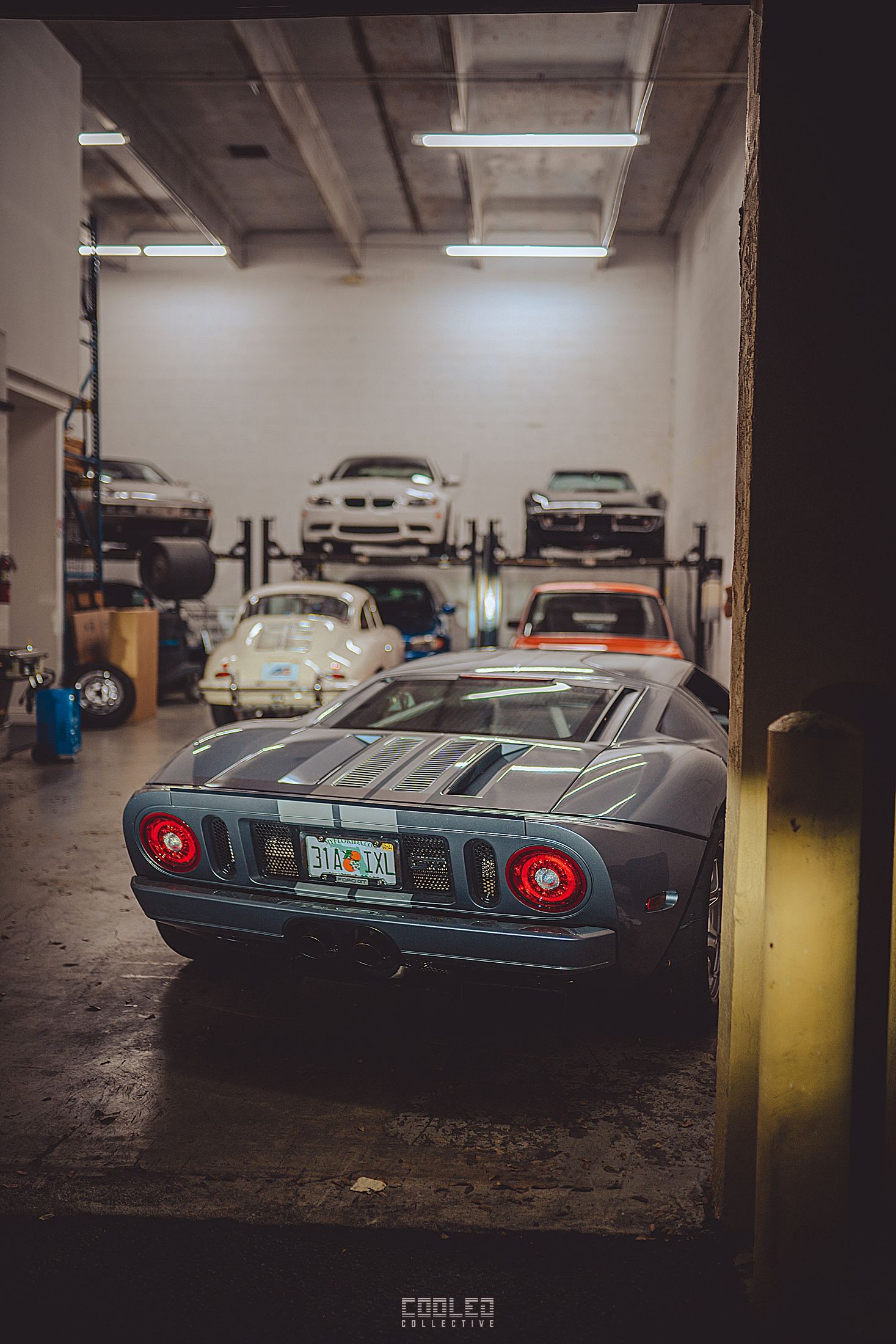 I met Esty in 2018 when I first visited in Miami for DRT and back then he was working for Parkhaus1 and was this young and very talkative car enthusiast. However for someone so young, he knew so much about cars and that made me so happy to see guys like him still carrying the torch for the culture. We are living in a time where car fanatics are becoming less and less of a thing. So to see how far he has come in the course of 3 years is absolutely the best.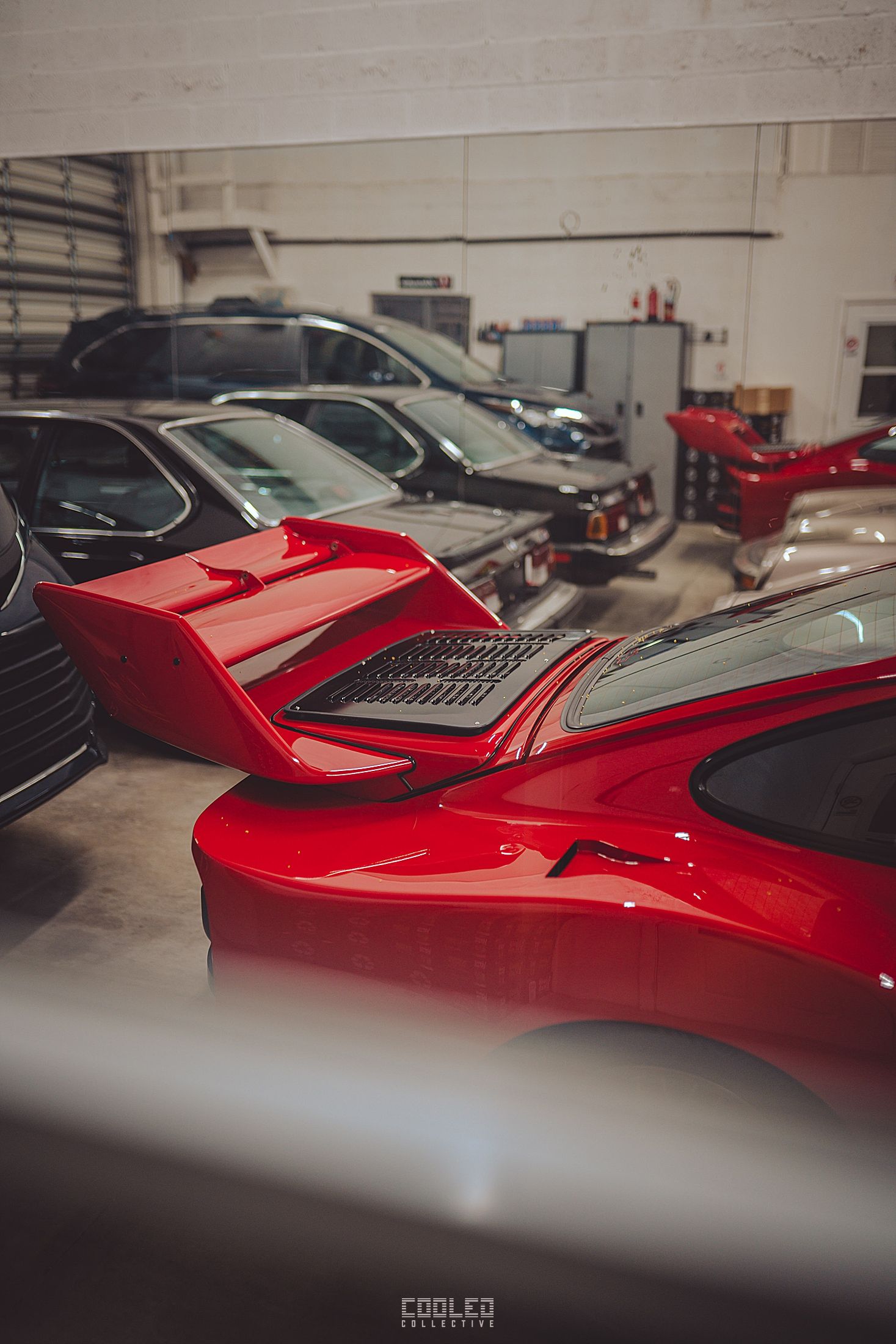 Esty tells me, "Bro, go into the other warehouse and check out what's inside!" as he smiles cheek to cheek. Right when he flips on the lights a RUF RSR along with a 996 GT2 Clubsport and a few other 911s lined up the warehouse. Quite a treat to see this fully restored RUF as if we jumped back into the past. A nice little taste into what was to come for the weekend.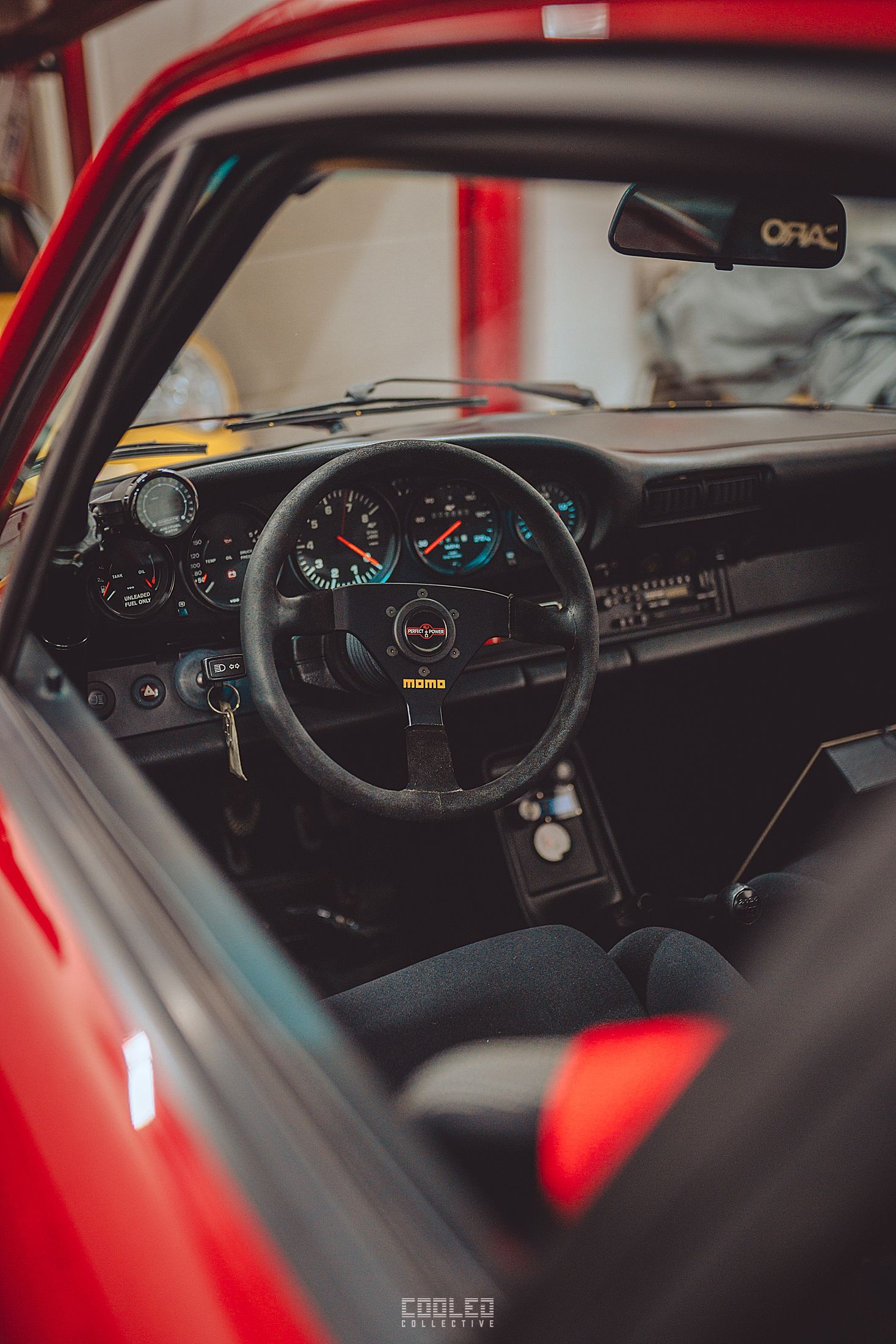 As one of their title sponsors, Liquid Death has been going hard on car events from coast to coast. Good to see lots of support in the event space with LD. Seen them at many events in California as well.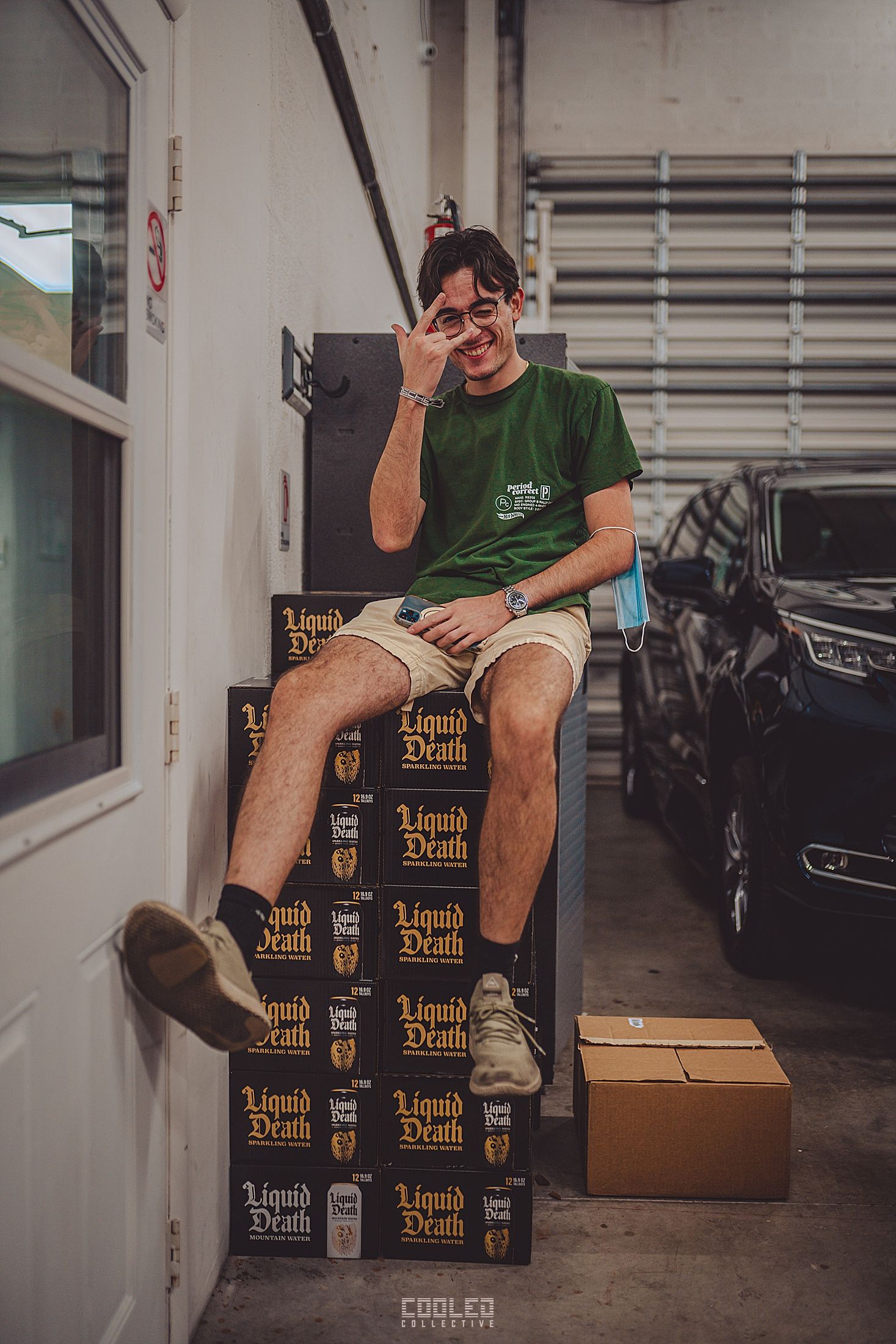 Masterclass Auto + Motiv Prep
Soon after, we jumped in the E46 wagon and headed to Masterclass Auto where MOTIV was to be held two nights later. The guys at the shop were busy moving cars, cleaning the floors, putting tools away and just curated placement of the cars. Masterclass Auto is a beautiful auto repair facility focusing on premium European makes such as Porsche, Ferrari, Lamborghini and Bentley just to name a few.
As soon as I walk in the doors, I am greeted by a 992 sharing the space with a BBI Porsche GT2 and a Long Hood. A nice visual of the historic shifts the Icon has been through.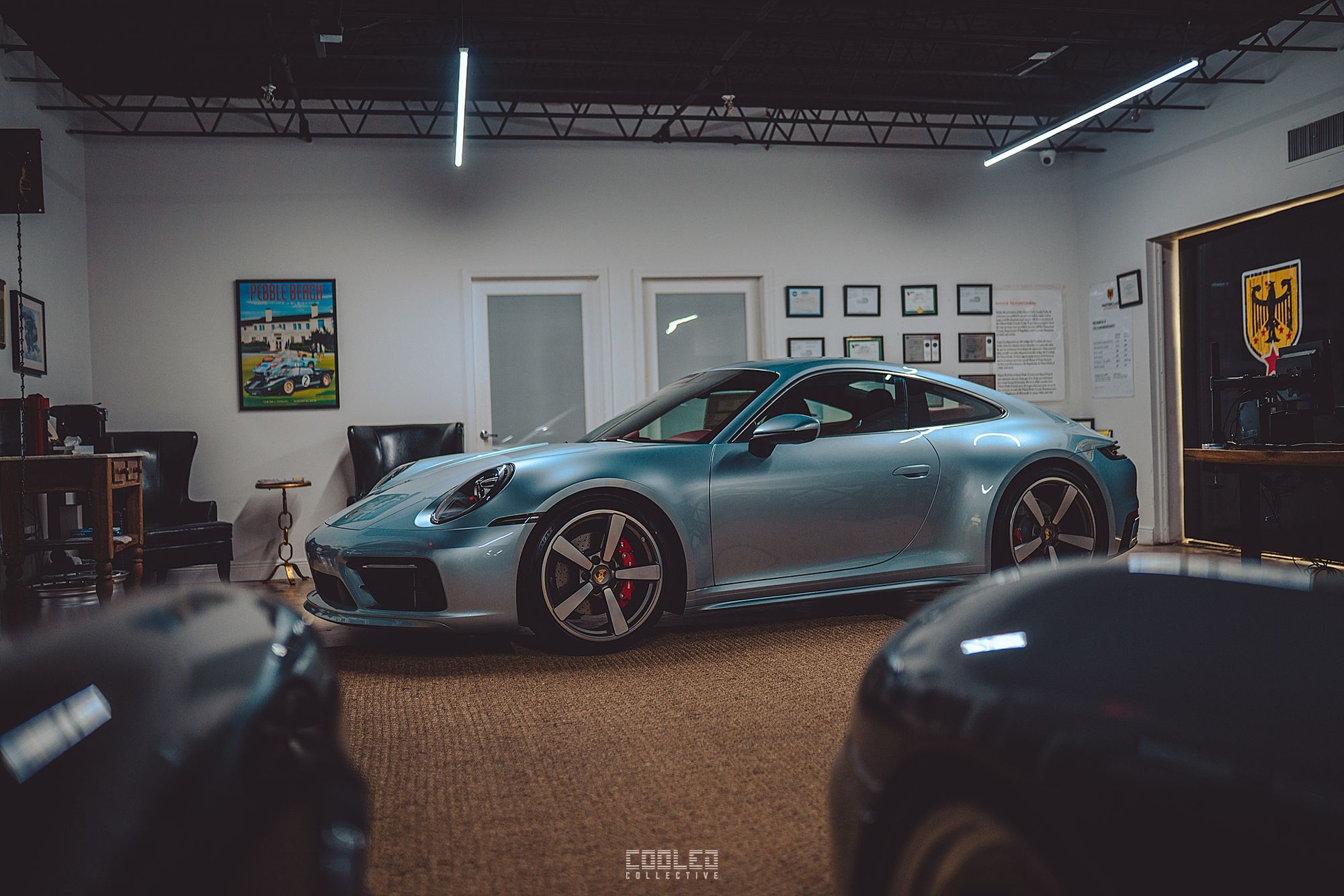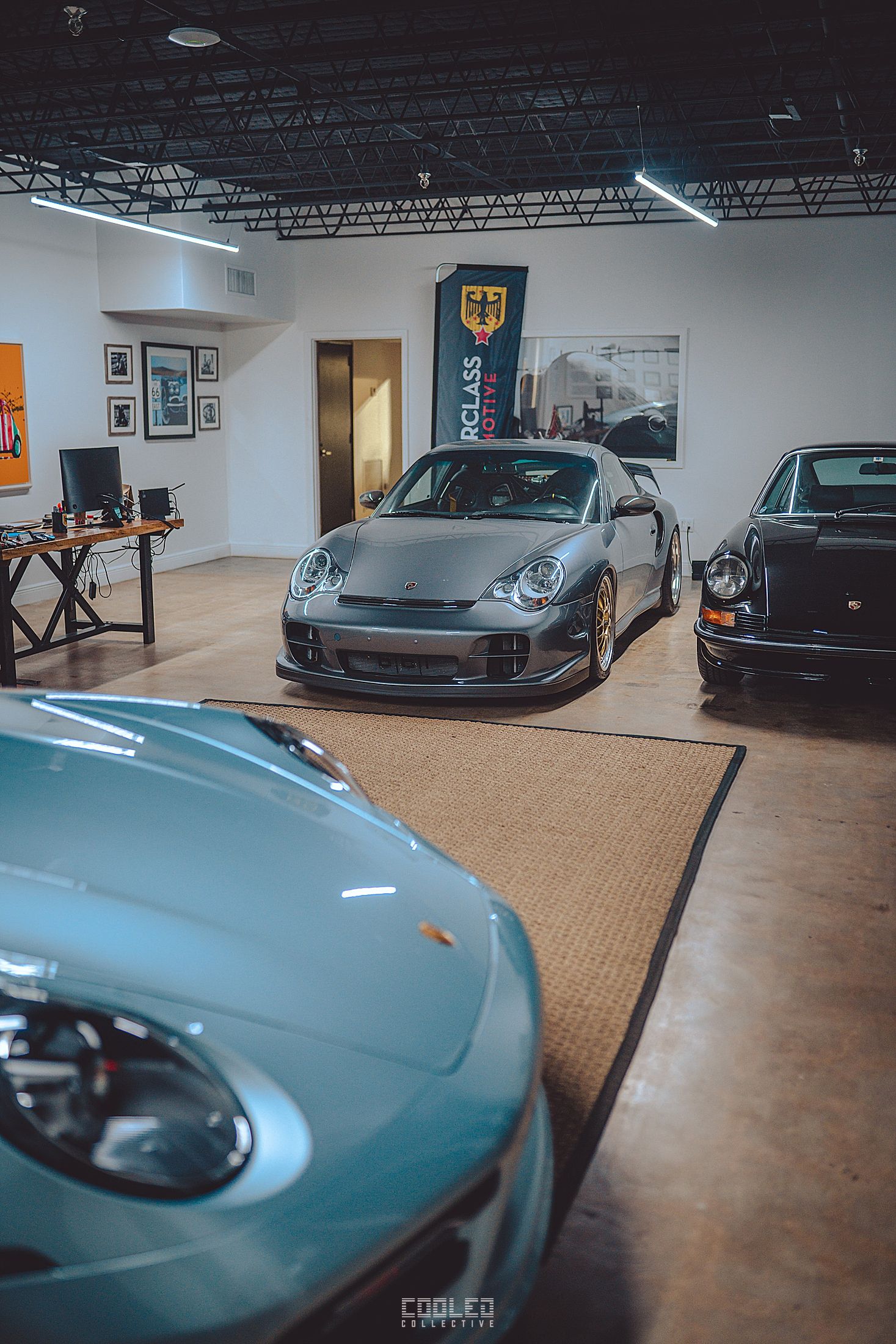 Renner Projekts which are reimagined BMW builds, share space with Masterclass Auto. They had a small collection of their work on display and some work in progress.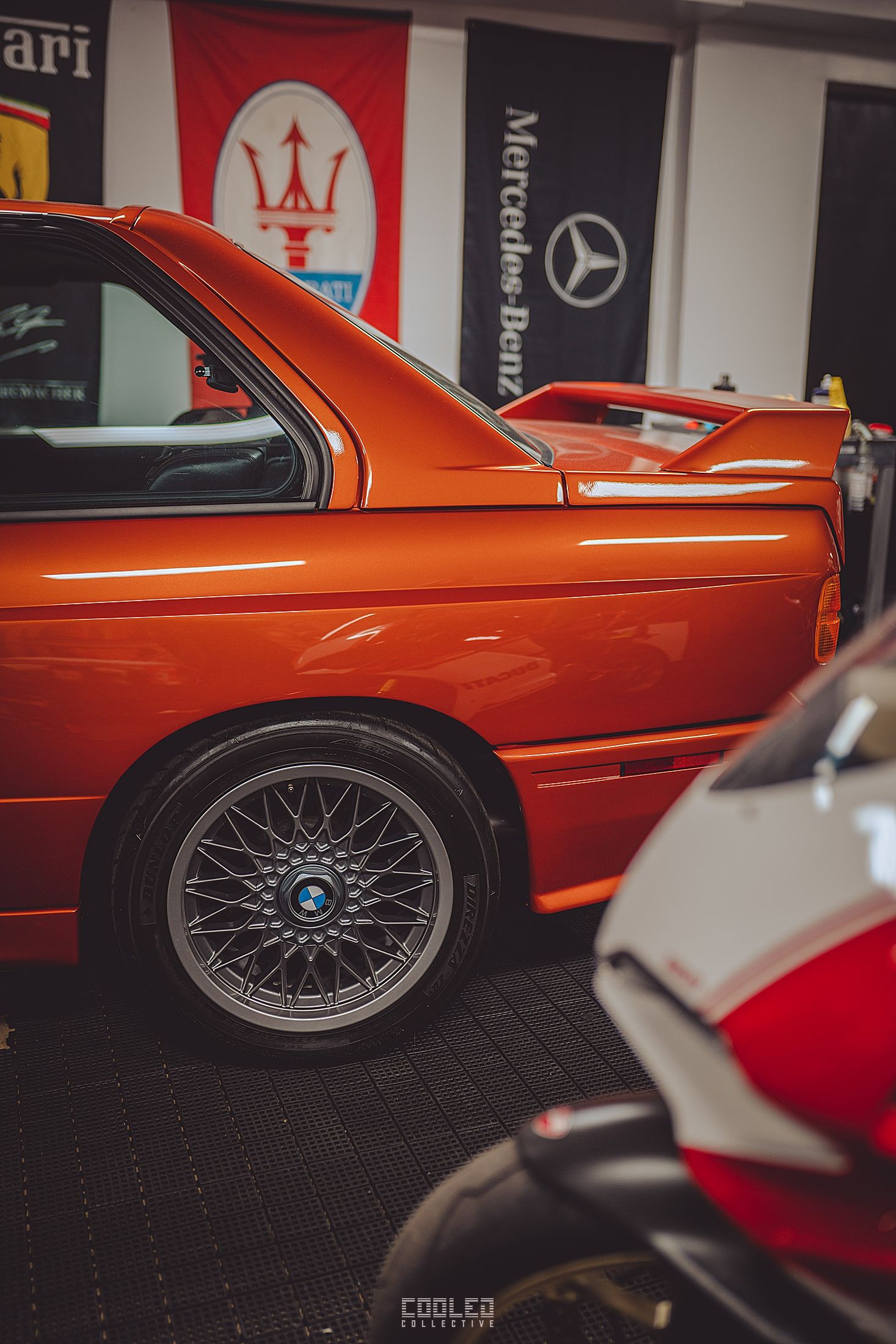 As you can see above, two beast bikes were on display as well. The Ducati Panigale 1299 and the BMW S1000 RR demand so much presence.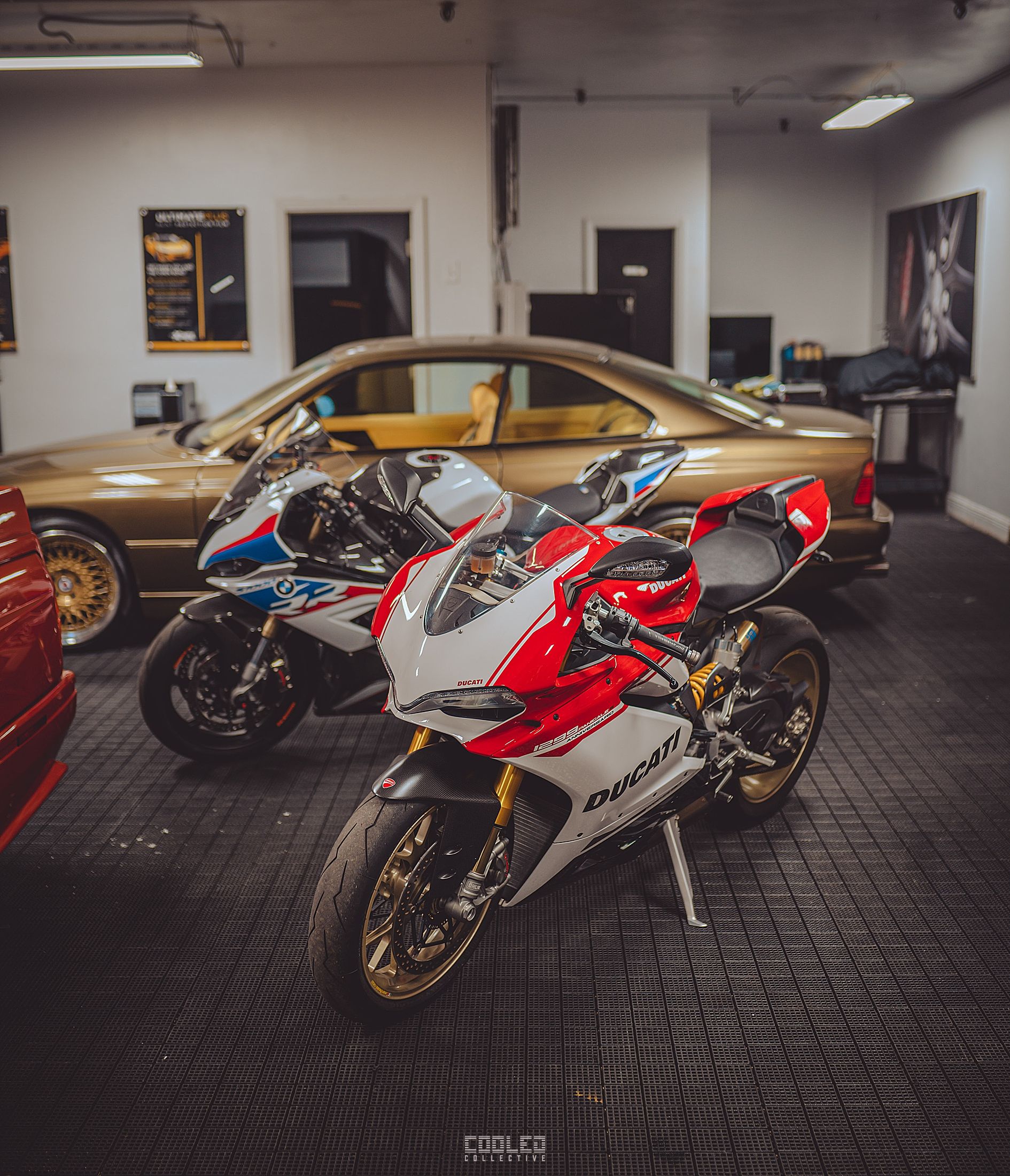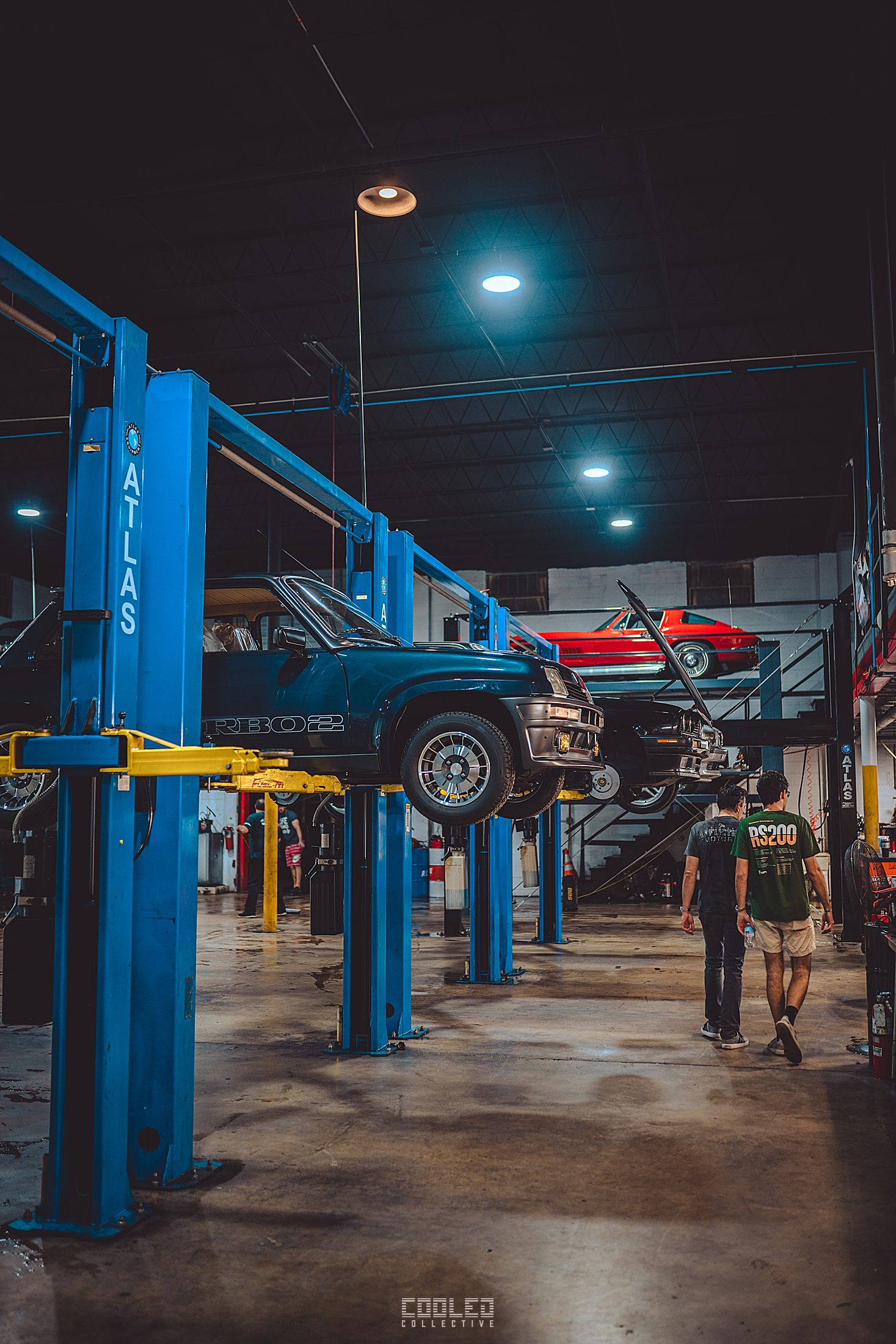 Walking into the main garage workspace, I saw a Renault Turbo2 on the lift casually hanging out. Which then led us to the Renner E30 with a S85 V10 from the M5. This one was still in progress but it was quite the sight.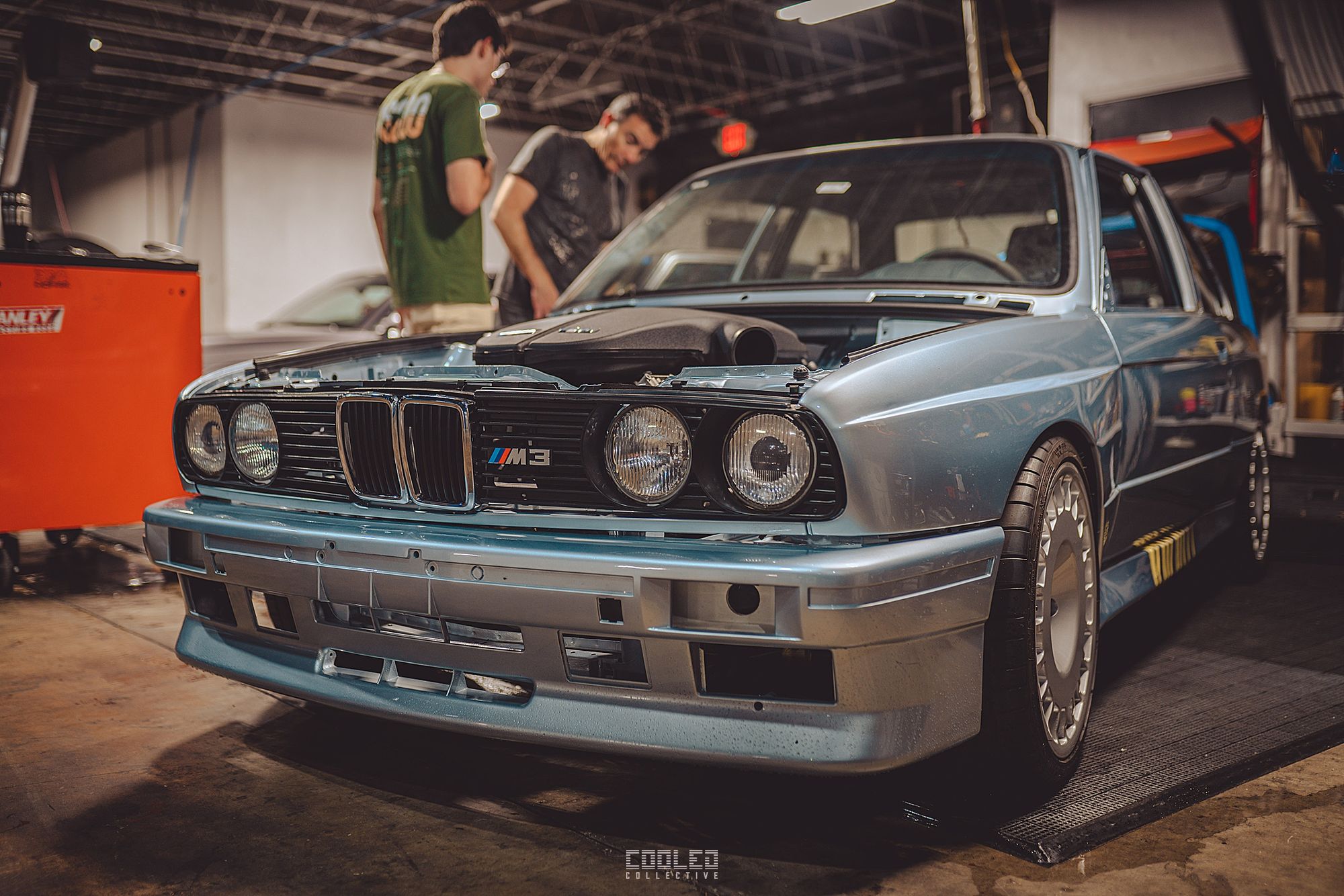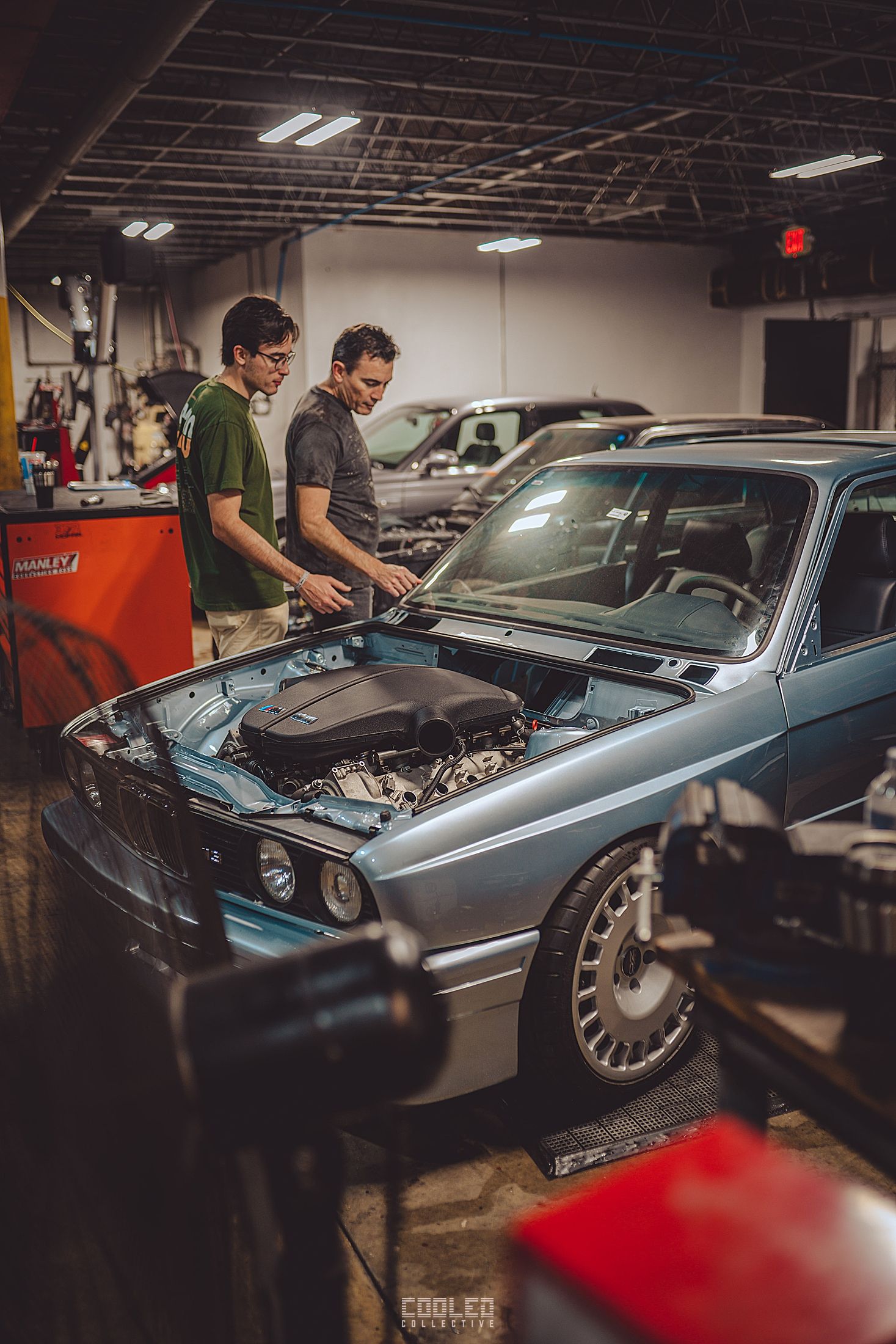 BMW fans, must be nice... as there was a nice display of E36s on the triple stacker. On the very top is the rare 1995 Daytona Violet and then a Mugello Red (both only made in 1995) contrasting beautifully below it. Later a Titanium Silver sedan would be showing up.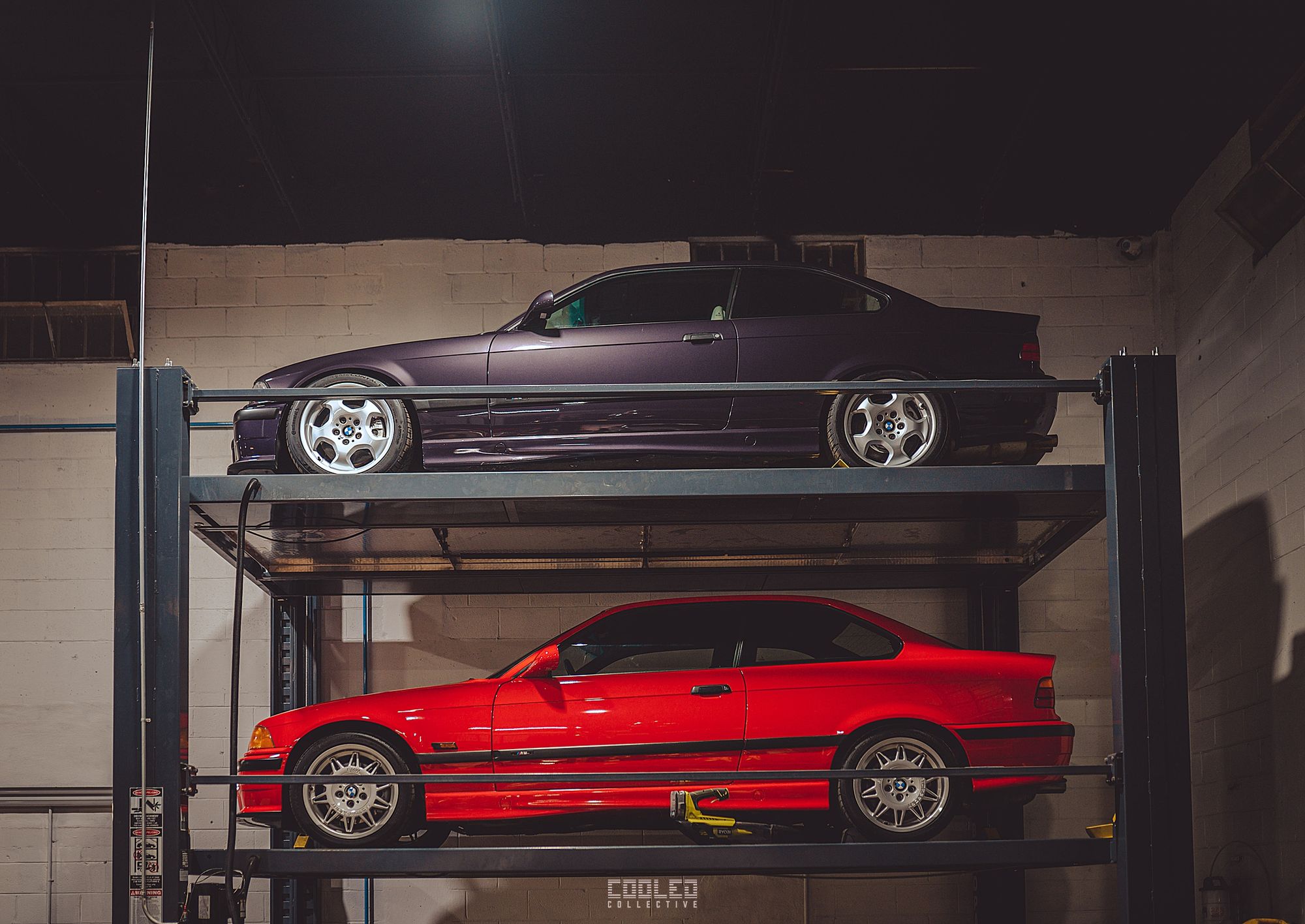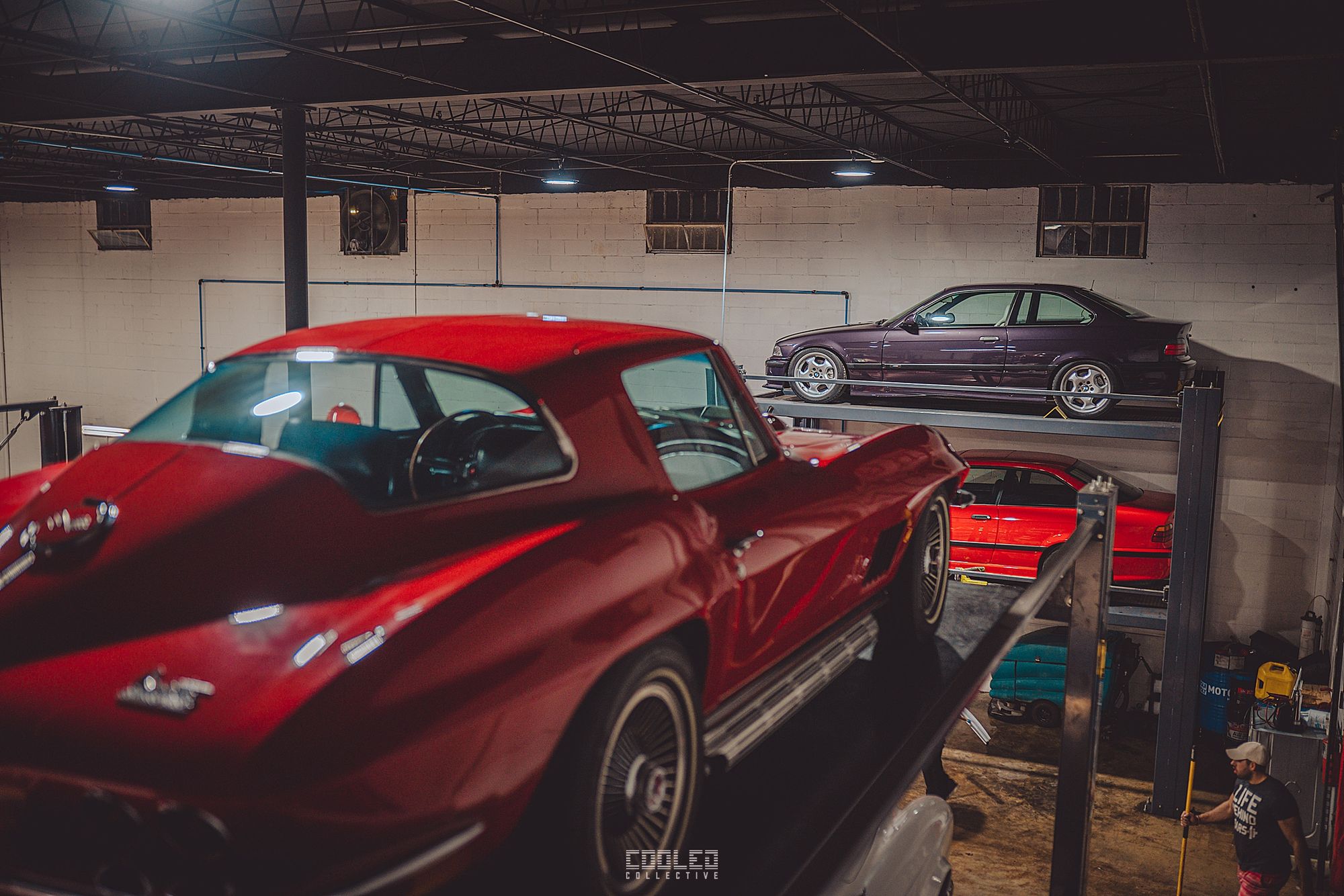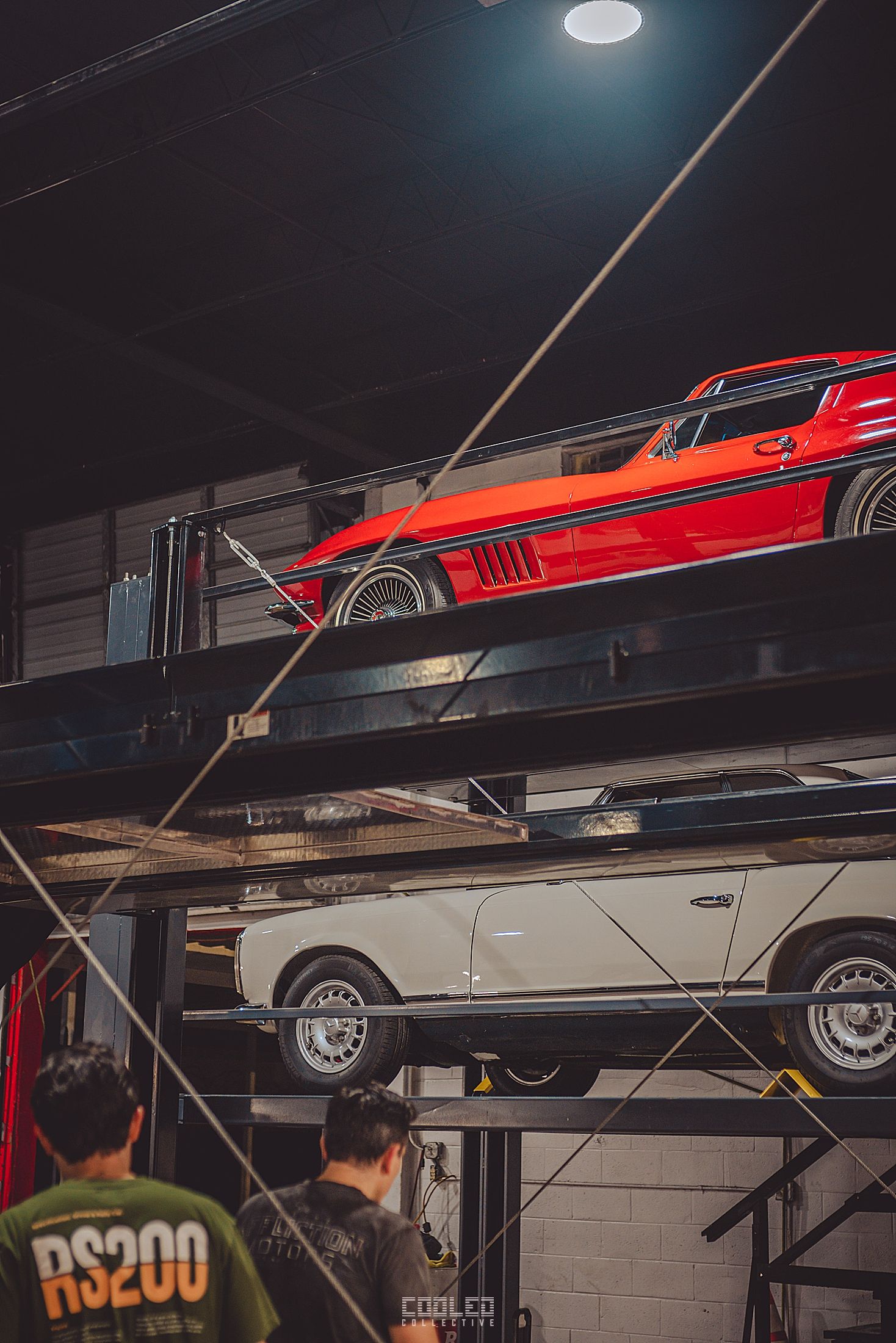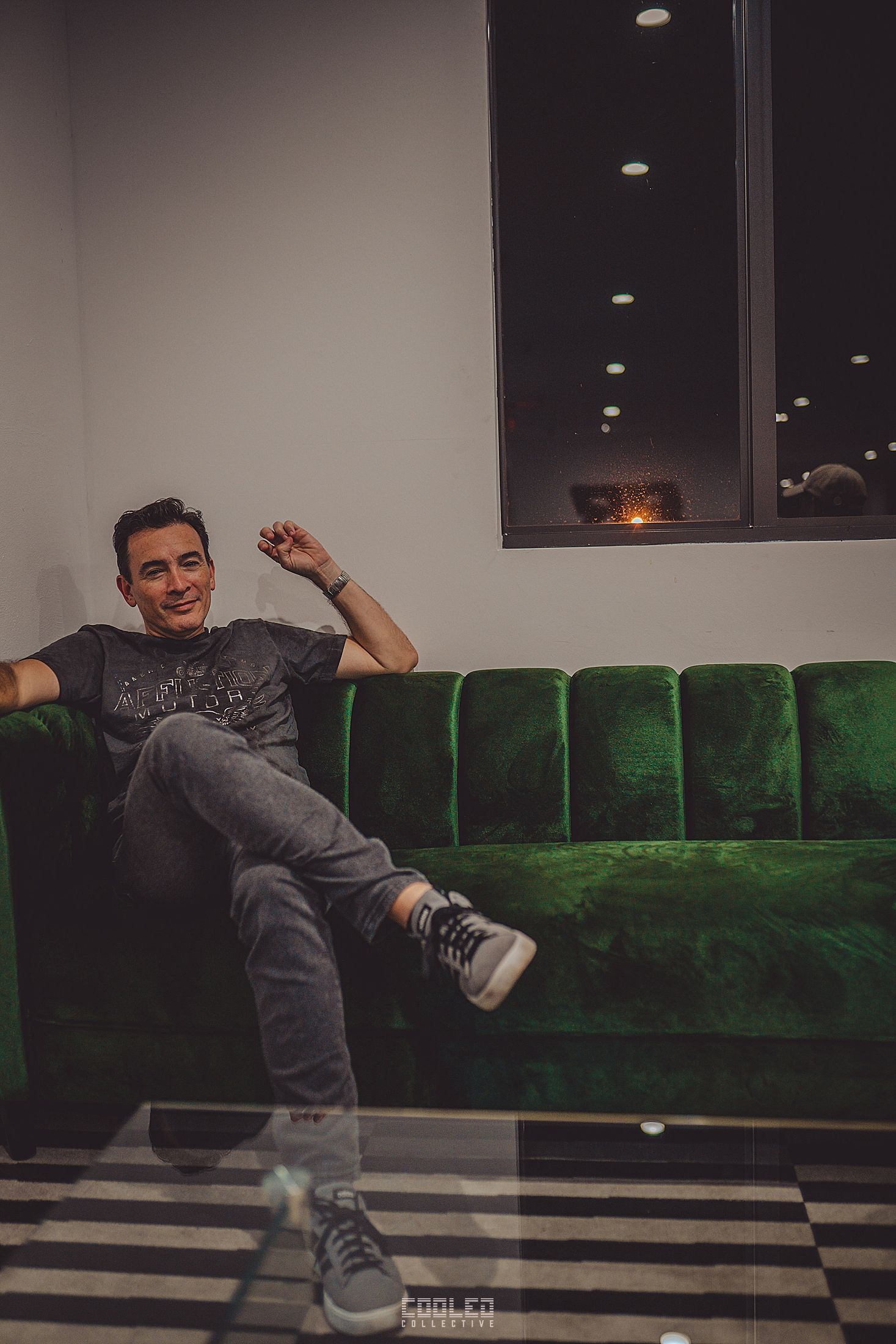 On the adjacent stacker, there was a beautiful condition Benz SL and a vintage Vette to top things off. Nice diversity of cars in that open space.
Now at the very top was the showroom where some of the more "pricier" selection of cars were displayed. Most of these cars had to be moved out and relocated elsewhere to make room for other exotics.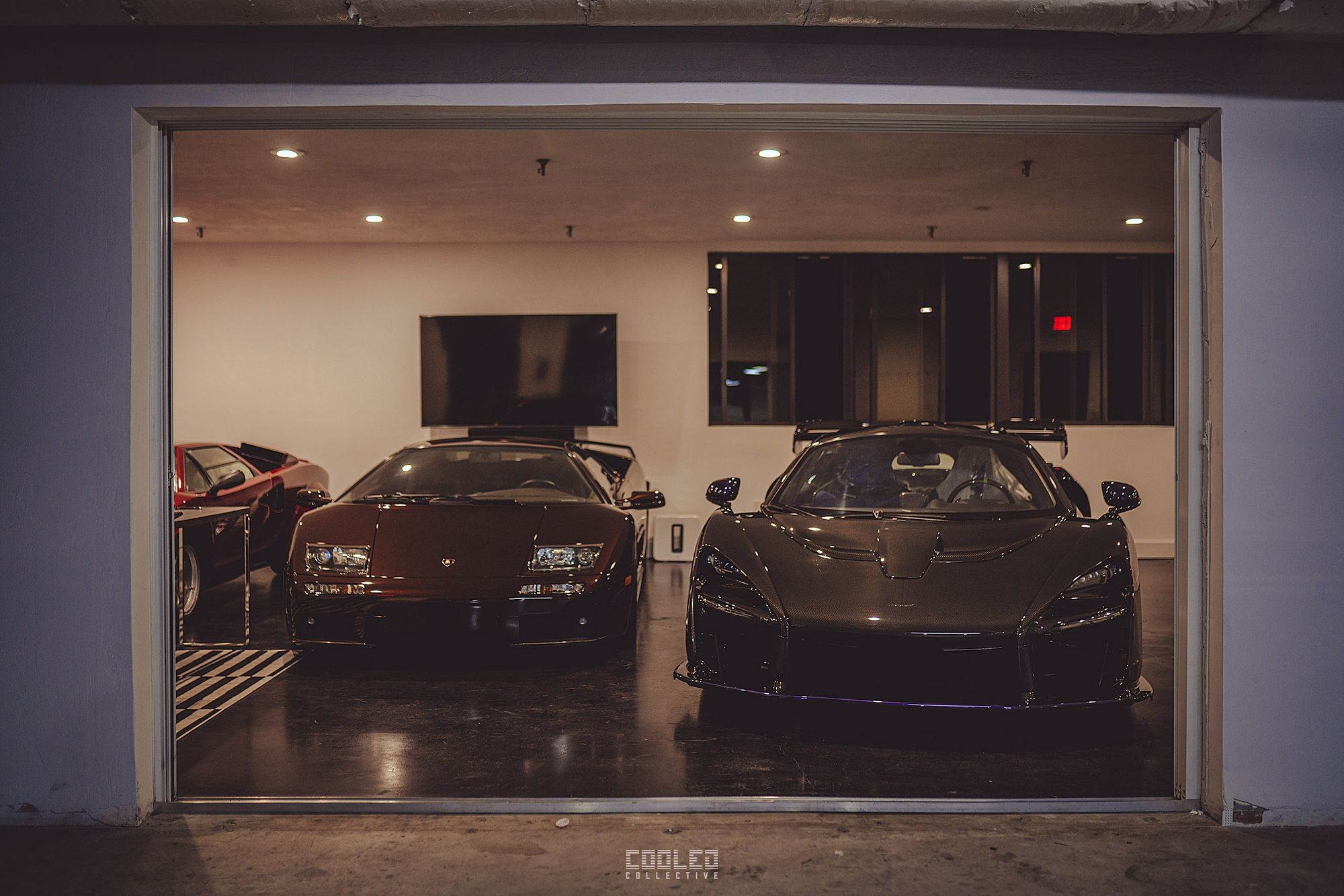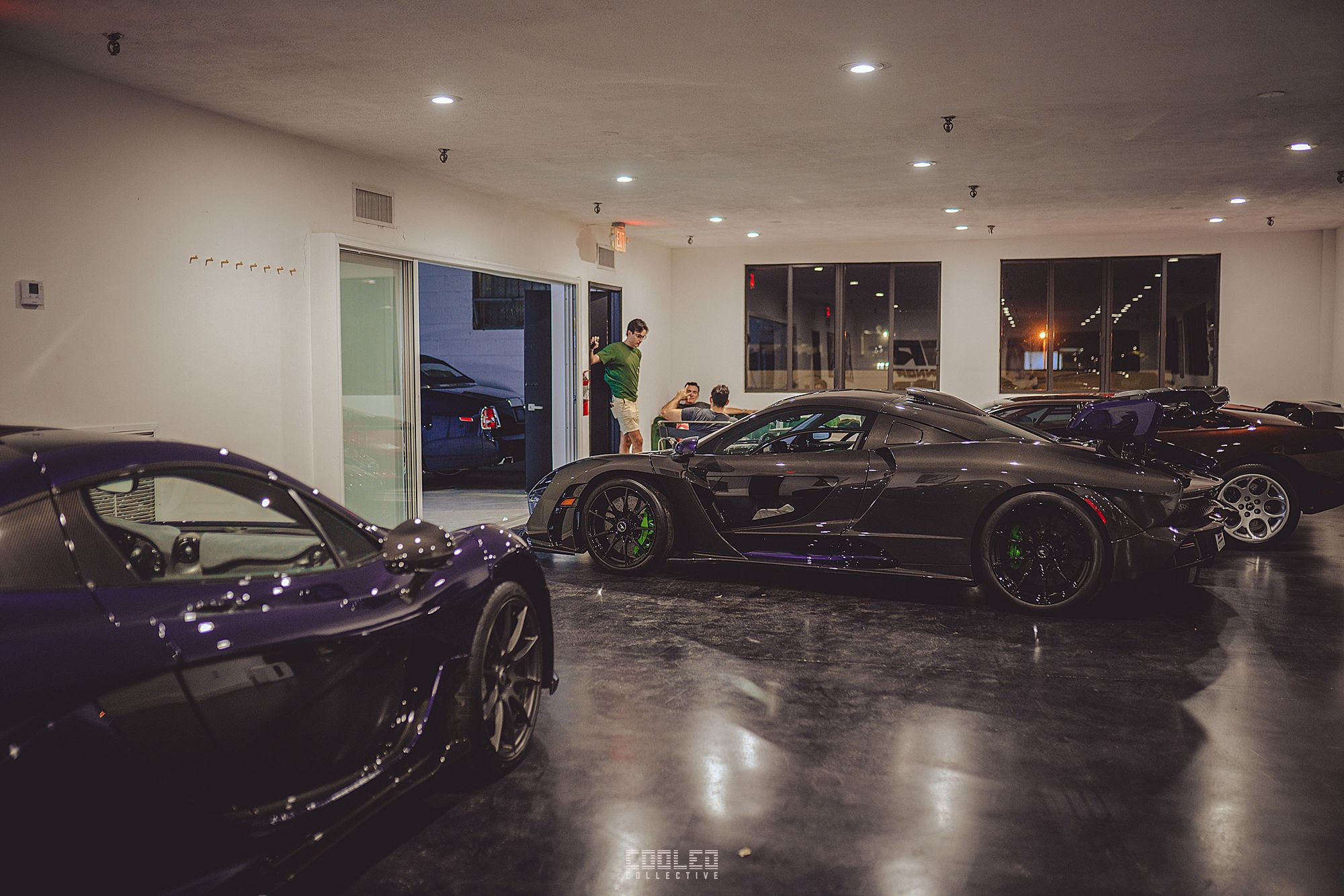 Now seeing a Purple McLaren P1 next to a full carbon McLaren Senna in what I call the "Joker" spec (purple and green accents) was one of the best pairings to date.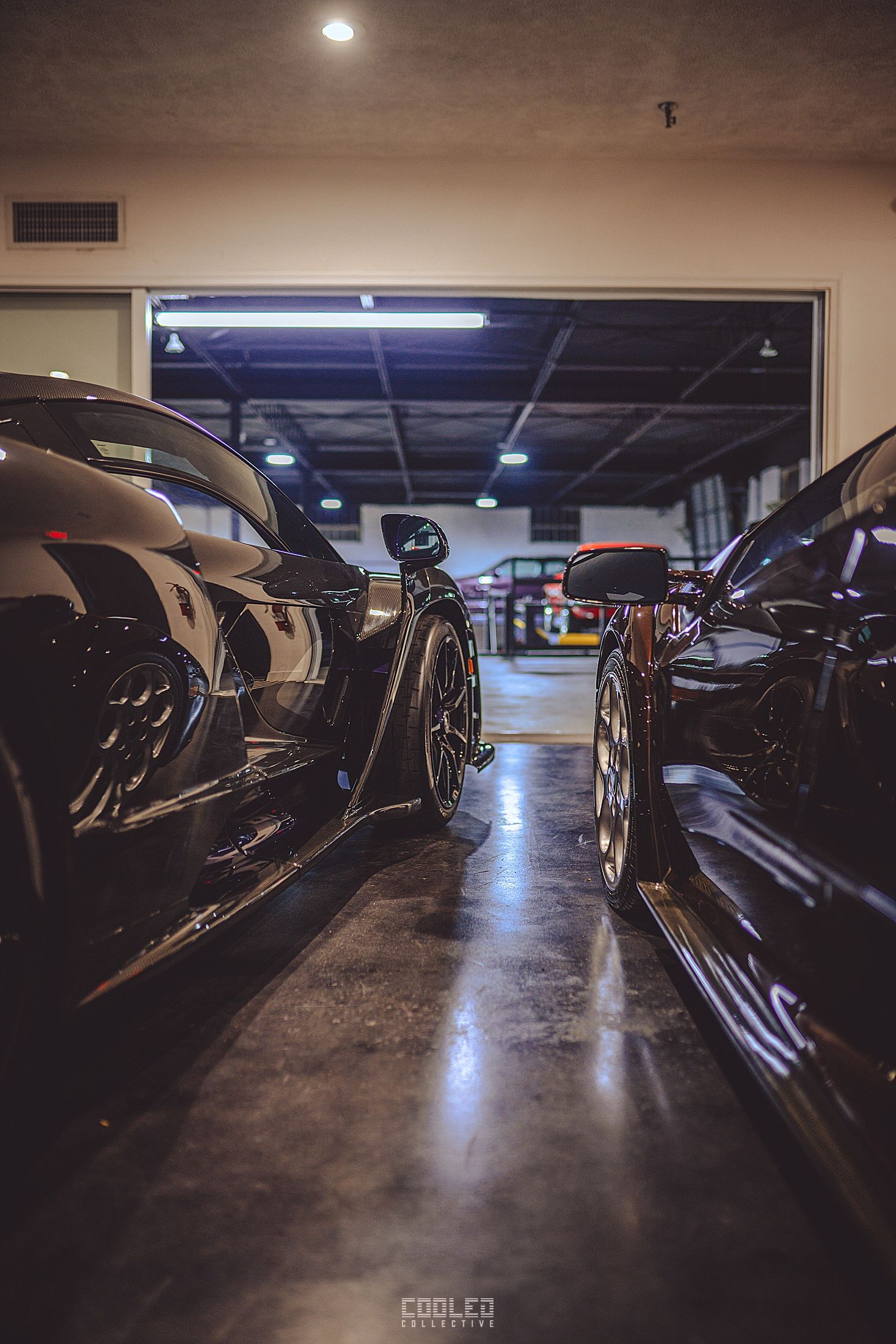 Brown Metallic Diablo VT was also nestled between the Senna and a Countach.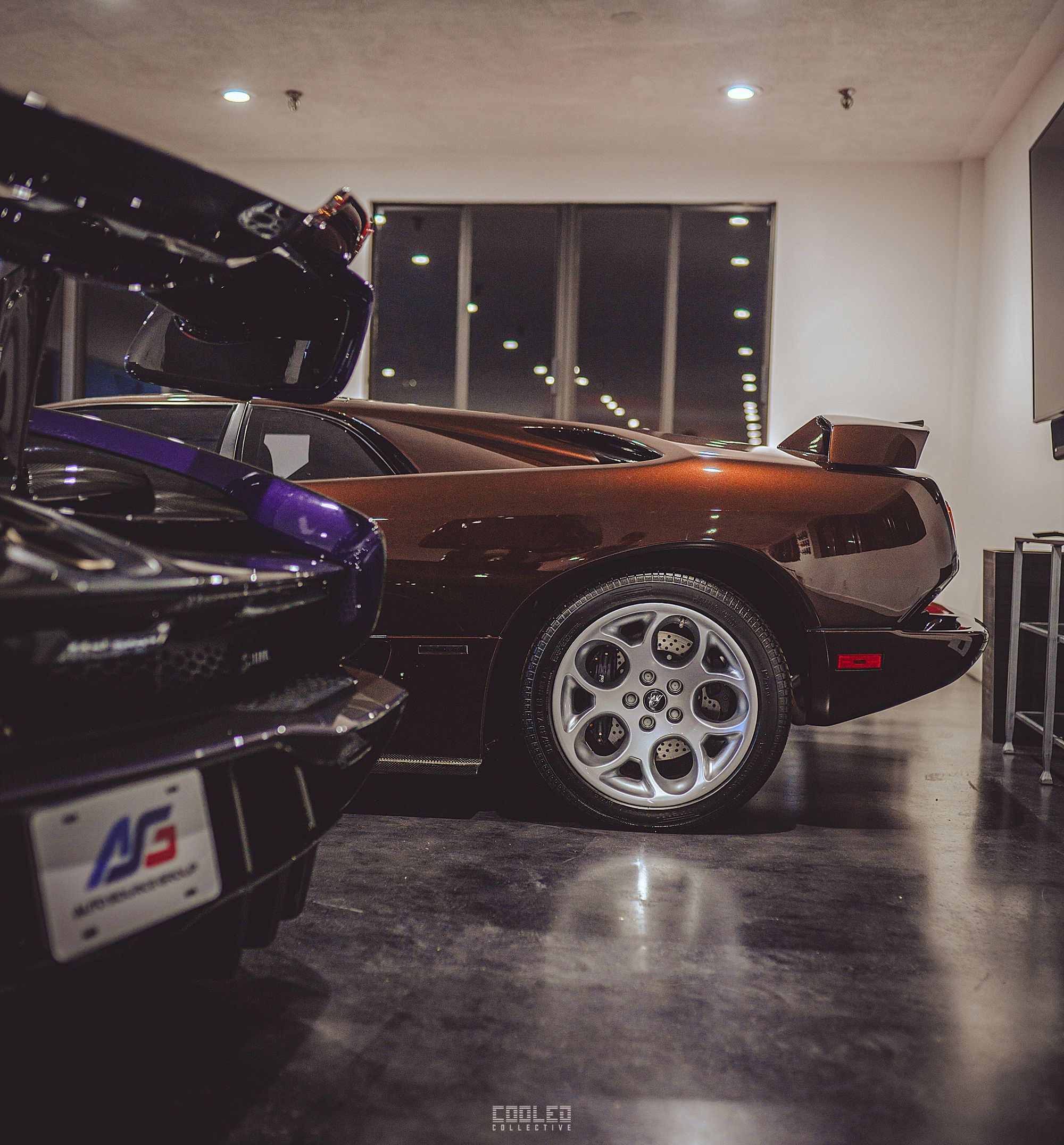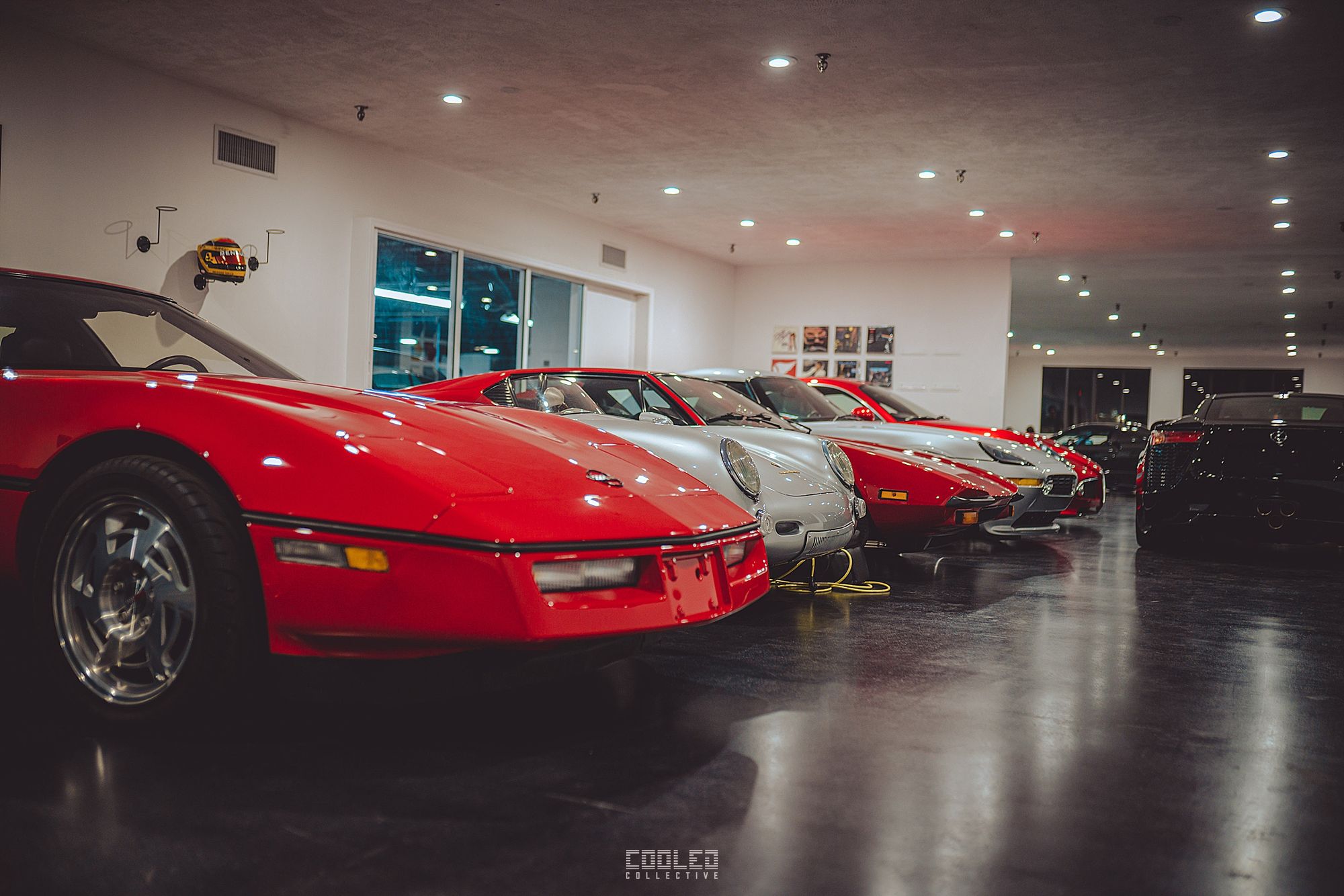 In the next room, you had some random classics such as a LFA,  Callaway Corvette, 550 Spyder, Z8, 8C to name a few.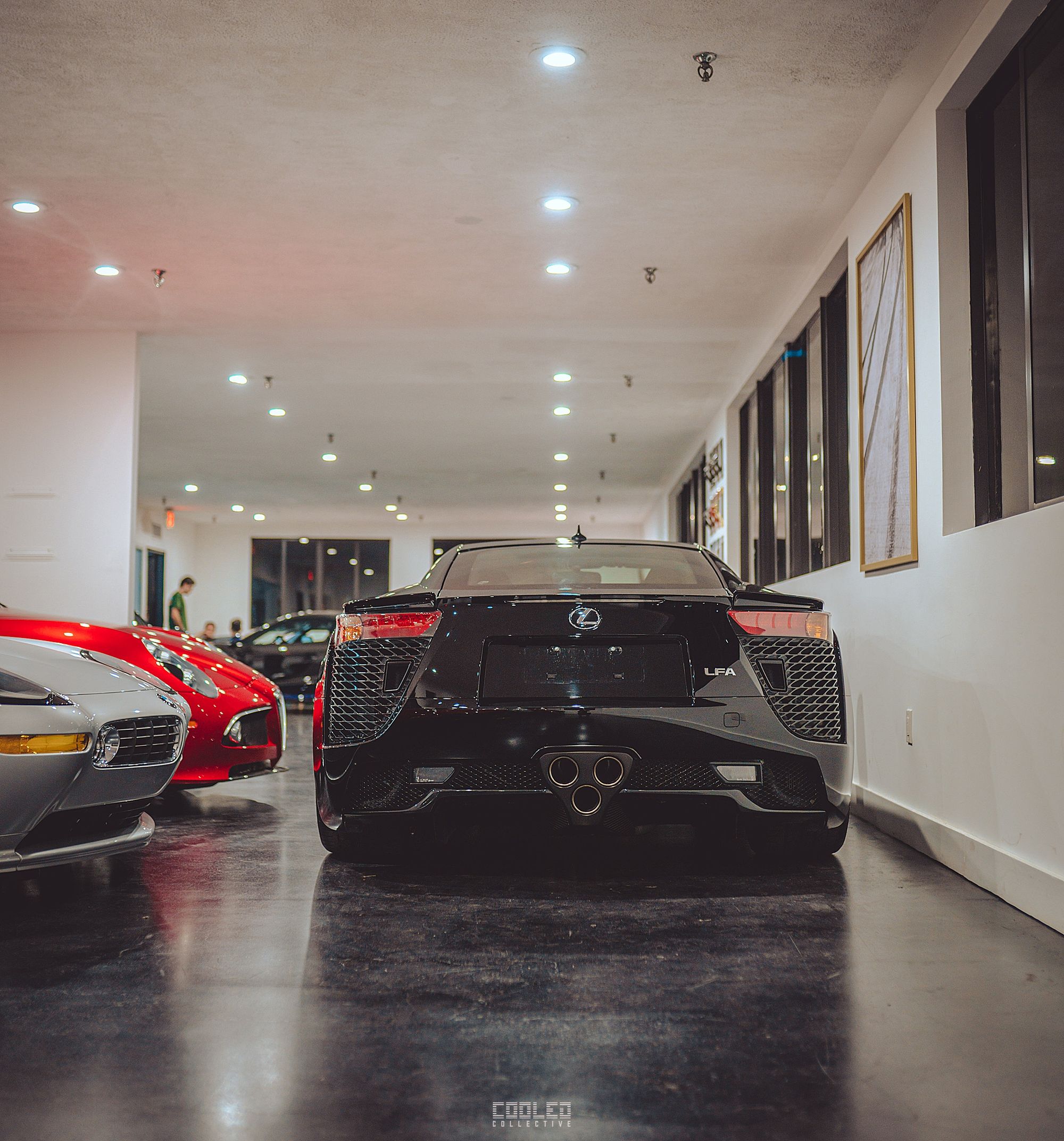 Finally the last arena of the shop was the outside lot where a Miami Coco Countach was parked and getting ready to be moved.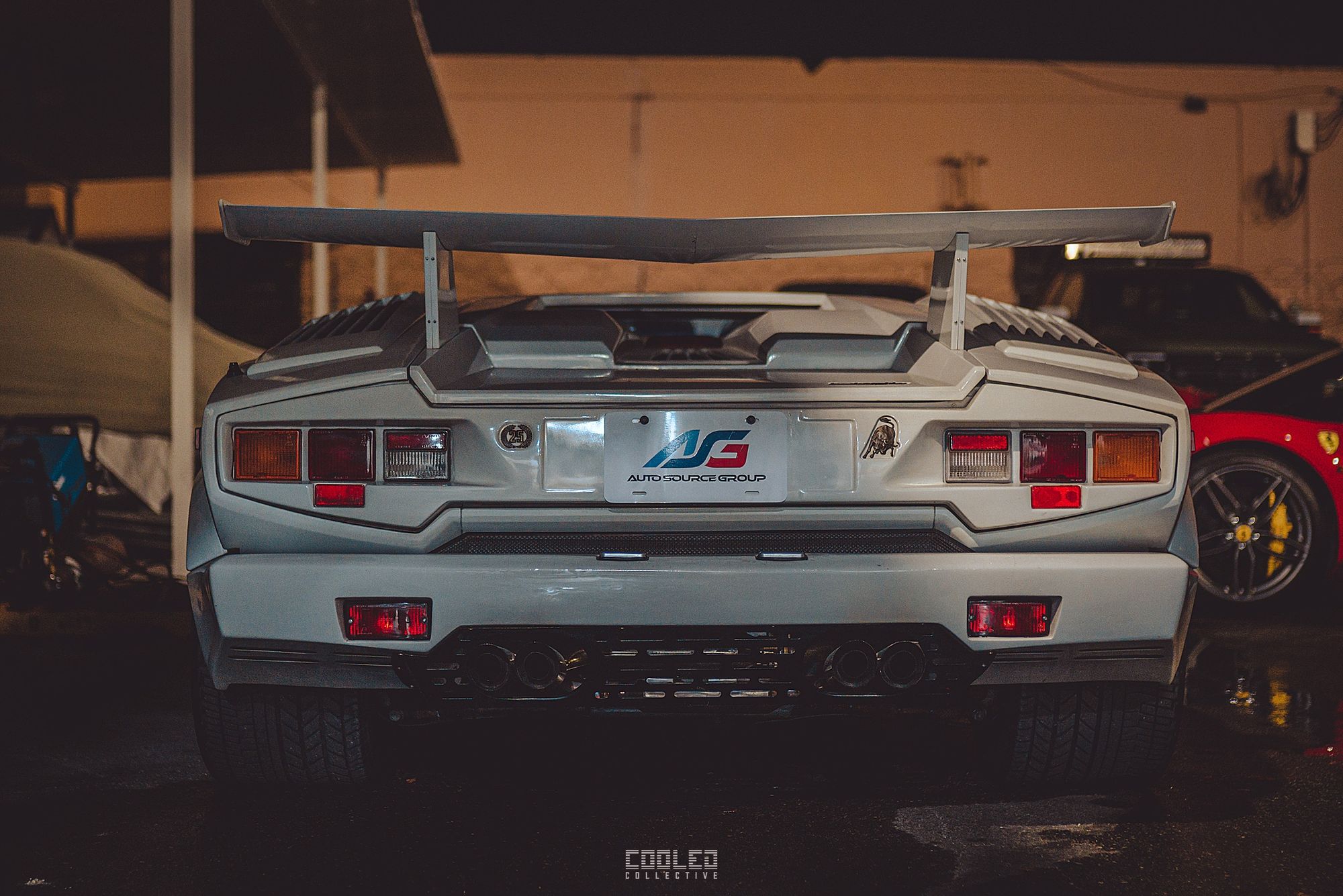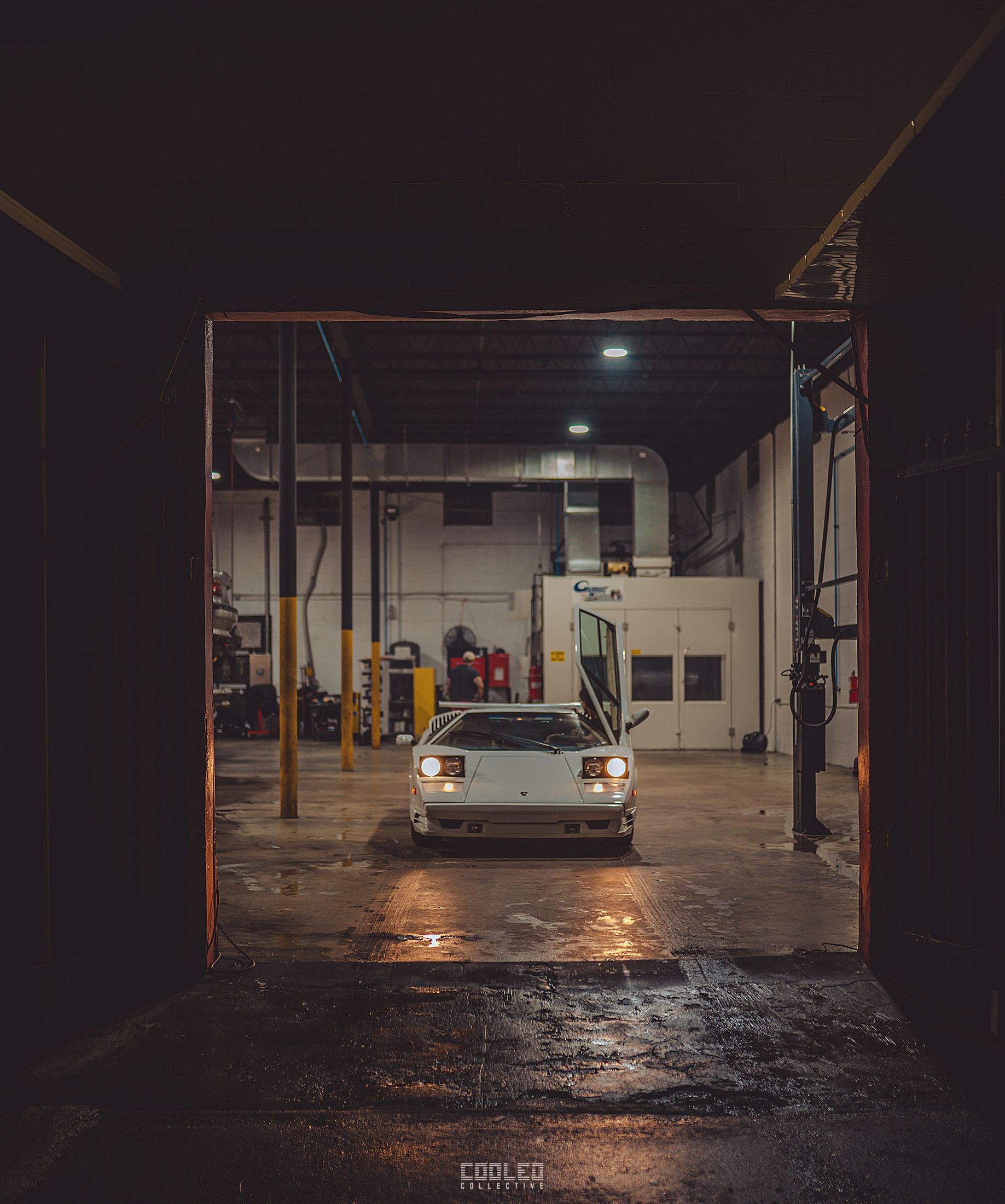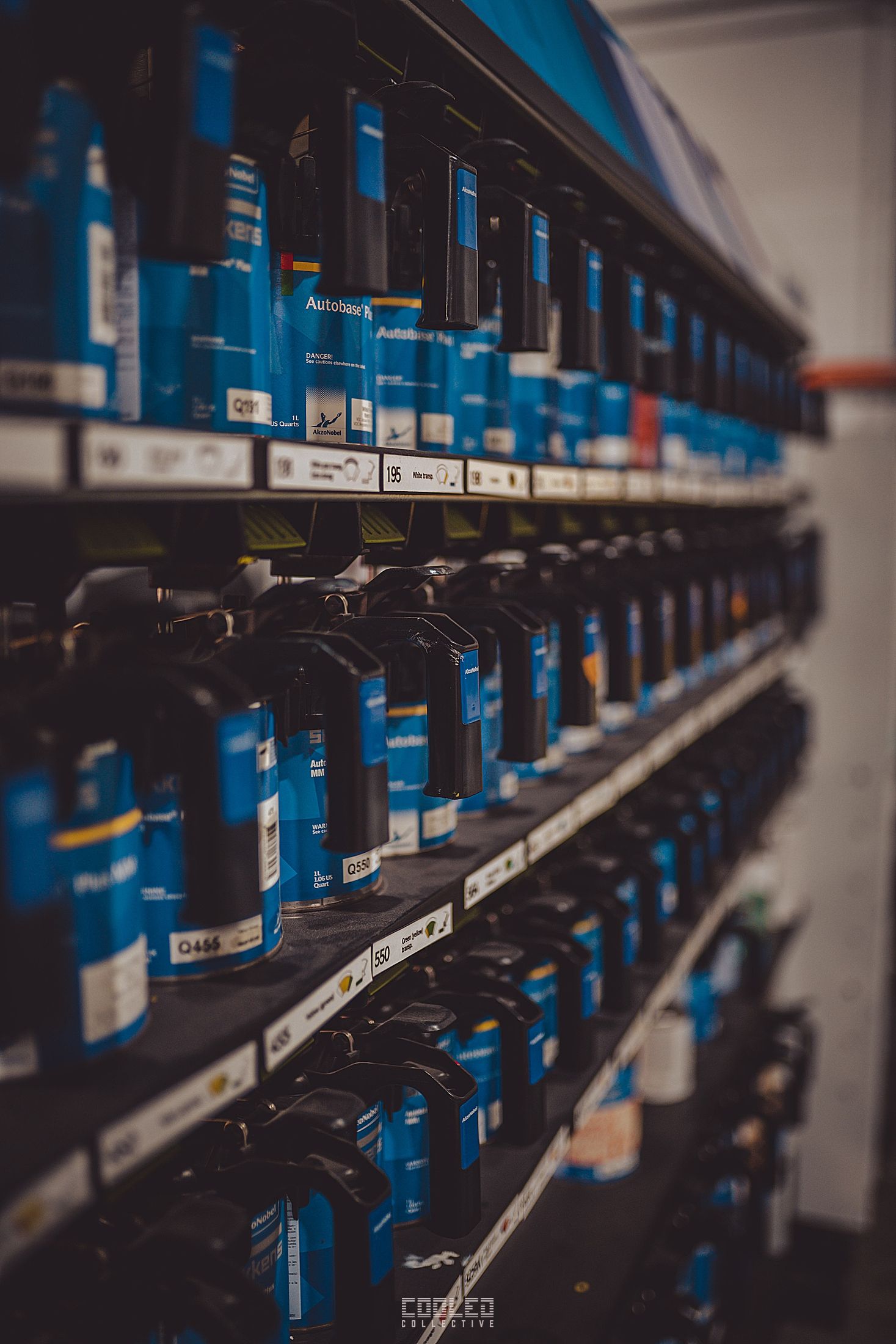 Last car I saw before heading to dinner was this classic 930 Guards Red on Classic BBS in gold.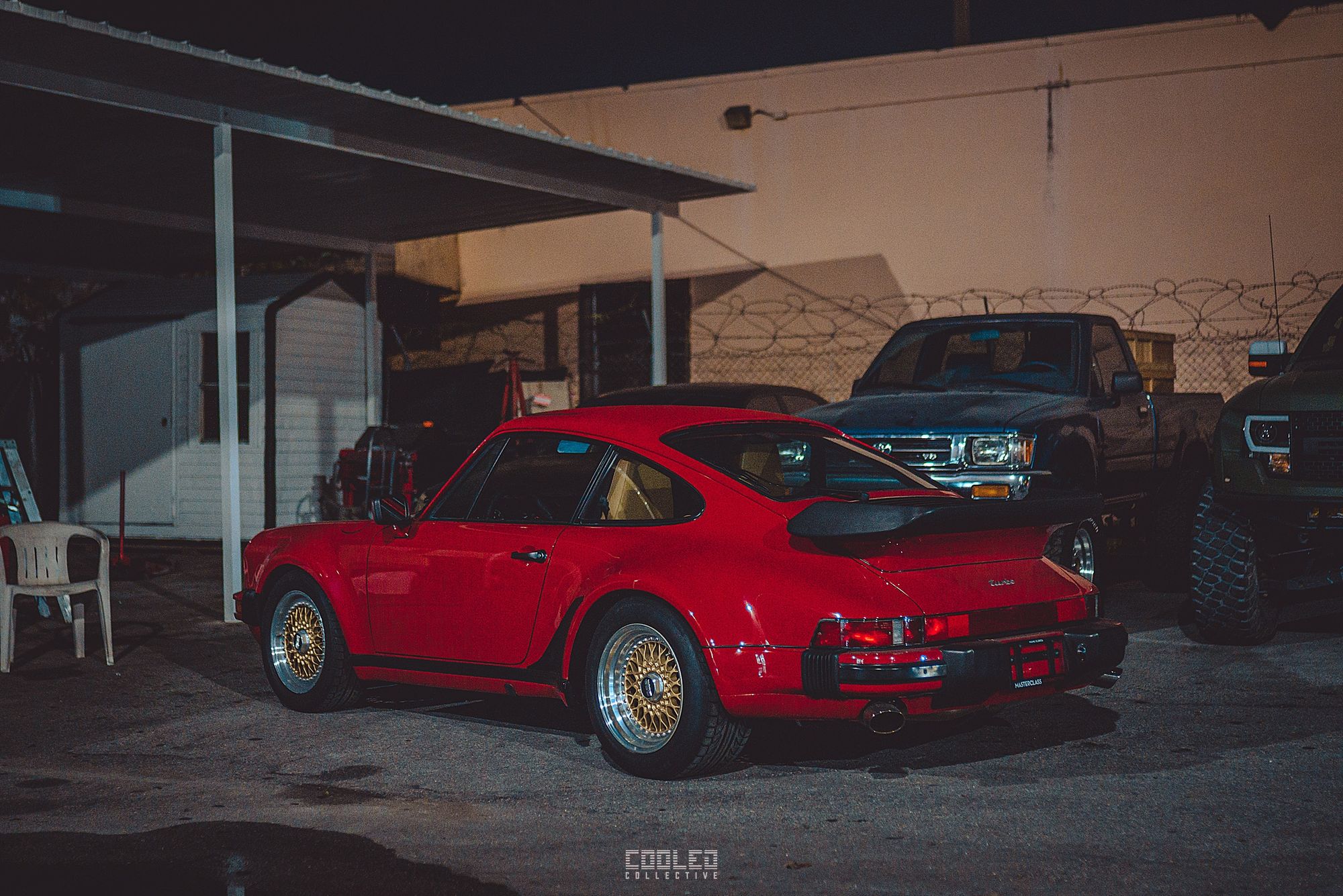 Dinner
As many of you know, I love to eat and I love to eat comfort foods... the fattier, the better. One of my all time favorites is Oxtail and I know many of you poor souls have never tried it. So you are probably asking me, what is oxtail? Well its basically like a party in your mouth. Slow cooked, braised fatty oxtail.
One of my go to spots when visiting Miami is to go to Versailles... a lovely cafe that serves Cuban comfort food. Food is always on point, price is always on point and is open "late" for Miami. Everything closes in Miami very early, even during Art Basel.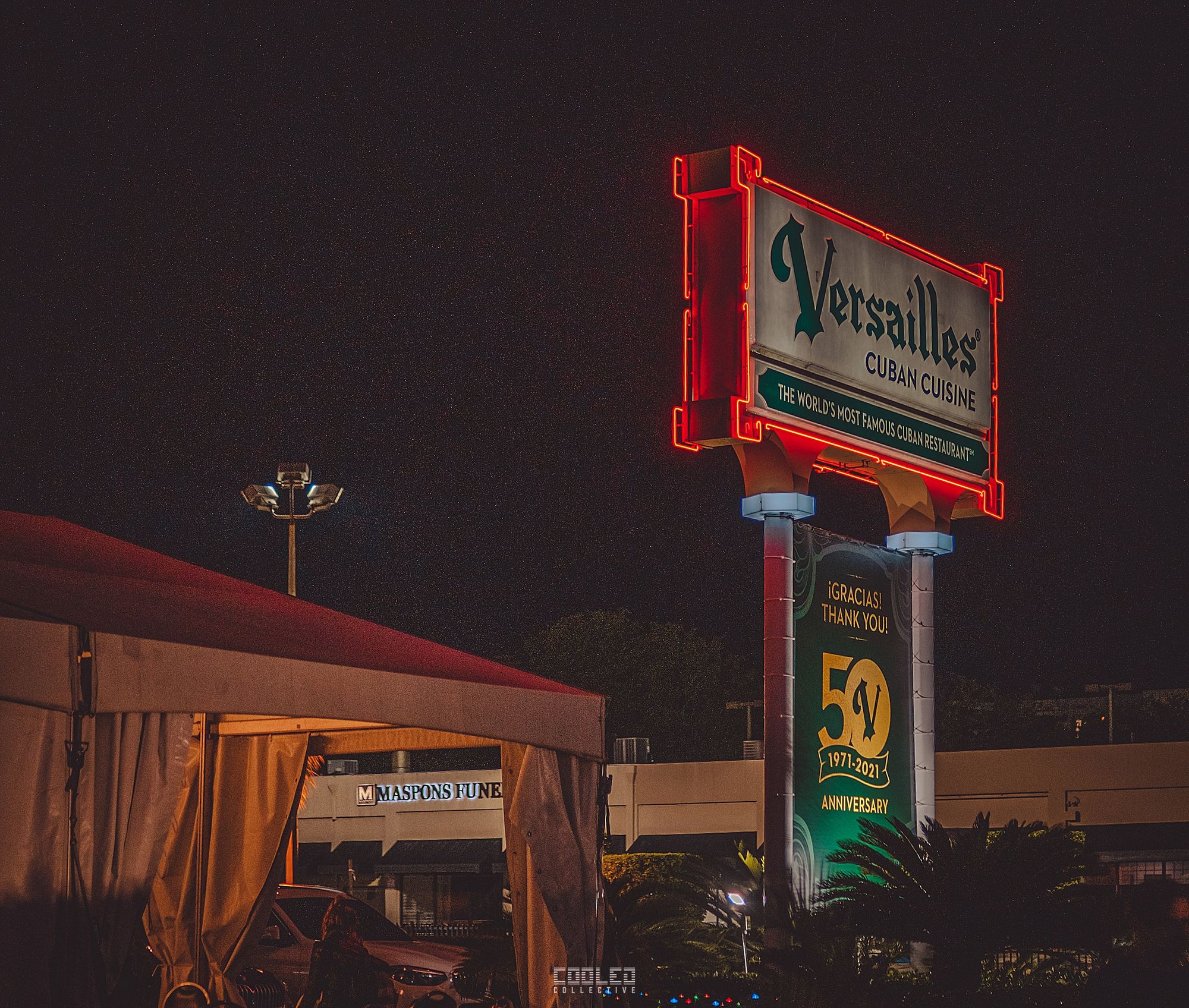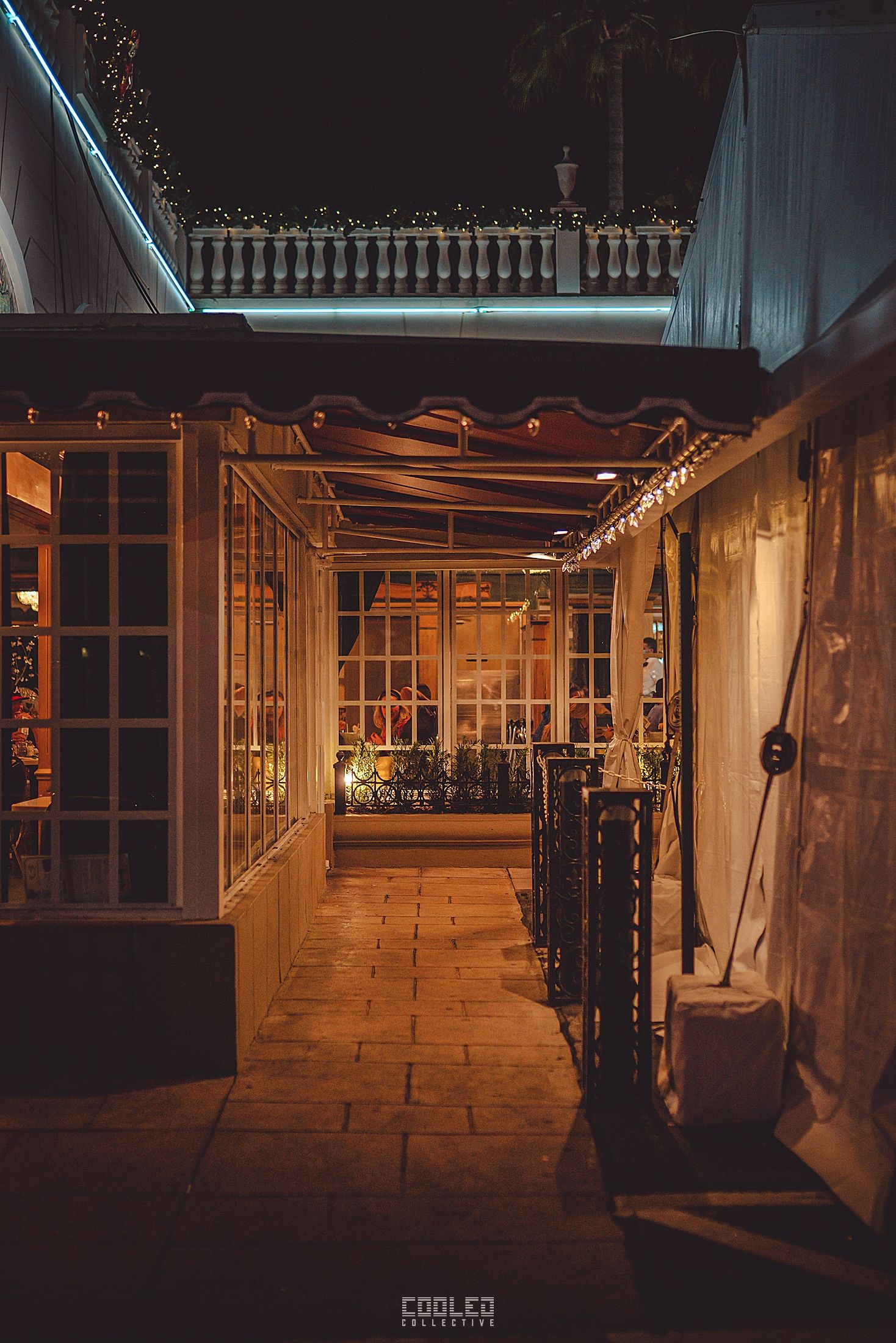 We arrived at the very tail end of the dinner service. We arrived around 11:20pm and they closed at midnight, so it was just in the nick of time. Now I know when oxtail has entered a whole new level of pricing when there is no price next to it. Just says MP for market price! I was nervous that they wouldn't have any left since it was end of service but to my surprise, they did.
You can't even imagine traveling all day, stuck on planes and packed airports, then gazing around car shops to find out how starving you have been. Right off the bat, they serve you with warm bread that has been buttered and salted. I mean, that right there was everything!!! Like laying on a bed with fresh sheets and a ultra soft pillow at 3 in the morning. That is all the vibes.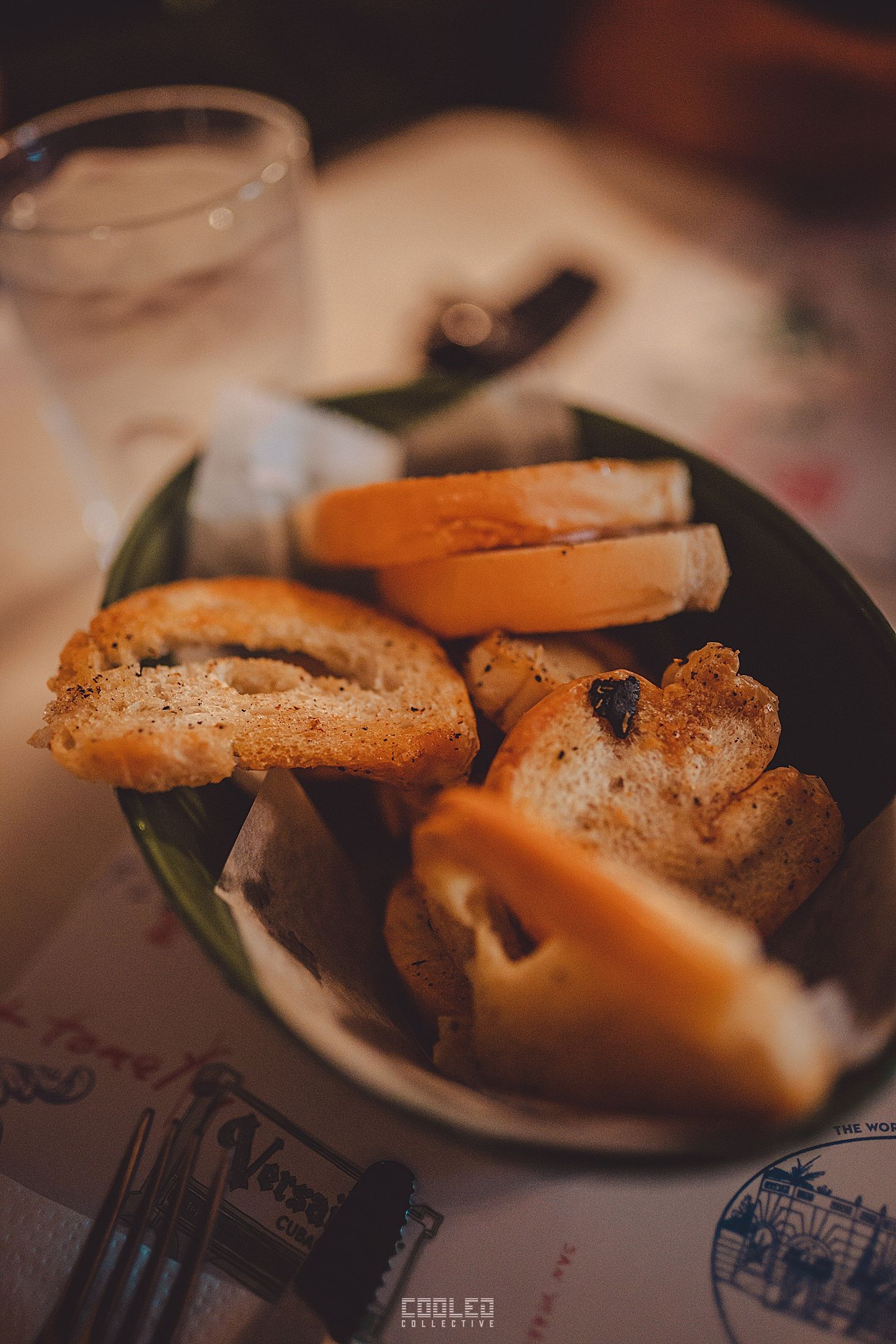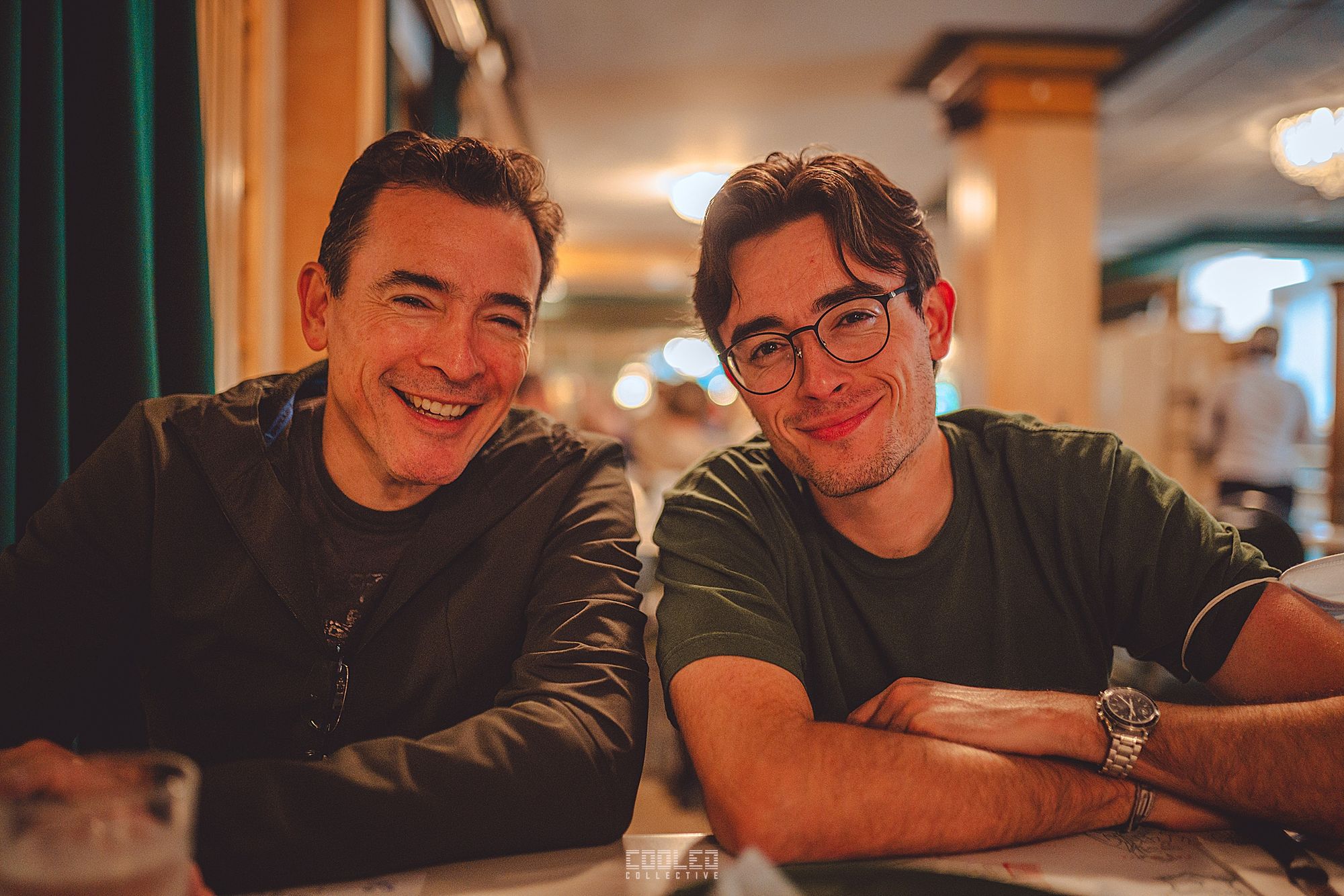 Had the pleasure of meeting Esty's dad and as you can see, Esty is pretty much a clone. Always cool to hear the father and son dynamic and how close they can become. Kind of like my love affair with oxtail ;0)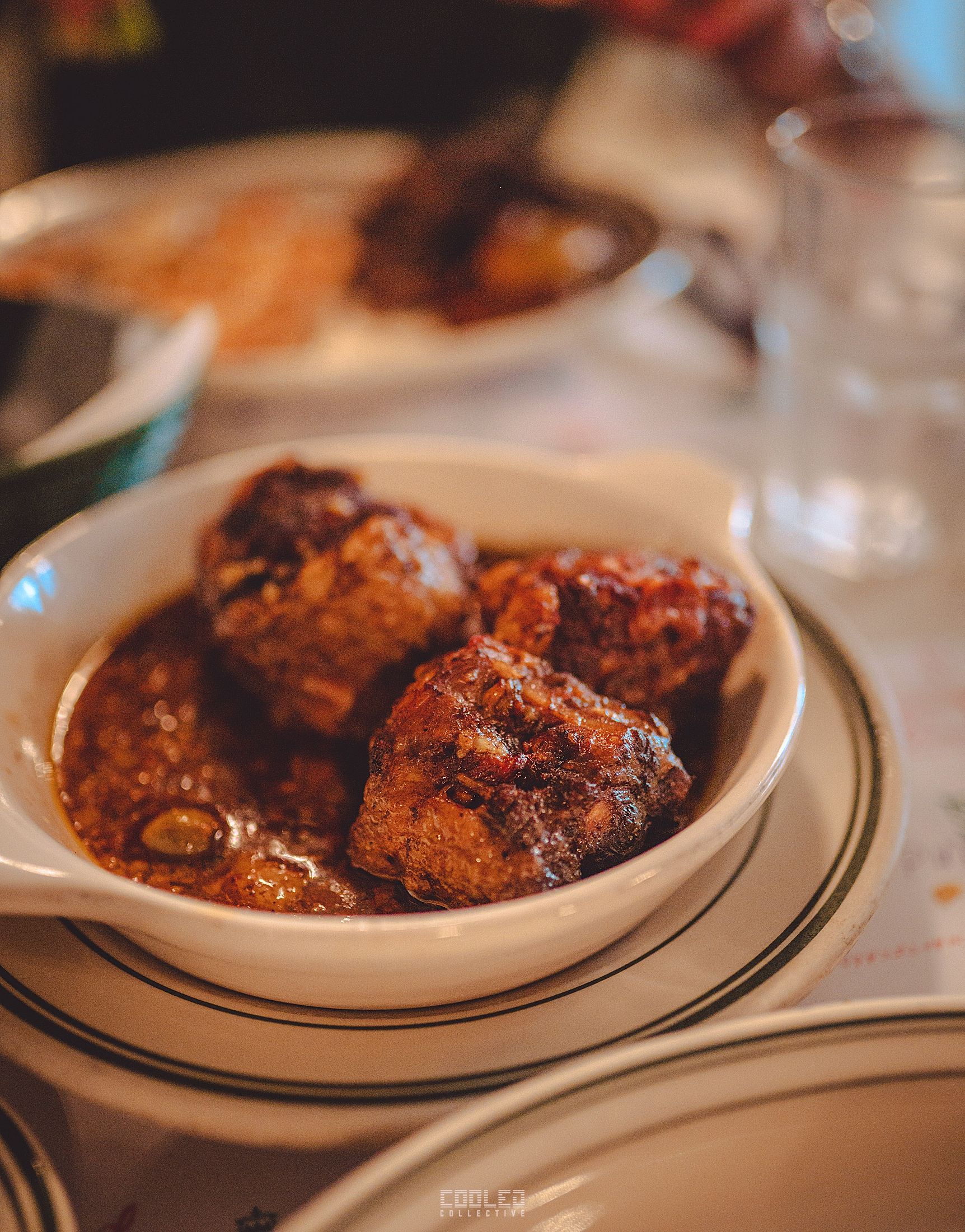 My meal consisted of oxtail + gravy, black beans, white rice and a plantain. I mean for being midnight, nothing open, starving... it was one of the best memories of the trip.
Esty and his dad got a pan seared chicken breast and a chicharron chicken that also looked amazing. Comfort foods always brings all the boys to the yard.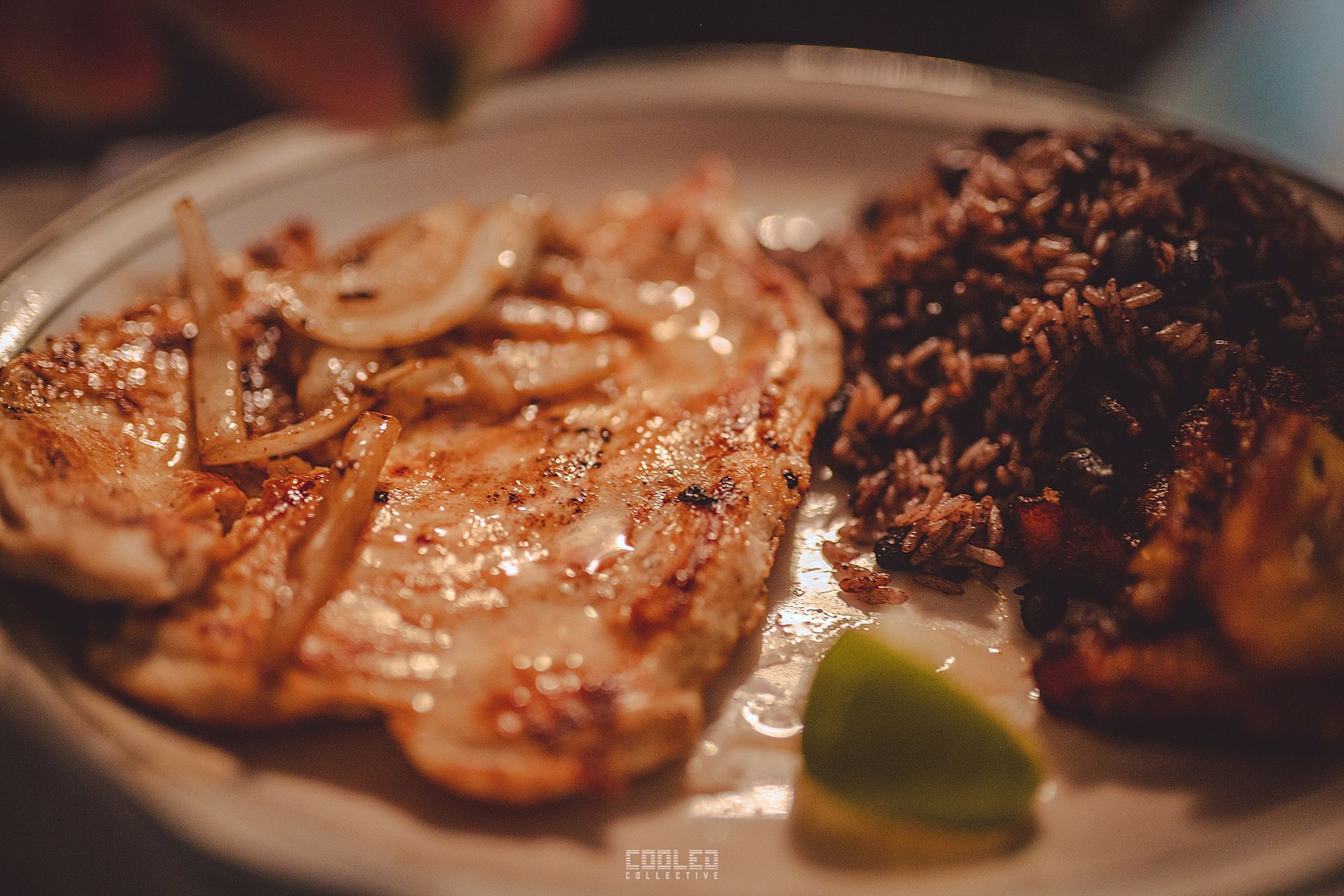 The Biltmore
On my way to my room, my wife called me and told me that Alec, my very first intern from 2010 was also in Miami. He currently lives in Manhattan but was down in Corral Gables for a commercial shoot he was assisting on.
So I went to go visit him for an evening conversation. One of the few life pleasures that I love and doesn't make me fat or poor. This hotel has so much class and history, it is pretty wild. Although it has been plagued by a lot of bad times, in 2021, it was looking grand.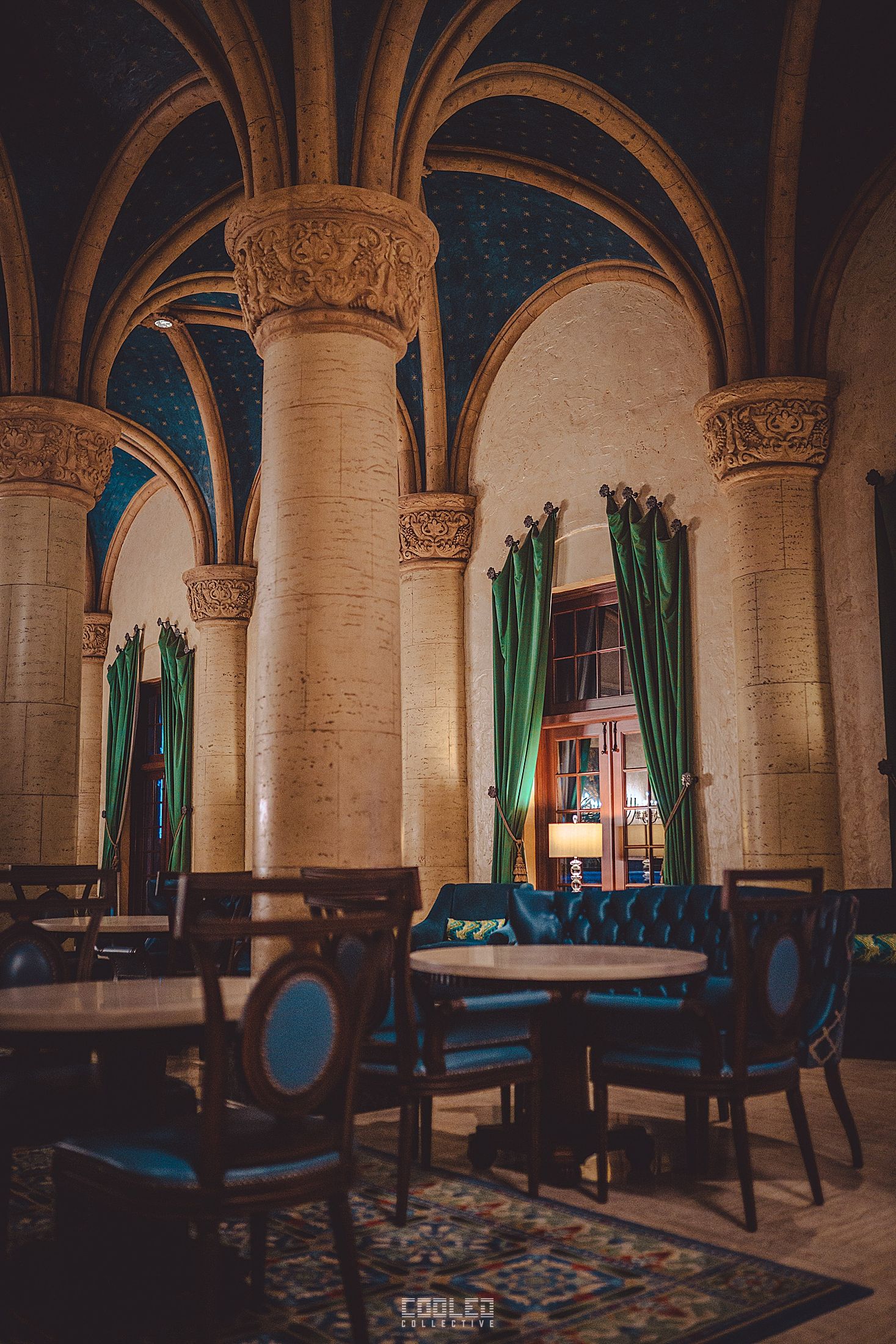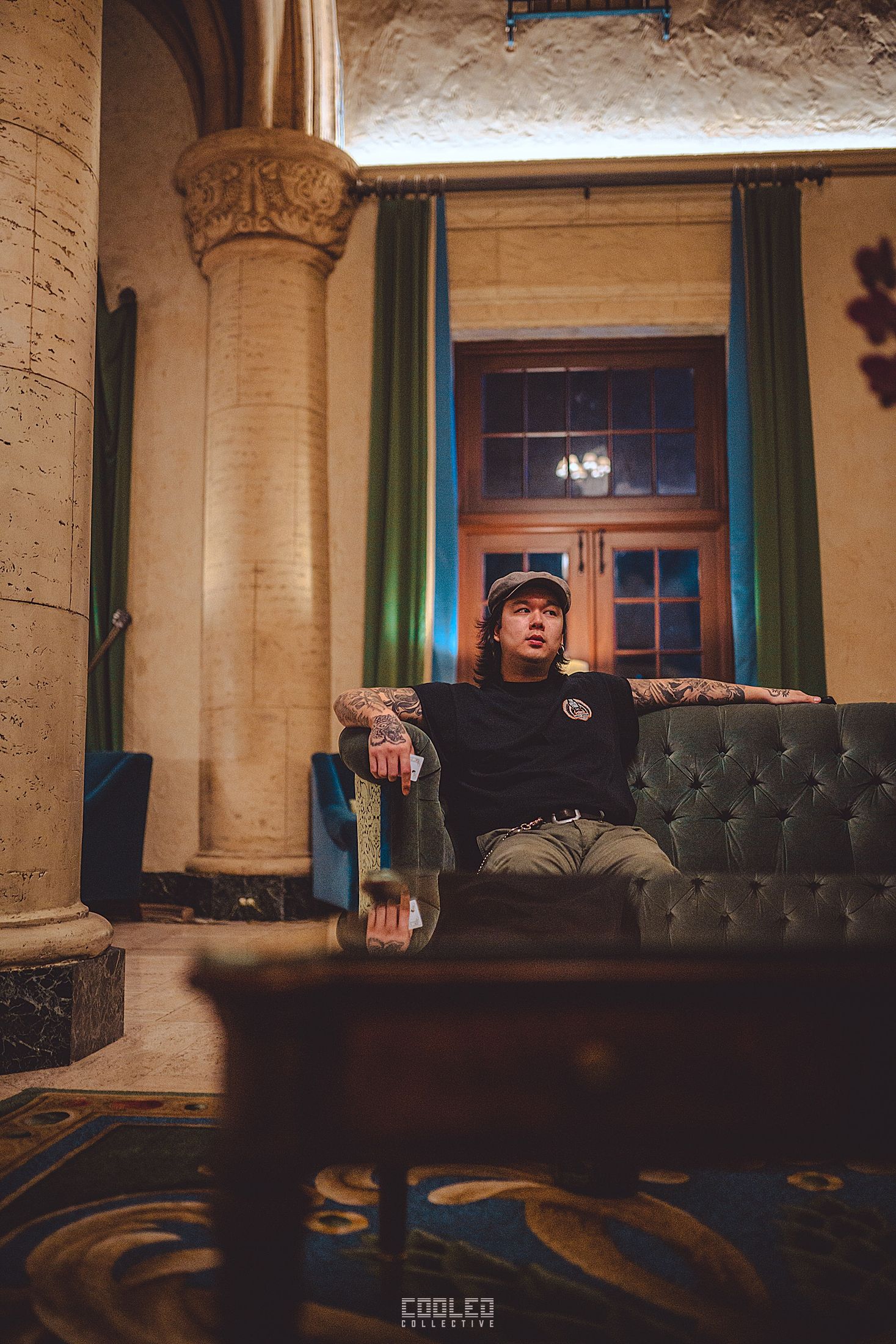 One of the greatest joys I have had in the last 12 years is helping out young new talent for those who are hungry and humble in their pursuits. Finding a long last career in the arts can be tricky and having a guiding hand can make the difference between making it and not making it. For me, not having a mentor meant that I often got lost or  failed and many things in order to find my way.
When I met Alec Nguyen as he was coming out of high school, he was a lost spirit floating around in order to find his place in the world. The last 12 years has been a long journey for him but so proud of what he's done up to this point. I feel like his 30s will be filled with so much new journeys. I can't wait to see what the future has in store for him.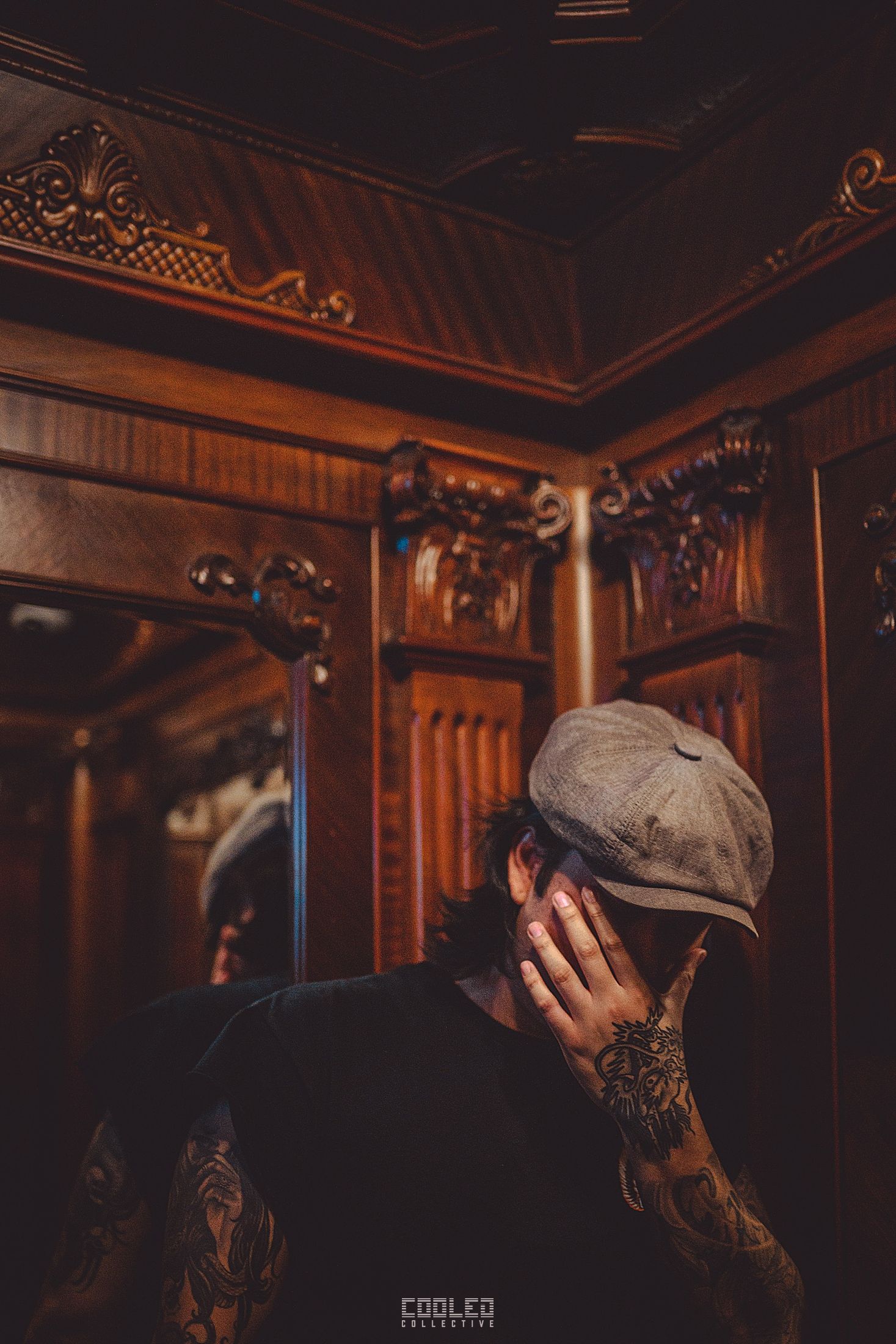 The Biltmore has a pretty famous golf course where many celebrities have come and gone. One of the portraits I noticed off the bat is the GOAT Babe Ruth. Such an icon that graced the hotel way back in the day.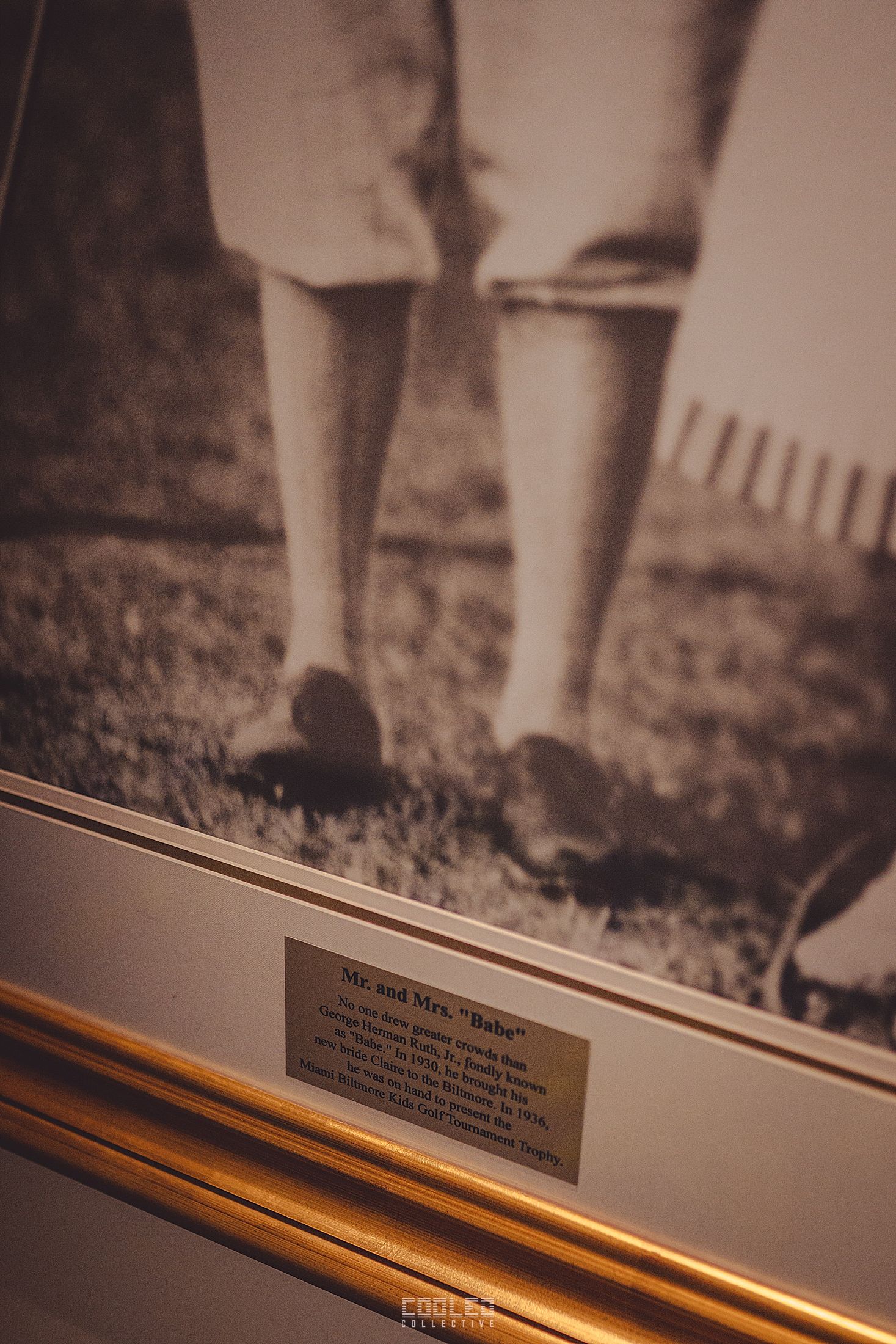 It was a super long first day but it was amazing coming back to Miami. My hope was to visit an exhibition at Art Basel but with such short notice, I am not sure I can score tickets but I will find out shortly.
Of course, my amazing sponsor Meguiar's for sponsoring my trip out to Miami. I am working hard to bring you guys along the journey of my travels with not only cars, but a bit of people, food and culture all mixed into one.
I want to thank each and every one of you for coming to read the blog. I know it is an extra step, it is longer to read but in the end I am hoping that there is a takeaway from each one of the blog posts.
Always open for suggestions and guidance if you think you want to see me do something better or try something new. Please don't feel afraid to reach out. Email me at drew@cooledcollective.com
See you on the next post!
Much love,
Drew Manley
Misc Images