Blog brought to you by Meguiar's Premium Auto Detailing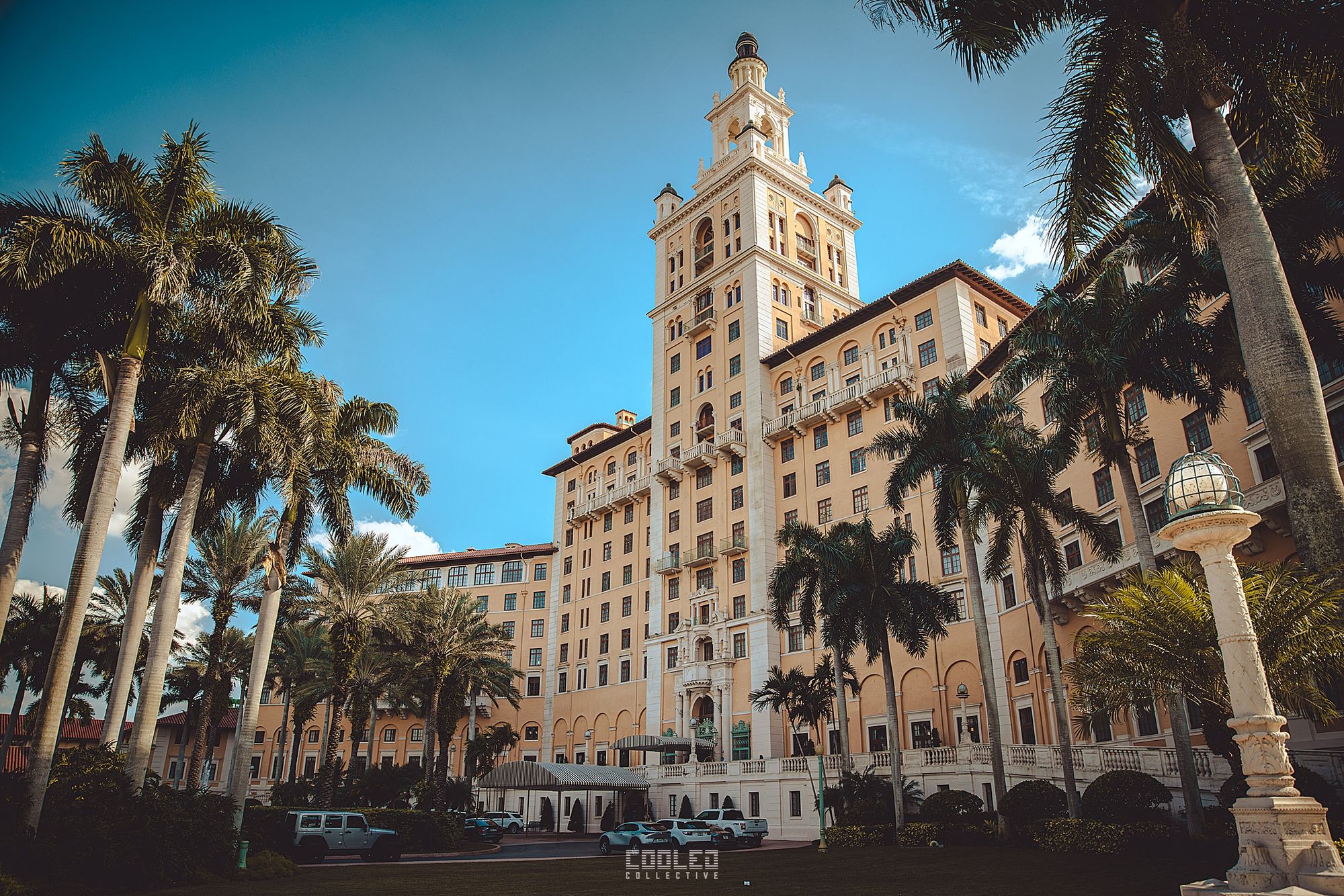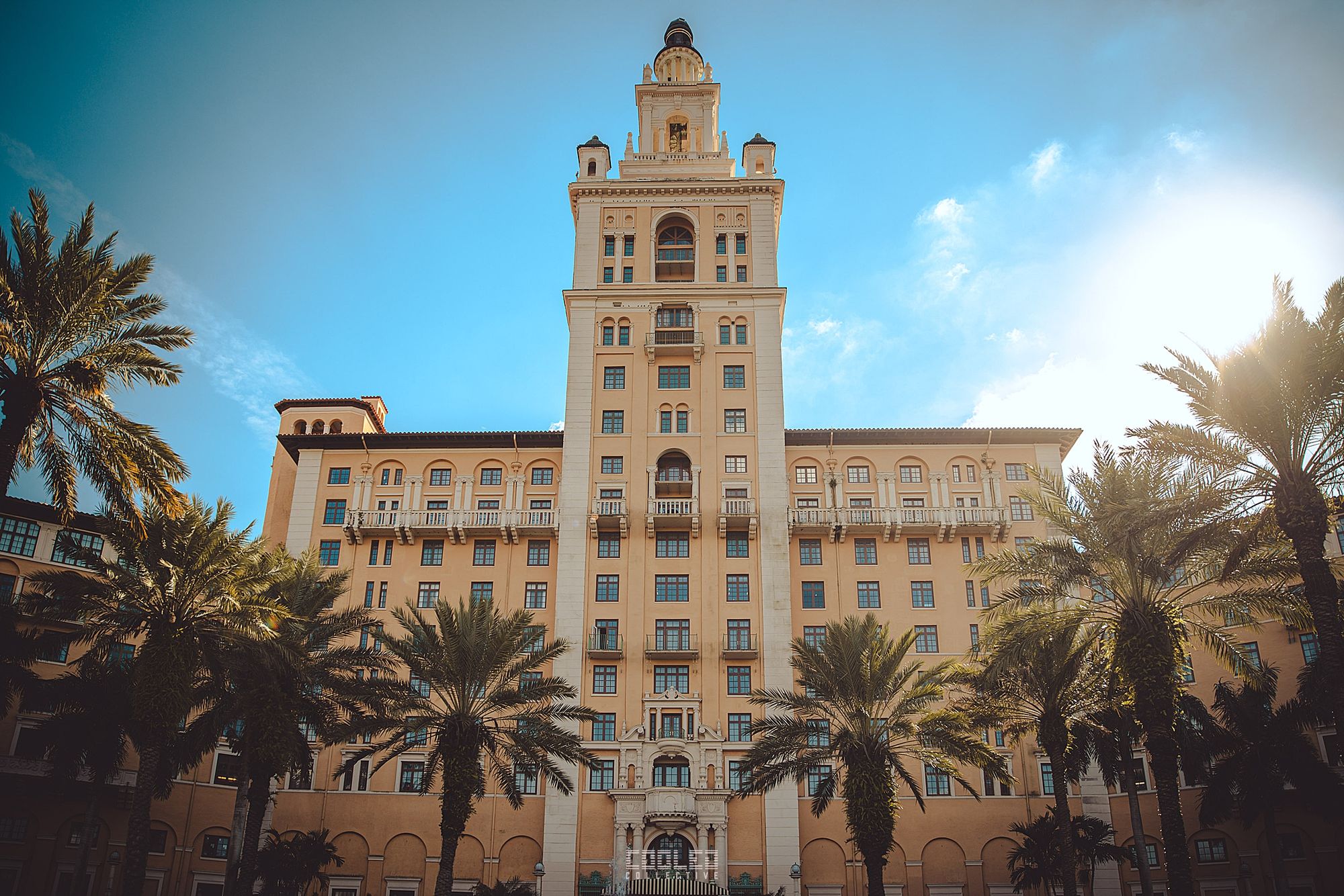 Start of the next day, I headed back to the Biltmore Hotel where Sean (@leftsauce) came to pick me up. Having checked out the Biltmore at 2am and then at 9am was a much different experience. As you can imagine, this historic hotel that has been around close to 100 years had a lot to show.
Pulling up in a vintage Porsche 911 would have been a super cool shoot as the location had so much vibes. The palm trees that lined the hotel definitely had the Miami feels stamped all over it. Sean pulled up in his 997 Turbo where we grabbed a few snaps of it before heading to lunch.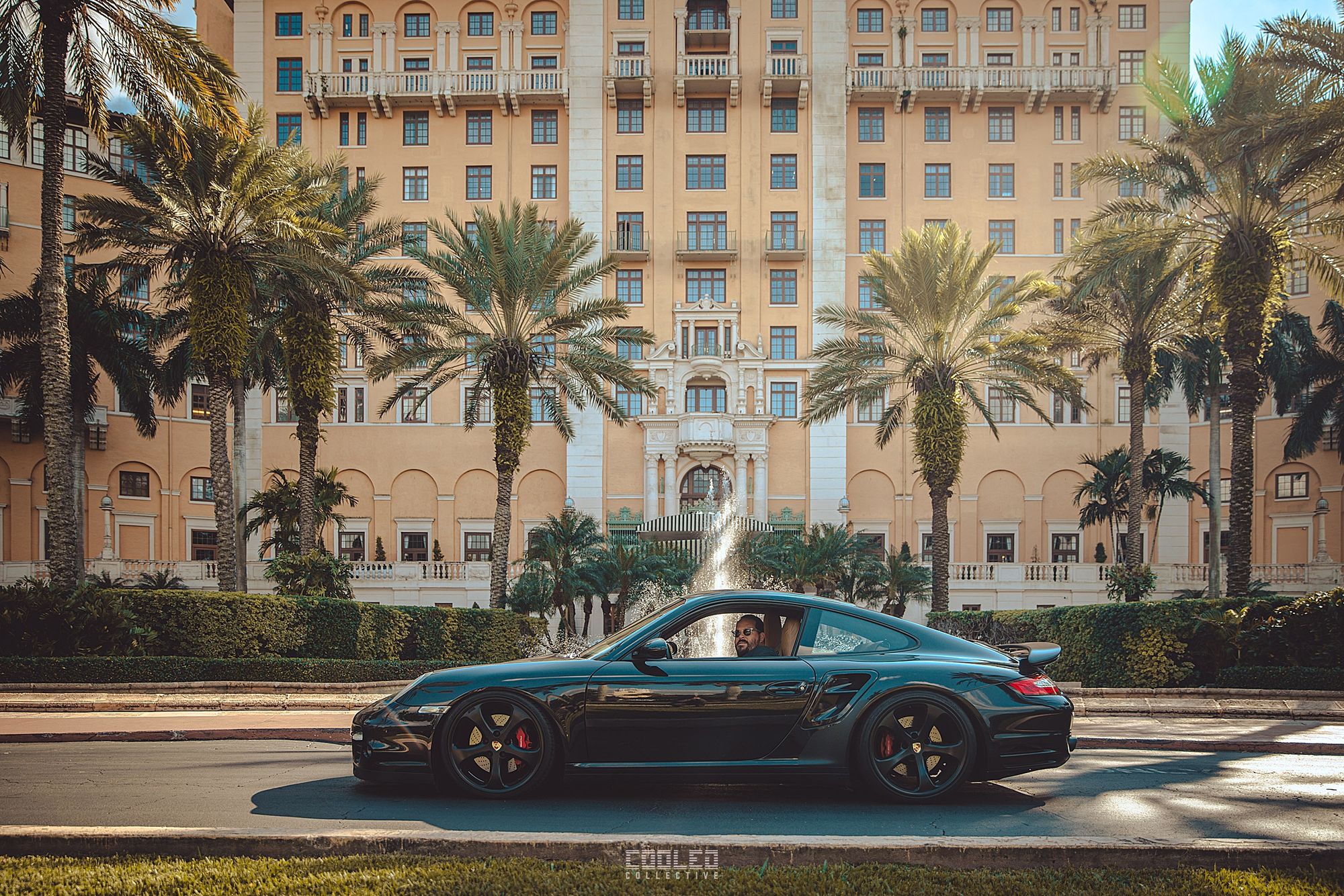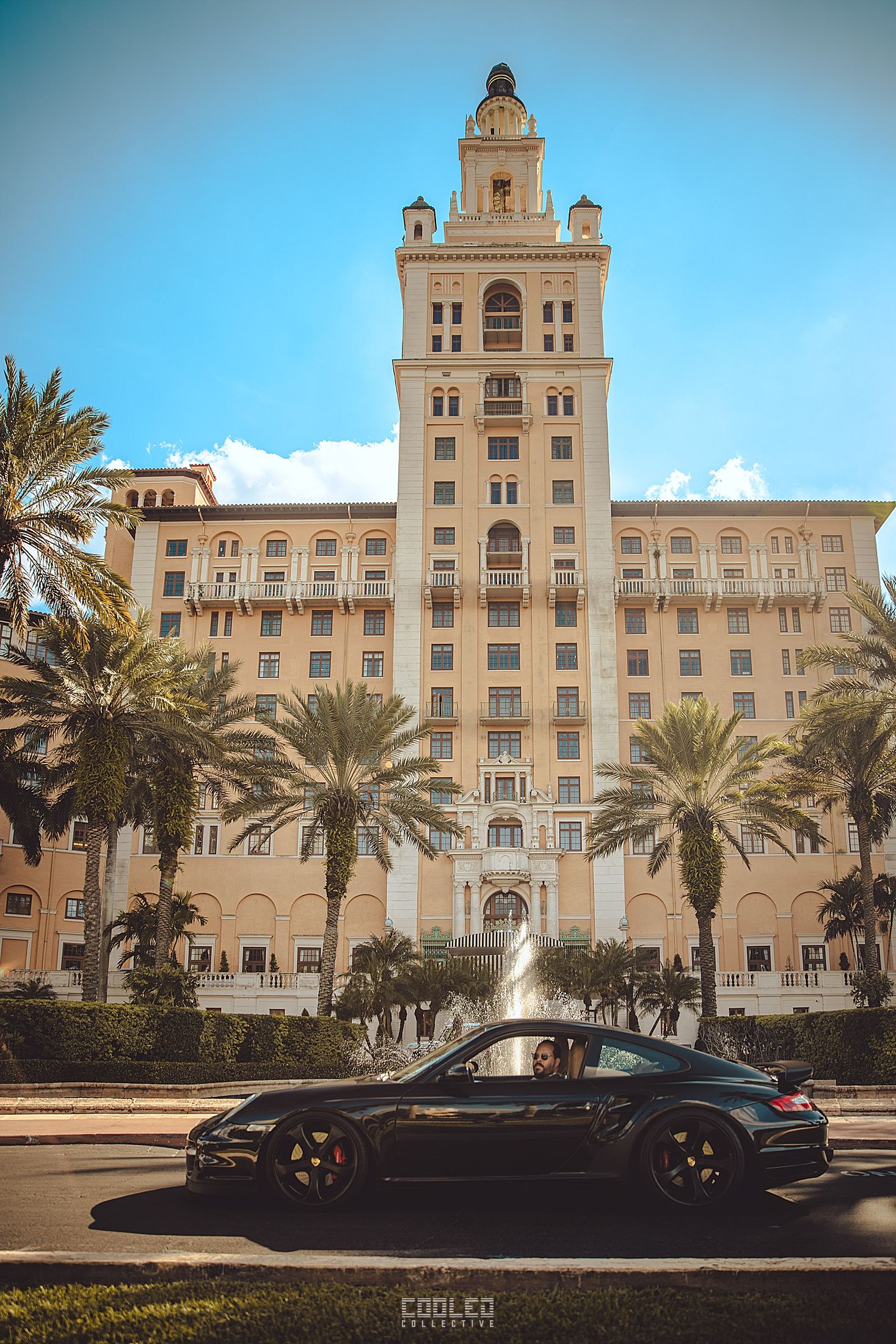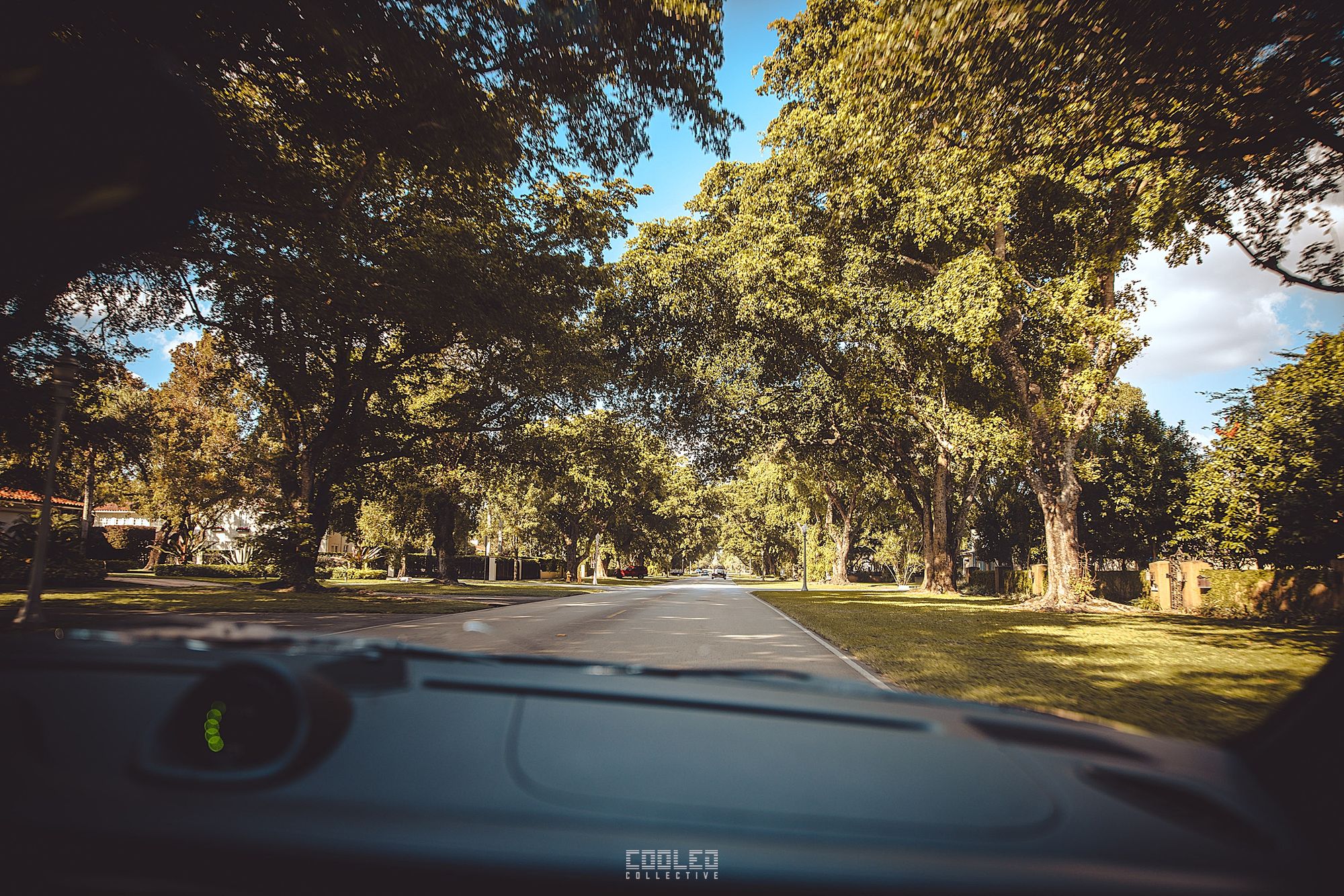 Lunch at Lung Yai
Sean pumped me up for a Thai spot that he absolutely loves. Told me the best Thai food I will ever have and although that wasn't true, it was a really good time lol. So on our way there, Sean kept getting a phone call from his buddy Andrew who was going to be eating lunch with us. Every few mins and he sounded very frantic. The reason being, the owner of the Thai restaurant apparently has some strict rules like everyone needs to be present to get a table, can only order once and so forth.
When we finally pulled up, we got seated right before they closed down for a few hours and then reopen for dinner. This is a common in Thai restaurants to help cut down on the long hours.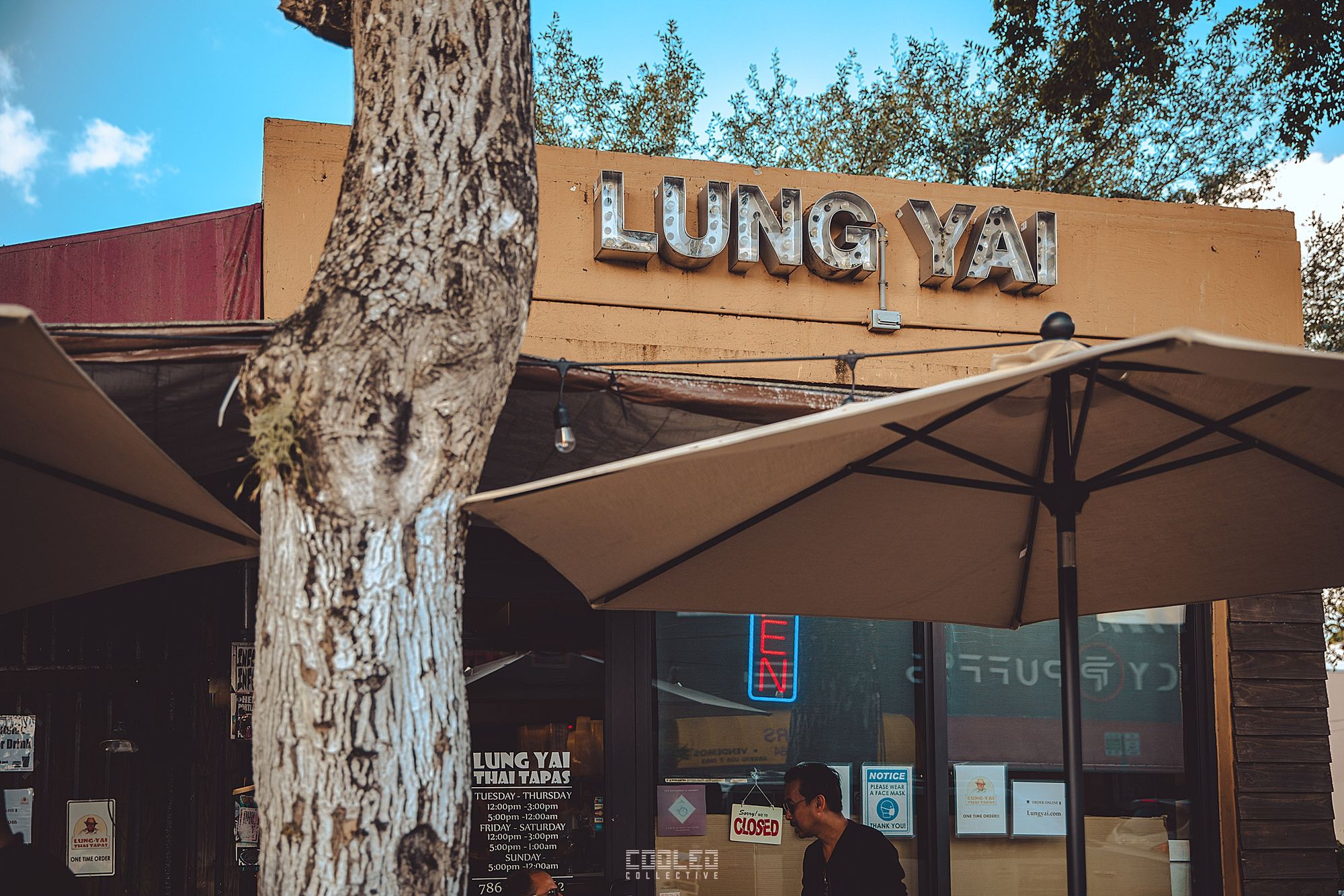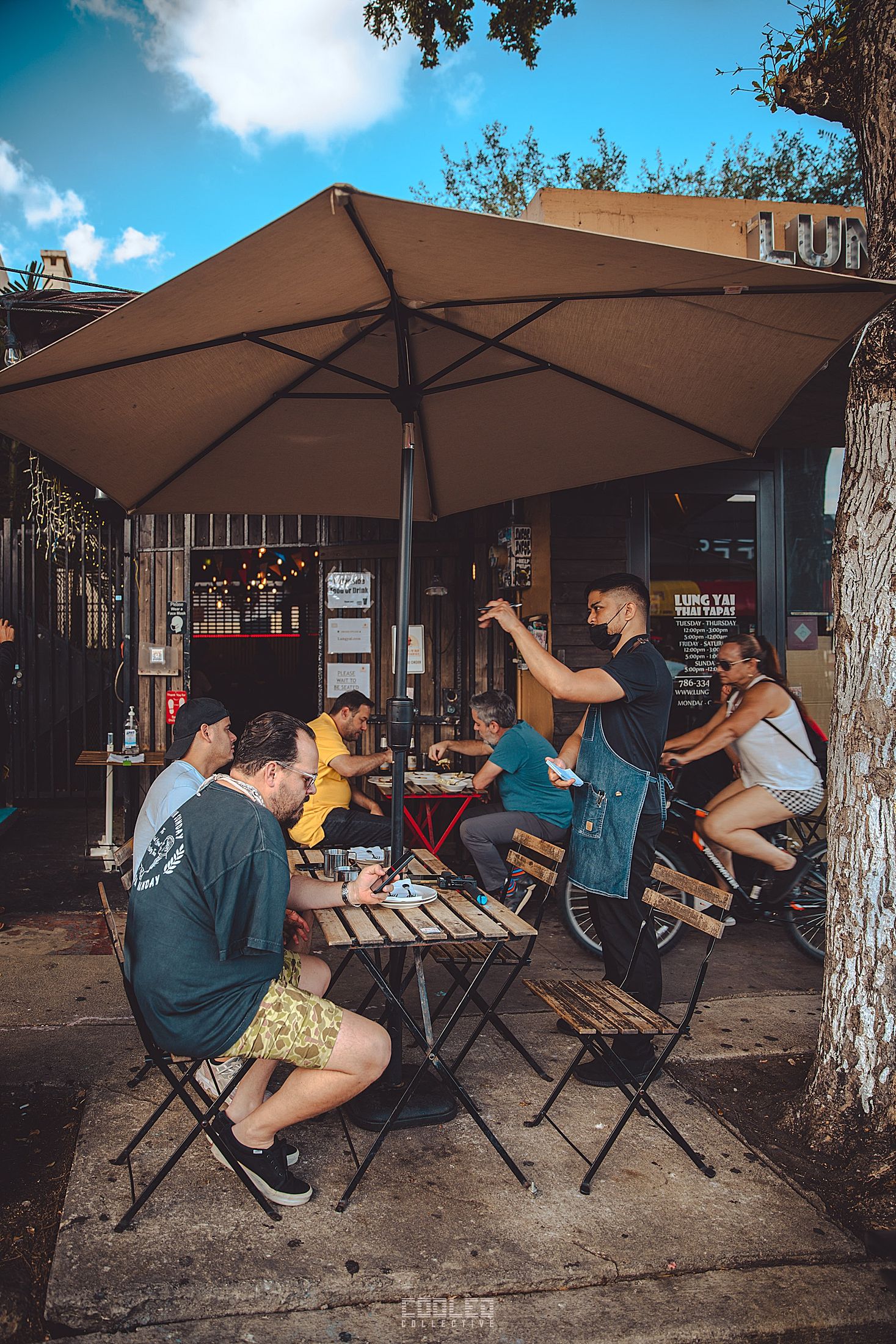 After lunch, Sean and I went up the street to check out a local spot called Domino Park. It is a place where seniors come to play Dominos. Talking to the seniors, they have been playing since they were very young and get so much joy coming together to socialize.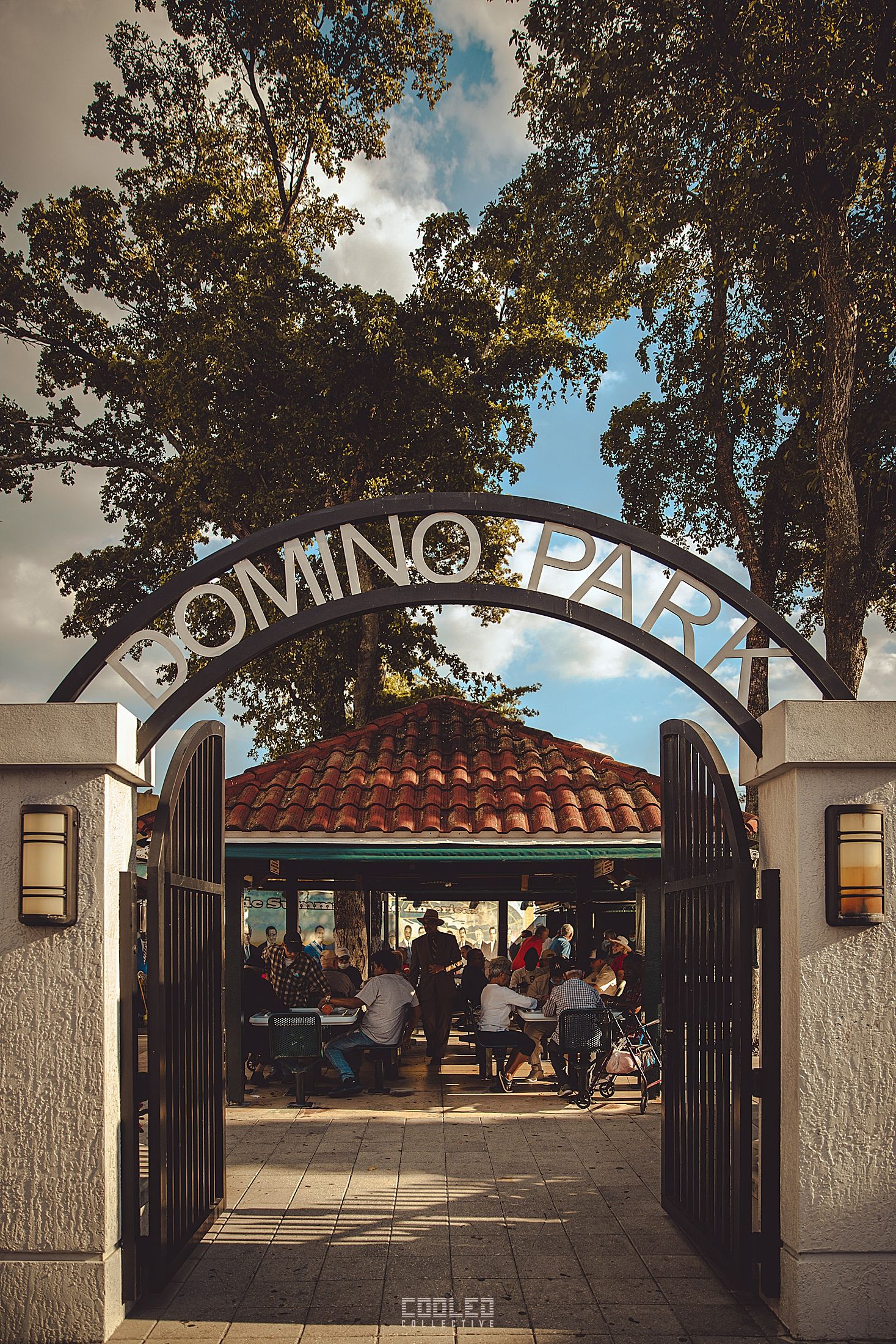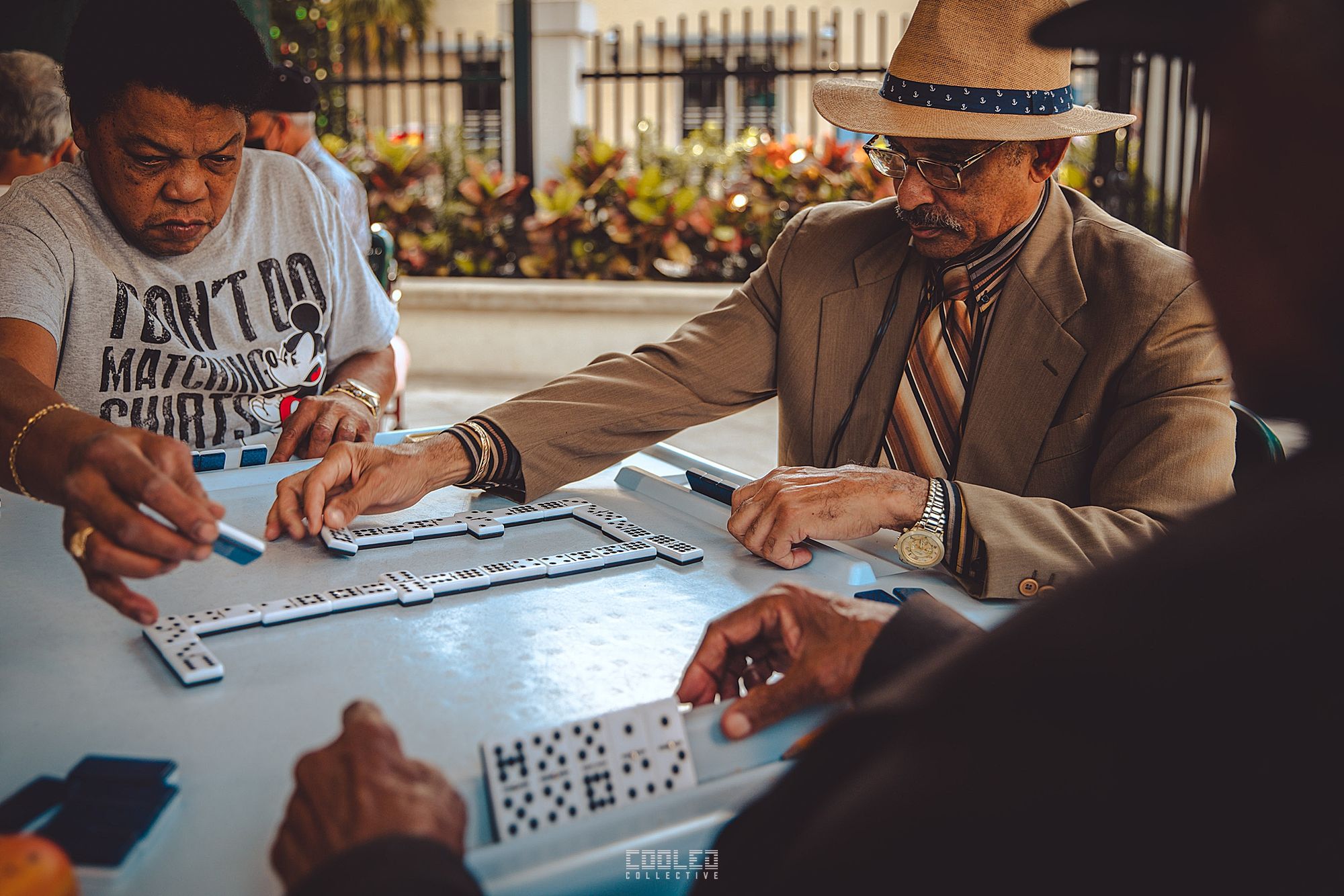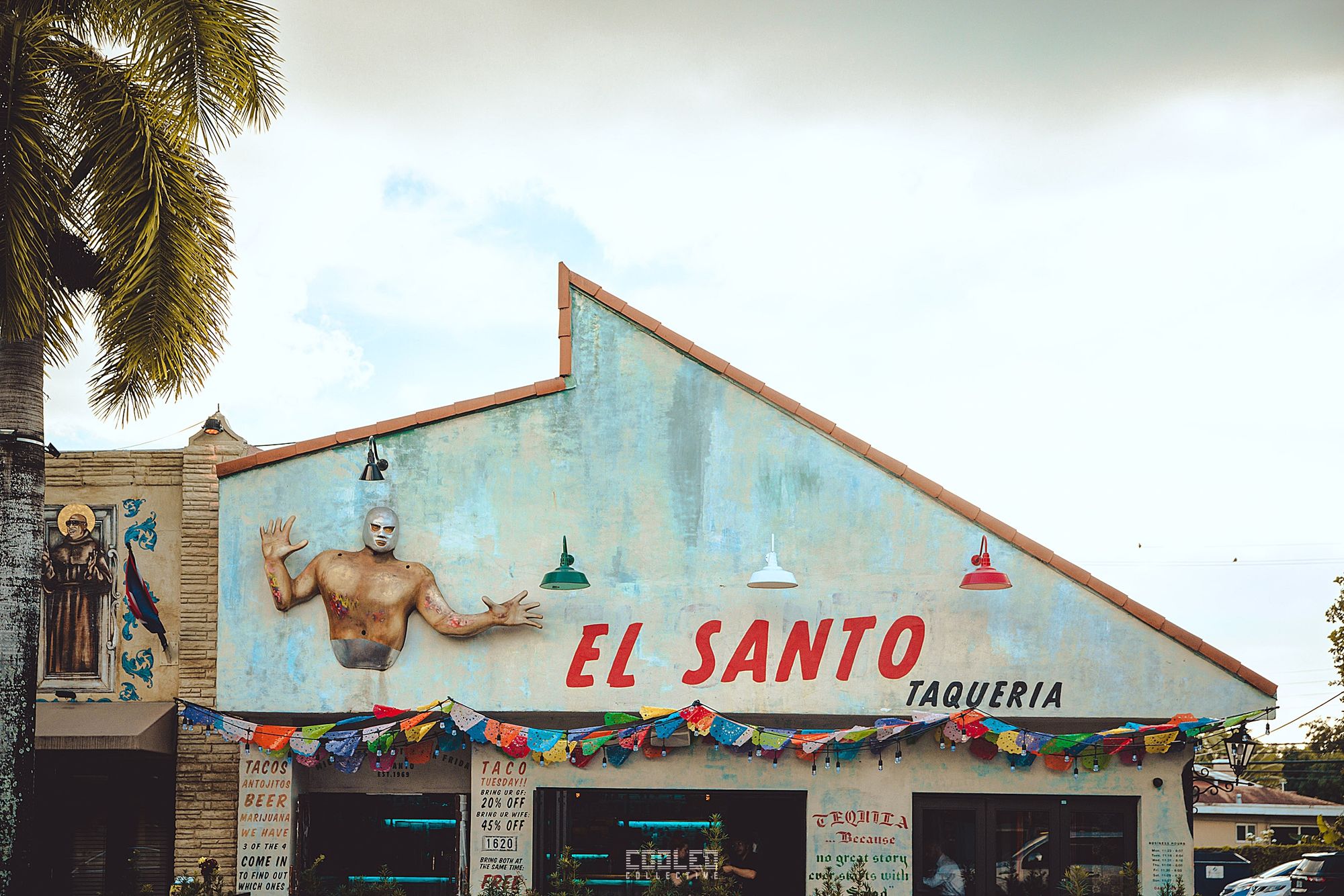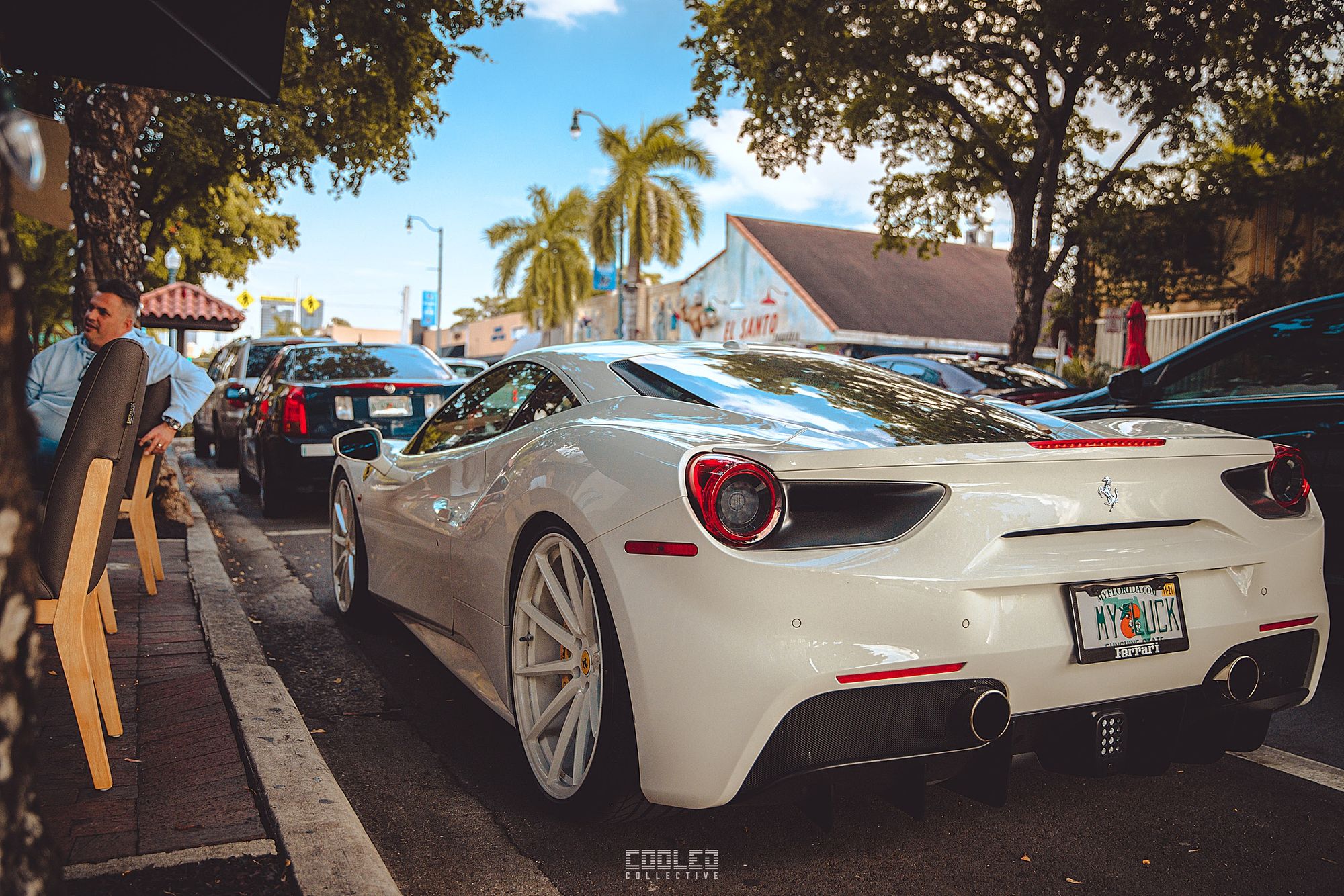 Miami streets are filled with all levels of exotic and vintage muscle but most of them are stock. To see a Ferrari 488 with some custom wheels and a drop is refreshing since it is not the norm. So that leads us to right into visiting my boys at RMC Miami.... right into the sunset.

RMC Miami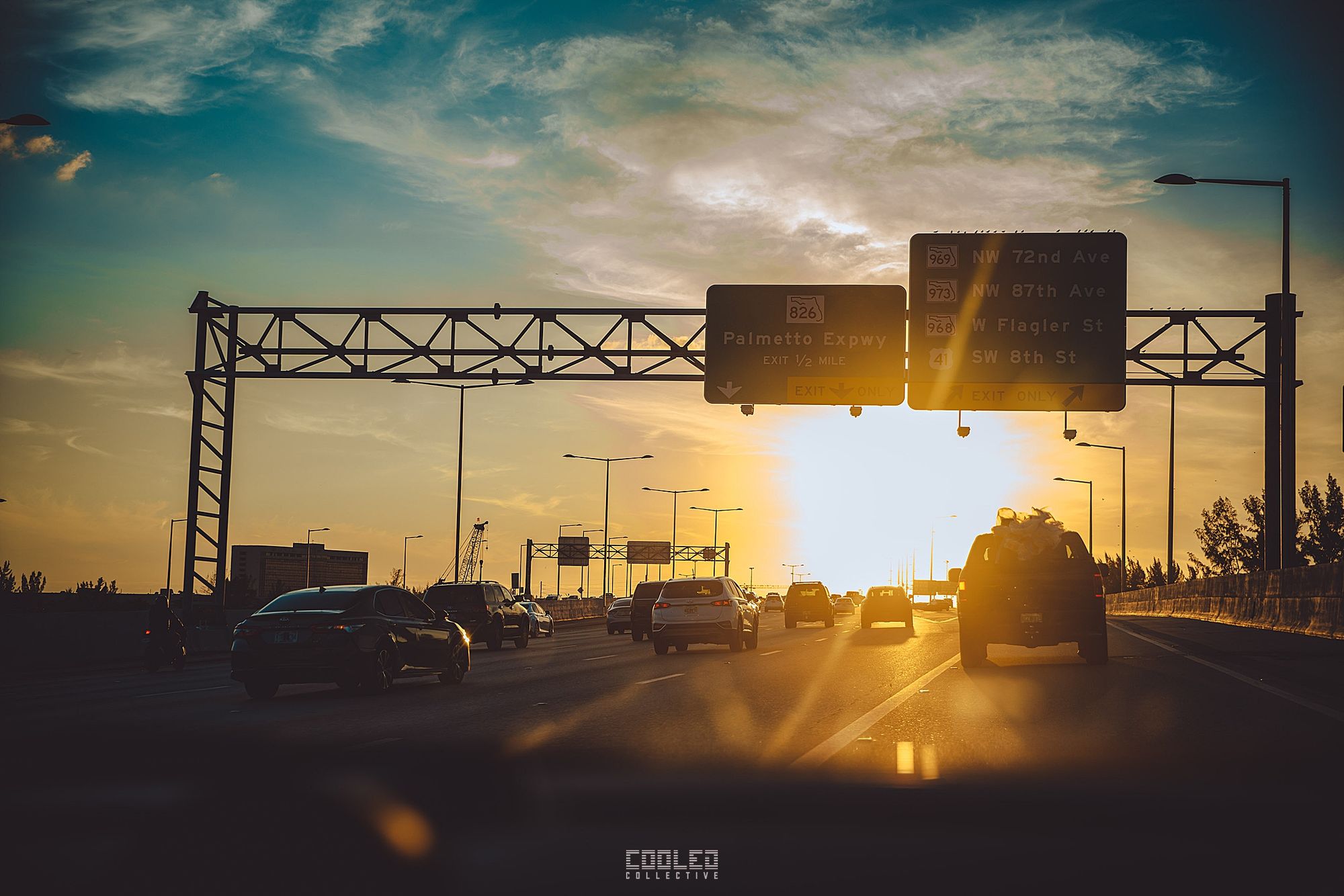 It was actually a surprise visit as Danny and Eddie had no idea I was coming to visit. It has been close to 2 years since I last visited and we ended up catching up for a bit so by the time I grabbed my camera, it was pretty dark. Danny pulled me into his back room where his 993 was getting work done.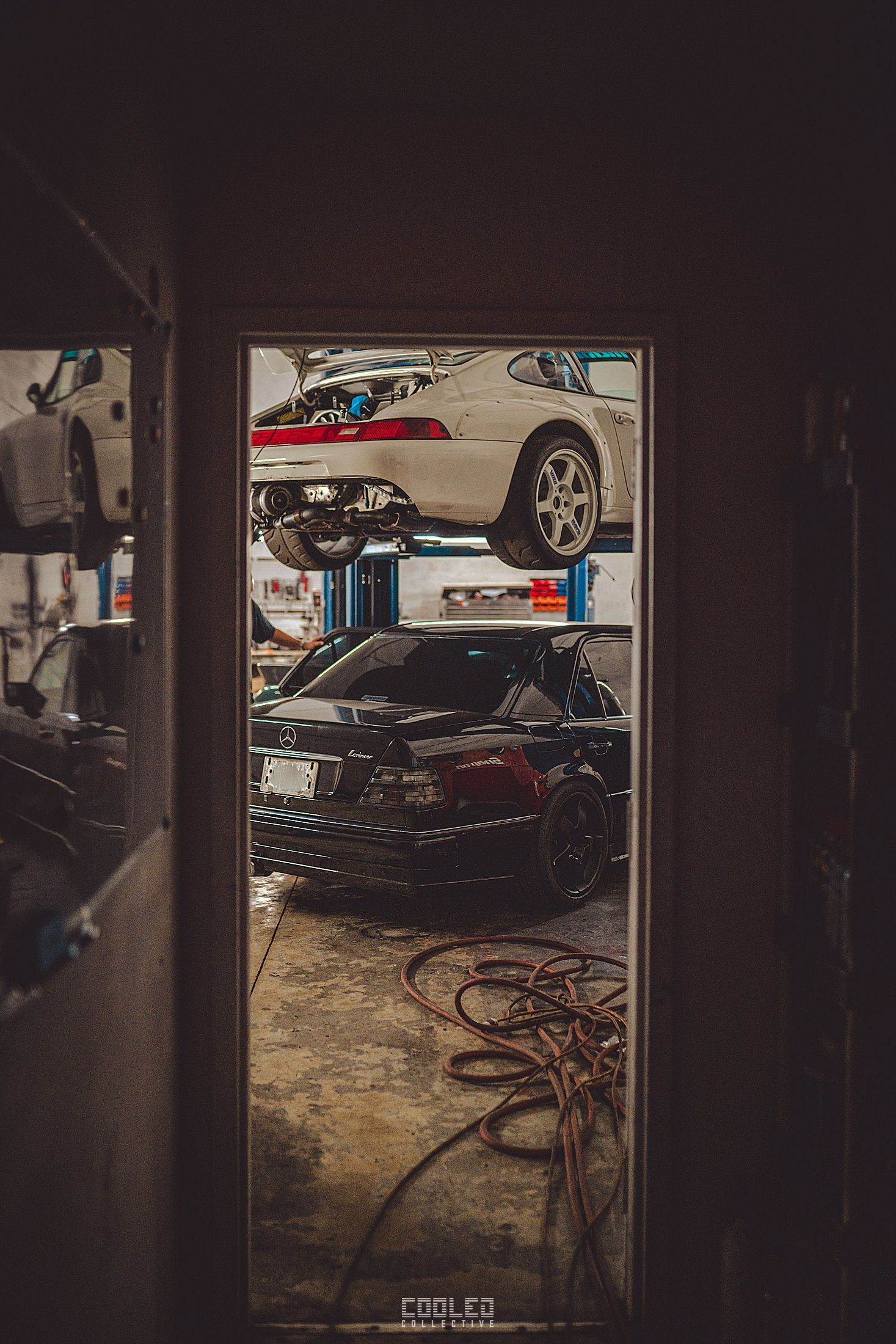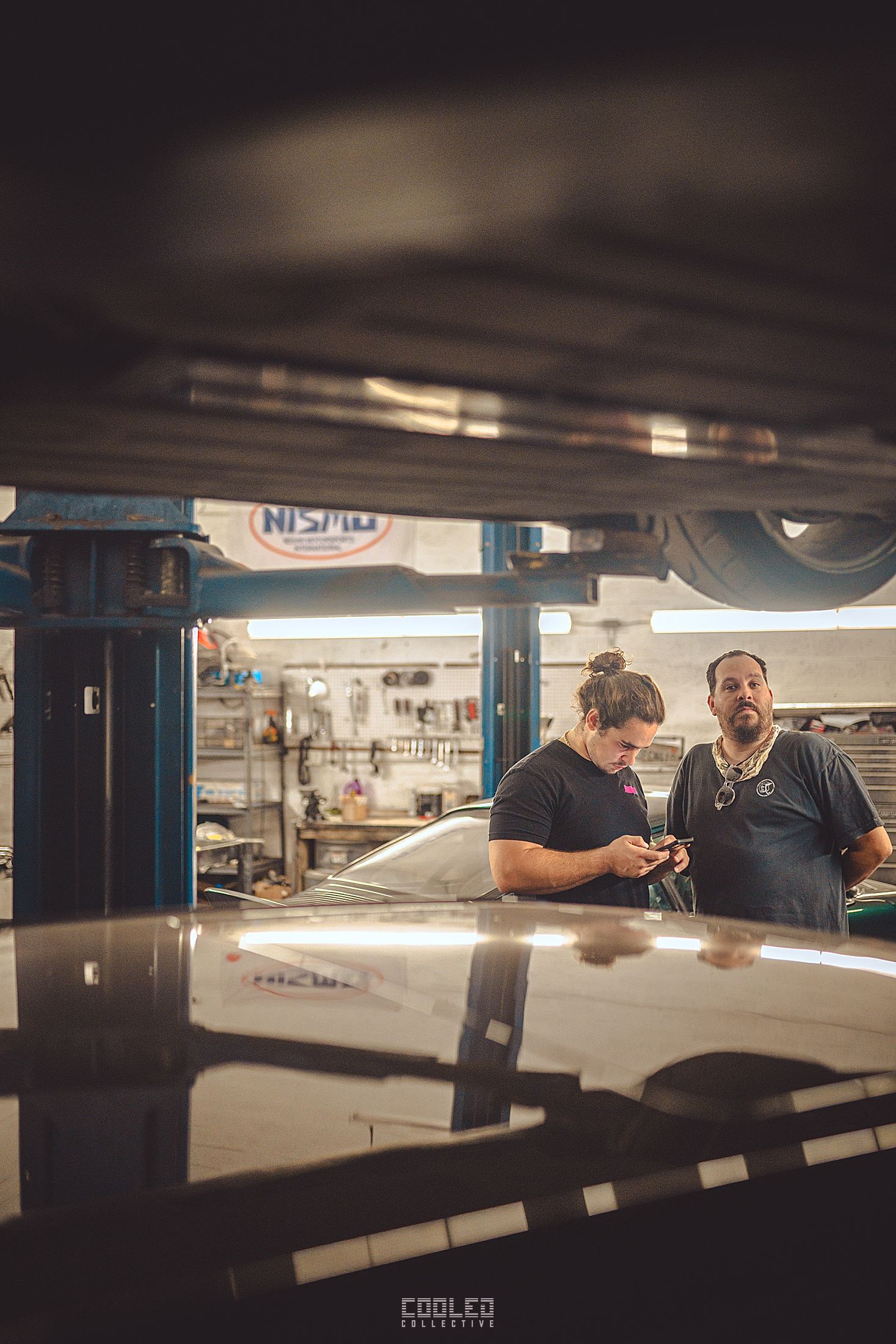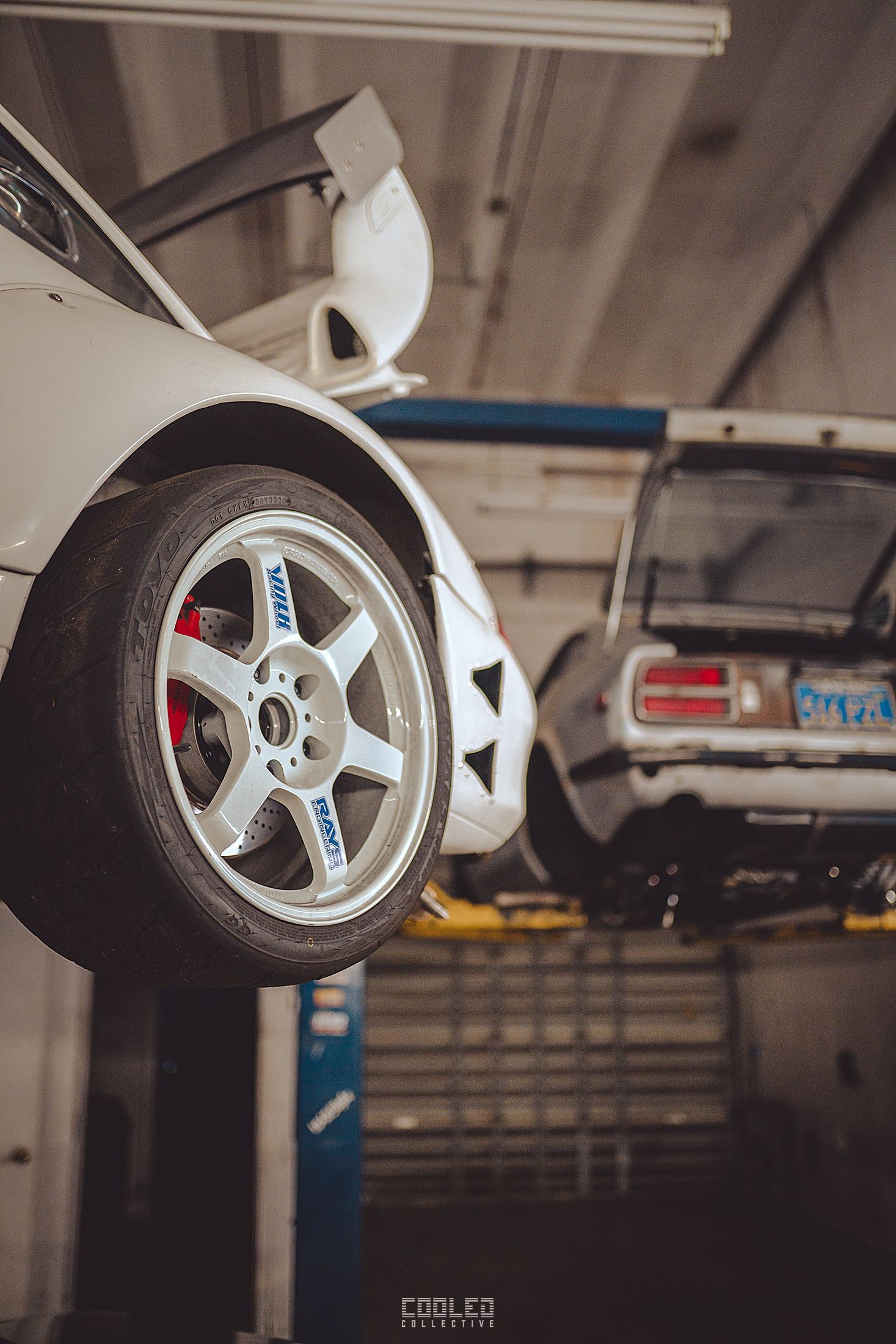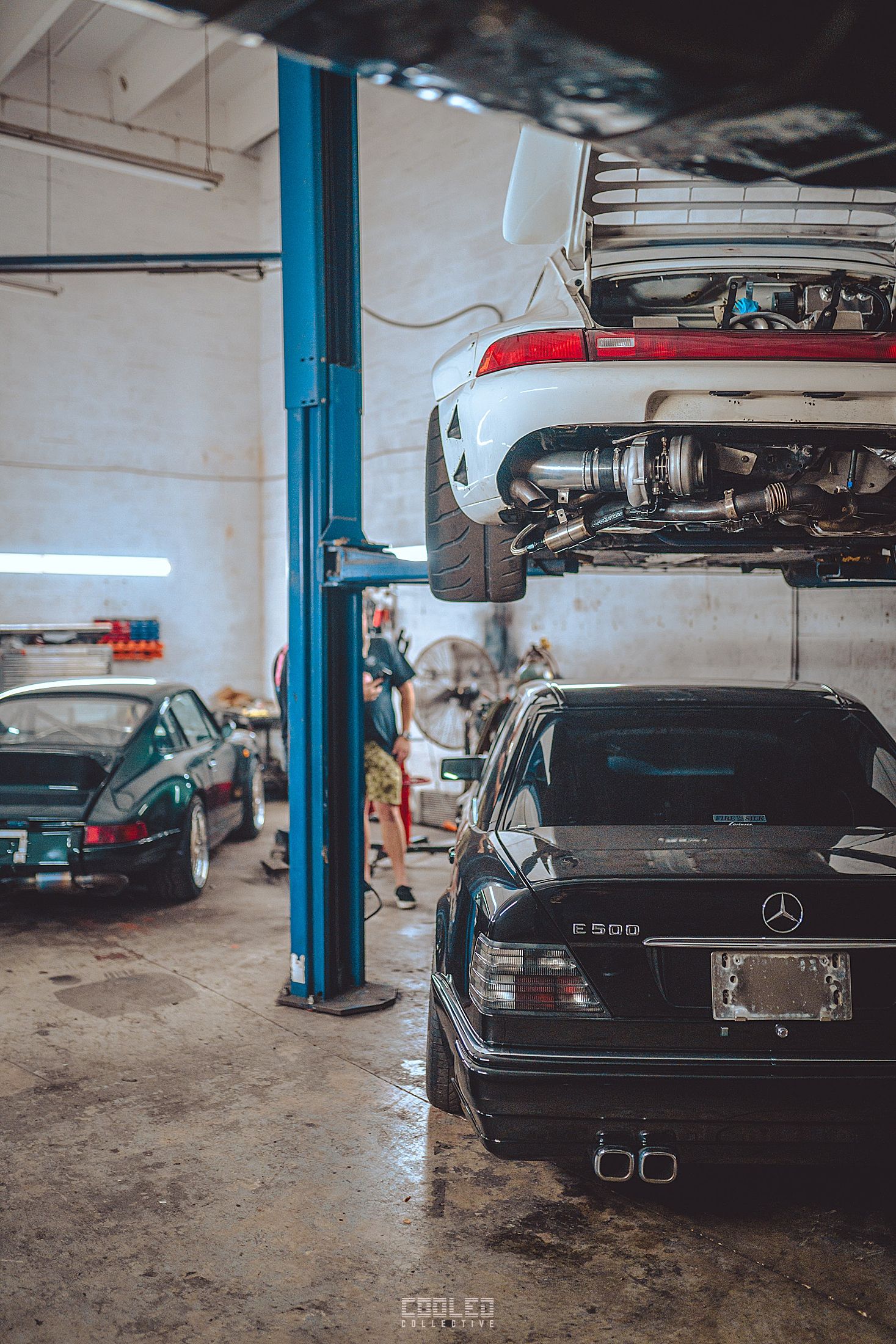 One of the reasons why I love the boys at RMC is because they are true enthusiasts and love driving fast modded cars. As you can see, Danny's 993 isn't a modest stock build, its got some "go-fast" parts here that you typically don't see in California builds. He is building the 993 into a whole new build coming up for 2022 so get ready for that on their page.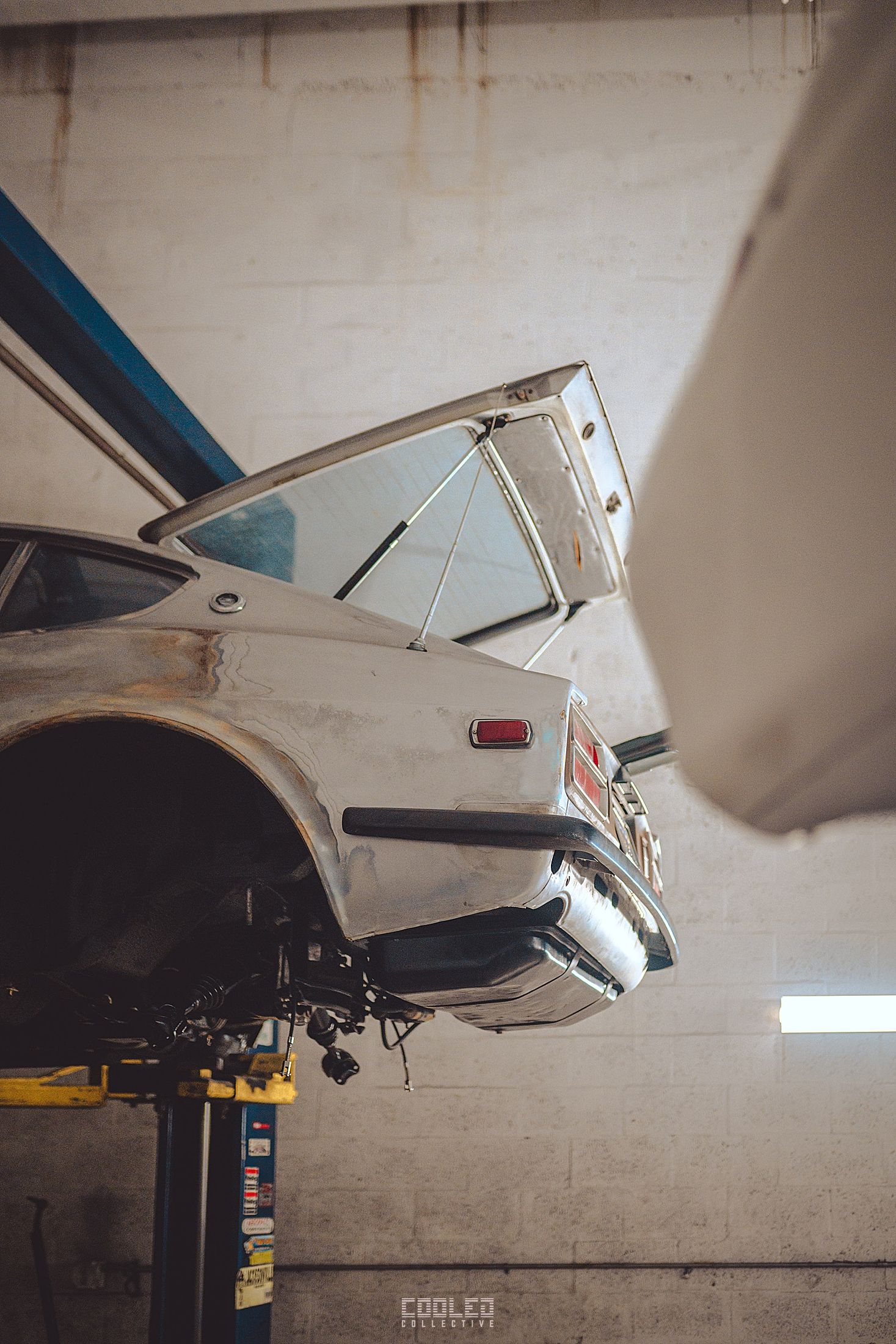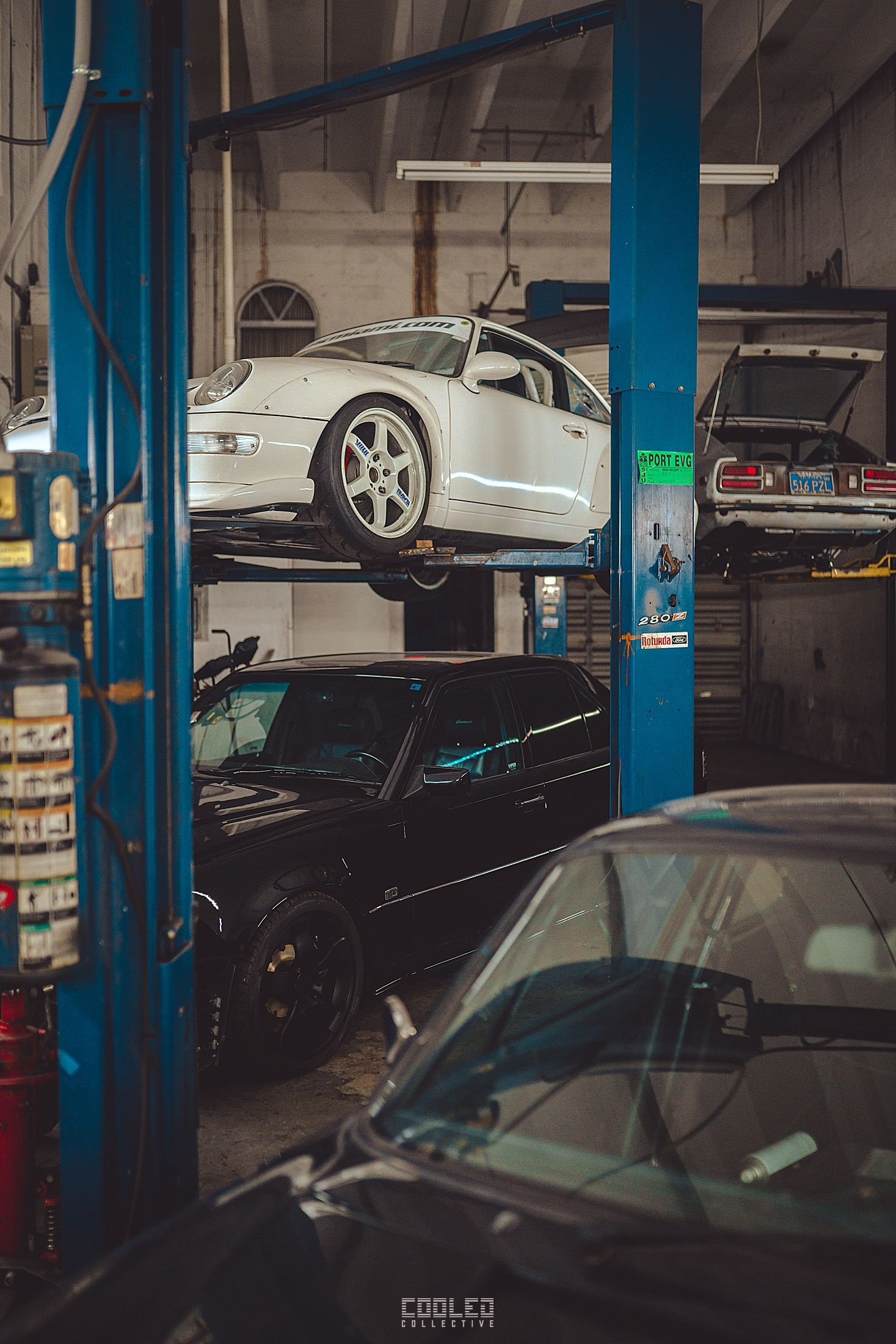 Random Forest Green 964 with gold Futuras were in the stall next door. I believe it was getting a backdate done and it sounded quite healthy when Danny fired her up. Also, the Z was getting torn down for a restoration but we ran out of time before we could get more into the details of that.
So RMC changes their inventory quite often as they cycle through their cars frequently. Every time I visit, I have to spend an hour just to go through what they have. Ironically, it took me multiple days to even spot they had a clean stock EF tucked in the side room but more on that later.
I will leave the images here for you to absorb but just know that there are so many things I cover the day after. So enjoy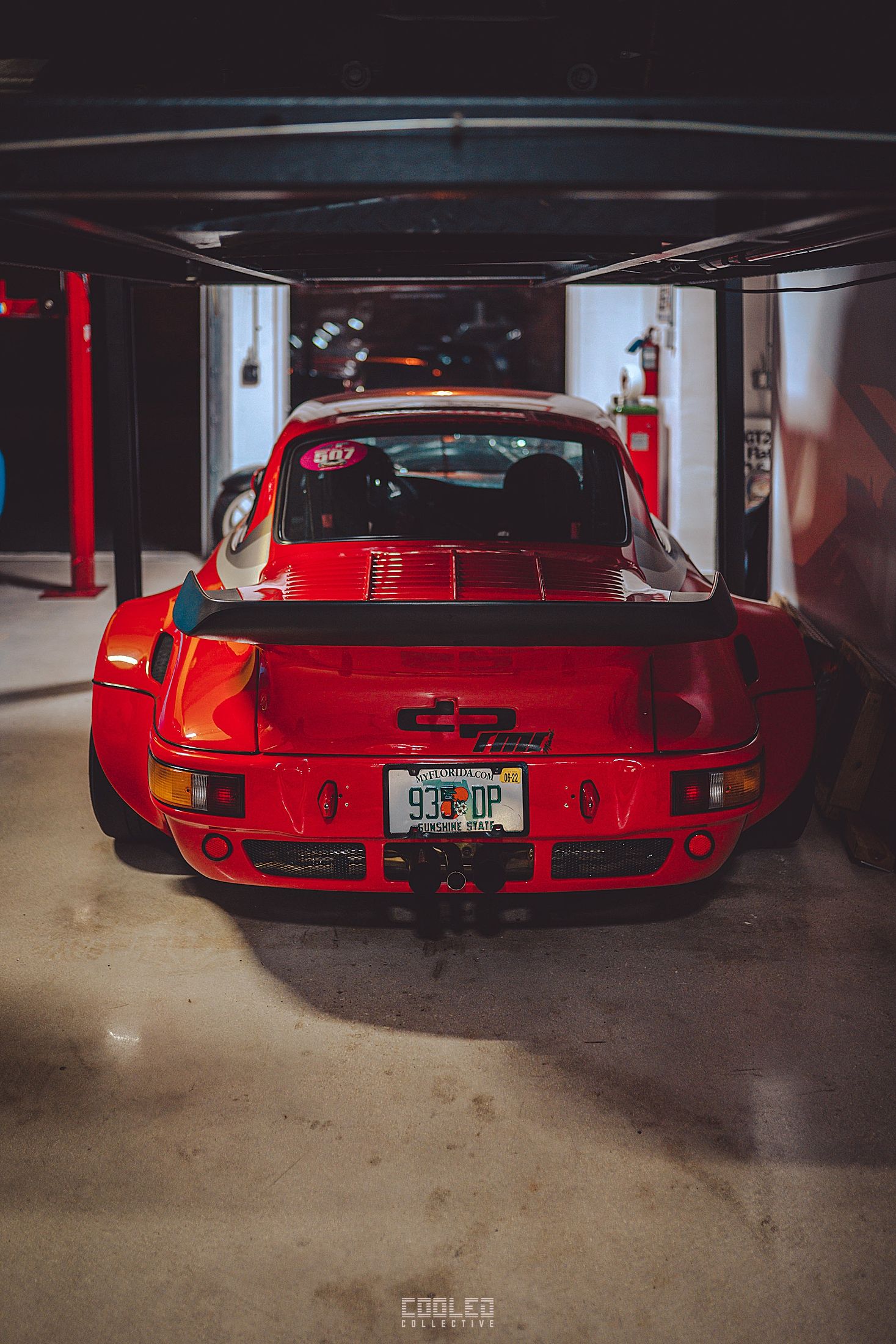 Always a blessing to see the DP collection at RMC. The vintage feels coupled with 80s and 90s badassery is major key!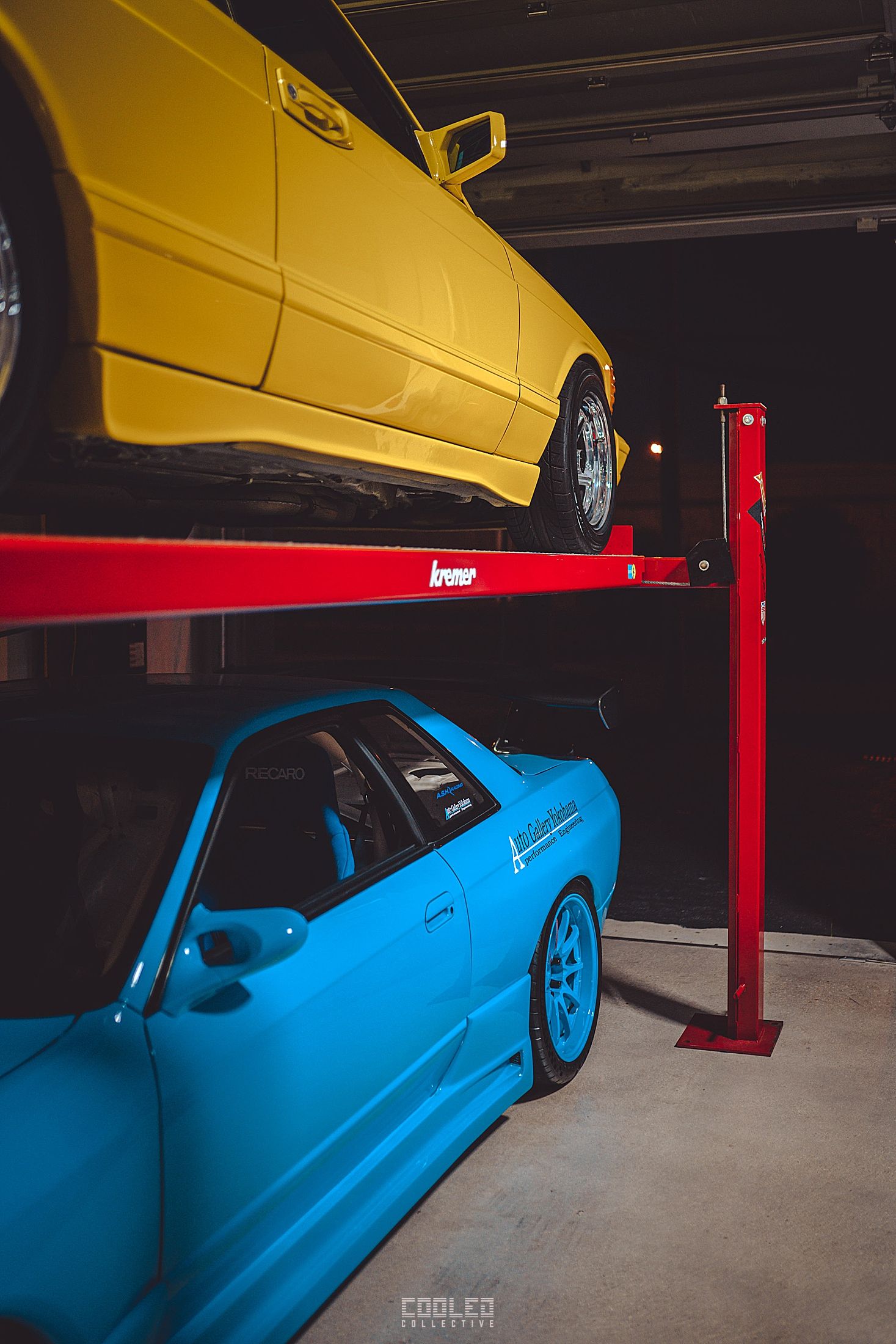 And when was the last time you saw an AMG in yellow on sitting on top of a blue on blue R32? Only in Miami!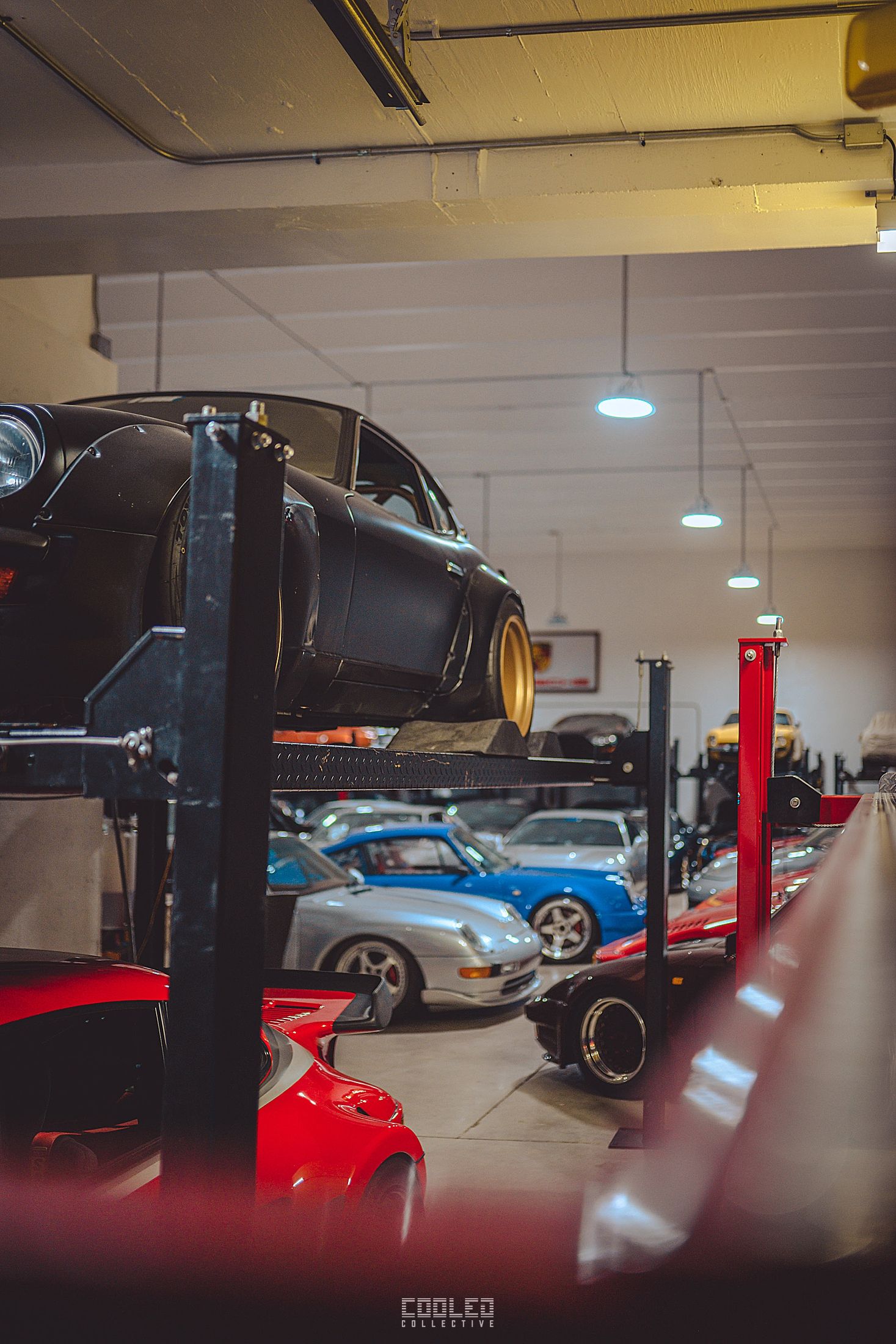 RMC always showing love as they have my photos hanging on their wall from the last time I visited. The DP looks mean in that roller.
Although it doesn't look like it in the photo, the JDM RWB you see above is in the infamous Martime Blue you see in the 964 RS. This particular car was sold earlier in the day I came to RMC. Set up a time to shoot this with the new owner the following day but unfortunately something came up and was not able to shoot it. Lots of parts on this that will make the new owner a very happy camper.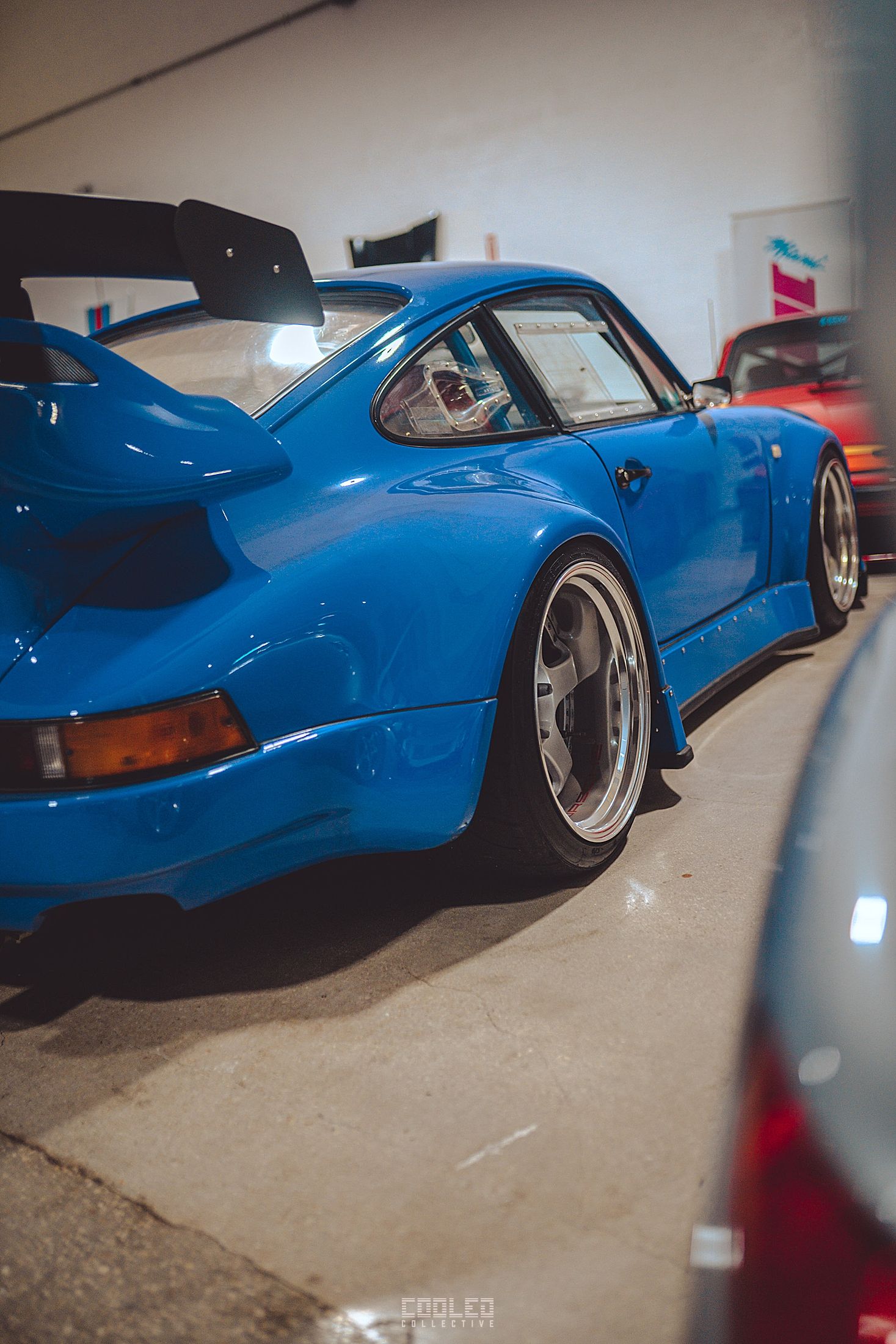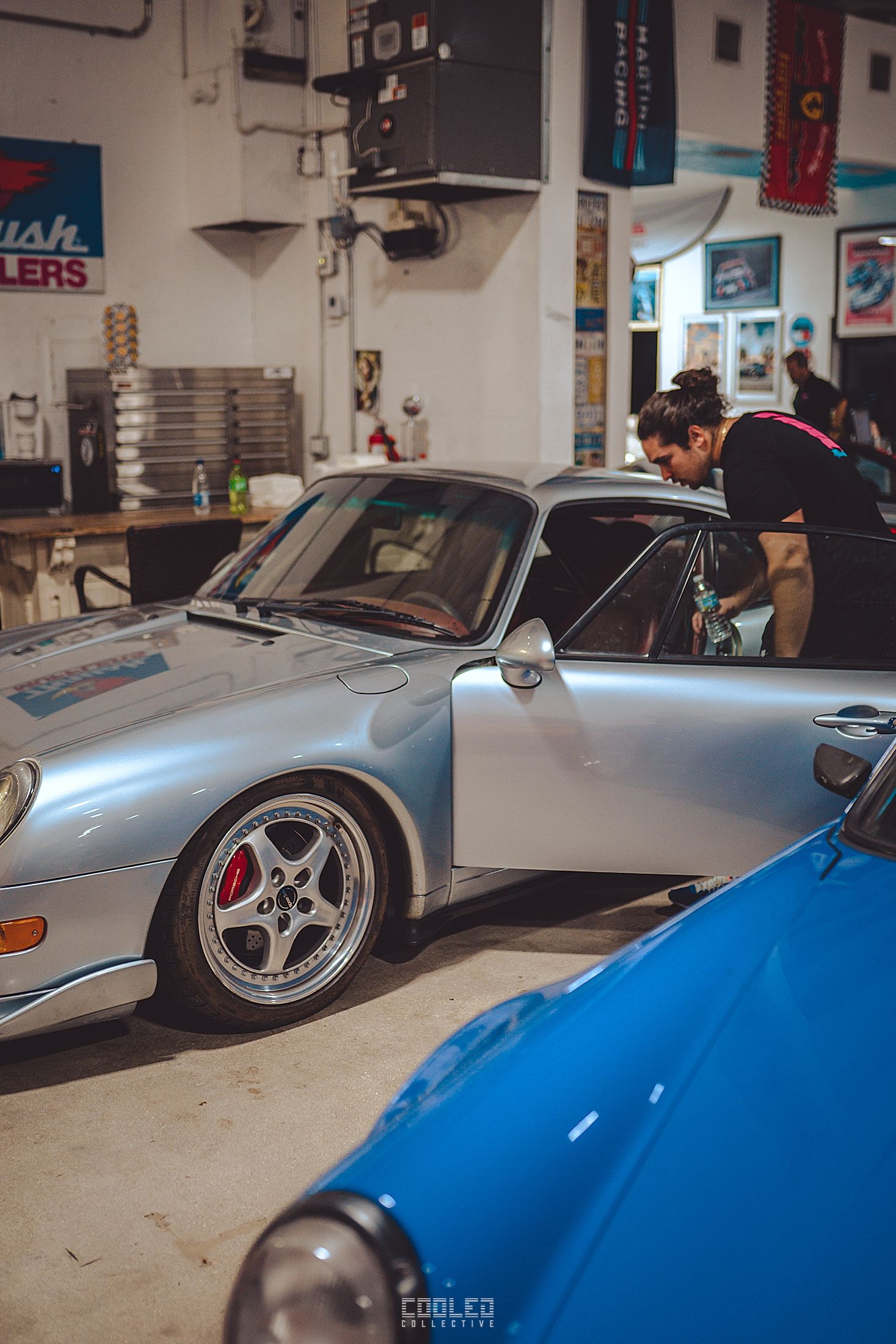 Danny was showing me this 993 that had a ton of RS parts installed by the previous owner in Arizona. Actually one of the few 993s that I have sat in that was properly sorted and felt "right" to me.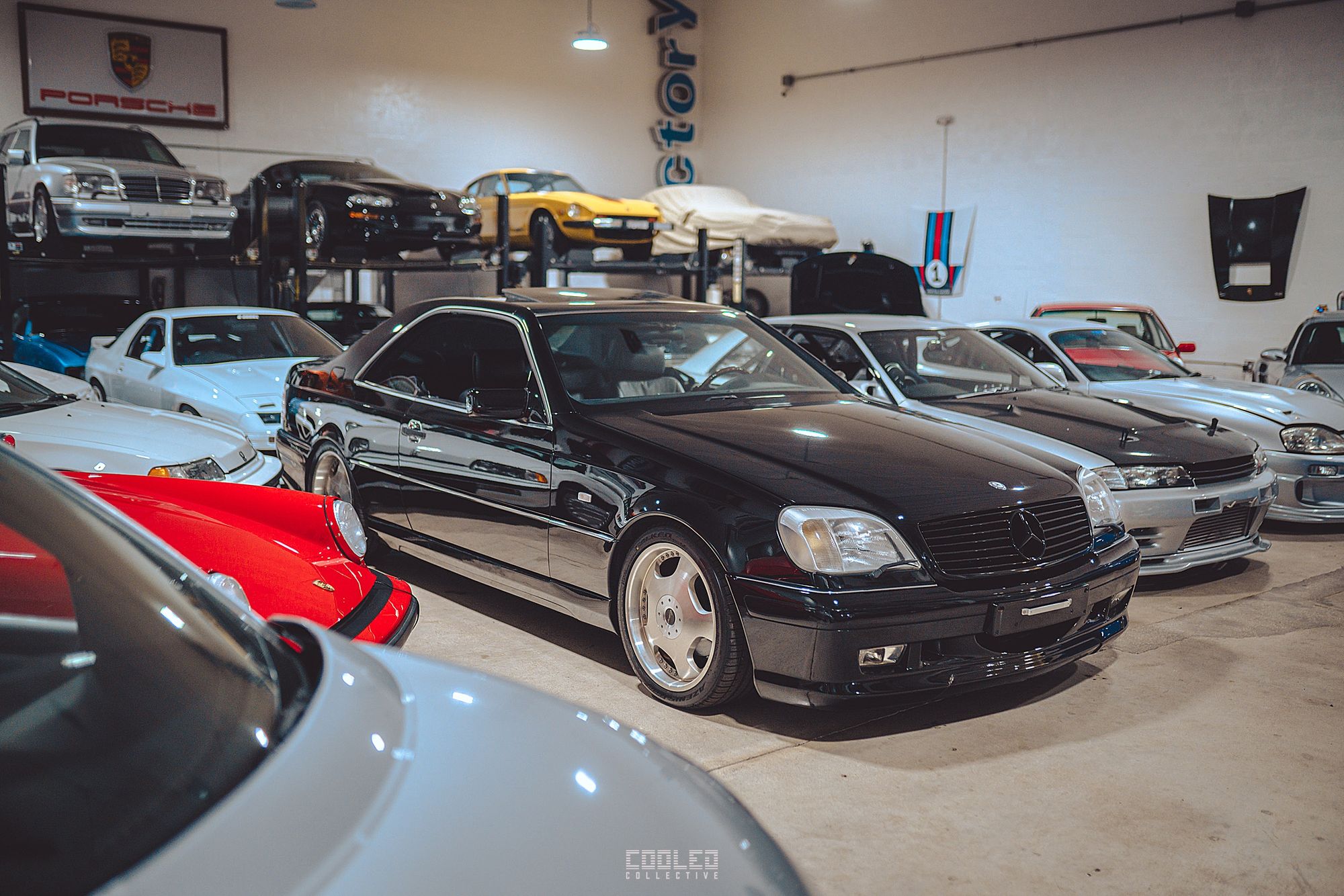 Masterclass Auto Still Prepping
I spent the rest of the day checking out the final prep Masterclass and ASG was doing before the big show the day after. Some of the new cars brought in after my visit the day before was this Ferrari F40, Buick Grand National and DeLorean by Salvage to Savage. Couldn't wait to check out the big show the following day. A lot of work put into the show no doubt.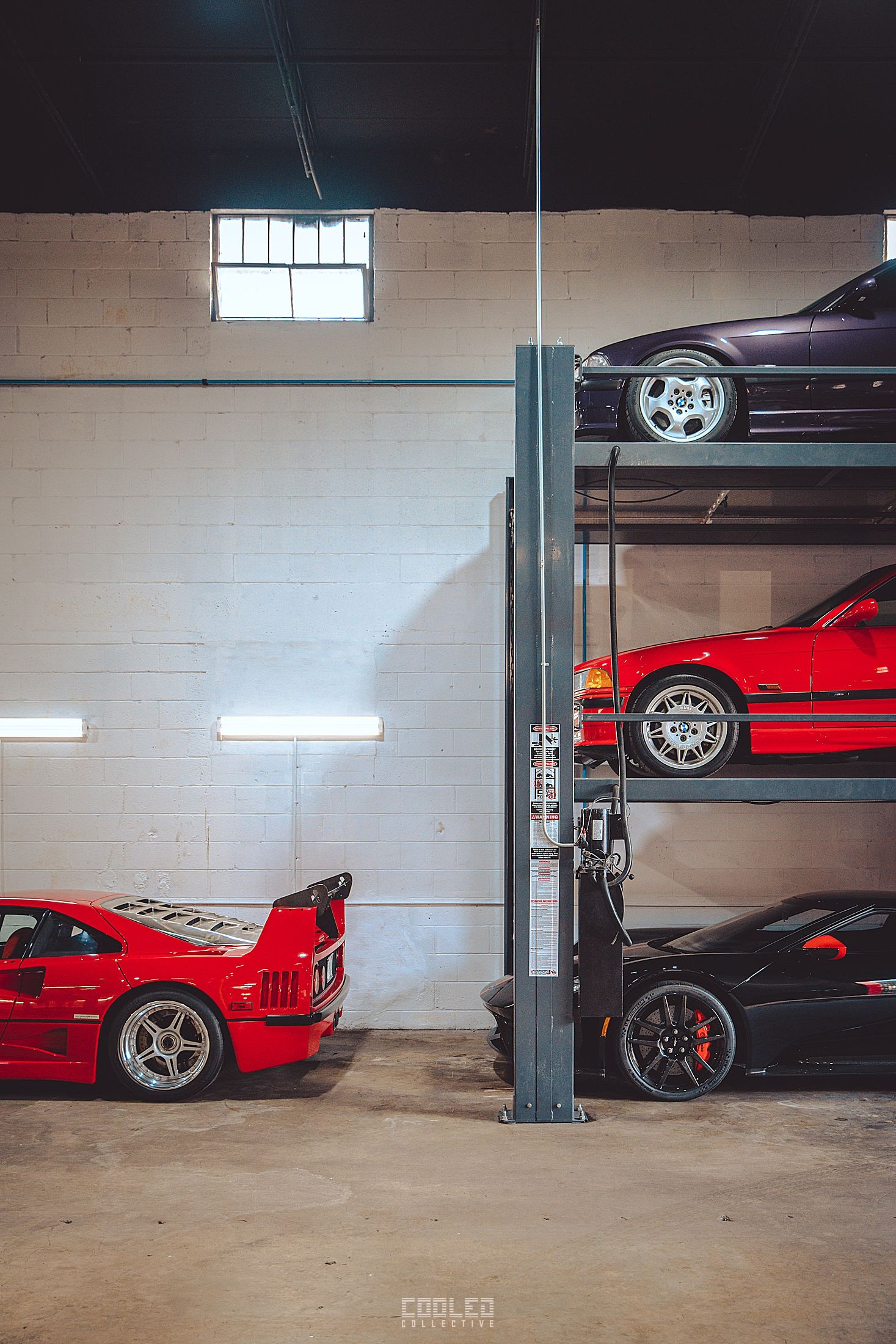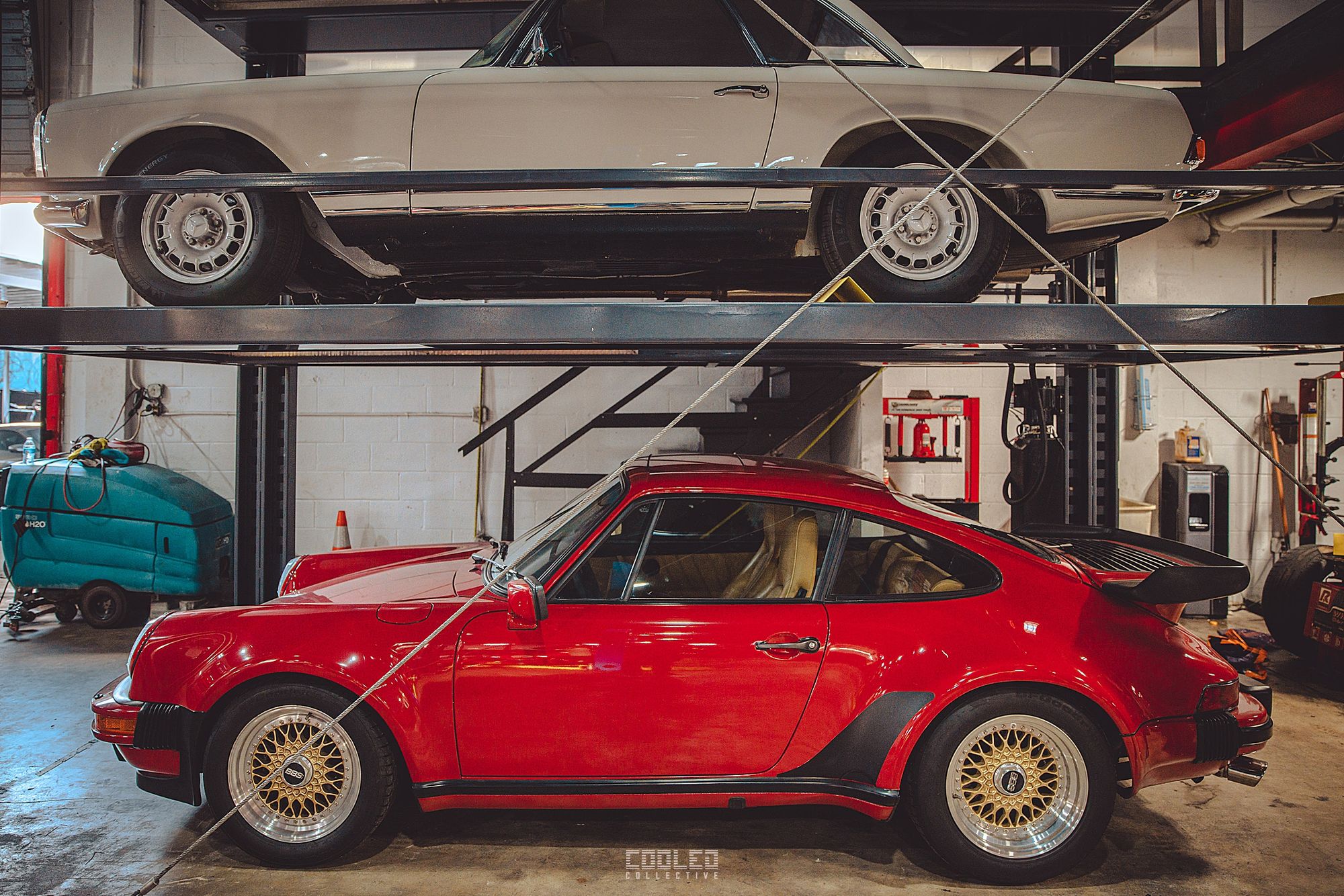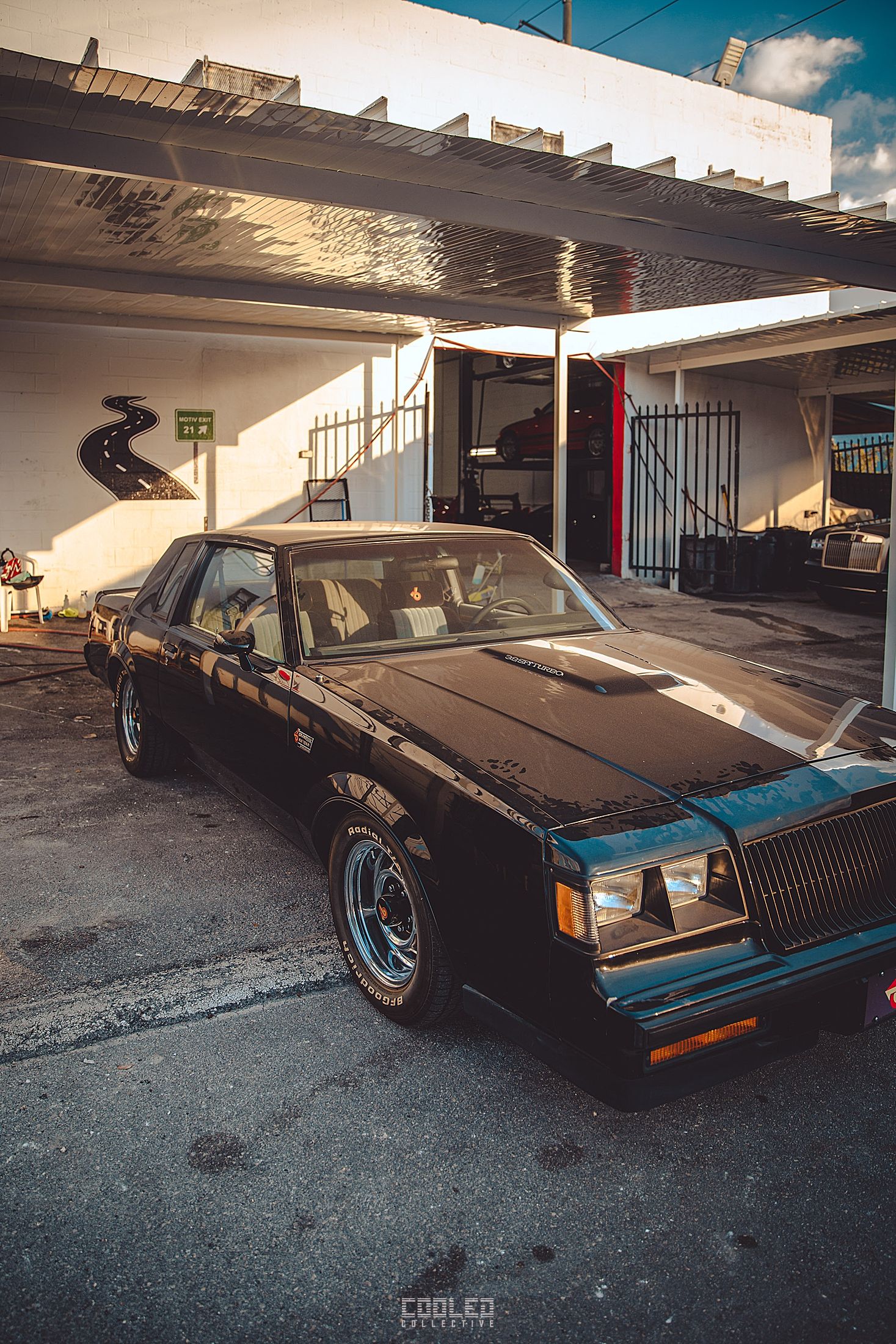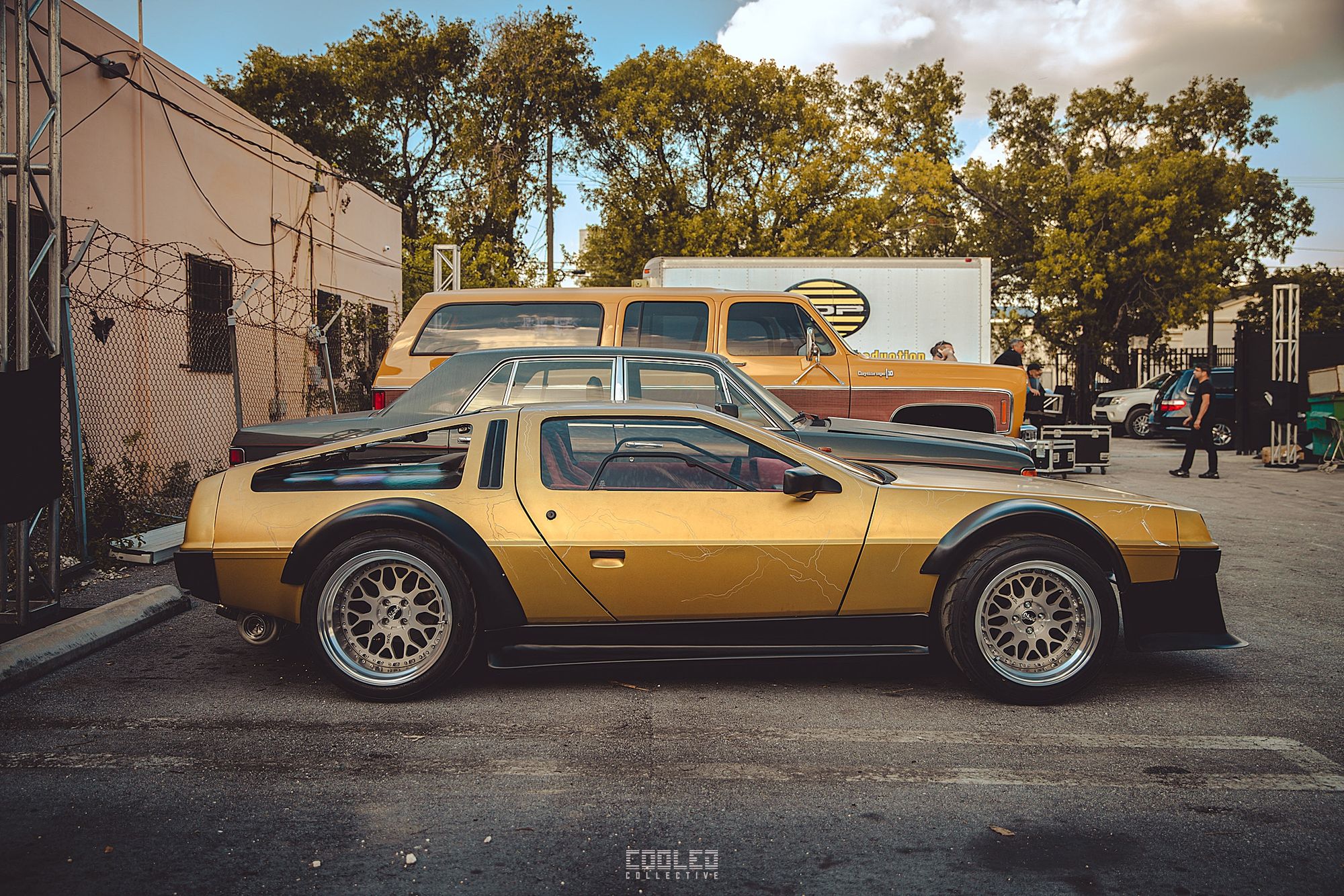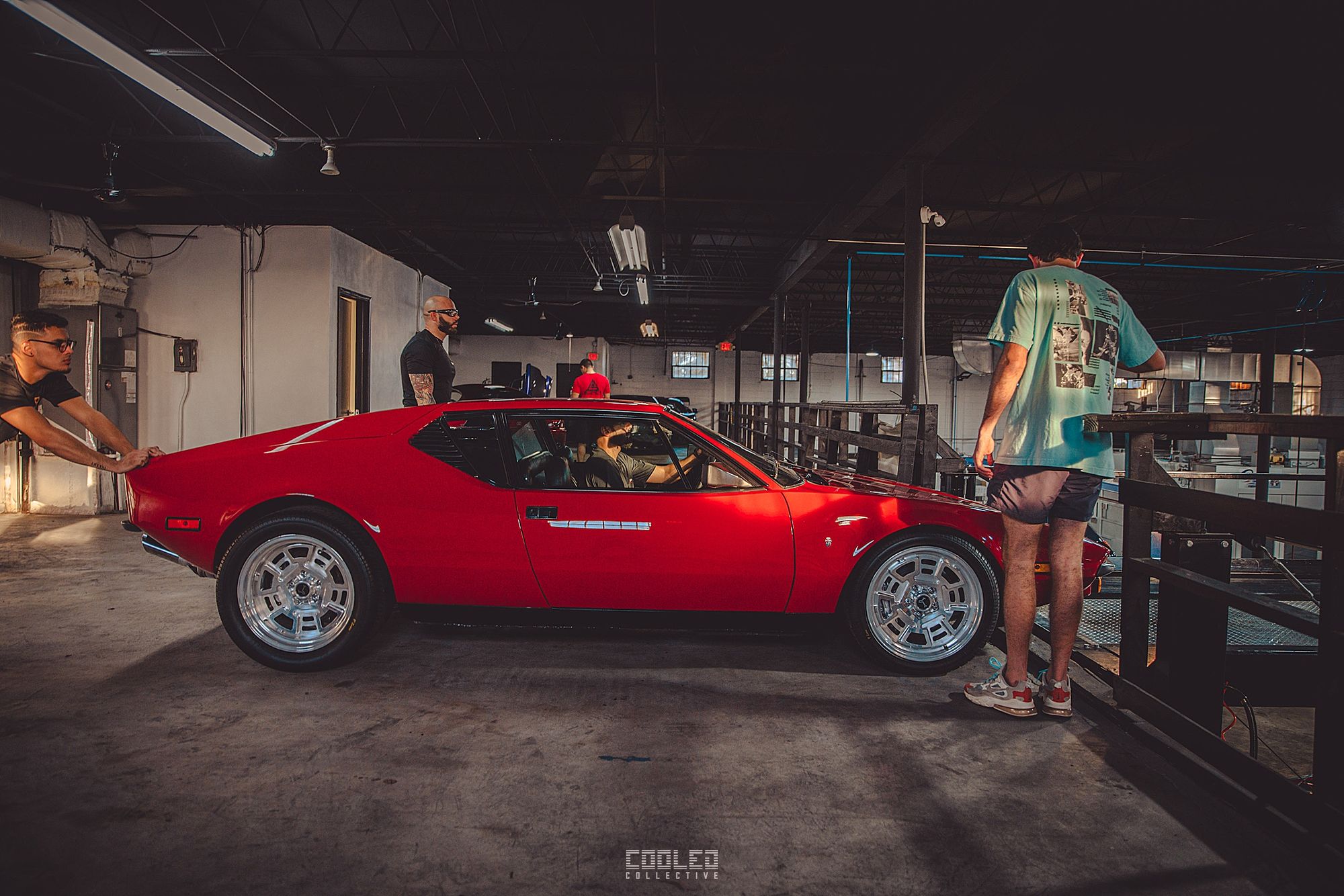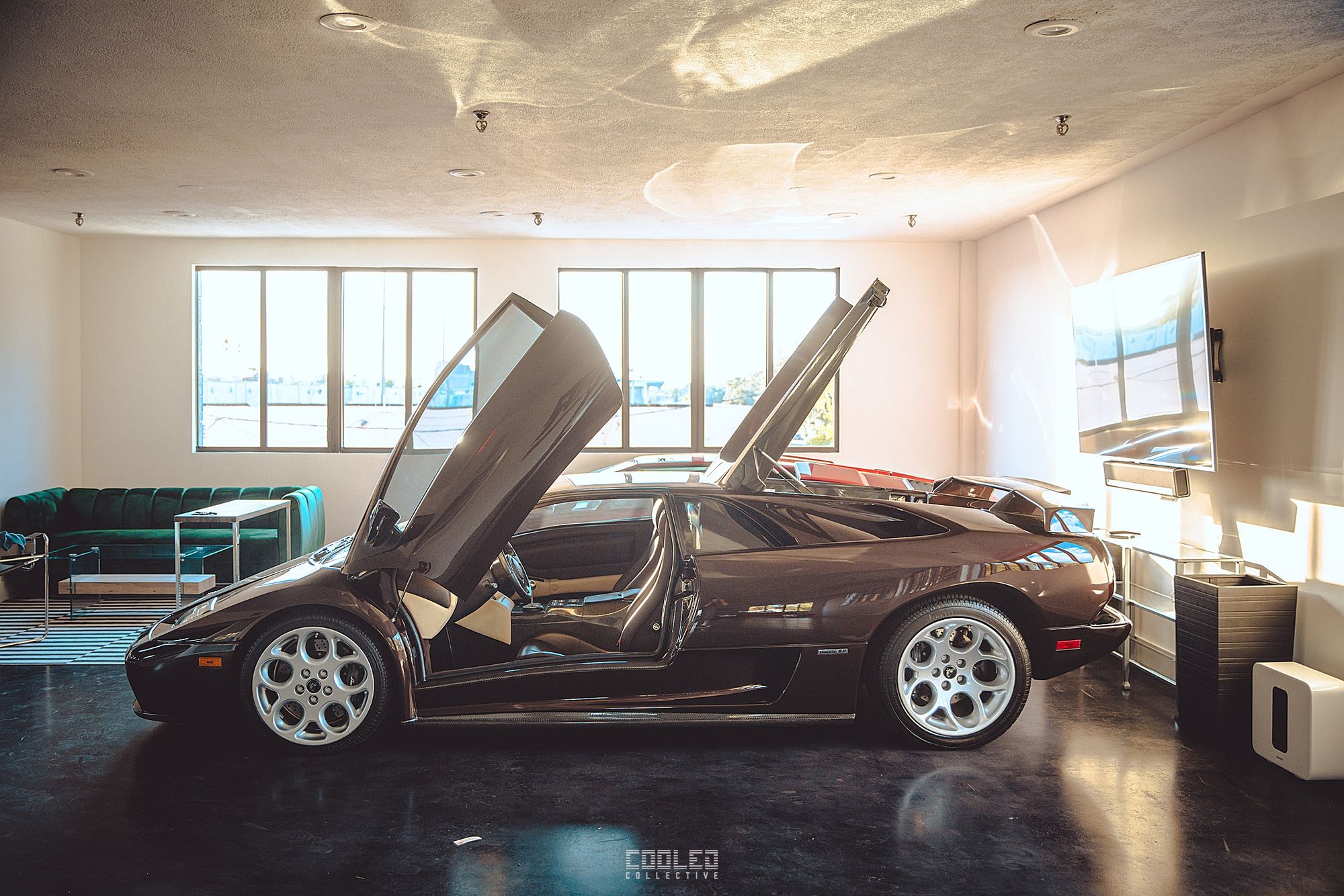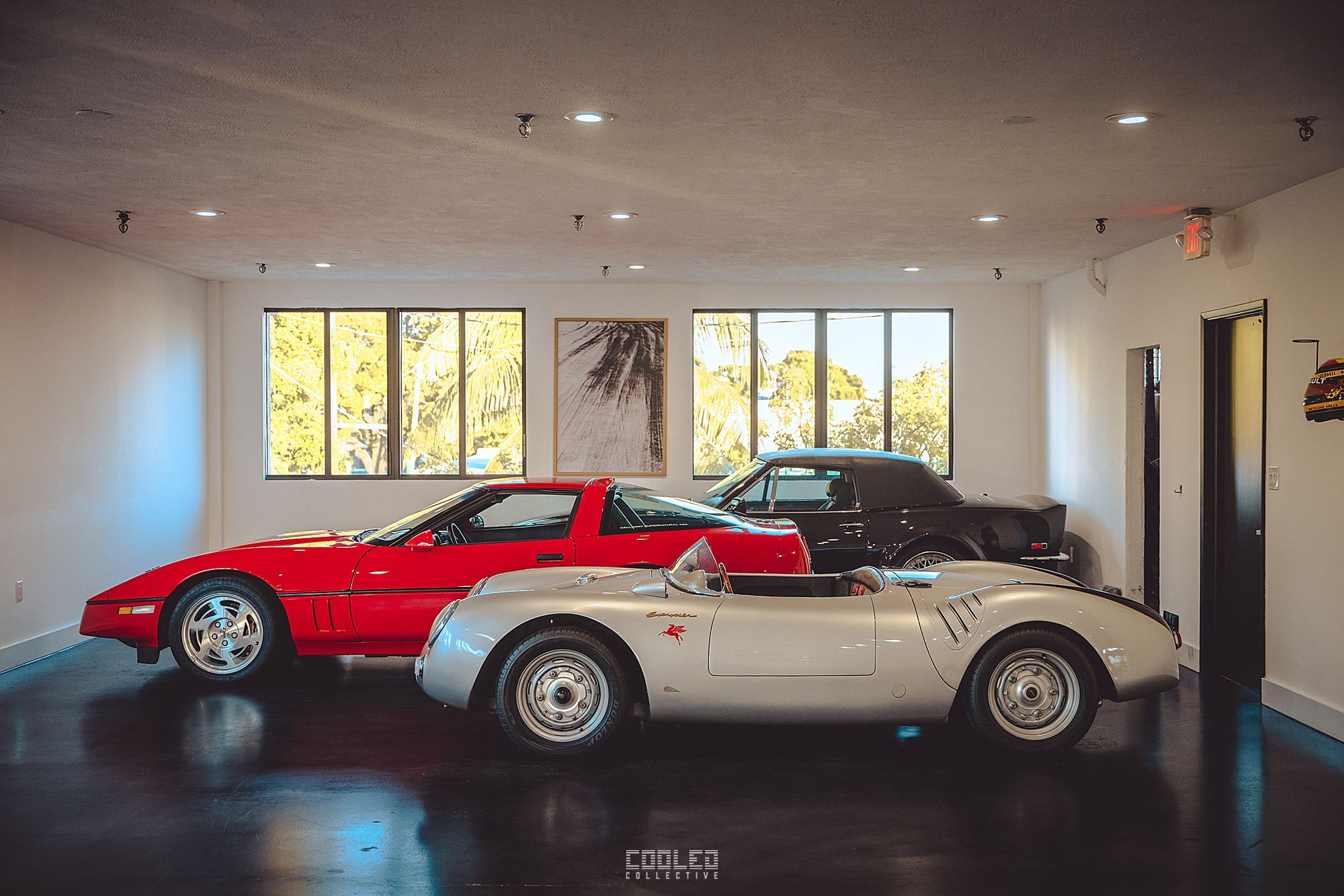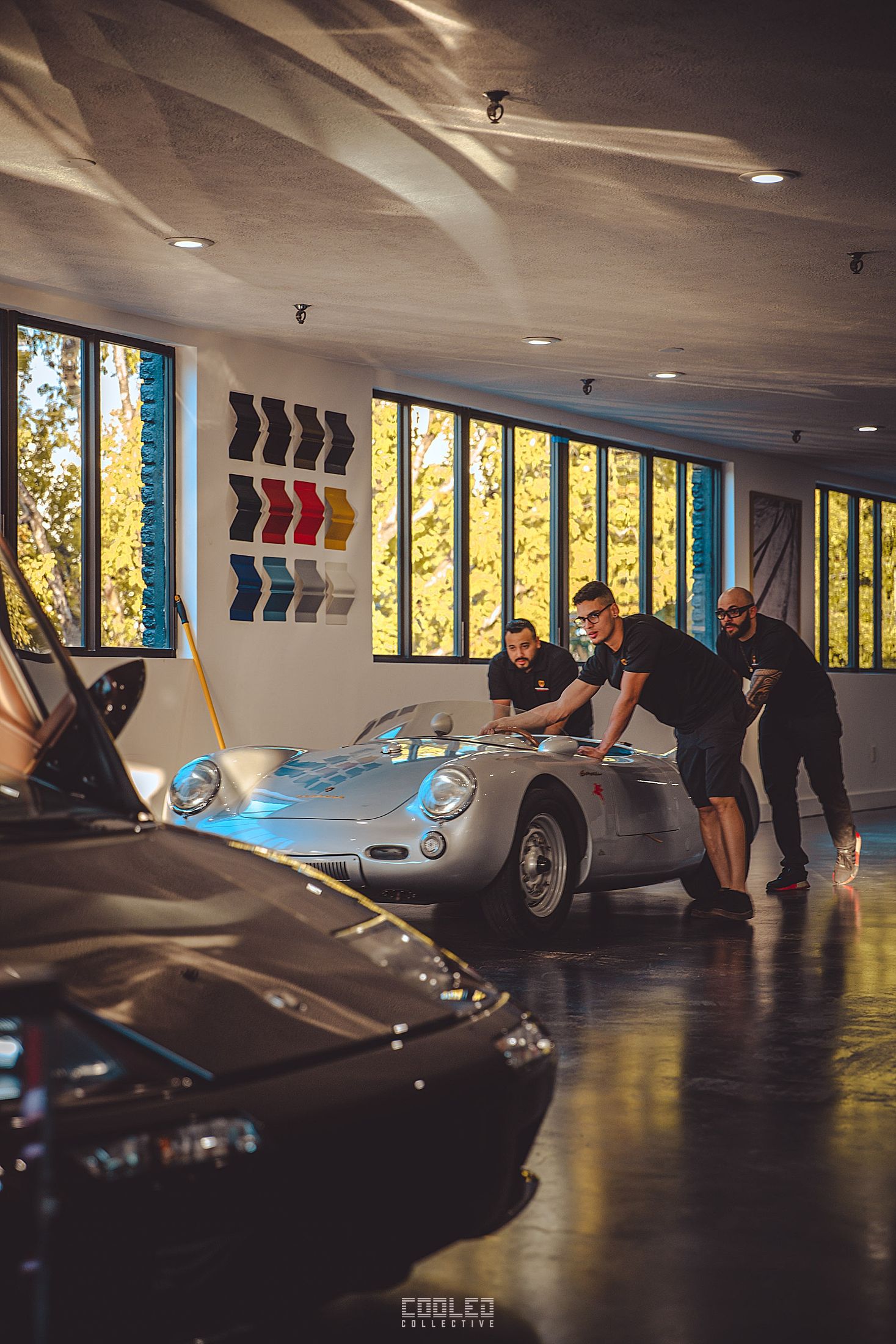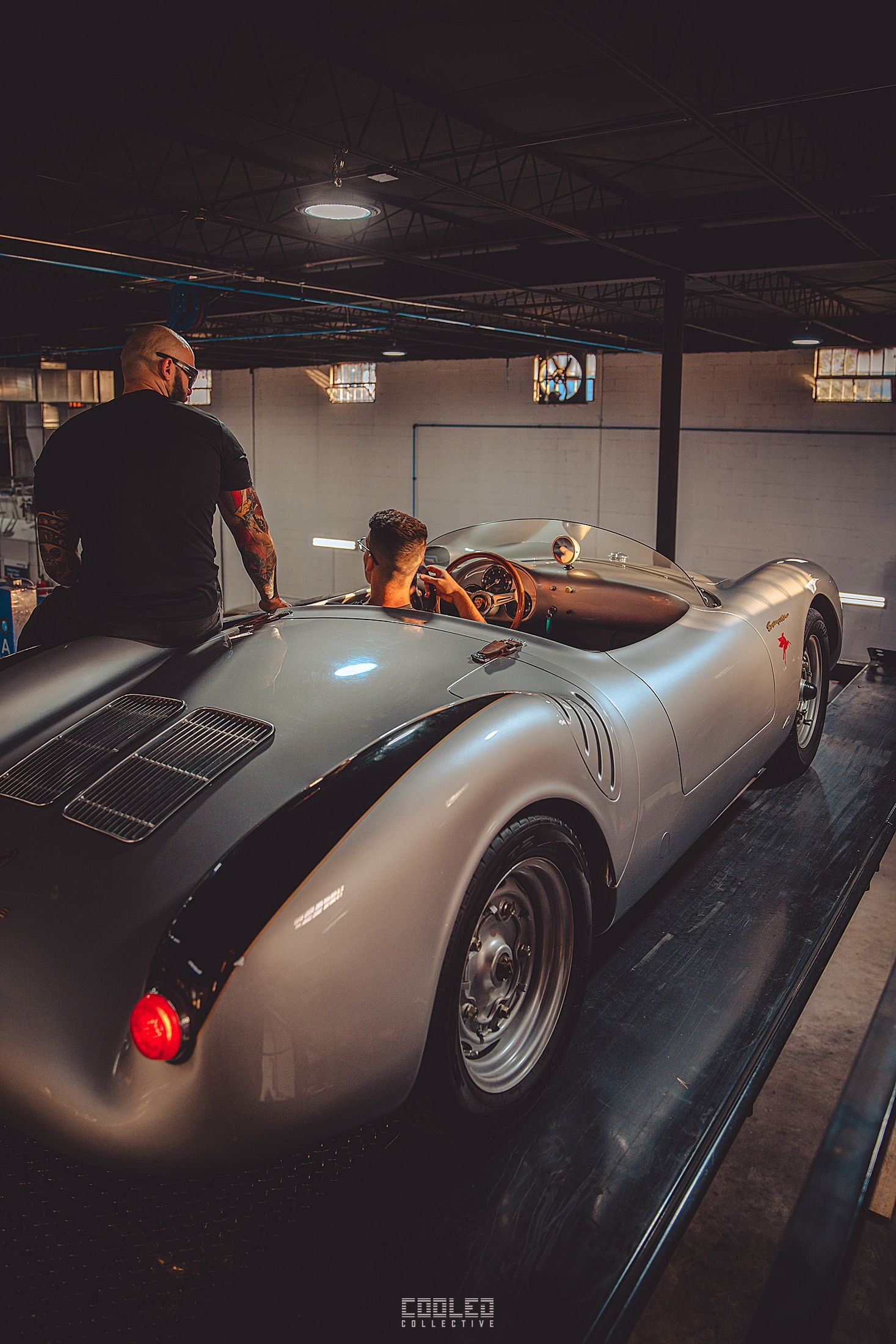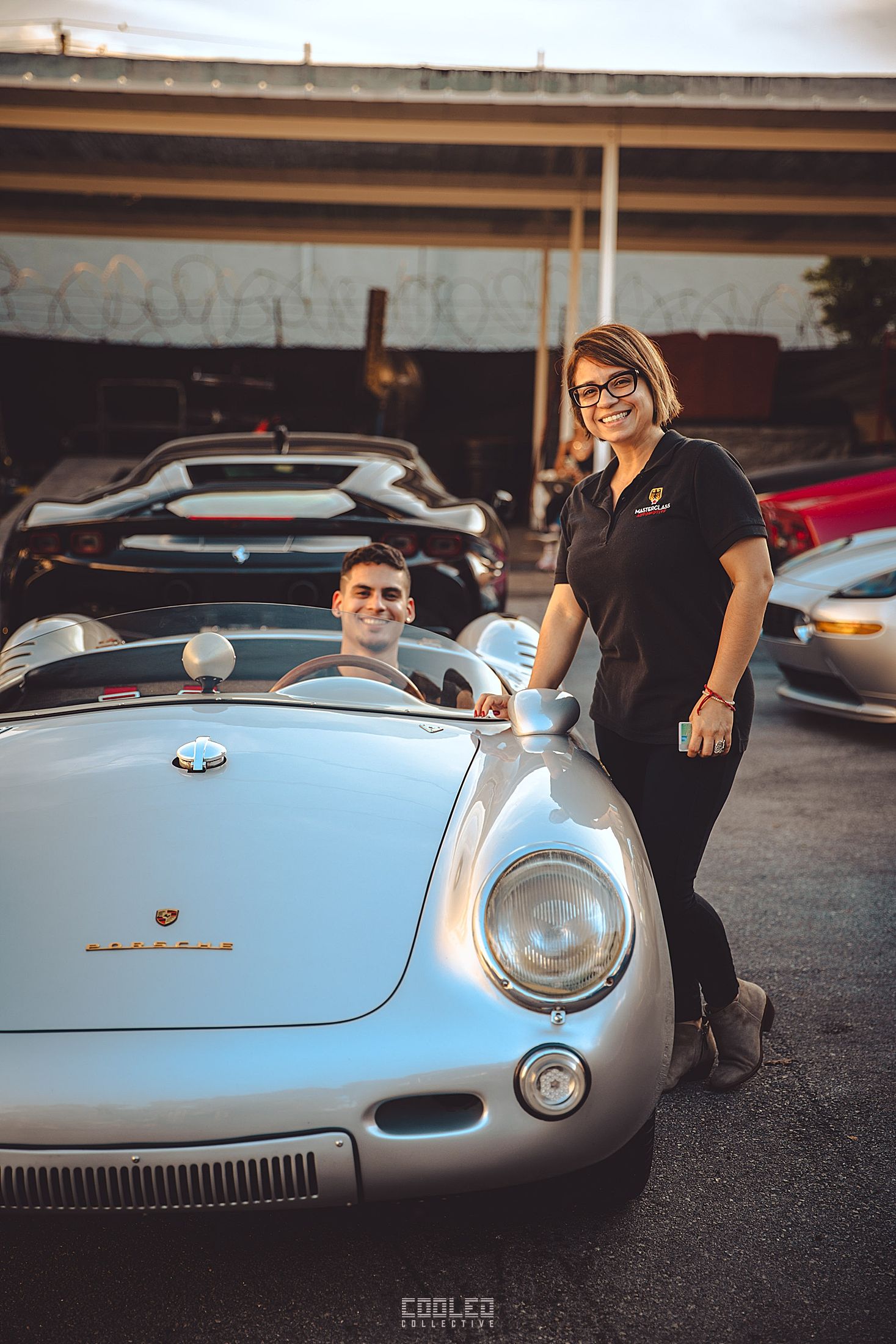 Motiv 2021
The time finally came to check out the show everyone had been working so hard to put on. You can tell the evening was just building as people gathered in line to get past security. The vibe was set and people came to have a good time.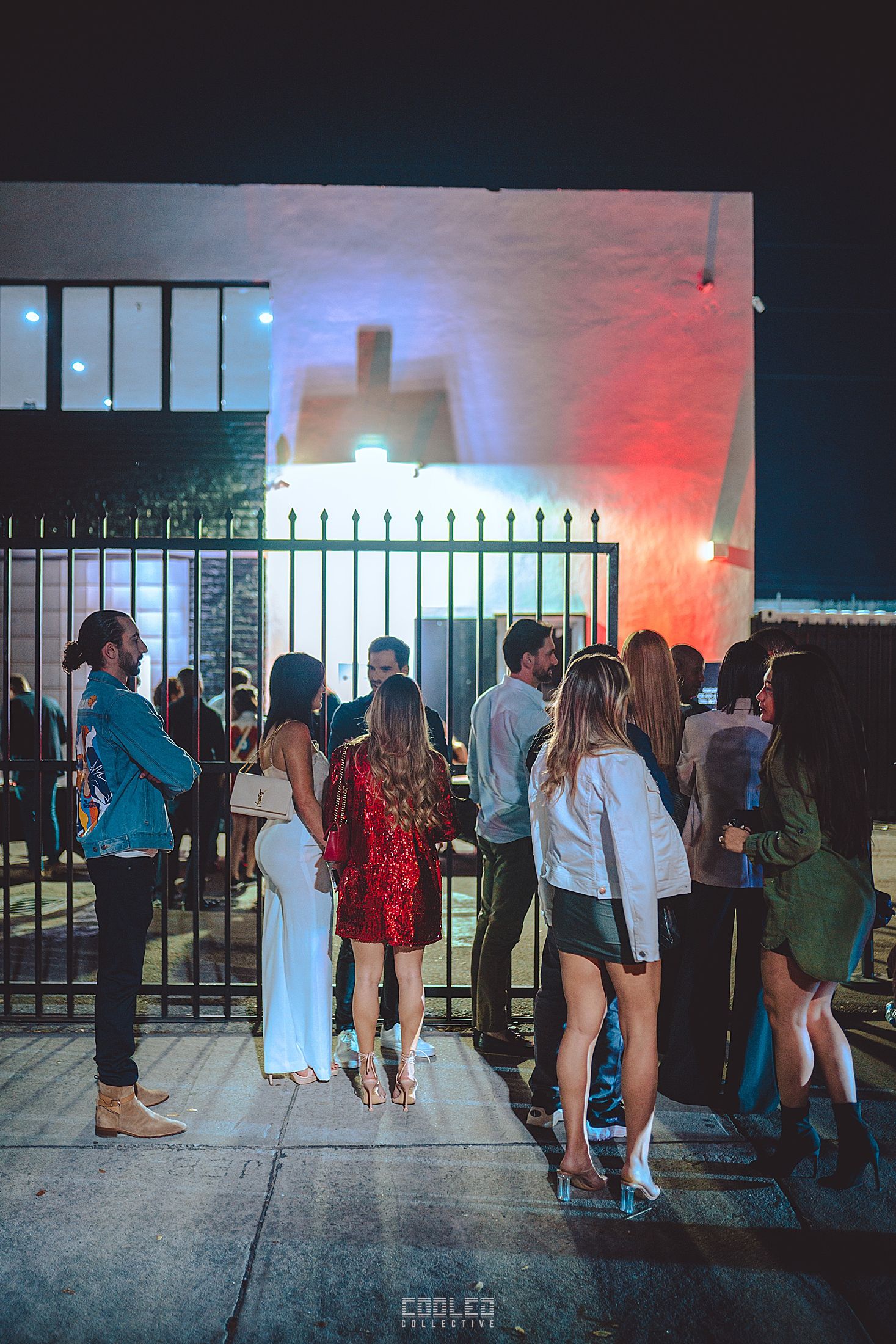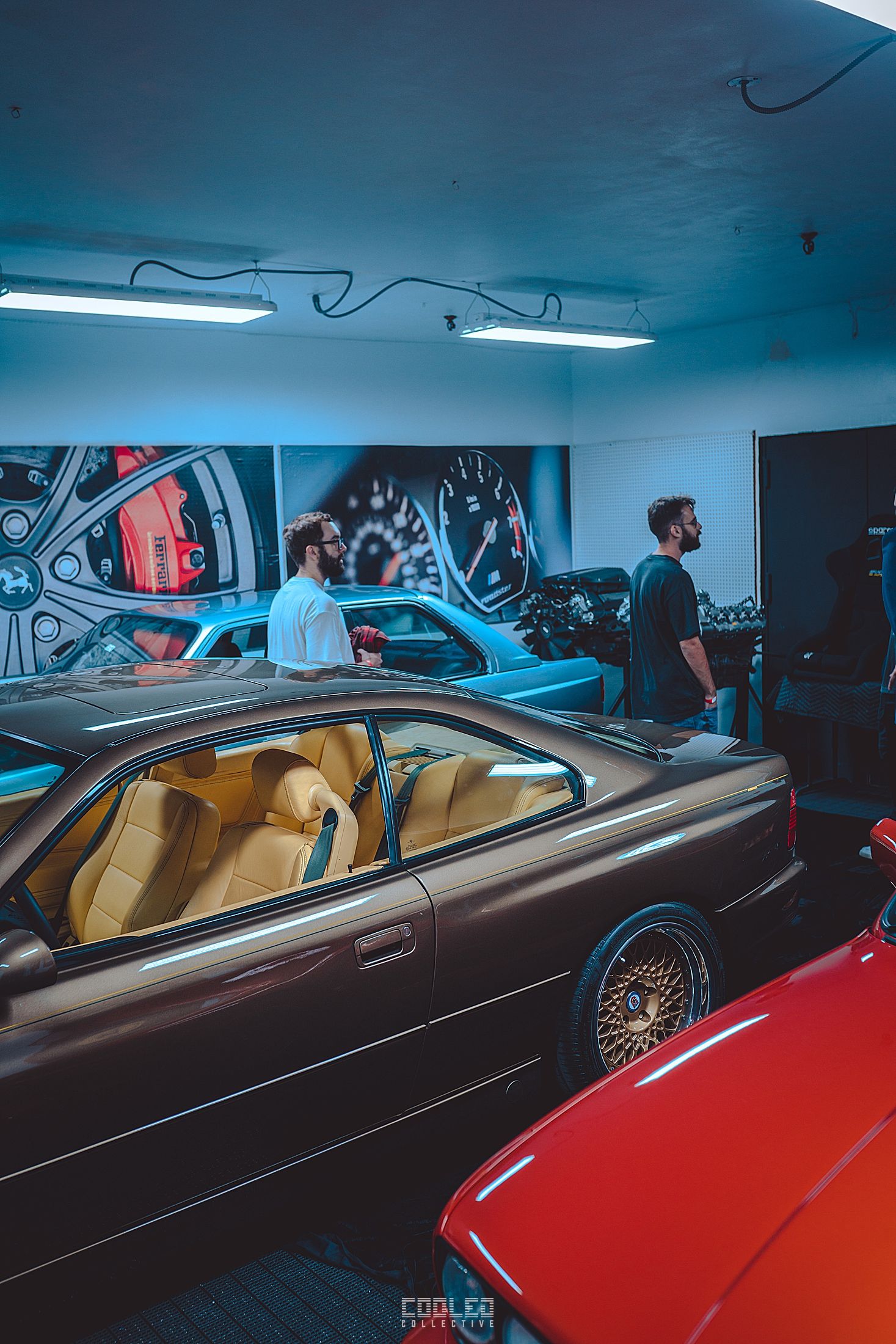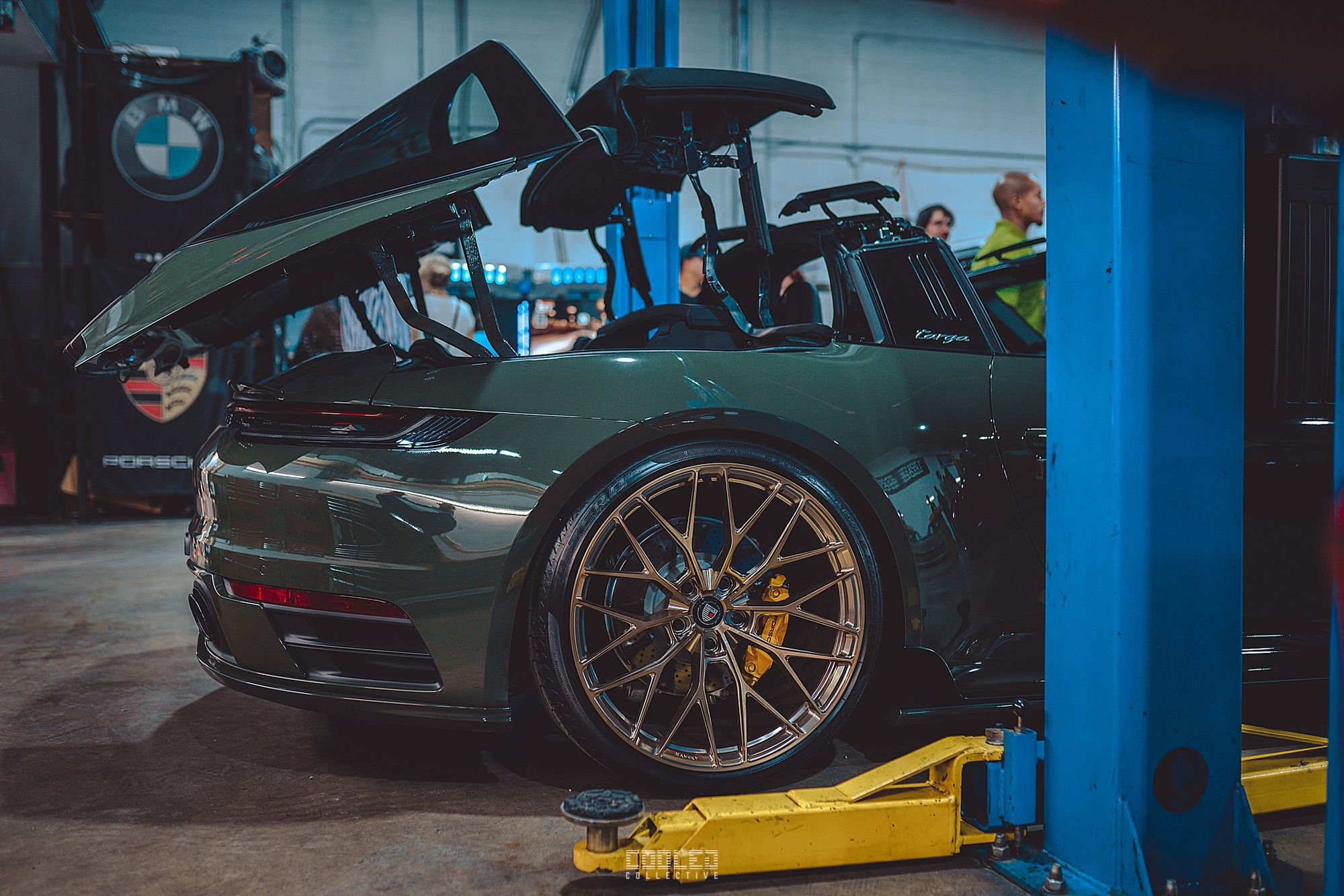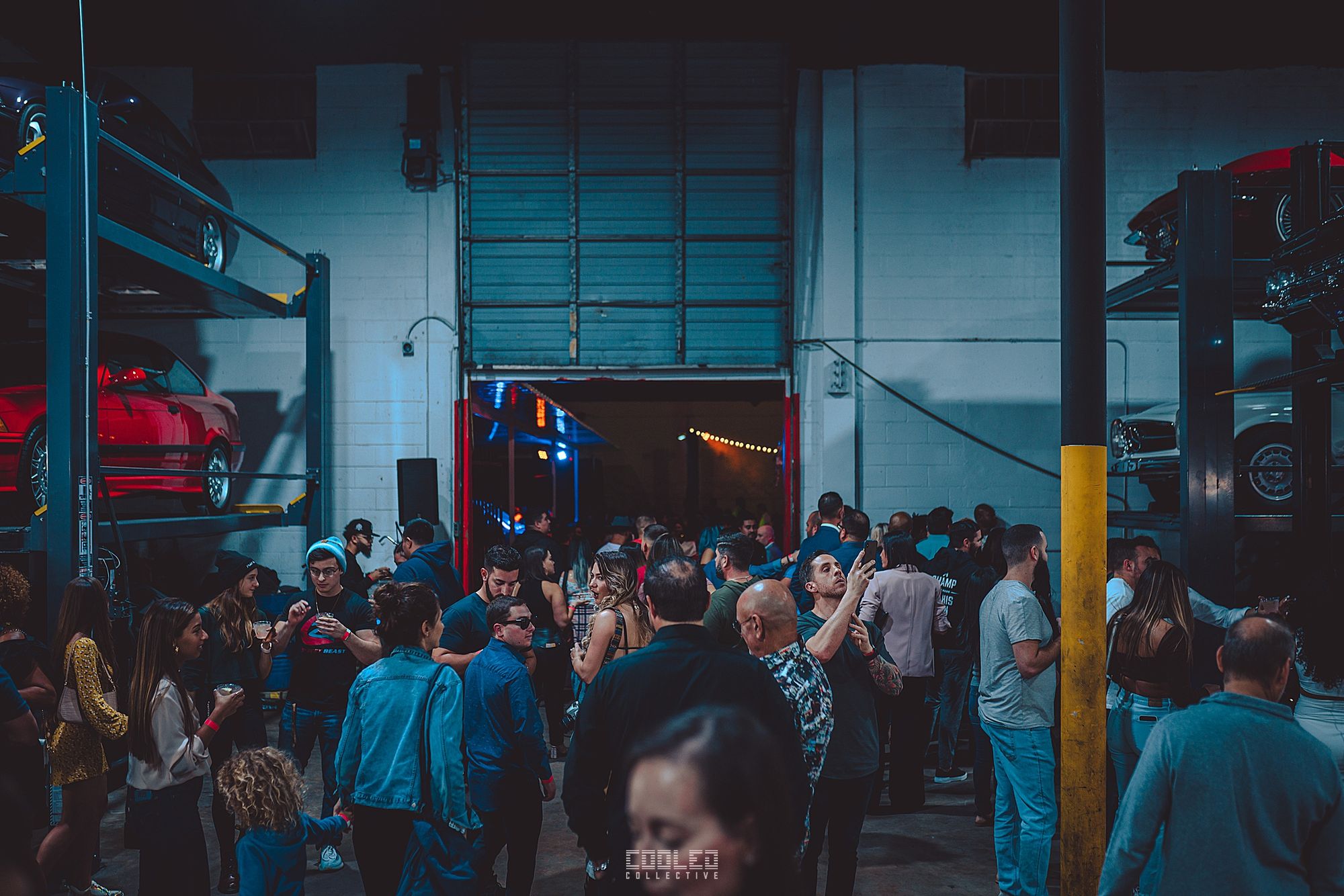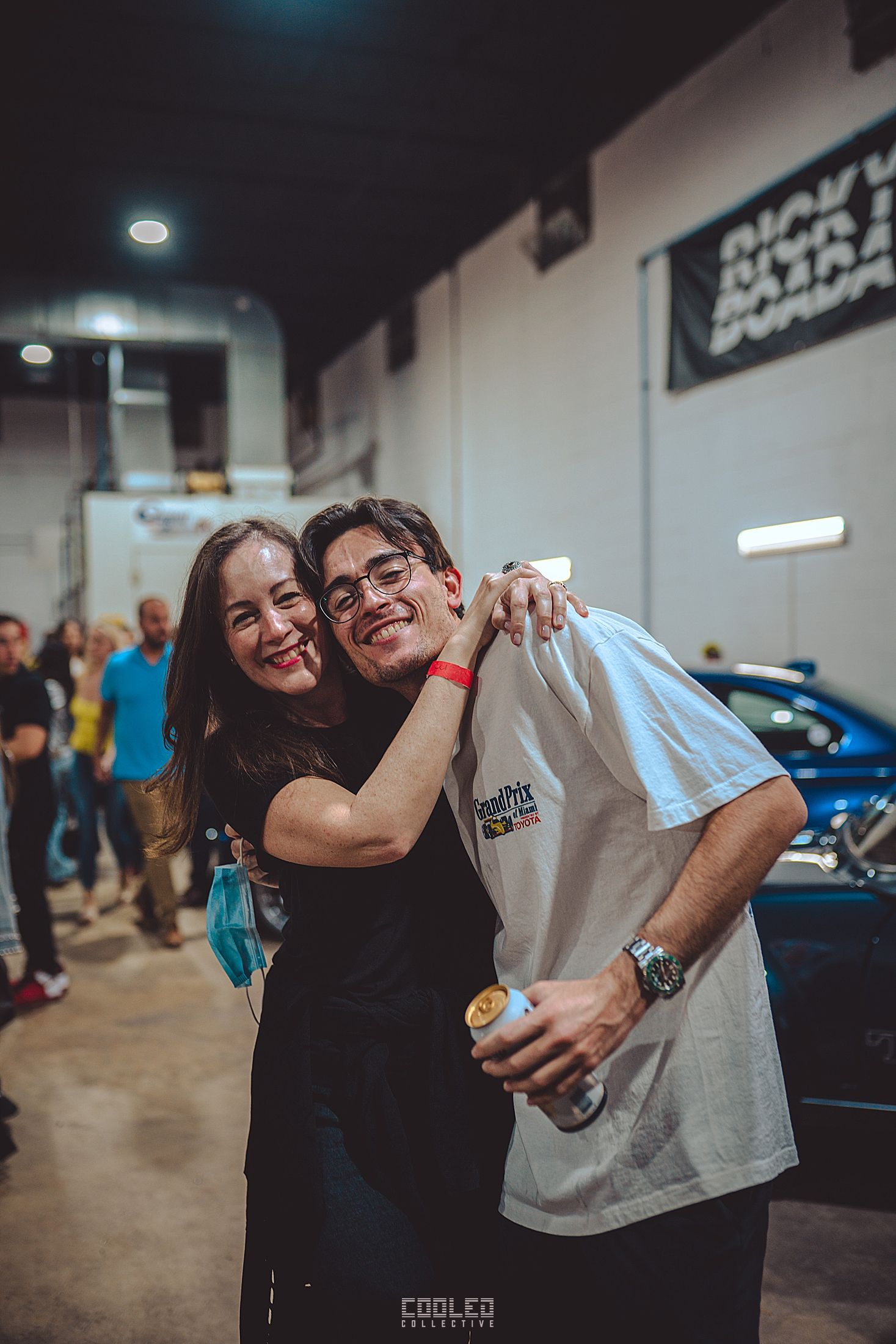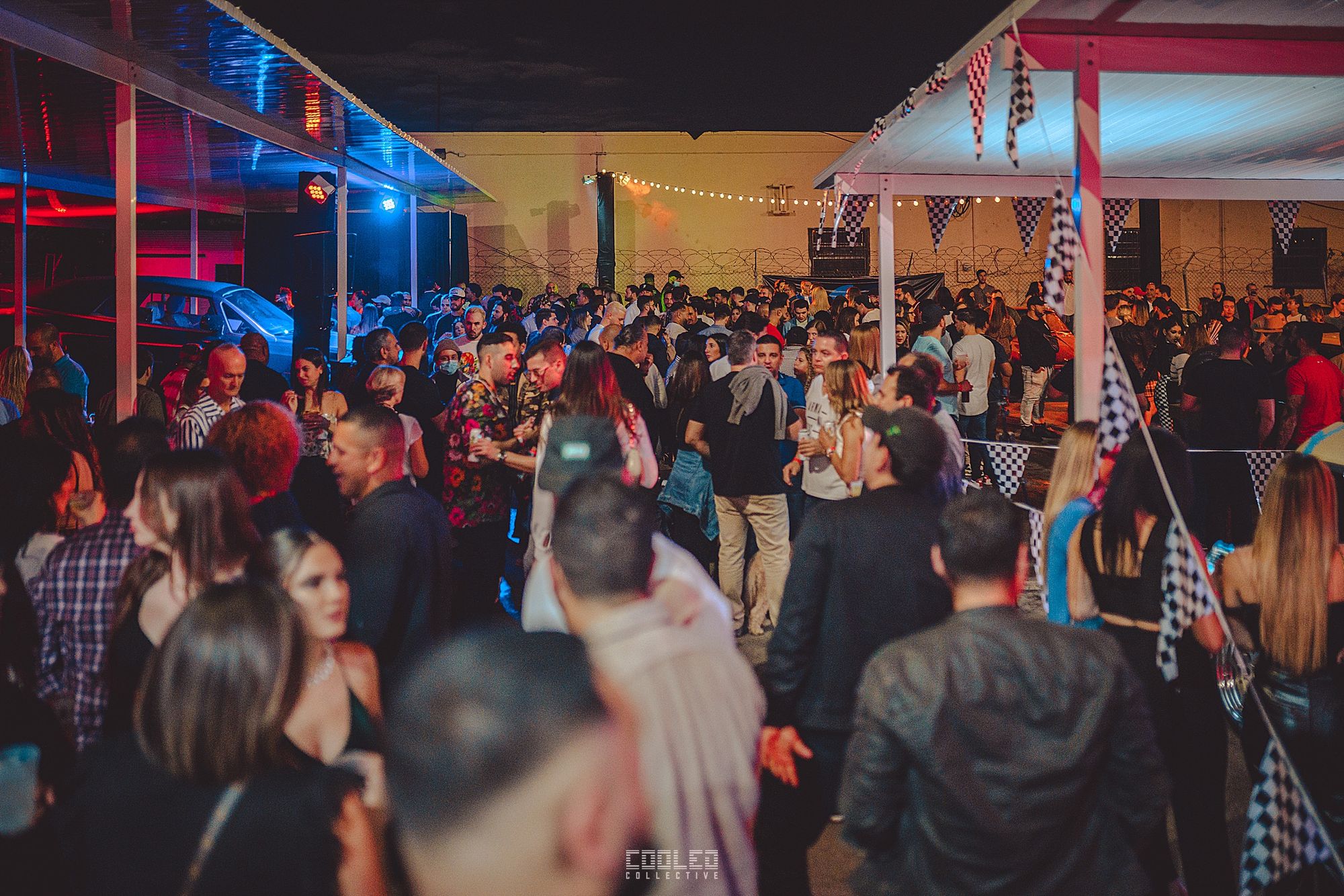 No doubt it was a packed house. Originally sold out 500 tickets, then sold another 100, and then another 100 for a total of 700 guests. Free food, free drinks, free snacks, lots of eye candy in every direction.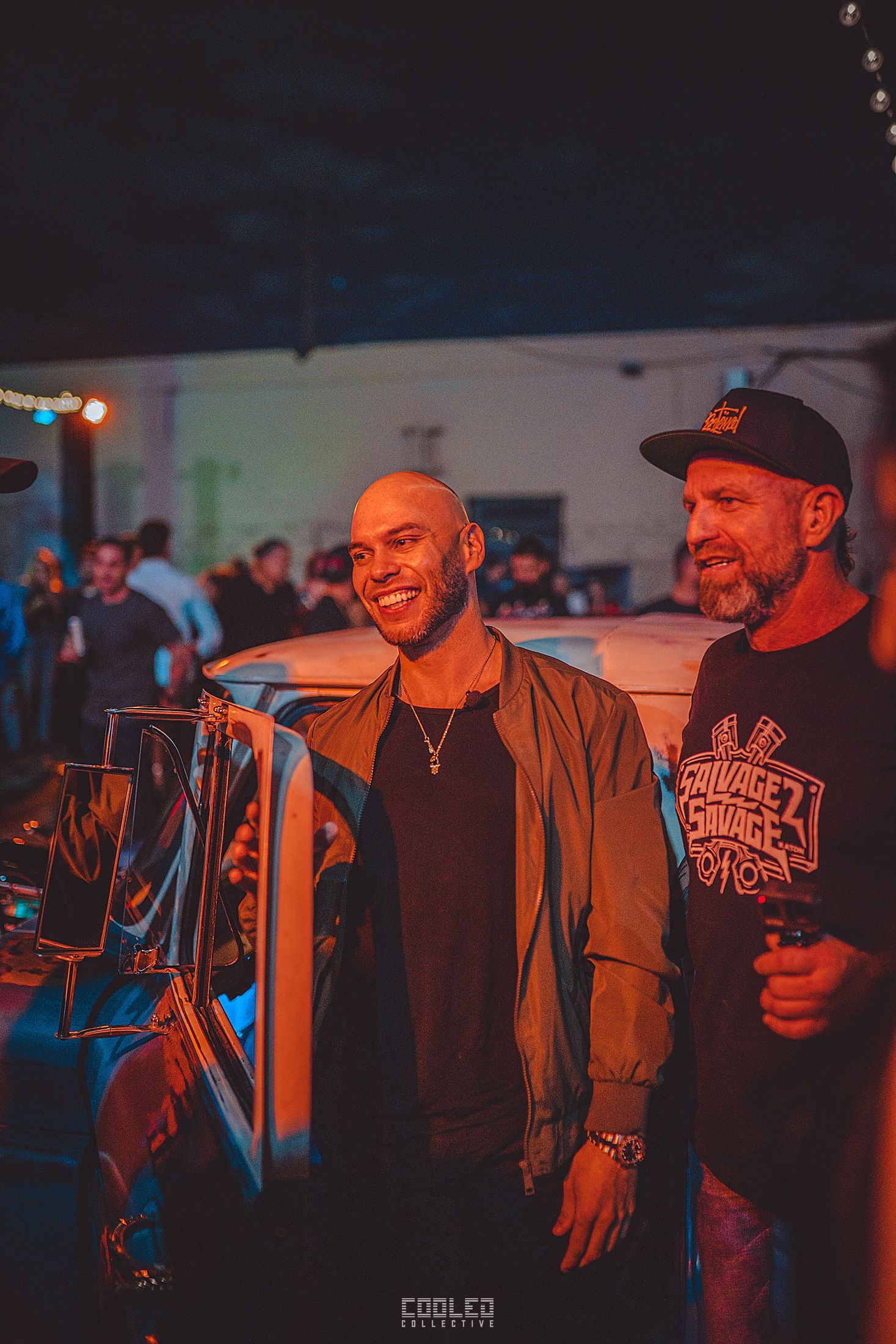 Miami's own Ricky Boada showed off his boosted s2k rat rod and then did some revving in the Salvage to Savage boosted Chevy truck, which almost burned off all my clothes when I walked into the flaming hot exhaust end of things. GG. Had even a guy walking around with a sax... damn they had it going on.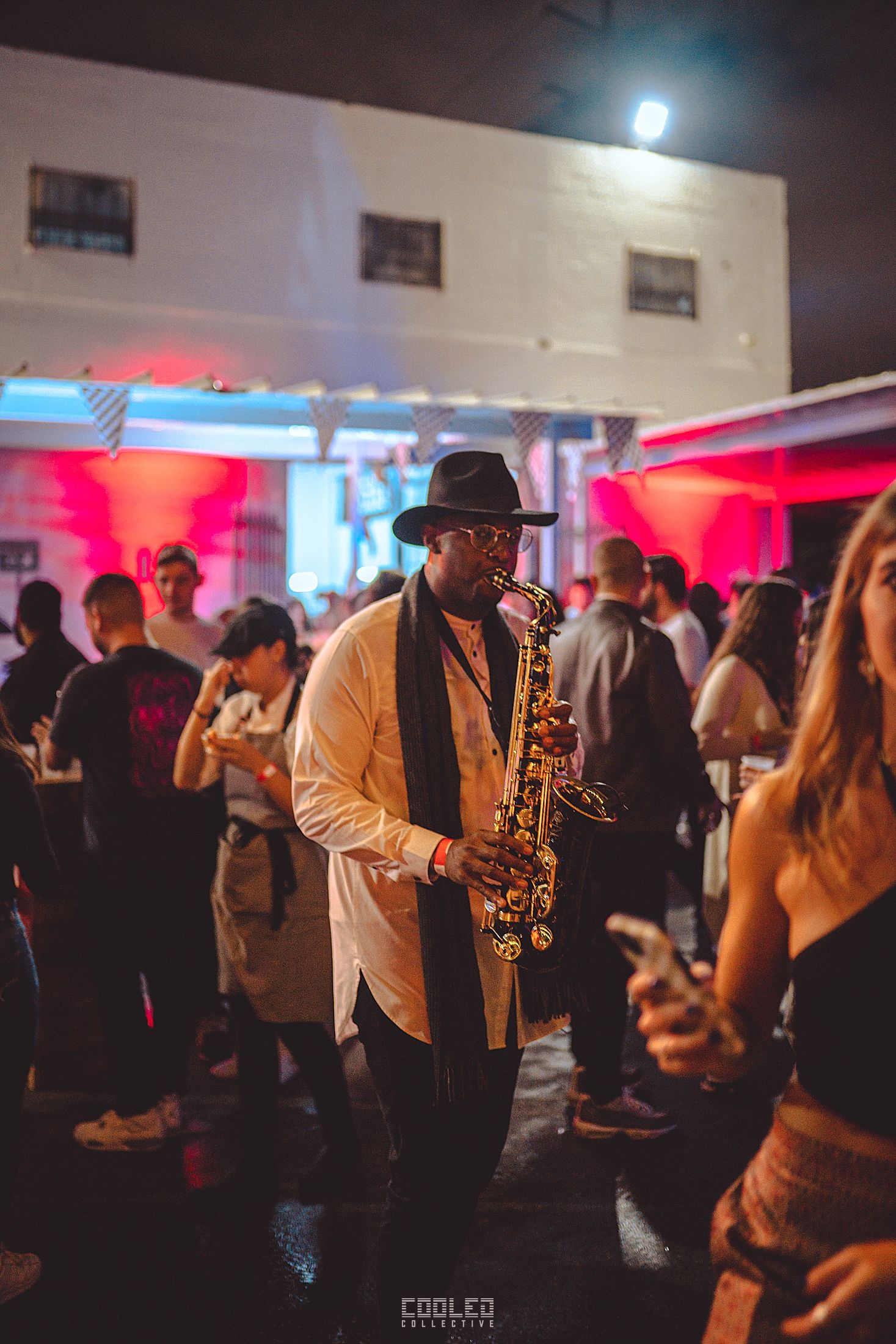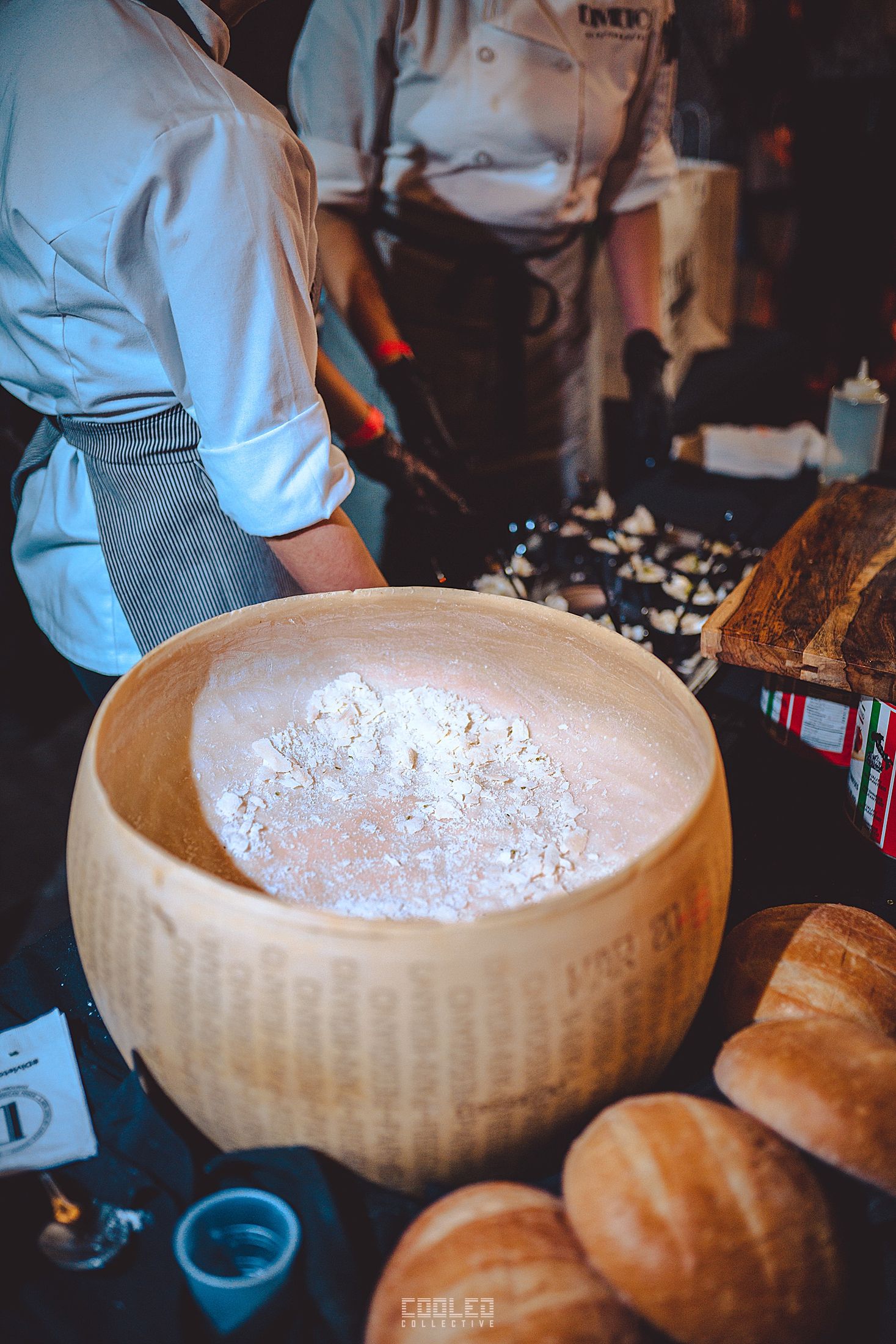 Even had fire dancers and they did a great job keeping people entertained for over 20 mins. That was quite the spectacle!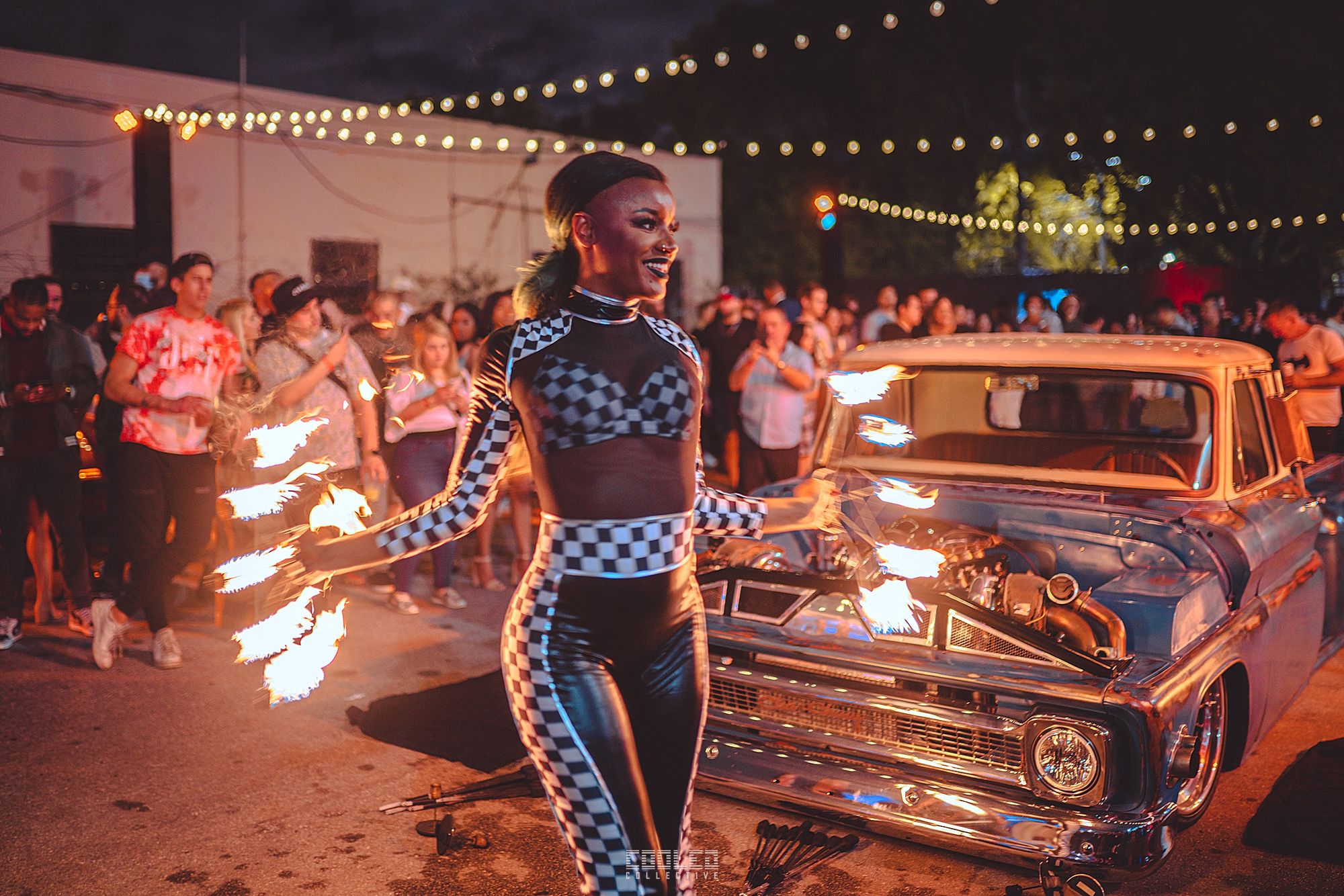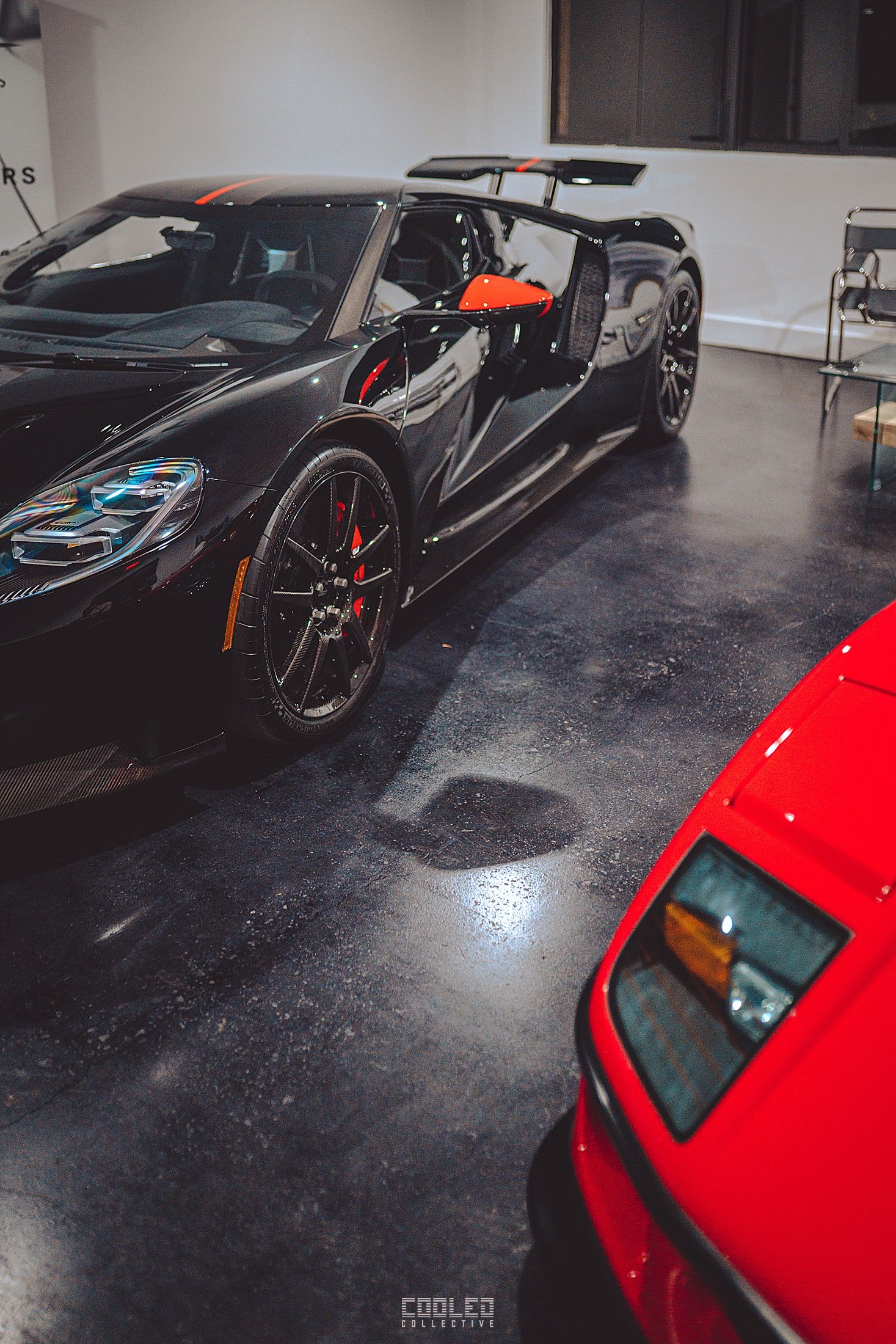 Can you imagine a Ferrari F40 with under 2500 miles? Well you are looking at one. I couldn't believe my eyes when I saw how little miles this beauty had. If anyone is selling a F40 with a million miles and really beat $250,000, send me a DM lol.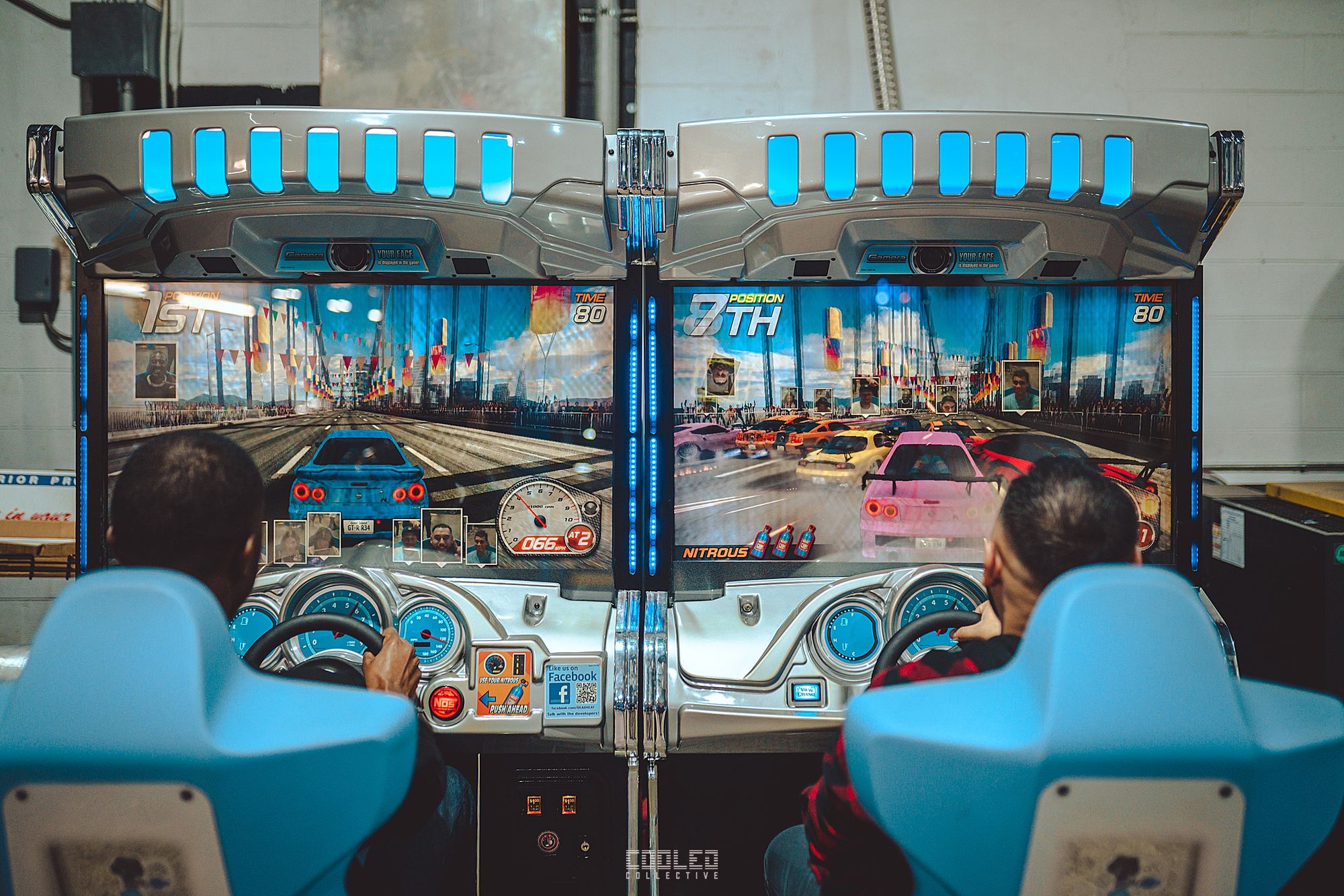 Got to admit, this Fast n Furious styled Arcade game was super fun. A quick race with your buddy made for some good laughs.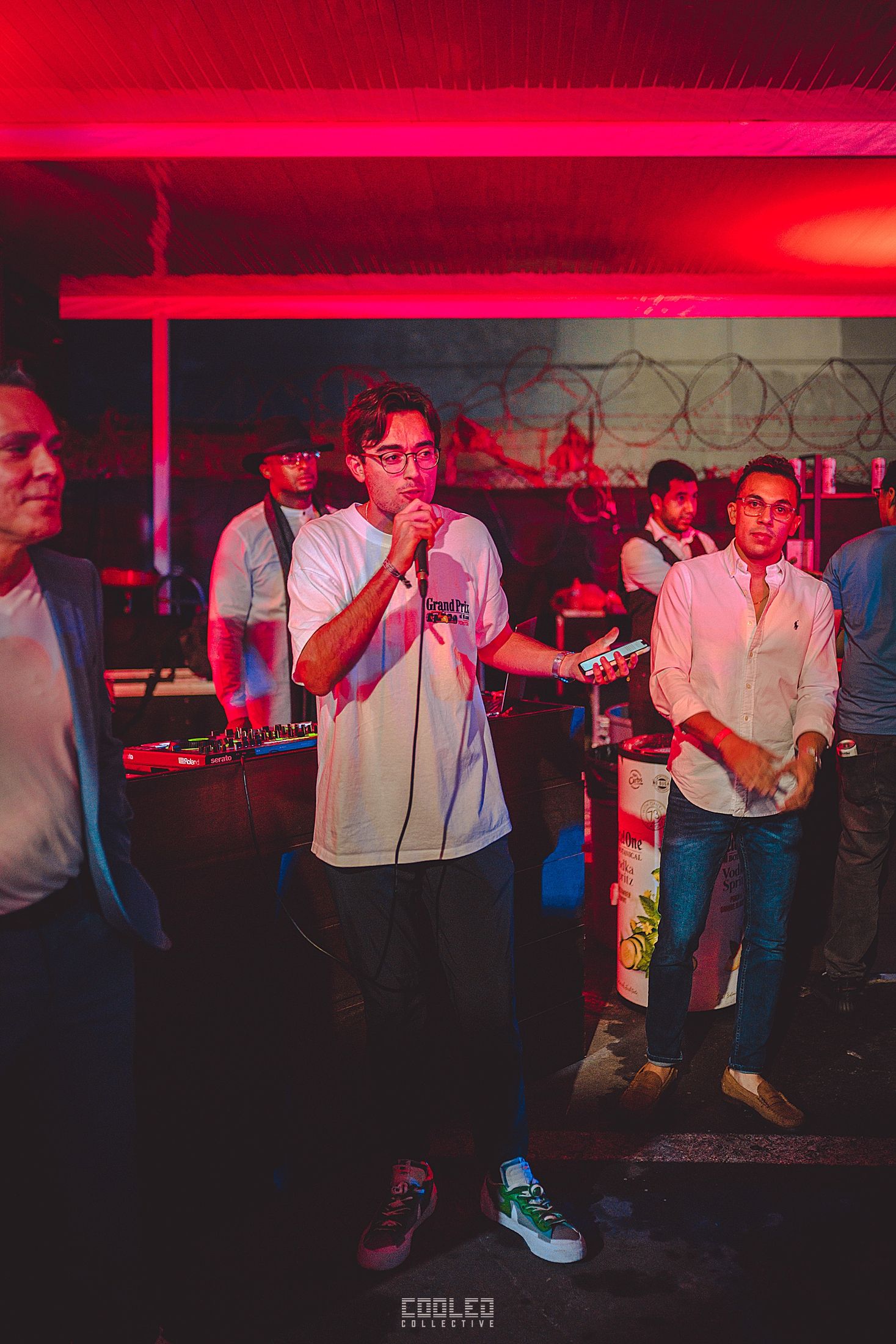 A class act by the crew who put it on Masterclass Auto, ASG Miami, Ricky Boada etc. The vibes were tremendous and I think everyone left with a huge smile on their face. If this is the standard and more for next year, I can see how much this show will grow in the future.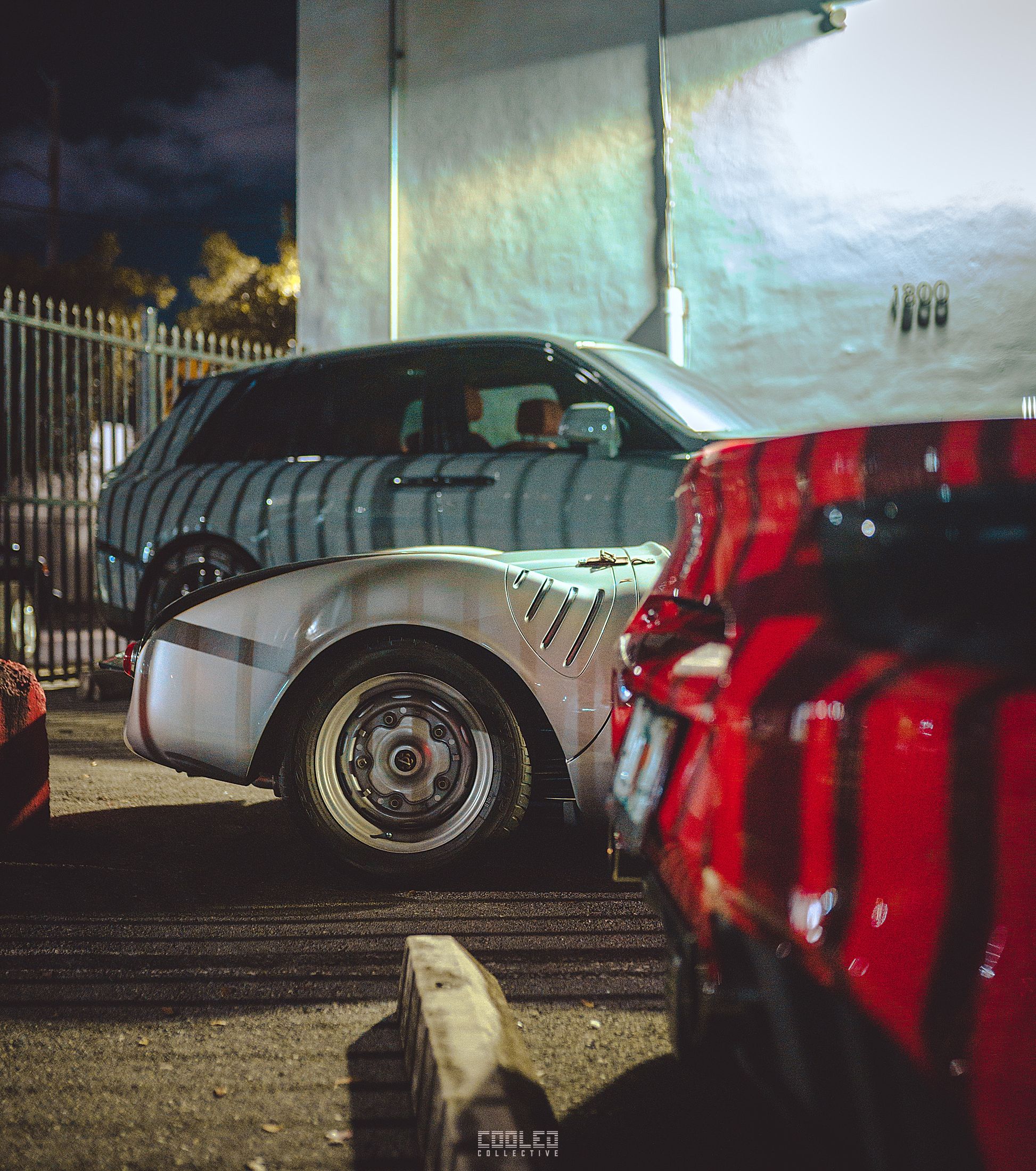 We ended up staying until security kicked us out and then kicked us out again. It was just past midnight so we headed to Wynwood to check out the Art Basel after parties. The traffic was insane and no where to park. We ended up taking off for a super late night dinner and called it a night shortly after.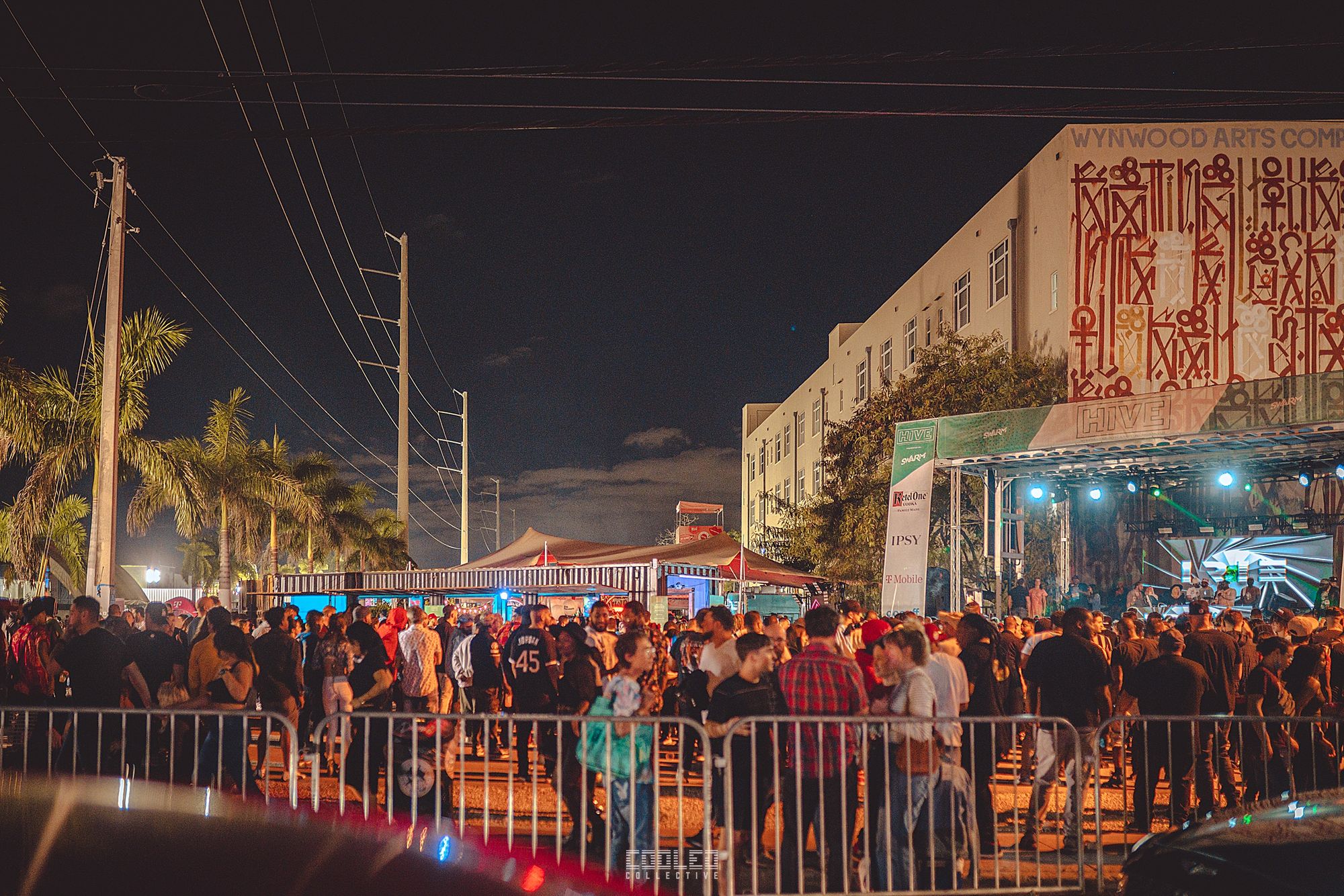 It was a packed few days and had a blast. The following days I ended up doing some photoshoots and will share with you guys on the next blog post coming up soon. Thanks for checking it out and please share with your car buddies!
Much love,
Drew