Day 2 started with us taking a tour of the full course and also going to the top level of the Hard Rock Stadium to see the course in its full spread. I really enjoy the architecture here for many reasons but these spiral loops were my favorite. Miami mid day is actually really stunning. Mainly due to the clouds that always hang around the ultra humid land, so in turn it adds such a dynamic to the images.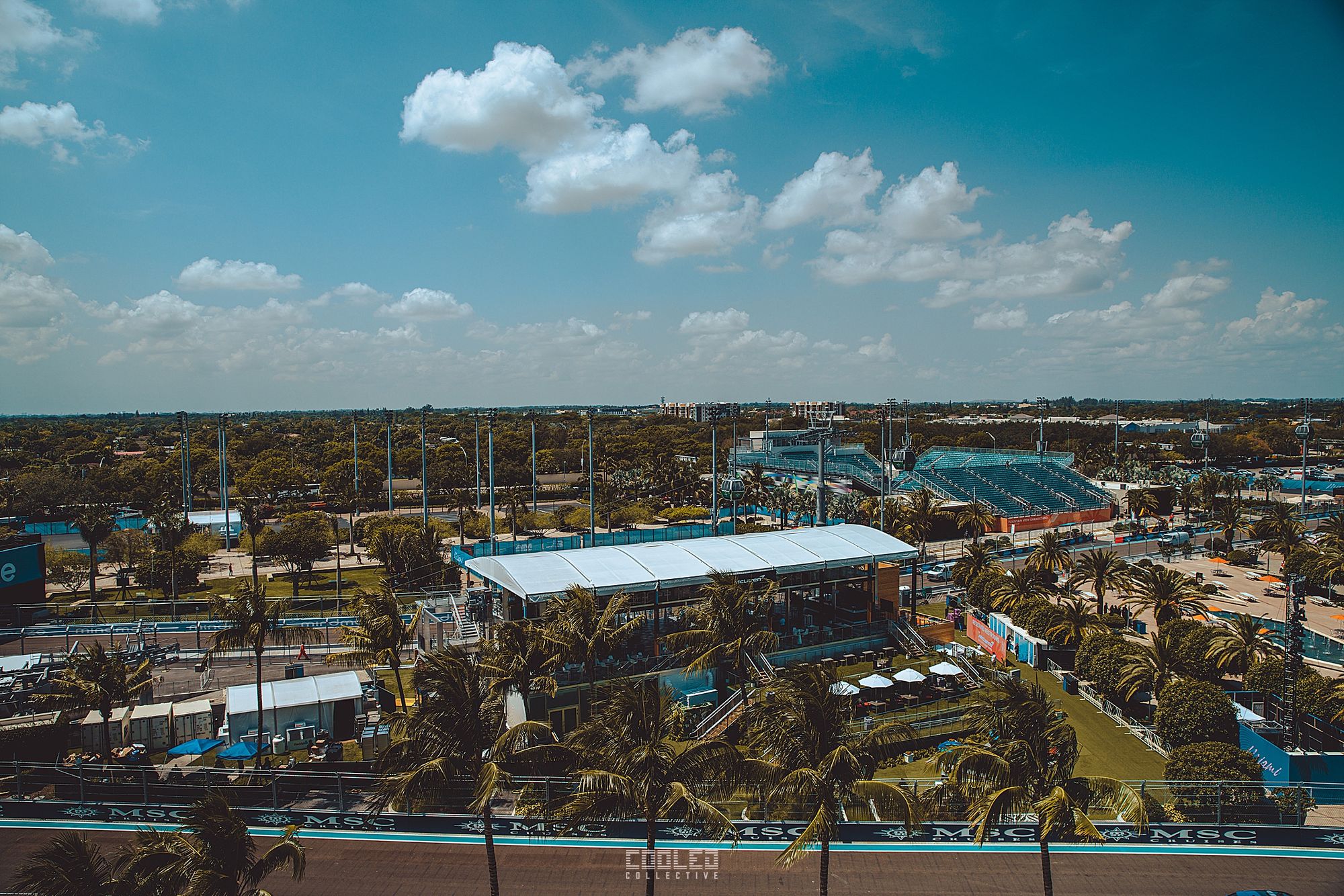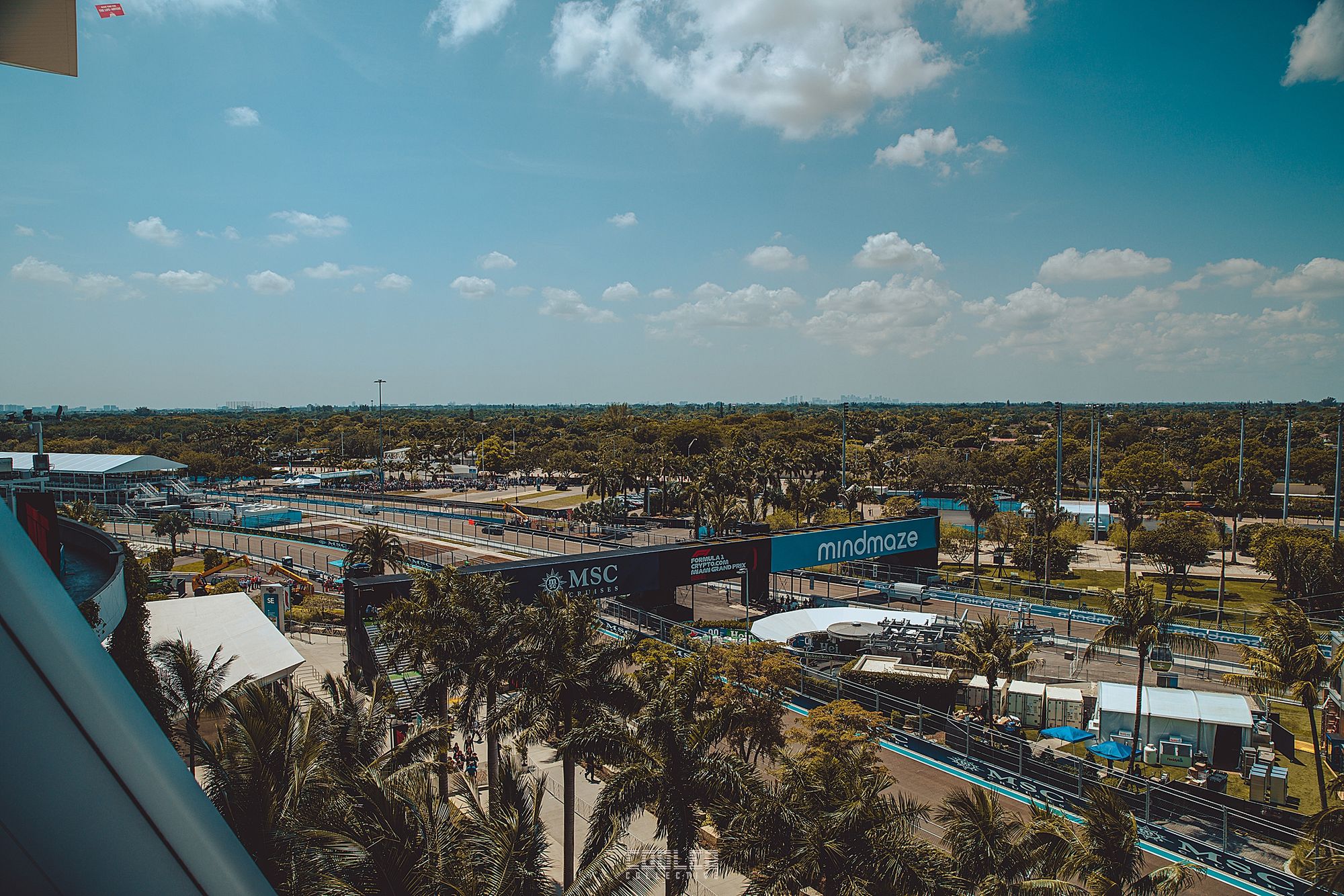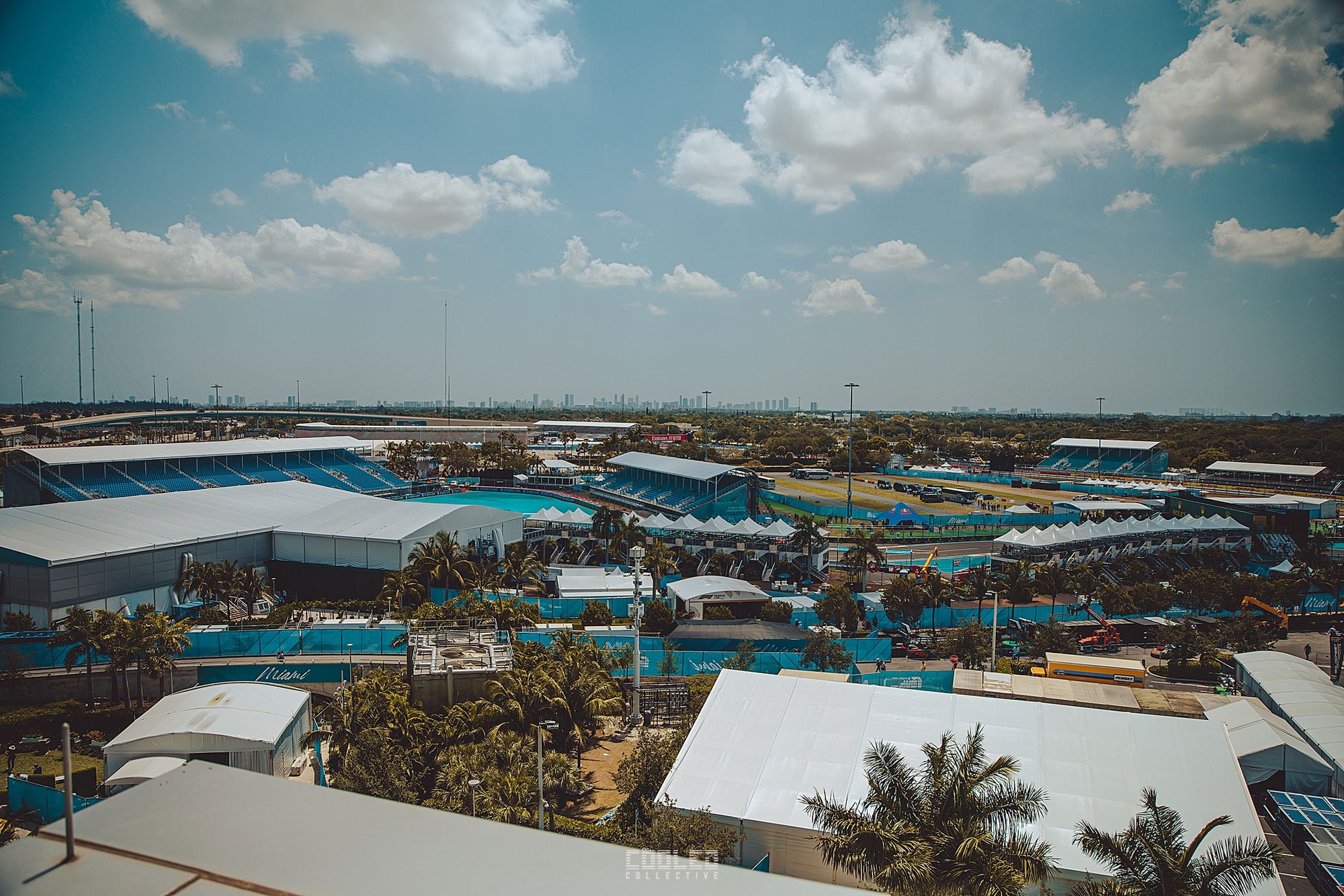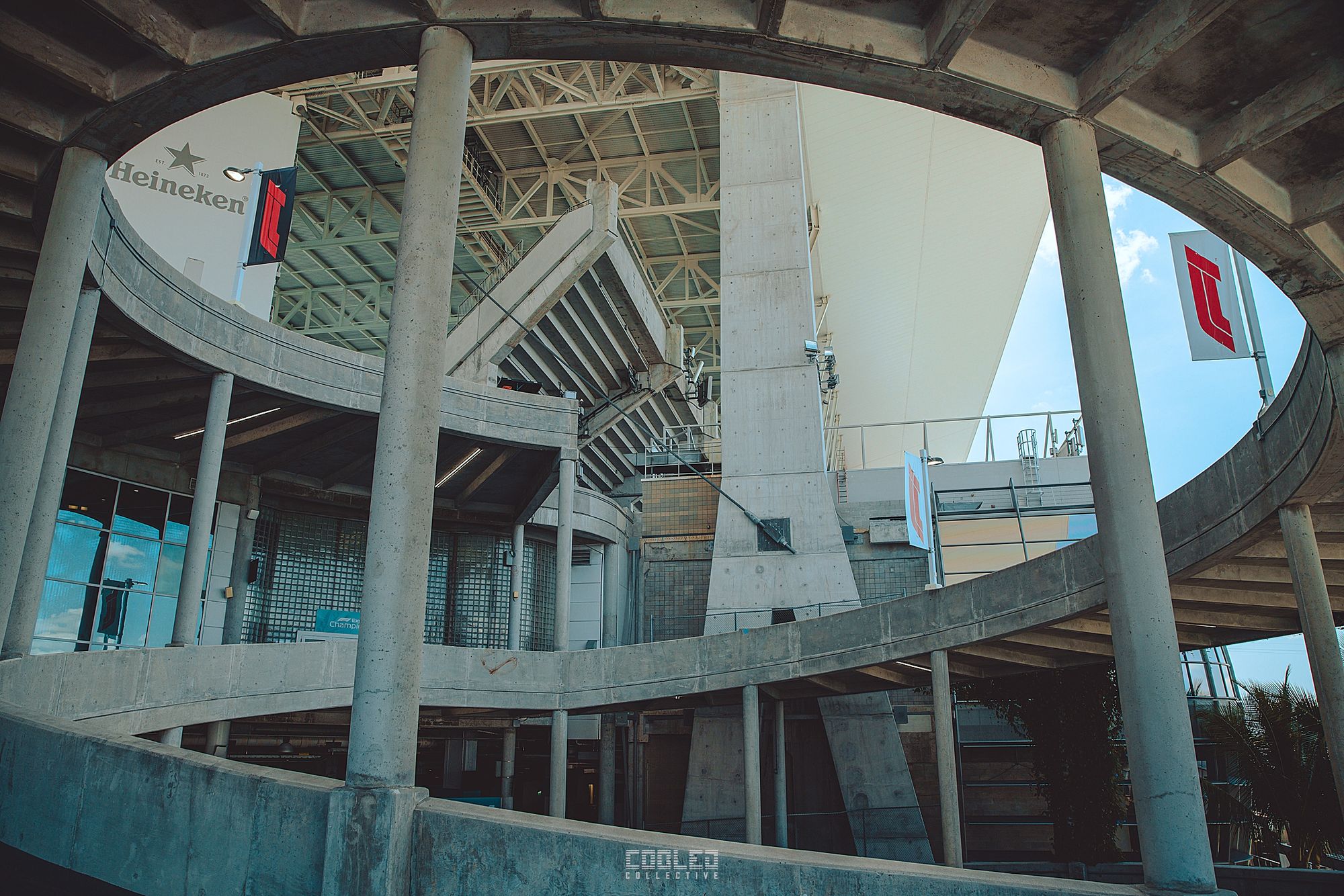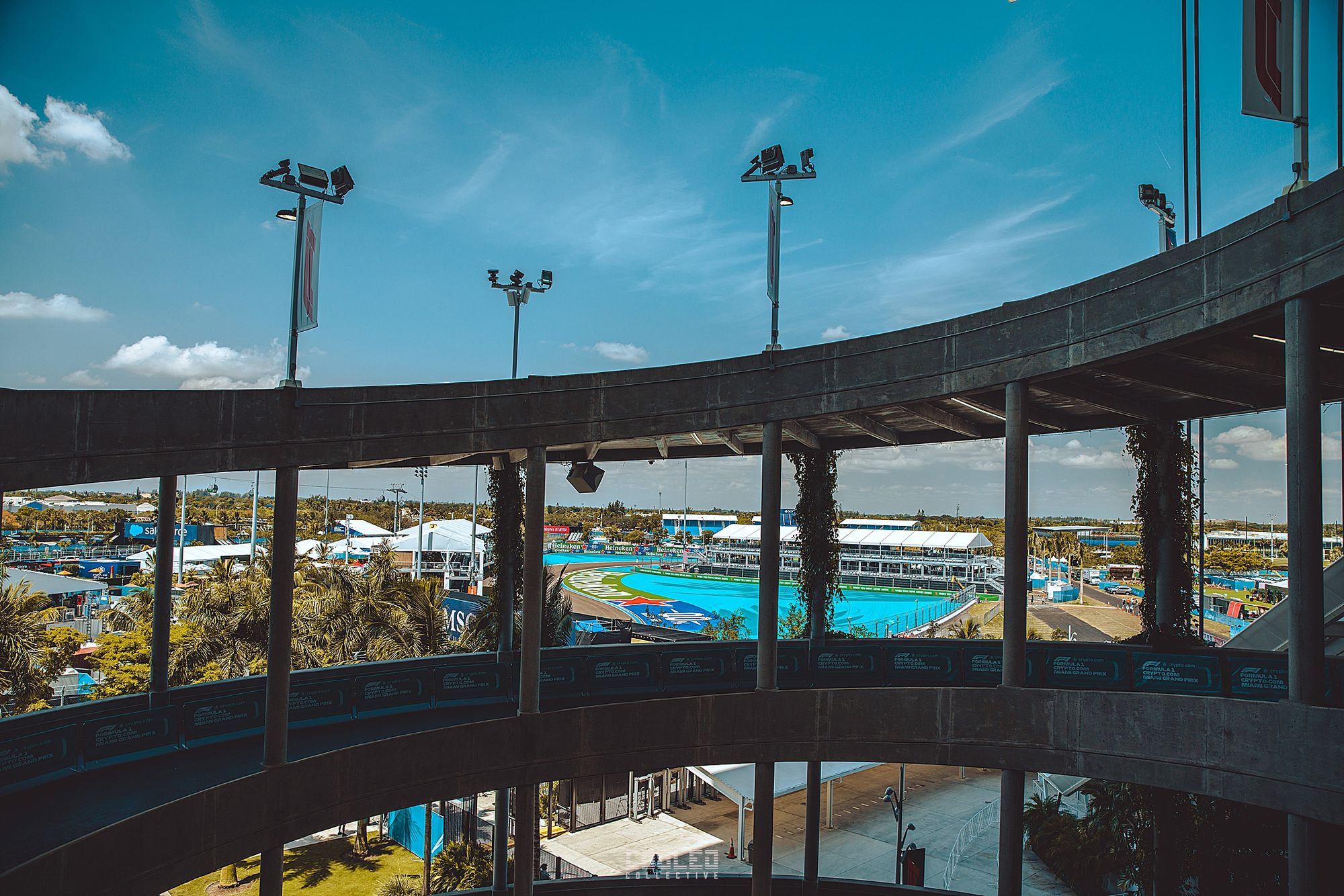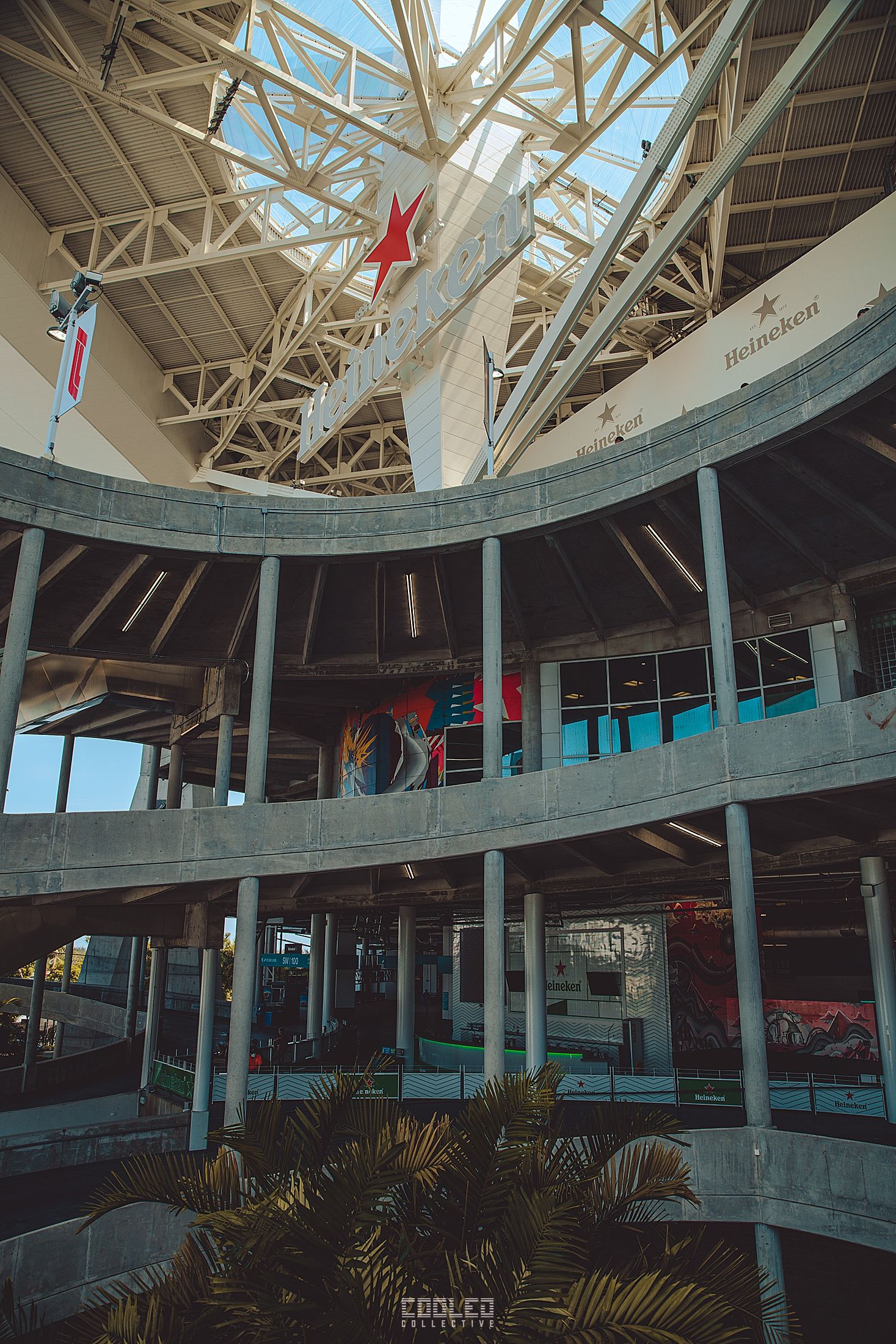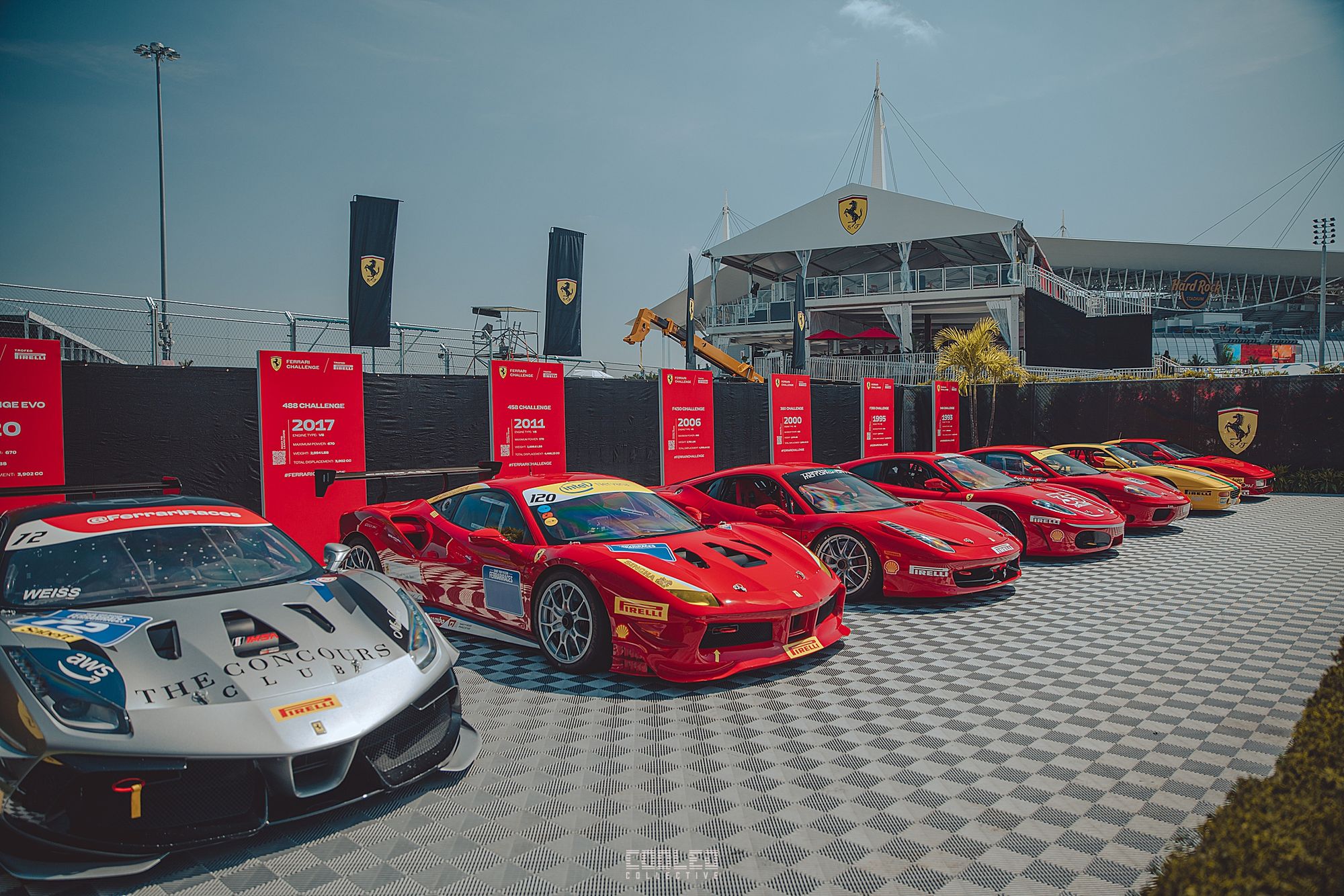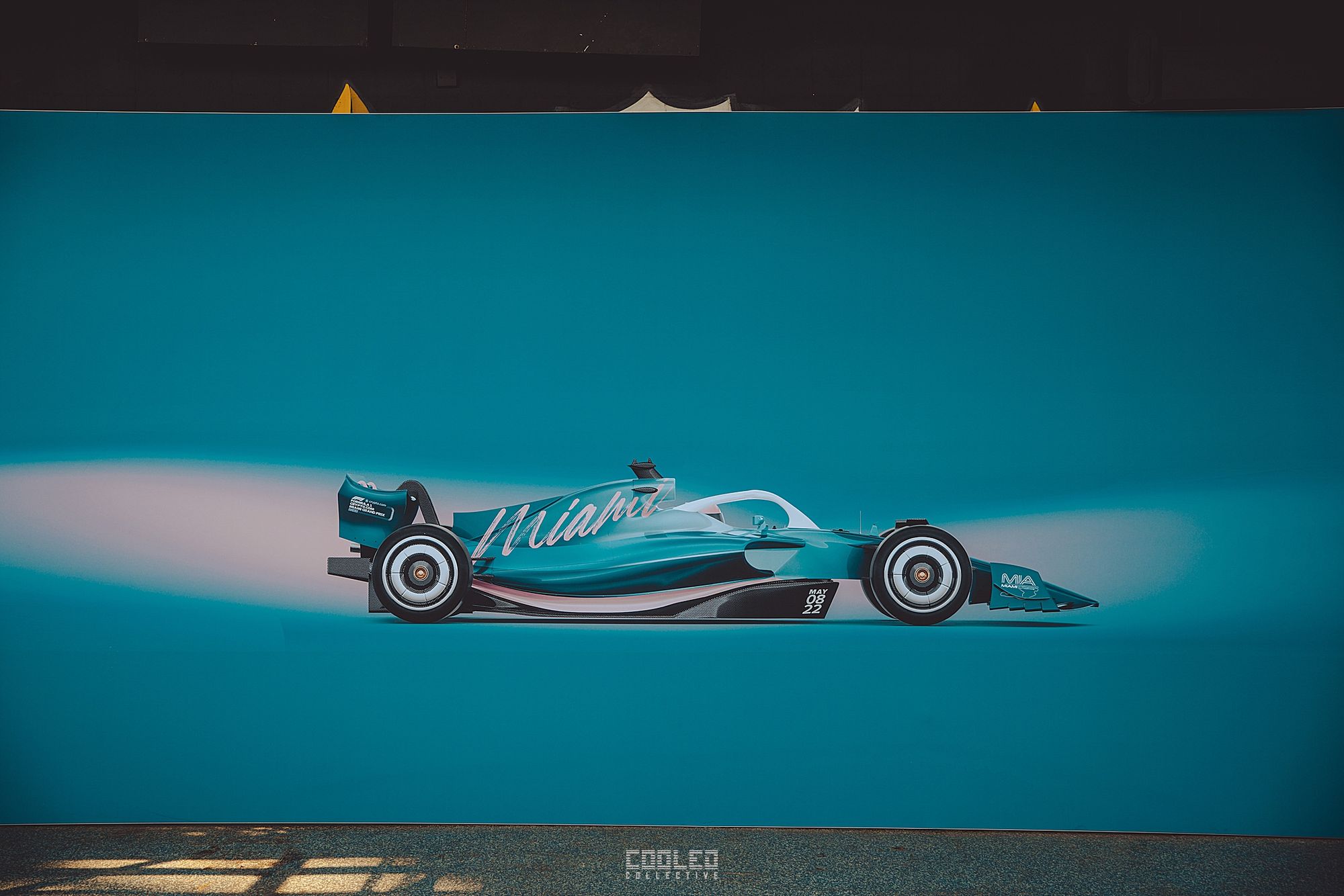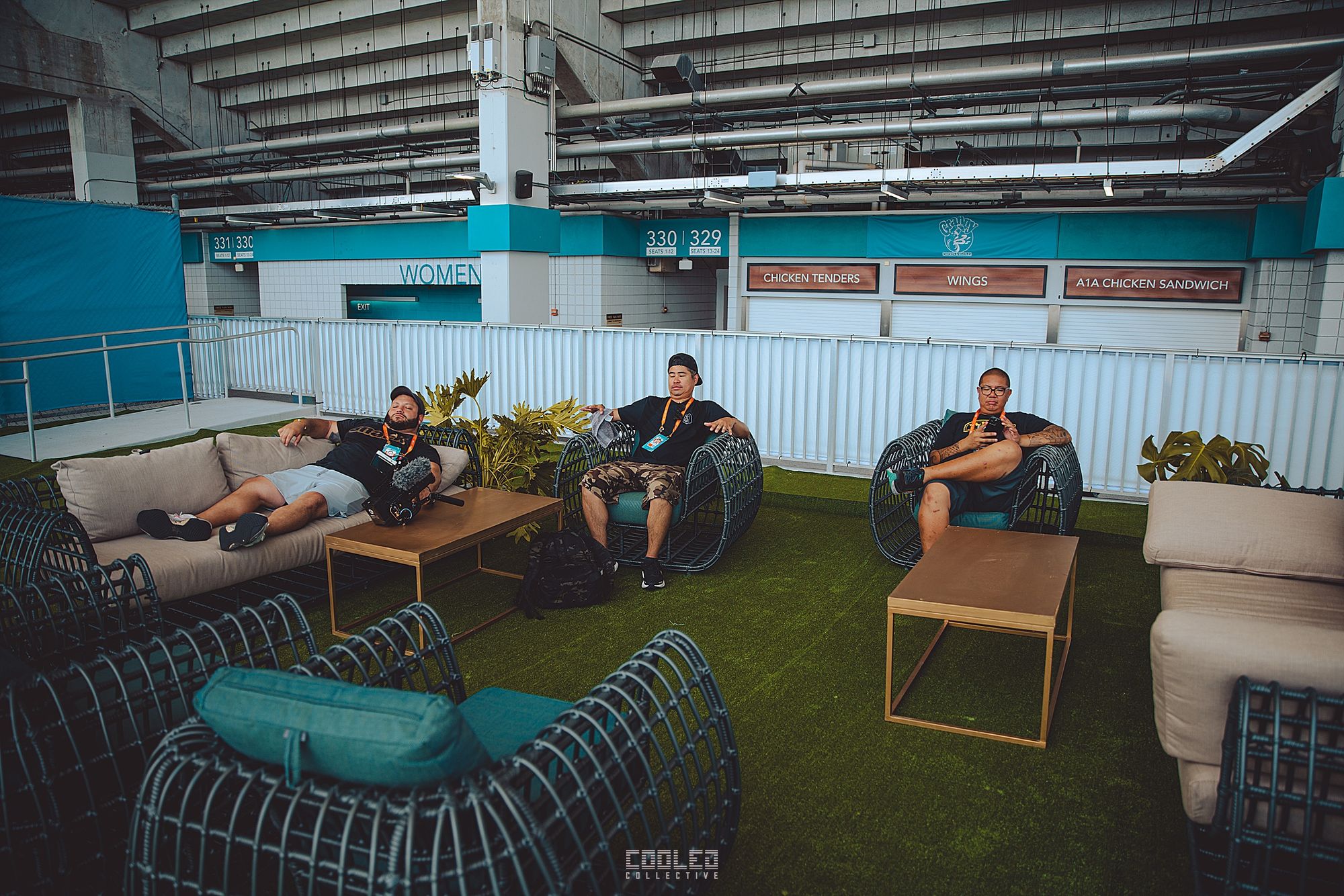 By 10:30am, the very first F1 cart was on the track and it was no other than Red Bull going hard on getting as much testing done on the new circuit. The roaring sounds of the carts revving as high as 18,000rpms was so exhilarating.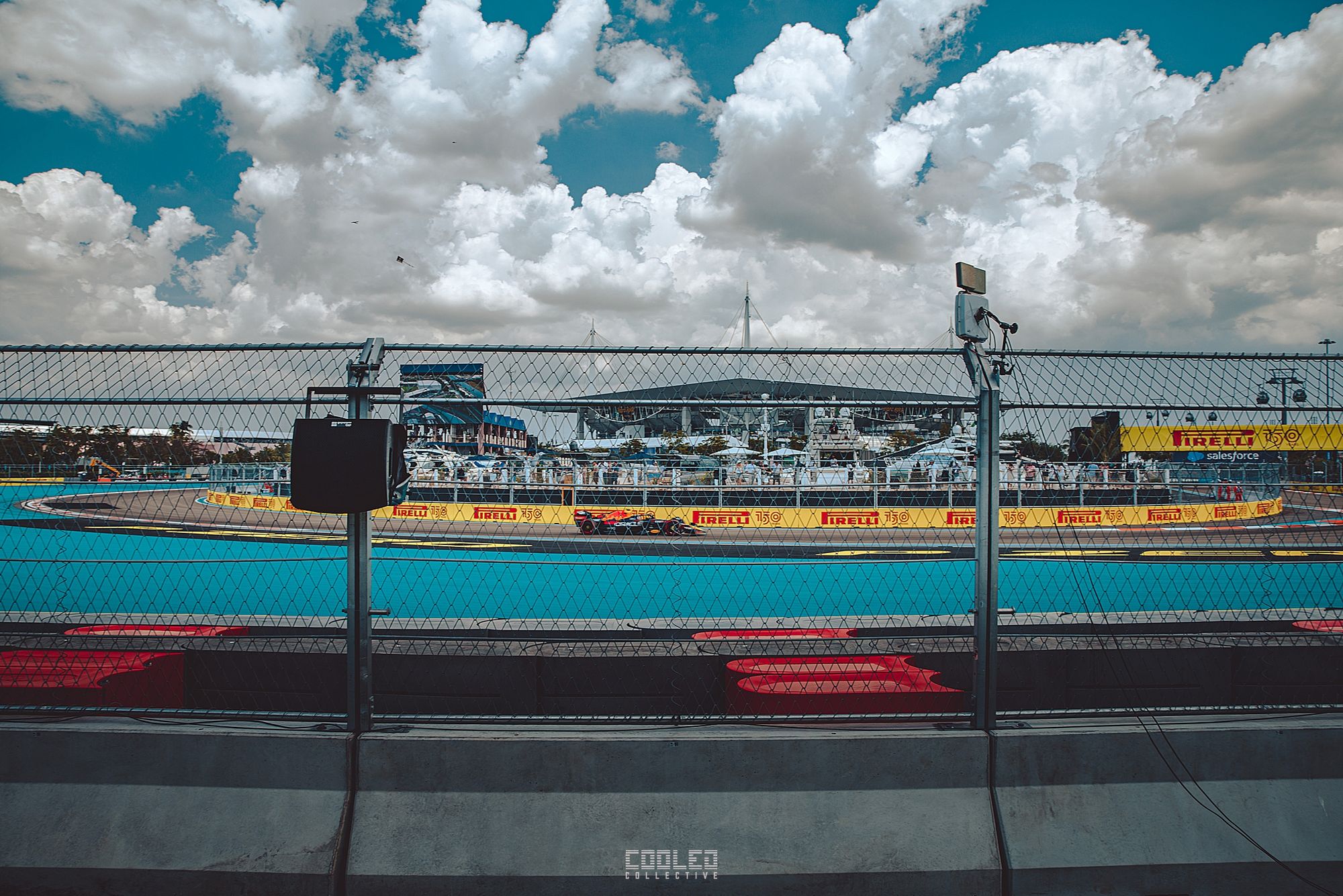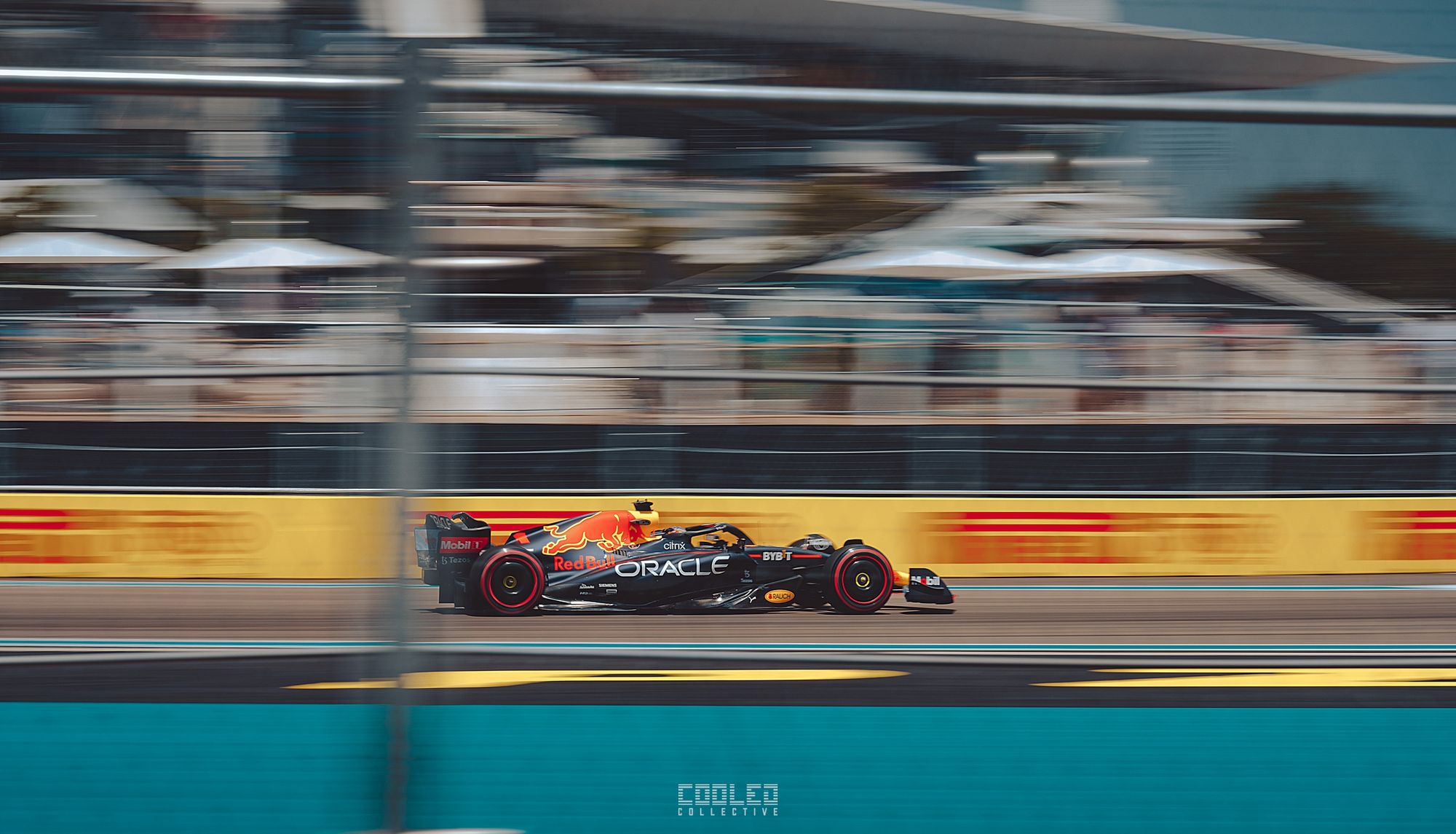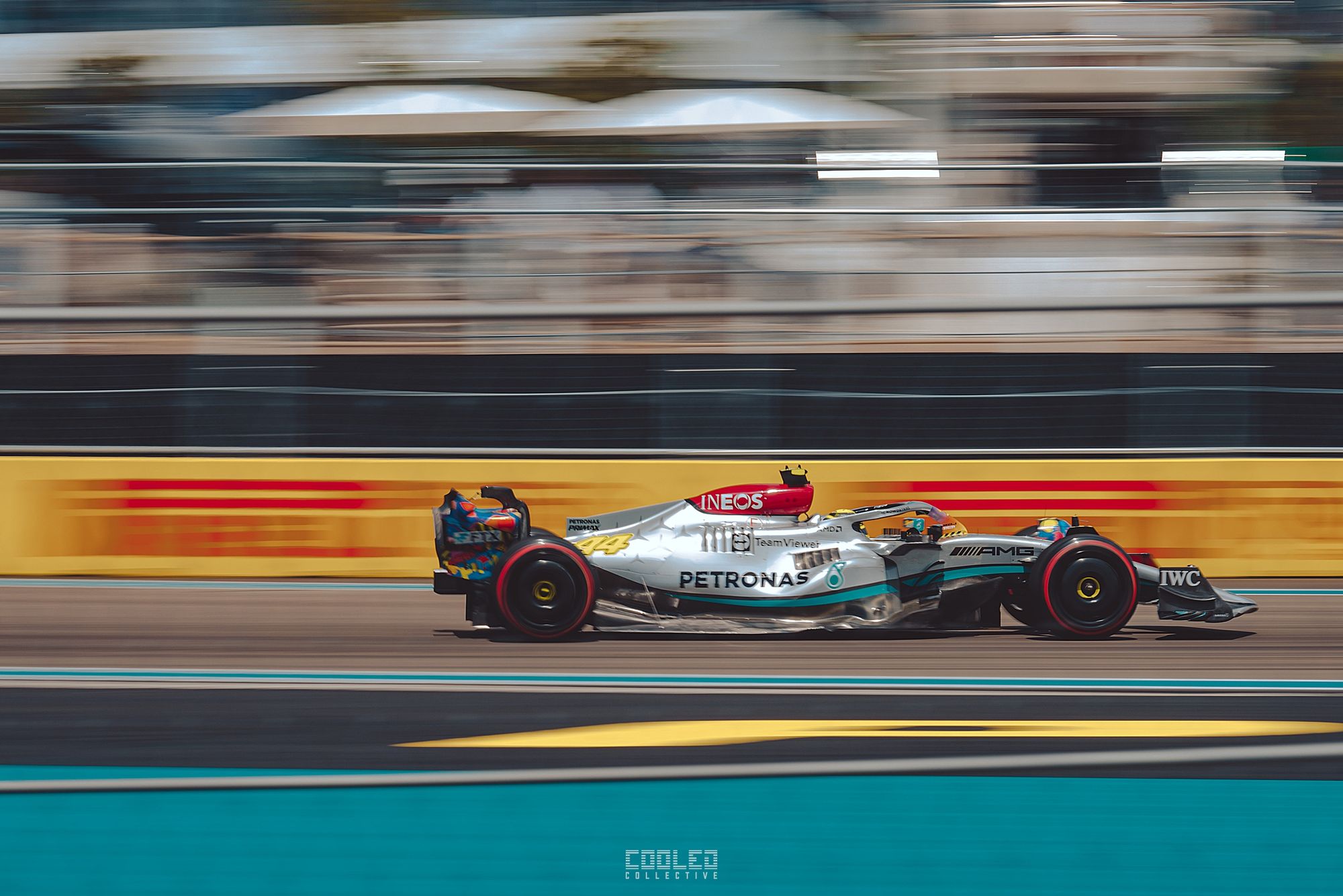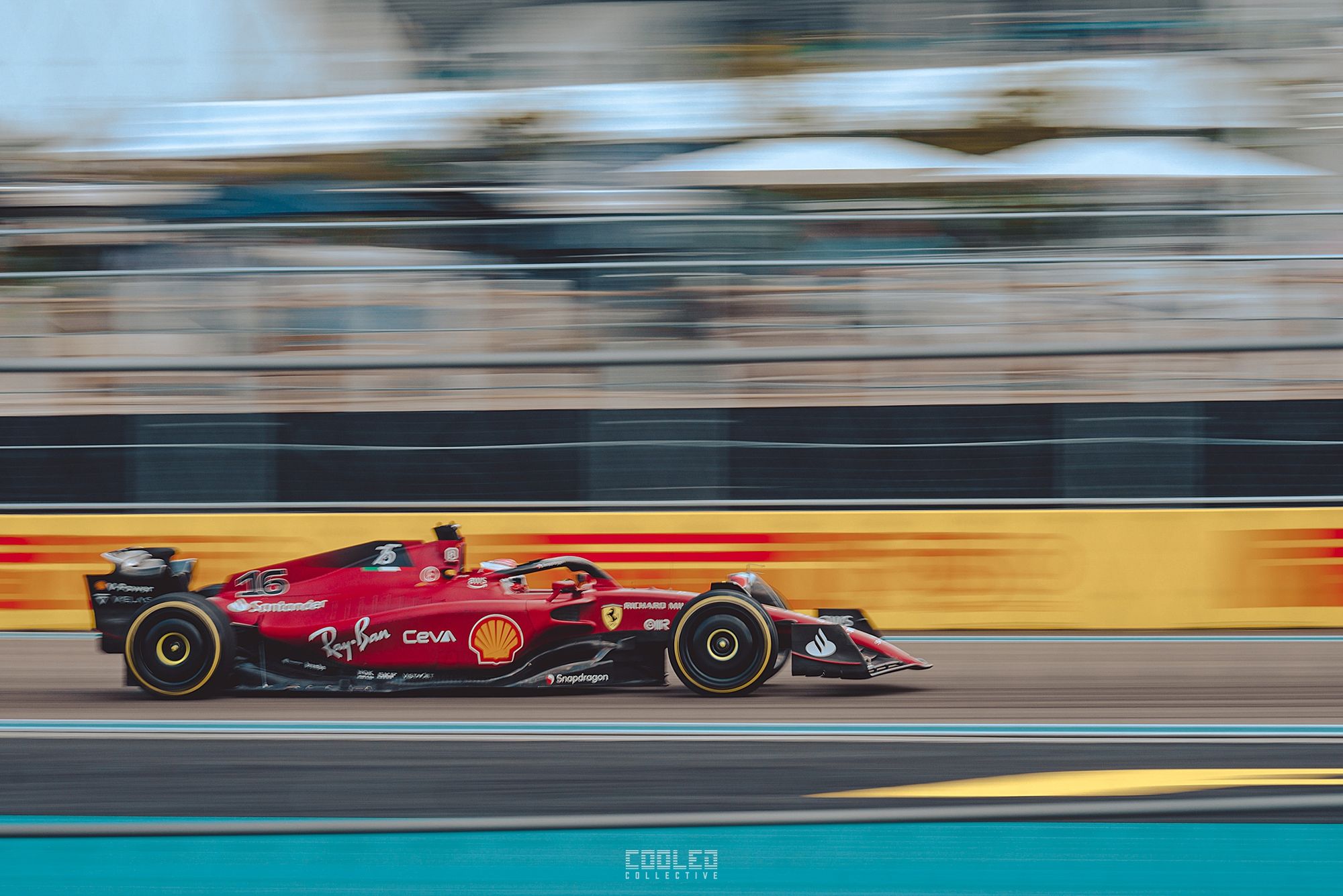 I ended up finding a sweet spot at 1/40th of a second as I tried to nail down the pans handheld using the new Sigma 105mm 1.4. I have to say that I love the lens quite a bit, it is extremely tack sharp and produces lovely perspective and dof.
I stated in the previous post that F1 is all about access. For those who can get media credentials, you have access to taking photos with no obstacles in the way. Luckily for me, when you are panning at 1/40th of a sec, the foreground fence actually goes away for the most part. Check out the photographers below who had some nice long lenses and a hole to shoot through.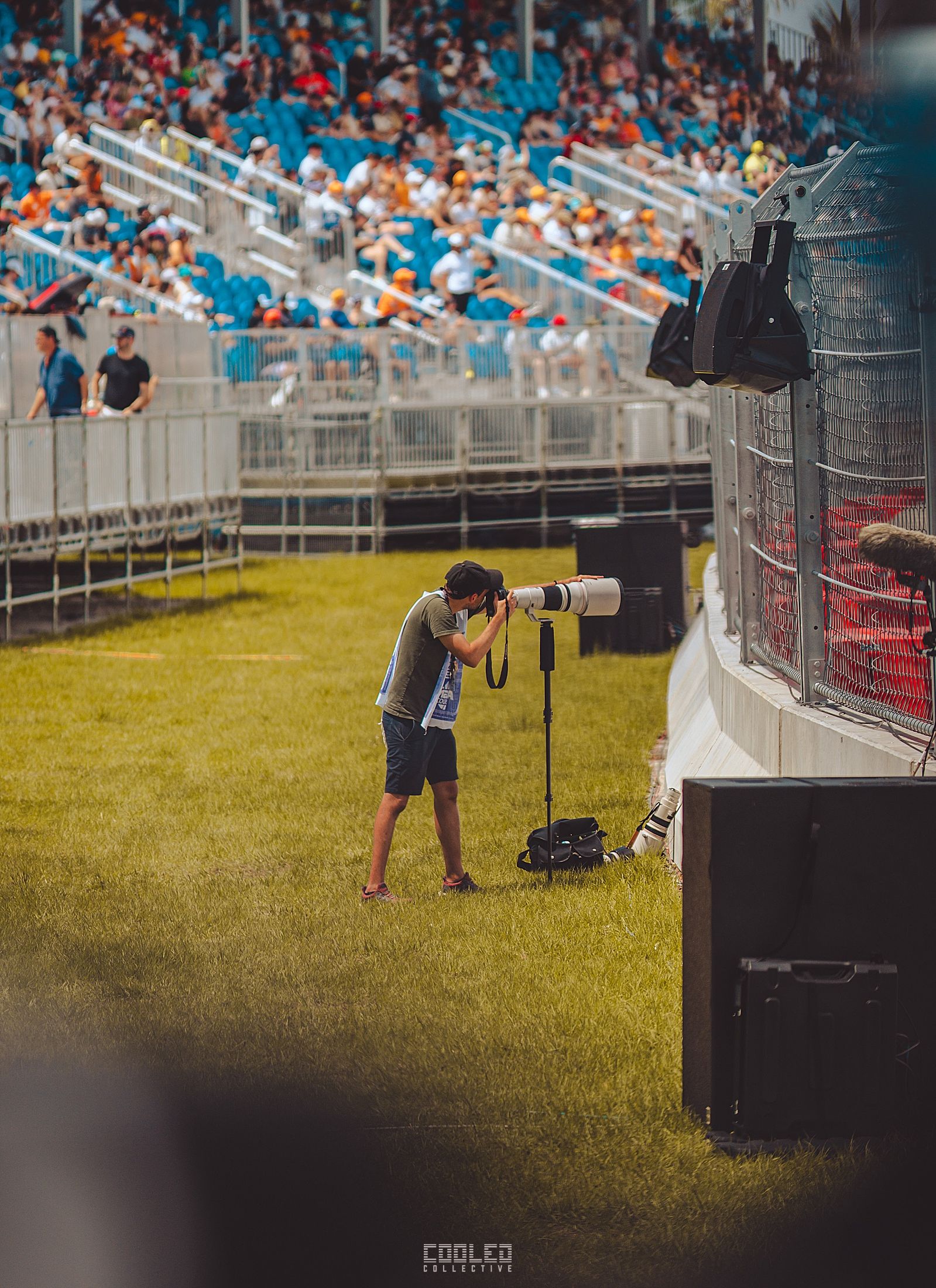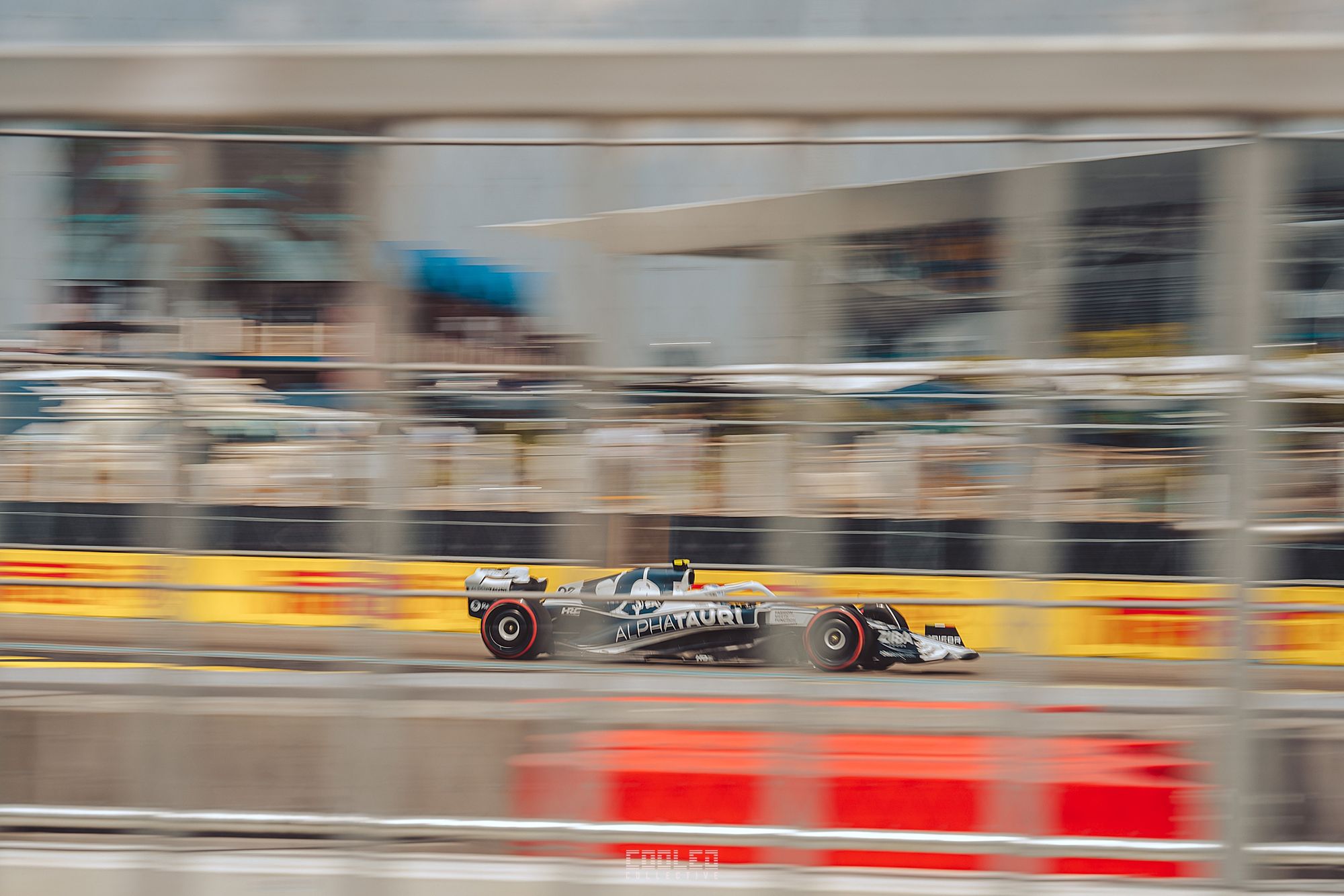 As we were headed out of our first location, Bottas in 77 Alfa Romeo seemed to have lost control and went into the wall. I wasn't there when it went down but I raced back over and saw everyone had their cell phones out. Luckily Bottas wasn't injured and it looked like his car was in relative good condition but for some reason, they ended up towing his car.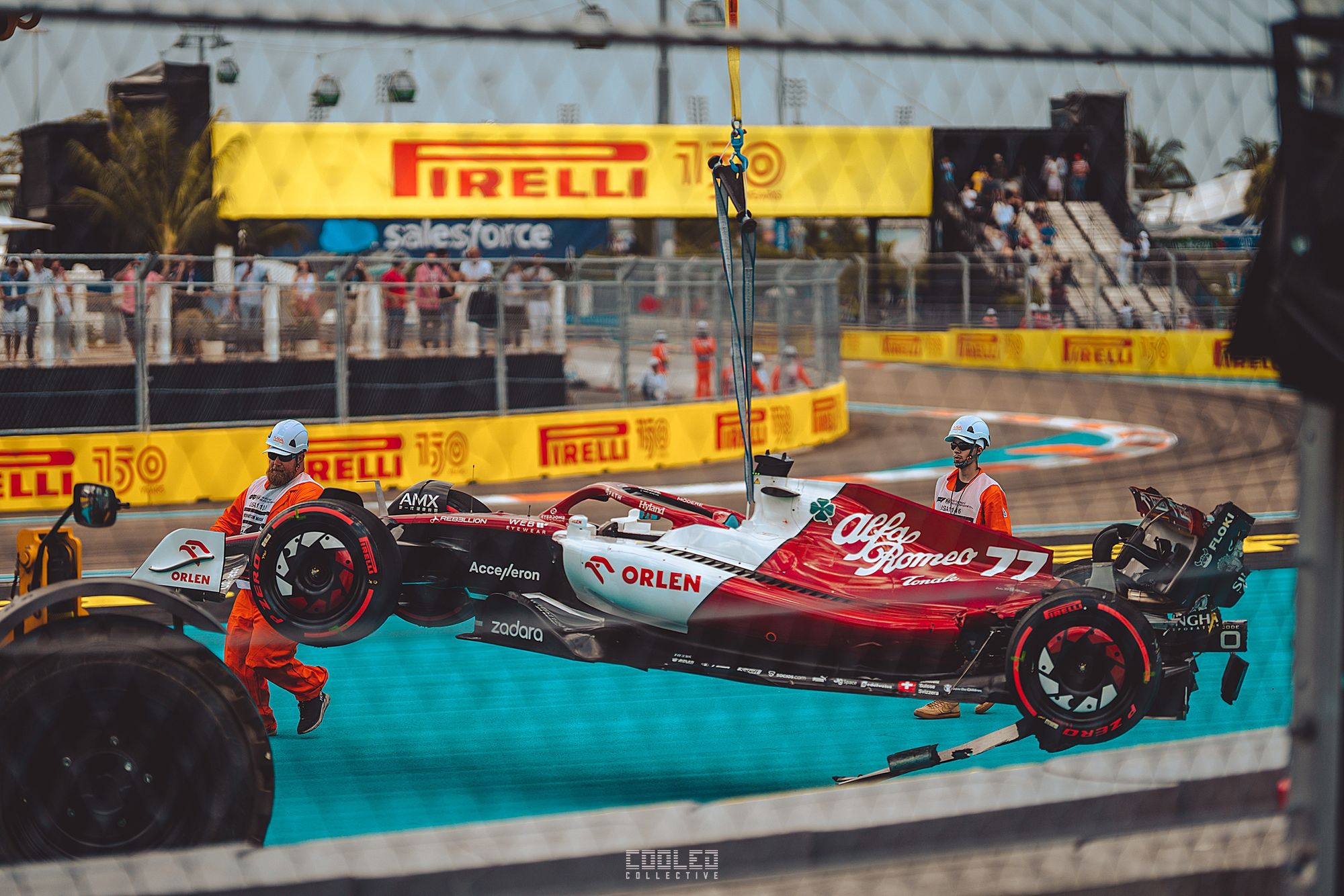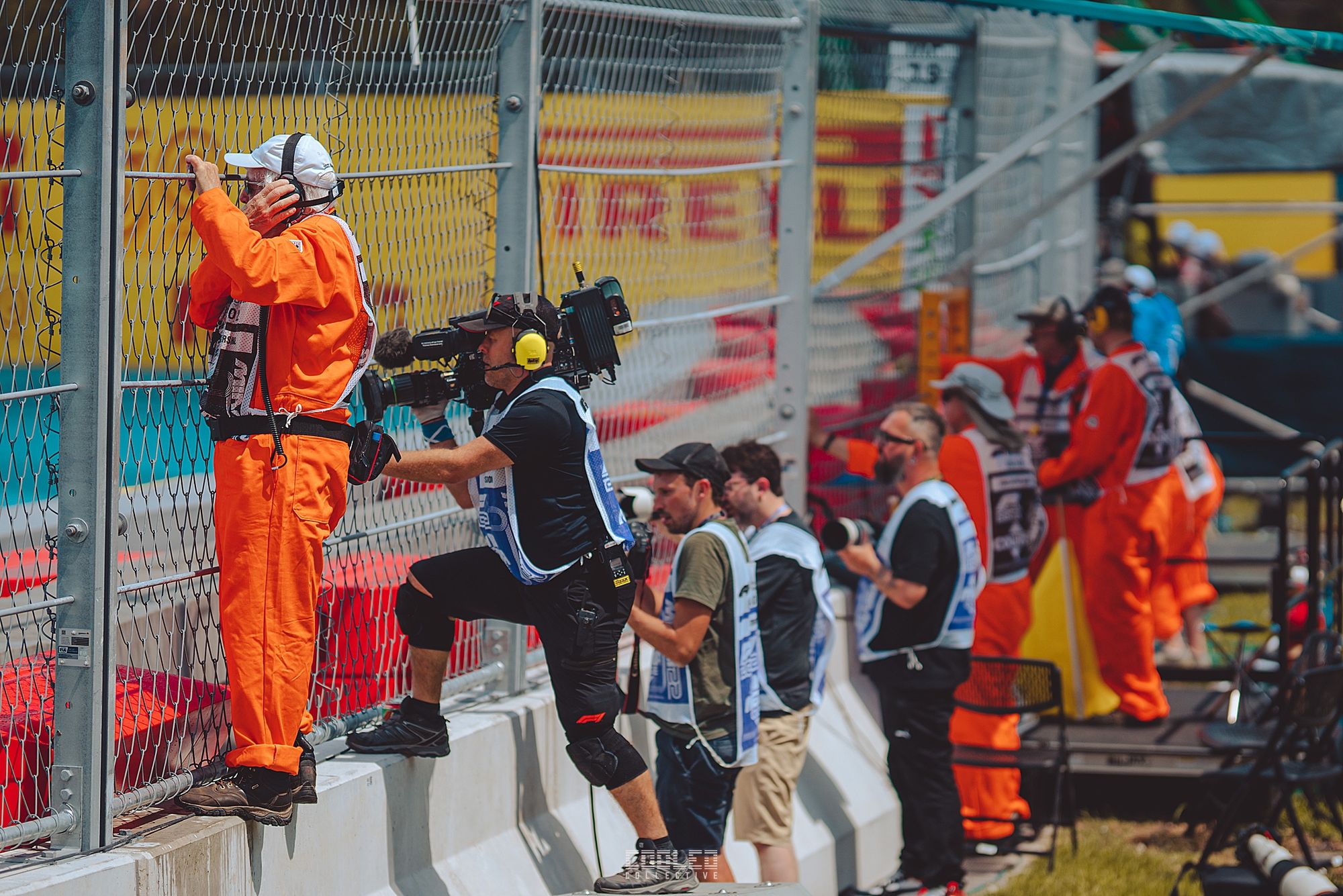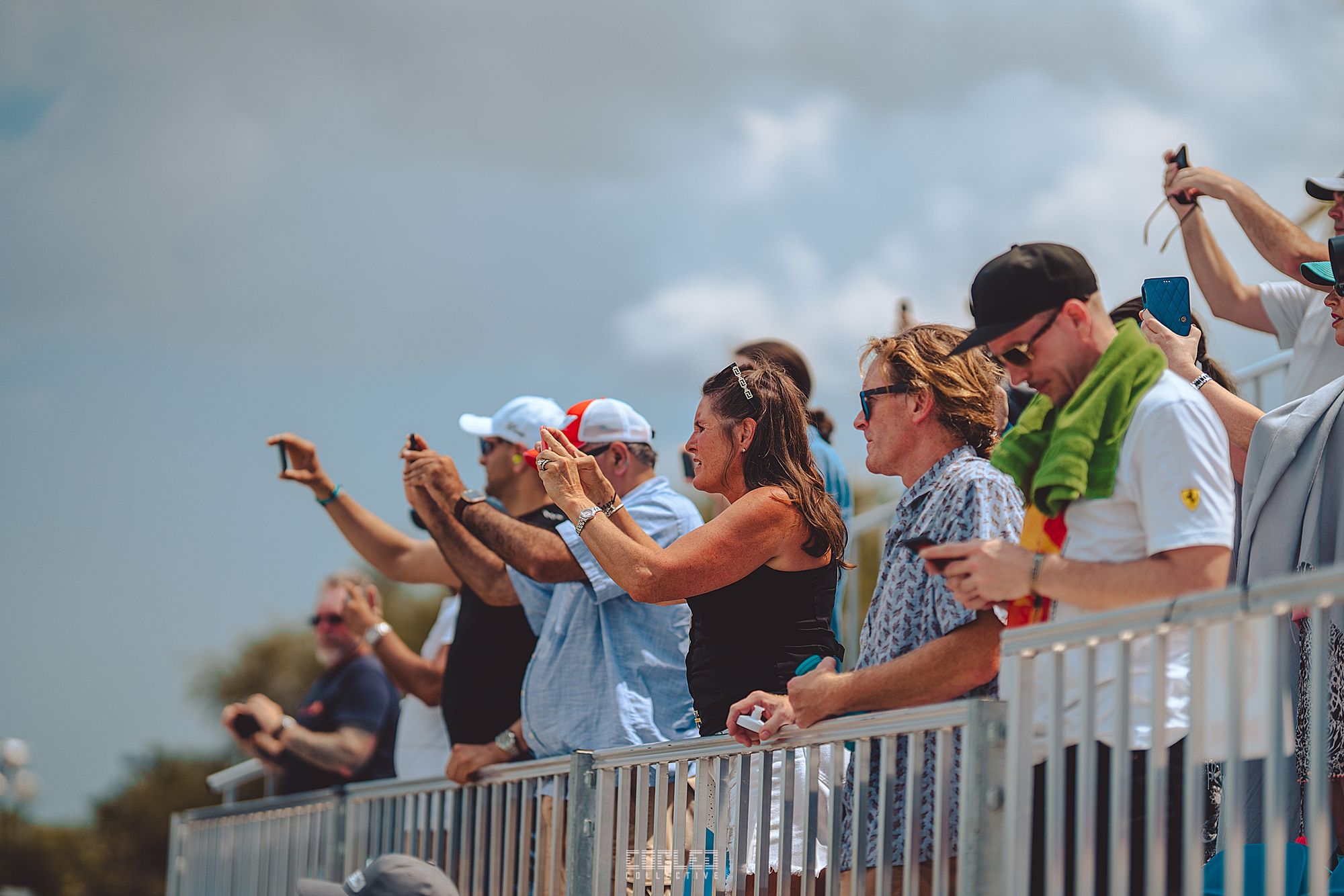 For our next location, ended up moving a bit south of the original spot but had a terrible pole in the way of the shots. Got what I could and ended up just moving on after a short period.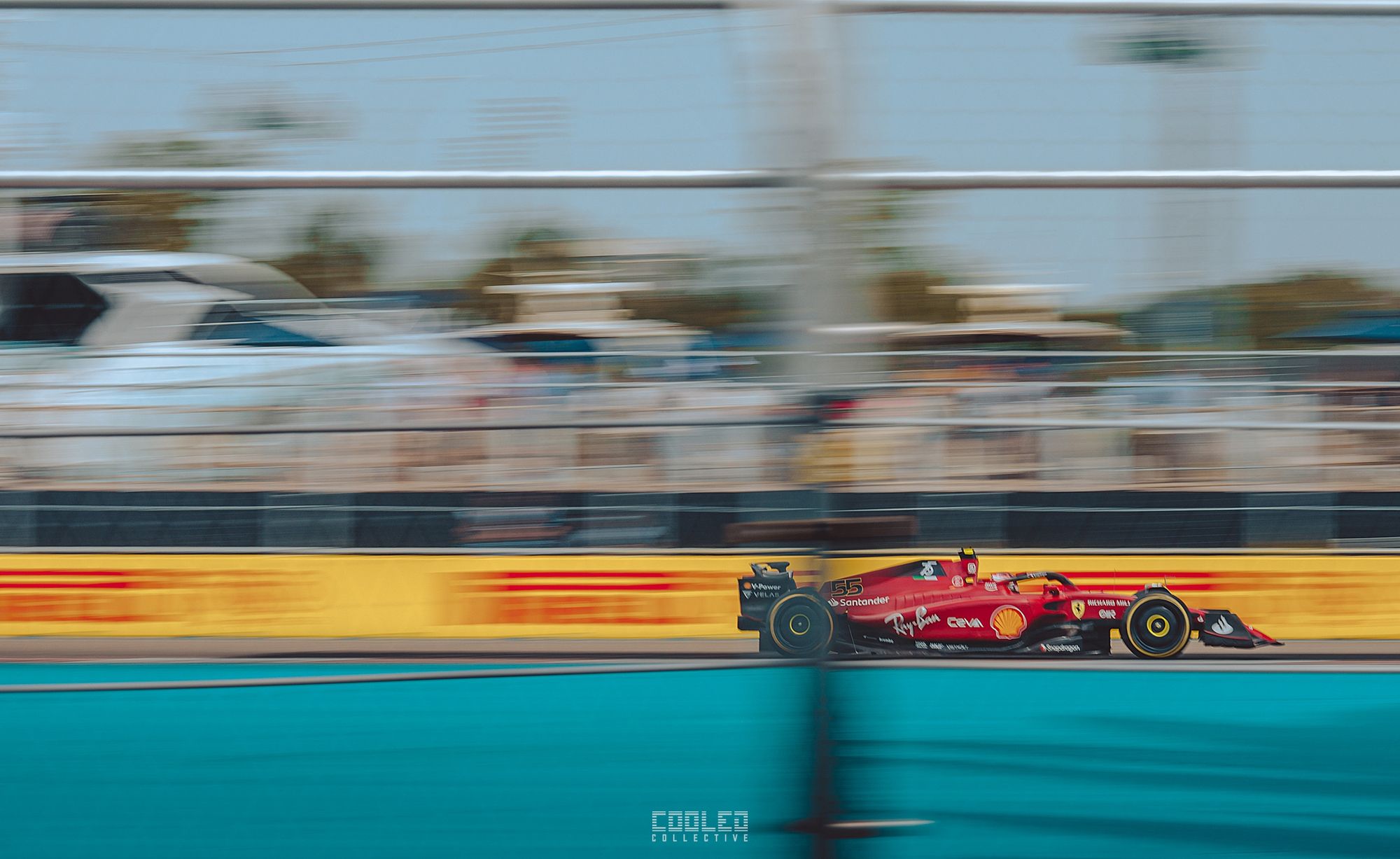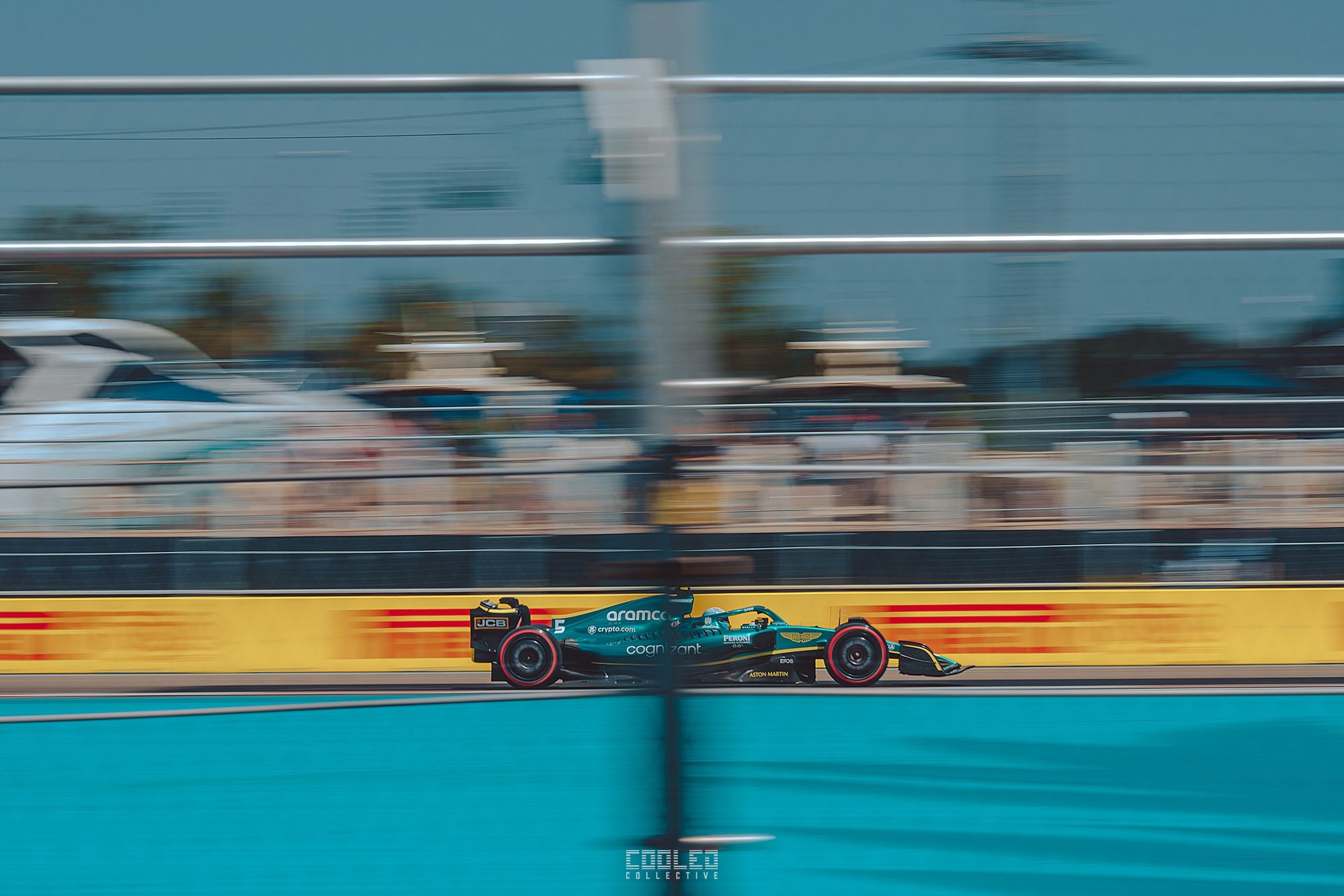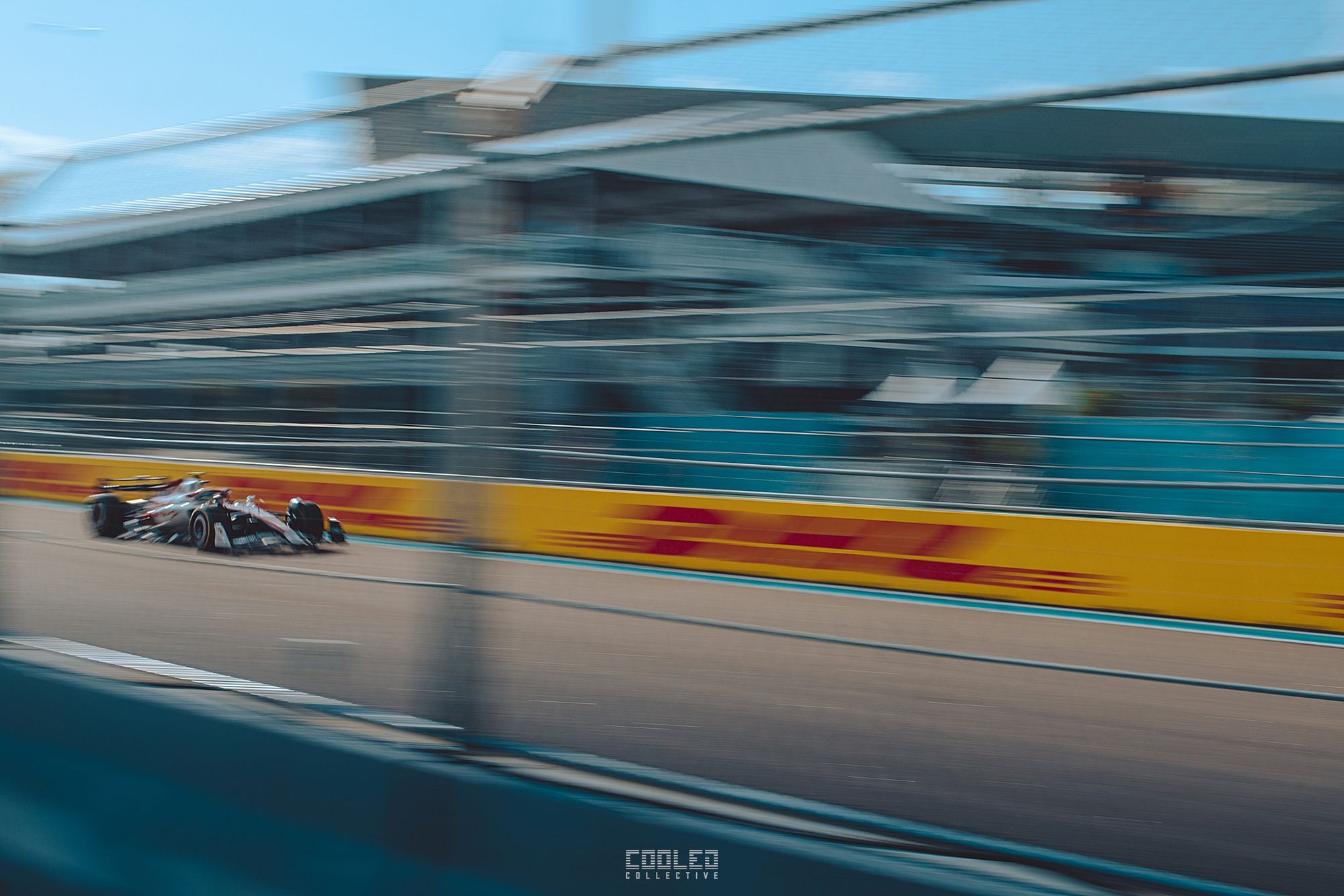 I love the bridges... just like when you are racing down the straight in any racing sim, the bridges with the sponsors really add that racing element and brings F1 together like you see on tv.
As we started to try different locations, my shots ended up getting more interesting as it got me closer to the action. Love the shot below as it adds a bit of artistic and technical control.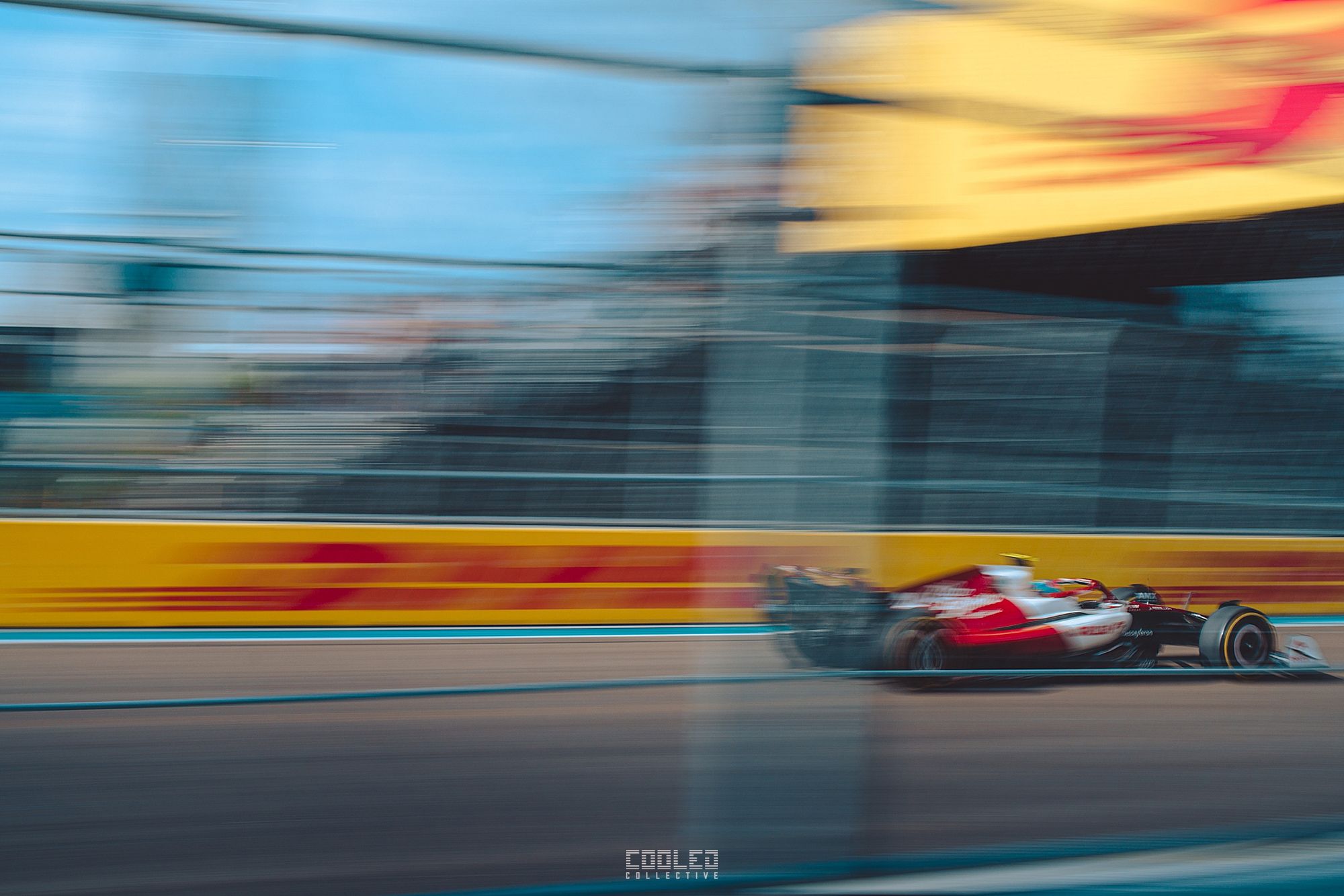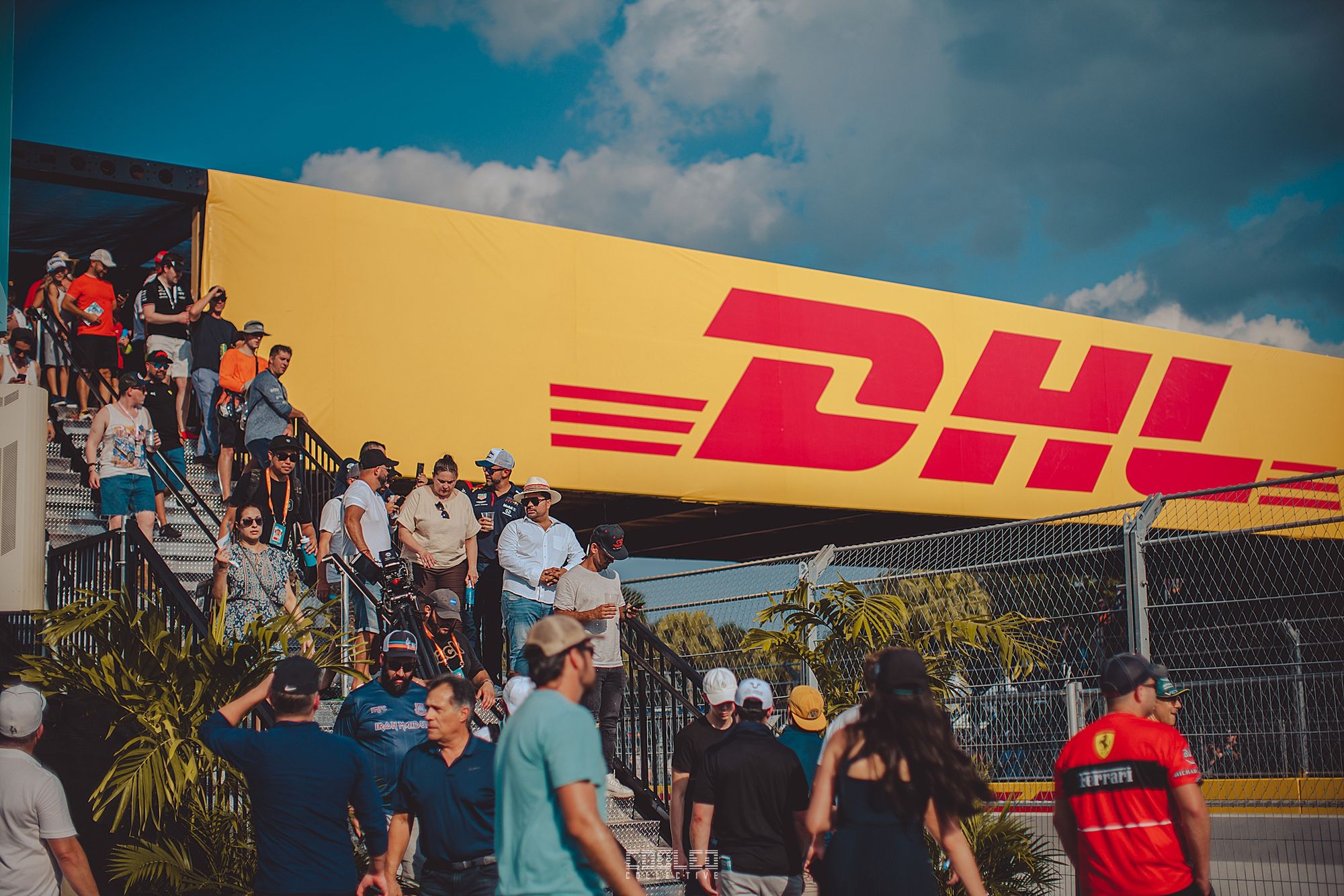 We were looking for a straight shot and found a custom built lounge by a very wealthy individual who also was kind enough to let us shoot from his location for a bit. At the end of turn 1, this is what we shot but a longer lenses would have been money. The 105mm and shot in crop mode was just enough but if I brought the 70-200, that would have been key.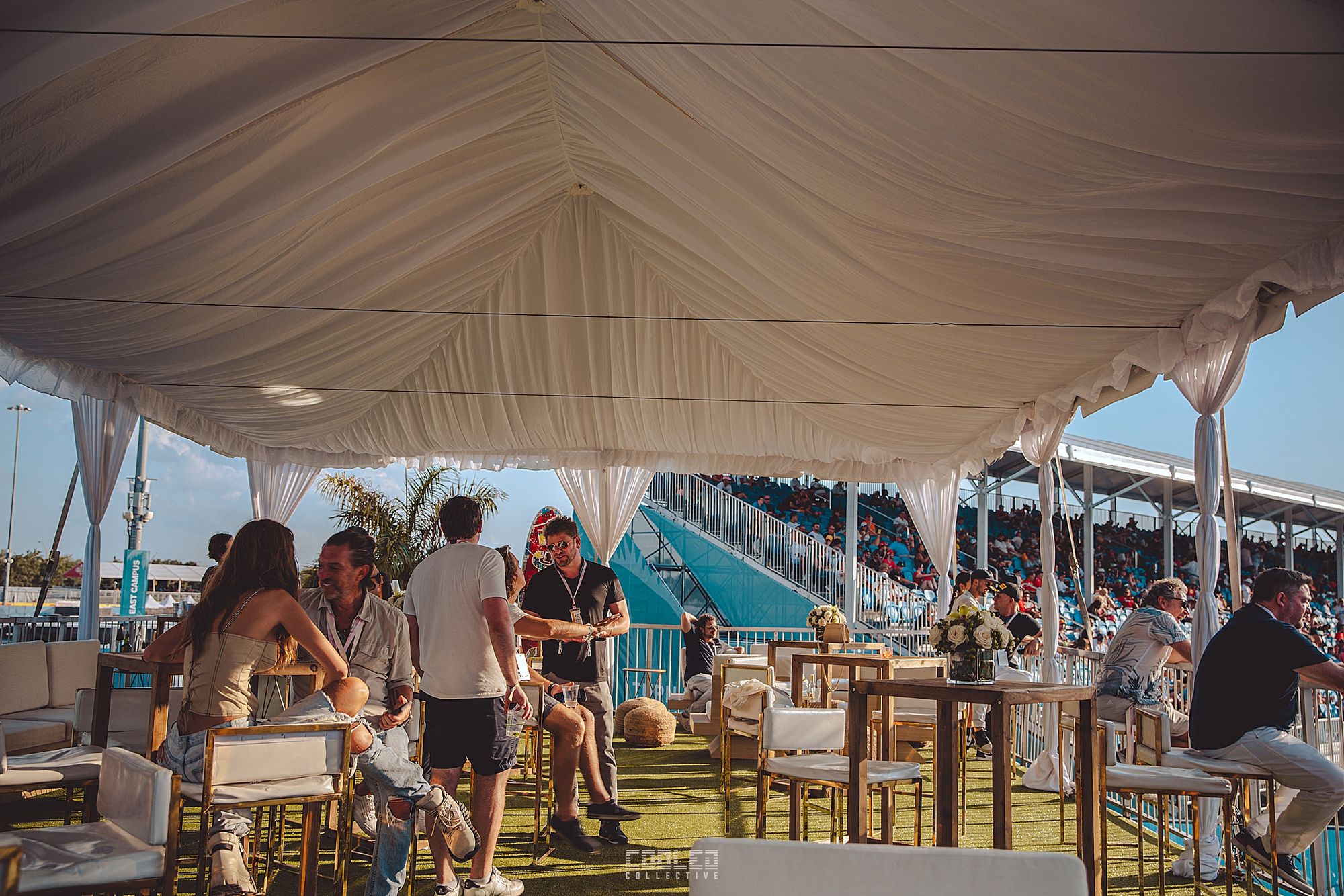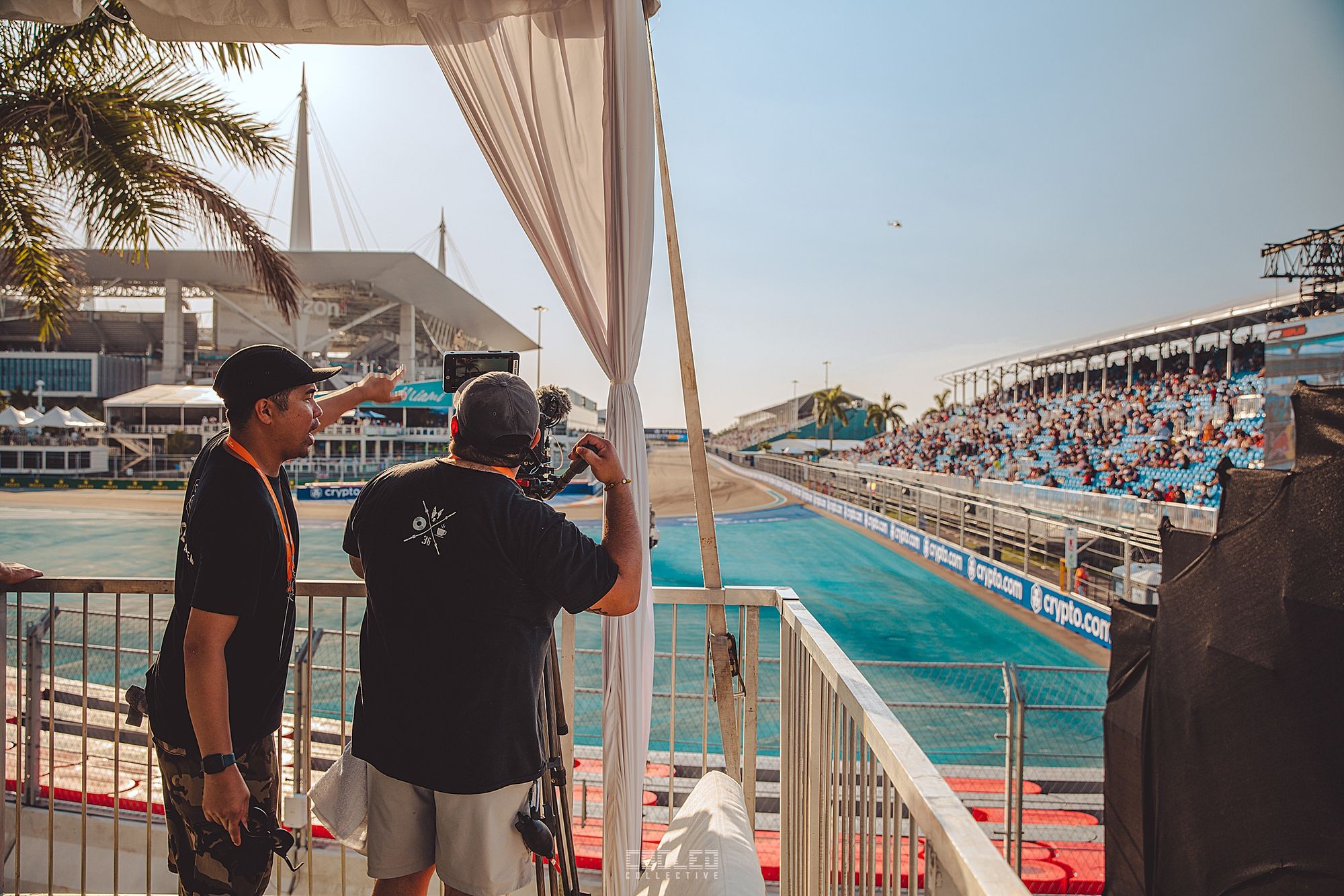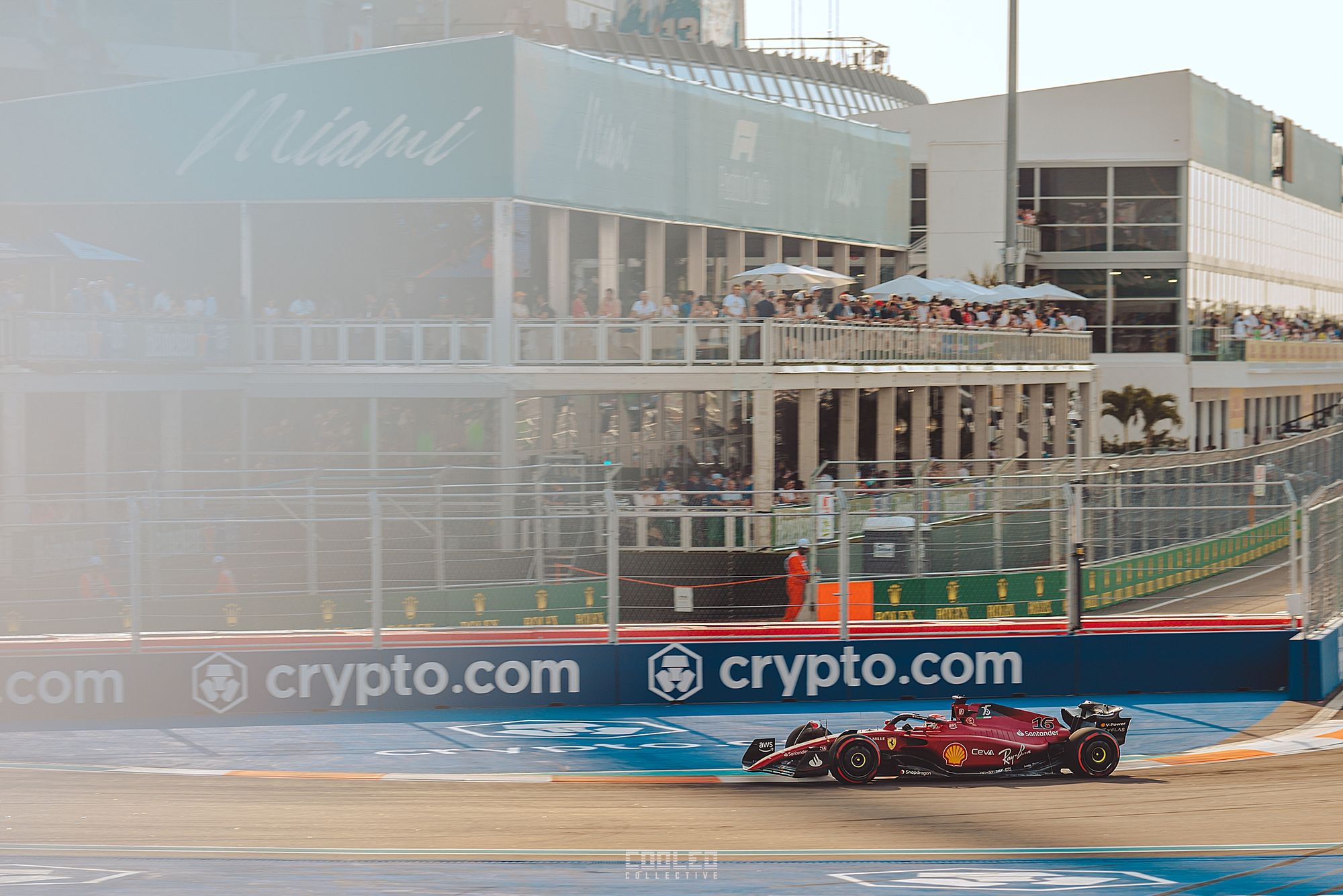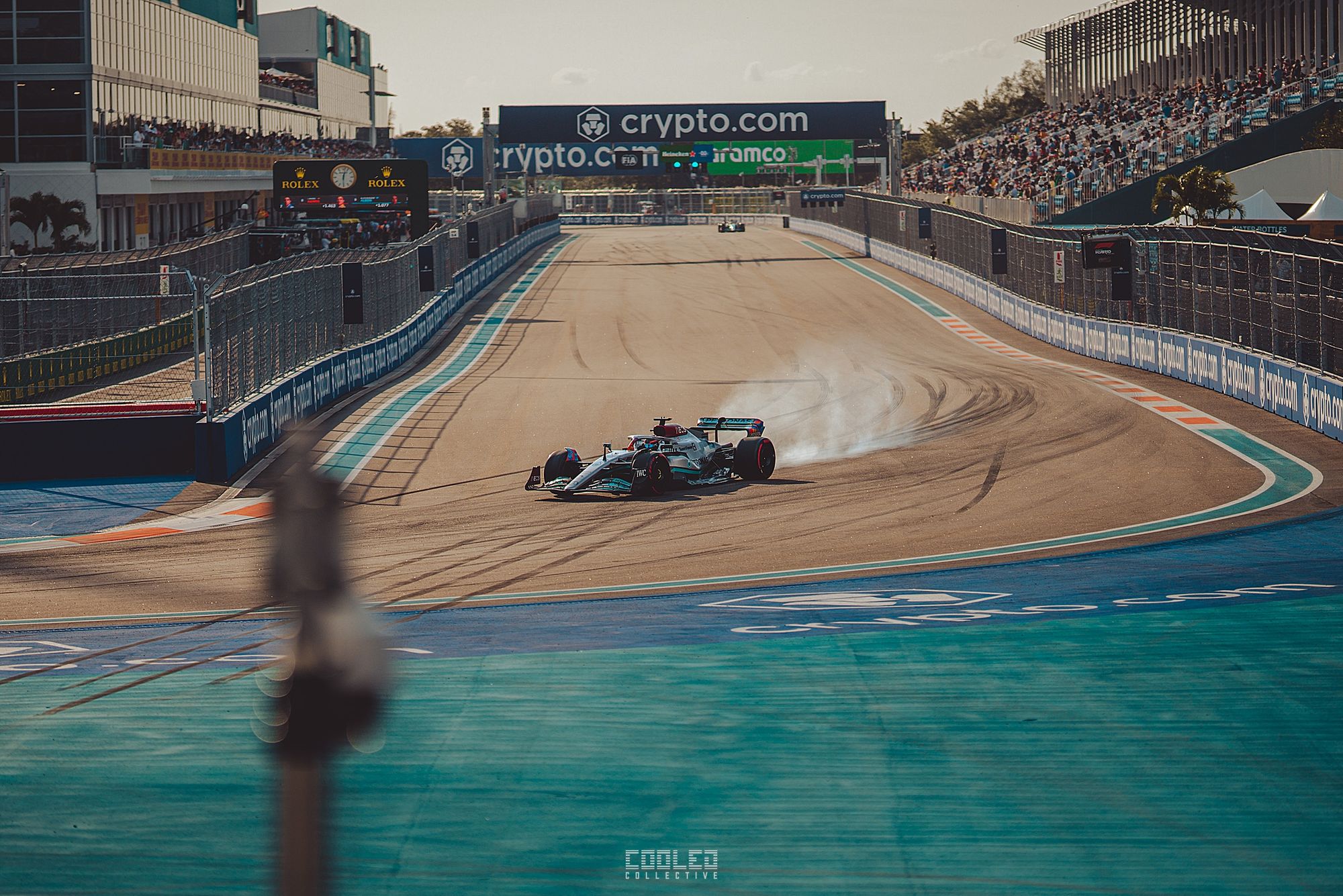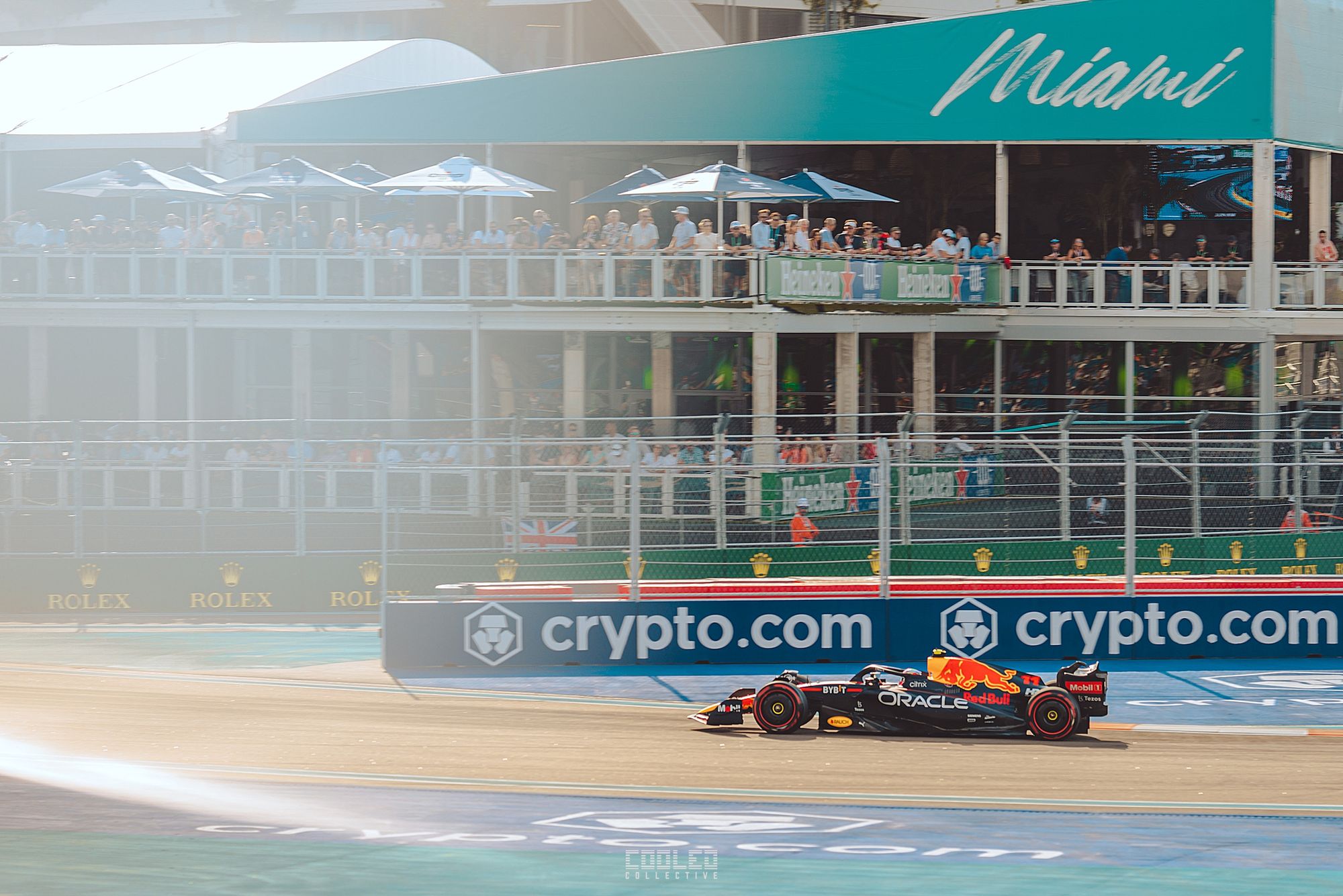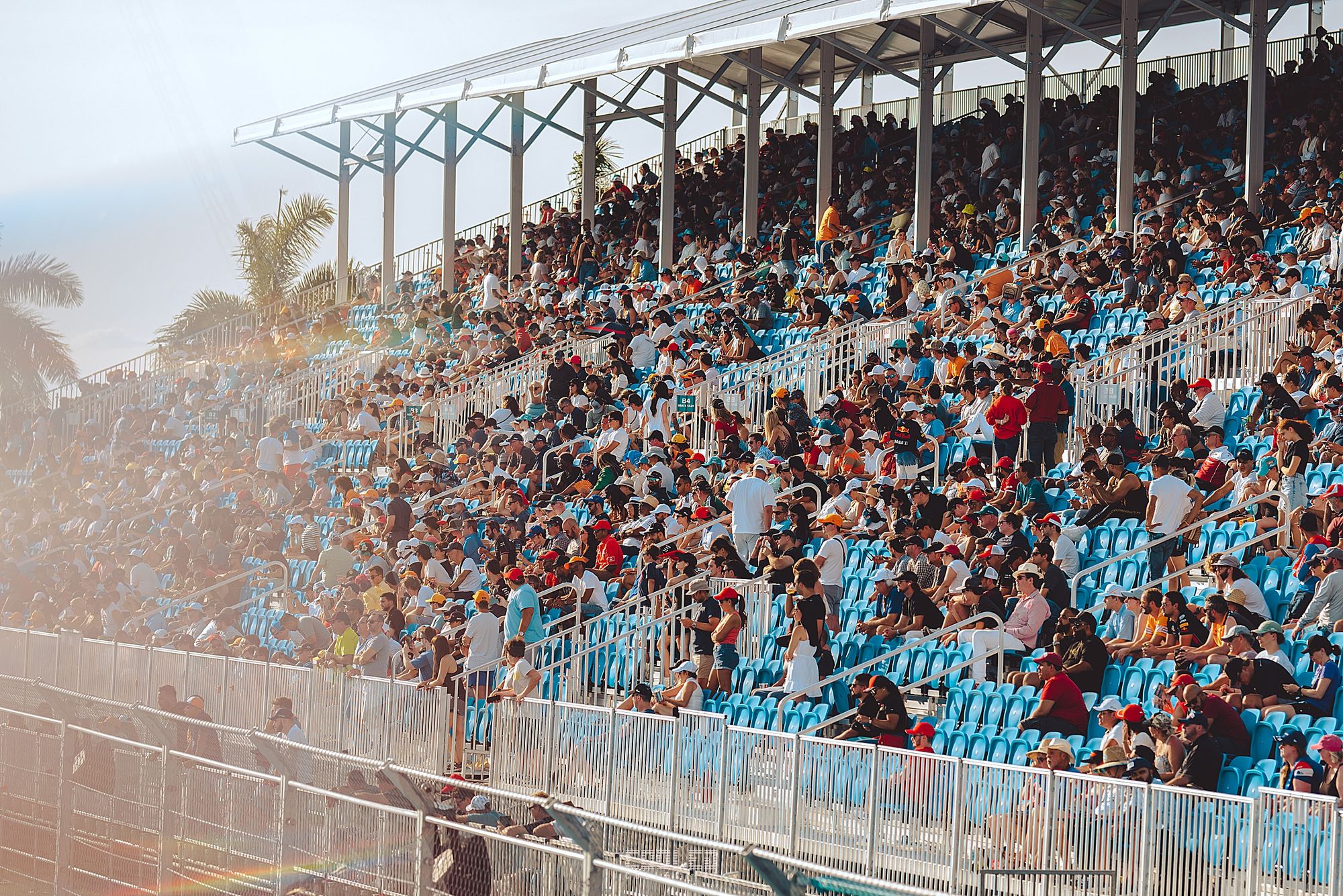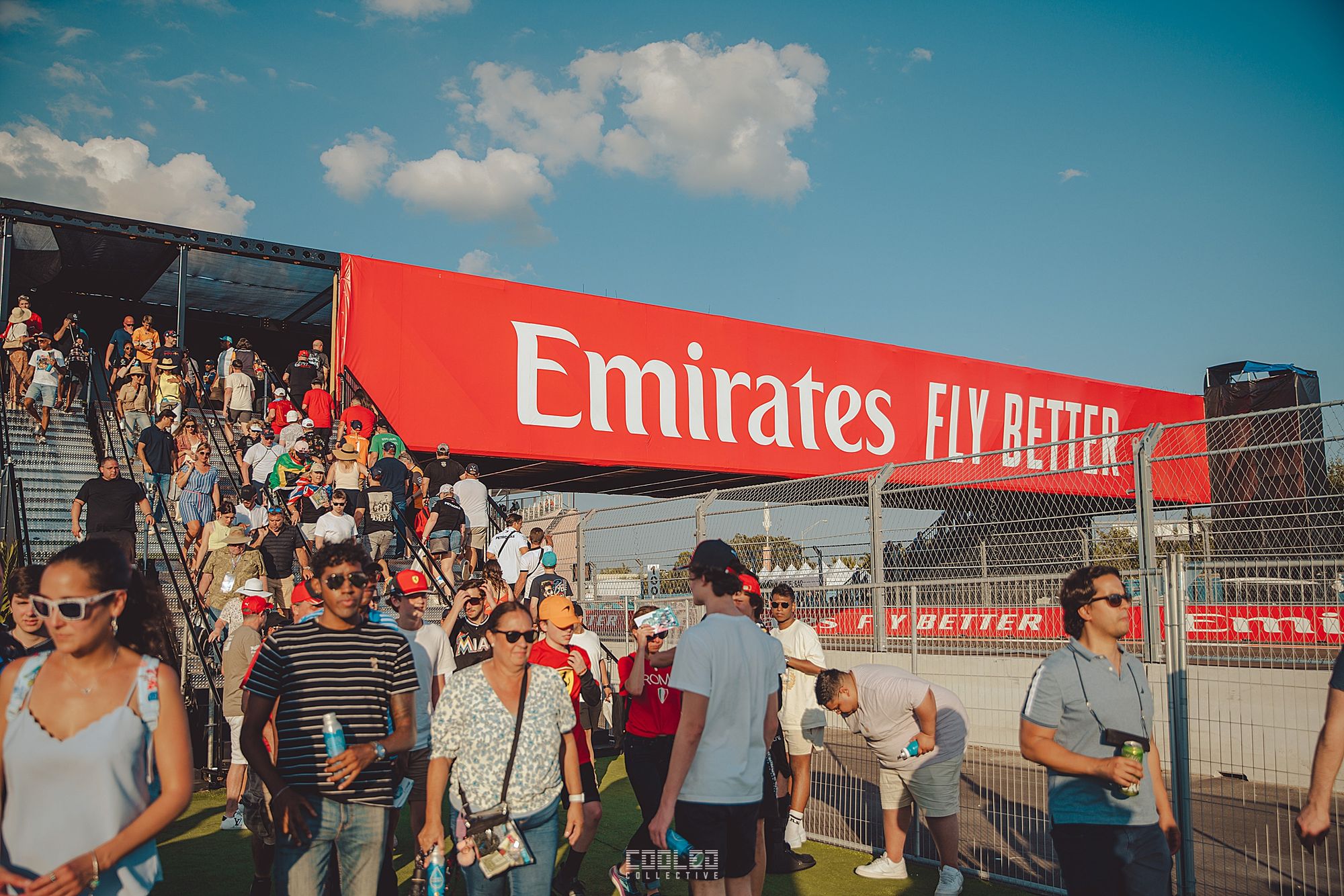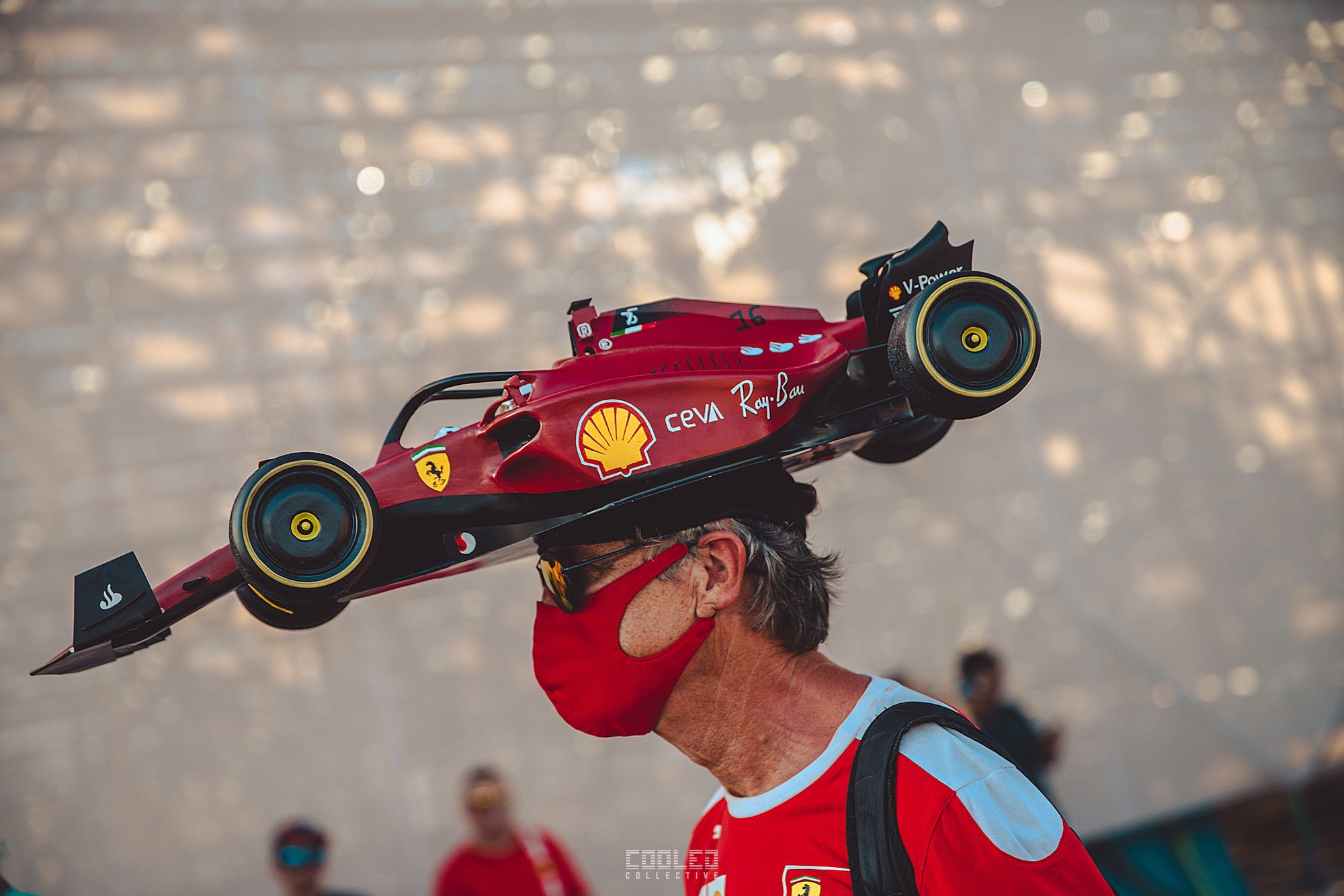 As you can imagine, security was a priority for this event and Miami Dade Police came with all the bells and whistles. SWAT sitting on the overpass by the Beach arena to snipe on anyone getting out of hand.
Our last stop of the day was the Hard Rock Beach where Post Malone is set to play on Saturday. We came to scope it out and grab some stills while we were out here. This spot was the spot if you wanted to hang, swim, drink, etc.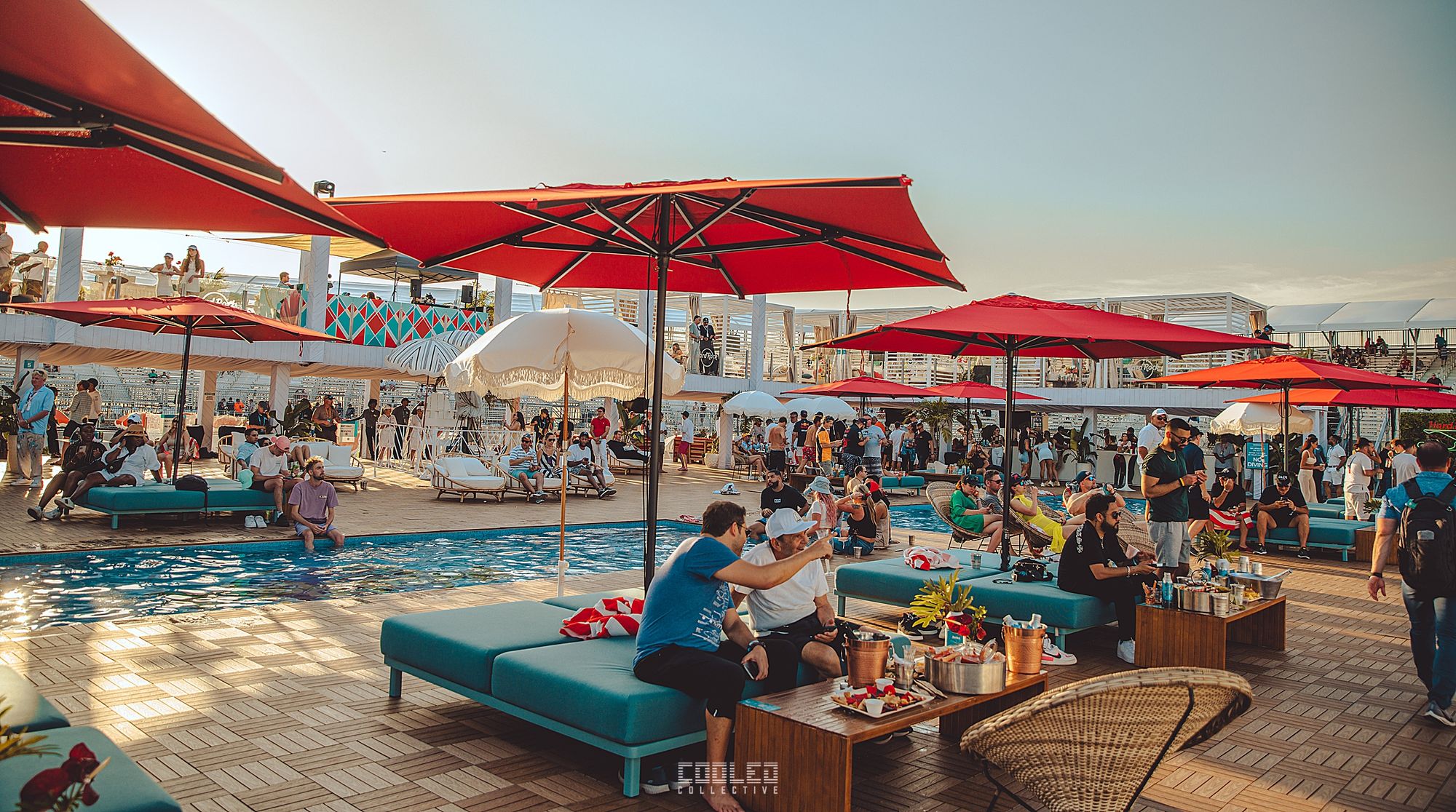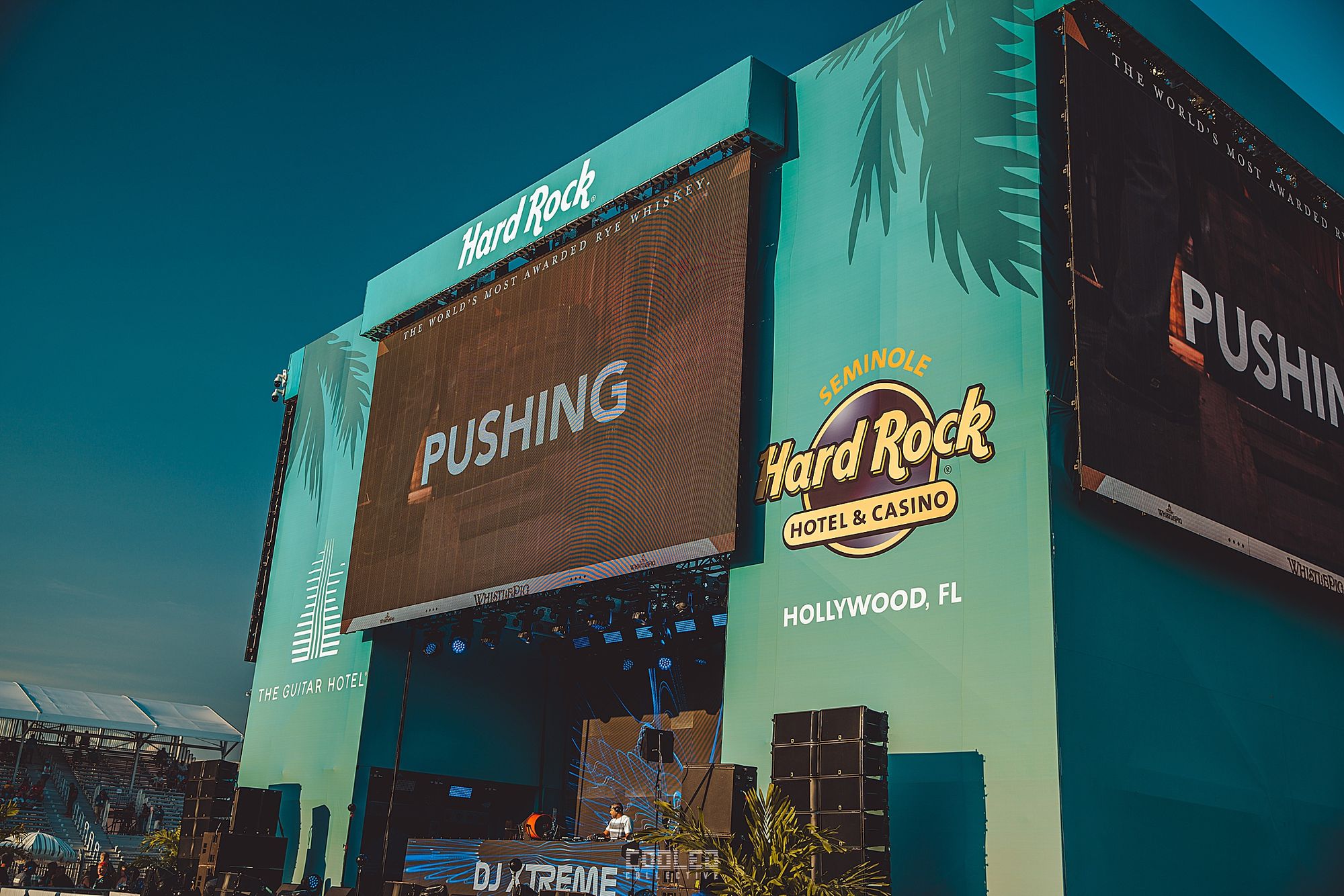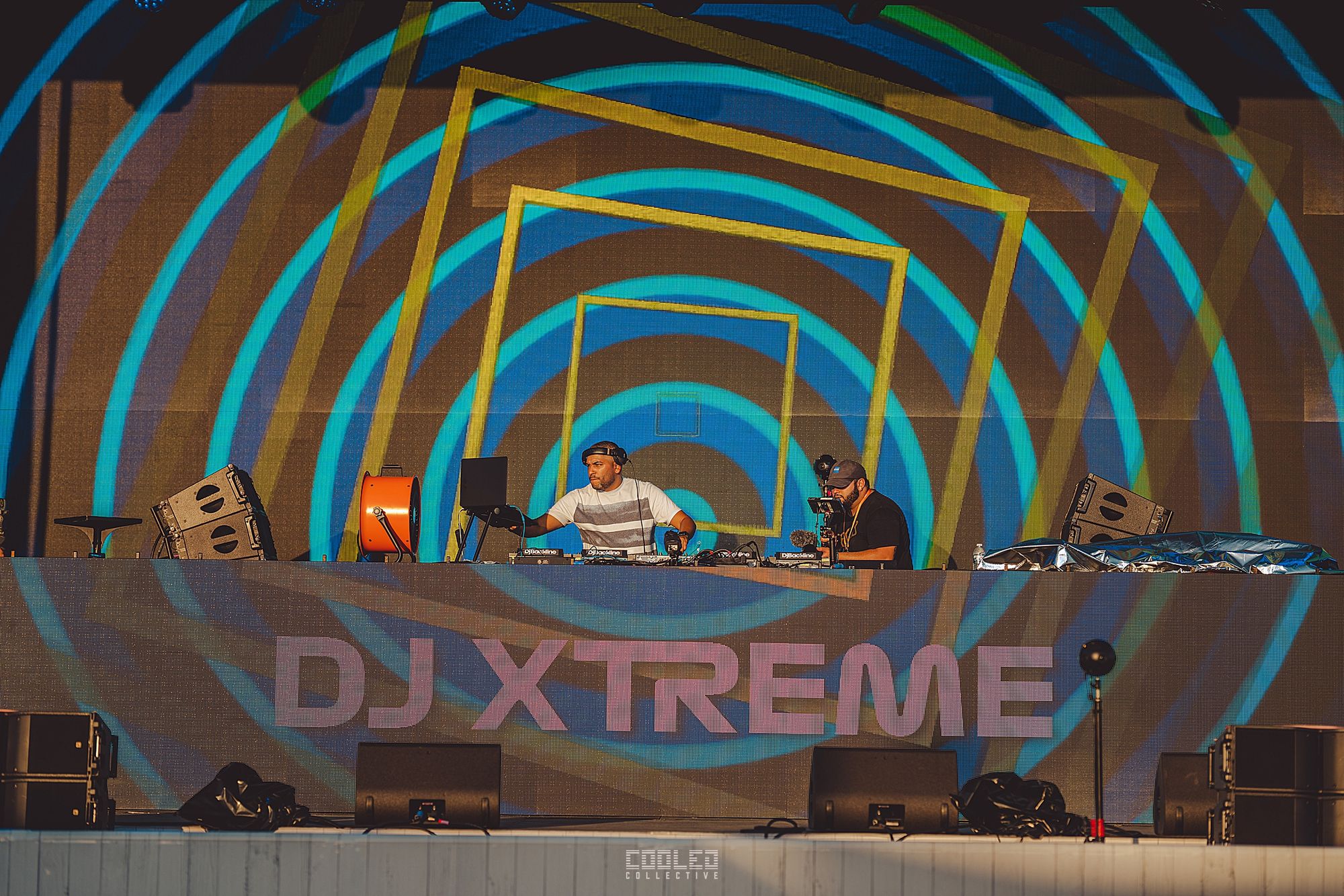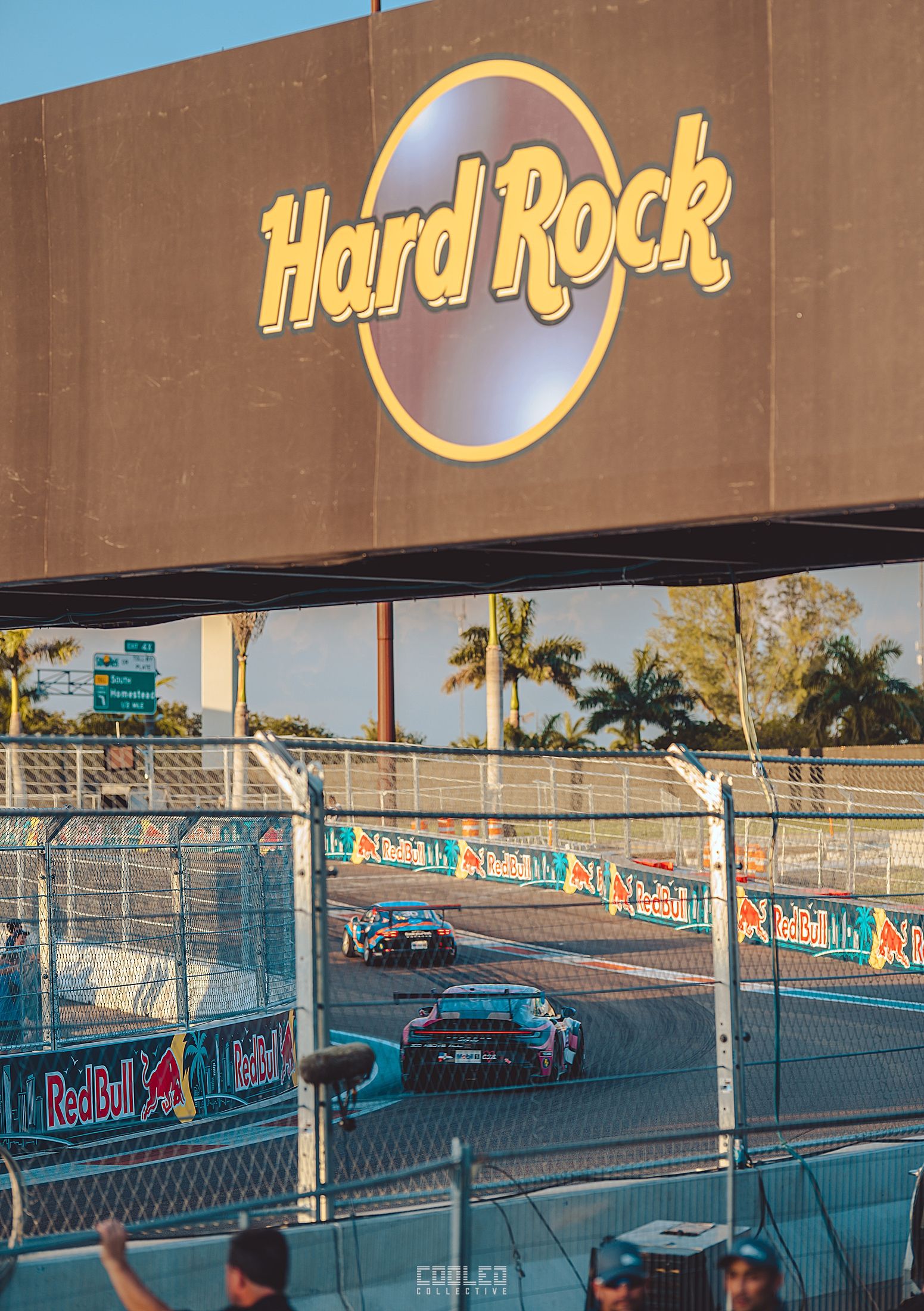 Soon we had the Porsche Cup cars testing at end of day. The Porsche Cups were louder than the F1 cars I think, perhaps since the Formula cars have more regulation?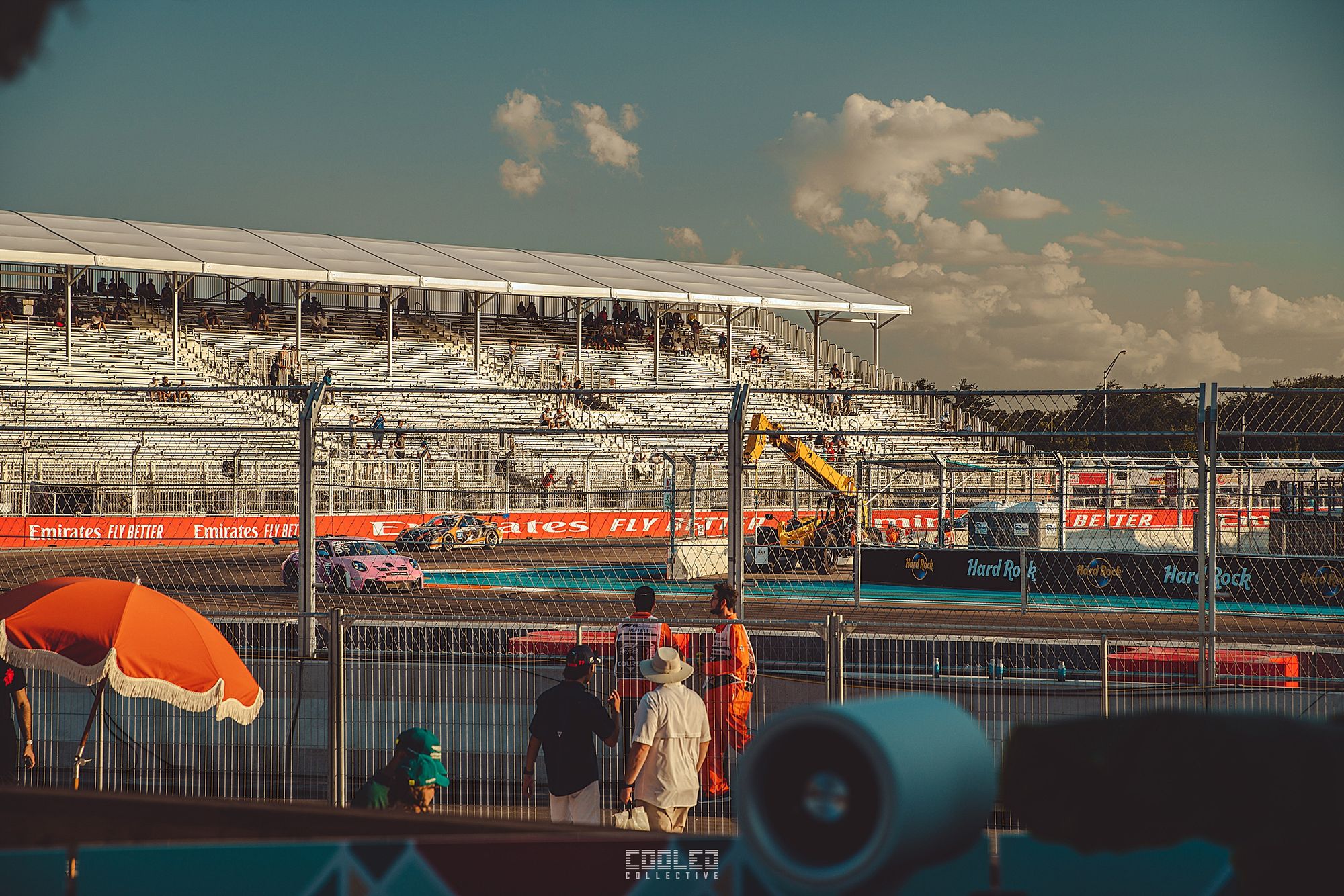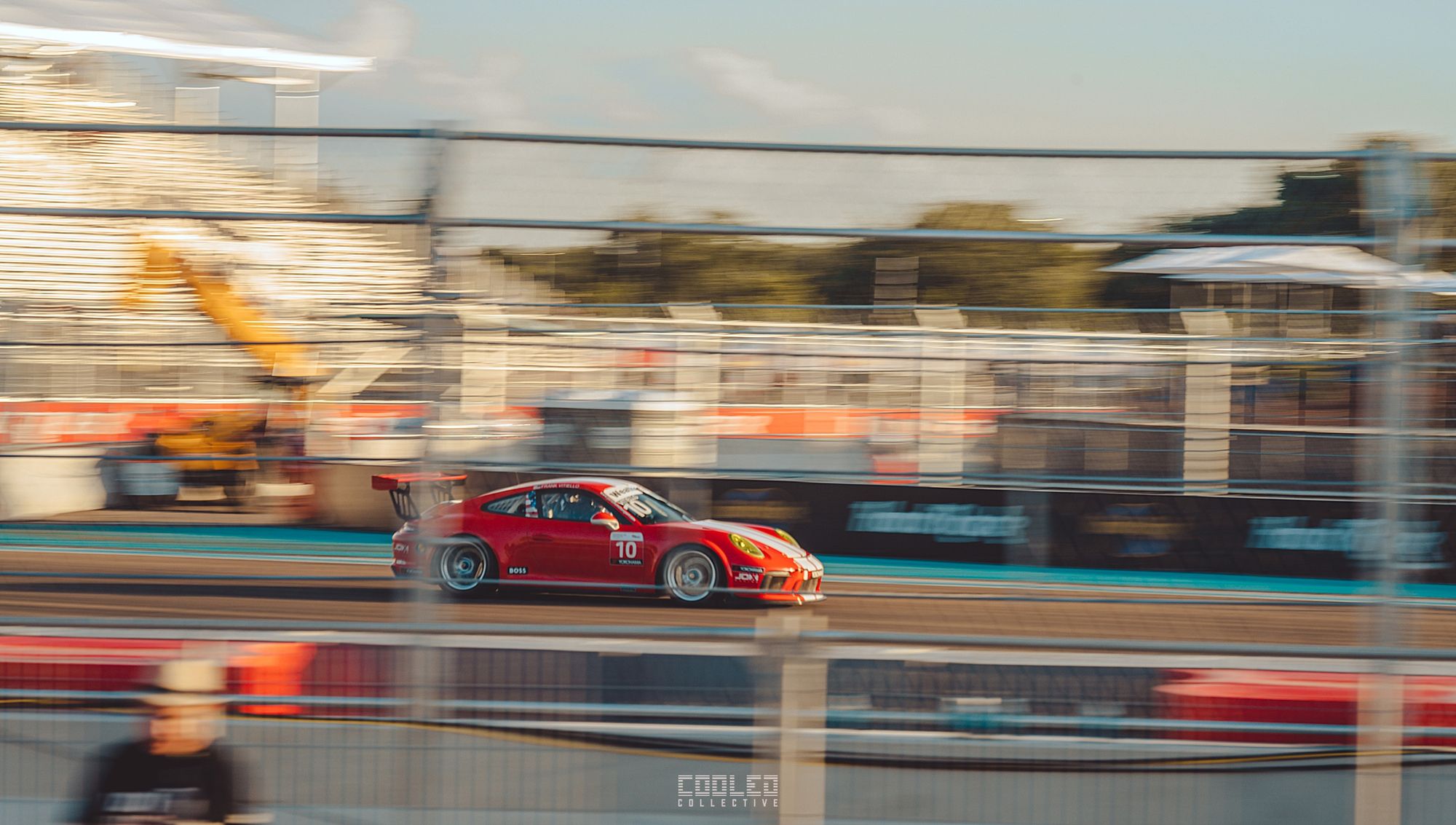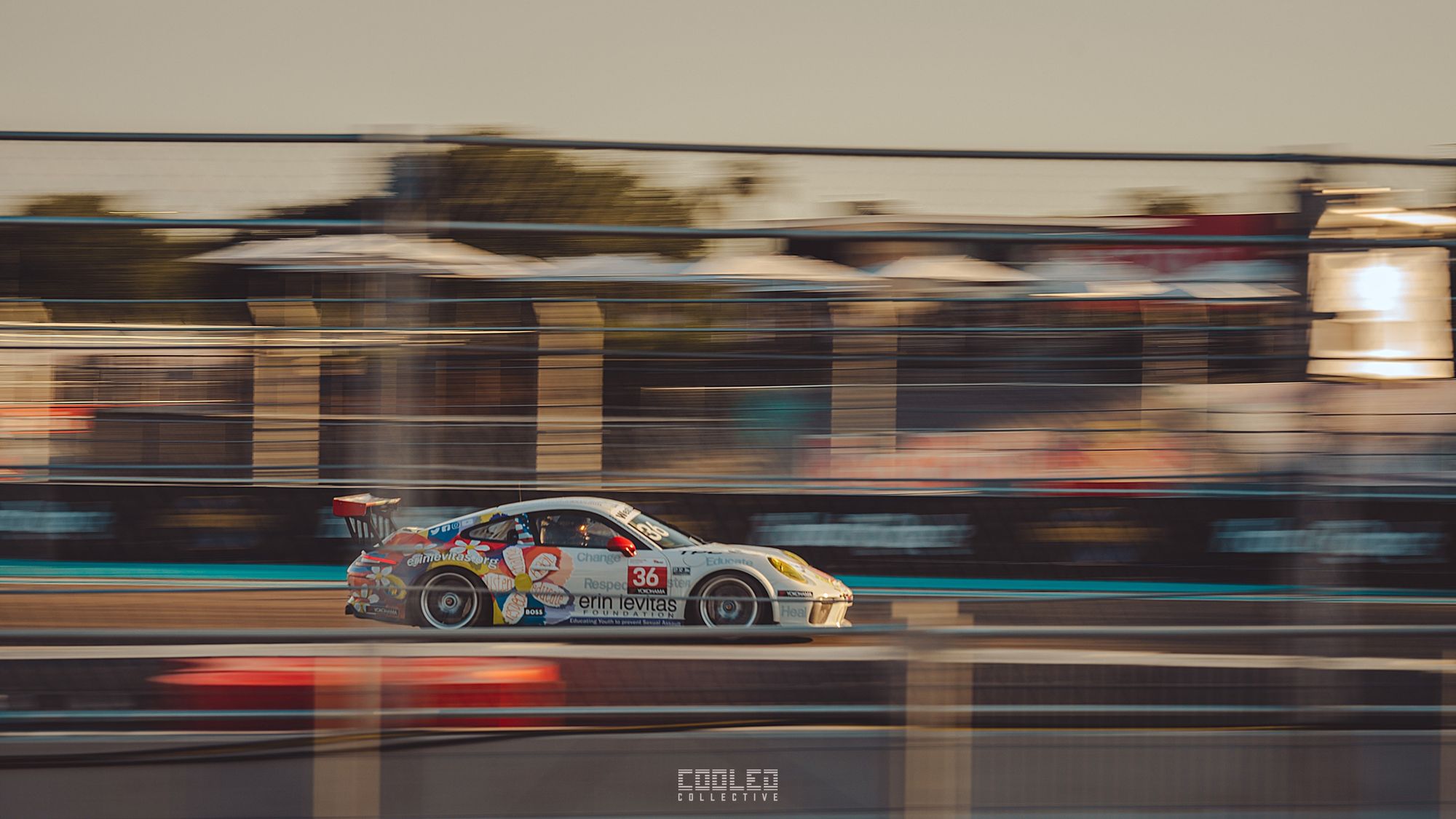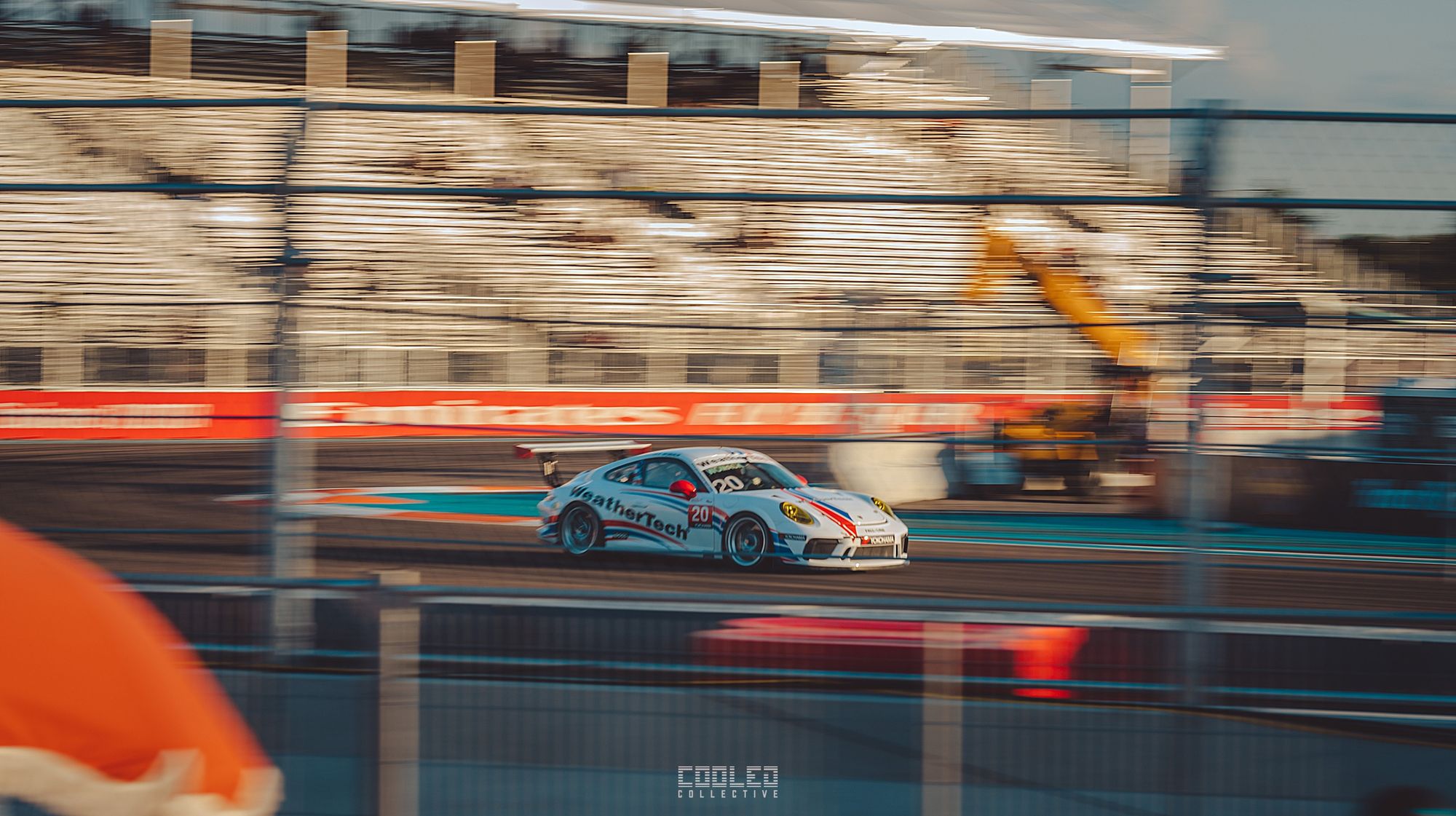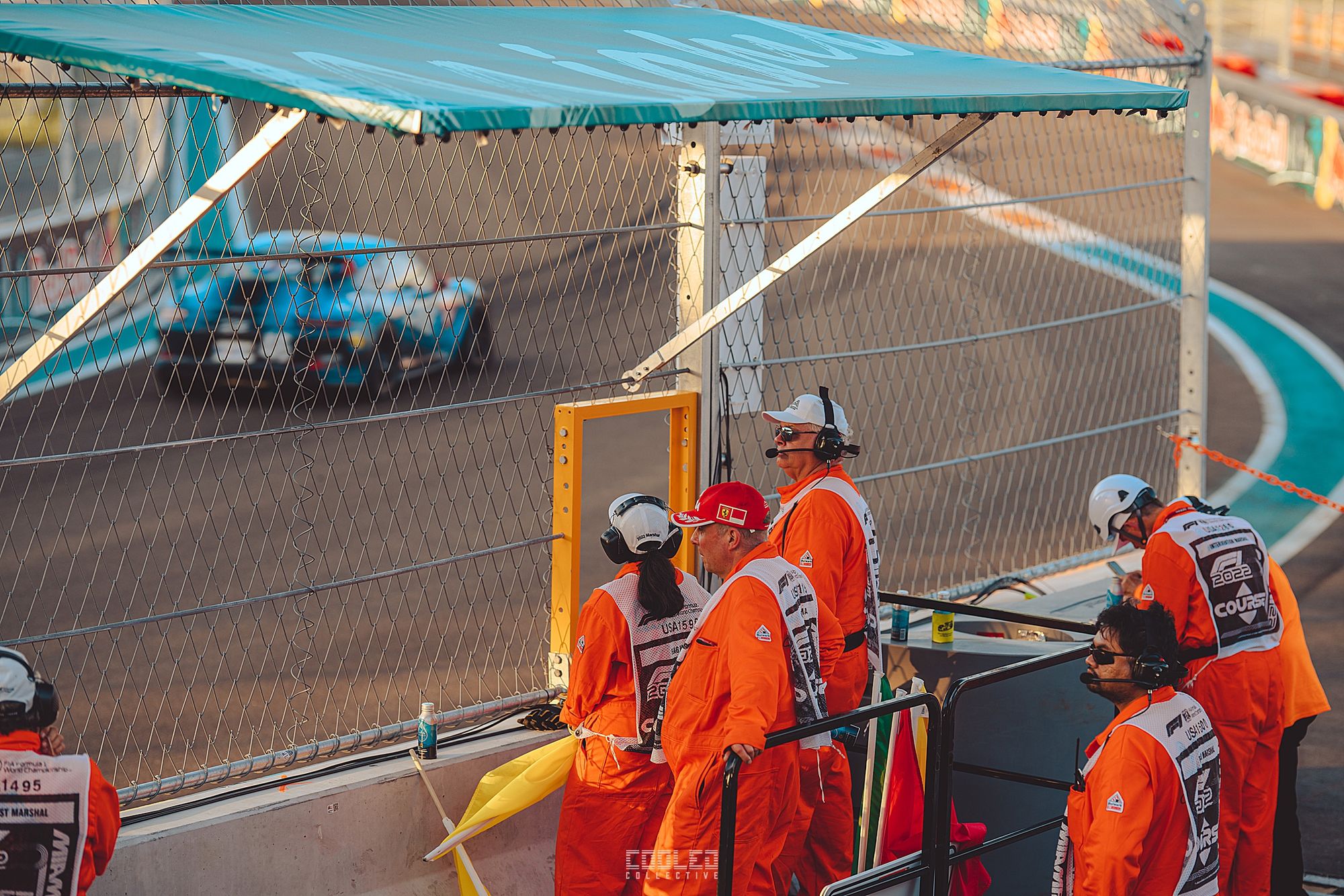 As the night started to wind down, the boys got together to enjoy one of the hottest items up for sale... the slush lemonade and man, this was worth whatever they were charging. The rush of lemon and sugar mixed with ice was everything at that moment. As the sun started to set, it was an amazing day 2 with a lot of cool cars out on the track for testing.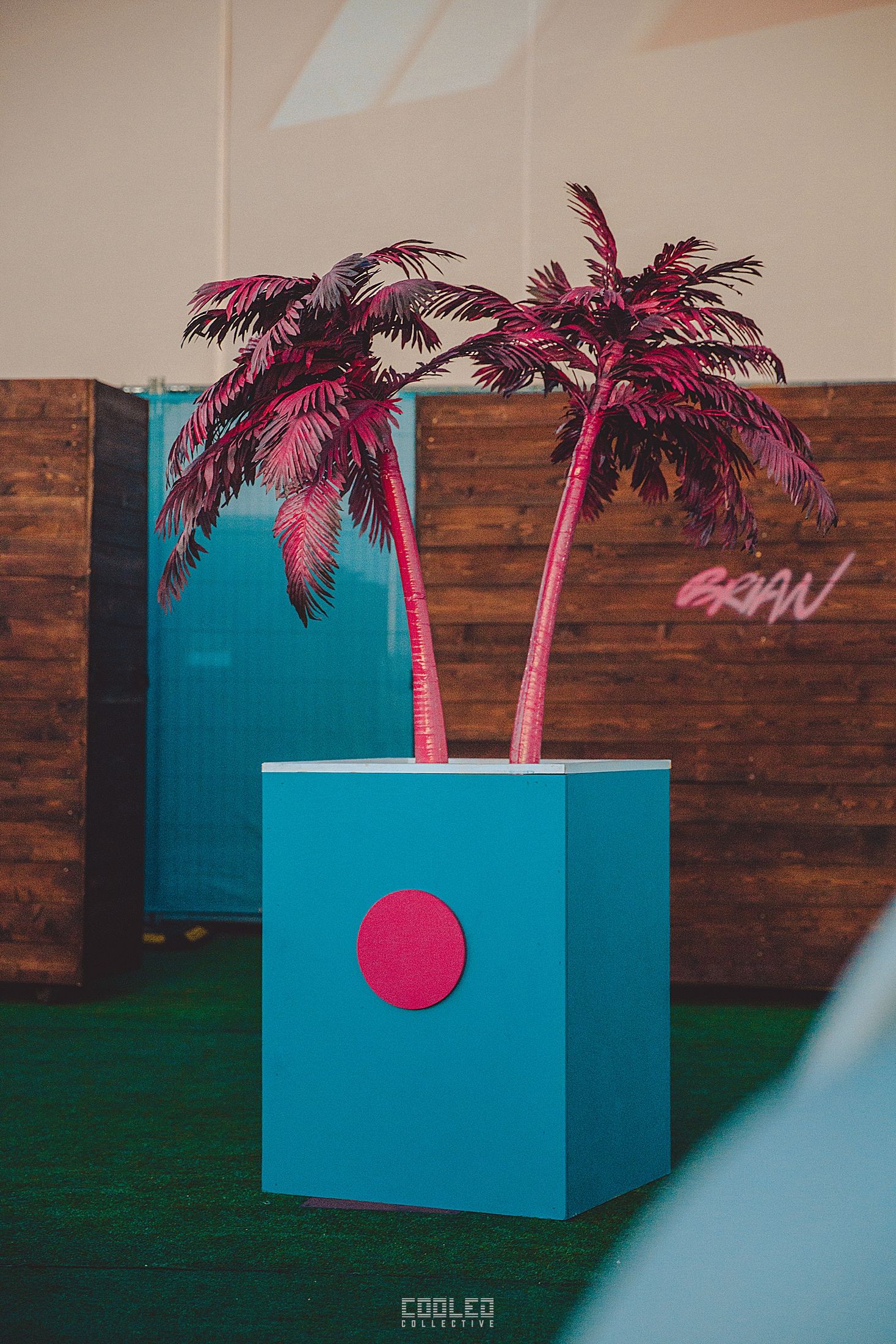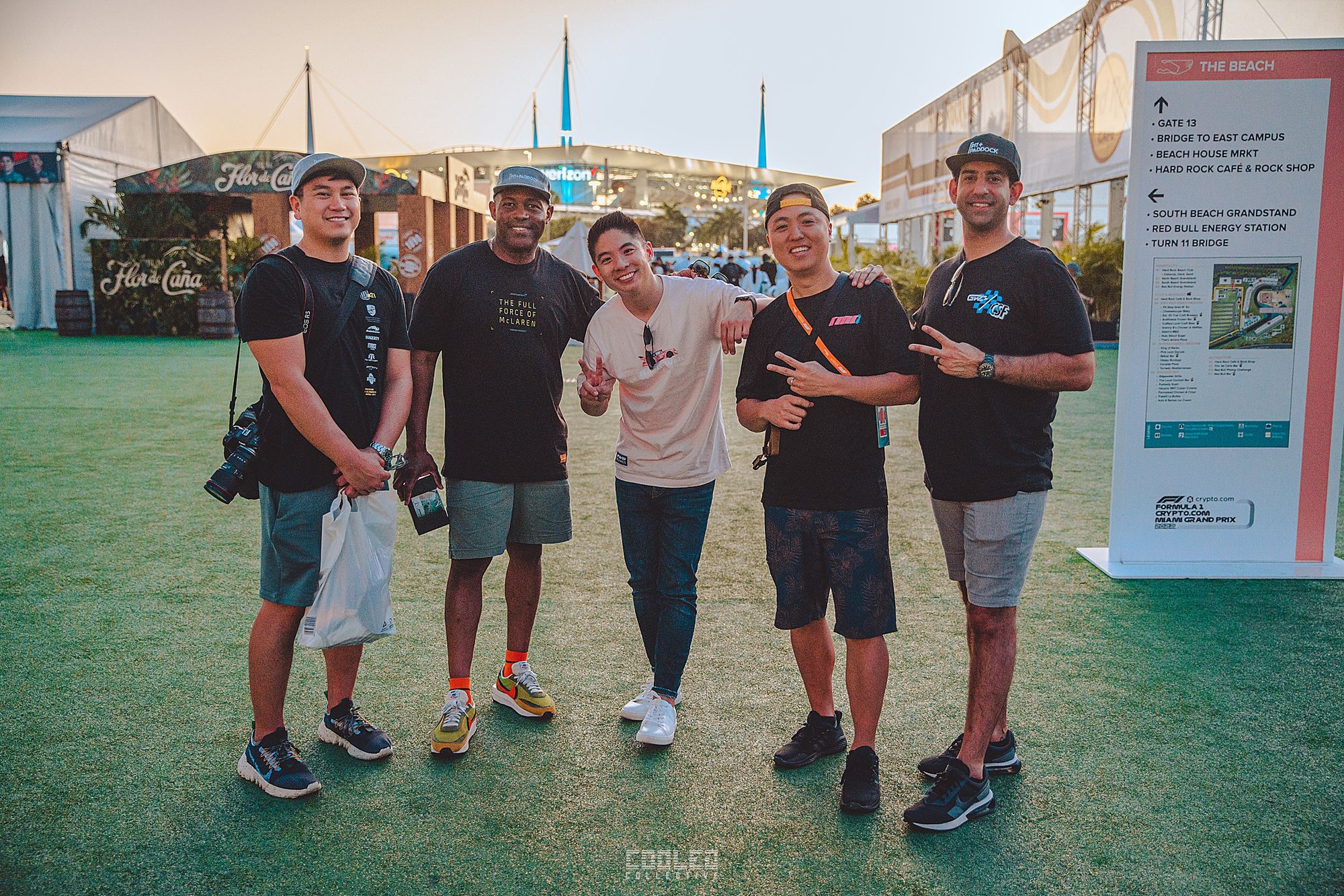 As I was hanging out on the lounge sofa, I get a pat on my back and low and behold, it's no other than Sam Du, Ravi from CSF, Daryl from PitPad and Mike from FutureClassic. The boys were out in full force enjoying the race. So glad I got to run into these Titans in Miami. So many friends who happened to be in Miami, I didn't get to see cause I was too busy running around.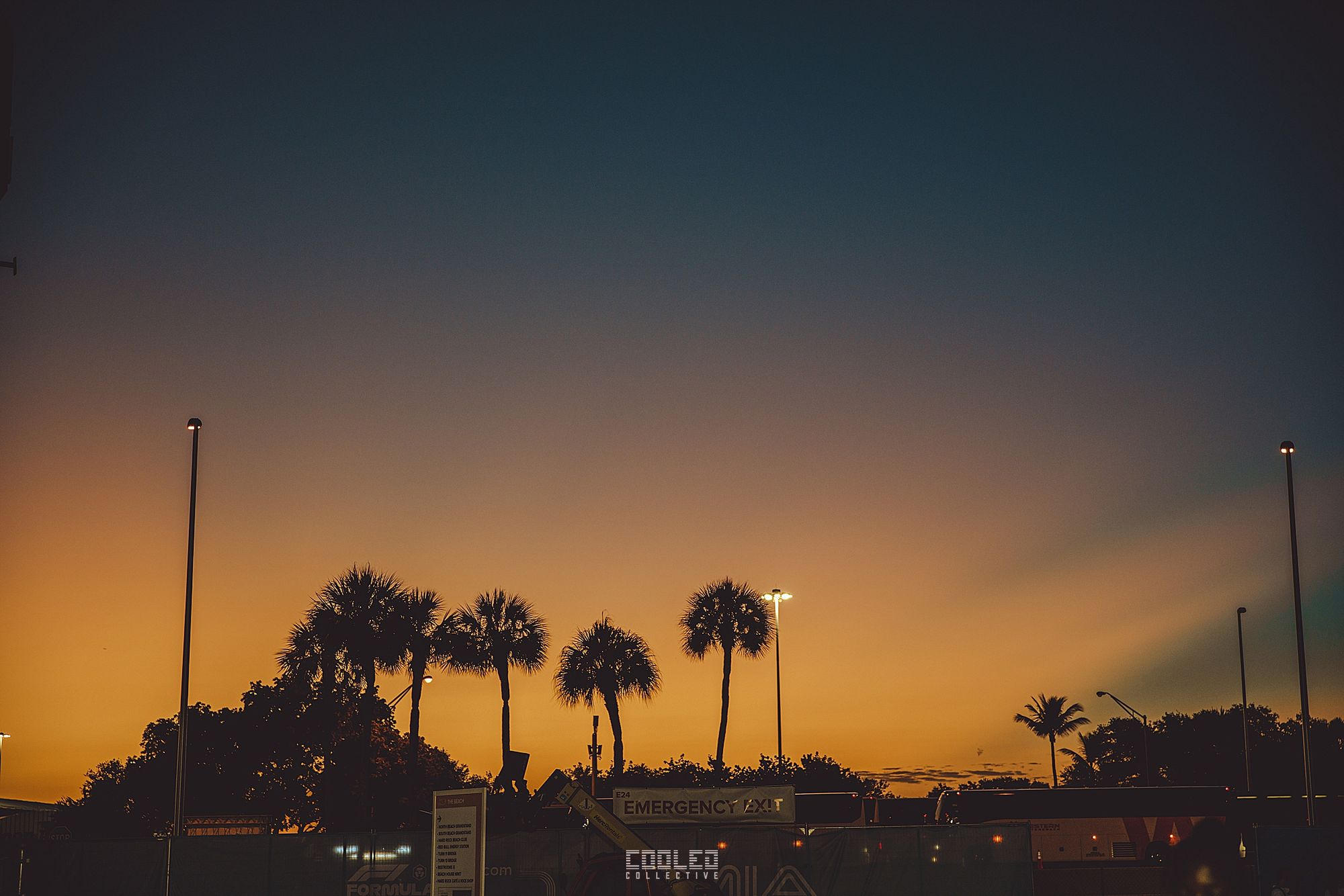 The last thing I shot before heading on the bus and heading to a dinner with the crew. Day 2 closed.
Drew Manley
Photo Dump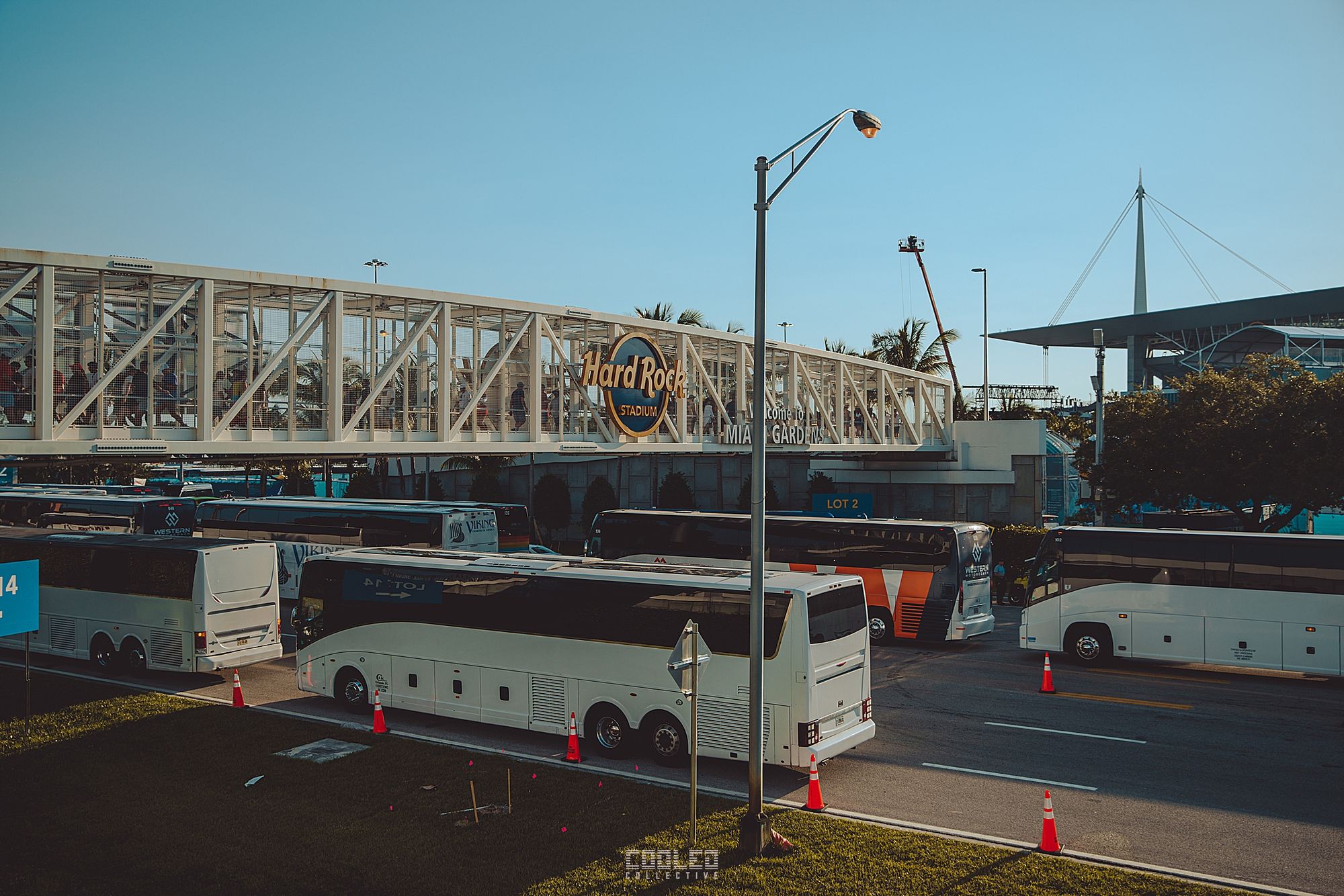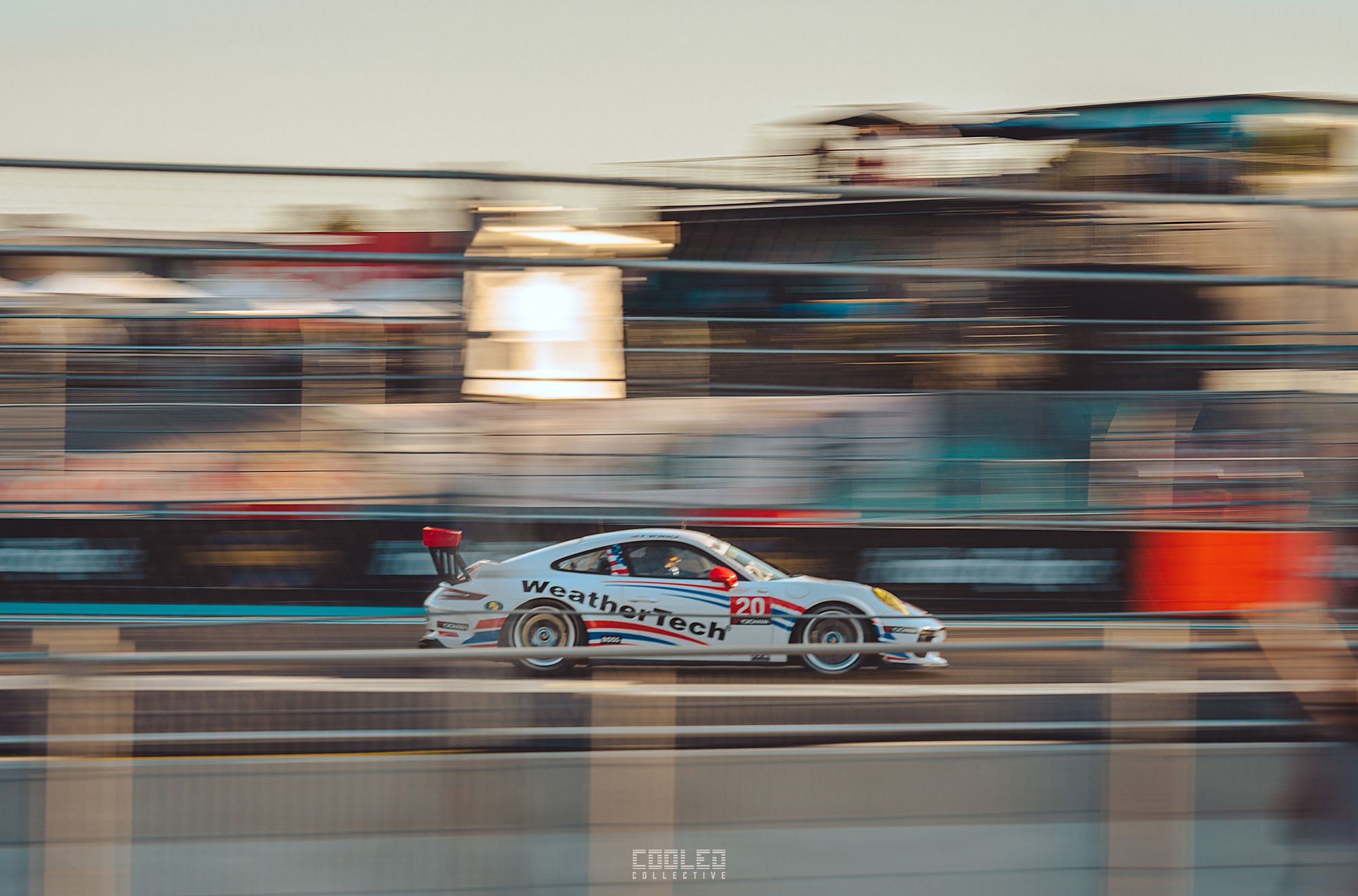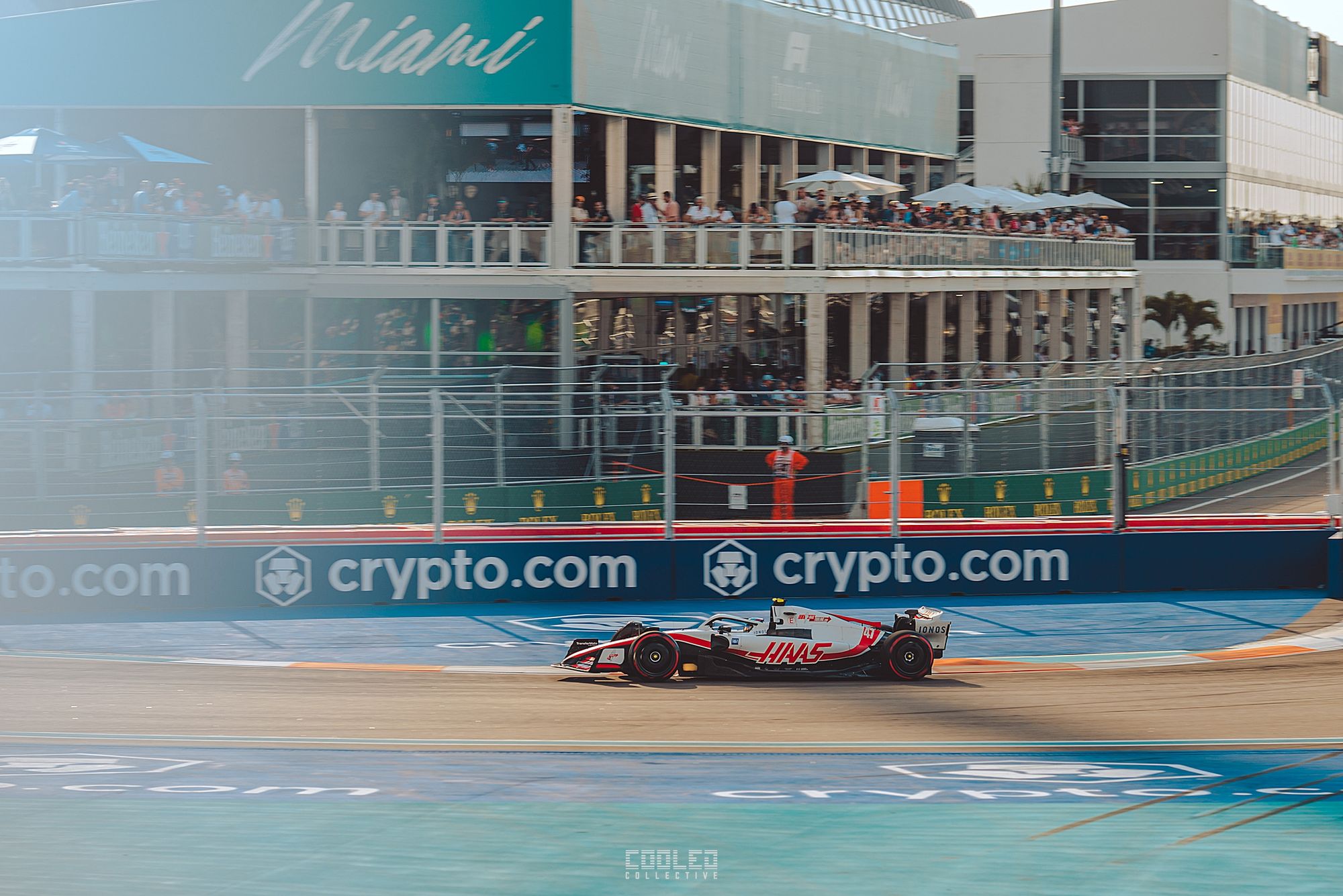 #miamigp #miami #formula1 #f1miami #cooledcollective #cooledcollectiveblog #automotivephotographer