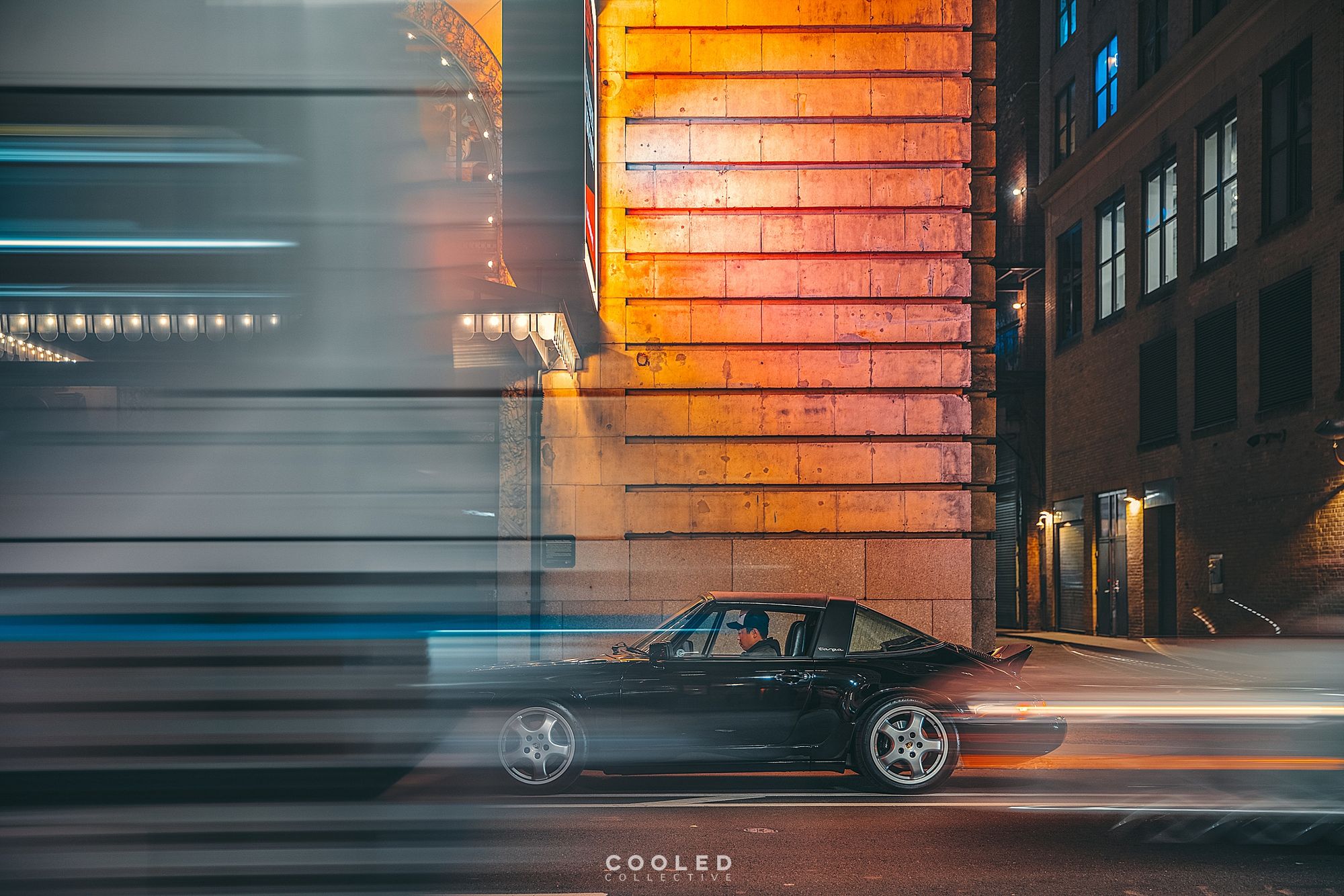 So 6 weeks ago, I planned a trip to Boston and DC for my wife because I know that she has been getting a case of FOMO with all of the traveling I have been doing. Since then, people have been asking, "Why are you in Boston?" Well simply put, we have never been there and my wife loves autumn leaves so it was a simple case of "Let's go check it out!"
Before we headed out, I got booked for a handful of shoots with car owners. One of the first owners to hit me up was Quan with a 964 Cabriolet that was converted to a Targa spec.
The Majestic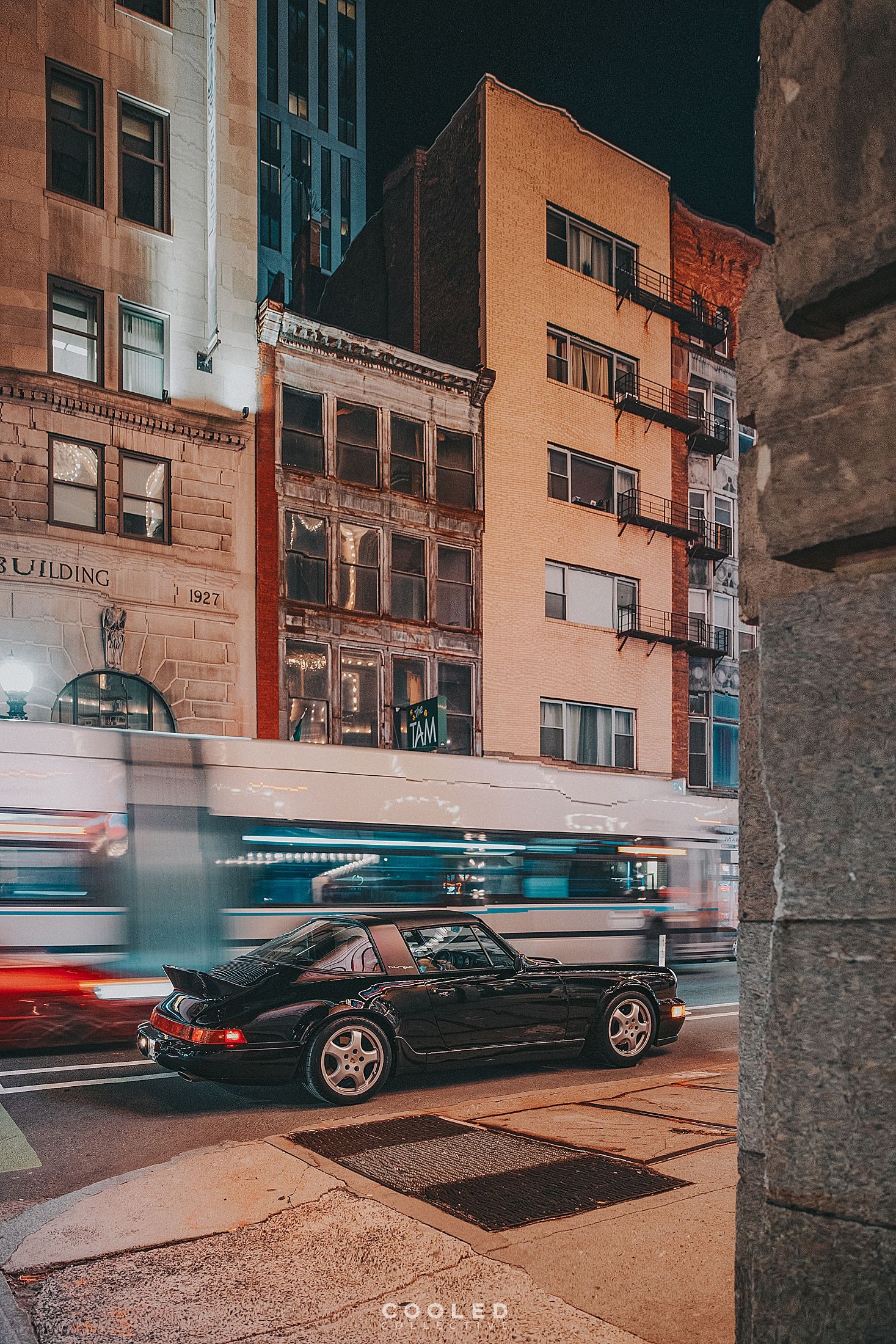 Since I was staying close to Boston Commons (the oldest public park in America), Quan came to swoop me up as the sun already set and night life was just starting. This area of Boston had tons of lights as there were multiple theaters around lighting up the streets.
As we headed down the block, I had Quan pull over so I could jump out and scope out the spot. When I saw a large bus fly past me on the opposite side of the road, I knew it was something I had to capture. Traffic was moderately heavy as people were rushing home from a long work day, along with a good deal of people walking around.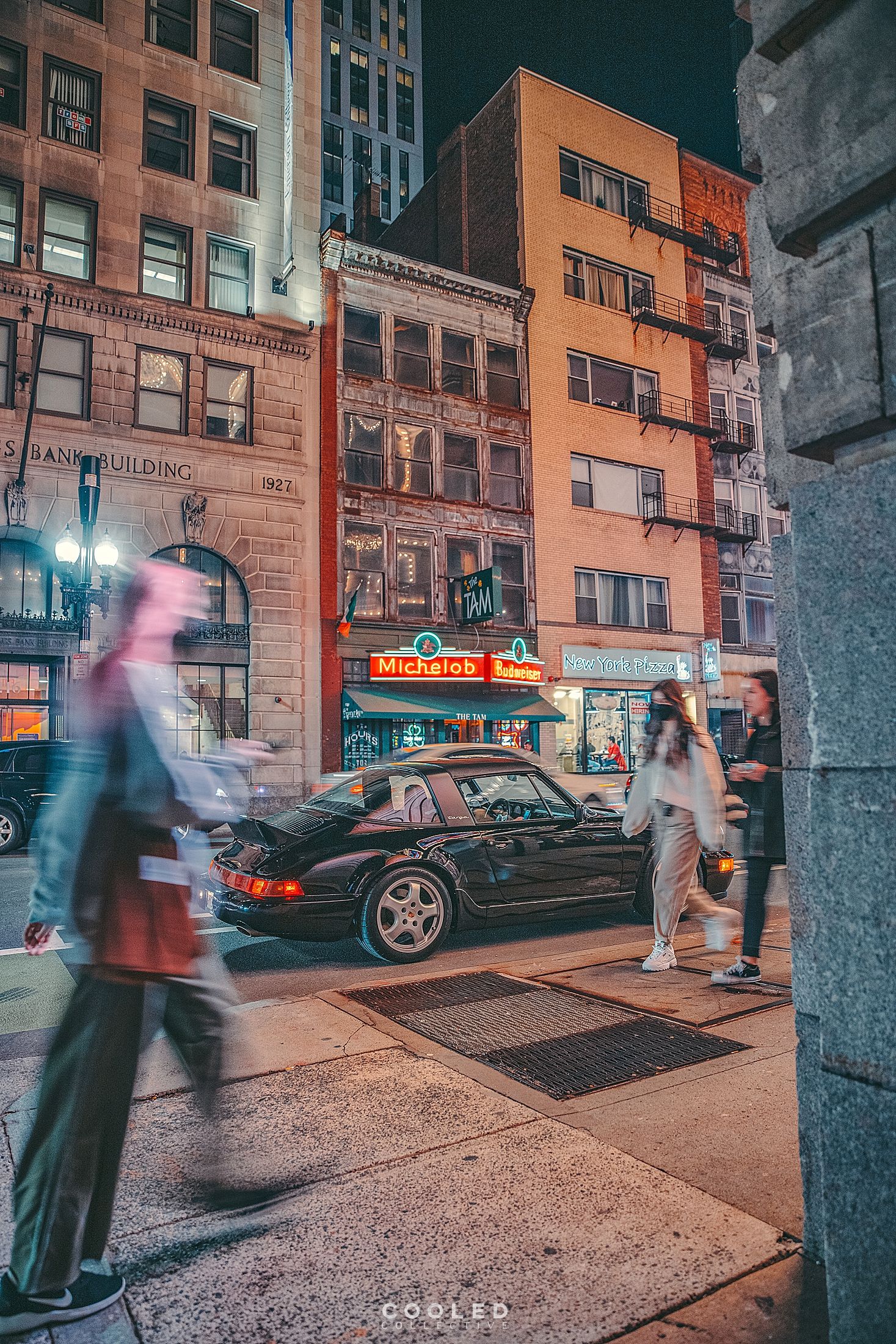 I wanted to create some motion, so I set my shutter speed for about 1/8th of a second to create that blur. One of the hardest part was trying to balance the overly bright Majestic Theatre LED light blowing everything out. The shot above, I had to photoshop the dancer in because it was blown out and randomly had some weird advertisement running. Love the mood of the people floating through.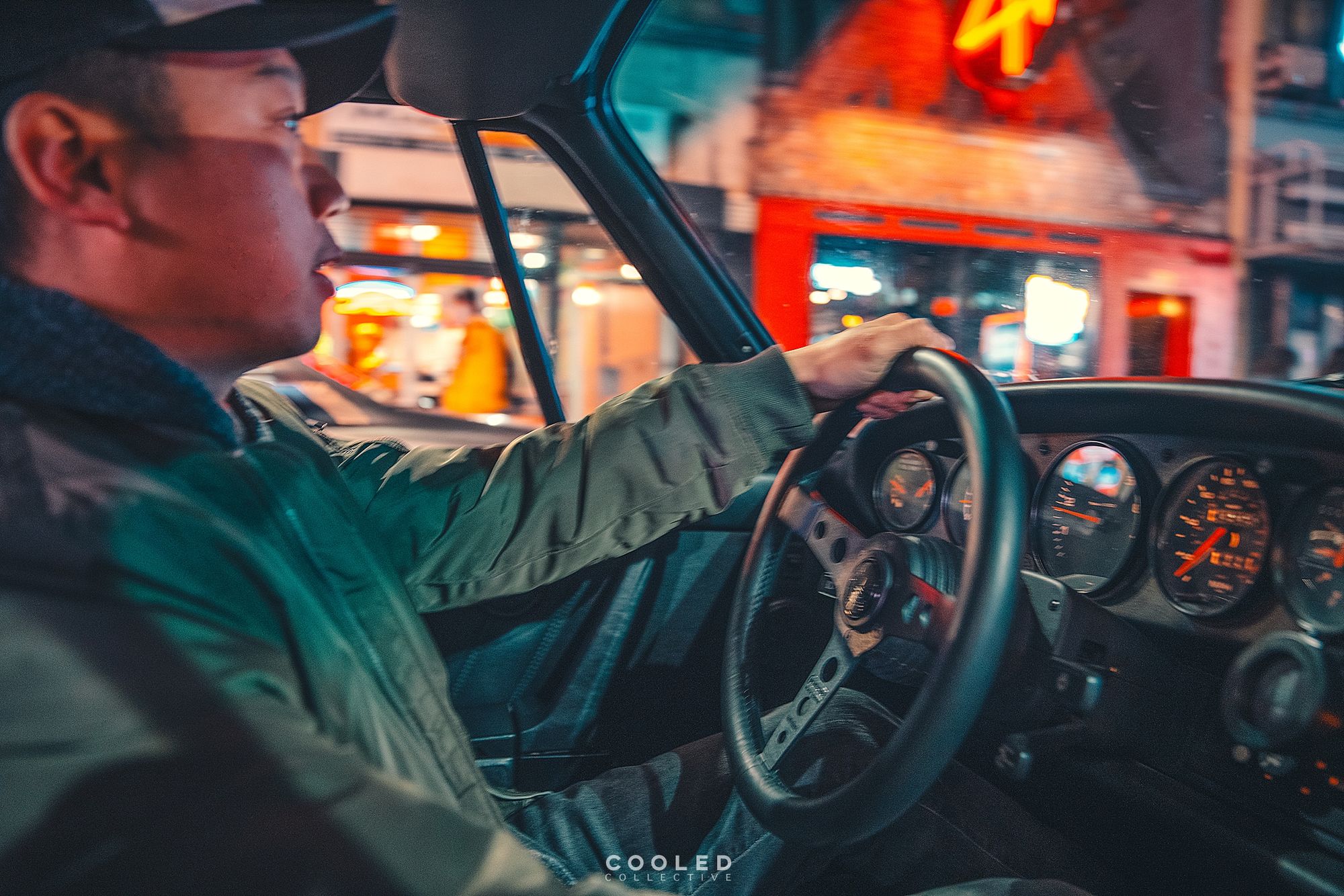 Soon after, we jumped into the car and started searching for our next location. Got a shot of Quan driving and focused on the task at hand. Once again, the mood of neon lights and building lights is what really set the tone here.
The Paramount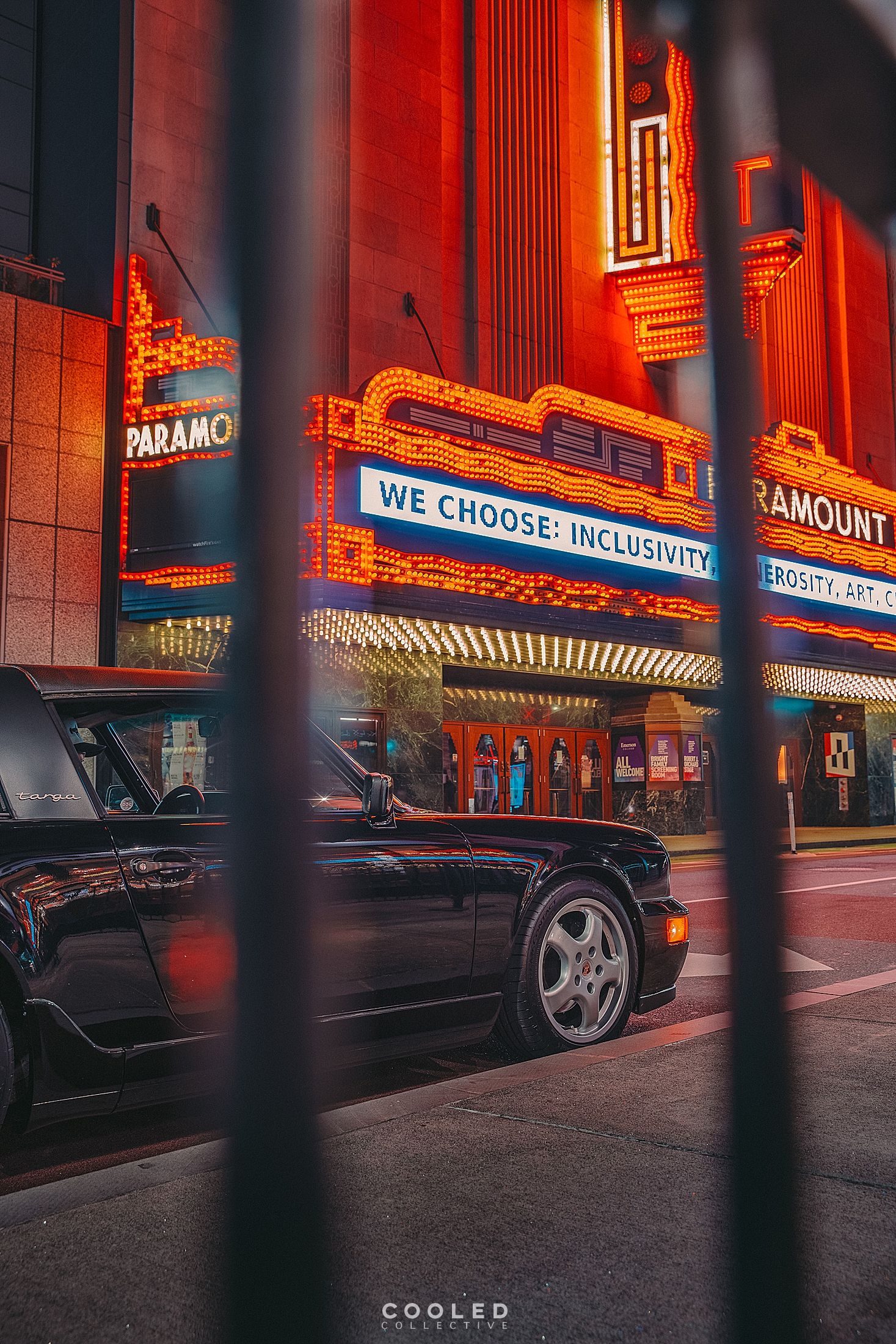 So just around the corner, we ended up at the larger well known Paramount Theatre with even more lights than the Majestic. We were lucky that there weren't any crowds when we got there as I witnessed the next after.
The main focus here was to get some images of Quan panning past me with the Paramount behind him. It took us about 6-7 tries until I felt like I had exactly what I needed. Slowed the shutter speed down to 1/13th of a sec and used the ballhead to pan with him so that I had a level horizontal sweep with the tripod.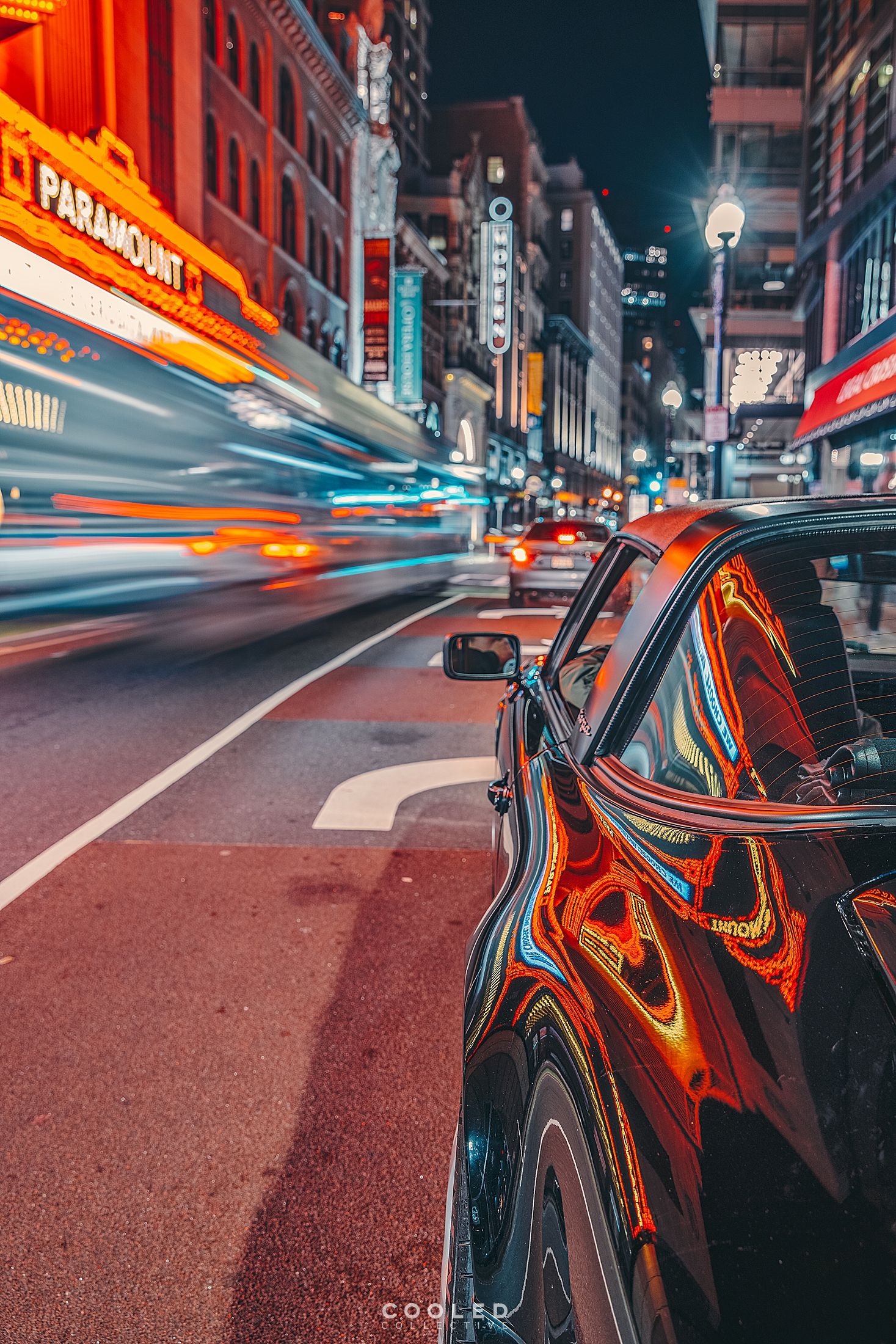 Milennium Place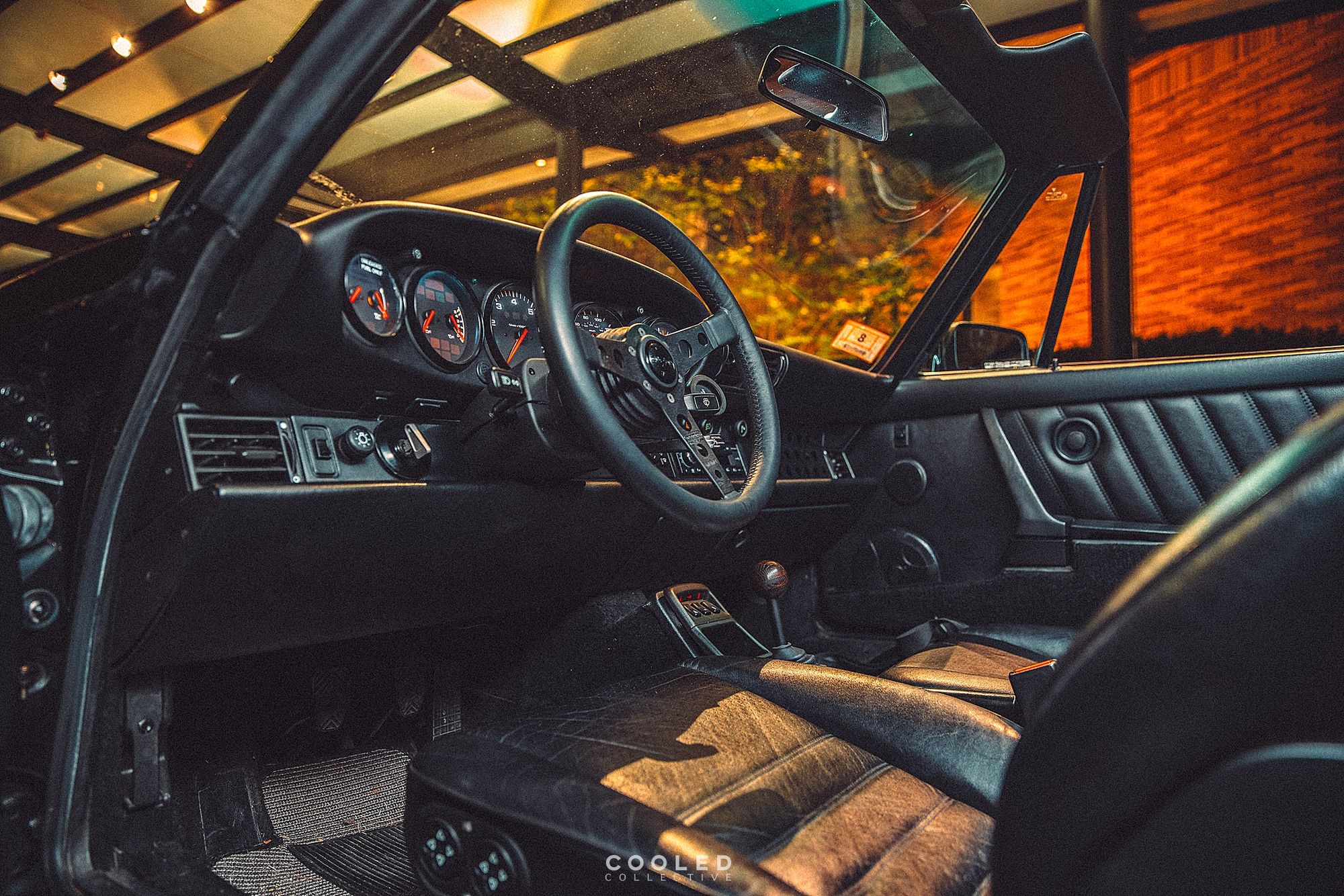 In the midst of driving around, I spotted this well put together building and asked the valet guys if it was cool to shoot here. Surprisingly they were super down and even patrons of the Condo came down to talk cars.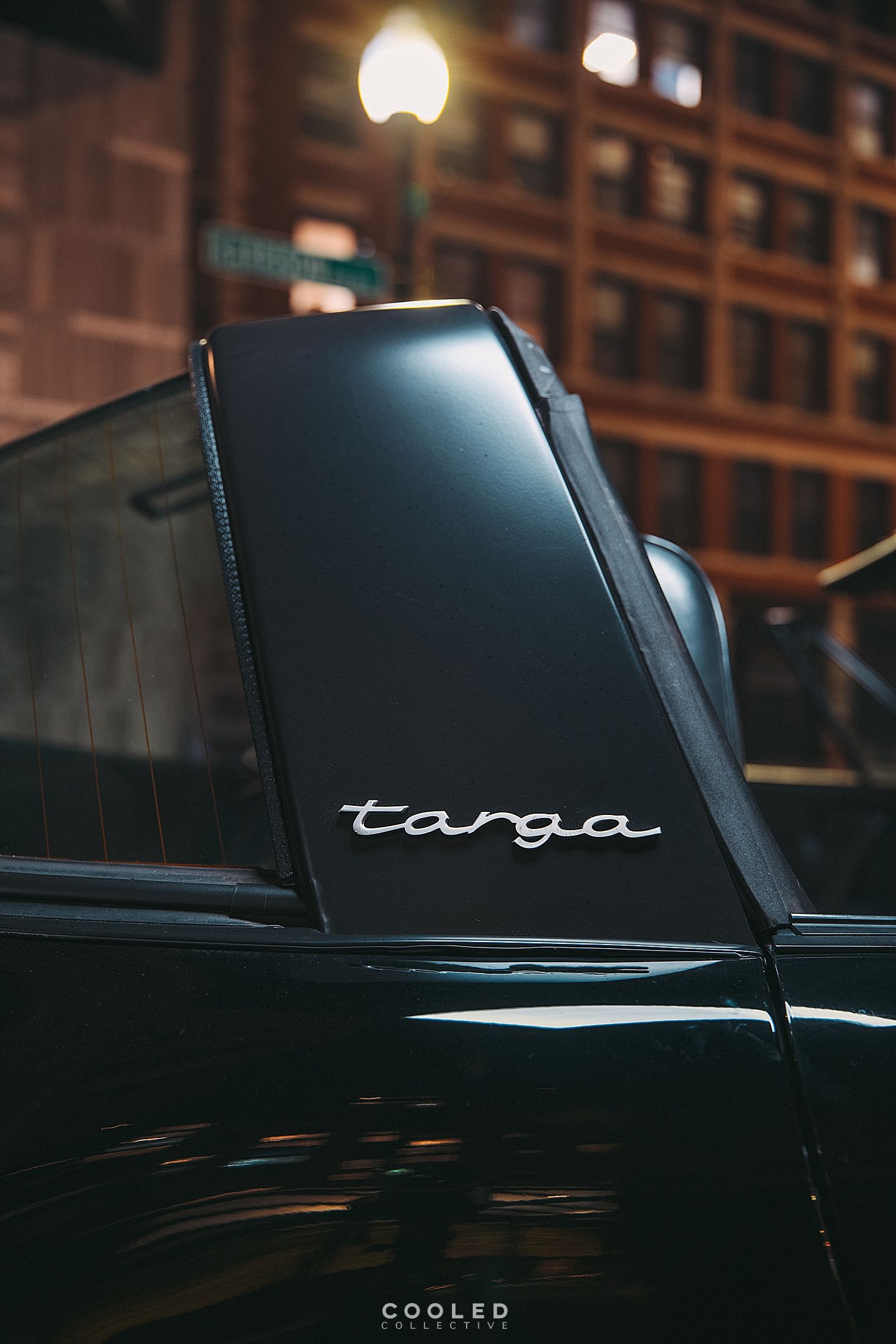 I took the opportunity to light paint a bit so that I can showcase the targa bar that Quan took the time to properly get installed. Sitting on the Cup 1's, it is such a classy look for this vintage aircooled Porsche.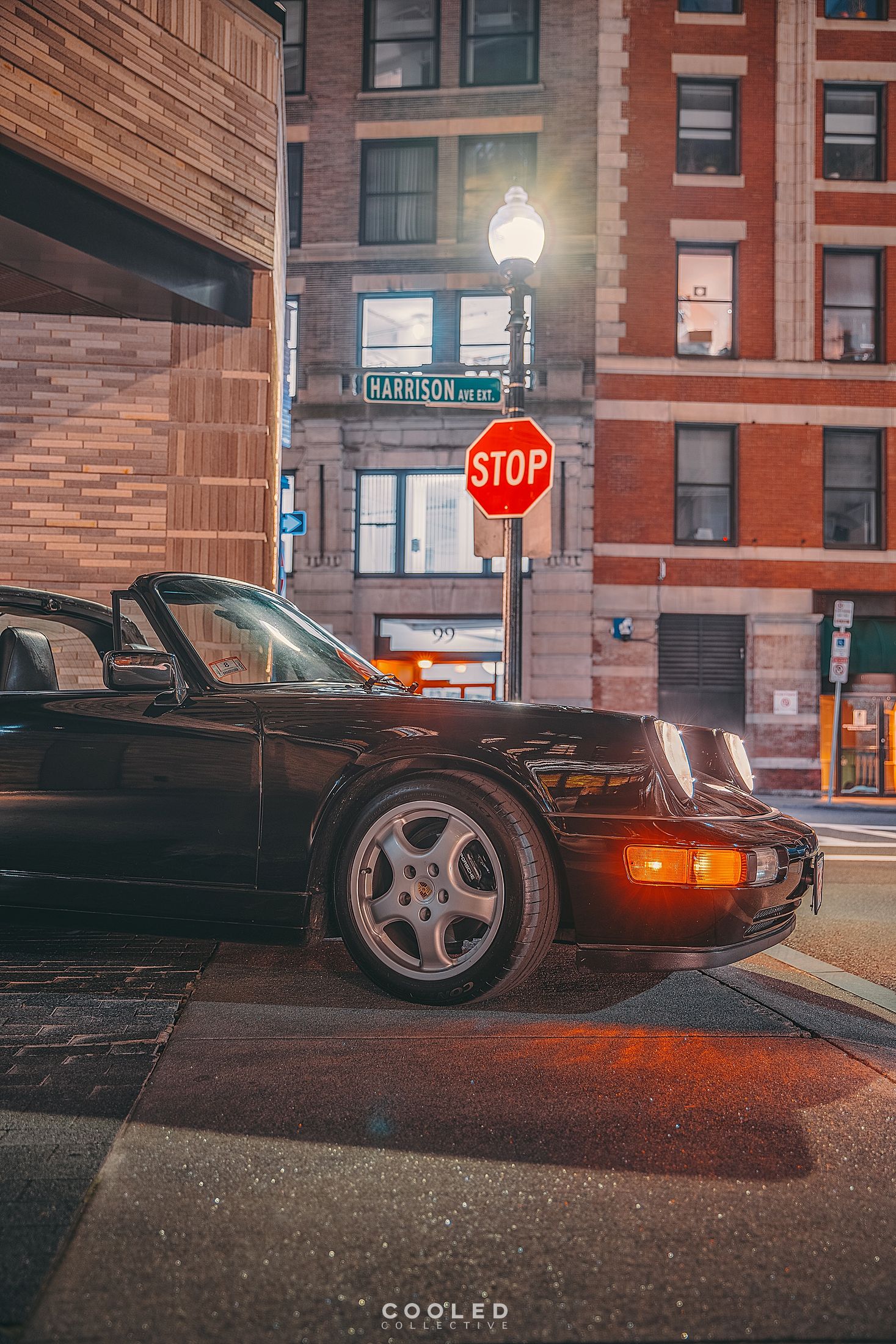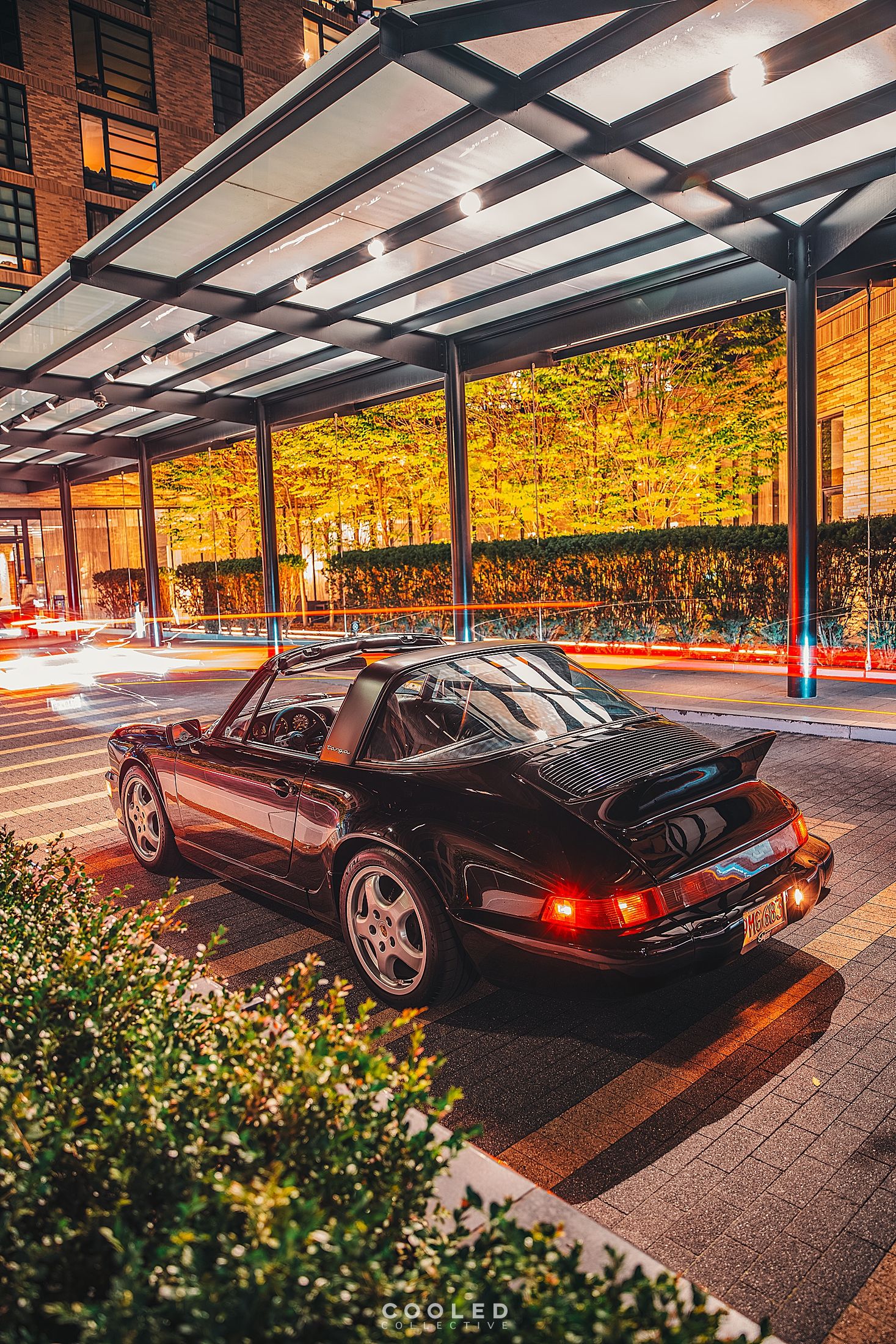 The shot above was an image of a car coming through and getting dropped off and then a Panamera parked in front of the targa. The last image on the right is a mix of those two images into one.
Chinatown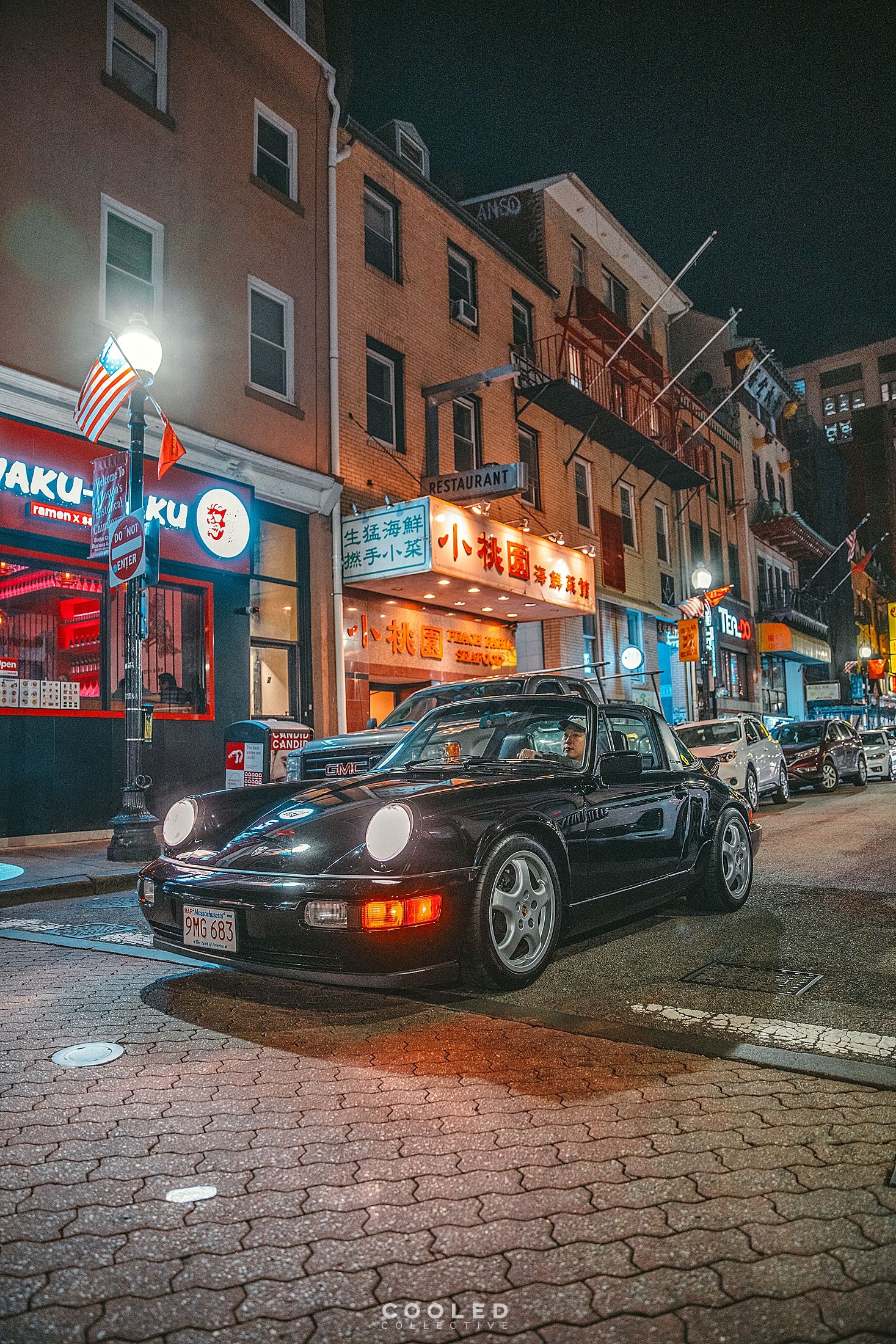 For our last, we drove around Chinatown but because it was such a small area with no parking, we ended up grabbing a few shots before had to head back home. If we had a bit more time, we could have fit in a bit more ambiance of the Chinatown feel but it was still cool to get some of that in.
Big shoutout to Quan for hiring me to shoot his ride. It has definitely opened me up to a targa. Once he took the top off, it was sweet driving through the city and seeing the buildings and sky above. Boston is very cold at this of the year (although winter hasn't even started but low 40s is cold for your socal boy!) so if you guys ever check it out this late in the year, make sure to bundle up!
Link up
1991 Porsche Targa Carrera 4 Cab converted to Targa
Instagram: @cooled.2.targa
Located in Boston, MA