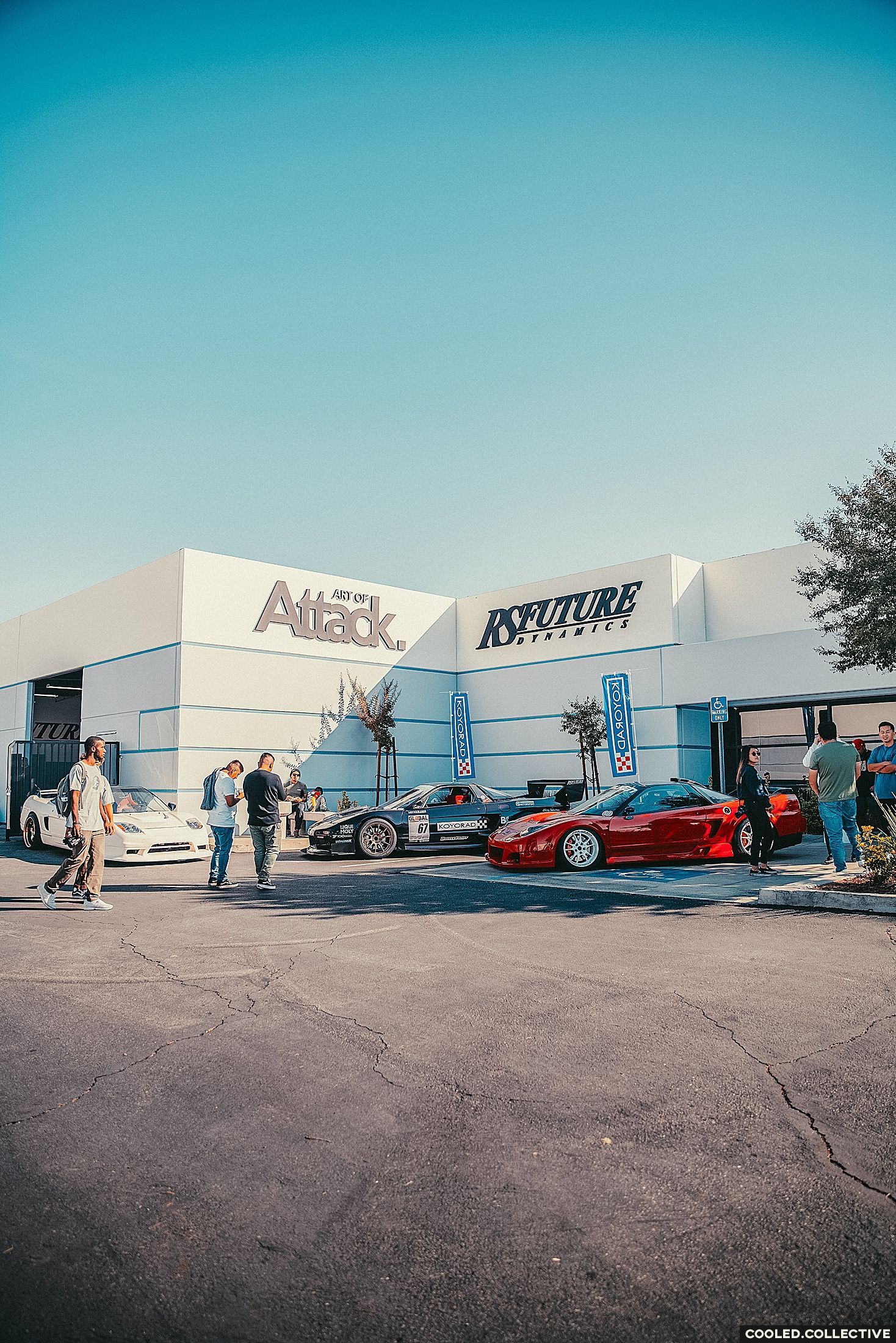 Over the weekend, I headed over to Rancho Cucamonga to check out Art of Attack one make series, which featured the Honda NSX and S2000. With two chassis that are near and dear to me, it was very cool to see the culture thriving even after its discontinuation more than a decade ago.
So funny back story... the night before I was debating about going to JCCS or AoA but my buddy Fred told me he was heading to AoA so he made the decision pretty easy for me. As I was checking out the details of the gather on AoA's Instagram, I noticed that they put my buddy Randy's S2000 on there. So I hit up Randy and he told me he was no longer going because he had an emergency project he had to handle at 5am. Randy told me to take his S and enjoy the car since I sold mine back in 2016.
When I arrived with Fred, people were saying what's up to me and calling me Randy as you can imagine but the what was hilarious was that people were still calling me Randy as I was talking to them face to face outside the car lol.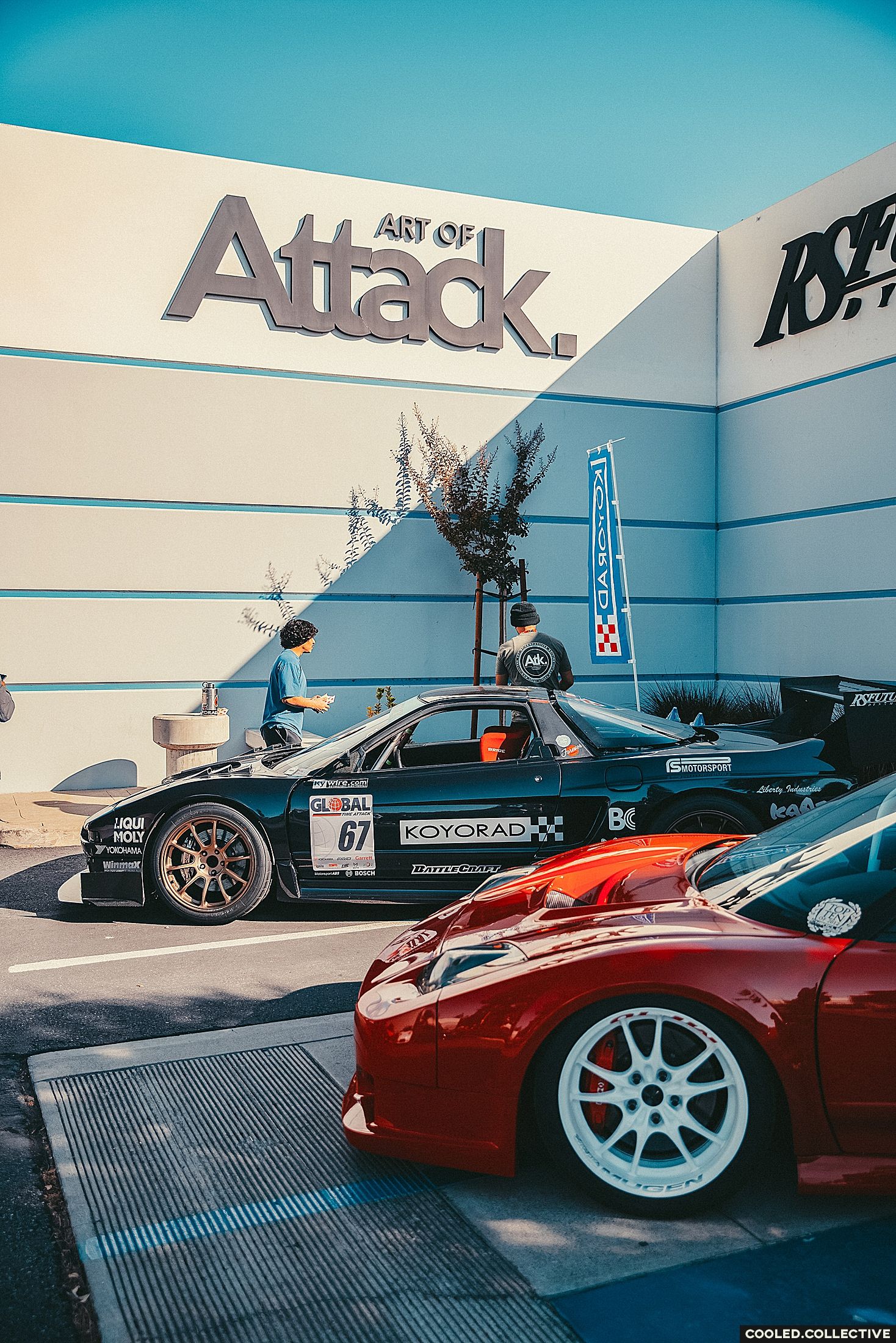 Right off the bat.... front and center was the OG in the NSX game, Michael Mao paired next to Amir in his K Boosted NSX. What a pair of NSX's to be showcasing. I haven't seen Mr Mao in quite some time, so it was nice briefly catching up with him. I didn't get to see Amir that day as I am sure he was super busy hosting.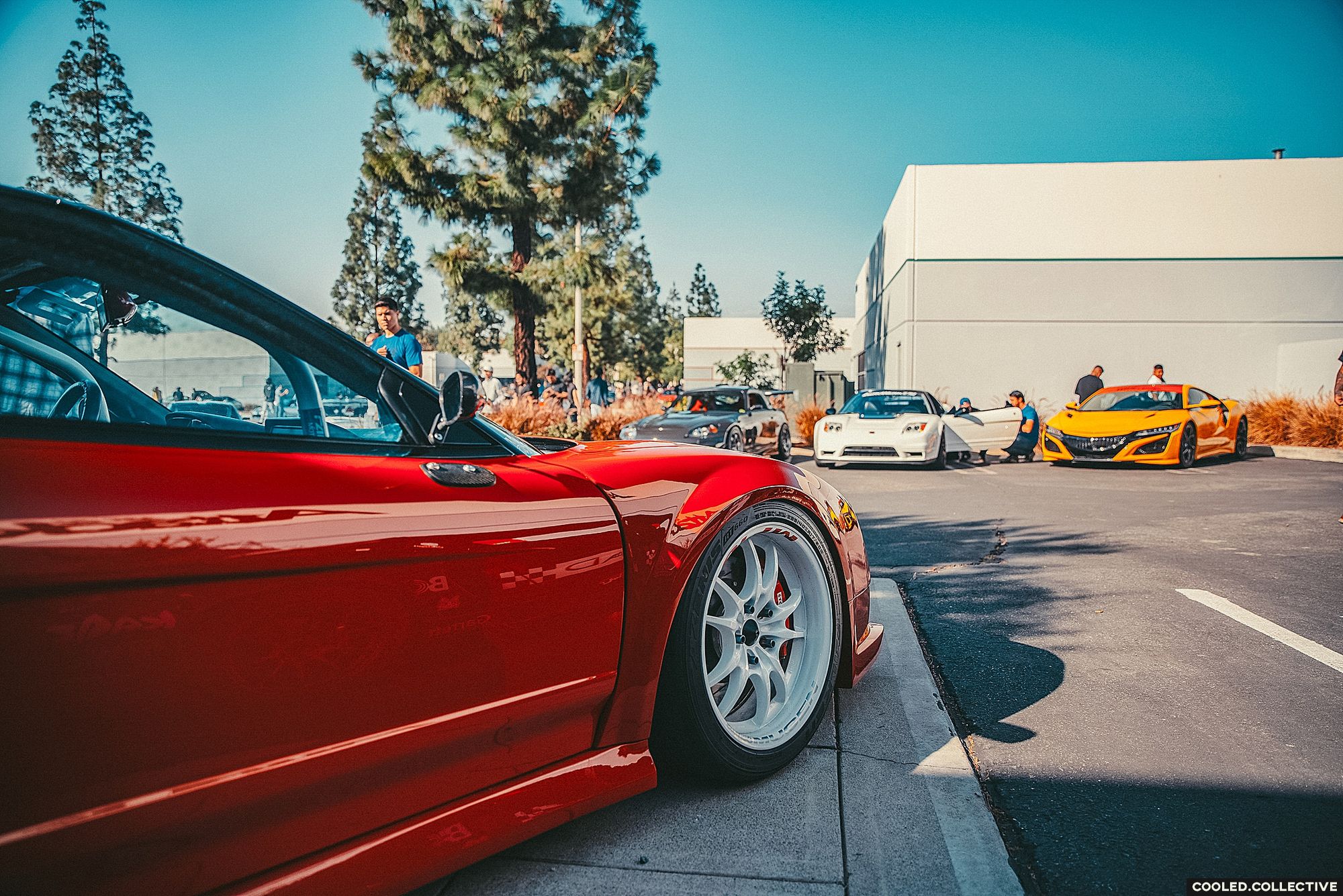 Also in the showcase arena was a lovely Spoon based NSX. I didn't get to see it in detail as I was running around trying to catch some of the cars on the street before people left. Also JayCray NSX was brought over from the boys at WRTeknica.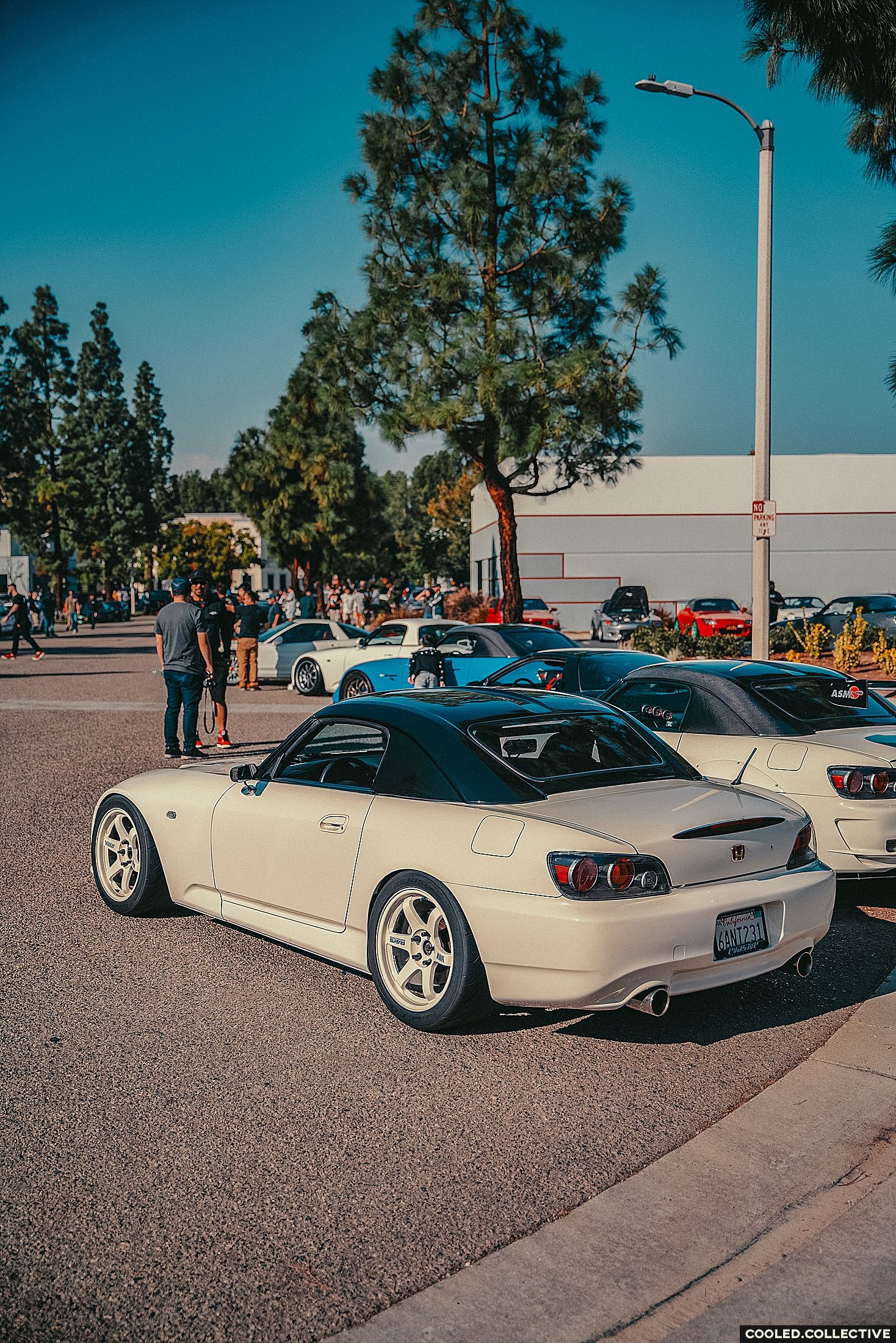 Above you have Randy's 2006 Berlina Black that was meticulously transformed into Championship White over a long period of time. If you want to know more about his build, you can check it out on an old article I did for Pit and Paddock by clicking Championship White is Right. Double concave Volk TE37 in Champ White, yes please.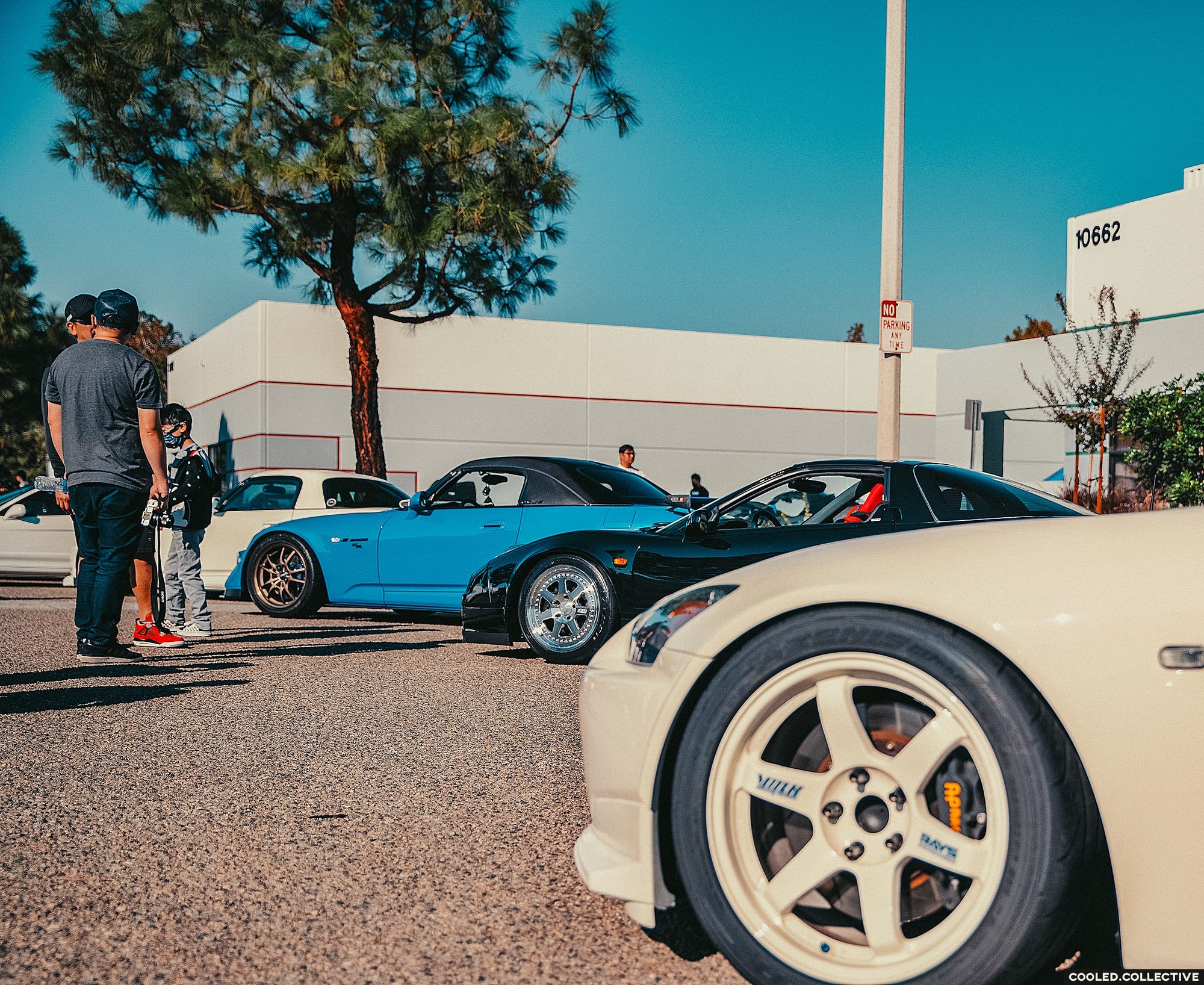 Surrounded by good company, a late model 02+ NSX on the new Mugen M7 in 16/17 spec owned by Chris Lum and then paired to Joe's S2000 CR with the Mugen MF10s.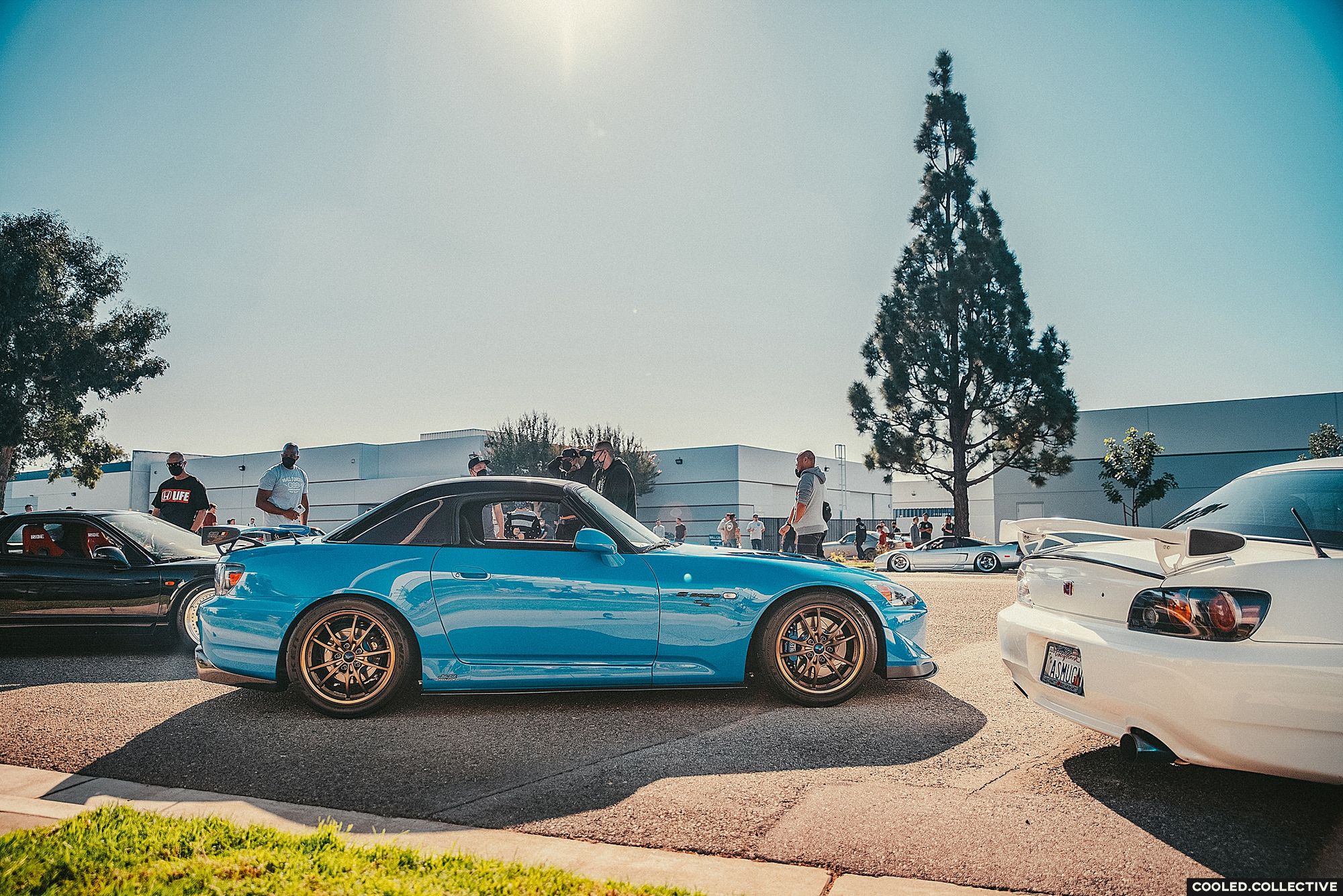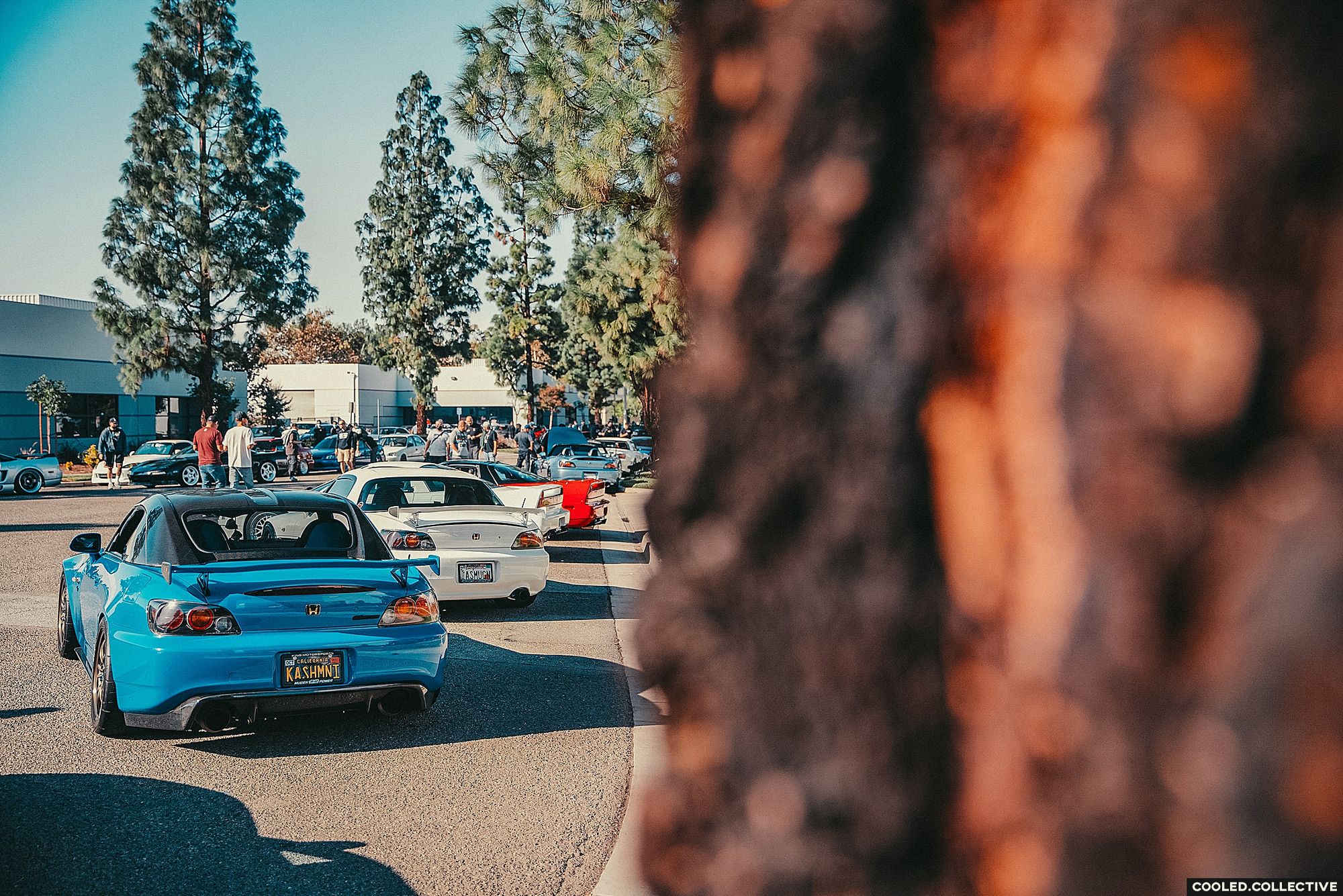 What I didn't notice off the bat until later in the day was homie Teddy had parked his gorgeous 2007 GPW right next to Joe. The Volk CE's are spec'd very nicely and a very classy Mugen wing to finish it off. Sadly I didn't get to shoot Masaya's 2003 GPW NSX as he sneaked away at some point.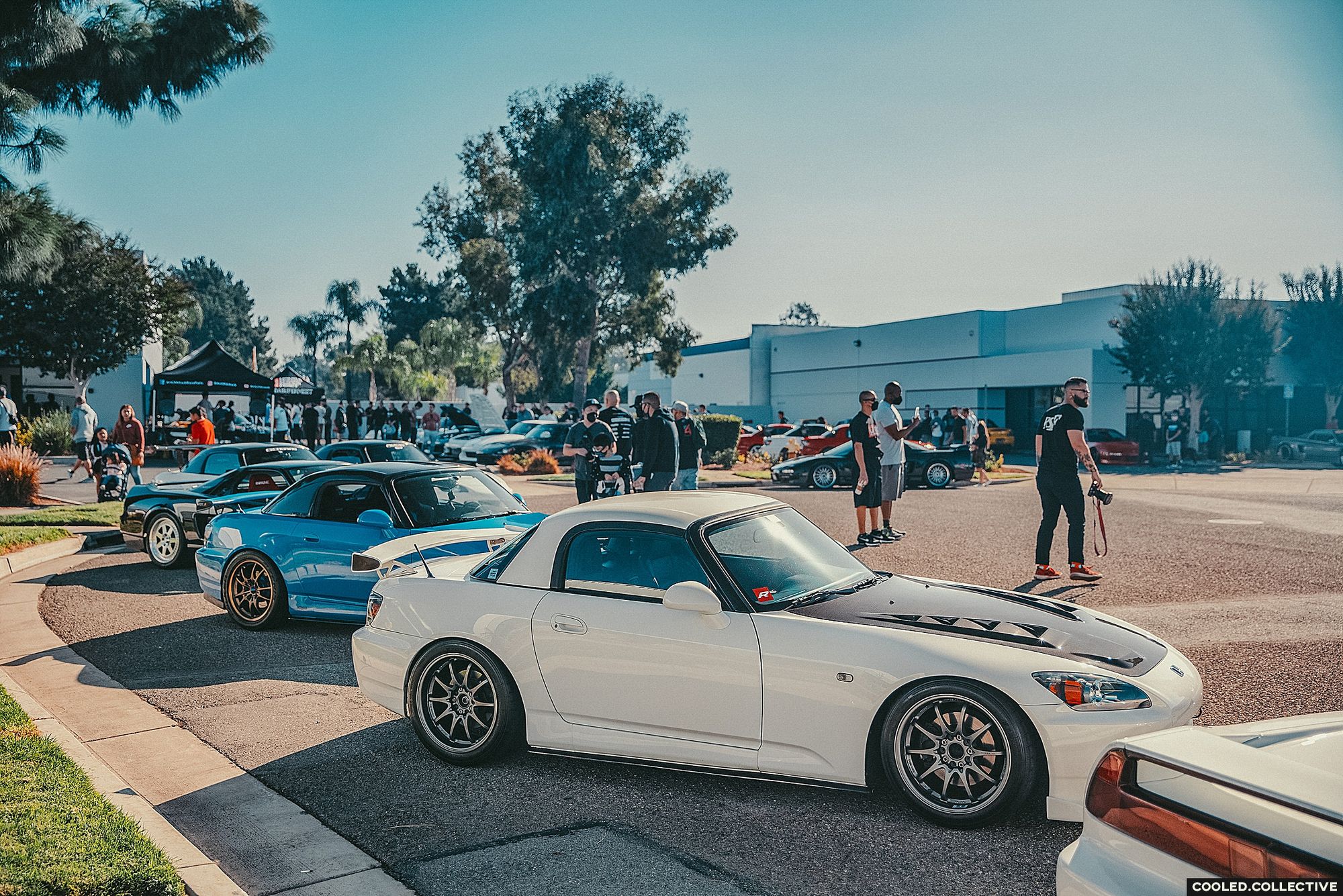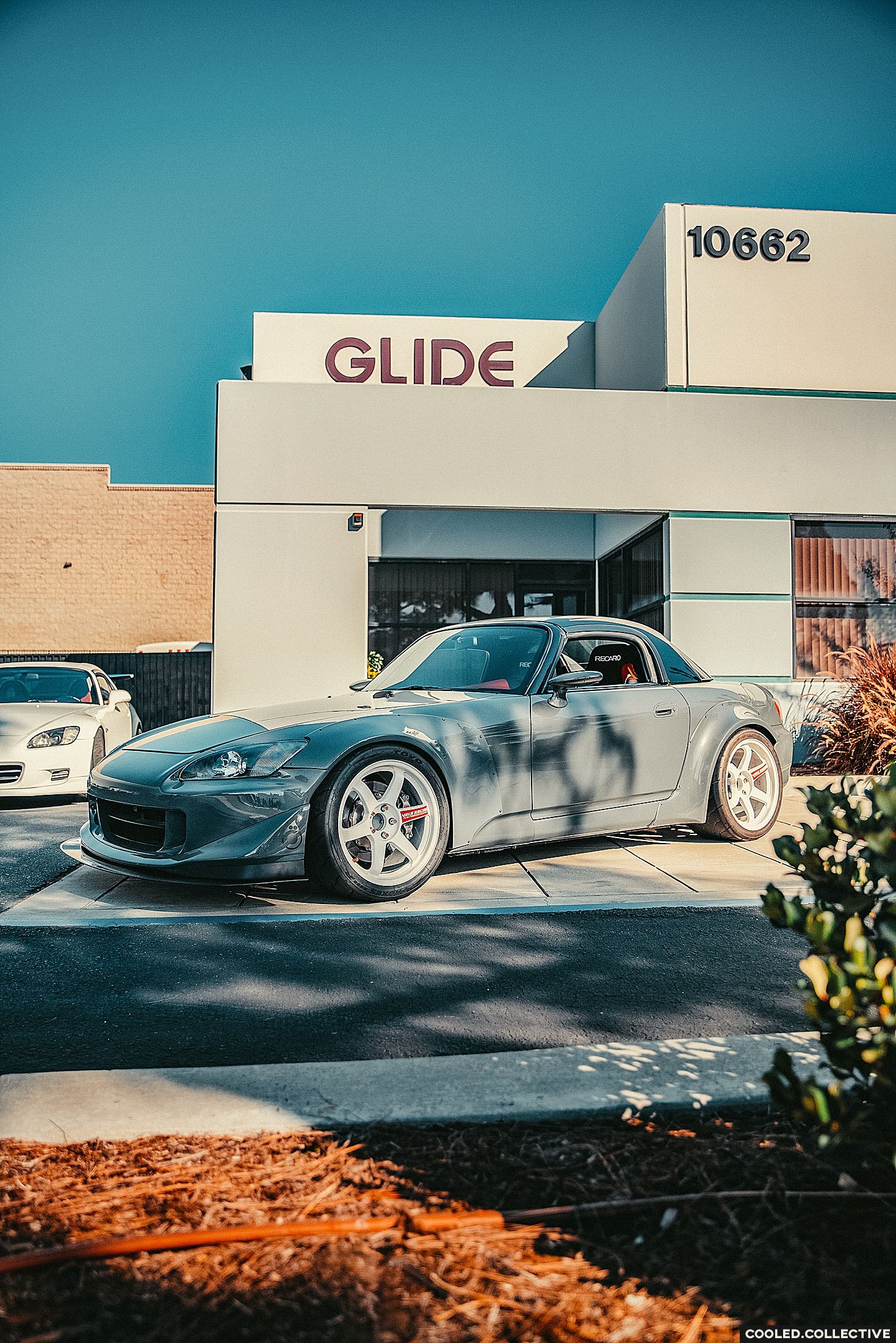 A custom S2000 sat in the adjacent lot... didn't know much about it but looks like OEM CR lip, hardtop, concave TEs, overfenders, spoon mirrors and a custom grey paint job. Got a glimpse of the owner leaving.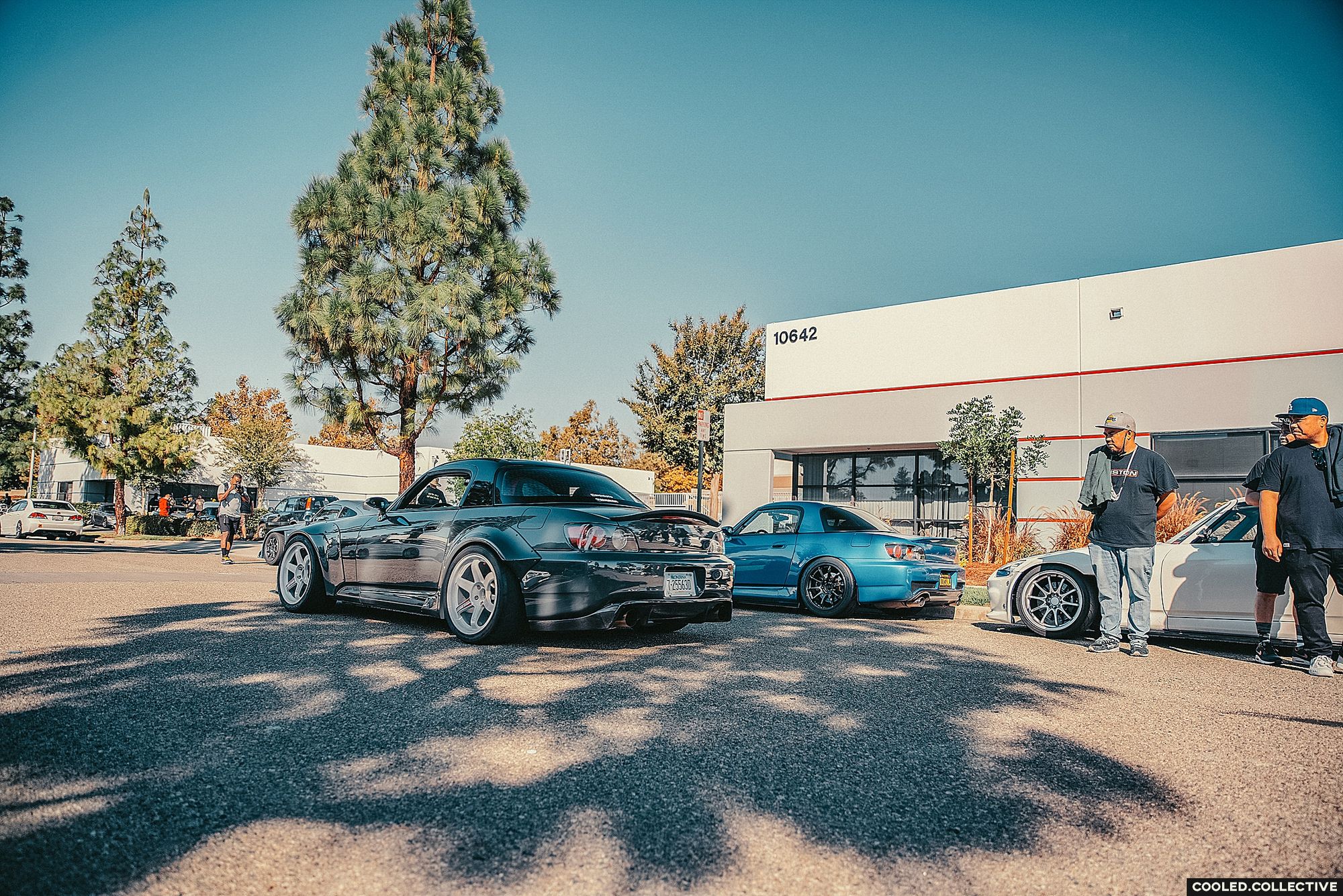 As that one pulled away, I had a chance to grab a rear end shot of a track spec'd S2000. Lot of beautiful bits. I am terrible at capturing details so I will be more sensitive to that in the future.
Also got to meet up with fellow EM1 owner, Daryl with his freshly repainted Milano Red Si. Always nice putting a face to the IG handle. Si is well setup on those gorgeous SprintHart CP-Rs.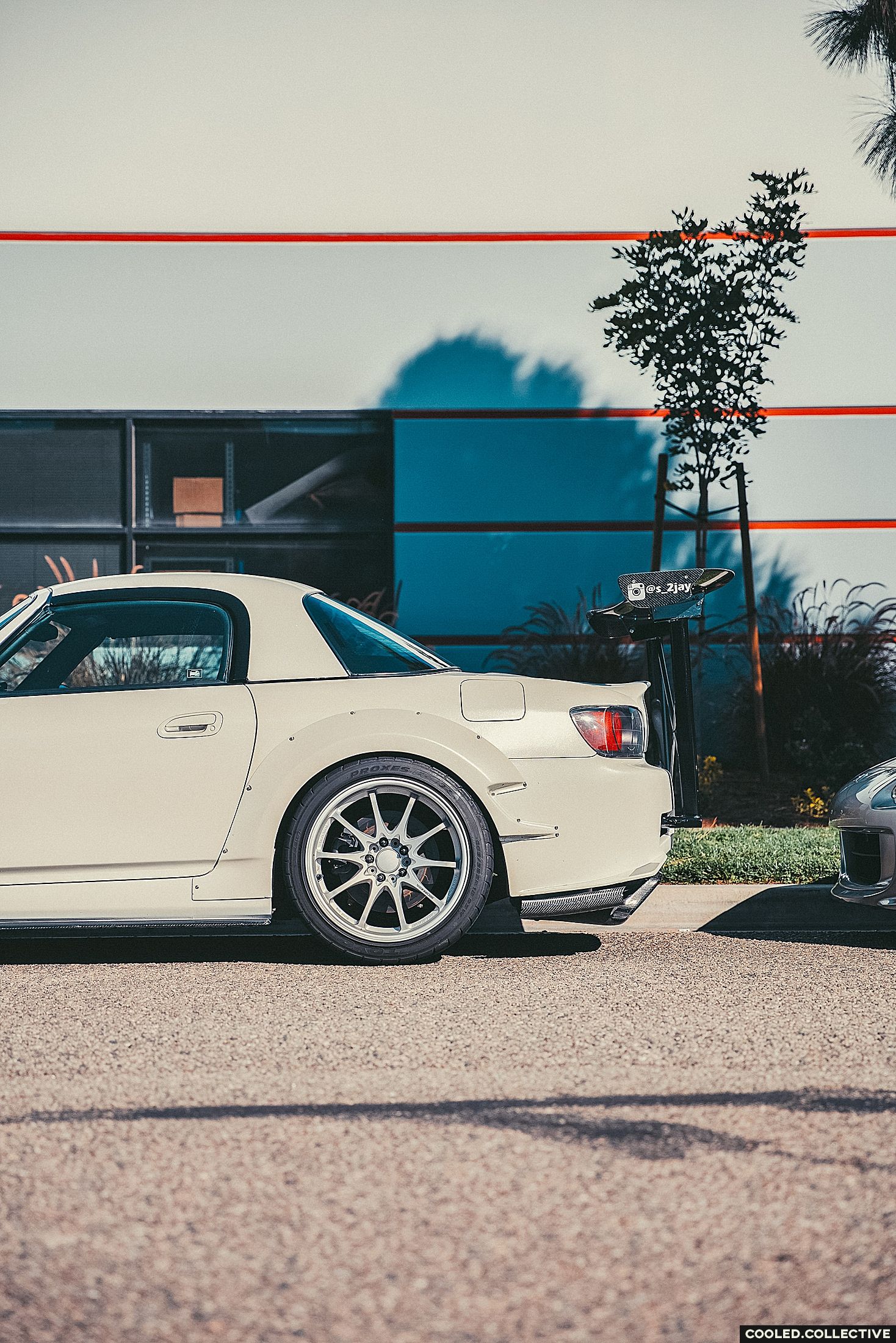 Also met a backyard builder... Matt who hand built his Civic Sedan, proudly displayed all of the custom bits and upgrades he's done to the car... including painting the car in his own garage. Check out his IG for more information NVUS_4dr.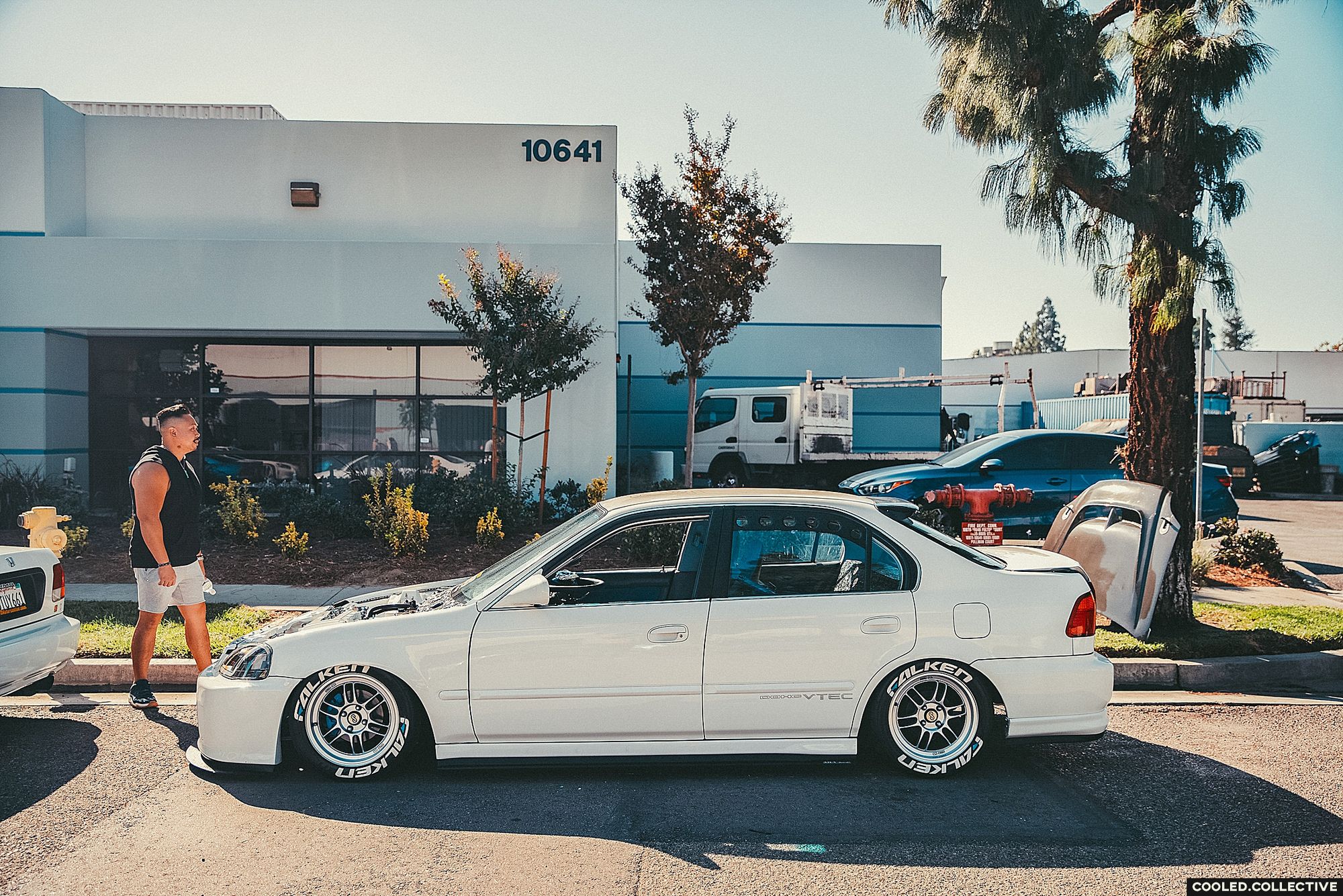 Then street parked were a pair of widebody NSXs. The Advan GT wheels had me feeling some kind of way. So many details on this ride that it would require a whole feature.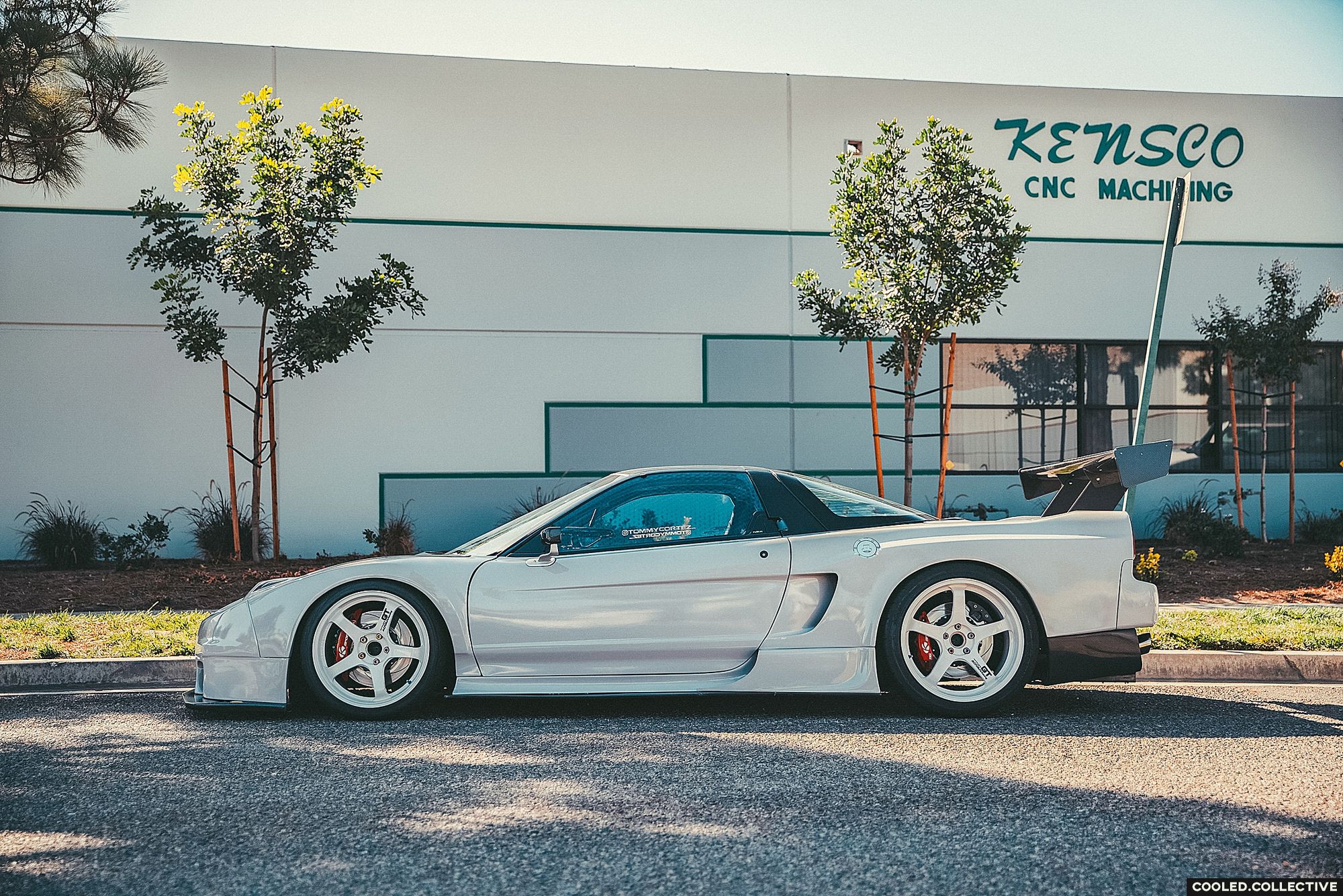 Also had some good quality time with Anthony... you sometime's wonder why more cars aren't covered... well it's because I am busy catching up with friends lol. Documenting is one thing but also hanging out is another. So there you go, I try my best. Below is Anthony's 2001 Silverstone with a ton of JDM goodness, I won't even go and try to list them lol but ARC is readily available on this ride.
Parked next to Anthony was Andy's Voltex S2000 with another long list of amazing goodness. Check out the link above to check out the details.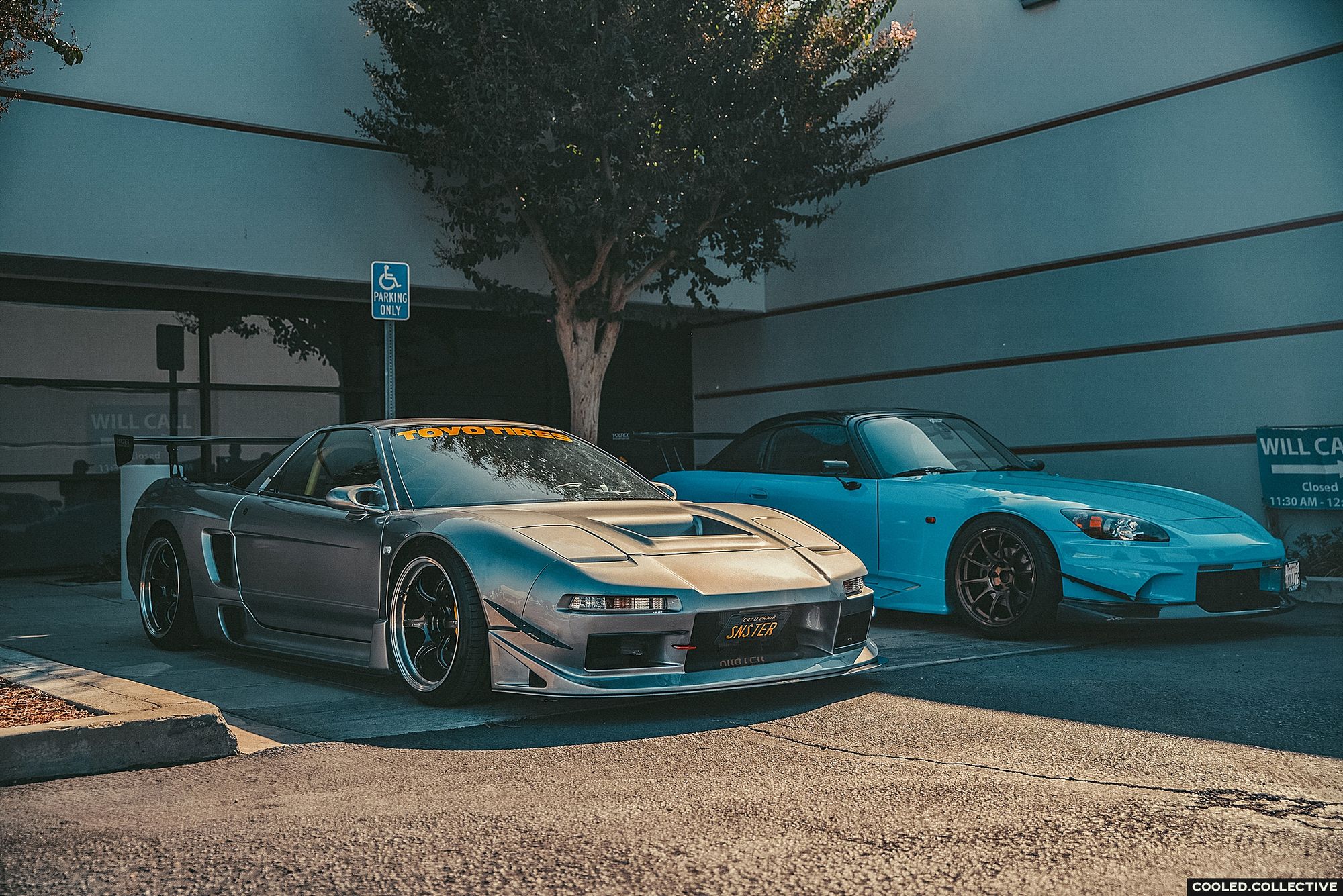 I met some new faces, laughed with some old ones and then headed home to go to a Halloween party. It was filled with warm ray of sun and a nice chill vibe to set the tone.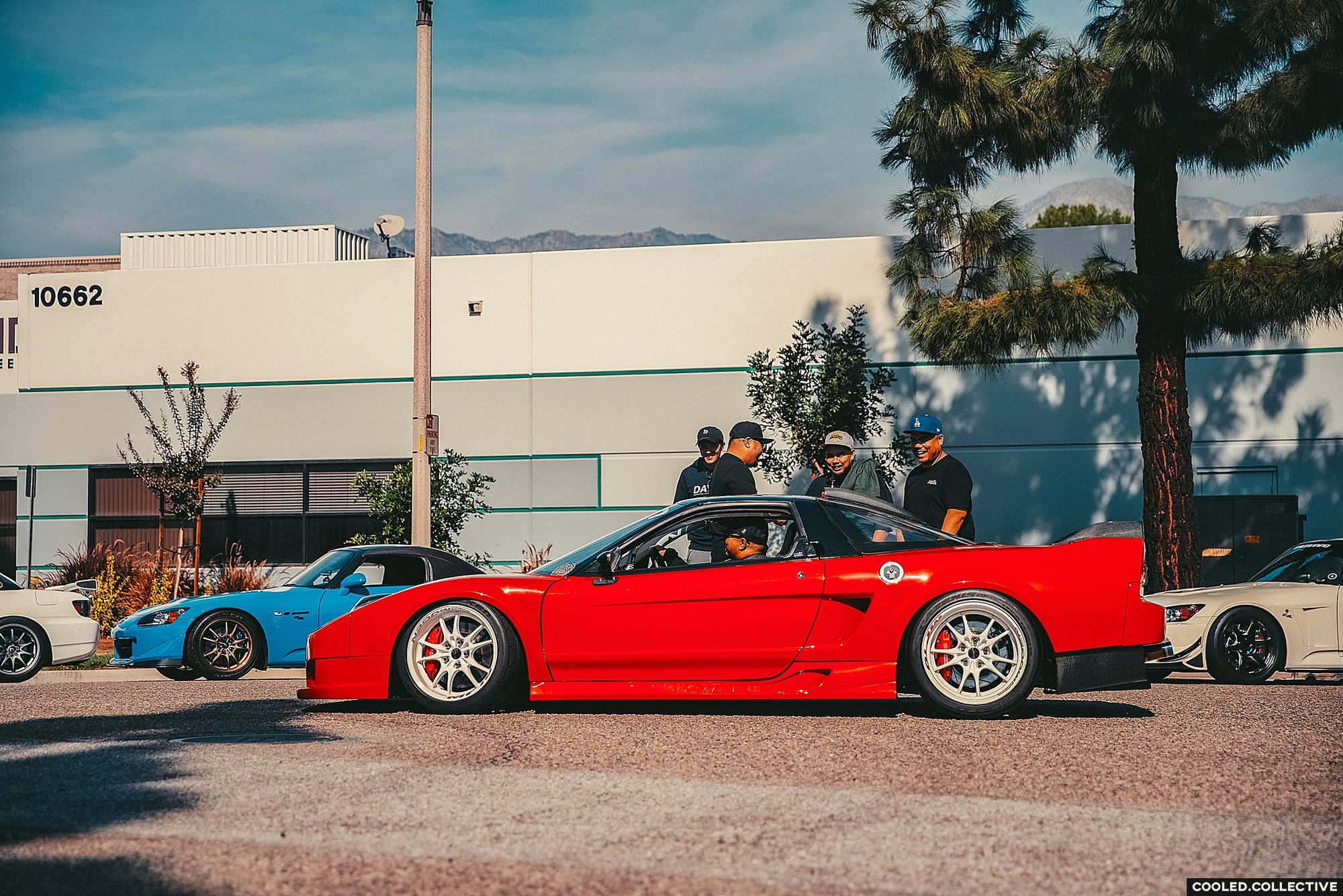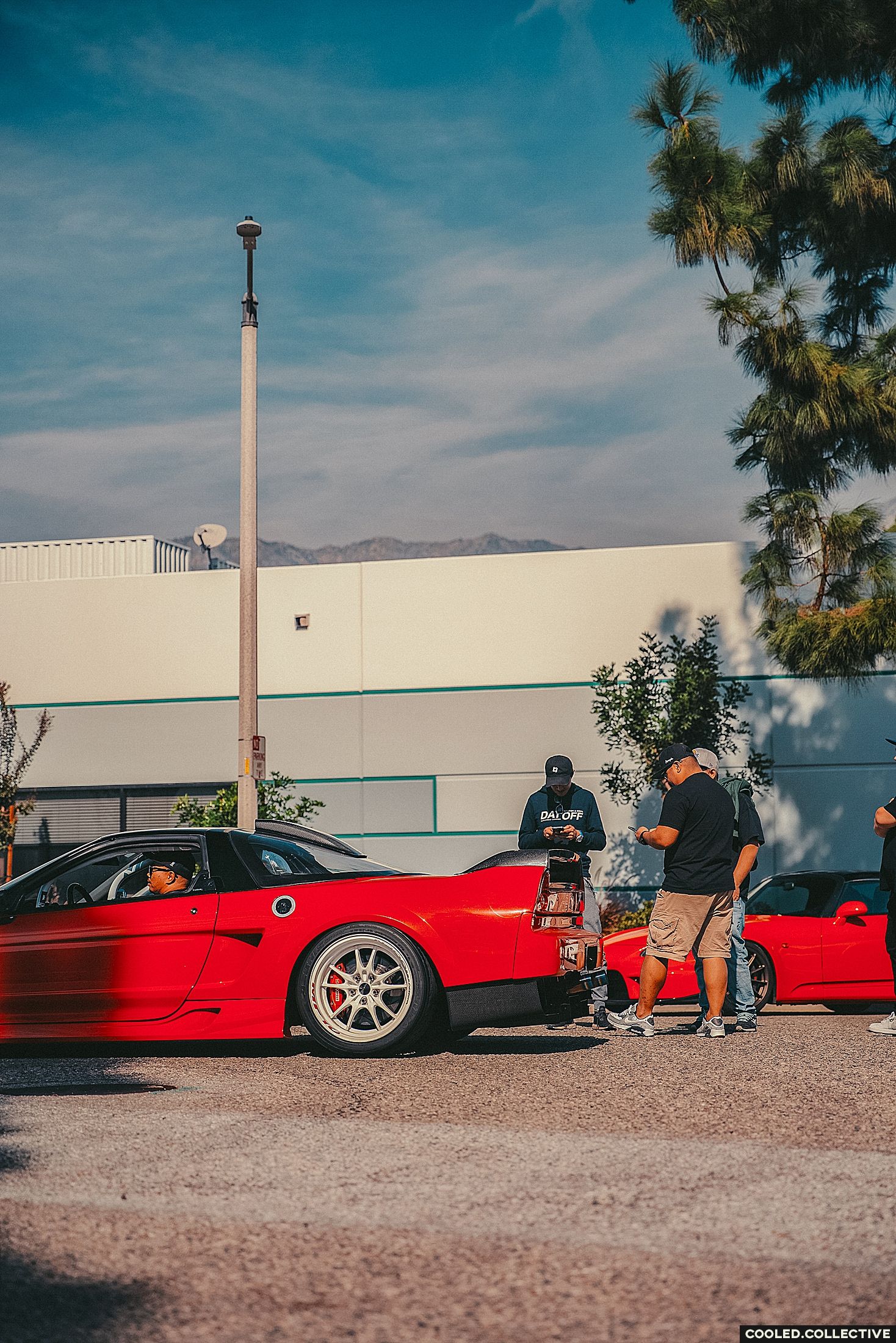 A small glimpse of the cars leaving when I was leaving. What a morning! Thank you to Art of Attack for hosting a chill event.
Check out Art of Attack and RS Future information below:
Art of Attack
https://art-of-attack.com/
10682 Pullman Ct, Rancho Cucamonga, CA 91730
909-527-3020
https://www.instagram.com/artofattack/

RS Future Dynamics
https://www.rsfuture.com/
https://www.instagram.com/rsfuture

Stay blessed:
Drew Manley