So SEMA 2021 has come and gone and although it was smaller in scale than pre covid times, it was still filled with some amazing builds as you would expect. I had the amazing privilege of showcasing some of my favorite builds with their owners and/or their builders for Meguiar's in a segment called the Ultimate Passion.
Journey along with me and check out some of the Cooled cars at SEMA through my lens. So glad I was able to travel with my buddies Mike, Teddy and Jason... made the trip so much memorable. If you have never been to SEMA, make sure you have your crew ready because that is when the best memories are made!
HOONIGANS AT TOYO TIRES ART EXHIBITION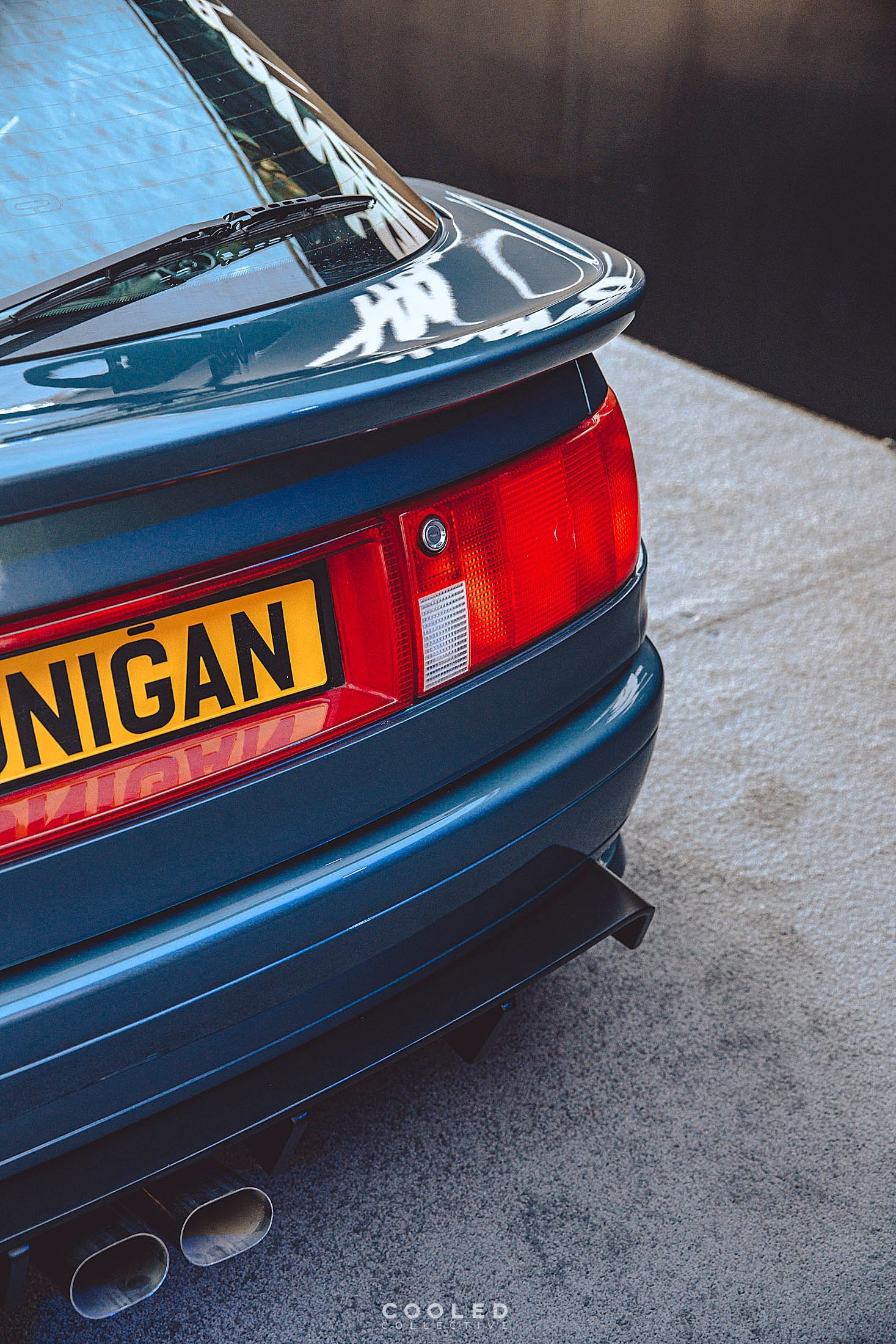 First thing we saw when we arrived at SEMA on opening day was the Toyo Art Booth, where Brian Scotto and Ken Block displayed their new Audi bombshells. Apparently their Audi CQ and SQ are 17 years in the making. What a feeling it must be to have these finished and ready to rock and roll. Looks so good!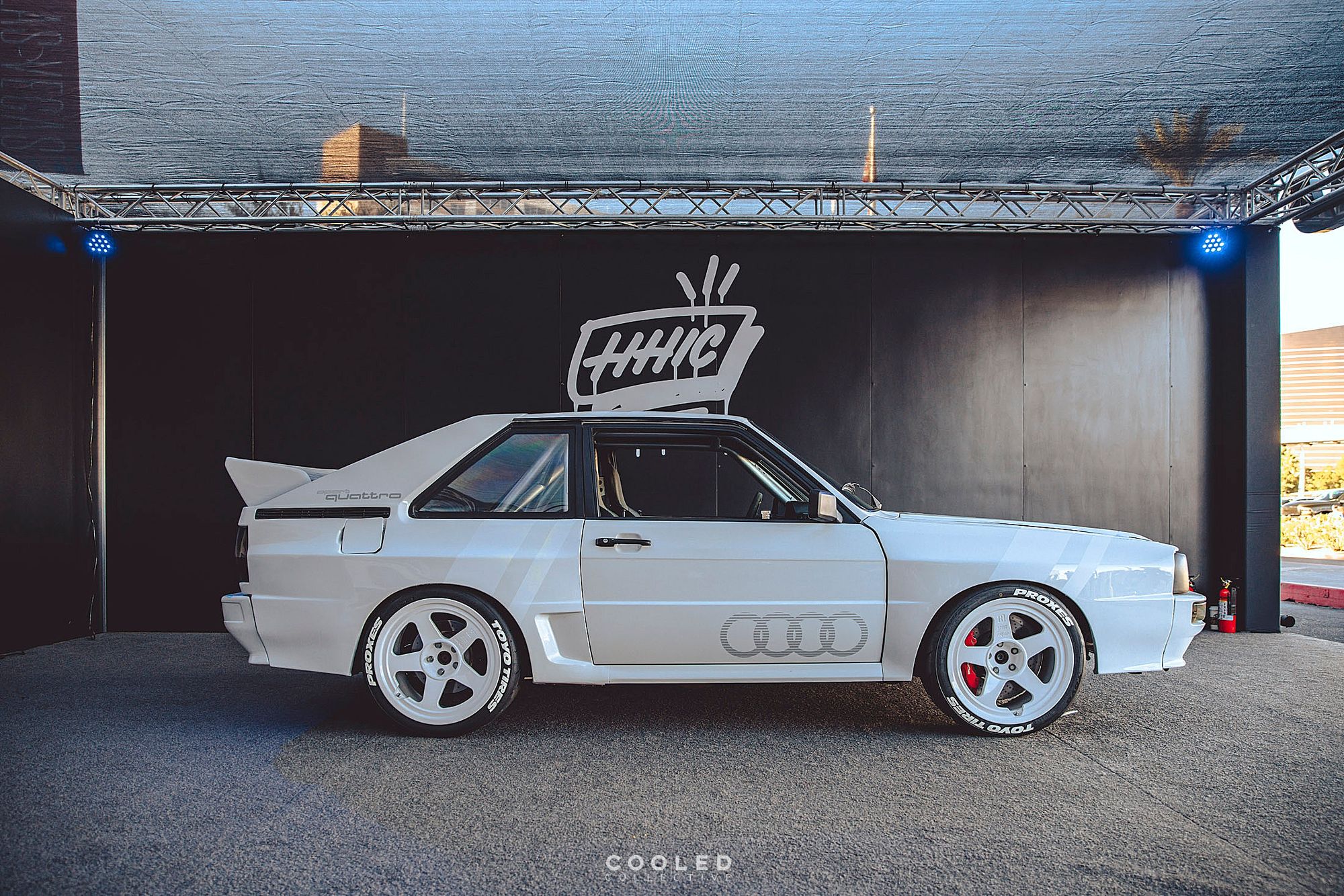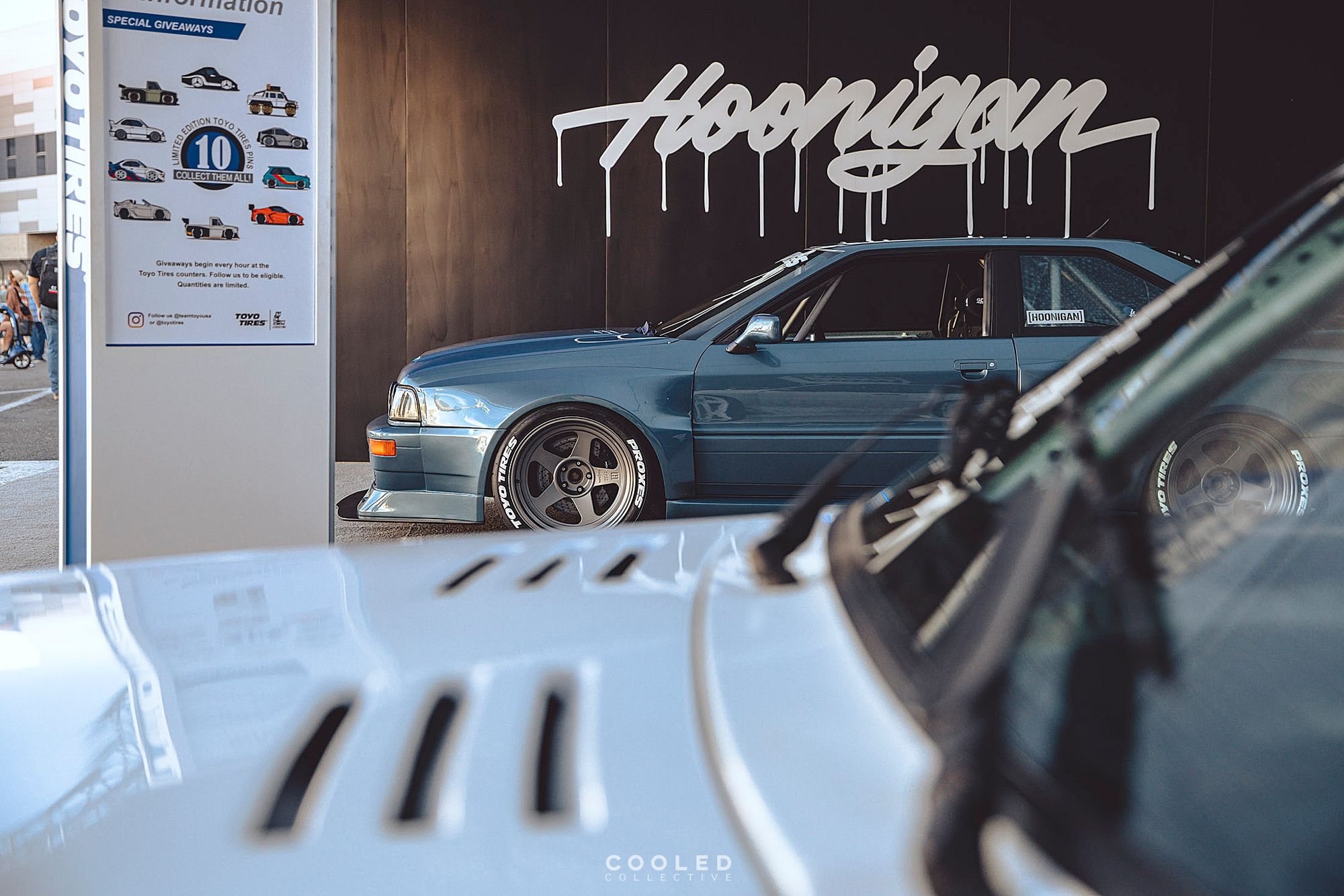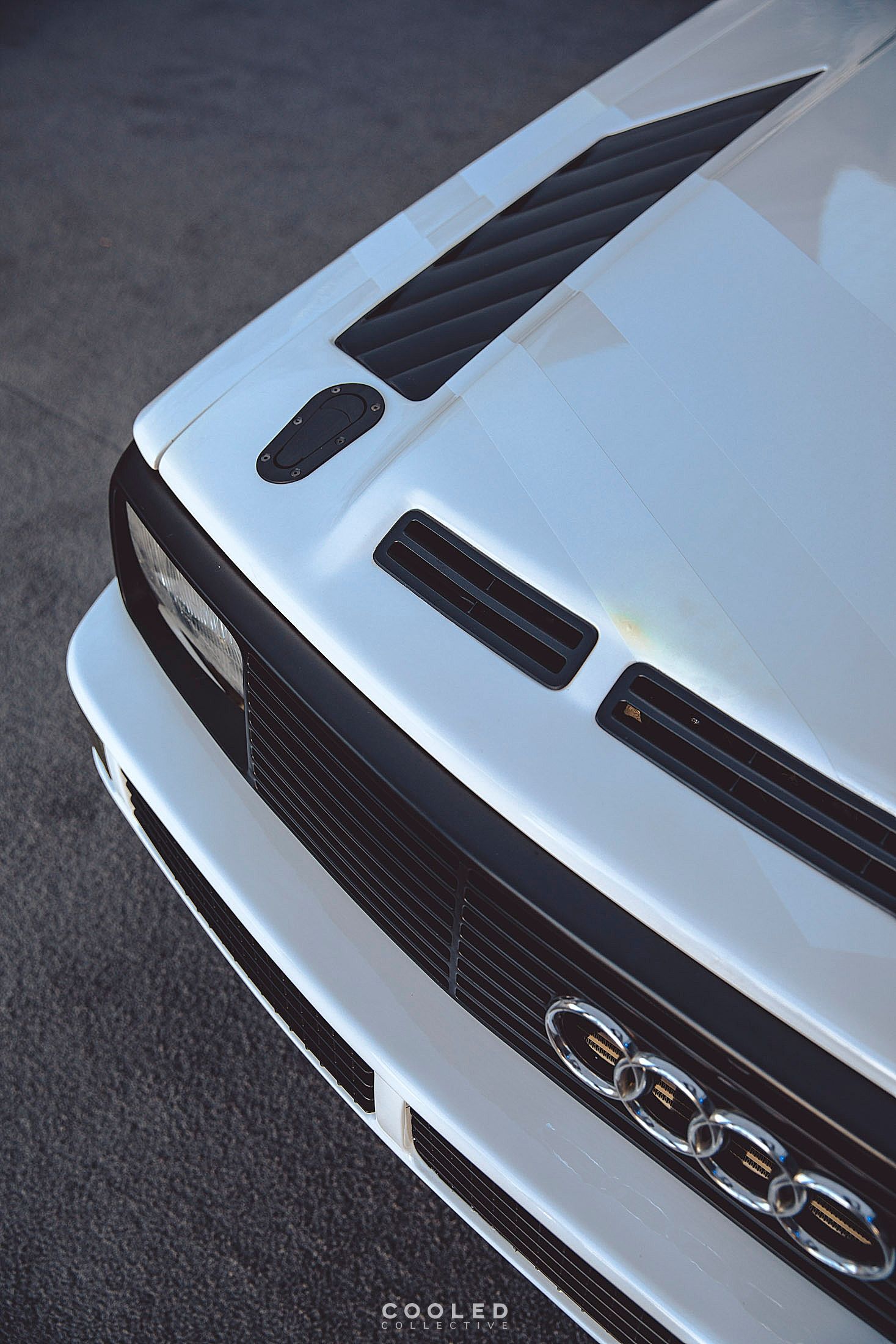 In the adjacent booth was Joshua Vides booth where he showcased a BMW e30 M3 with a custom wrap that had his retro black and white vibes. You can see the details of his brush strokes in some of the close up shots. Another cool thing about this was the fact that my brotha Jason Mendieta built the wheels on his car. So amazing to see his progressions #101517
JOSHUA VIDES AT TOYO TIRES ART EXHIBITION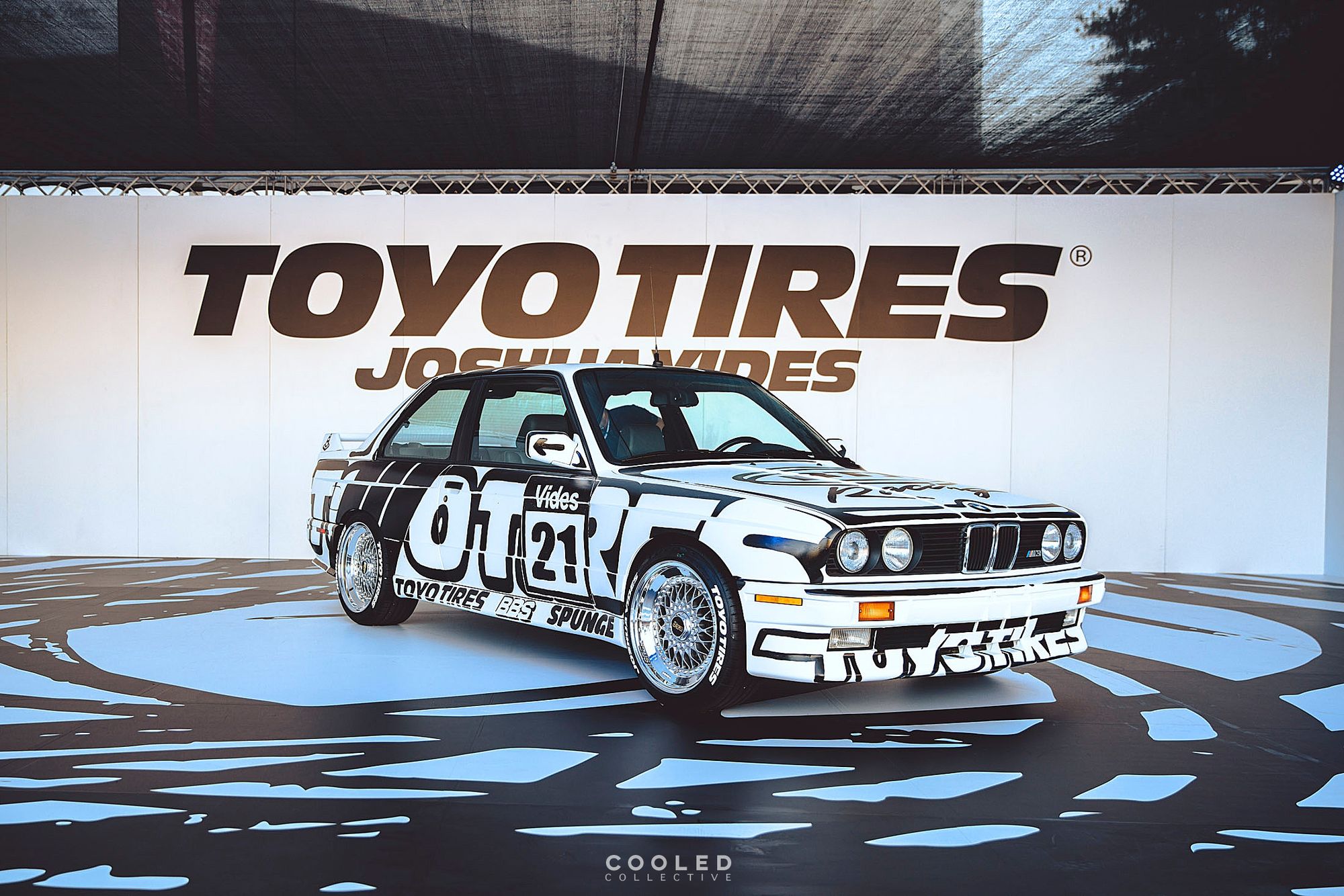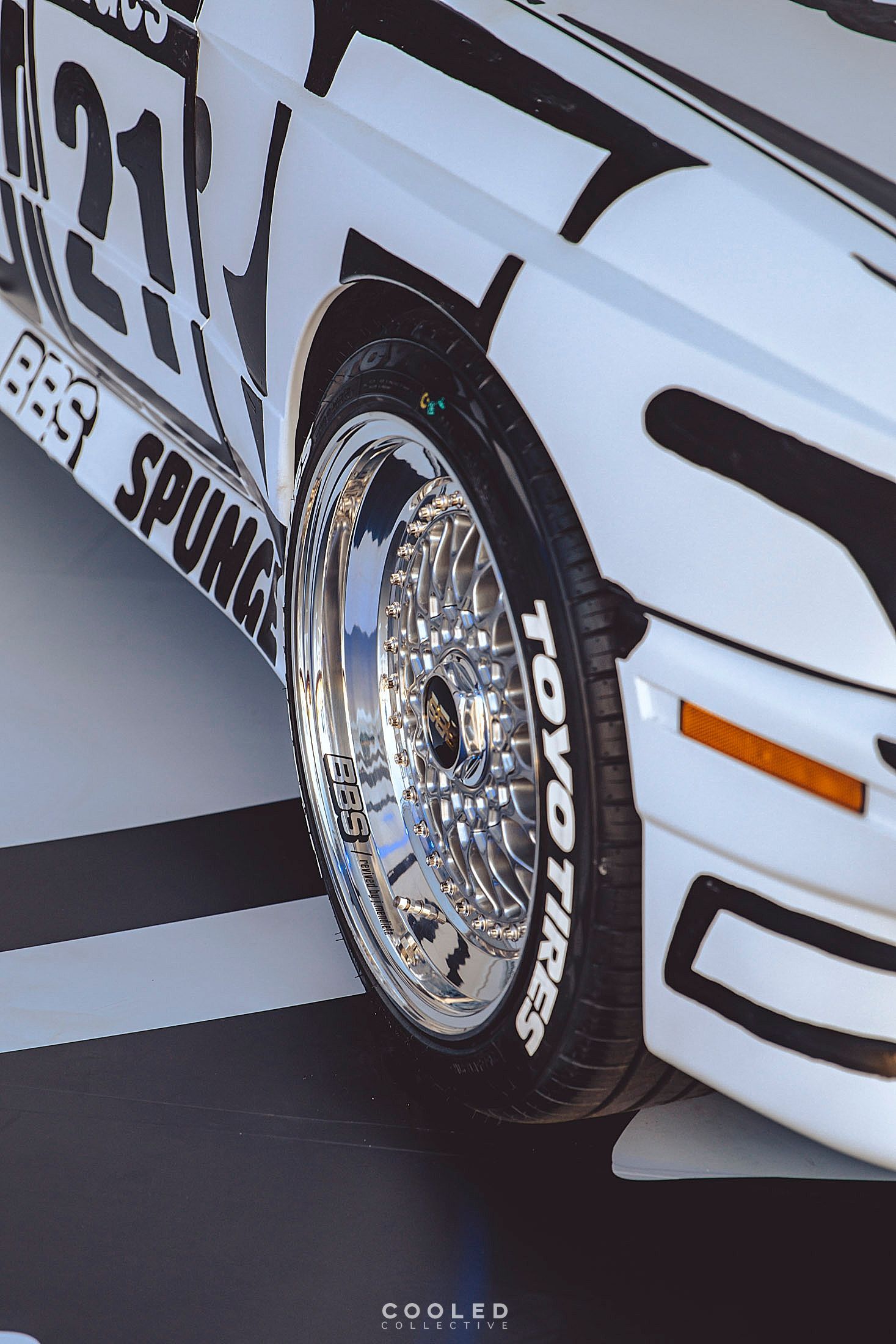 As some of you know, getting Jason in front of the camera is a mission as he is so shy that he usually runs very fast in the opposite direction but so glad I was able to capture him here that day. If you ever need custom wheel sizing, look no further.
As we turned the corner, I look above and see a huge banner of my good friend Viet with his amazing photo of Jonny's FD that he shot for Pit and Paddock leading into South Hall of SEMA. Congrats V and to many more levels of success!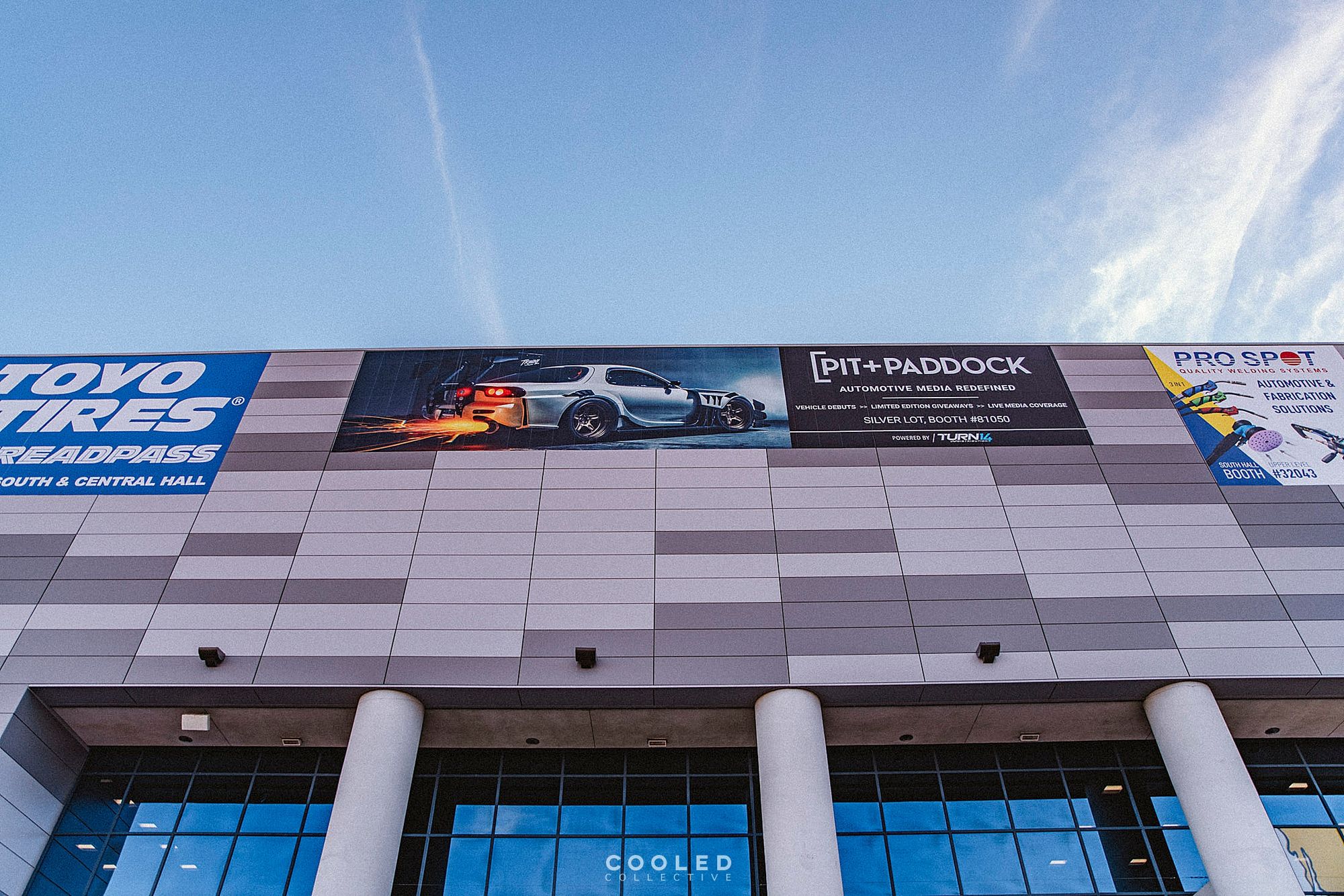 The four of us decided to head to the Toyo Treadpass before it got busy but before we could get there, we ran into a triple threat of vans running mega bass. When I say MEGA, I meant sound waves levitating fabric and knocking the wax out of your ears MEGA on top of rattling the massive convention center concrete walls.
This is the first thing I see at the back of the van. I mean.... just speechless. As I started to snap pics, the owner comes out and tells me to go sit inside the van. I knew I couldn't pass up a good time so I hopped in and almost lost my hearing due to the bass creating sound disruptions in my skull. I have a video that I will have to post up showing what went down.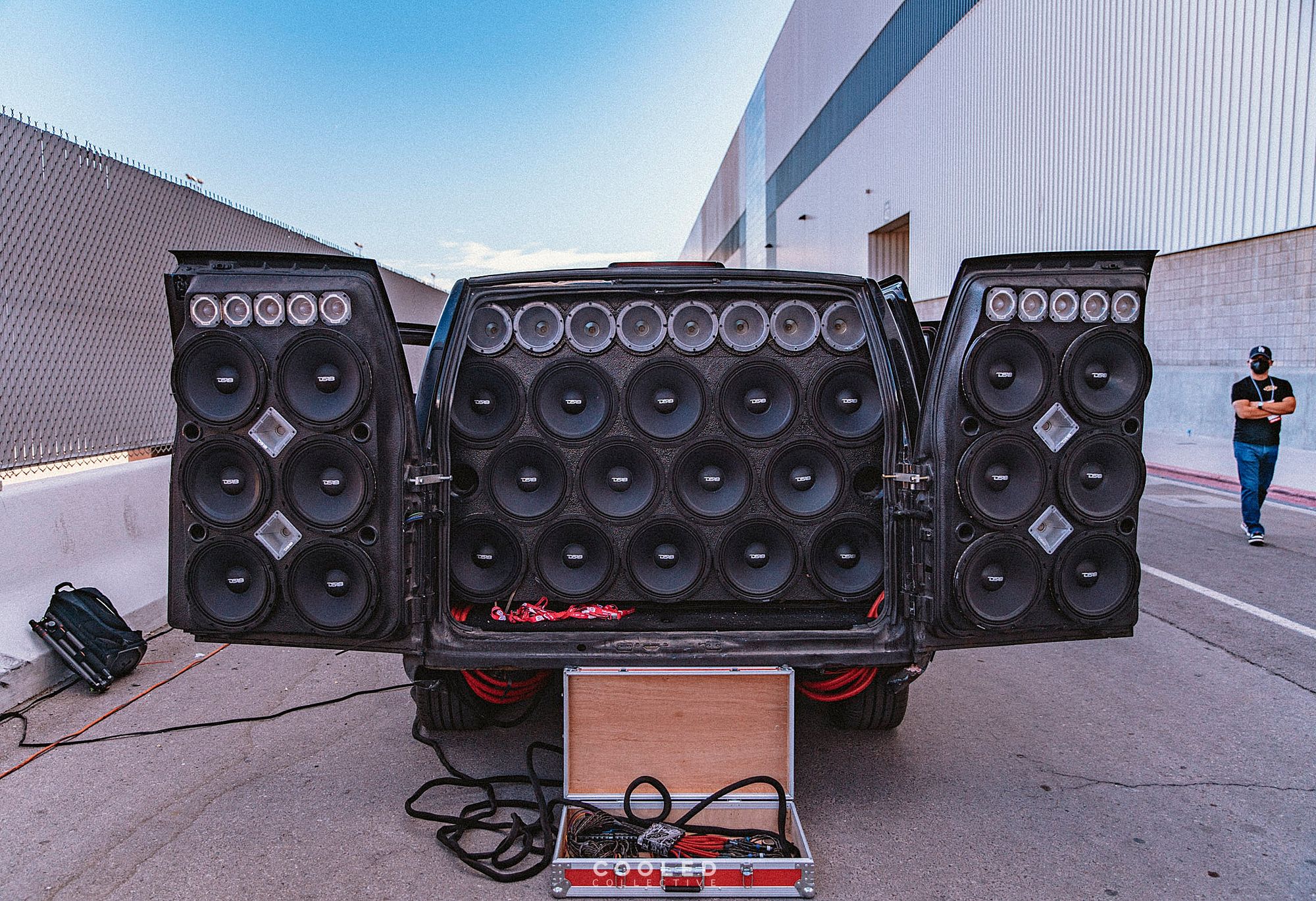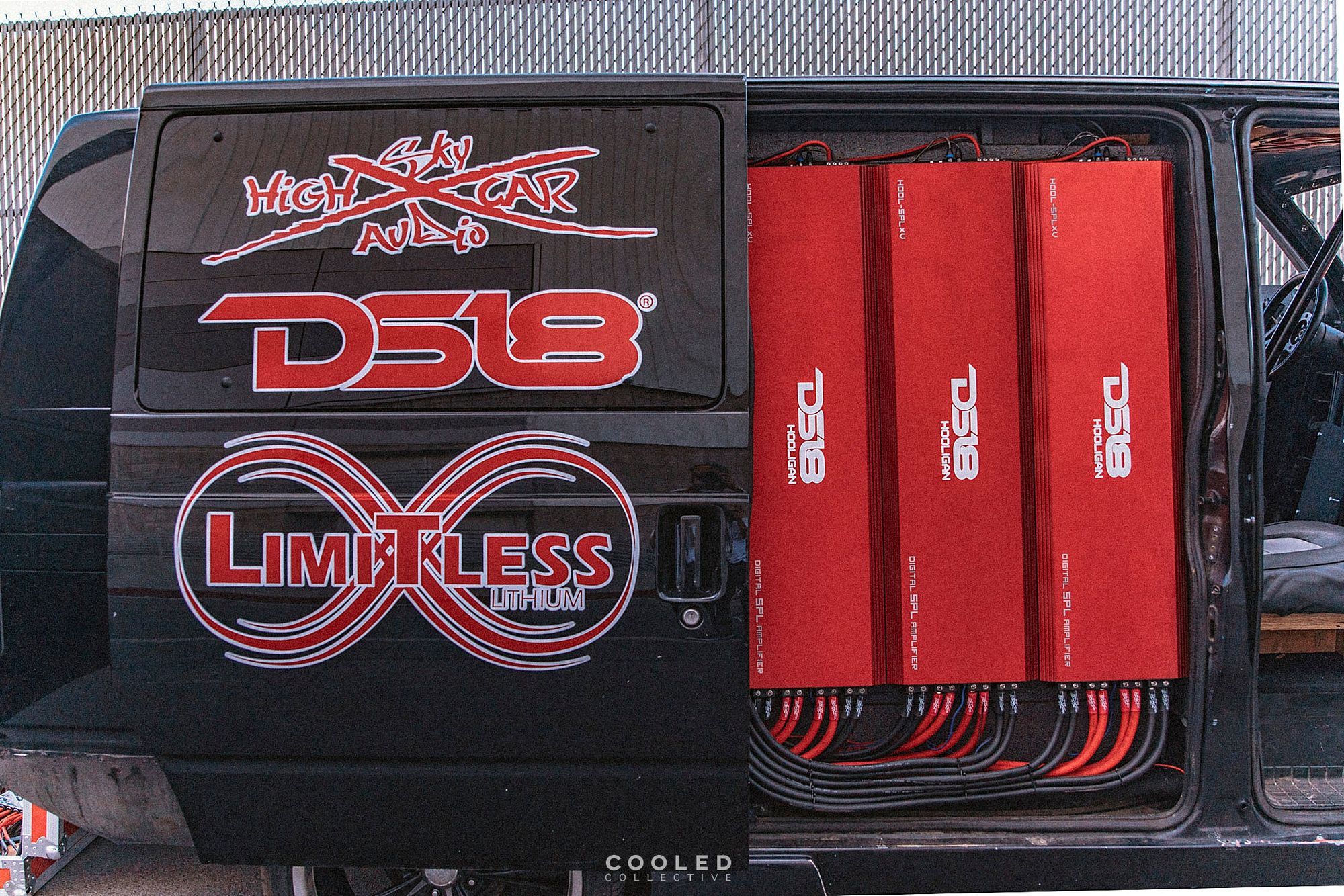 ENTERING INTO TOYO TREADPASS CAR BUILDS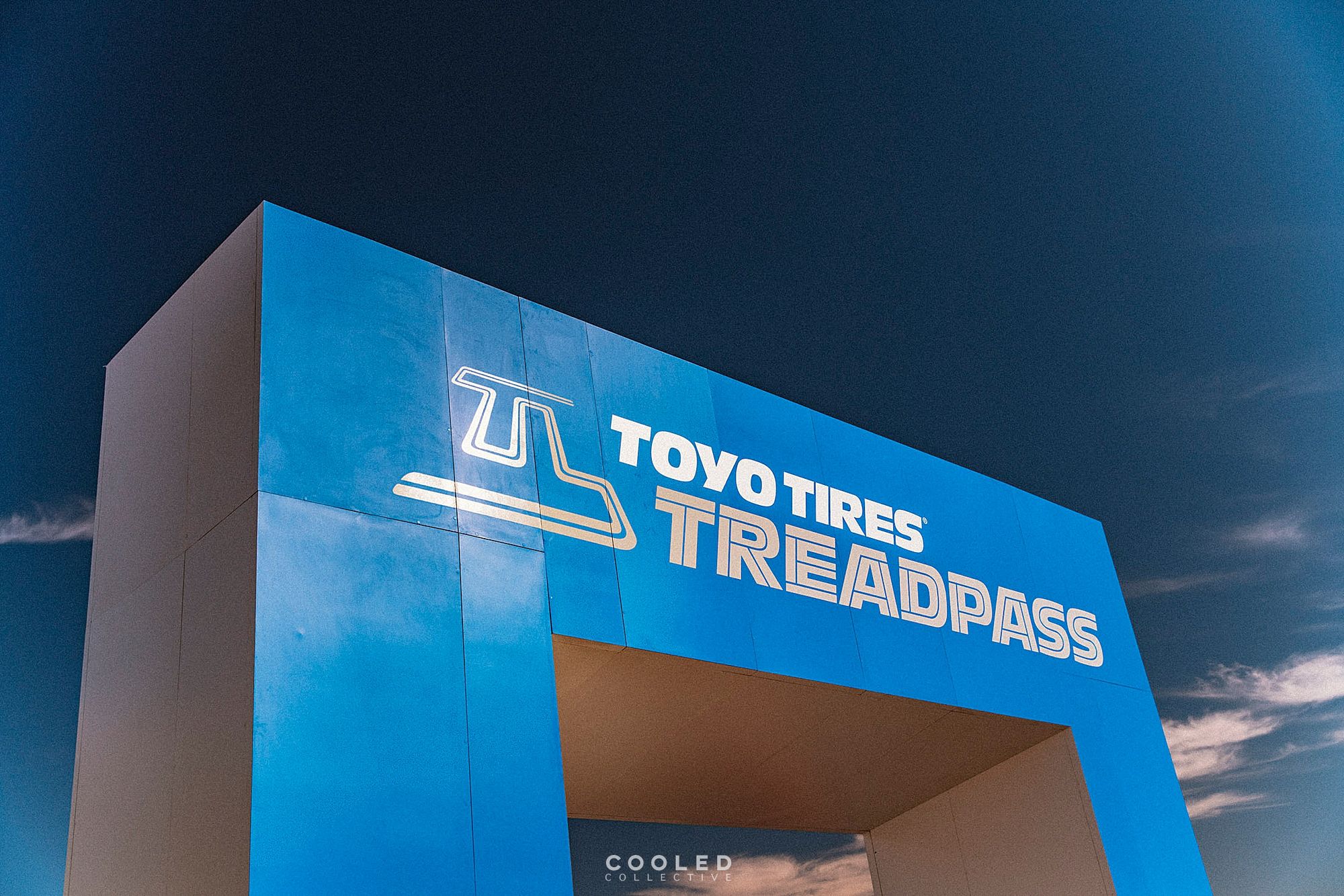 When we finally reach the Toyo Treadpass, my neck was breaking left and right with the cars parked outside. Always have to hand it off to Stan who is such a Zen Master. He always looks like he's pondering life and not really tuned in and then he constantly creates amazing shows whether SEMA or the OG Moto show that really speaks to the true car enthusiasts. One of those that immediately caught my eye was Joel's WideBody Toyota Corolla Mango built in his own backyard. A one off piece with some much steeze, it was oozing out of those wide hips.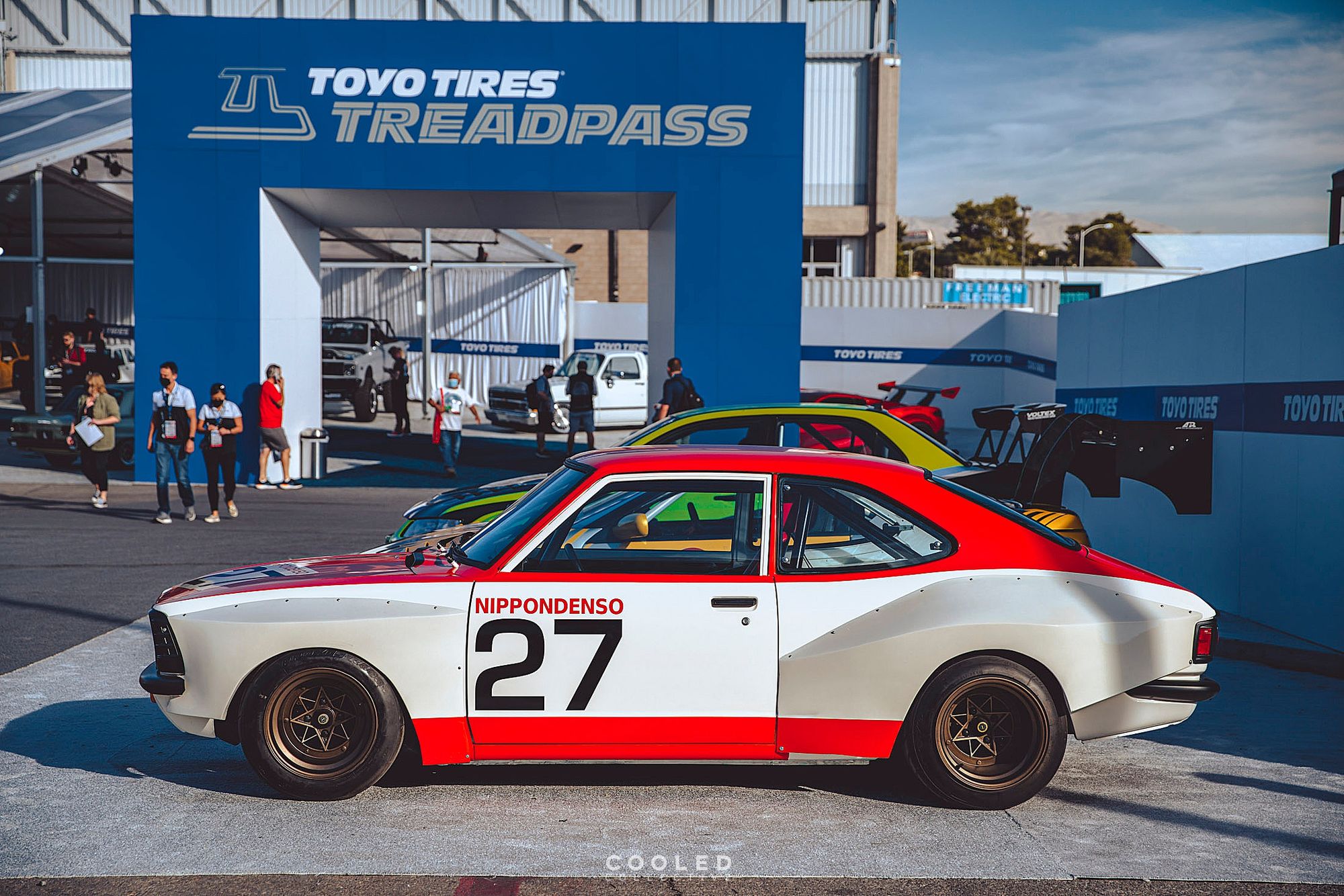 Joel aka JT Built told me that this was his childhood dream car and always wished that he could own and modify but he probably never imagined building a widebody monster such as this. The best part of Joel's story is that he is backyard builder and does all of the work on all of his cars. If you don't know about Joel's crazy builds, make sure to follow him on Instagram to get the full scoop on his projects.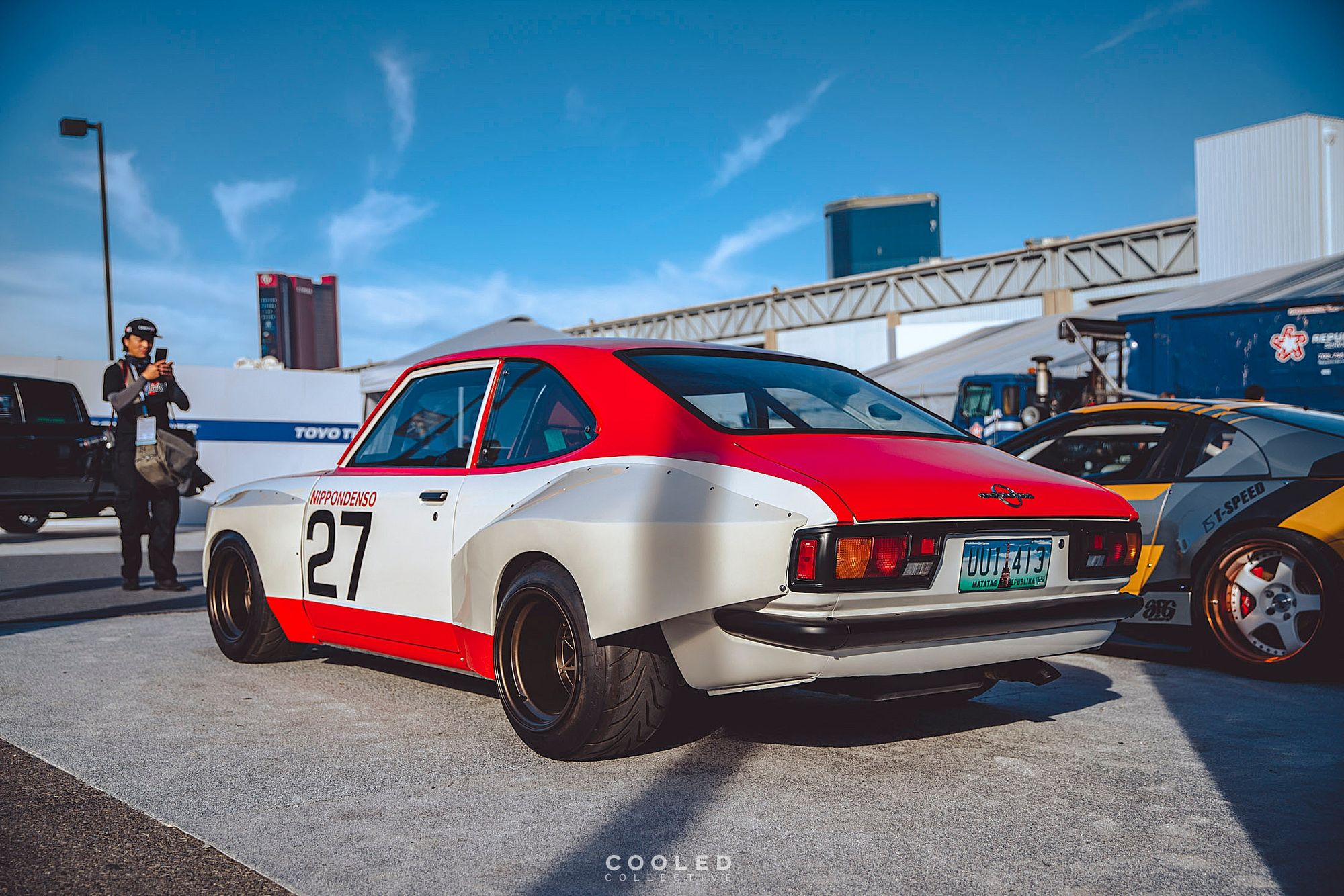 Joel bought the car over 9 years ago and just finished the build Monday, the day before SEMA started! Talk about cutting it close! When I asked Joel about what was the hardest part of the build, he stated the body flares built by Moonlight Runners. Once those were installed, he quickly took it to paint (@denzmechanic) and finished off the livery (G2 Graphics) just a day before the show... in good old SEMA fashion.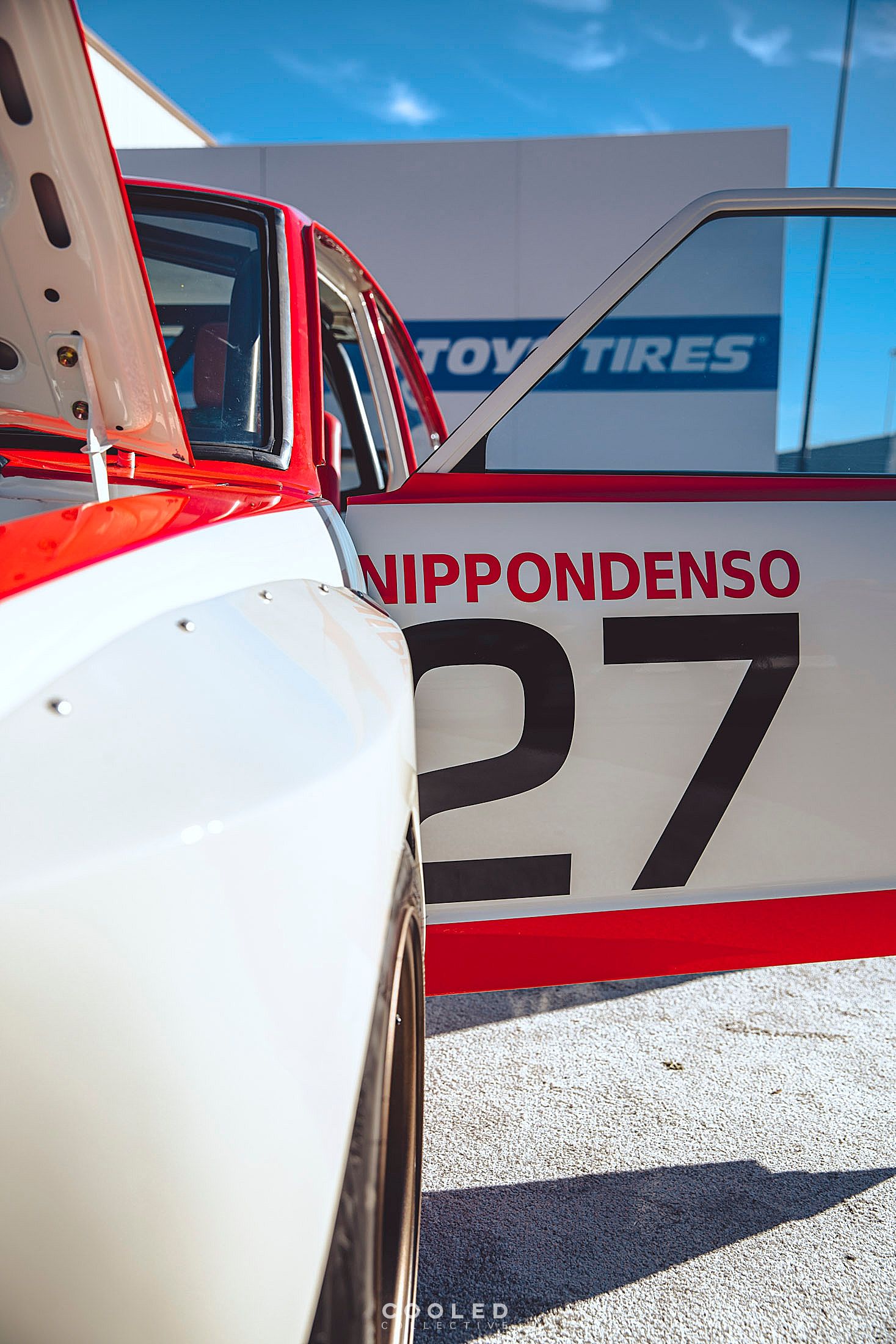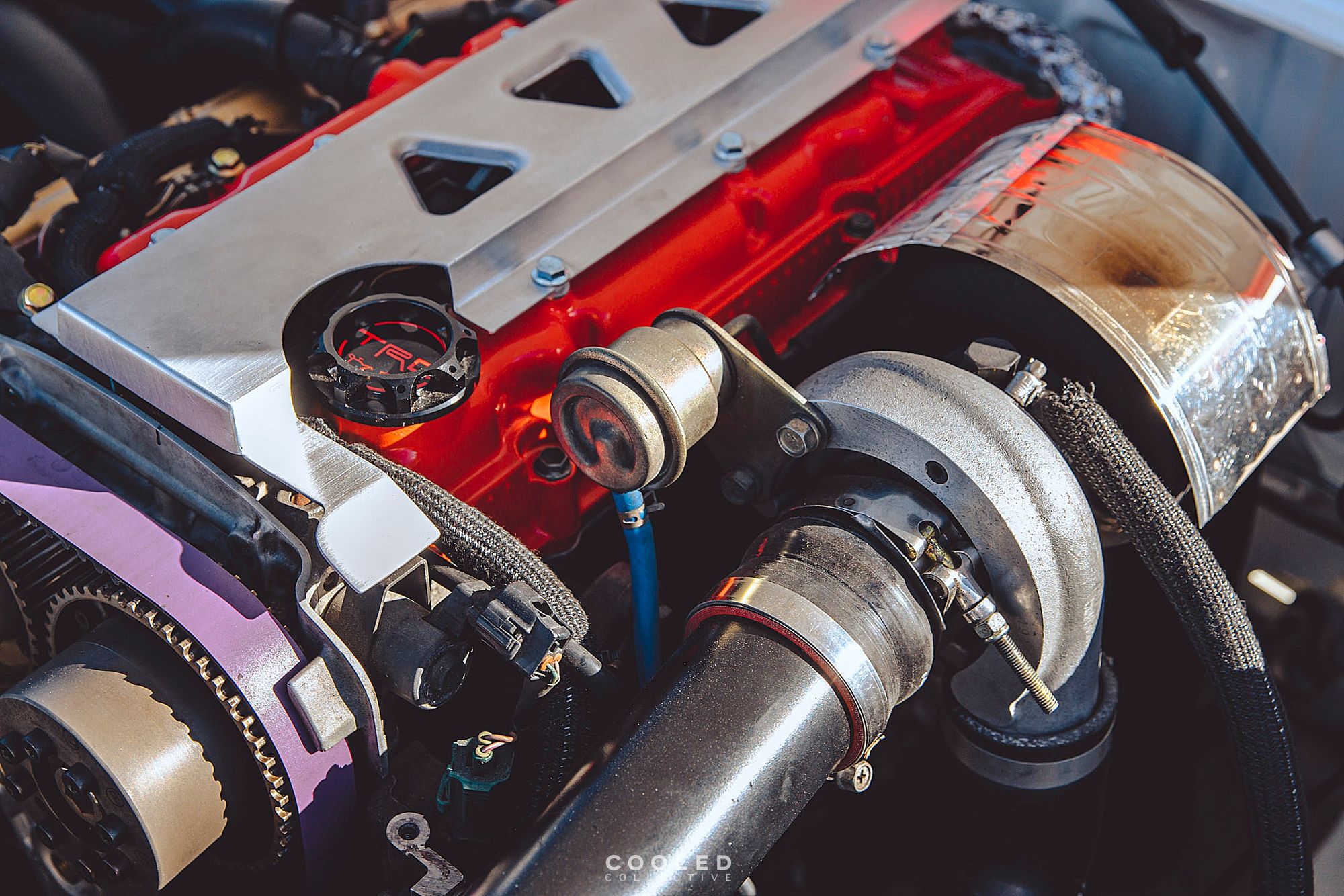 The Beams motor was built JDM of California Inc in the city of Ontario and boosted by a Greddy Turbo. Such power is needed to spin those fat front 14x10 -39 and rear 14x12 -57 Colin Project wheels lol. The seats were also done by the guys at CP and look stunning inside the mango.
I wasn't able to interview Joel very long as it was my very first interview so I will do a follow up interview with him coming up to showcase his build more extensively.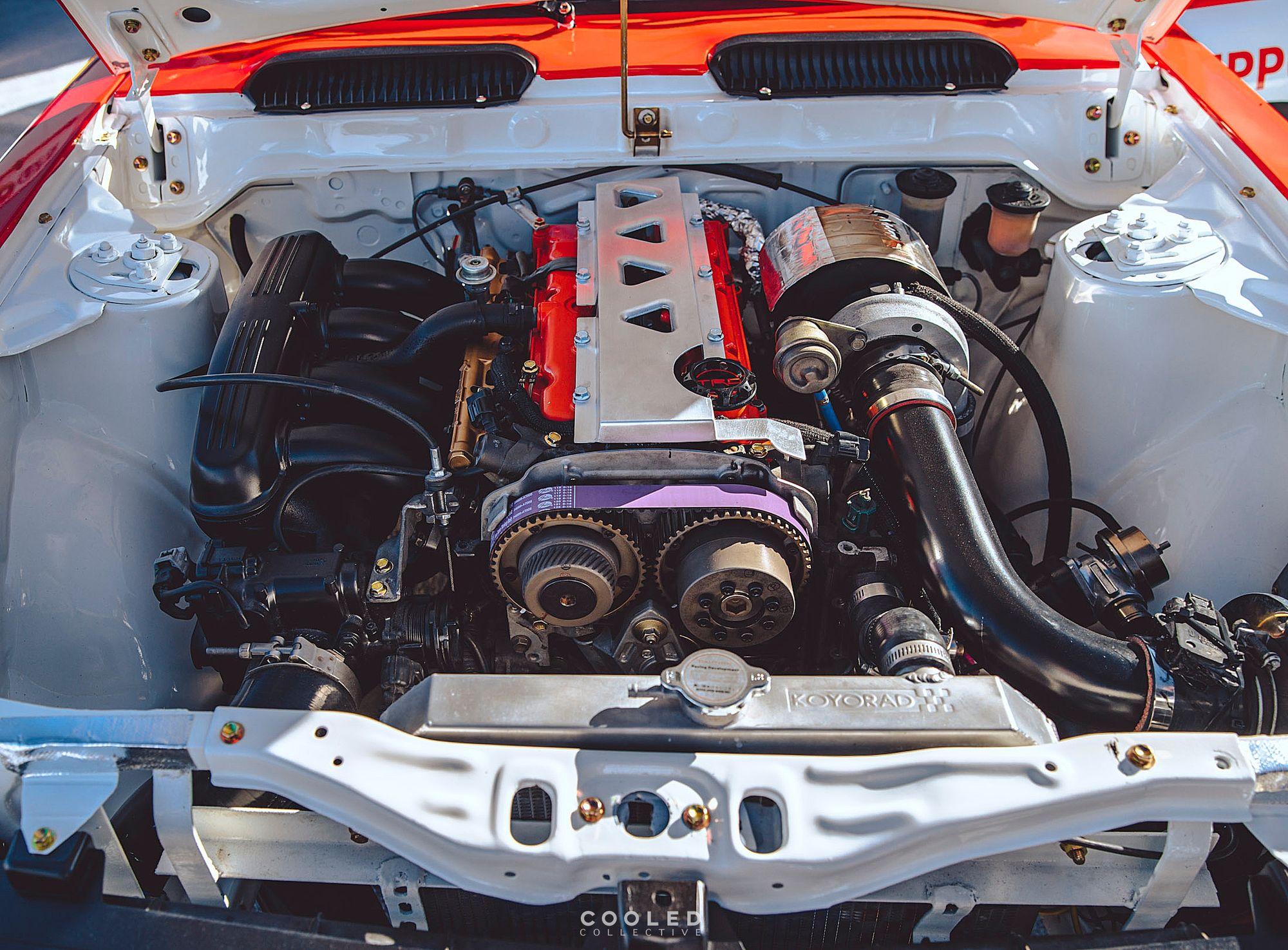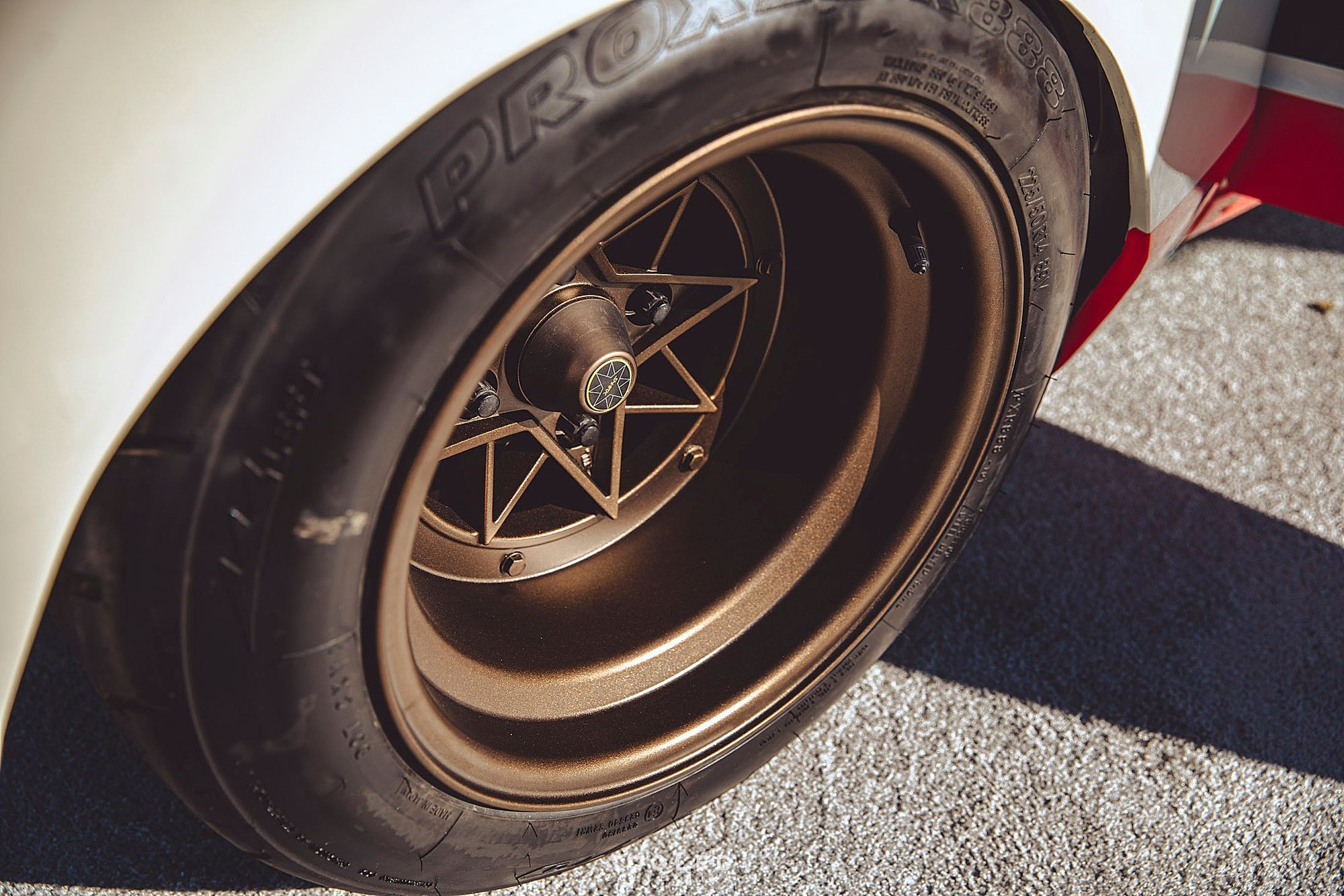 As I moved inside the Treadpass, another car that popped out at me was Pong Ng's widebody 308. Didn't get much details on this other than the snaps. Loving the 5 spoke wheels... always looks great on 80/90s cars.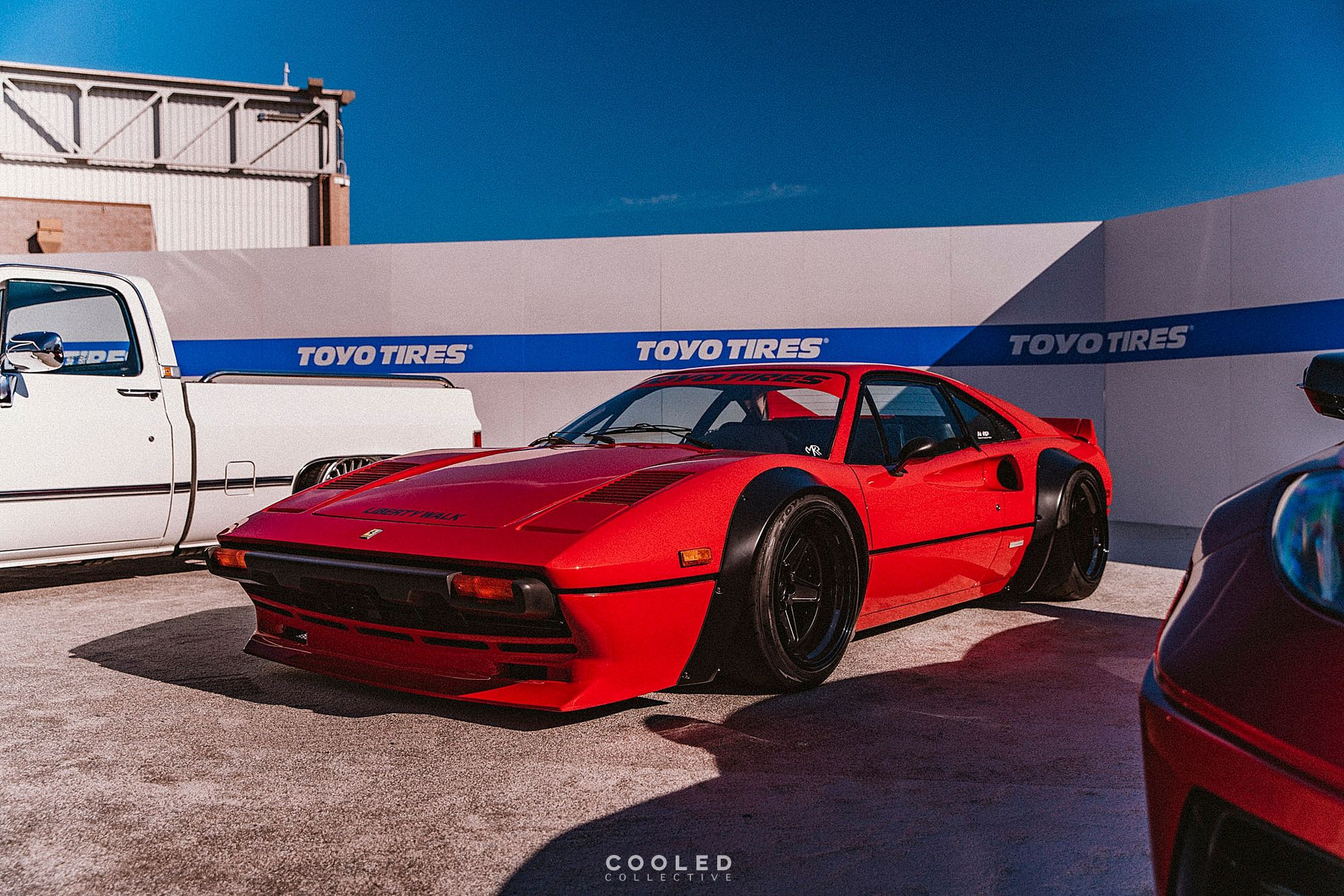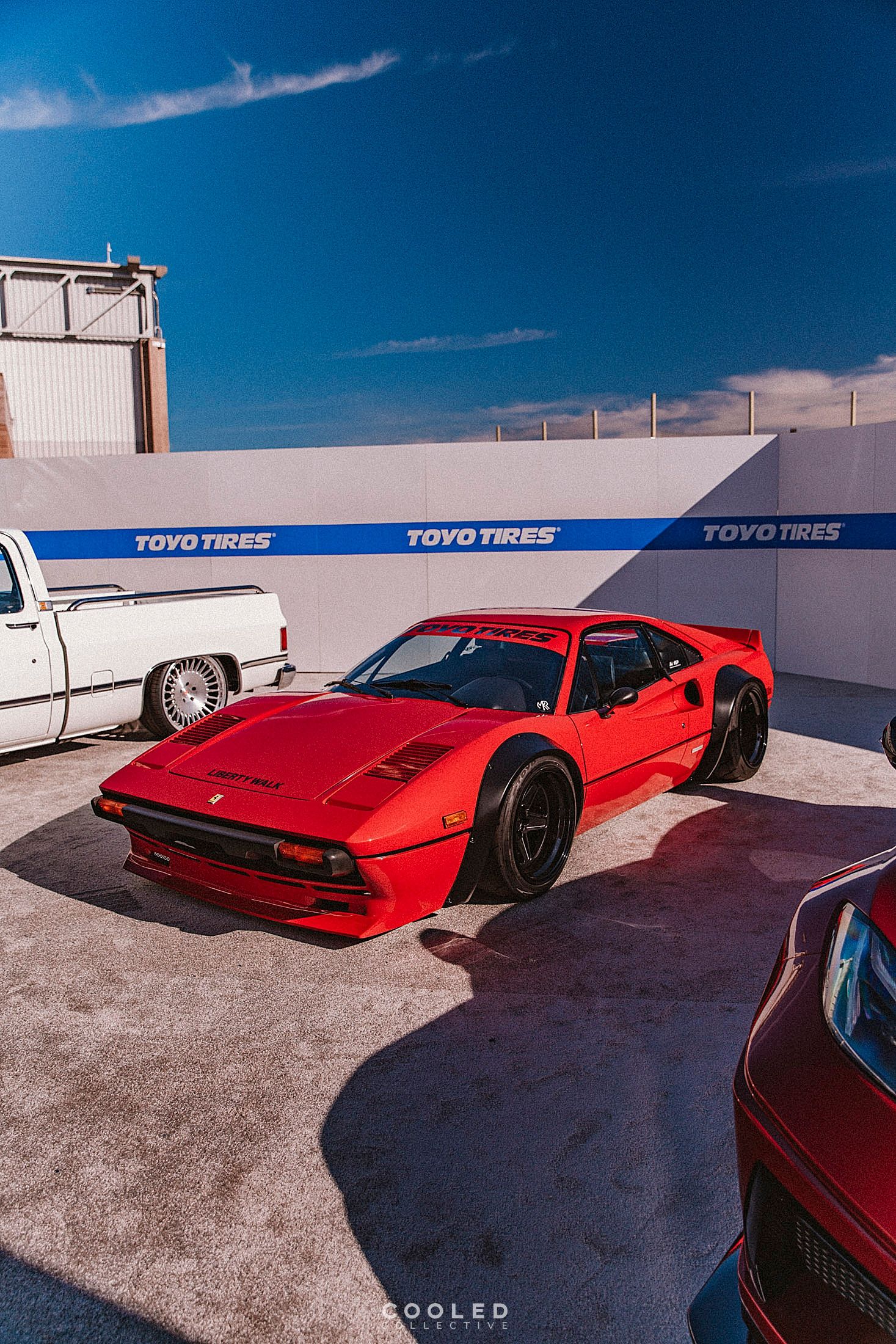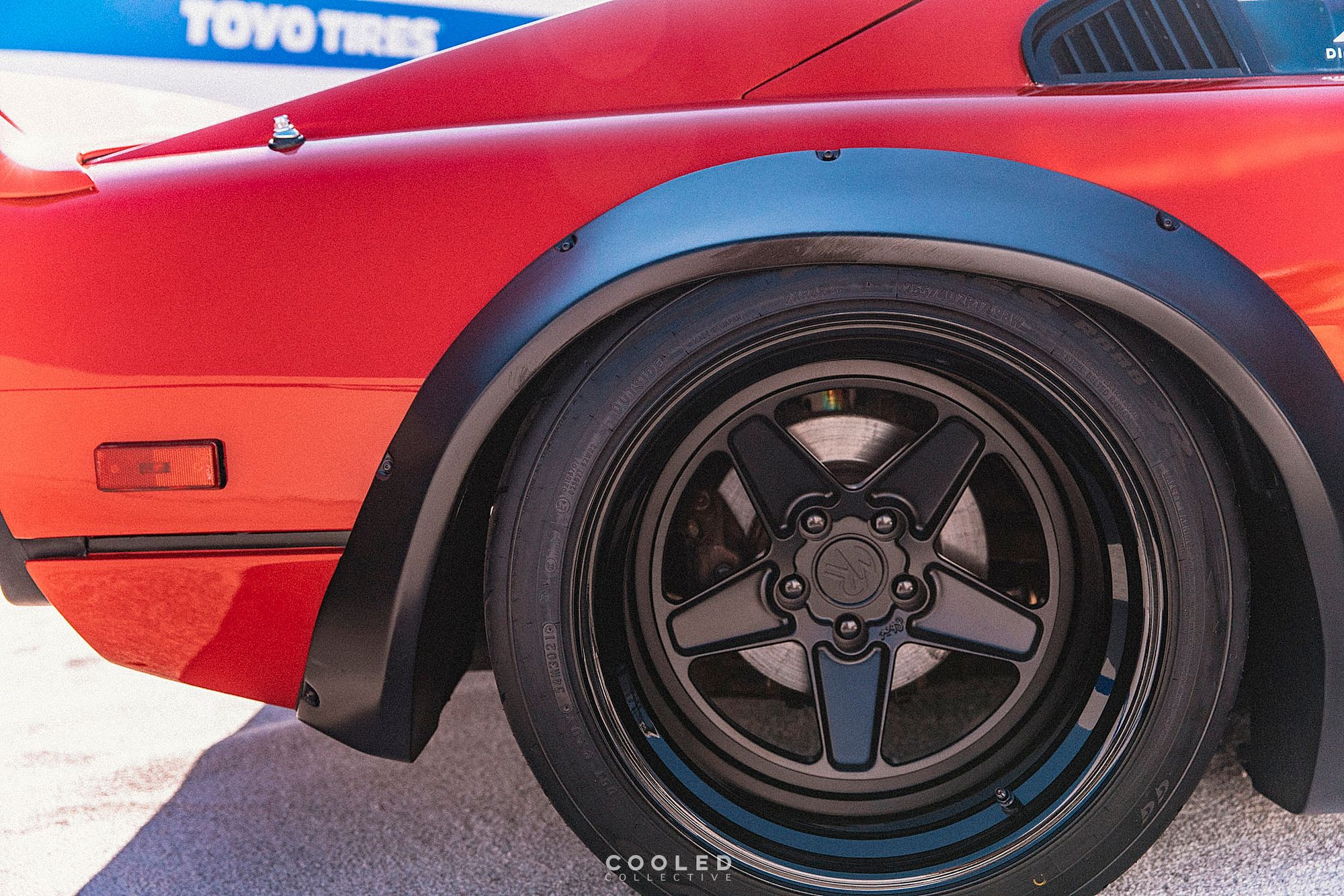 One of the biggest attractions inside the Treadpass was Sakamoto-san's Full Dry Carbon Skyline GTR R32 displayed front and center. It was quite a marvel as you can imagine and even crazier to find out the car was done only days before it landed here stateside, once again SEMA has builders pushing to the very end. I was blessed to have Kenji from Greddy interpret my interview with Sakamoto-san. I asked all about the build and the timeline it took to finish in an interview. That will be linked shortly. For now, some of the details on this incredible build.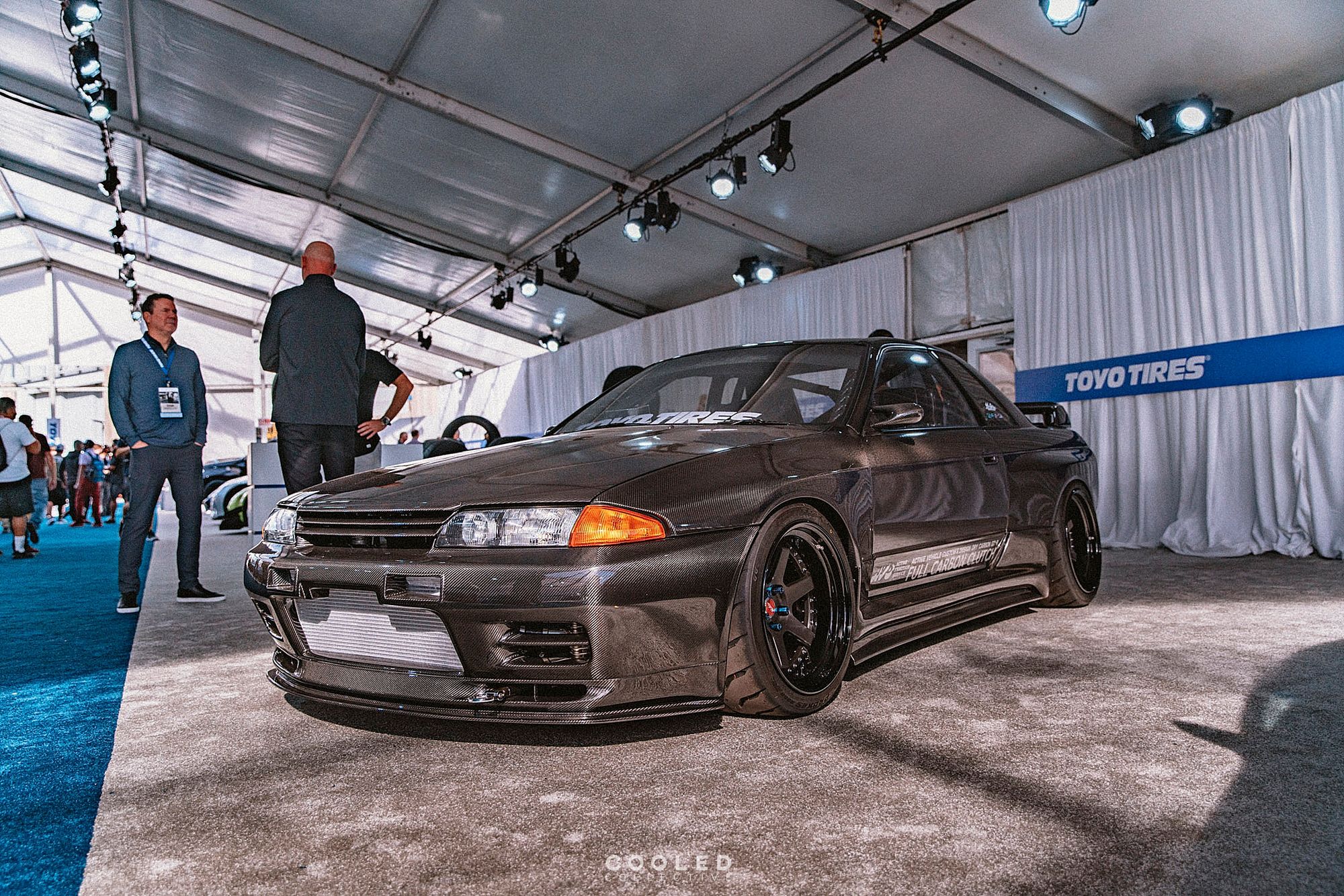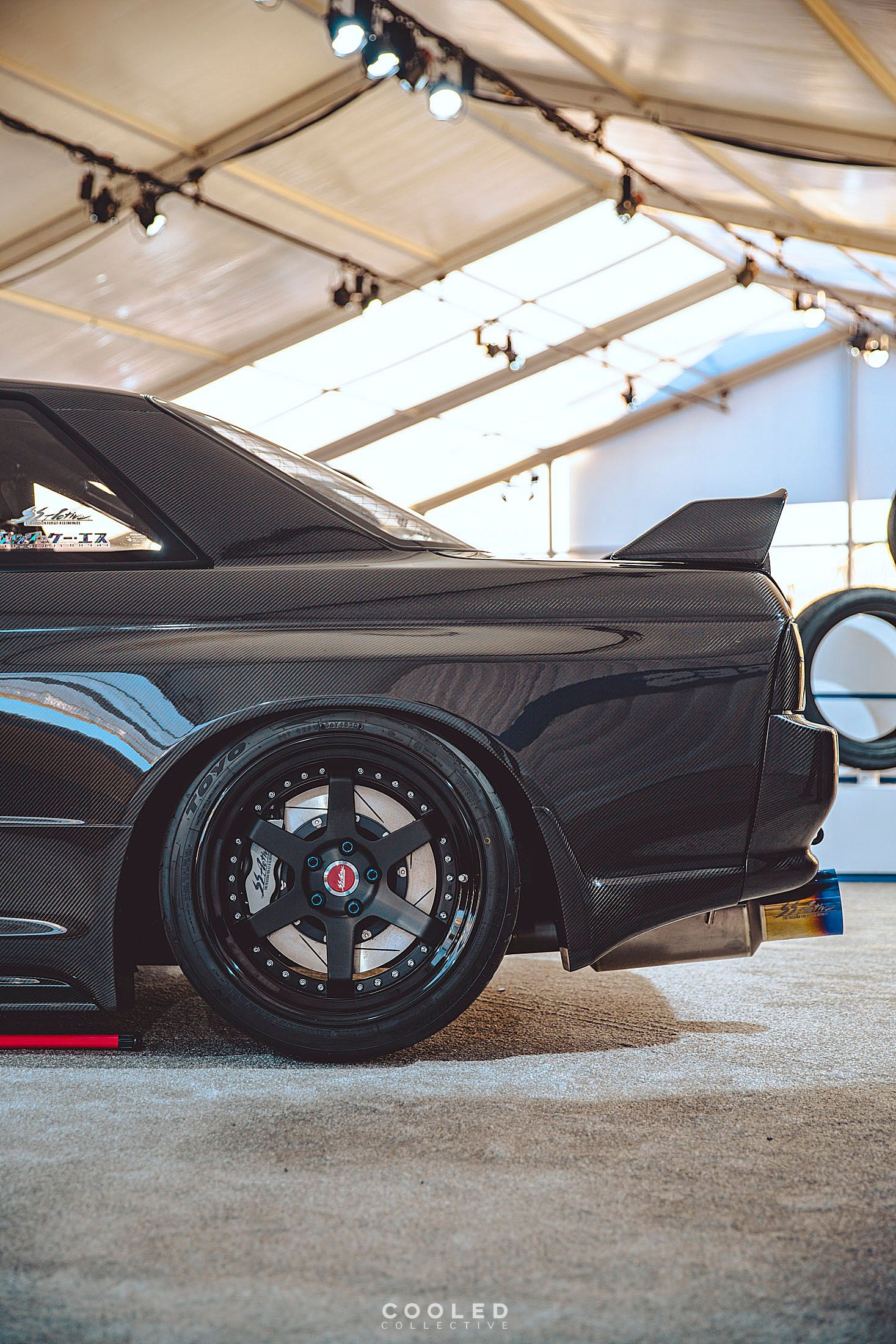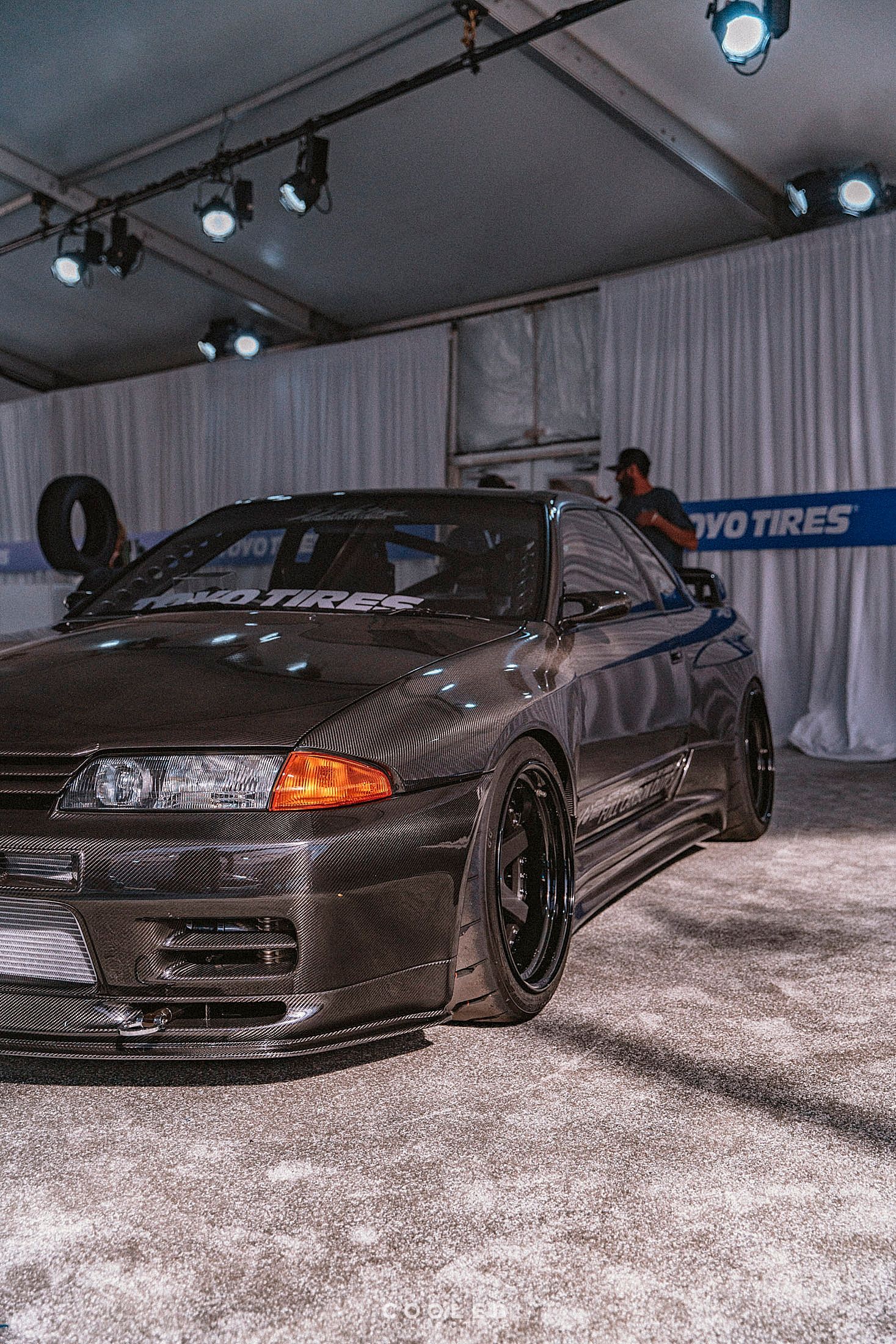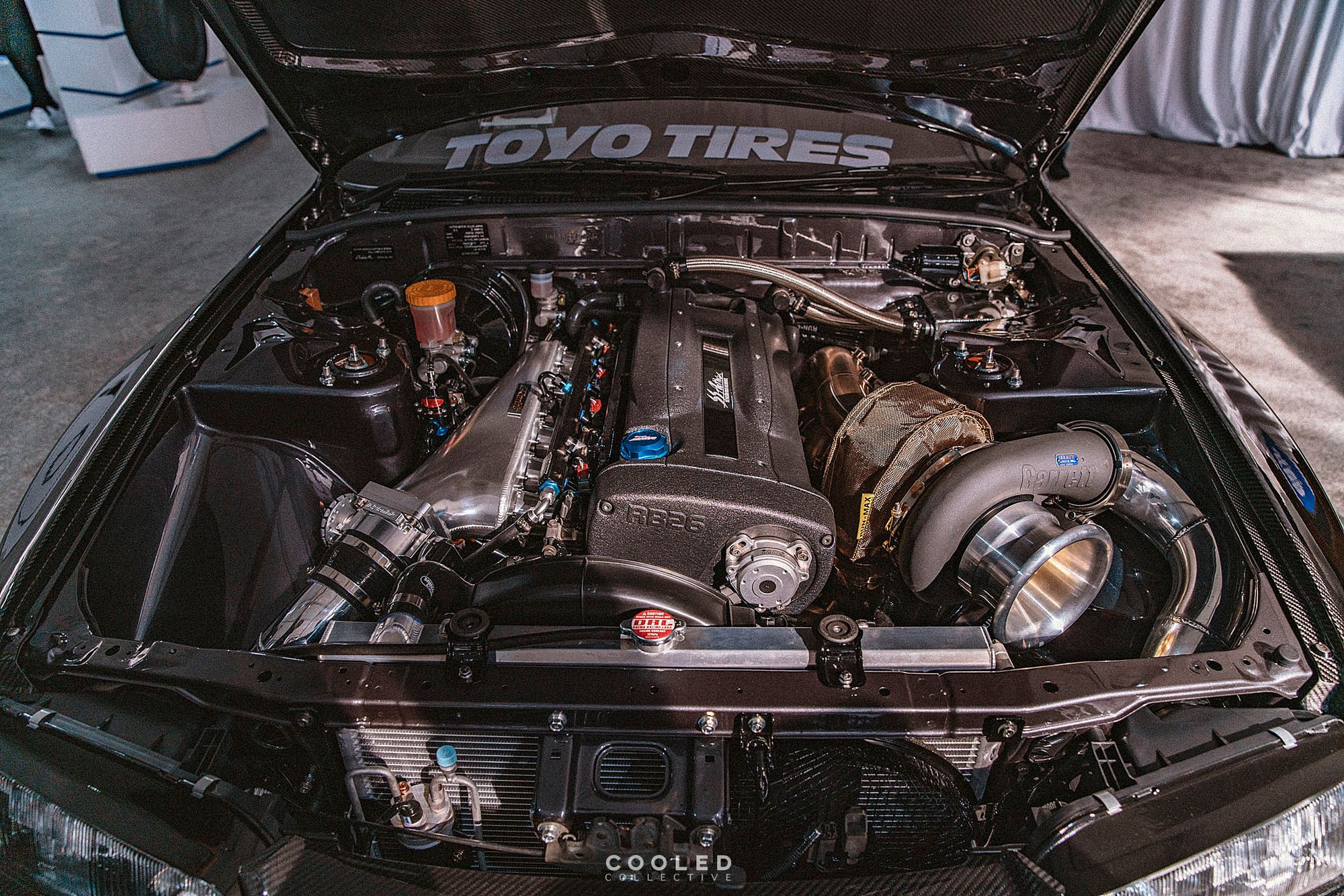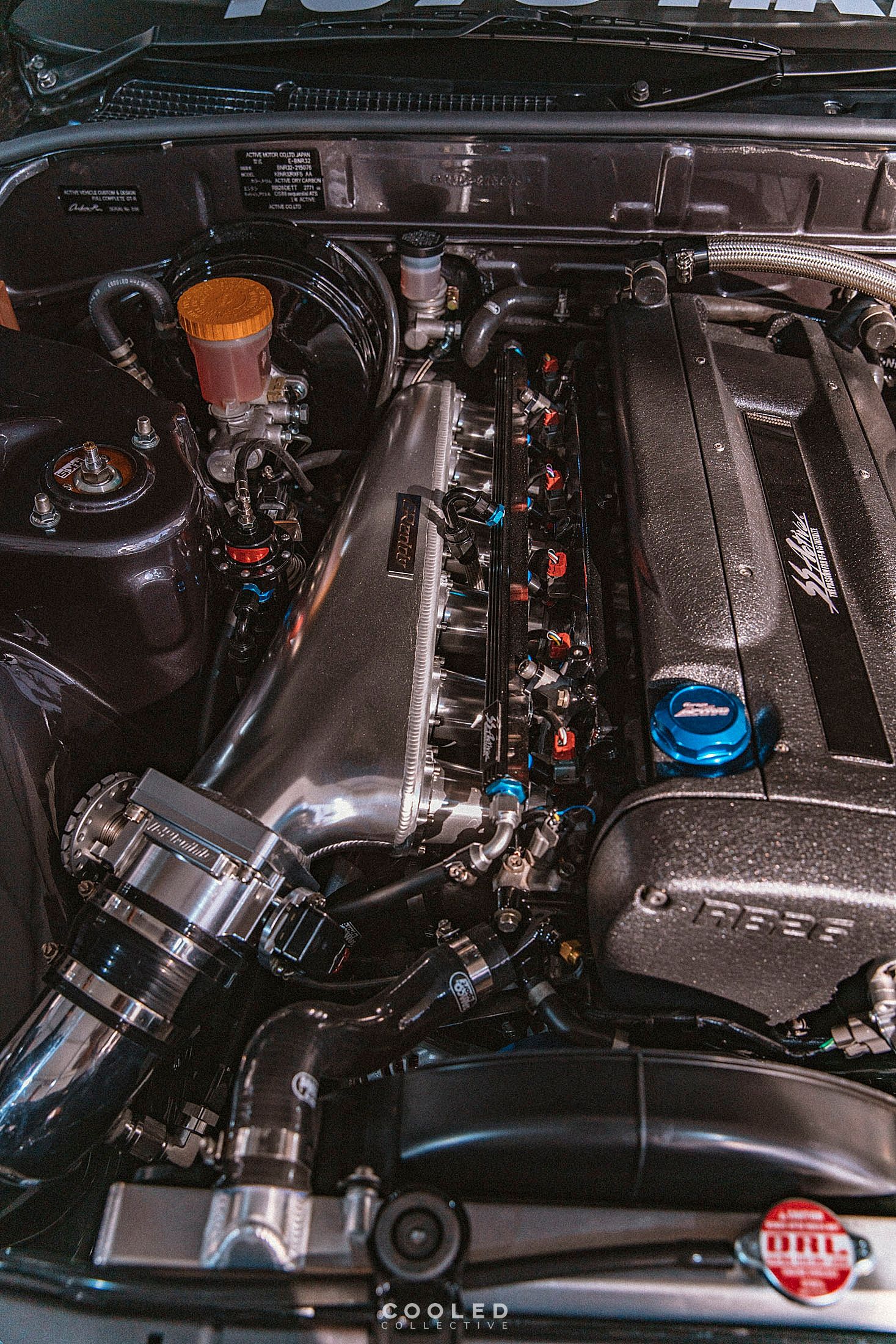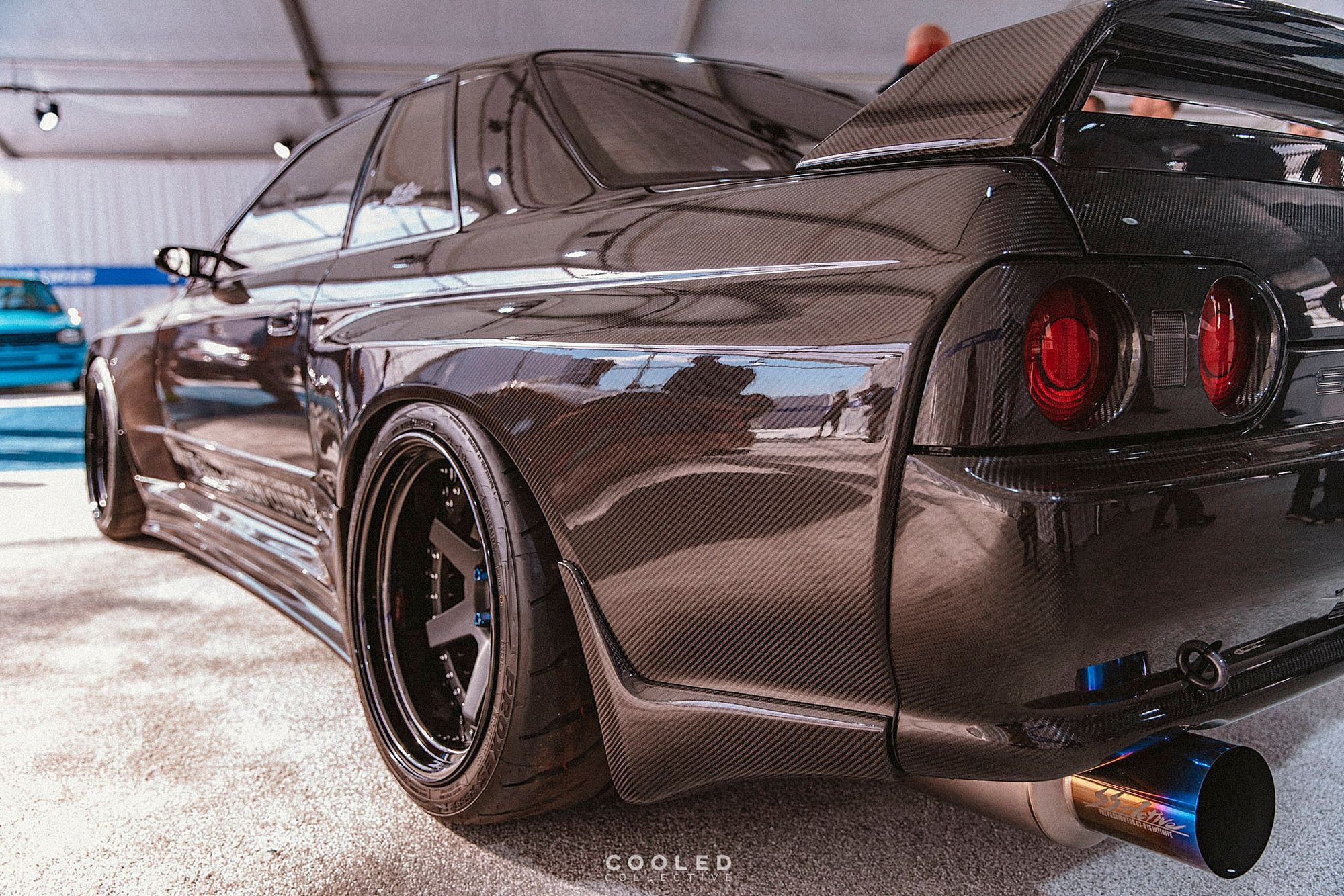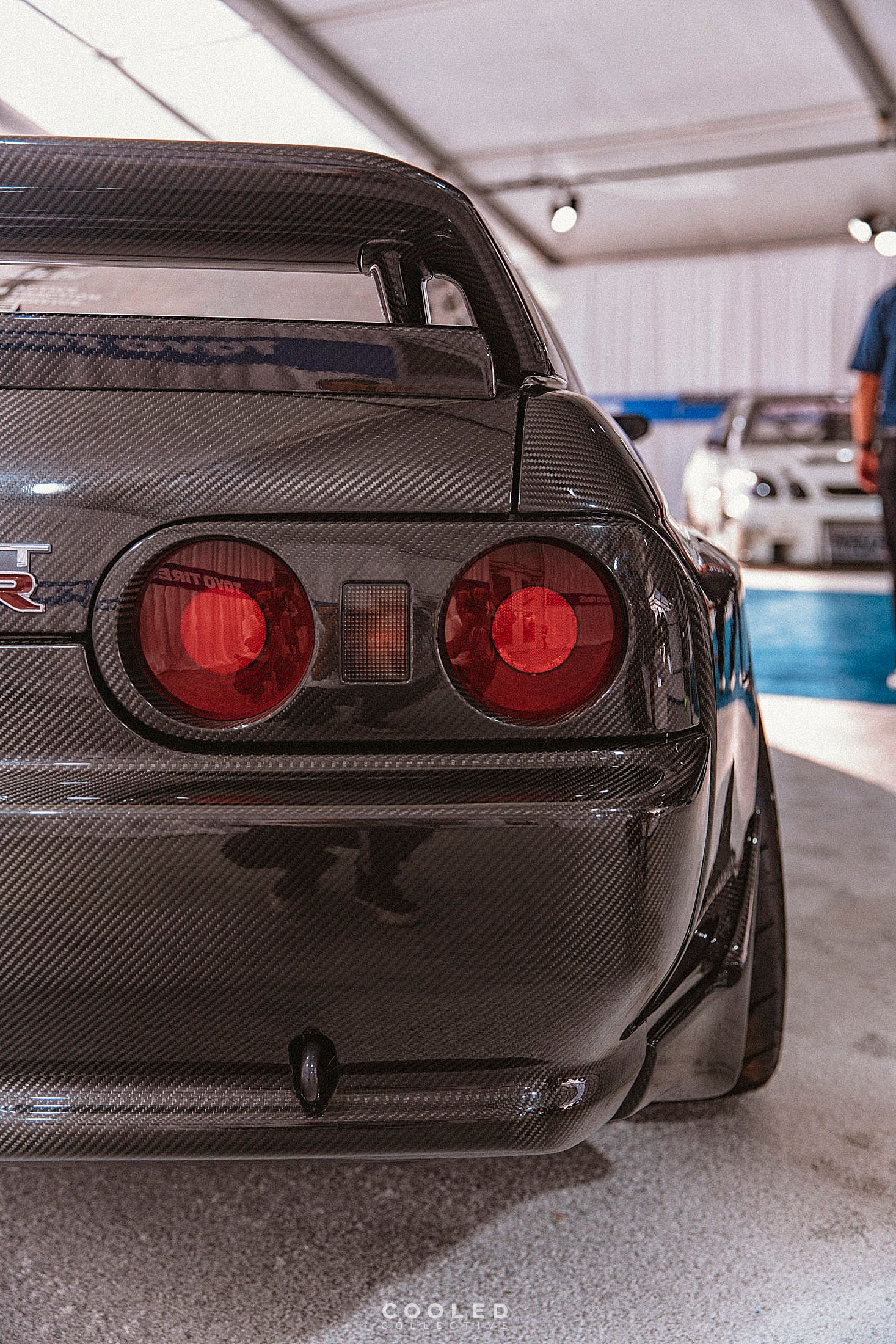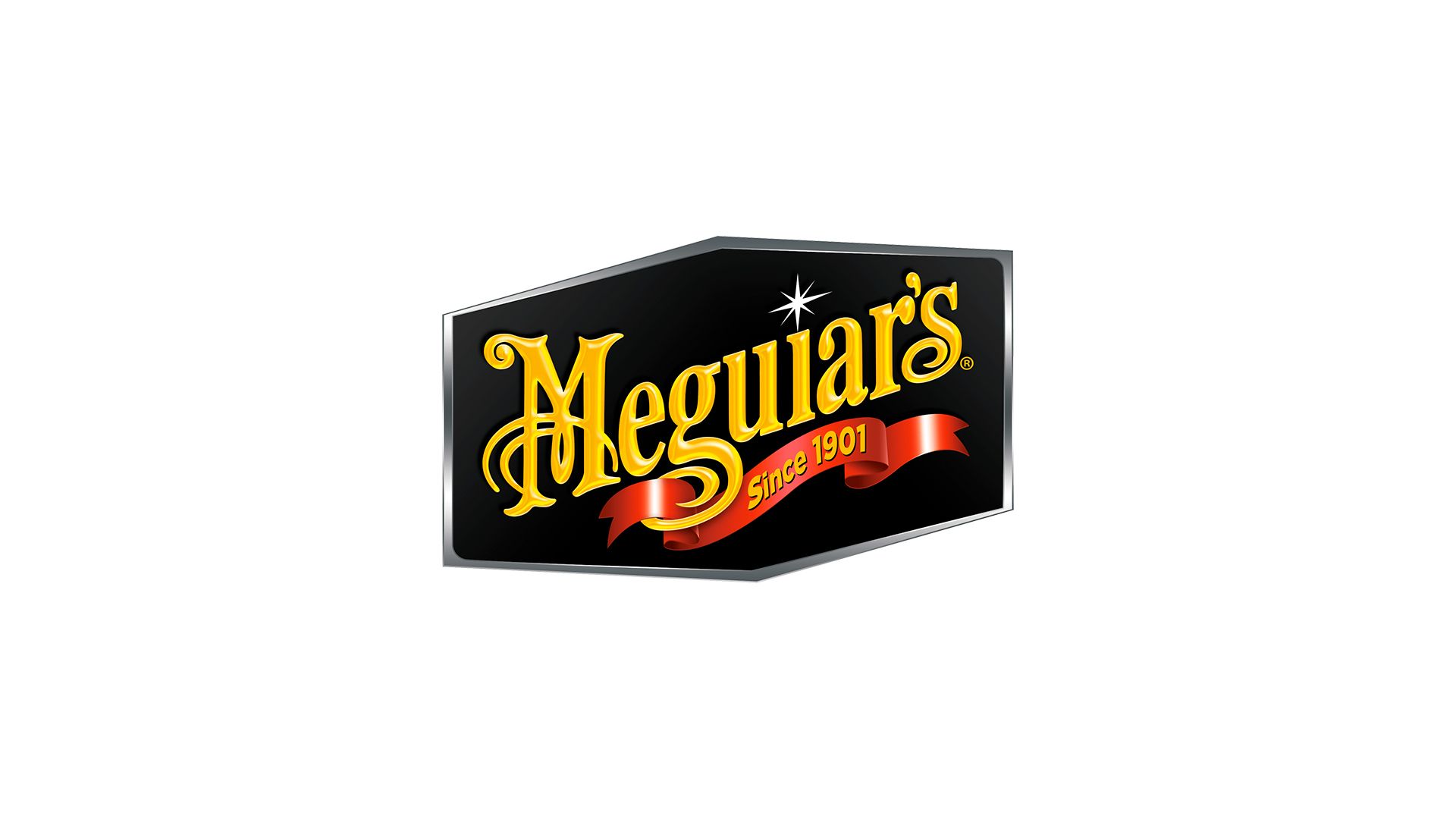 So earlier in the day, I went to go visit my buddy Karl at the Toyo Booth. We just happened to be there as they were giving away the first pin of the day. Coincidently it happened to be JD's 1981 Toyota Starlet where I soon met up with him and Sean from Empire Fabrication to find out more about their project.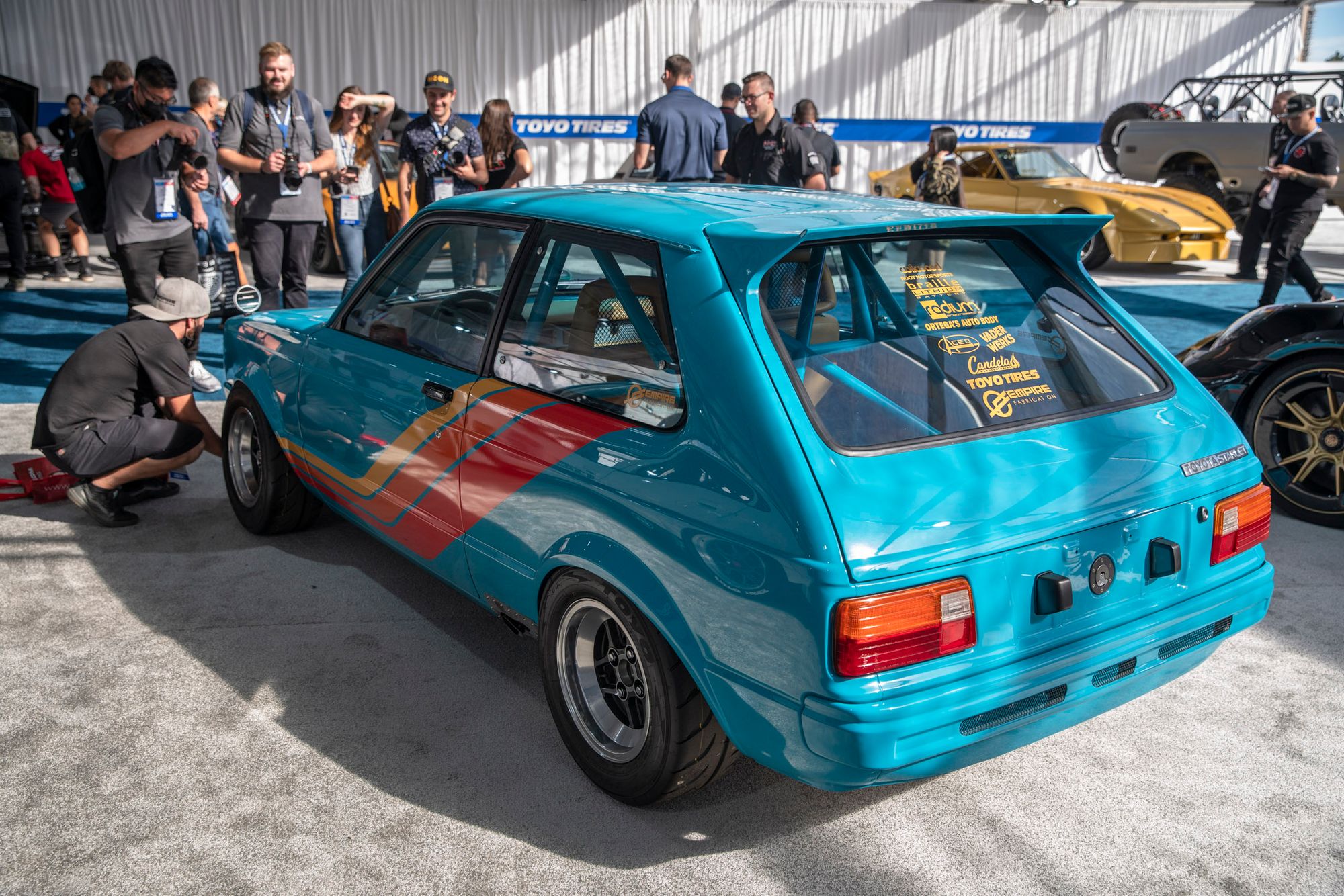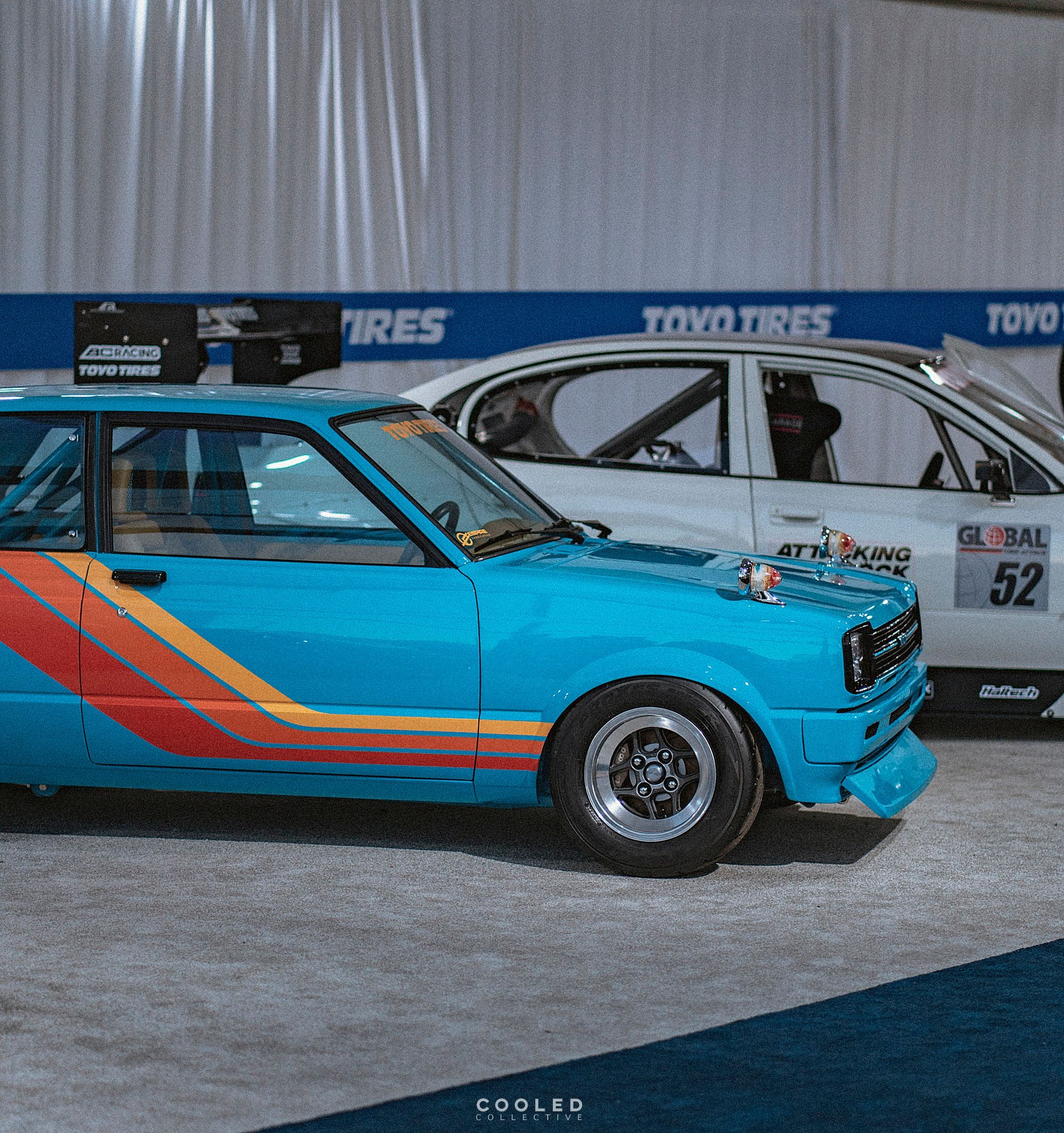 This build was a passion build without a doubt. JD lights up talking about all aspects of the build with his builder Sean. You know they went through it by just asking questions and seeing the joy or anxiety posed by the questions lol. The highlight of the engine bay is the Beams motor with ITBs and custom headers. Sean cleaned up the engine bay quite a bit, removing all of the factory stampings and using mil spec harness to clean up the wiring. Weighing in at 1400lbs, Starlet will have no issues flying to the moon.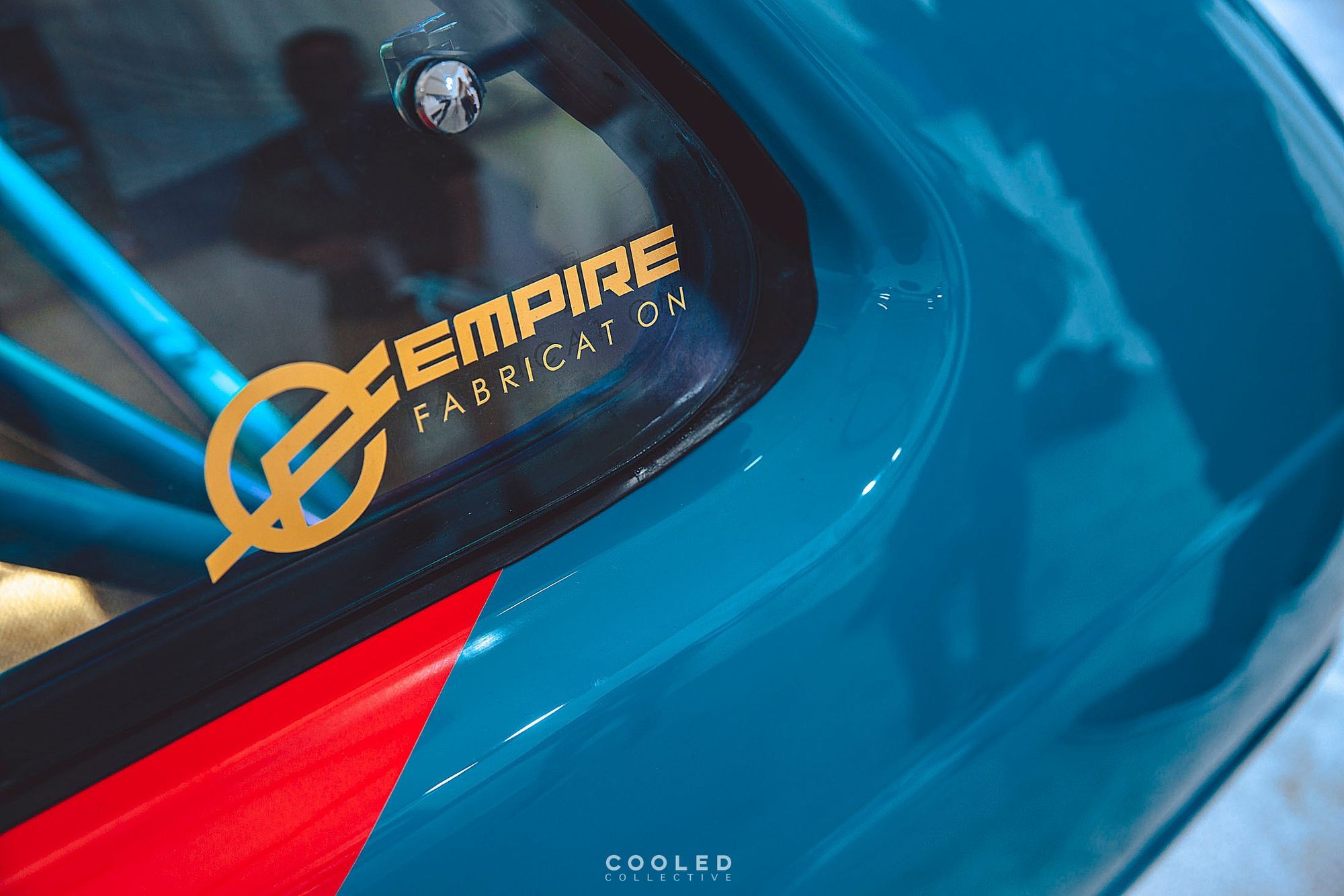 The interior is gorgeous as you can imagine. Roasted peanut butter is a good description for the interior that matches so well with the Porsche Mexico Blue. Wilwood custom floor pedals were installed but not yet set up at the SEMA display but will be addressed  when they get it back to Socal.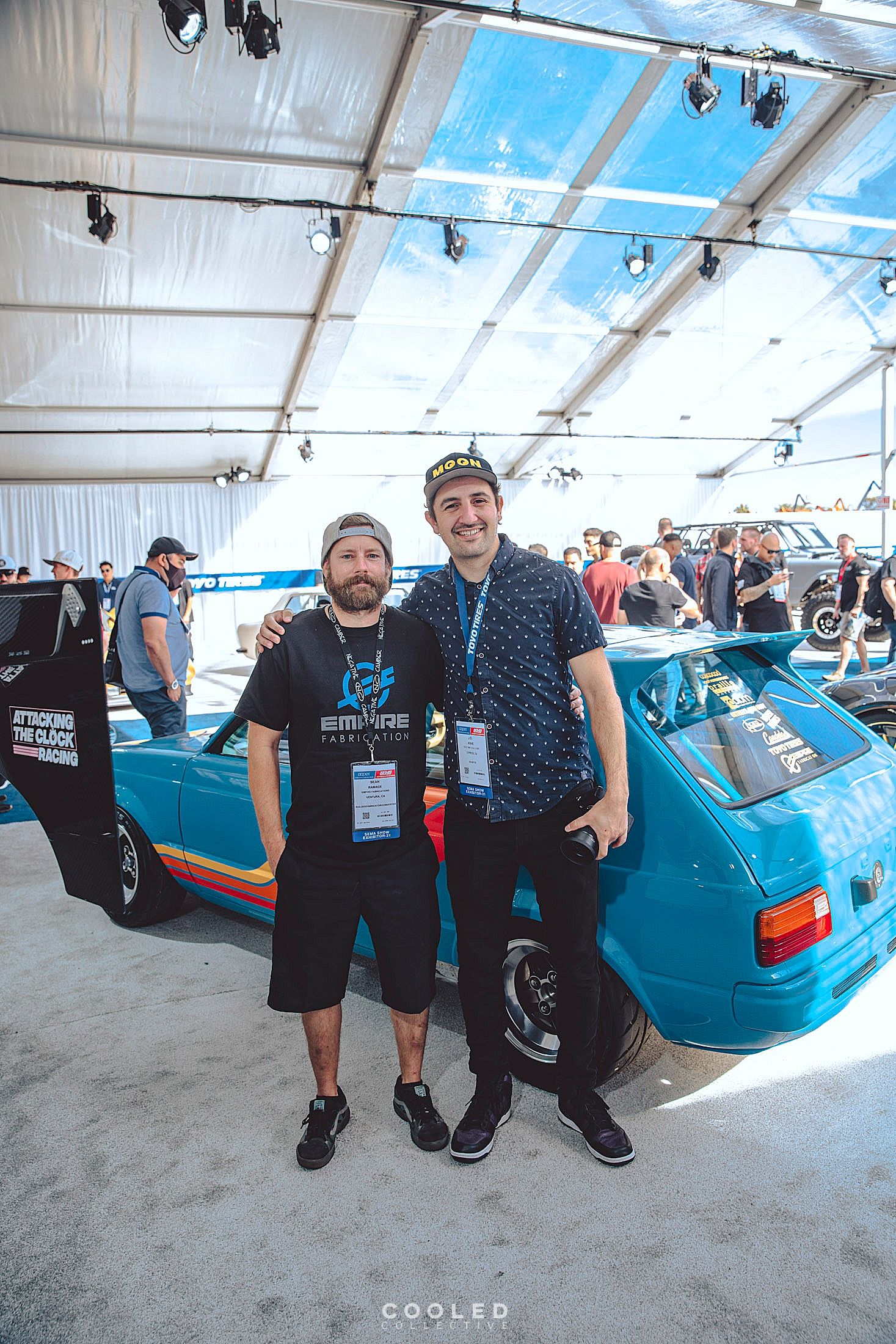 So much details on this amazing build but instead of reading about it, I will have a video coming up soon so you can hear it directly from JD and Sean. Was nice to grab a snap of the two of them along with JD's amazing other half supporting him all the way.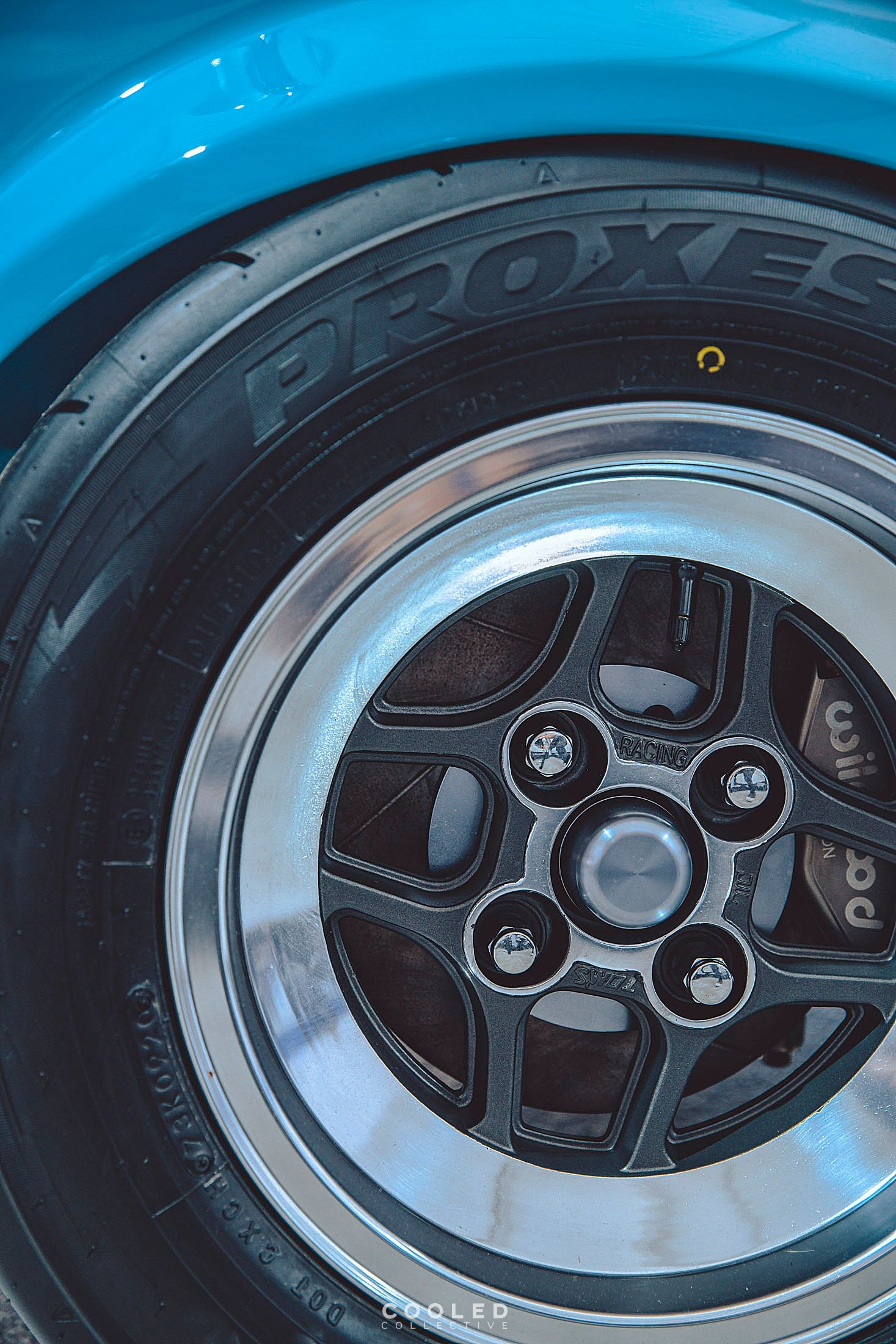 Another build by the homie Hansel at Leen Customs and Tony who built the '73 Skyline sedan for SEMA. Like almost everyone else, the build came down to the wire but managed to get trucked and dropped at the Treadpass. Hansel was hoping to drive the Skyline back home after SEMA was finished.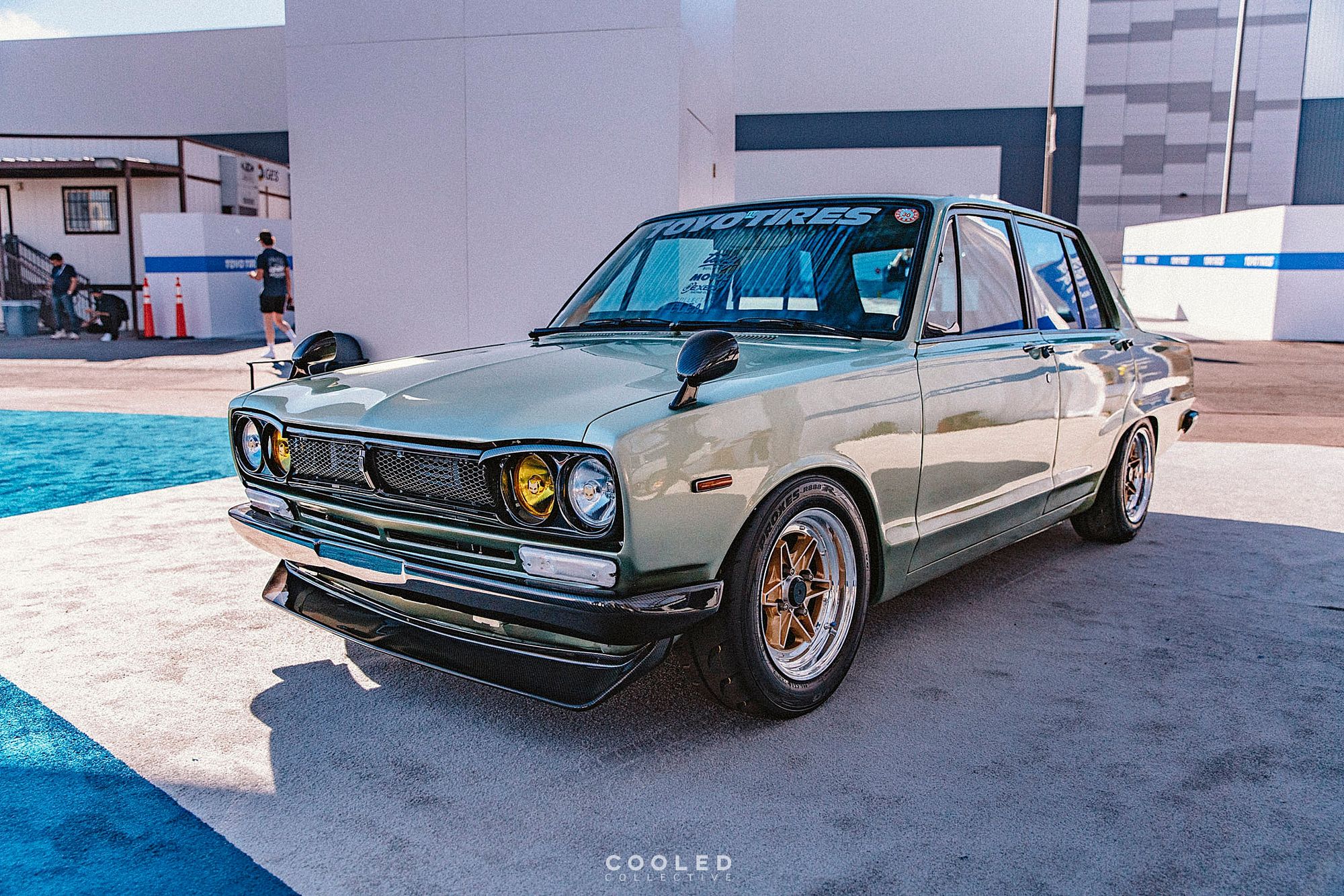 Shipped from Japan and picked up in Texas, when the Skyline arrived in California, Leen hit up Tony to get down to business. With a year, Hansel that thought they had plenty of time until they realized how fast that time flies.
The first thing Hansel did was try to locate a SR20 and once he did, Tony went to work to get custom motor mounts and everything else ended up being custom as well as nothing fit. Since the day of the show, they haven't dyno'd the car but are expecting to be somewhere in the mid 200s.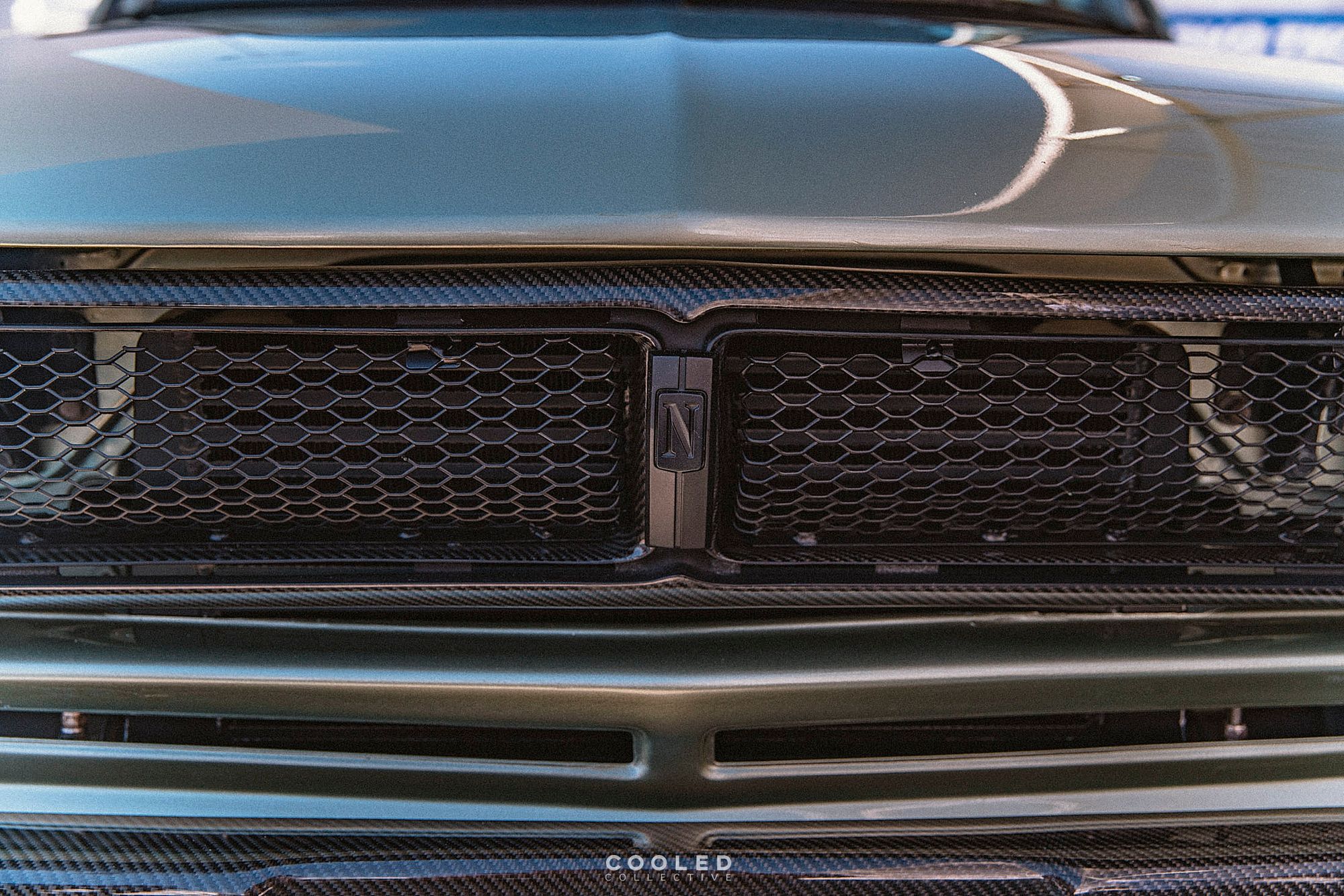 As you can see, a lot of the car had custom Carbon Fiber pieces from Carbon Signal in Dubai.  Love seeing the details up close on this build that play well into the overall aesthetics of the Skyline.
The wrinkle green valve cover really spoke to me as green has been a huge influence on my life in the past 2 years.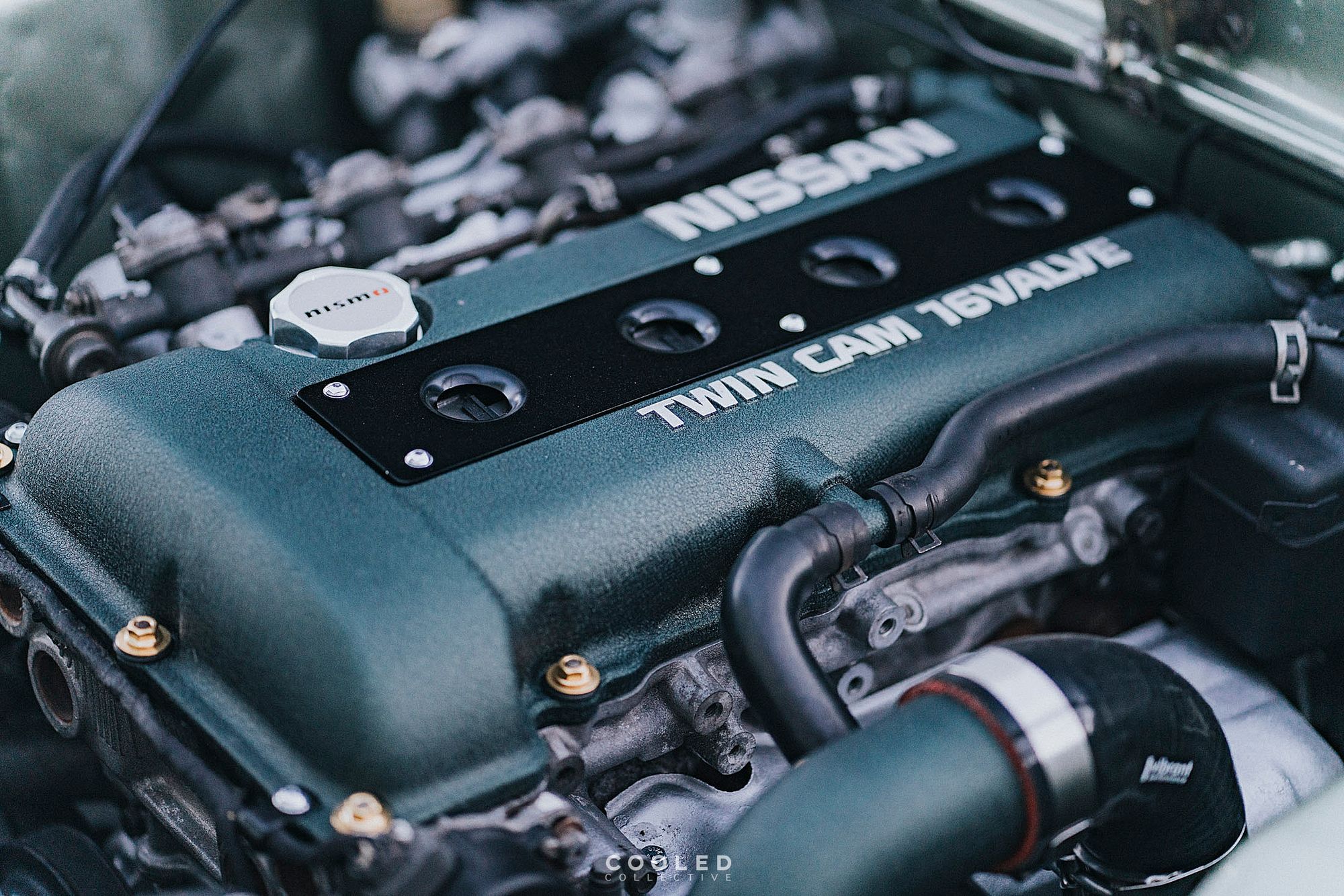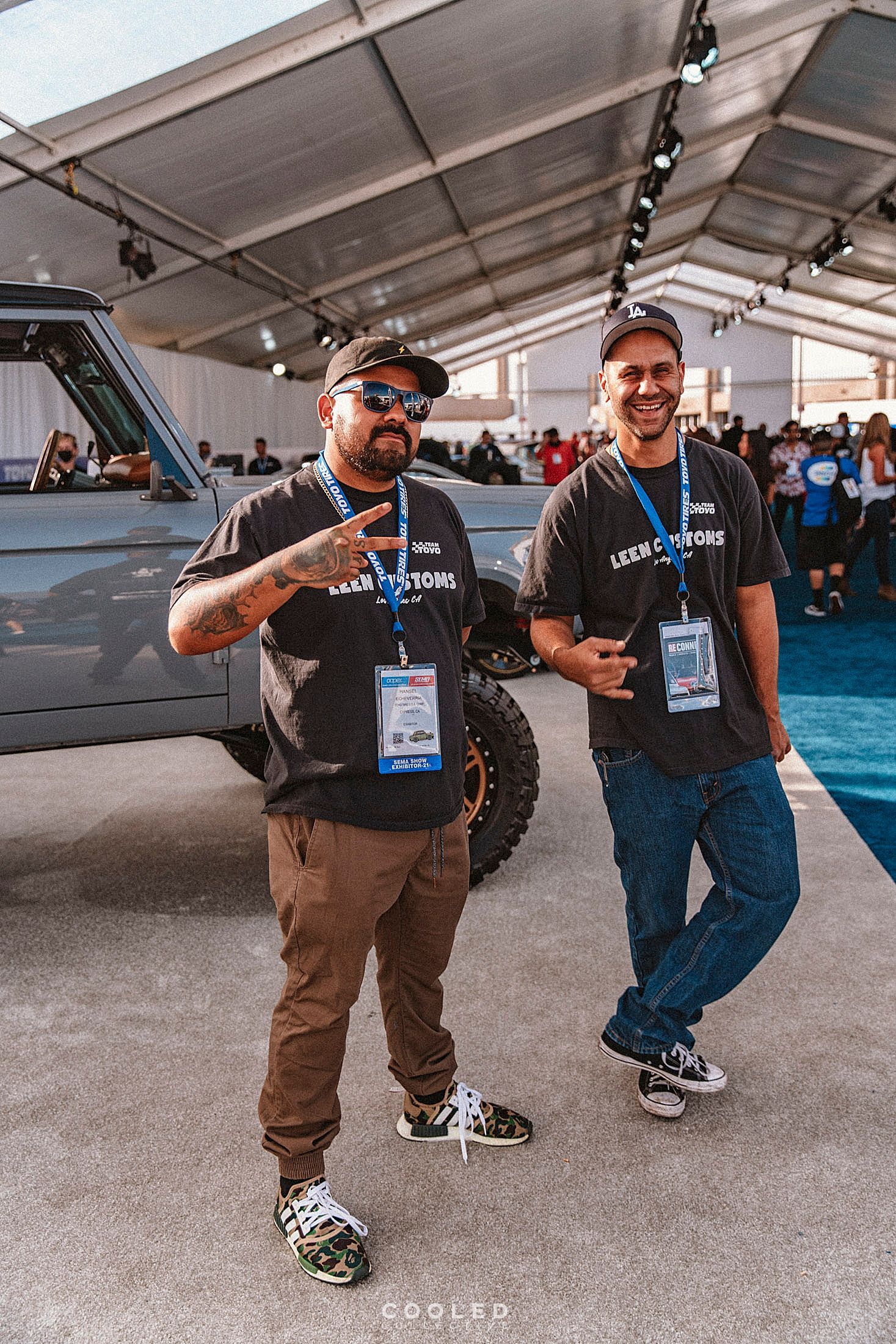 Well that is it for the first segment of the SEMA coverage. I will have a part II coming up shortly. So much to coverage, never enough time!
Big thank you to Meguiar's for your continued support in helping me source my own builds to cover for the Ultimate Passion. You guys have been a true gift in my journey.
Stay tuned.
Drew Manley
http://www.cooledcollective.com
Instagram: @cooled.collective