It's becoming so rare nowadays to come across a business that is ran with great passion and with the utmost integrity. People are losing their ways because people are blinded by profits and have little regard for quality and patience. Great things come with time and some things are not meant to be rushed.
For those of you who don't know who Rod Emory/Emory Motorsports, well you better take note cause he is the man when it comes to all things Porsche 356. He was destined to do what he is currently doing from the birth. His grandfather started Valley Custom back in the 40's and was well known for channeling and sectioning cars that had a very subtle but noticeable look from their stock counterparts. Rod's father continued the tradition with a small garage and ultimately started the Baja Bug craze when he gave new life to Bug's that were otherwise worthless from being an accidents. His father eventually started a Porsche parts business where Rod grew up being surrounded by car parts which basically were like Legos to him. Check out his piece on Jay Leno's Garage by clicking (https://www.youtube.com/watch?v=jwln2ji-yOE)
He started his first 356 build at the age of 14 years old. If you were to ever accidentally walk into Rod's garage and were looking for the owner, you may actually walk right past him. For all of the experience Rod has, you would have no idea cause Rod looks very young. Mid to late 30's but has the knowledge of someone in their 60s. He is a walking, talking history book for all things 356 and with this car growing ever so in popularity, the name Emory will be synonymous with 356.
Since I have been in the marketplace for a Porsche 997.1 GT3 for the past 6 months, a purchase has been derailed by shortage of supply, purchase of a 964, patiently waiting for my S2000 to sell, etc but as we all know, life has it's reasons. Now I have been reconsidering the purchase of a GT3 for a 356 coupe. I have always loved the designs of the 356 convertible, especially watching it on Top Gun and Dylan McKay on the original 90210. However the prices of 356 convertibles are in the mid $200k range and way out of my budget. When I found out coupes were much cheaper, it started to dawn on me that one day I would add it to my collection.
A buddy of mine who I will not mention, has been dreaming of vintage Porsches heavily for the past year. He is into 912s and SCs but it wasn't until you sent me a photo of the Emory 356's that it really caught my eye. I mean these gems were drop dead gorgeous and when I found out that Rod Emory started the whole Outlaw term and had them beefed up from 60hp to 180/200hp, I was game.
I made a quick call to Emory Motorsports where I was pleasantly surprised that Rod himself picked up the phone. Not only that, he was super genuine and helpful in his conversations. When I found out his builds were "a tad" out of my budget, I still wanted to do what I could to see these cars in person and to meet the legend himself. I asked Rod to check out my website and see if he would be down to let me come by and perhaps shoot the garage. Rod accepted but I am sure he did it as a kind gesture however I know that he doesn't do something like this very often. So I was stoked and blessed for my appointment.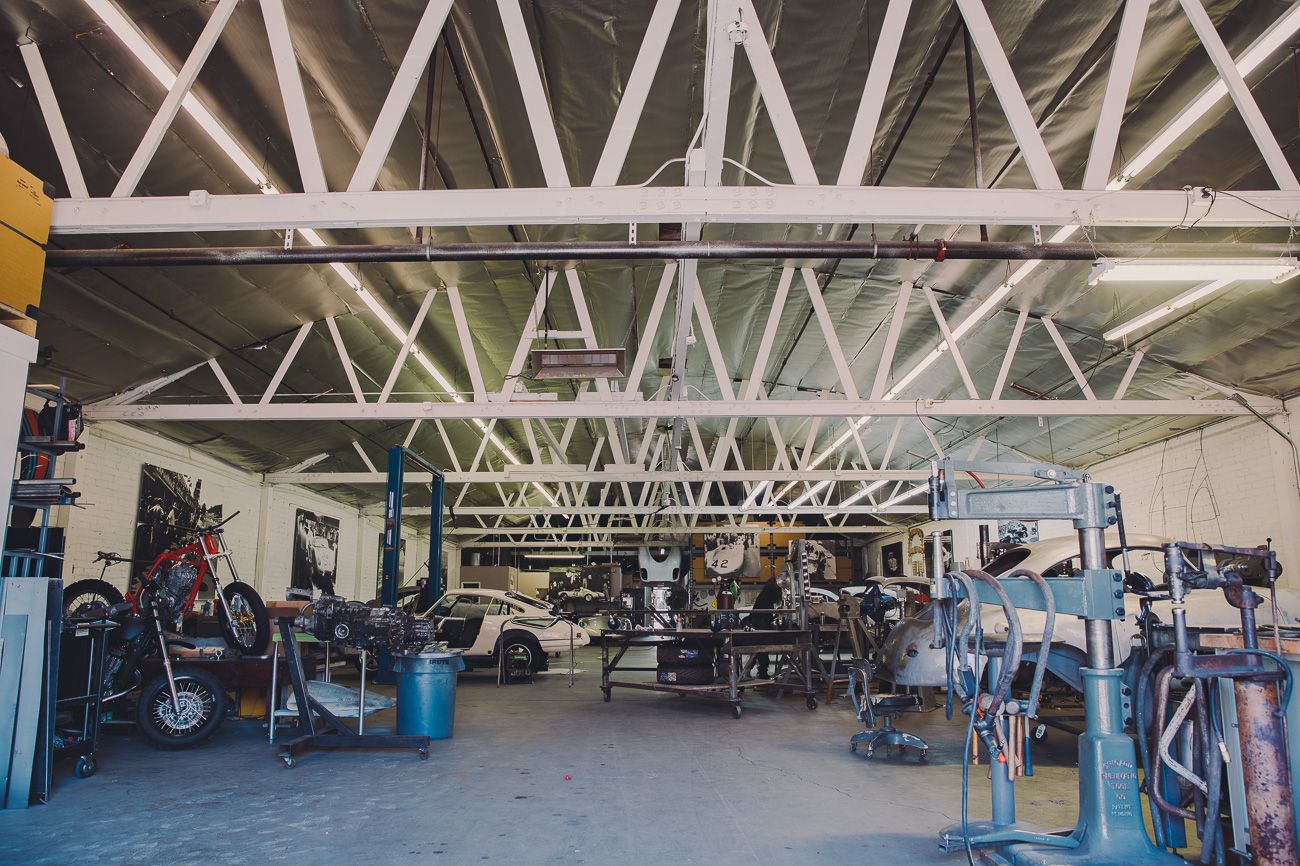 I confirmed with Rod in the morning of our "date" to see if we were still on and after the green light, I invited a buddy of mine who is in the market for older Porsches and has a lot of experience with vintage aircooled VWs.
When we got there and walked up to the entrance, I started to become very excited as I could see how amazing this hidden gem was filled with goodies that grown men like me drool over. Of course I was getting text messages from people who knew I was gonna be here wanting minute to minute updates. Of course I kindly ignored them as Paul and I was lost in the space of amazingness.
What I loved most about meeting Rod was that he is the same guy on all the online videos and in person. So many people have tv personalities and in person are very different. Rod took 90 mins out of his day to show Paul and me around his shop, give us the history of his life in connection with the 356, the history of the many amazing 356's in the shop, old and present builds. It was surreal to say the least.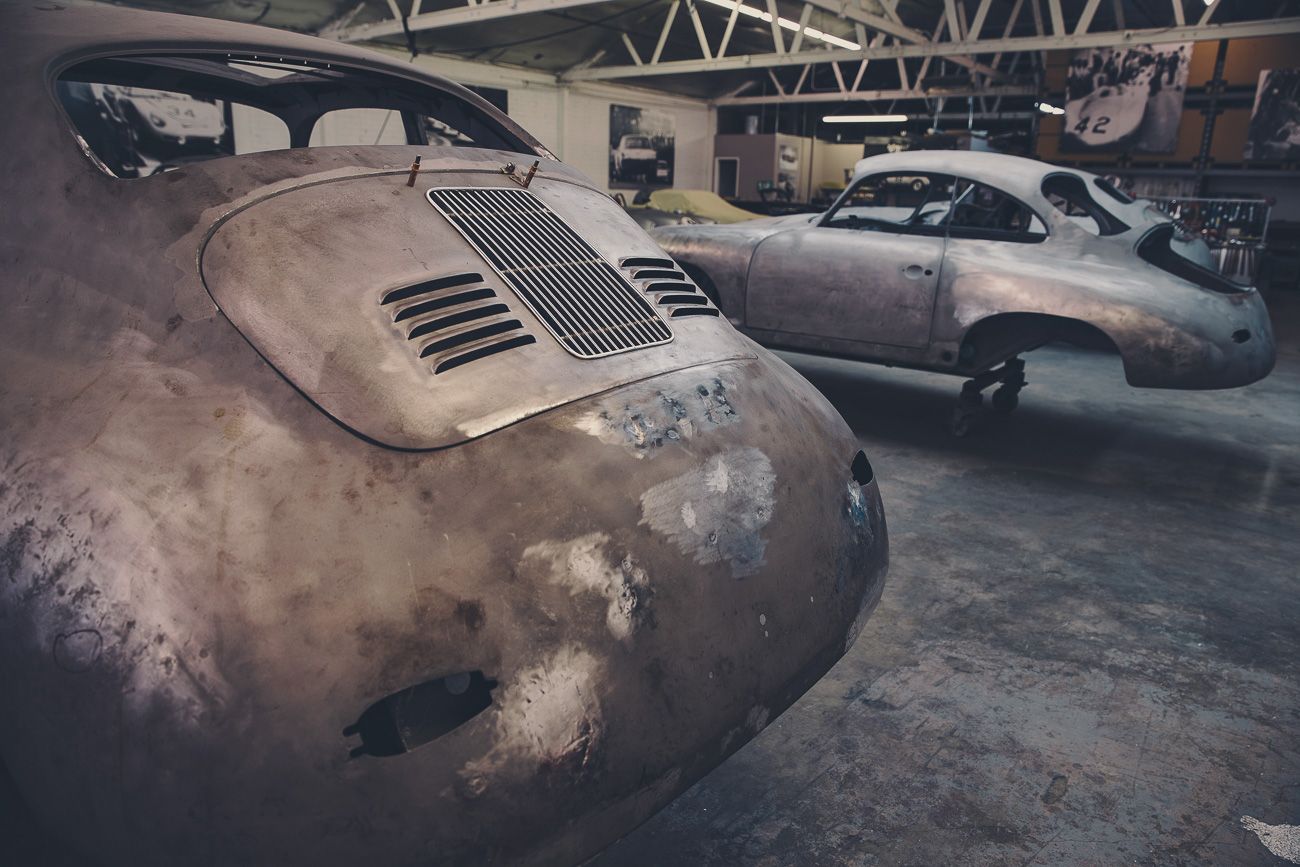 Rod understands the ideal of quality and time and not being overwhelmed by quantity. He only builds 7-9 cars a year so he is picky about what comes in. He wants the builds to represent his artistry to the fullest. I loved him showing us how the cars go down a spot every time it finished rust repair, suspension mods, mod adjustments, etc. Plenty of room for their technicians to move around and get the work. It was a nice cool working environment. I never once felt like there was a whip out and technicians were getting whipped to get the job done. It was all a harmonious balance.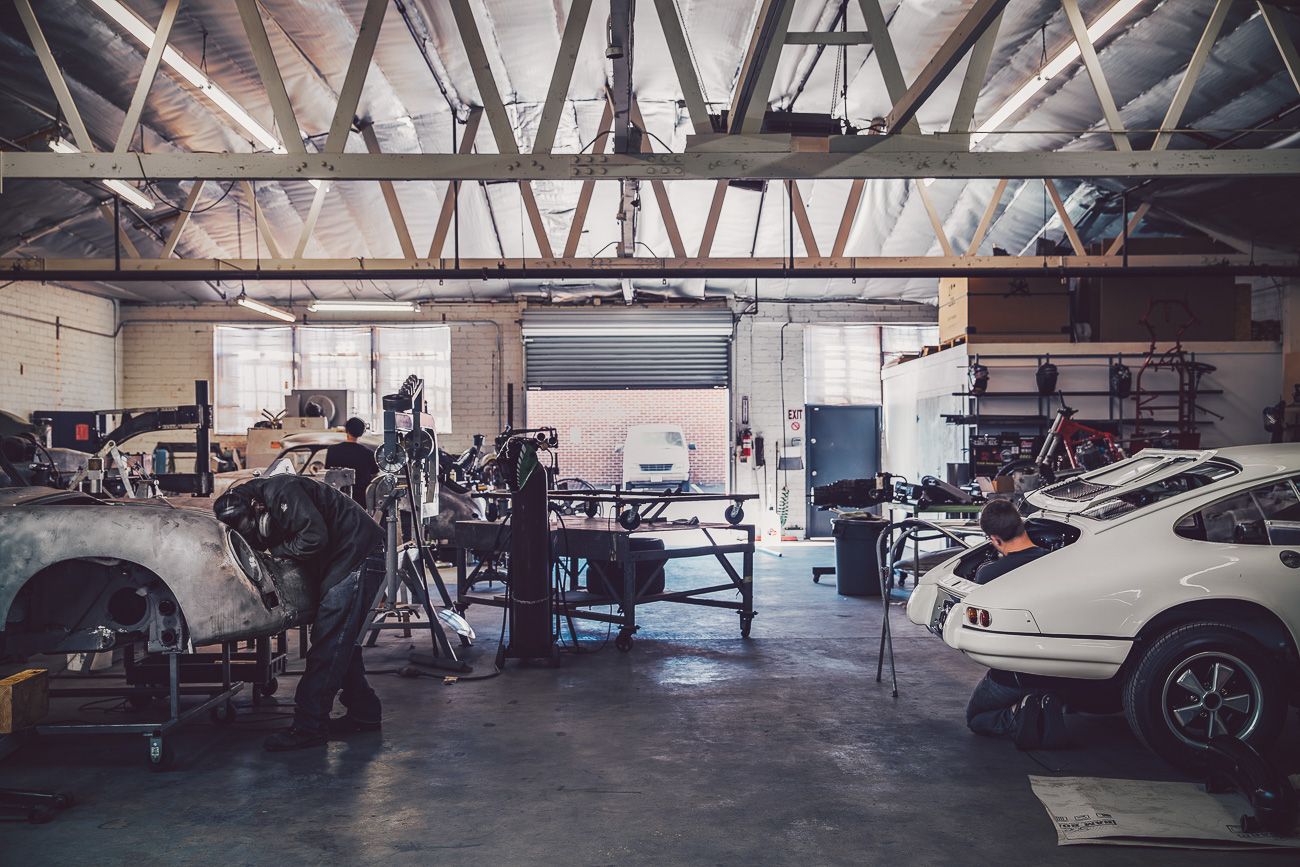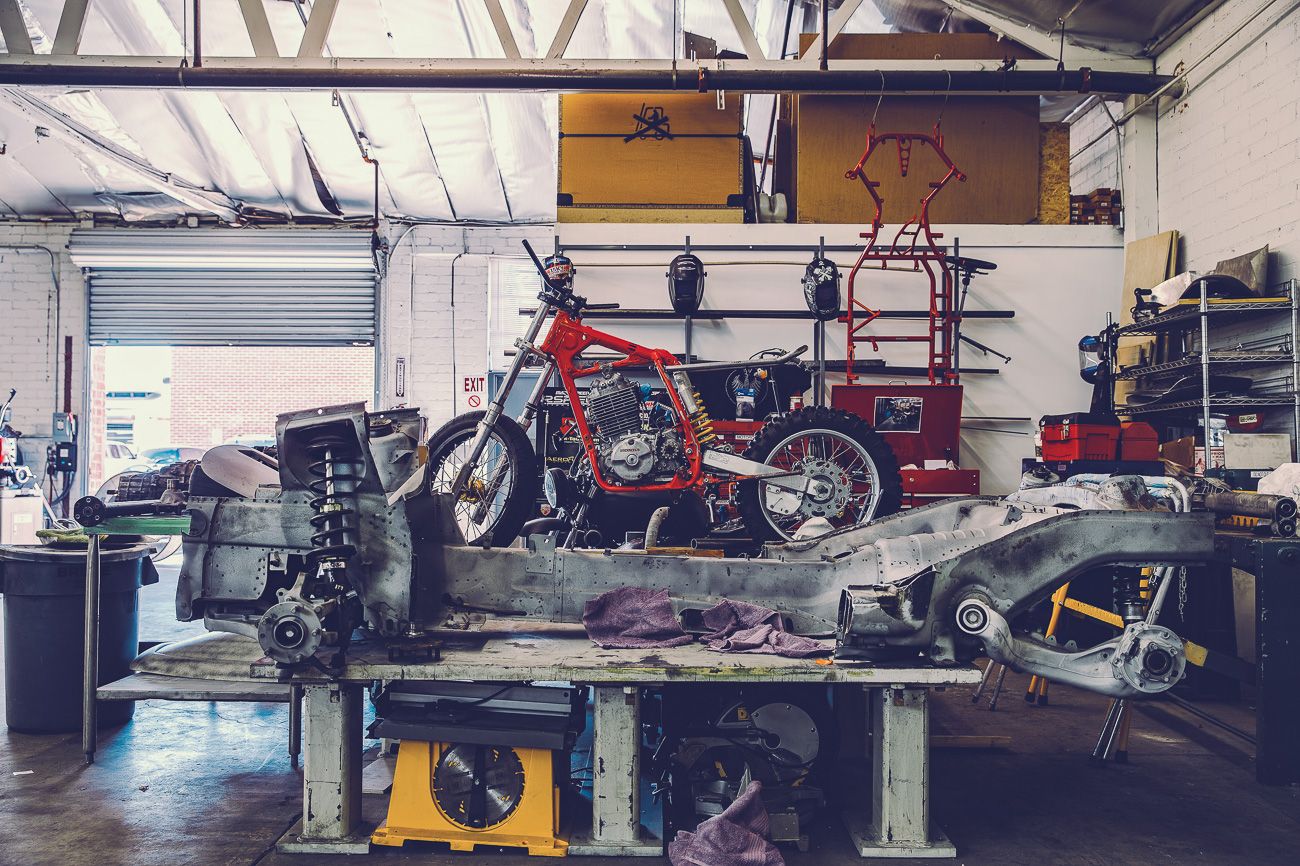 Part of what makes Rod's shop so amazing is his long family history of working on cars. Three generations of knowledge and 3 generations of tools. I mean look at this stuff. They don't make machines like this anymore. Vintage machines being brought back to life by vintage machines. Amazing! I want an Emory 356.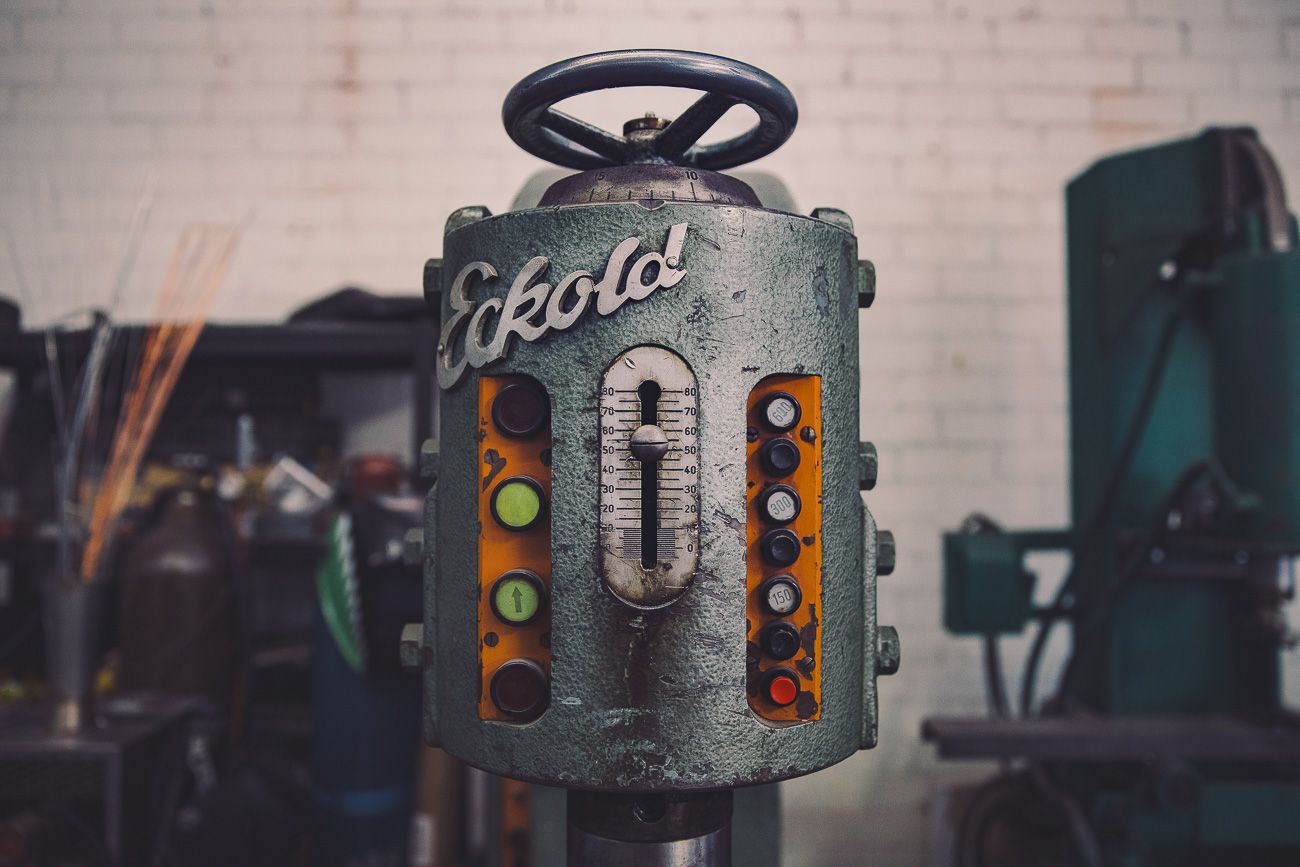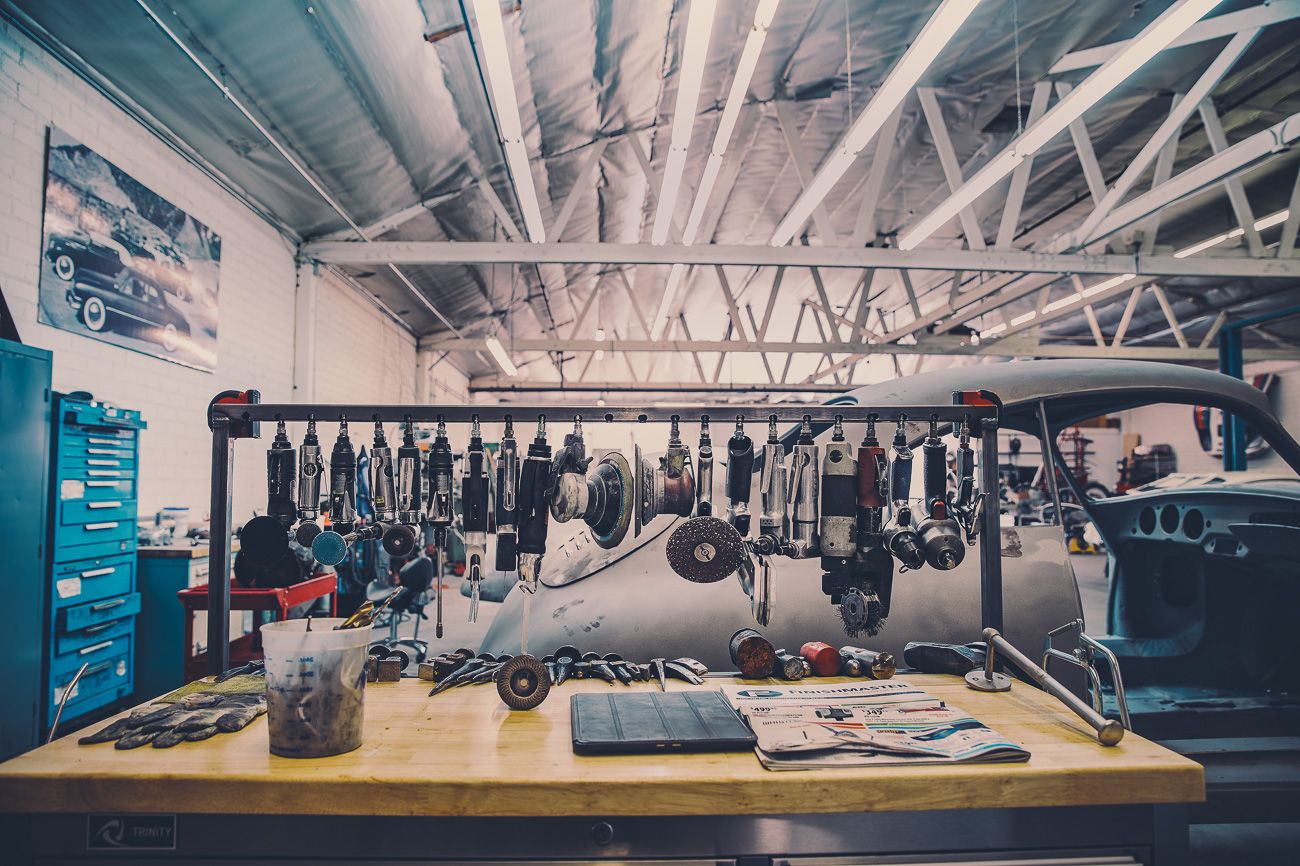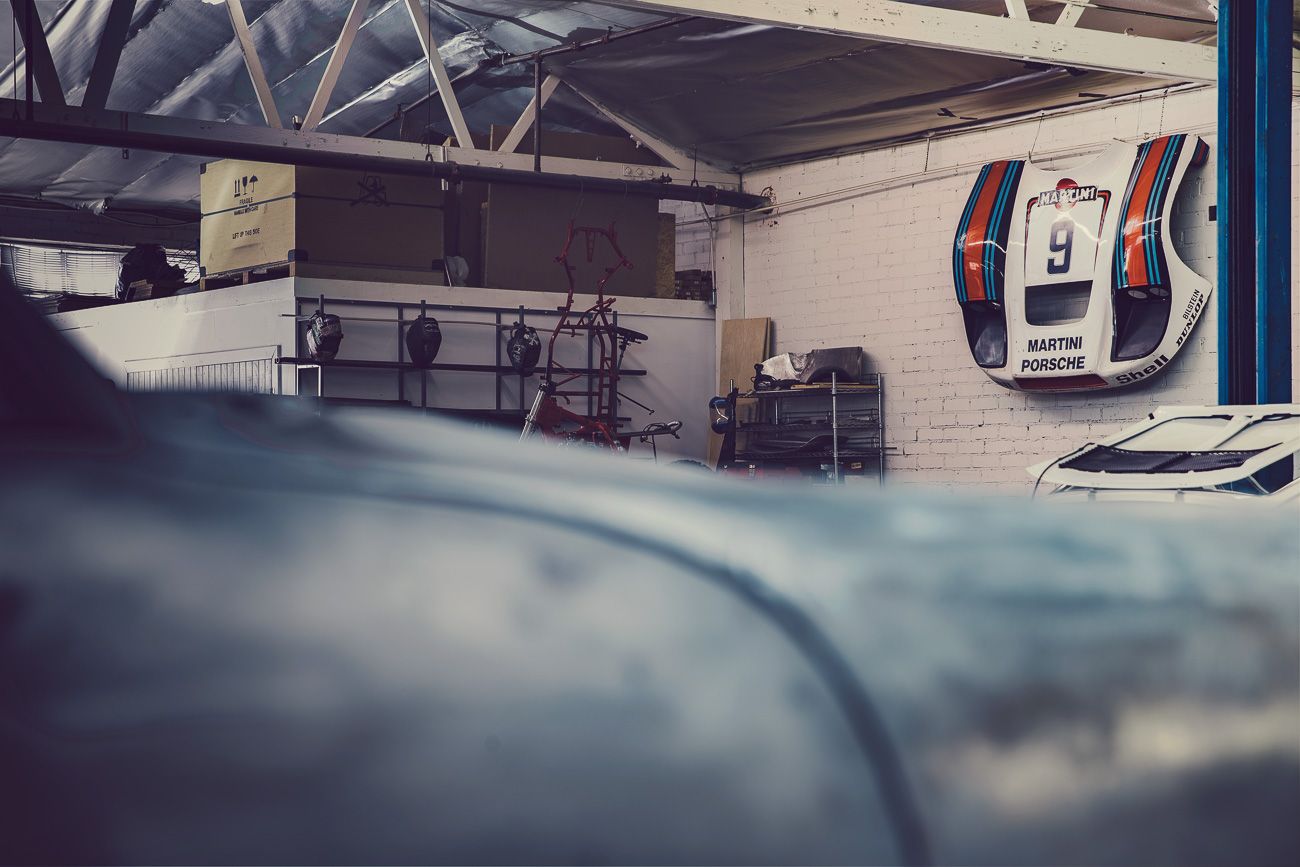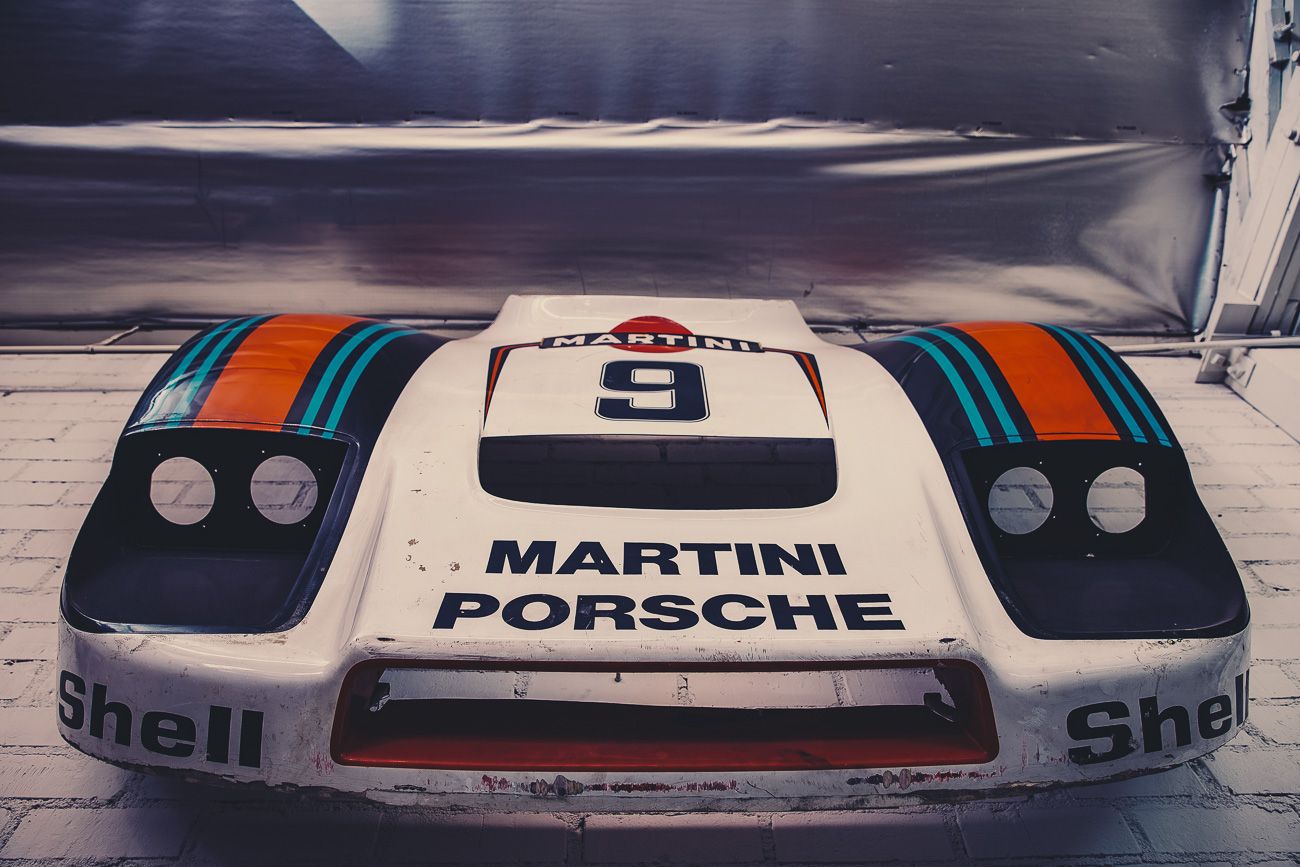 Martini Racing Memorabilia just hanging on the wall as a reminder of what it's all about. It all started with a dream and has evolved into fragments of what you see here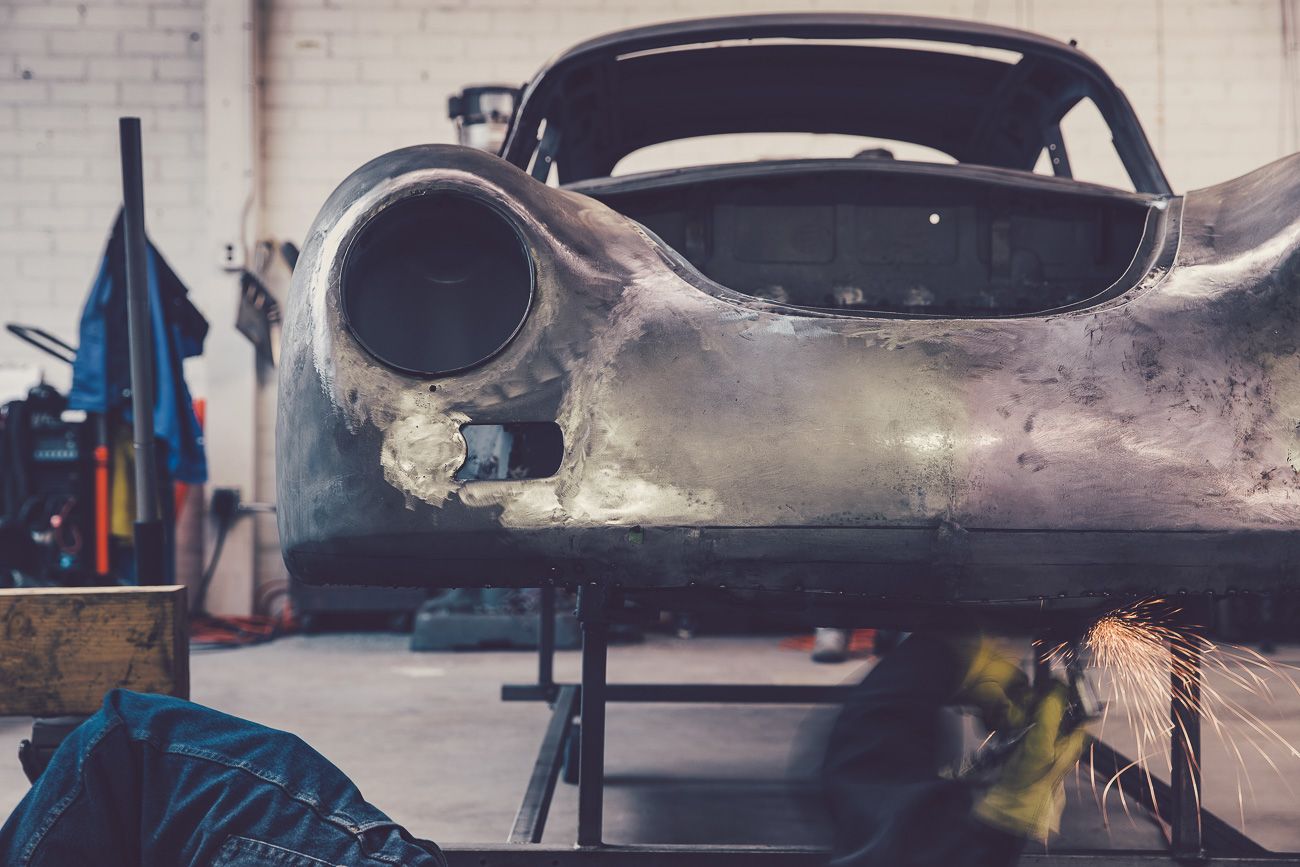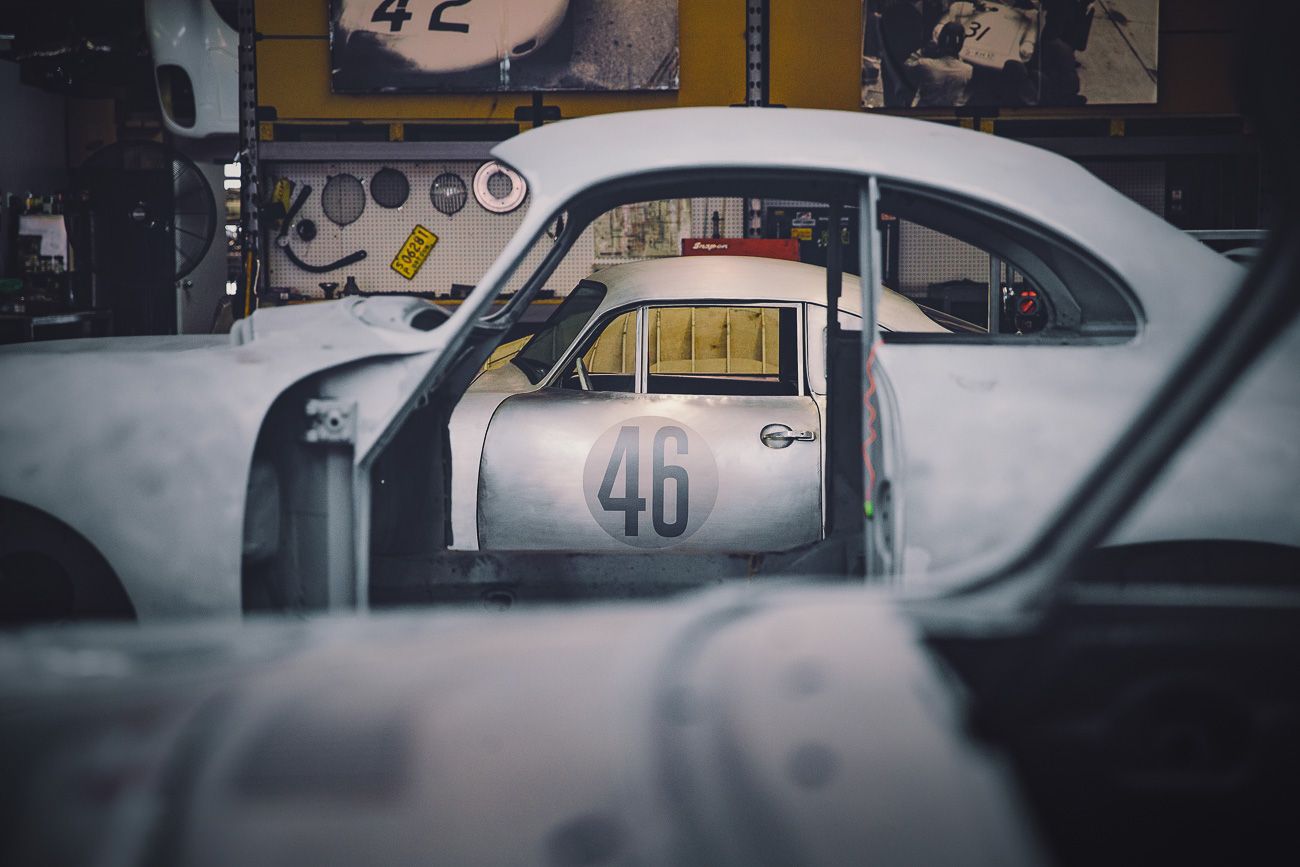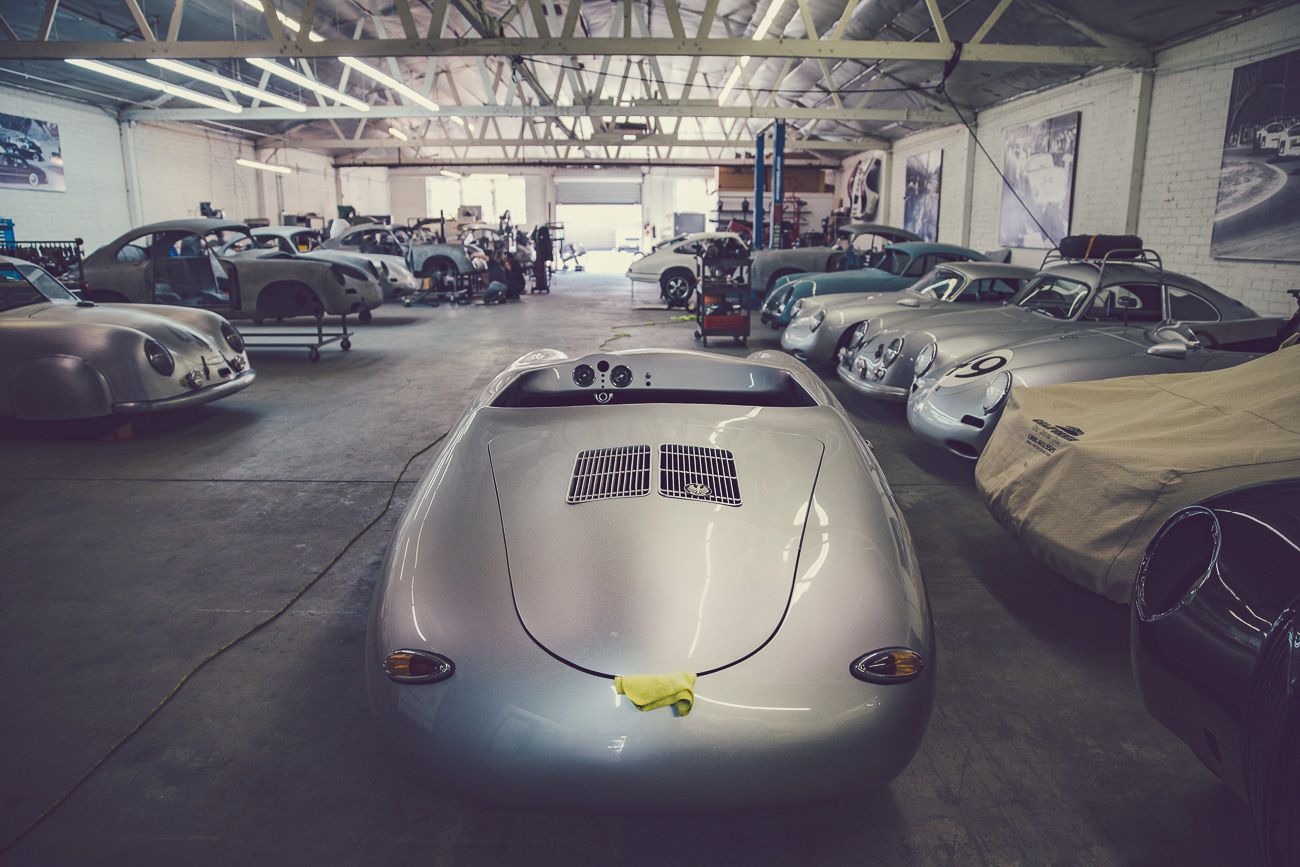 Various accessories considered "outlaw" by Purists but Rod says that he was just doing what Porsche was already doing
Look at how happy Paul is right there. We were like kid's in a candy shop for sure.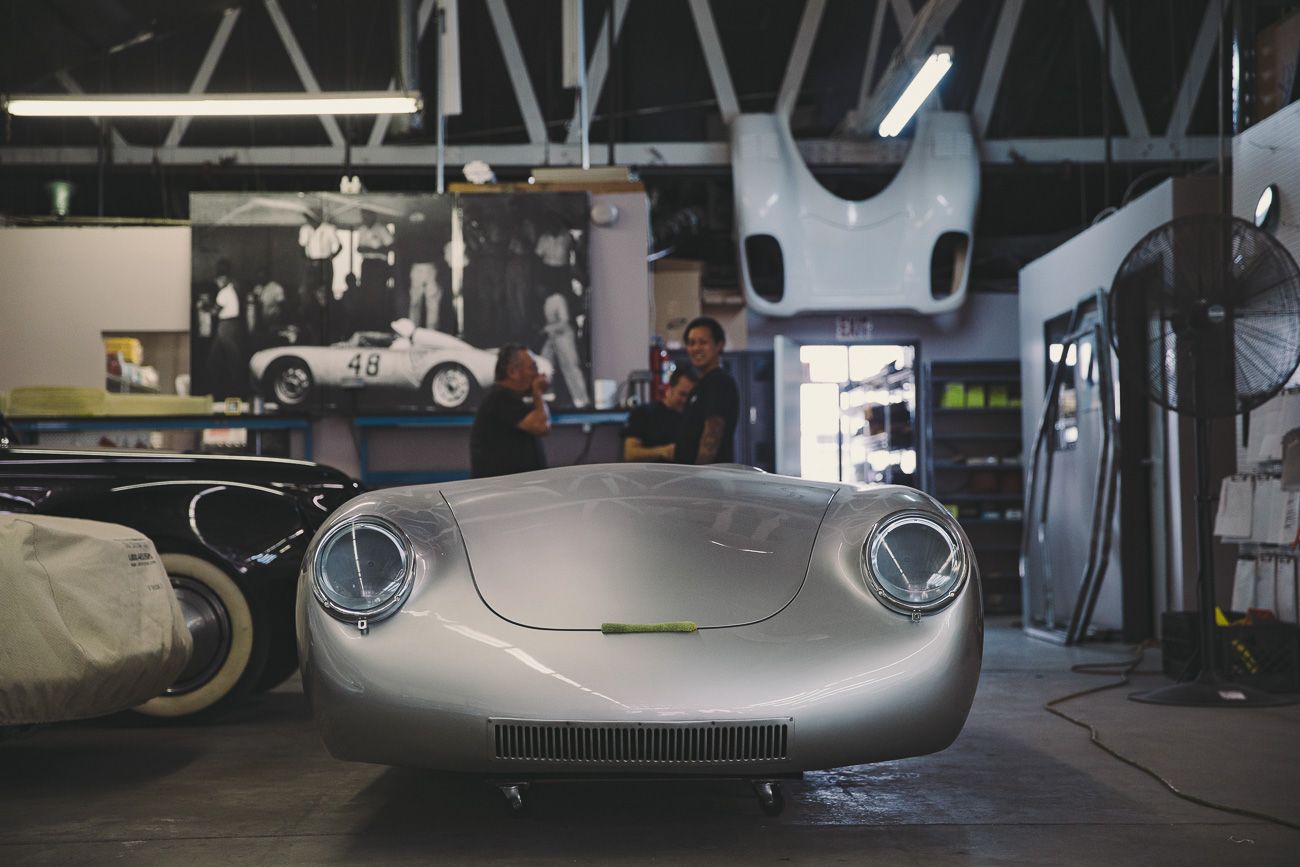 I want to thank Rod once again for opening his doors to two fans of the brand and his love of the 356 that gave us new generations of kids to dream and aspire for. Rod is a shining example of someone who is not only a leader but has turned his passion into a business that benefits the love we all have for cars.
I am so grateful to have met you and have documented a small part of your journey.
Check out Emory Motorsports at http://www.emorymotorsports.com
Til the next time,
Drew