Grid Icons GTR gathering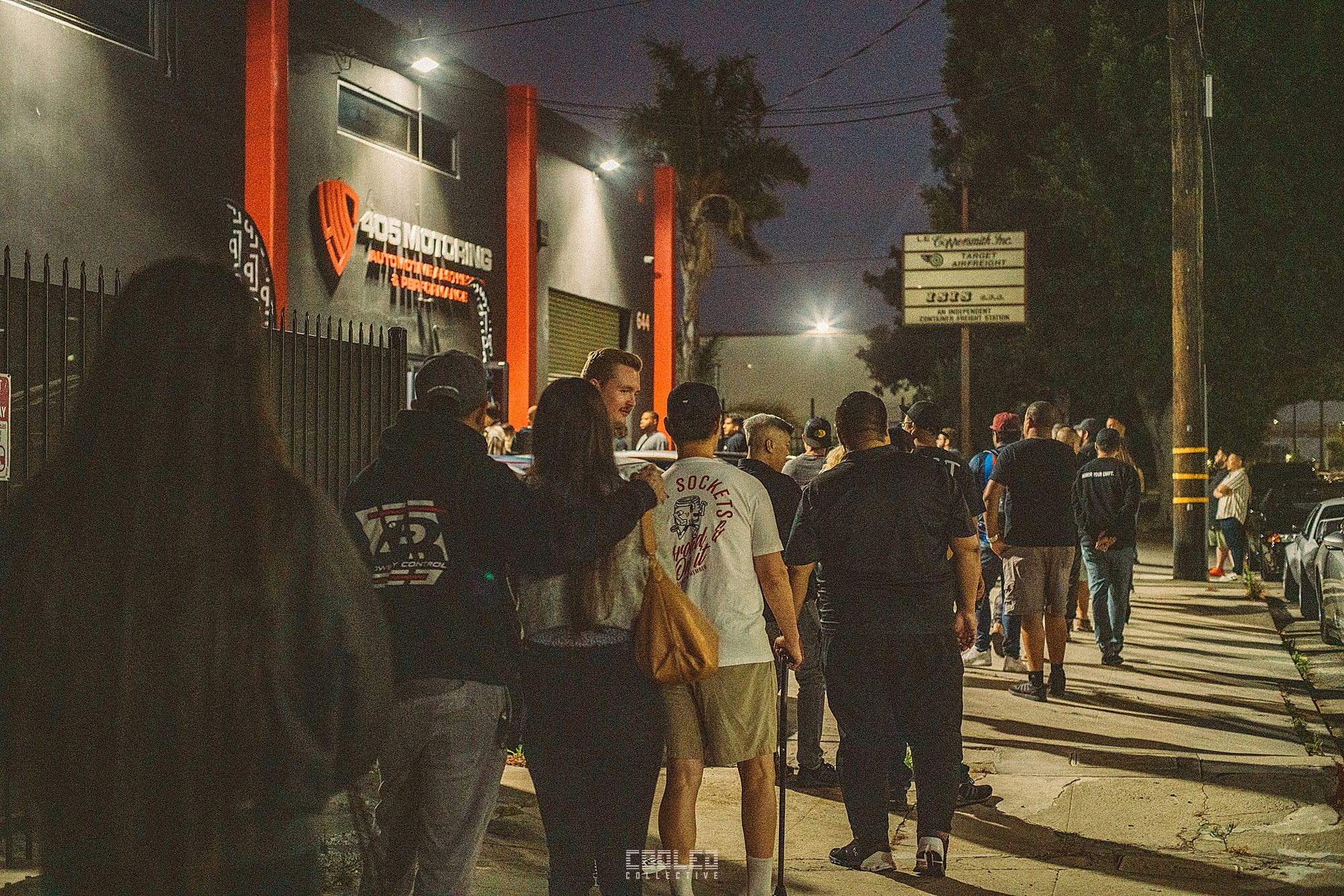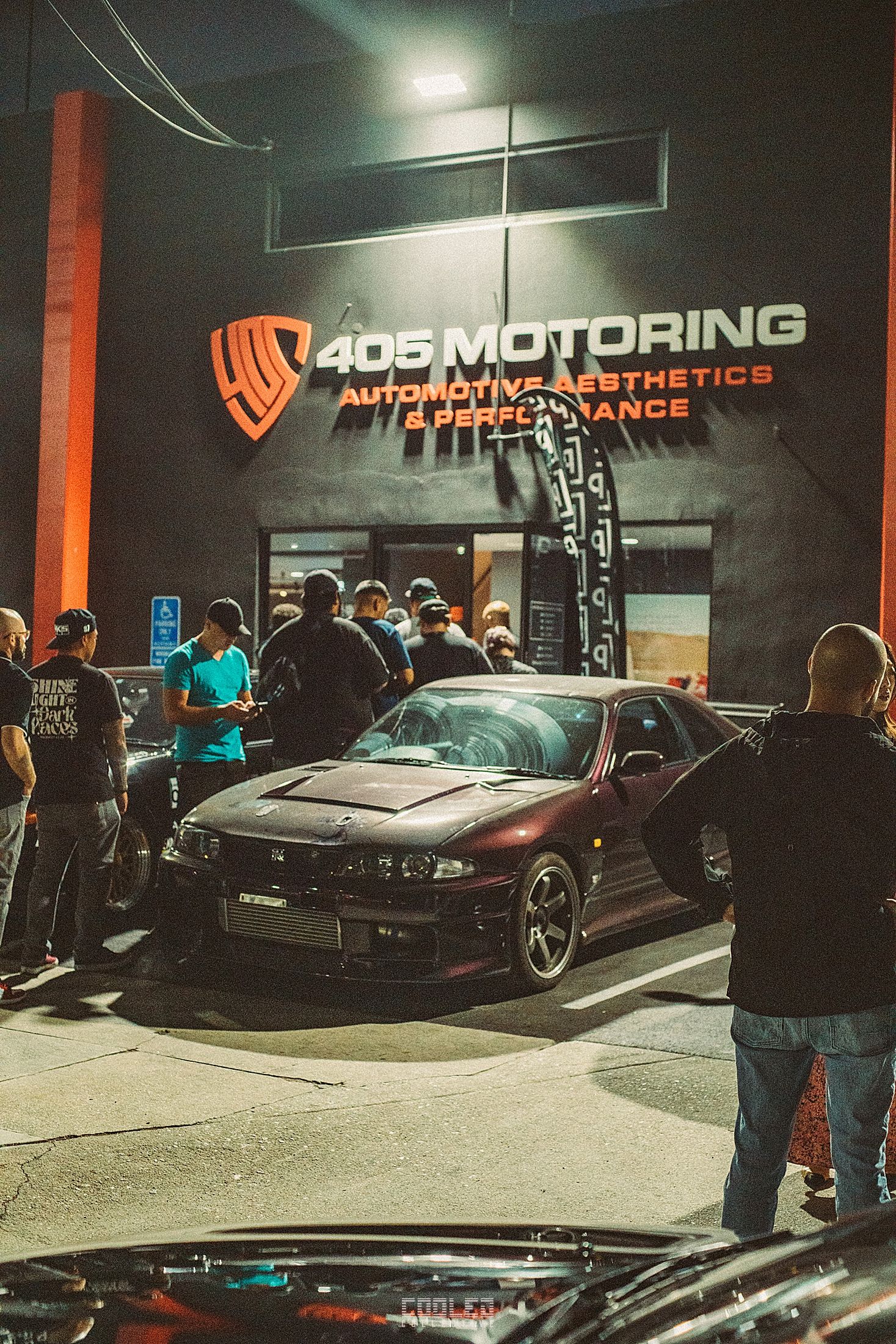 Saturday night, Sam Du from Pit and Paddock hosted an incredible gathering to at 405 Motoring in Los Angeles to celebrate the Nissan GTR in a new gathering known as Grid Icons.
If you have not been to 405 Motoring, there is no doubt you will be at an event sometime in the near future. East who is the owner of 405 has integrated well into the automotive social scene and has already hosted some amazing events at his shop.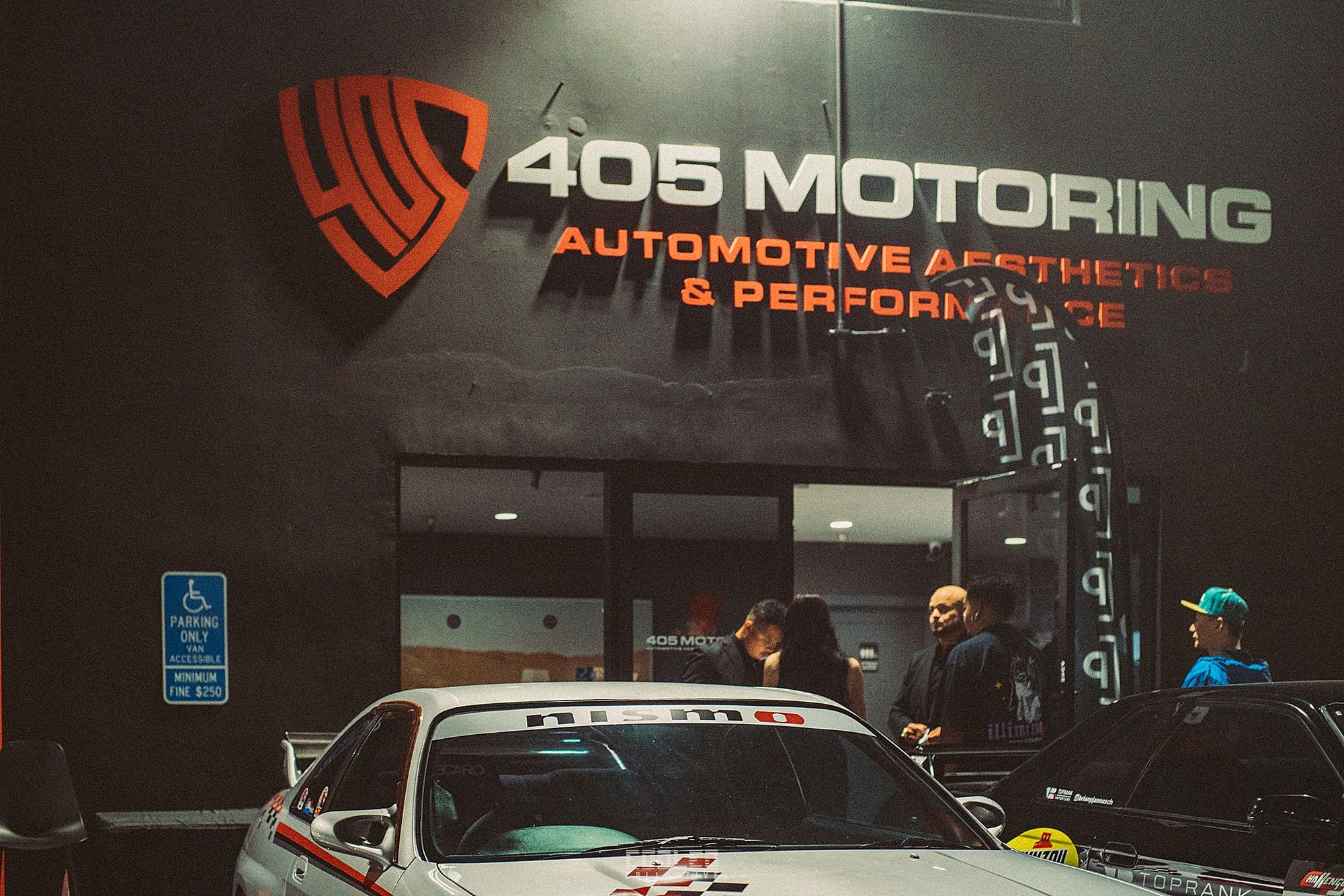 You know the event is pretty serious when you have guys who are suited in full black attire checking IDs at the door. Had the LA club vibes going on and once you got inside, the energy was vibrant.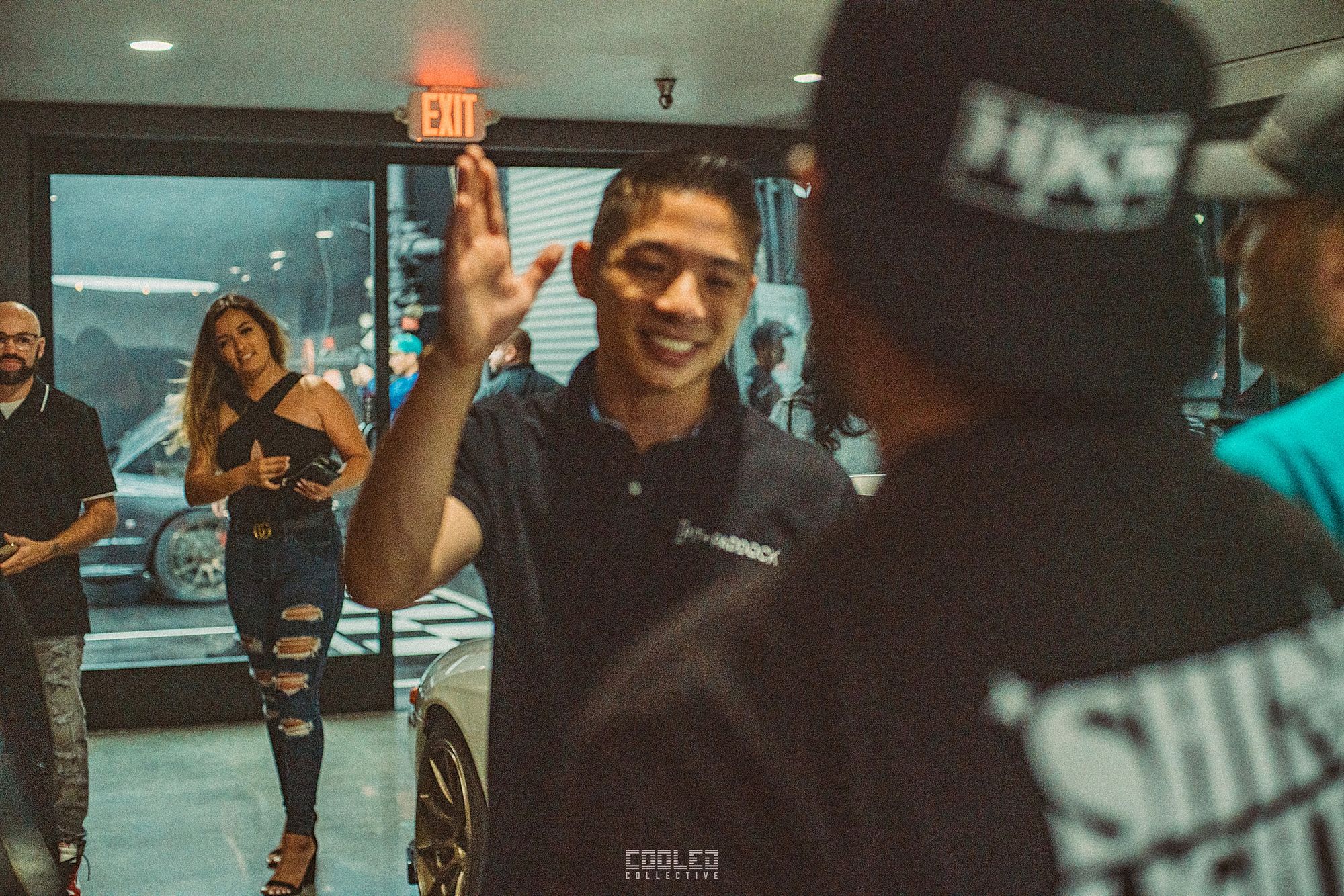 ---
GTR display at 405 Motoring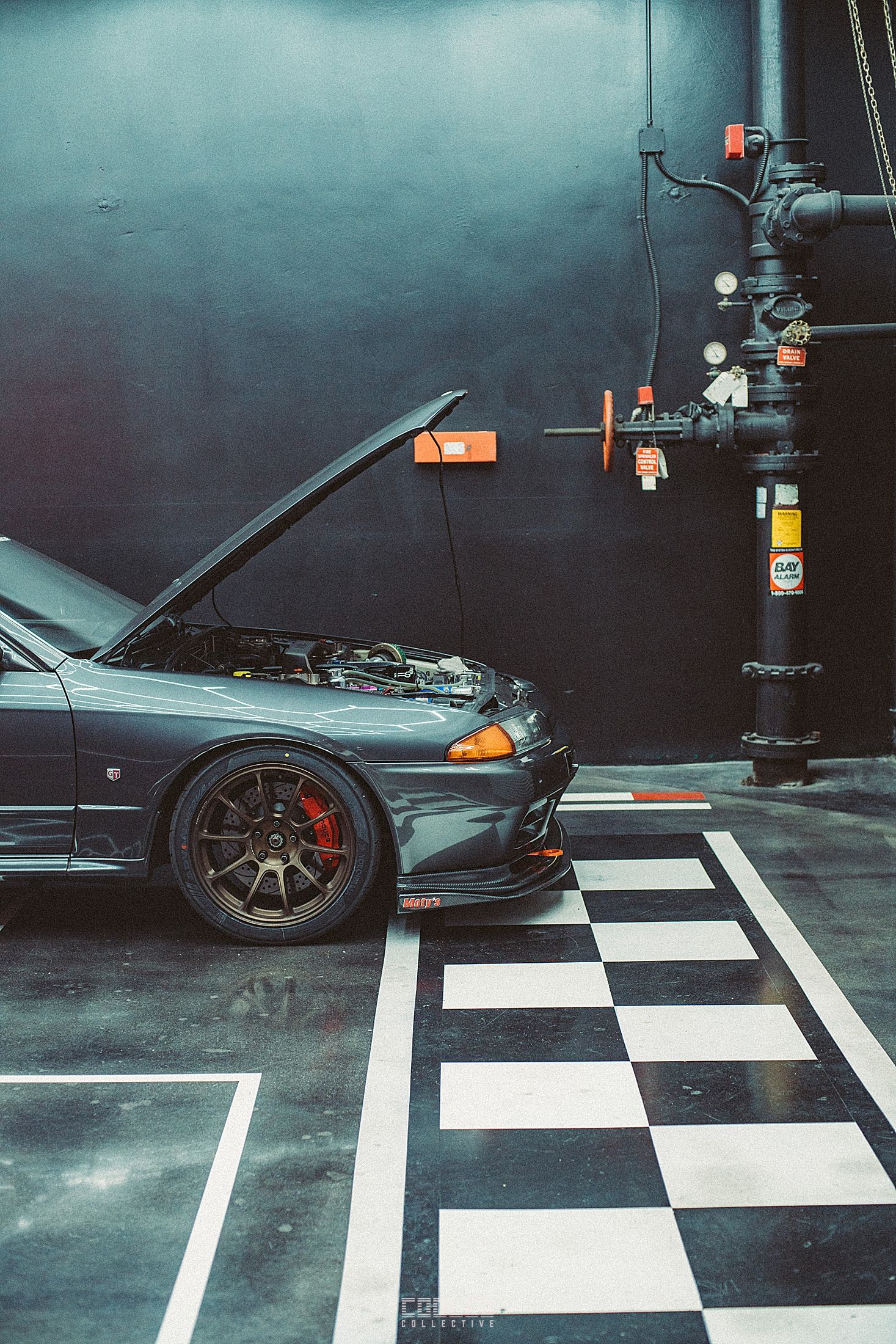 Now if you are a Skyline GTR fanatic, then this event would have been nothing short of heaven for you. At the entrance, you have various R32s lining the doors and modded to your heart's delight. The floors were marked with racing grids to give the vibe of the theme.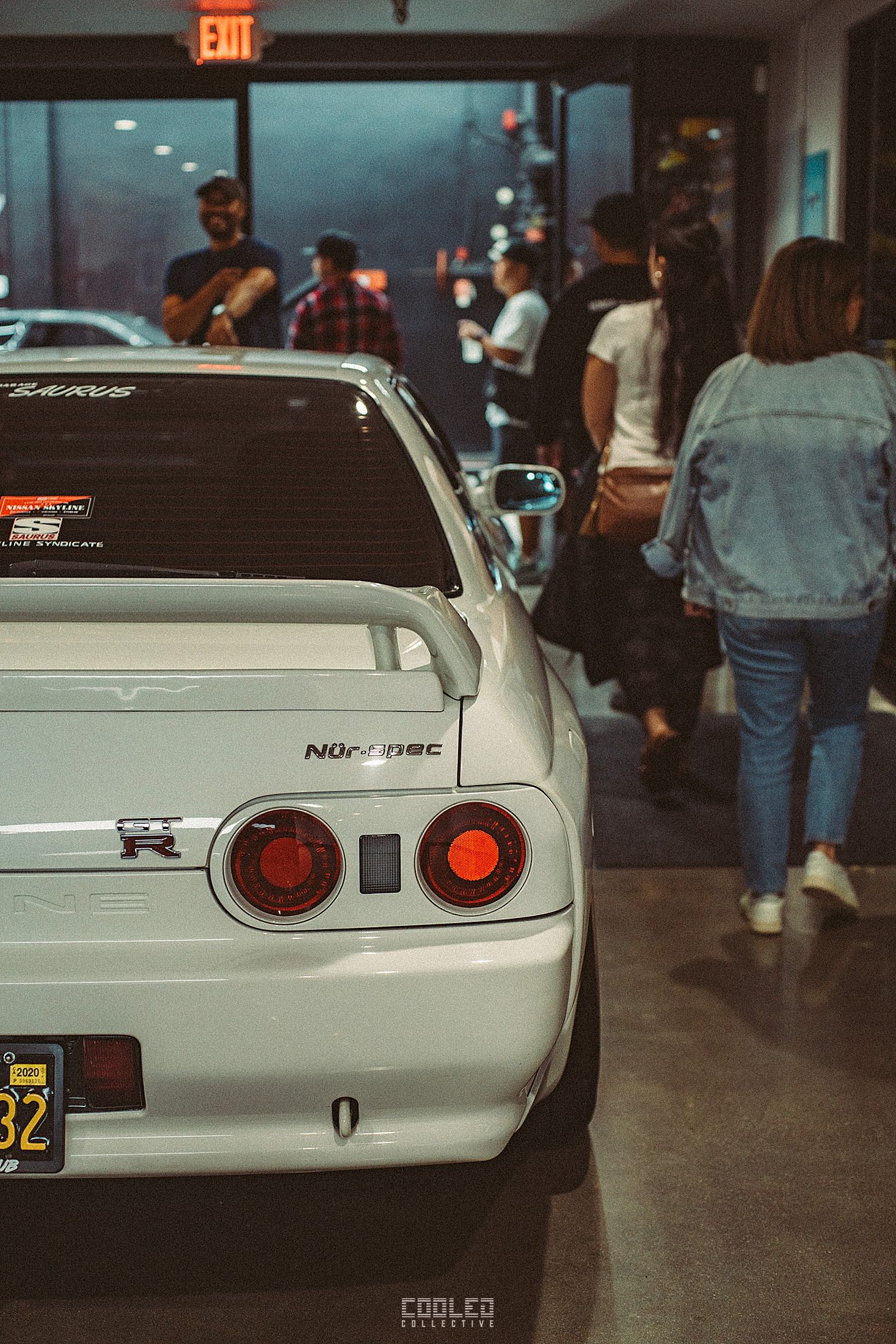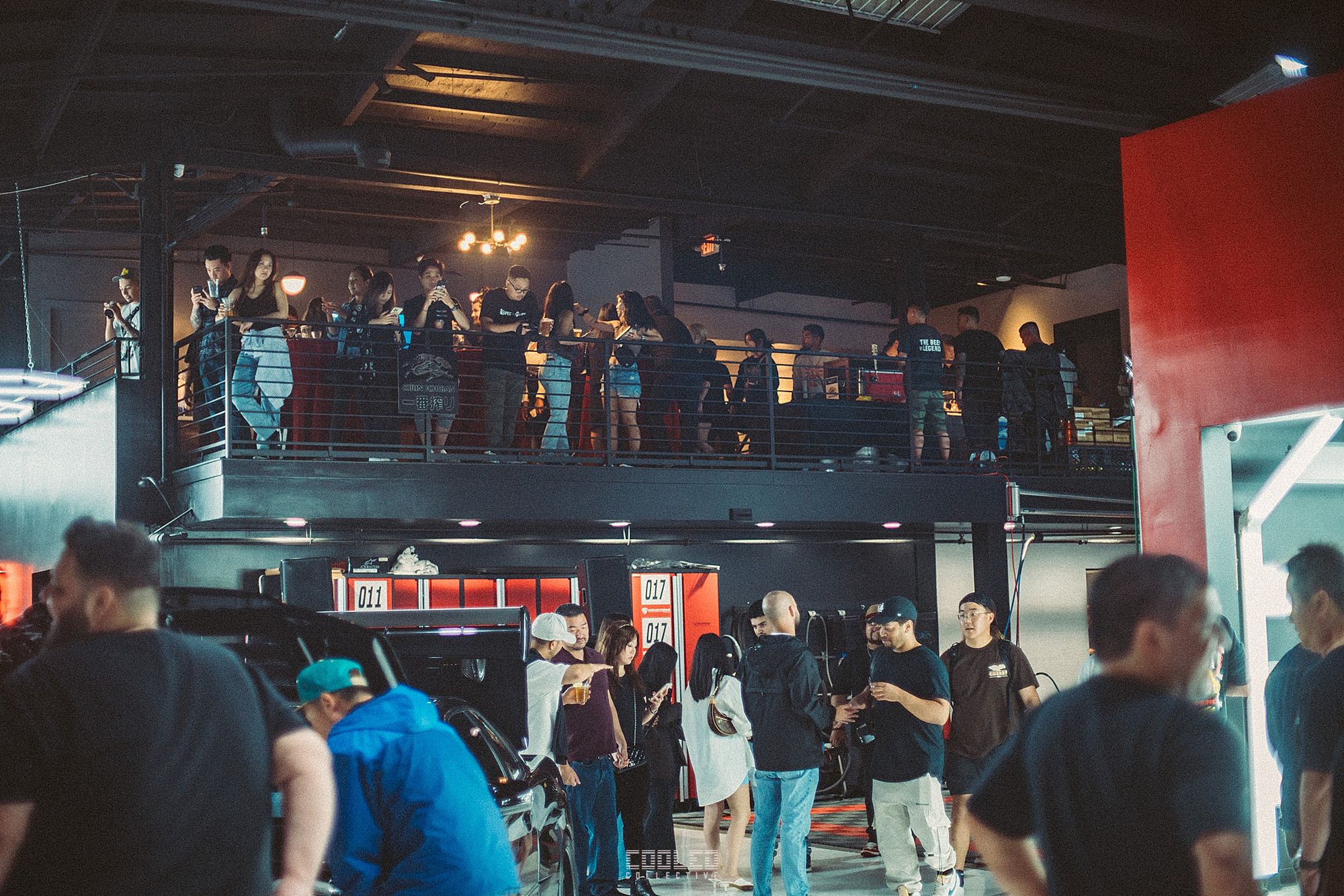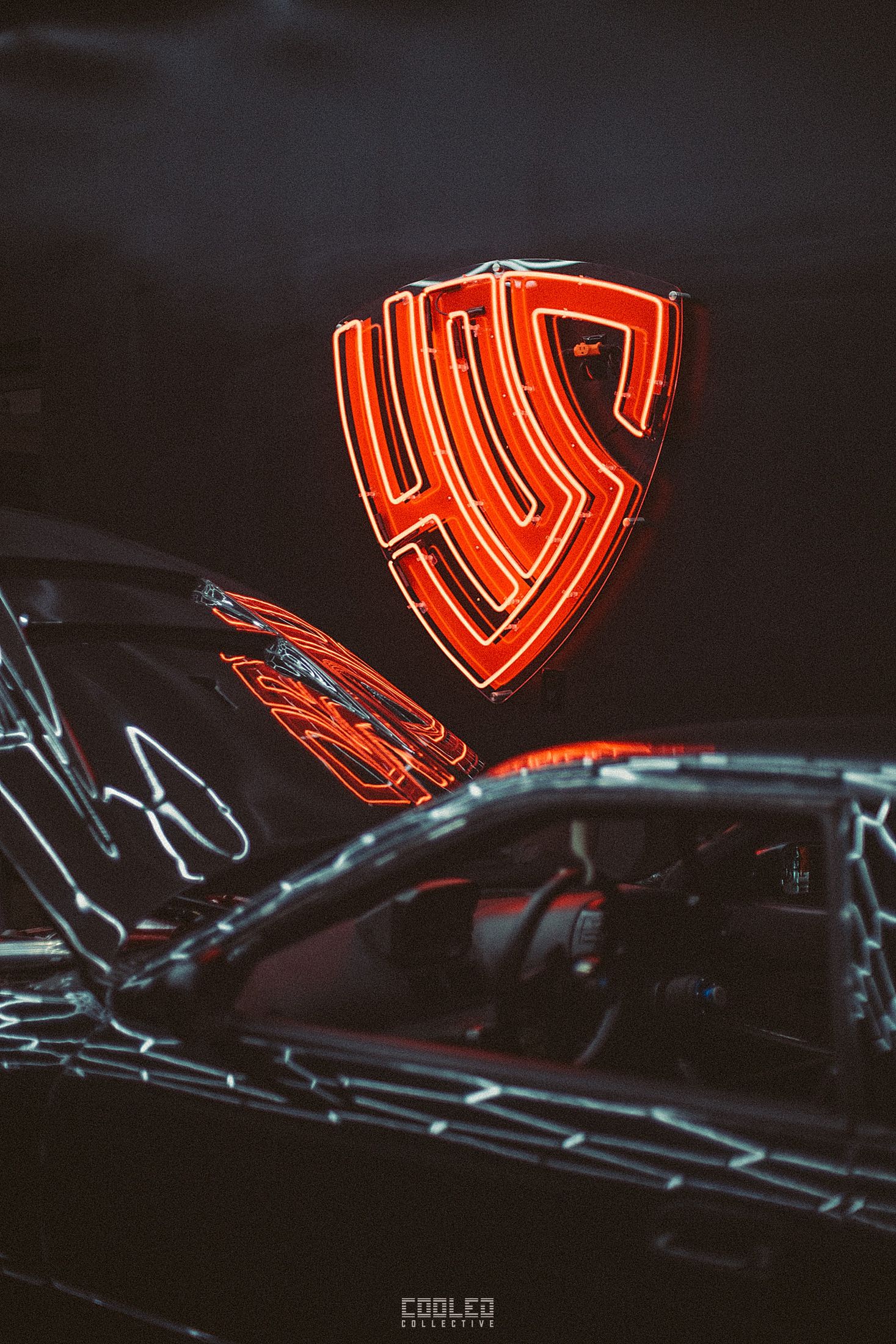 Part of the charm at 405 Motoring are the segmented rooms that has very cool lighting for automotive photography. It is pretty much an influencer's dream come true, especially for those that do not have any photography skills. Just snap and have amazing light at any angle.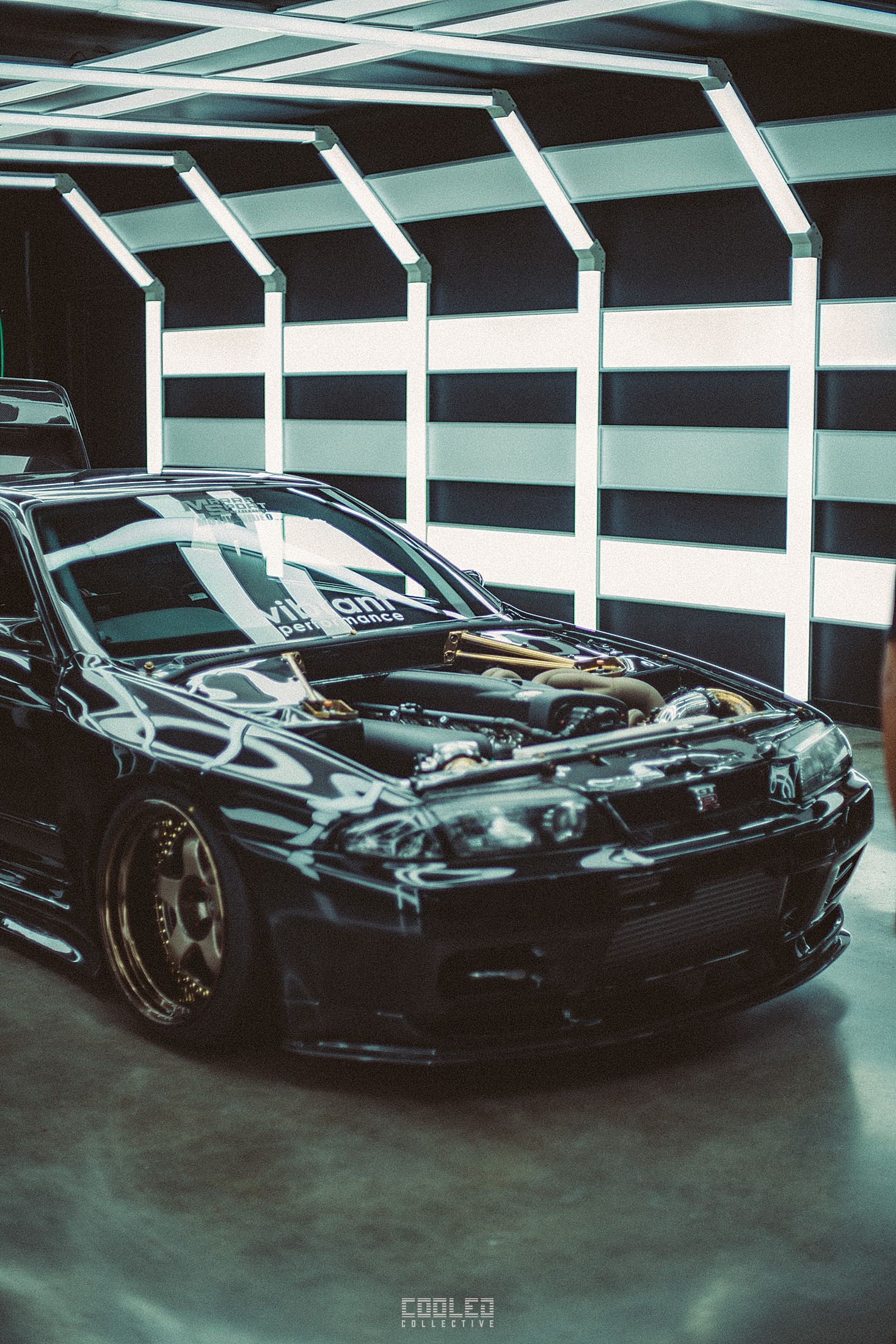 ---
A pair of Nissan Skyline GTR R33 400Rs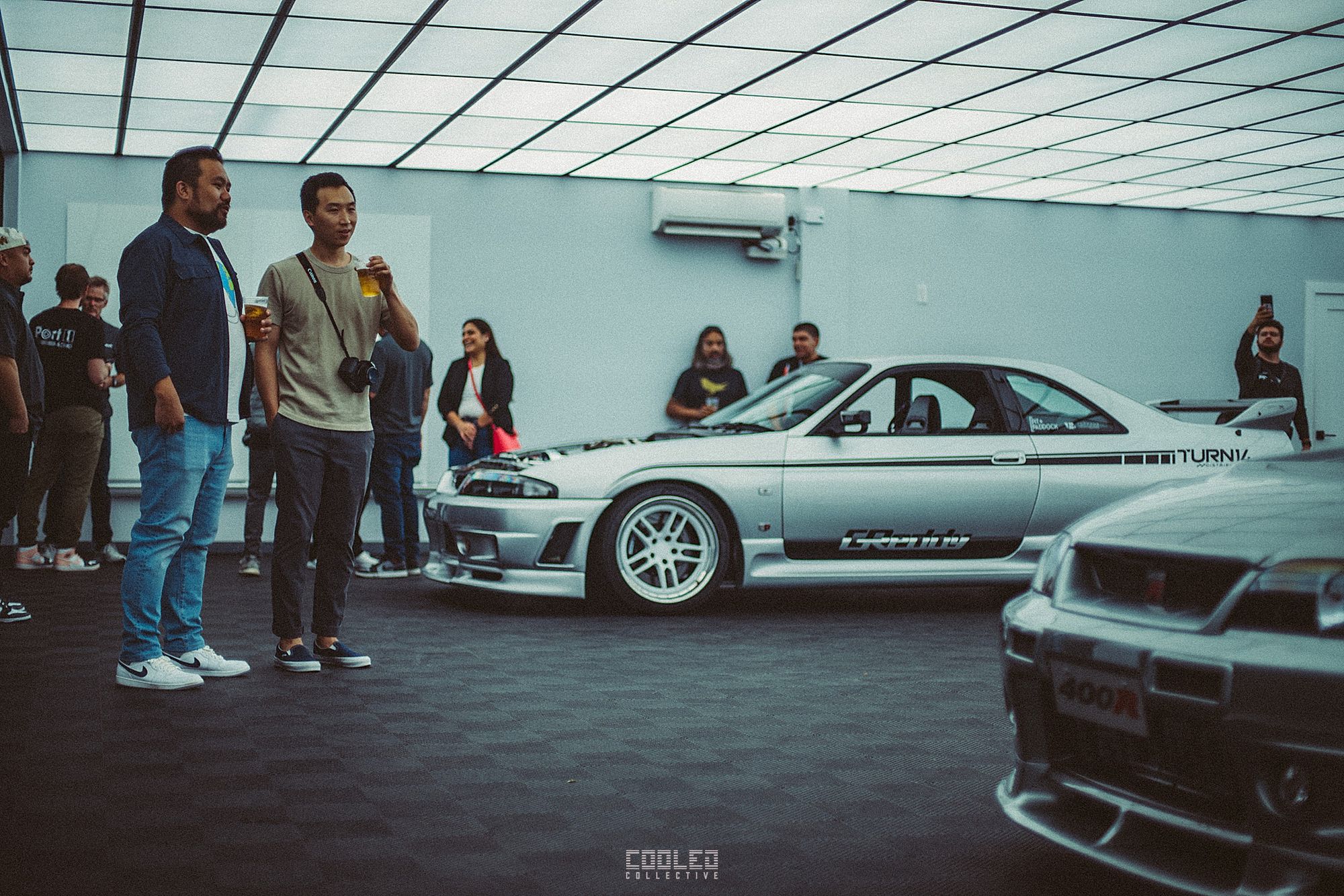 In the main showcase, we have two Nissan Skyline GTR R33 400Rs and if you have lived in a closet, know that these rare (44 were made if my memory serves me correct) birds have shot up well above the 1.5million dollar mark.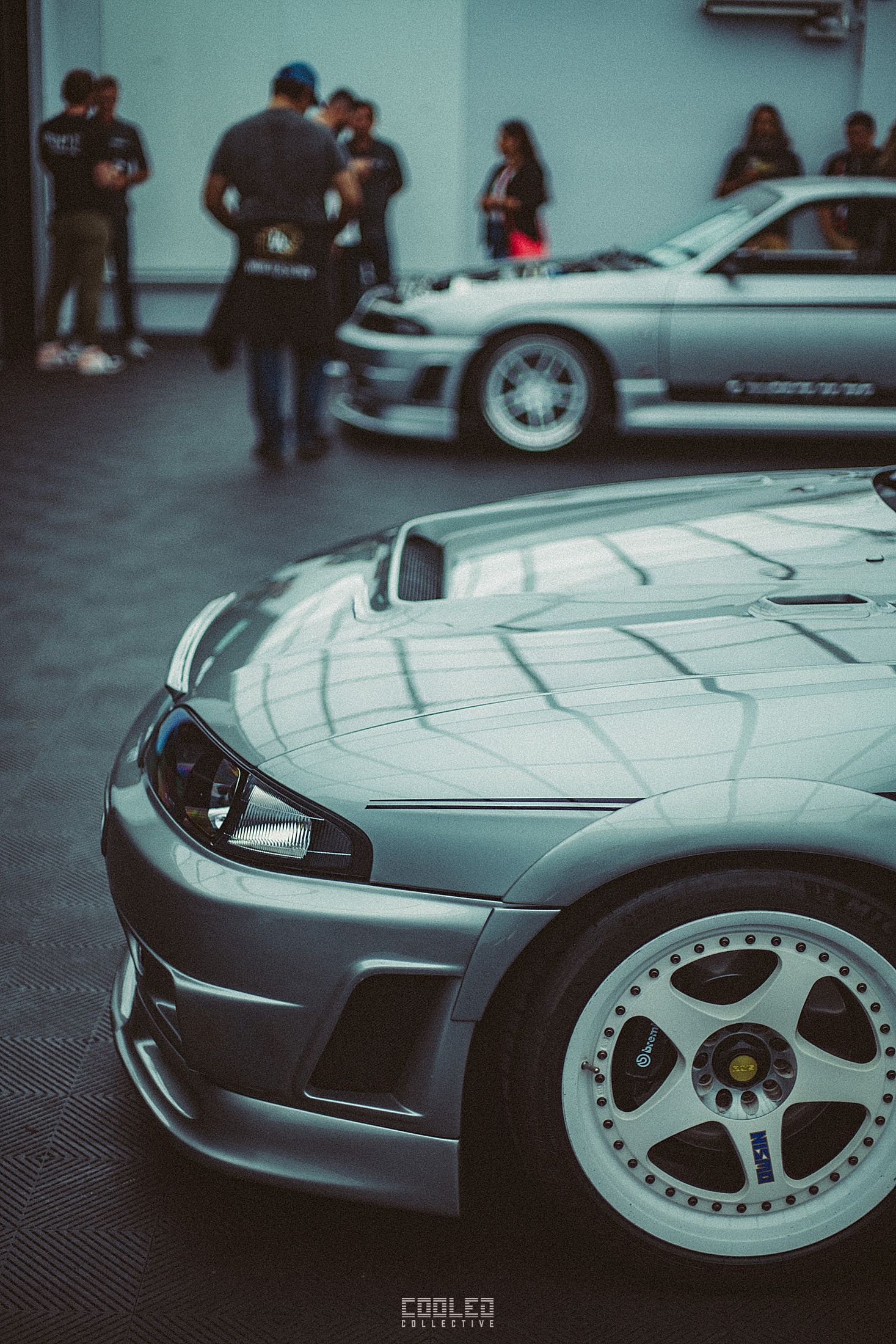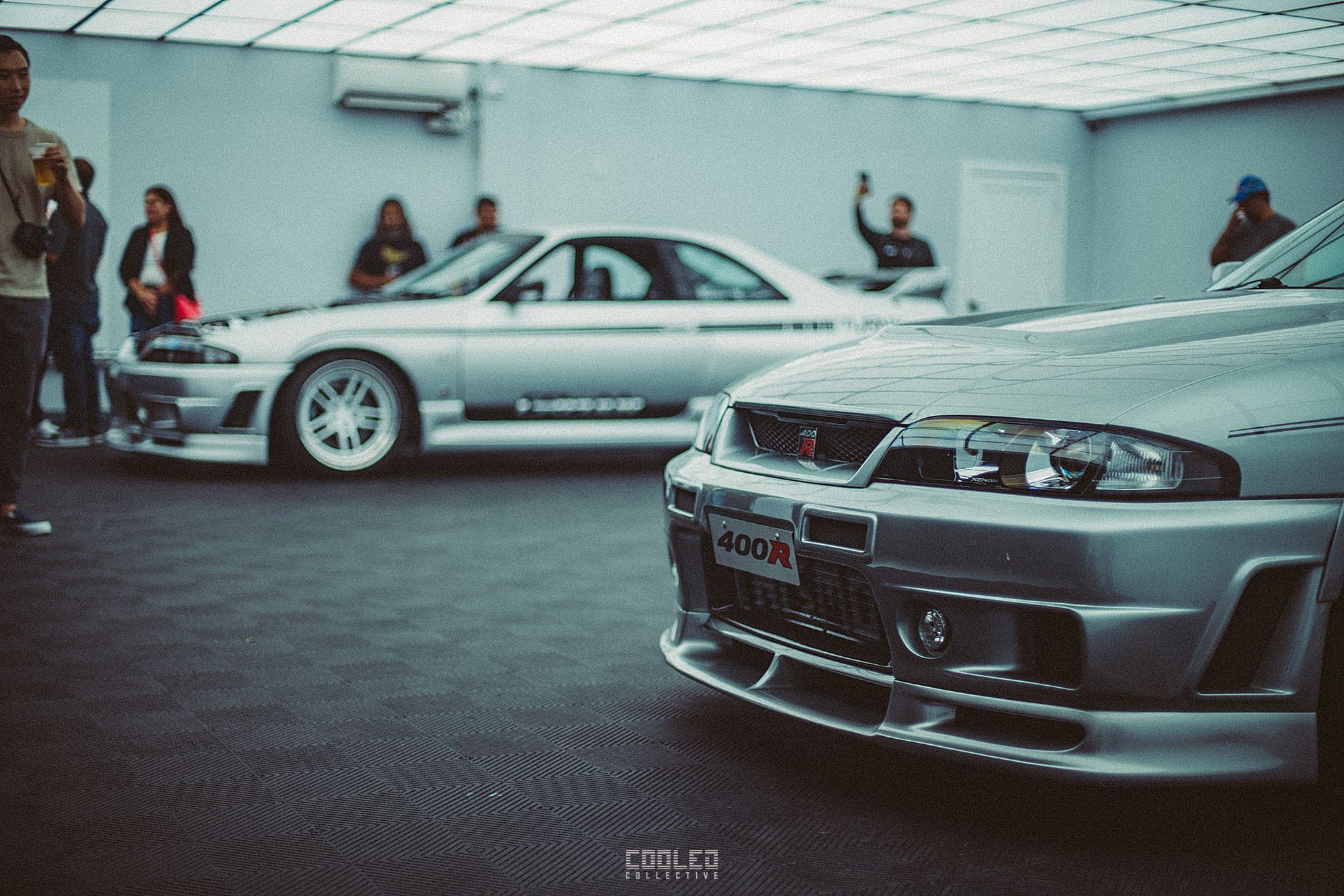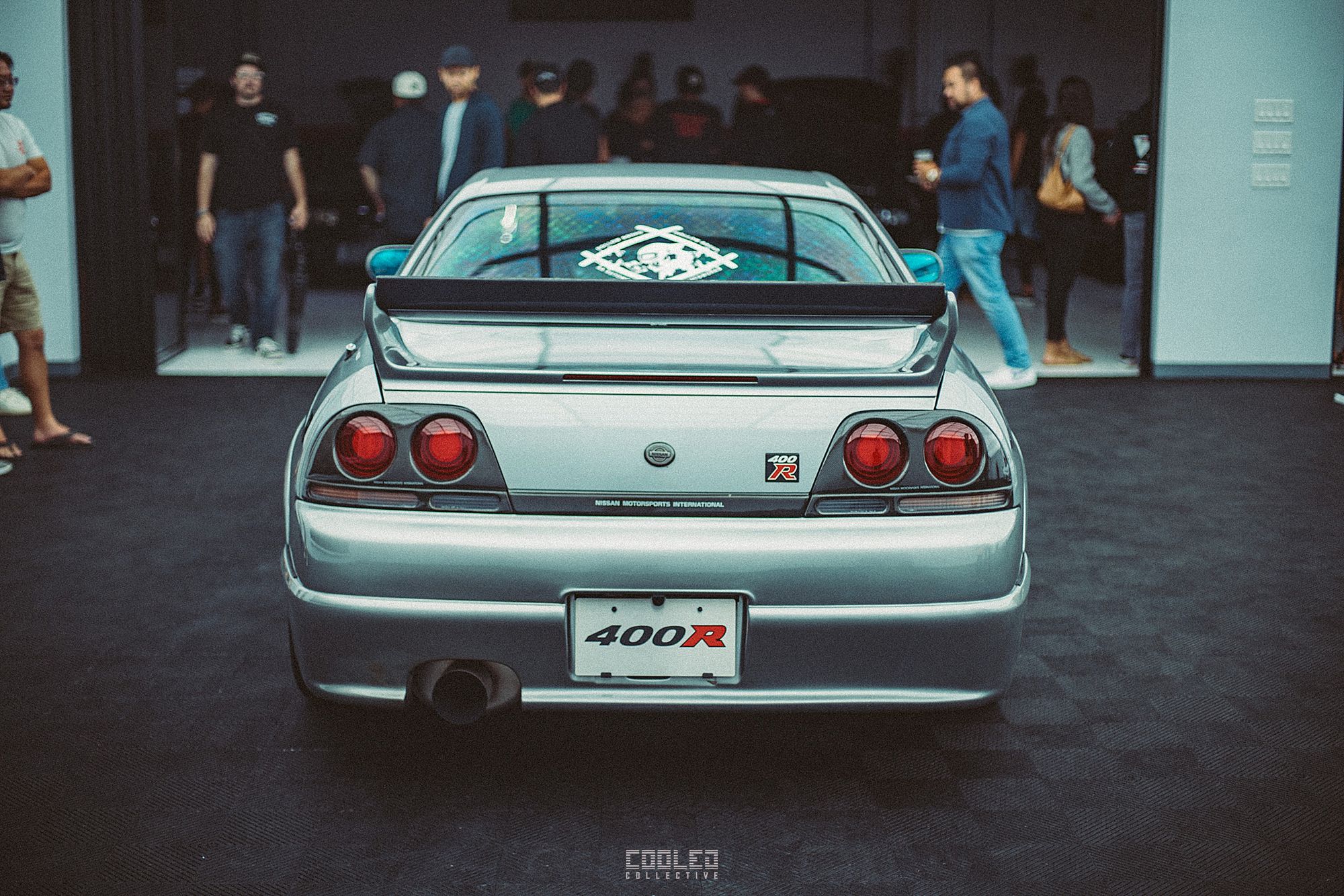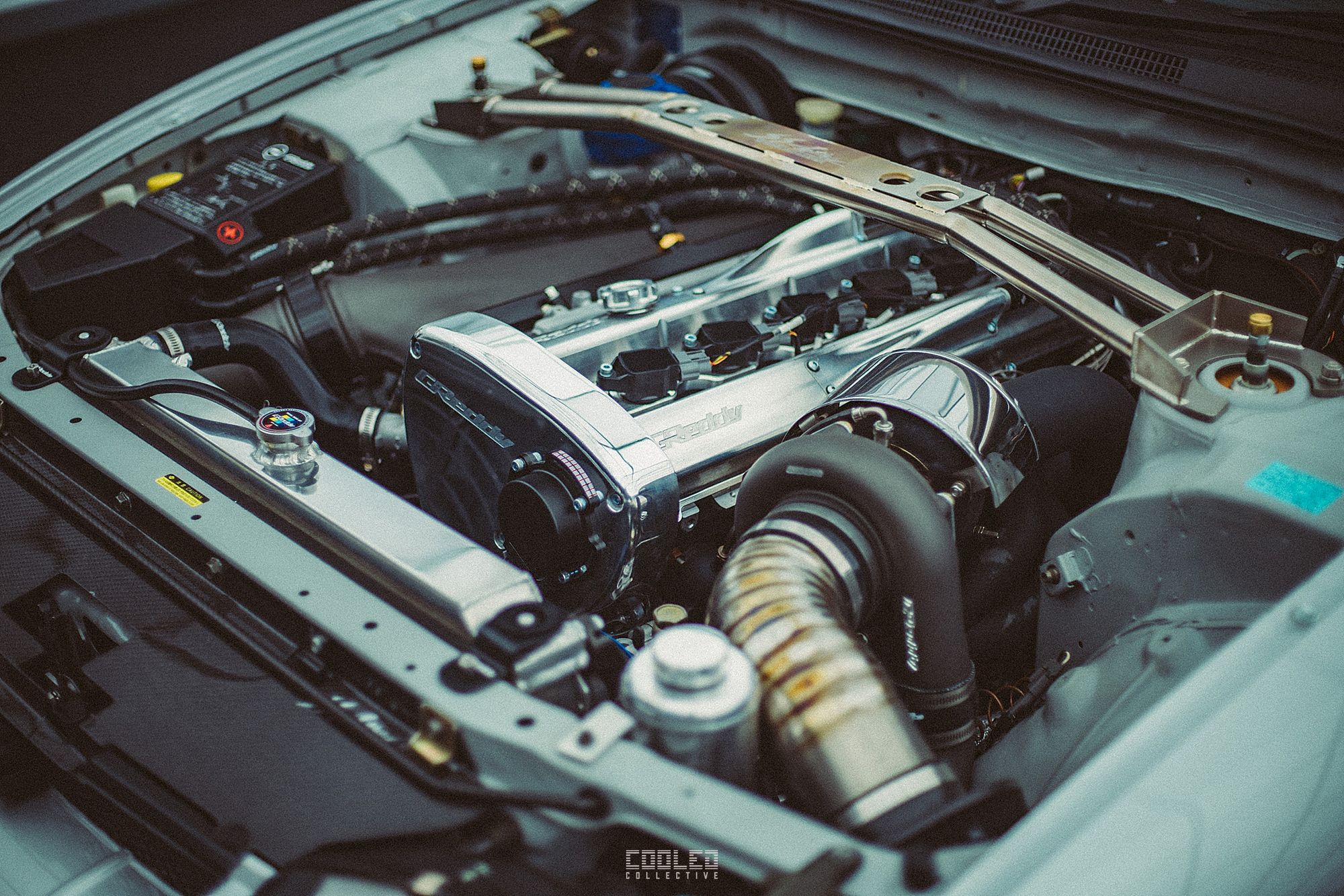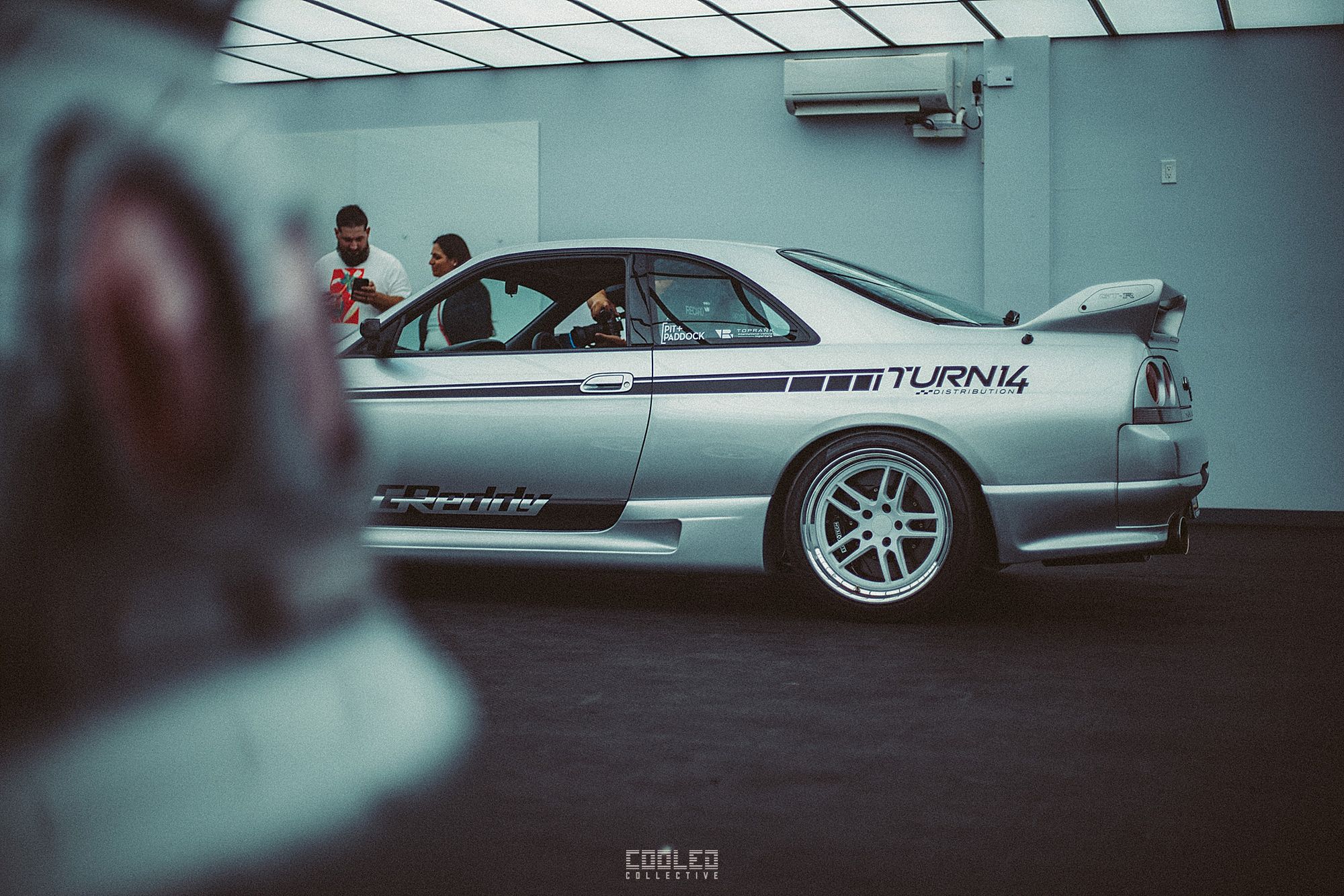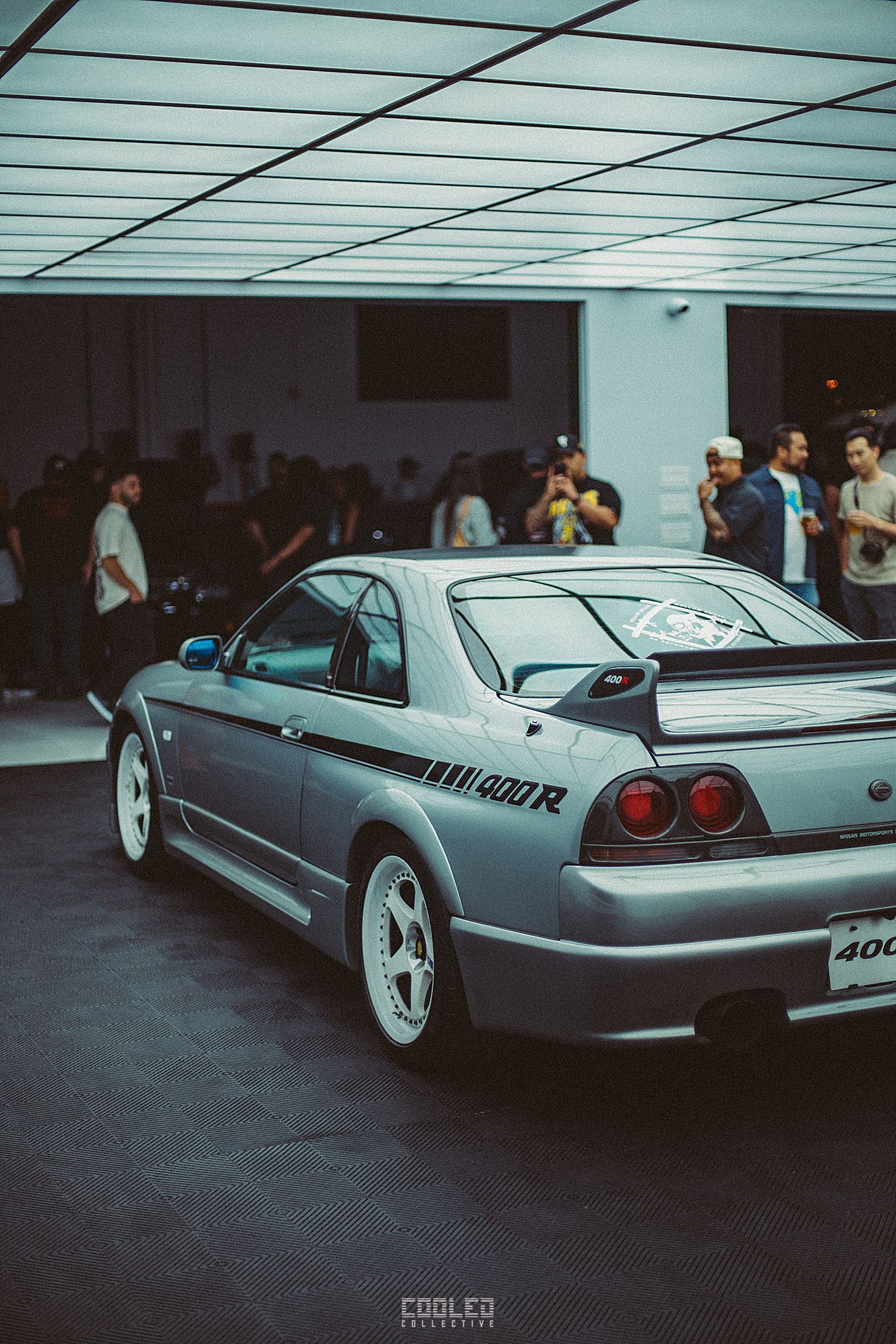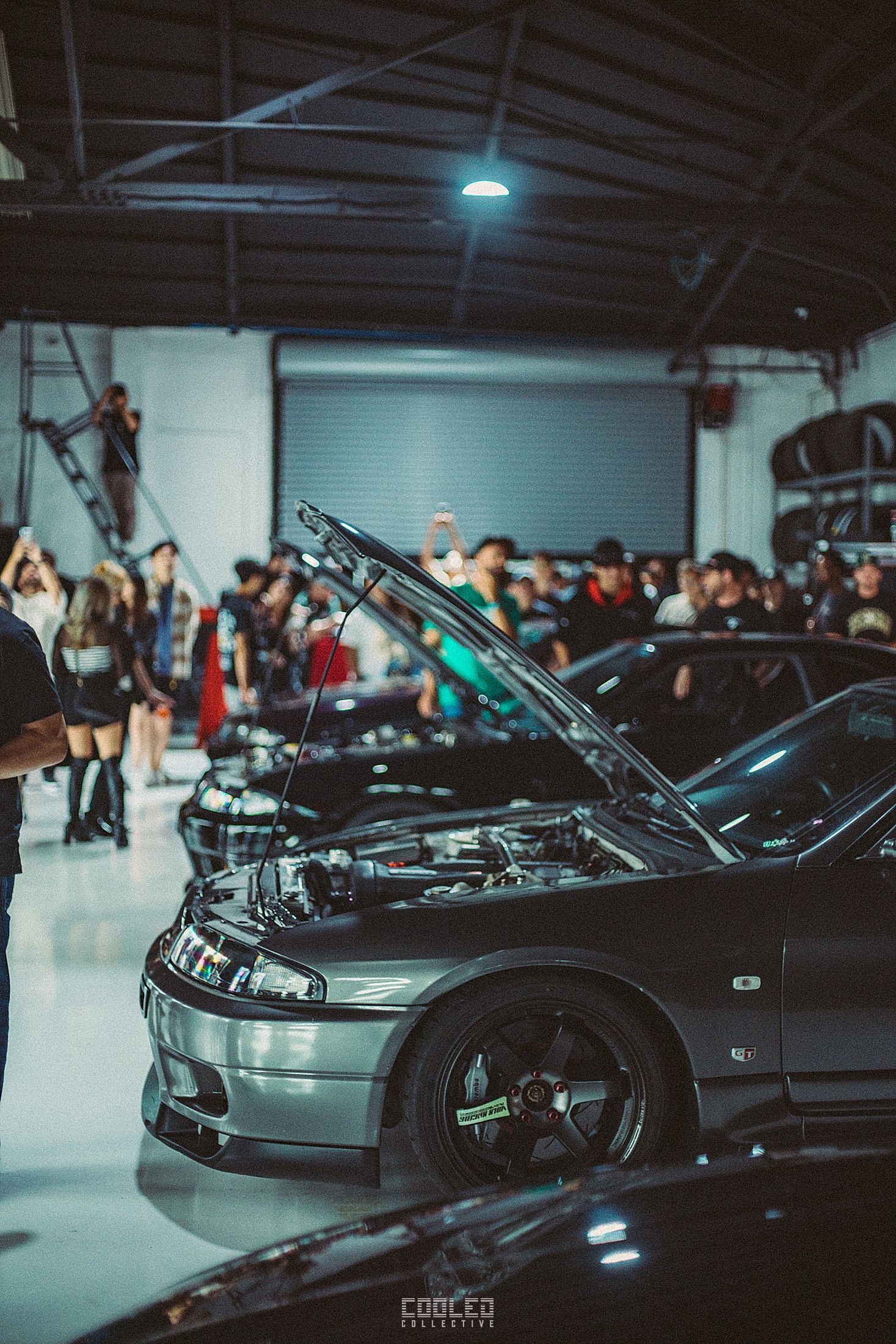 ---
Nissan Skyline R34 GTR M-Spec Nur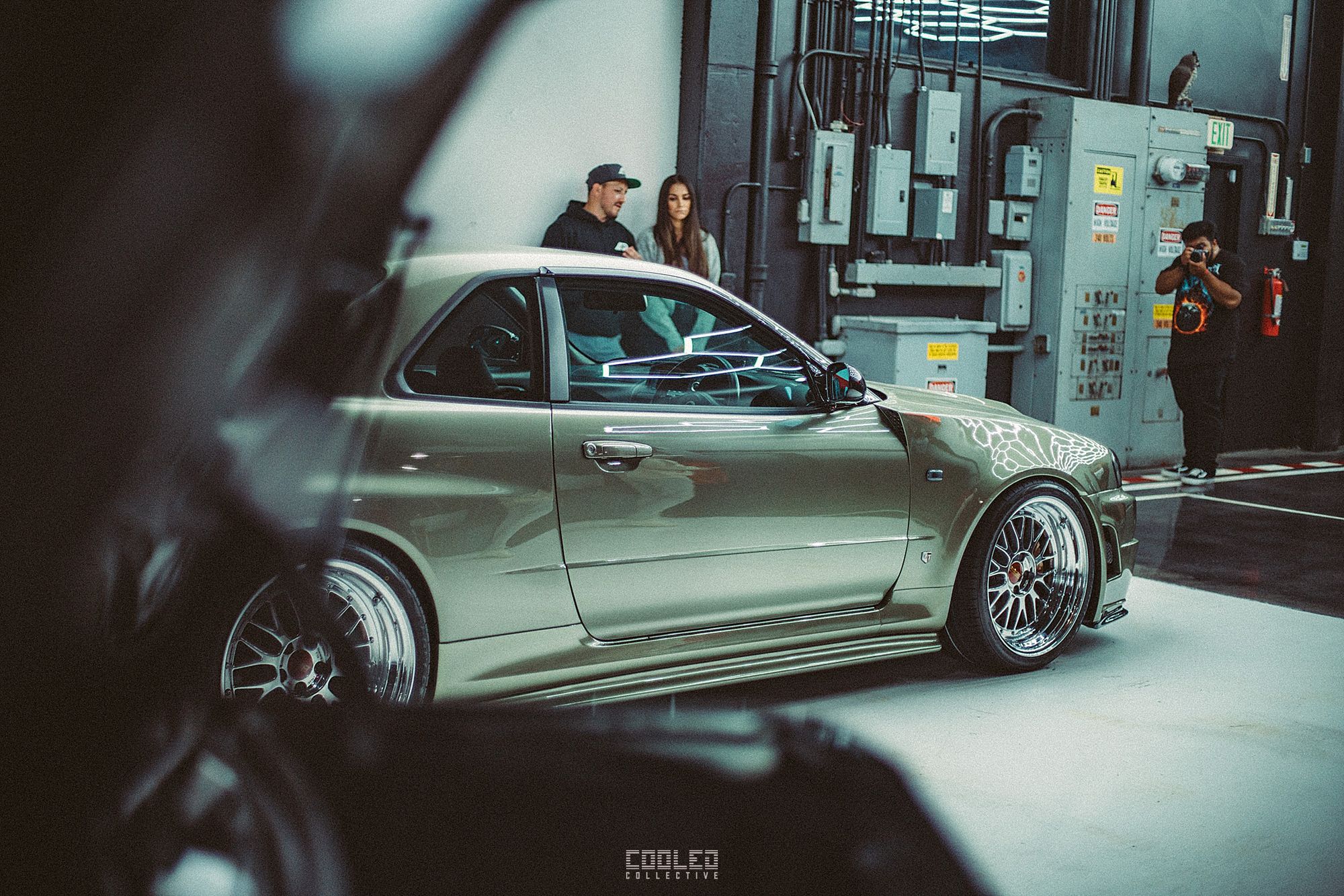 Another Skyline GTR rare bird is owned by Marc aka Pterodactyltactics in Millennium Jade sat right under a beauty softbox. Looks to be fitted on custom BBS 3 piece LM's.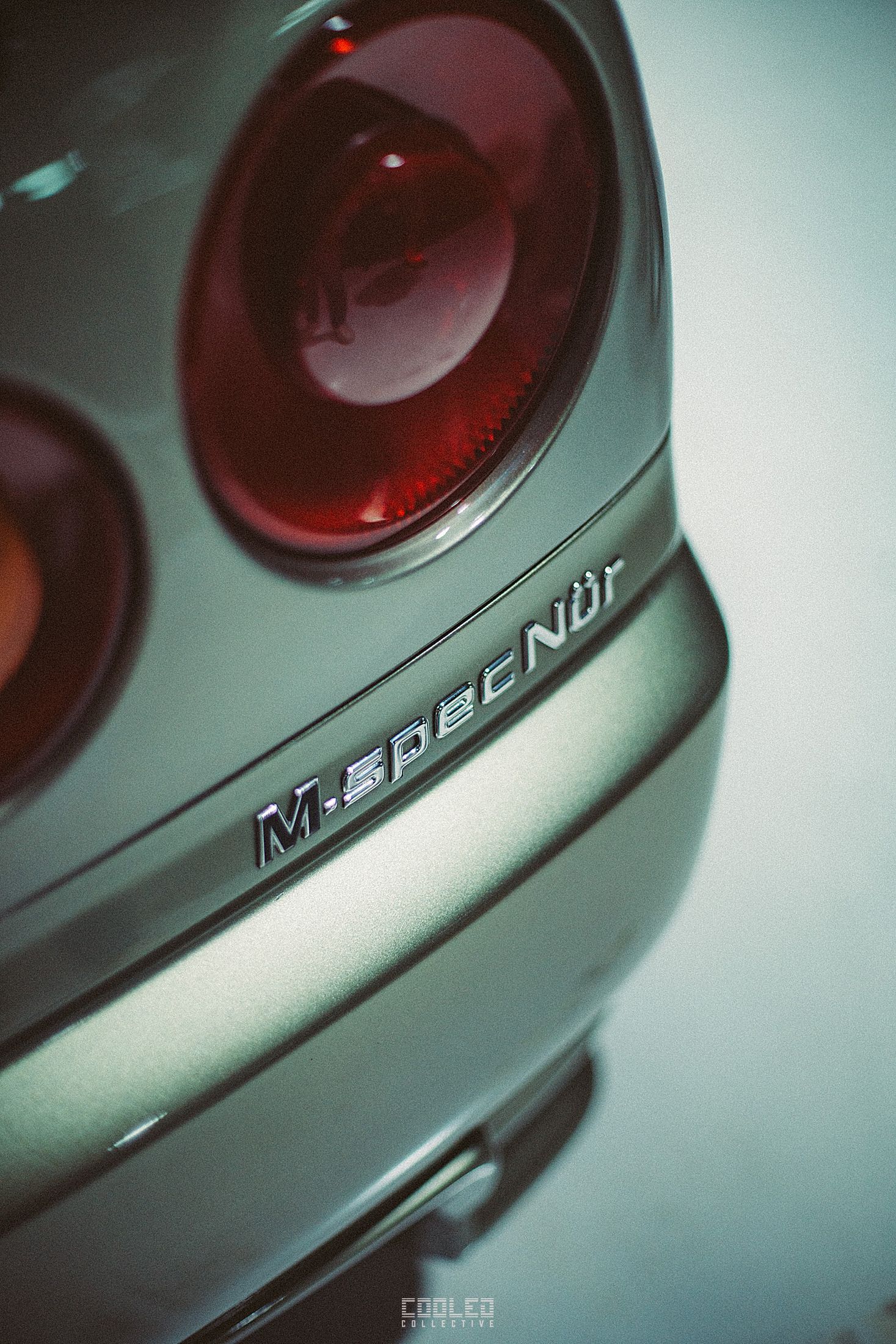 The music is bumping hard and provided by the homie Erok, alcohol was being poured and sushi rolls were being handed out. What an amazing night, a wonderful concept and a job well done by everyone involved. Can't wait to check out the next Grid Icons!
Drew Manley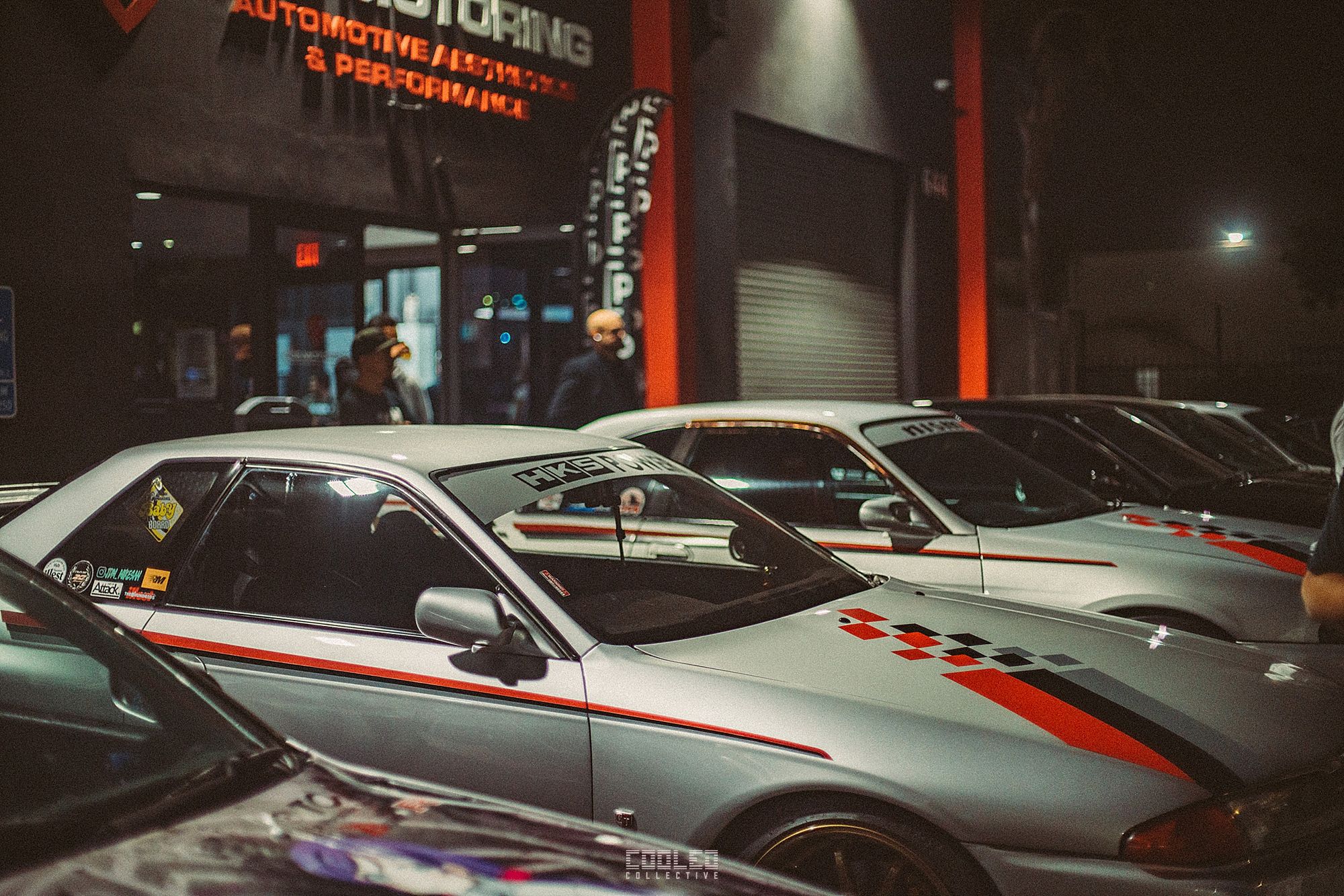 ---