Morning cruise started with a gathering at Motor Trend HQ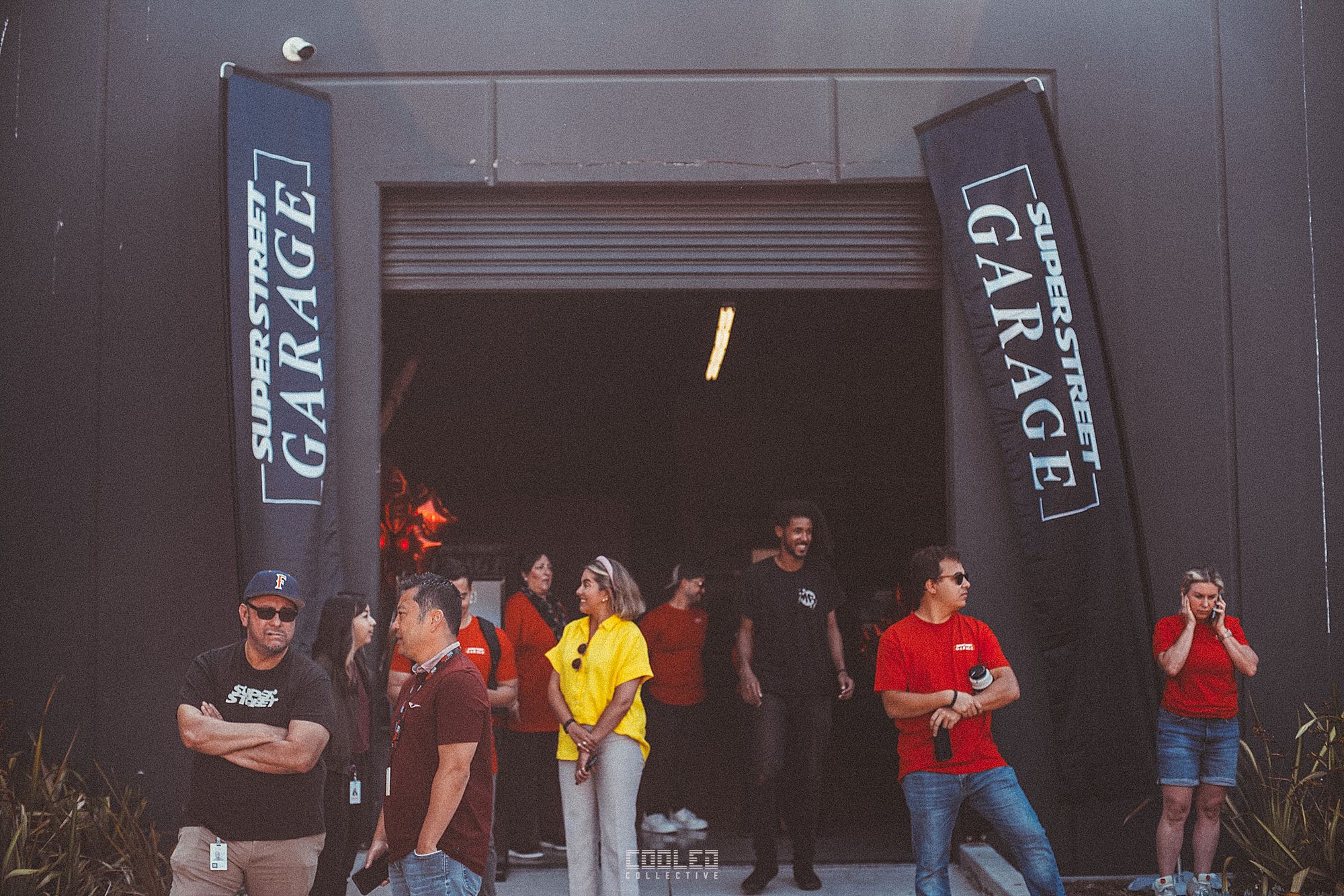 I was fortunate enough to be invited to the launch of Super Street's new show called Super Street Garage hosted by Amir Bentatou of RS Future Dynamics and John "Nads" Naderi who was an early editor at Super Street Magazine during the early years. Super hyped to see a car show hosted by actual car guys and not some actors who play to be car guys and only modify cars with sponsored parts. This, this is different.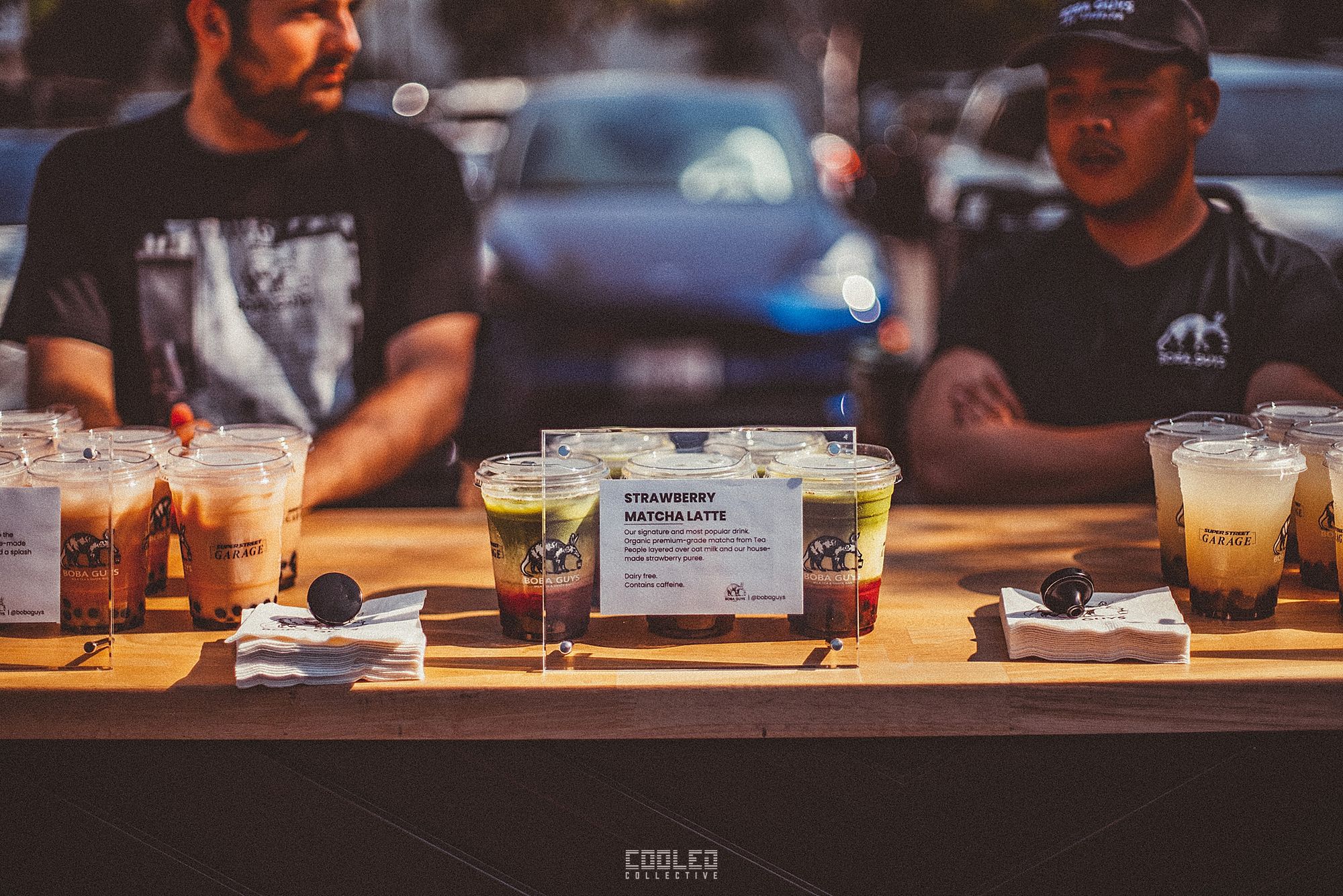 First things first, you know when you wake up at 6am to come to a car event and you are barely awake and starving but the host knows this and has Boba Guys and custard and mochi croissants on deck. There is nothing better than this right here, so thank you Motor Trend and Super Street for the hospitality.
---
Super Street Enthusiast Parking Lot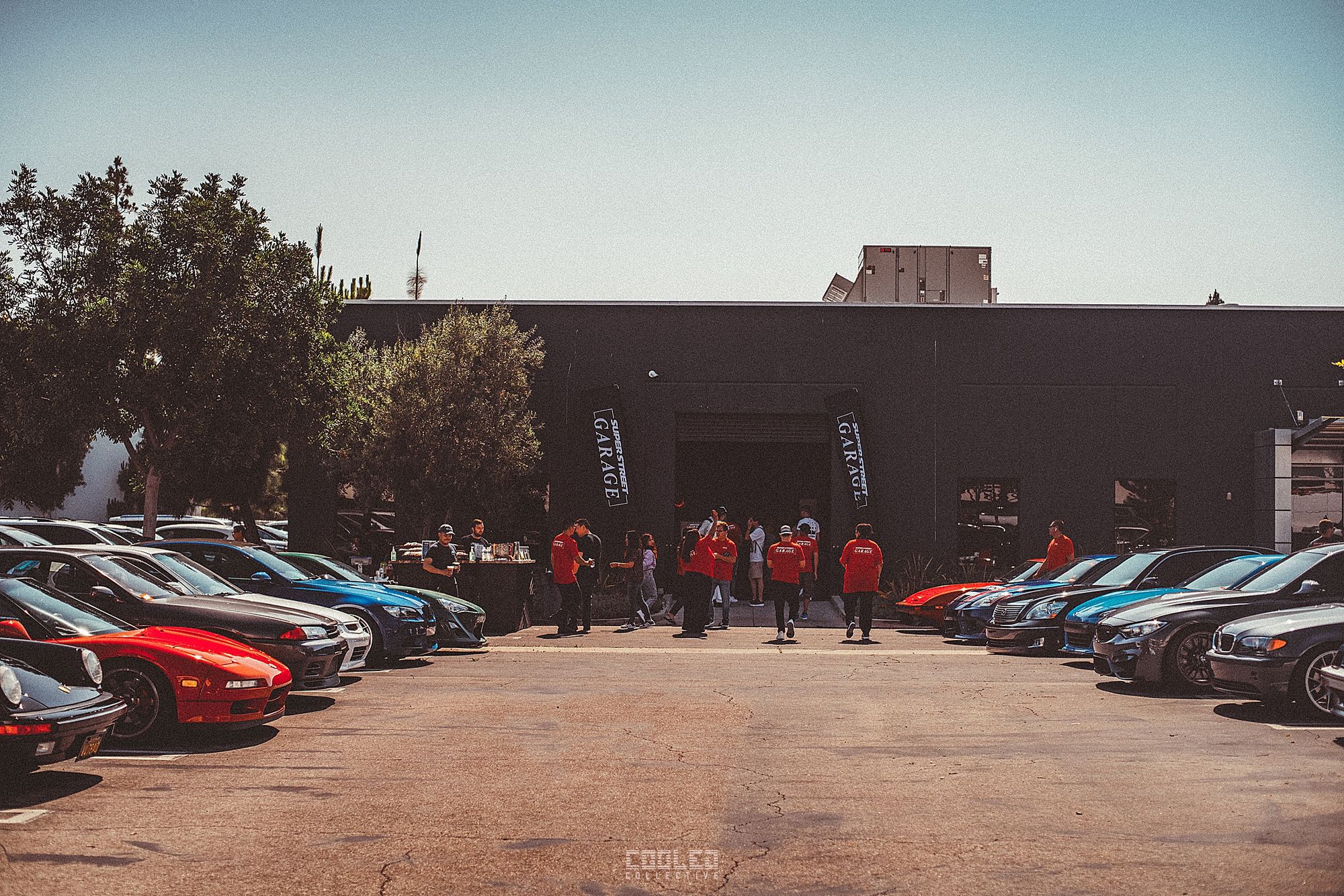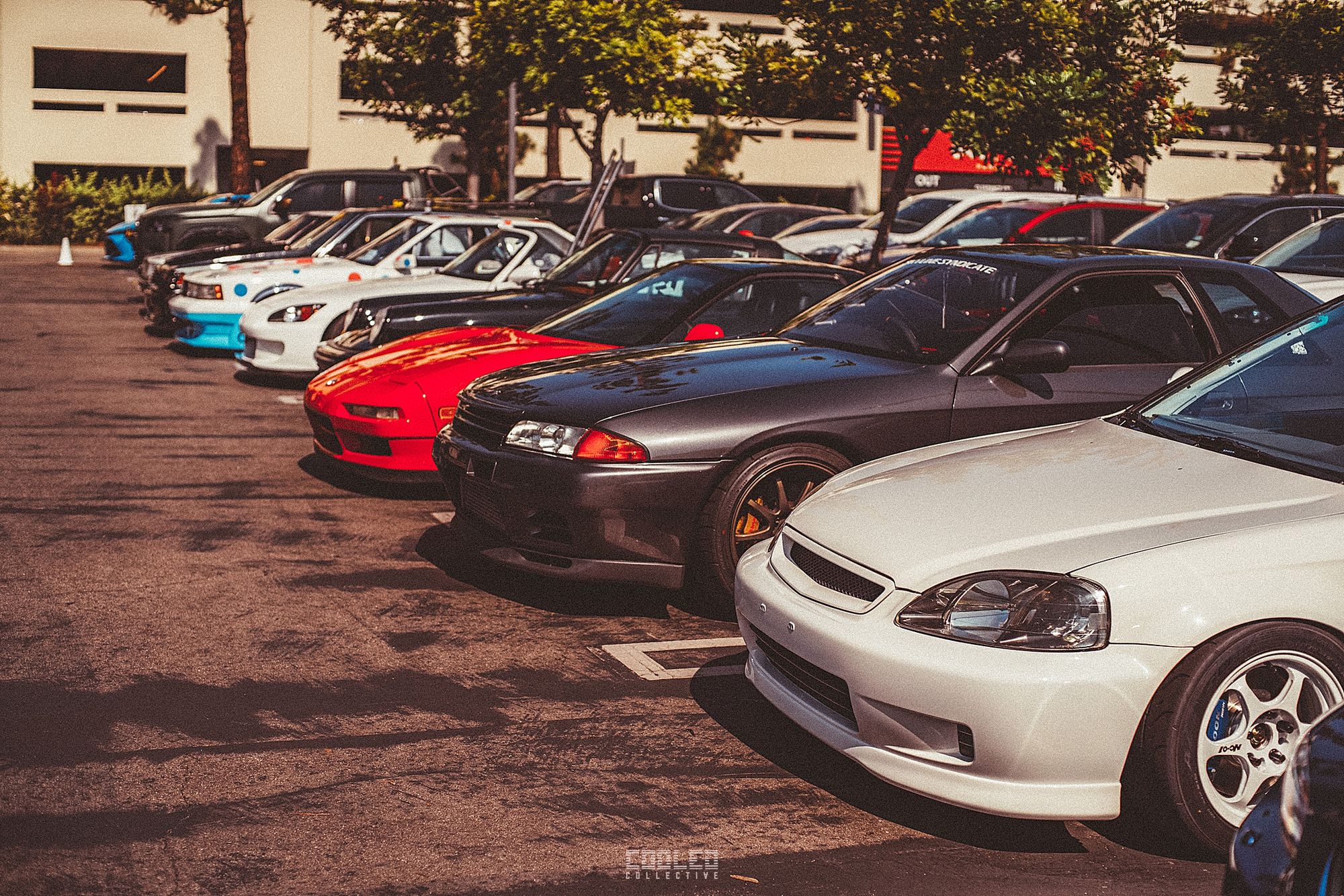 There were about 25 cars that were invited for this launch drive and it was a nice mix of cars from NSXs, GTRs, GT3RS, Cressidas and more!  A very diverse group of Socal car enthusiasts came to represent and have a good time.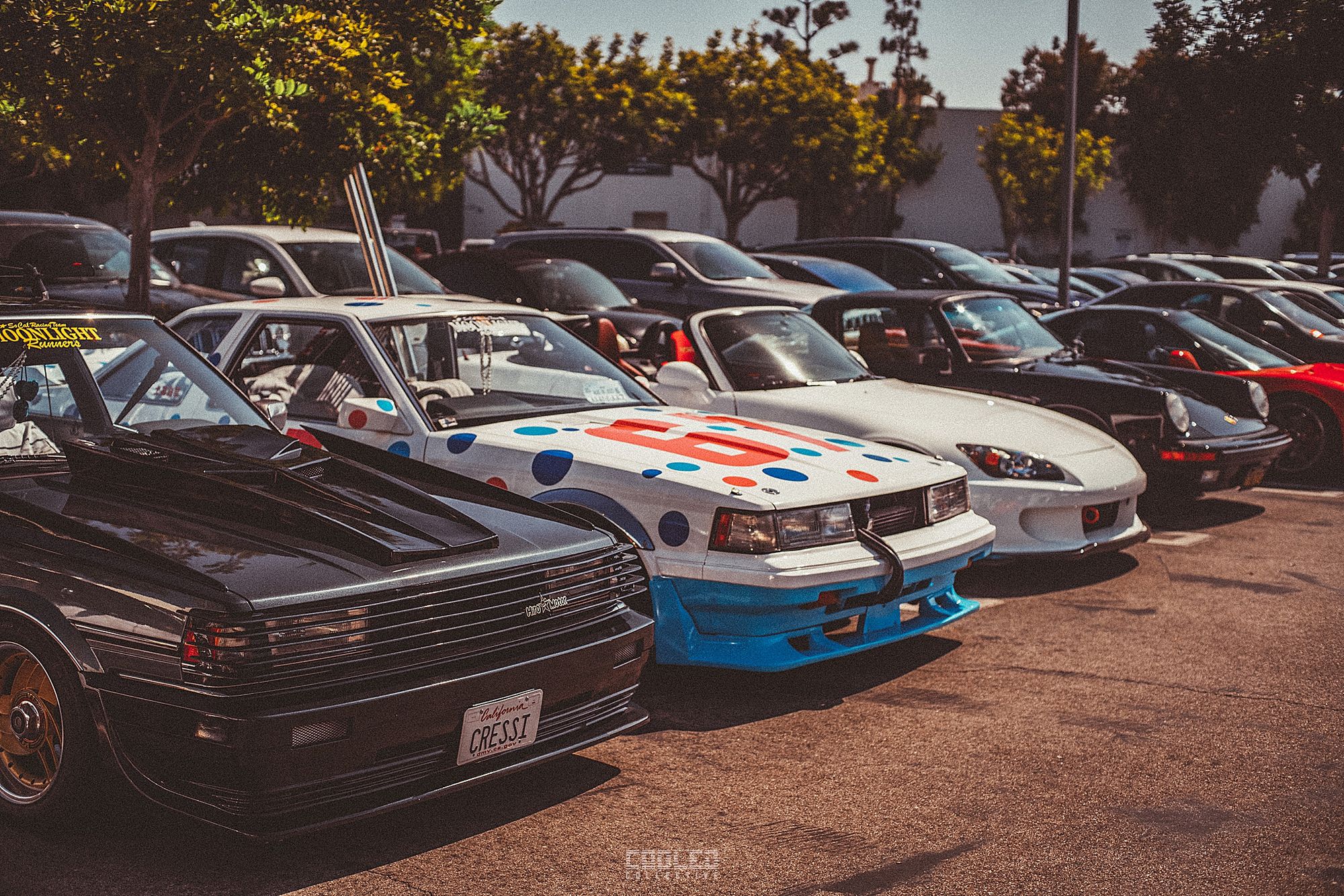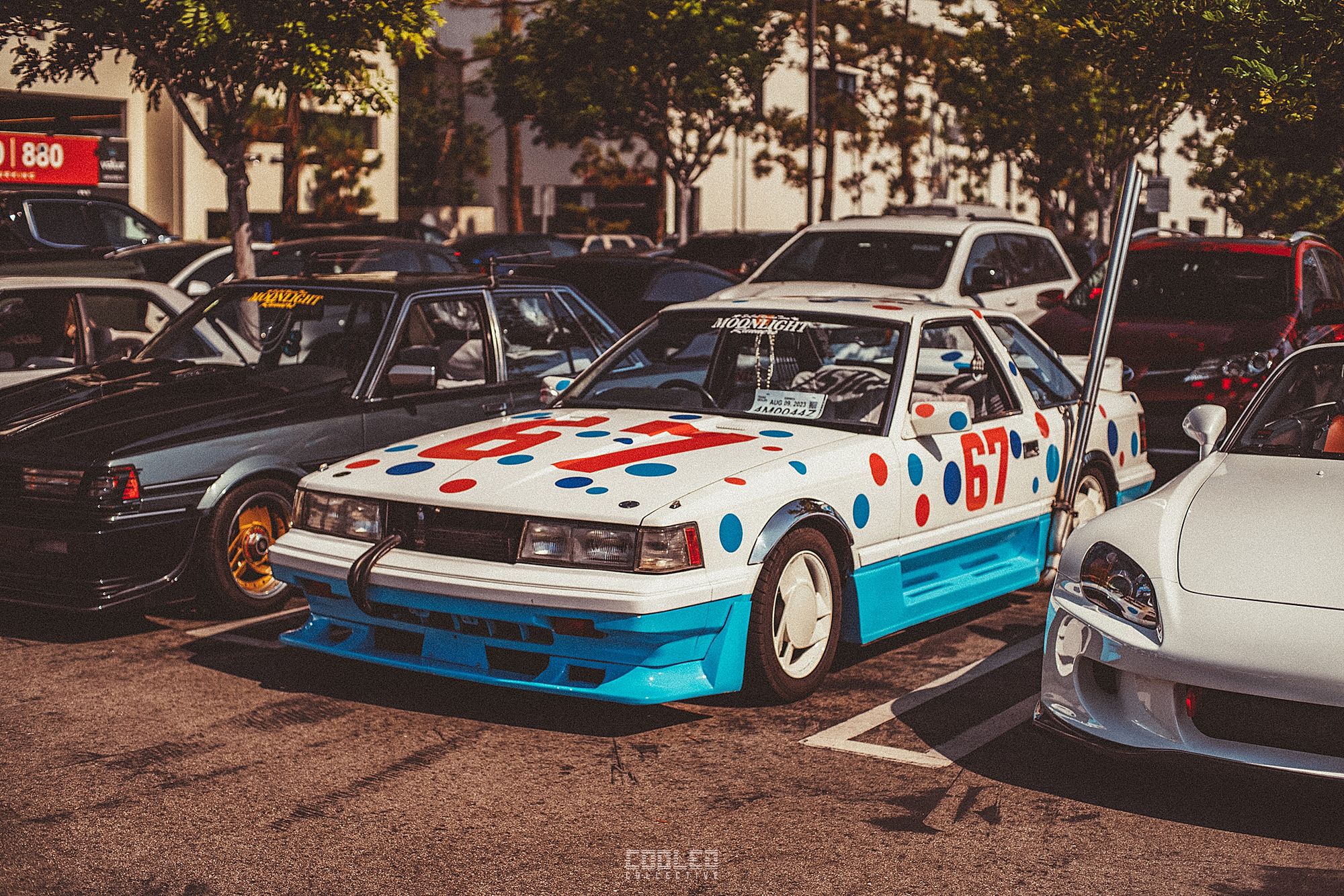 The boys at Moonlight Runners definitely had the most steeze in the group. Representing the 80s and JDM flavor to the max. The details are insane and require a much more extensive dive into their builds.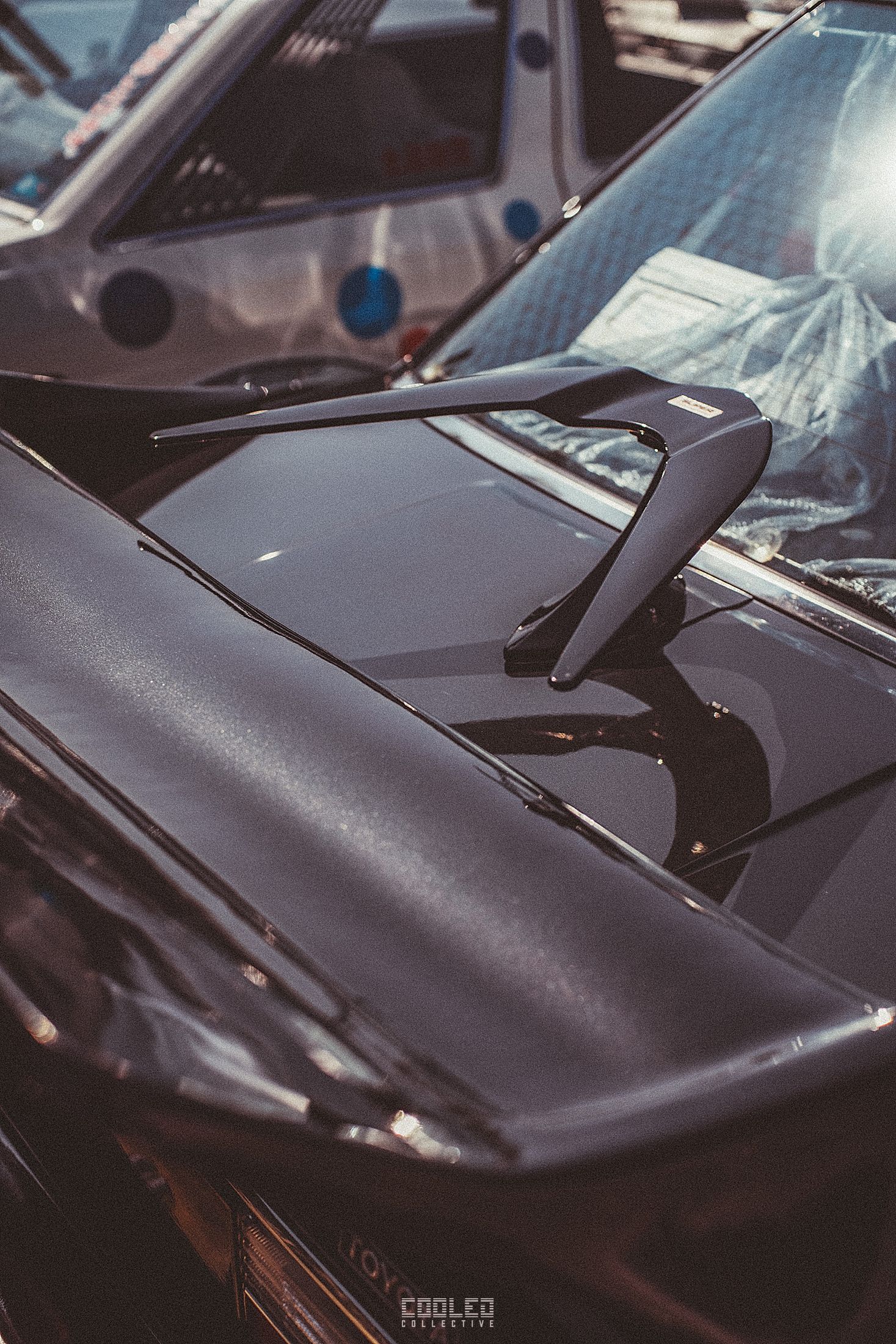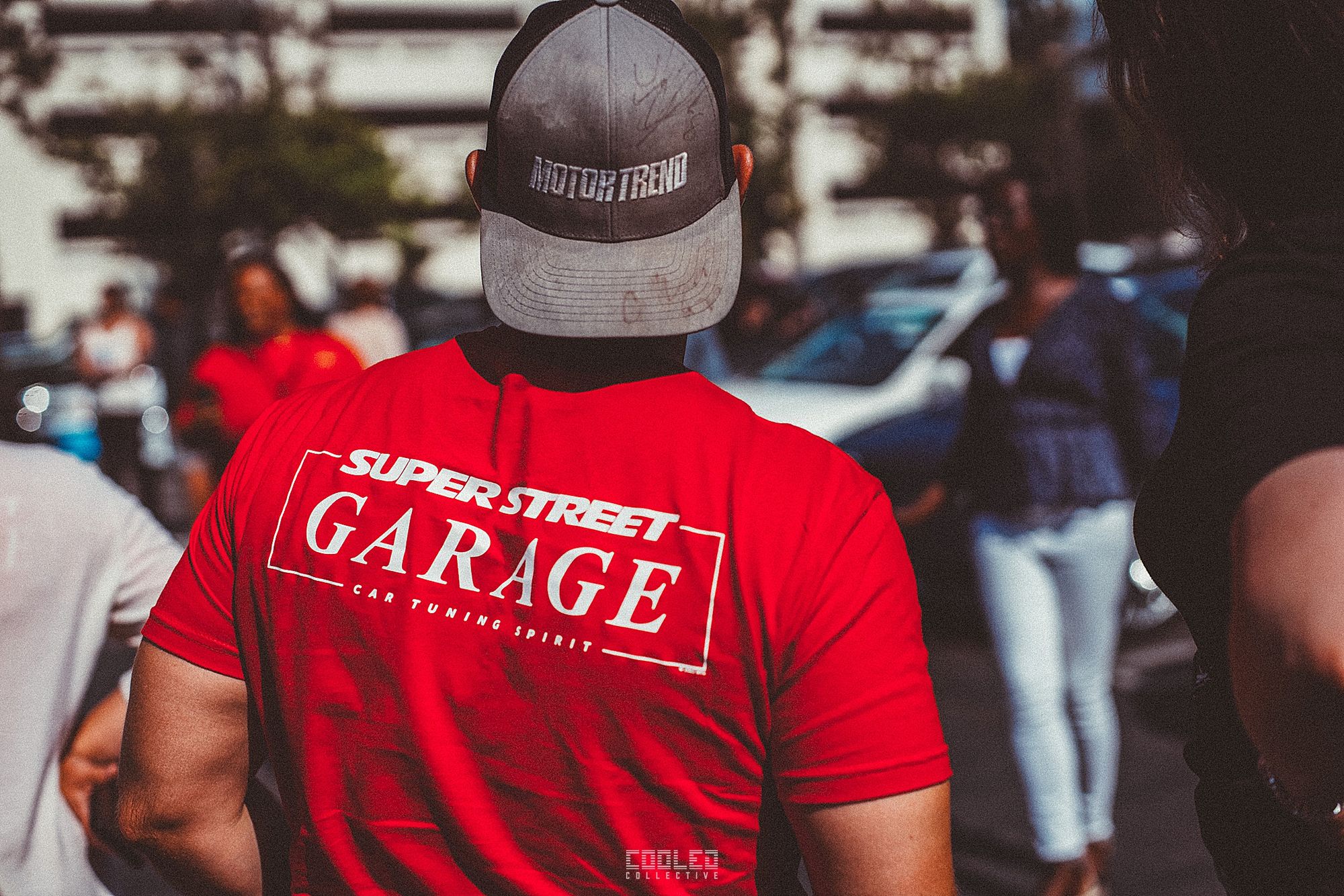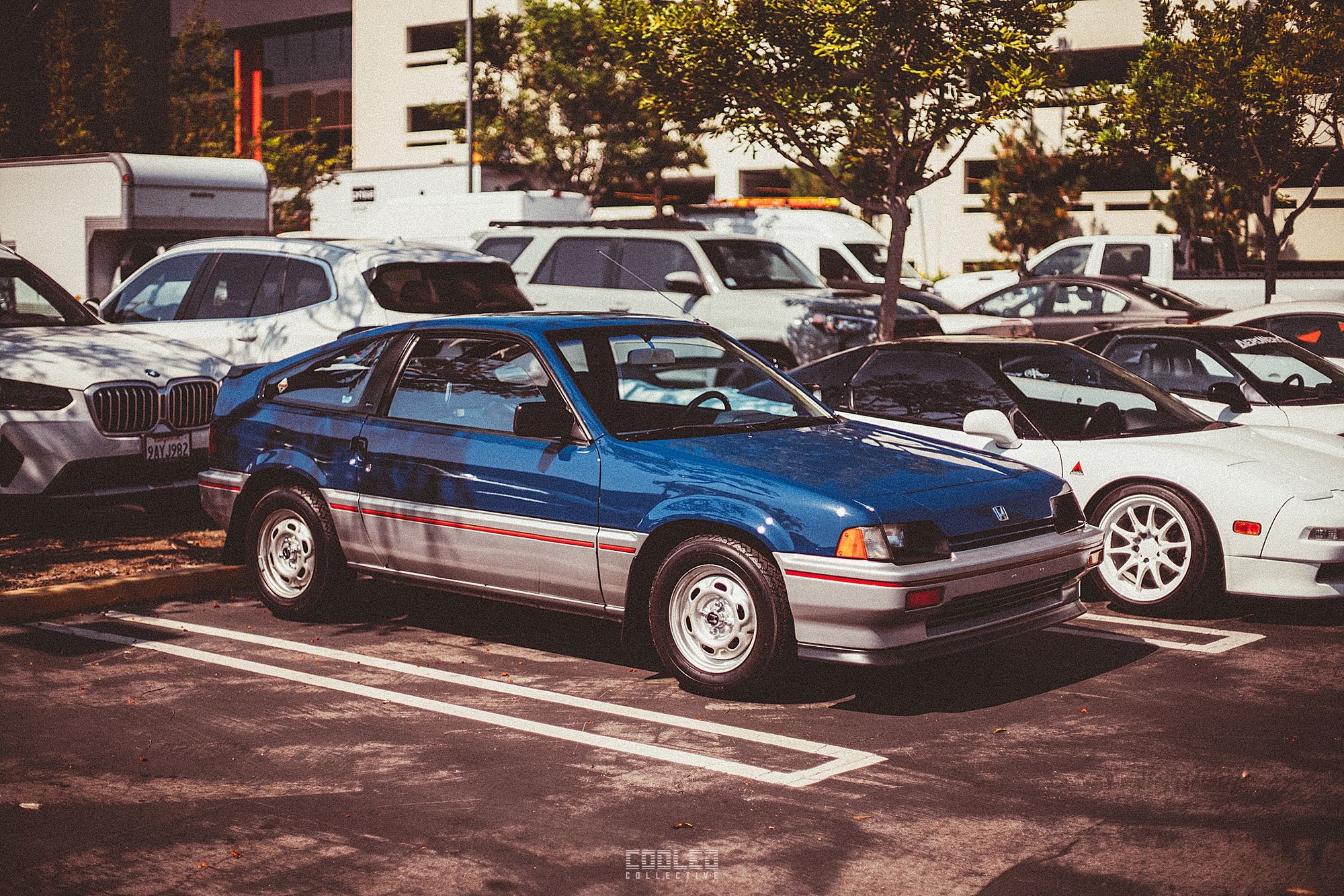 One of the unique birds in the parking lot was this early model Honda CRX in a rare blue and silver paint combination. Looks to be completely stock and is super gorgeous in every way.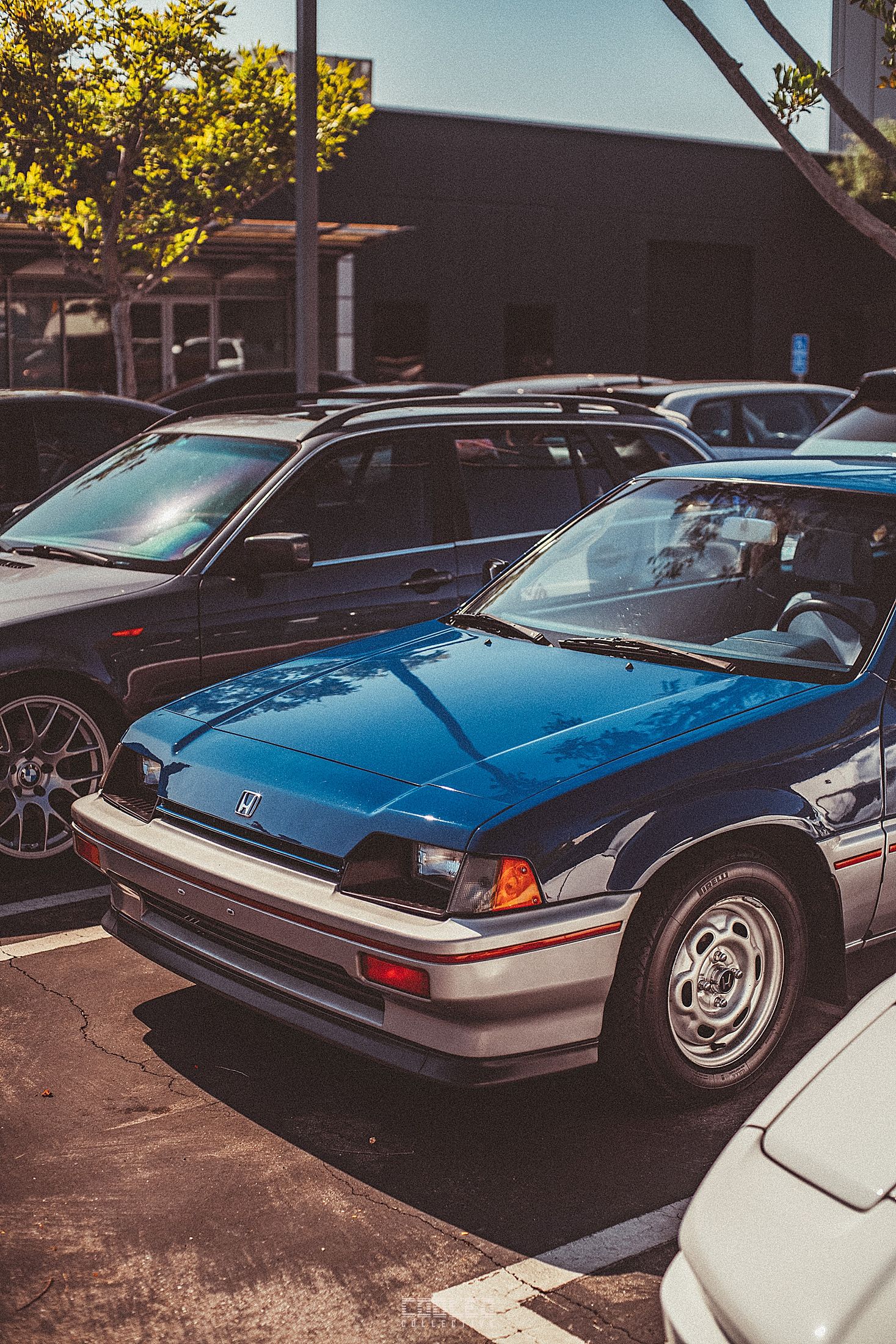 ---
A quick preview of the Super Street Garage Show
We had a schedule to stay on top of so Johnny and Aimee of GearOne Agency wrangled up the car folks to give us a preview of the first episode. I can say that everyone was pleasantly surprised by the quality of the show and the topics and locations that were picked by the producers.
There was a quick Q&A session and feedback was provided. I can tell you that this show will appeal to the enthusiast market quite a bit. So stay tuned for the release coming up soon.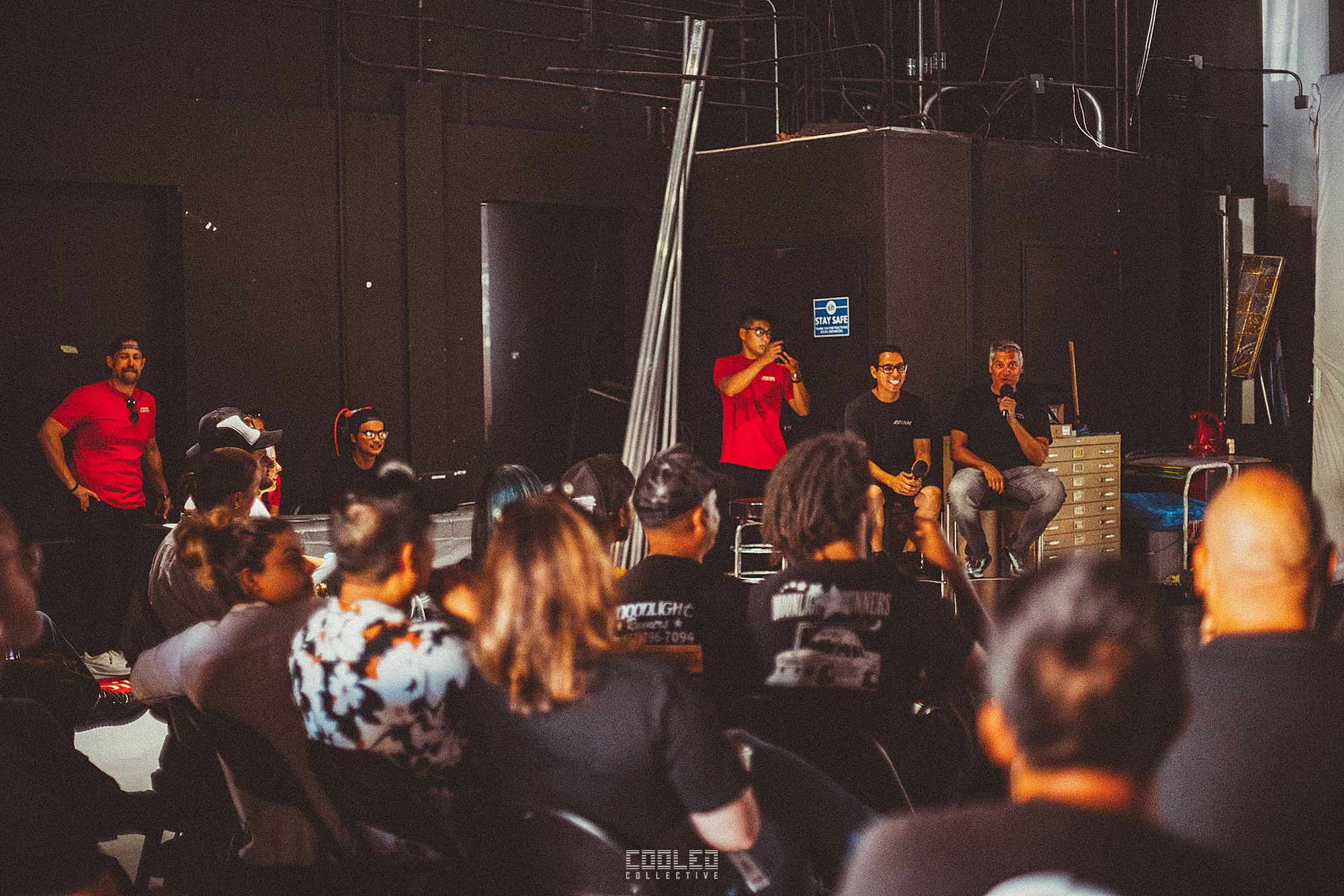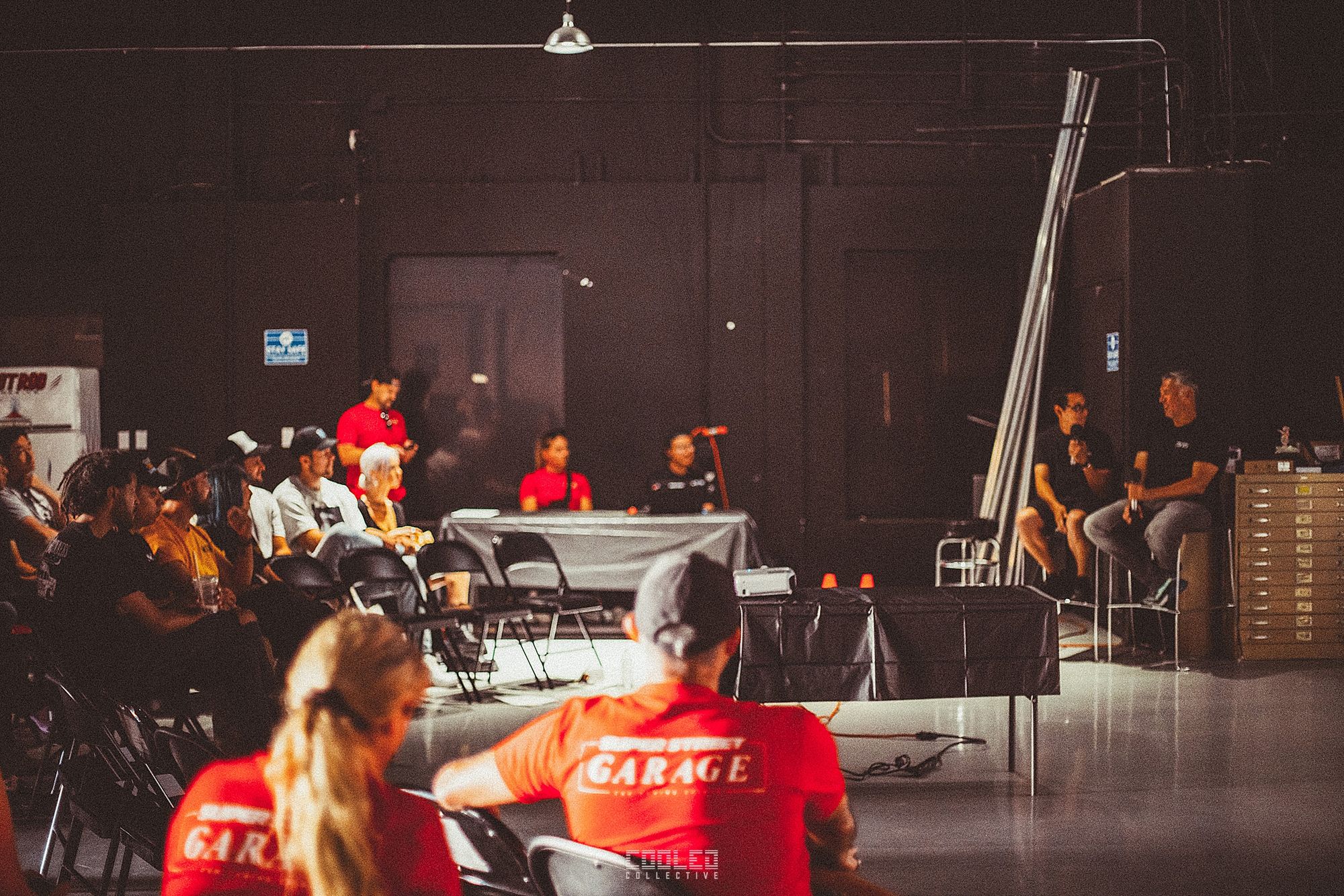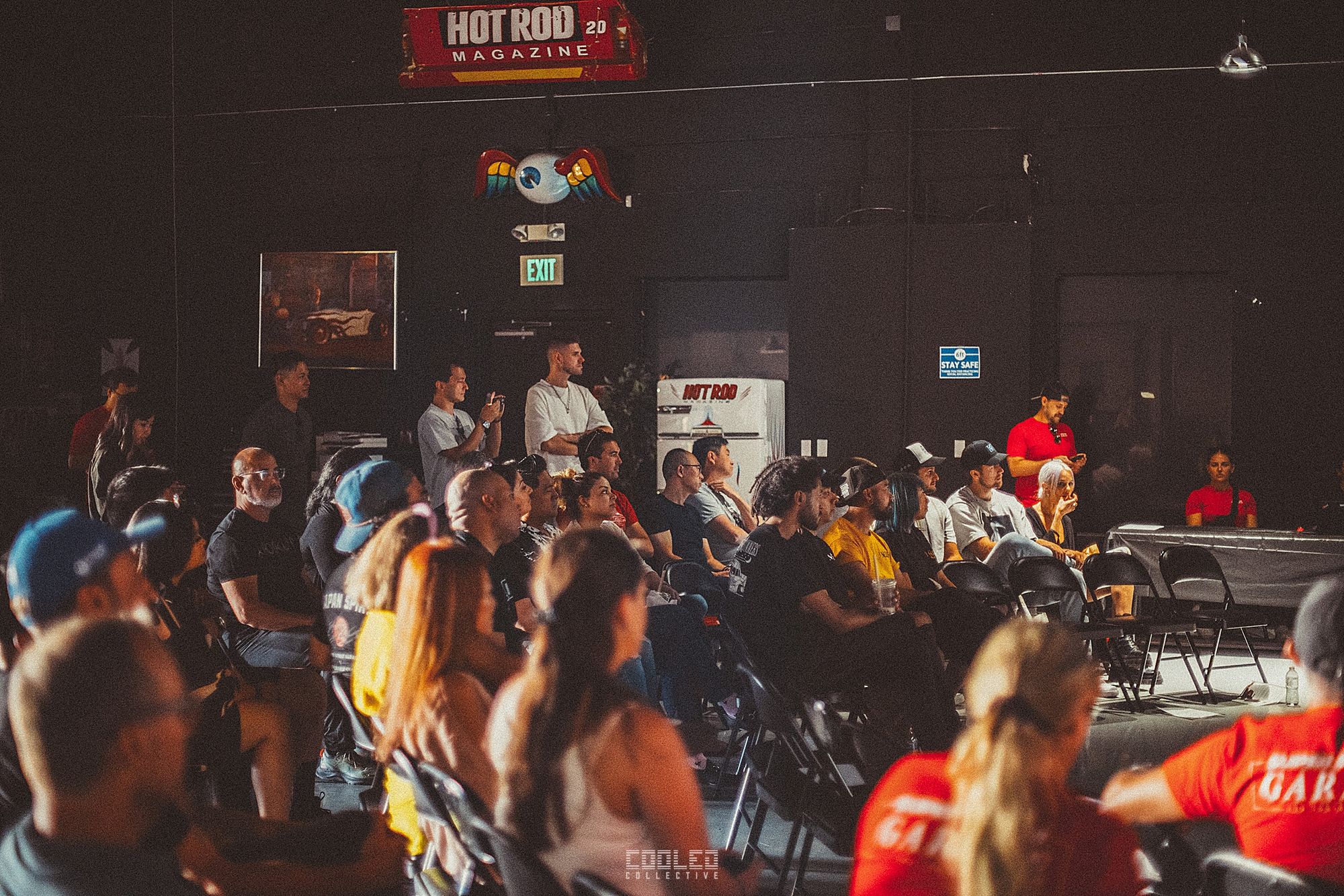 They handed us a sweet gift bag filled with some cool merch and it was off to the races or to the cruise I should say.
---
Launch Cruise to the Korean Friendship Bell in San Pedro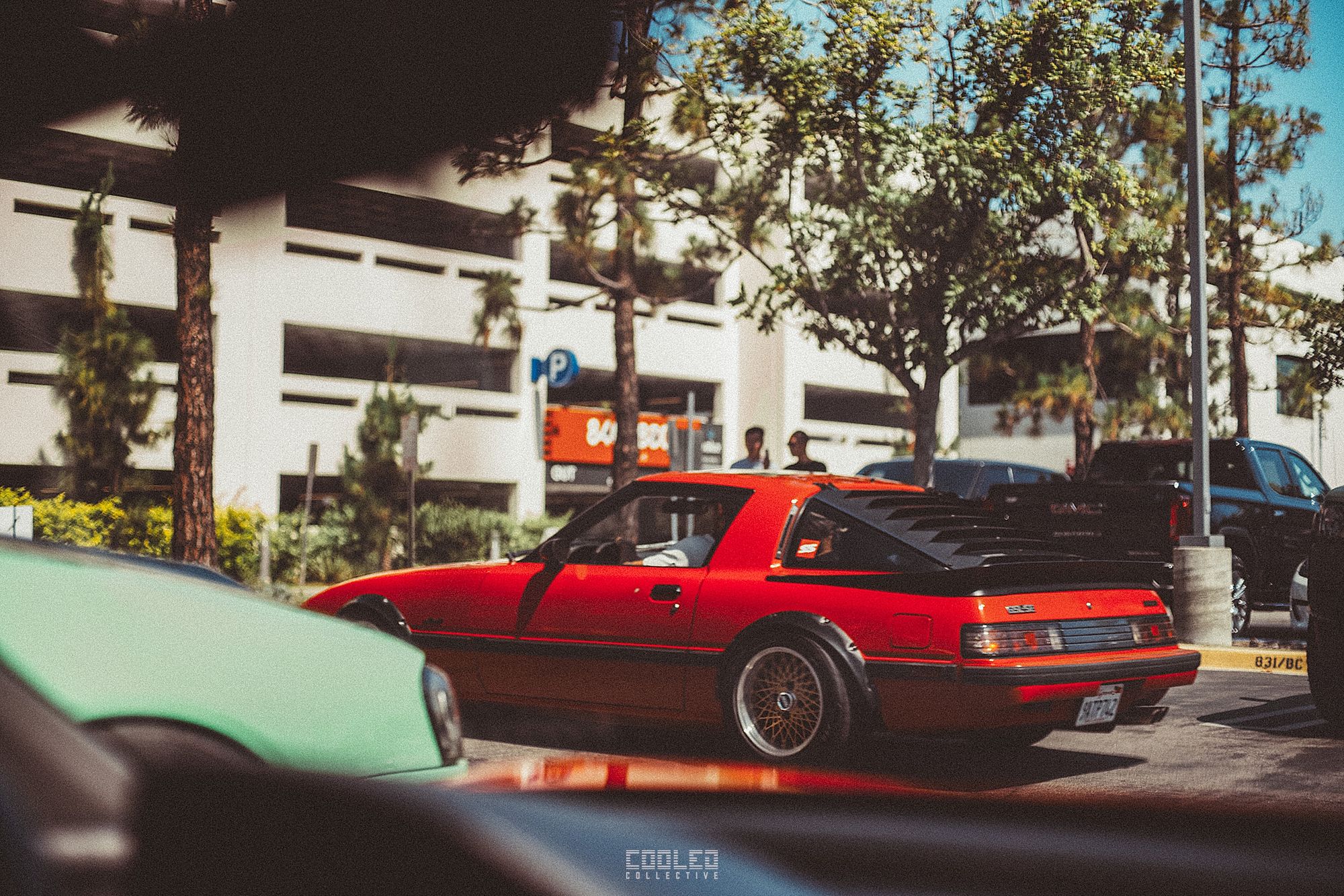 One of the cars that was showcased on the show was this sweet Mazda RX7 FB that caught the attention of many of the folks at the gathering today. One of the things that people really loved about the show was how they focused on builds that are attainable and not hyped up in price and rarities. This FB was a perfect example and one of my favorite cars that showed up.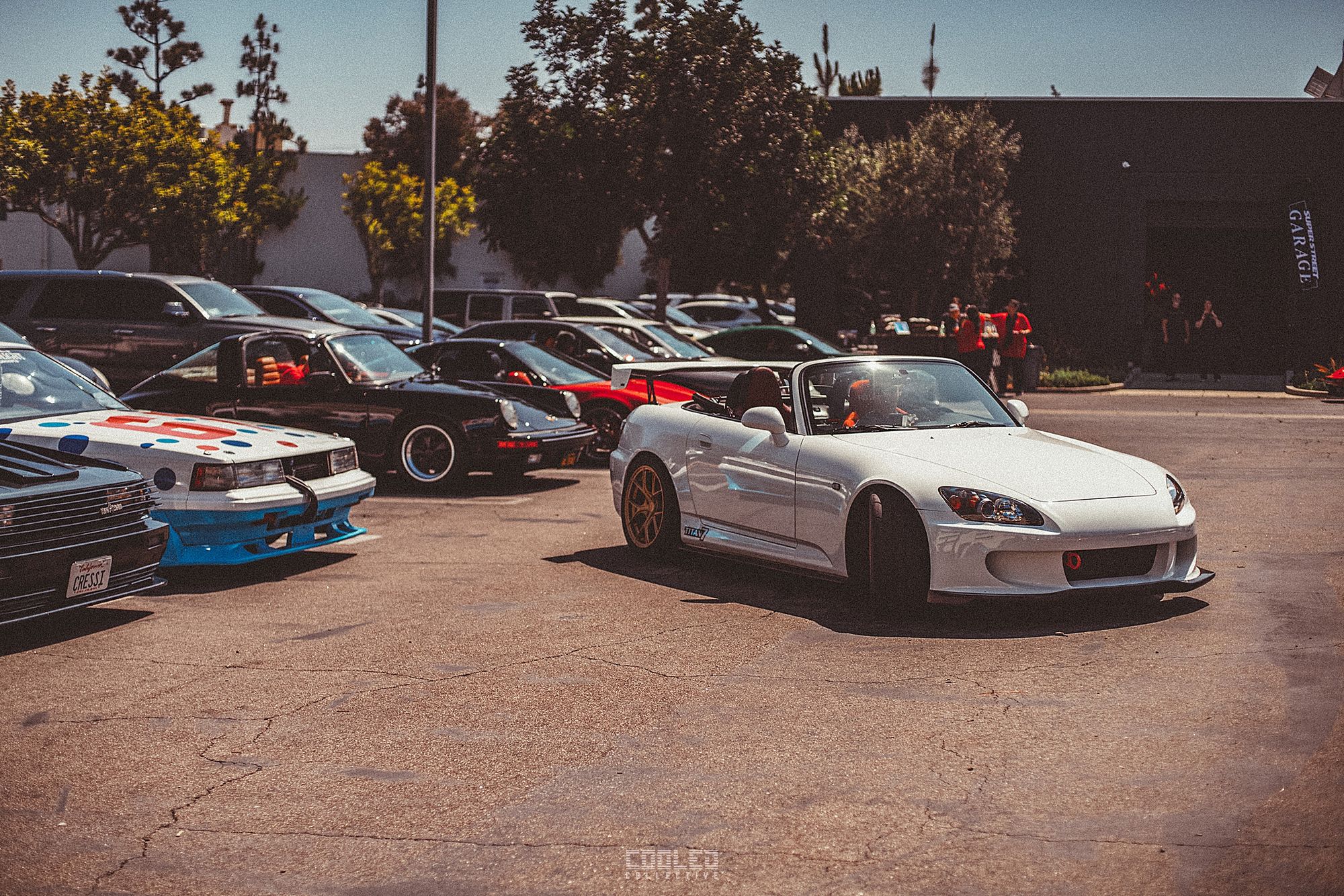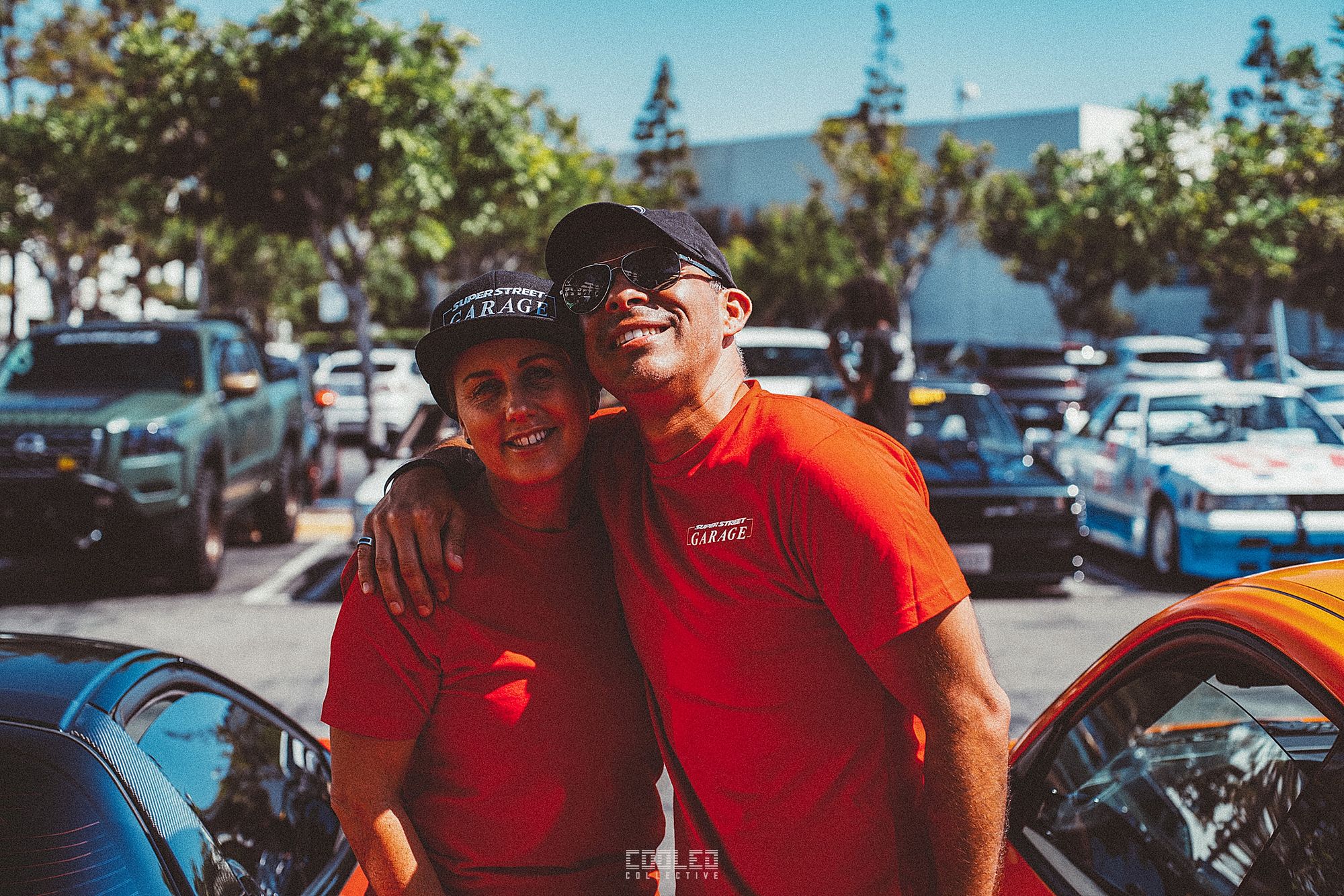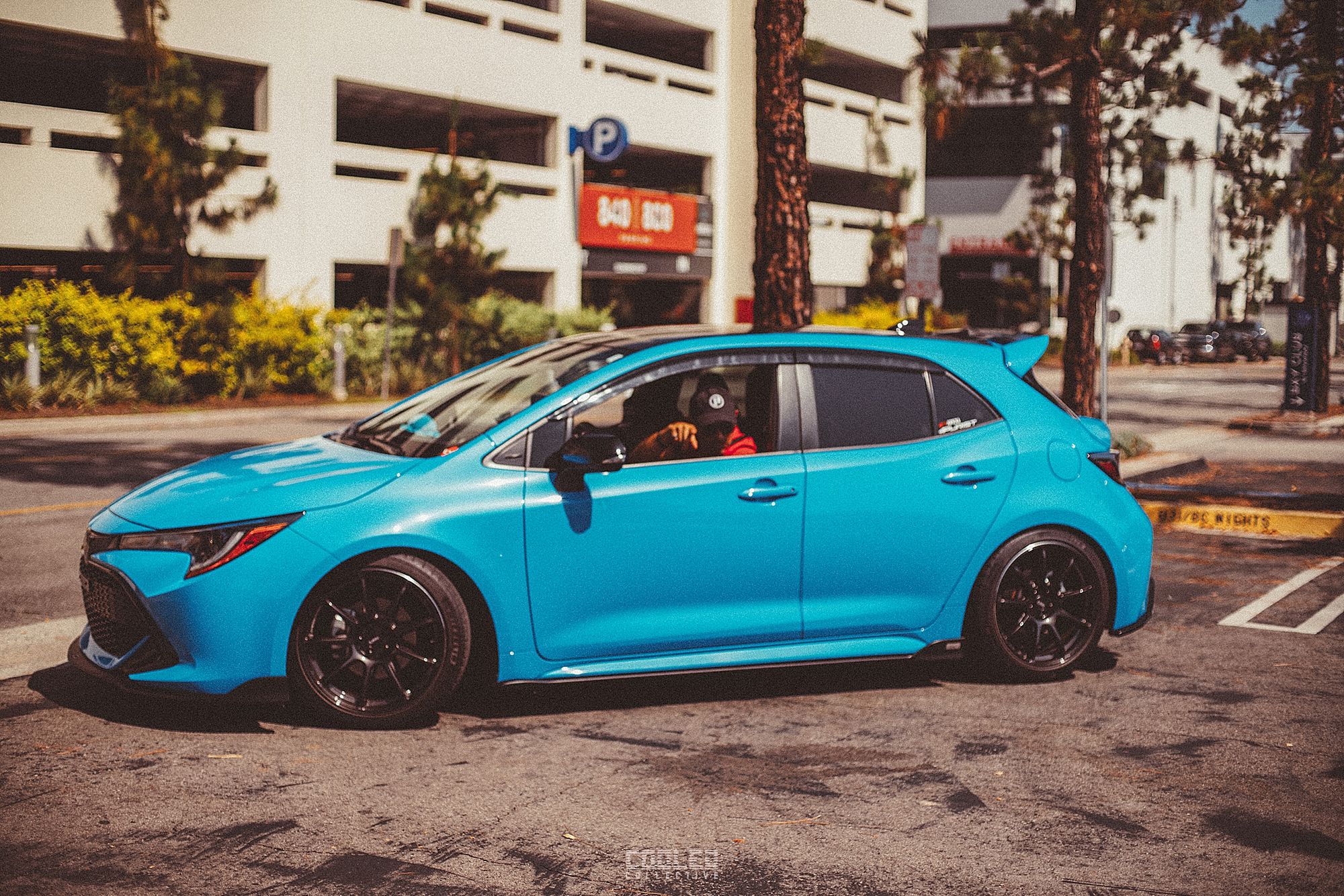 We drove through Hermosa Beach to get to Palos Verde and end up at the Korean Friendship Bell. Here are some images along the route.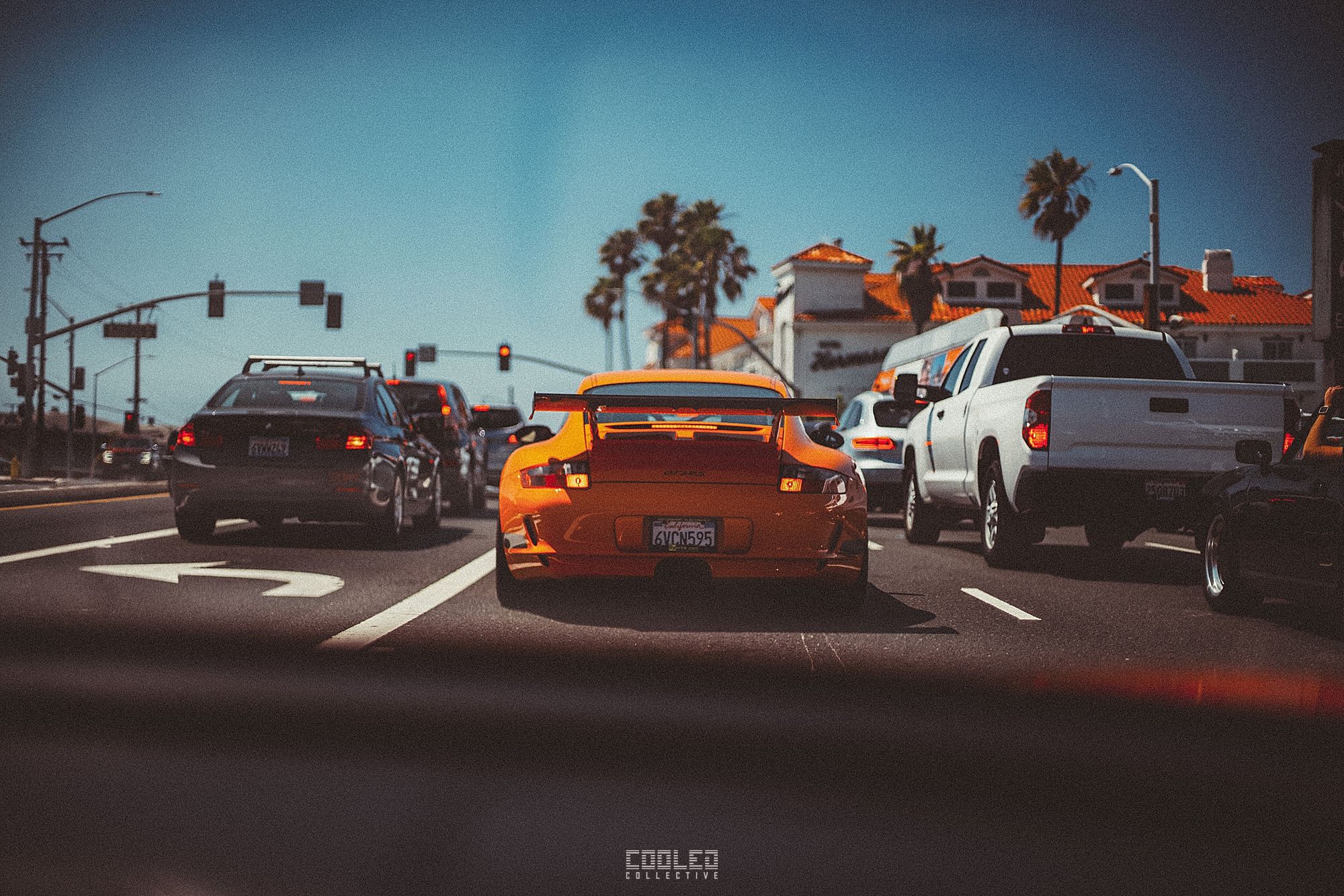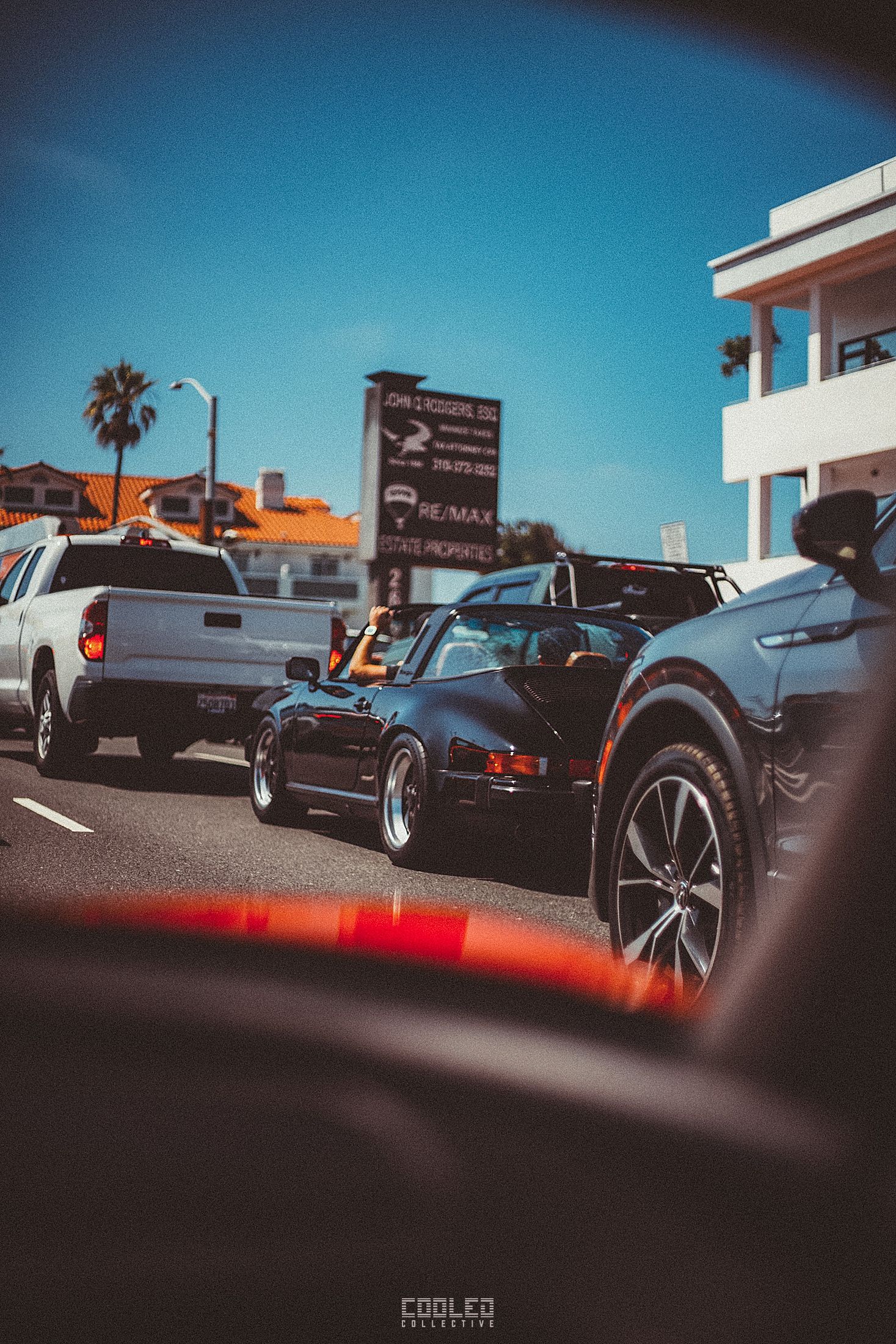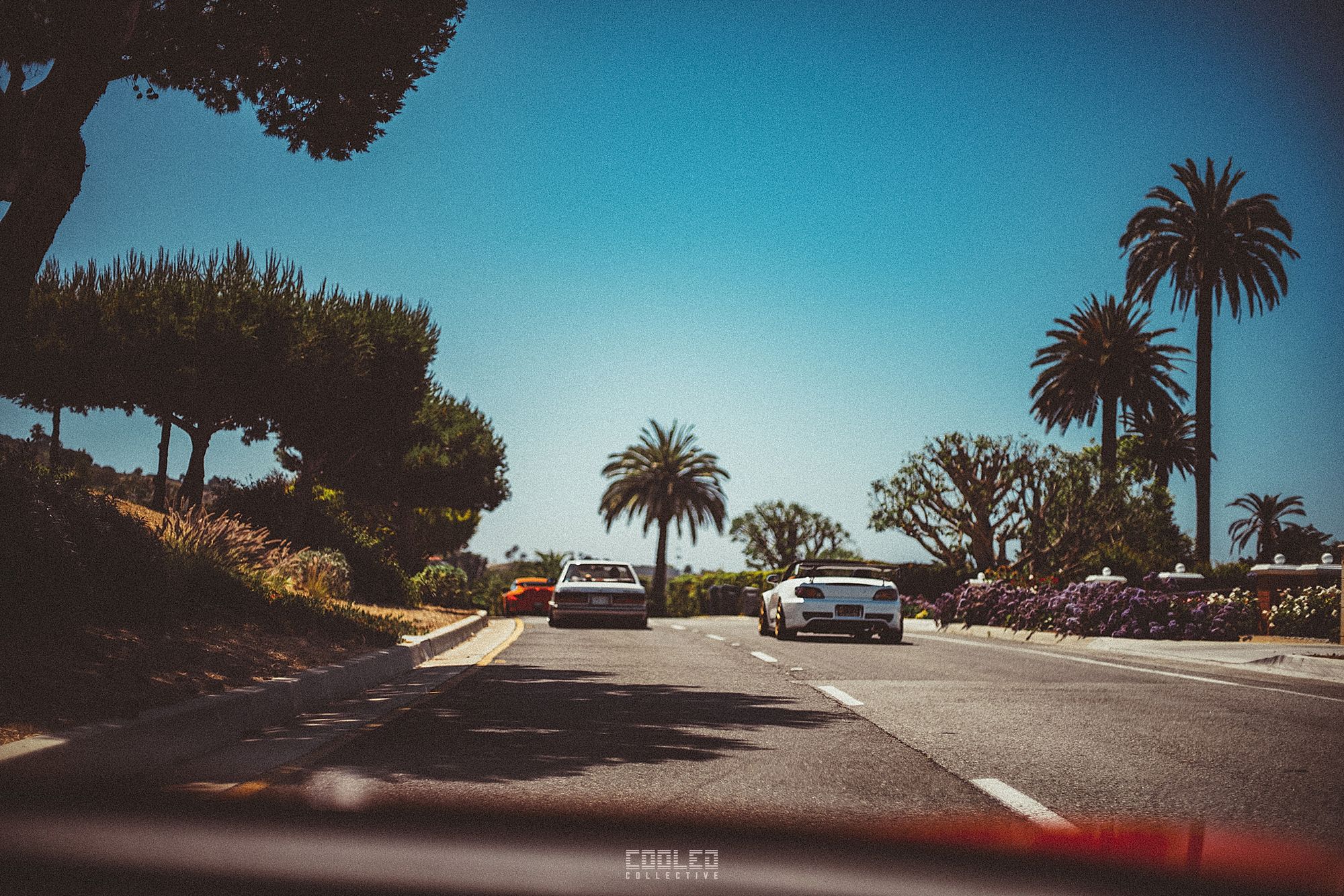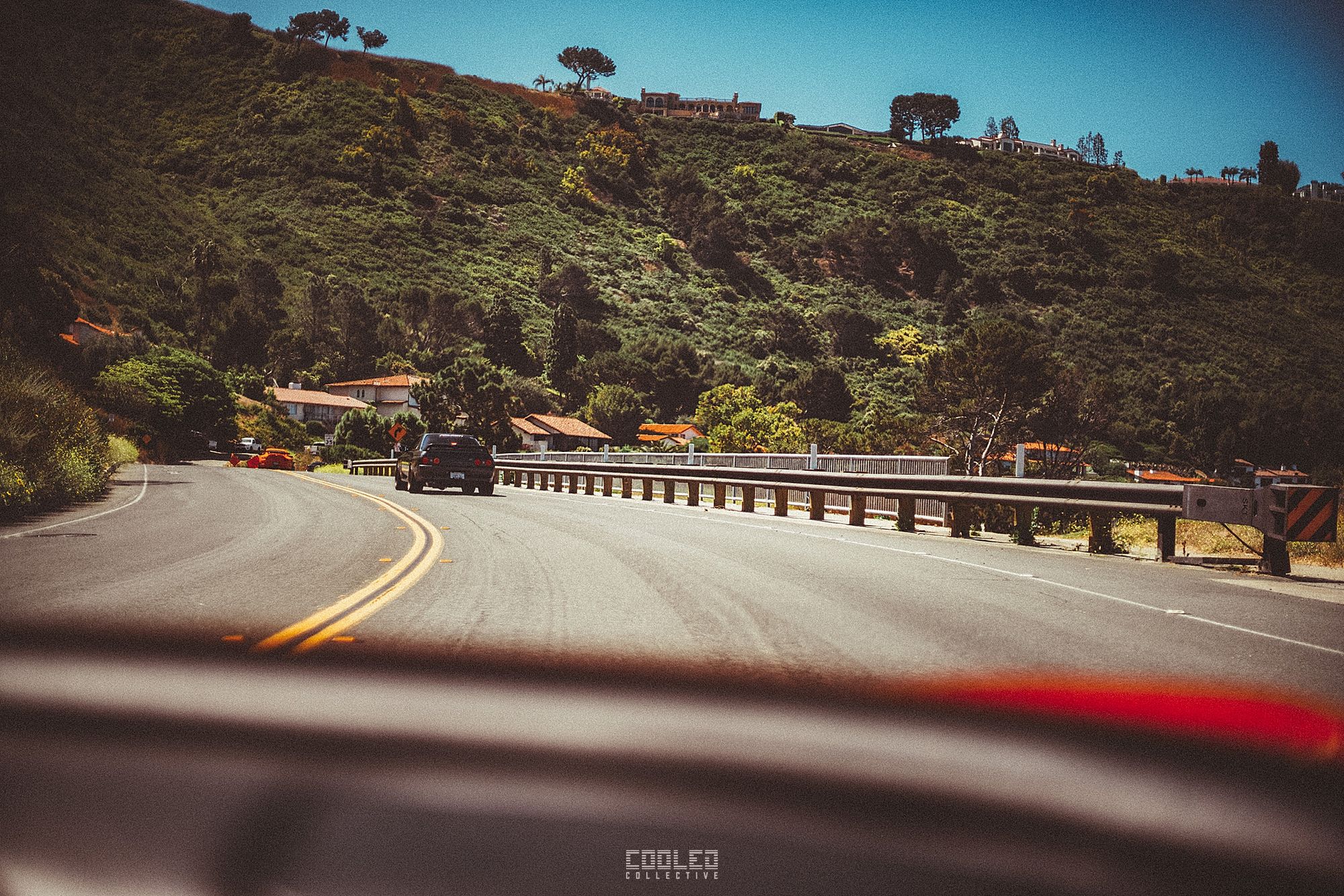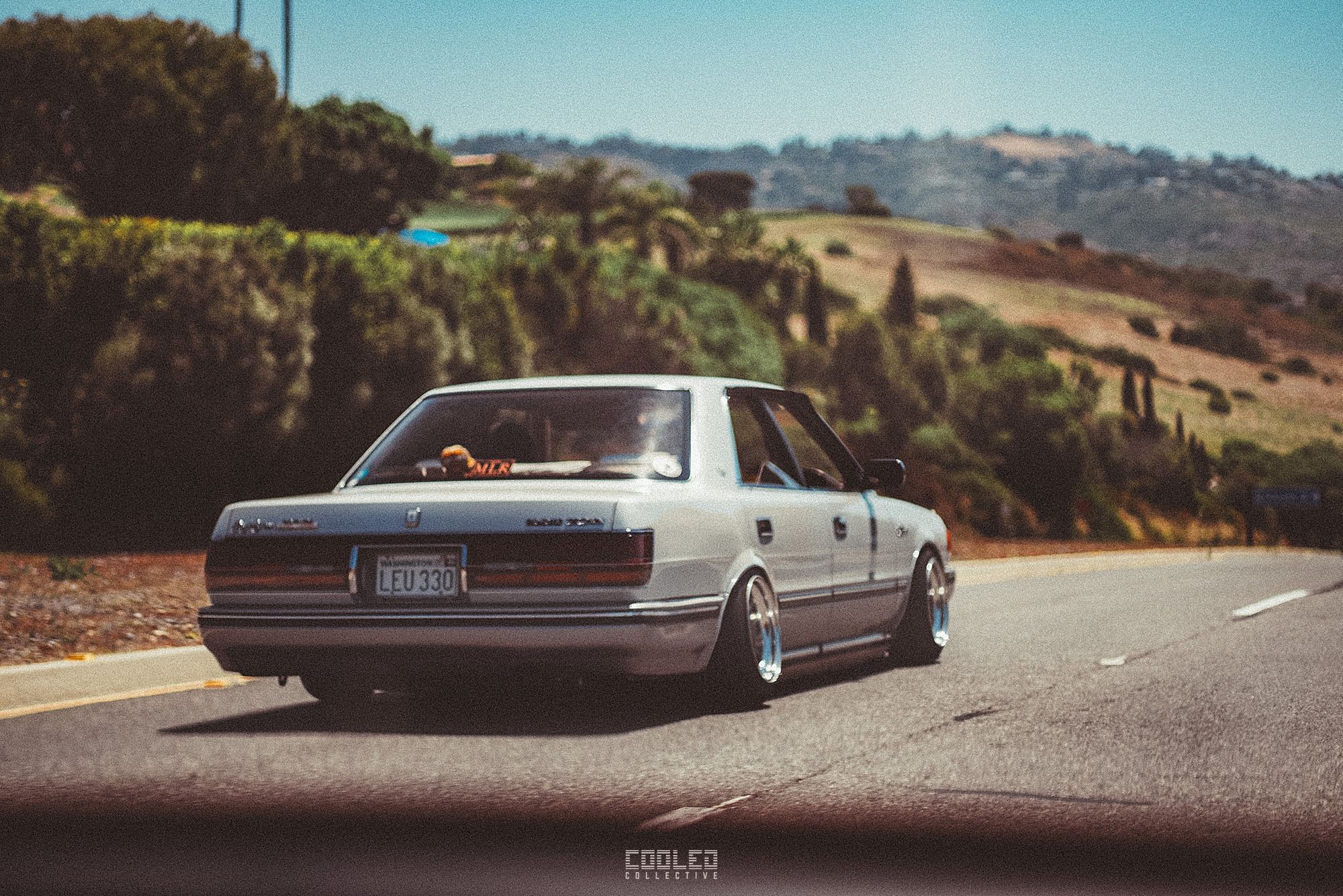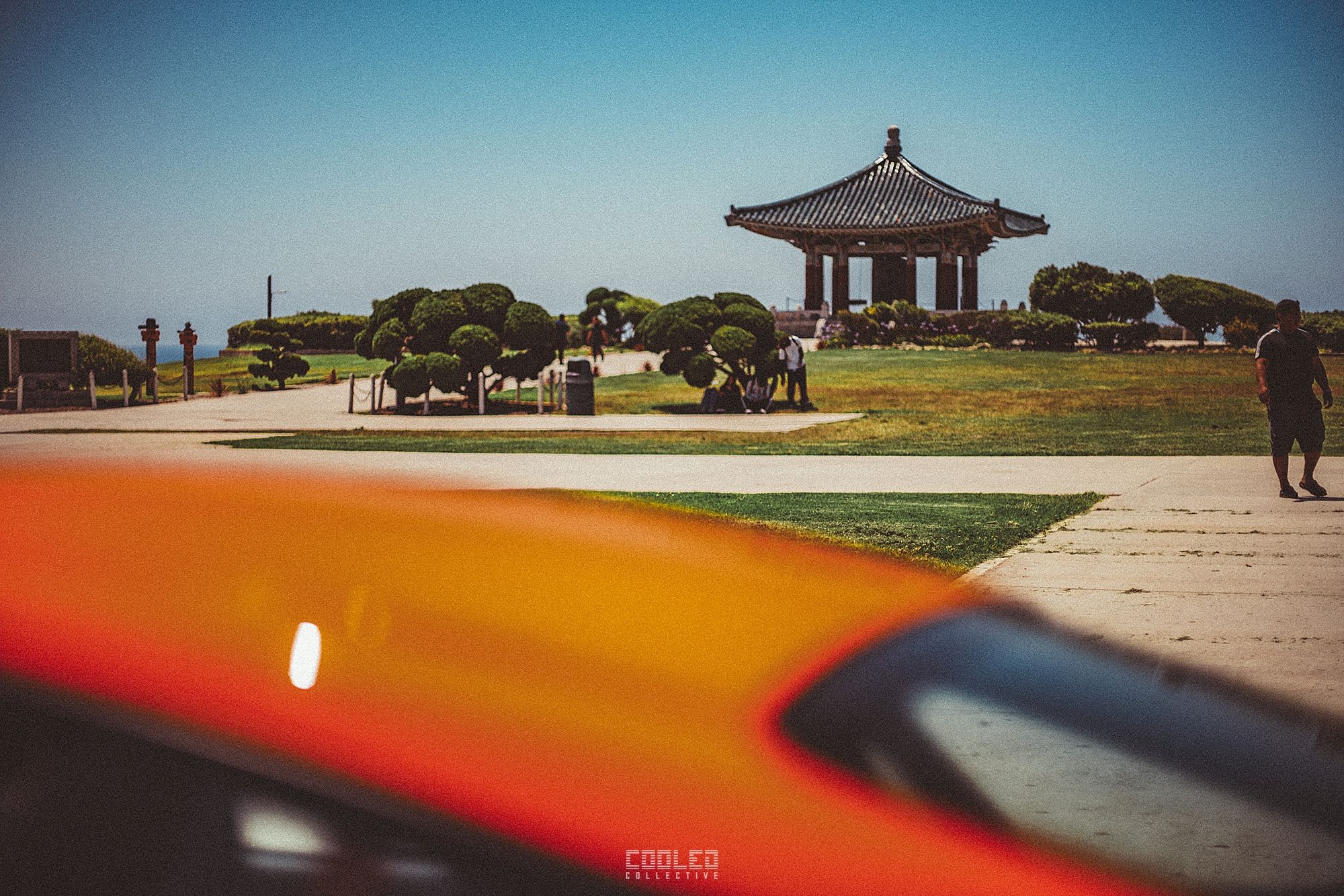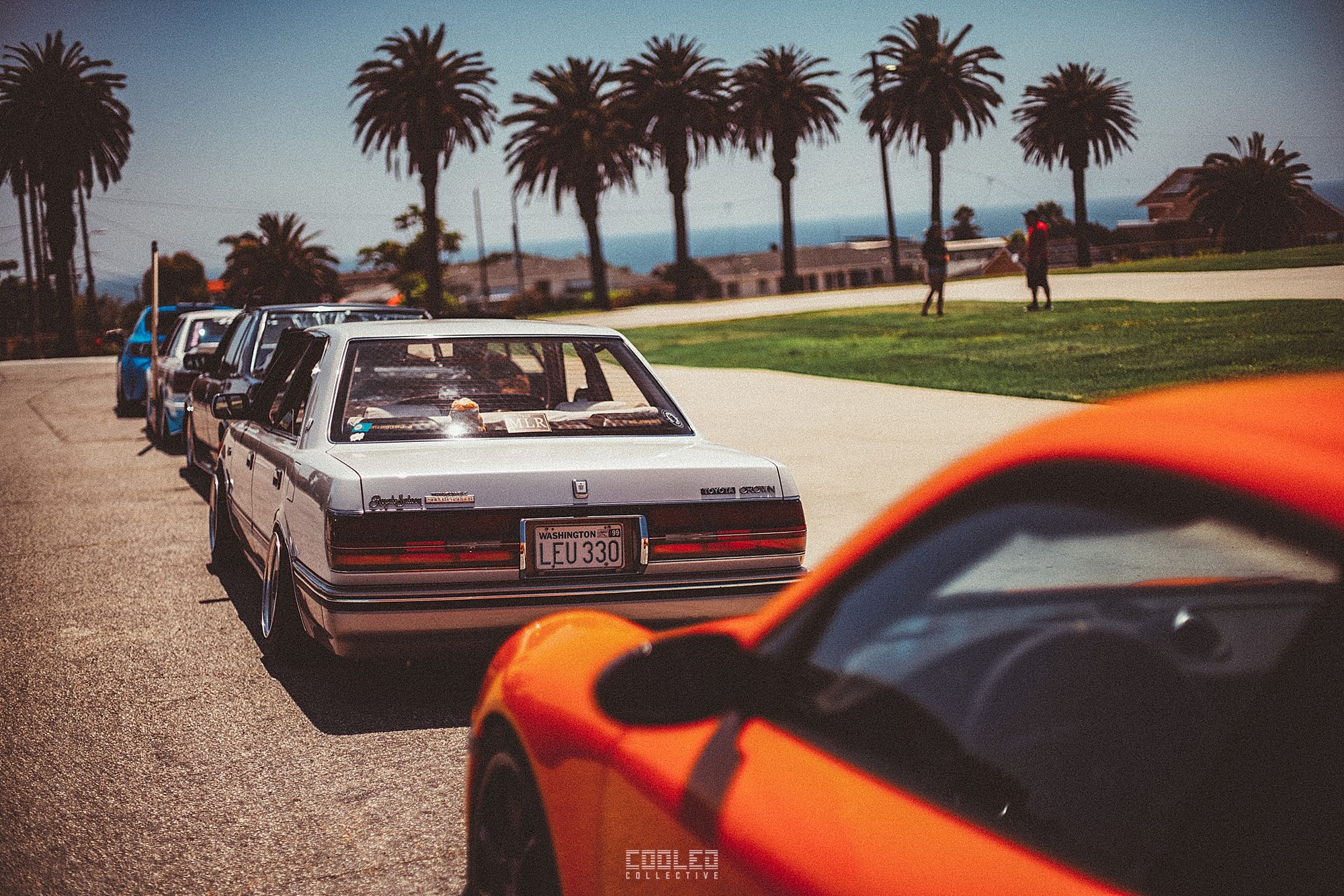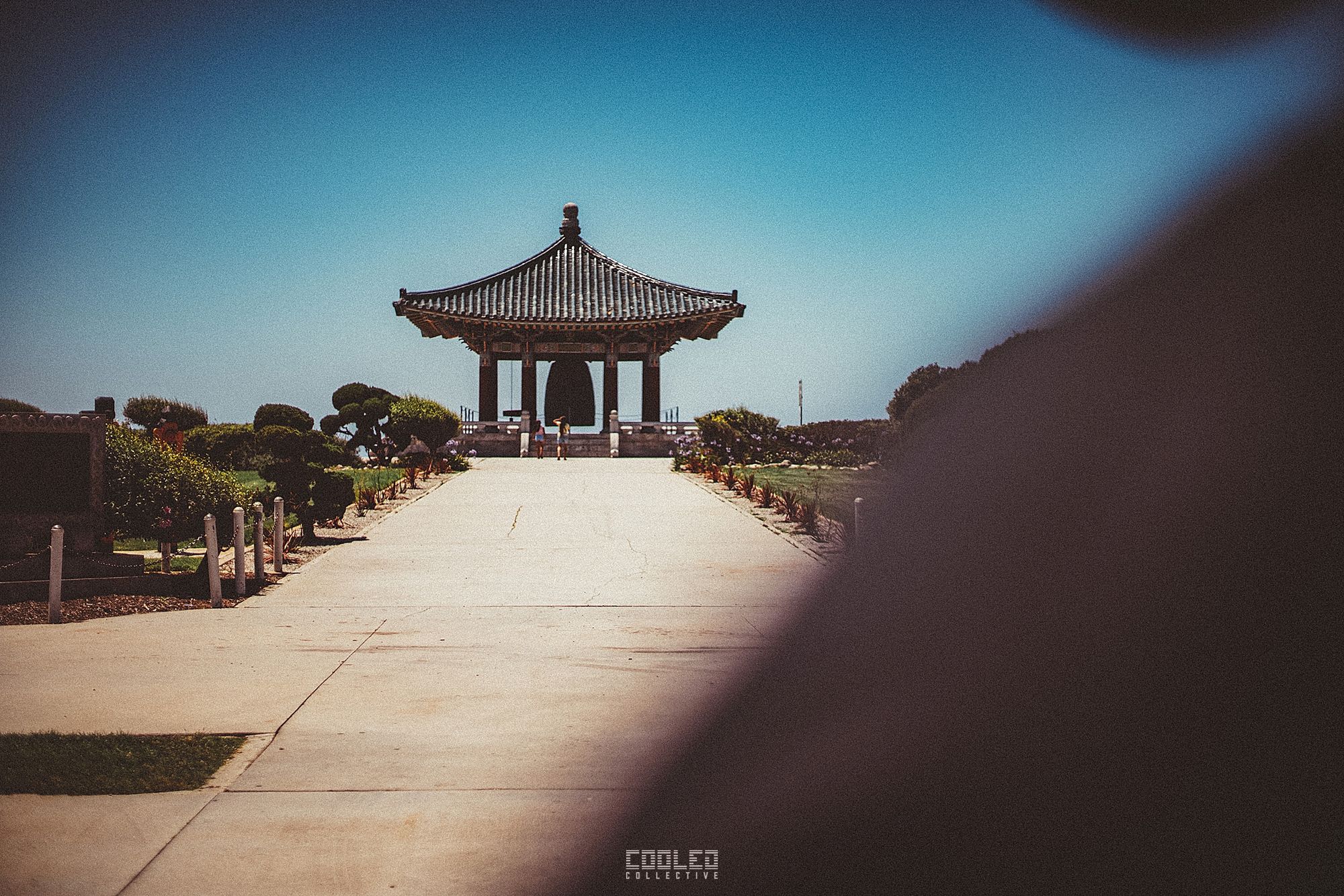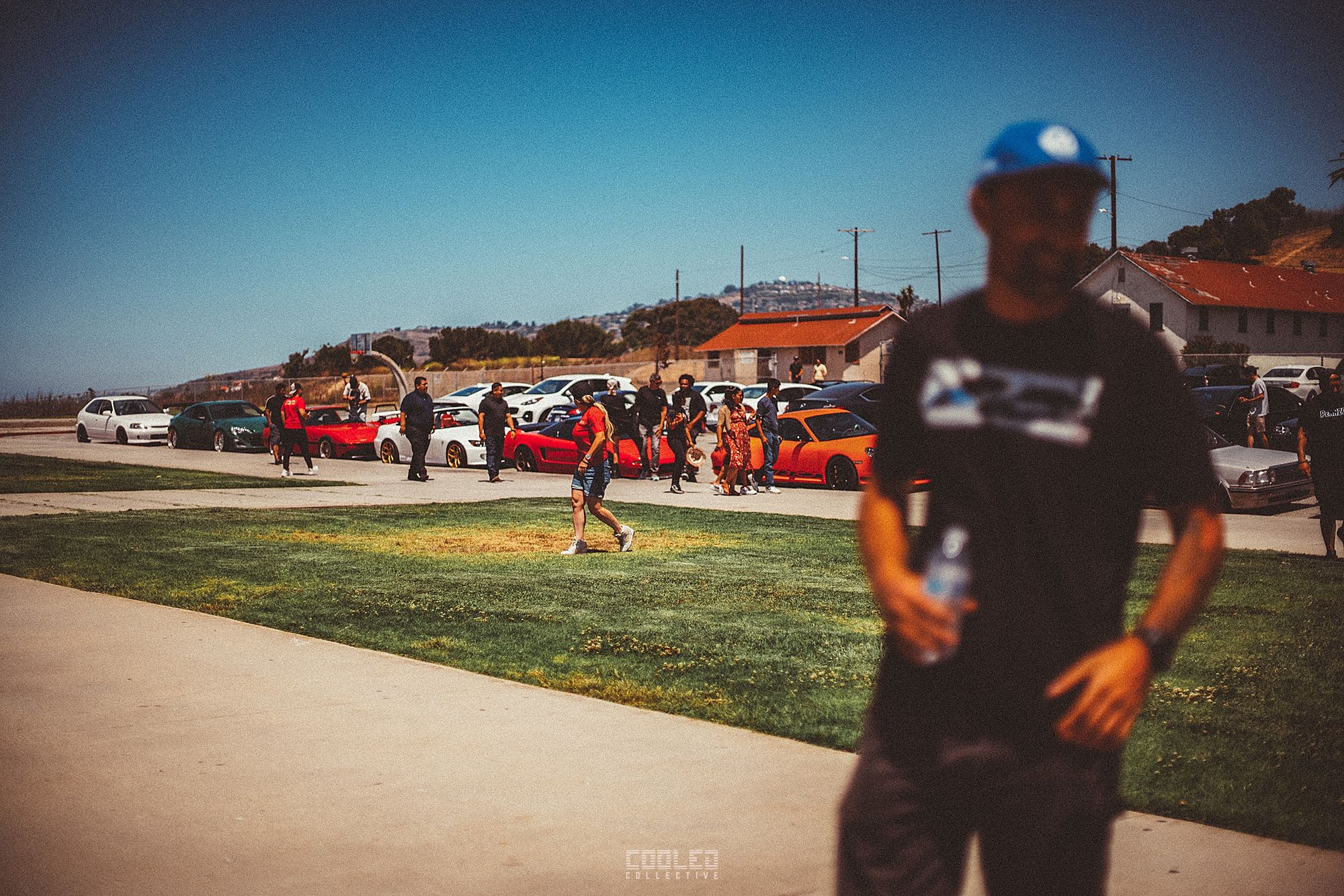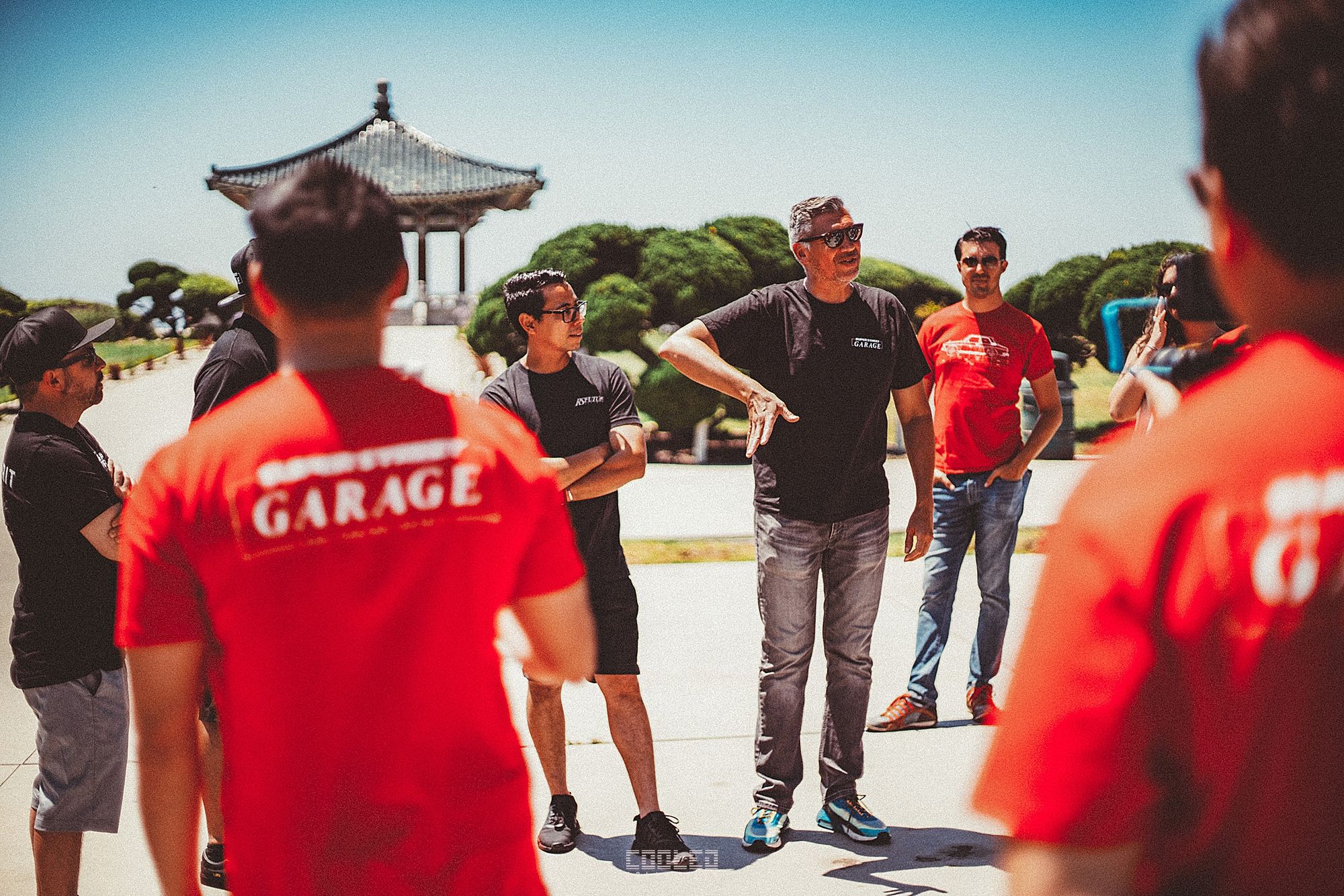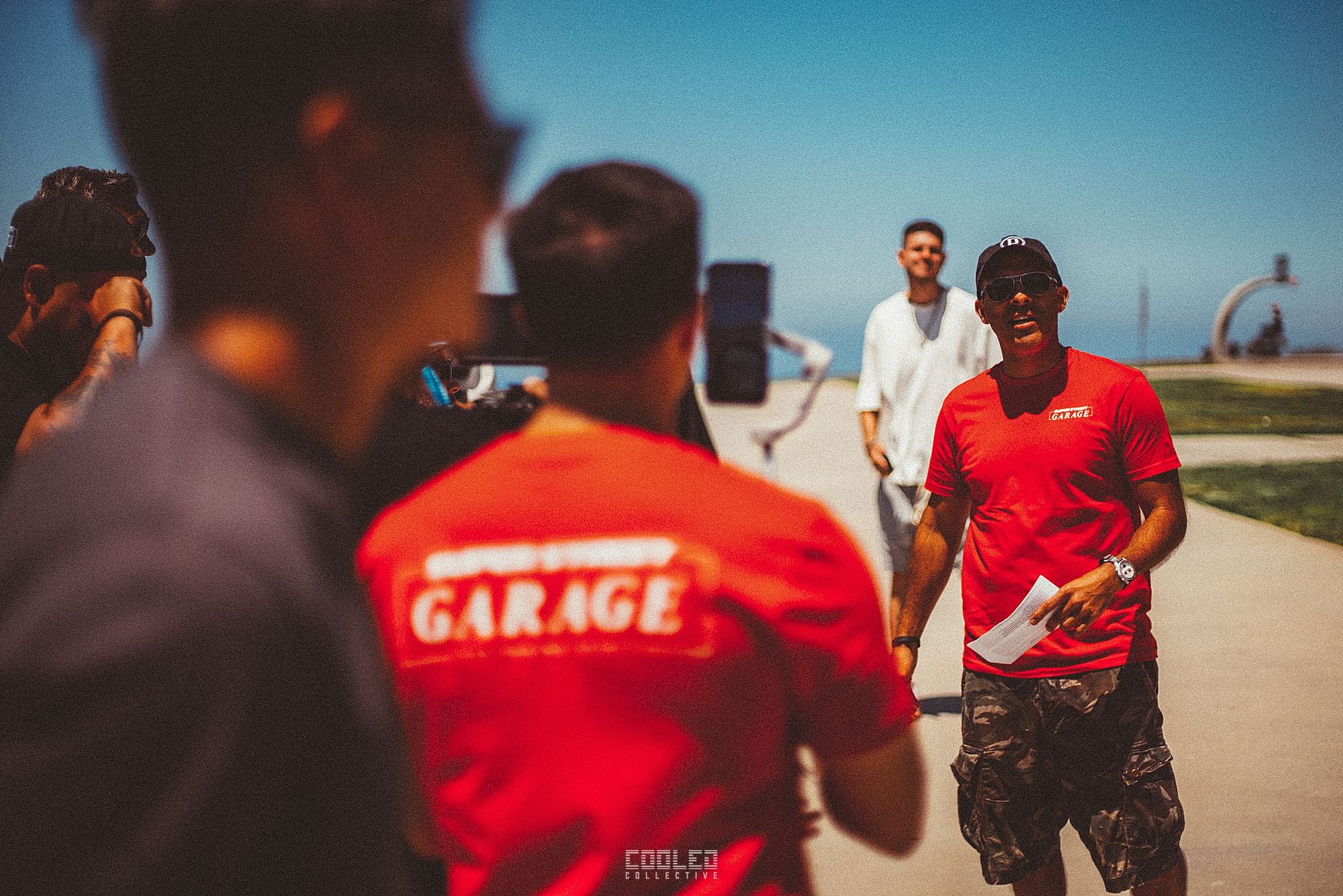 Johnny gave a bit of a history lesson on how San Pedro was an important part of car culture and the movies this location has been on. Also talked about how it cost $500,000 for South Korea to make the friendship bell and how it took another 10 months and another $500,000 to install it.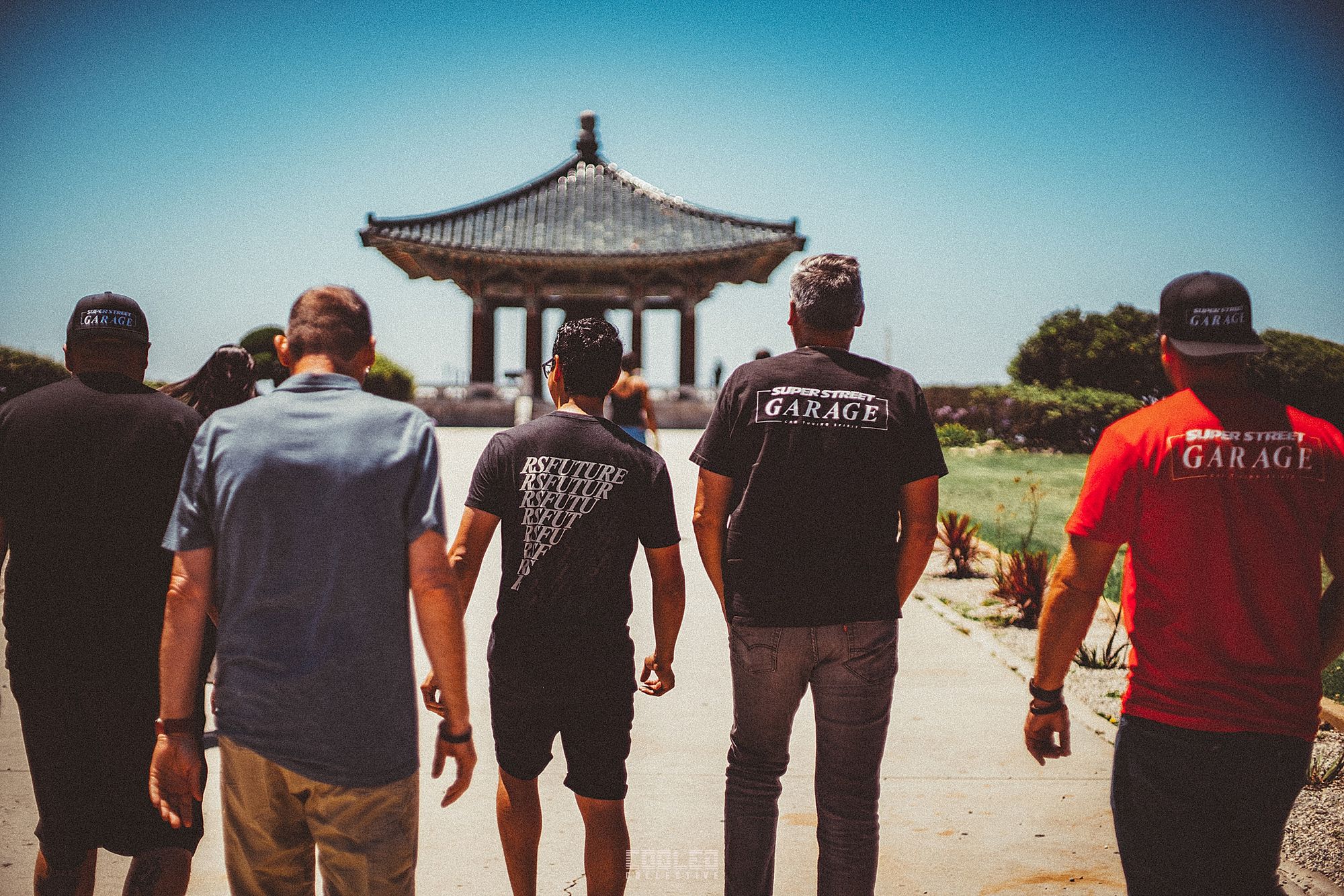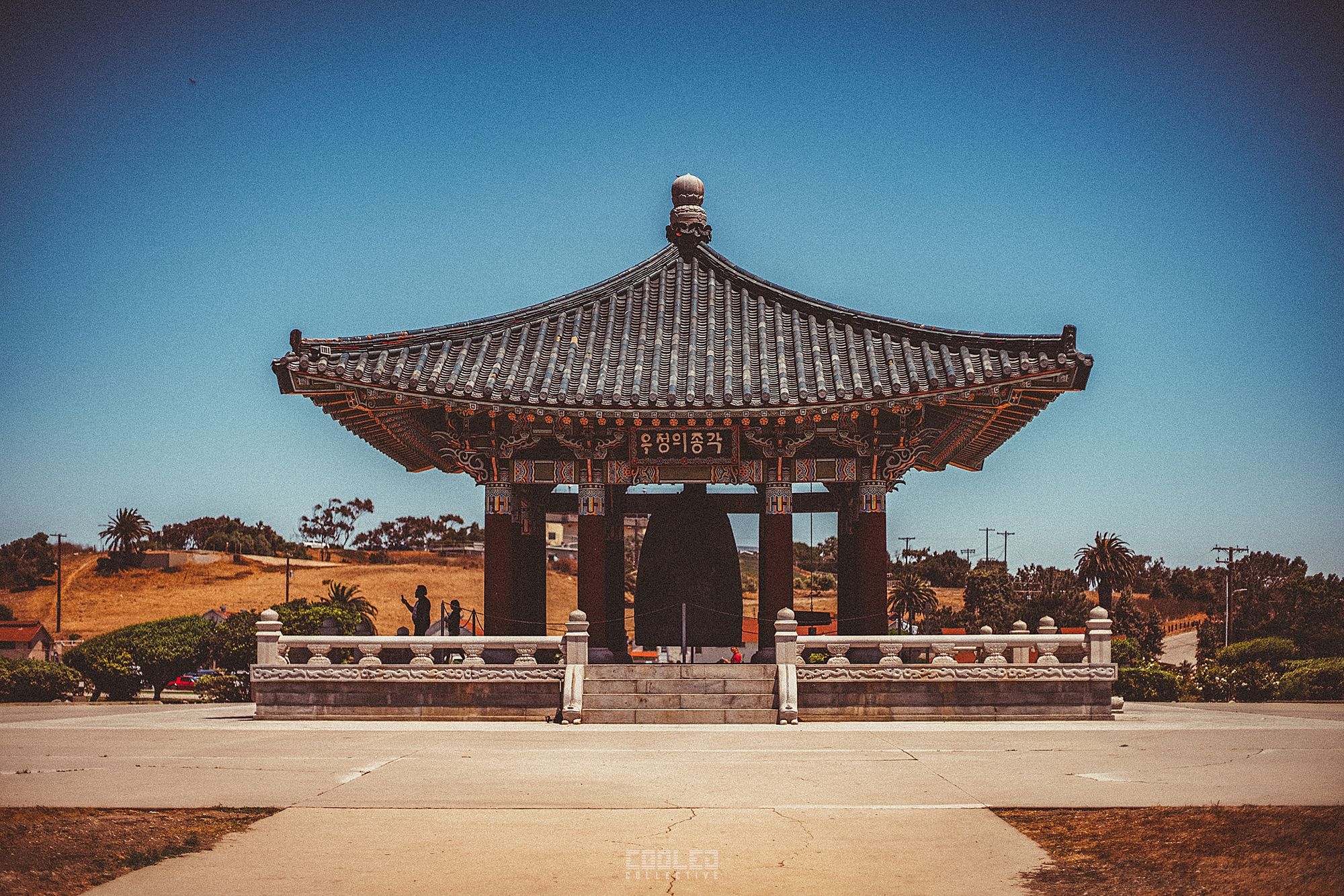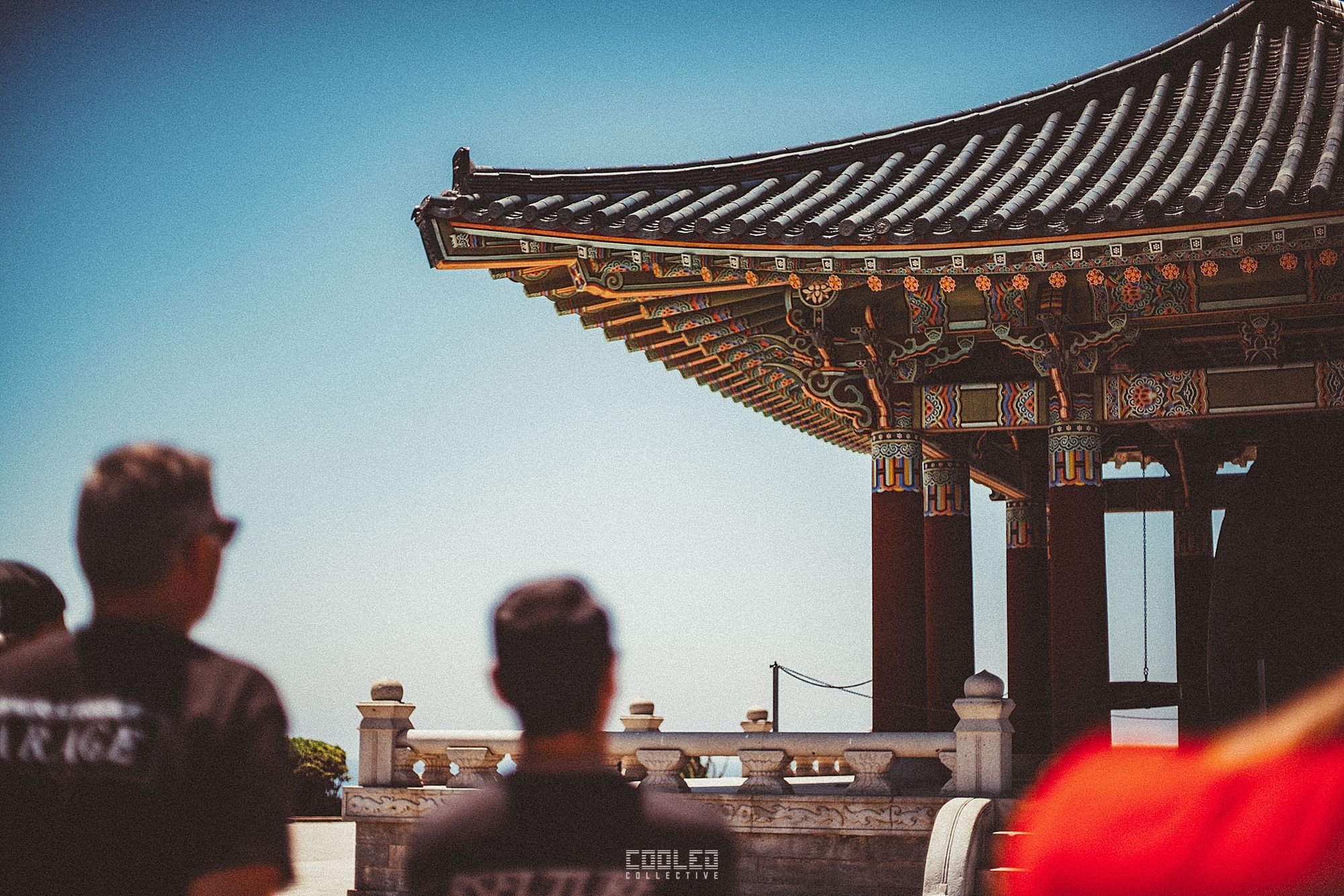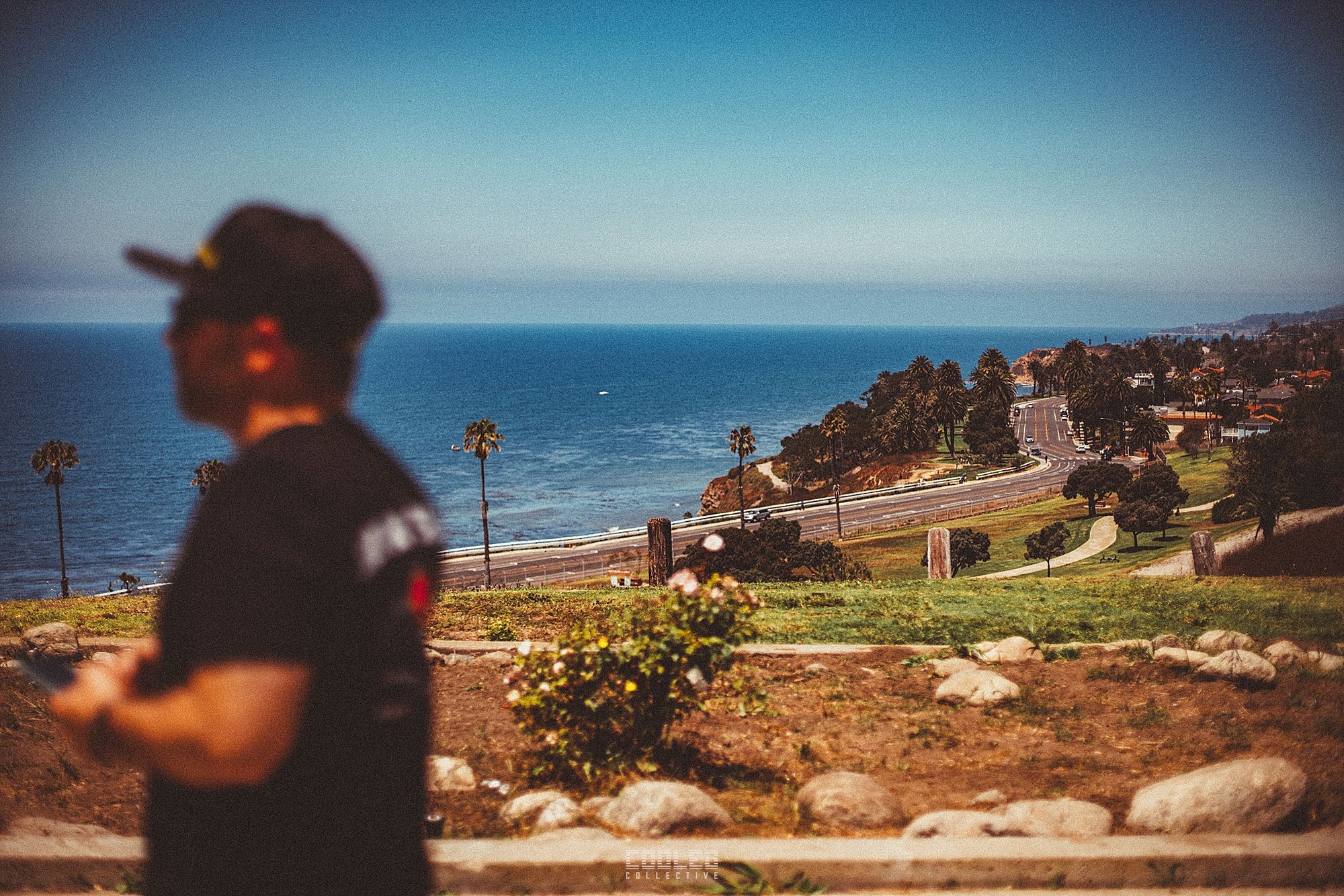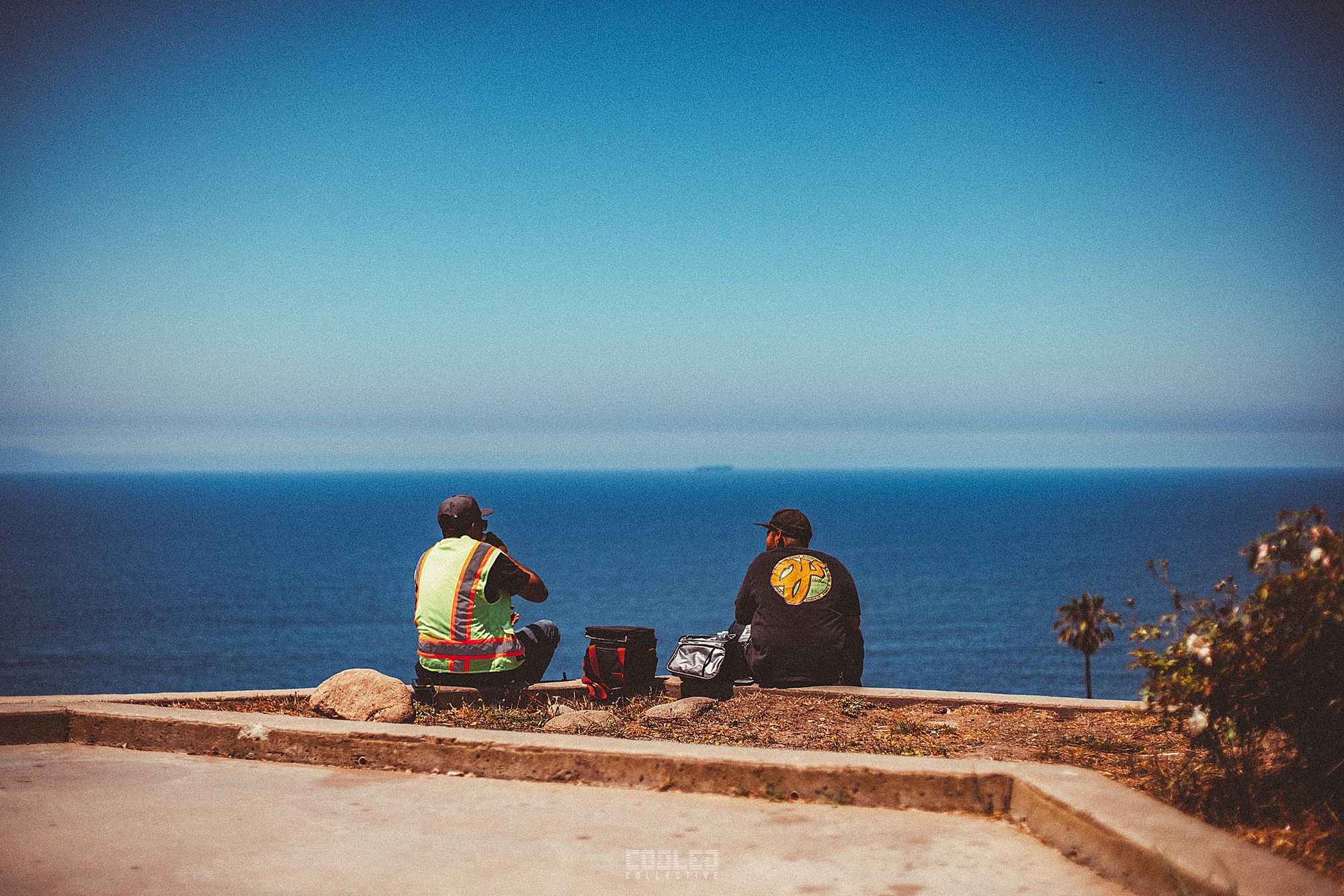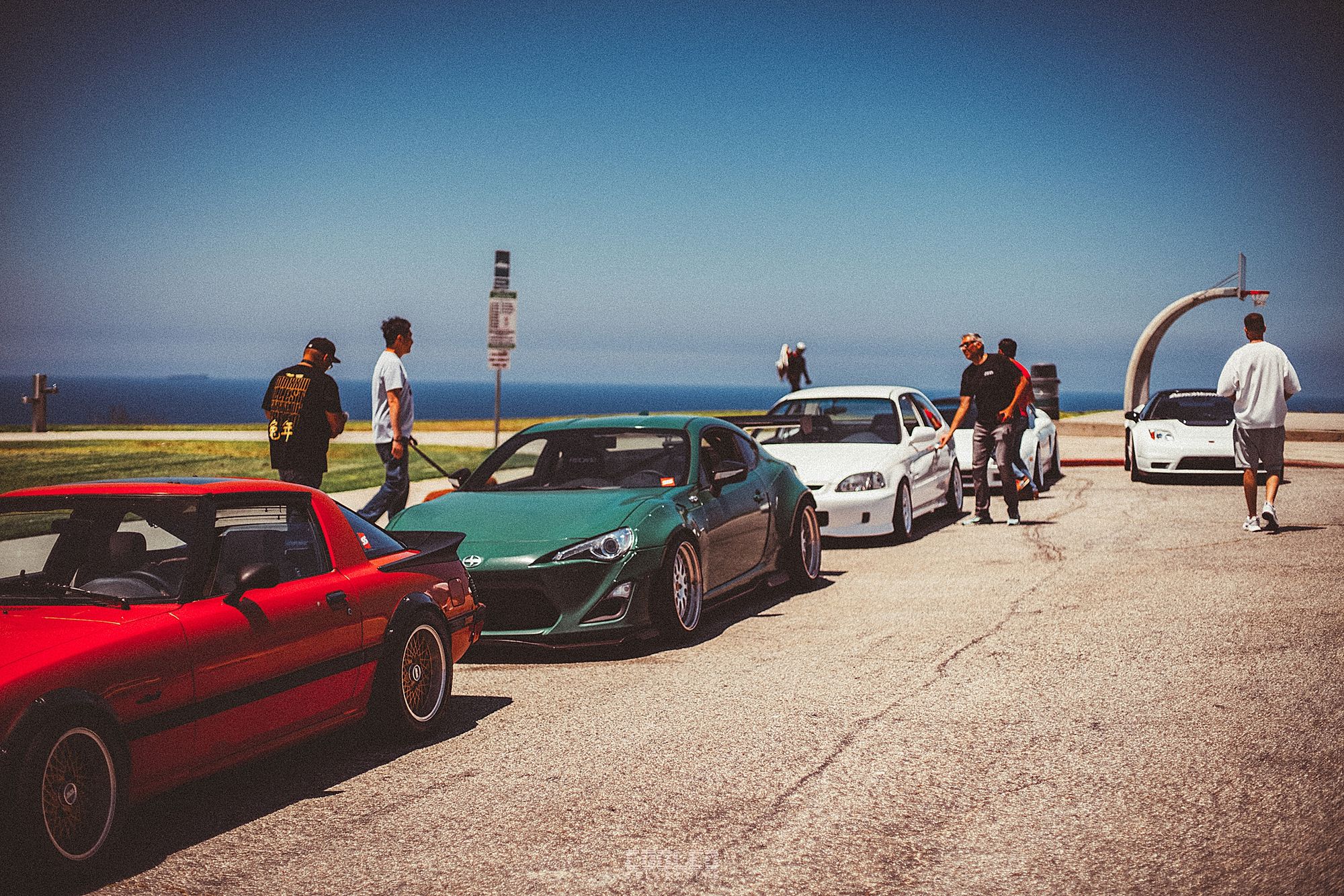 Visit: Korean Friendship Bell
3601 S Gaffey St, San Pedro, CA 90731
---
Port of Los Angeles
Our second stop of the cruise lead us to the Port of Los Angeles where plenty of movies were filmed such as Heat and Gone in 60 secs. Johnny shared with us some of the history at this famous port and how it allowed Los Angeles to become the hub that it is today because of it and apparently it is for sale. Would be nice if an automotive enthusiast bought it and turned it into something for the community. Perhaps Motor Trend's future satellite location!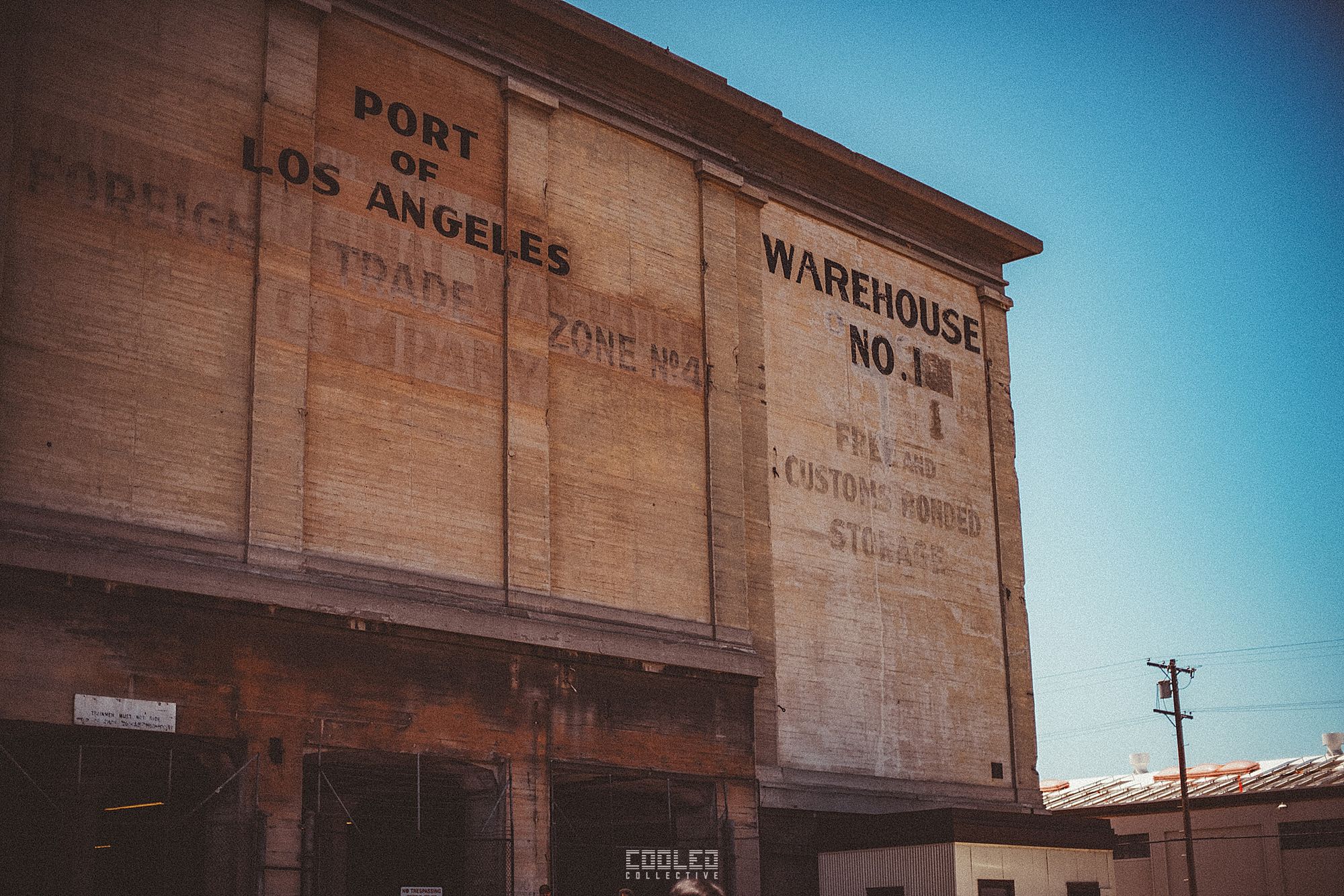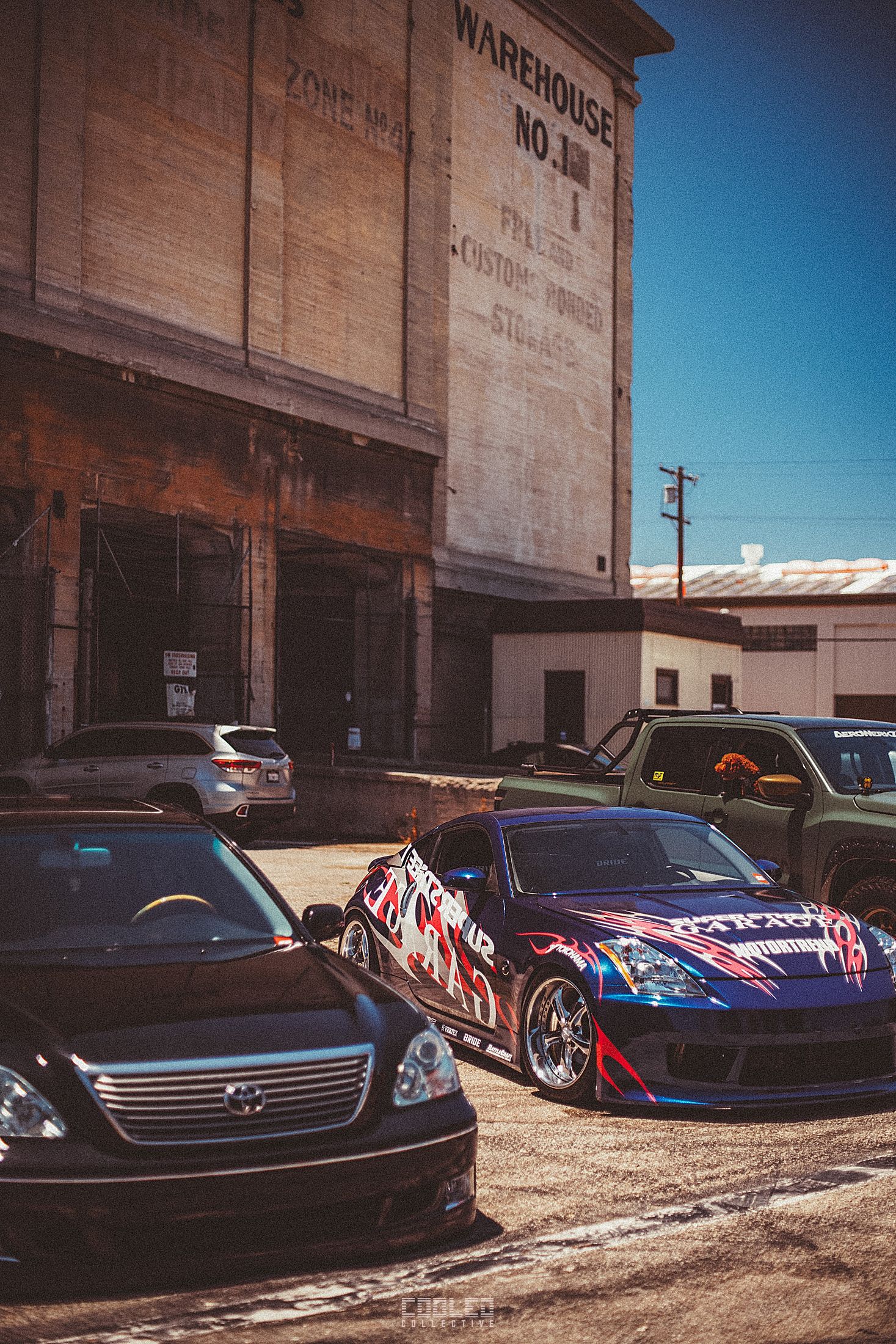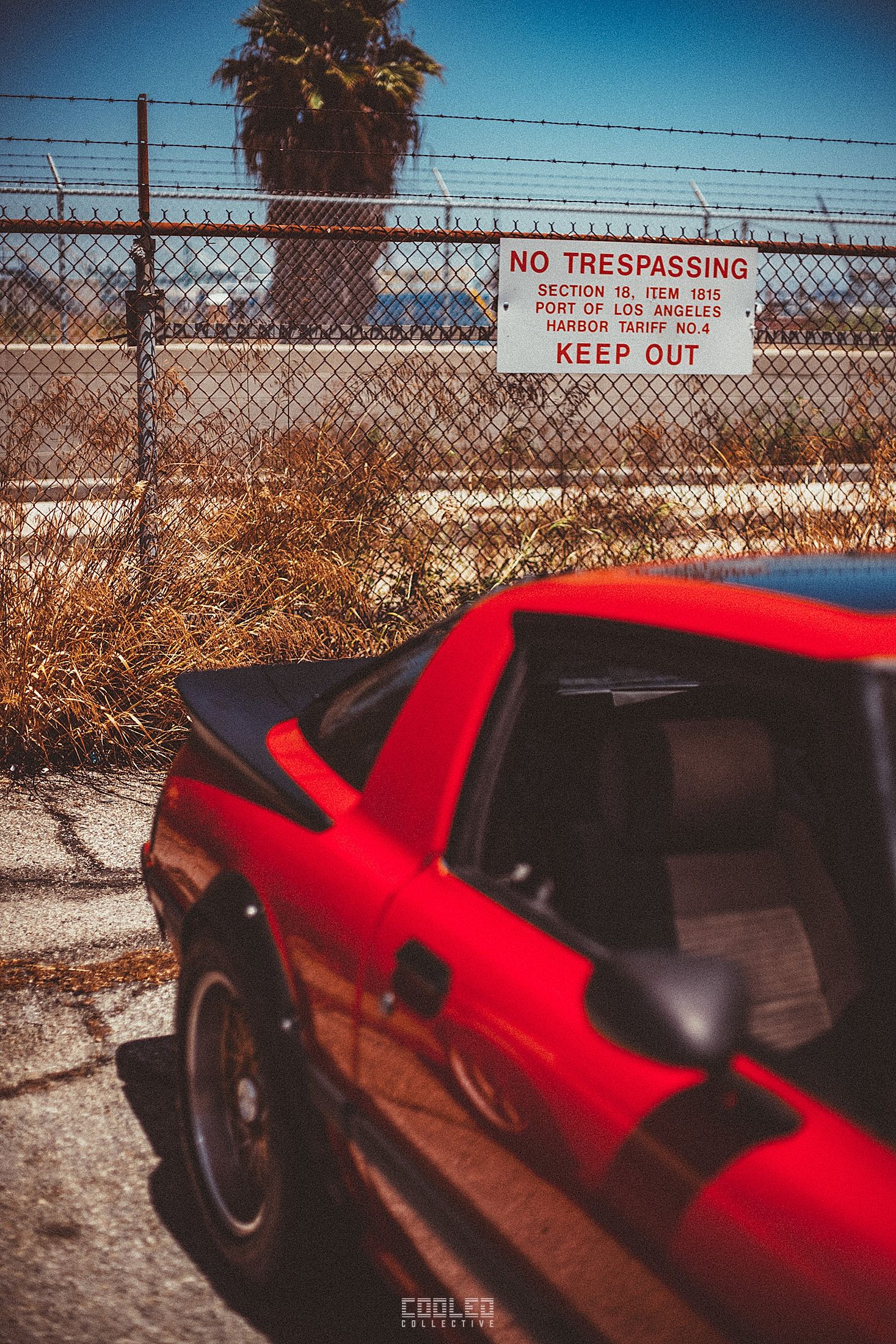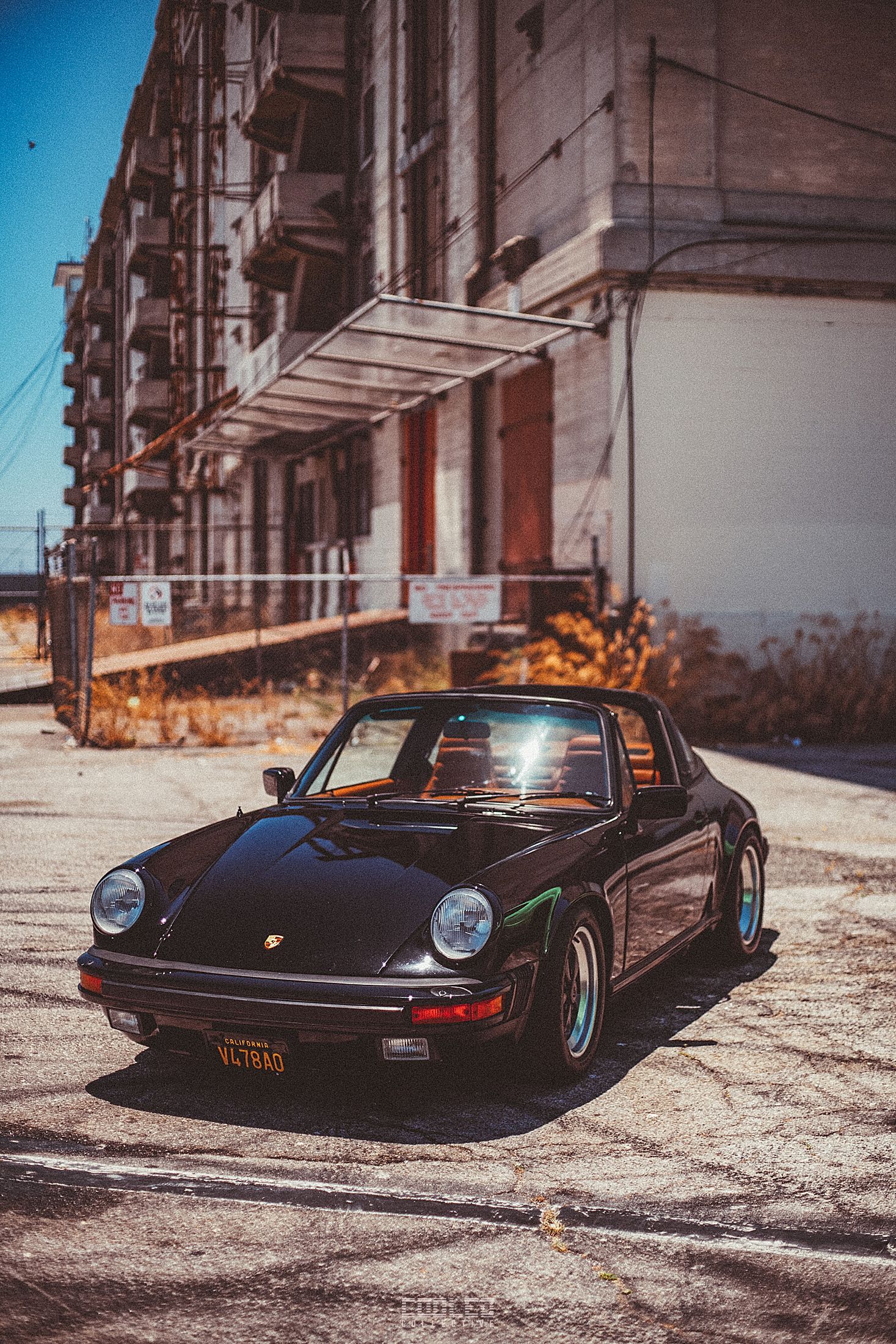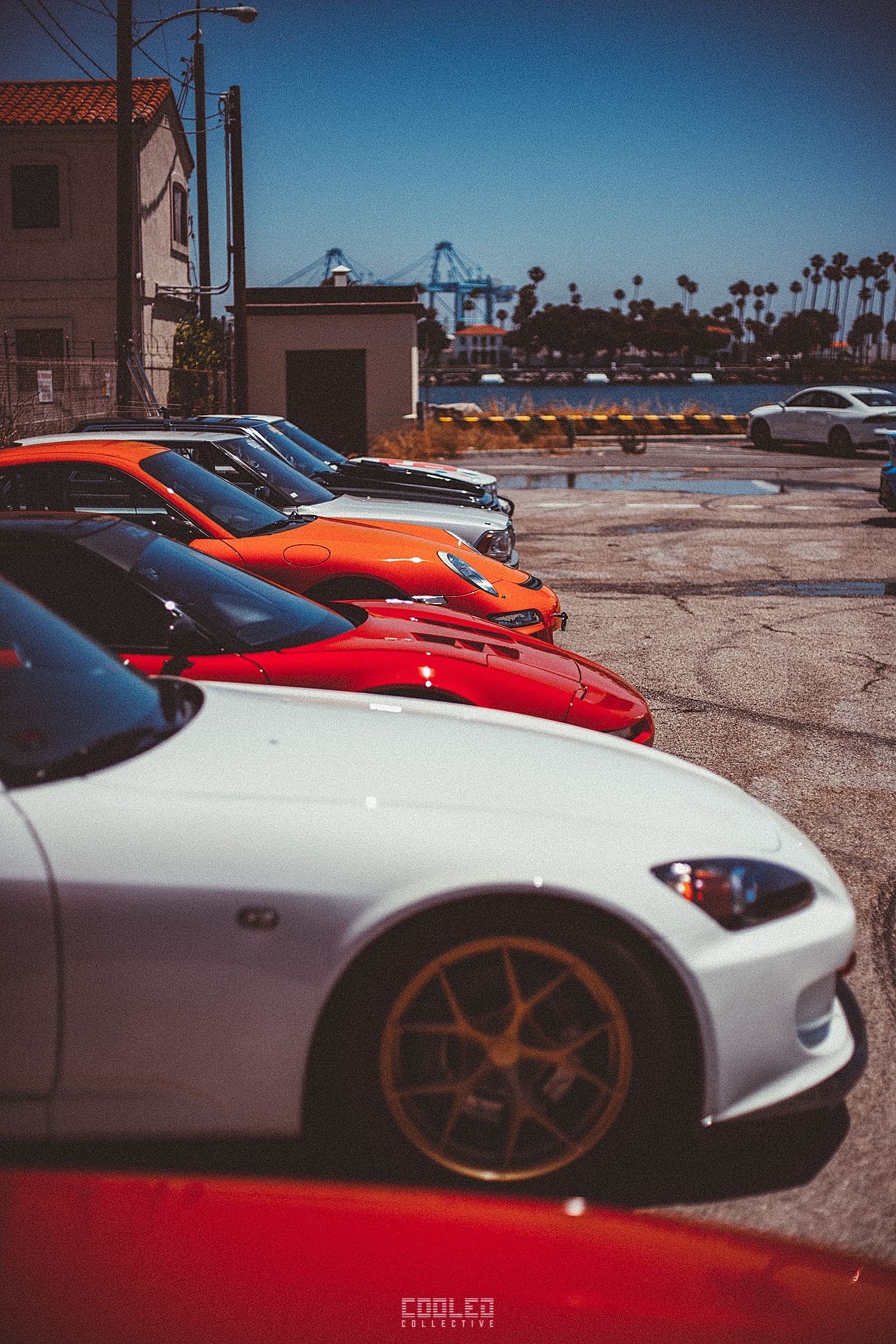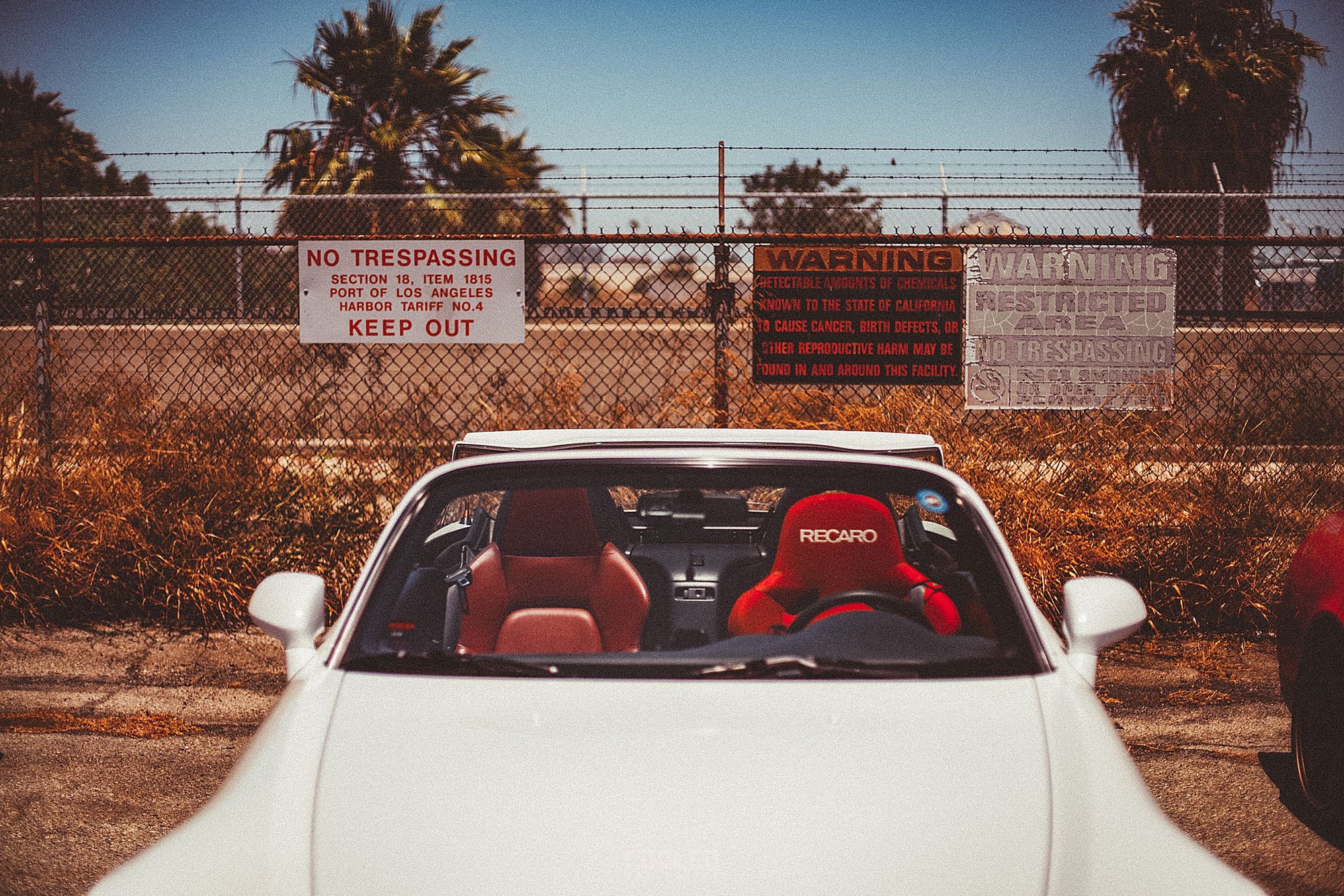 Visit Port of Los Angeles
2500 Signal Street, San Pedro, CA 90731
---
Super Street visits Queen Mary in Long Beach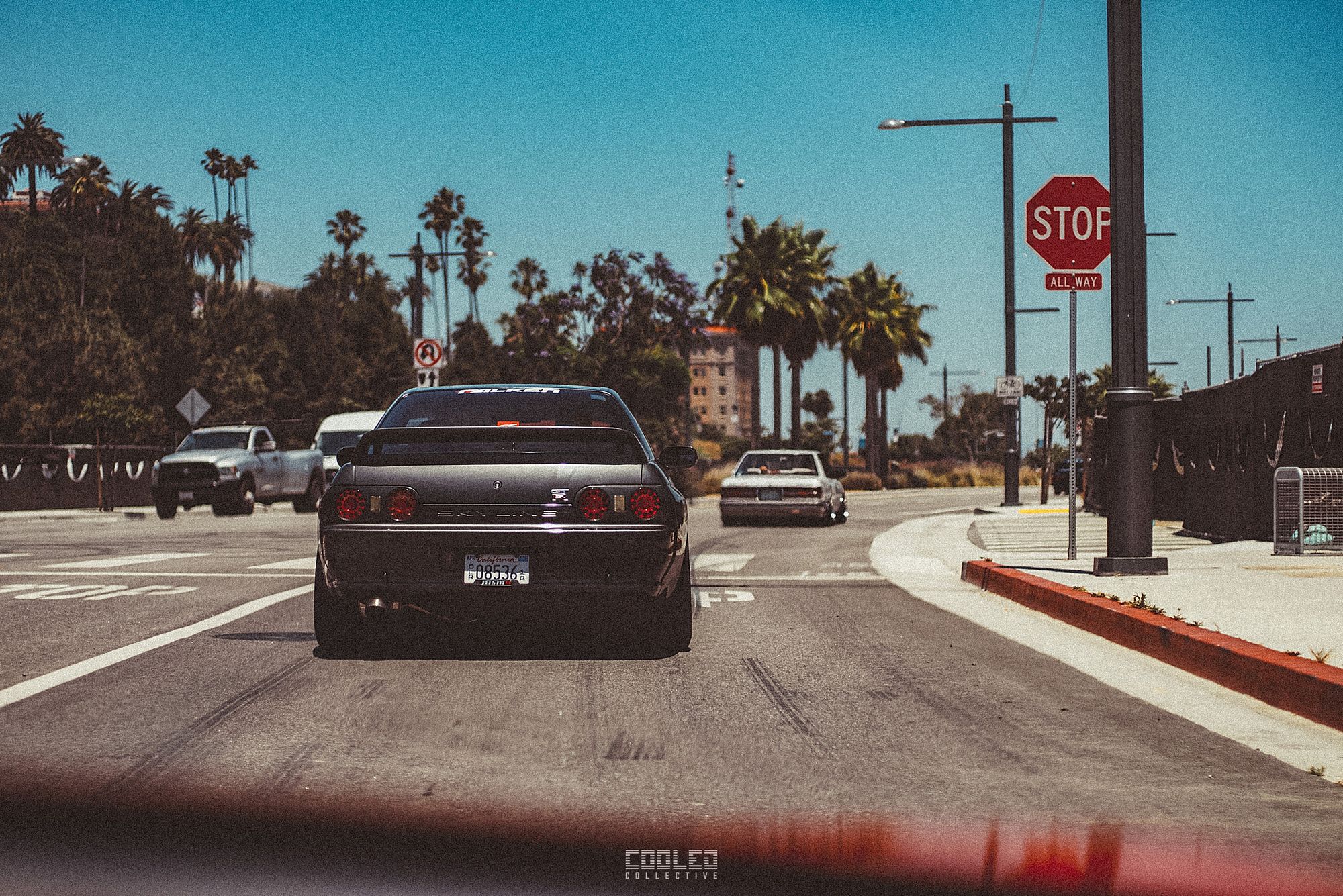 As we left to Queen Mary in Long Beach, we crossed over some iconic bridges starting with the Vincent Thomas Bridge and then the new Gerald Desmond Bridge. A lot of fun when you do things with the crew. The weather was amazing and traffic was light, so it was the perfect day to do such things.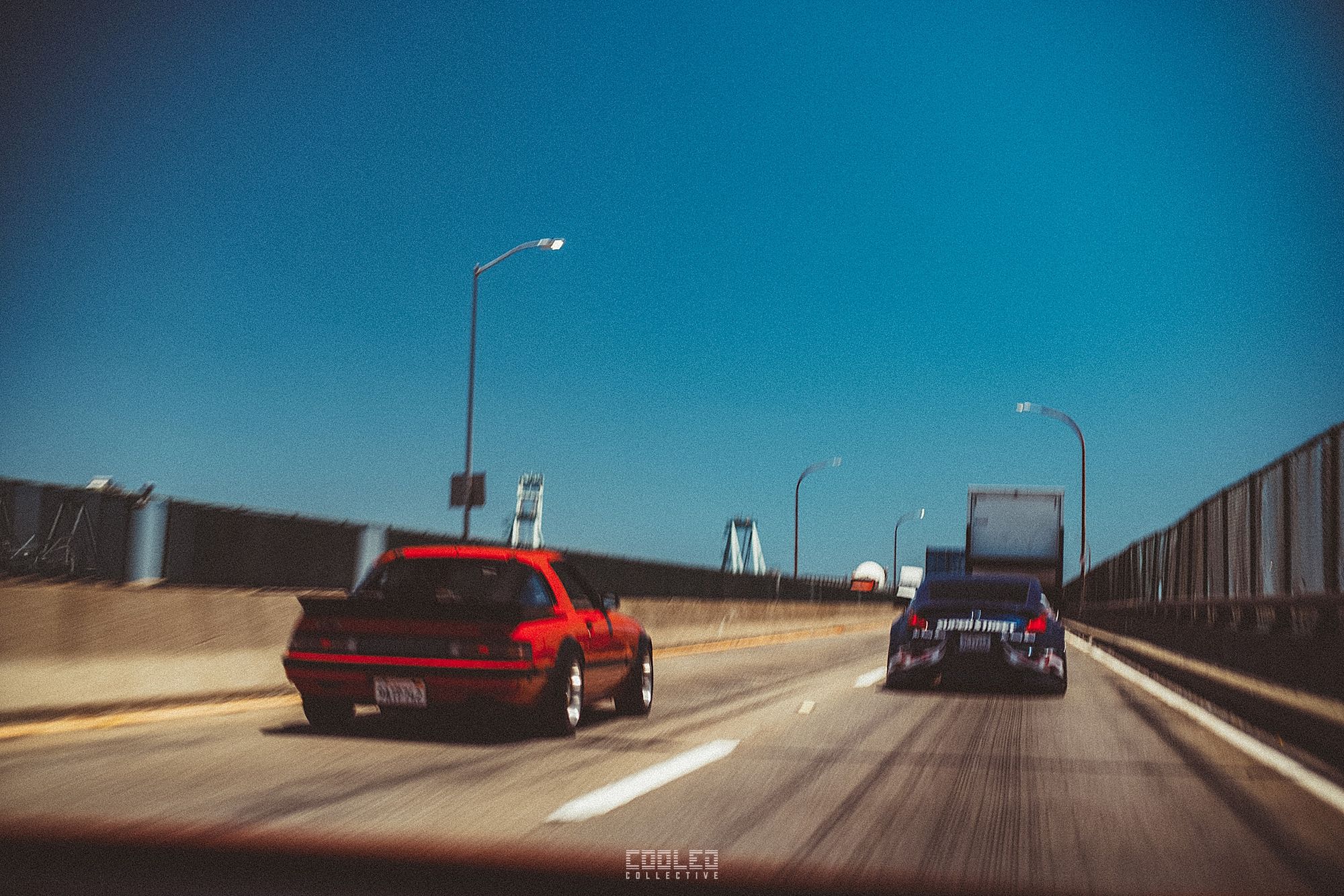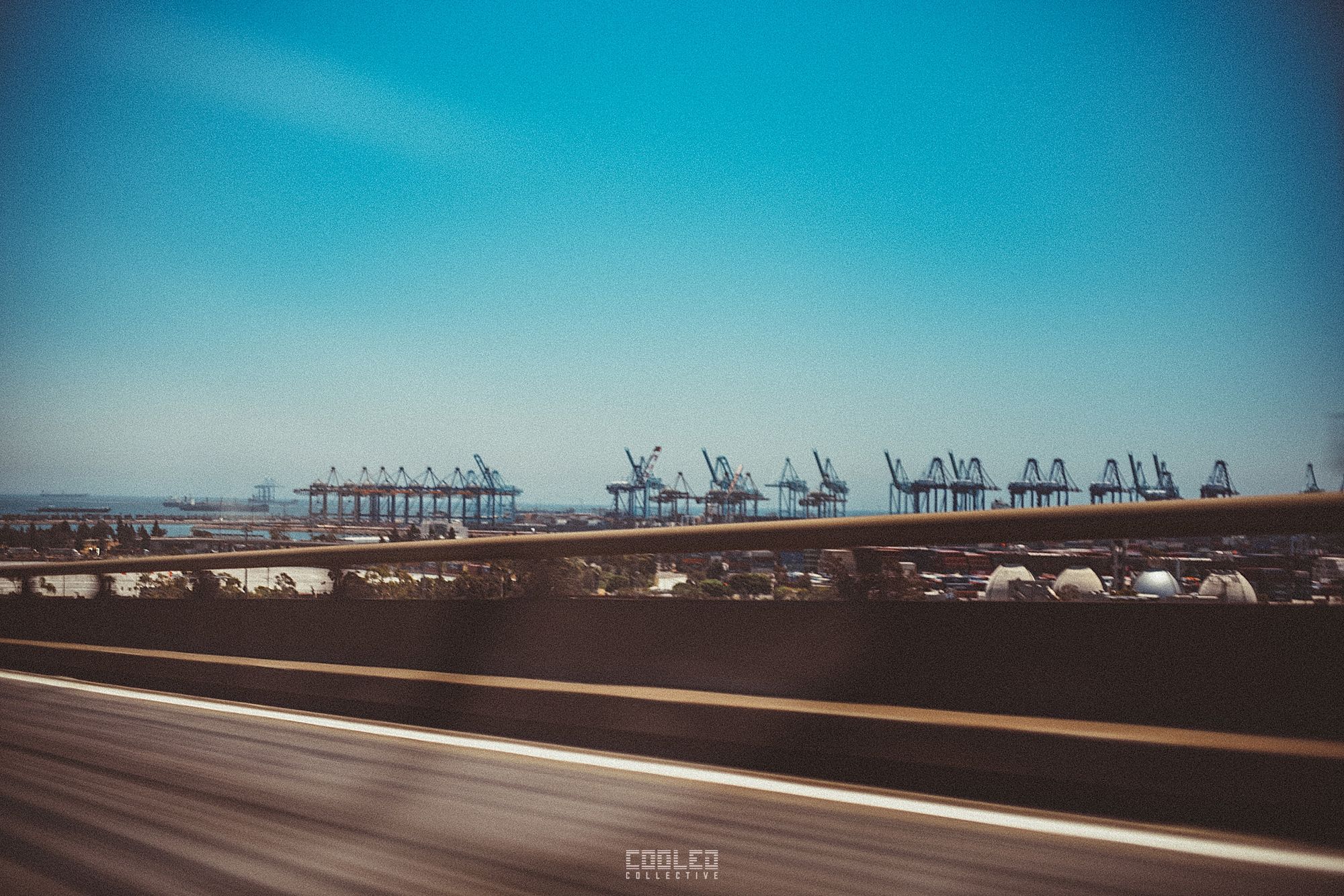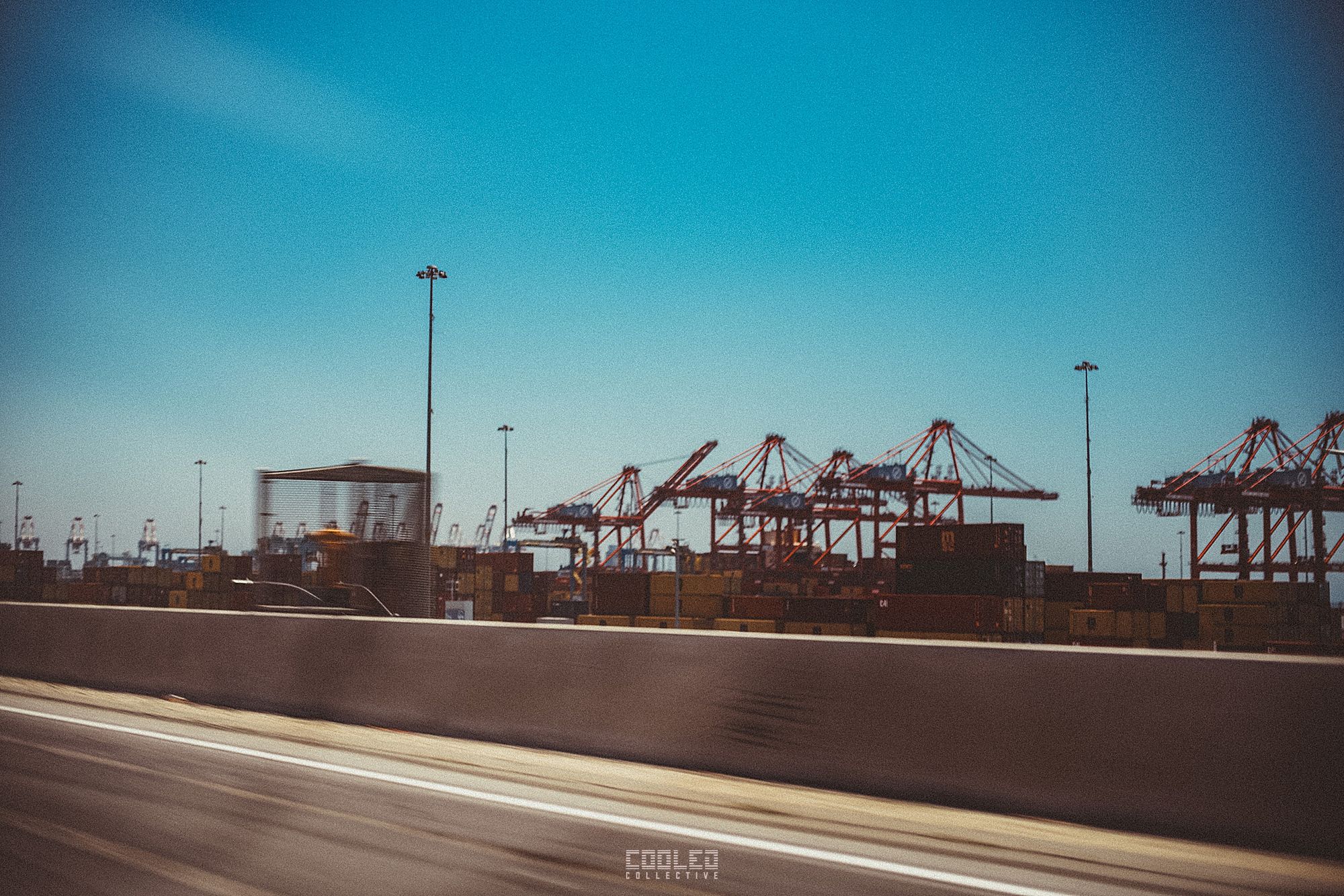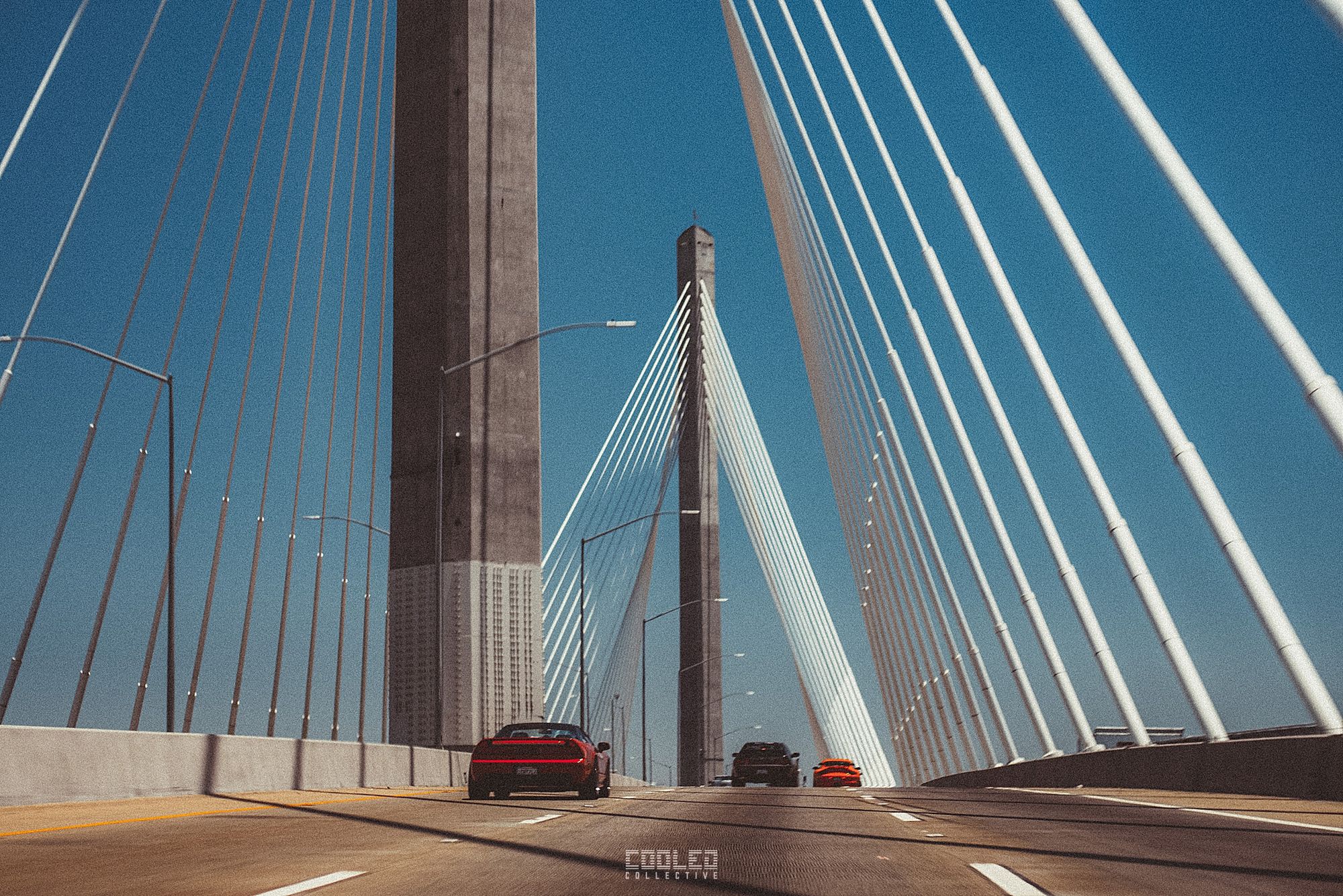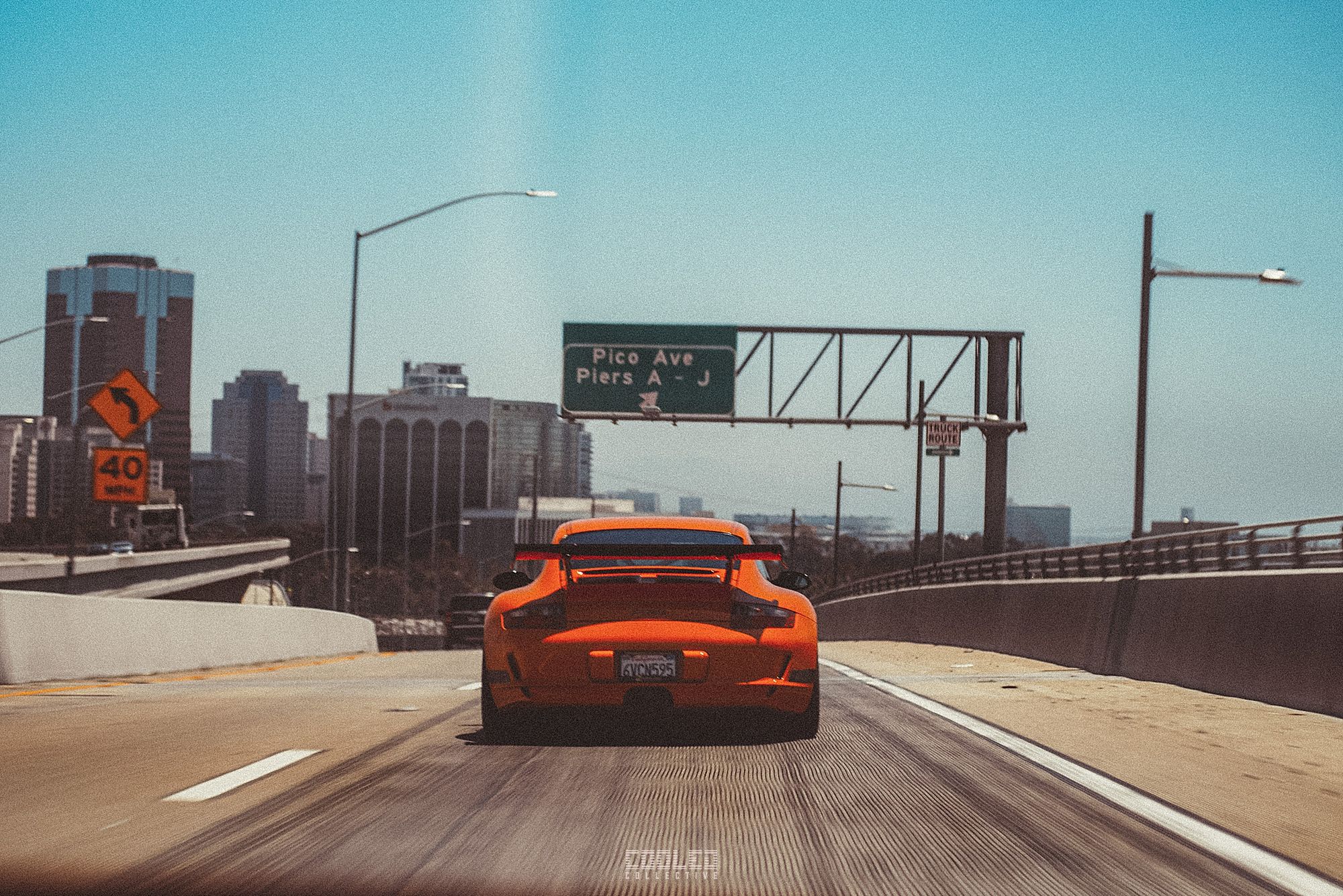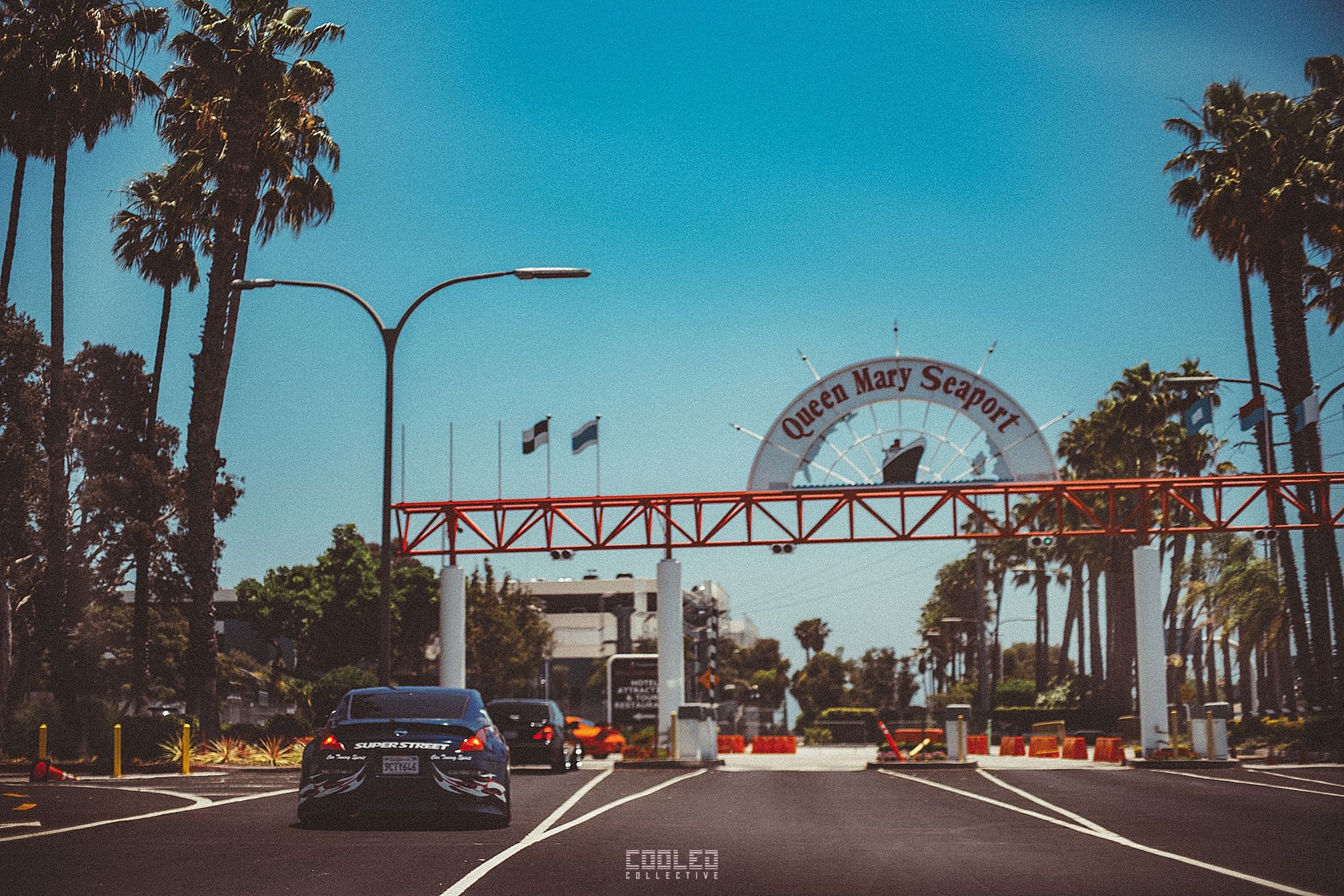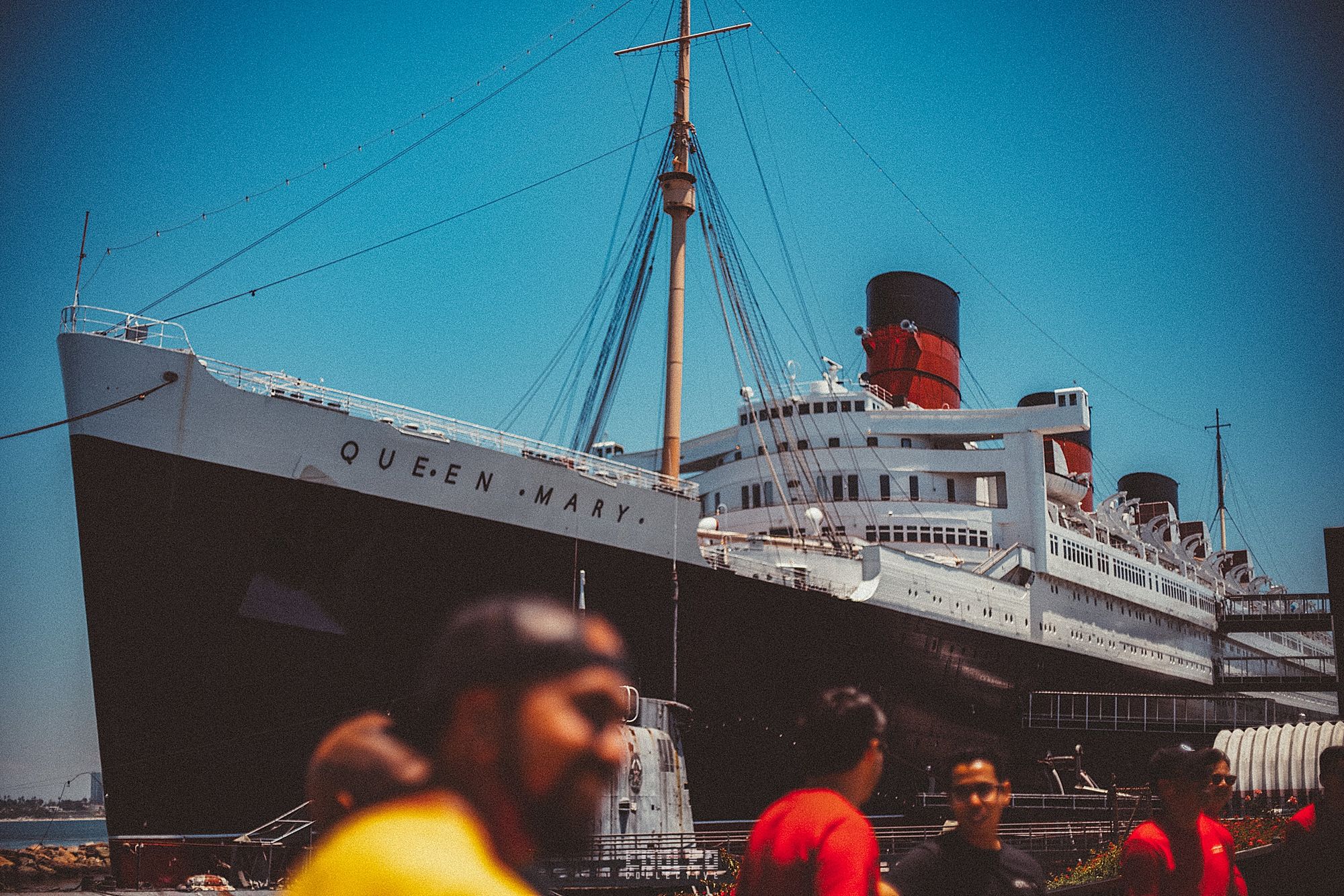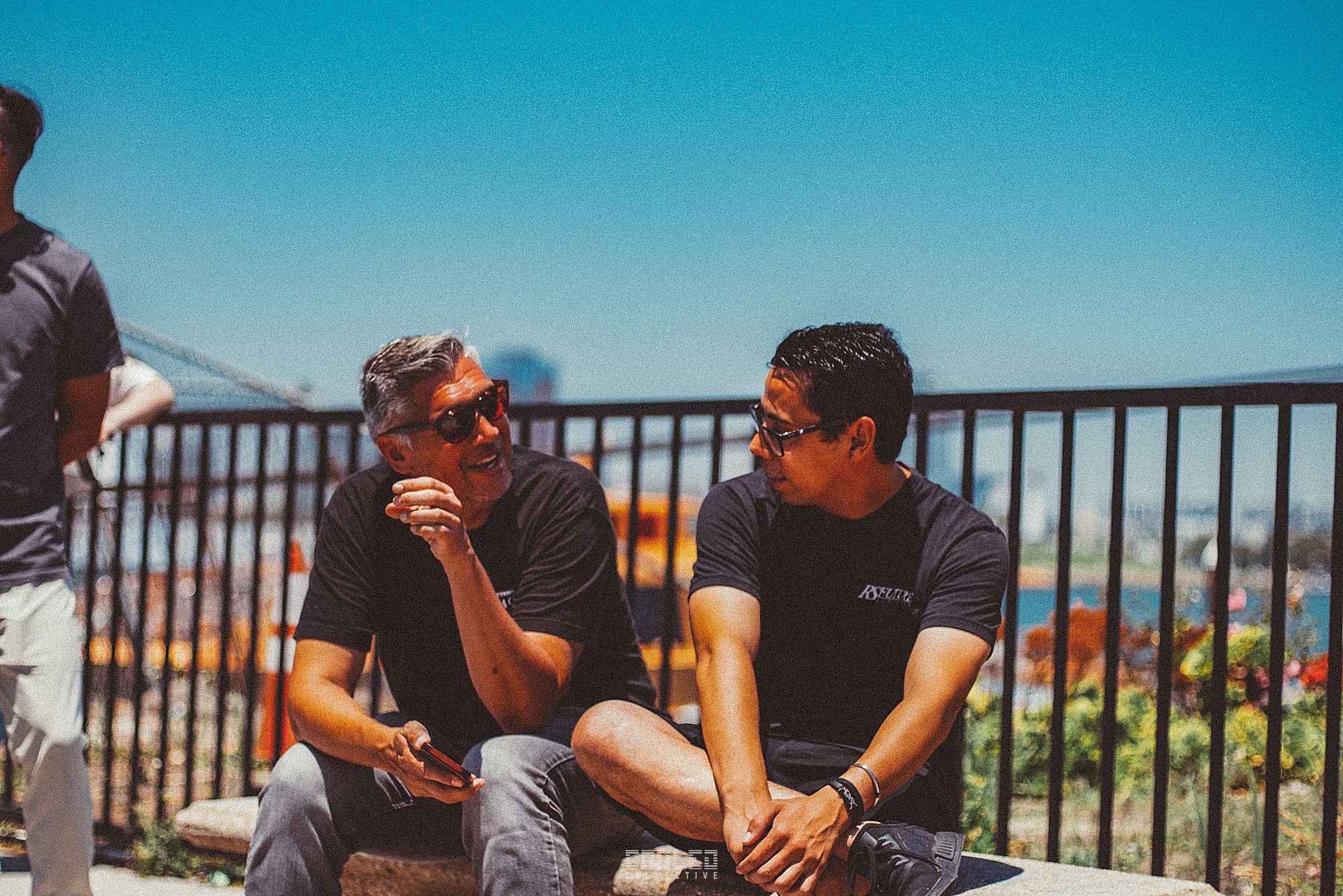 Amir and Nads shared stories about some well known car events in the area such as Japanese Classic Car Show and even the Long Beach Grand Prix mixed in with Formula1 Drift.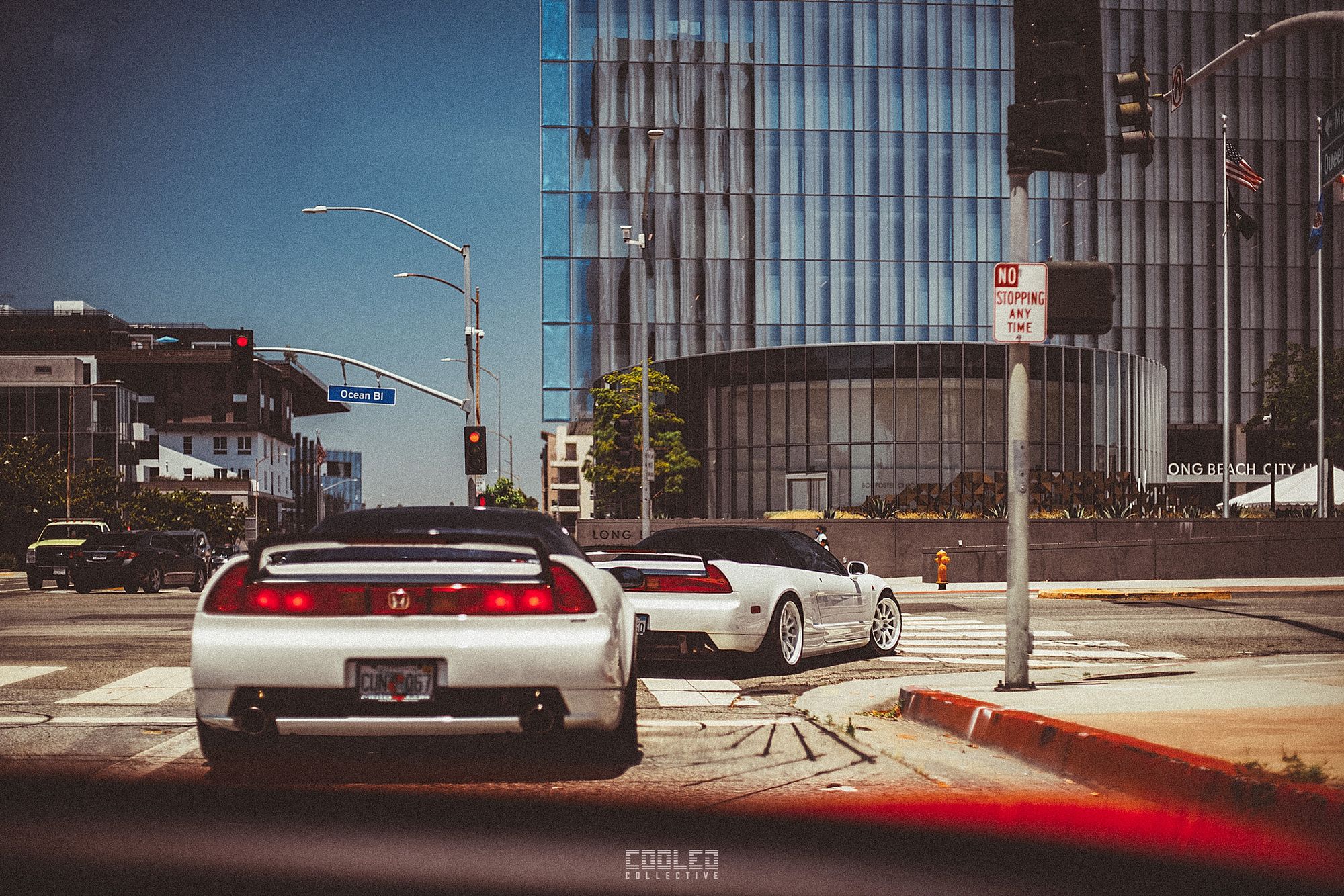 Visit Queen Mary
1126 Queens Hwy, Long Beach, CA 90802
---
Lunch at Nomad Asian Bistro
To finish off the day, we ended our tour at Nomad's Asian Bistro in Long Beach. We shared a meal, told great stories and enjoyed each other's company. A perfect day for all kinds of car enthusiasts to get together and do what we do best.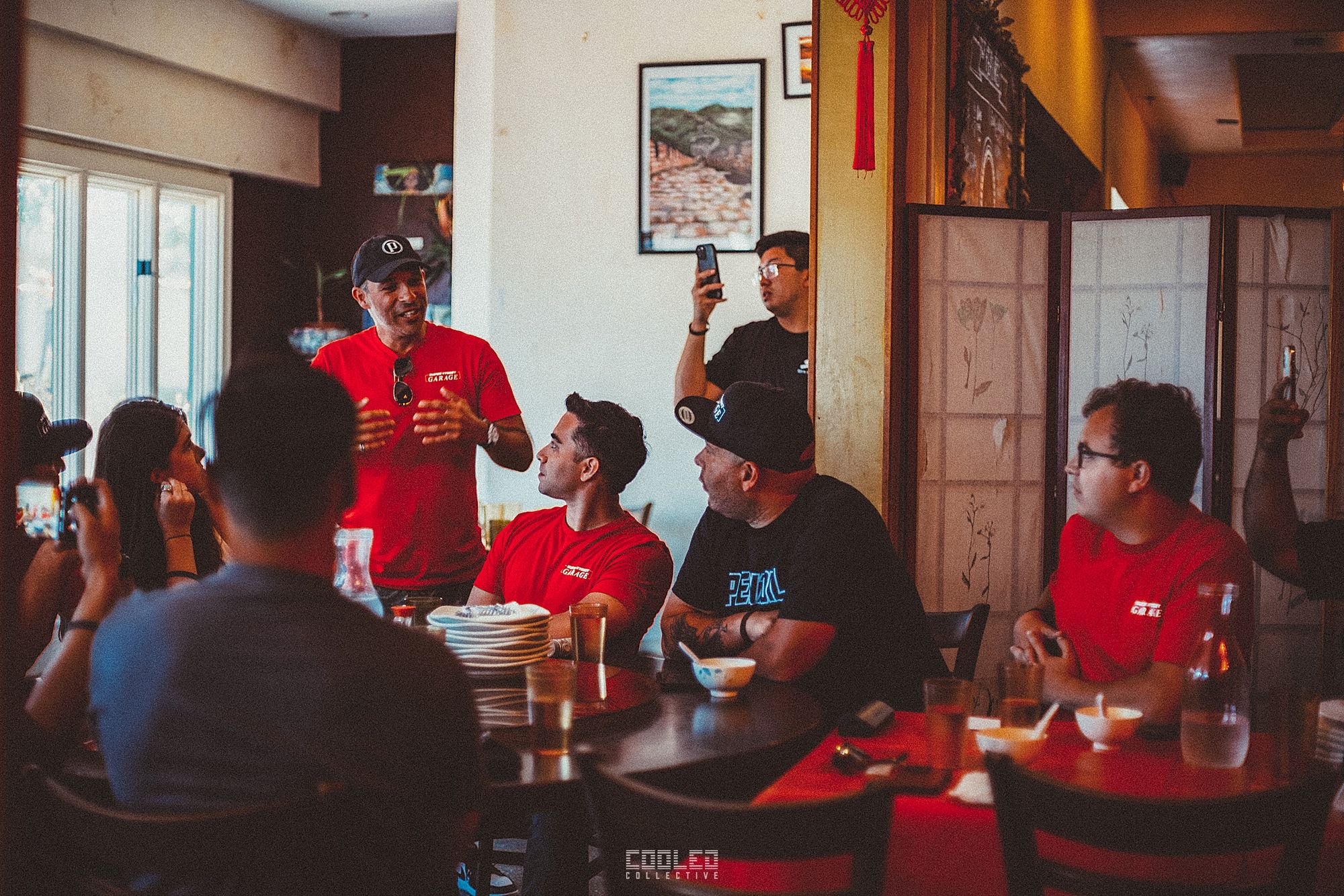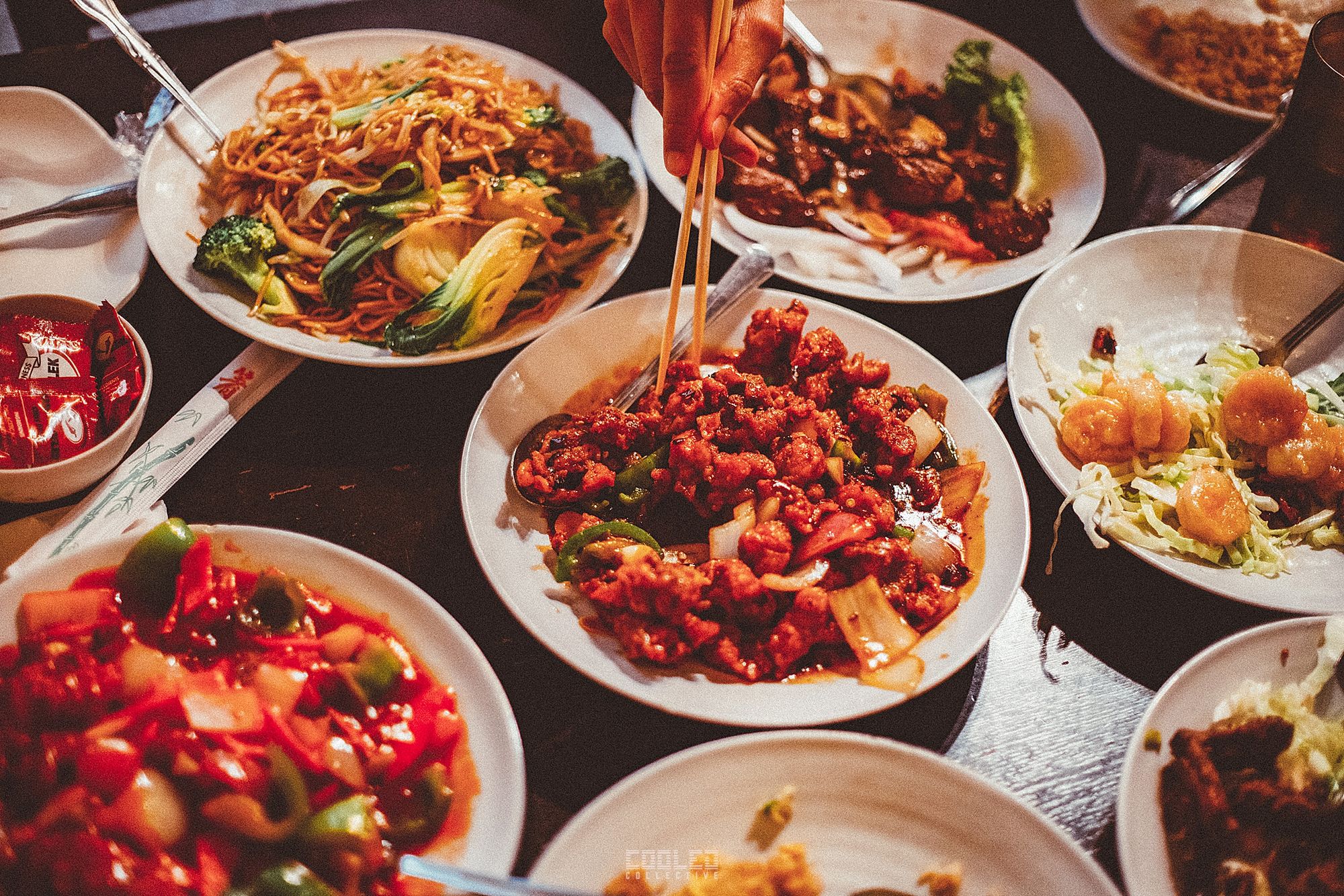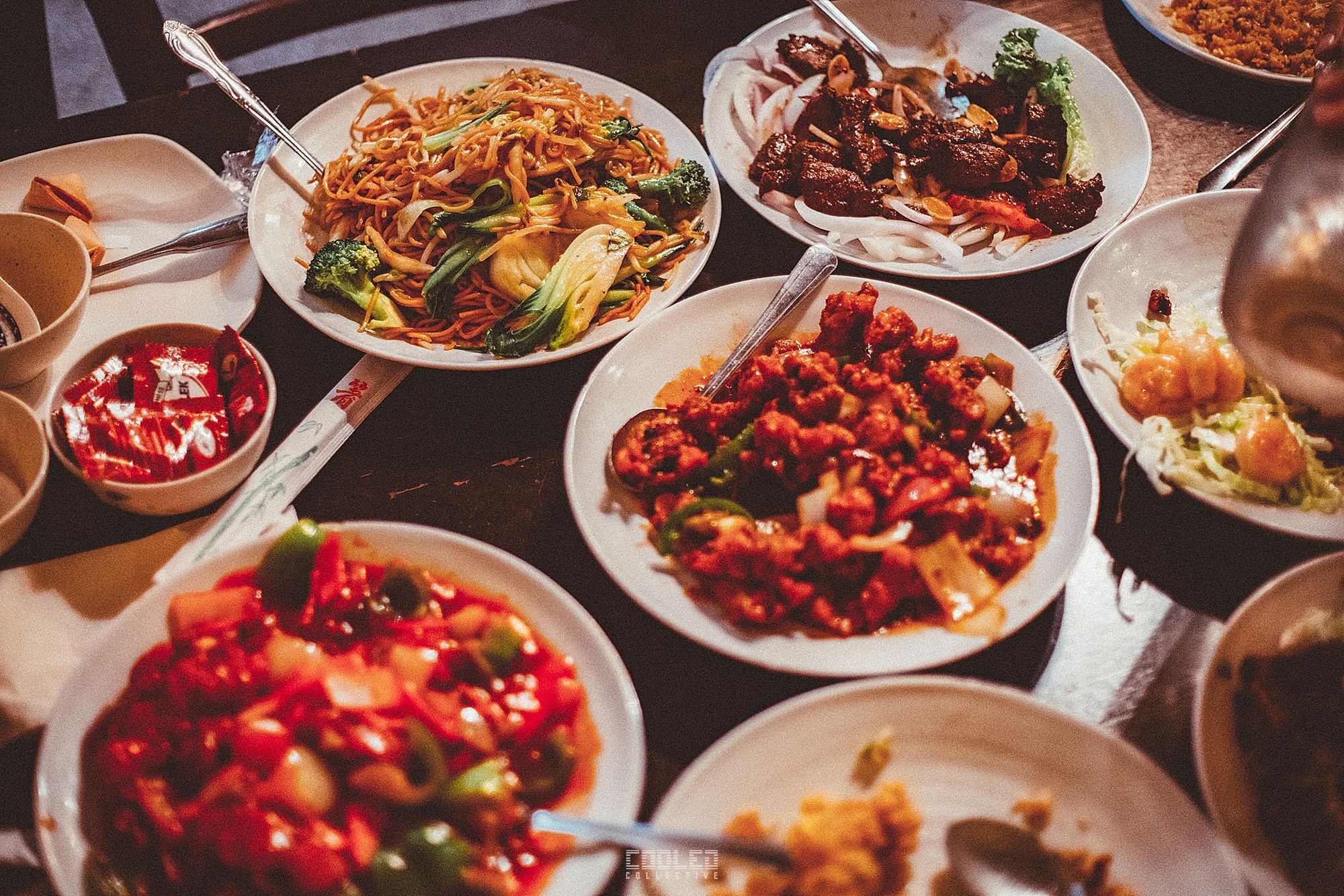 ...and to finish it off, a fortune cookie to tell us "Biting the JDM style since 1996"!.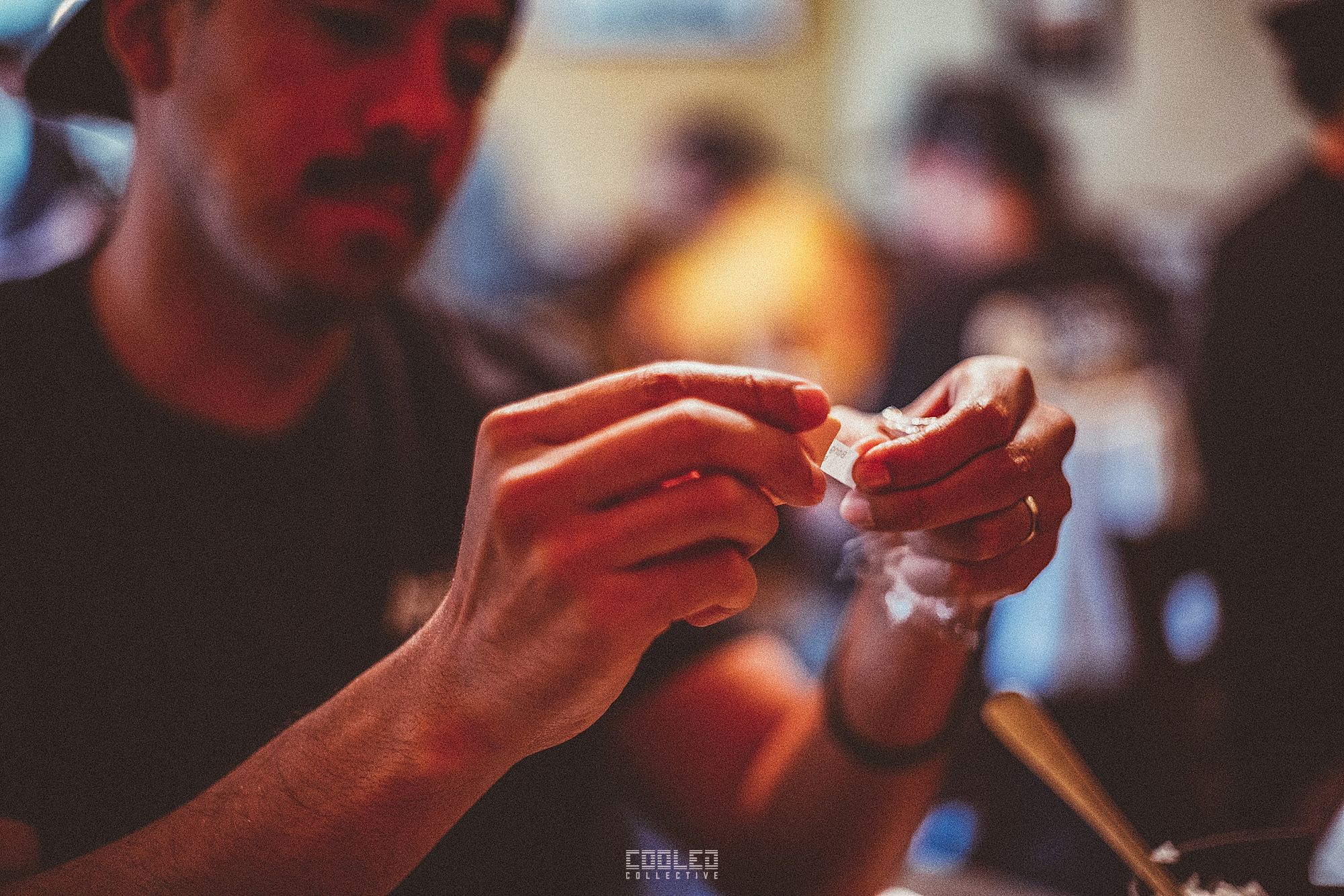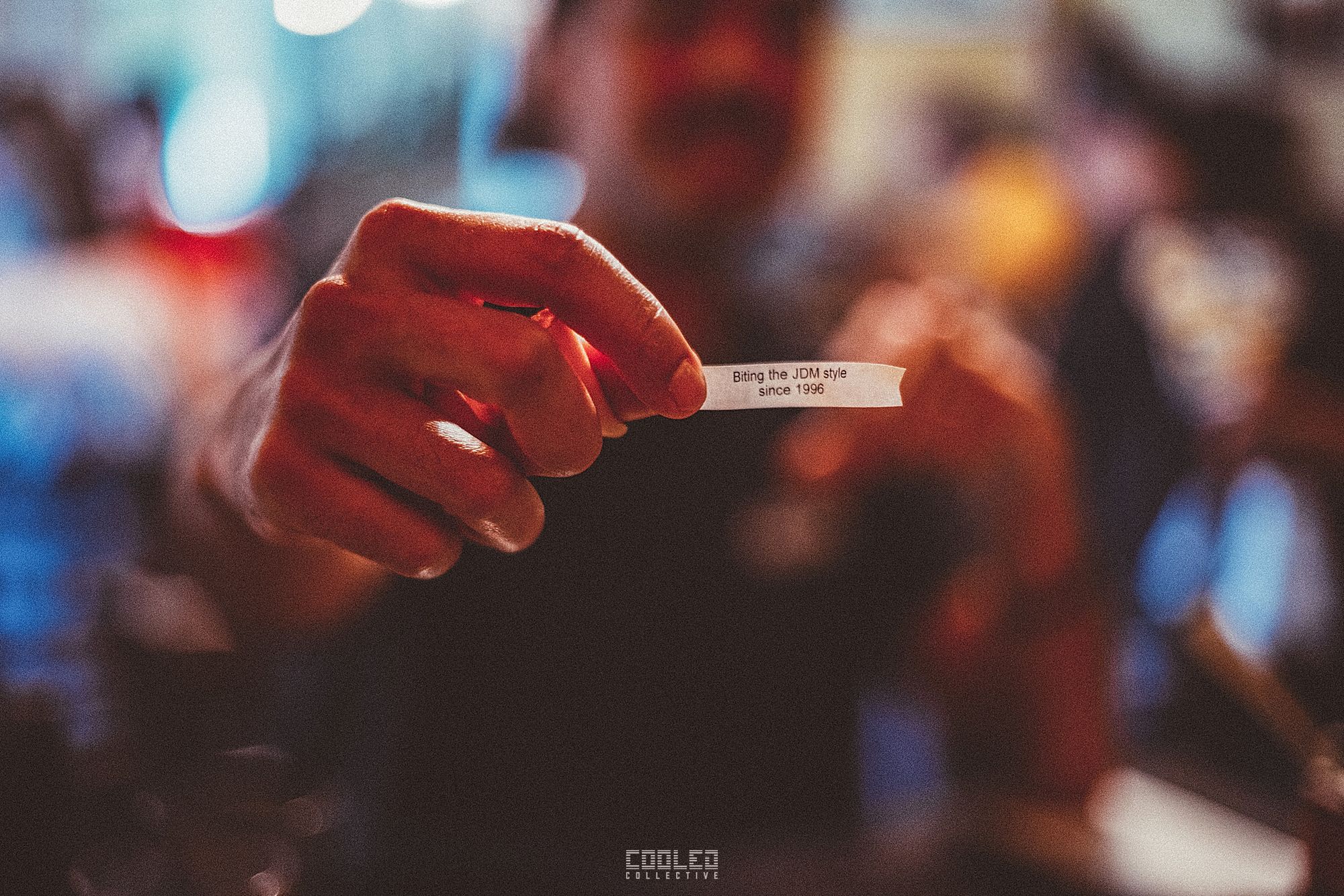 Thank you once again to the entire staff at Motor Trend and Super Street for putting together an amazing day full of cars, laughter, driving and full stomachs. I know for a fact I am excited to see where the boys take their new series but I have very high hopes on its success.
Thank you
Drew Manley