Socal has always been the Mecca for car lifestyle for probably as long as cars have been around. With the explosion of car culture all over the world, Socal has taken the lead in not only the frequency but quality of meets that are thrown together.
My buddy Sean Lee has been posting about a new collaboration he had coming up with HypeBeast Car Club and in good old Sean fashion, a charity to help those in need of cleaning and sanitation supplies was held at The Berrics in Downtown Los Angeles. The Berrics is a private indoor skatepark owned by professional skateboarders Steve Berra and Eric Koston but today it was a day filled with SEMA, vintage, exotic and custom rides belonging to car enthusiasts.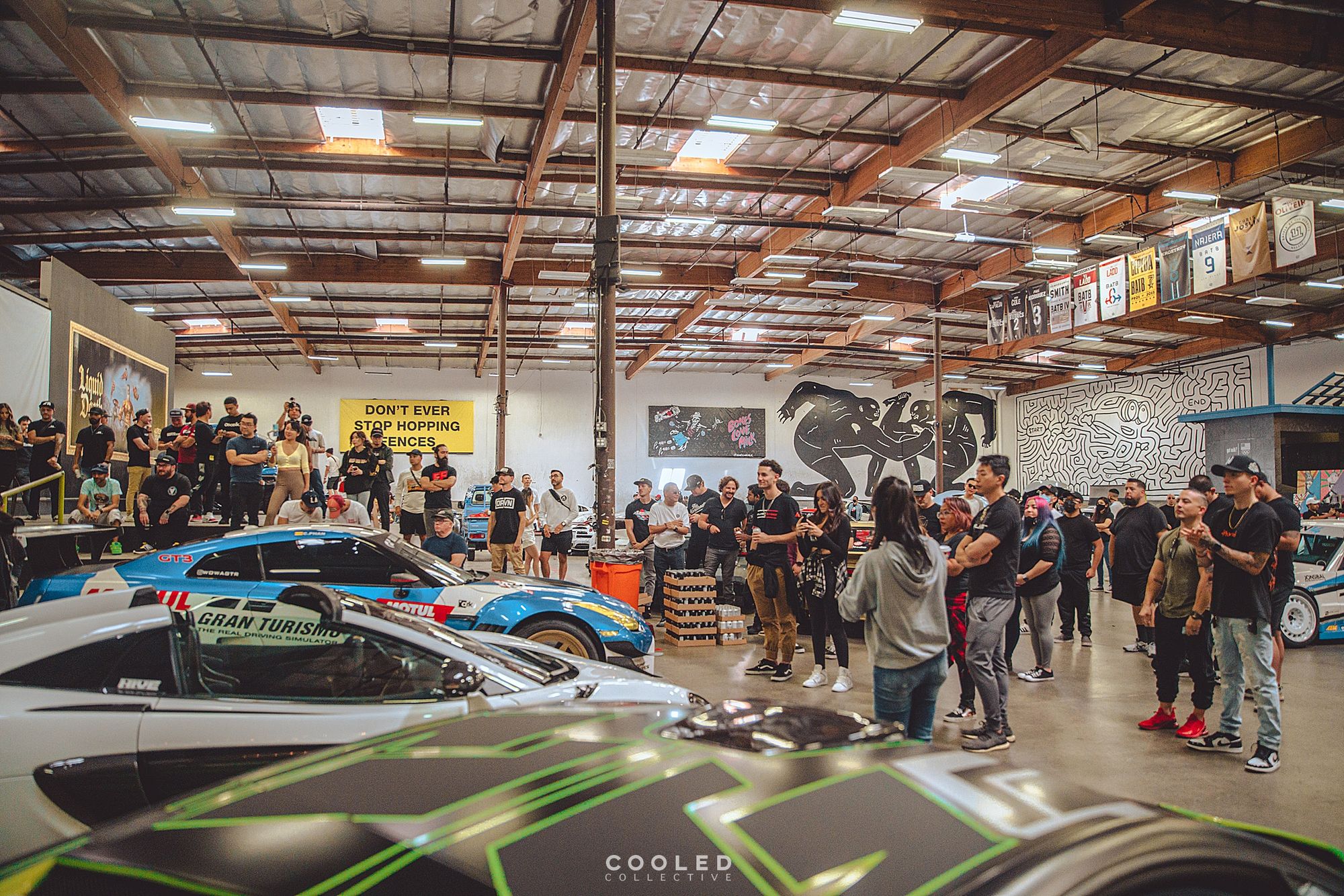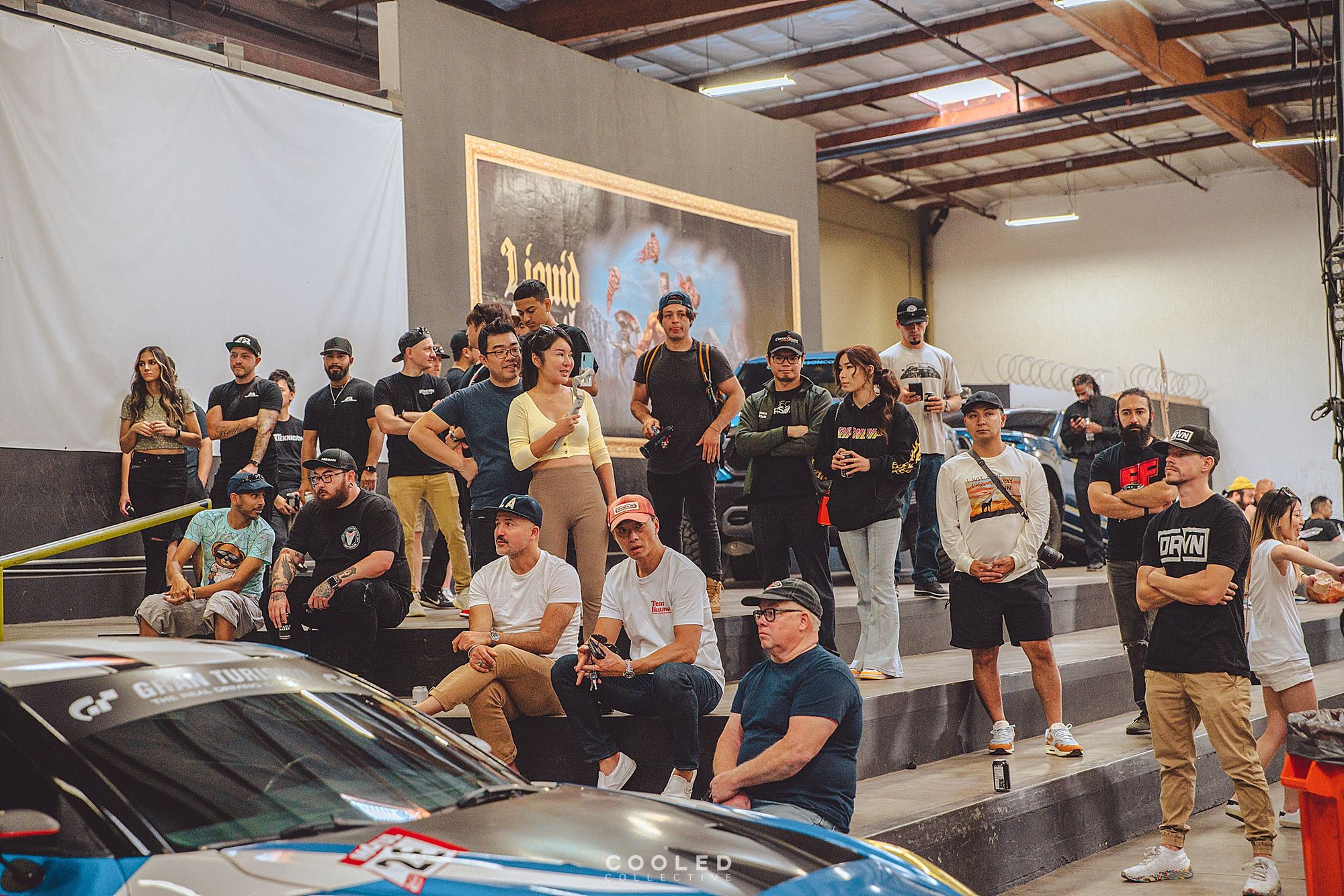 As I entered in The Berrics, the stage had already been set and Sean Lee was talking to the car owners and volunteers about the event. He was also introducing a local artist to the group and then letting everyone know how happy he was to see so many helping out those in need.
The coolest part of the Berrics were all of the art pieces found throughout the skatepark. Joshua Vides had a massive wall called, "Vides Paint Supply" where a 4 door Ford Bronco was displayed.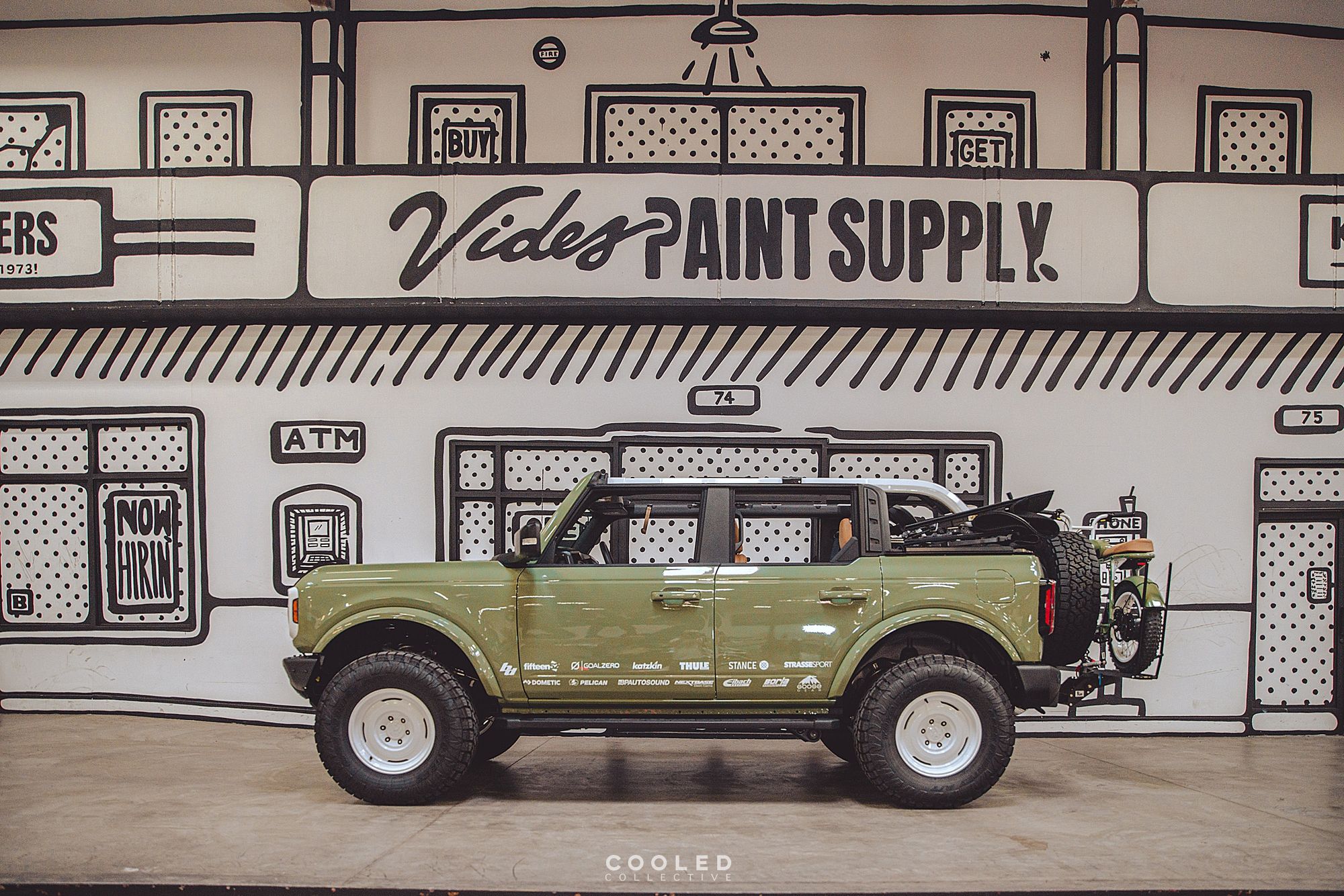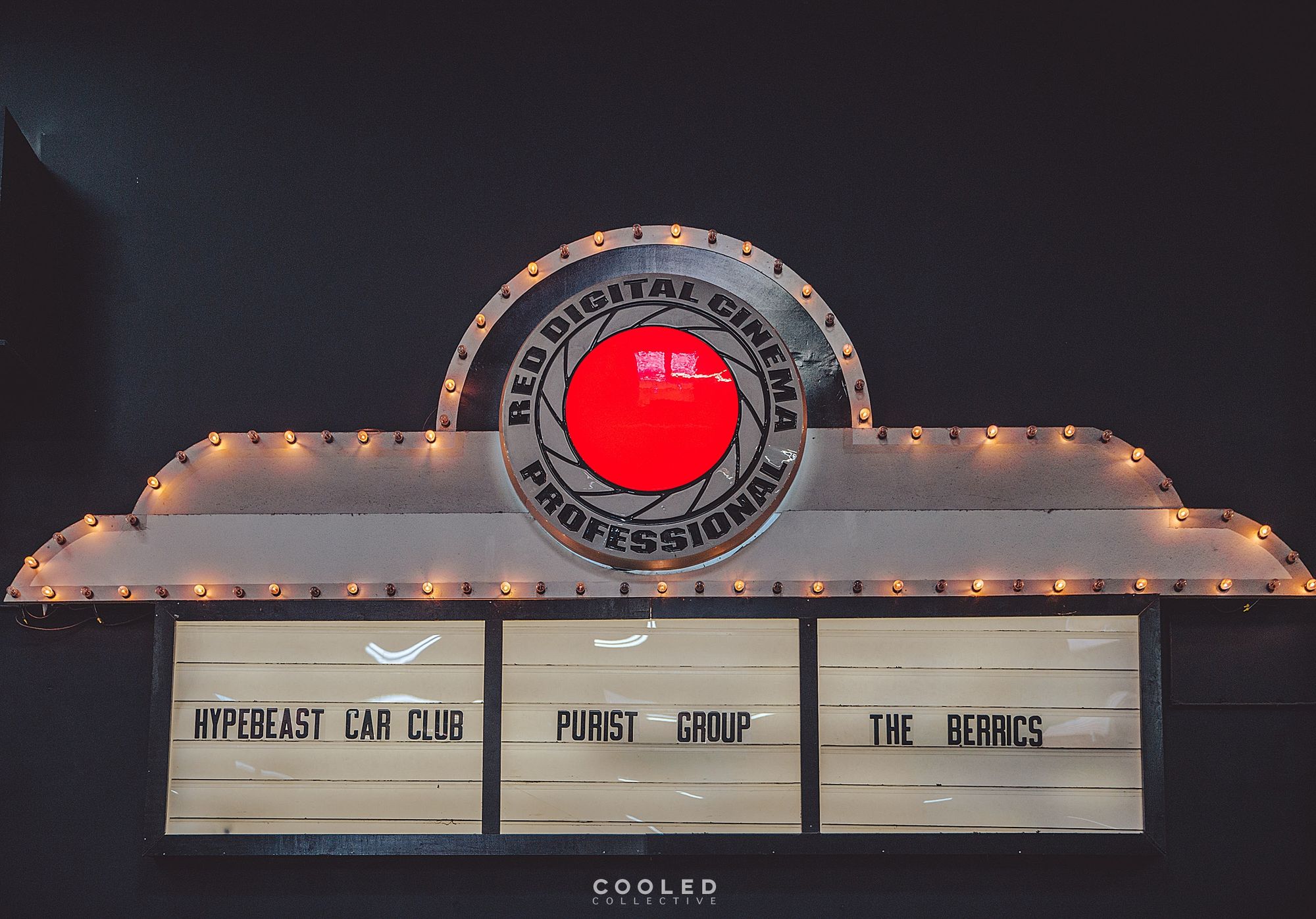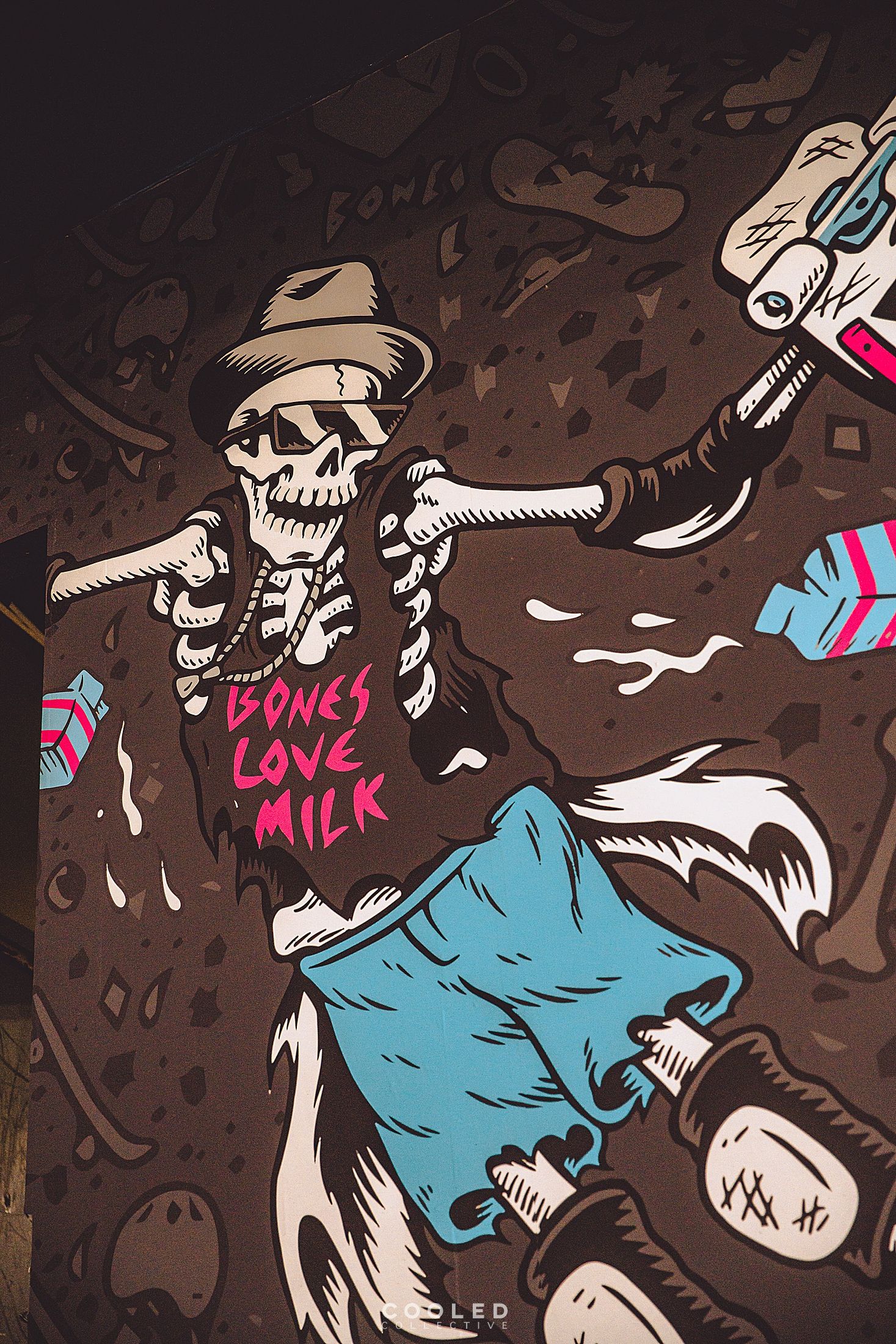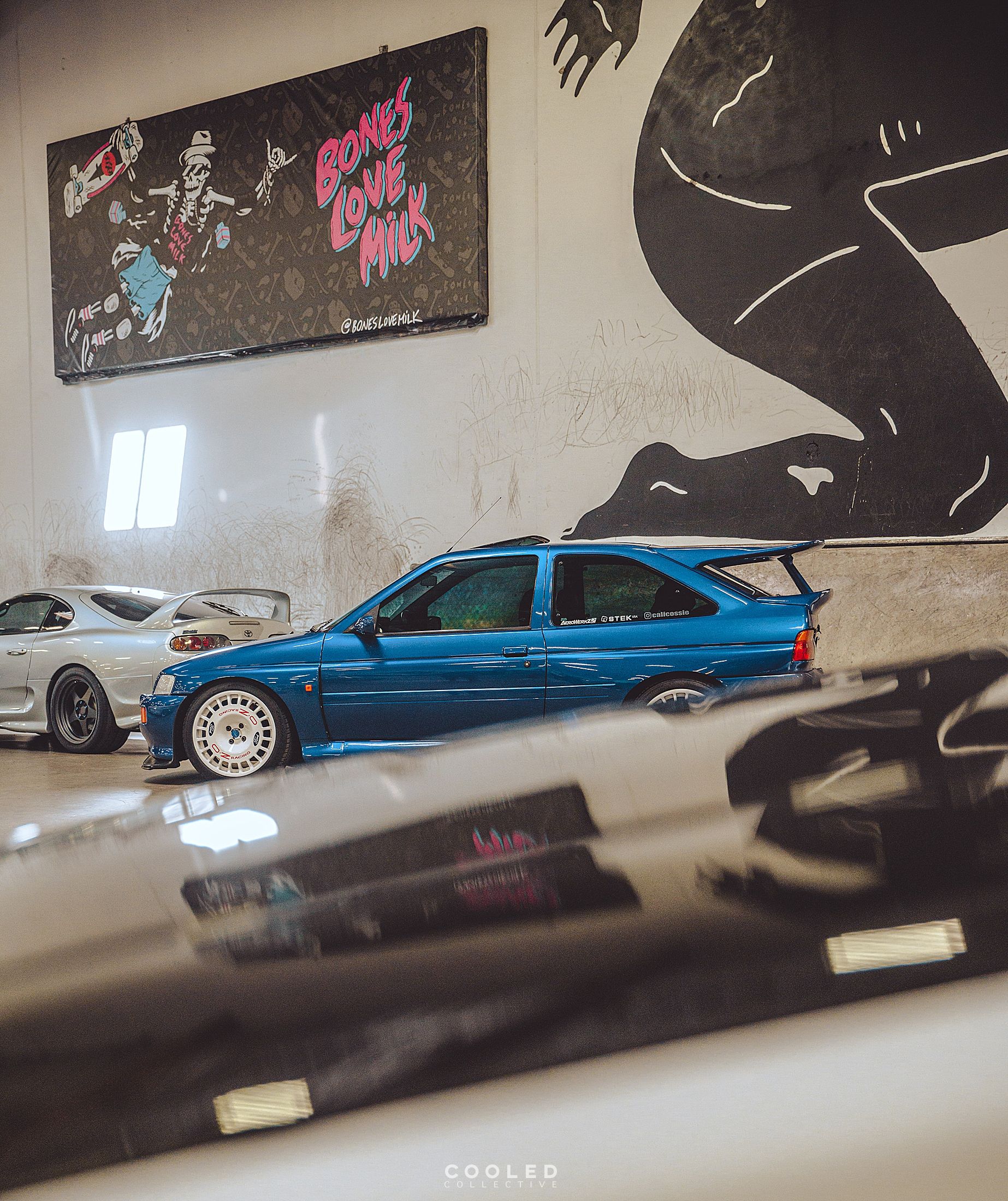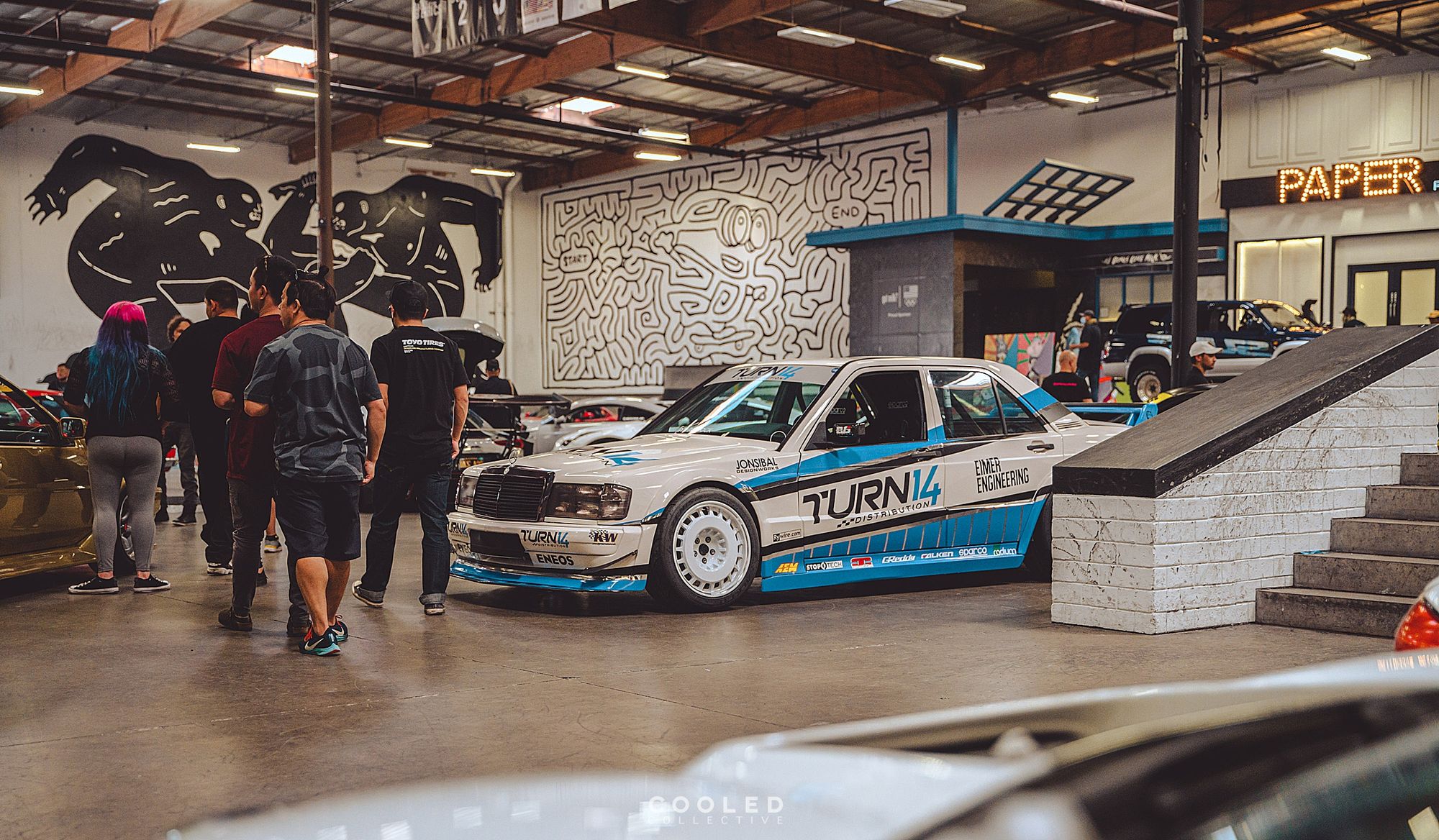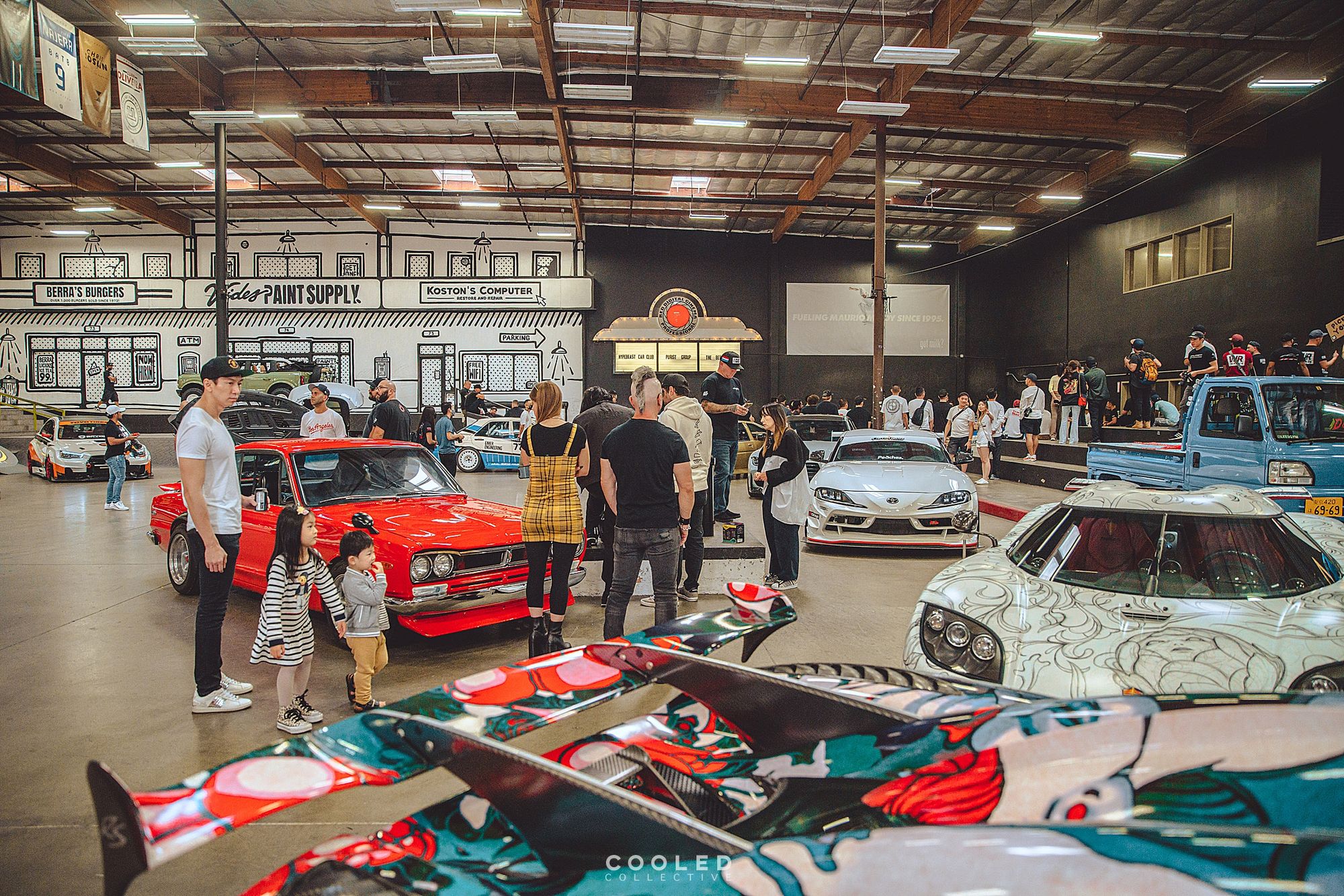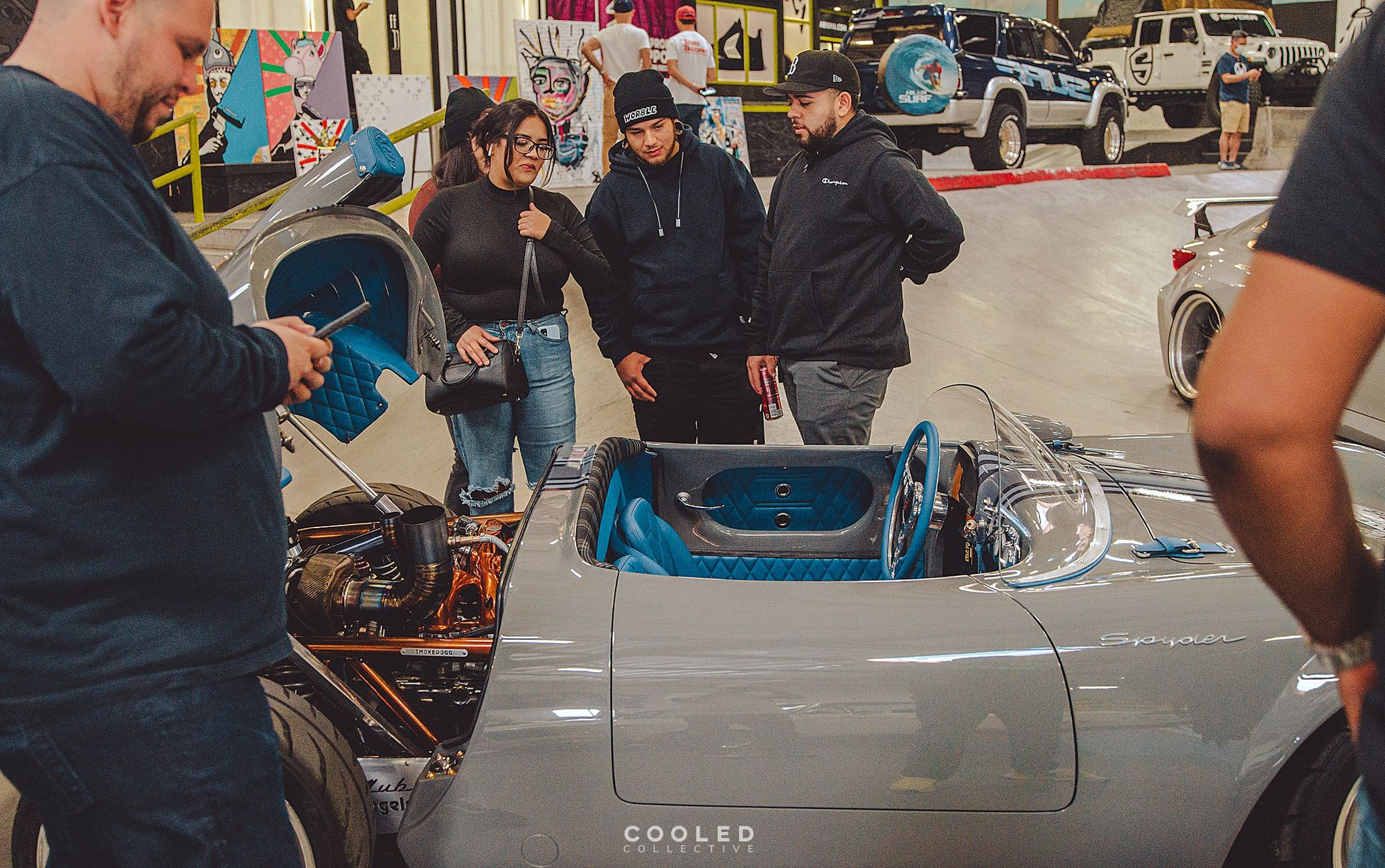 Here we have Smoke Dogg + Slang500's 550 Spyder that was completed some time ago but still pulling fans of the build like it was finished yesterday.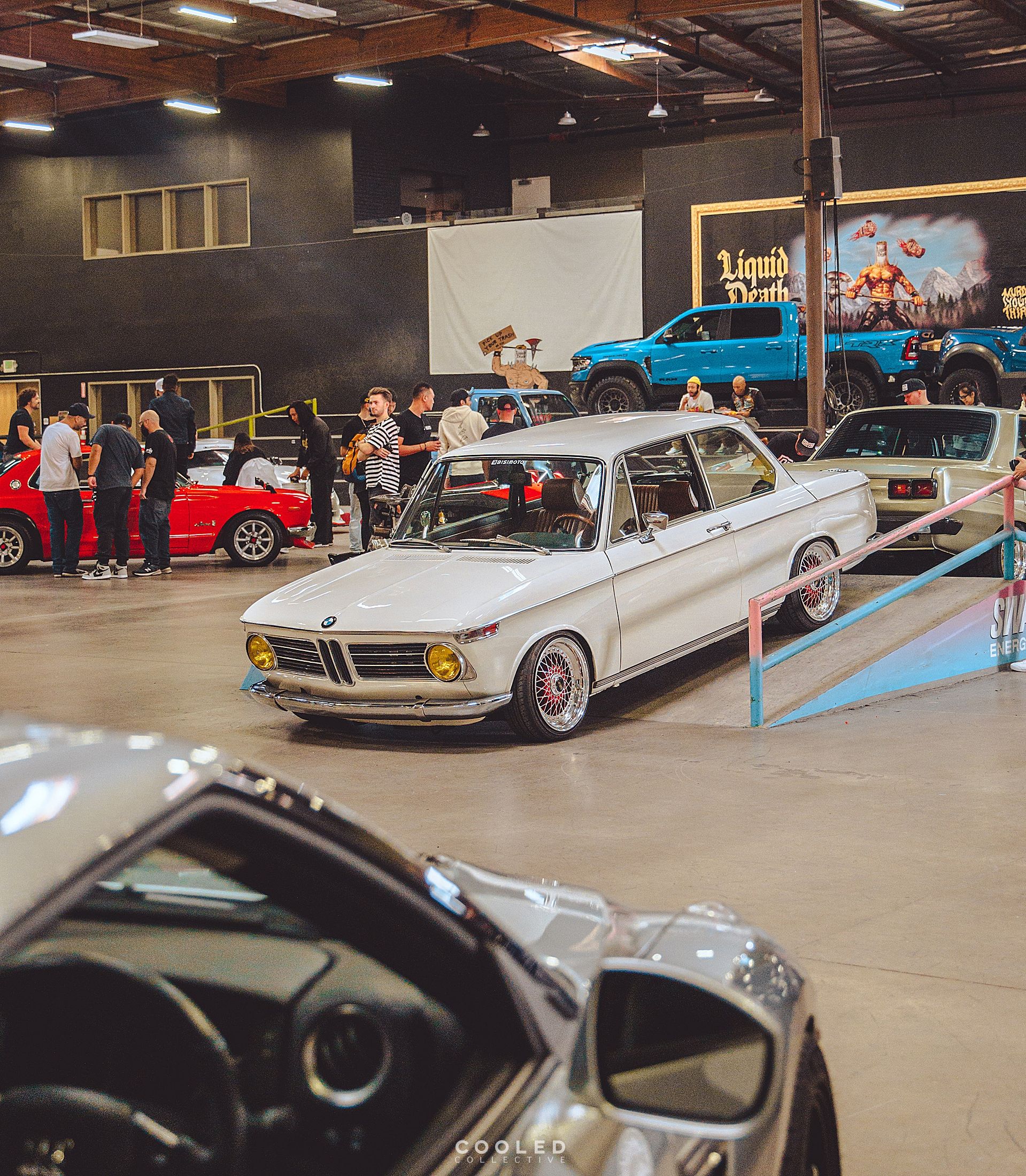 Have to show some love to my boy Tony and Hansel parked back to back on the skate ramp. I haven't seen Tony's BMW Turbo 2002 for some time but it lined up next to the Skyline was really cool.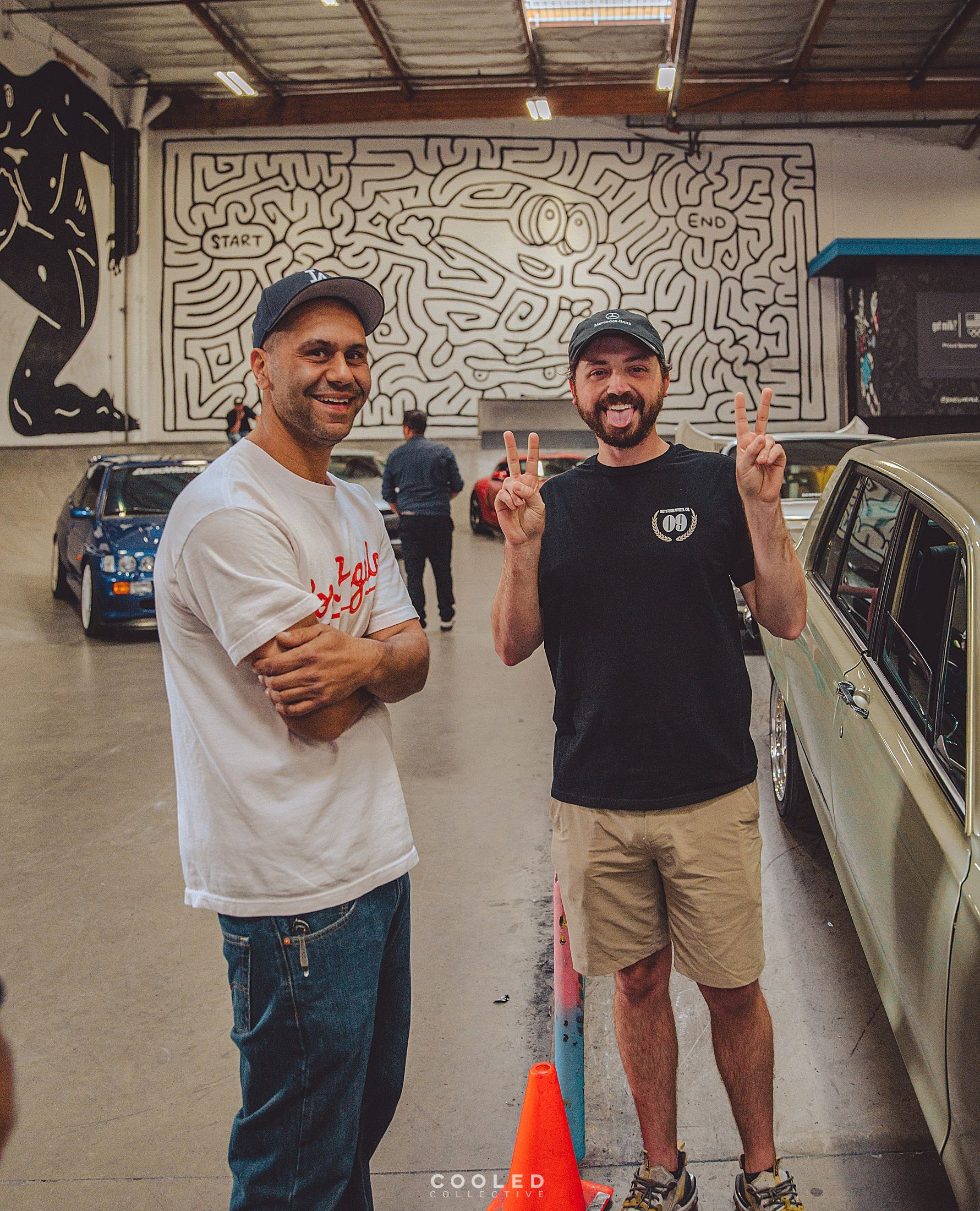 I noticed Hansel was walking around with a brown paper bag and if you know this guy, he always be doing surprise drops with Leen Customs and such. So of course I had to have him open it in front of me so I could get that "good good" but it ended up being a couple of burritos. I was trying to do the jack move but Hansel wasn't having it lol.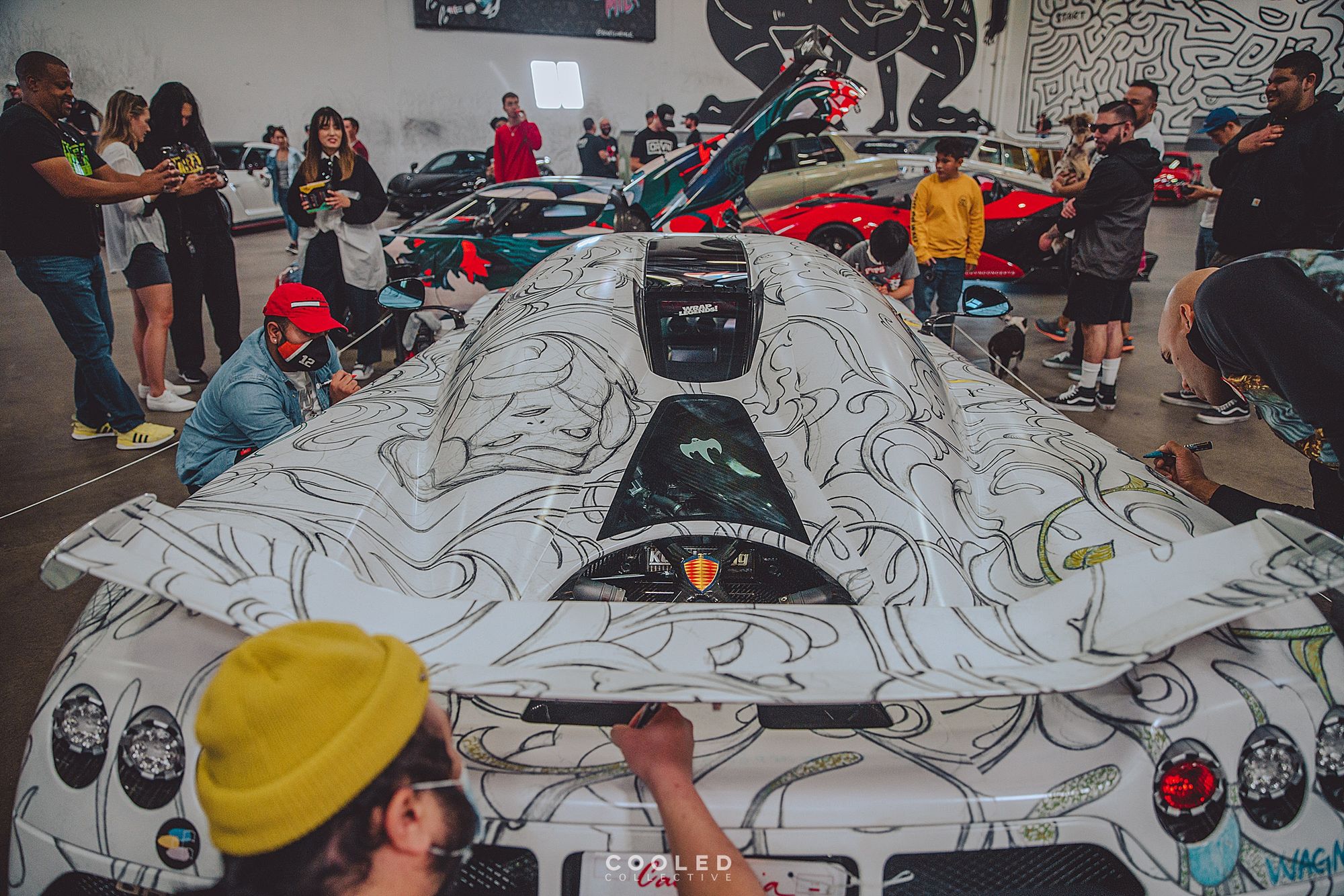 It's not everyday someone hands you a paint marker and ask you to color a record breaking Koenigsegg but there definitely was people exciting at the opportunity.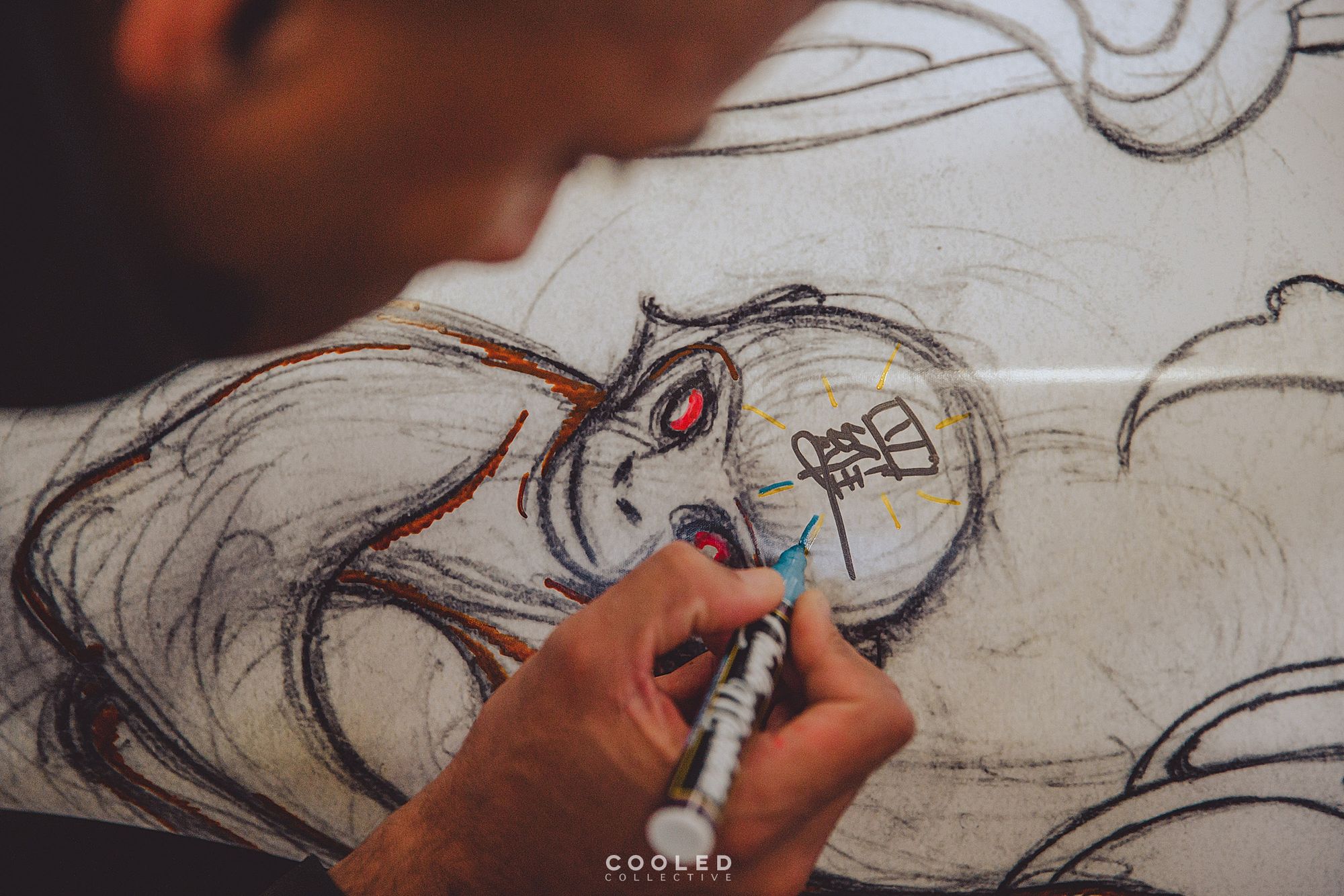 Finally got to meet Doug in person! Doug is well known for his ability to bring car art to Post It notes... Check out his instagram DOUG_NR. Snagged a photo of Doug and his girlfriend Kayla, who also happens to be friends with Allen! So we grabbed a photo of them next to his AE86.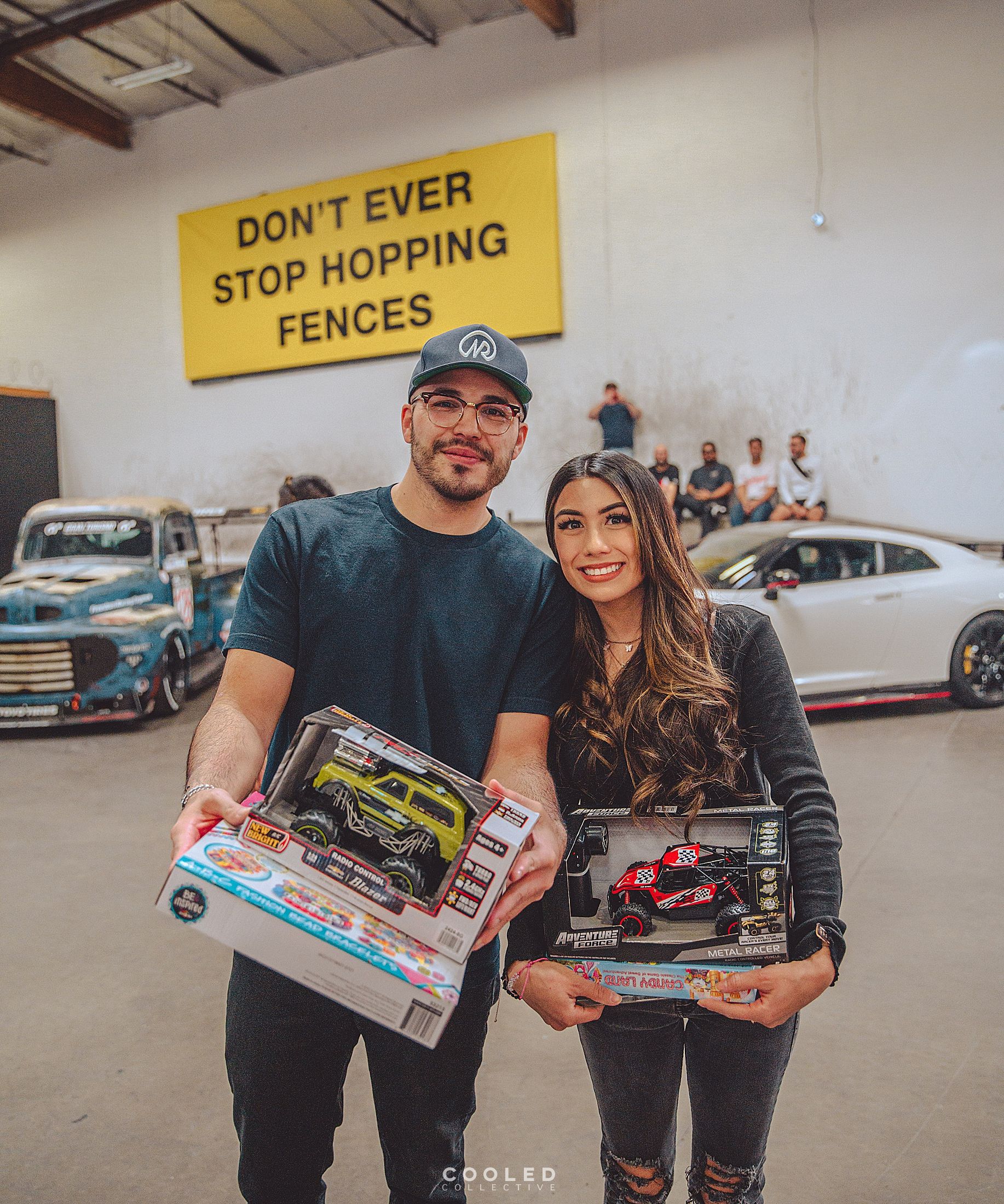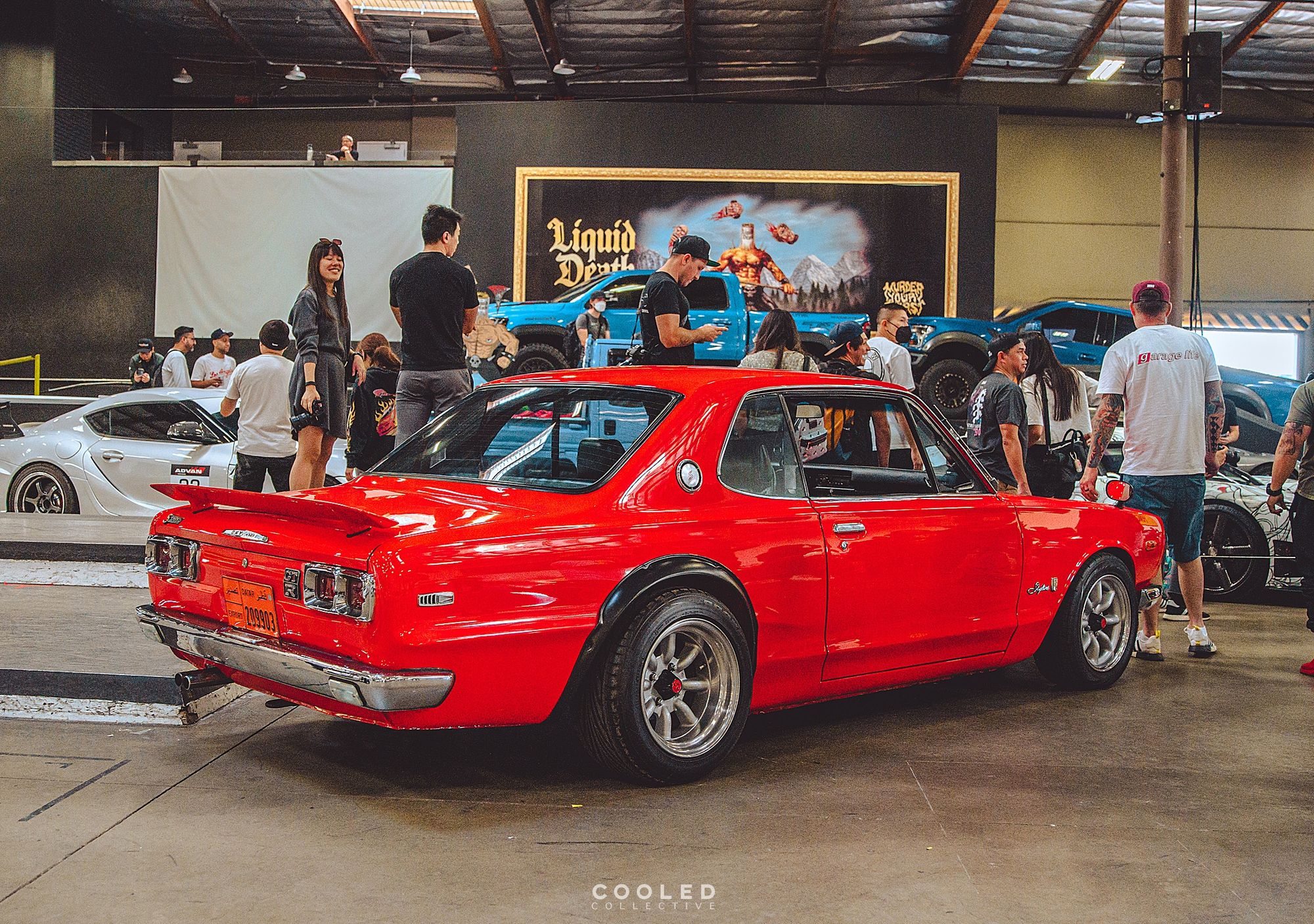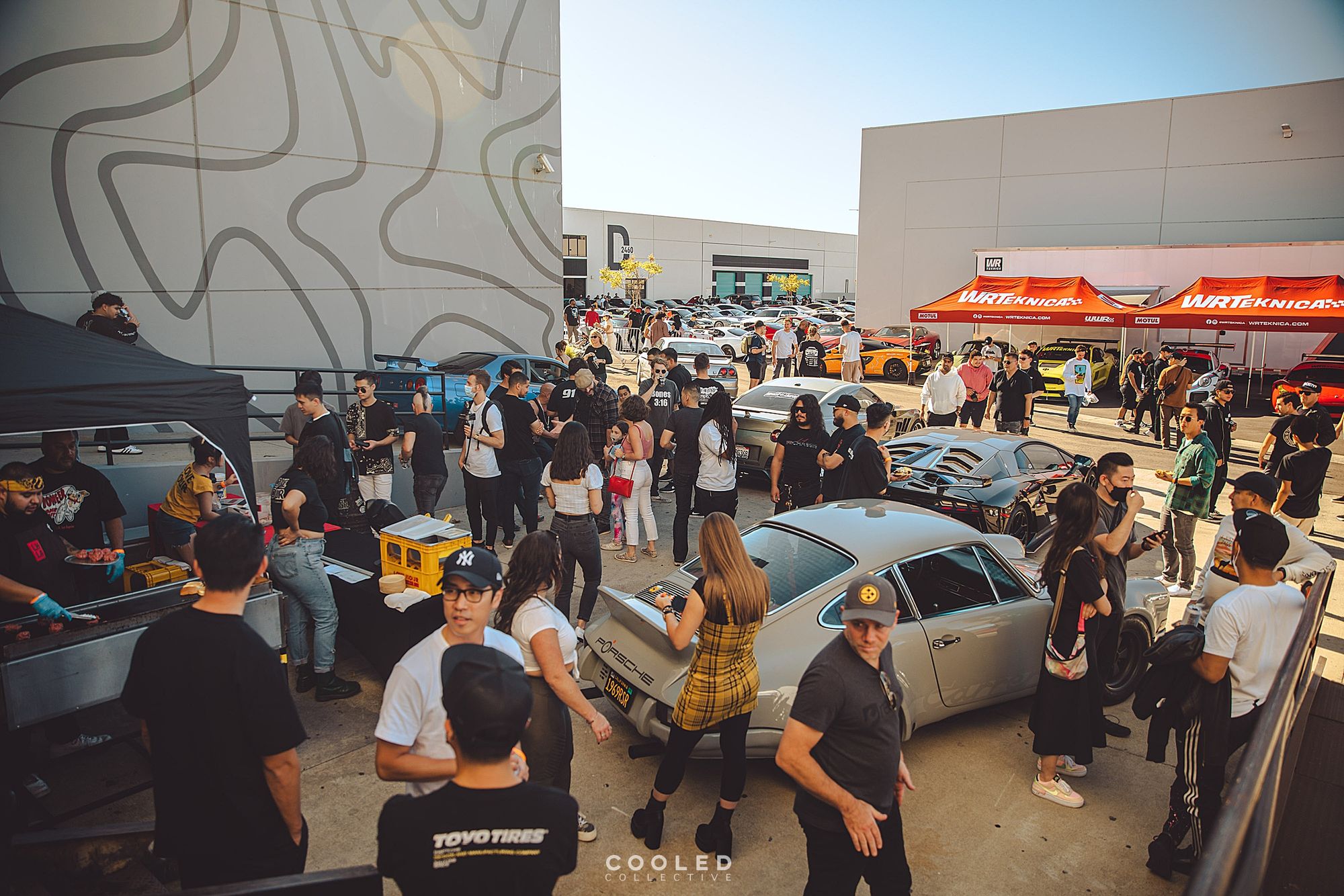 Enthusiasts were lining up for lunch where Love Hour Burgers was serving up what they do best. You also have Mike's 911 RSR build front and center with Mike magically in the photo at the same time. What a coincidence!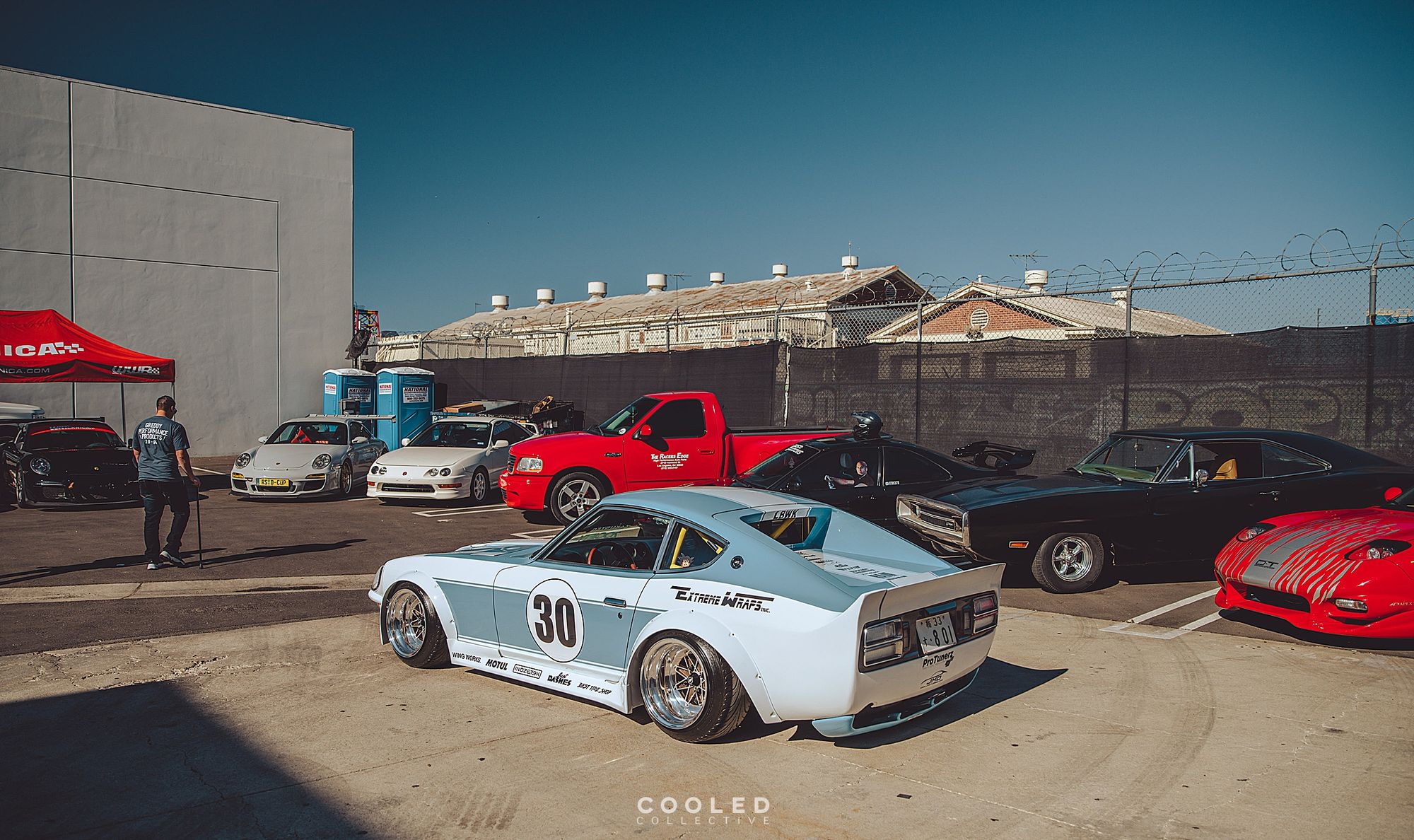 Just on the other side of the ramp was the Fast and Furious gang but also a Liberty Walk S30 hard parked. A nice variance of cars no doubt.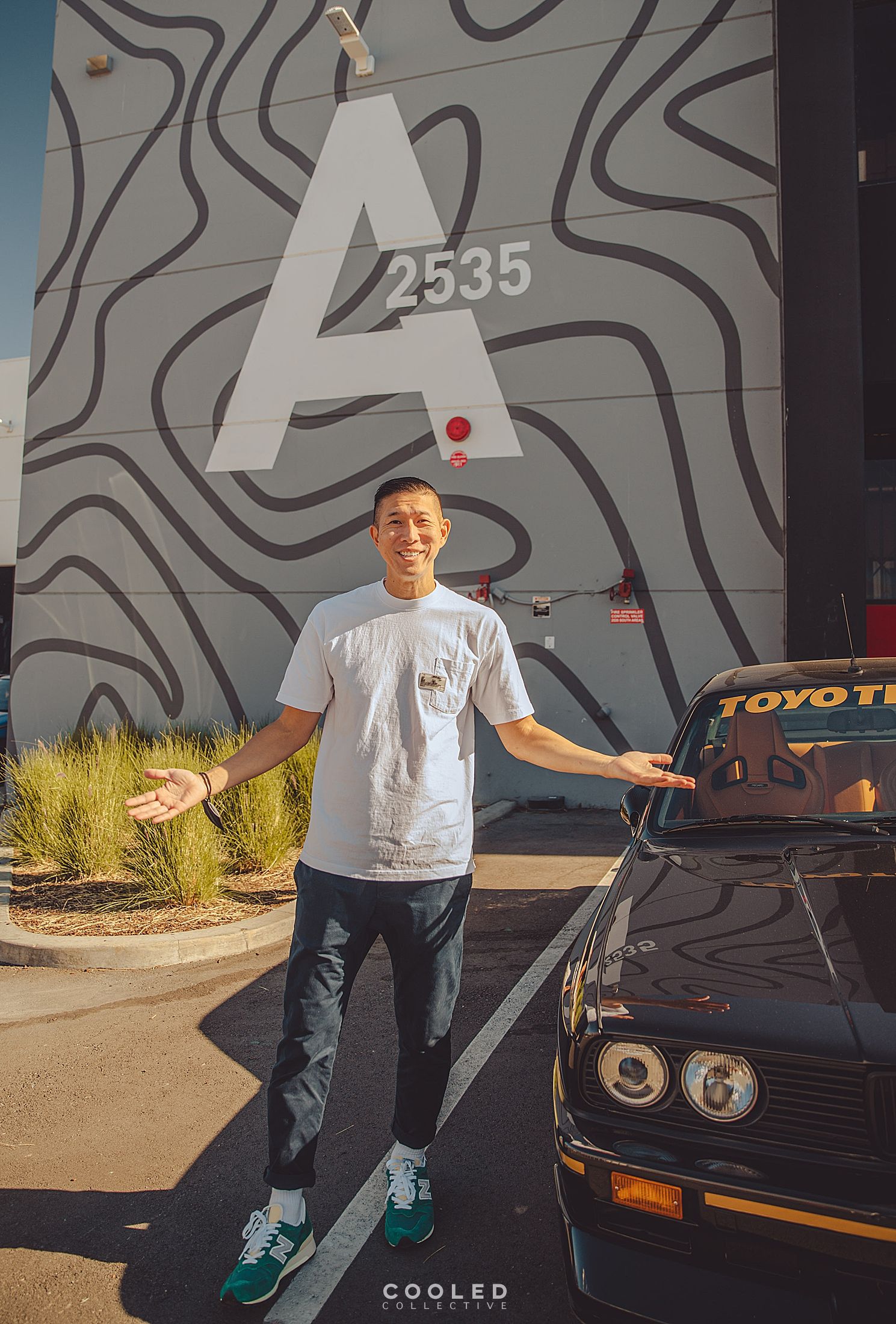 I have to admit, the funniest thing I saw all day was Stan volunteering to model for me wearing his Joshua Vides shirt in front of his very own BMW E30 M3. Somehow went from super happy and inviting to very hard faced model. If anyone is looking to book this talent, please get a hold of me first as I discovered him. Now I just need to get Stan to model in a Cooled Collective shirt lol.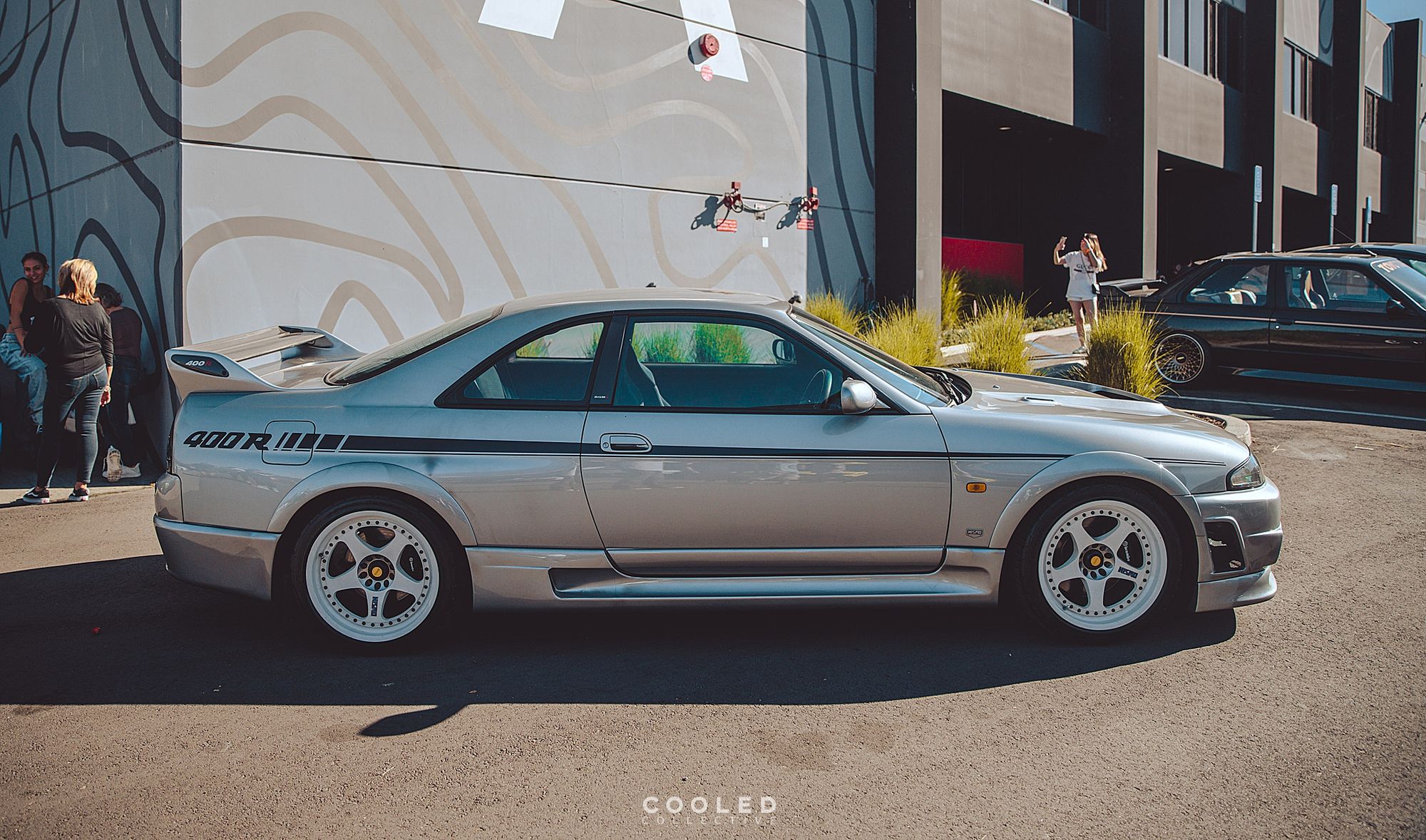 The Skylines came in hard today. The JDM madness continues on and with the 400R by Top Rank on display, it was a good day for R33 fans. One that really caught my eye was this white V-Spec R34 owned by my homie Julio at Kaiser Kars. Never seen him with this one, so when I asked him when he got it, he told me "Just recently."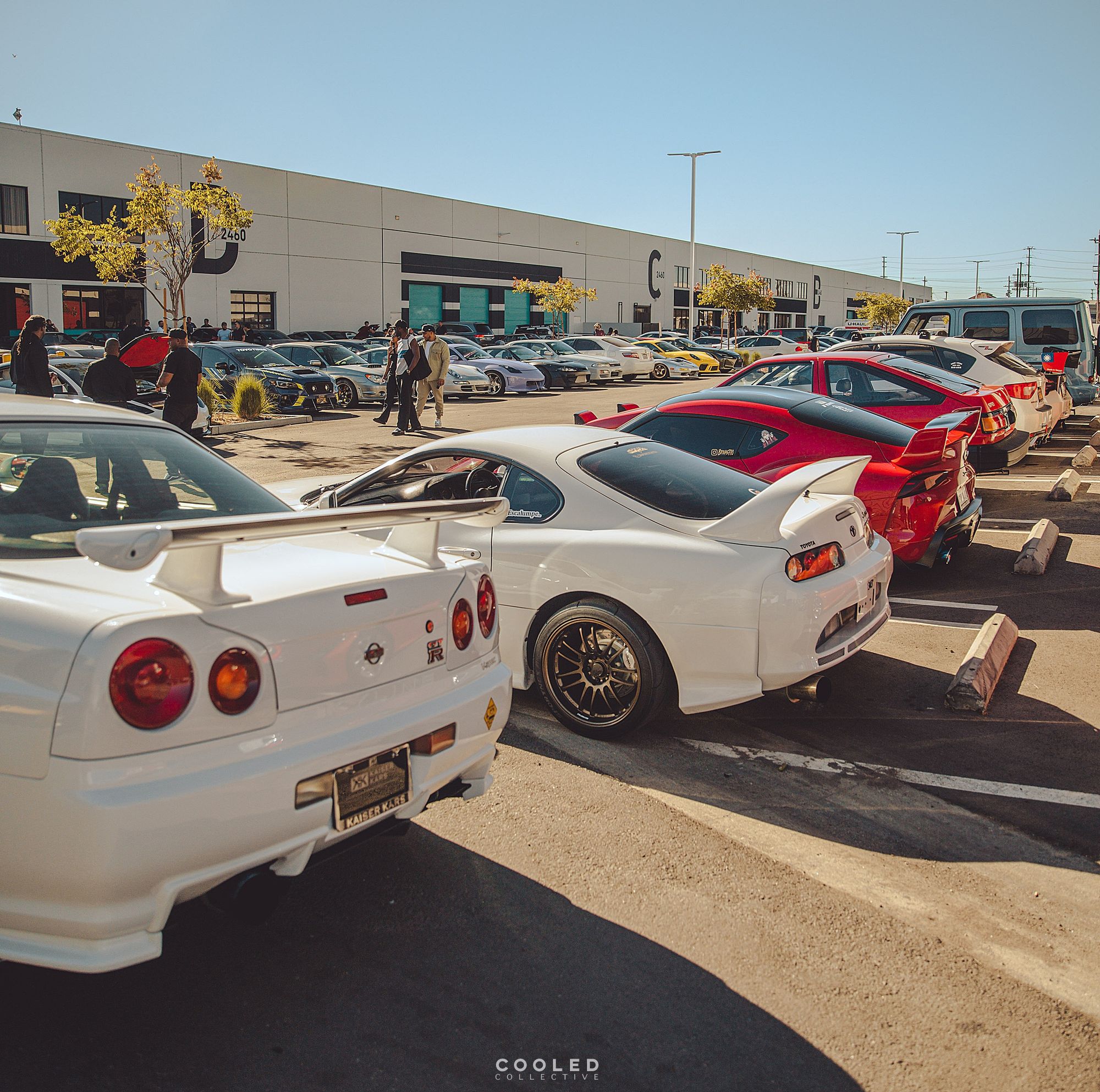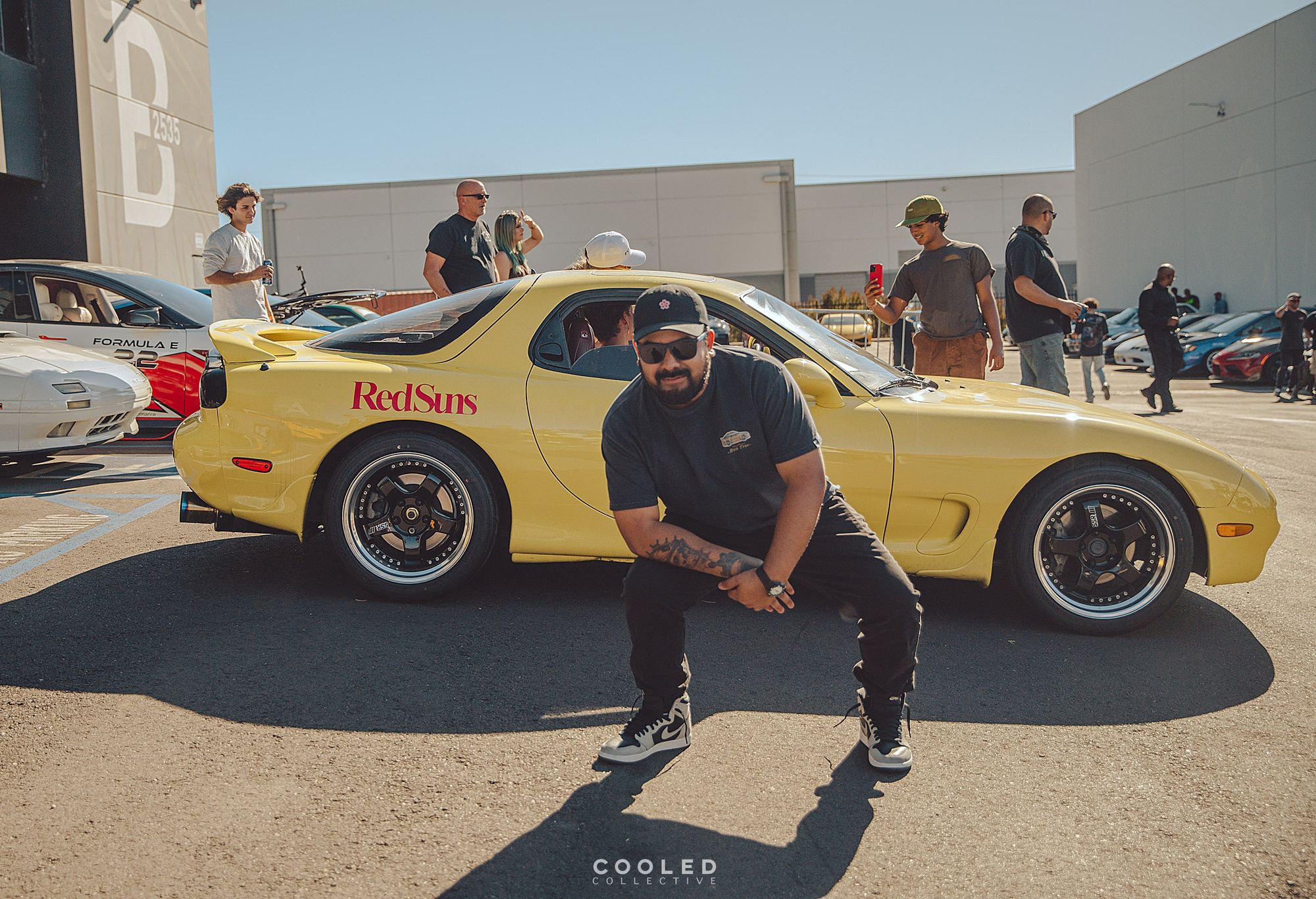 The rotary boys came to represent in all of that RedSuns glory. Hansel couldn't keep his excitement in so he ran to pose in front of the FD like a true fan.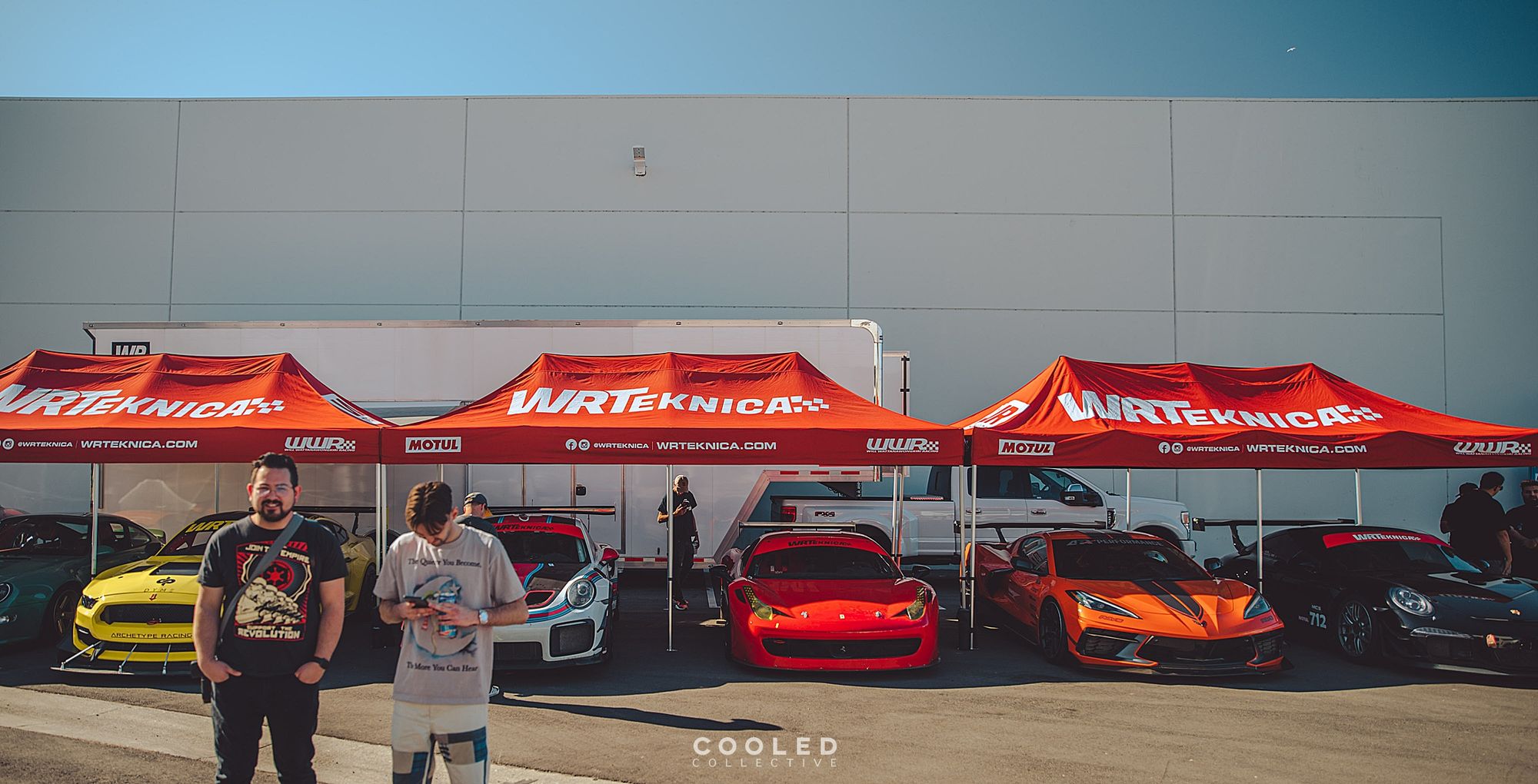 The boys at WRTeknica came in with their usual race paddock setup where 6 premium track builds were proudly on display.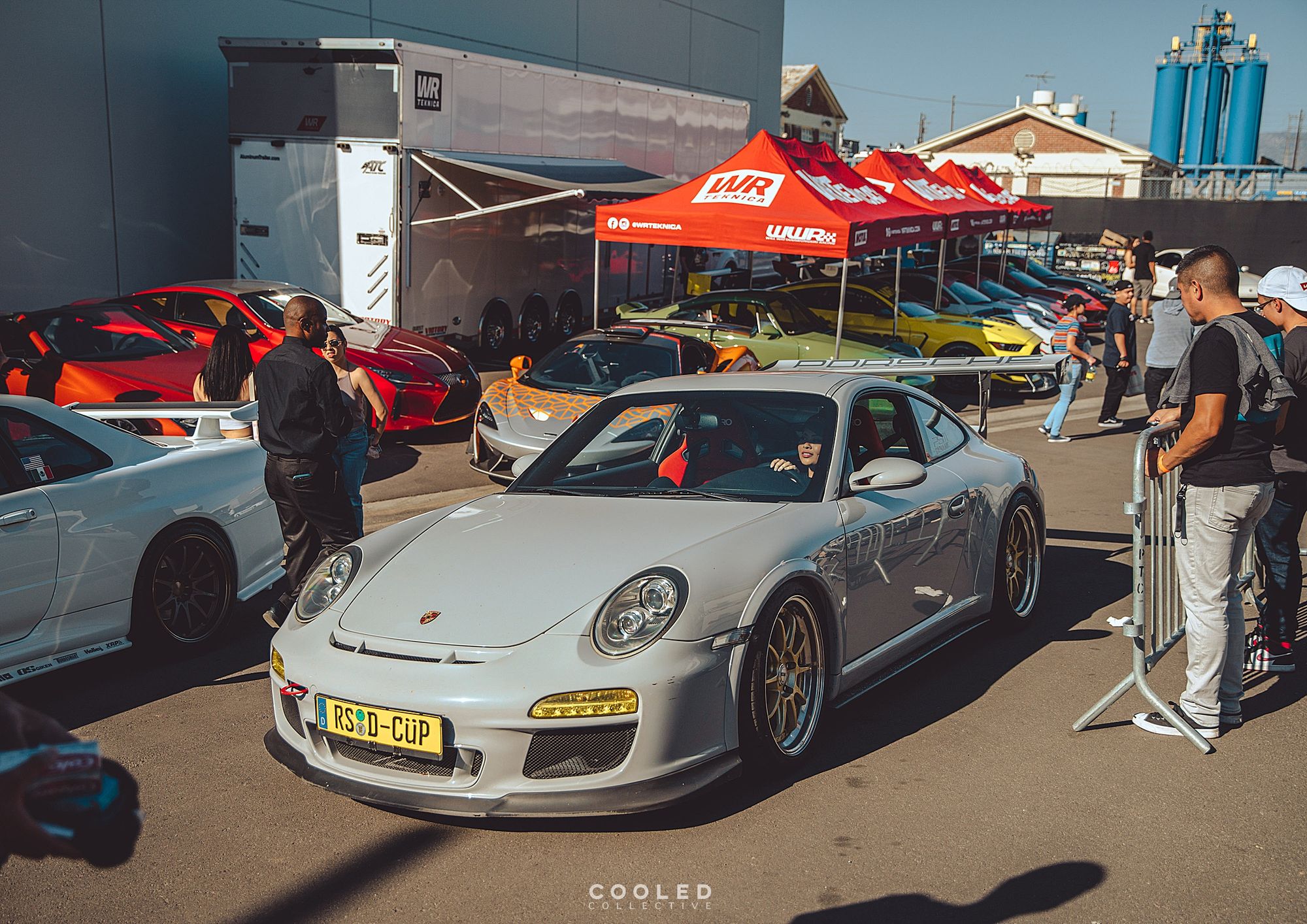 Never seen this 997 Cup Car build before but it was rolling out as I was going back in to drop off the donation. Had all the bells and whistles and female driven.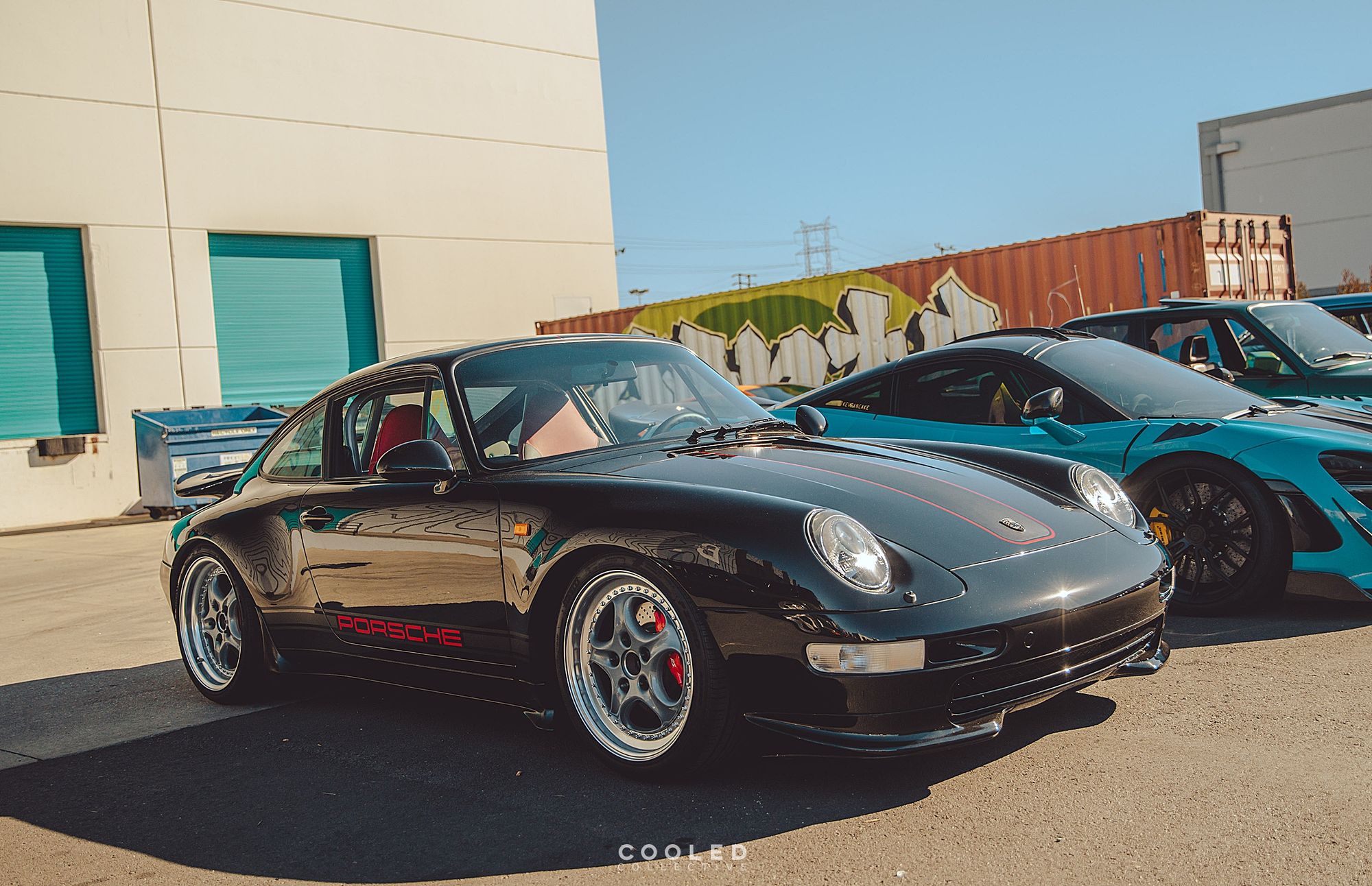 I came in the morning with my buddy Davie in the white Quattro and Jack from SMG in his 993.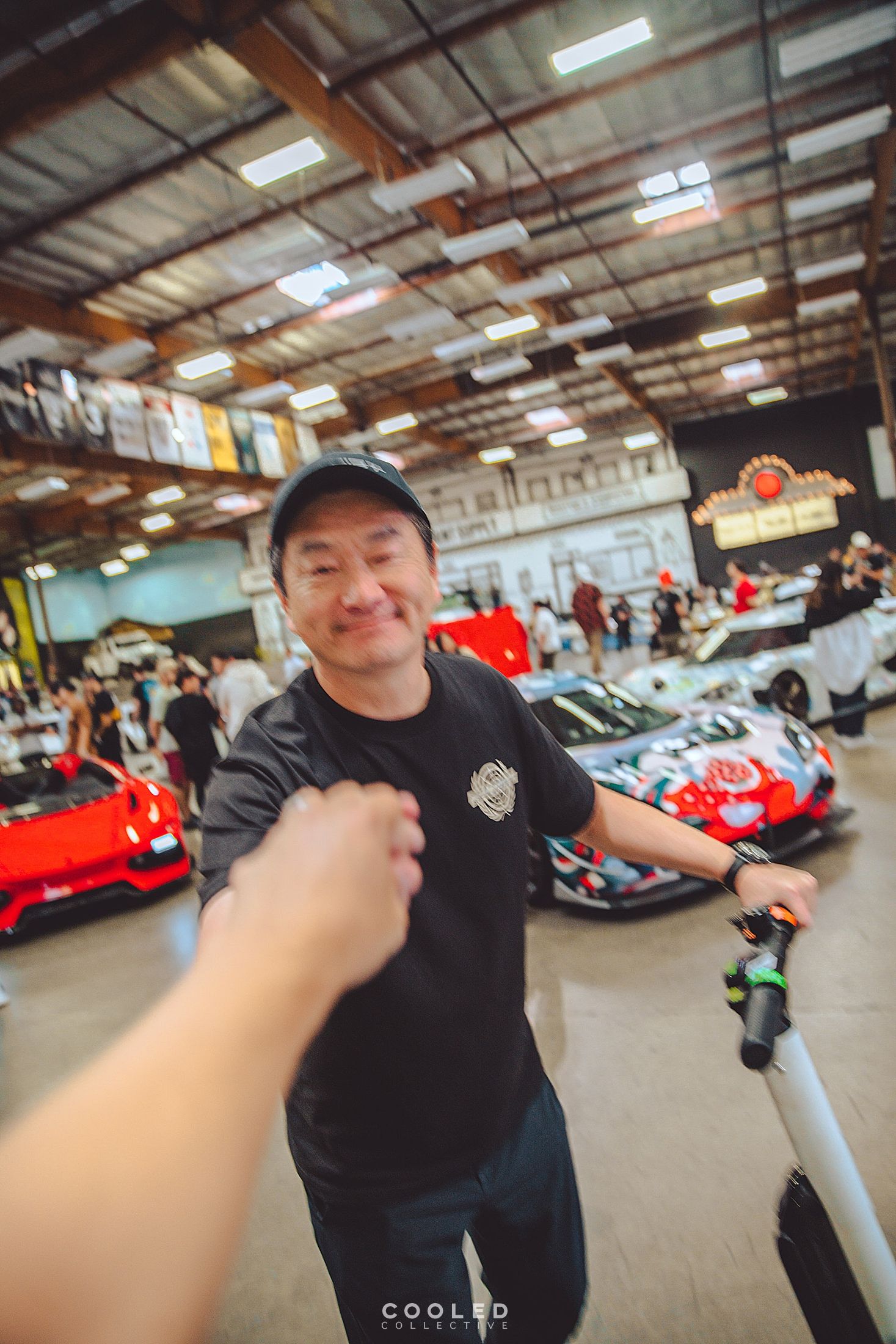 When I ran back in to do the drop off and final good byes, Sean wanted to make sure we go this ultra cute photo of him holding my hand lmaooooo! What a time!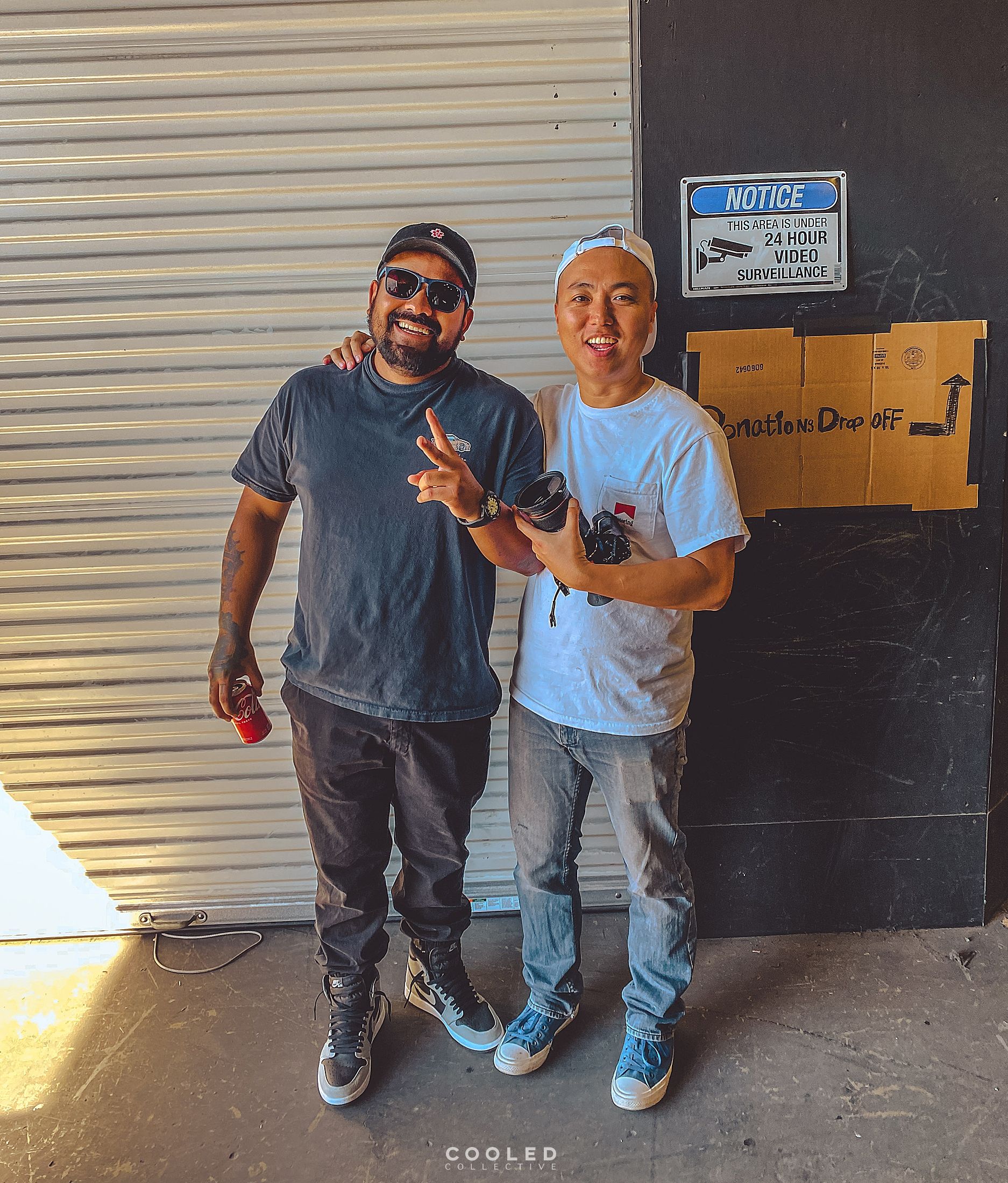 As I was exiting, I made a huge scene when I saw Hansel again and wanted to take a fan photo! So we got a good laugh out of that but then we kept bringing people in to take a bigger and bigger group photo. Why not?!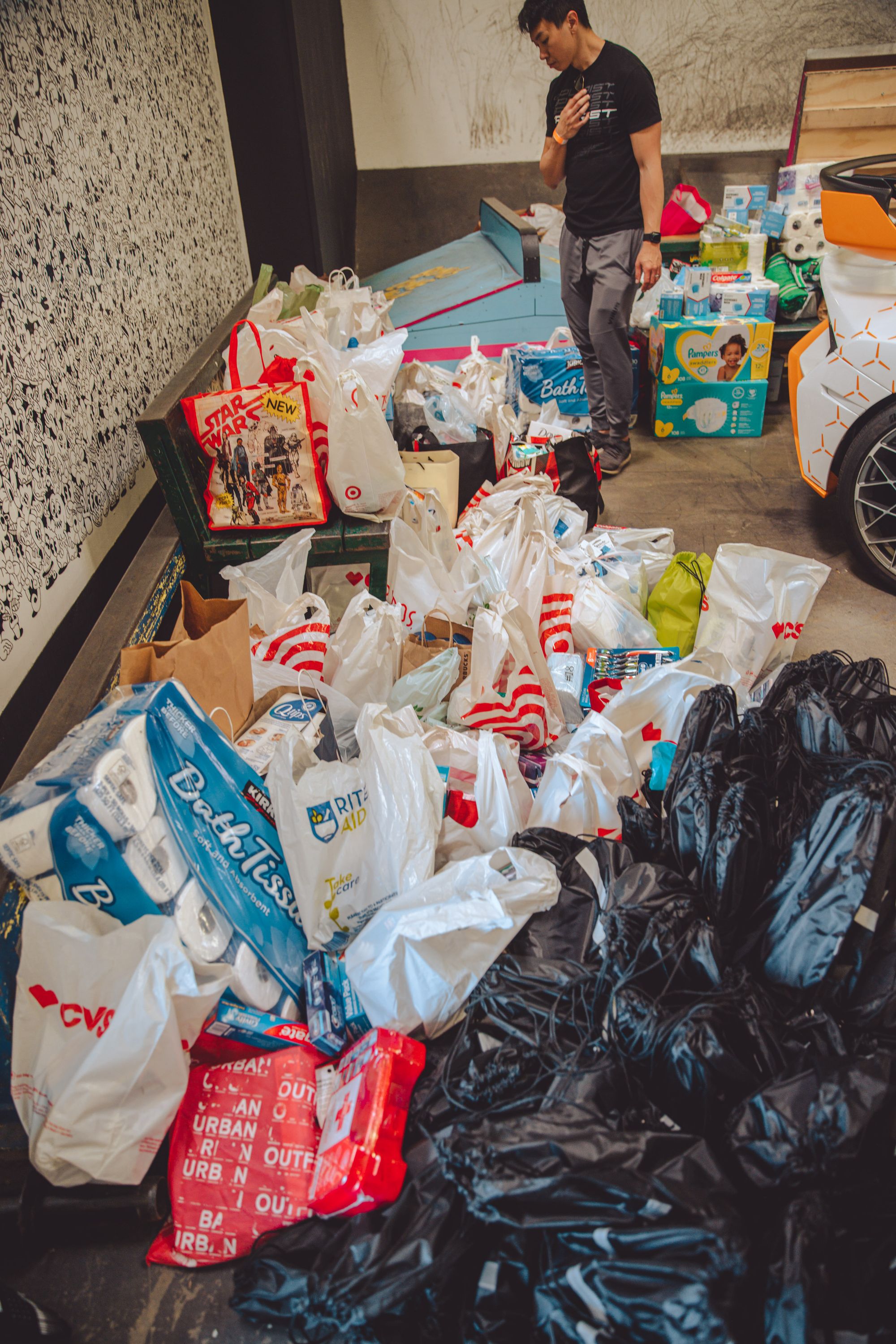 Looks like a good amount of donations were received and off to finding their way to those in need. Thank you to all those that donated!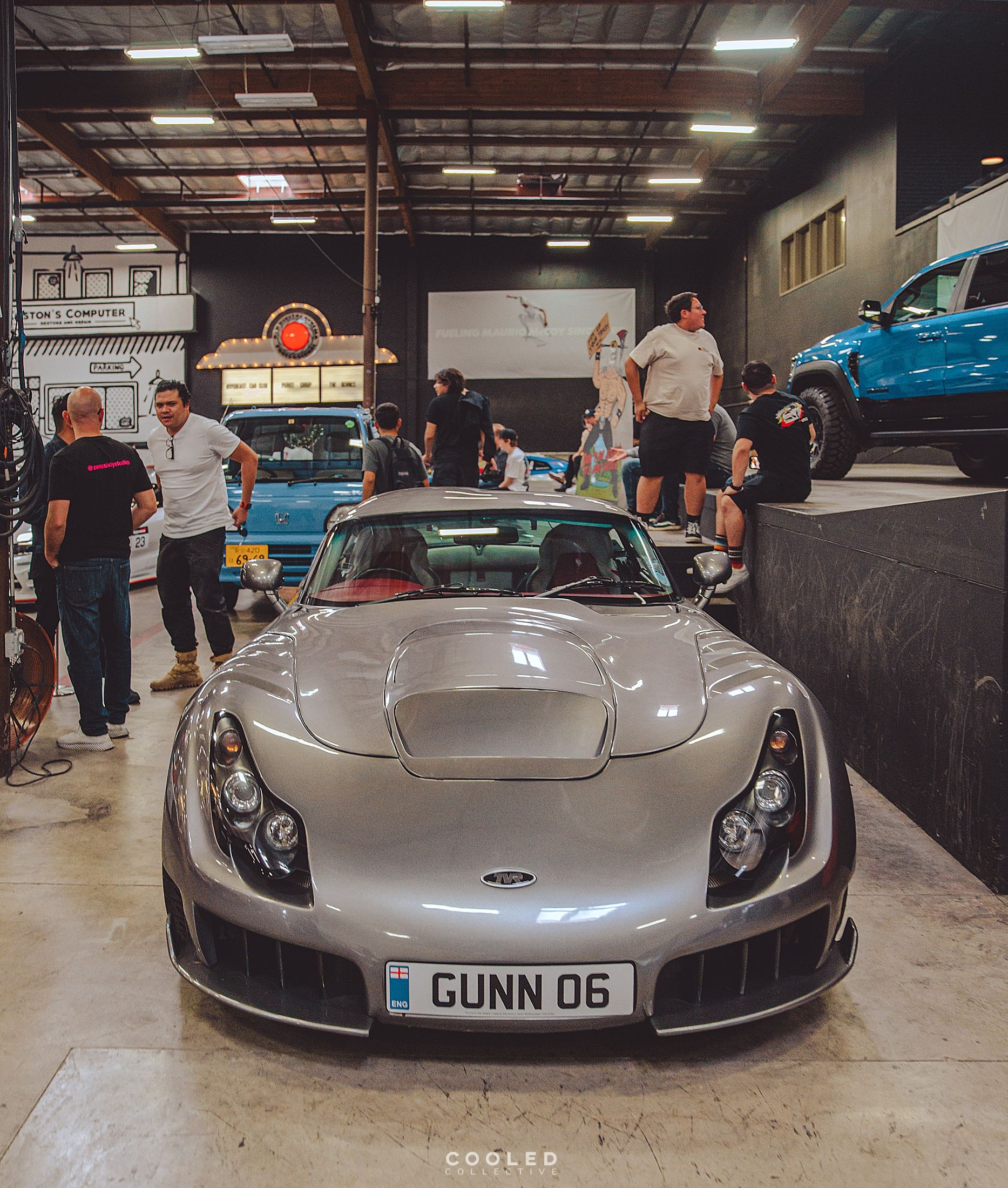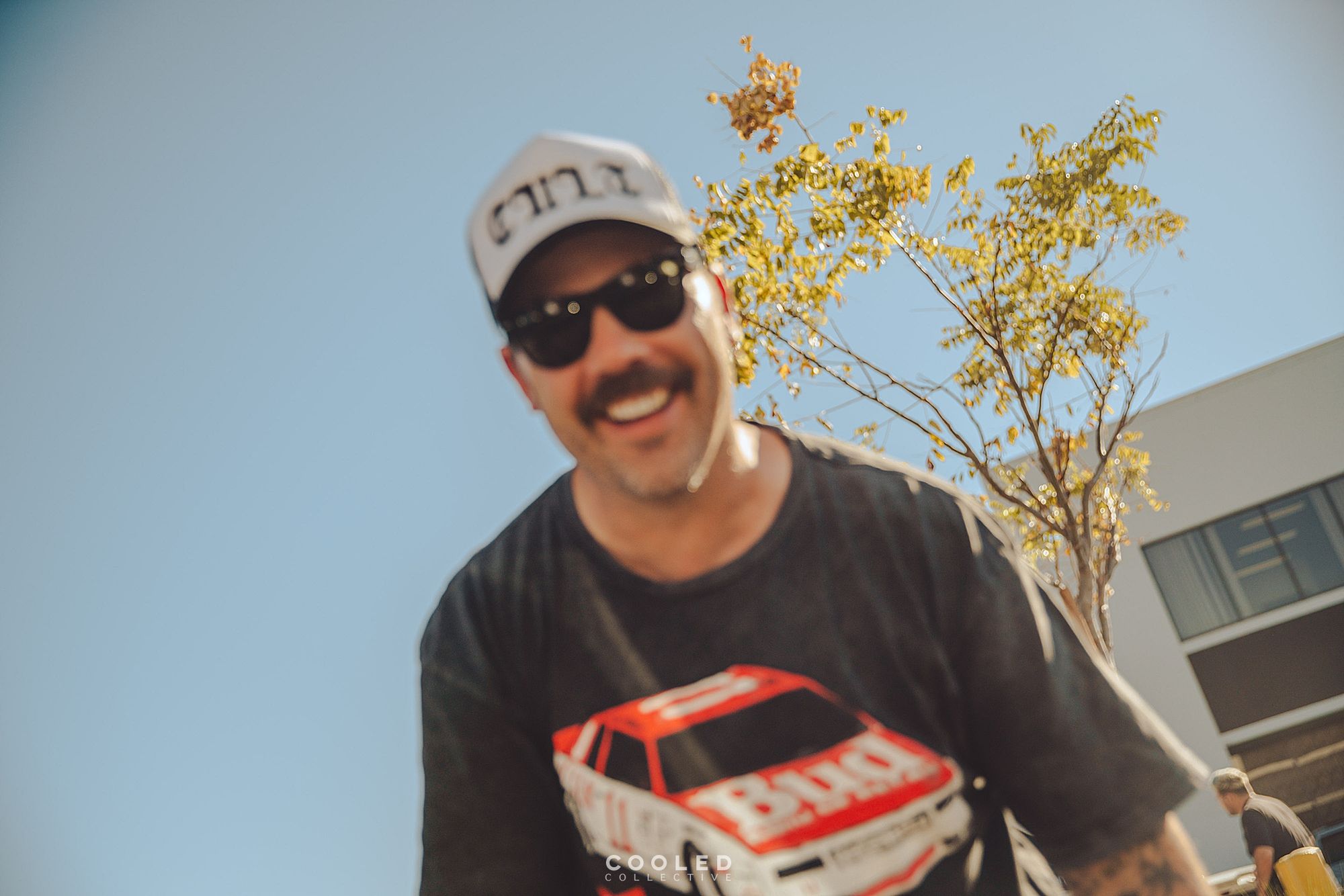 As I was taking off, Ian Ford came through with that big ol' smile and so I grabbed this super blurry photo of him in the midst of me driving away lol.
Thank you to Sean and the rest of the good people at Hypebeast Car Club along with those at The Berrics for hosting this great event.
PRE EVENT
So on the way to the event, my buddy Davie came to my house so that we can carpool to the dim sum pre meet that I had inconveniently scheduled the night before. Davie wanted to test out his SeaSucker suction cup bike mount. It did a great job keeping his Skyway BMX to his Audi Quattro.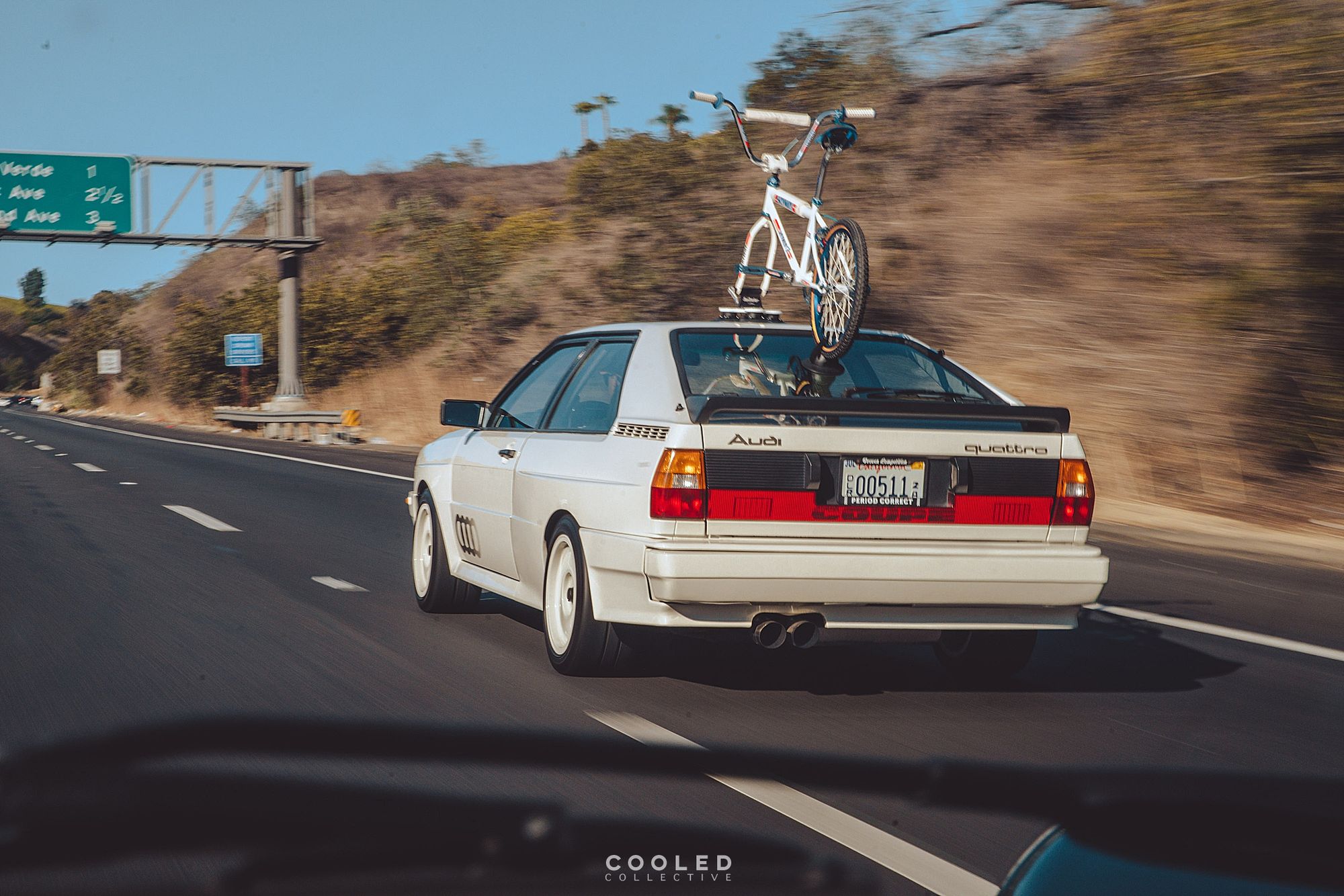 We pulled up to an old school dim sum spot called Won Kok where we grubbed before the event.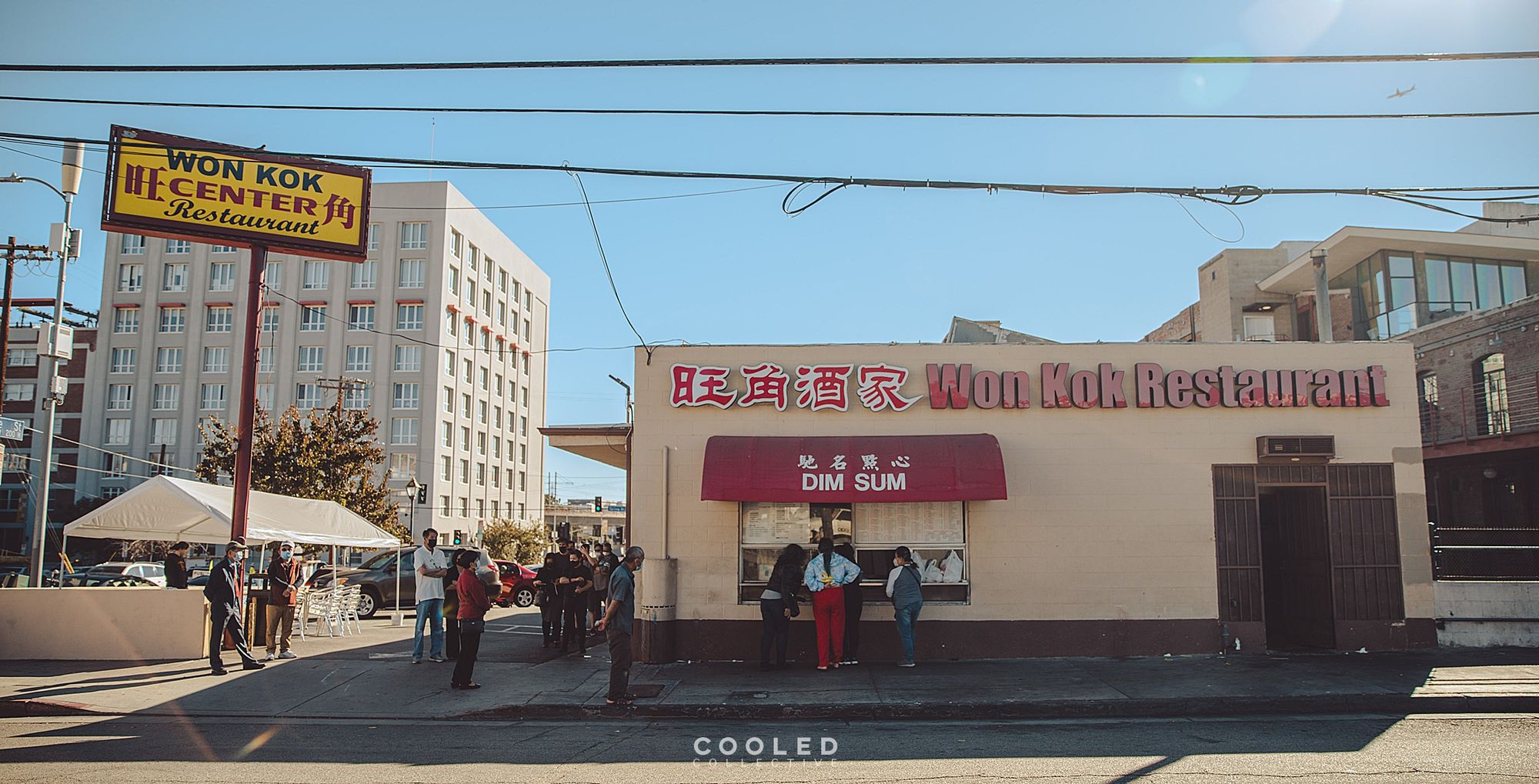 It was an extremely hot morning... it did feel like a hot summer day! Today is Nov 21, 2021....! A D90 showed up so we used that as a table for some dim sum action.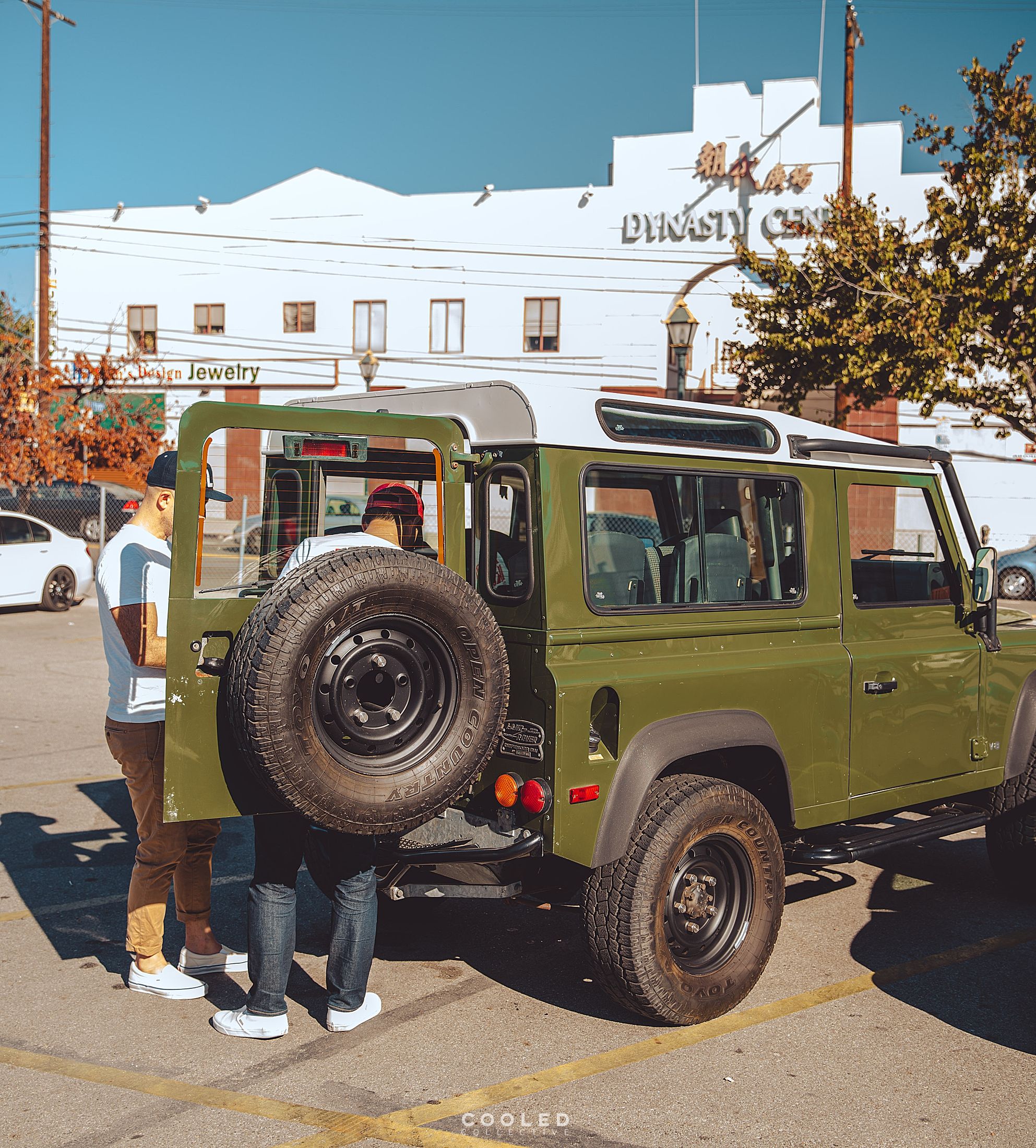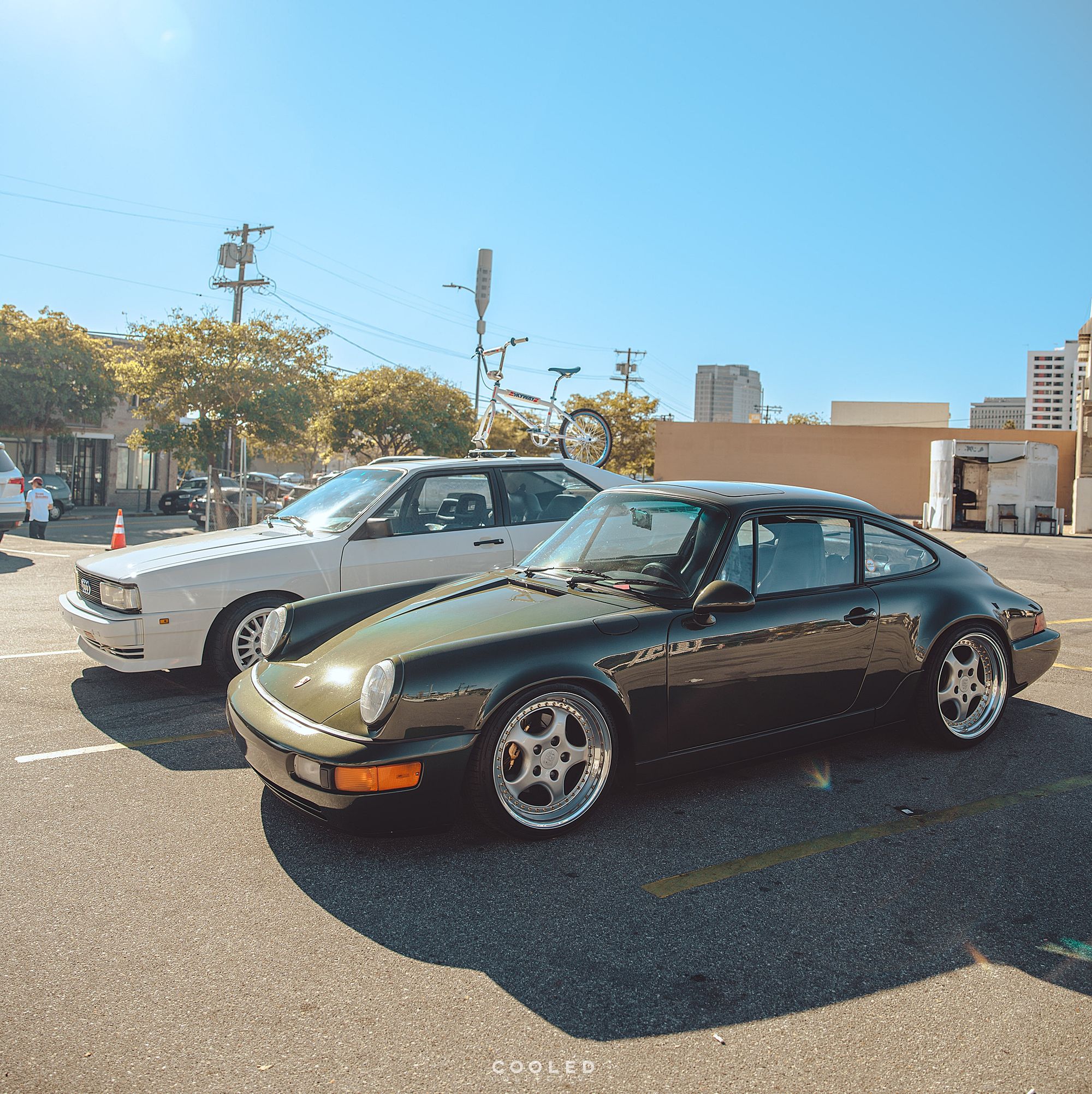 That was the day! I headed back home early to finish this blog post same day for all of you guys! Appreciate you for checking it out. If you enjoyed it, make sure to share it on your socials and consider subscribing to the blog.
Til the next one...!
Drew Manley

Check out the merch shop and support: http://www.cooledcollective.com