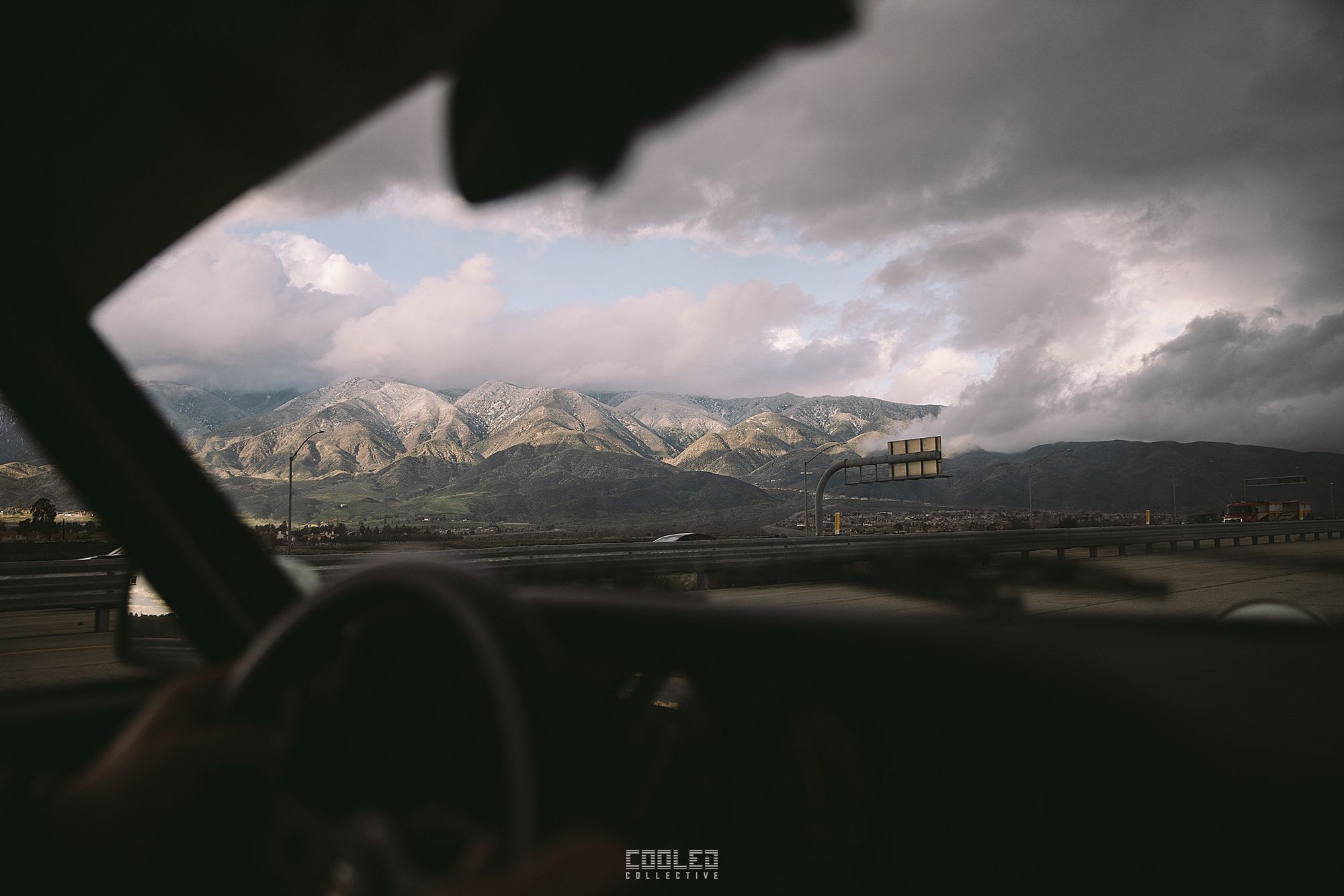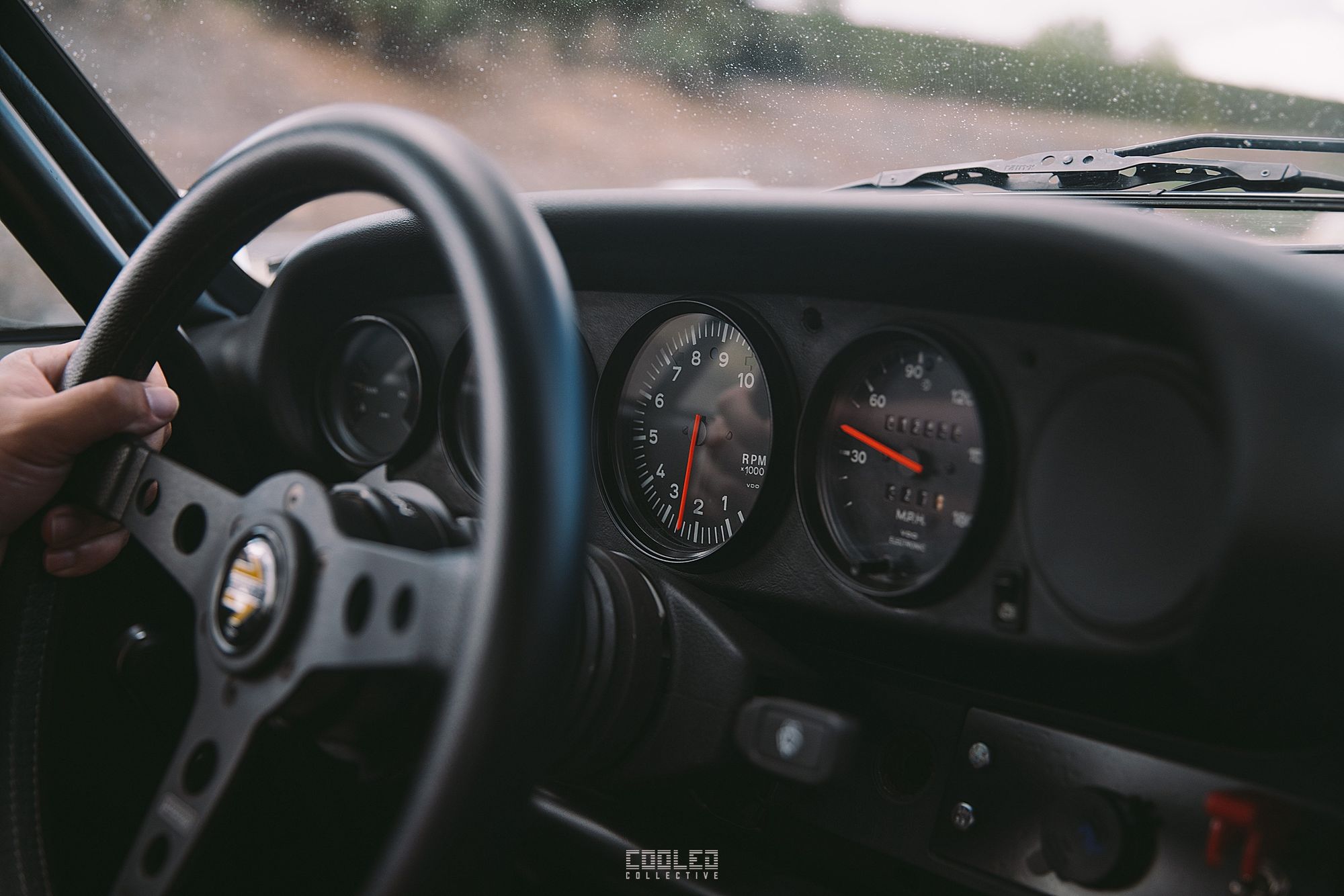 As many of you already know, my greatest journeys are last minute adventures with very little to no planning. I have been shooting long enough that I can usually sense if something will have a pretty good chance of popping off. This is one of those days.
I got a call early in the morning from David Osorio (who is the Marketing Creative Lead at Porsche Santa Clarita) asking me if I was going to attend any of the LIT week events, especially BBI's Open House that evening. Between just having fully moved from the warehouse back to the house and still recovering from Tokyo, I haven't planned on going anywhere.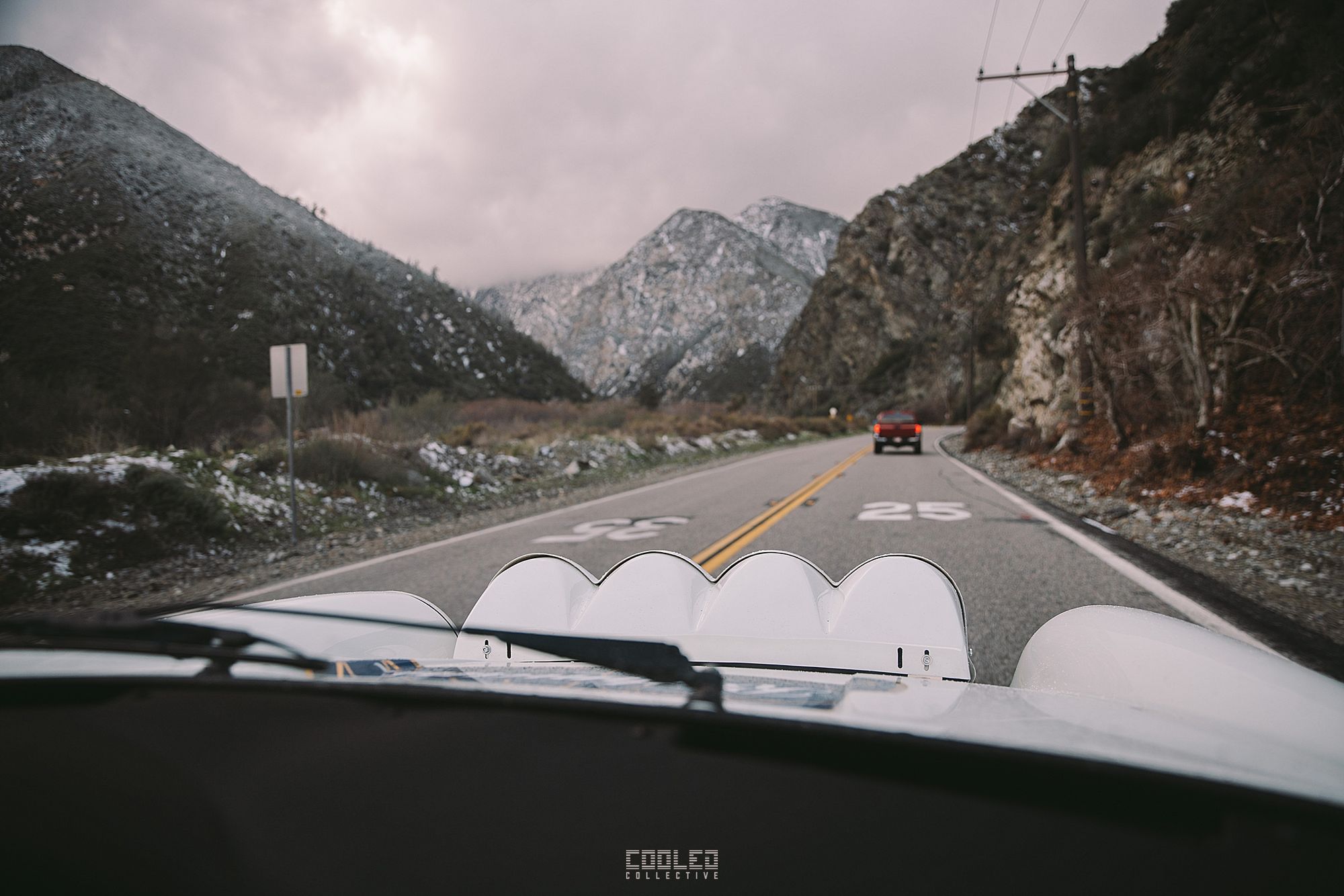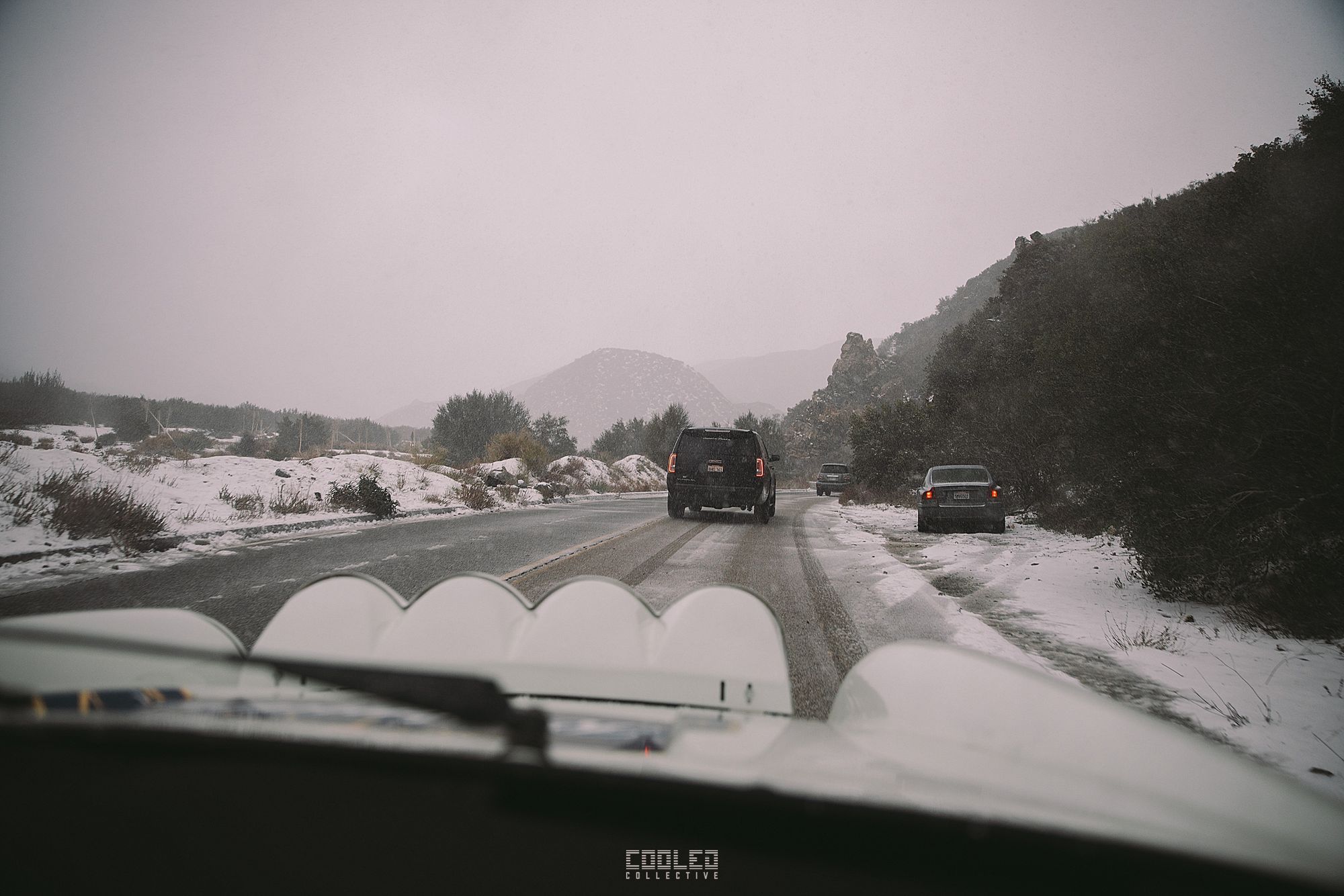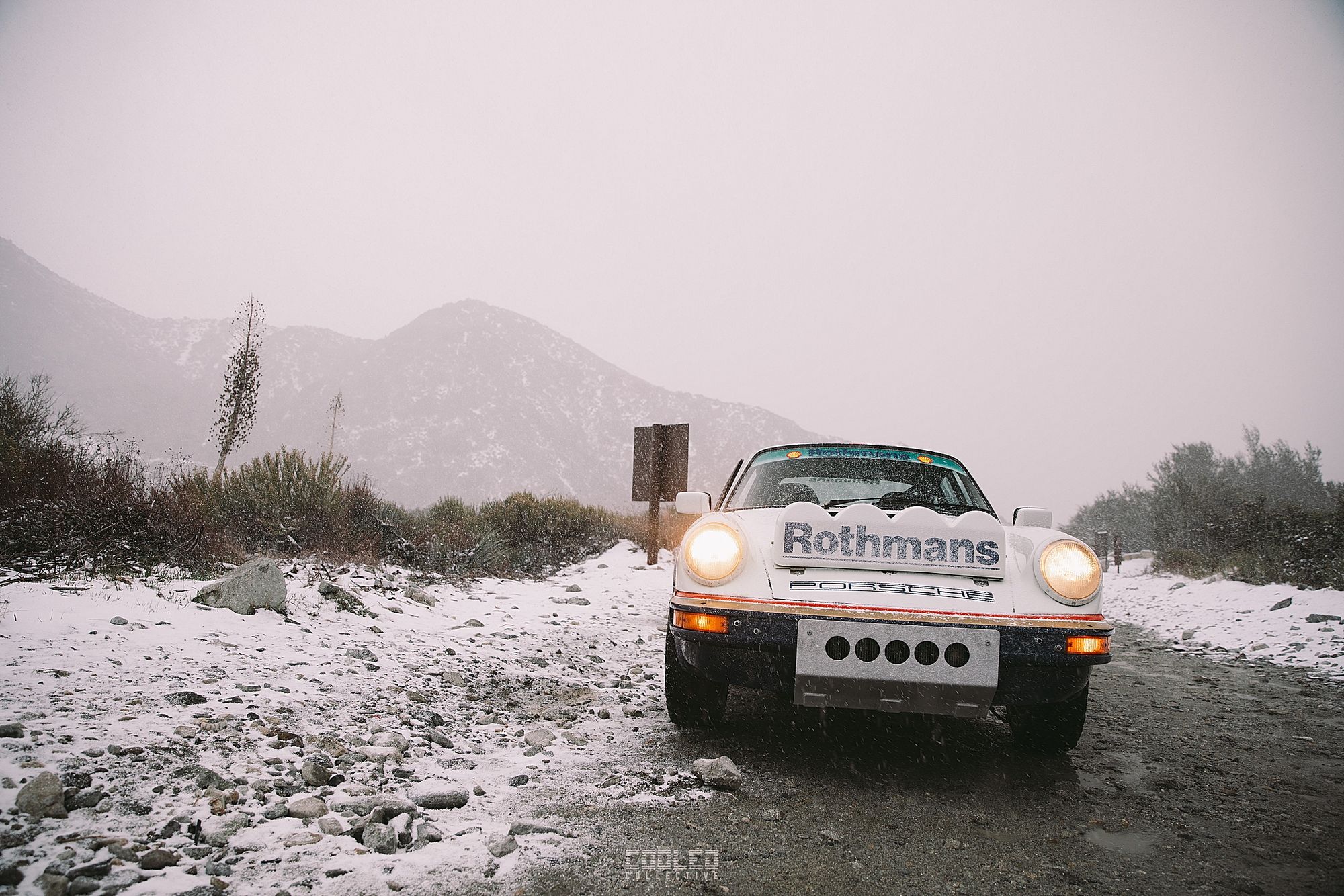 When I asked David what car he was going to be driving, he said the Rothmans Safari SC so instantly I thought, "Why not actually take it off roading?" and after a short conversation, it was on. At this point, I had two options: go to Azusa Canyon but knowing that they are usually open on the weekends and the other was Lytle Creek which is always open. So since we were left with one choice, that is where we ended up heading out to adventure.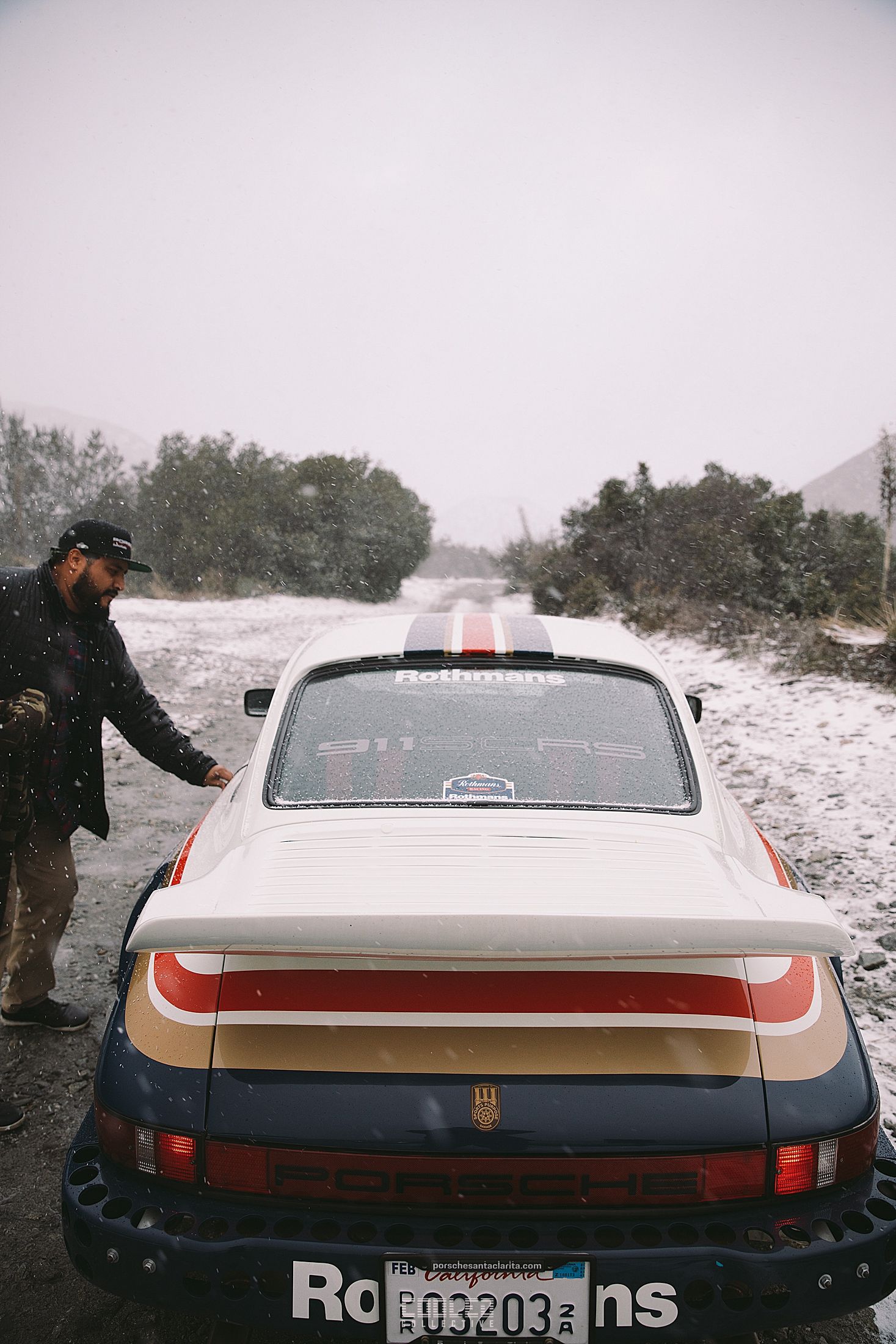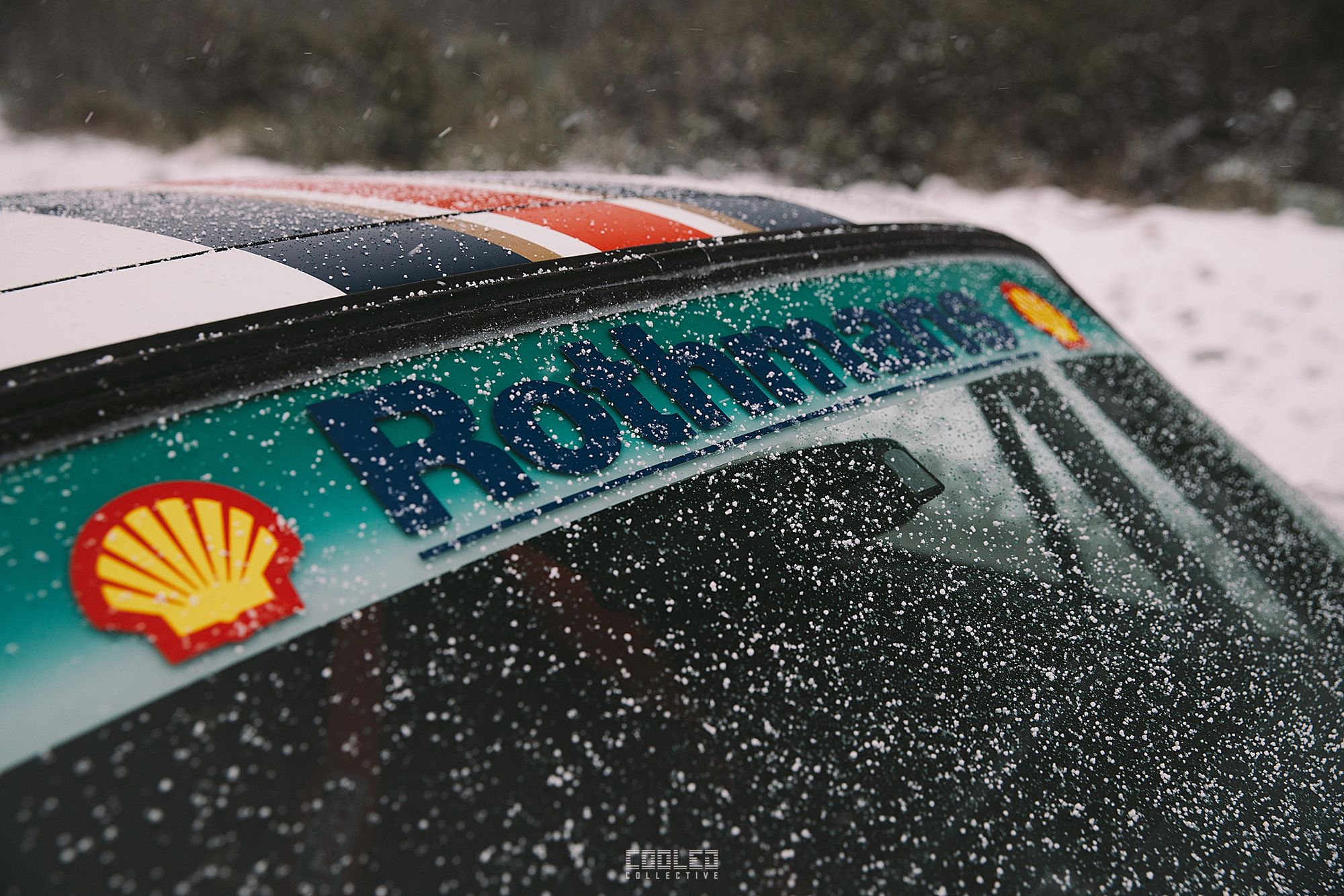 It took David 90 mins or so to get to my pad and pick me up and then another 45 mins to Lytle Creek which is out there by Rancho Cucamonga/Fontana. Since car guys can talk for hours, 45 mins flew by and we were surprised by some unexpected weather. Just the night before, all of the Los Angeles area got a blizzard warning that hasn't happened since David was born back in 1989 lol. The irony.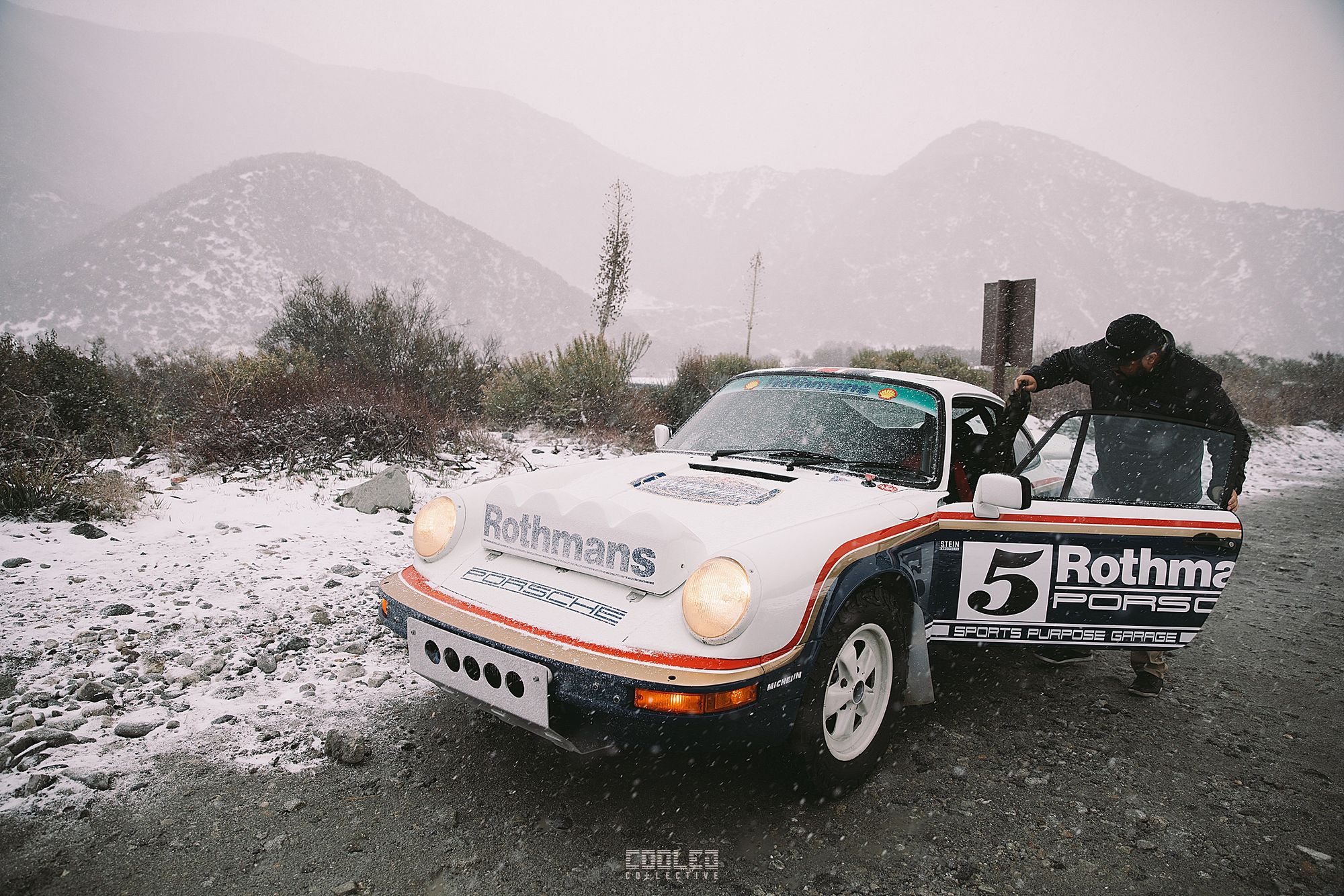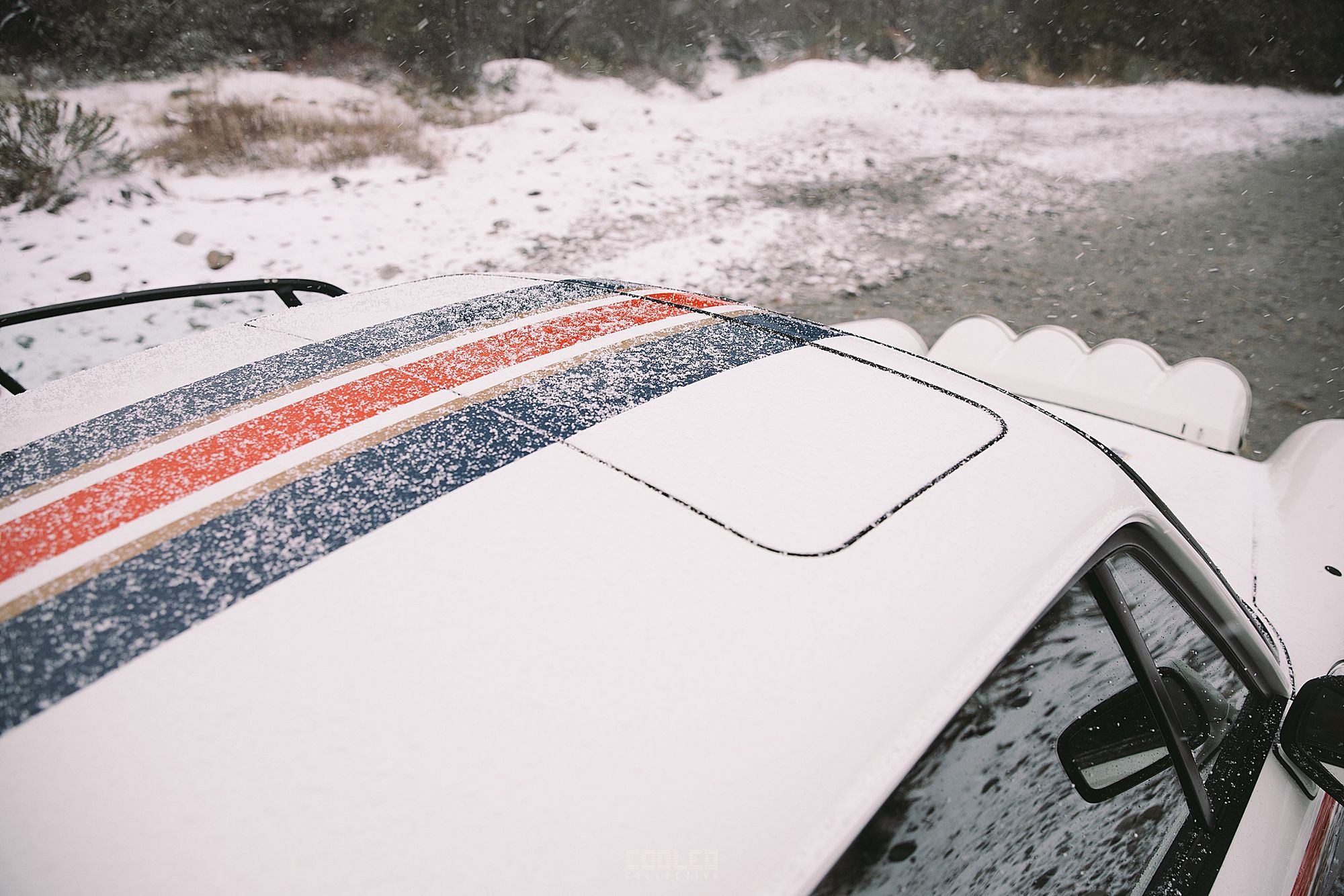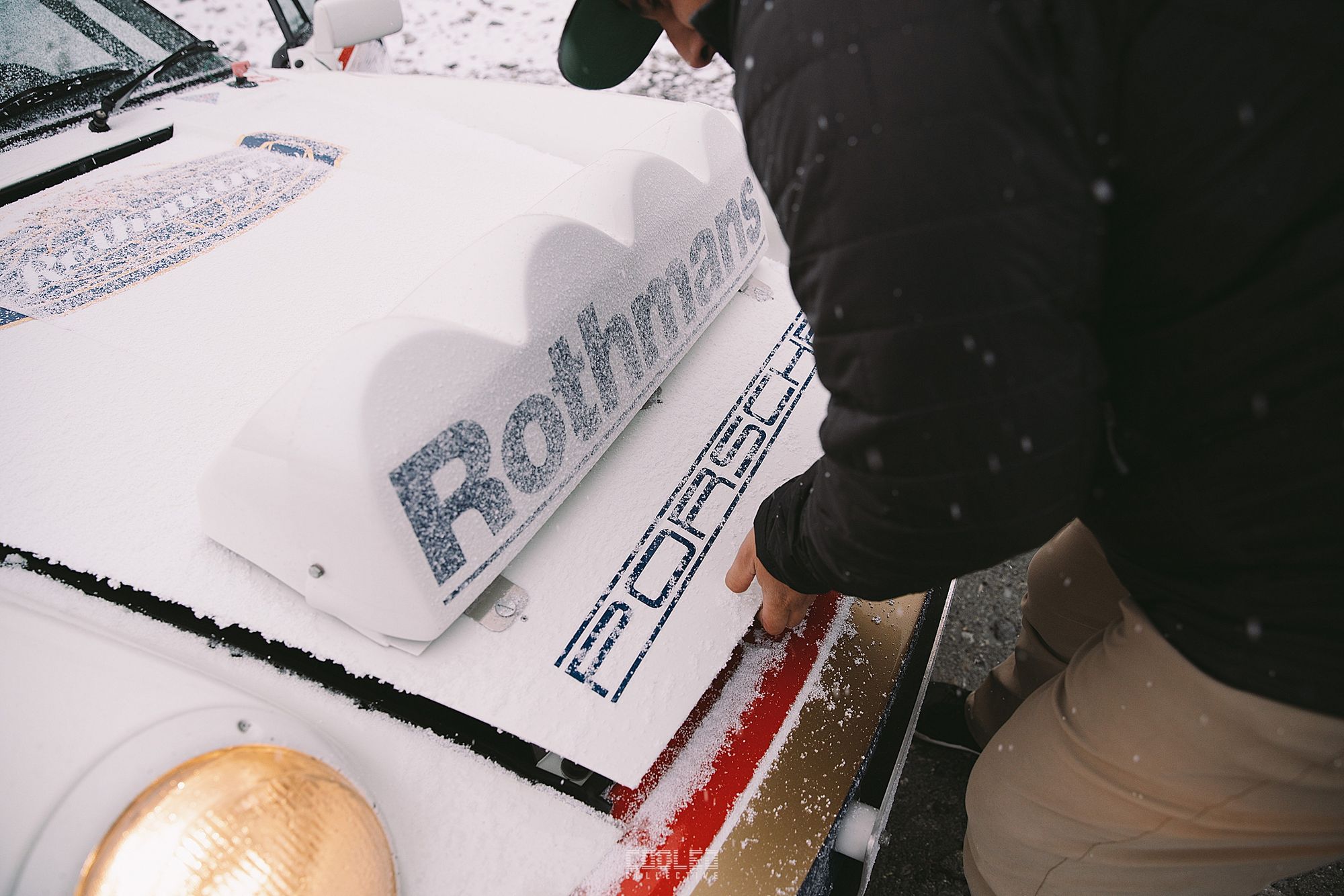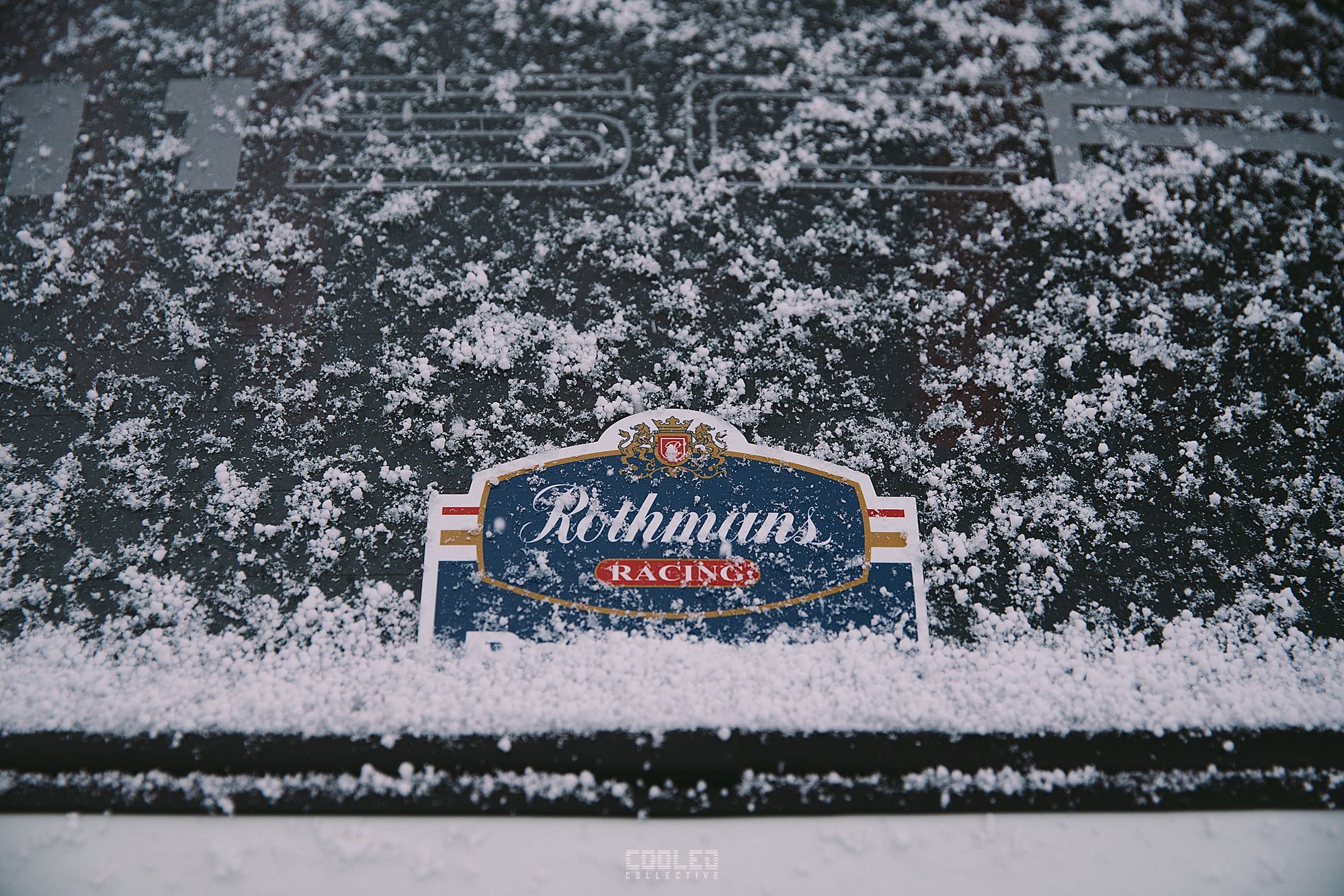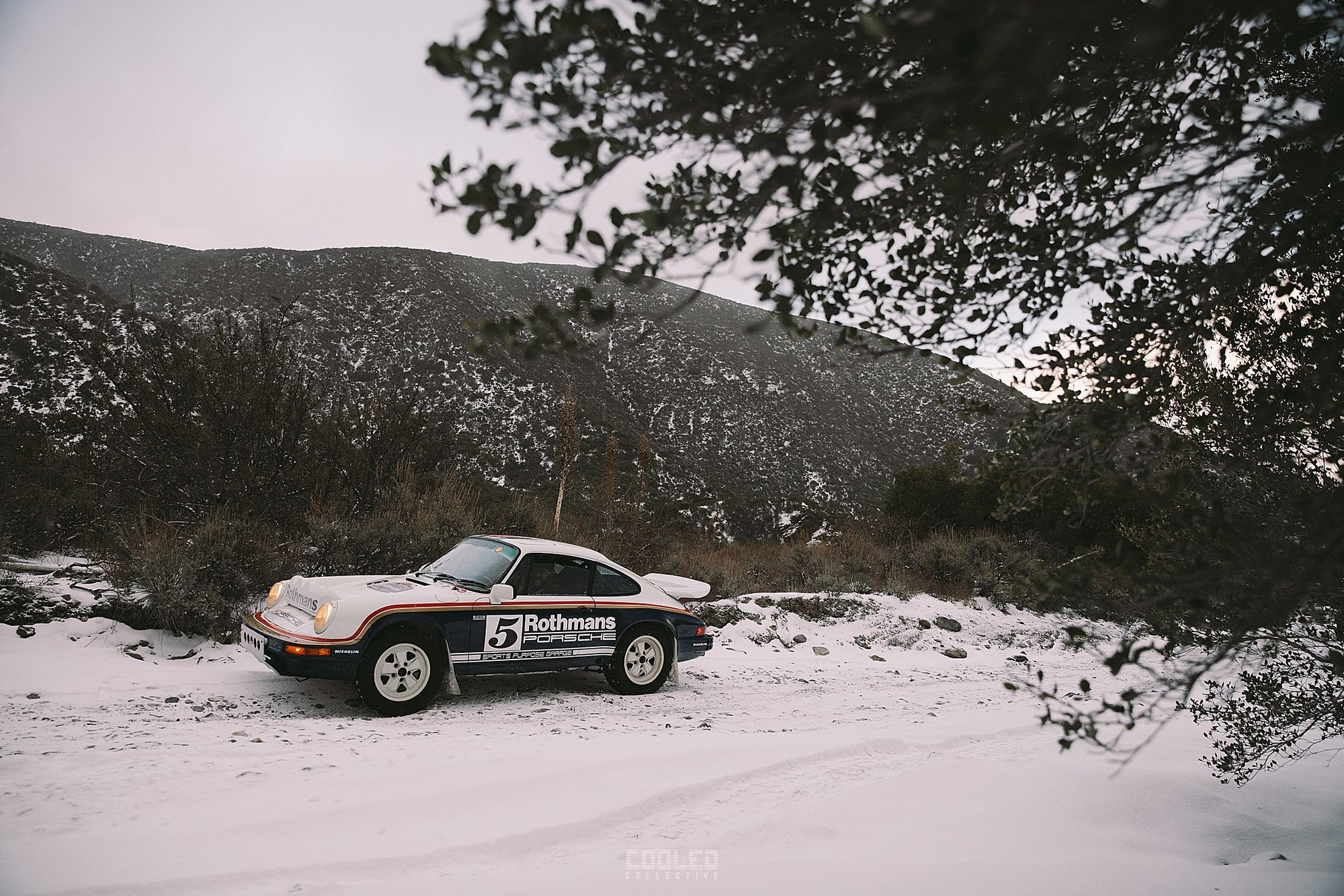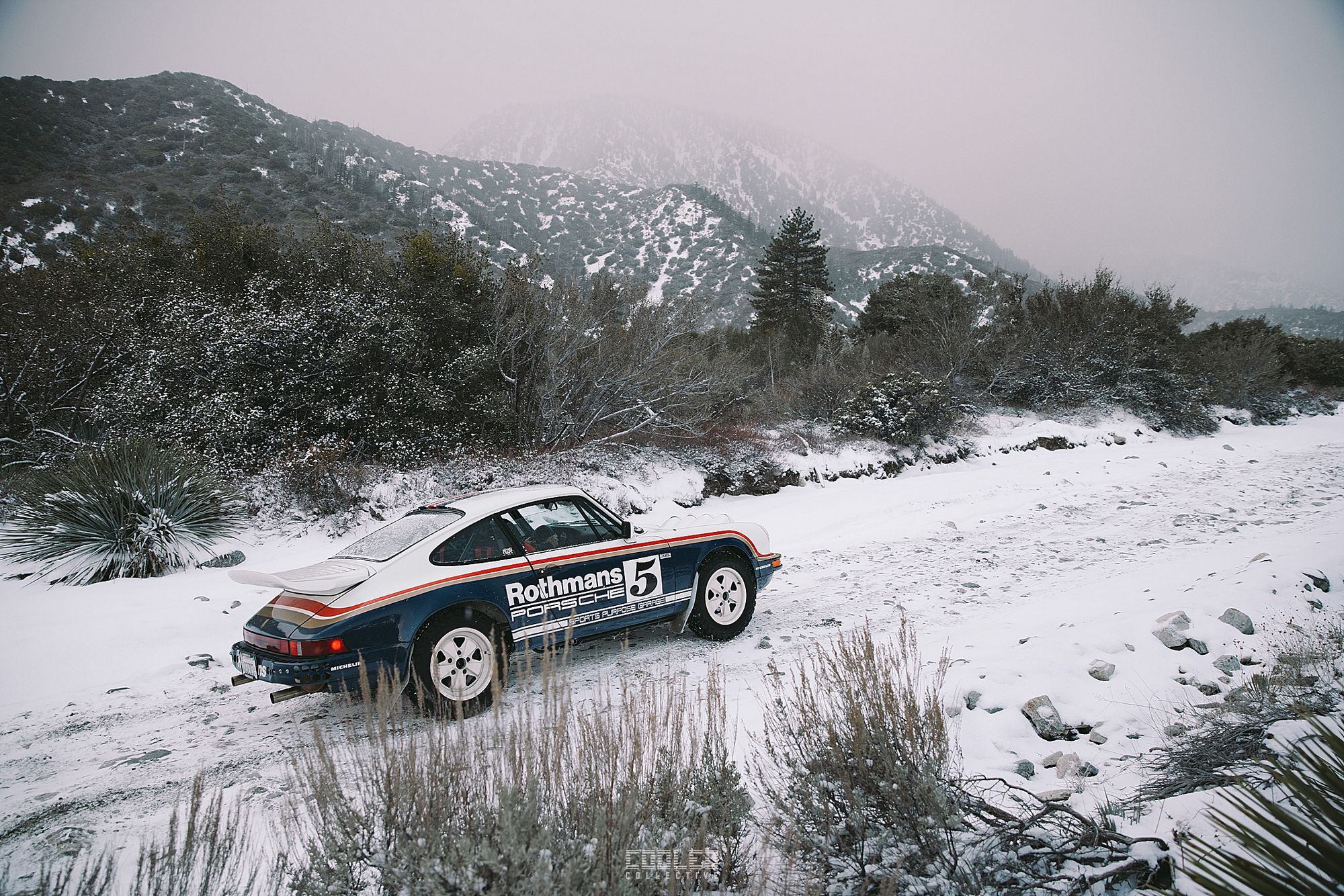 As you can imagine, this 911 turns a lot of heads but imagine actually seeing this in a sea of 4x4 trucks and SUVs, the amount of thumbs up, smiles and pure joy that was reflected was one of best parts of being out there. One guy even got out of his truck to tell us he has a 992 C4S and owned a SC back in the day.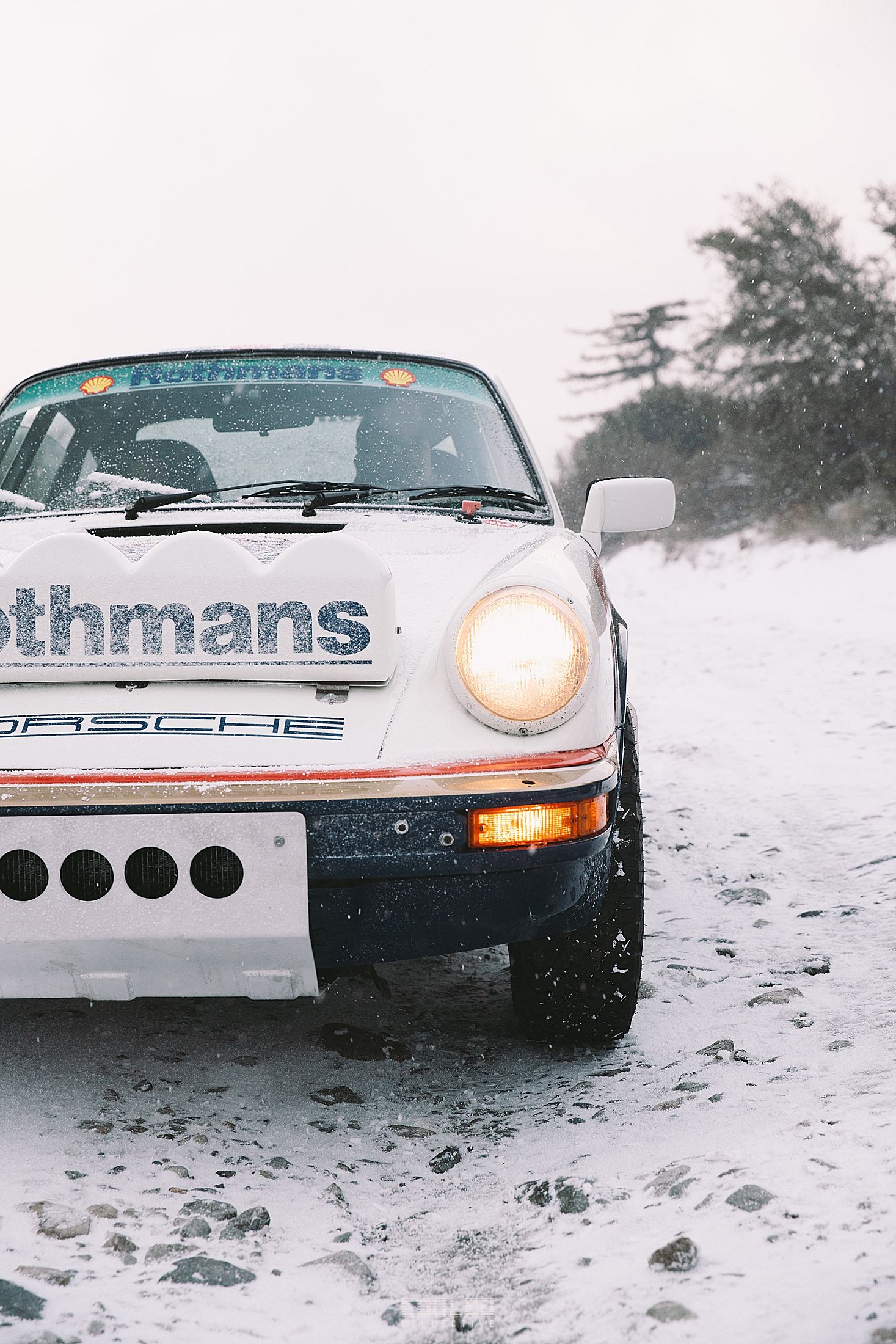 The snow was trickling down and then it started to come down HARRRRRD and I would almost call it soft hail as wasn't as hard as traditional hail but it wasn't snowflakes coming down like feathers. I have never experienced snow like that before so it was another one of those really cool experiences.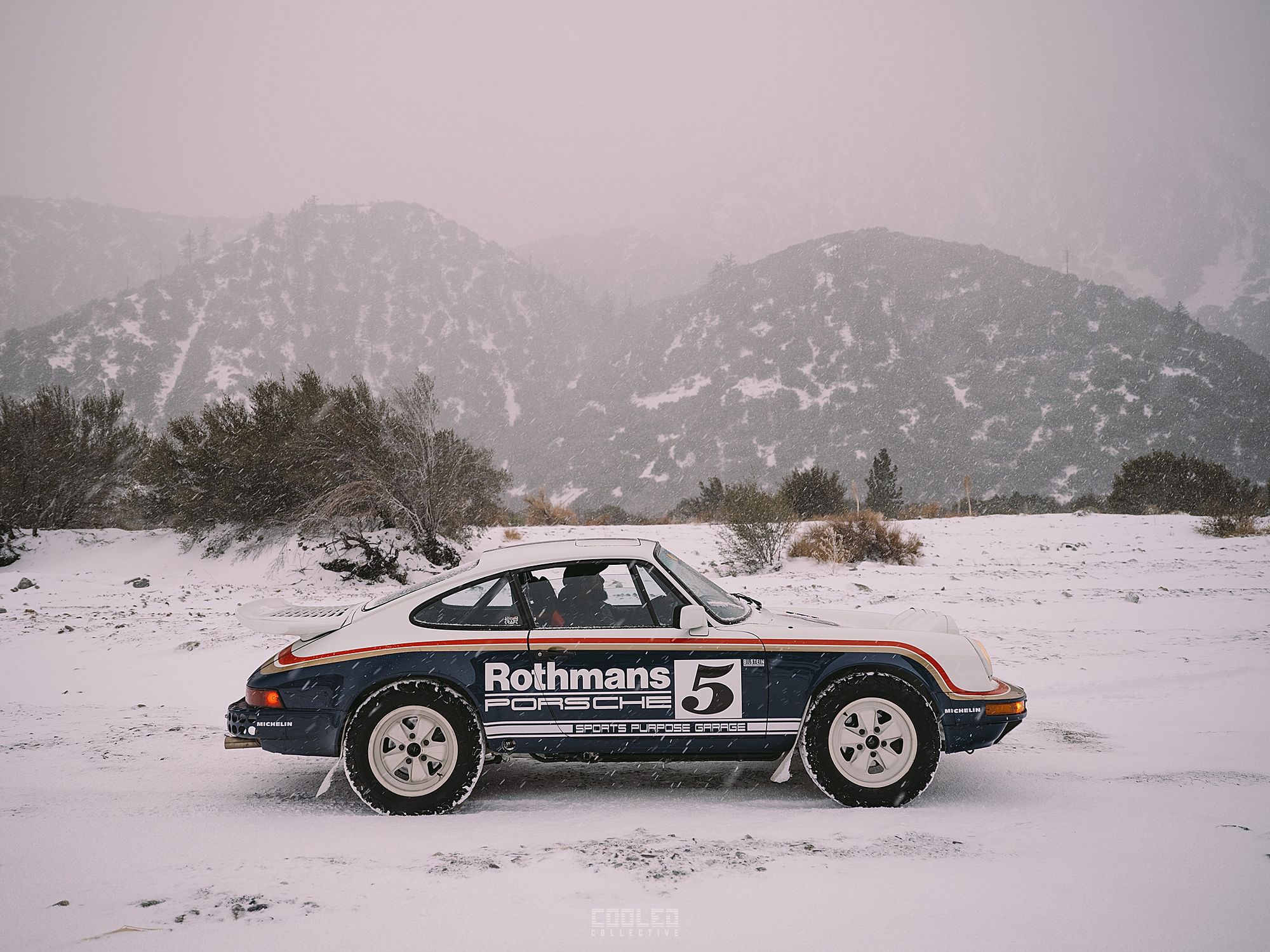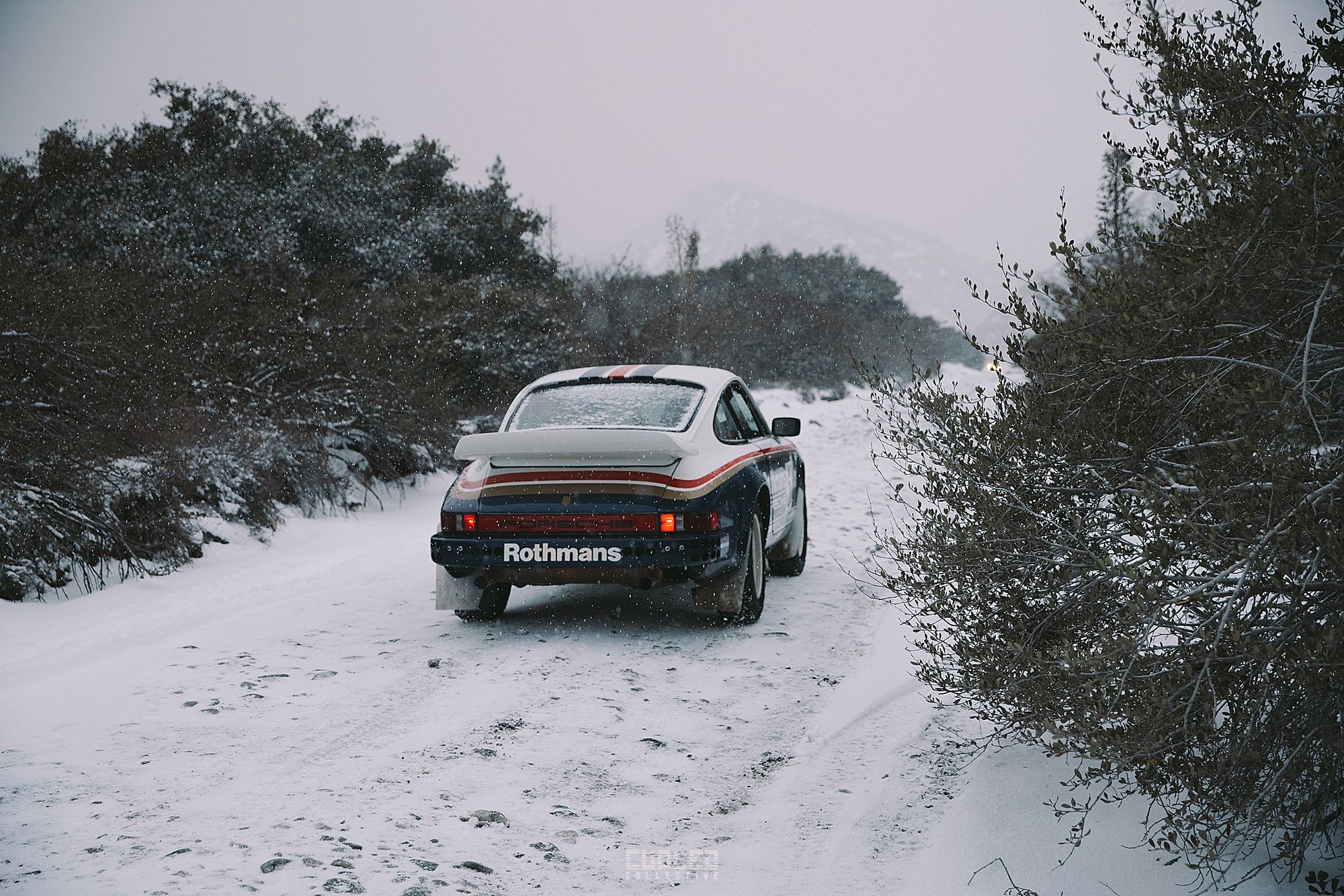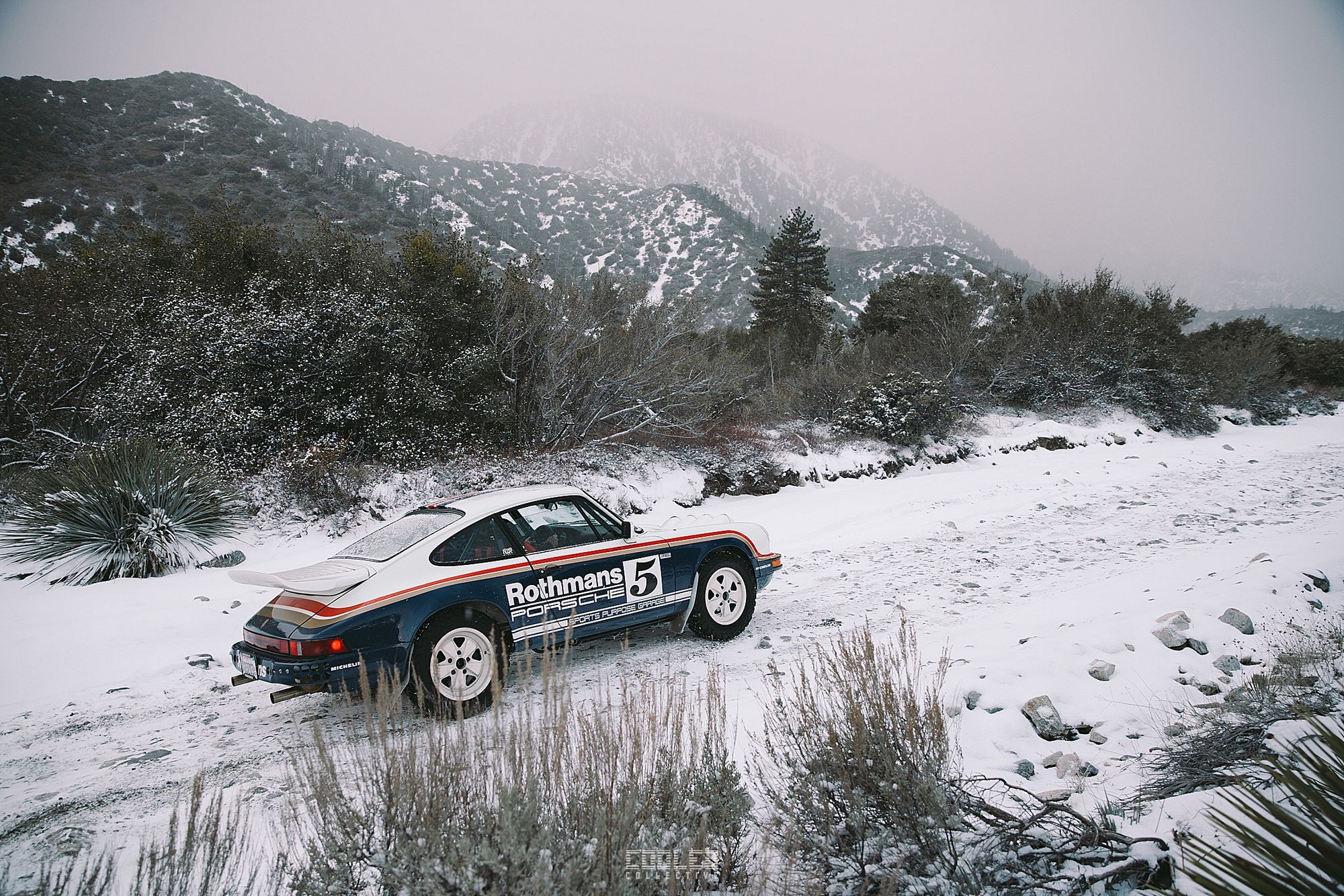 As I got out of the 911 to direct David where to go and capture it in the environment, I quickly realized that my 3 layers of clothes was barely enough to stay warm as my fingers quickly froze into popsicles. I somehow managed to bring a white glove that I use for rolling posters and put that on. It helped marginally but it was enough to keep the feeling in my finger tips as my right hand kept freezing away.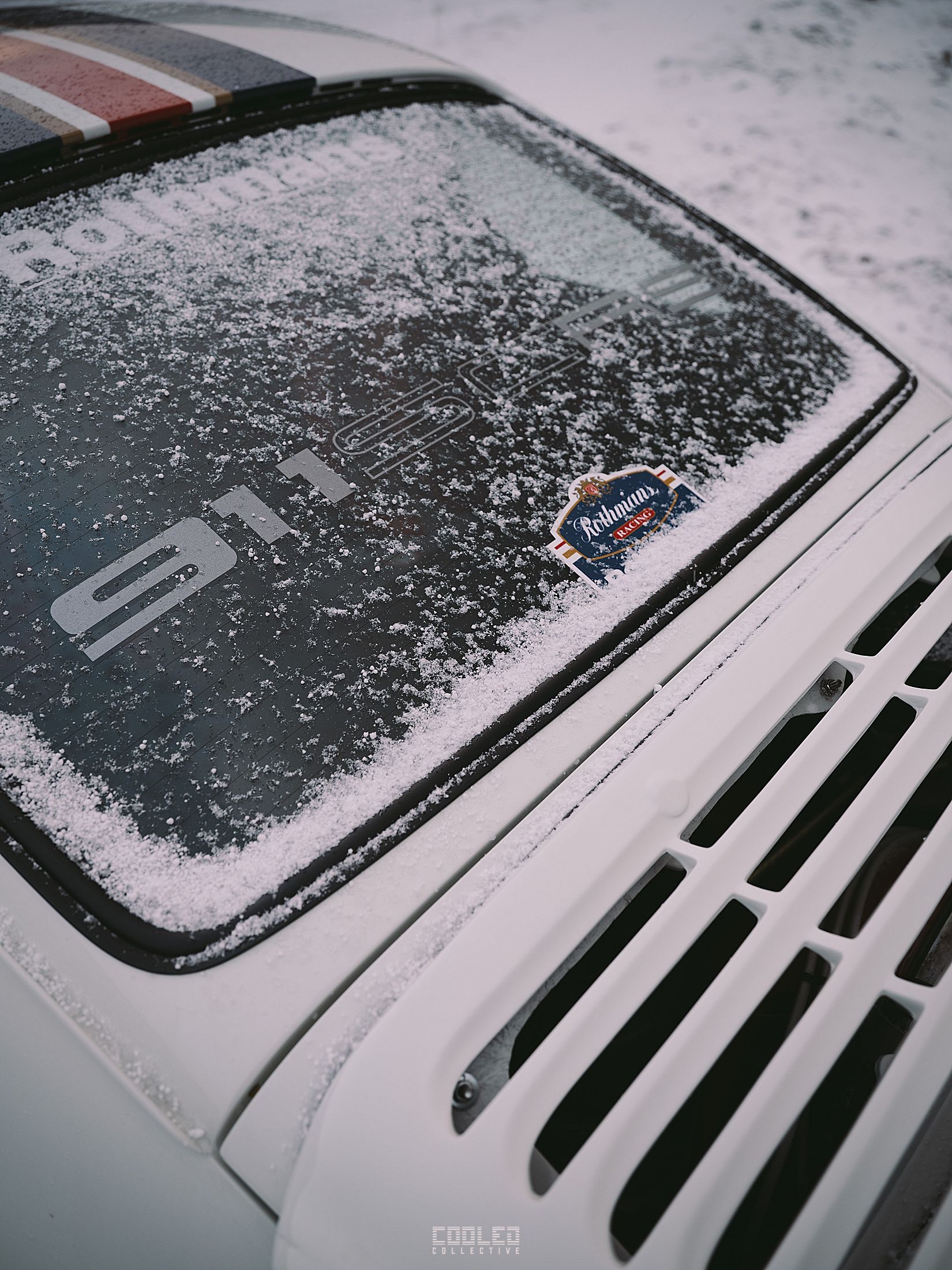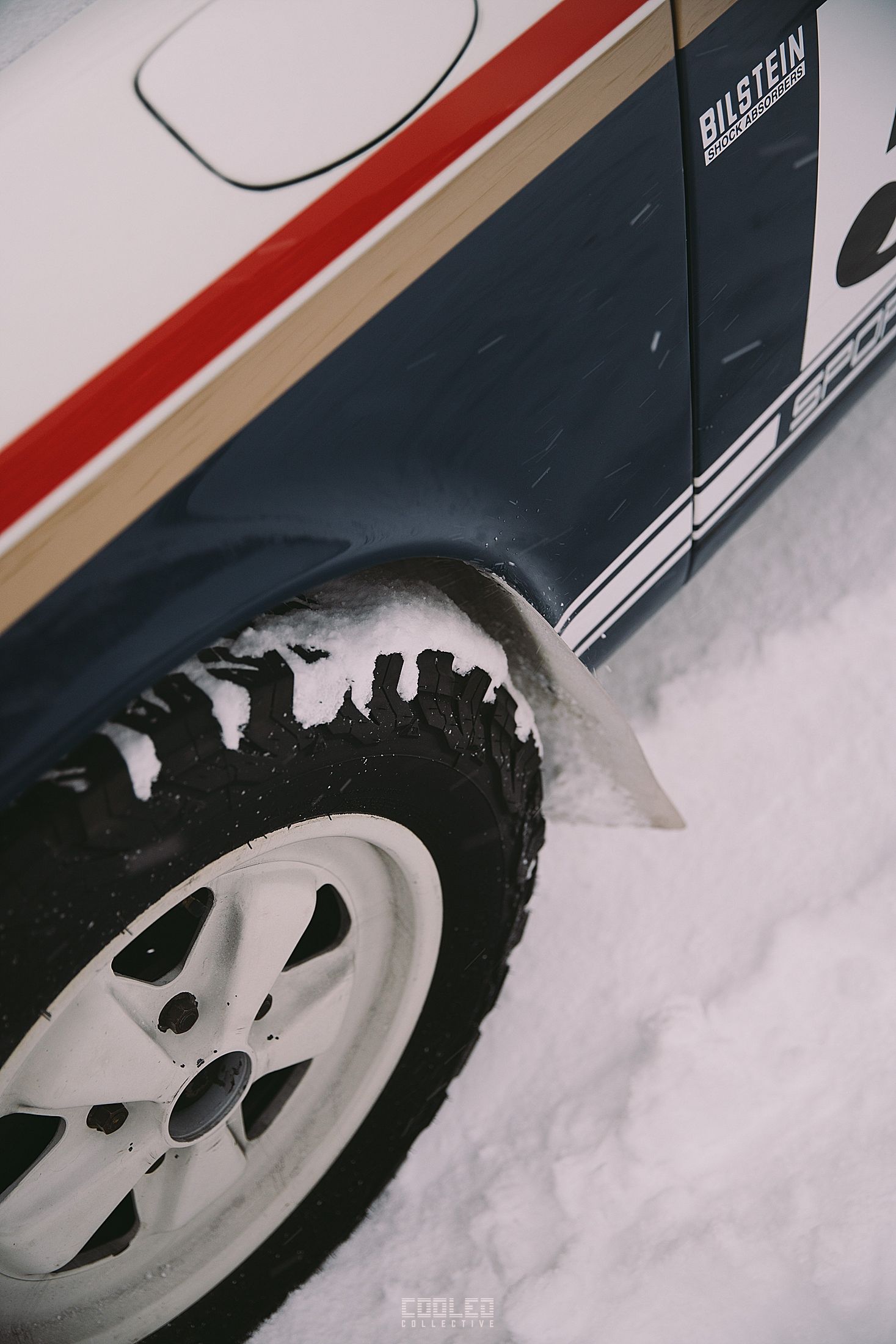 The SC did a great job as there was very little rattling and it handled the trail like a seasoned champ. Only issue we sort of ran into was the idle kept dropping as the temp kept dropping but we were able to keep the 911 running and got in and out safely. The 3.0 liter sang beautiful tunes all day reminding me of why flat 6's are so loved by Porsche fans all over the world.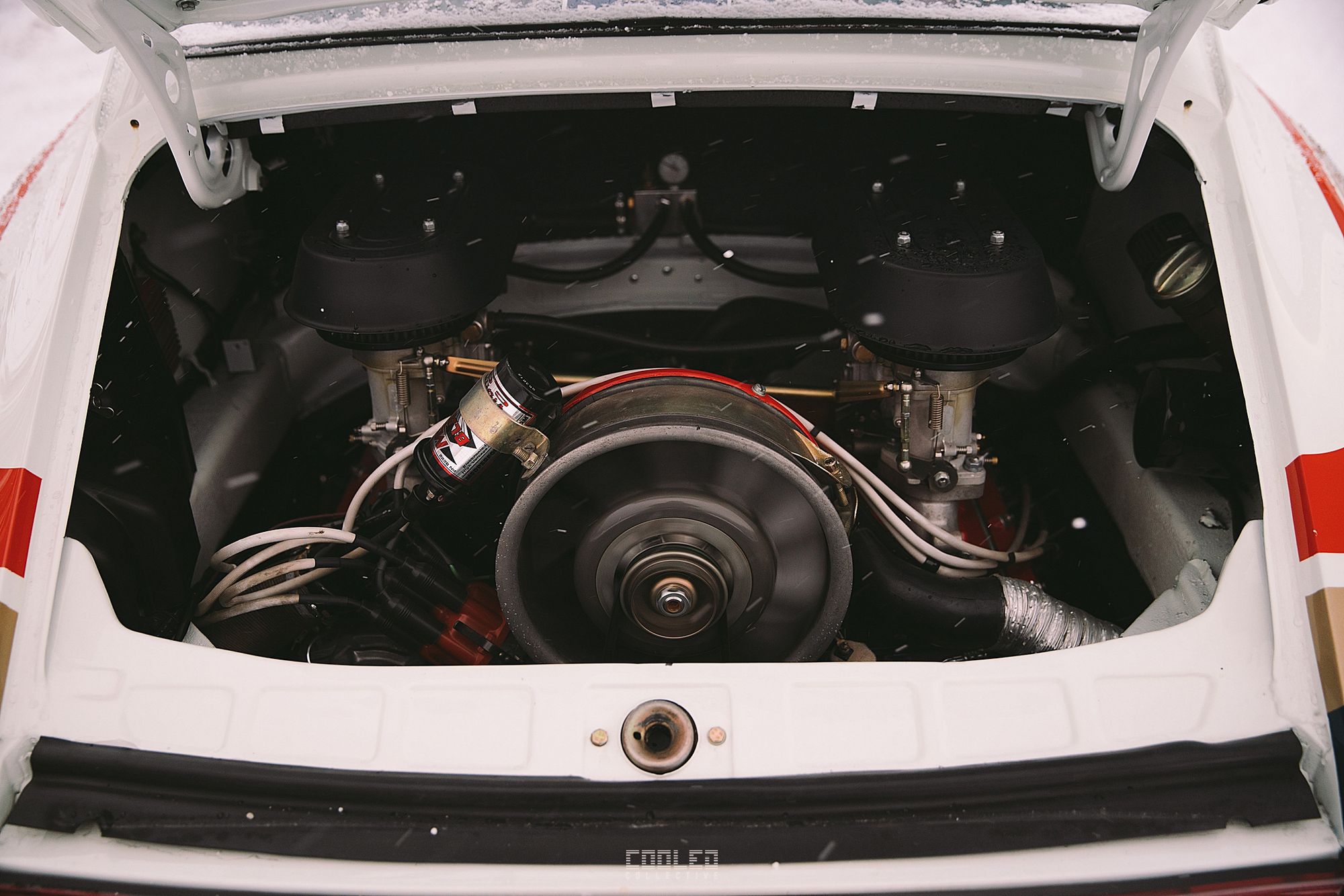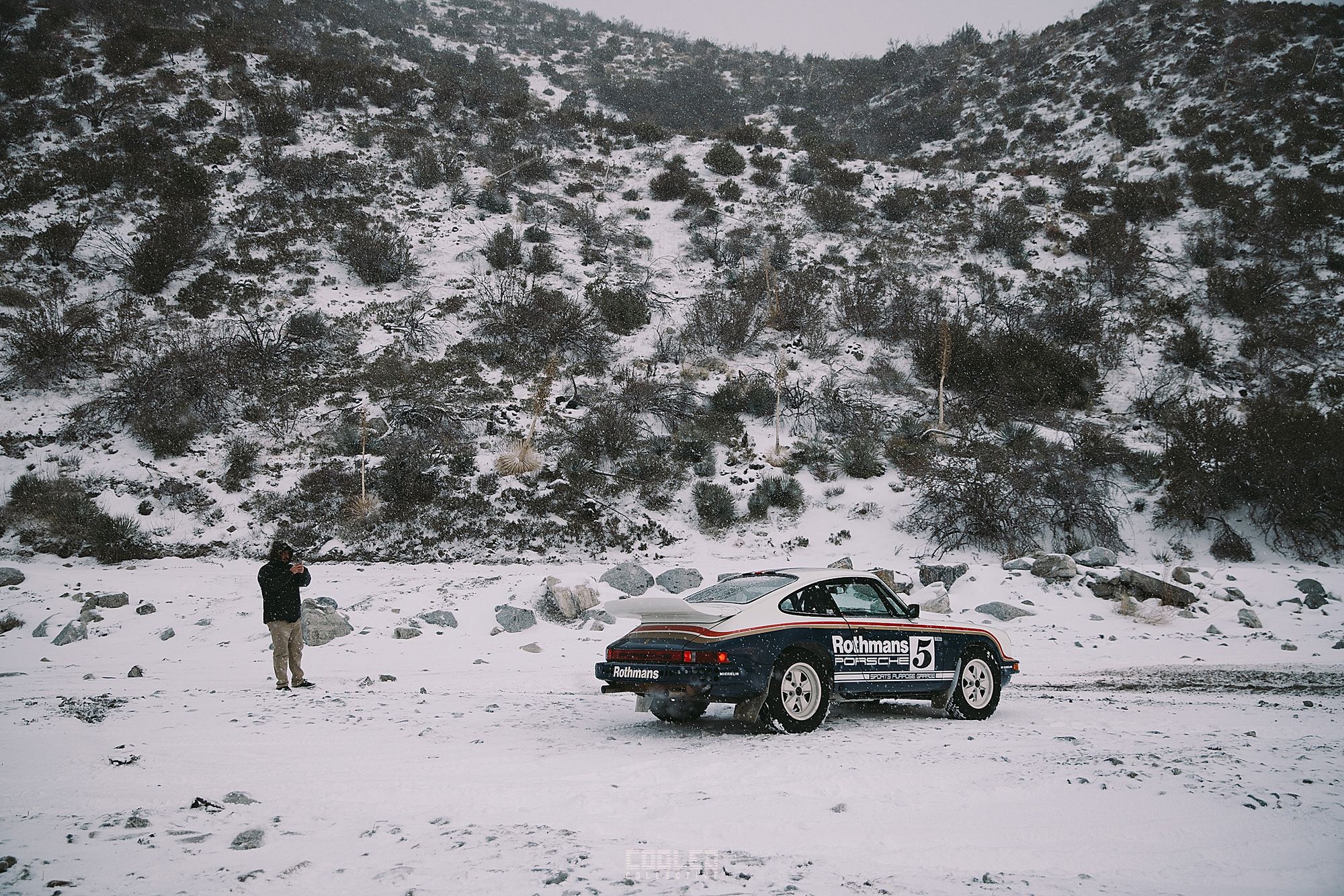 A quick overview of this 3.0 built by Martins Classic Cars of Huntsville, Alabama comes with 46mm PMO carbs, race cams by Doughterty and heads ported and polished by Ollies Engineering. Also with a Wavetrac LSD, lightweight 930 clutch, Bremtek brakes and a TRE front mounted oil cooled and custom Bilstein coilovers. The BFG All Terrain was a perfect set for the trails.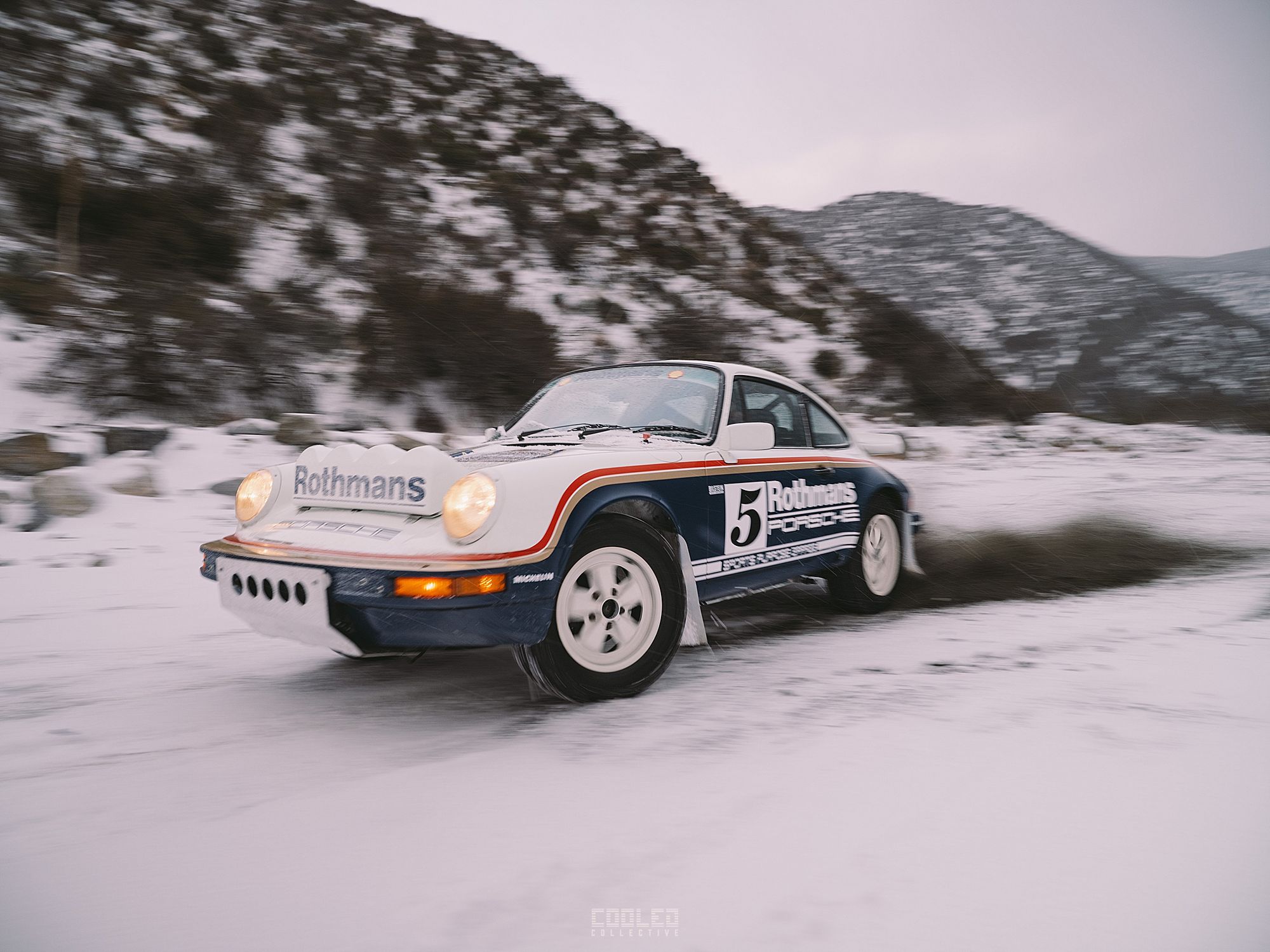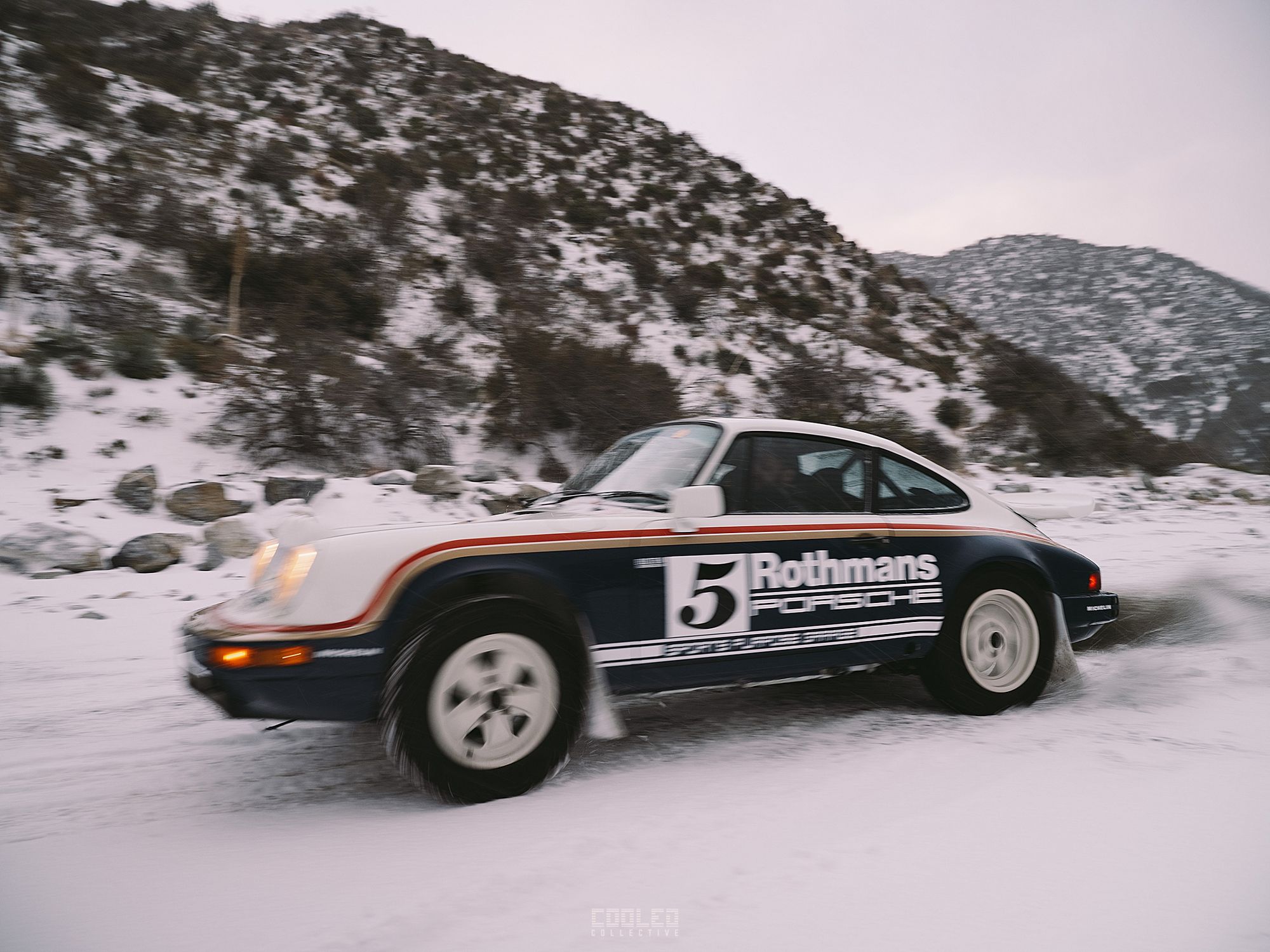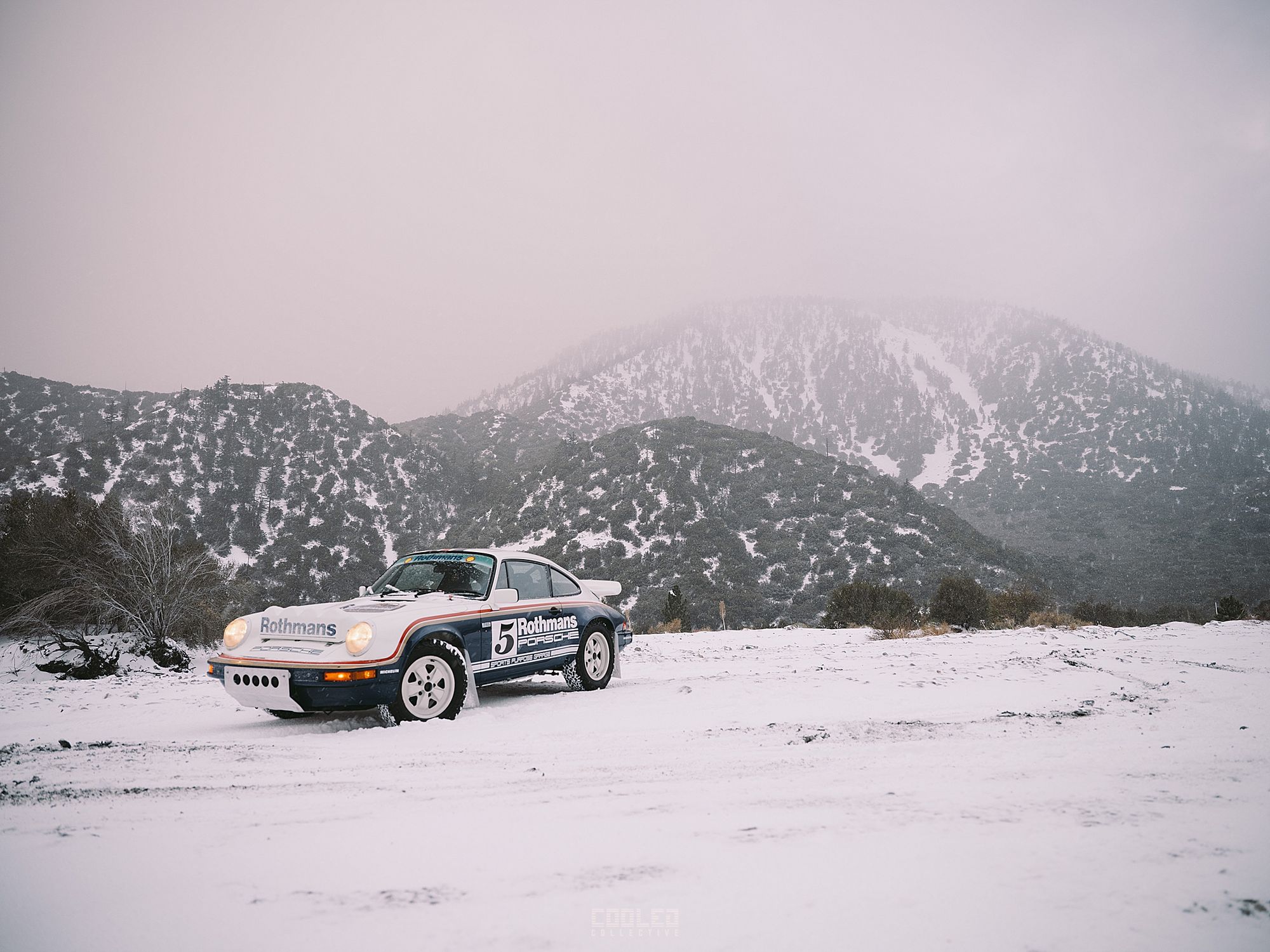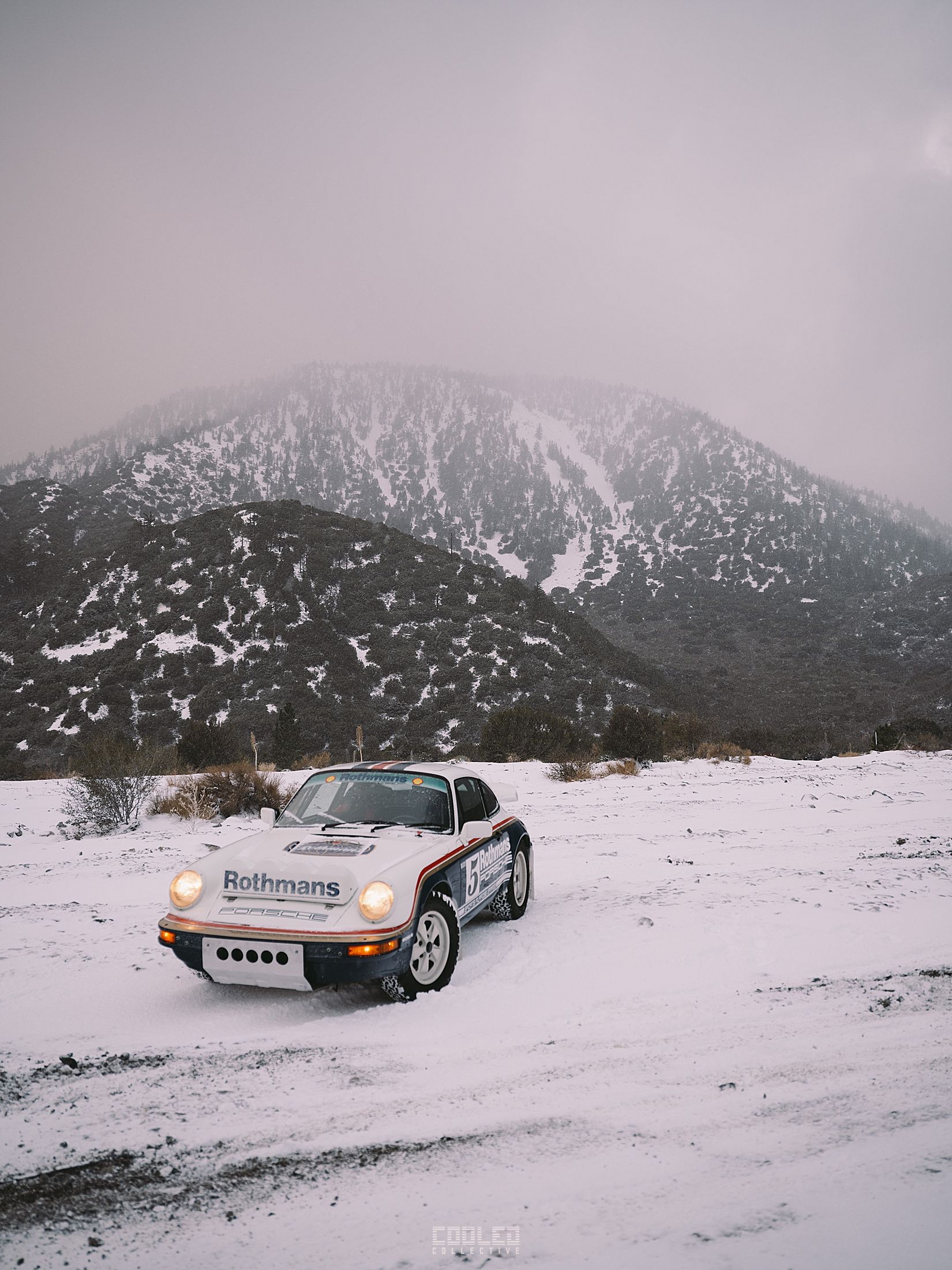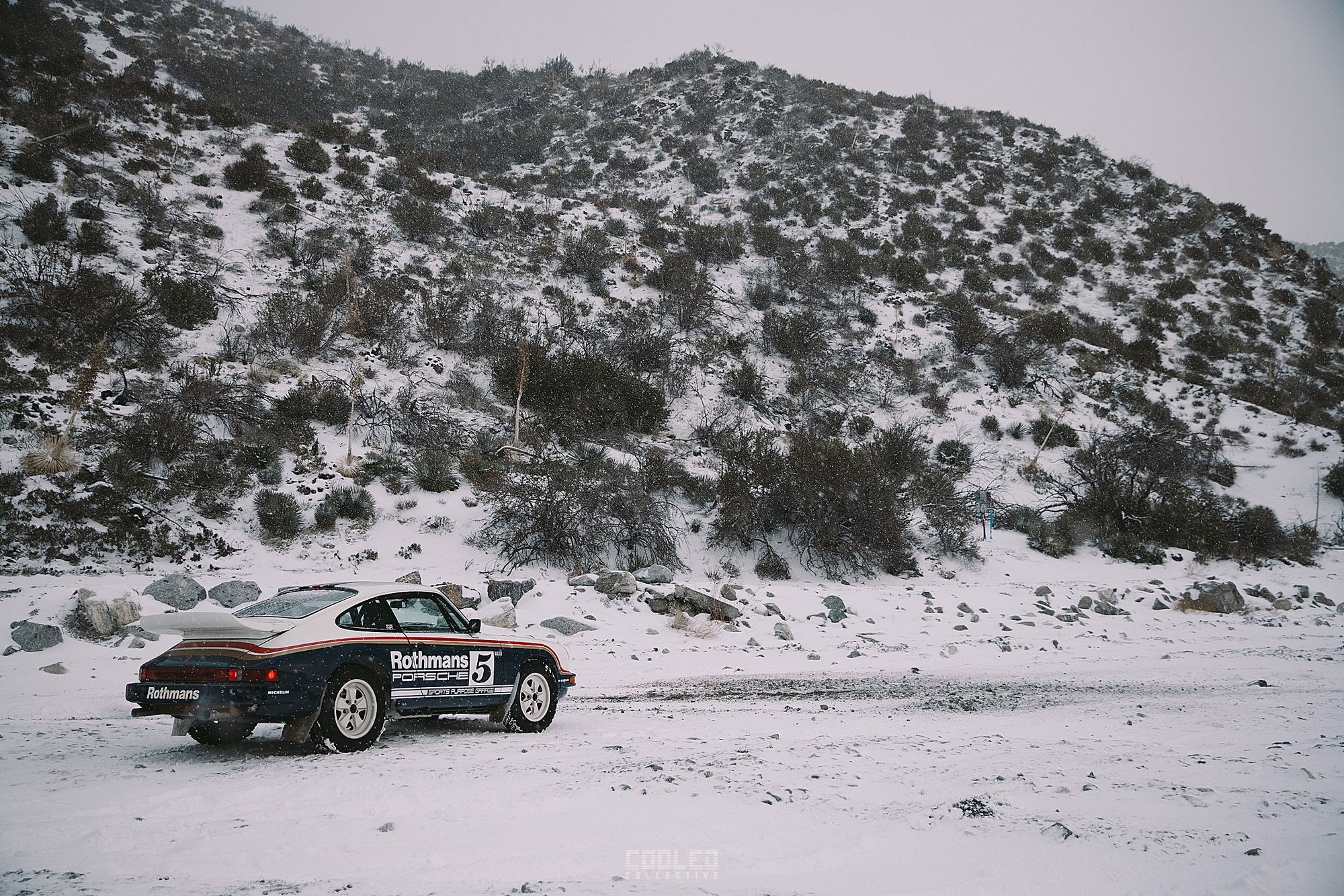 The landscape was so beautiful and so much different from the shoot I did with Rex in his Corsetti Land Cruise a few months ago. The gusty winds brought in various levels of fog so that definitely added to the snowy cold vibes. After all was said and done, it was truly a blessing of a day, to be able to spend quality time with a long time buddy and make some cool content on a cold day. As car enthusiasts, this is the dream and for that I will always be thankful.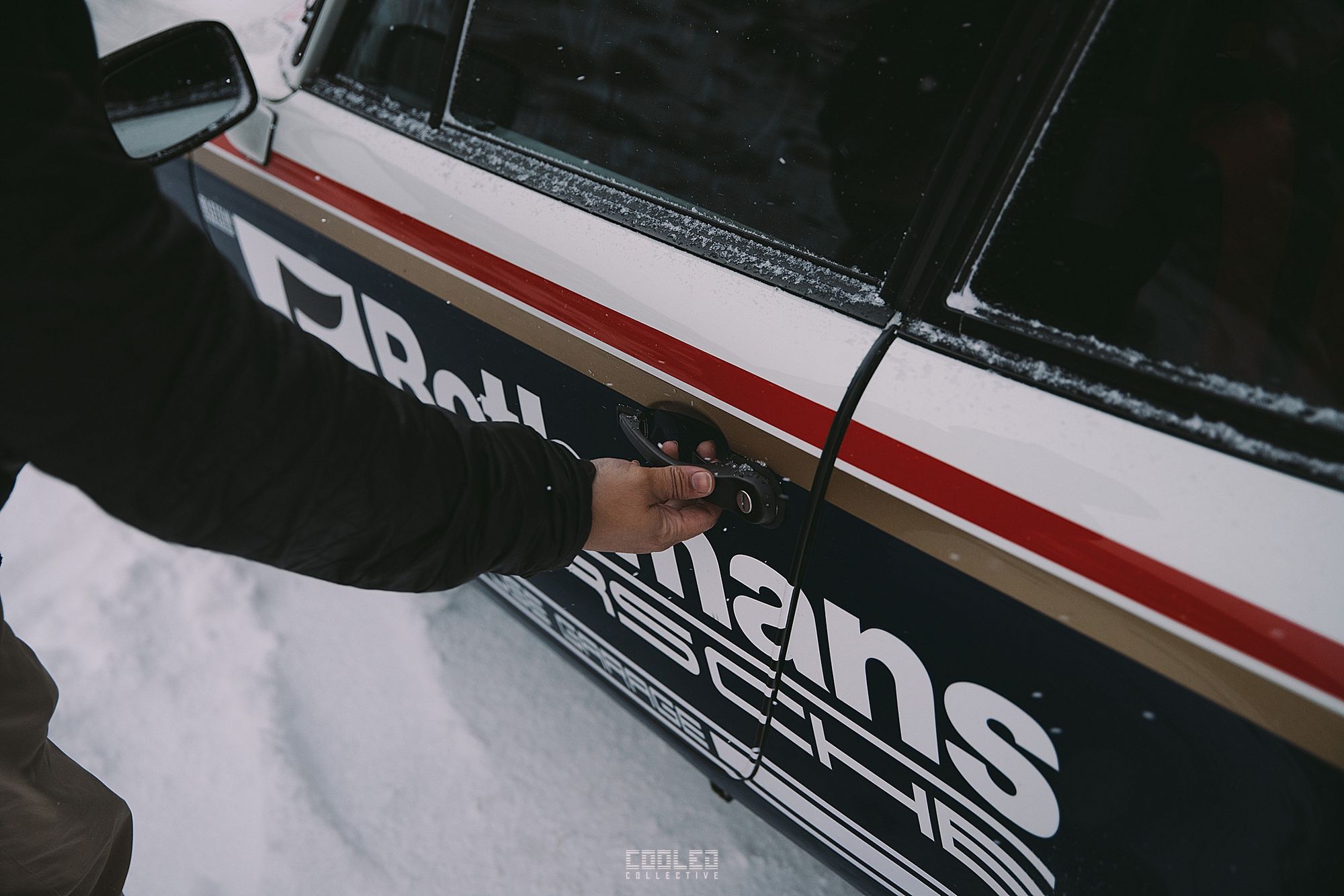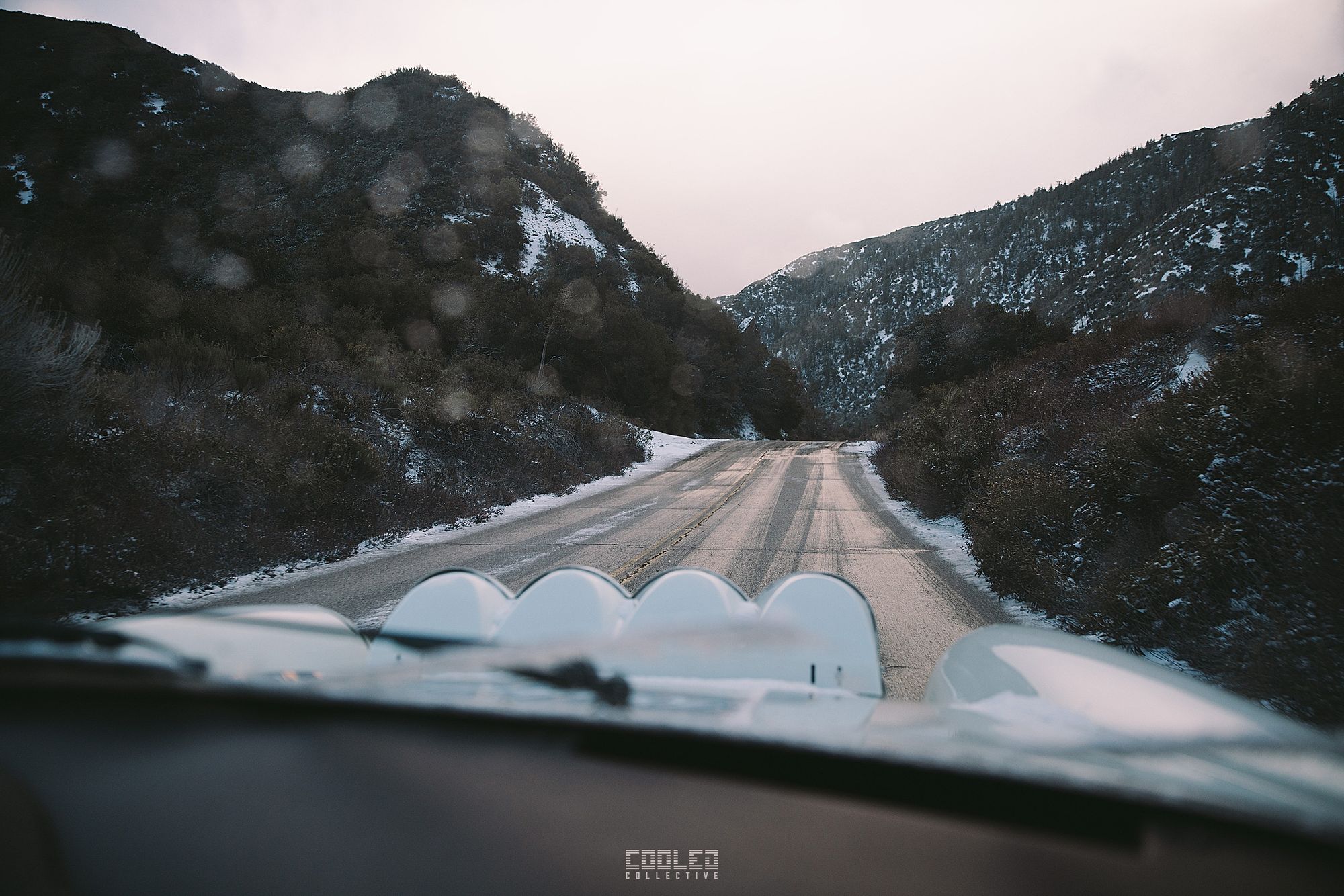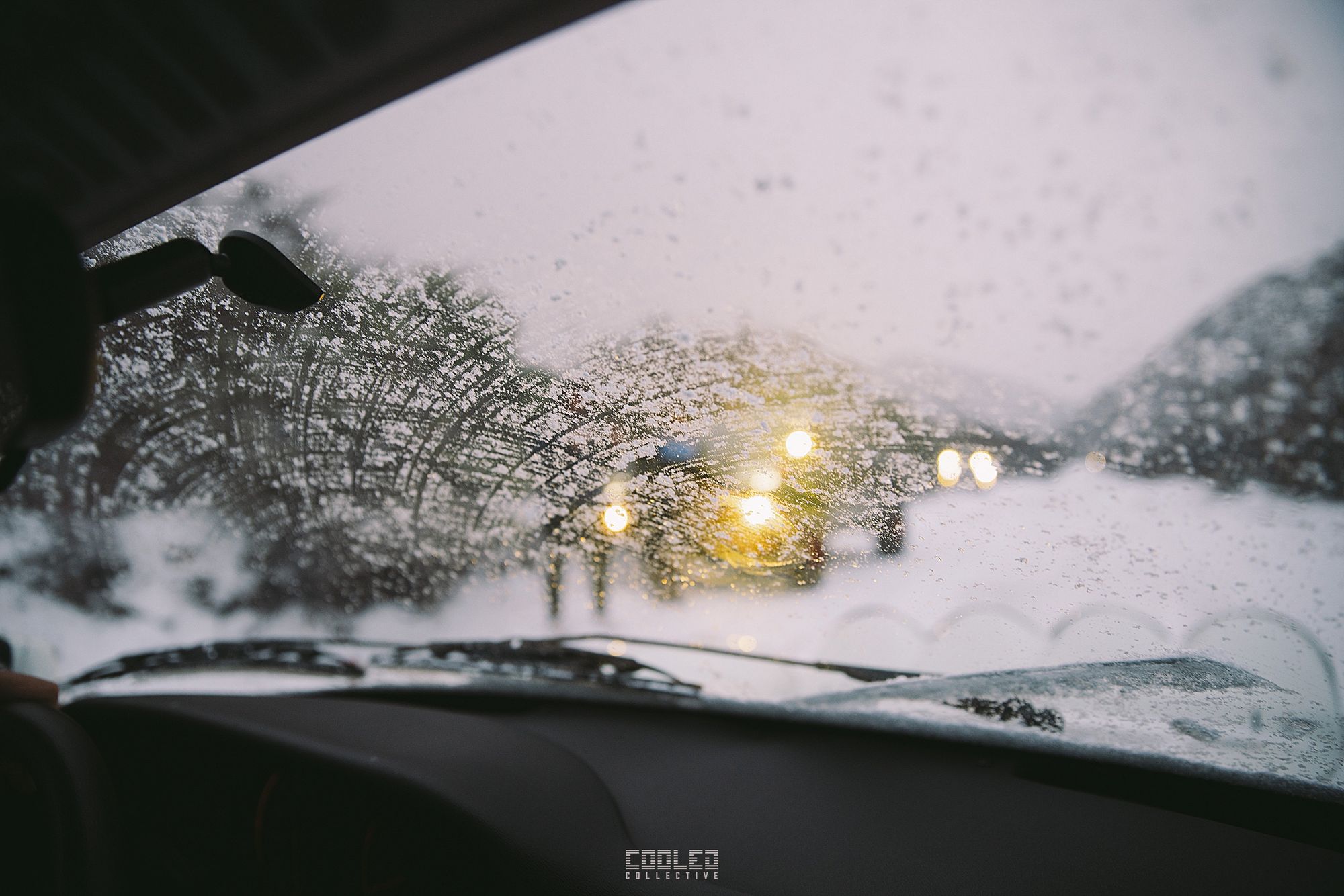 Thanks for hanging out and if you like the content, make sure to subscribe to the blog and share it with your friends. A vlog will be available shortly on my Youtube channel.
Drew Manley in collaboration with Dave @apexdave Osorio for Santa Clarita Porsche - 23645 Creekside Rd, Santa Clarita, CA 91355