Yesterday, the car community in Los Angeles came together for 7s day in Little Tokyo Los Angeles at Bowls Quality Goods store. The unique nature of the rotary has fans going crazy over these legendary Japanese cars for many many decades.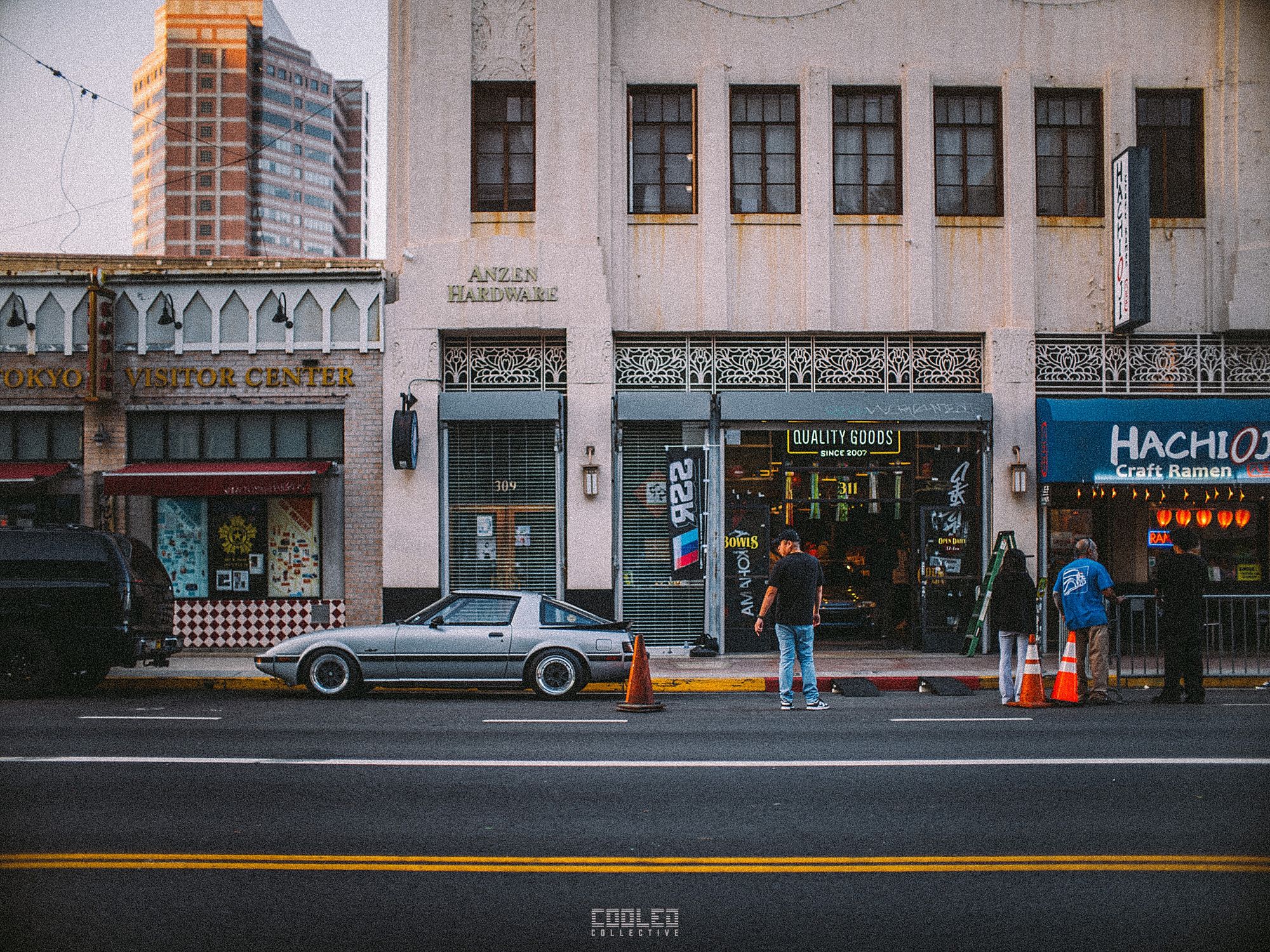 When I pulled up at 7pm, the team at Bowls were just starting to prep the store to swap out Jonathan Wong's EF that has been sitting in the Bowl's showroom for the past month. They gave the special privilege to no one other than Sam Du!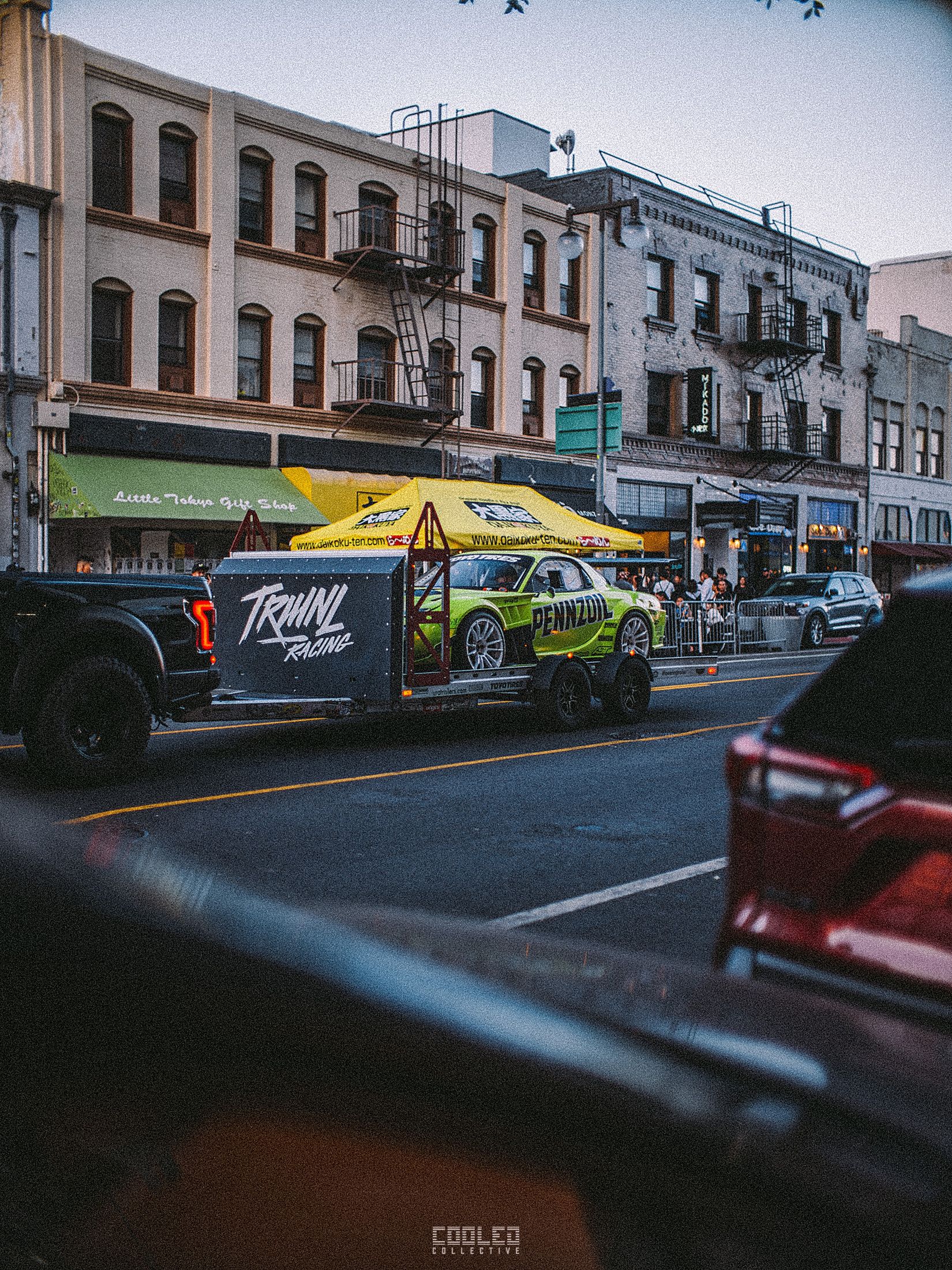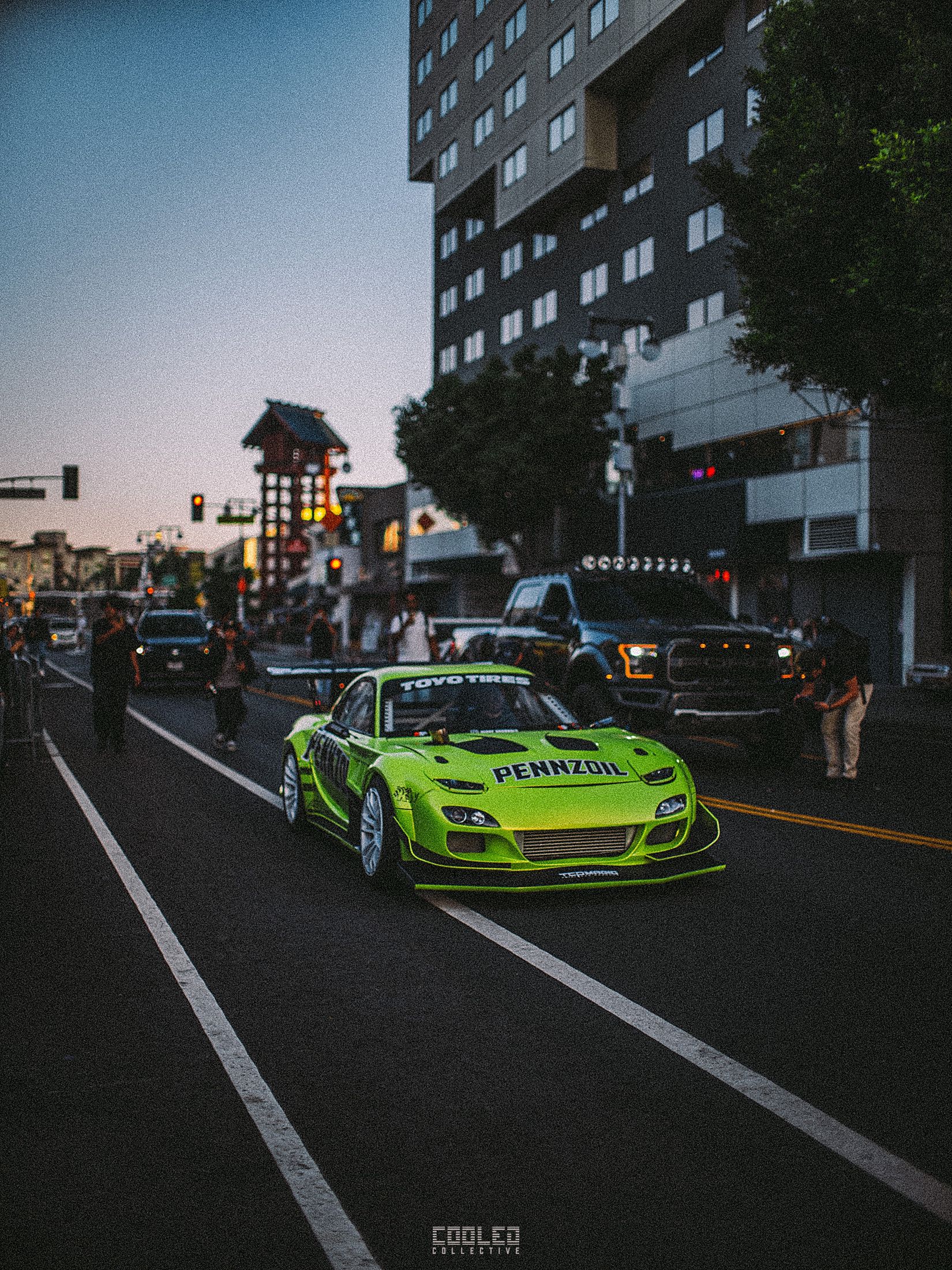 Right down the street, Jonny Grunwald was unloading his Mazda RX-7 FD and what I reference to it as a monster because it scares the shit out of anyone in the block that it sits in. This FD at idle has sounds beyond anything you have ever witnessed and your ears will die, no joke... but more on that later.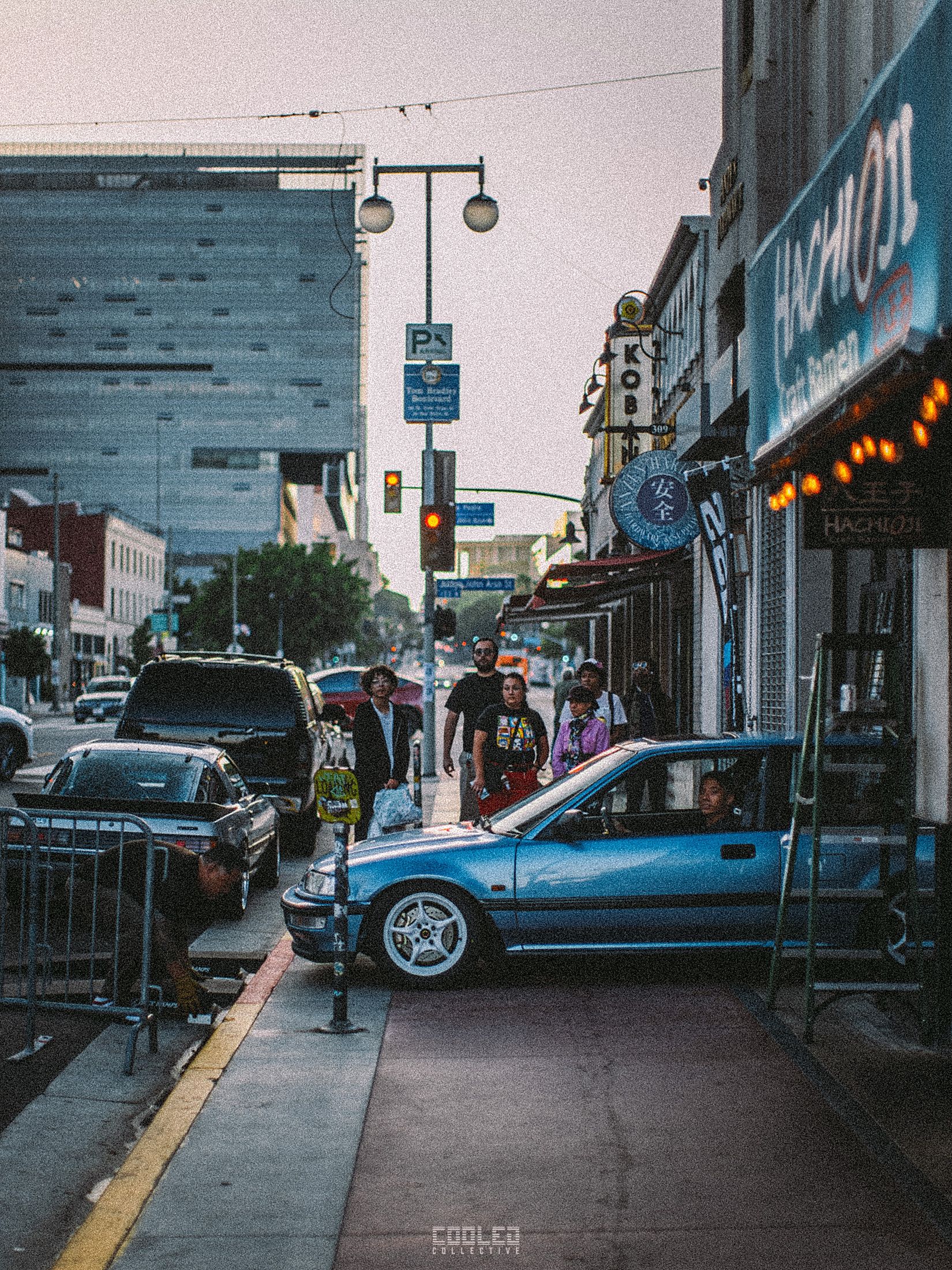 Have to give Sam a lot of credit as he carefully moved two pristine classic JDM cars out of the very slim doors of Bowls while a large group of people were watching. It just adds to the drama of something so simple... everything is now elevated. The job was simple, remove EF, put in FB but the job required precision.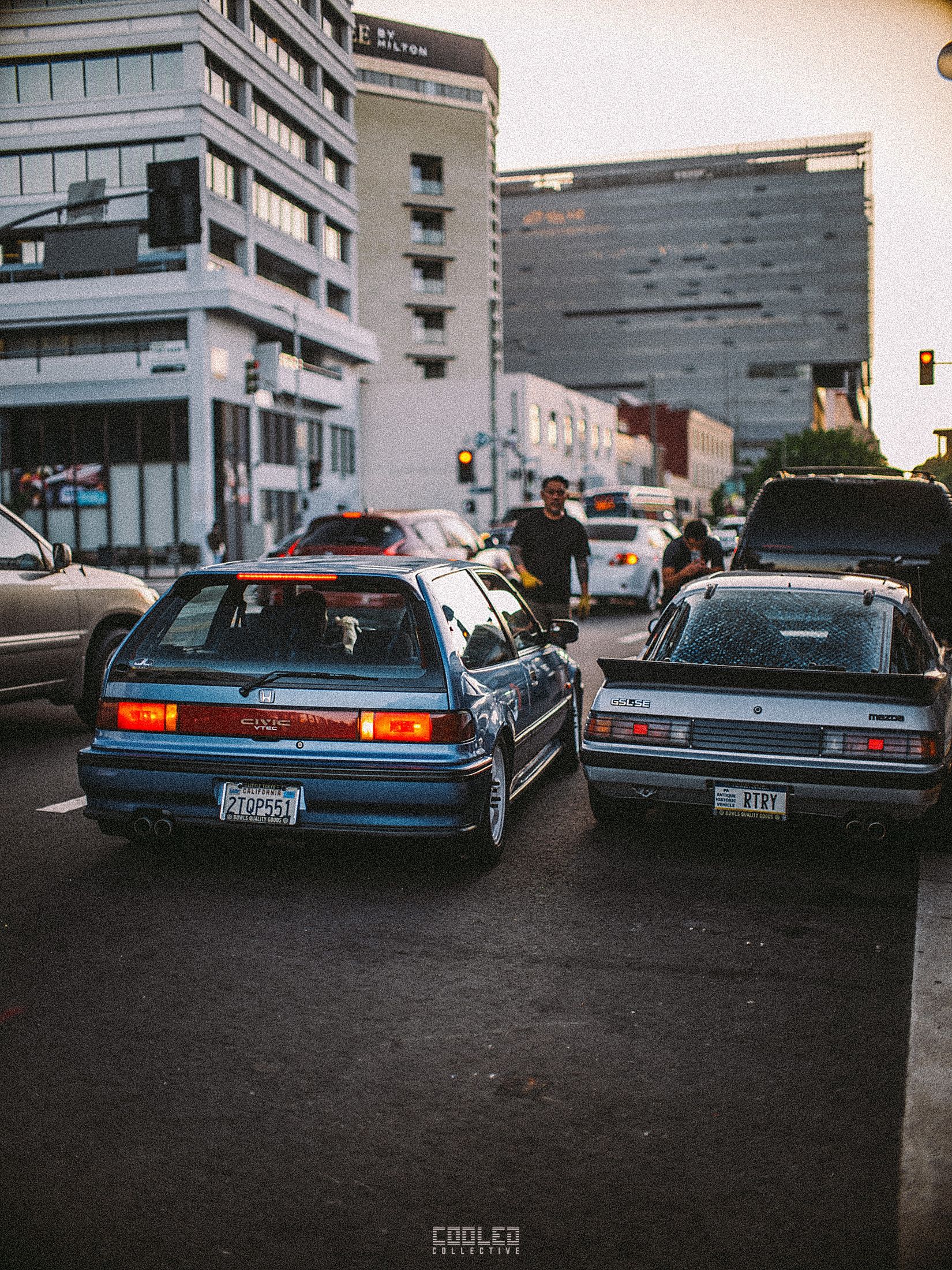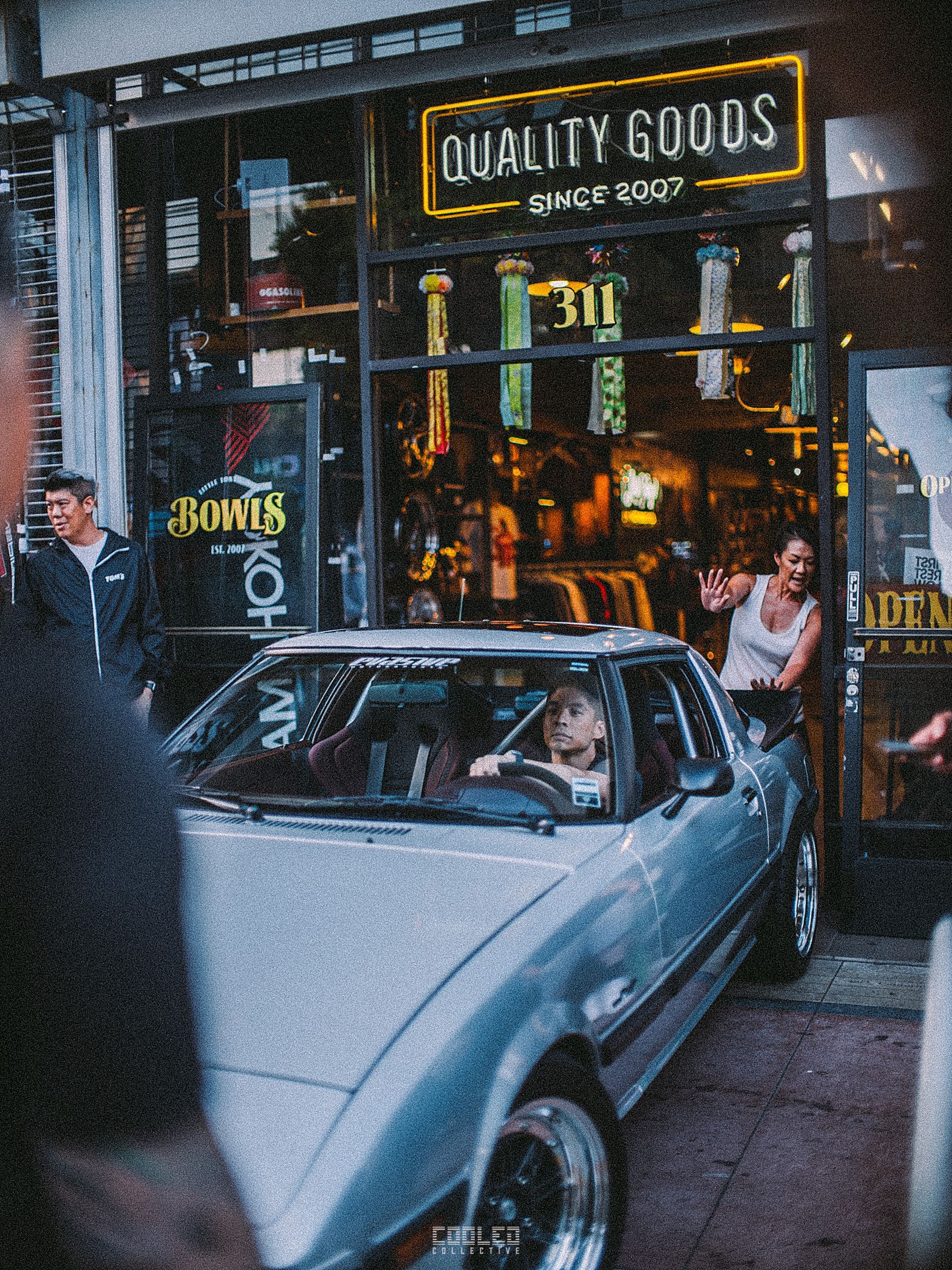 Now that the FB was safely parked inside the unit, Jonny brought over the FD to park in front of the shop and as he revv'd up the car to give the people an unexpected burst of rotary power and nearly made everyone deaf for a few minutes. Scared the living shit out of everyone lol.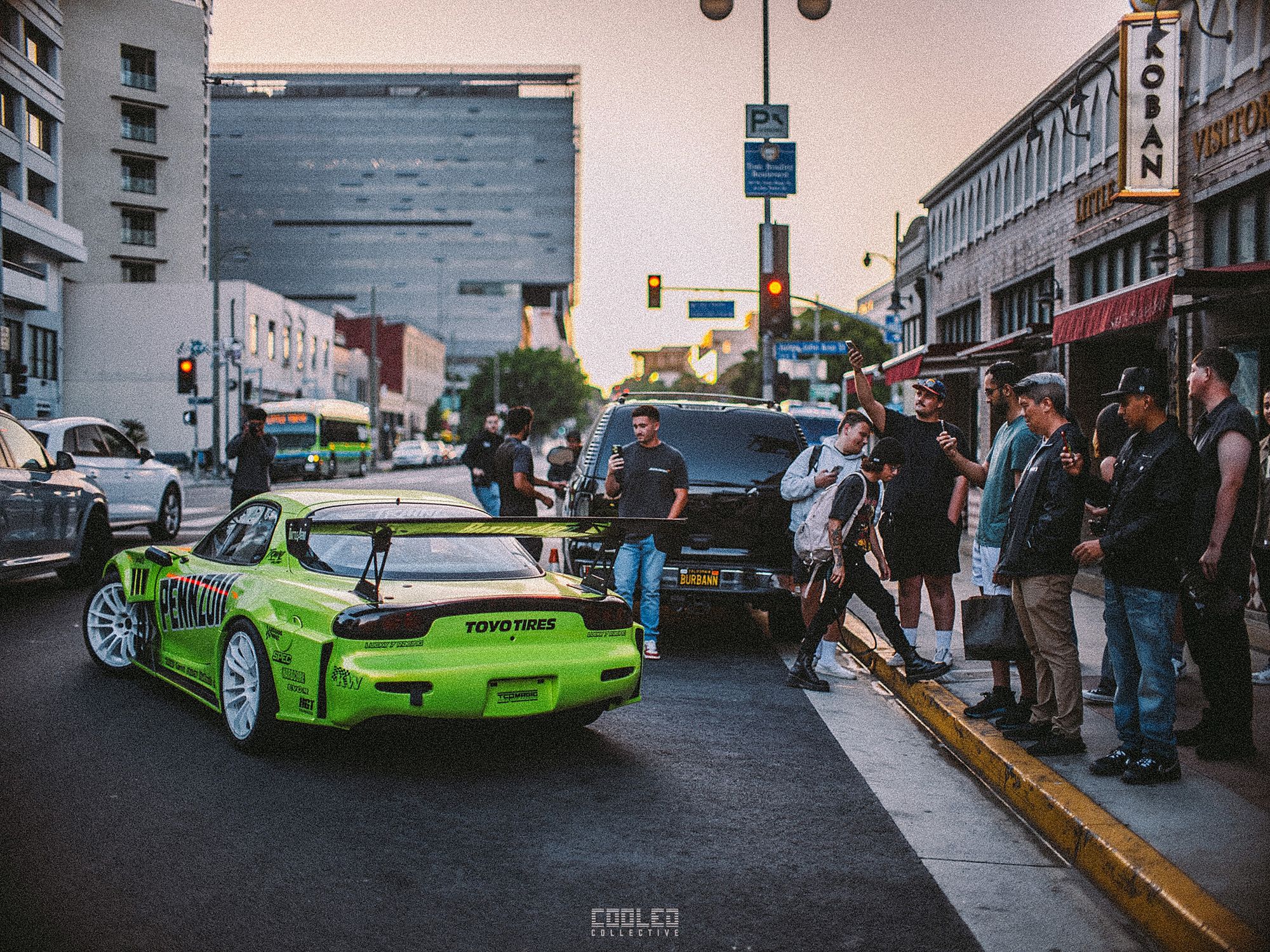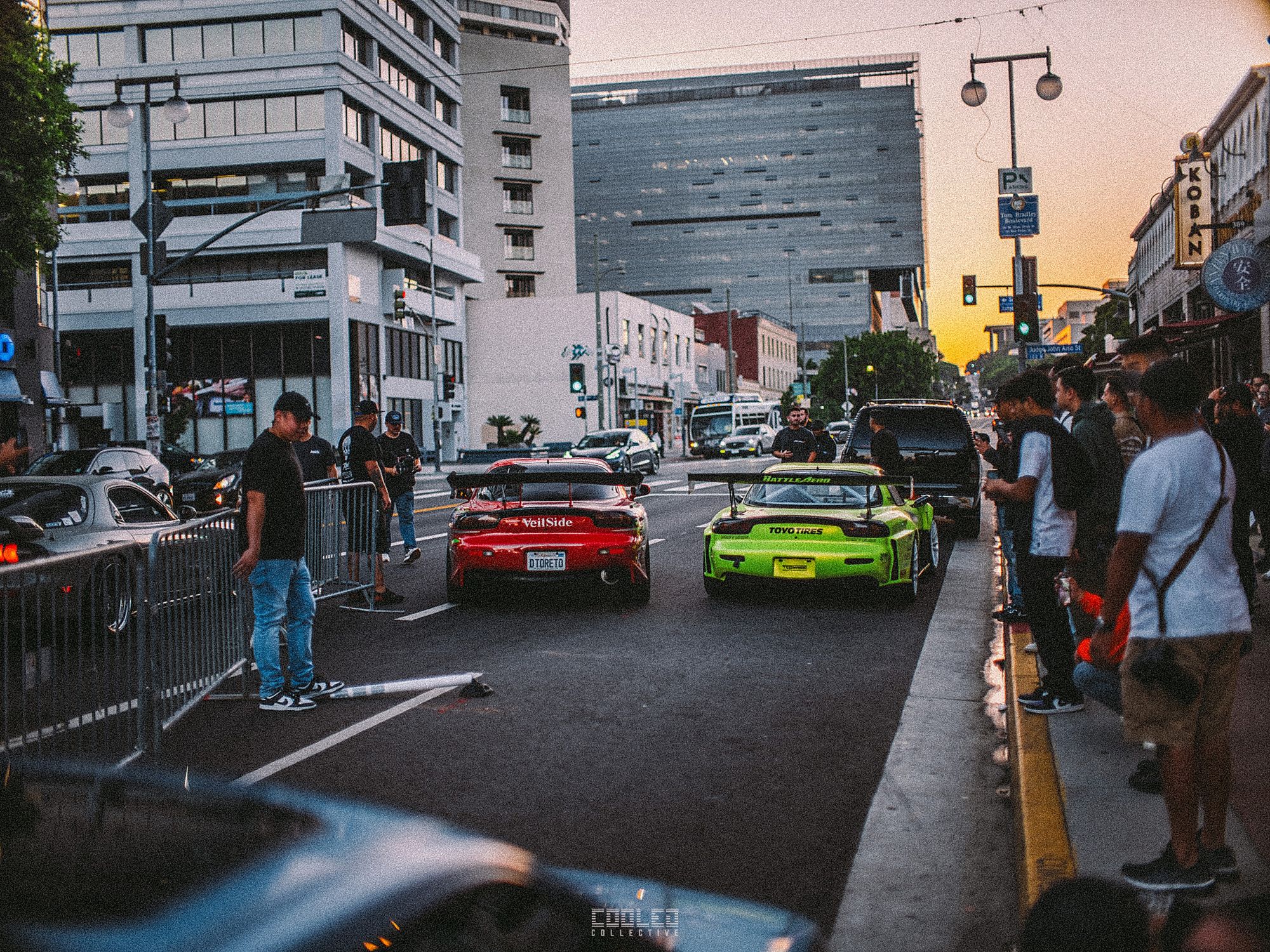 Soon after, a group of FDs drove past and they managed to slip in a Fast and Furious Veilside RX7 tribute into the mix. Since parking is always a tight fit in little Tokyo, the other two had to park across the street.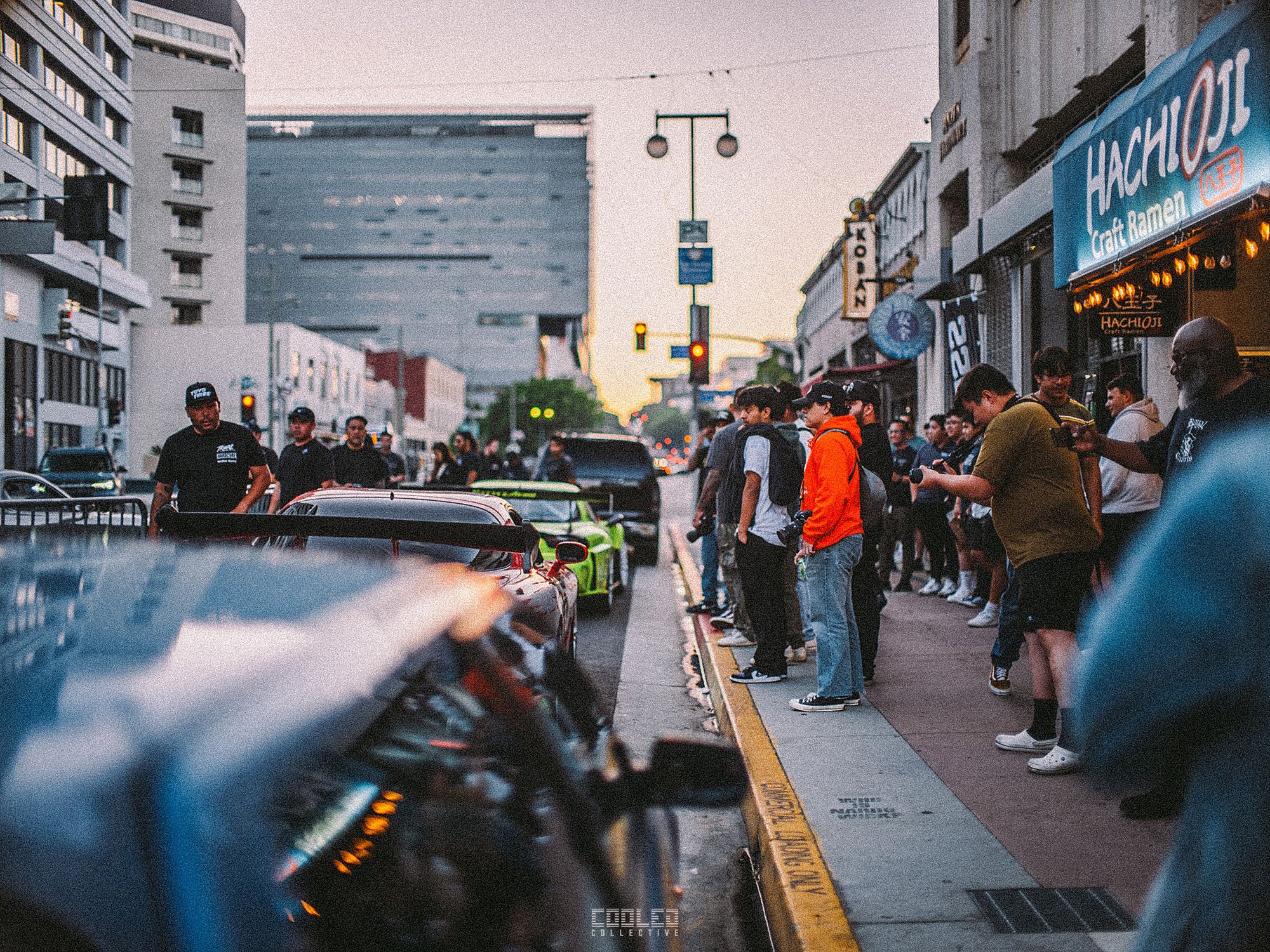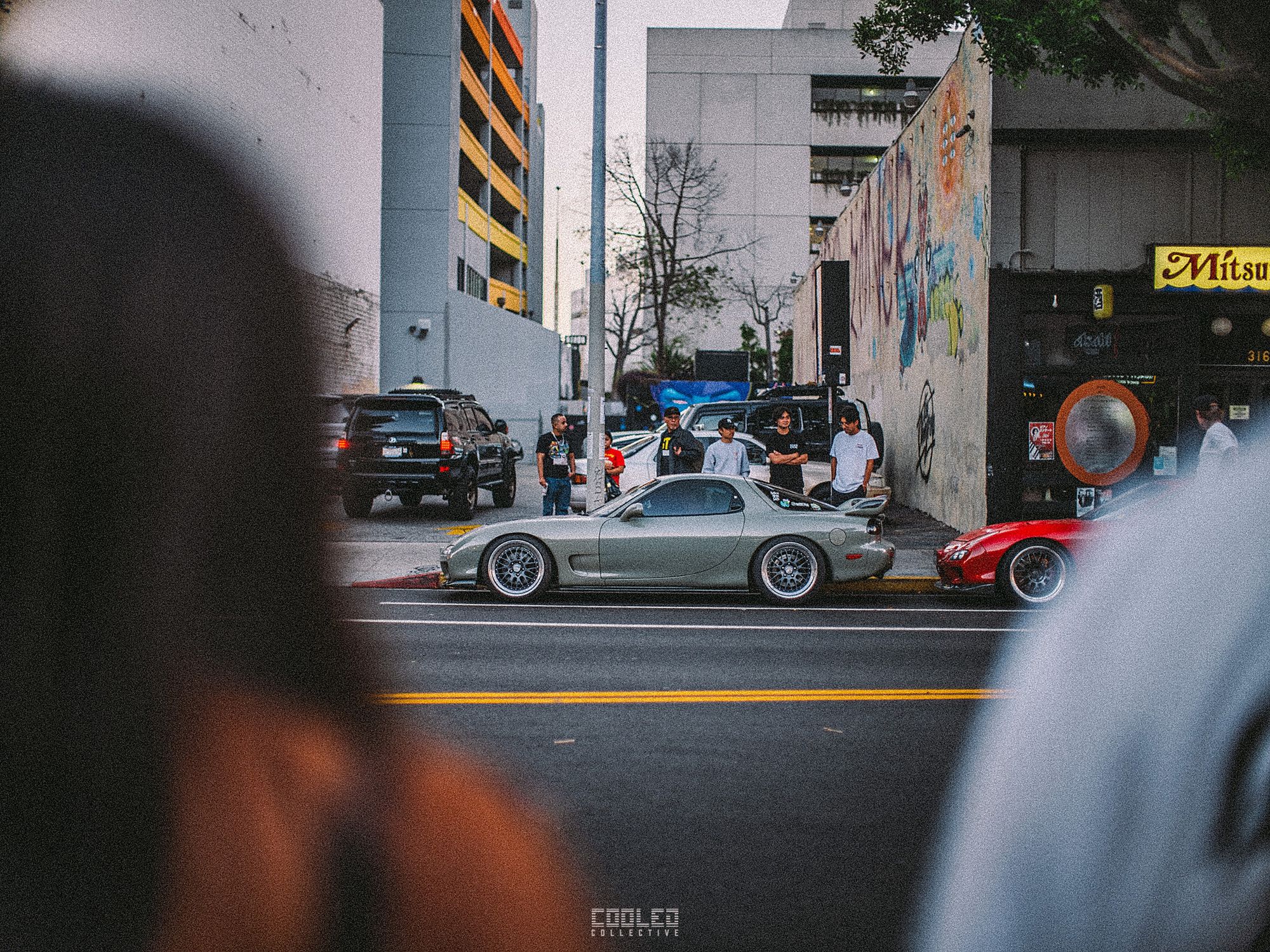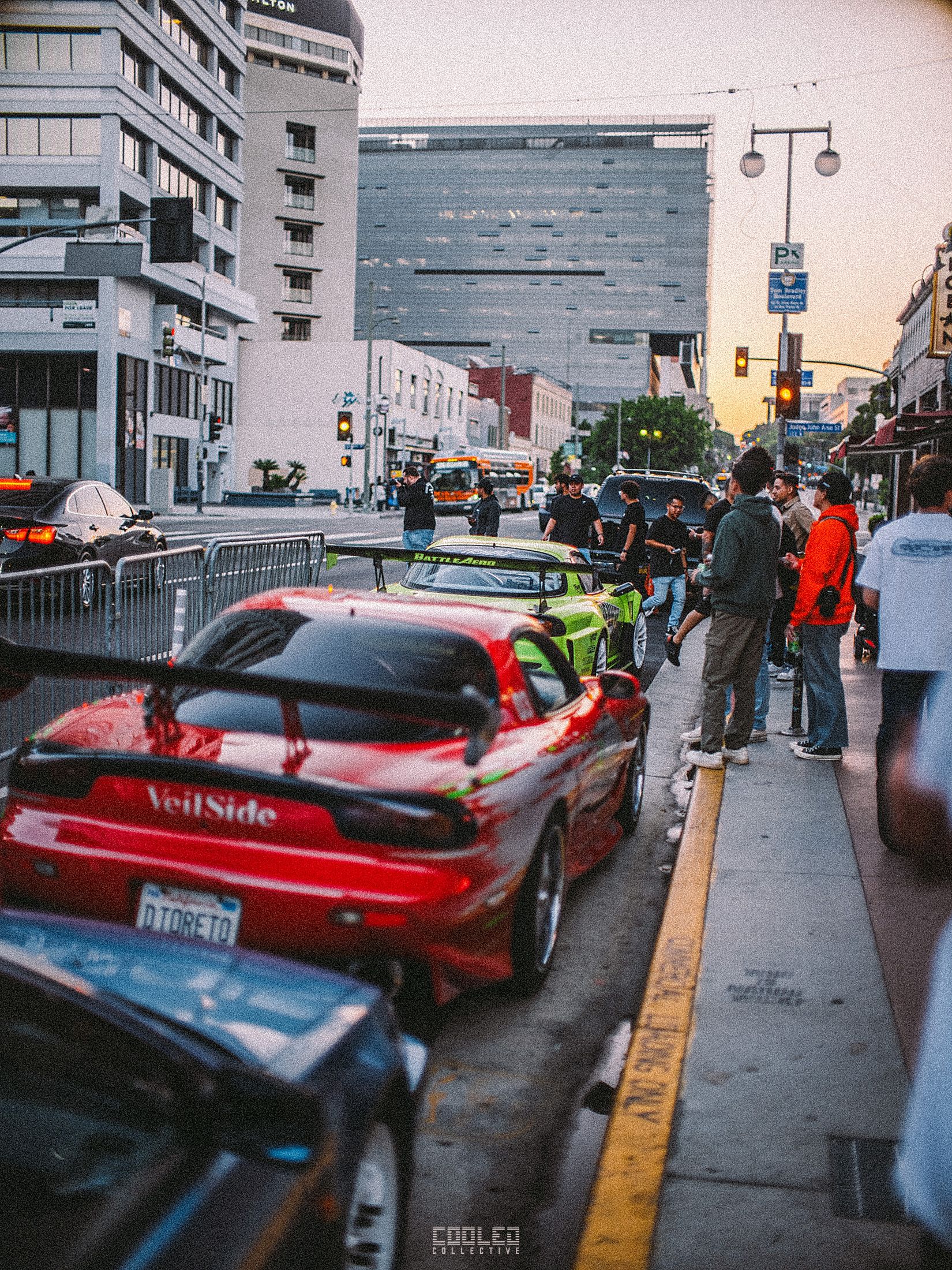 As the sun began to set, the crowds mellowed out and it was good vibes. Car folks just enjoying cars and enjoying each other's companies. There were many RX7s that passed by but because the lack of space, many of them drove off or probably parked elsewhere. Would be nice to see more cars in an area that can hold more cars in the future.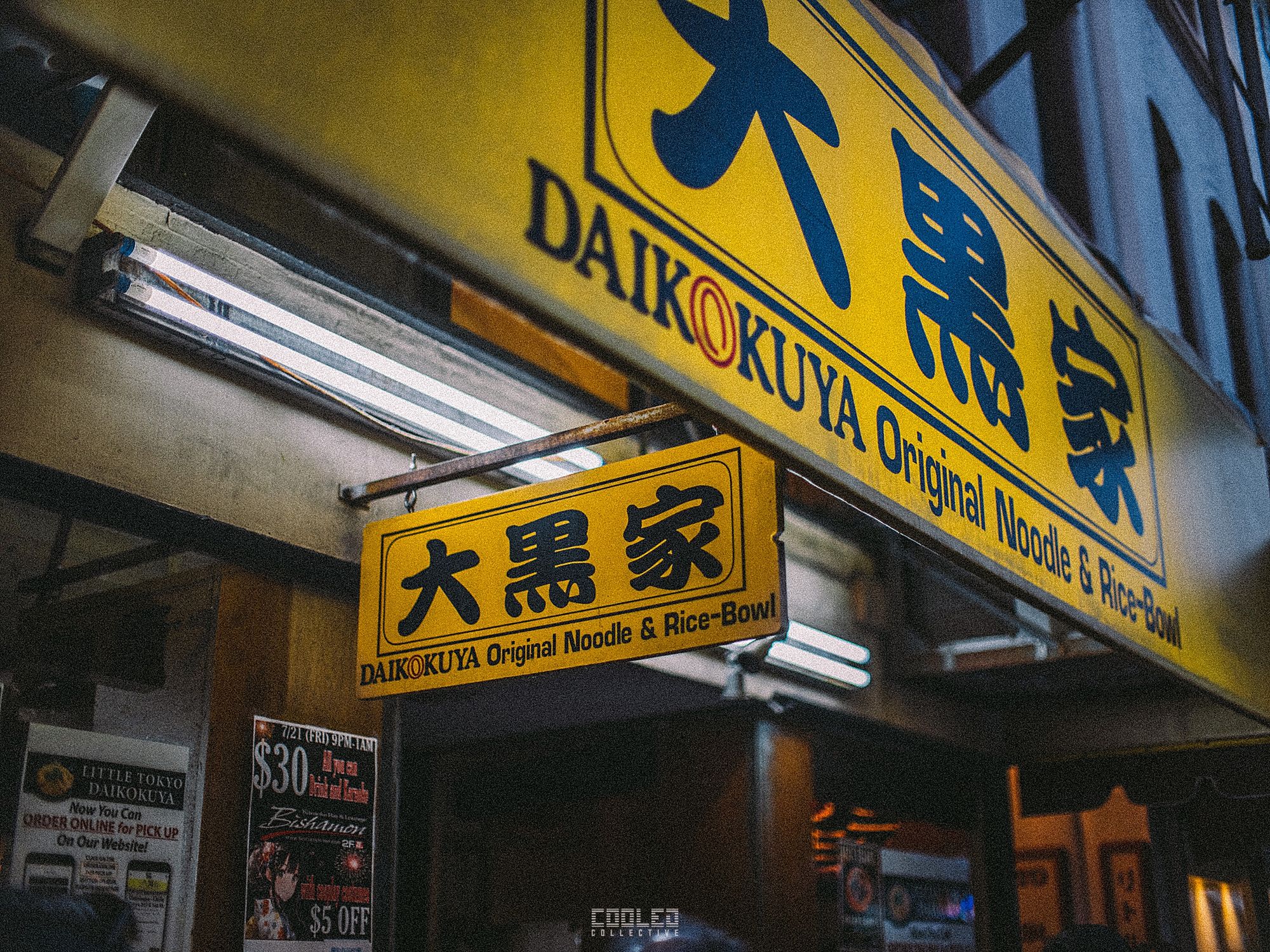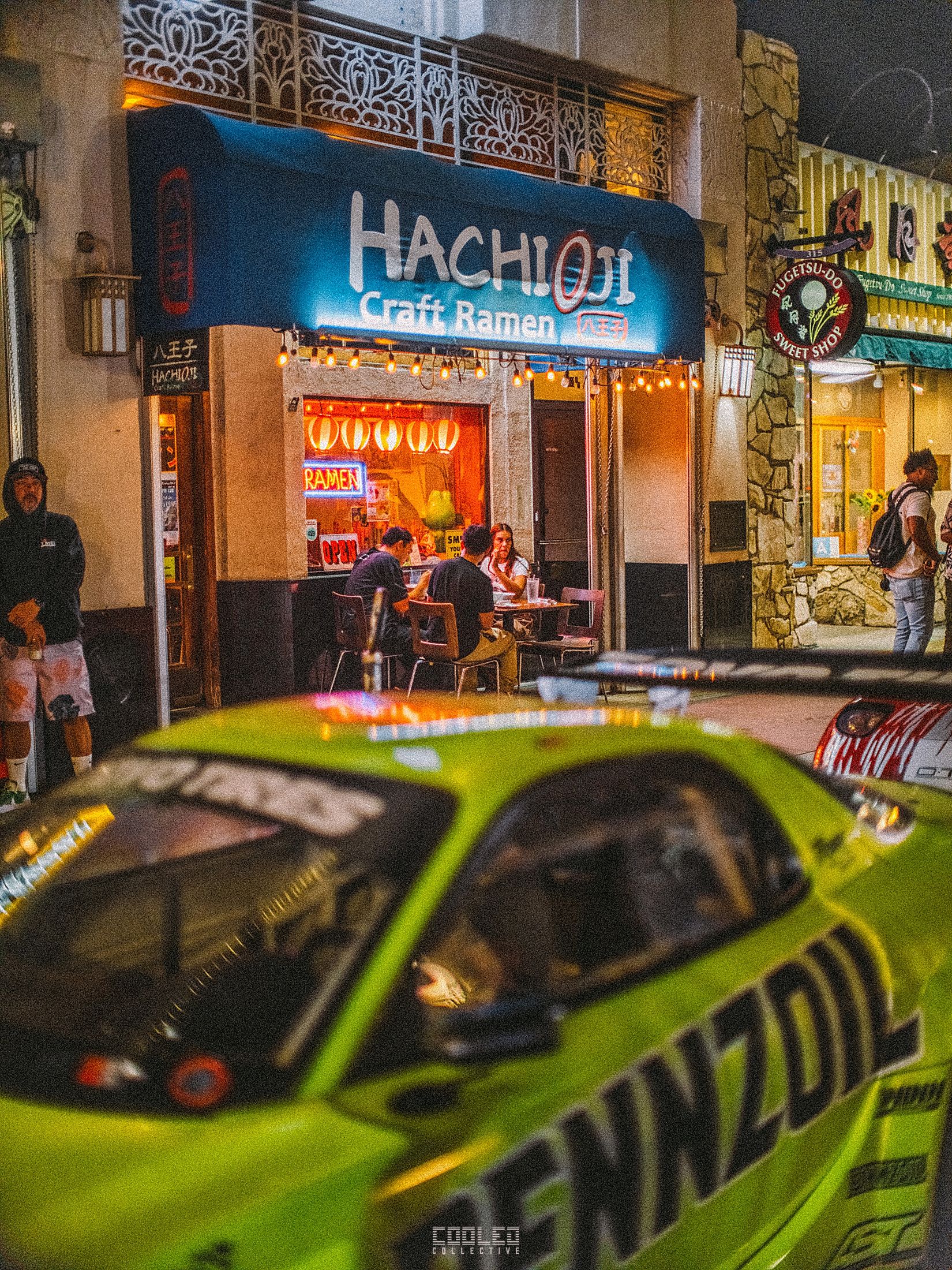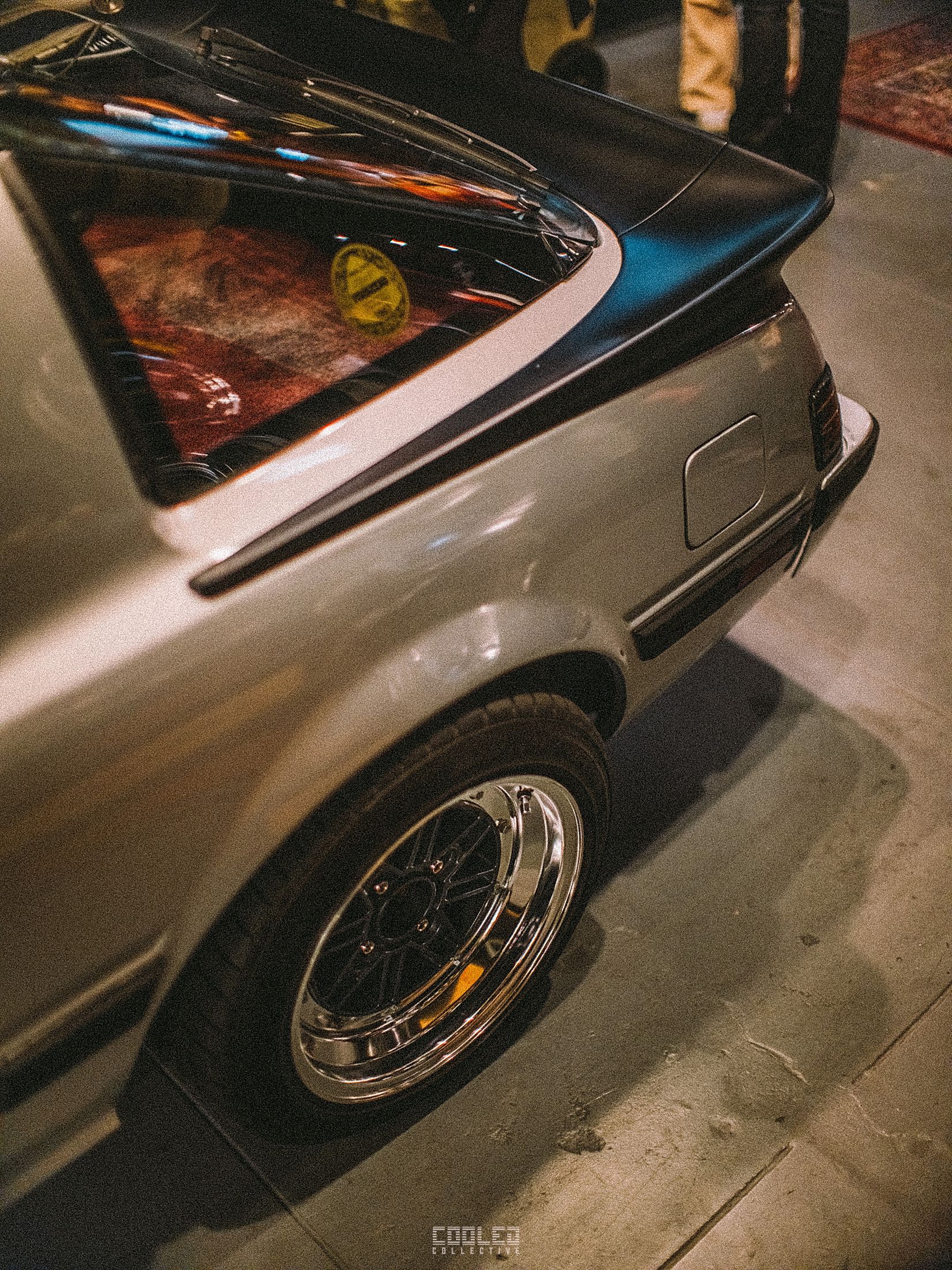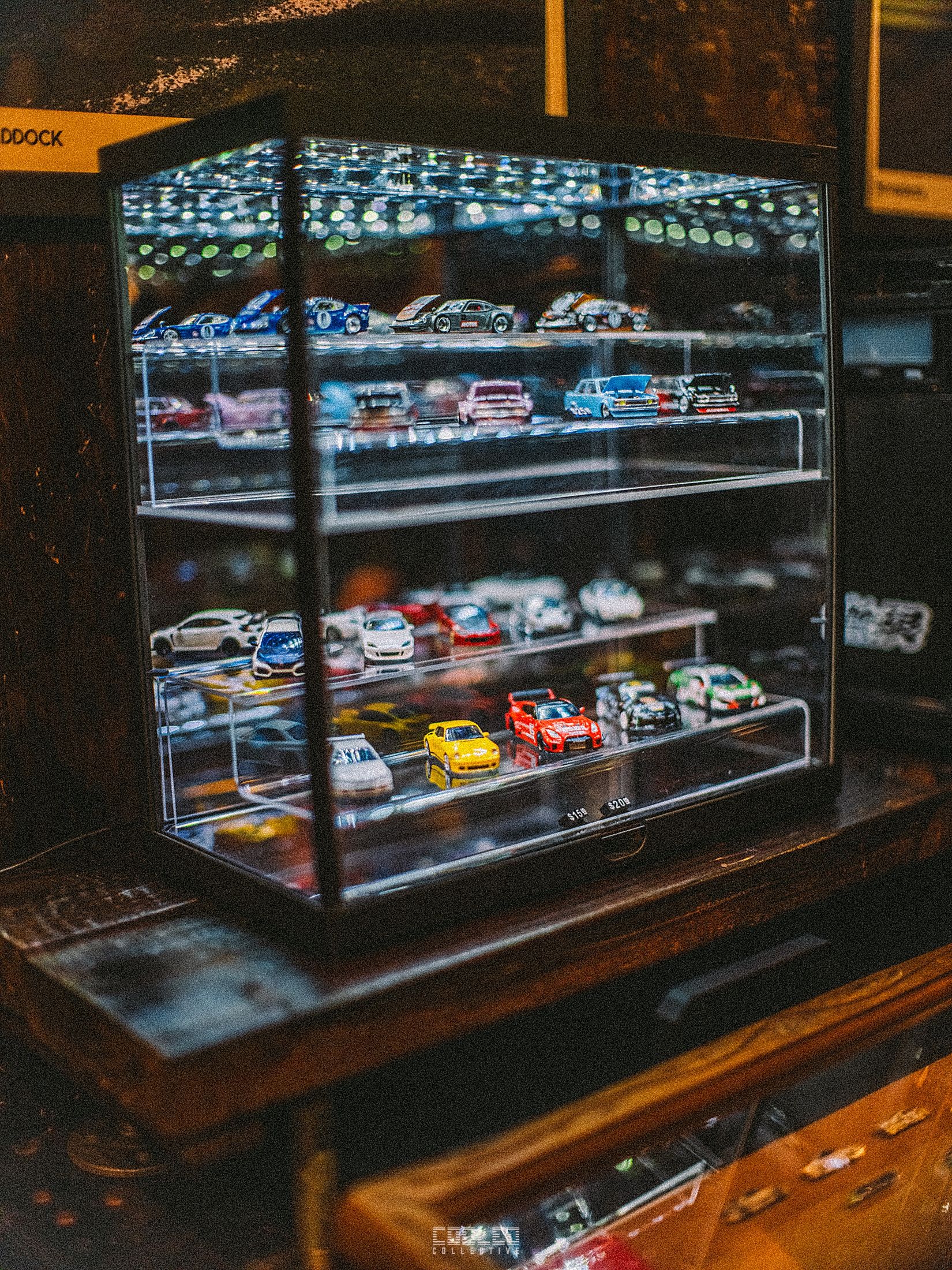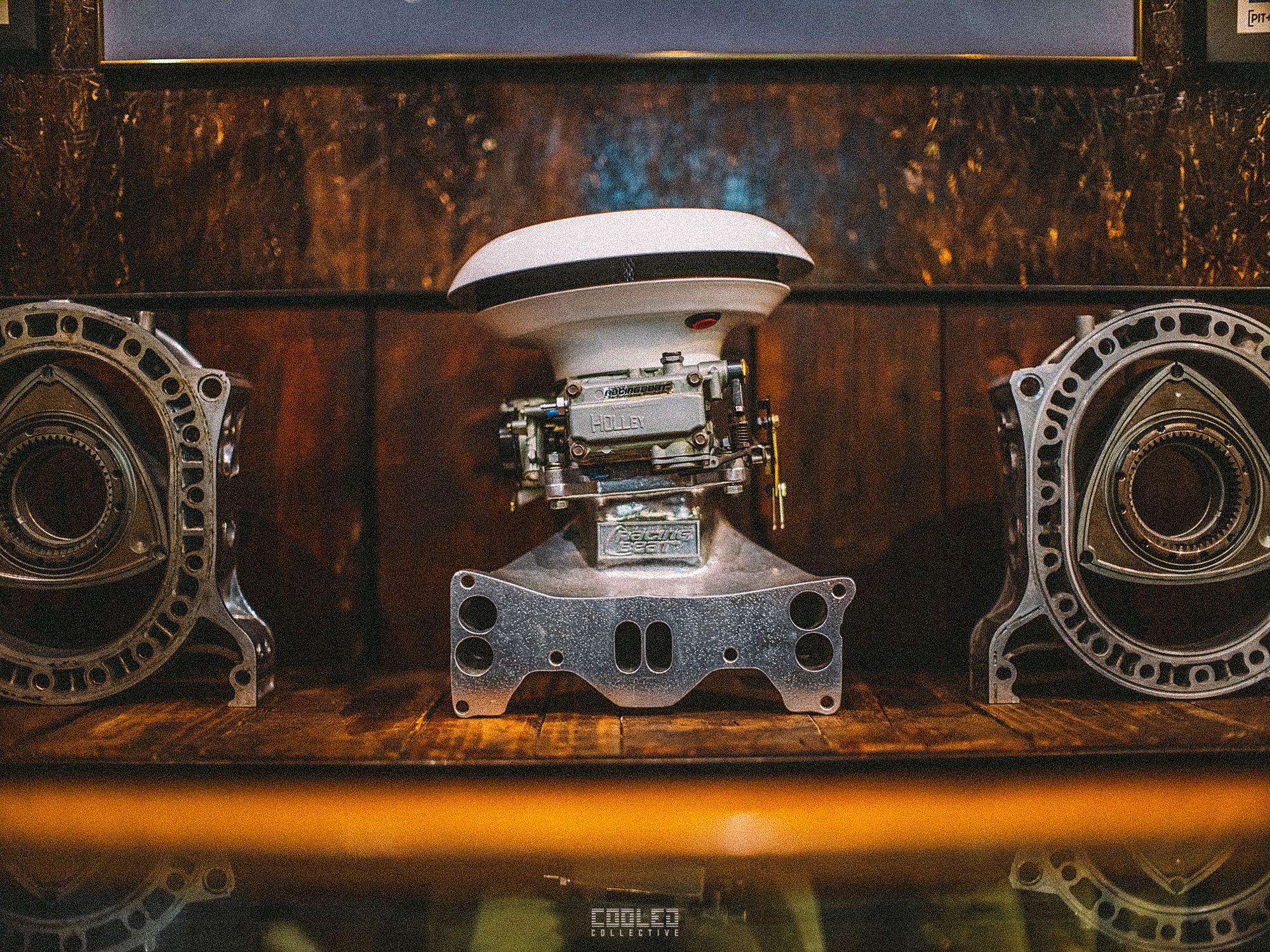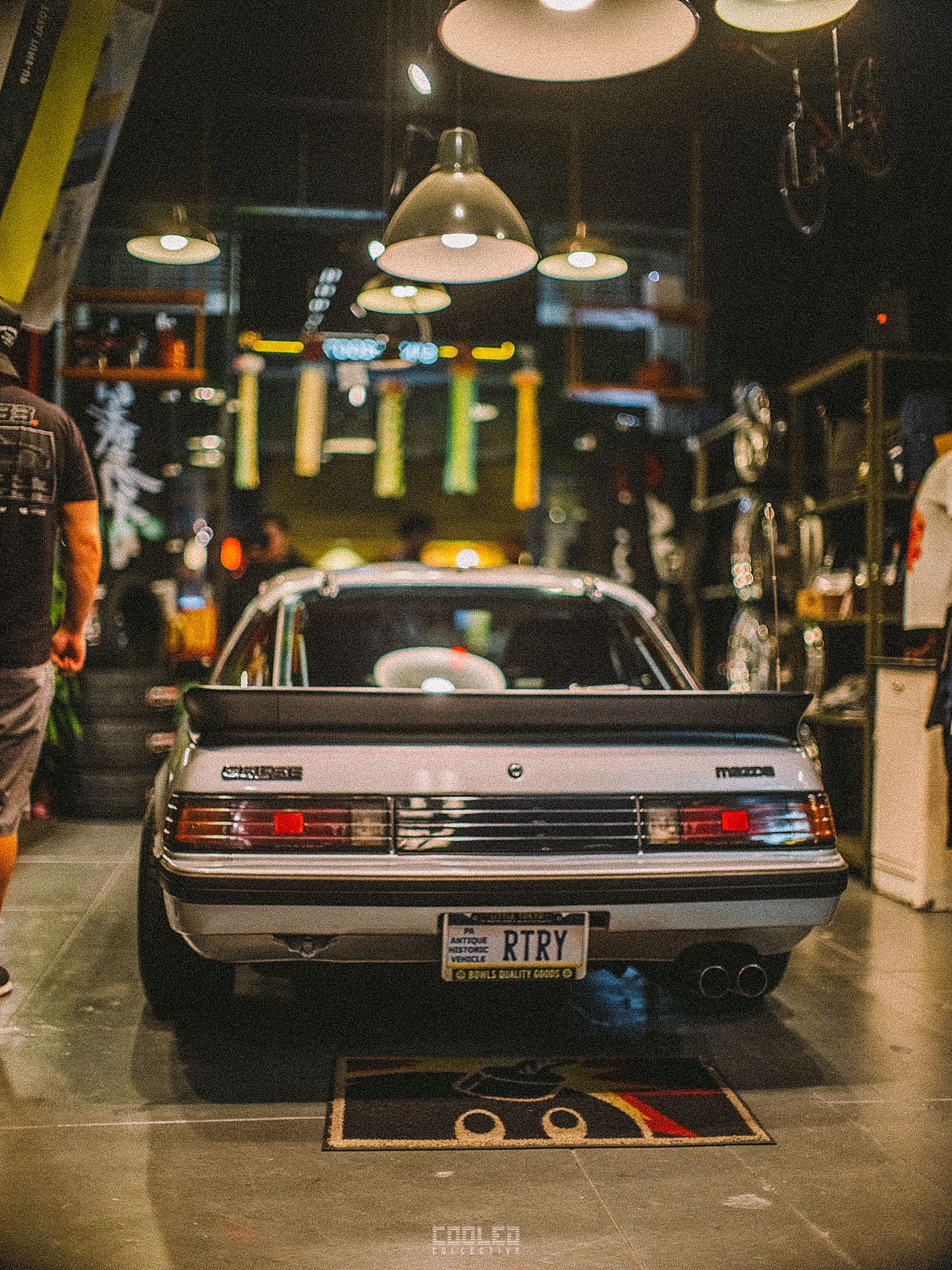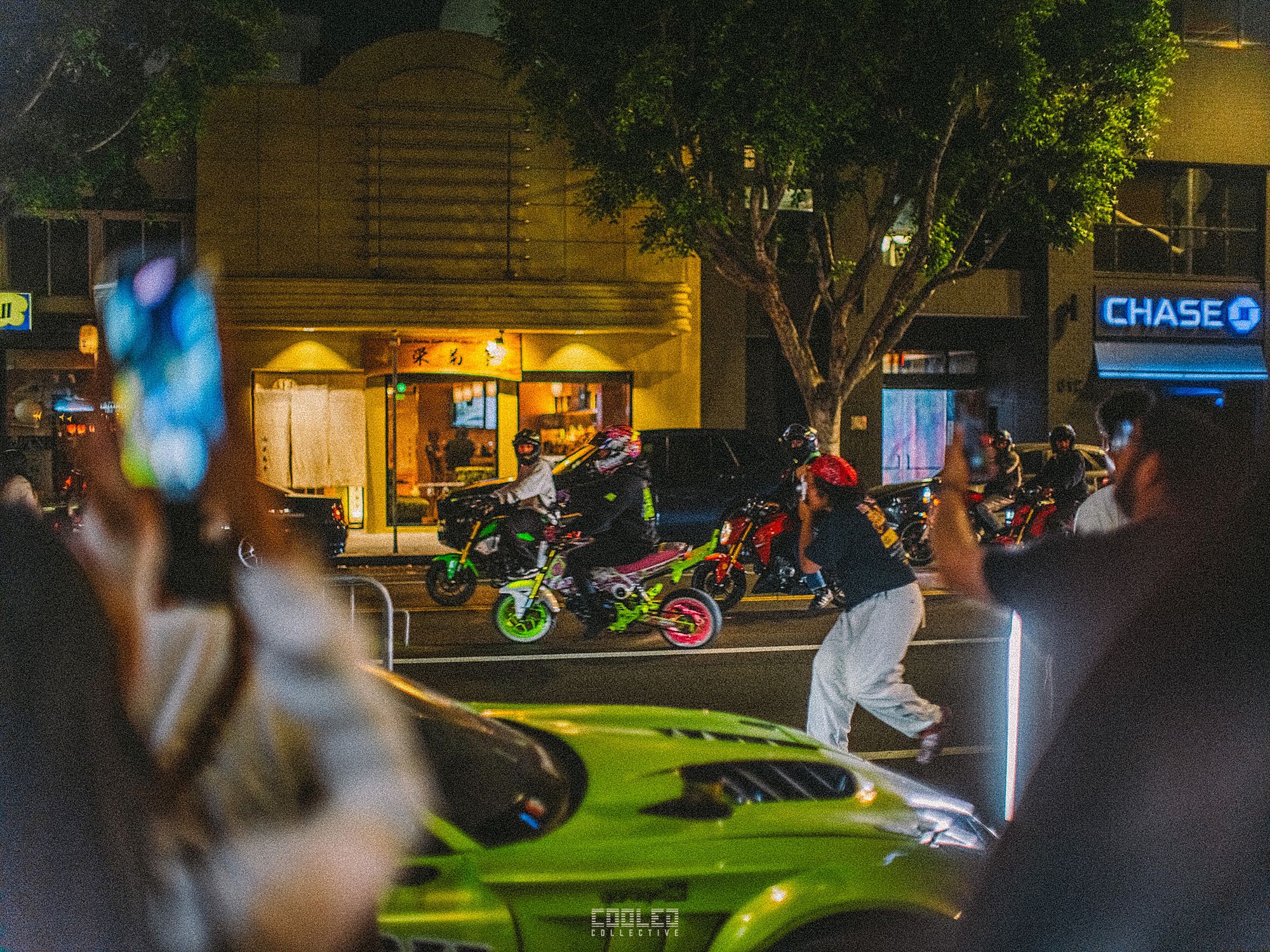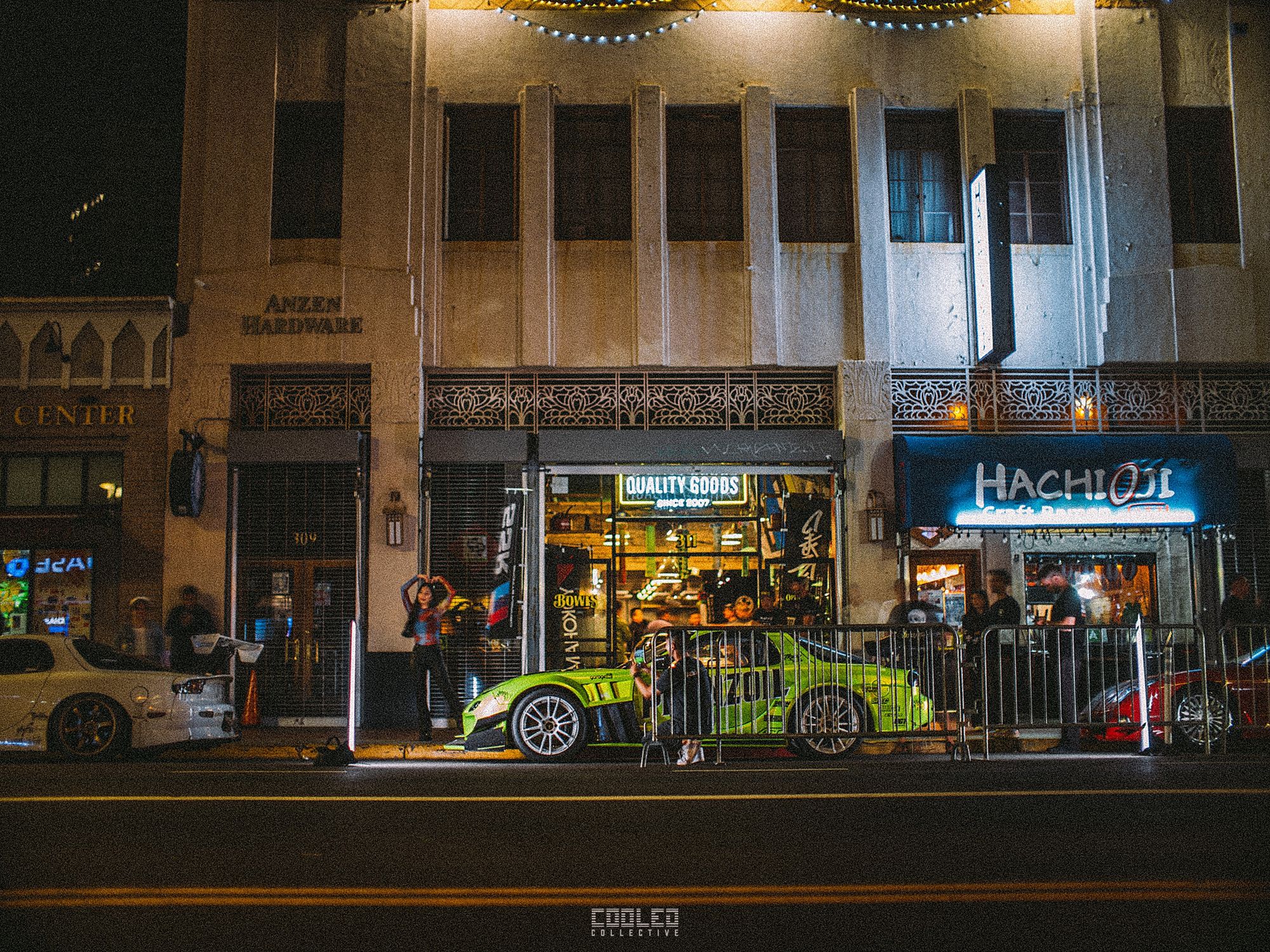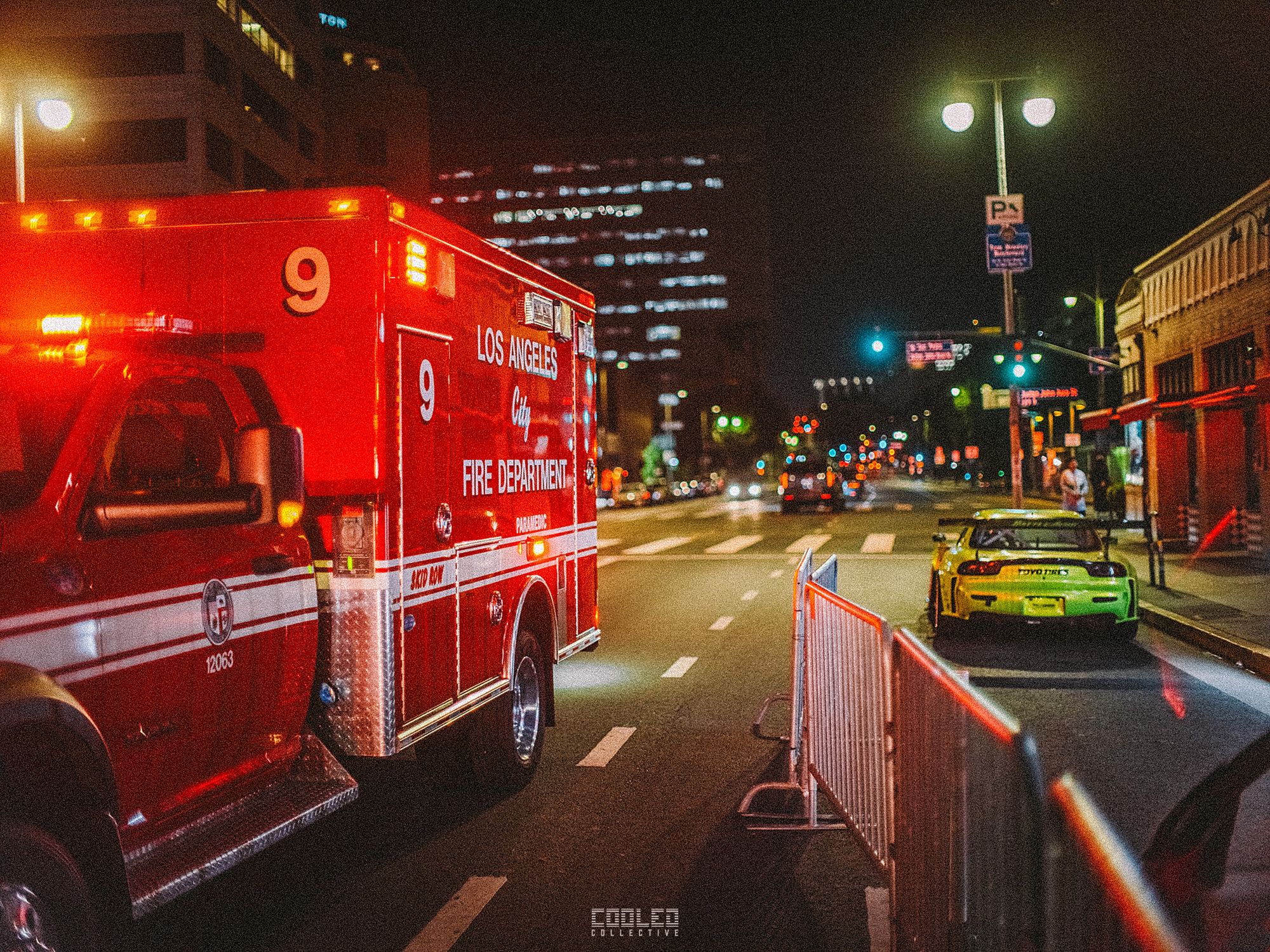 It was a fun gathering and of course great seeing all of the familiar faces and a lot of the new younger generation of fans and content creators making it out to this event. Can't wait for the next one!
Cheers,
Drew Manley
Bowls LA
311 1st St, Los Angeles, CA 90012