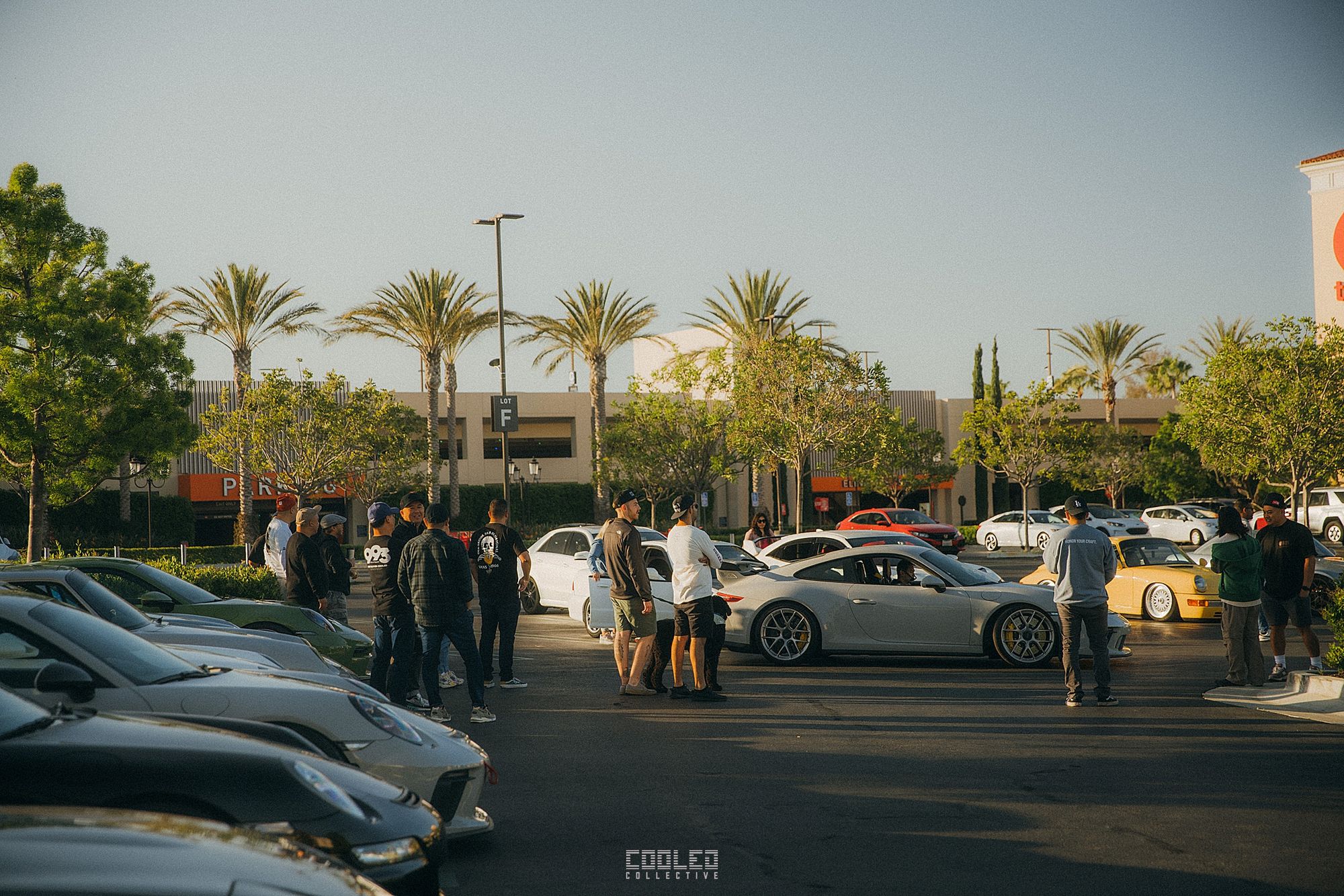 Another wonderful rally down to San Diego took place last week and it was a glorious day filled with driving joy, good eats and lots of laughter. As usual, we met up at the Irvine Spectrum parking lot where it is very close to the 5 freeway and makes for an easy drive down to Rancho Santa Fe Cars and Coffee. I had a total of 48 cars registered for this event and a majority of them showed up to make the most of the day, while some got caught up and weren't able to make it and a great deal of FOMO ensued.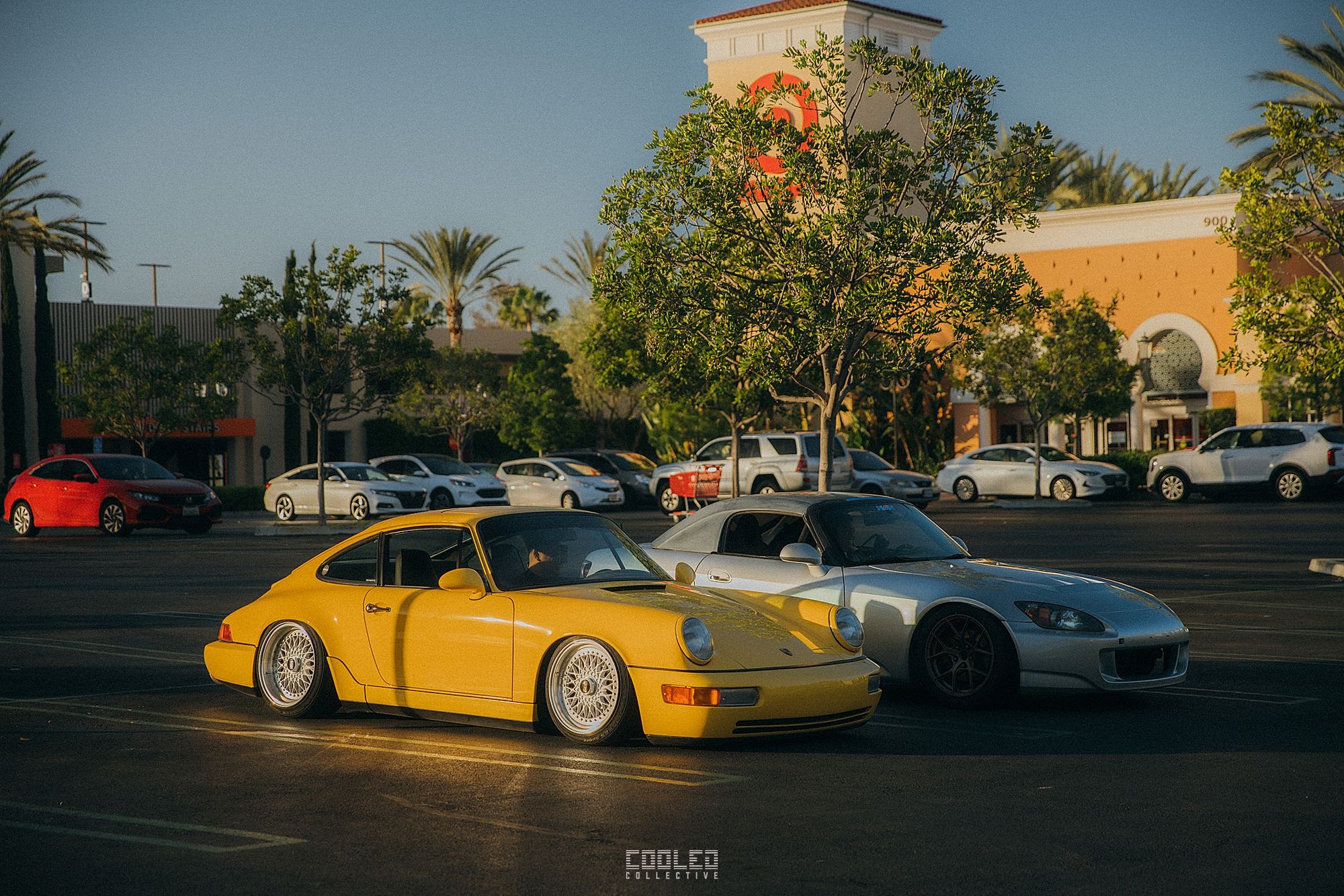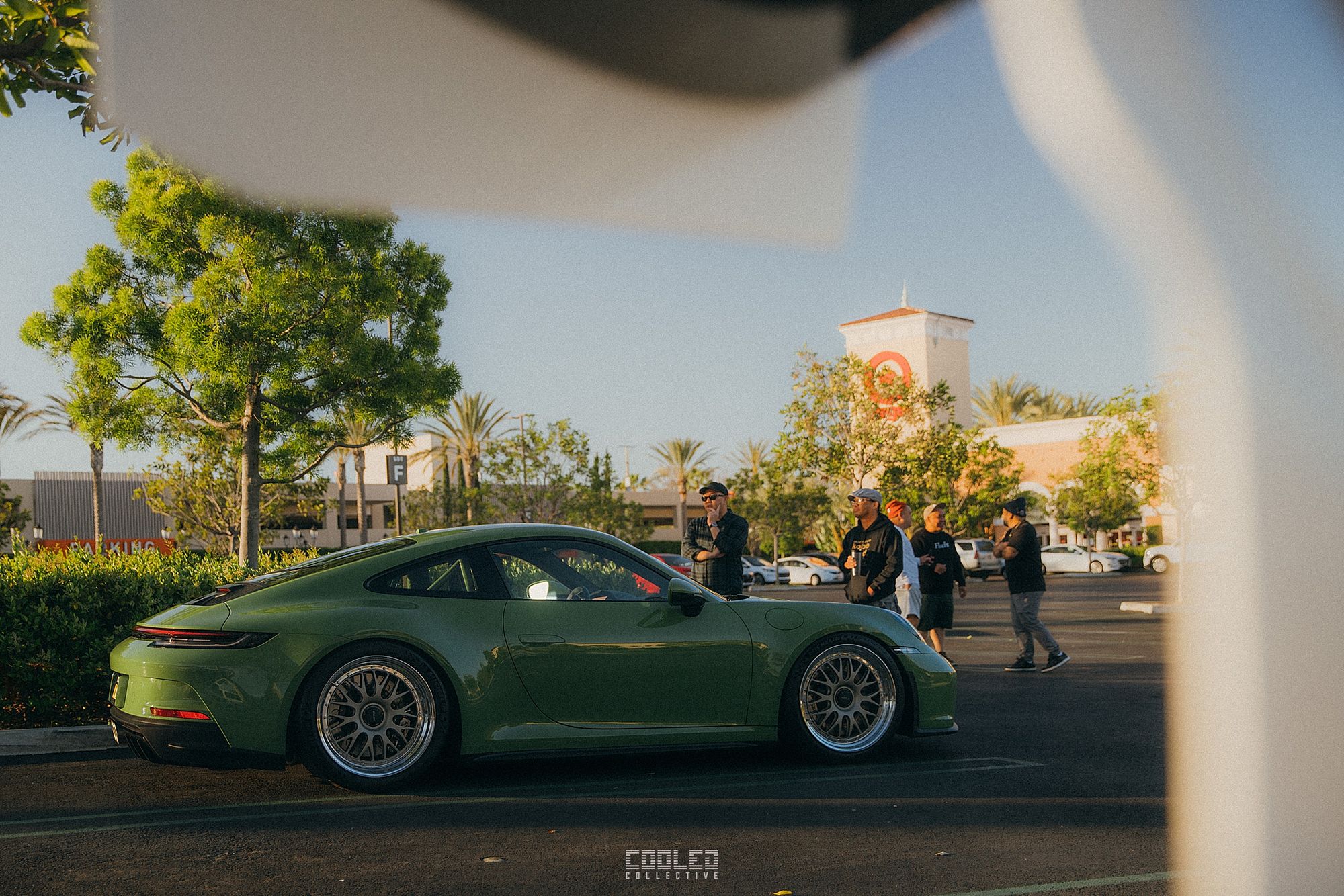 We had quite a bit of Porsche GT3's that came out including Chris CRS newly finished 992 and per usual, looking gorgeous. We also had a small team of NA Miata's show up along with  a mix crowd of other JDM and Euro based cars. I was a bit busy running around organizing everything so I wasn't able to capture everyone that actually showed up.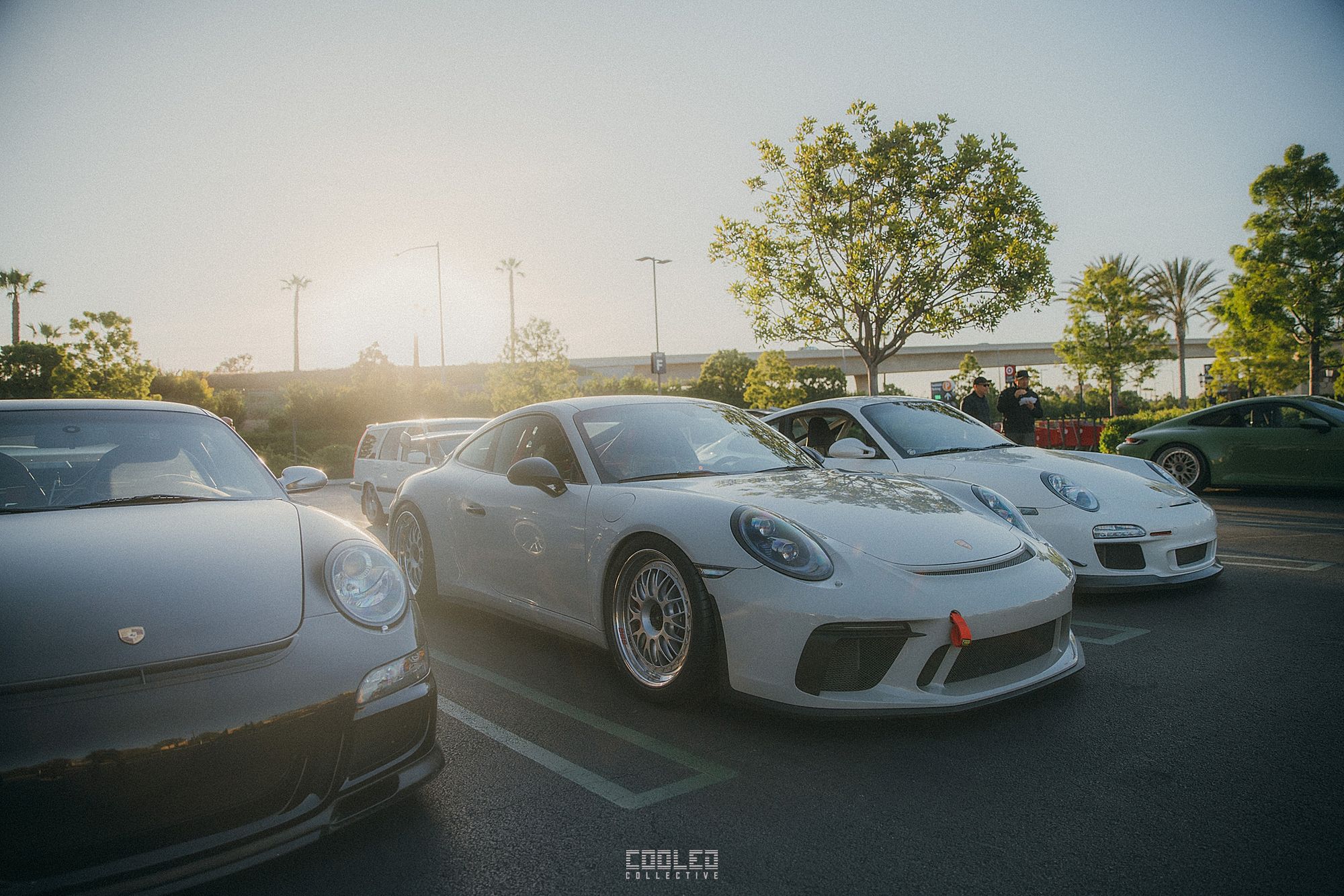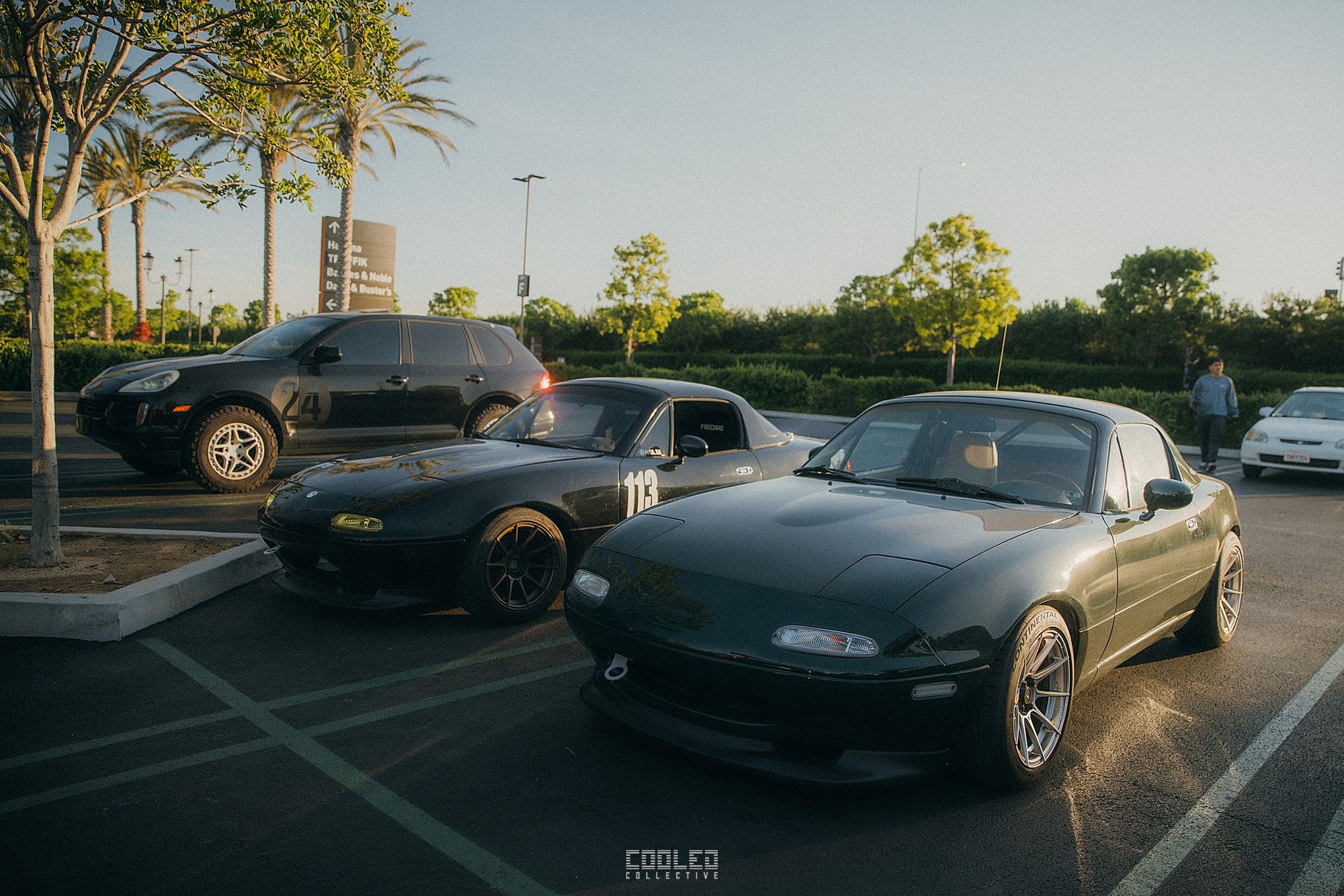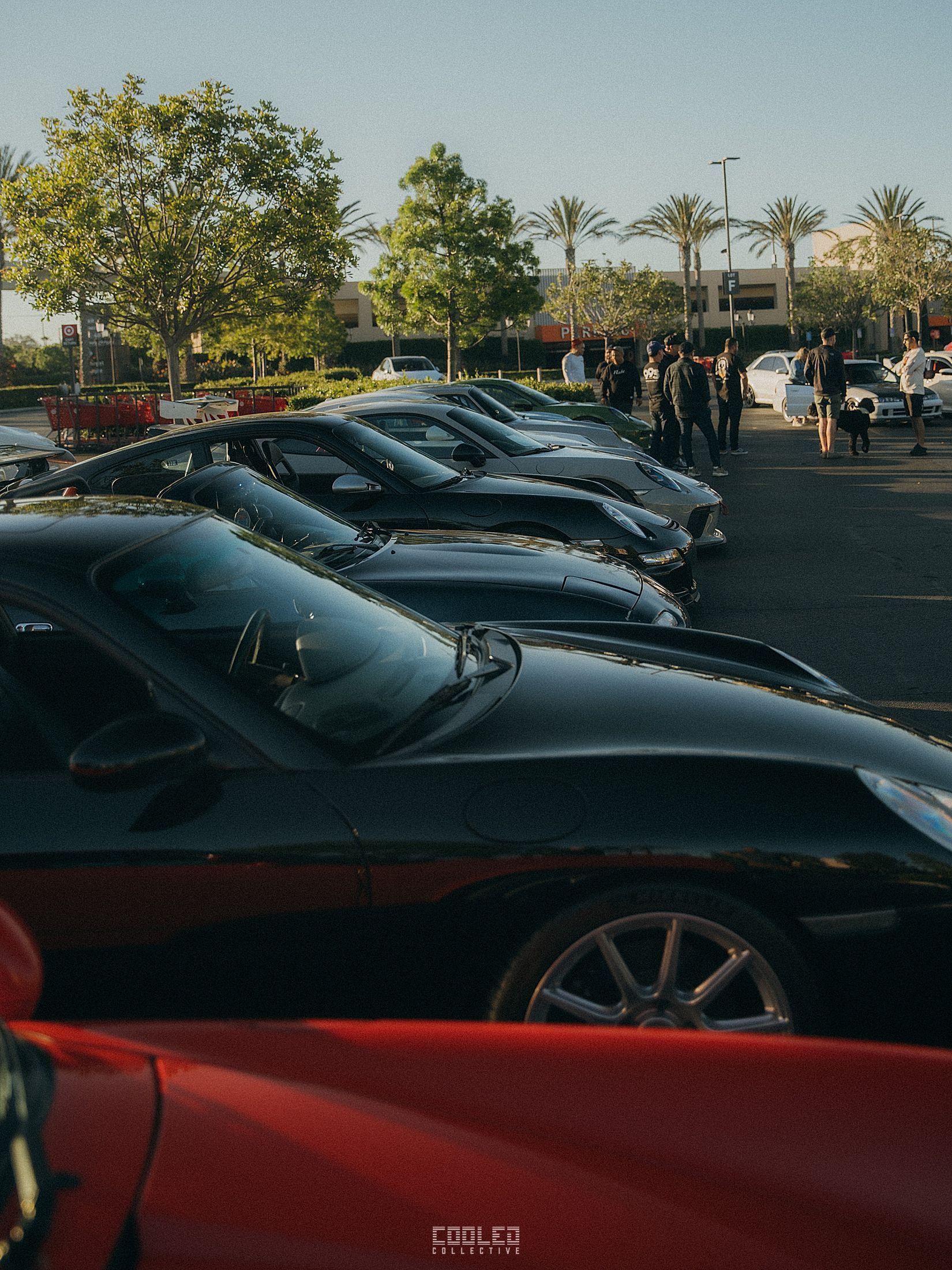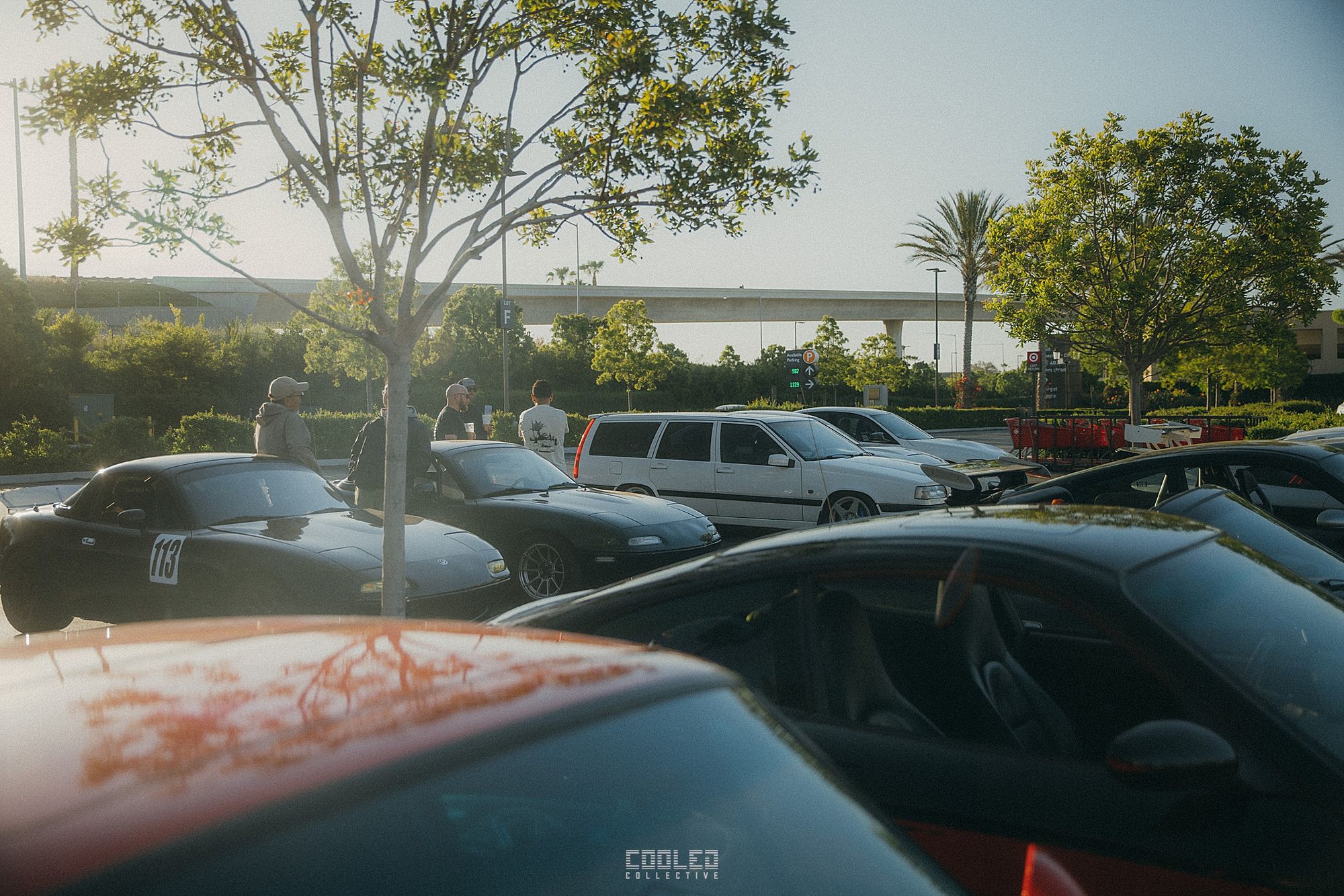 As we got close to the 7:30am departure time, security was swarming around us making sure we weren't gonna stay around longer than I already said we were. We tried to support the local businesses but they were all closed. So we all packed up and headed down the 5 fwy.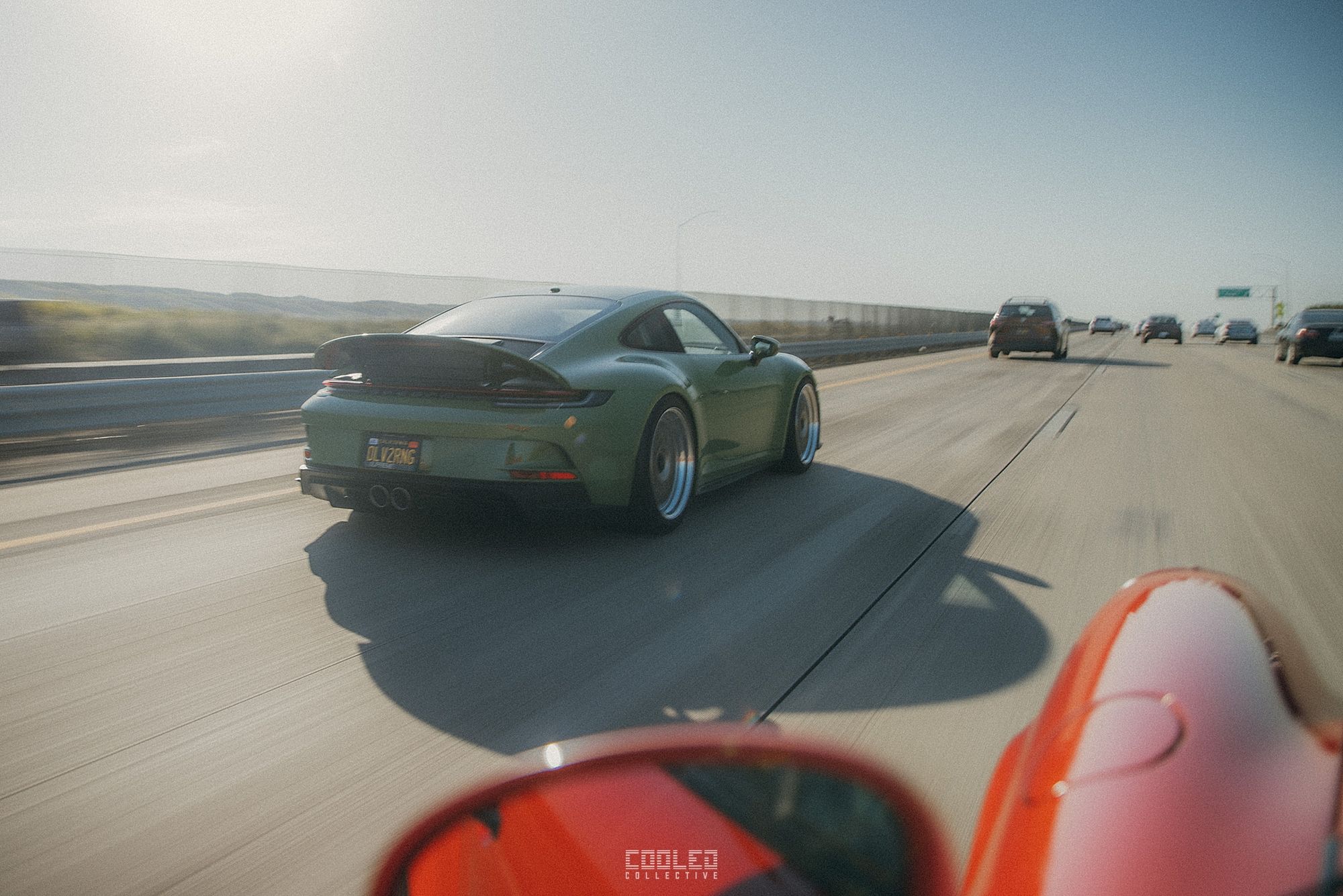 The struggle for me most of the time is being an enthusiast vs being a content creator and sometimes those two are conflicting. In order for me to document and drive, one or both of those things end up struggling. It has been a minute since I have done rollers while driving so I didn't get too many but Chris's 992 back end had me drooling too much.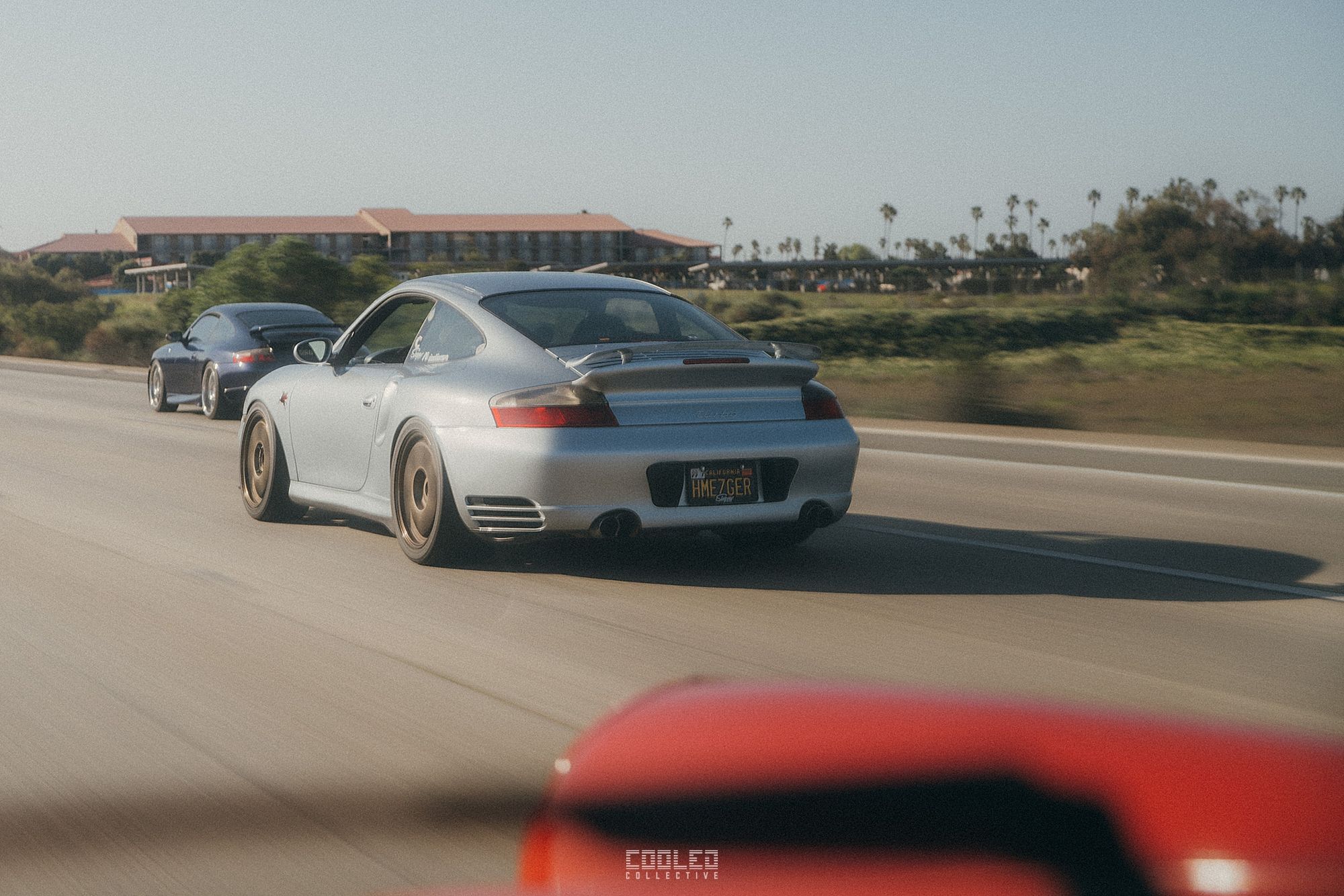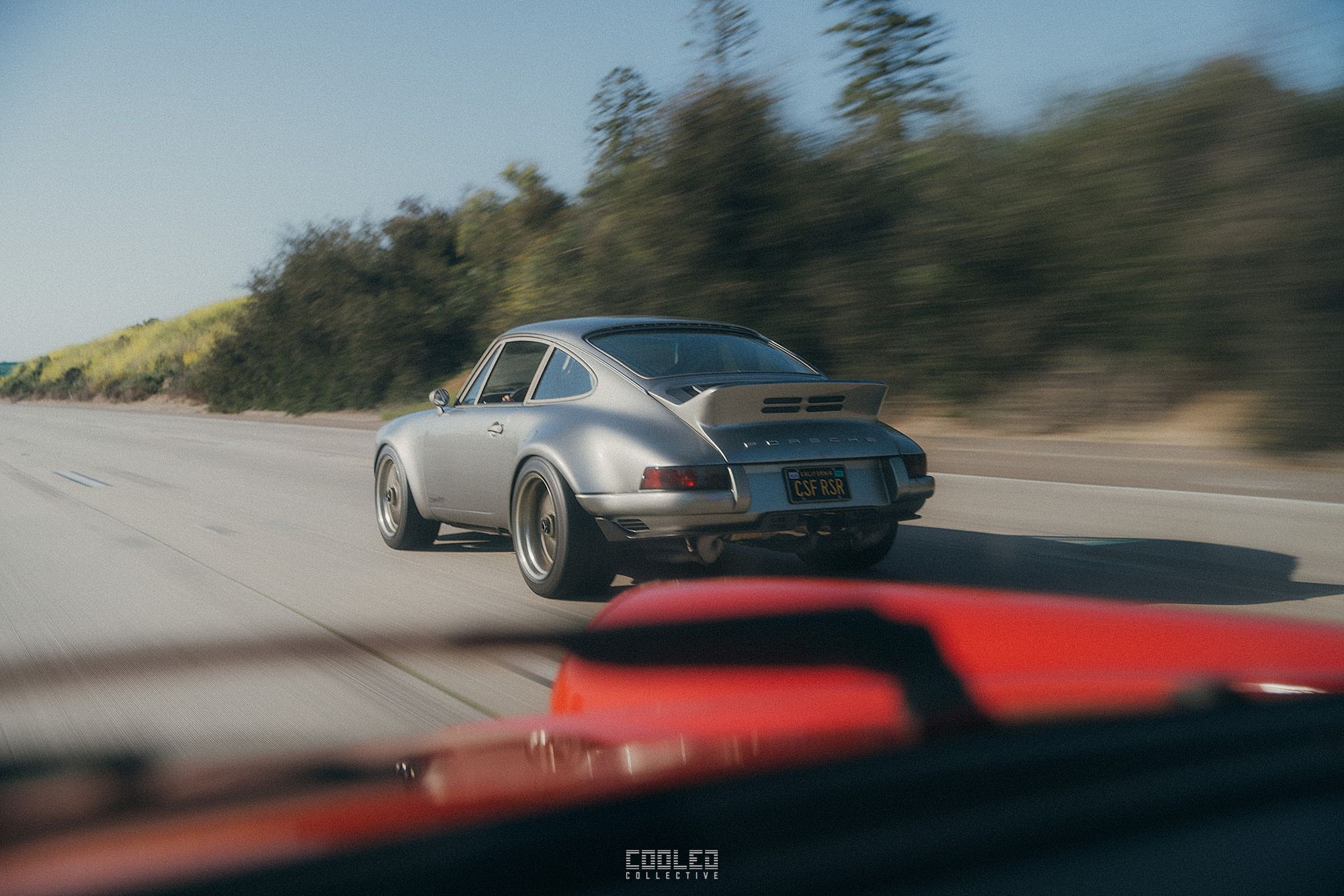 If you have never driven in a caravan before, you will never forget the first time you do. Especially when everyone has similar driving styles and keep pace. Some caravans get reckless but our group did a good job keep a spirited pace lol. We had a lot of well sorted cars and good mix of power so the vibe was amazing.
Our second stop of the day was at the beautiful Rancho Santa Fe Cars and Coffee which is probably my favorite Cars and Coffee events in all of California. A gorgeous town with Monterey Car Week vibes every single Saturday. You will get a ton of mixture of cars but most are German and Italian exotics.
Once again, I was more in the spirit of being a participant so I didn't grab too many photos but you can see more of the vibe when the vlog goes up.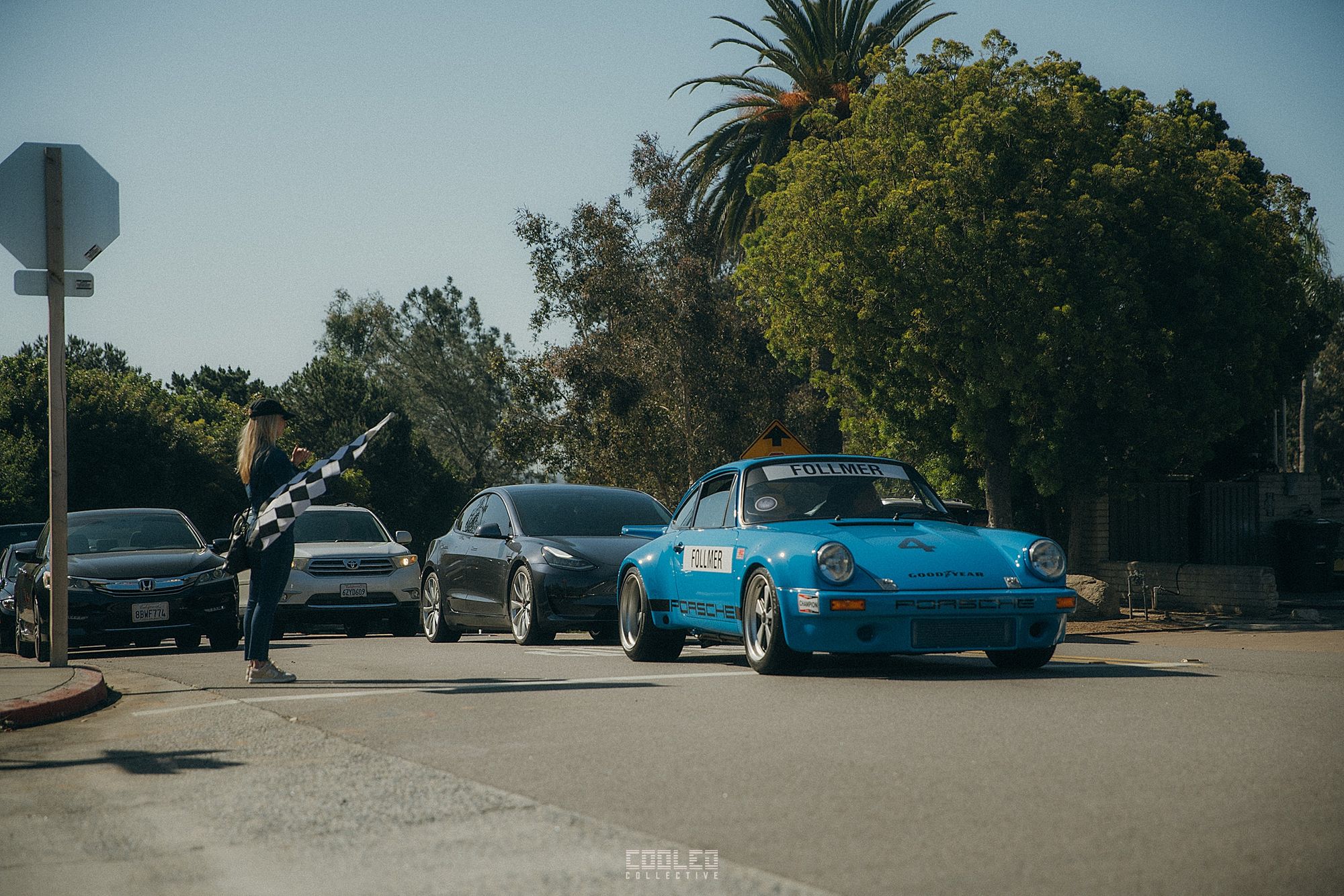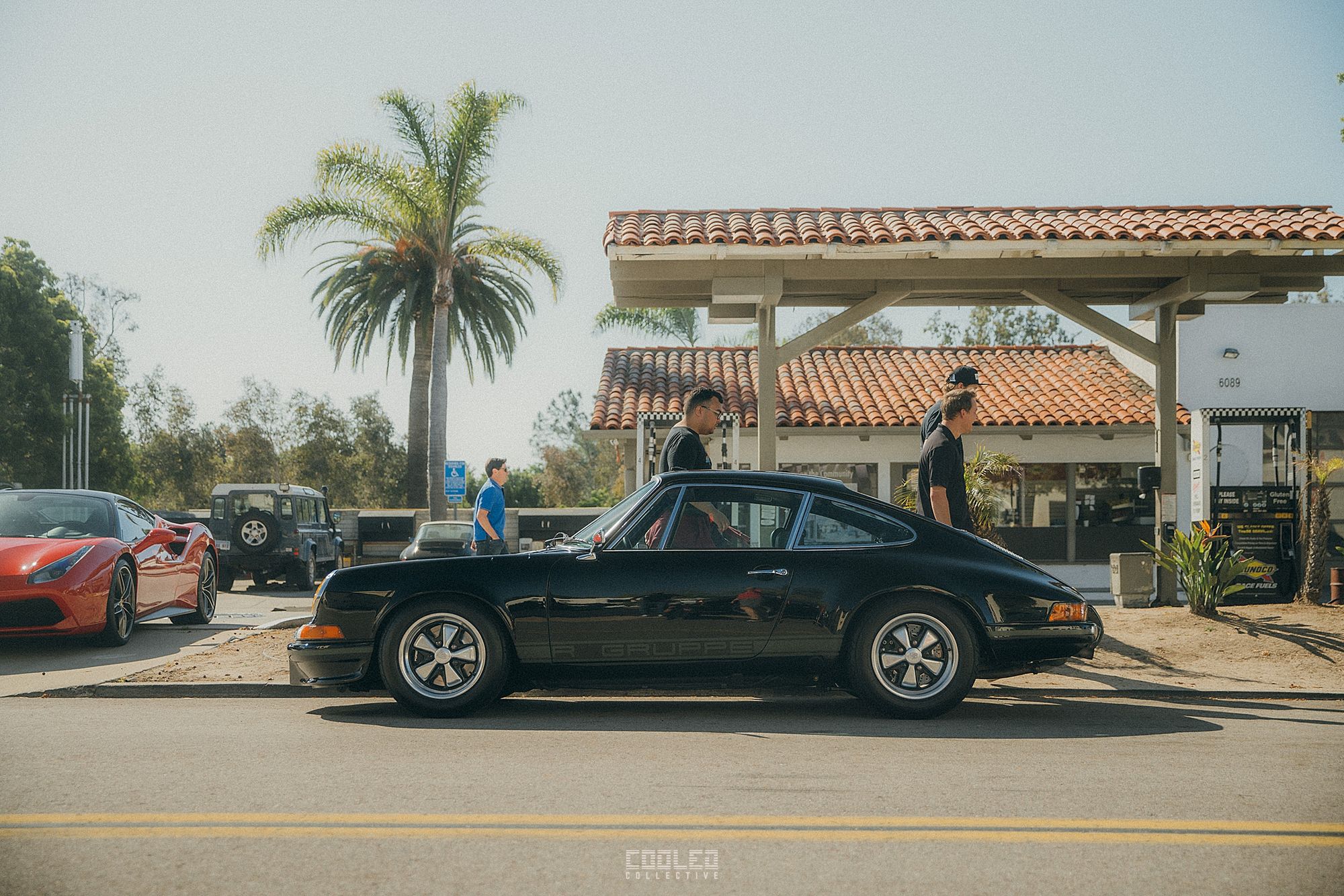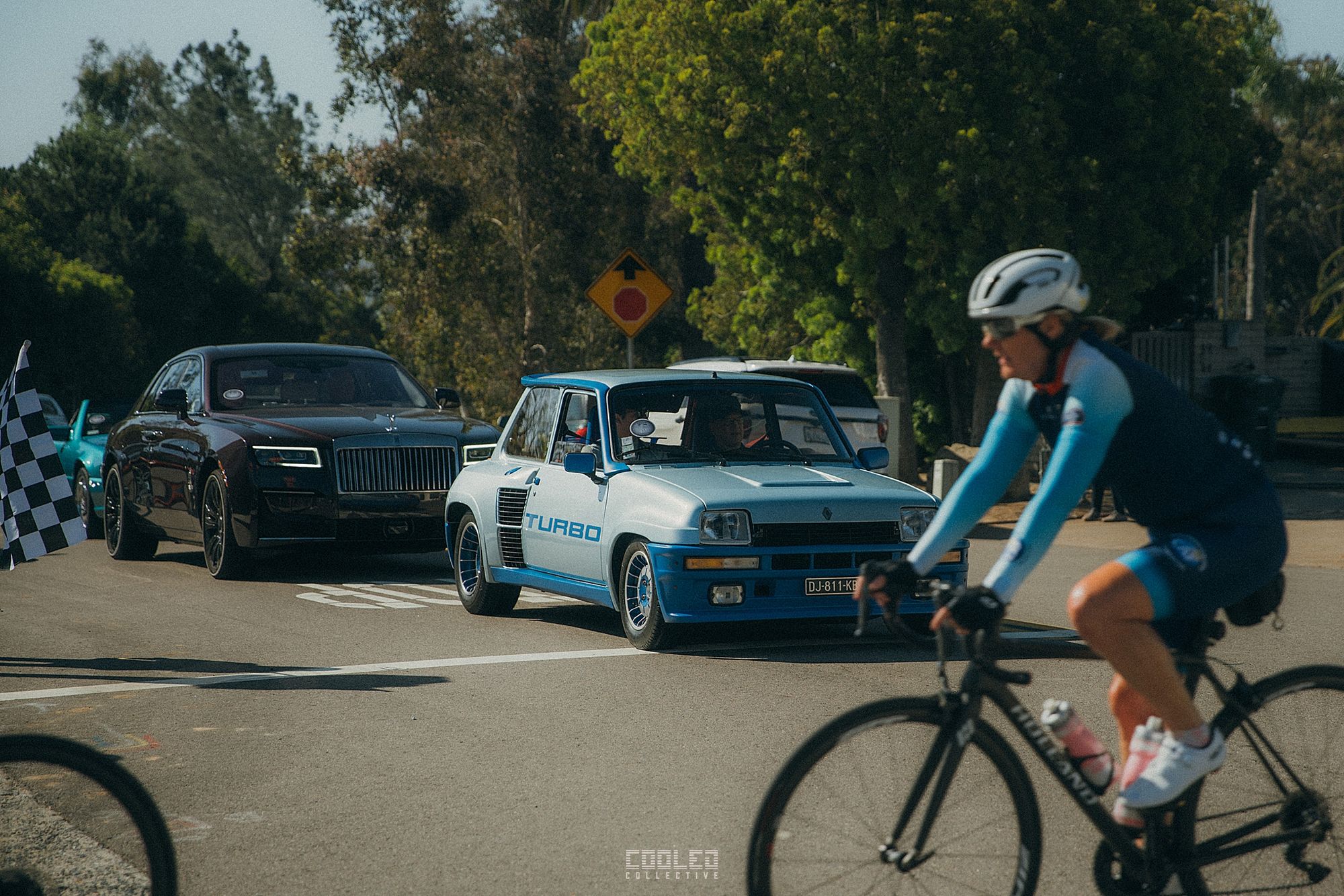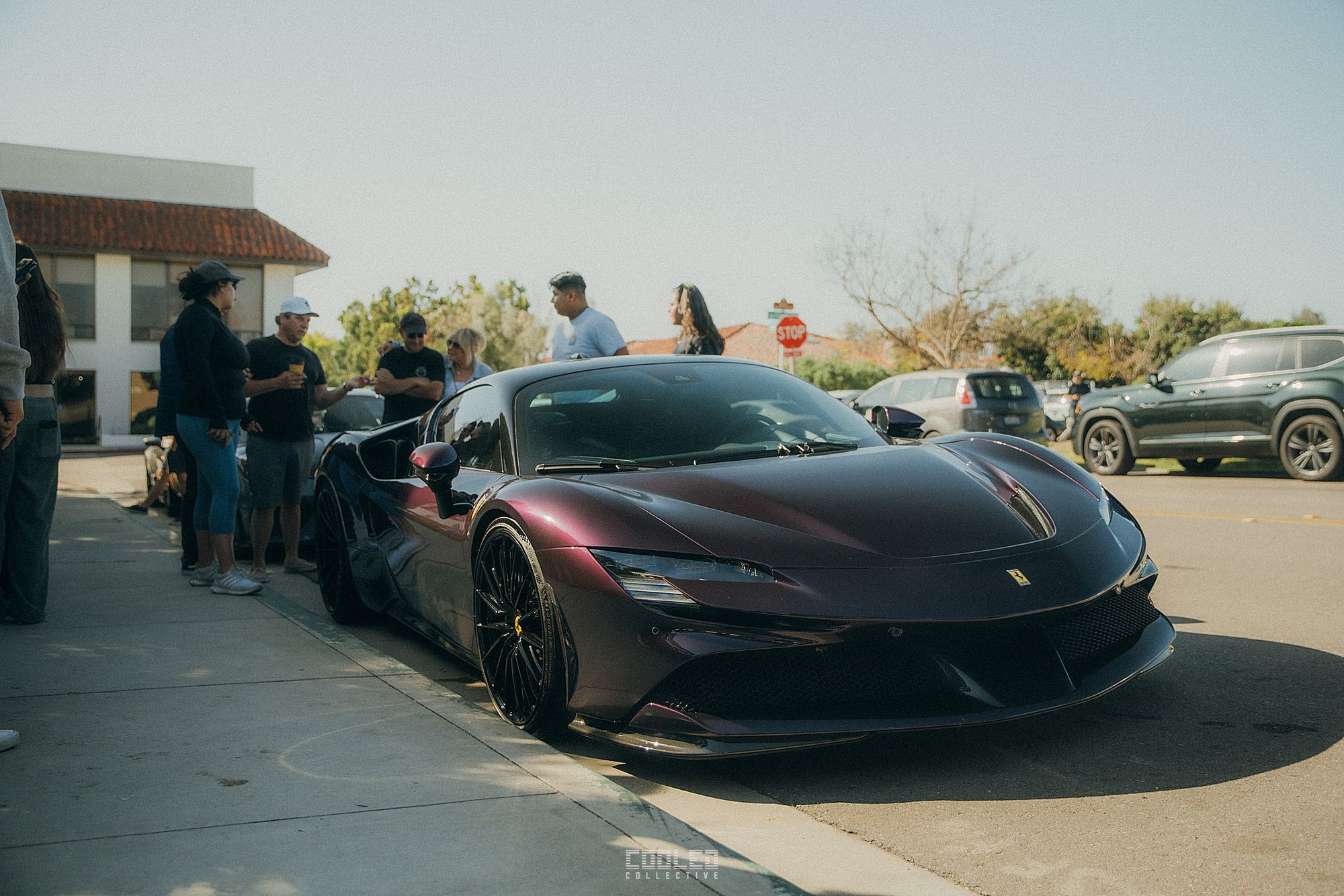 One of the more interesting cars that came out was this Czinger 21C fully carbon and aluminum 3d printed car with a cockpit for two people. With a price tag of $2,000,000 and 1300whp, it had a lot of curious lookers hanging out and asking about it.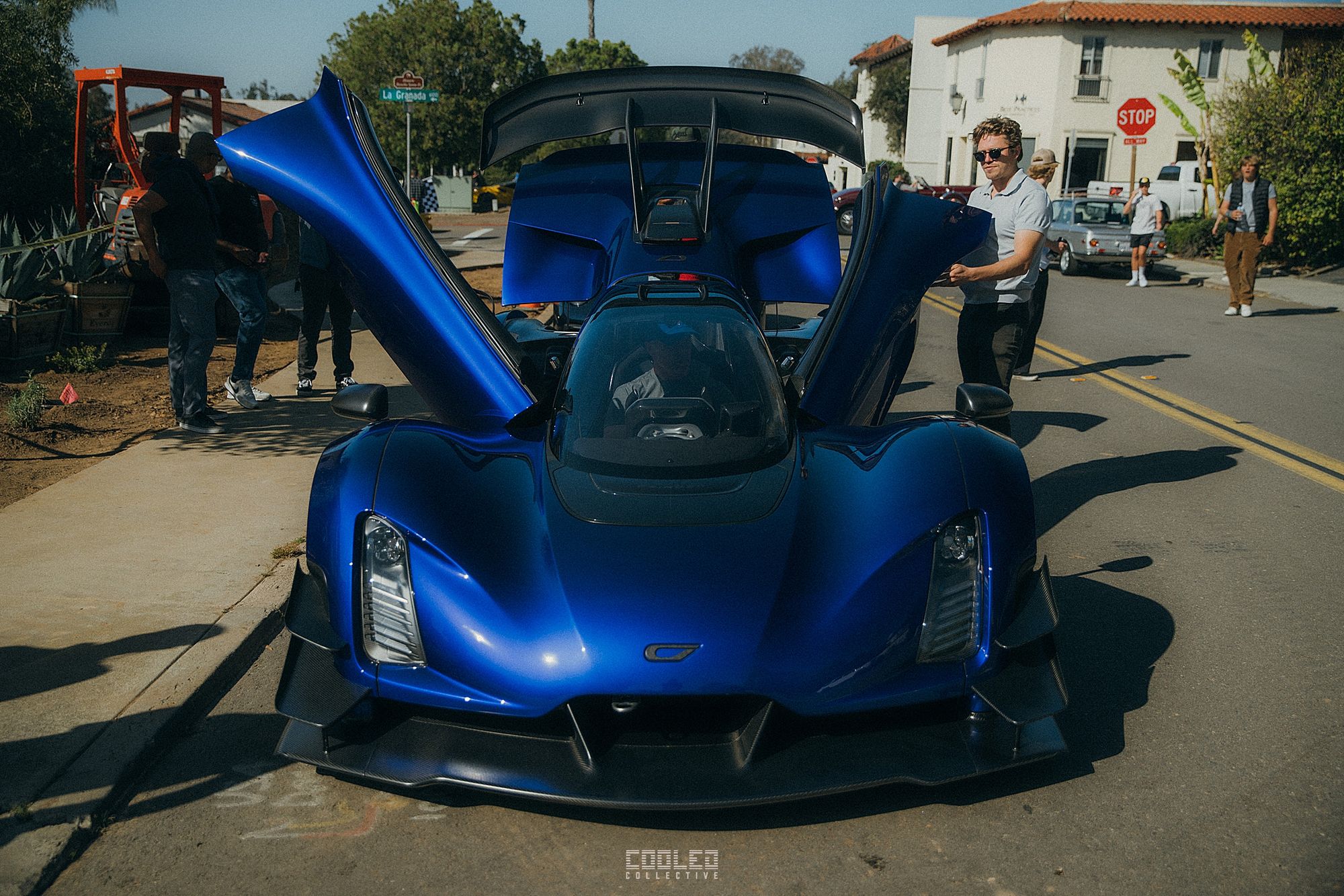 We hung out for 90 mins and then headed off to do some canyon carving at one of my favorite mountain roads, Palomar Mountain which was about an hour away. If you look at the map below, you can see just how twisty this road is and the joy it brings to people who love to drive. I was pretty focused driving this section so I grabbed a few video clips but no photos of this part.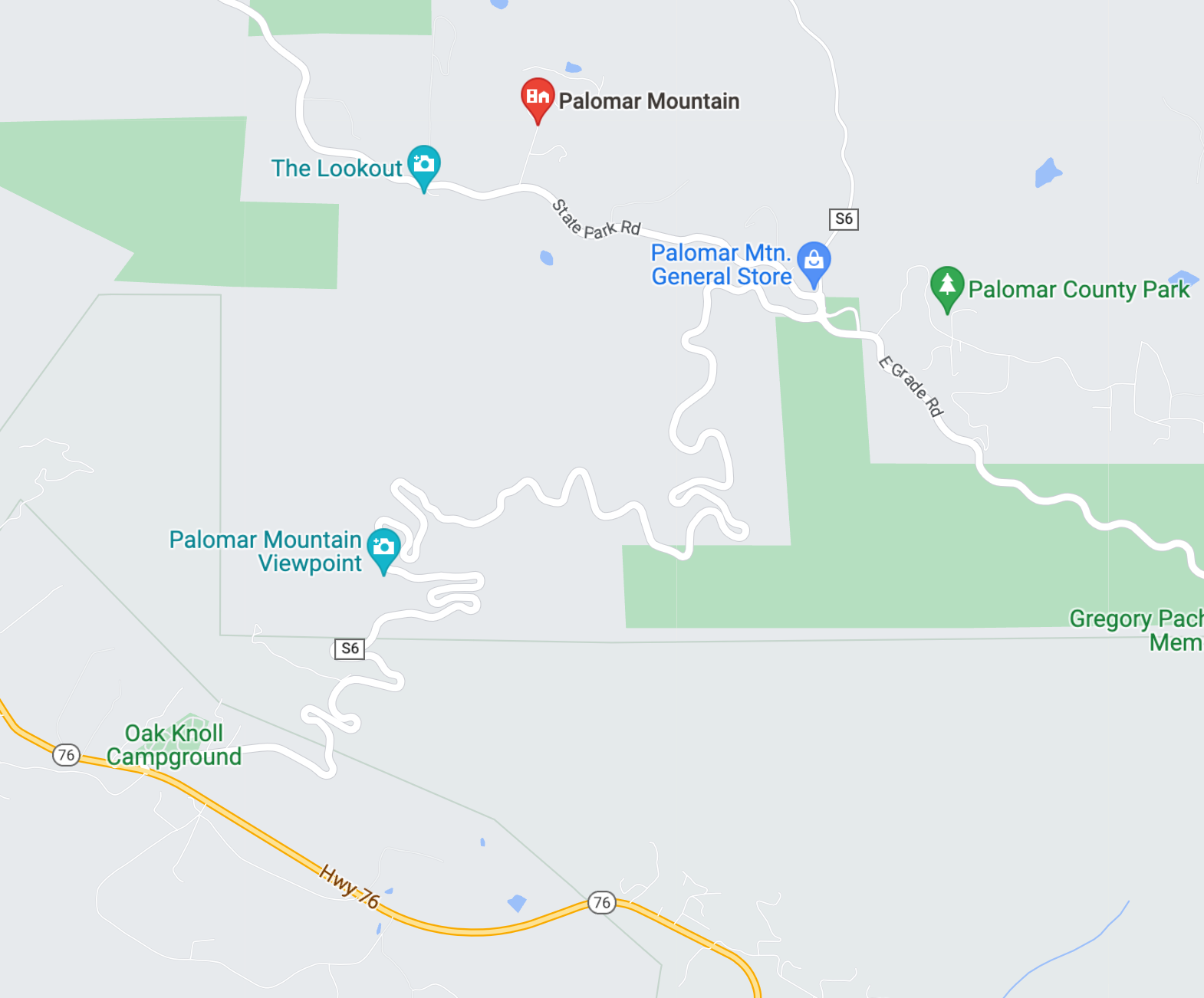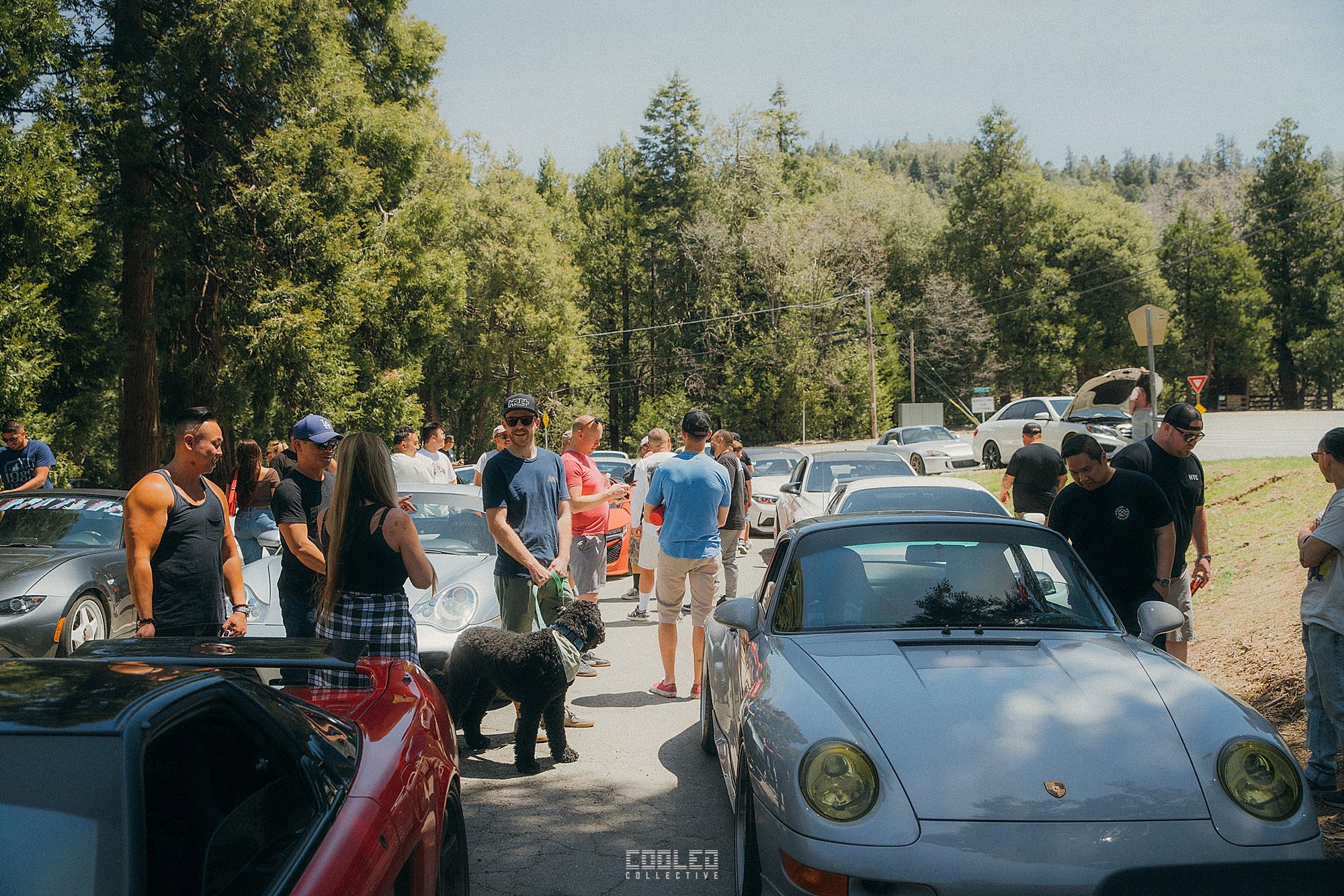 Once we got to the General Store area, we pulled off for a quick break and photo op. You can see everyone here talking about their own experiences driving up the road. Nothing but smiles here. Also, Julio who brought up his Mark IV Supra and scaring the shit out of everyone as his Mark IV Supra had some aggressive backfire notes from the exhaust lol.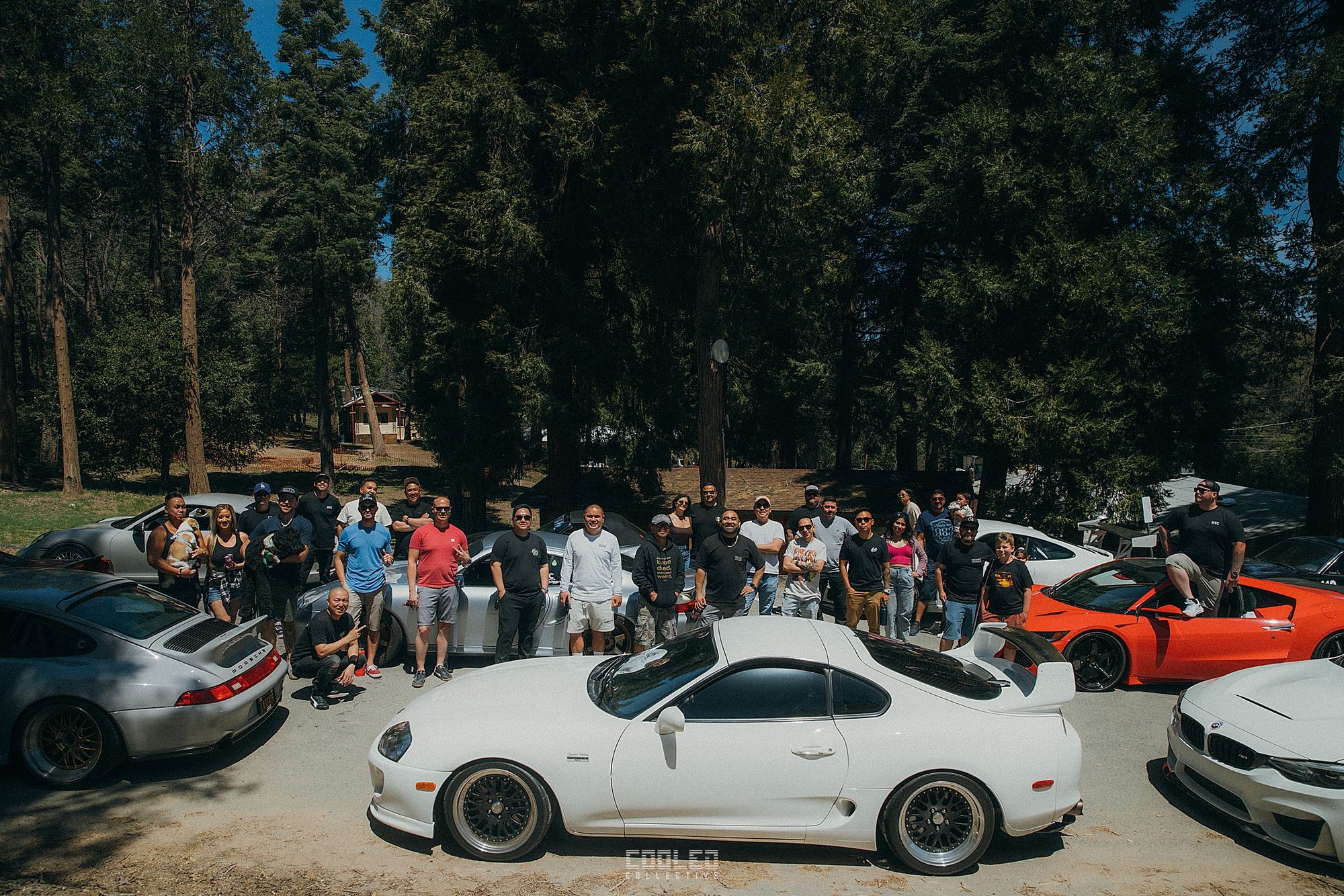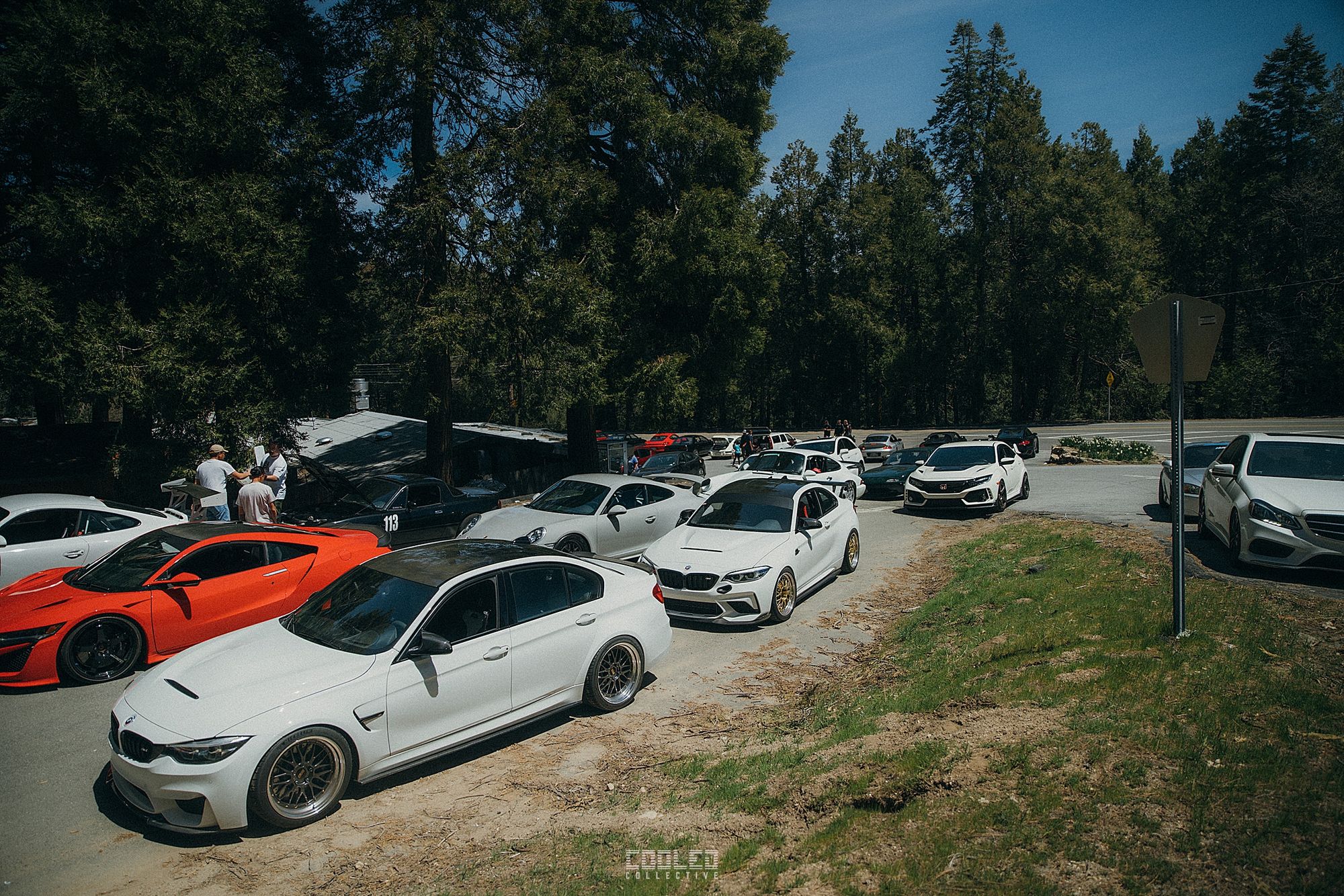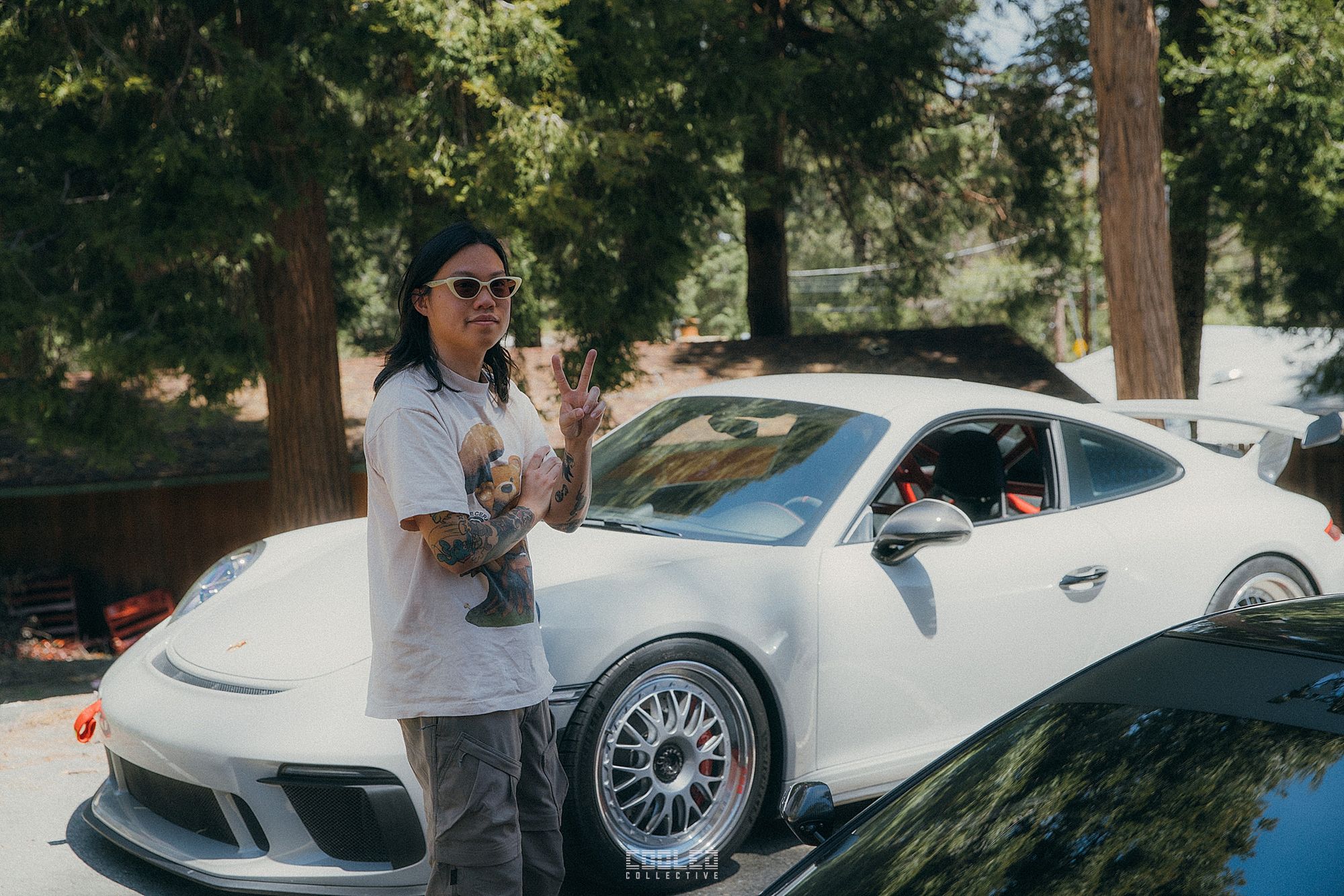 Shortly after, we headed to the small town of Julian to eat lunch at the Julian Beer Co and headed down the mountain. The drive down we took a different road that isn't as windy but still very spirited.
At the end of the road, I jumped out and grabbed a shot of group just finishing up the route.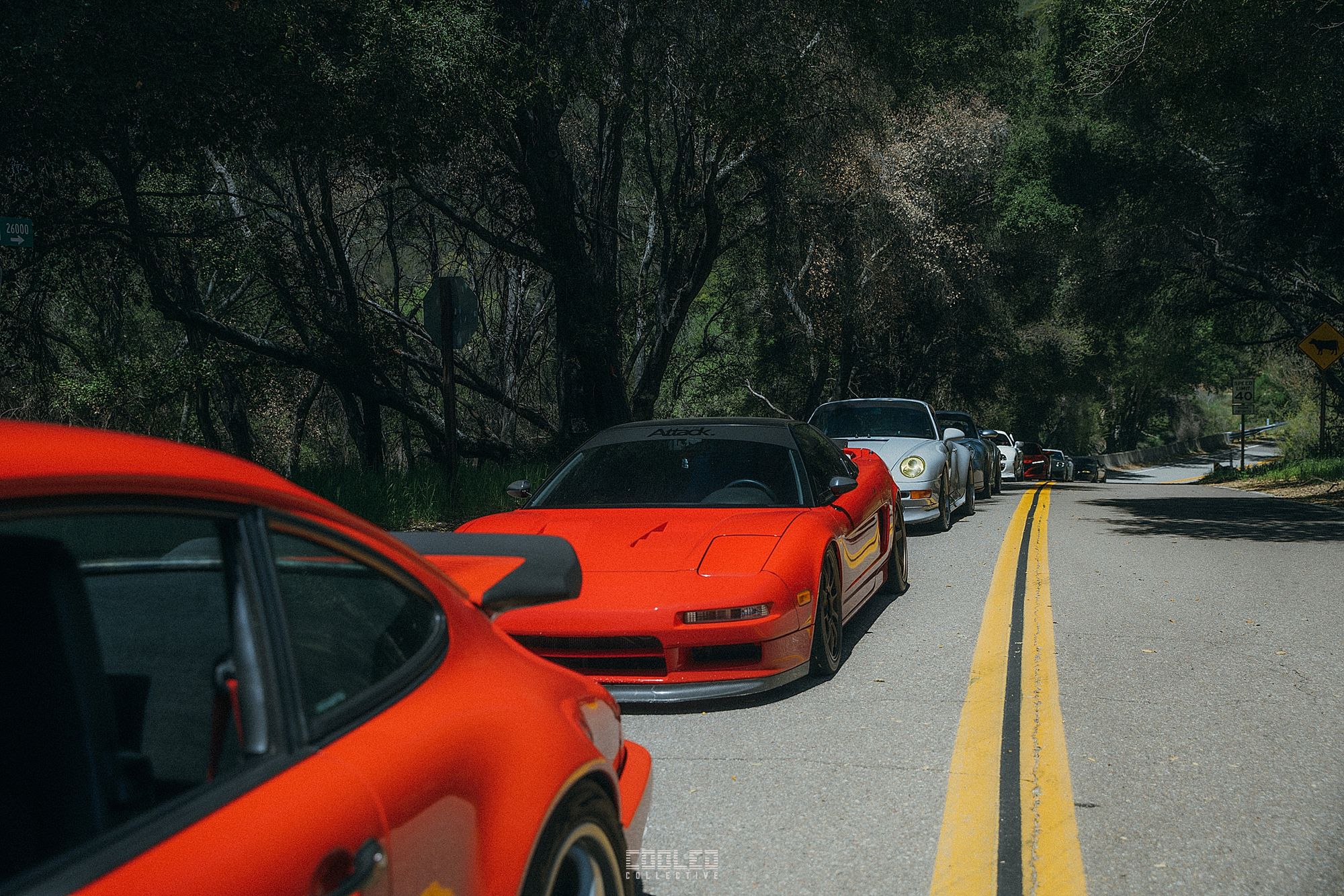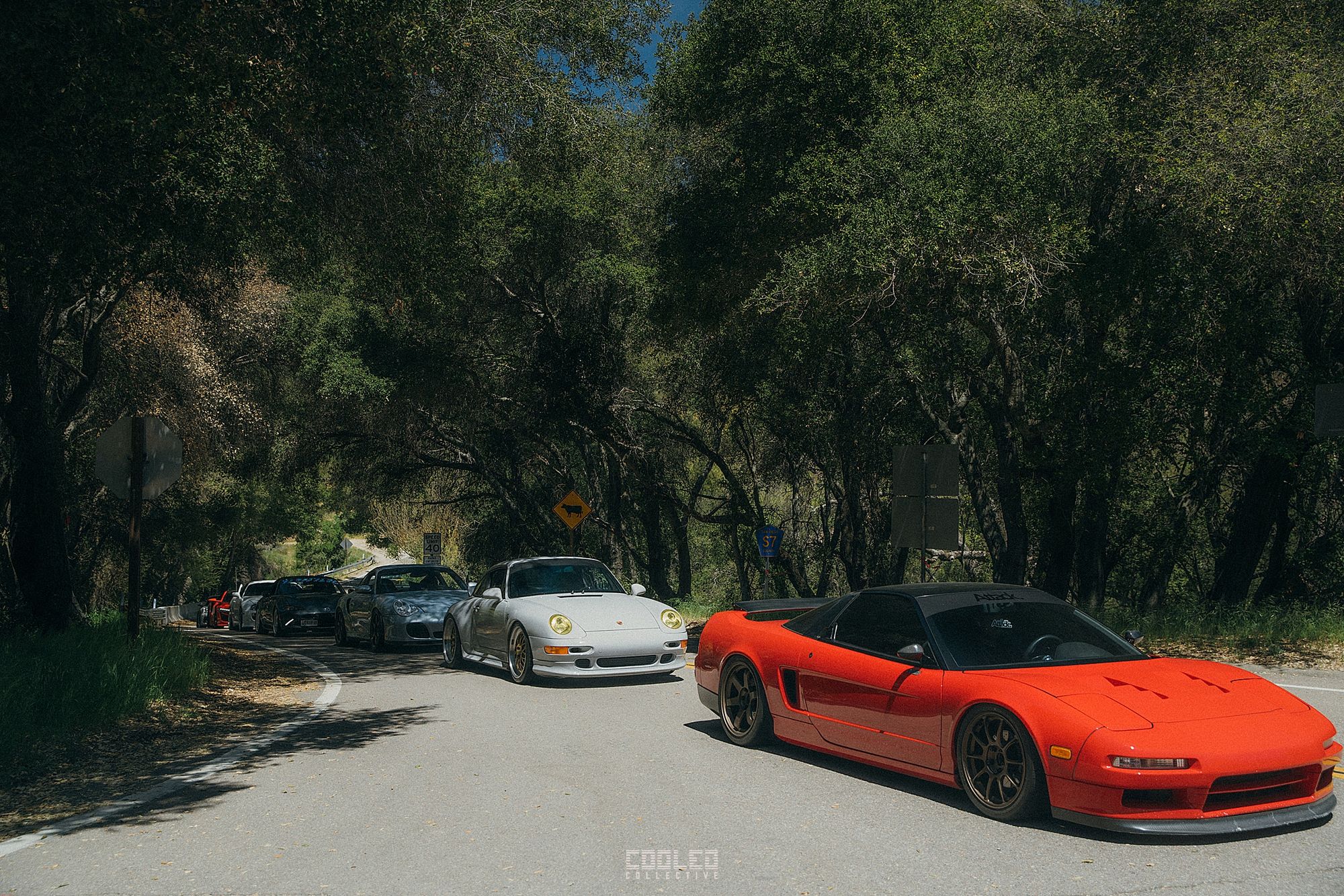 Julian is a small mountain town, although I don't think it is in the mountains from what I have been told. If you are ever in the area, Julian Beer Co has awesome food and is a great value as their portions are huge. They have pizza, bbq, beer and that pretty much makes anyone happy!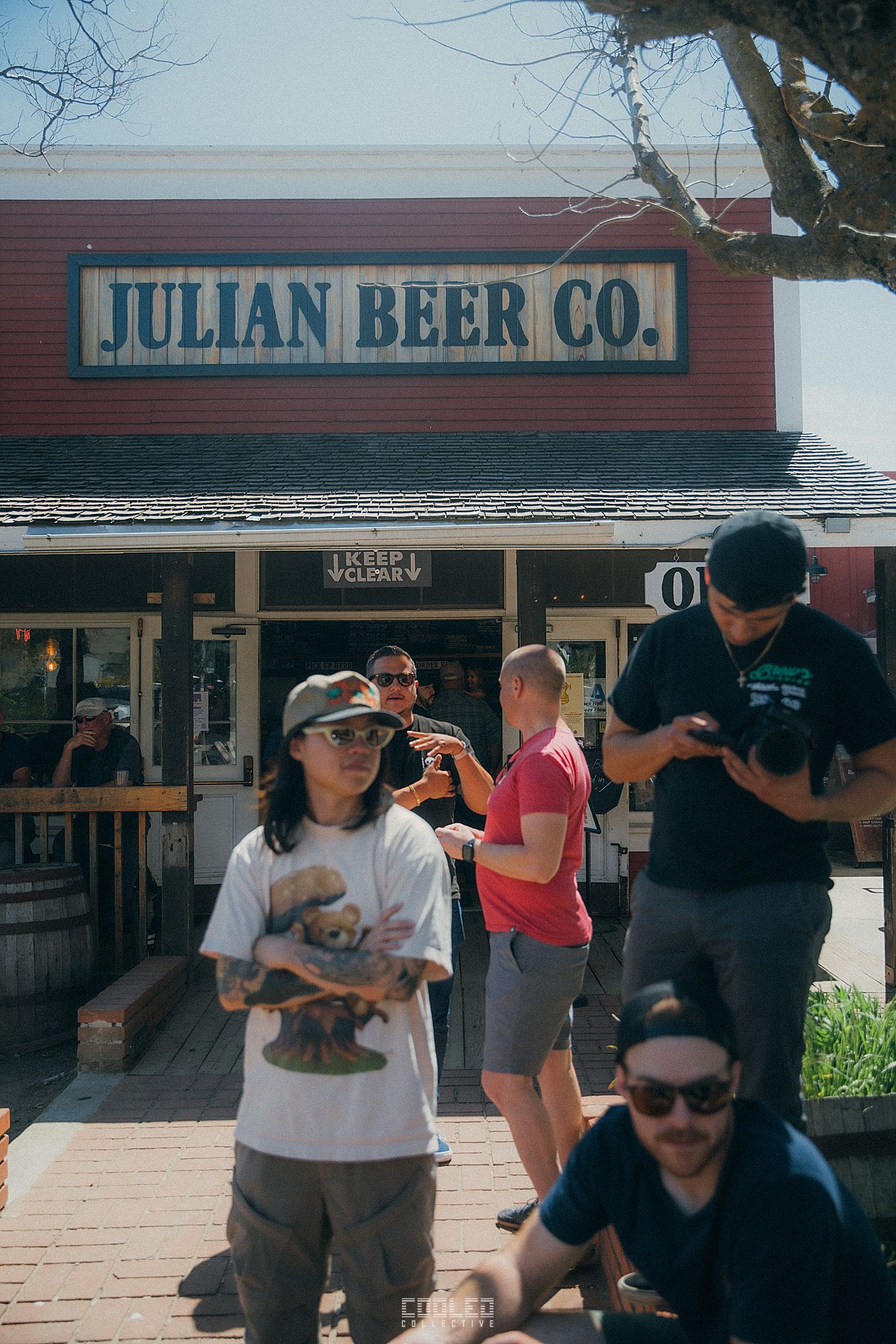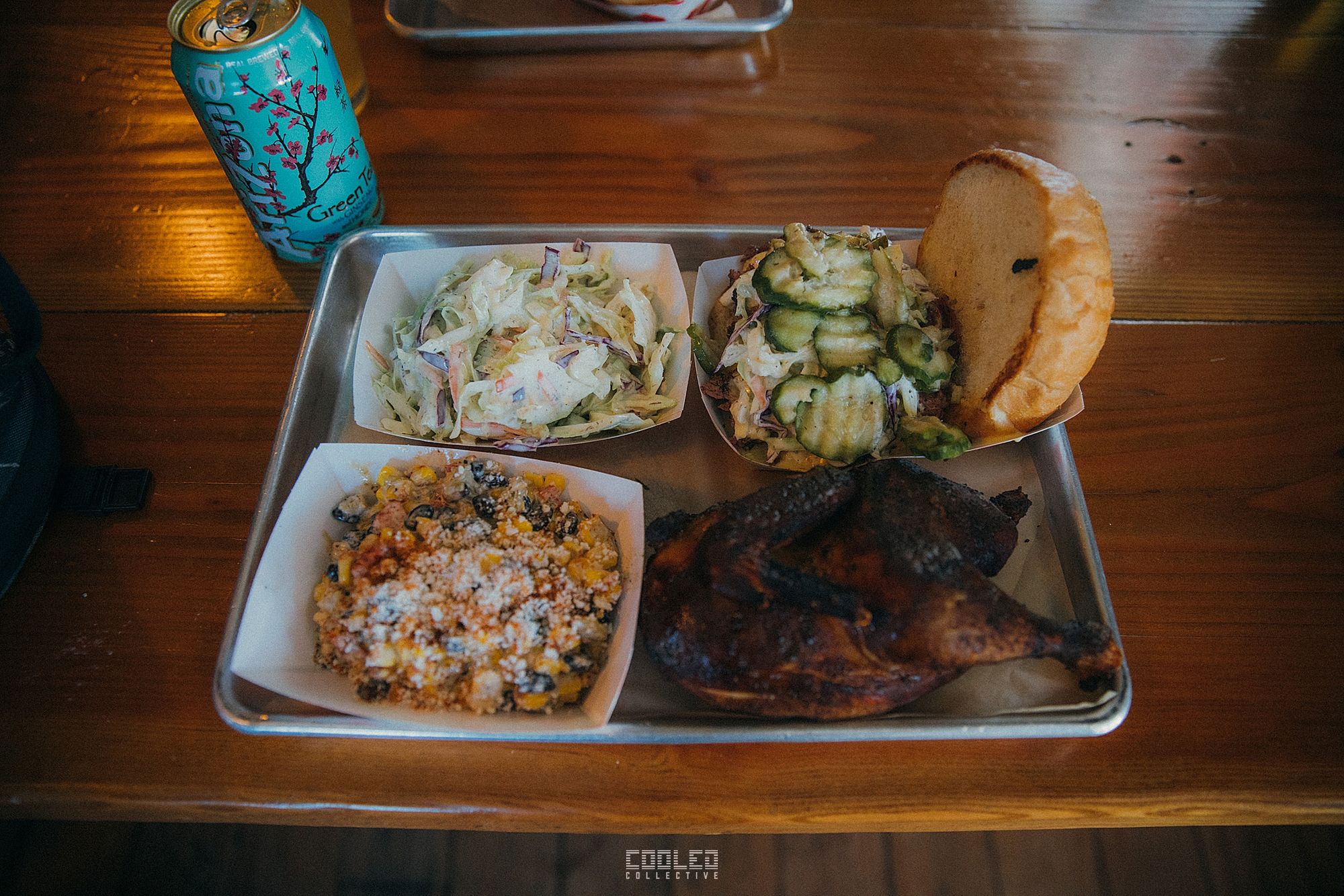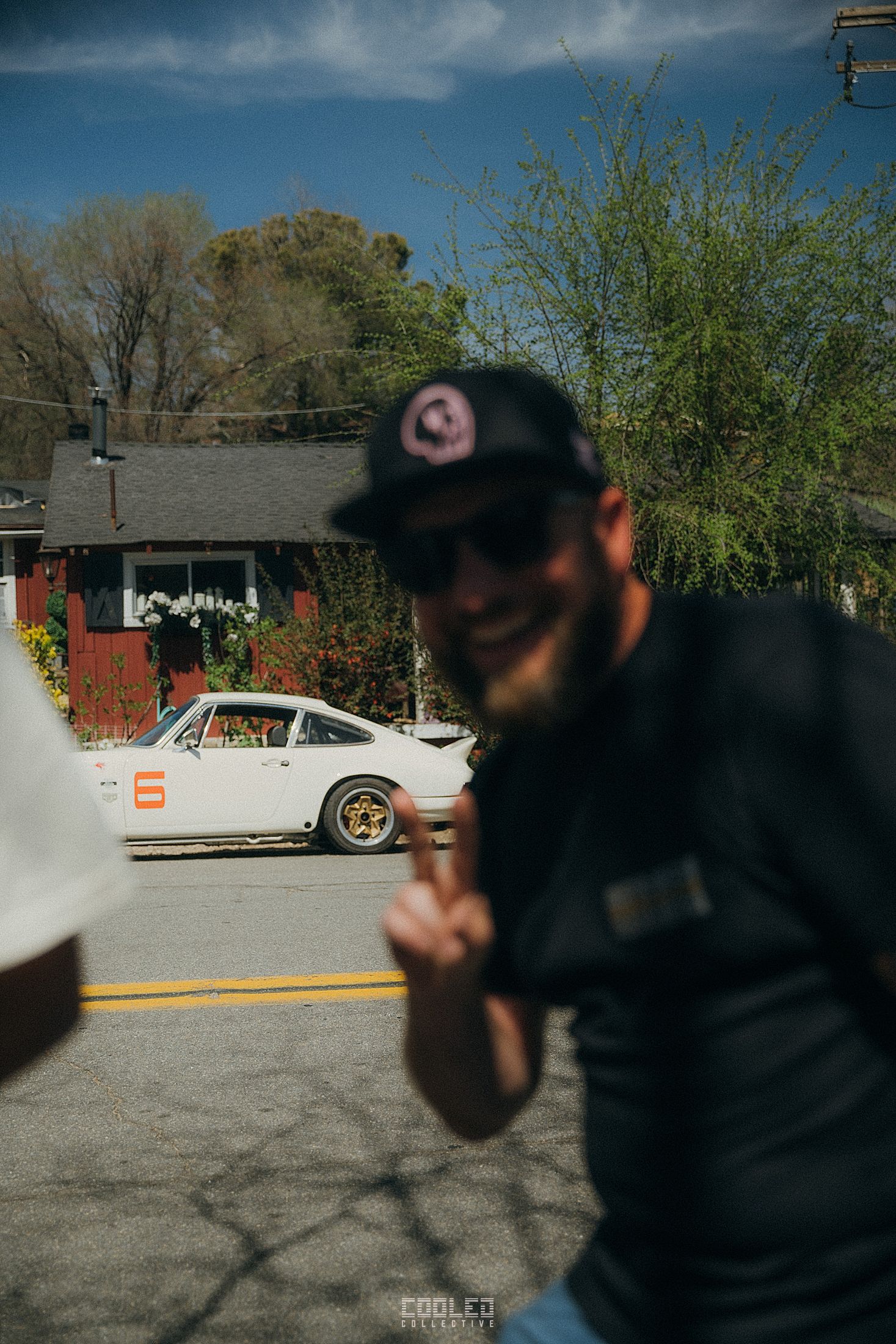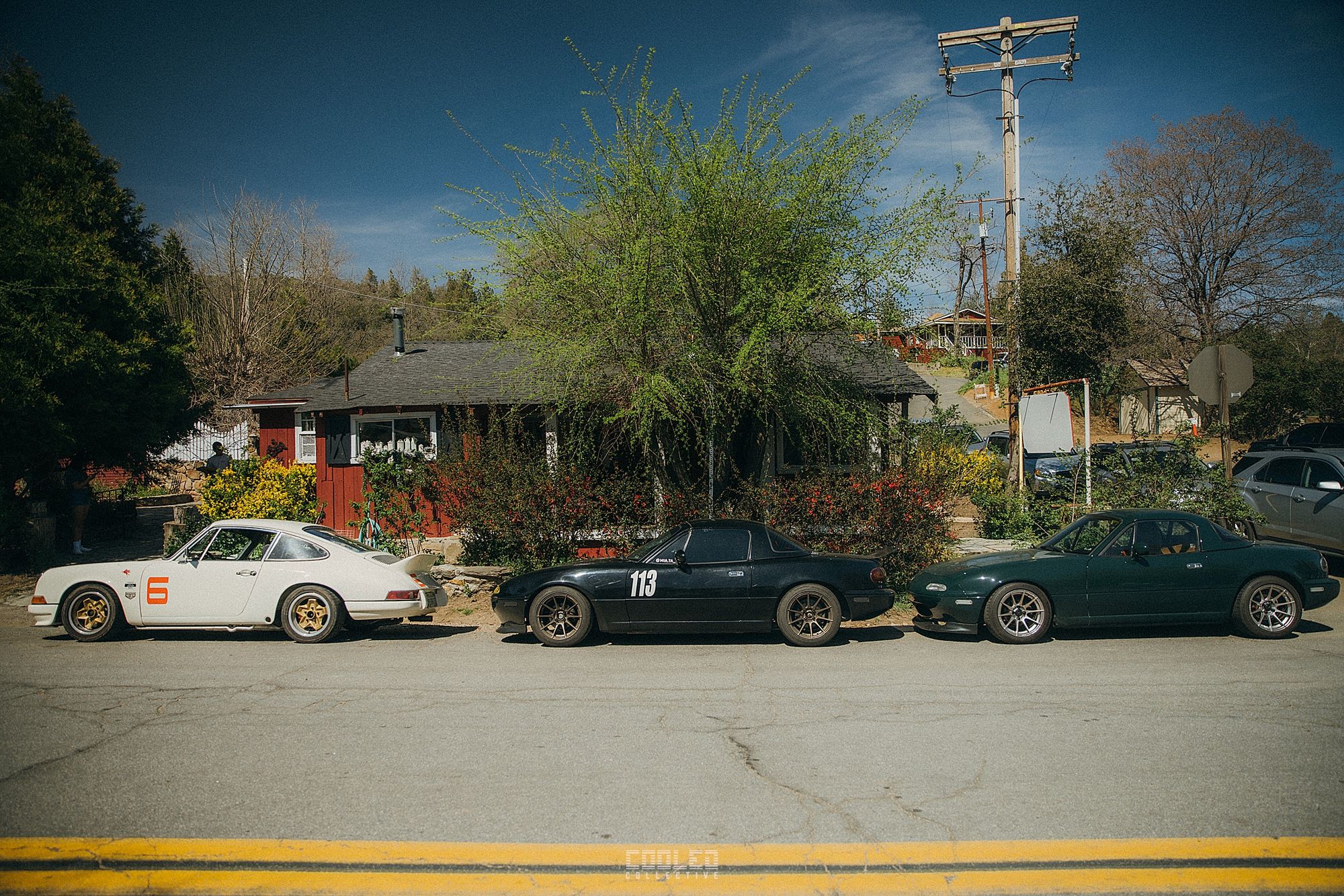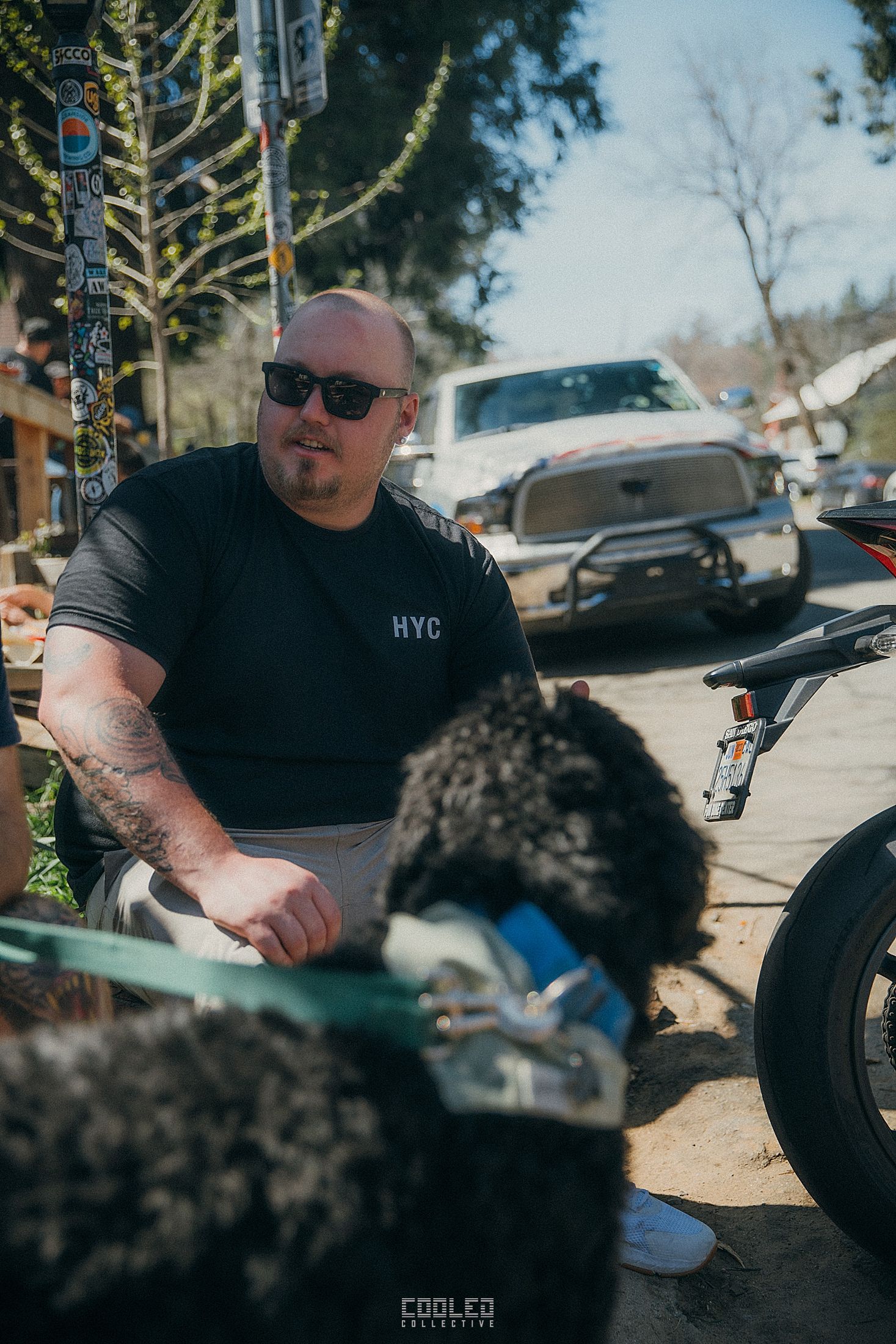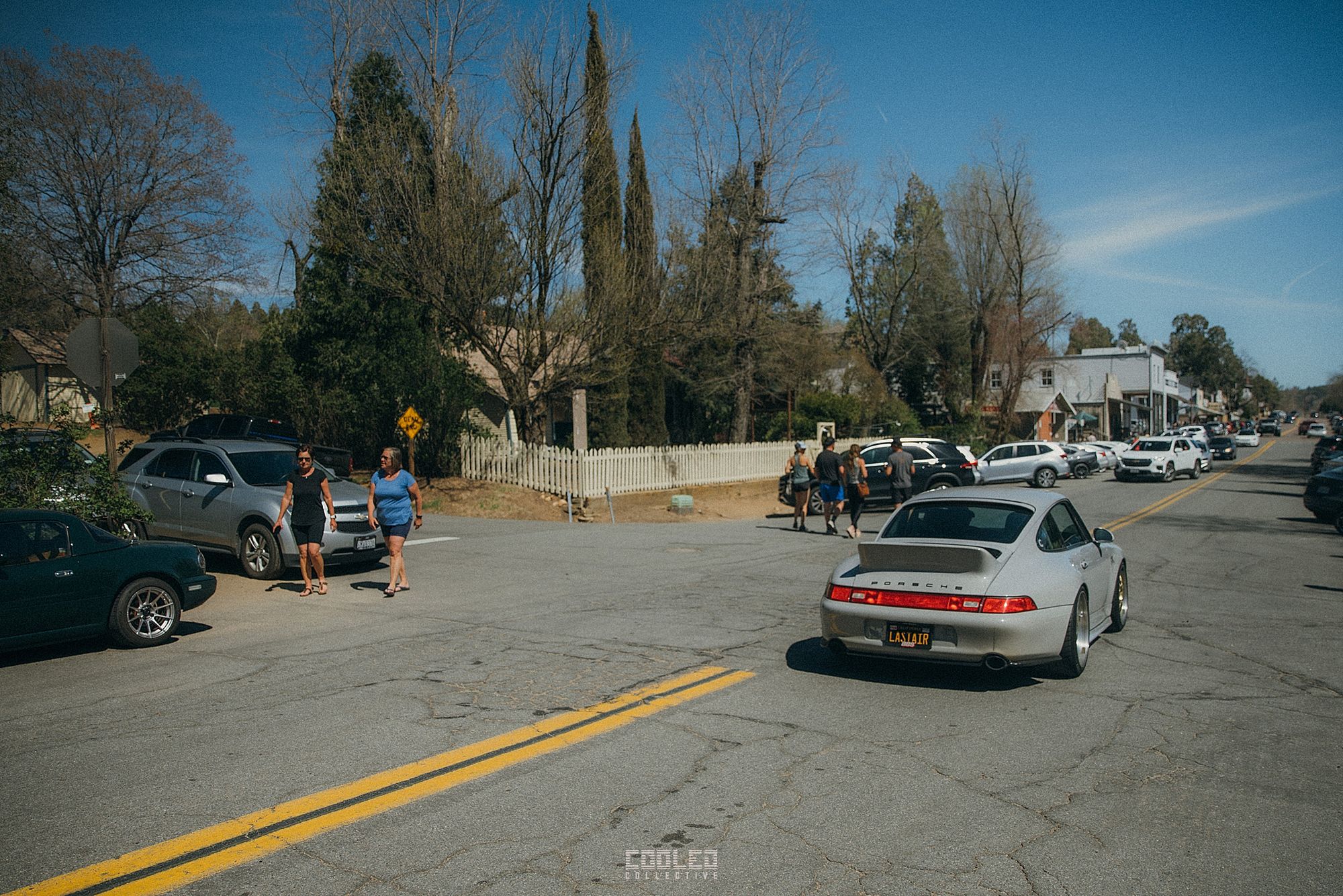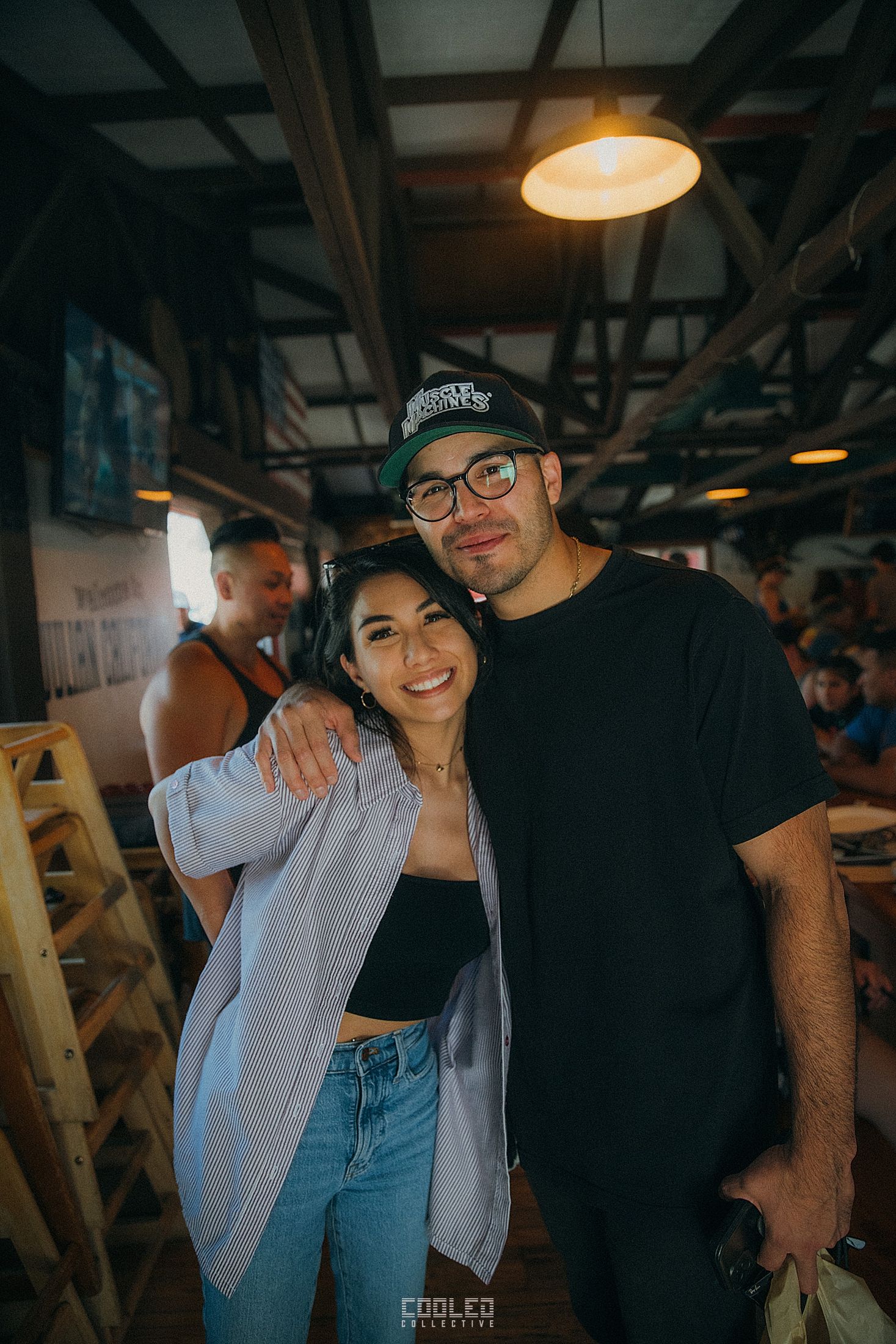 After lunch, I had to make a hard decision about if we were going to venture to Borrego Springs. You see, in Julian, the weather was 75 degrees and perfect but in the desert, it was close to 100 degrees! However I decided that we should stick with the program and make the trek because suffering as a group is always the move lol.
We pulled up to the nearest gas station to fuel up and essential for the turbo guys like Gabe who get 11mpg and has a tiny tank.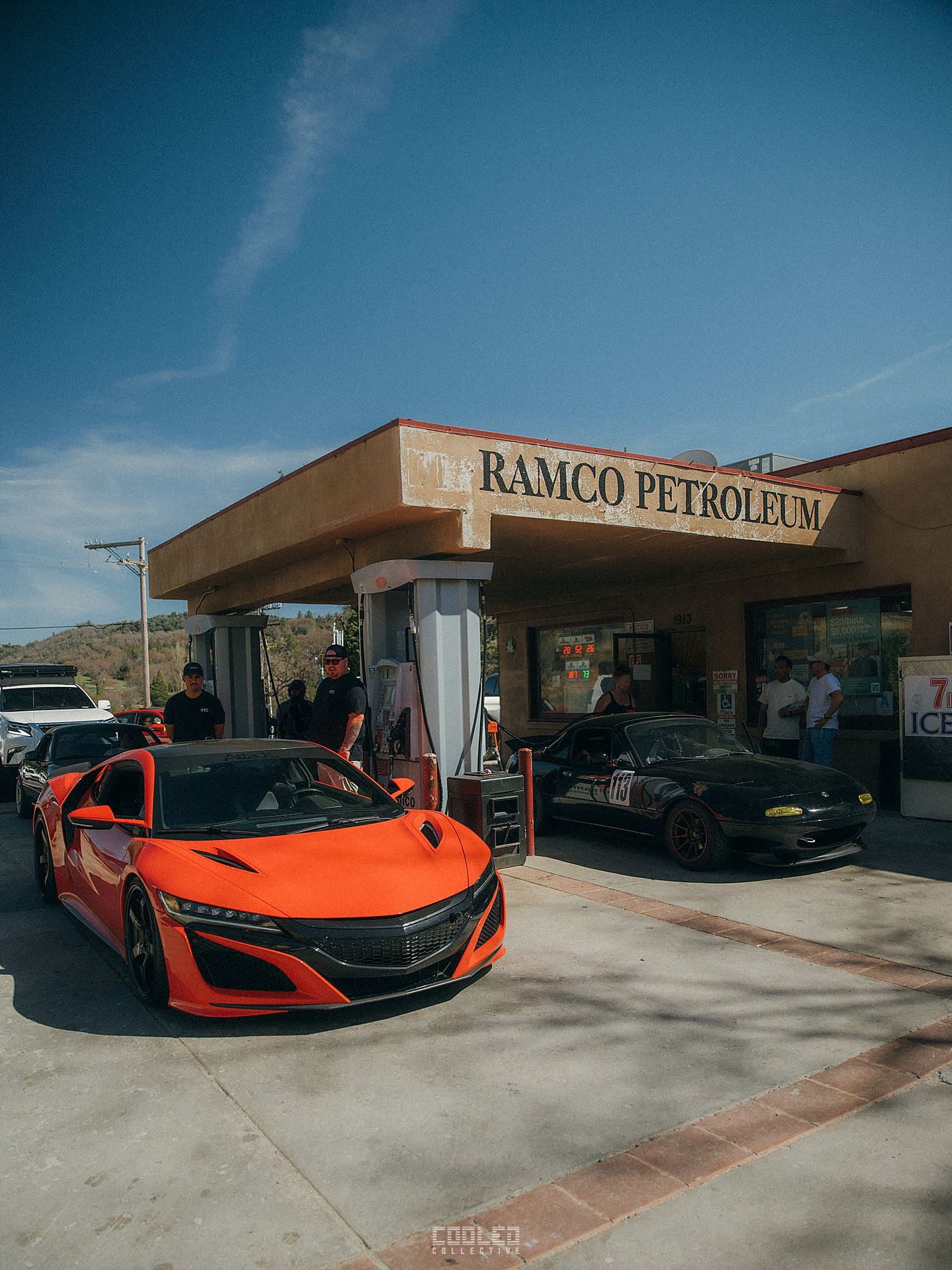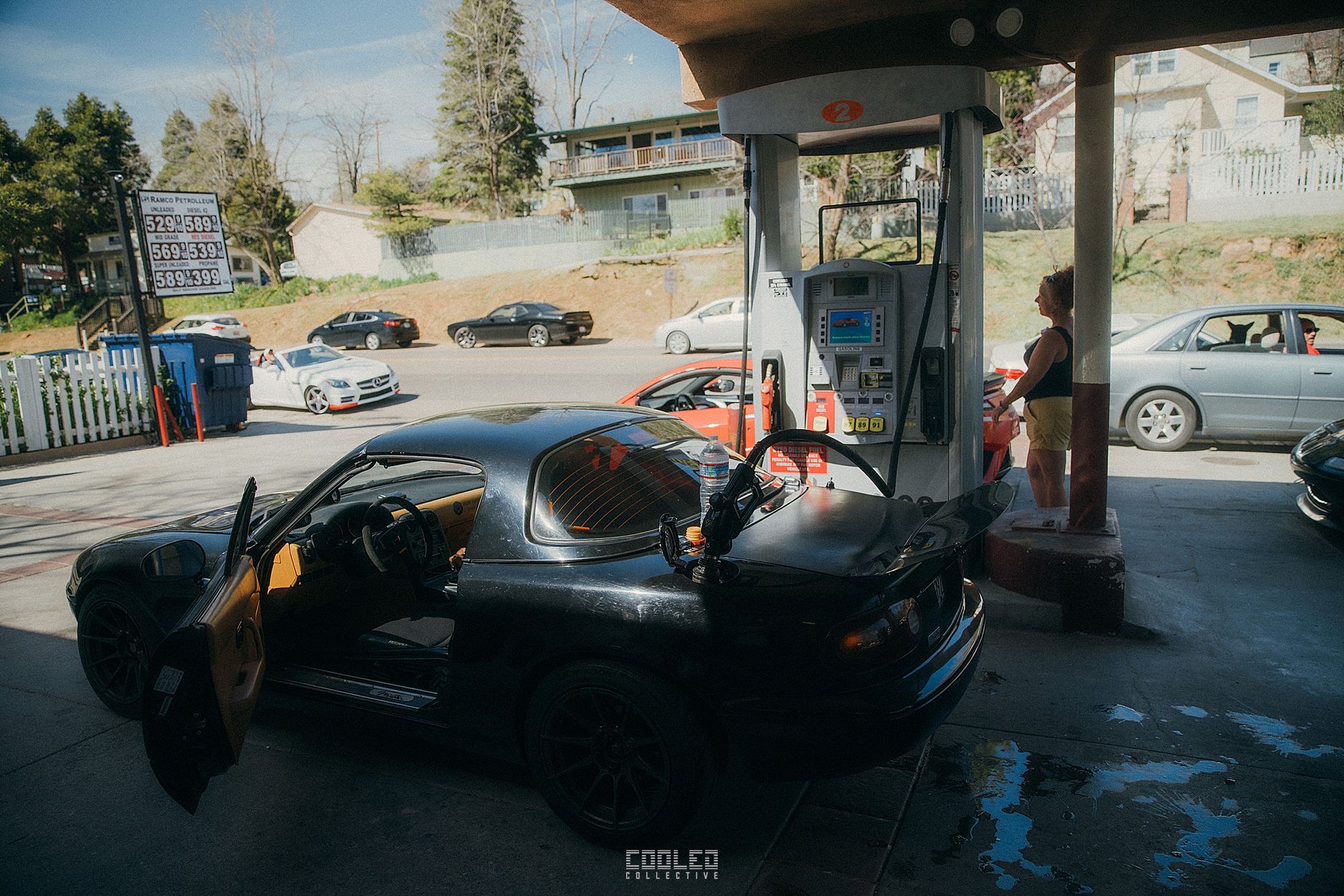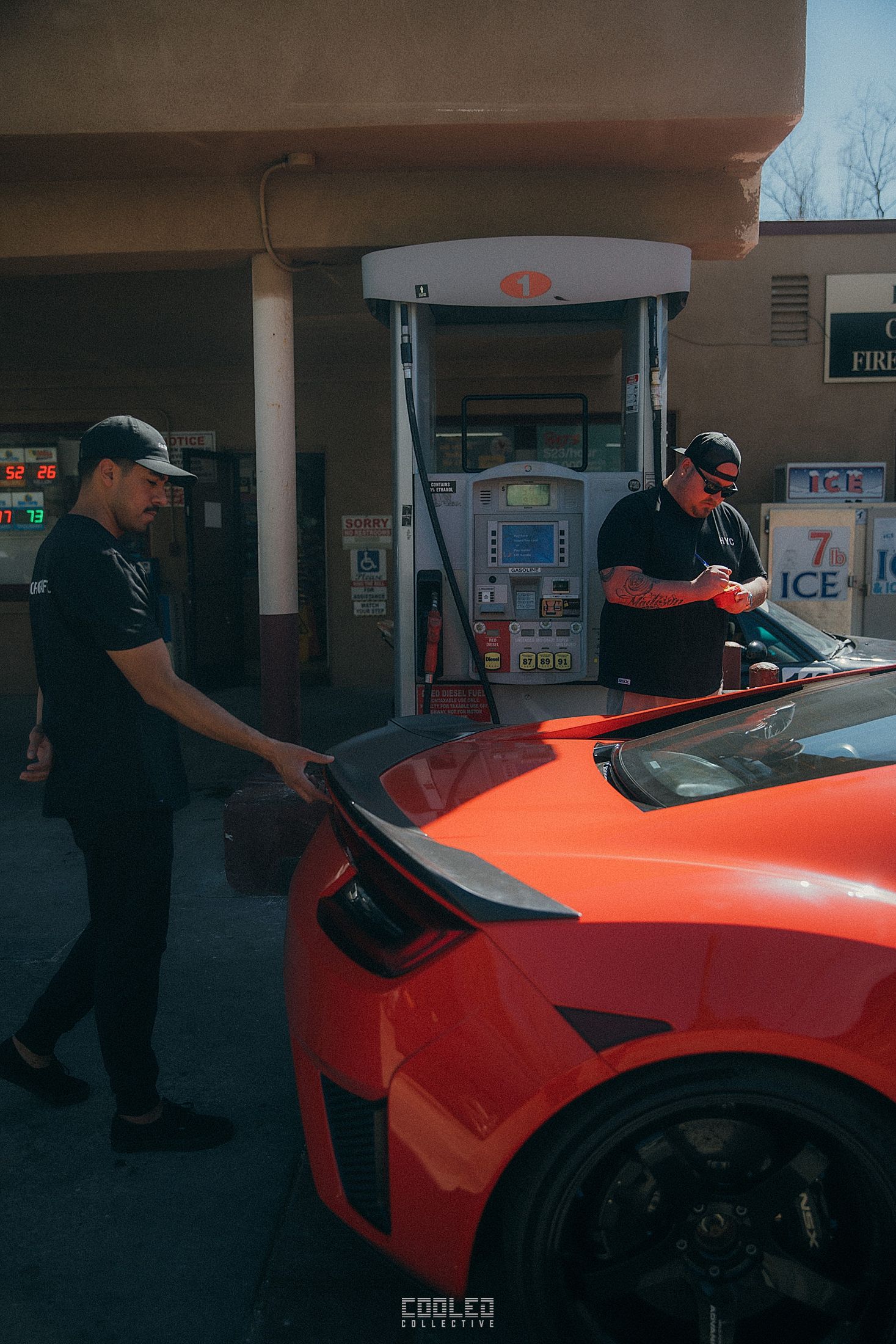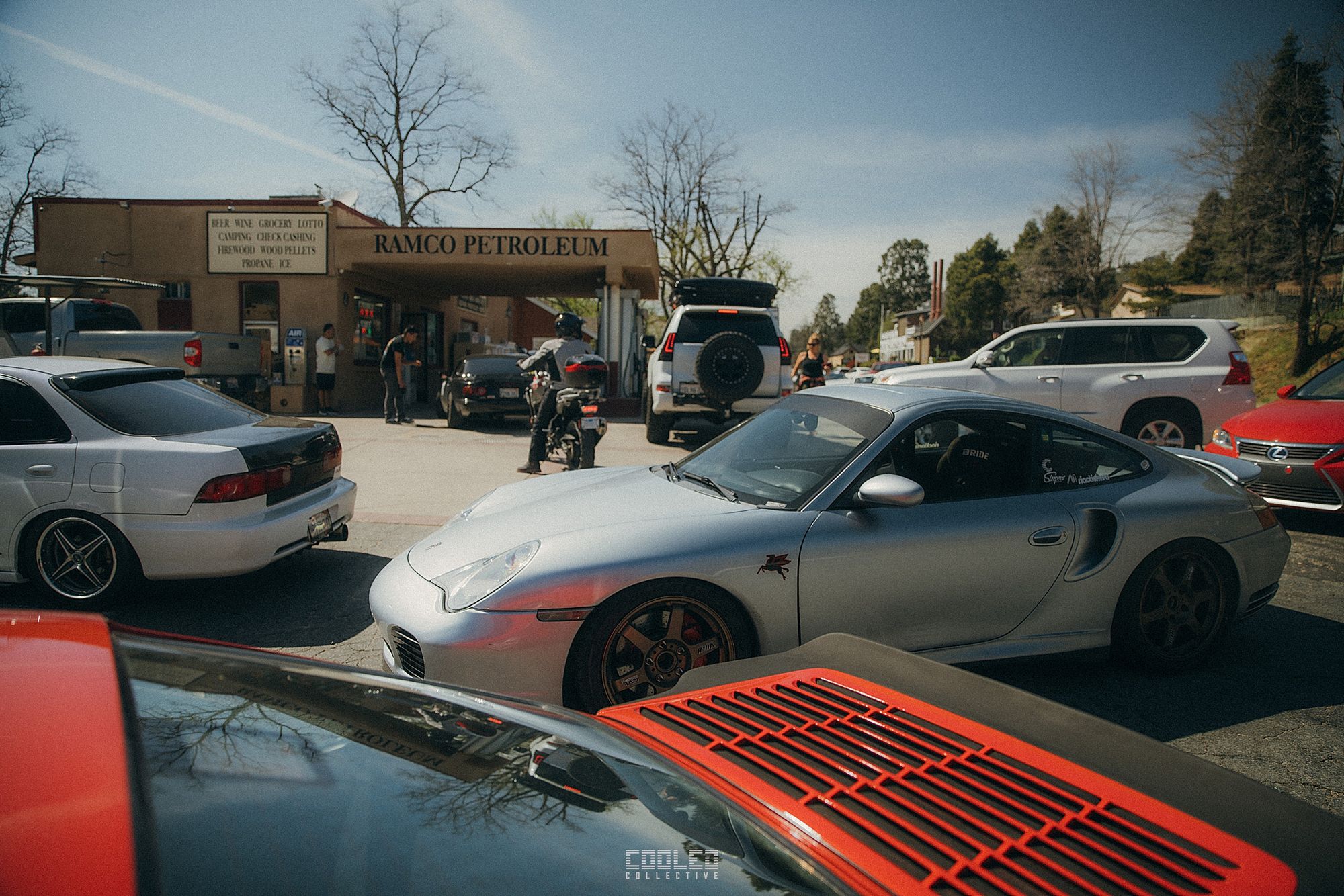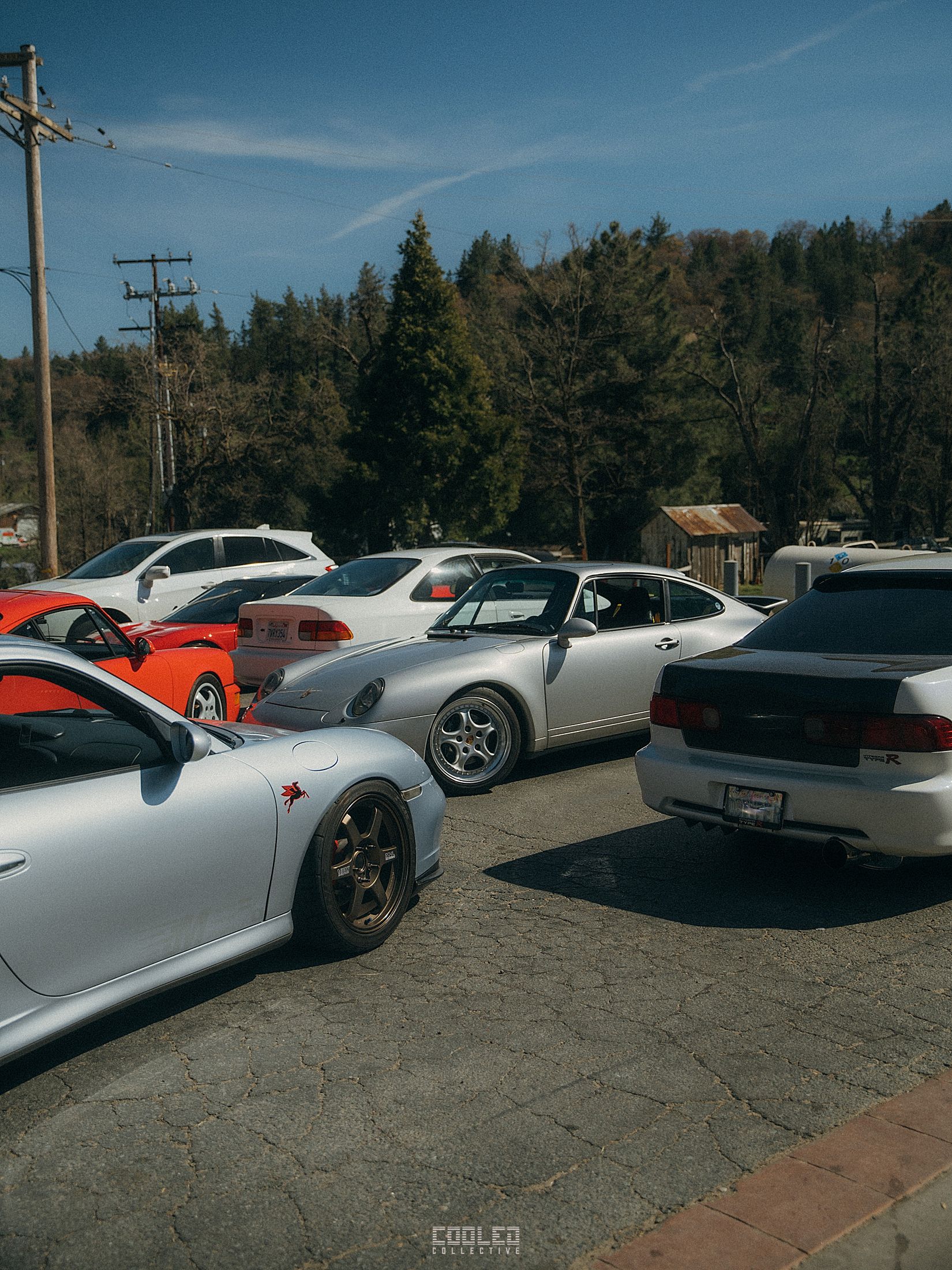 Getting to Borrego Springs was pretty cool. I didn't realize there was such a elevation drop to get there as we came down a steep area to get to the desert but the roads were amazing. All sorts of humps and bumps and dumps along the way and tons of curves to keep you interested.
We dropped into an abandoned gas station to get the cars a small break and grab some photos. We could totally feel the heat at this point and it was imperative to hang out in the shade.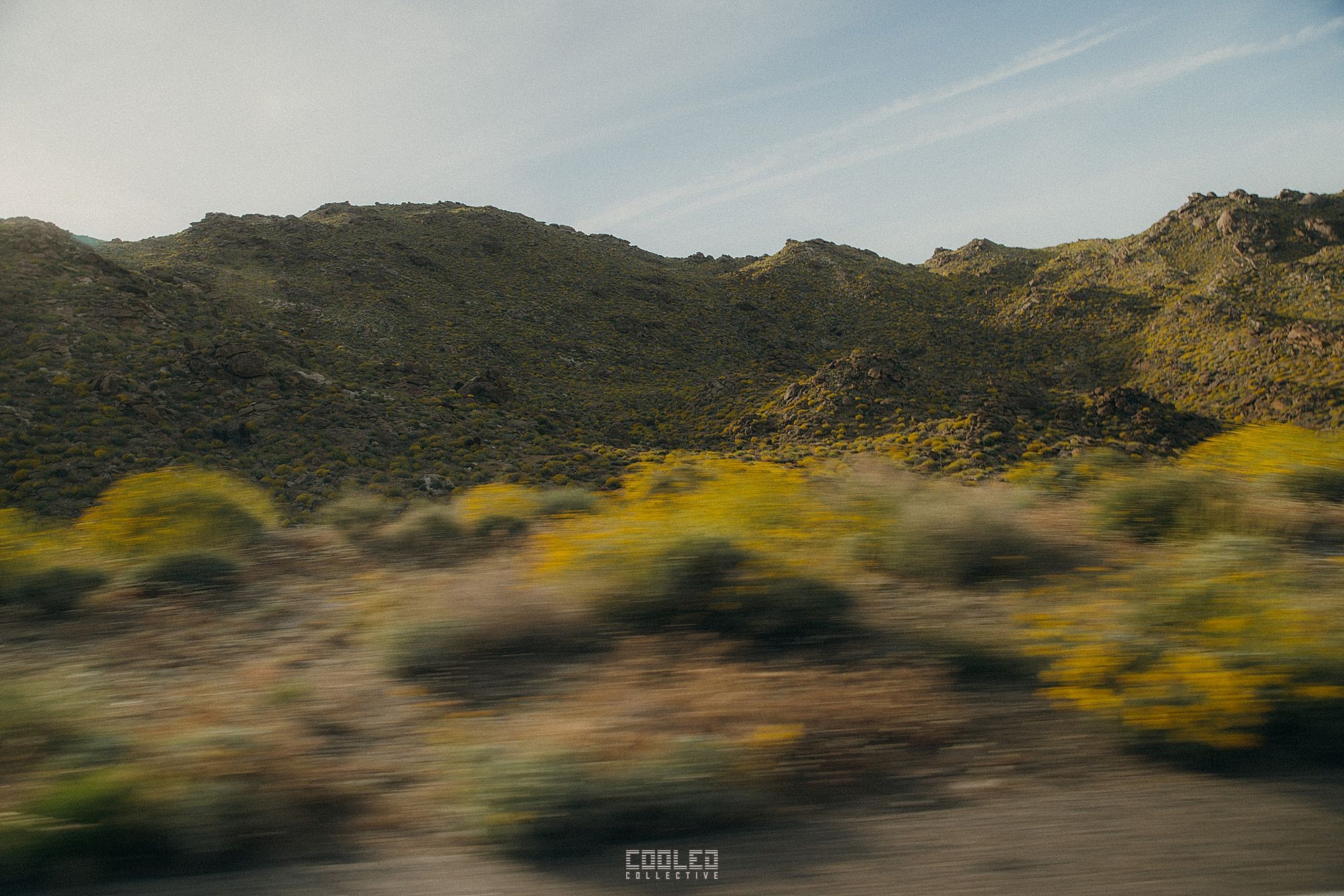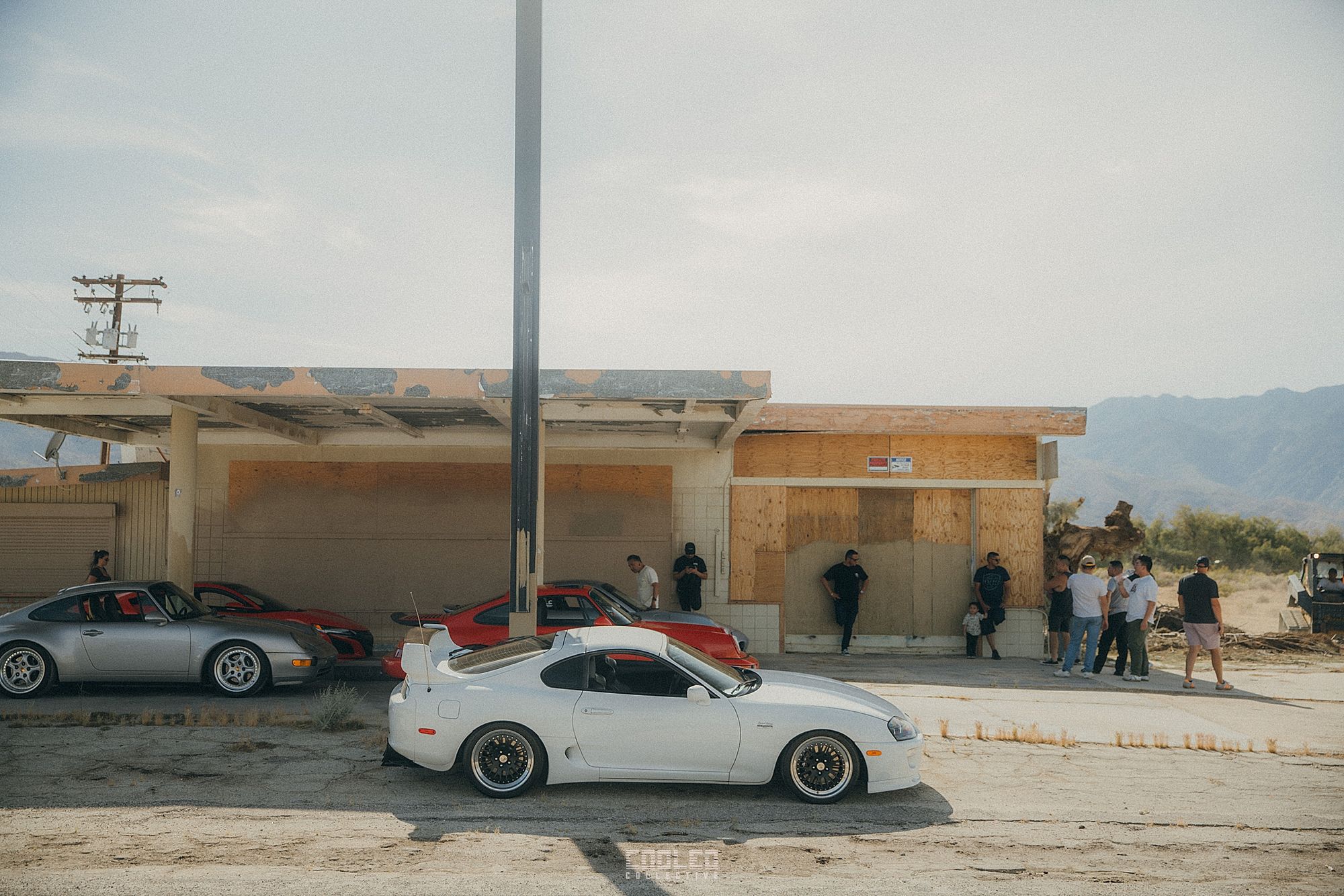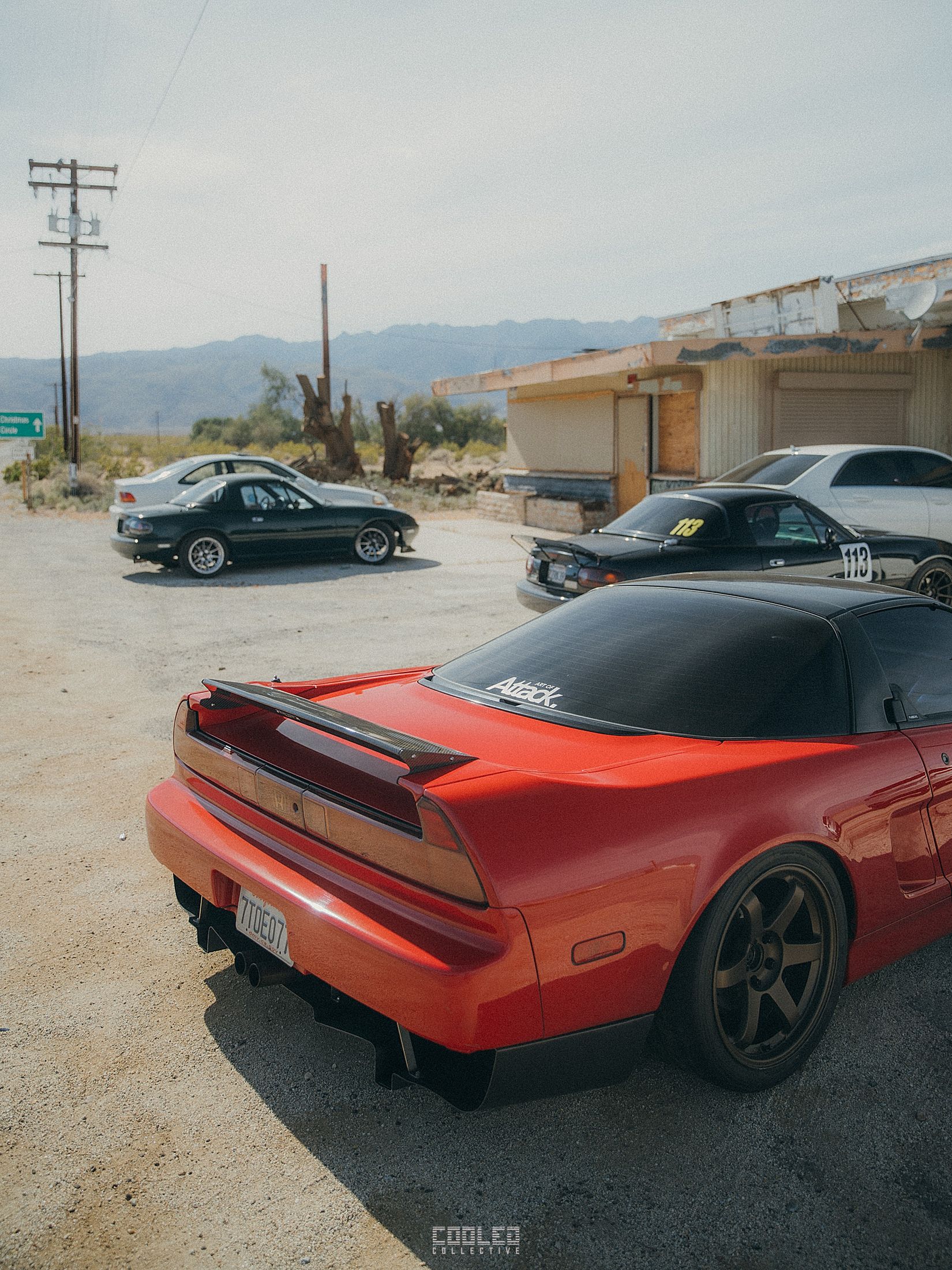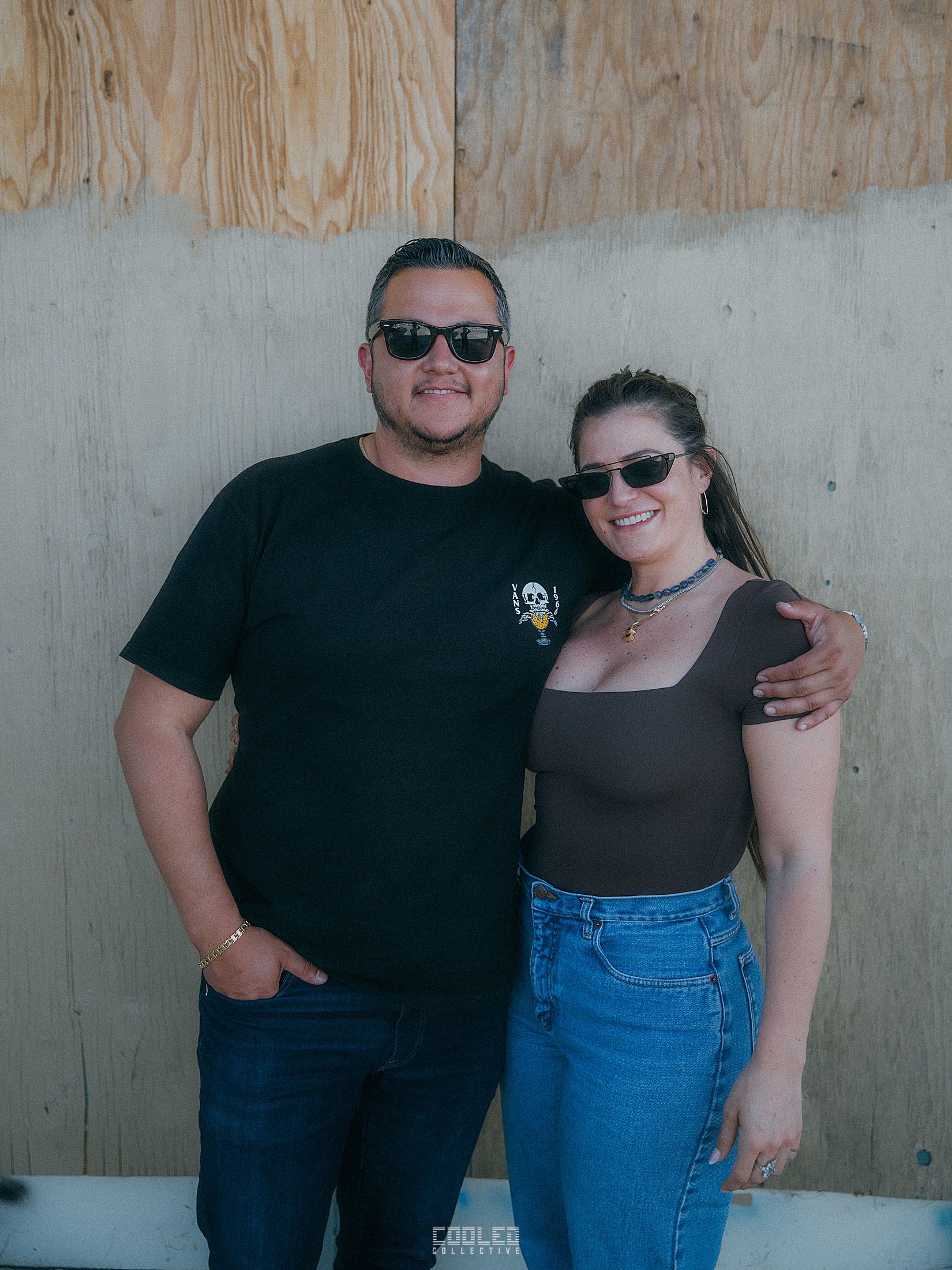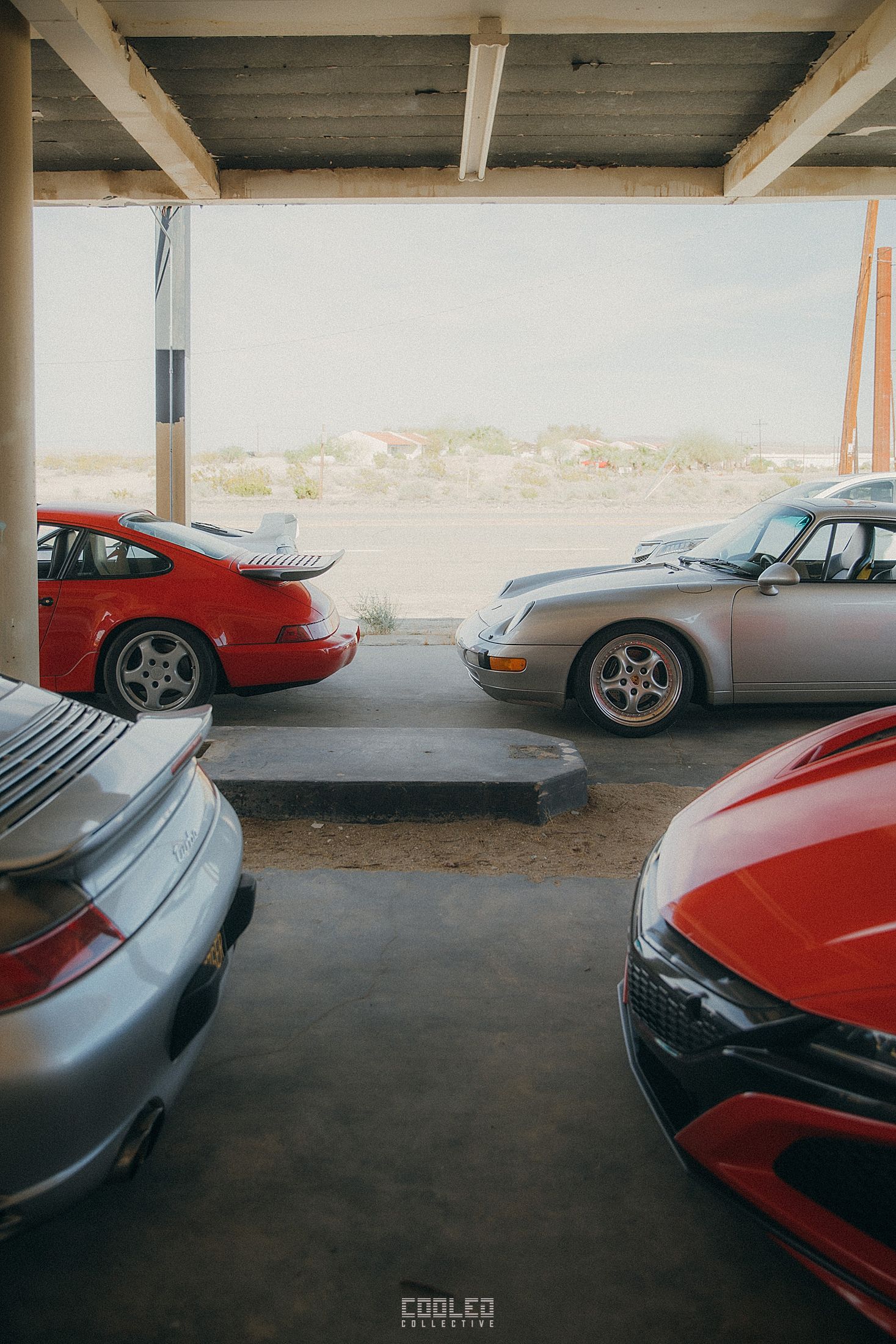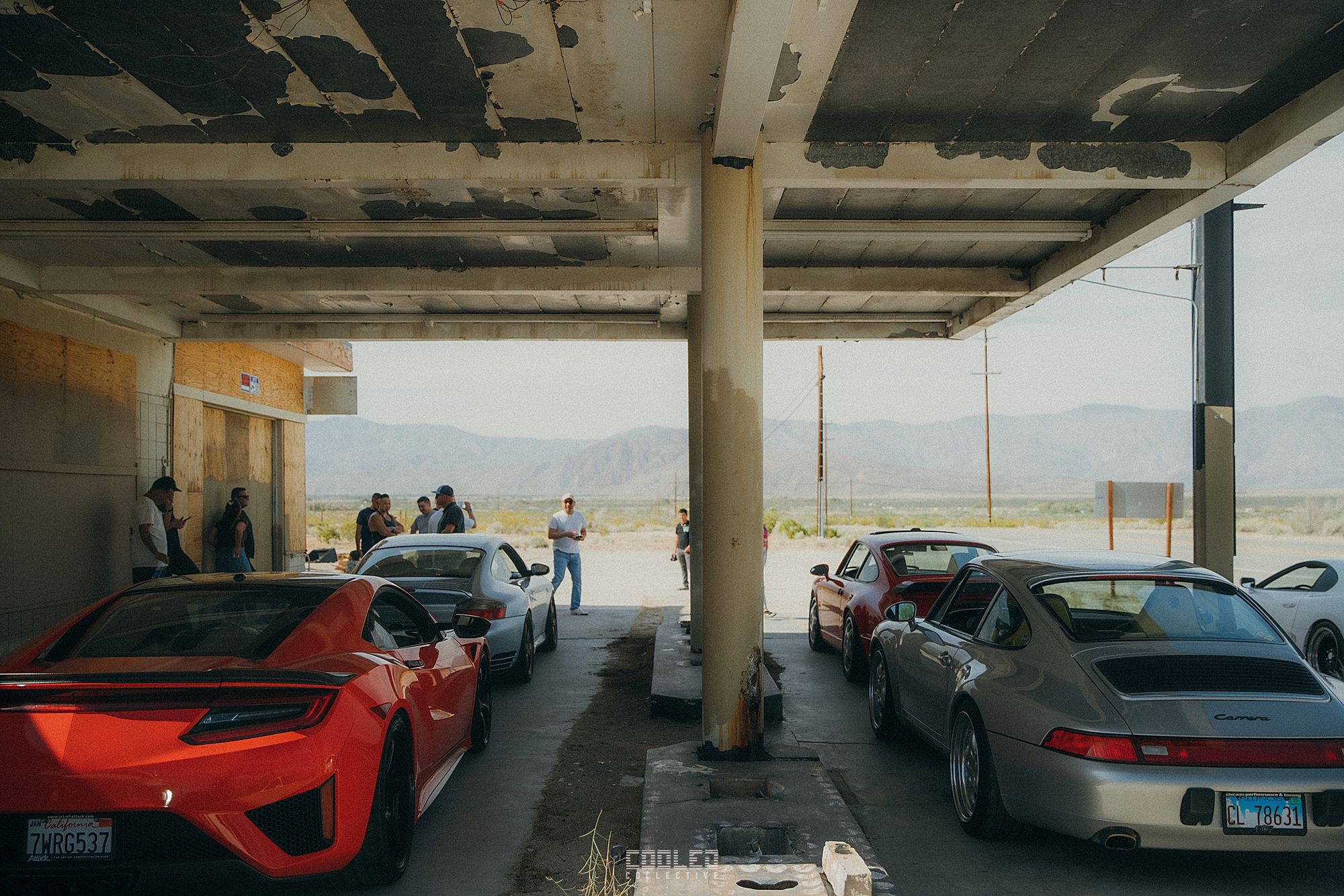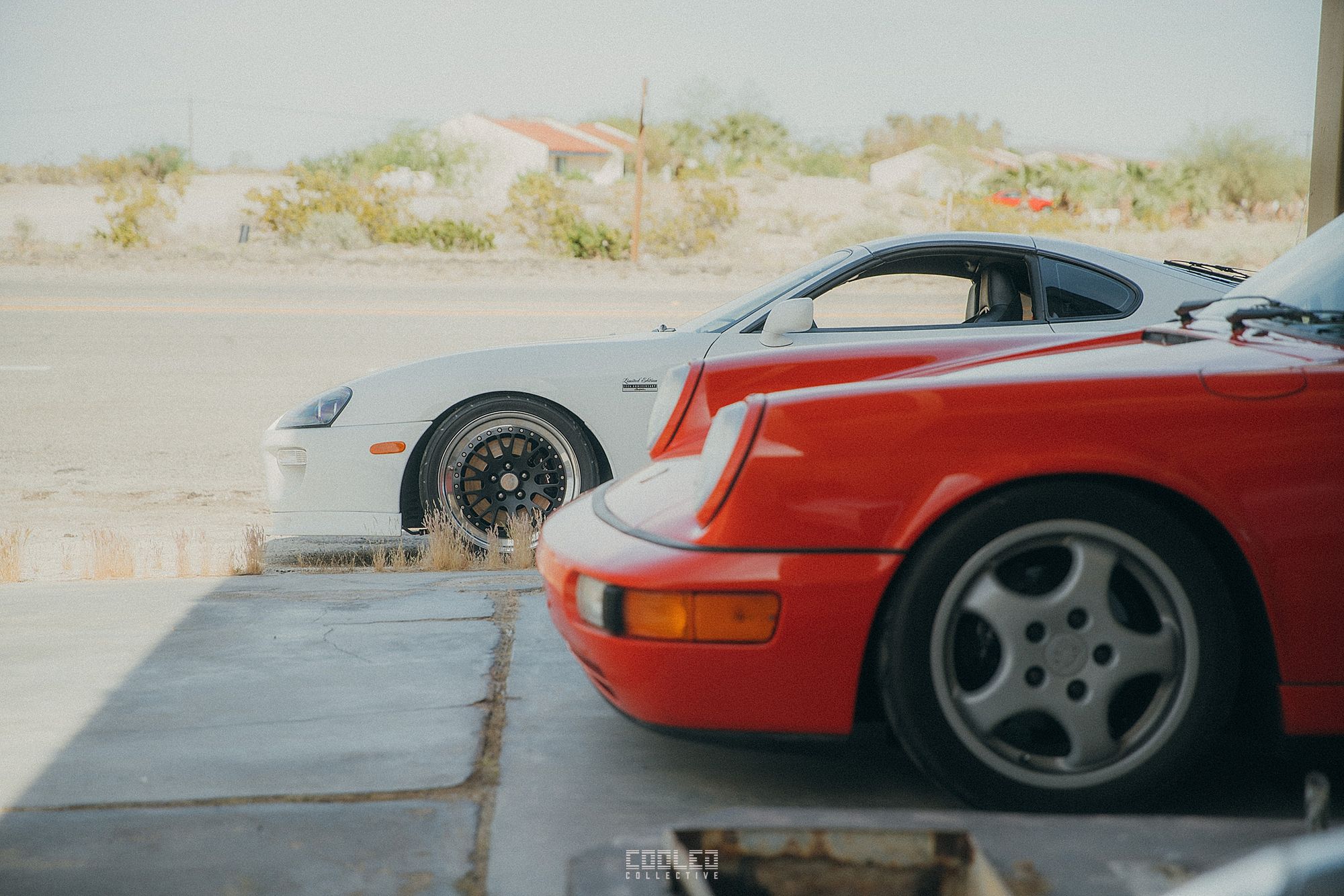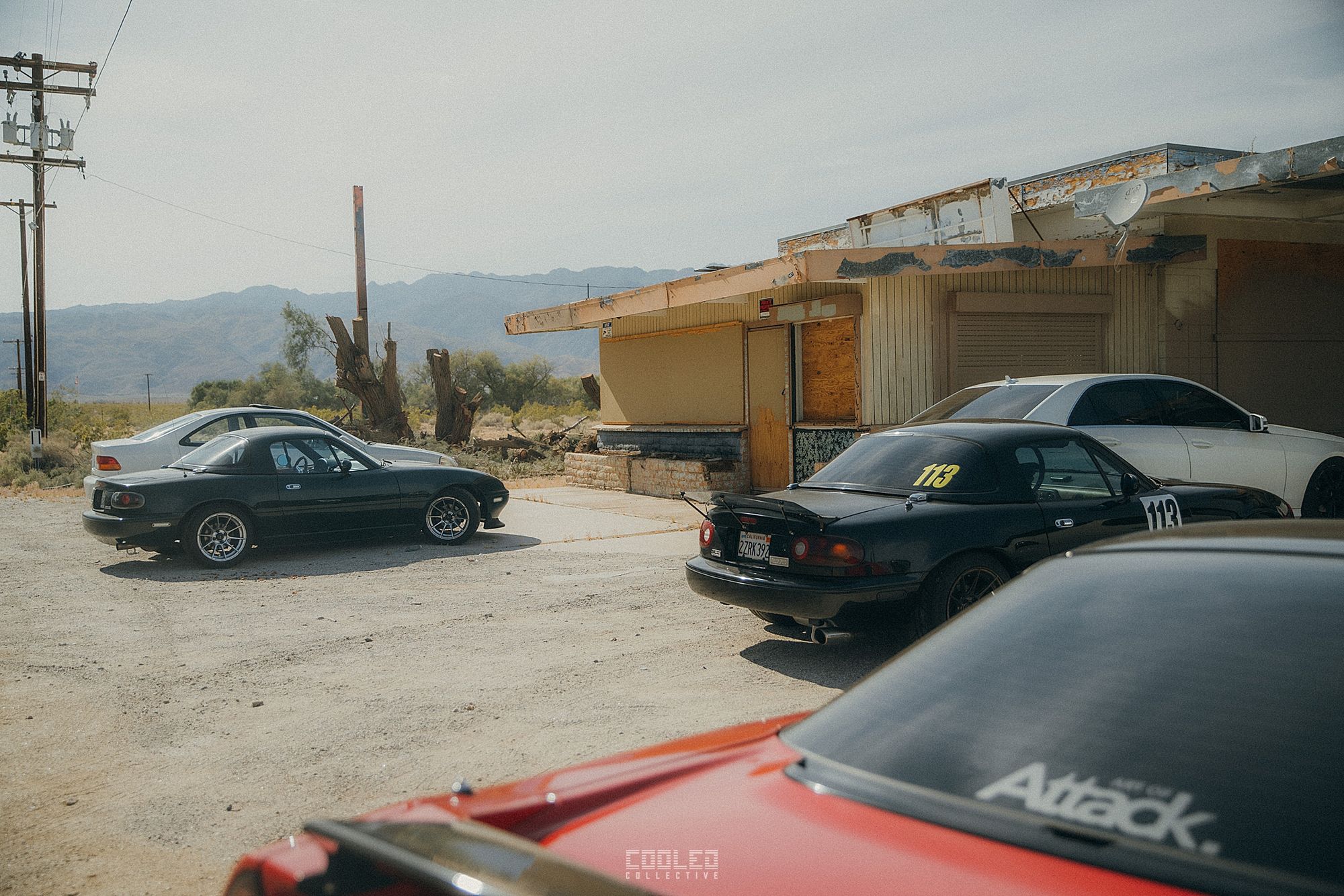 We headed off up the street to go see the Scorpion sculpture and most of us made it but some got caught cause the road to the dirt was pretty rough. Definitely cool to check out if you are in the area but I do not recommend coming out here if it is in the summer as it will be hot AF!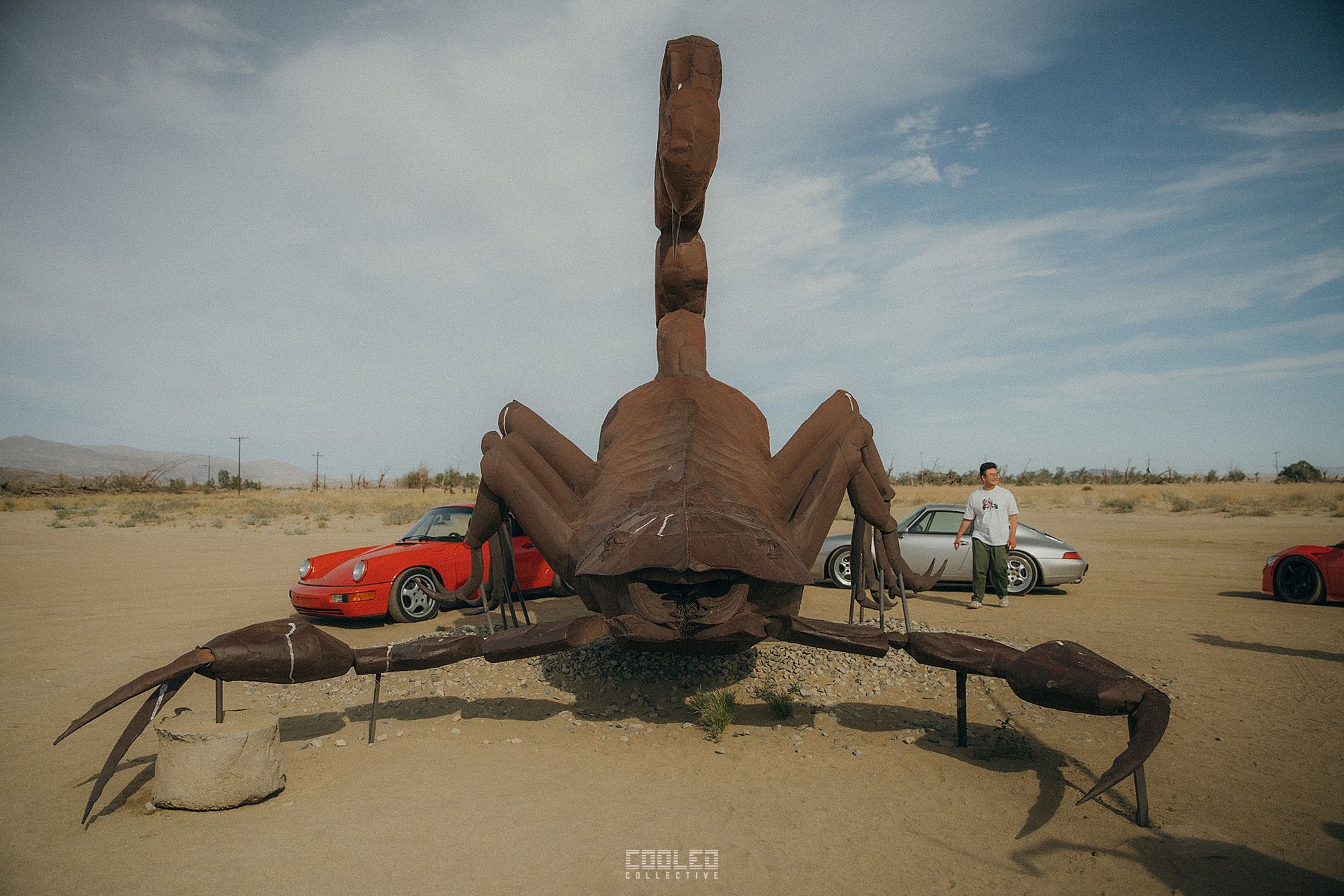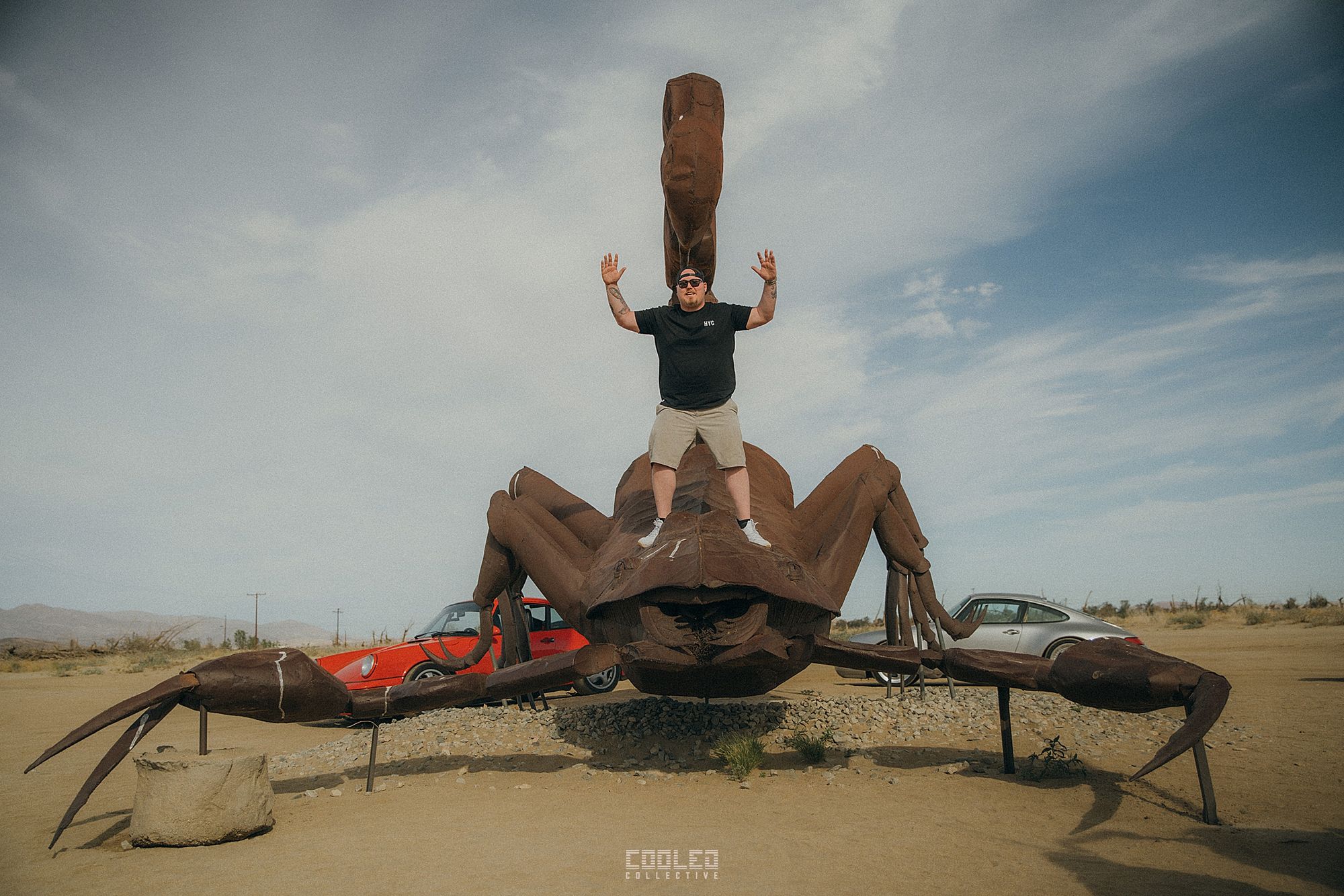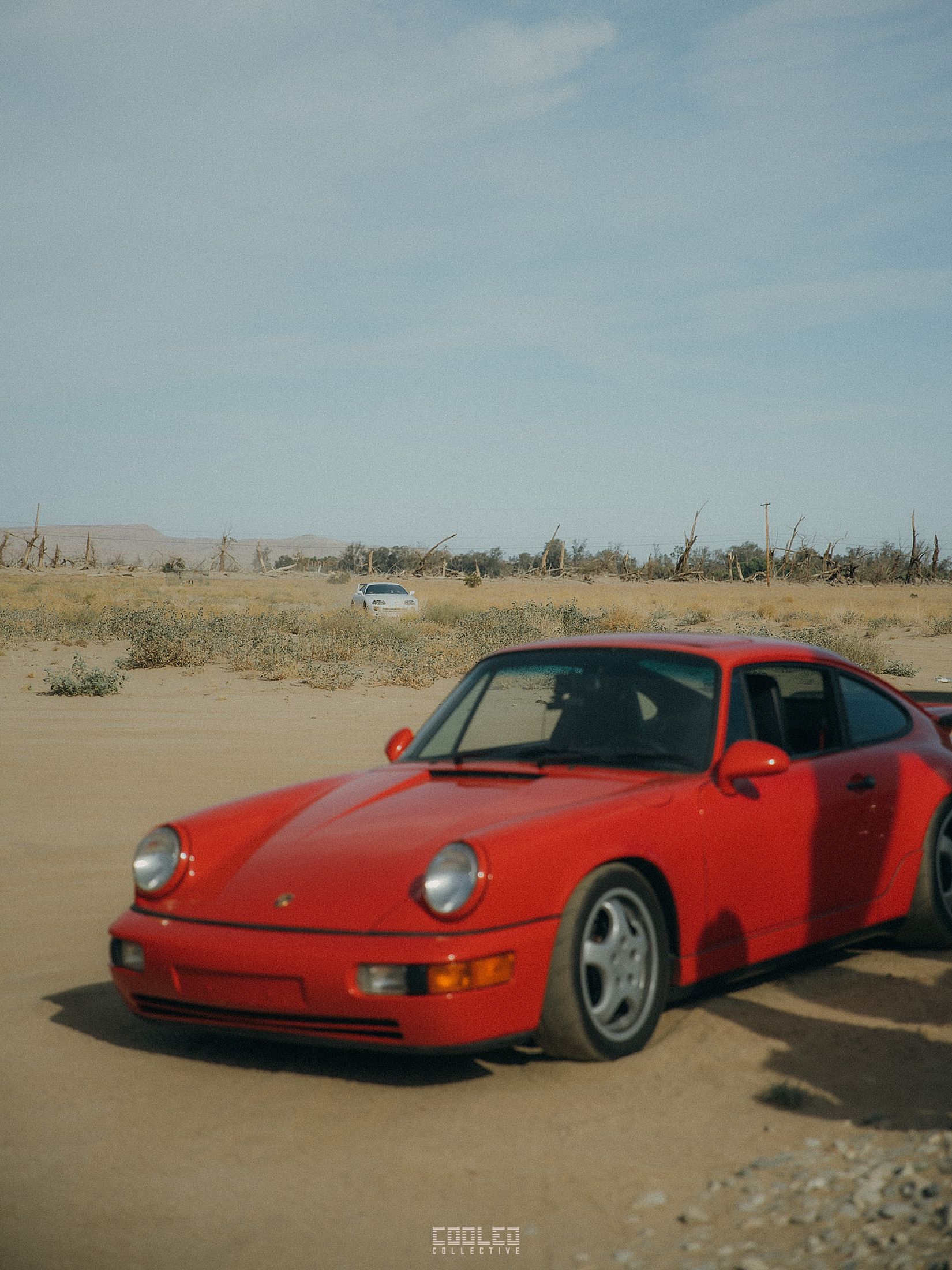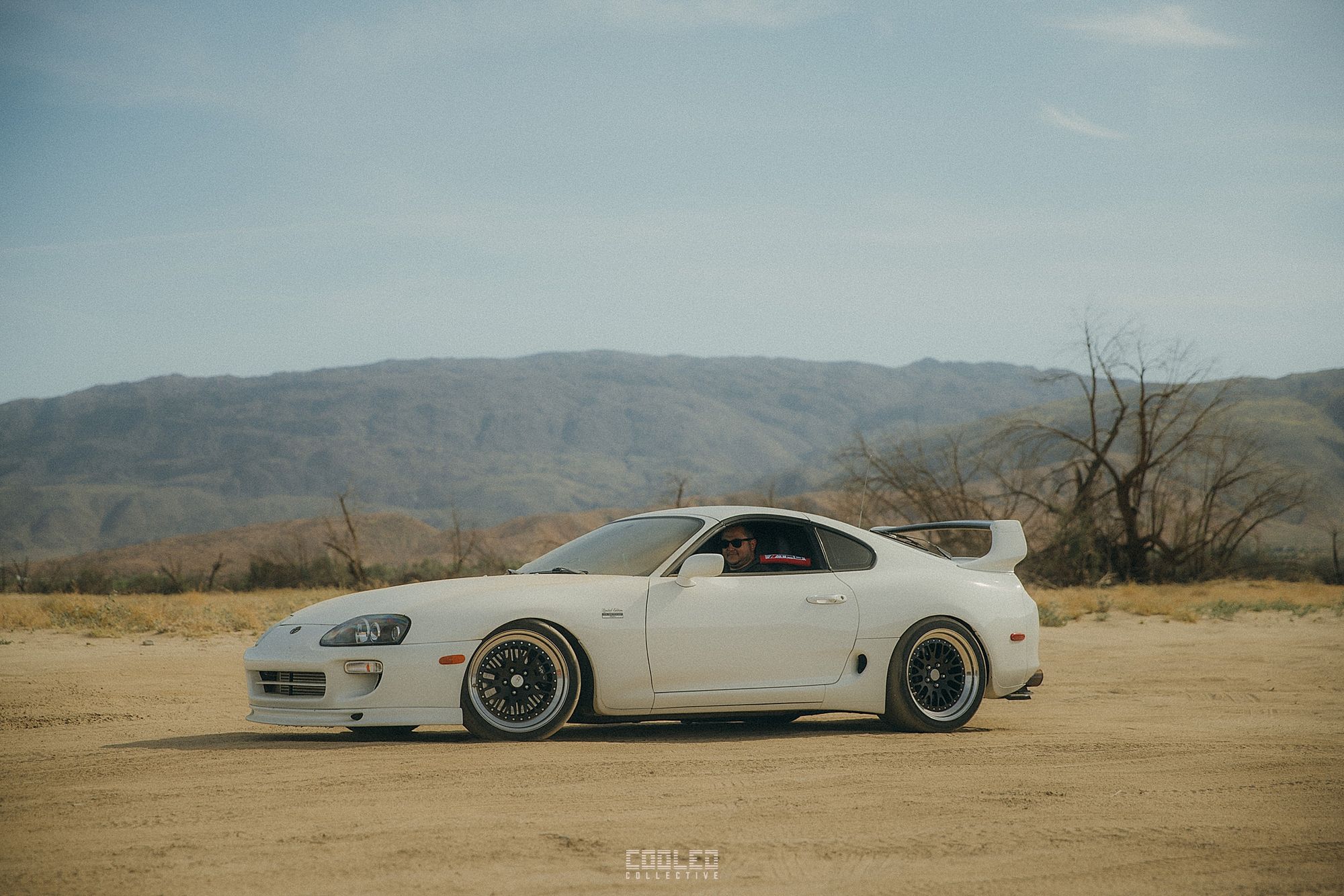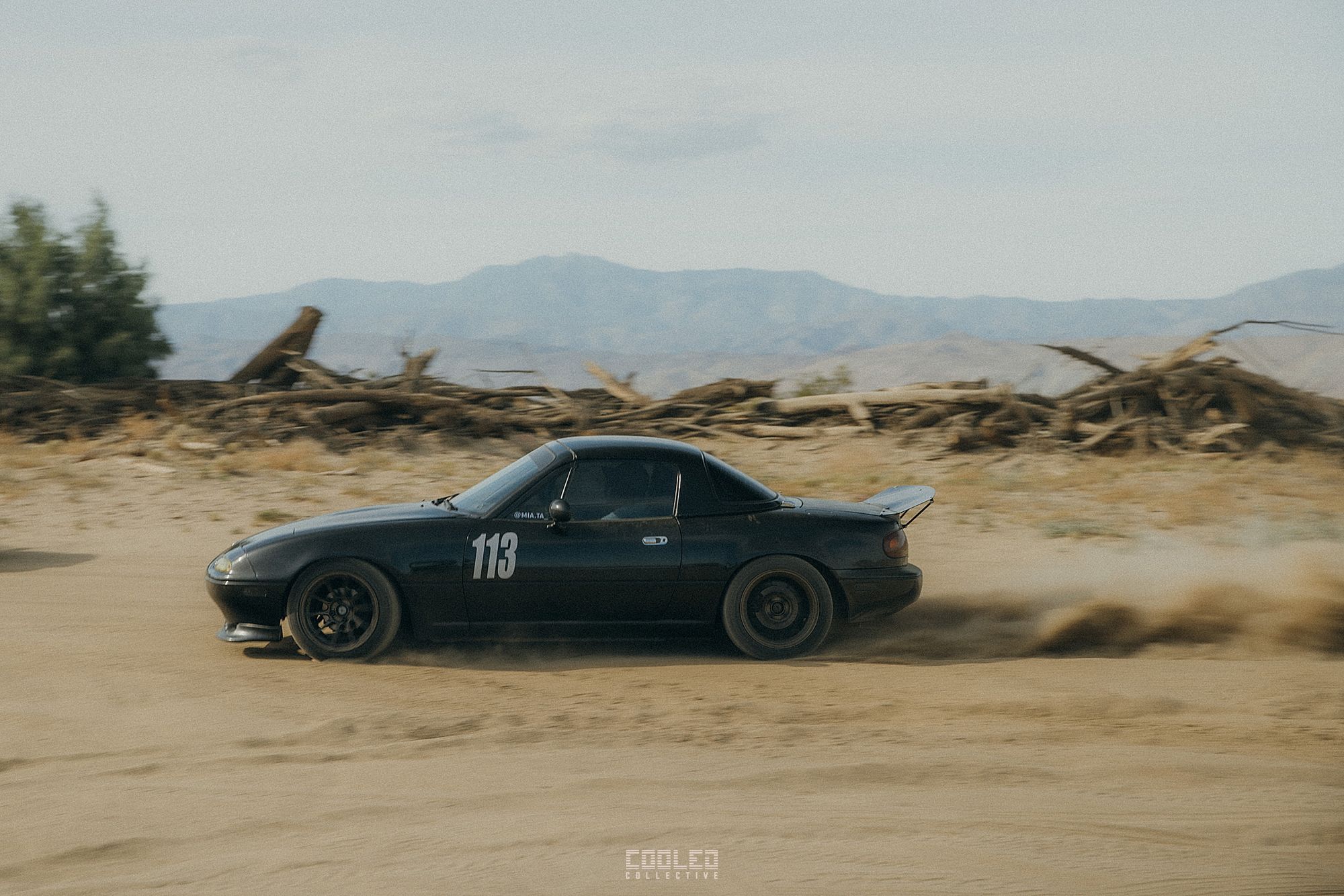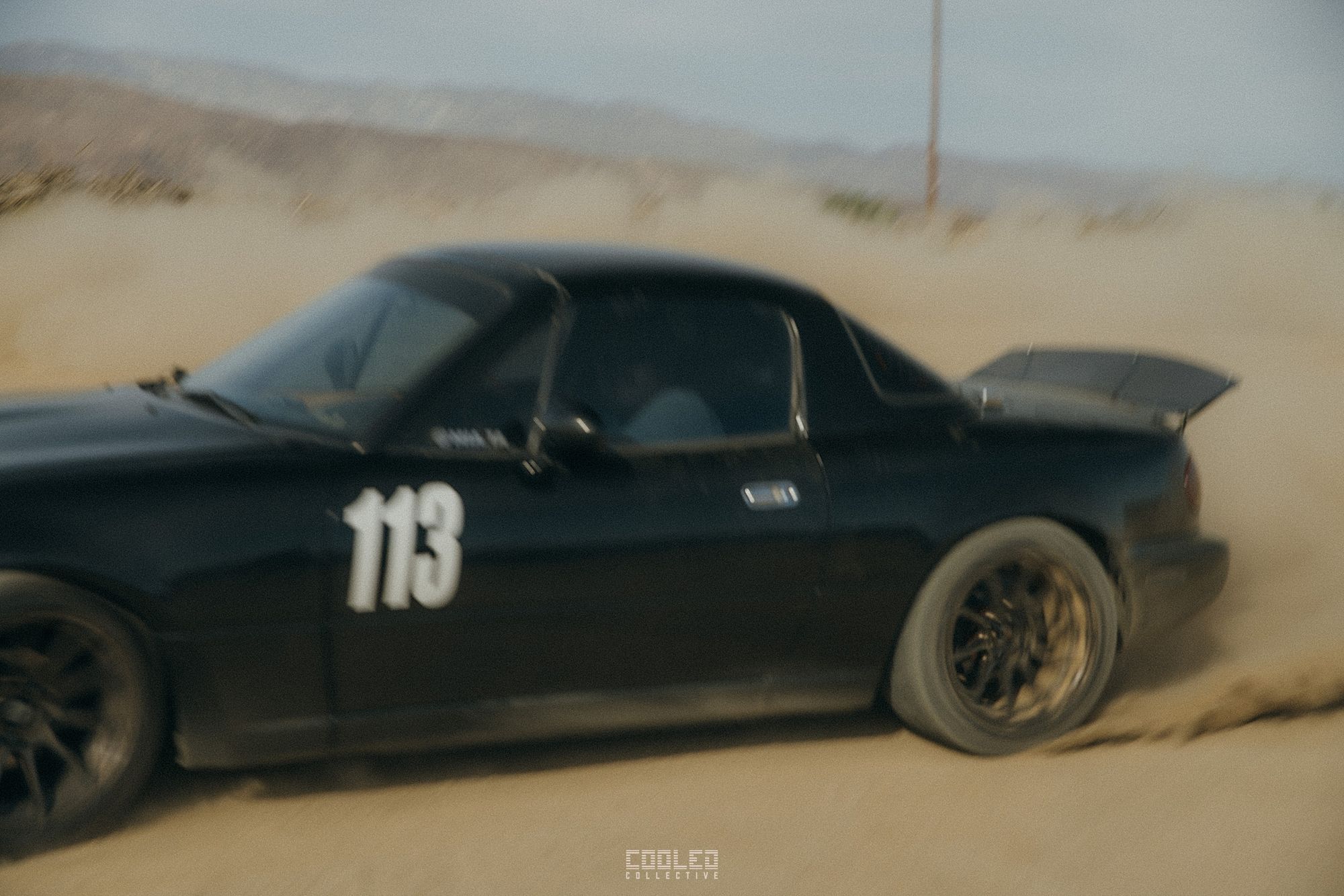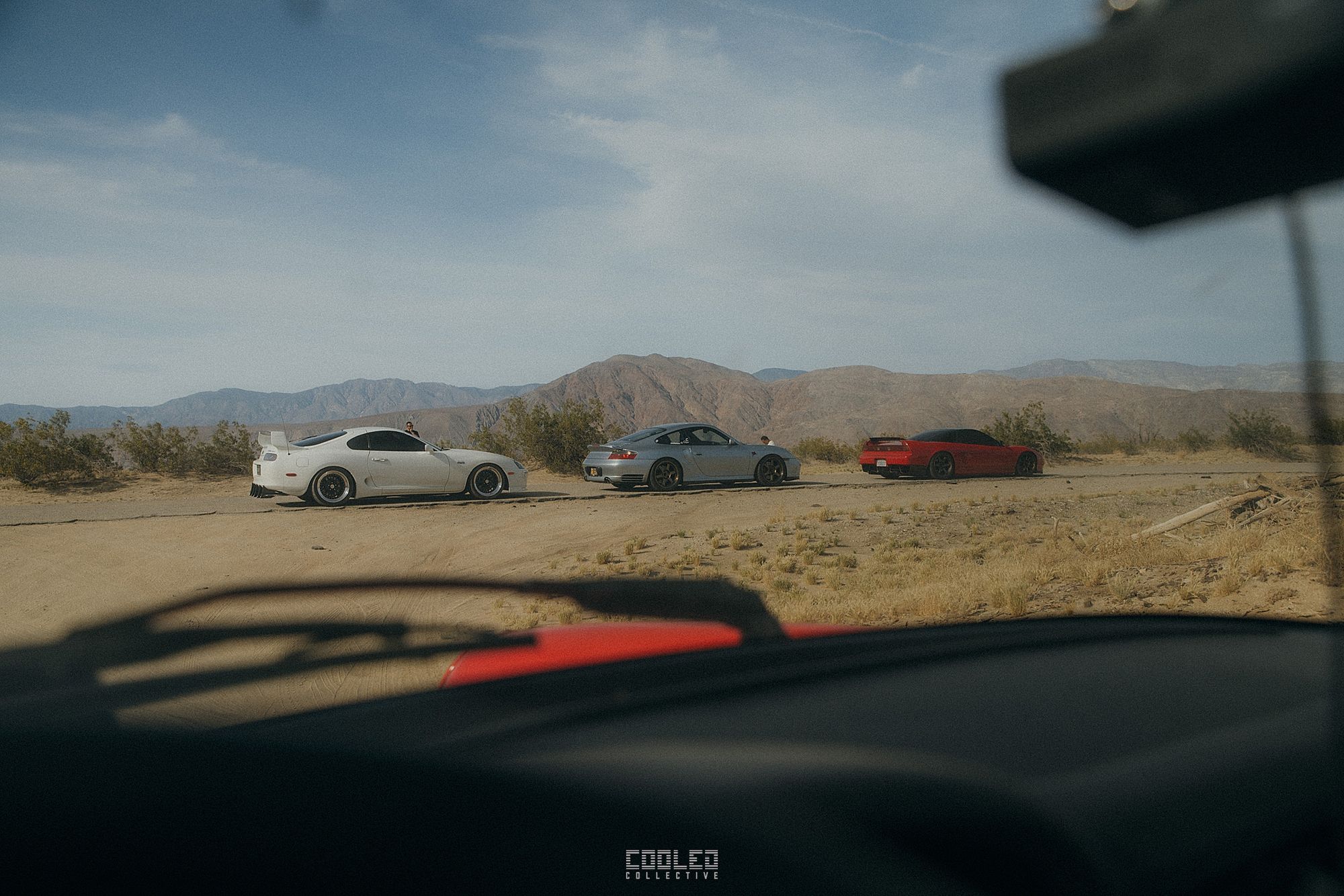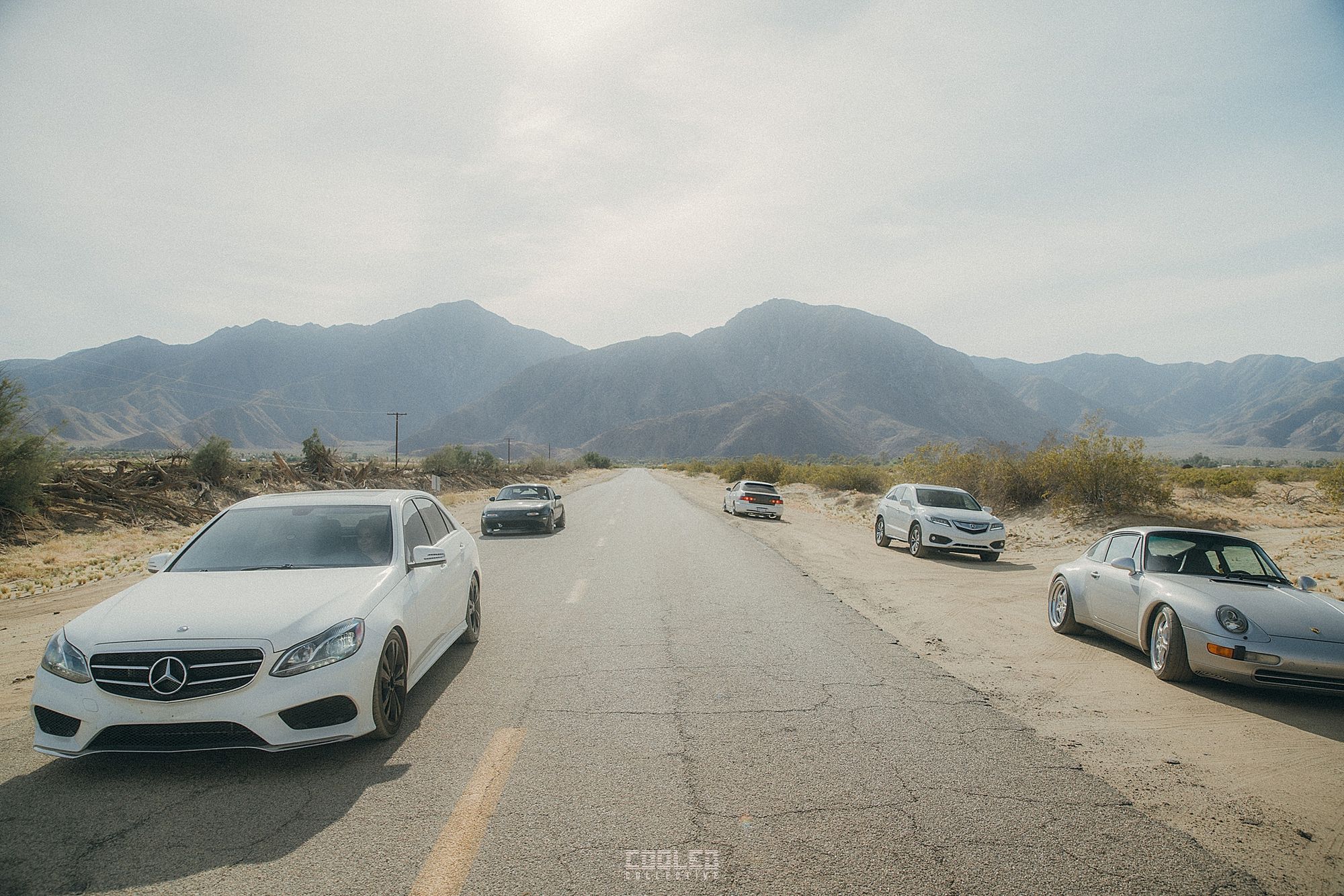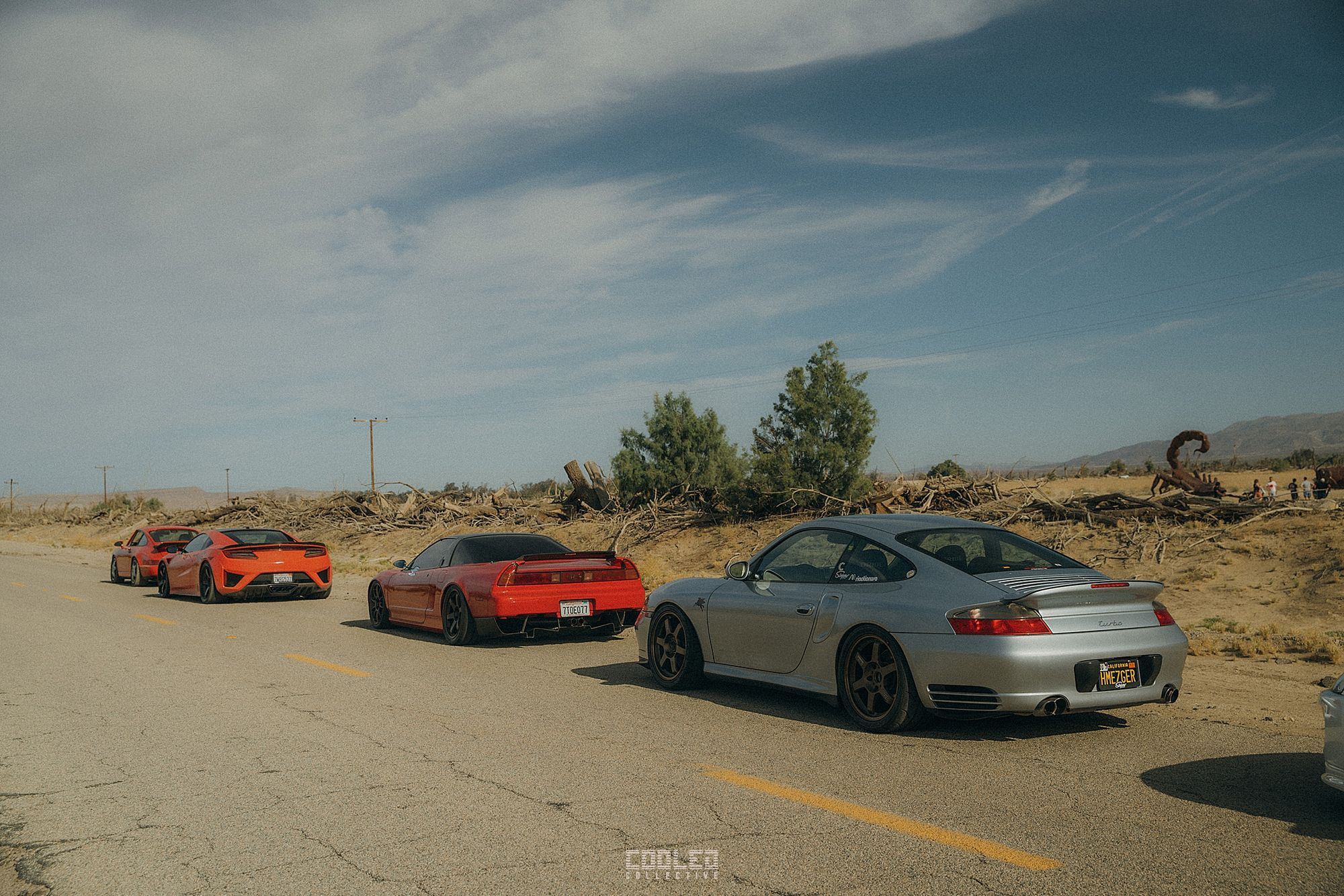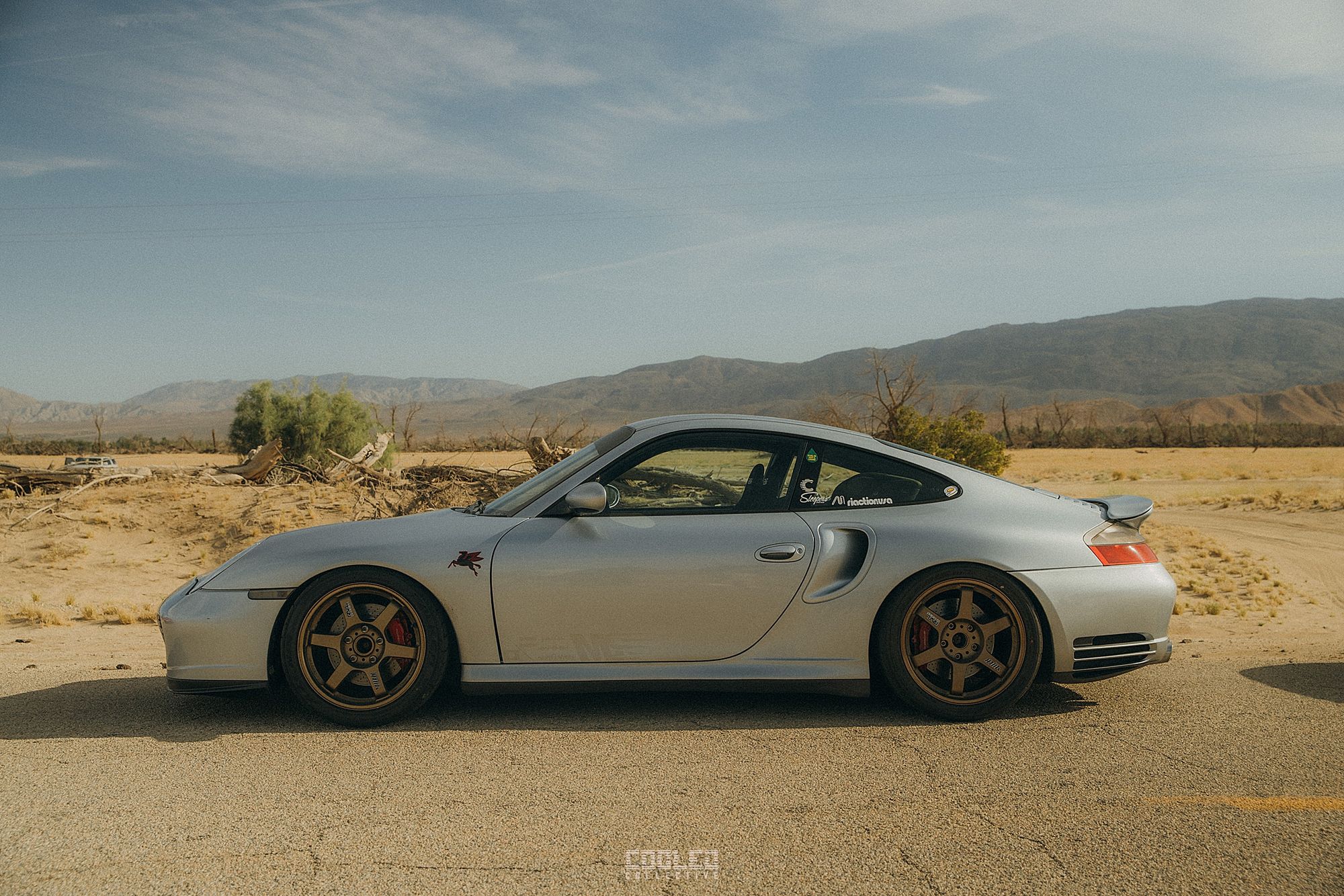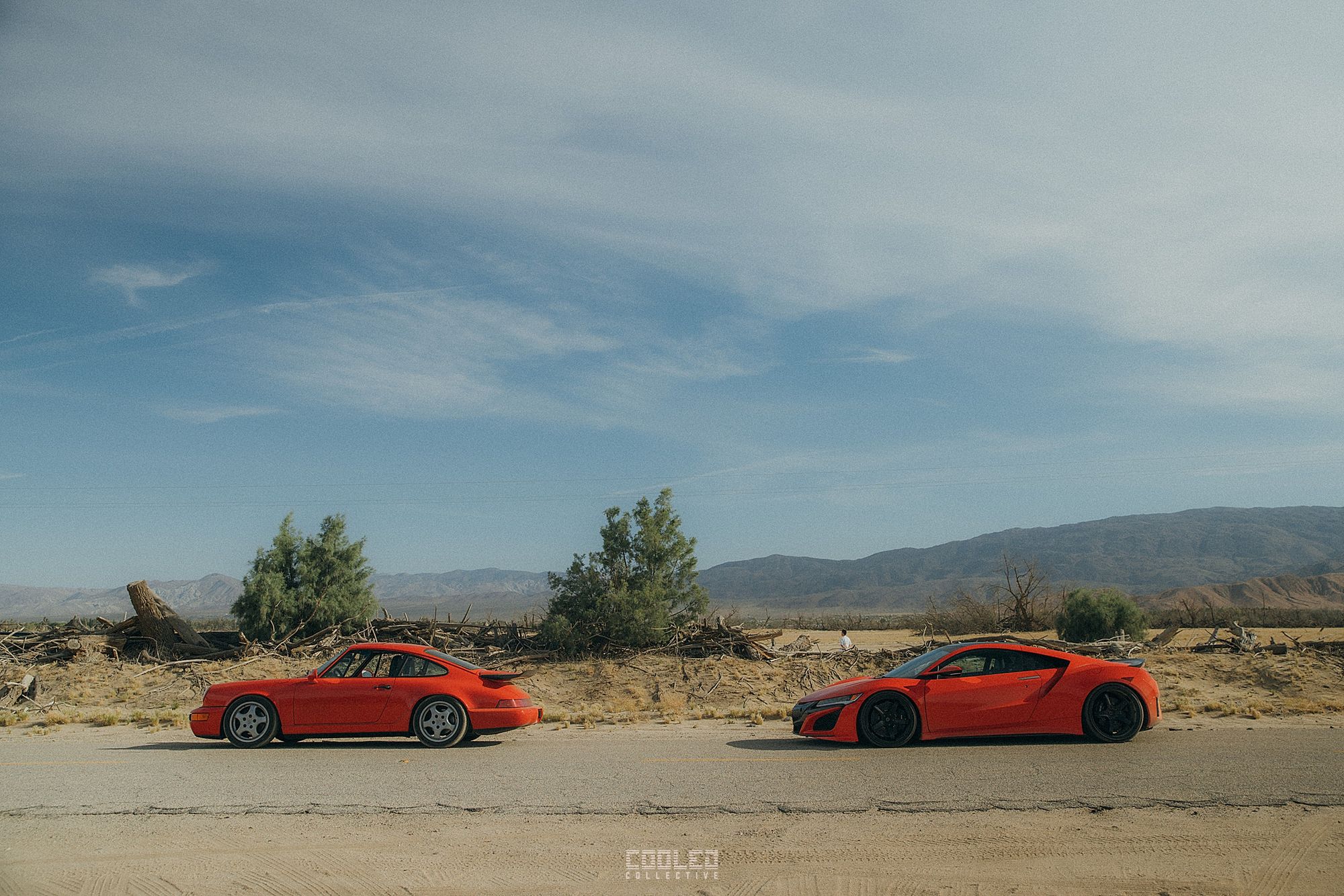 We wrapped up about 45 mins into the Scorpion King Sclupture and was headed off to our dinner stop but no one in the group was hungry and there was a ton of traffic headed back. So we decided to jump dinner and go and check out Ravi's new car condo at the Finish Line Auto but this is where our story ends. It took us about 2.5 hours or maybe longer to get back to OC and then hang out for another few hours at the hangar.
By the time 11pm came around, everyone was pretty beat so people started to leave bit by bit and everyone went home happily ever after. No accidents, no tickets over 350 miles and 17 hours of being on the road. Was an amazing day and was so glad to see so many people come out and rally for the first time. Can't wait to do it again very soon!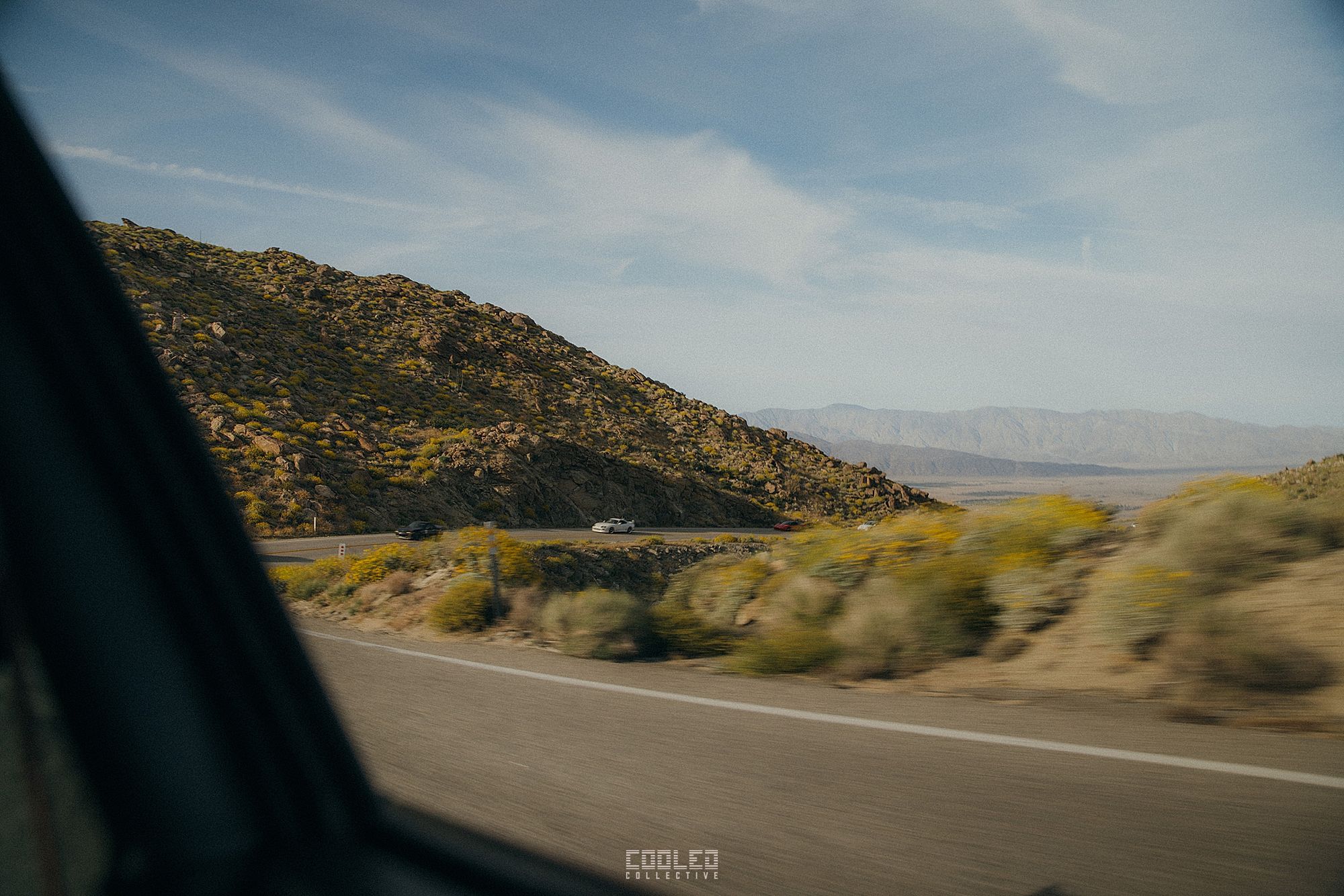 Thank you to everyone that came out! I hope you had a blast and hope to see you guys at the next rally!
Drew Manley
Photo Dump